Scuba diving in
Rasdhoo Atoll
Dive at dawn in search of Rasdhoo's resident hammerheads, take a midday siesta on a sandy beach, and roam the island to discover an authentic Maldivian way of life
Highlights
Go diving at dawn in search of Rasdhoo's hammerhead sharks
Dive Rasdhoo Madivaru in search of sharks, rays and schooling fish
Explore the culture of the local Rasdhoo Island
Watch manta rays at cleaning stations from November to April
Renowned for big fish and breathtaking underwater scenery, Rasdhoo's diving is truly some of the best in the world. Rising out of the ocean depths, this tiny atoll has found fame as one of the Maldives' top locations for encounters with sharks - including hammerheads. Not to mention spectacular experiences with manta rays and schooling fish. Take a trip to Rasdhoo and explore deep reef walls and dramatic topography, relax on beautiful beaches and enjoy the hospitality of our highly recommended resorts and local guesthouses.
Rasdhoo Atoll diving
Hammerhead shark

Year round

Schooling reef fish

Year round
Whatever your level of experience, the scuba diving in Rasdhoo Atoll has something to tempt you. Shallow lagoons and gentle reefs provide some great sites for beginners, whilst exhilarating current-charged channels and dramatic landscapes will entice a more advanced diver. And, with the possibility of chance encounters with hammerhead sharks, reliable manta ray season and an unusually-large selection of weird and wonderful critters, Rasdhoo Atoll really is the complete diving experience.
Diving Rasdhoo Madivaru
This horse-shoe shaped ridge is patrolled by grey reef sharks, whitetip sharks and schools of eagle rays. Look over the ledge into the depths to see large sea fans and black coral clinging to the wall while thousands of anthias flutter around you. Returning to the shallows you will be greeted by schooling reef fish such as oriental sweetlips, fusiliers, goatfish, snappers and many more. Throw in the occasional spotted eagle ray or a school of large barracuda and you have all the ingredients for a near-perfect Maldivian dive experience. 
Between November and April, manta rays slip into the atoll through the northern channel in search of a particular coral bommie, known as Manta Block. Here these gentle giants hover over the reef waiting for small cleaner wrasse to pick parasites and detritus from their skin and gills. Simply sit back, relax and enjoy the show.
Diving Rasdhoo's Hammerhead Point
Hammerhead Point is located at the edge of the atoll, marked by steep walls plunging into the depths. Here, divers can head out into the blue at dawn in search of hammerhead sharks - although encounters are far from guaranteed. Back on the reef, the walls have caves that also provide plenty of interest and a search amongst the corals will turn up sleeping turtles, ghost pipefish, leaf scorpionfish, and frogfish. There are three wrecks that have become havens for life.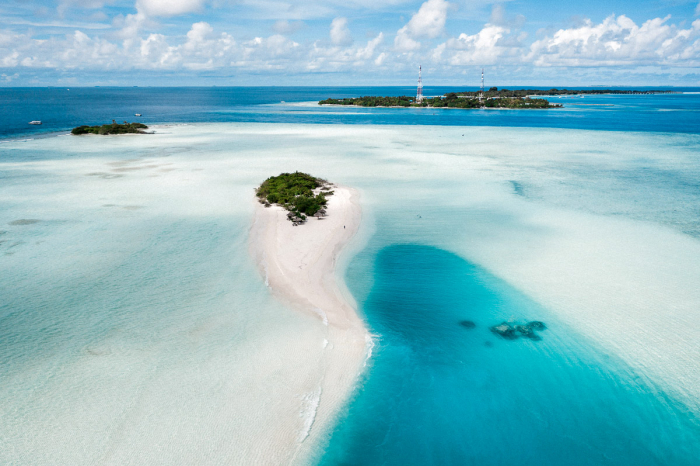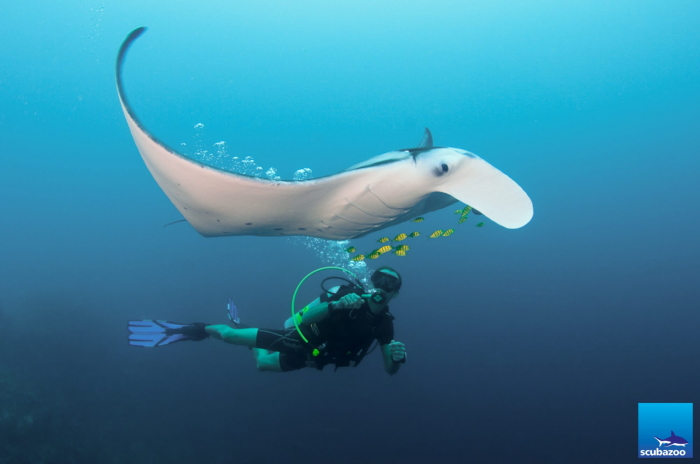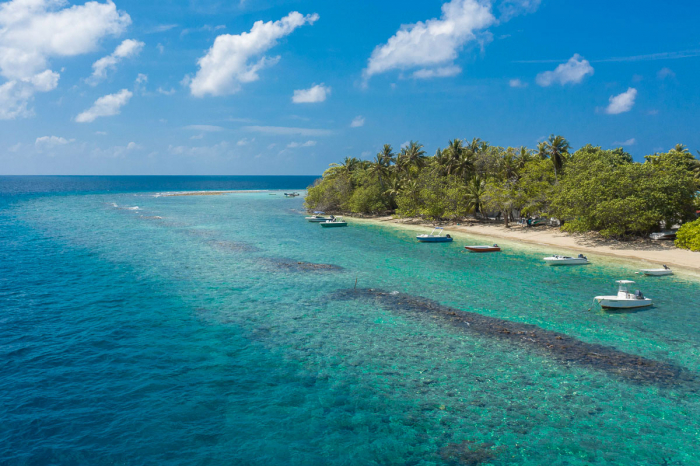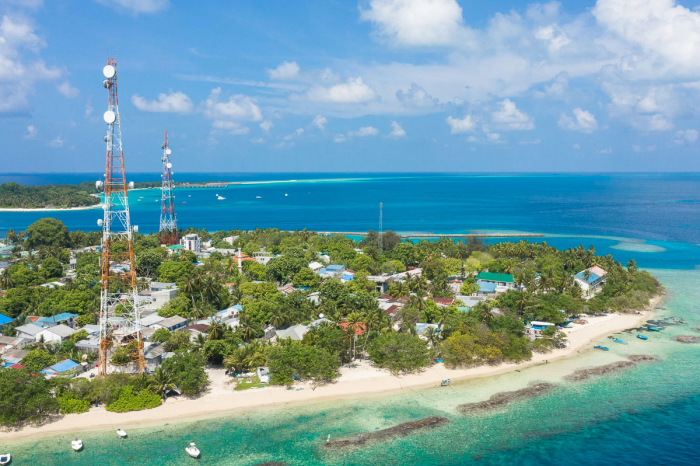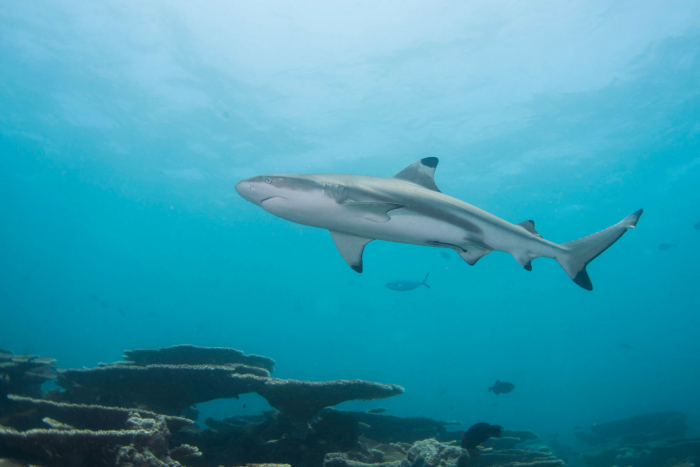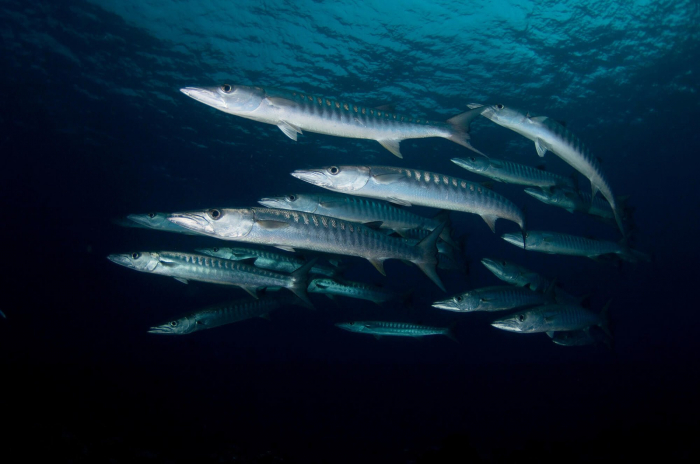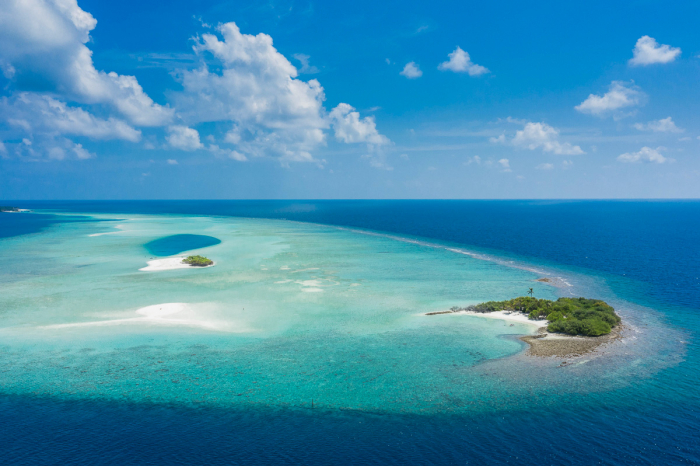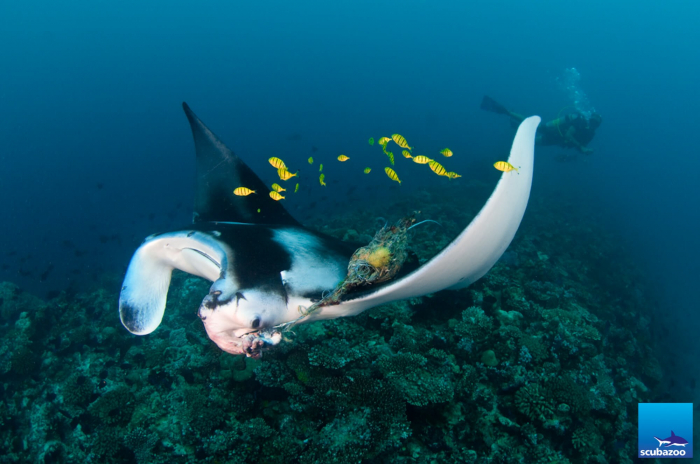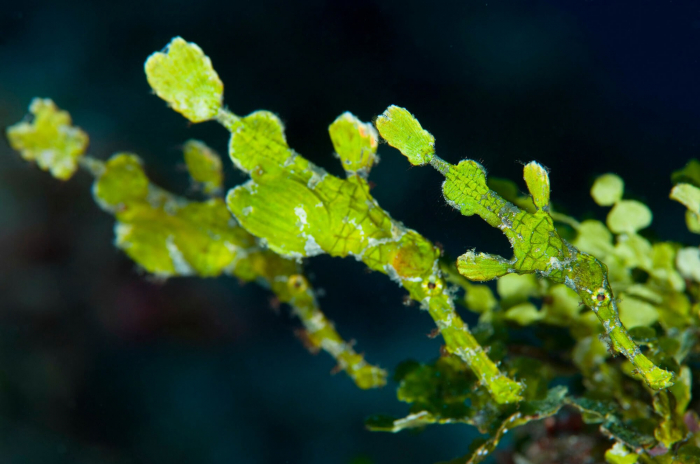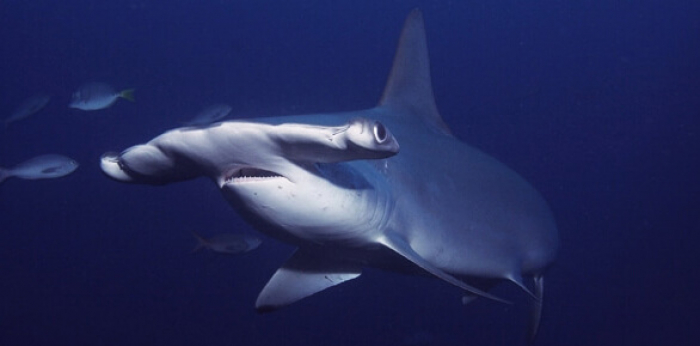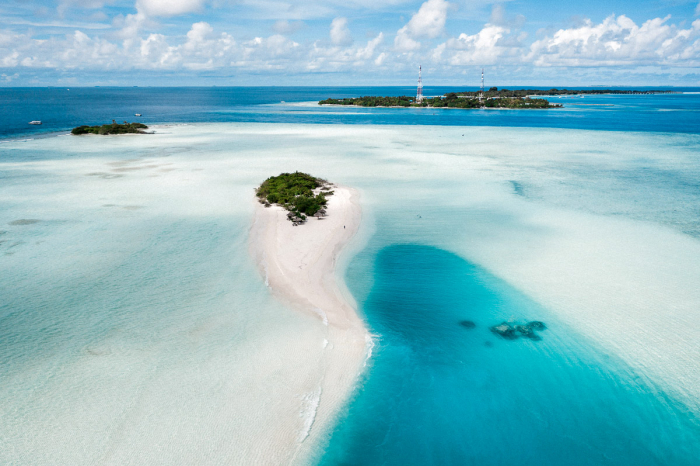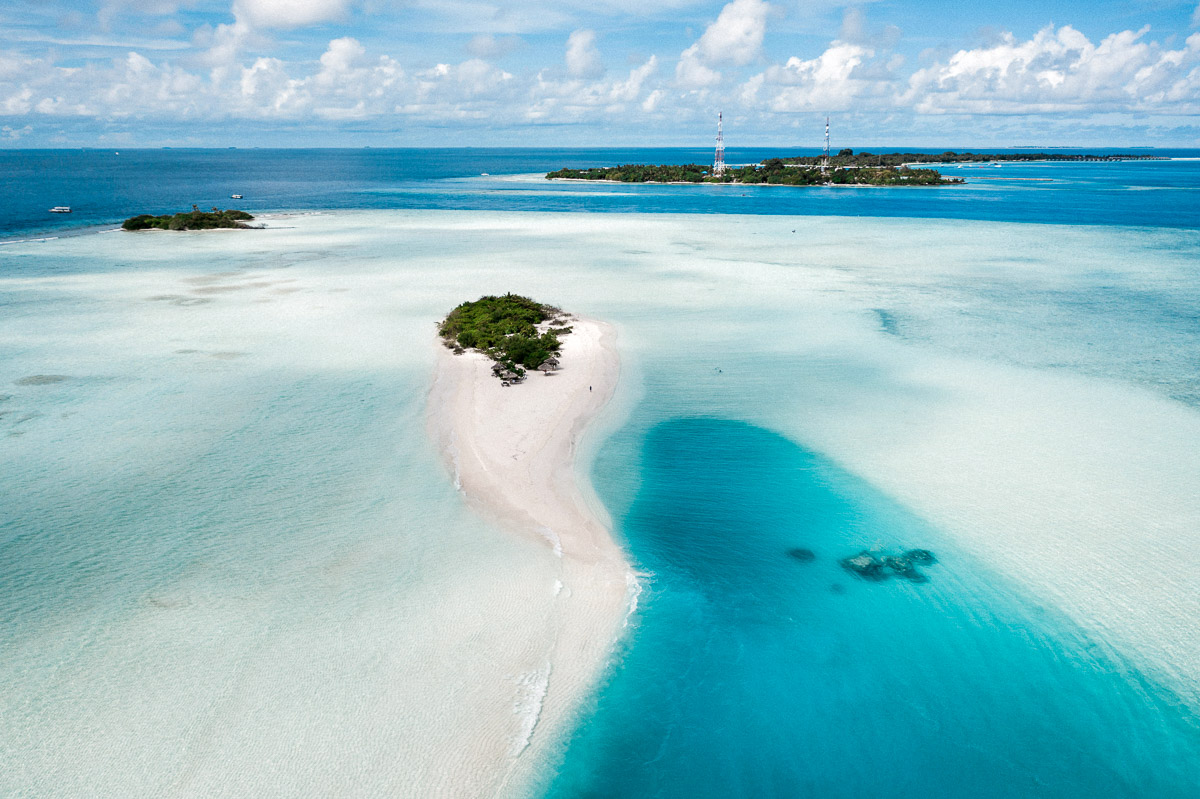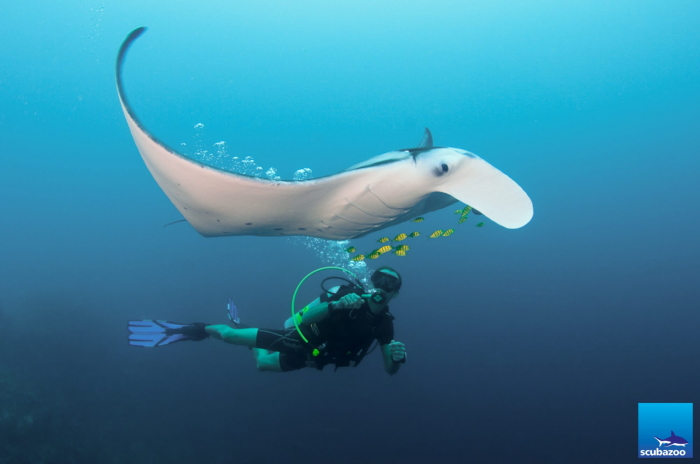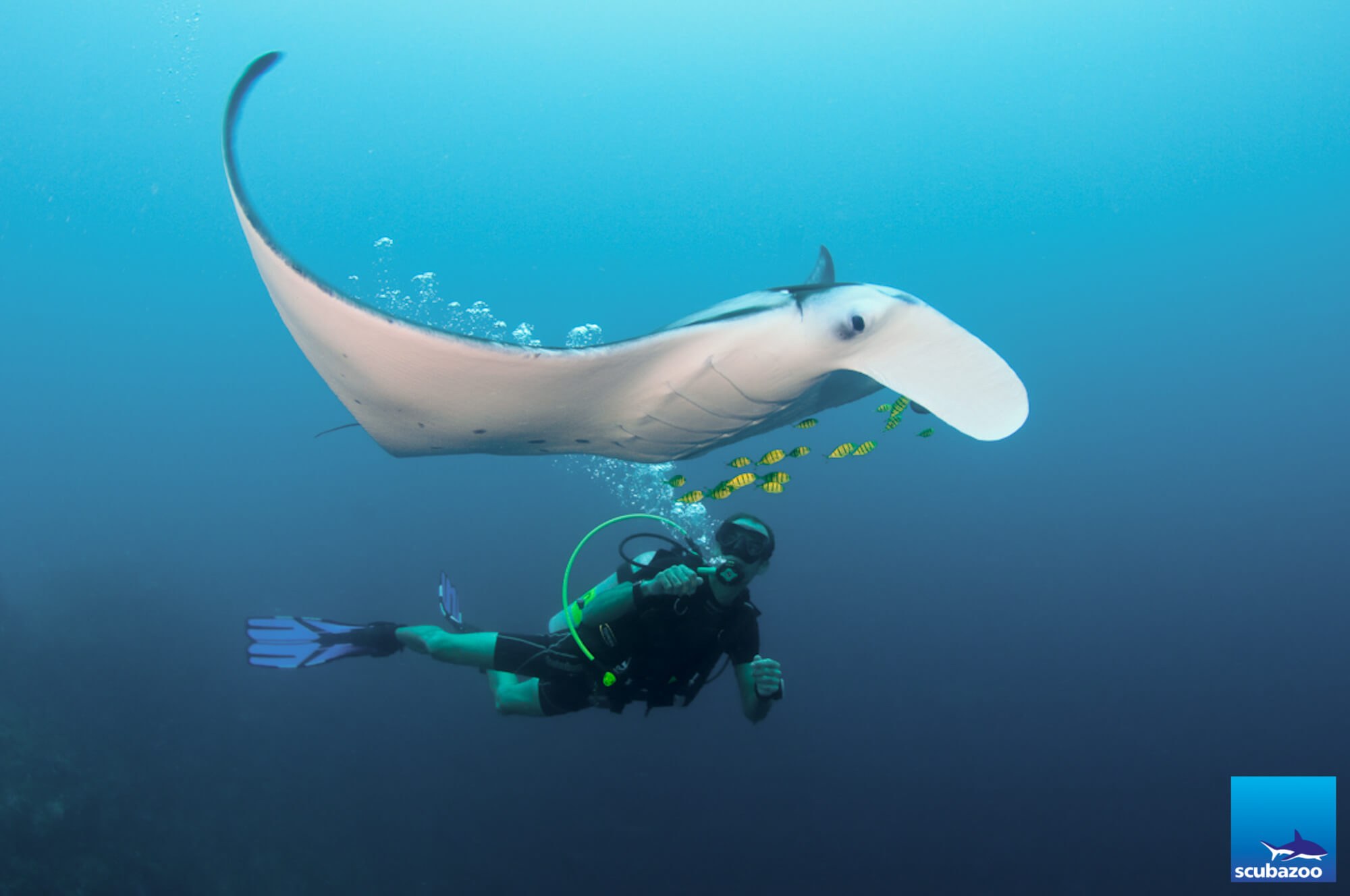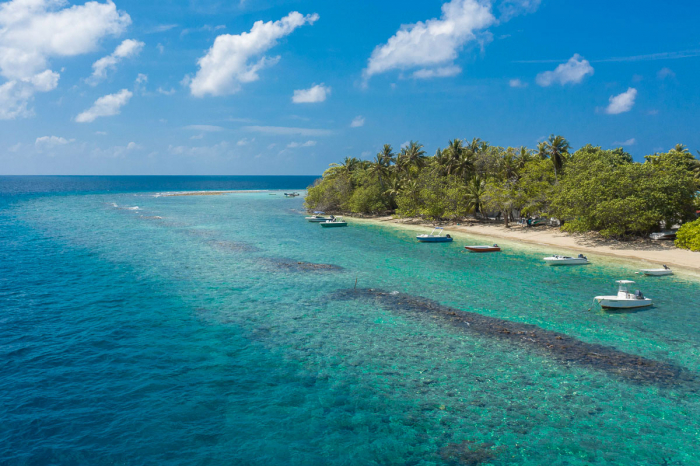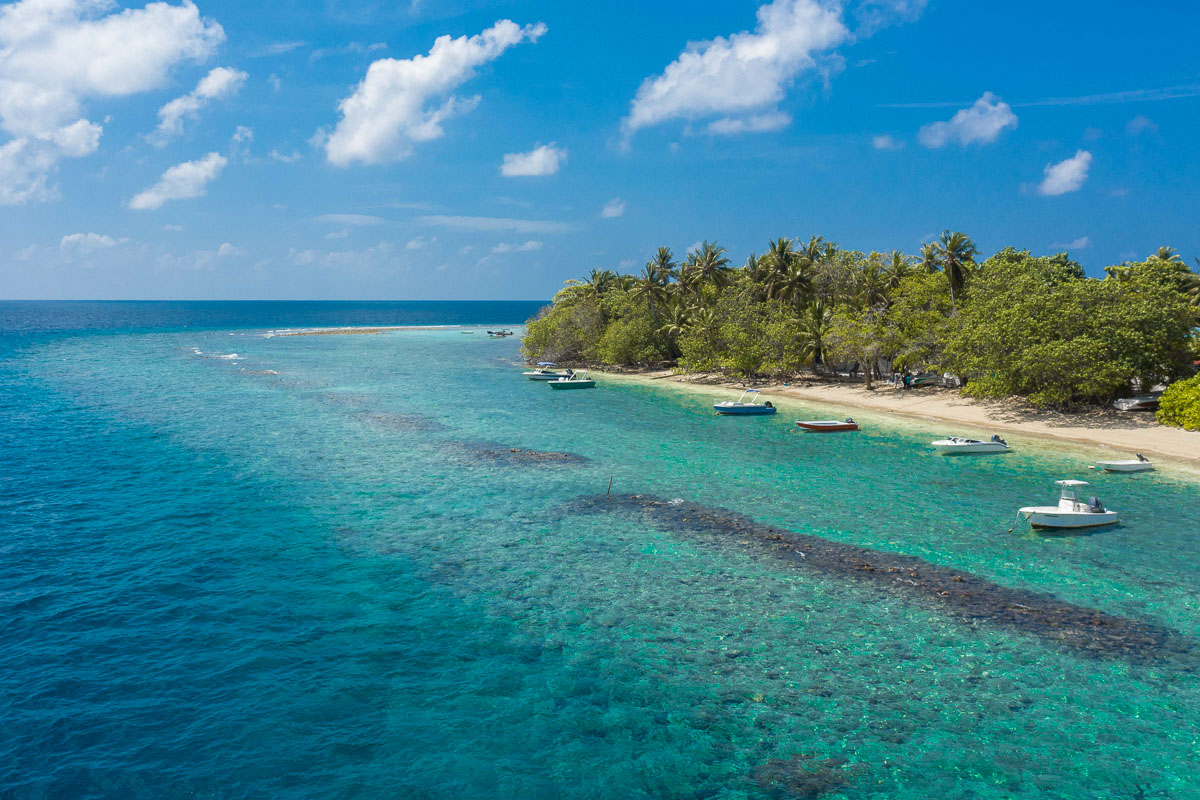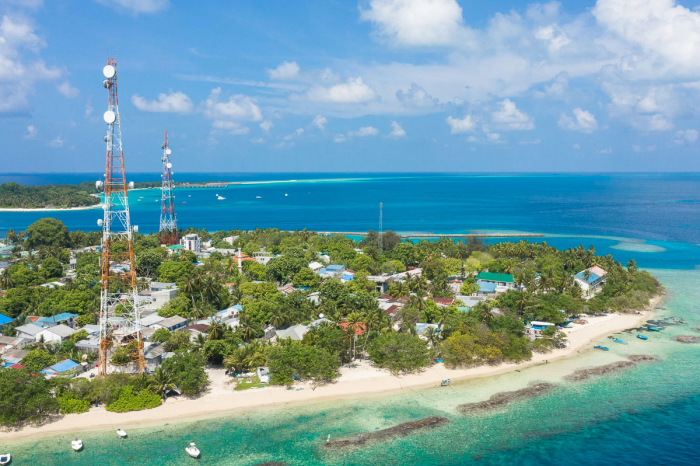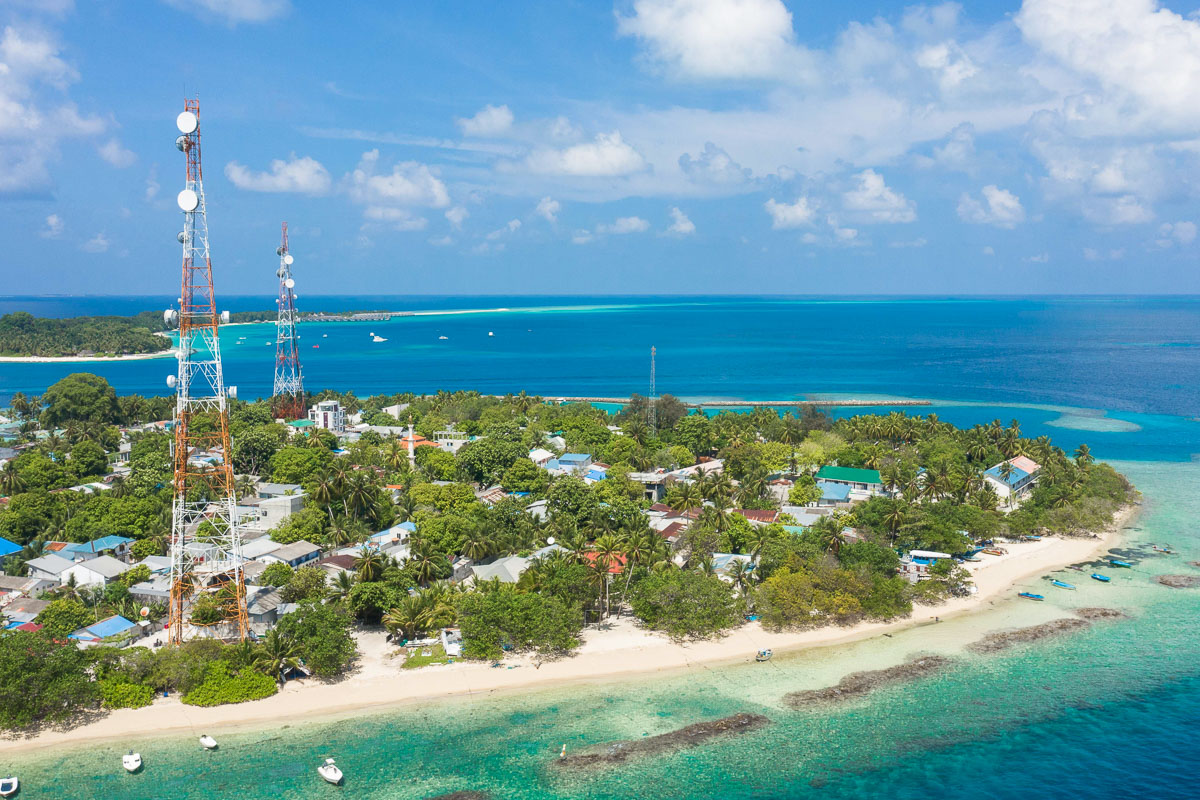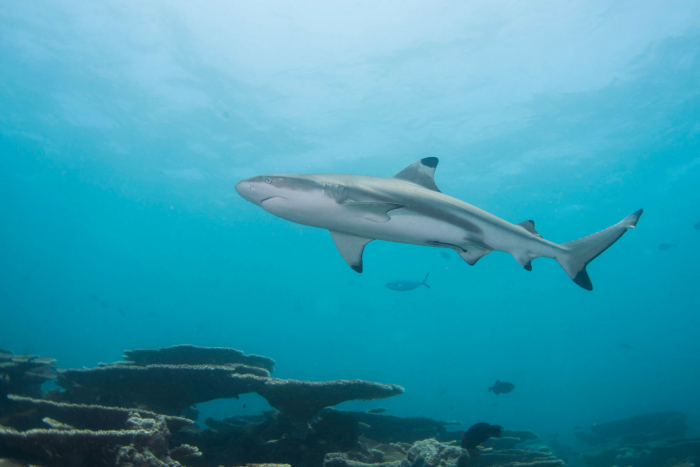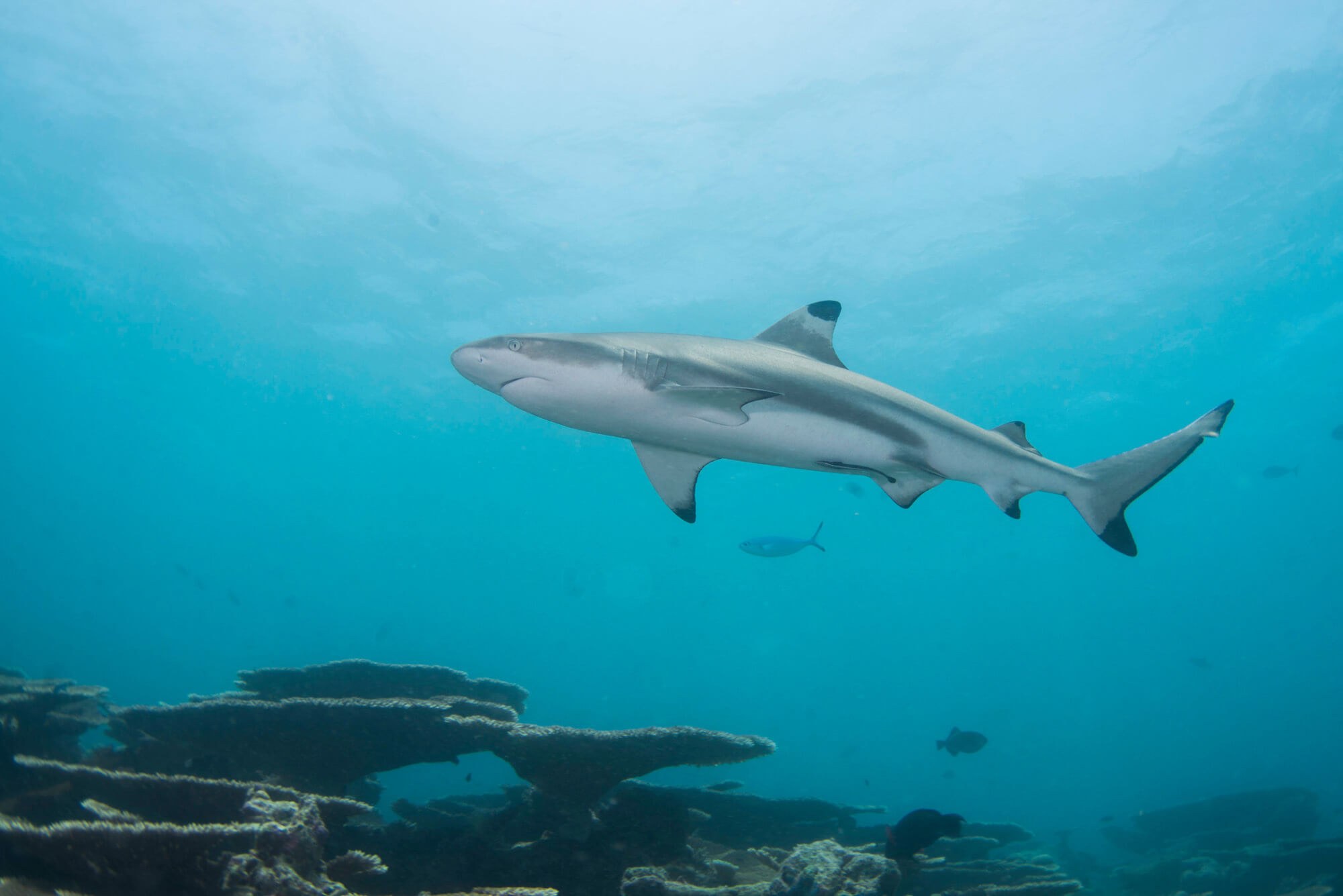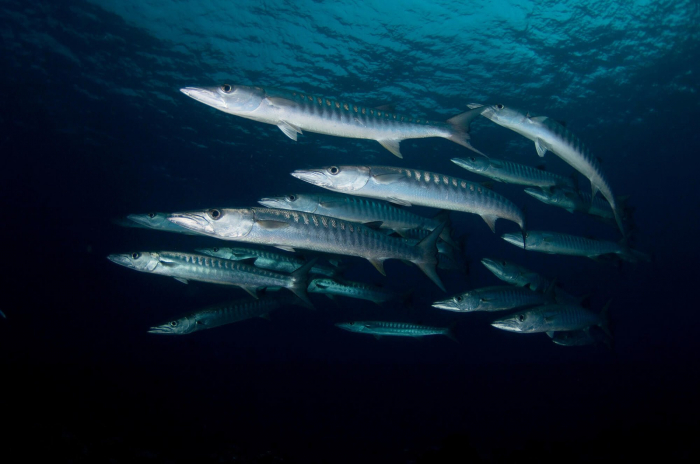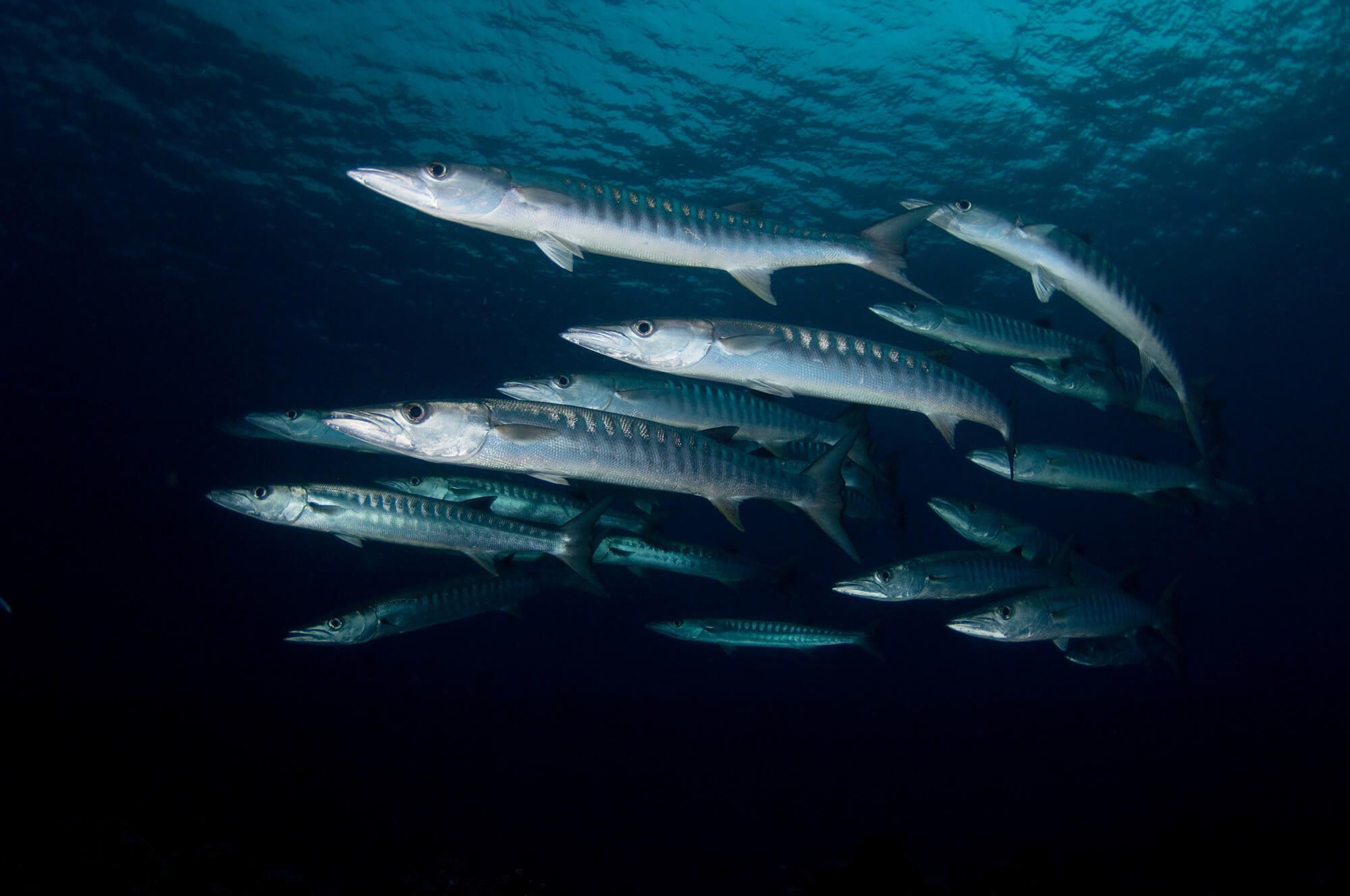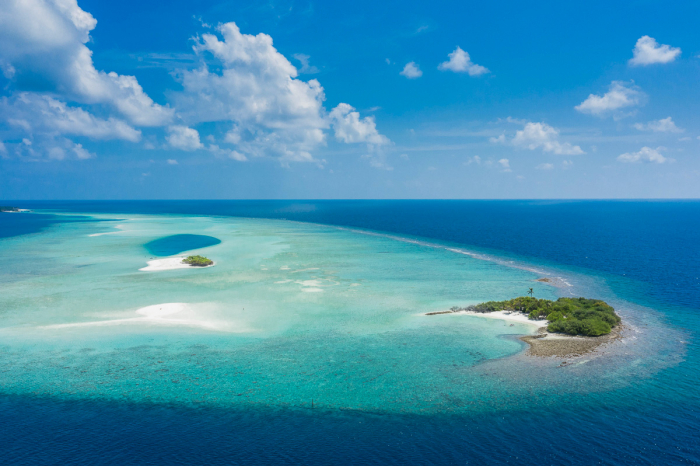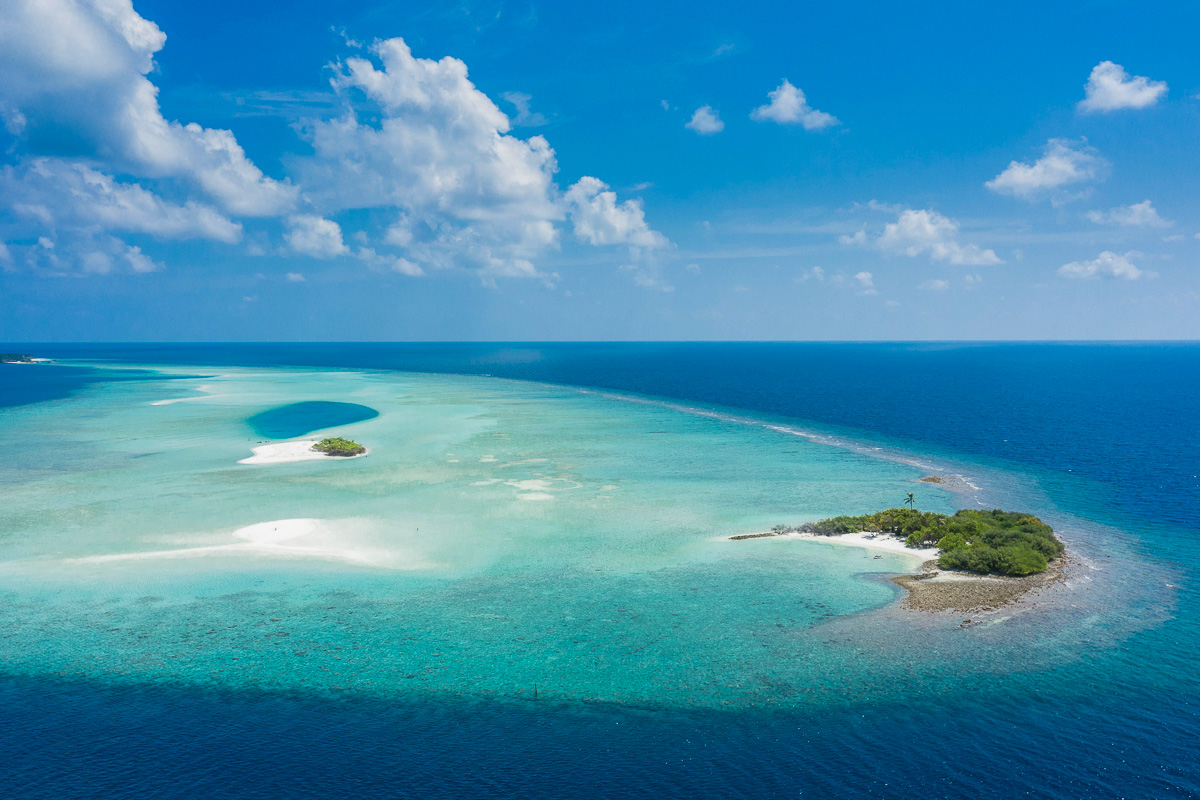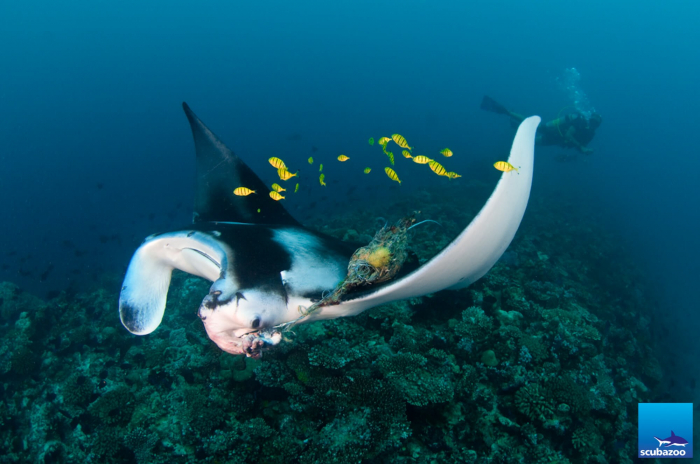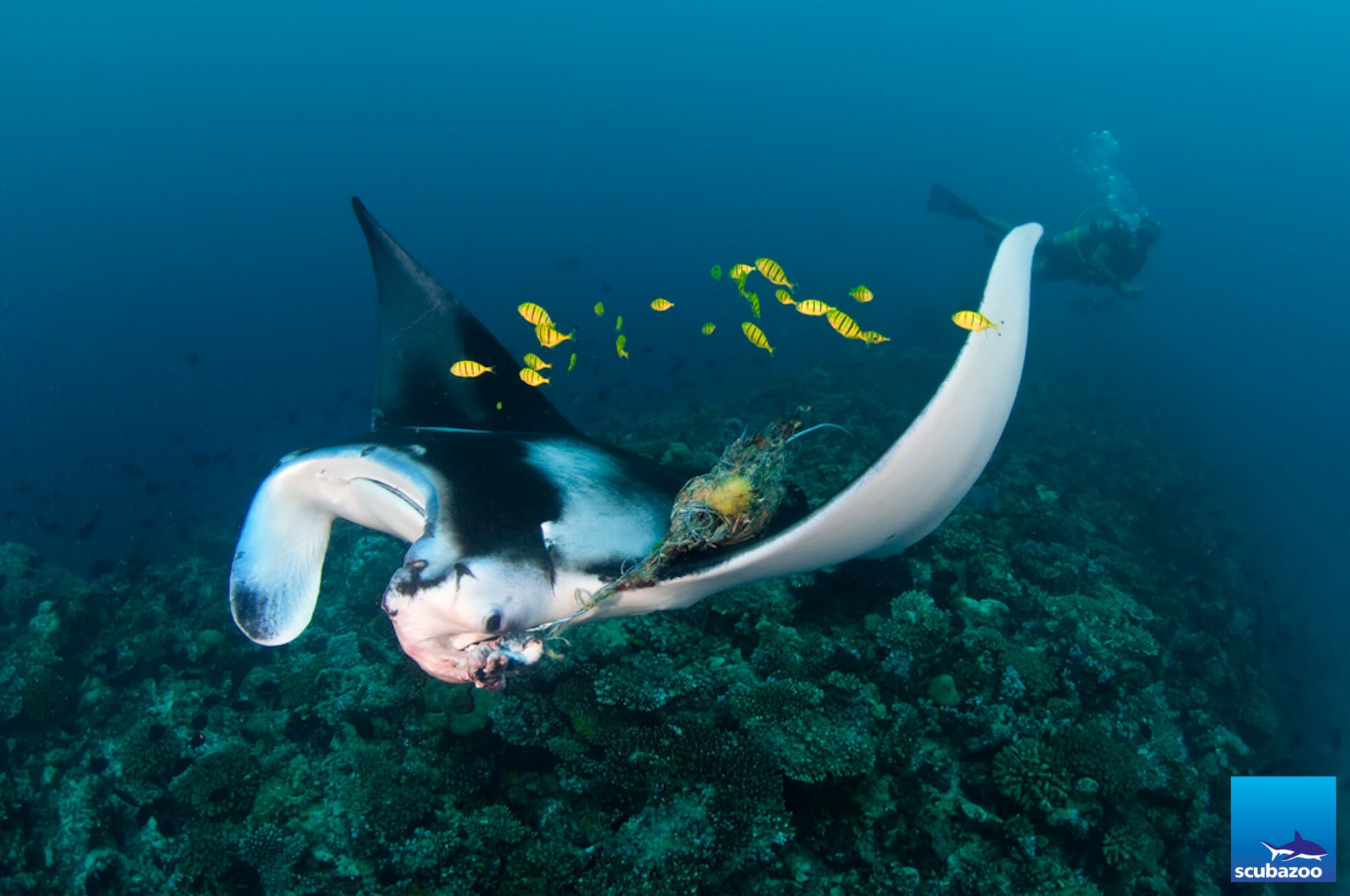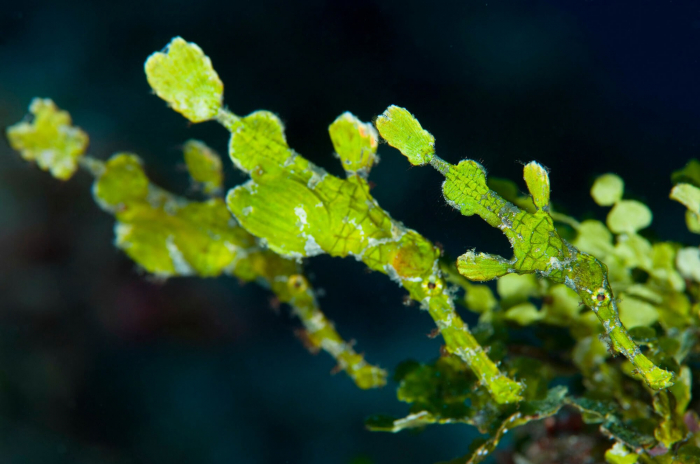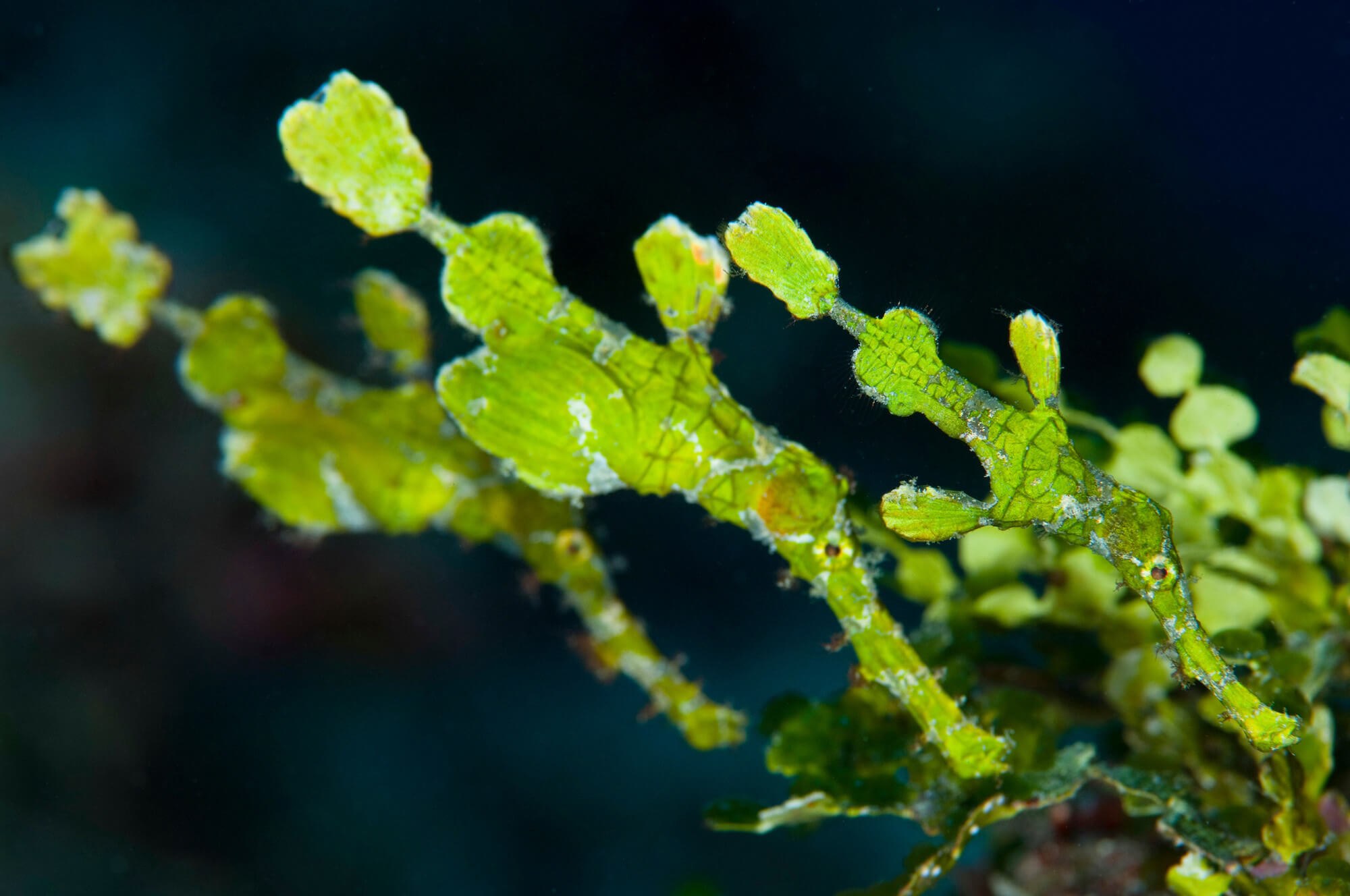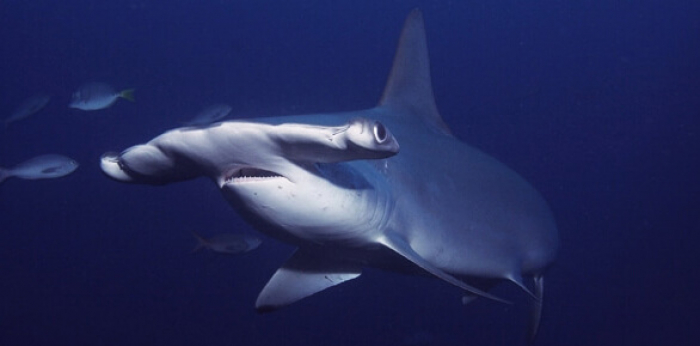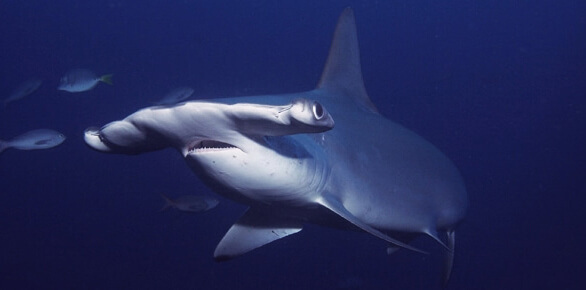 Diving Environment
Type
Wall, Reef, Drift and Wreck Diving
Diving Season
Year round, Nov to April for manta rays
Top tips

Early morning dives offer the best chance of encounters with hammerhead sharks.
Exploring Rasdhoo island is a great way to see the Maldivian way of life, try local food, and check out the shipyards where the iconic local dhonis are built.
A night dive on the house reef wreck is with it, despite missing out on a sunset mocktail.
About Rasdhoo Atoll
Located 56 kilometres west of Malé, Rasdhoo Atoll is the capital of Alif Alif Atoll – more commonly known as Ari Atoll. The clam-shaped, three-island atoll may be small but Rasdhoo has plenty to offer, both above and below the waves. The island has been settled for hundreds of years and traces of the Maldives' Buddhist past can still be found. But today, Rasdhoo could easily stand for that archetypal Maldivian island - known for its traditional living and love of fishing, food, and boat building. The small town with its streets lined with brightly painted shops and coral-walls is well worth exploring for a couple of hours – a great way to soak up the Maldivian way of life.
How to get to Rasdhoo Atoll
All international flights to the Maldives use Malé's International Airport. The domestic flight and seaplane transfer terminal is located on the far side of the island, and a free five-minute bus transfer to the domestic terminal is available.
The quickest way from Malé to Rasdhoo Atoll is to catch one of the regular seaplanes. An alternative is the resort transfer by Kuramathi resort that runs twice daily. There are also two scheduled speedboat services from Malé to Rasdhoo.
If you have a little more time, public ferries also depart from Malé to Rasdhoo on Sunday, Tuesday and Thursday at 9am from the Vilingili Ferry Terminal. The return ferry from Rasdhoo to Malé runs on Saturday, Monday and Wednesday and departs Rasdhoo at 11:00am. 
Where to stay in Rasdhoo
For many years, your only choice of accommodation at Rasdhoo was on the island of Kuramahti to the west of Rasdhoo itself. Today this local island has a number of small resorts and homestays, as well as dive centres. Liveaboards are also a great option for diving Rasdhoo as you can visit the atoll as part of a cruise exploring Ari atoll.
Season and weather in Rasdhoo Atoll
The Maldives experience a tropical monsoonal climate, with two distinct seasons; the dry northeast monsoon (January - April) and the wet southwest monsoon (May - November). Temperatures can range from 25-31°C, with an average year-round temperature around 27°C. Water temperatures are also relatively constant throughout the year at 26-29°C
While both manta rays and hammerhead sighting are possible year-round, certain seasons do offer higher chances of an encounter. Visit between January and March for your best chances both of these incredible creatures.
---
Rasdhoo Atoll dive resorts
Other popular destinations