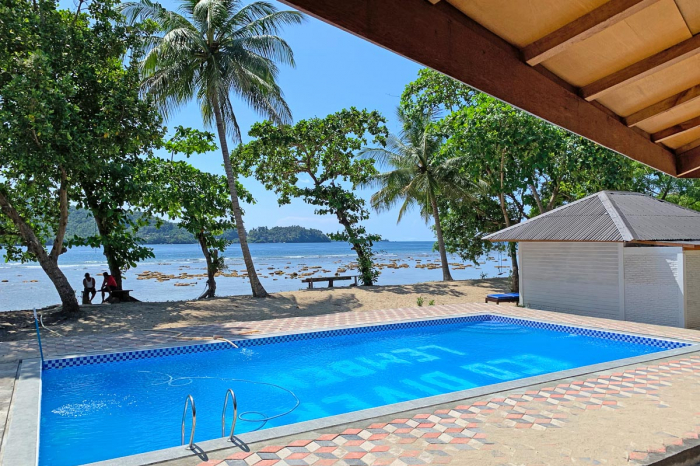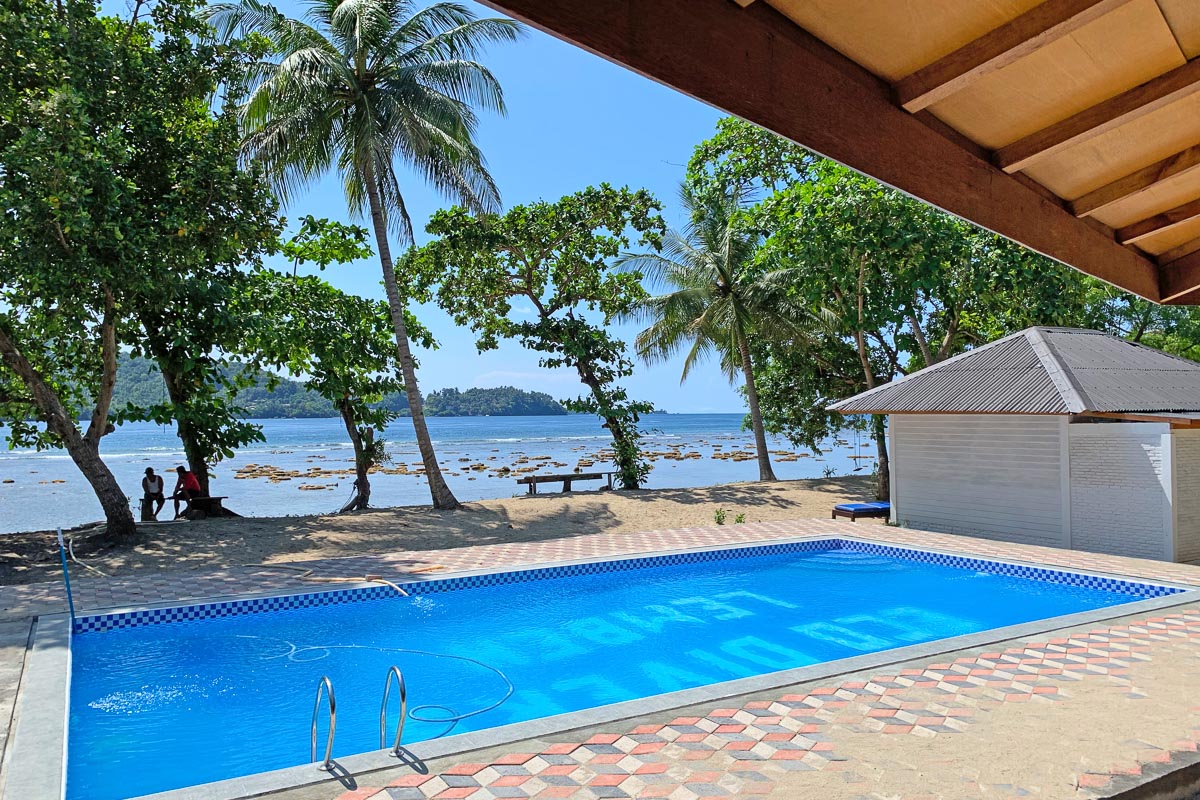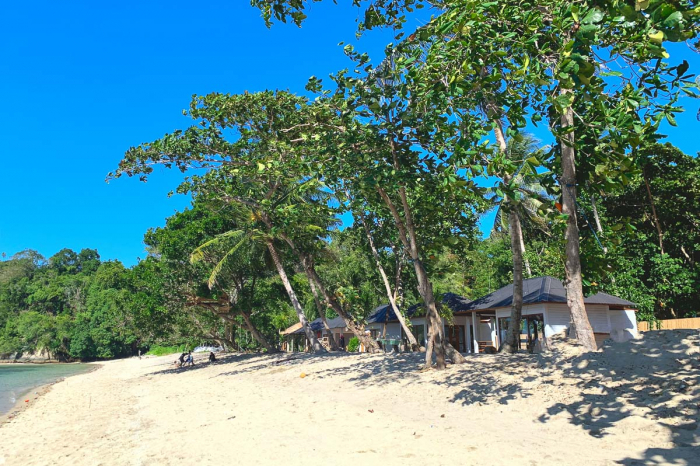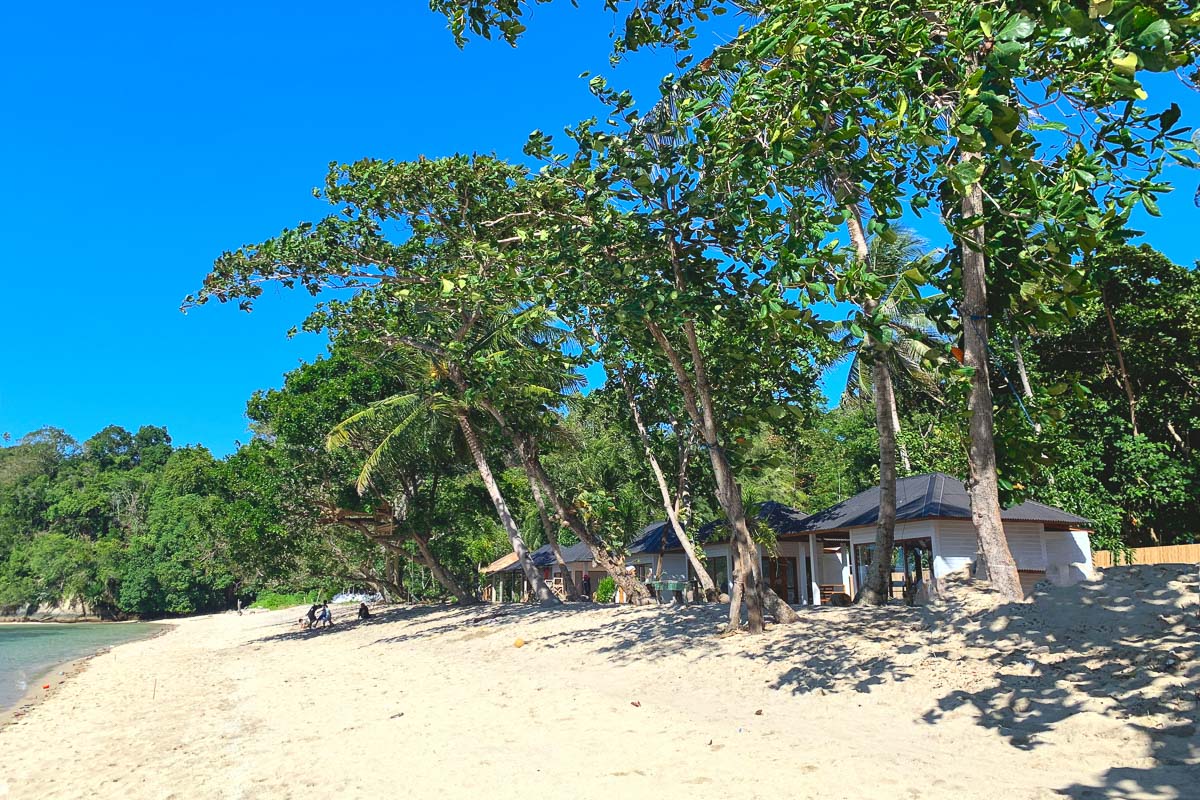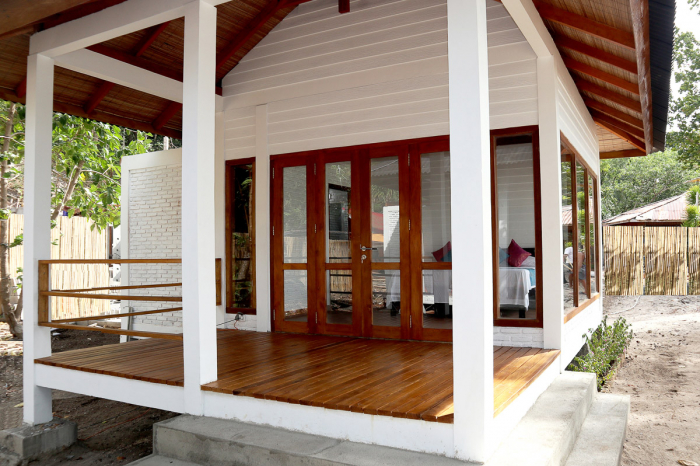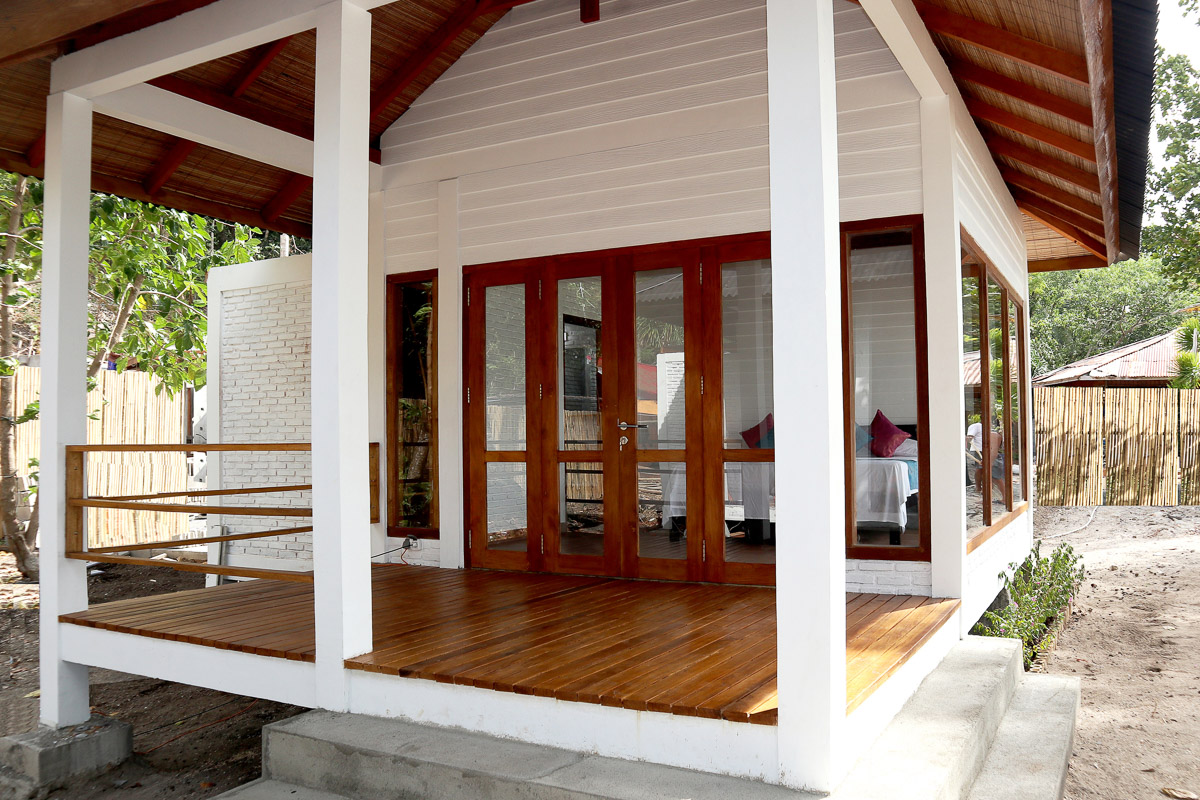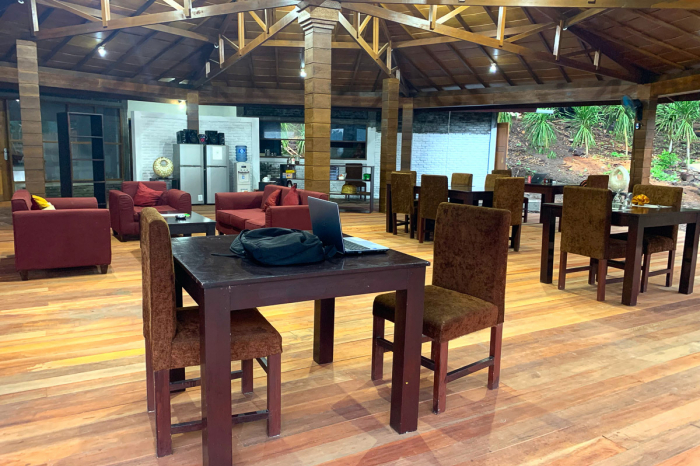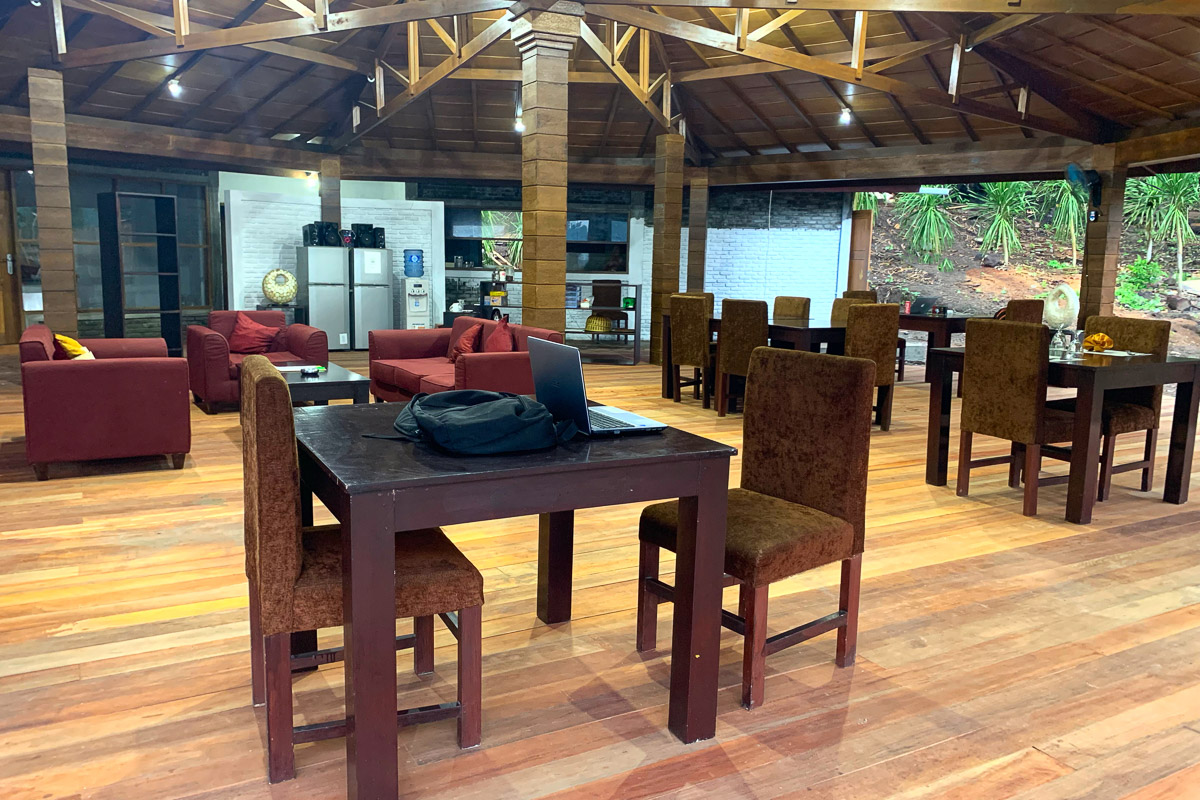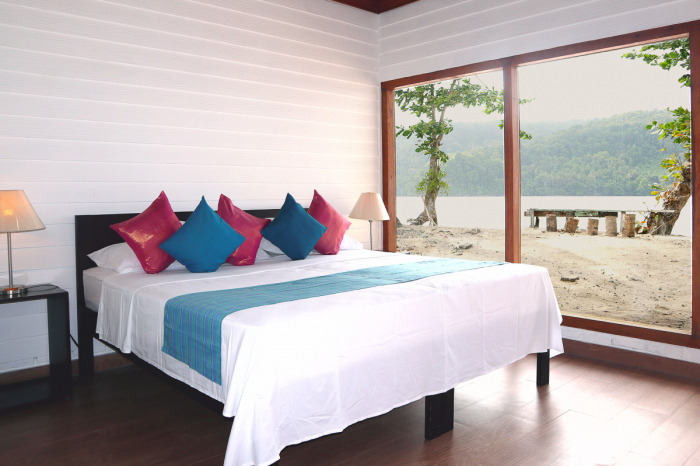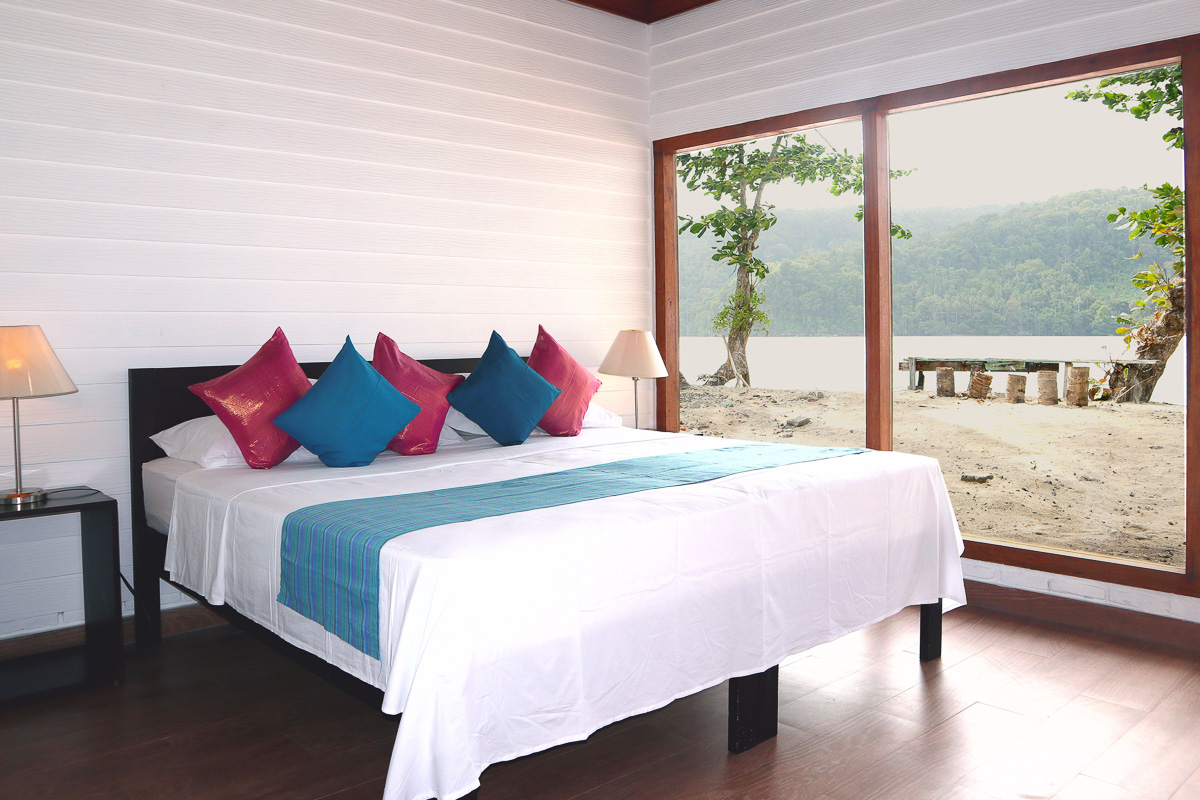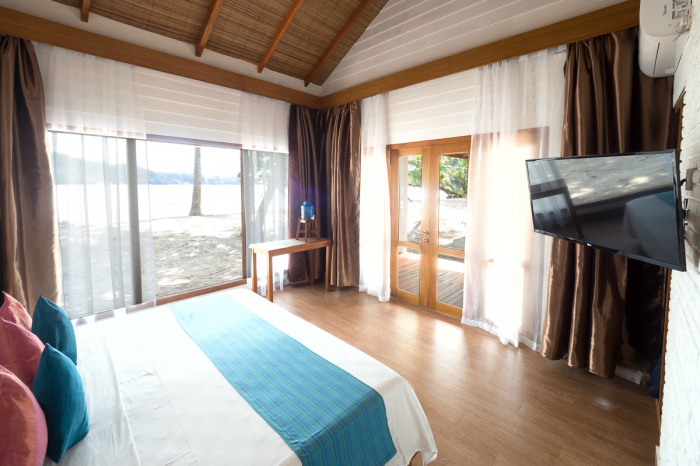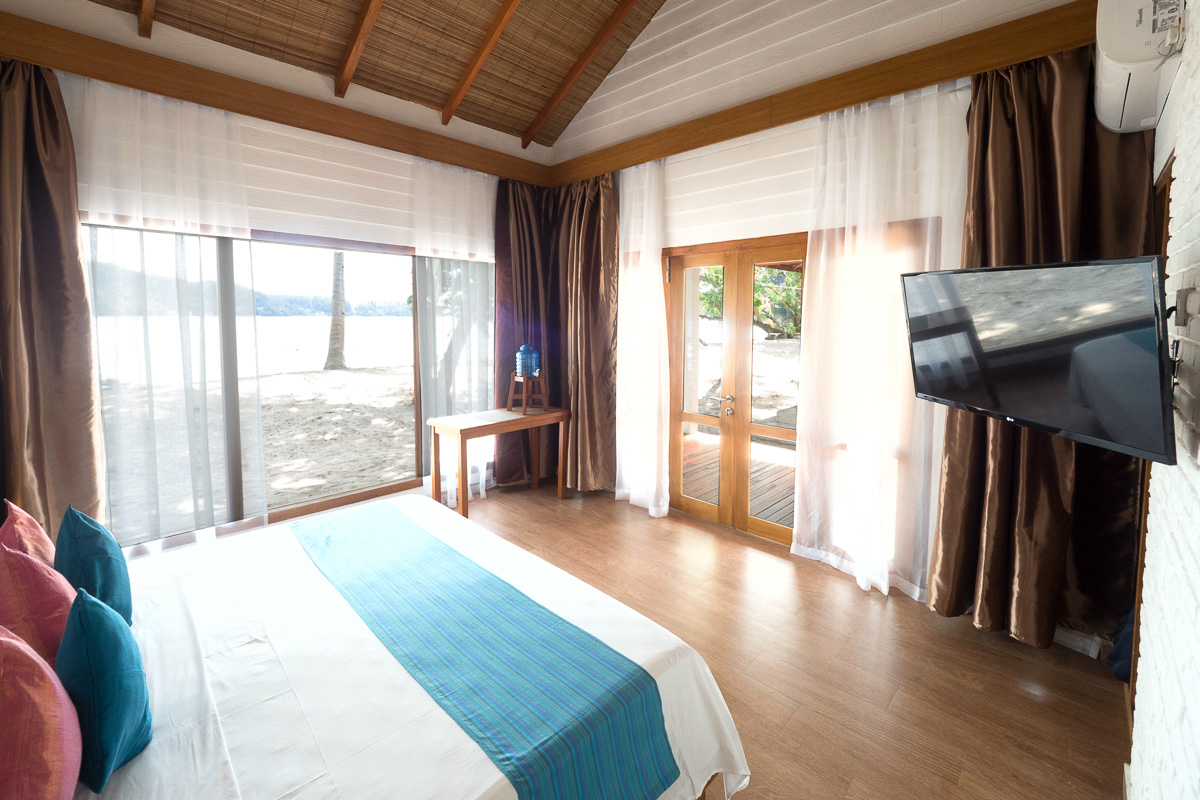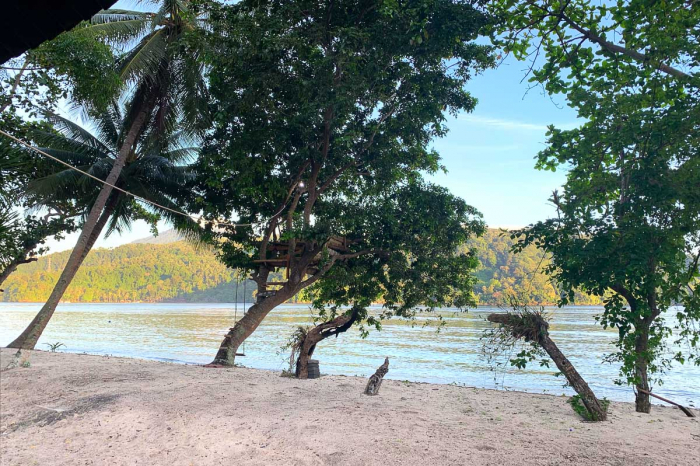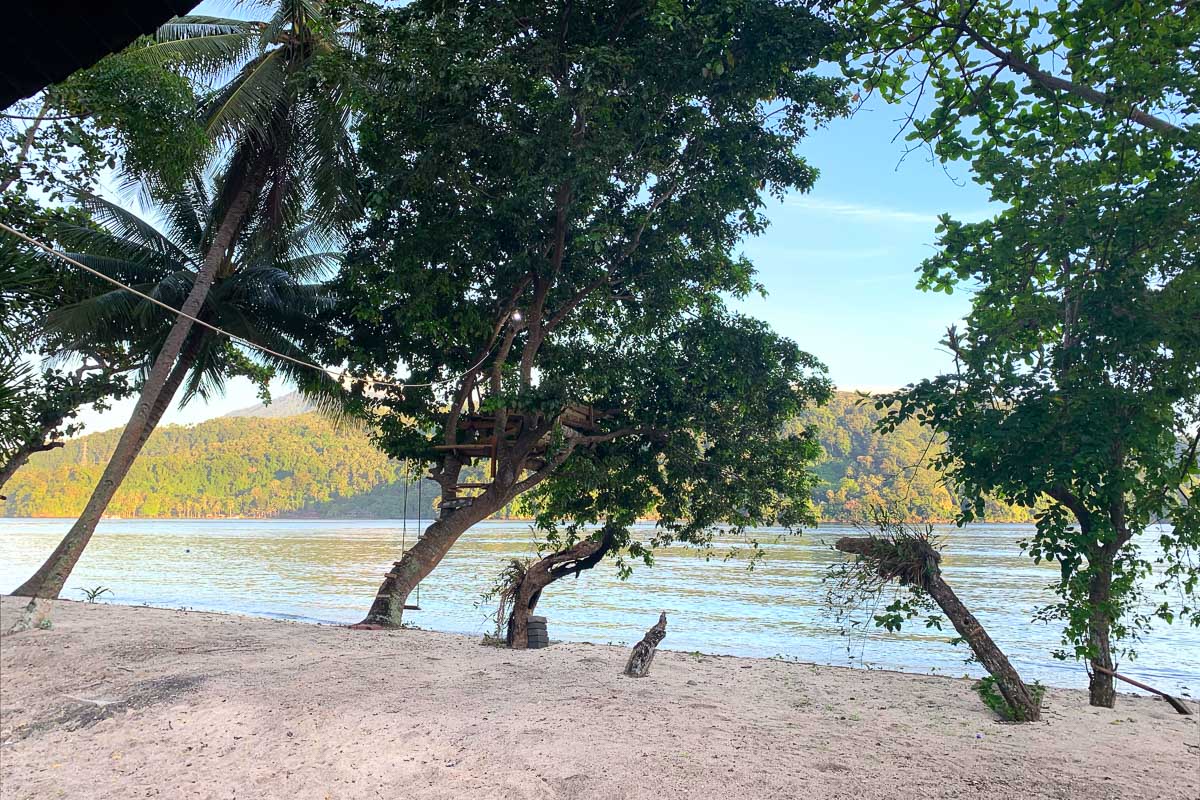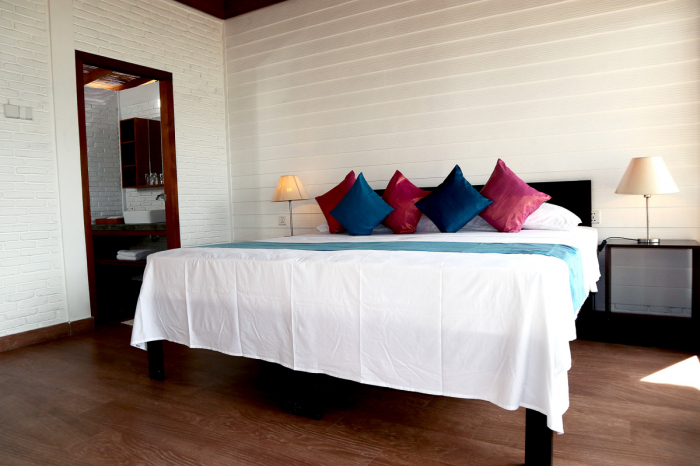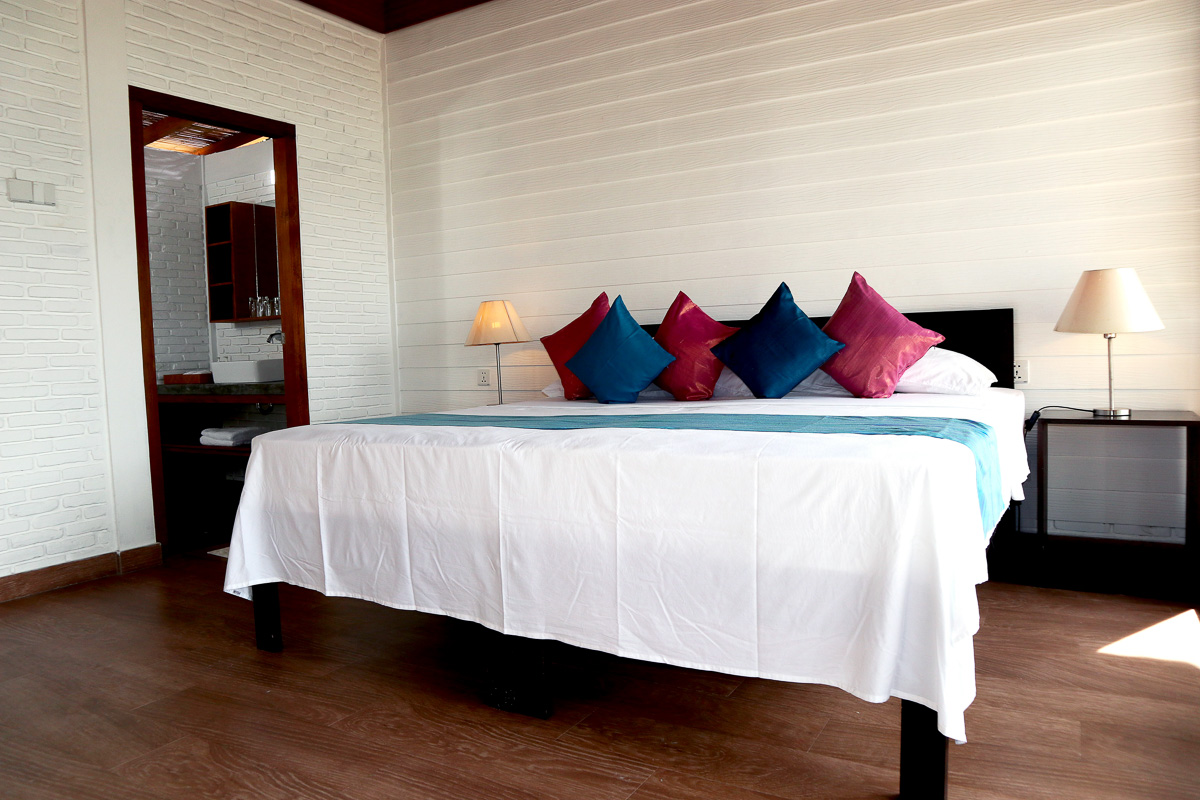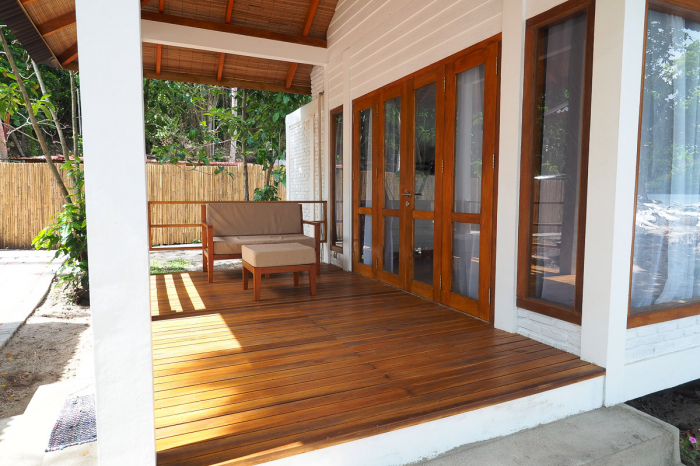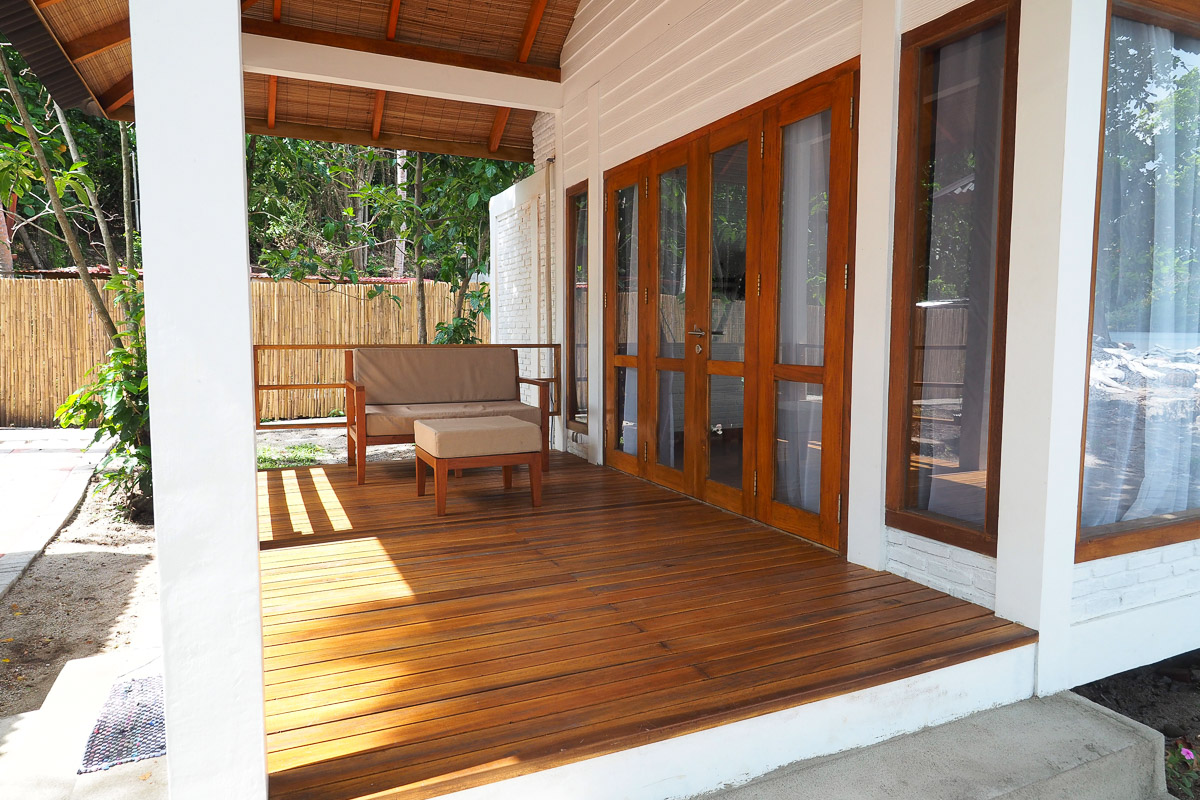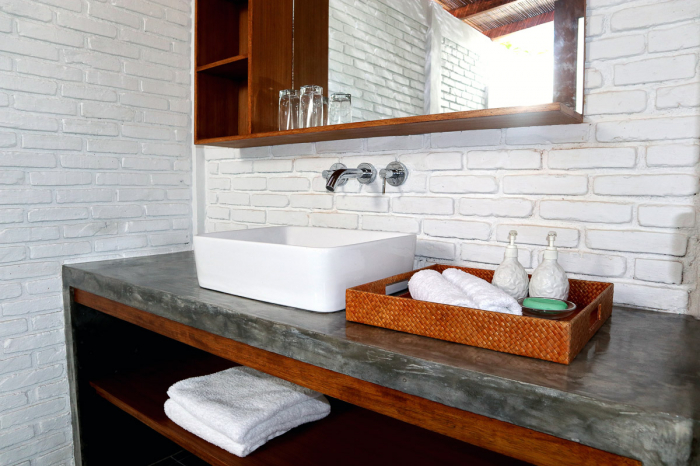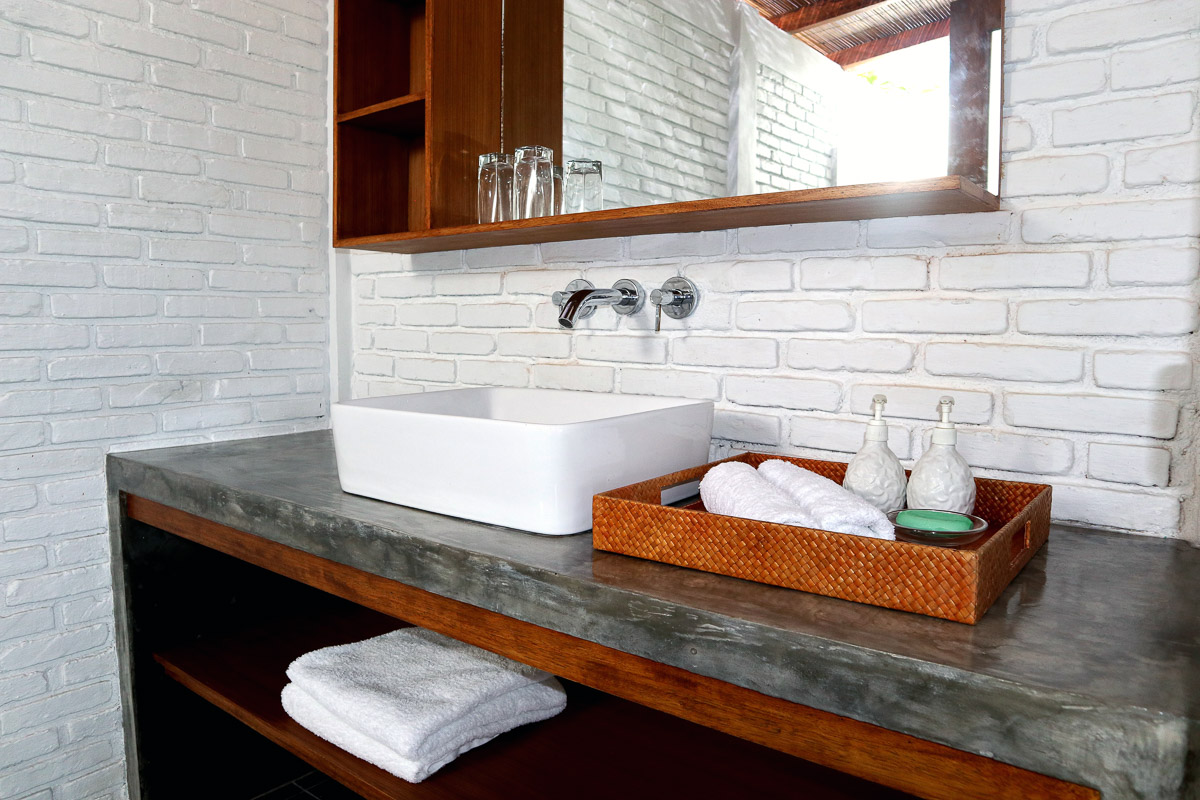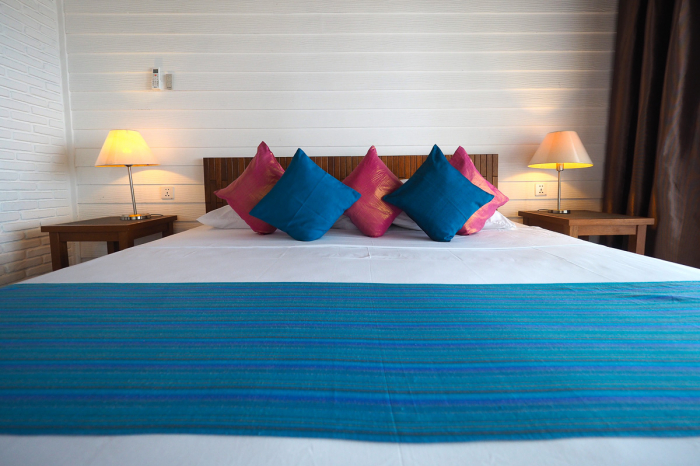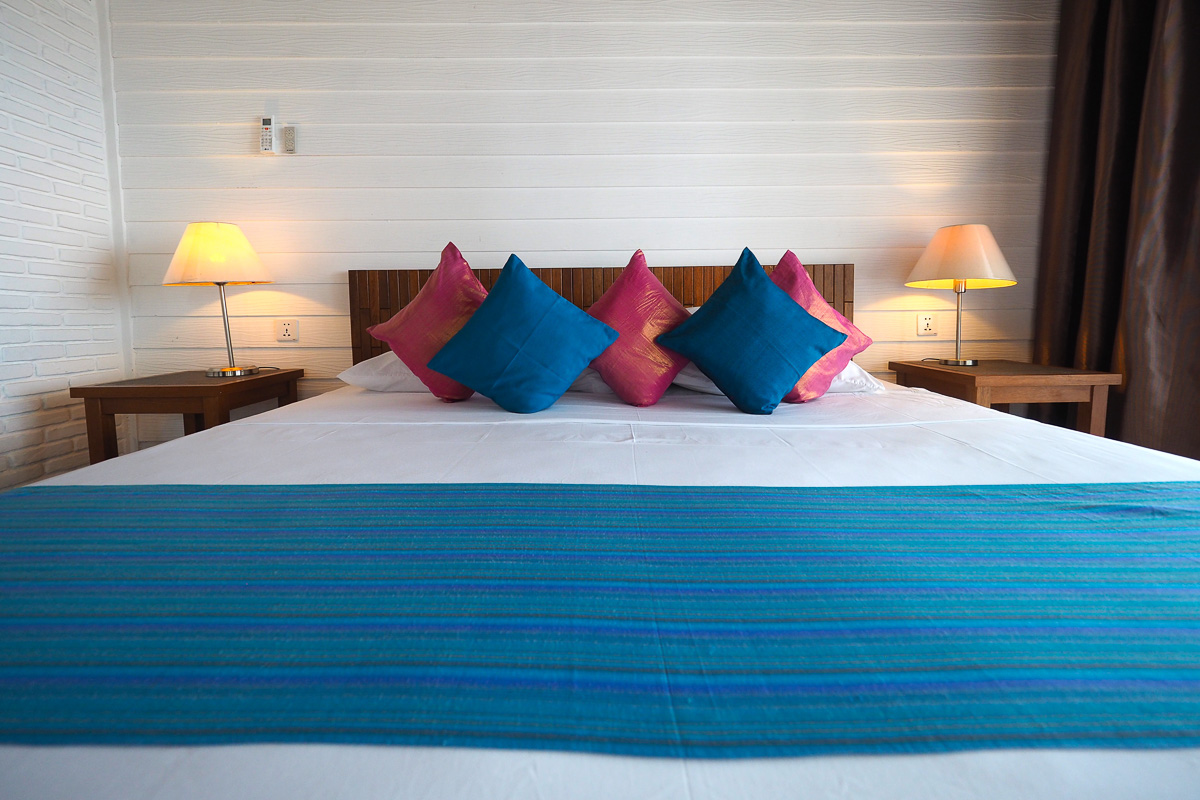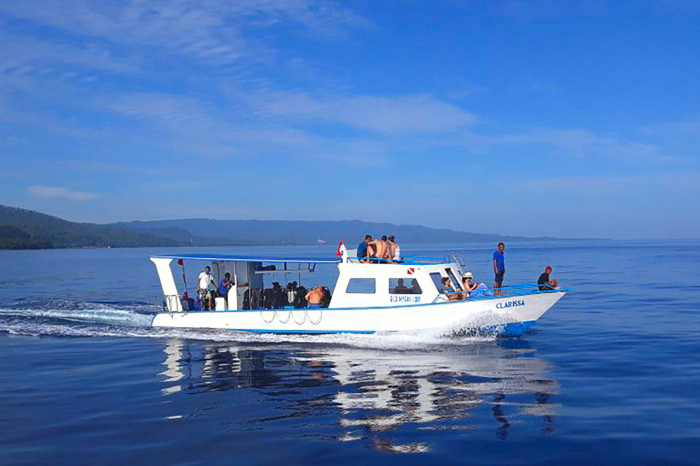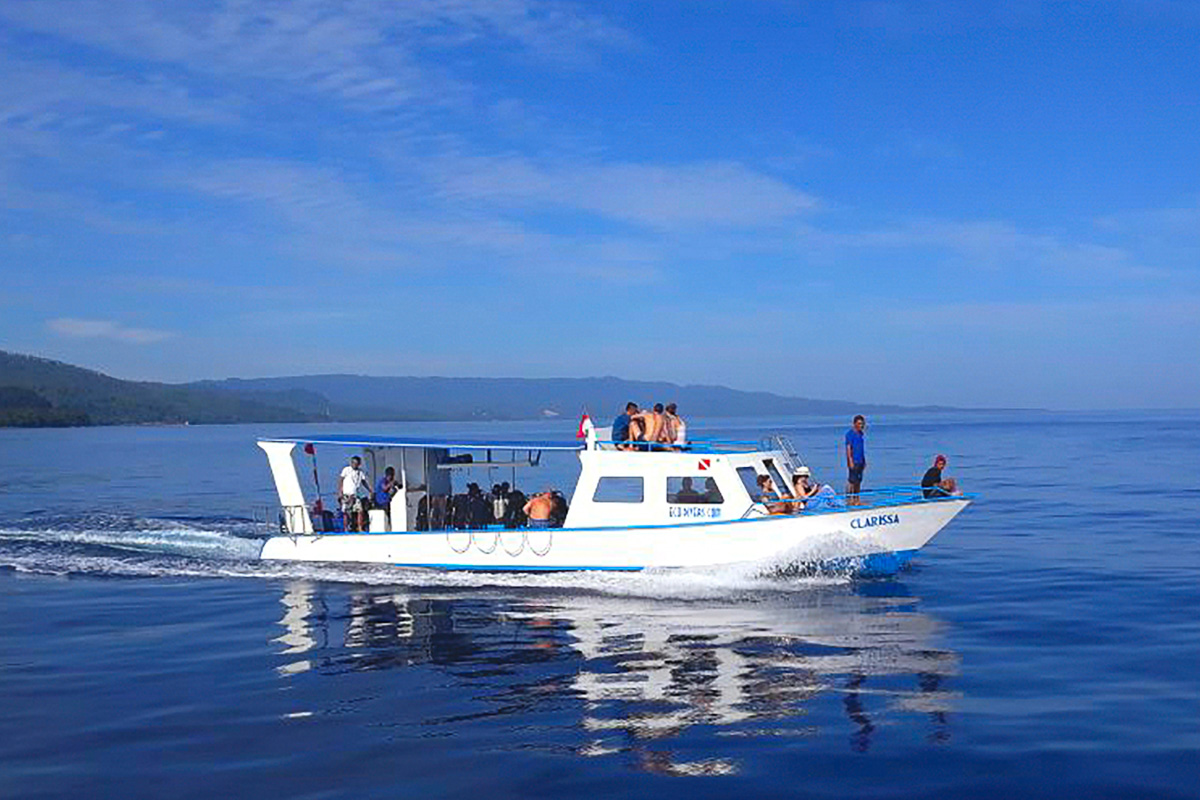 Overview
Direct access to one of Lembeh's only white sand beaches
Commitment to conservation and environmentally-friendly practices
Secluded and intimate ambience with just 12 cottages
Excellent dive facilities with custom boats, small groups and camera room
The only dive resort on Lembeh boasting a white sand beach, White Sands Beach Resort by Eco Divers offers a true tropical escape, unlike any other hotel in Lembeh. Guests will enjoy soothing spa services, pristine grounds and gardens, comfortable guest rooms, warm hospitality, and exceptional service - all at affordable prices. Dive to your heart's content with access to a stunning house reef, all of Lembeh's best sites, and world-class facilities for scuba enthusiasts and underwater photographers. Eco Divers is one of the most experienced resorts in North Sulawesi and is committed to environmentally-friendly practices, allowing guests to dive and stay for as long as they'd like, with total peace of mind.
---
Rooms
---
Amenities
---
About
About White Sands Beach Resort
The newly-relocated White Sands Beach Resort by Eco Divers is the only resort on Lembeh Island boasting a beautiful white sandy beach, making it the perfect choice for a relaxing holiday. This boutique, PADI 5-Star dive resort provides a high level of service at great value-for-money, offering top quality diving, modern accommodation with plenty of privacy, and fantastic guest services for divers and non-divers alike. Visitors here also have access to a well-kept pool area and tropical garden and a full-service spa, perfect for lazy afternoons in between adventures. 

Eco Divers is possibly the most experienced dive operator in North Sulawesi, operating since 2000. With dive guides who have worked with the BBC, Animal Planet and National Geographic, guests can be sure they are getting some of the best service possible underwater. The resort also offers top-notch camera facilities, small groups, and custom dive boats for a comfortable diving experience from start to finish. Divers who are passionate about responsible tourism can take comfort in knowing Eco Divers Lembeh is committed to sustained livelihood, marine preservation, and environmentally friendly practices.
Explore the resort
Packages at White Sands Beach Resort by Eco Divers are all-inclusive, with three delicious meals served each day as well as tea, coffee and snacks. The resort's open-walled restaurant is located poolside and features daily changing menus and exceptional cuisine created by highly trained Indonesian chefs. After dark, the restaurant's bar and lounge transform into a meeting place for divers, perfect for sipping a cold beer and comparing the day's best underwater photography. When the day's diving is done, retire to your perfectly appointed oceanside cottage for the ultimate in secluded tranquillity, set to the sound of waves.

For guests seeking total relaxation, a professional Indonesian spa and massage service is offered alongside a lush pool area and tropical garden. Other on-site extras include babysitting, childcare, laundry services, and 24-hour reception. If you want to see more of Lembeh, the resort's friendly staff is happy to arrange tours including white-water rafting, trekking to the Kali Waterfalls, or walks through primeval rainforest, paddy fields and markets. Seamlessly organised transfers to the resort's twin property in Manado are also available, allowing guests to visit the best dive sites around Sulawesi for the ultimate underwater experience.
Diving from Eco Divers Lembeh
Located in the middle of Lembeh Strait with a private house reef, and just minutes away from the best dive sites, this resort offers first-class service at great value for money. Eco Divers' guides are among the most skilled and knowledgeable in Lembeh and provide personalised service with a maximum of four guests per group. The dive centre boasts a modern camera room with air-conditioning, individual work-spaces, a desktop computer and international charging points. Night and dusk dives are offered on request, nitrox is available for a small charge, and a full range of PADI courses are also provided.

Eco Divers offer full-day diving with a fast and comfortable, purpose-built speedboat carrying a maximum of 12 divers. On-board hospitality, including a hot buffet lunch between dives, means there's no need to rush back to the resort. The boat is also equipped with a shaded area, comfy seating and a sun deck, as well as toilet and shower facilities - so even snorkellers and 'boat-sitters' are comfortable during a day at sea. Enjoy long bottom times, incredible photo opportunities, and custom dives each day with expert local guides and spotters looking after your every need underwater.
---
Top tips
Don't miss out on this resort's dusk dive in search of mating mandarinfish and other interesting macro critters.
Combine your stay here with a trip to Eco Divers Manado for the ultimate Indonesian diving experience.
Eco Divers Lembeh welcomes guests of all ages but is best suited to adventurous couples and dive groups.
Make the most of your time in the region with incredible 14-day packages, including nearly 40 dives!
Conservation
As a member of the North Sulawesi Watersports Association (NSWA), White Sands Beach Resort by Eco Divers is fully committed to the protection of its local reefs, including those it dives. This resort is actively involved in a number of conservation projects aimed at helping local fishing communities to sustain their reefs through responsible practices. The resort also hosts a variety of events including beach and dive site cleanups, which guests are welcome to join.

Only energy-efficient appliances and light bulbs are used at White Sands Beach Resort by Eco Divers, and no single-use plastic is consumed on-site. The restaurant's menu includes only locally sourced, and sustainable fish species, from guaranteed sources that don't use destructive practices like dynamite fishing. Homemade preserves are served at breakfast, and locally grown produce is used whenever possible. The resort also uses handmade soaps free of plastic packaging.
---
Diving
Diving in Lembeh Strait
Exotic cuttlefish

Year round

Hairy Frogfish

Year round

Clown frogfish

Year round

Cryptic Scorpionfish

Year round

Ghost pipefish

Year round

Pygmy seahorse

Year round

Unique crabs & shrimps

Year round

Giant frogfish

Year round
Since its diving discovery in the early 1990s, the Lembeh Strait has found fame for its exhilarating muck diving. Simply put, there is nowhere else in the world where divers can find such a remarkable concentration of weird and wonderful critters. Lembeh's dive sites are home to hairy frogfish, flamboyant cuttlefish. Ambon scorpionfish, wonderpus and much, much more, all just minutes from your dive resort.
---
Resort checklist
Number of rooms
12
Official dive center rating
PADI 5-Star Resort
Courses offered
Discover Scuba Diving, Scuba Diver, Open Water Diver, Advanced Open Water
---