Scuba diving in
Sulawesi
Indonesia
A spectacular island offering unique cultures, dramatic scenery and astonishing marine encounters amid pristine coral reefs, and the world's finest muck diving
Diving highlights
Dive the plunging walls and reefs of the world-renowned Bunaken Marine Park
Explore the stunning reefs and fabulous visibility in the Wakatobi Marine Park
Witness the prolific colourful soft corals and schooling fish of Bangka and Gangga
Experience the world's best muck diving and critter hunting in the Lembeh Strait
Get off the beaten track and explore up-and-coming dive destinations and unique cultures in South Sulawesi and Tomini Bay
Located at the heart of central Indonesia, the star-shaped landmass of Sulawesi is a genuine melting pot of life. This incredible region marks the crossroads of different natural worlds – Asia and Australasia – and showcases a breathtaking blend of species, landscapes, and cultures. The island's mountainous interior is dominated by volcanoes in the north and karst landscapes in the south, creating an enticing mix of scenery that invites exploration. Make sure you trek to the highlands of Tana Toraja, home to remarkable ancient burial grounds, or sample the fiercely hot food of the Minahasa people in the north.
The range of incredible diving experiences in Sulawesi reflects the range of different habitats that can be found around this huge island. From dramatic walls and current-swept pinnacles to sheltered bays, mangroves and atolls, Sulawesi has it all. Head north for plummeting walls and pristine fringing reefs, or travel east for critters-galore at Lembeh Strait. Dive WWII wrecks frozen in time beneath the incredibly calm Tomini Bay, or explore expansive barrier reefs in the south. No matter your preference, Sulawesi rightly deserves its reputation as one of Indonesia's best diving destinations.
---
Ready for your dive adventure in Sulawesi?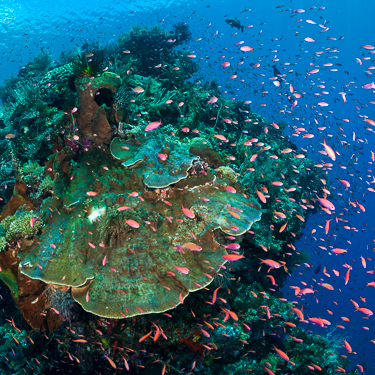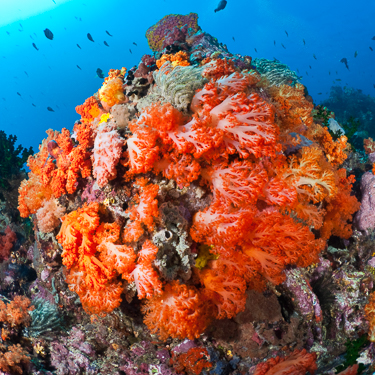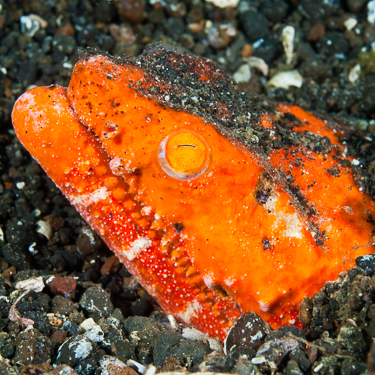 ---
When to dive in Sulawesi
Northern areas such as Manado, Bunaken, Bangka and Gangga experience a typical Indonesian wet season, running from November to April, and can be dived year-round. The dry season runs from May to October, but there's always some rain at any time of year. Strong winds during August can mean more exposed areas such as Bangka and Gangga can have rough seas during this month.
In Lembeh, the wet season tends to be more pronounced and lasts longer – but given the nature of the diving, a little extra rain rarely puts anyone off! Lembeh Island shelters the strait from any swell and allows diving year-round, but some sites particularly the outer reef sites to the east cannot be dived during the windy summer months.
Gorontalo's location near the open eastern side of Tomini Bay means the coast is very exposed during the windy summer season and diving stops between May to October. The Togian Islands further to the west inside the bay are more sheltered and can be dived year round.
Further south around Wakatobi, the reefs and islands provide shelter during the windy summer months and so the area can be dived year-round. This part of Sulawesi is generally much drier than the rest of the island and what rain there is normally falls from November to May.