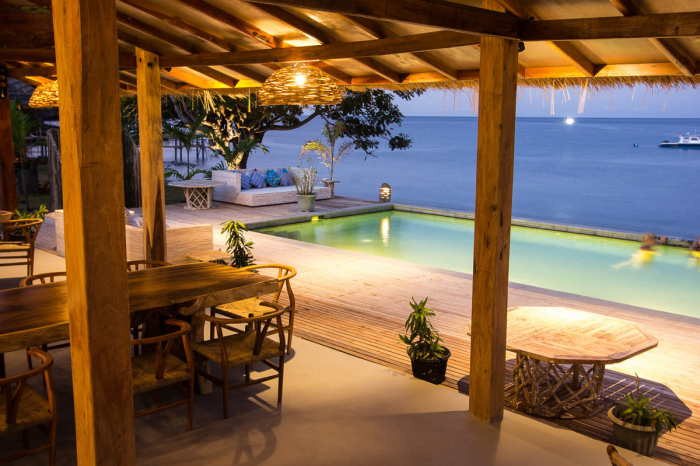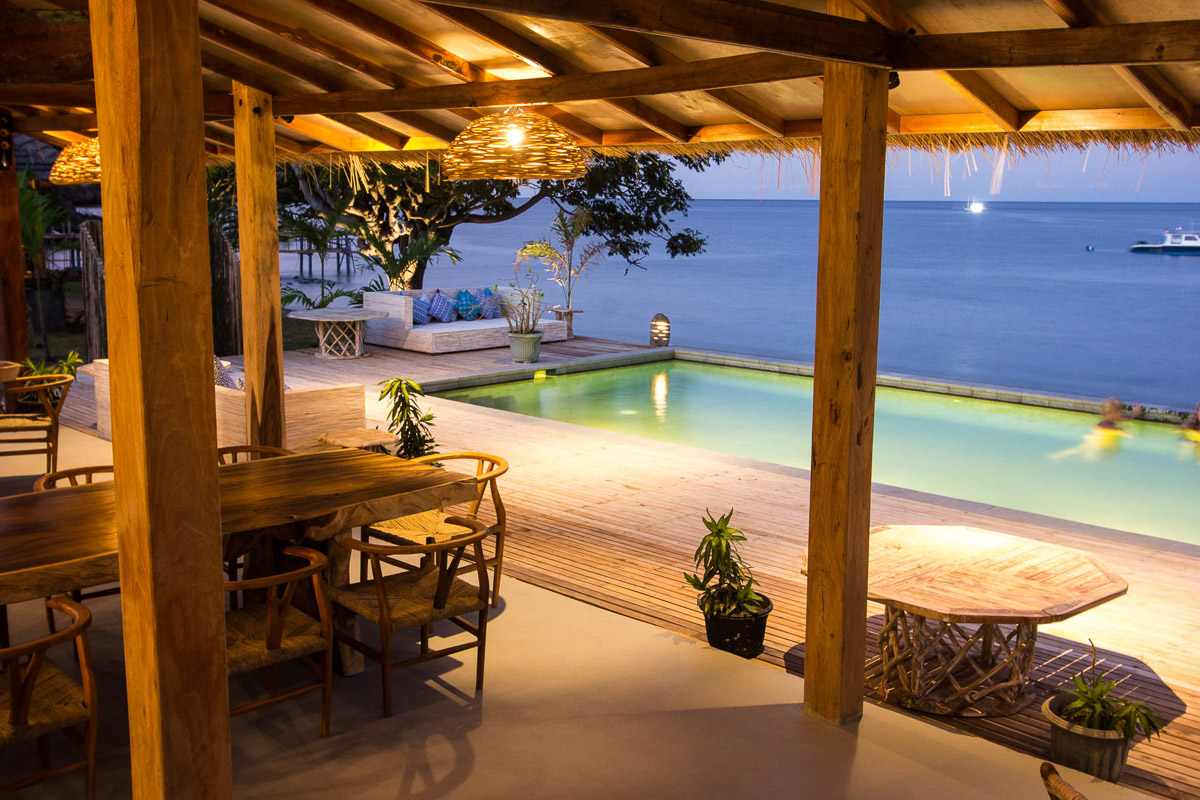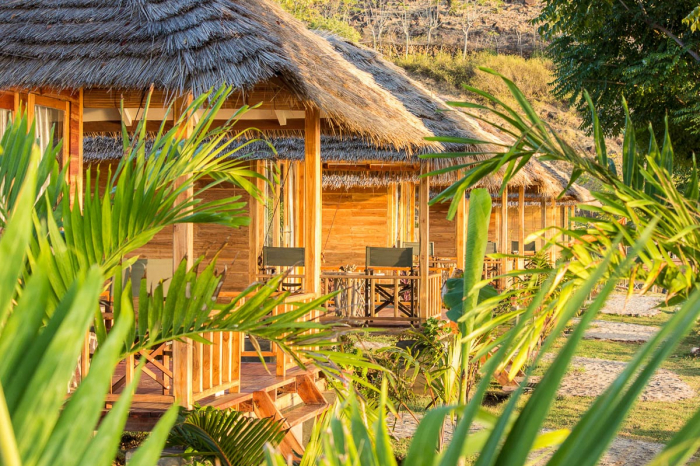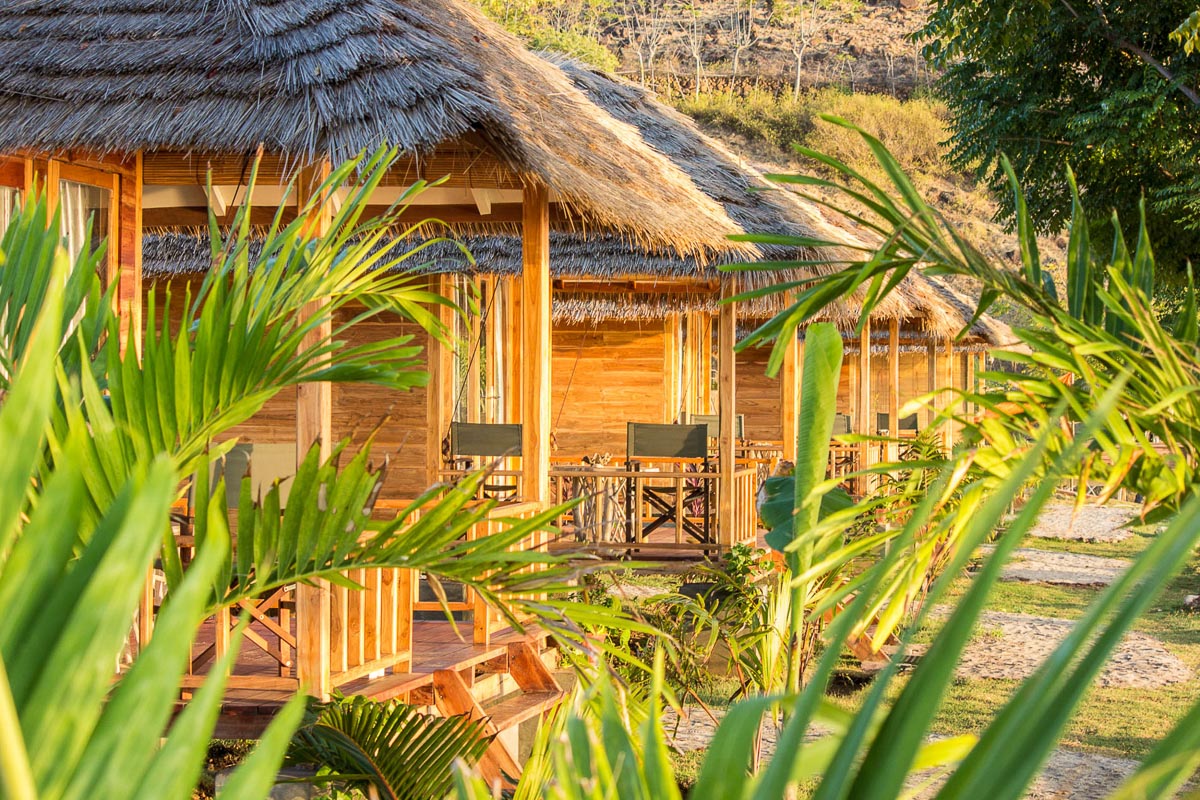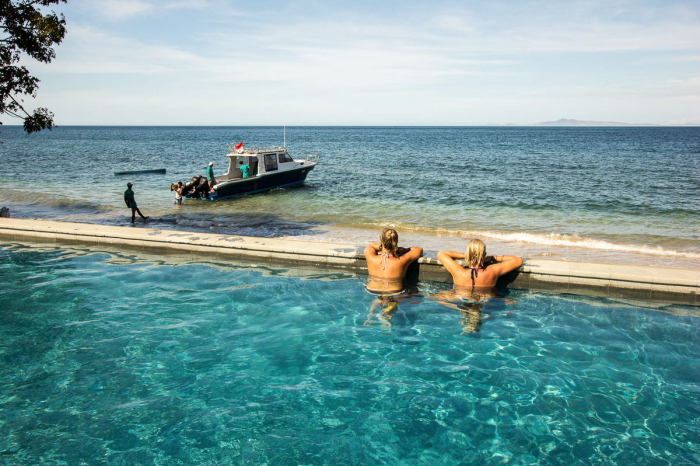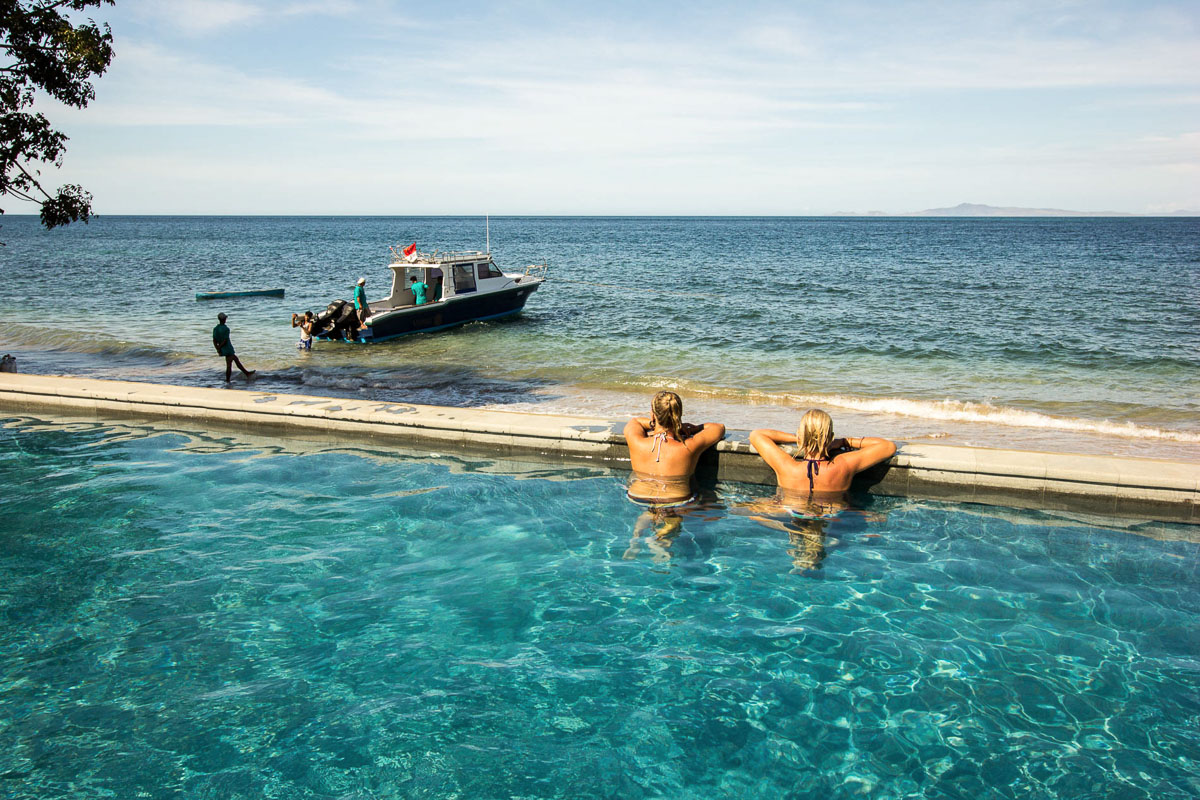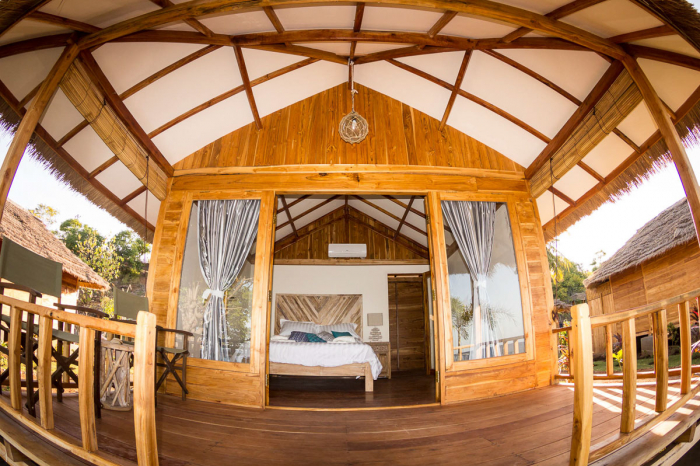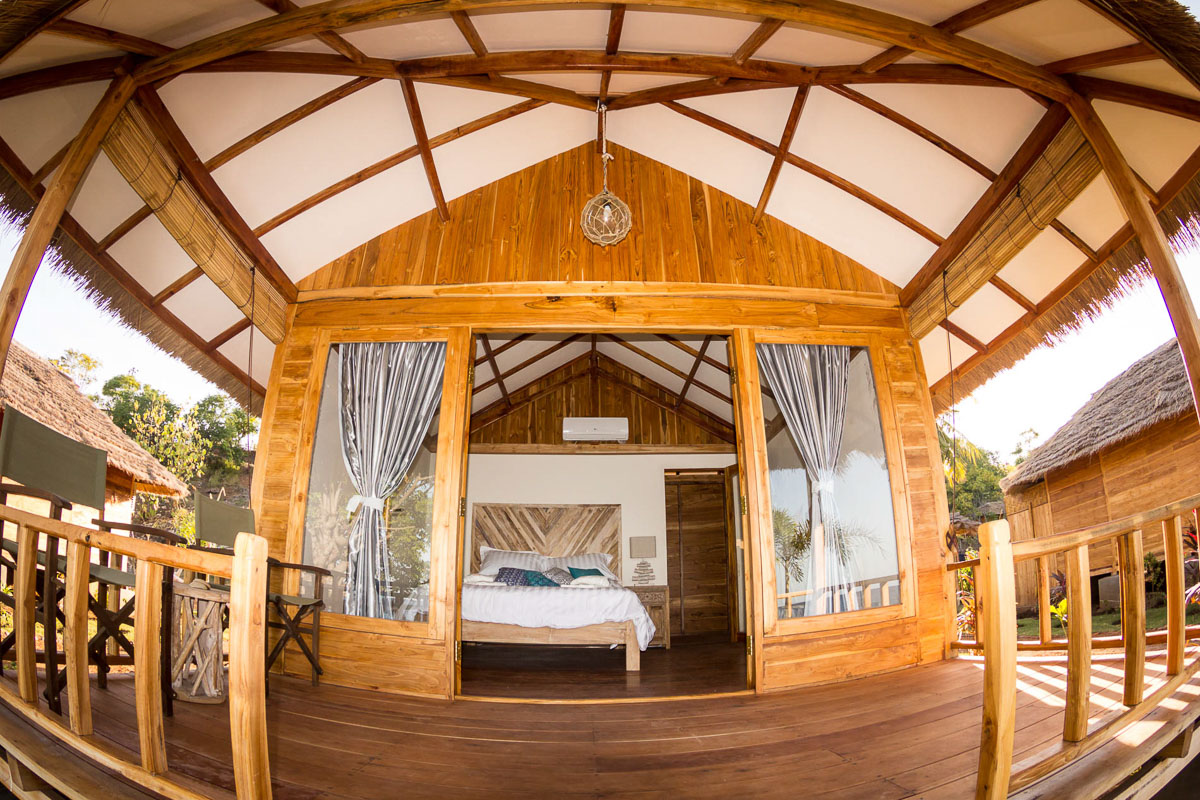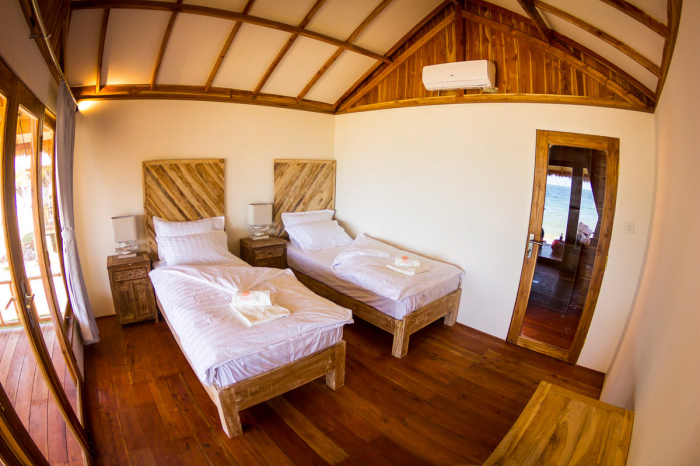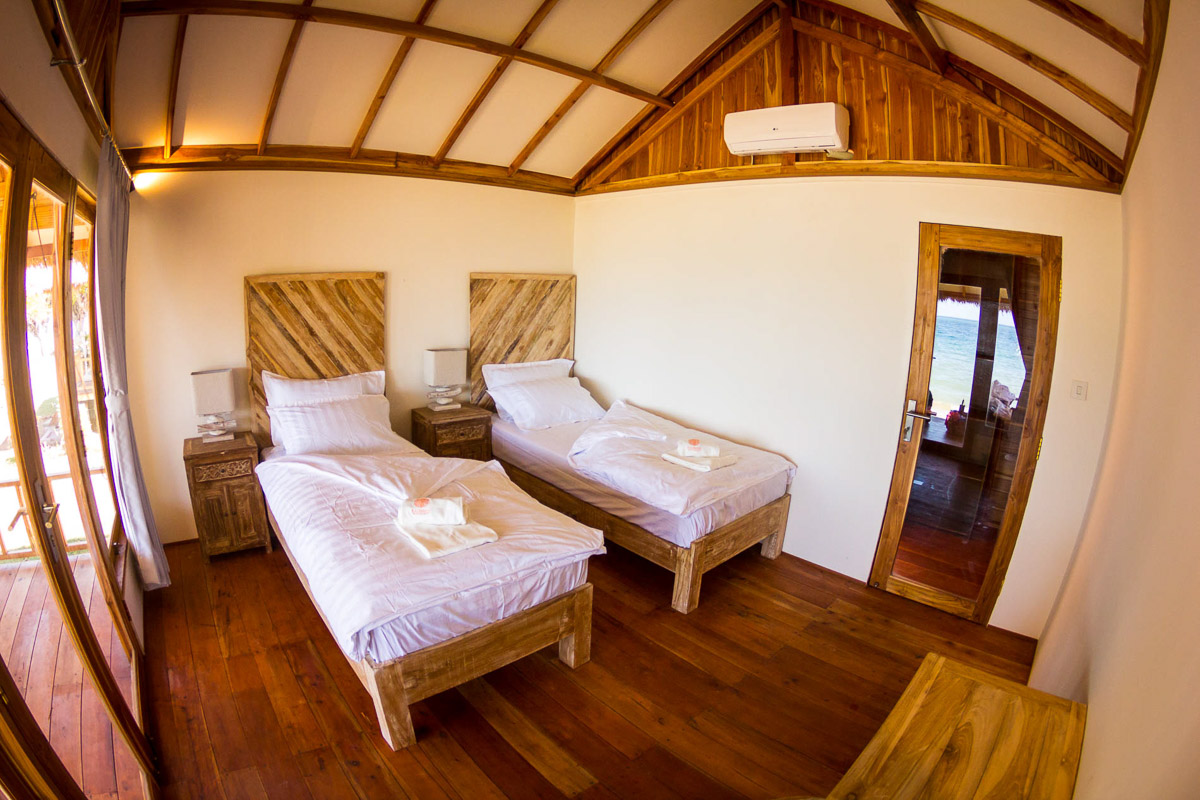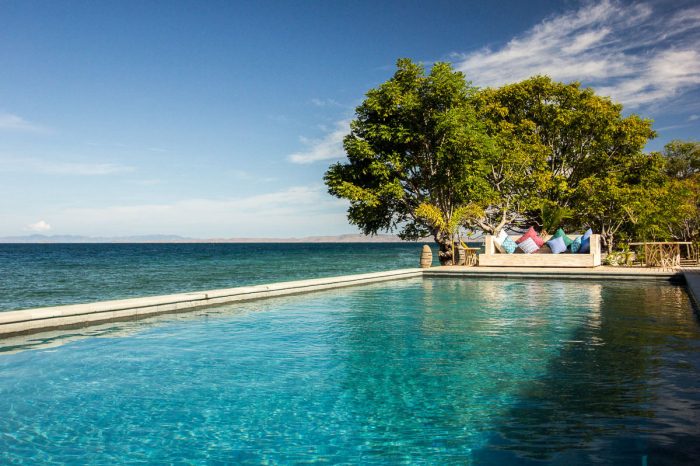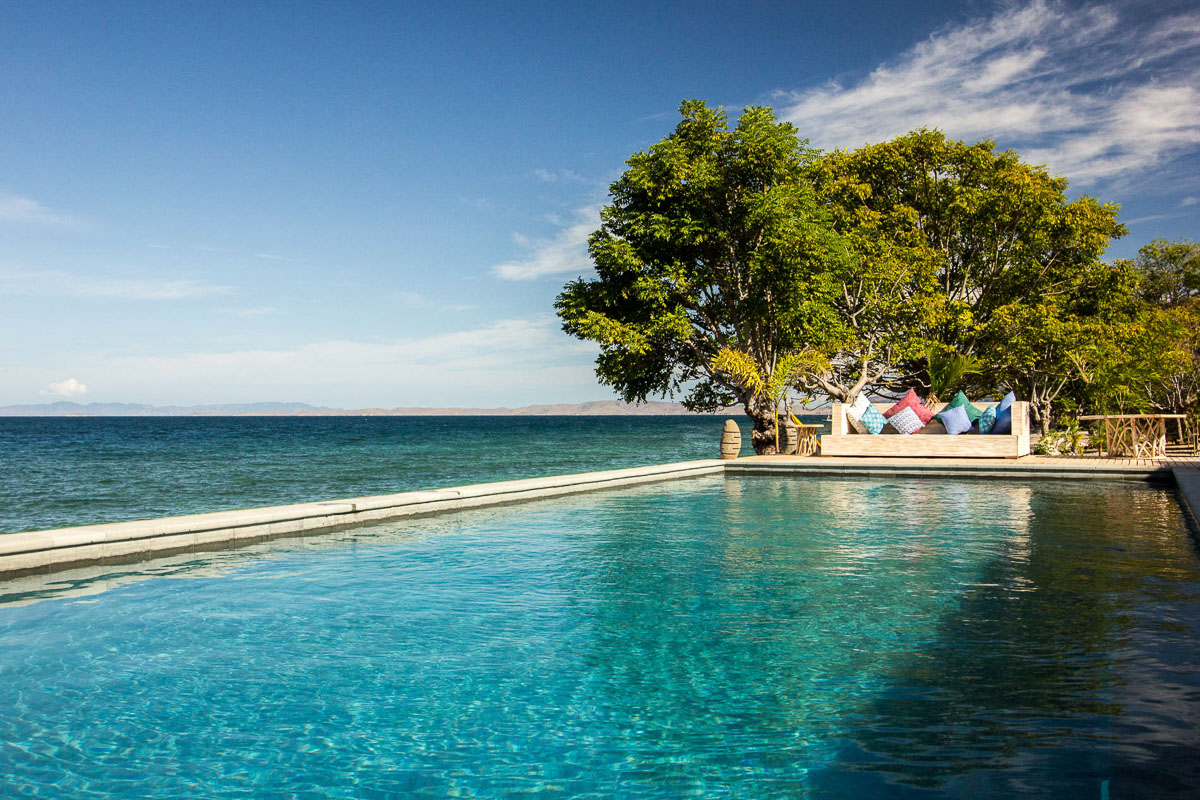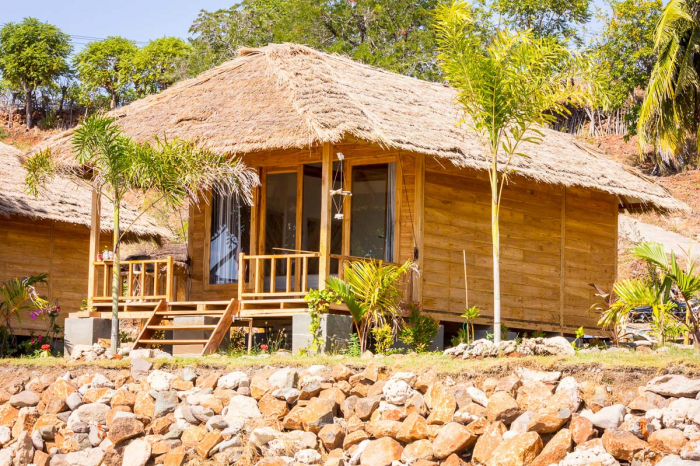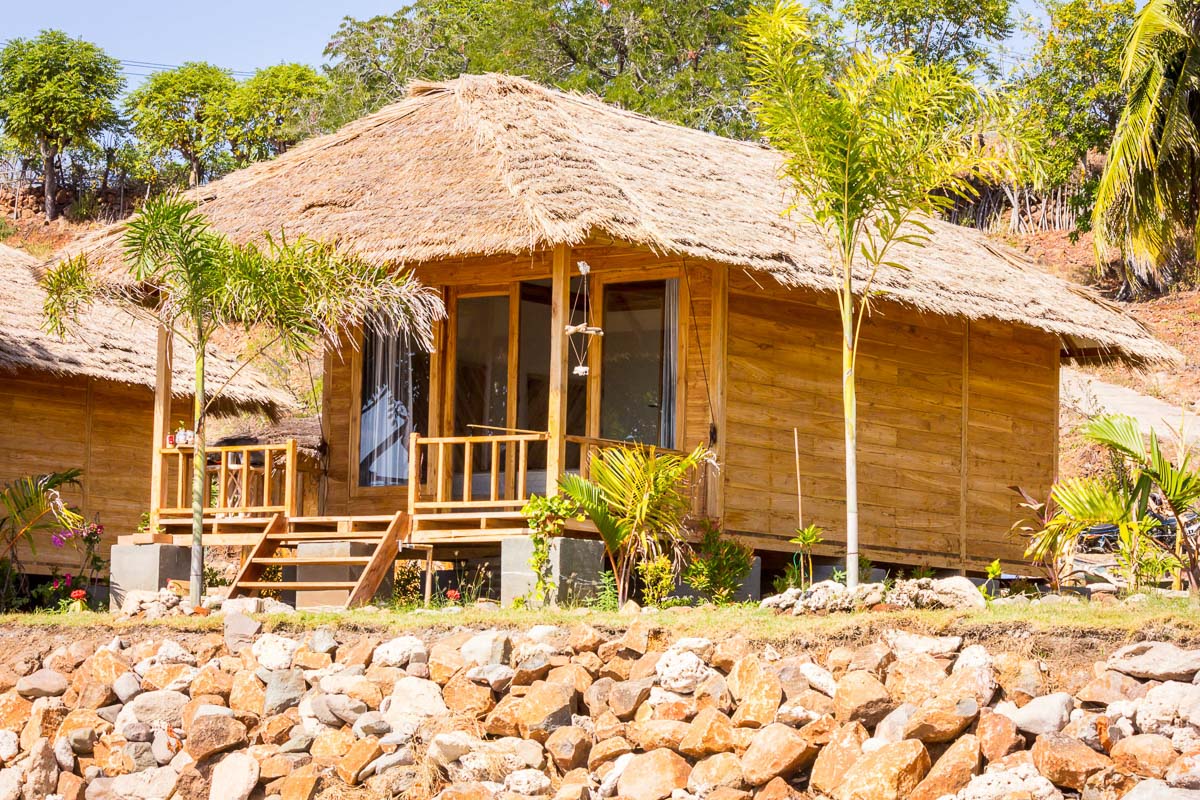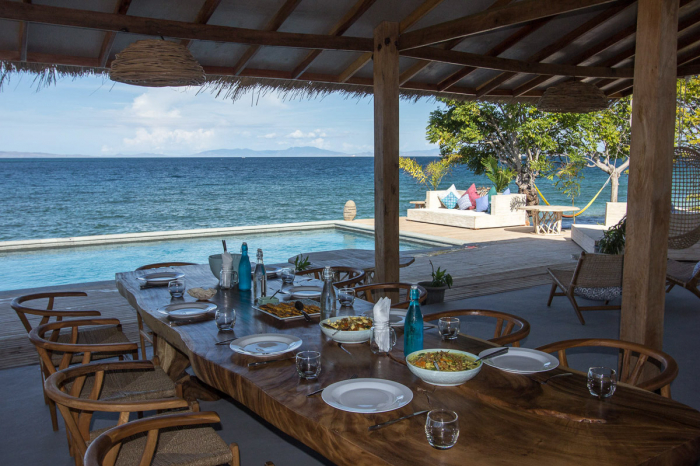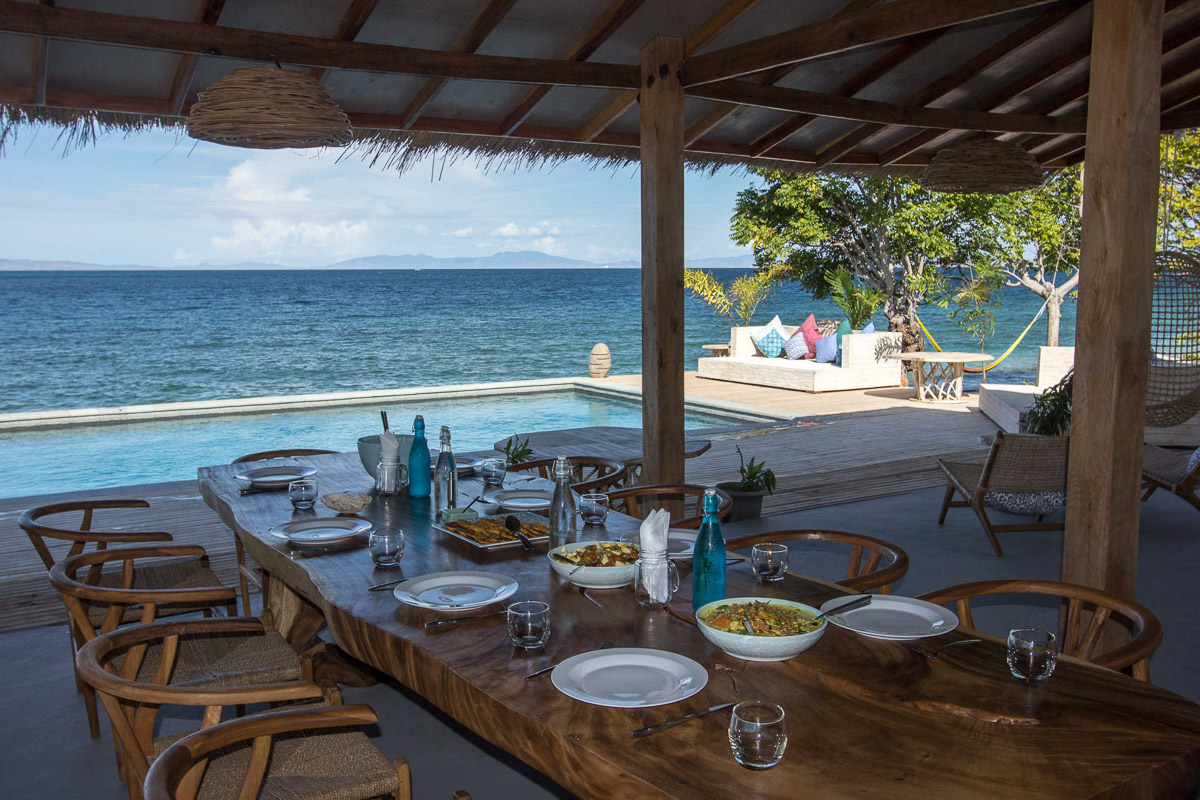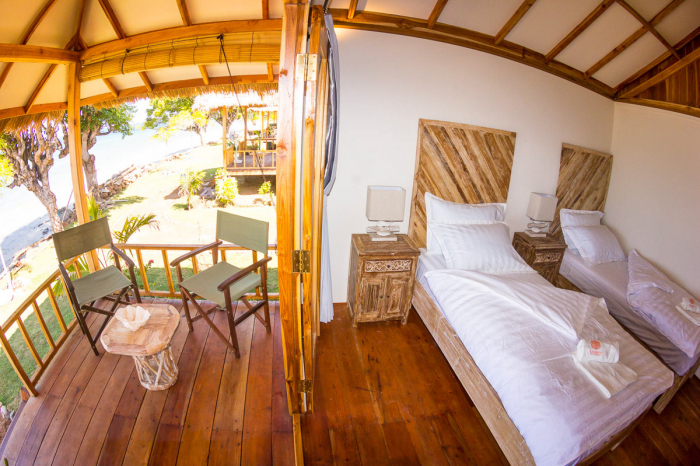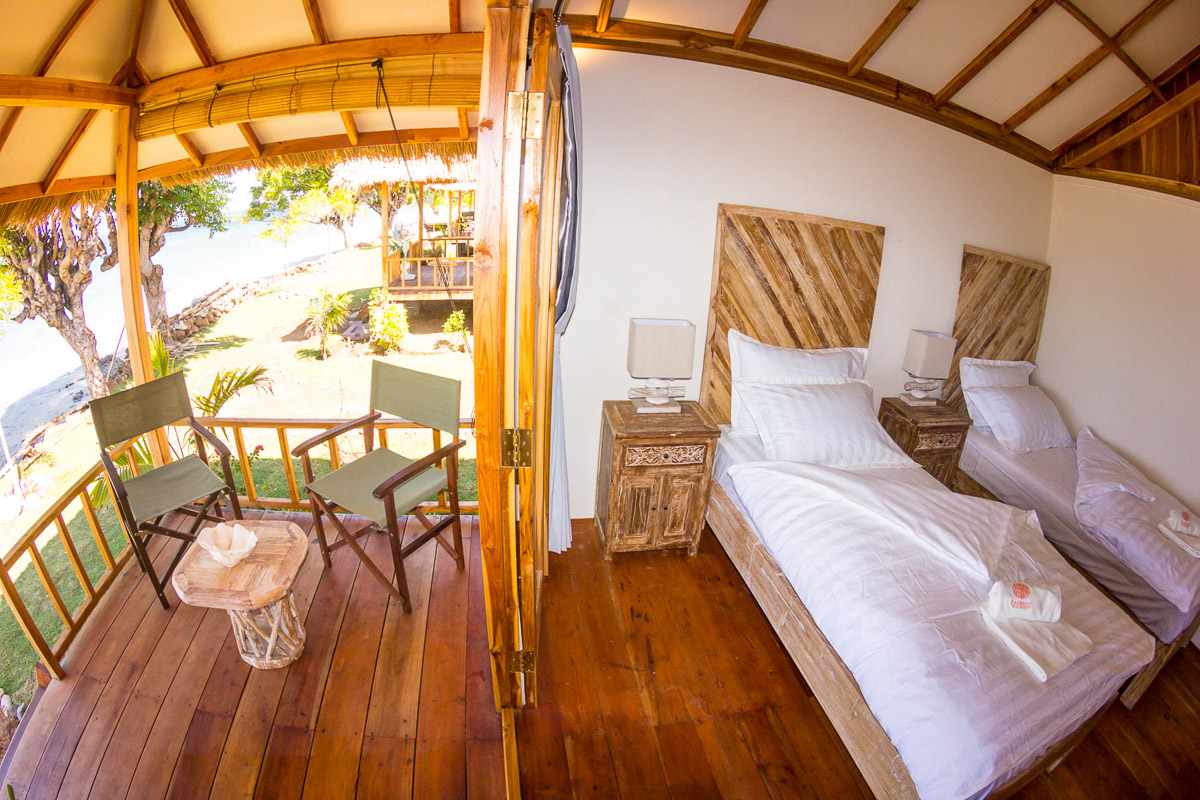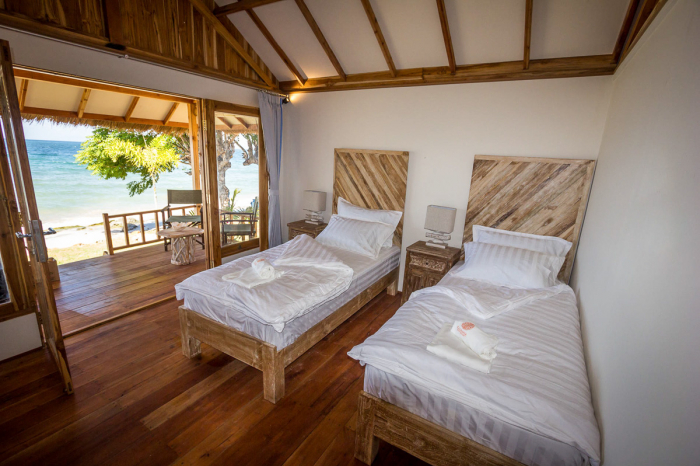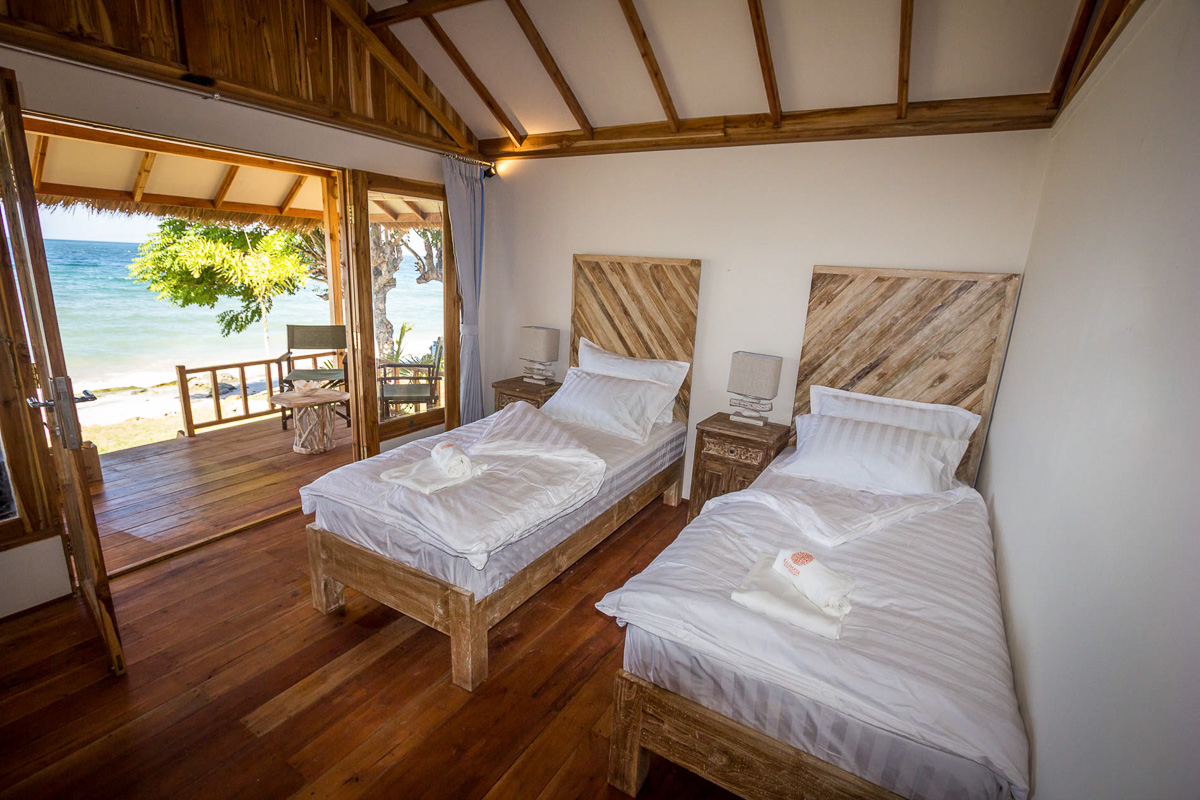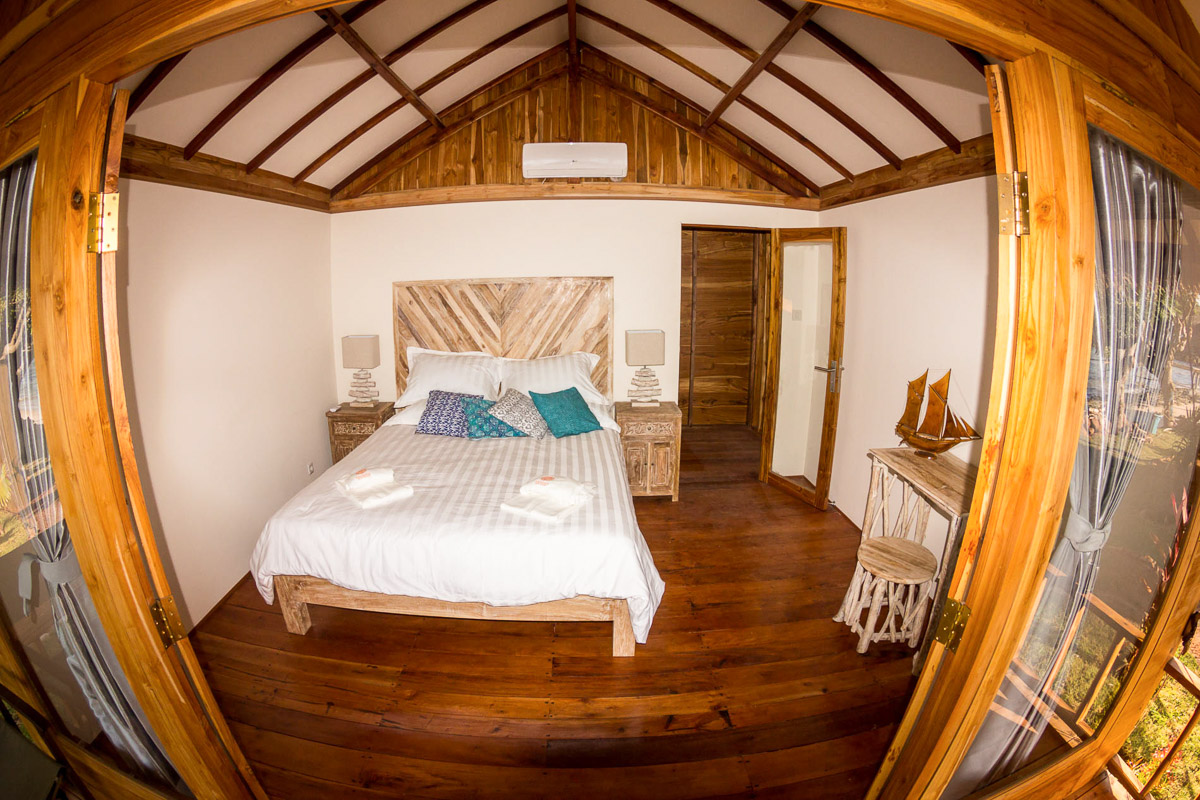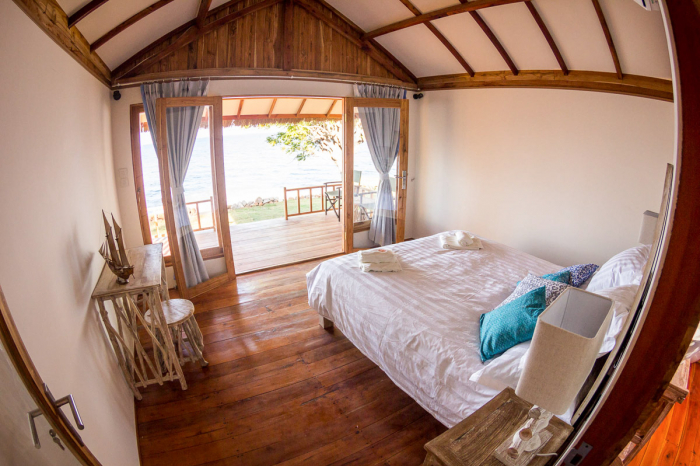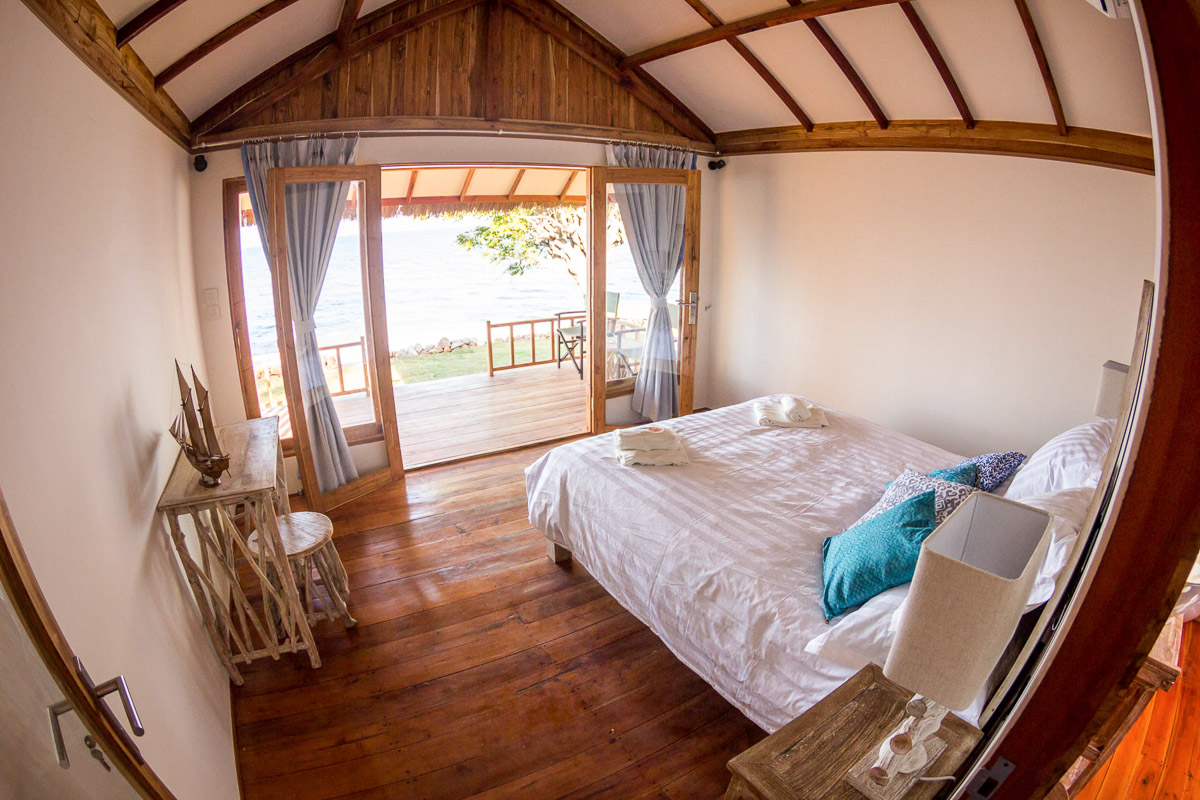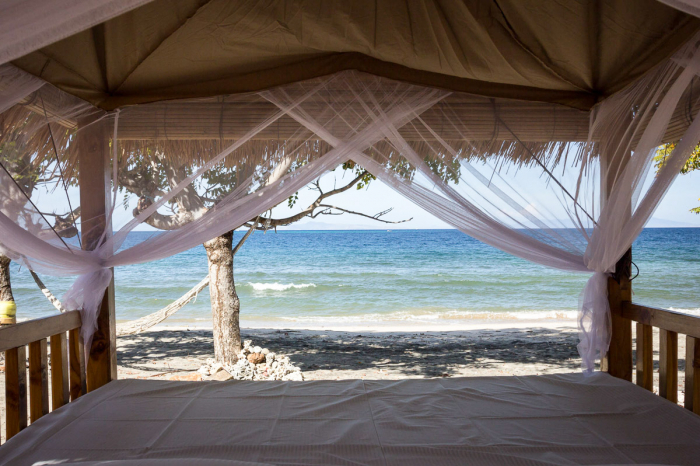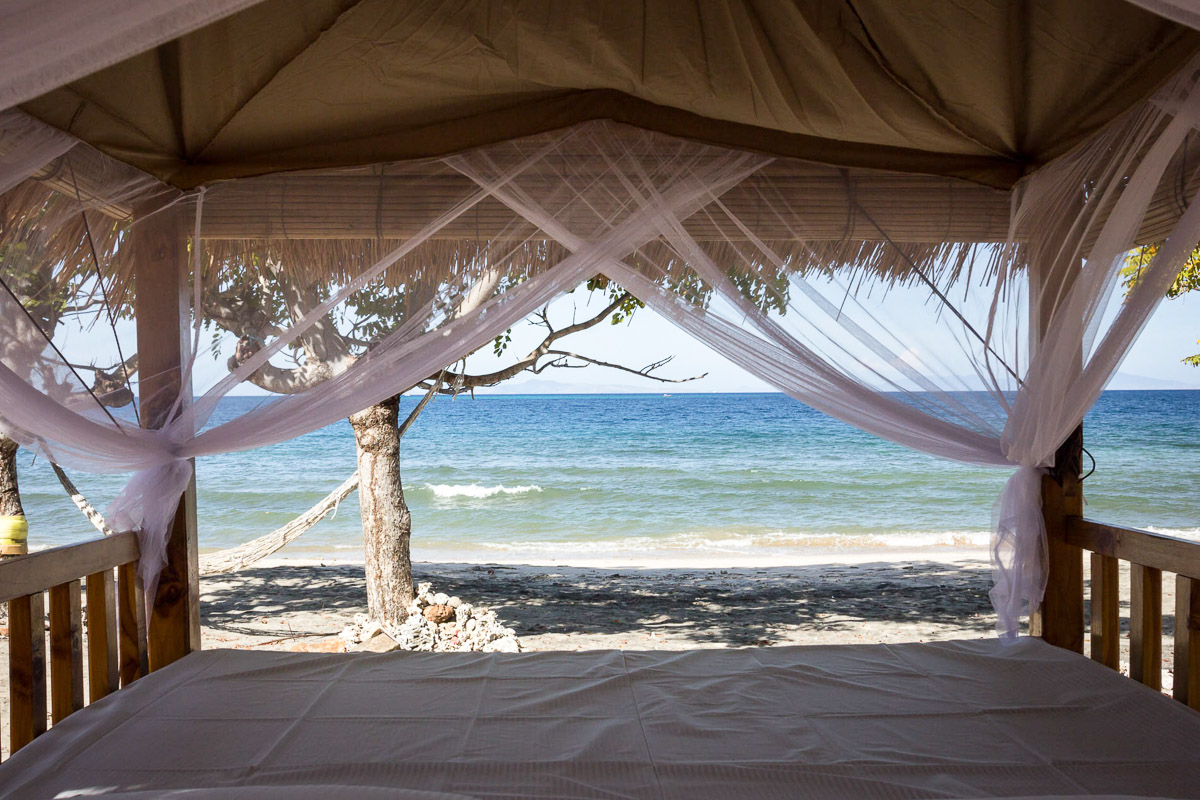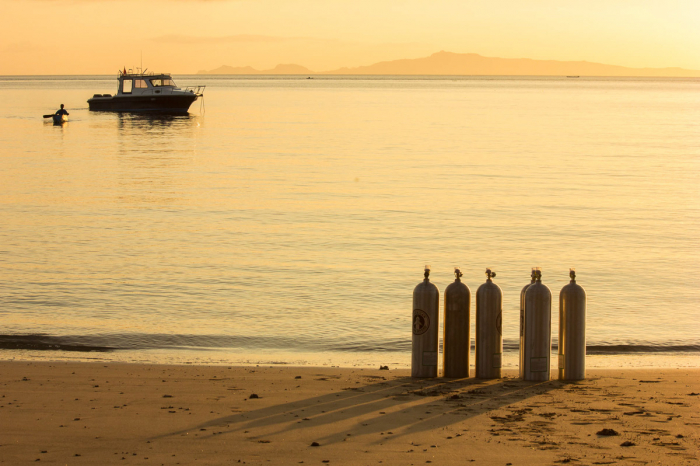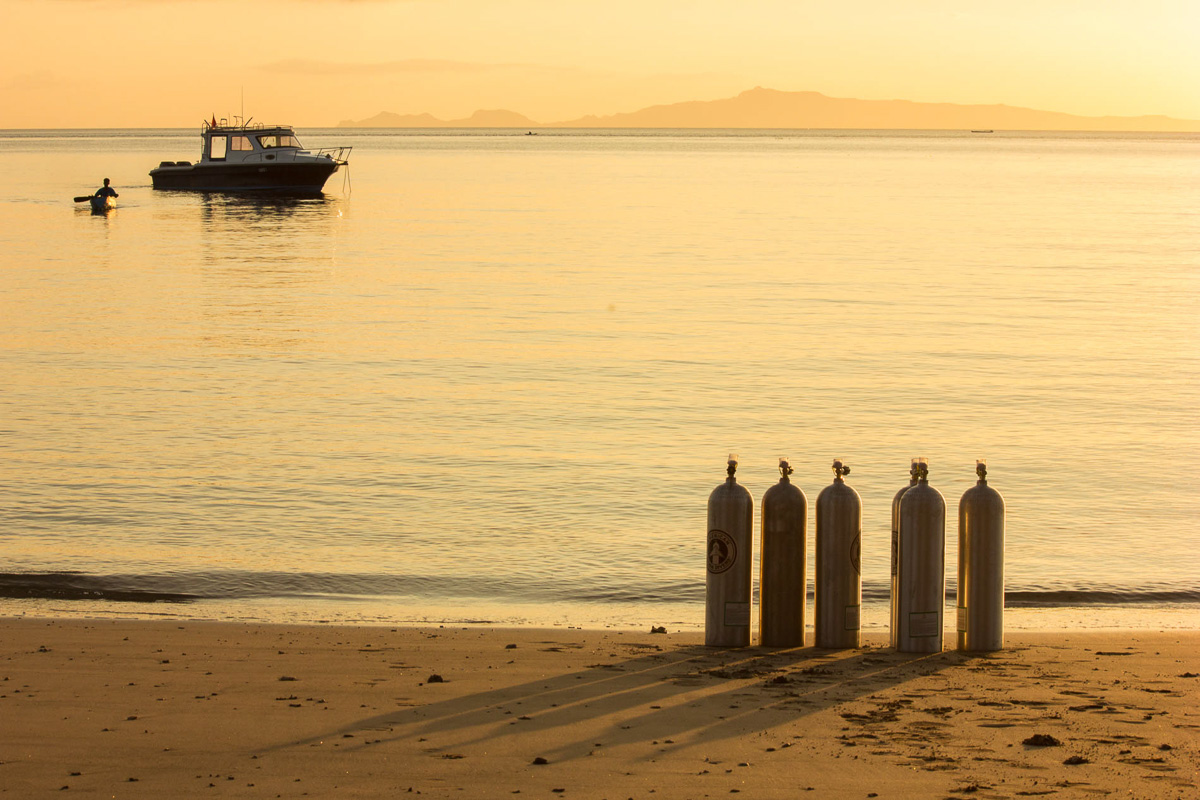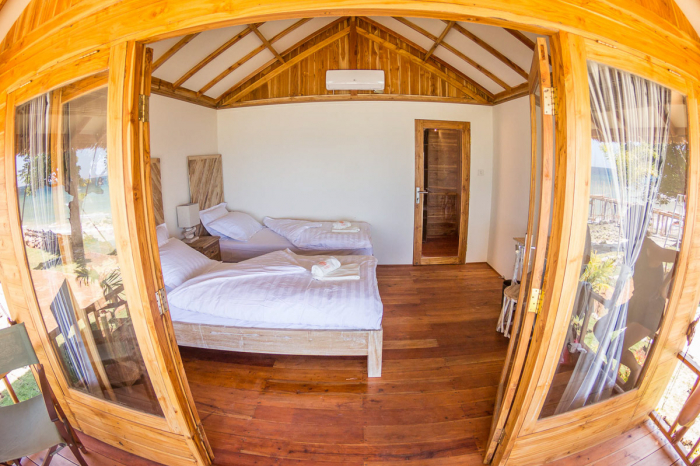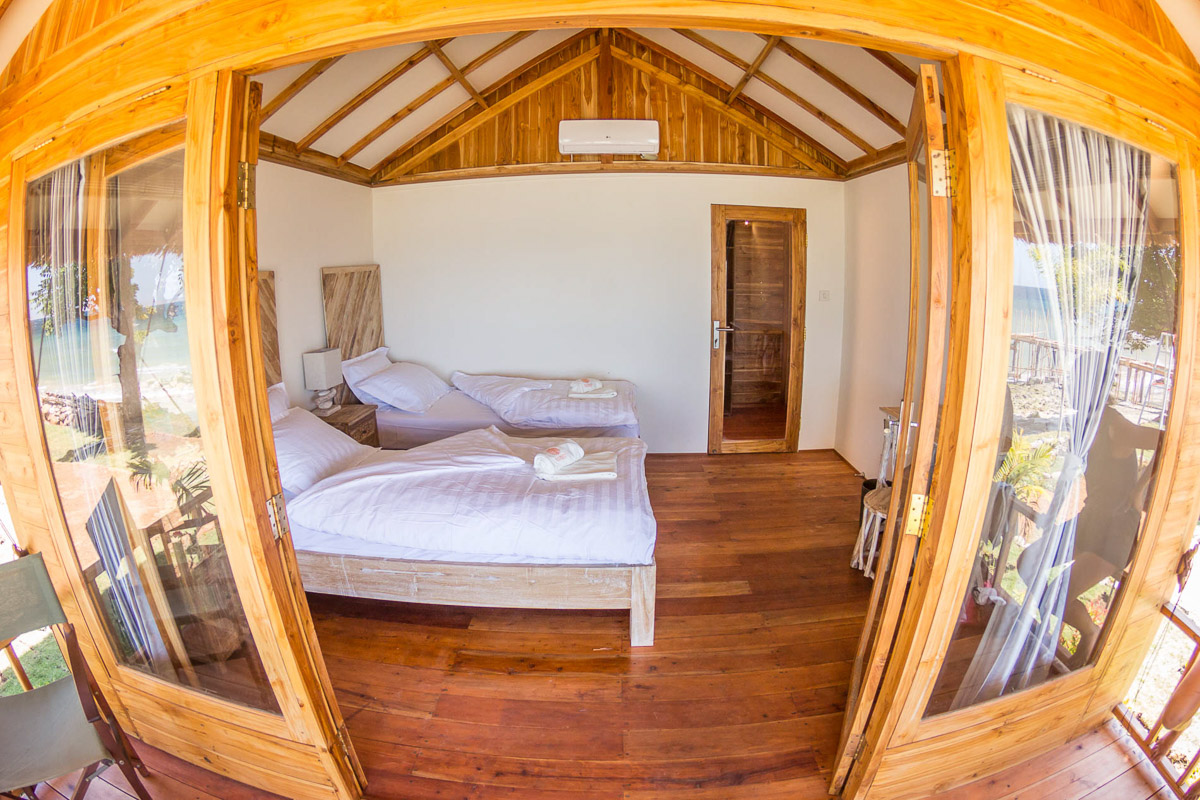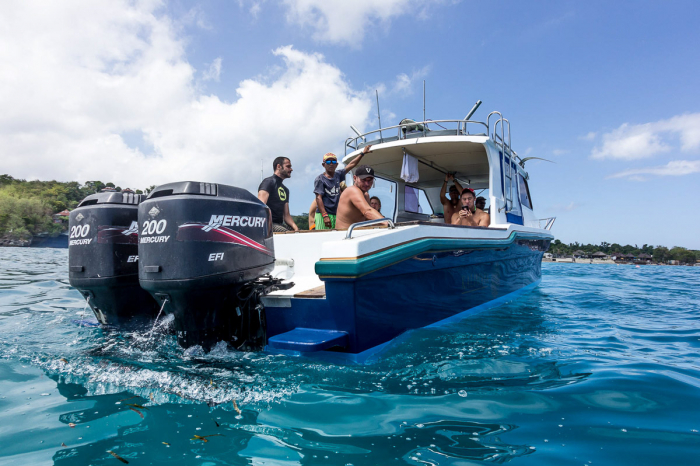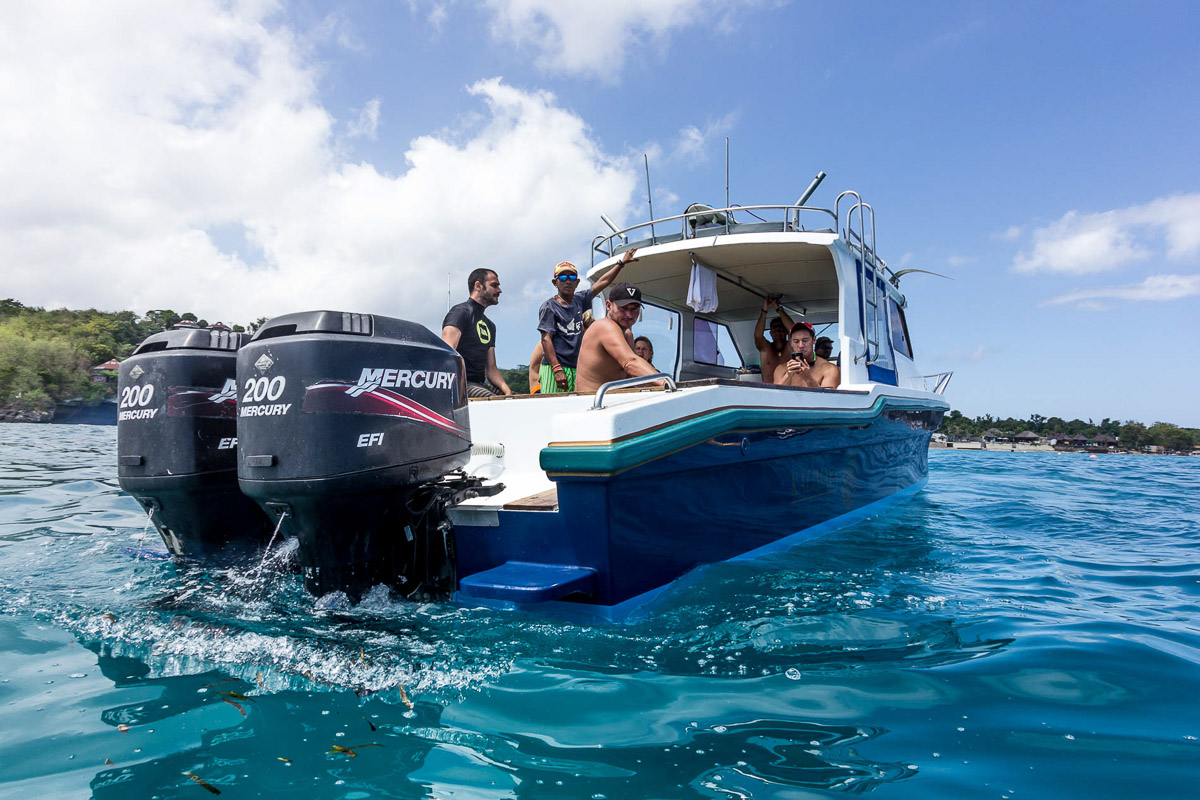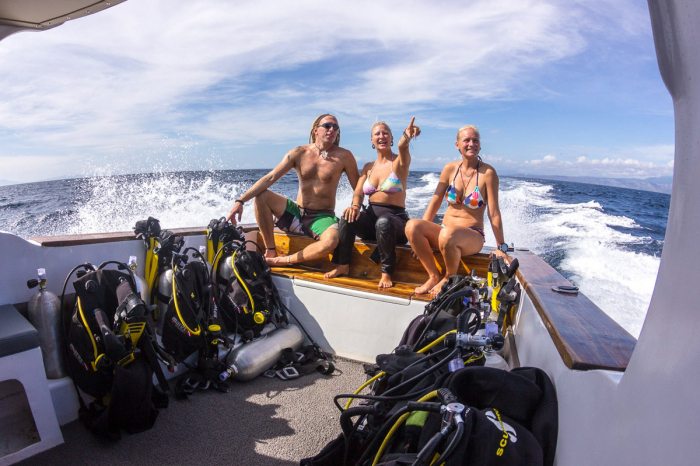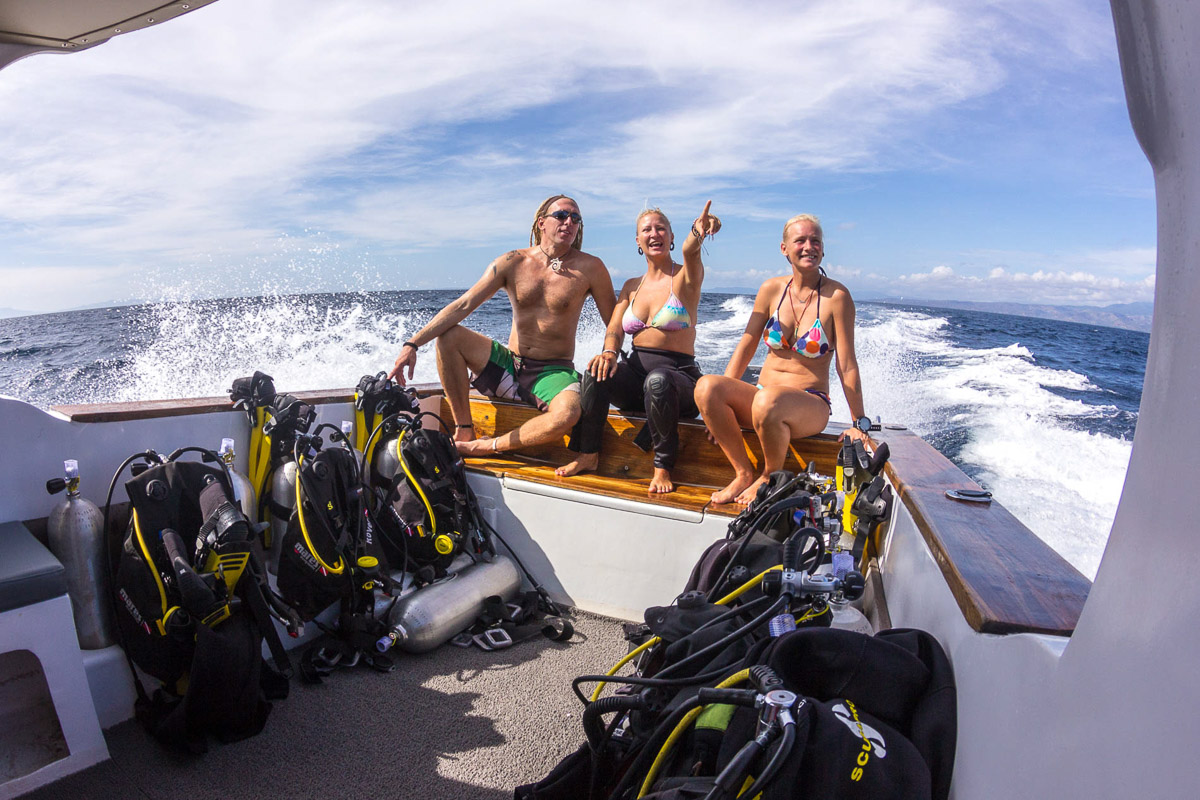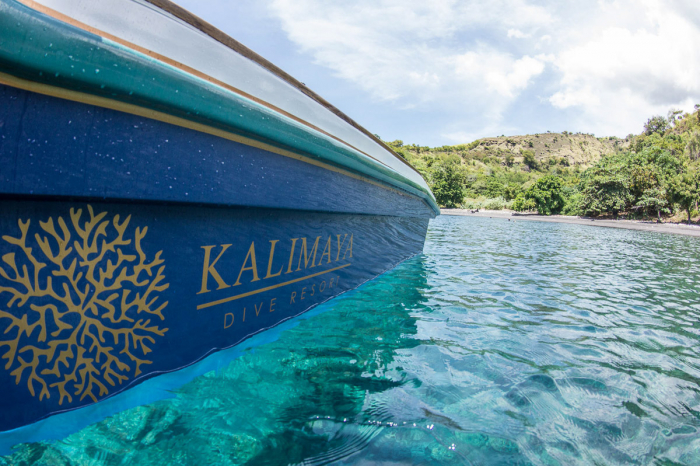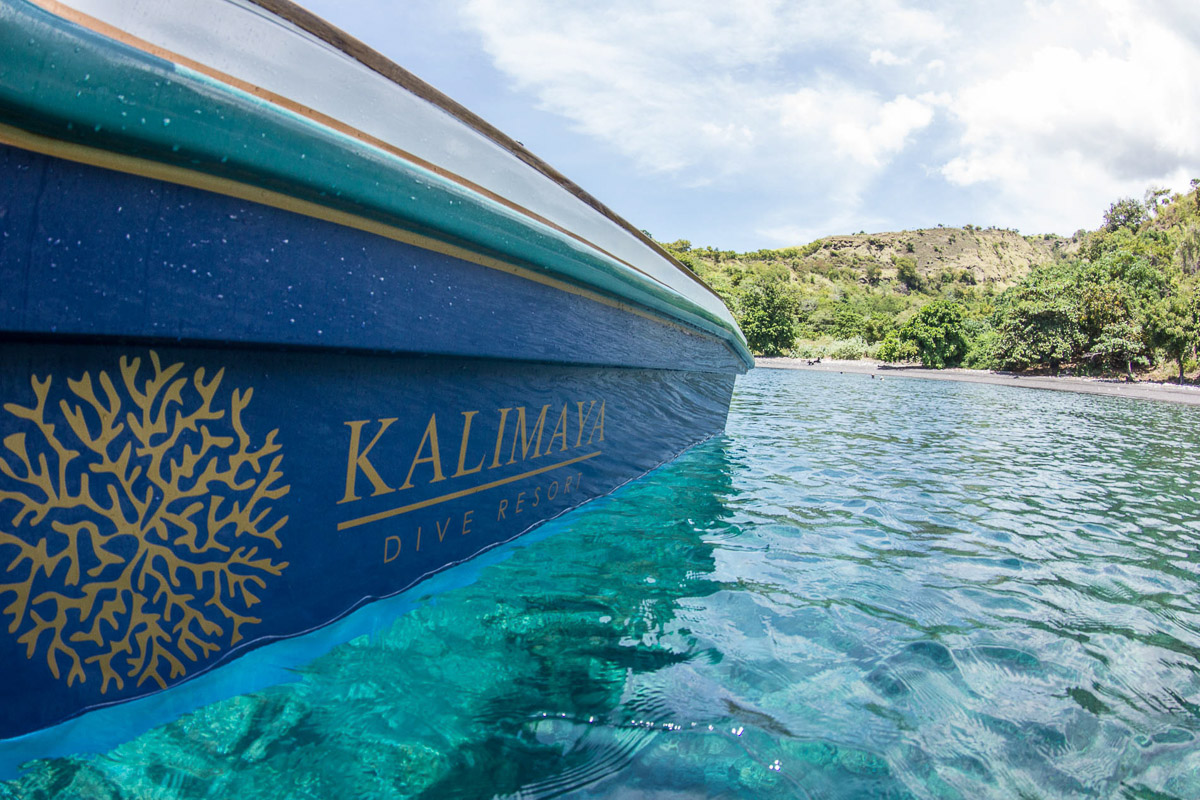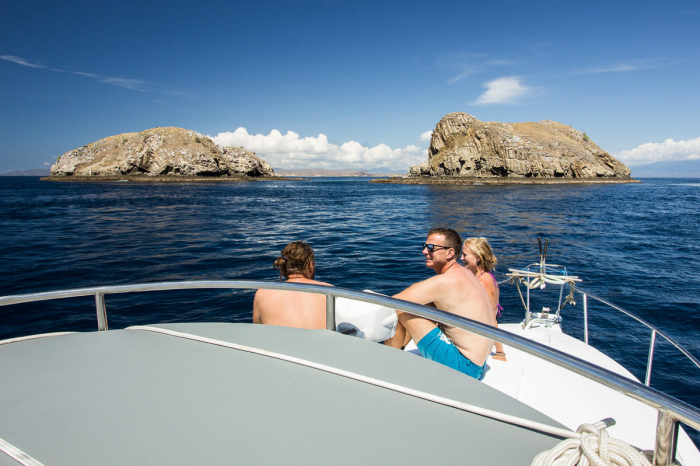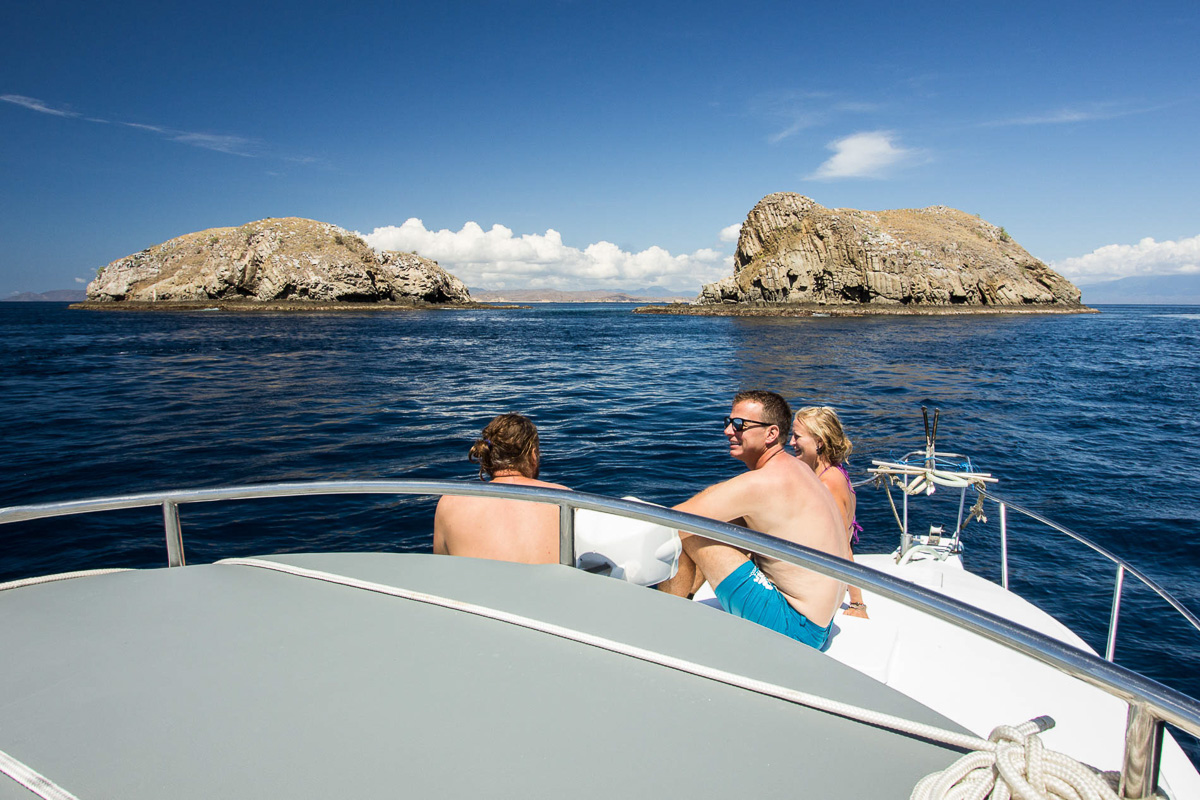 Overview
Dives in West Komodo, Gili Banta, Sangeang, and Sumbawa by boat, and unlimited shore access to the house reef
Chic boutique resort ambience with luxurious yet eco-conscious touches
Explore secret sites pioneered by the resort where you are guaranteed to be the only divers in the water
Stunning and remote setting perfect for a tranquil retreat into nature
Kalimaya Dive Resort is East Sumbawa's first dive resort and the only land-based operator currently providing access to the untouched dive sites around West Komodo, Gili Banta and Sangeang. Nestled away in a private bay on a beautiful stretch of beach, this tropical hideaway offers a totally tranquil atmosphere ideal for relaxing and unwinding - in a truly remote and pristine part of Indonesia. In addition to stylish design and modern luxury, this resort features world-class facilities for divers with a state-of-the-art camera room, custom speedboats, and an expert team of local guides and macro spotters.
---
---
Amenities
---
About
About Kalimaya Dive Resort
Kalimaya Dive Resort is located in East Sumbawa, perched on a scenic beach overlooking Komodo Island and Gili Banta. The planning and development of this resort were guided by diving professionals who wanted to deliver the ultimate getaway in an uncharted, frontier area, free from other divers and businesses and offering both privacy and a unique, boutique-resort experience. Kalimaya Dive Resort is the result. This is the perfect place to unplug, get in touch with nature, and dive and snorkel your days away in some of the planet's most biodiverse waters - all with impeccable personalised service and stylish yet natural surroundings. 

Despite lying so close to Komodo and its tourism, East Sumbawa has been mostly overlooked, and much of the dive sites along the coast have been pioneered by the resort's dive centre staff. The area remains peaceful and underdeveloped, and during your stay at Kalimaya, you're unlikely to see any other divers unless visiting more popular sites on Sangeang or Gili Banta. The resort lies between two small villages - Poja Nae and Poja To'i - and until Kalimaya arrived, many of the neighbours had never seen a tourist before - a testament to just how far off the beaten track the resort really is. During the height of the rainy season from mid-January to the start of March, Kalimaya closes its doors for renovations and improvements.
Explore the resort
All of Kalimaya's buildings and rooms were constructed from locally-sourced teak and mahogany and built by local teams using traditional techniques - blending seamlessly into the natural surroundings whilst still providing extremely comfortable accommodation. The resort hosts a maximum of 20 guests, offering an intimate and adventurous atmosphere with lush details. Spend your days in the generous saltwater lap pool with sea views, on the sprawling private beach equipped with sun loungers, or exploring the stunning house reef just metres from the shore. 
When you aren't out exploring, relax in comfort at the Kalimaya restaurant and lounge, boasting a beautiful open-air design, relaxing poolside location, and delicious offerings throughout the day. All meals are served family-style and feature a variety of dishes influenced by Indonesian, Asian, and International cuisines. Whenever possible, Kalimaya sources food from the neighbouring villages - ensuring the freshest ingredients are used and strengthening ties with the local community. The water supply at the resort is naturally filtered and is perfectly safe to drink straight from the tap. However, Kalimaya also supplies additional filtered water for bottle refills and ice.
Diving from Kalimaya Dive Resort
The resort's dive centre is the perfect base from which to explore the area, equipped with modern camera and private equipment facilities, as well as comfortable custom speedboats. Two dive trips are offered each morning, allowing guests to choose between boats visiting sites in West Komodo and at Gili Banta, Sangeang and other locations in East Sumbawa. Despite its proximity to major tourist destinations such as the Gili Islands and Komodo, the area has been little explored and remains incredibly peaceful. Back on land, adventurous buddy teams are free to explore the house reef anytime they want during the afternoon and evening. 

Kalimaya prides itself on a top-reviewed dive team, composed of eagle-eyed local spotters, as well as patient and friendly PADI professionals. Guests here can expect well-maintained rental gear, comfortable classrooms, and incredible underwater experiences with all kinds of Indonesian marine life. From manta rays and sharks to nudibranchs and frogfish, this place has it all! And, many of the region's most majestic creatures can be seen diving from the jetty and floating platform or with a short dinghy ride to one of the local sites. The dive centre also has snorkelling equipment and stand-up paddleboards for use during surface intervals.
---
Top tips
Bring all the essentials from home and plenty of cash - you won't find shopping or banks in this remote region.
Dive the bubbling slopes of the active Sangean Volcano for unique macro finds. 
Book Kalimaya Dive Resort's 15-day dive and stay package for the ultimate Komodo diving experience!
Internet and cell signals are unreliable in this far-flung destination, so plan to spend your time here "unplugged."
Conservation
Despite its somewhat remote location, Kalimaya Dive Resort is committed to employing sustainable practices and reducing waste whenever possible, particularly of plastics. The resort runs beach clean-ups every day and encourages its guests to join. Visitors are briefed about sustainability and the environment on arrival and are asked to help remove any waste they might see underwater. The resort recycles water, composts food waste for use in its garden and is actively involved in a number of self-run initiatives to promote more sustainable fishing practices in the local community.
---
Diving
Diving in Komodo
Grey reef shark

Year round

Whitetip reef shark

Year round

Schooling reef fish

Year round

Unique crabs & shrimps

Year round

Pygmy seahorse

Year round

Plentiful reef life

Year round

Healthy corals

Year round
Diving in Komodo National Park is the stuff of dreams for many divers. With over 260 coral species, and more than 1,000 species of fish, this UNESCO World Heritage site is one of the richest marine environments on the planet! Cruise crystal-clear waters on a traditional Phinisi, dive thrilling drifts with large pelagics, and trek with the prehistoric Komodo dragons. It's safe to say, Komodo National Park is one of Indonesia's most extraordinary destinations and home to some truly exceptional experiences.