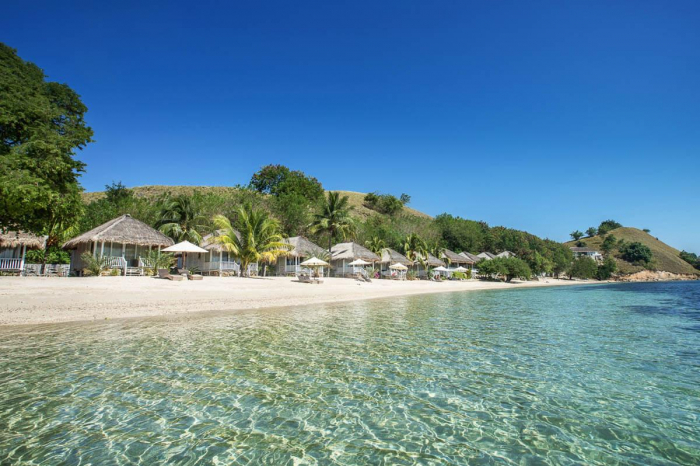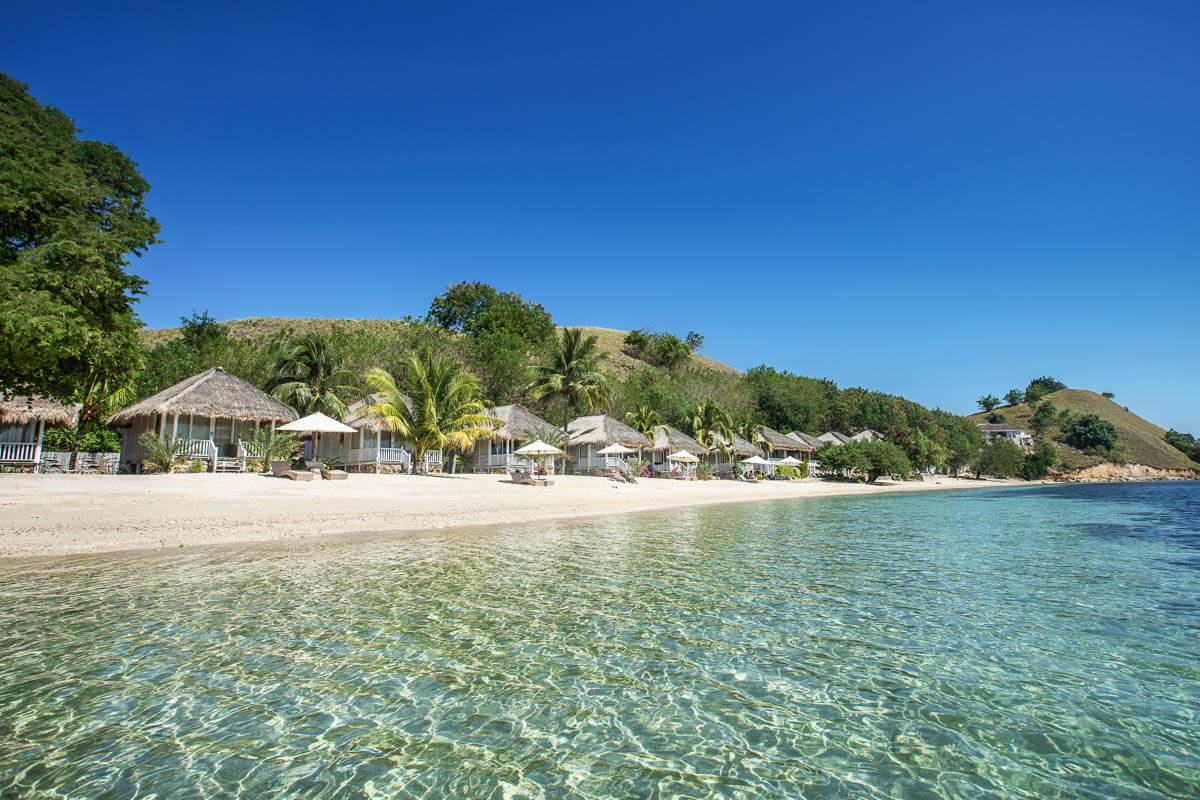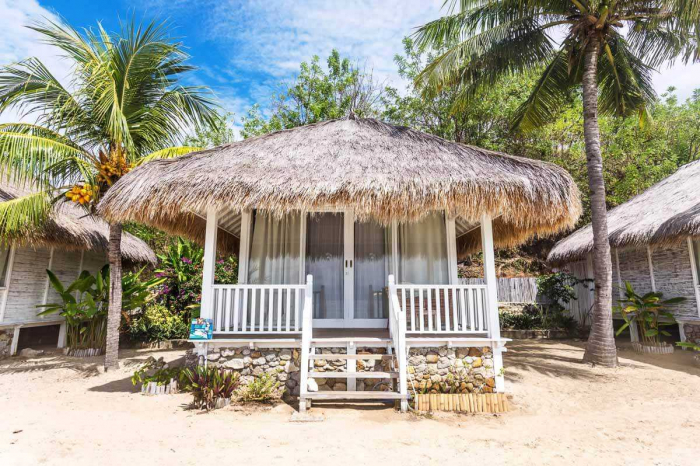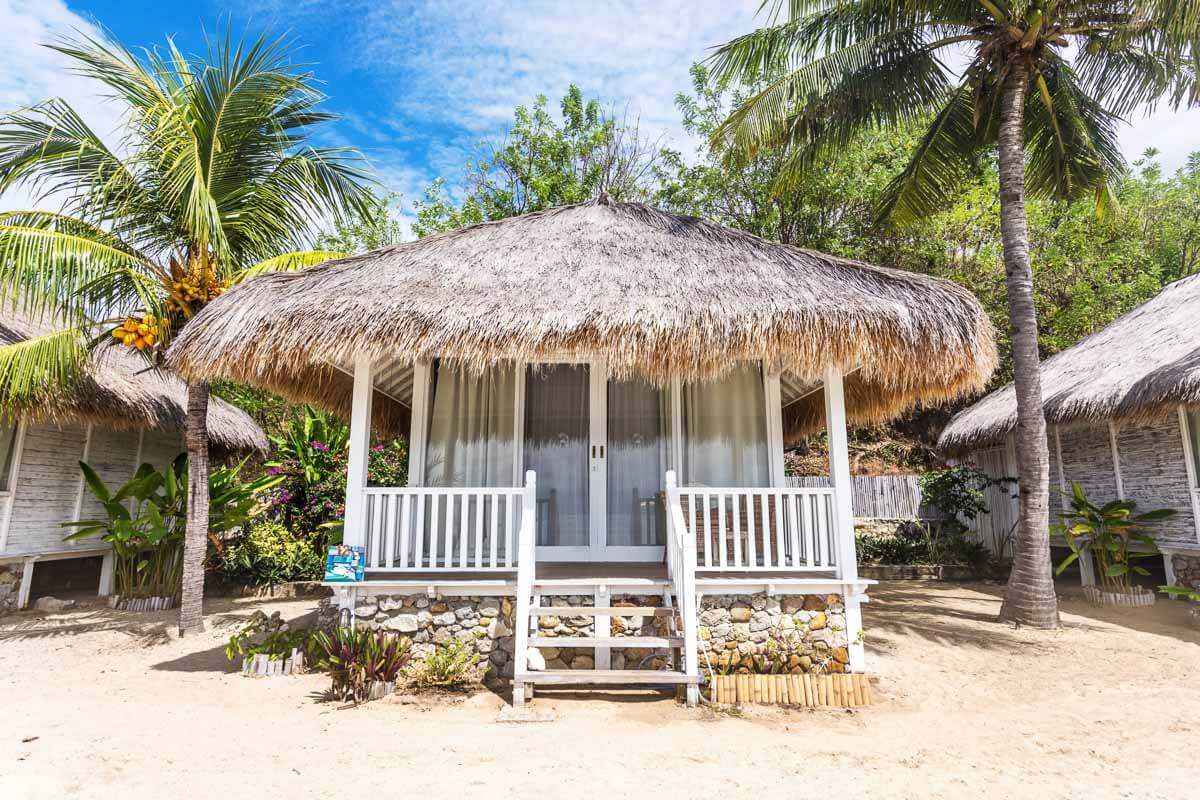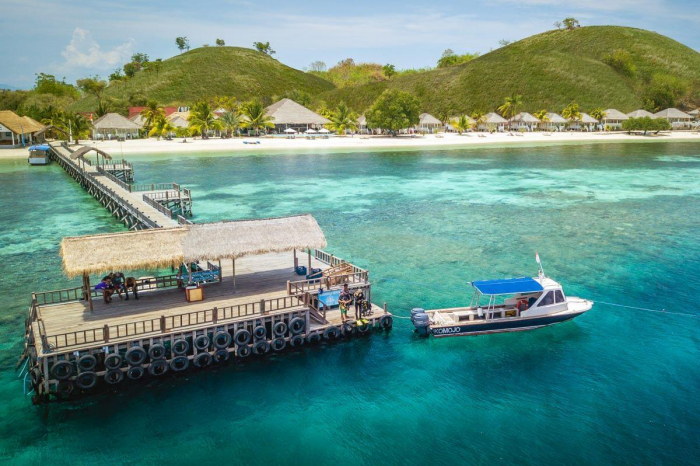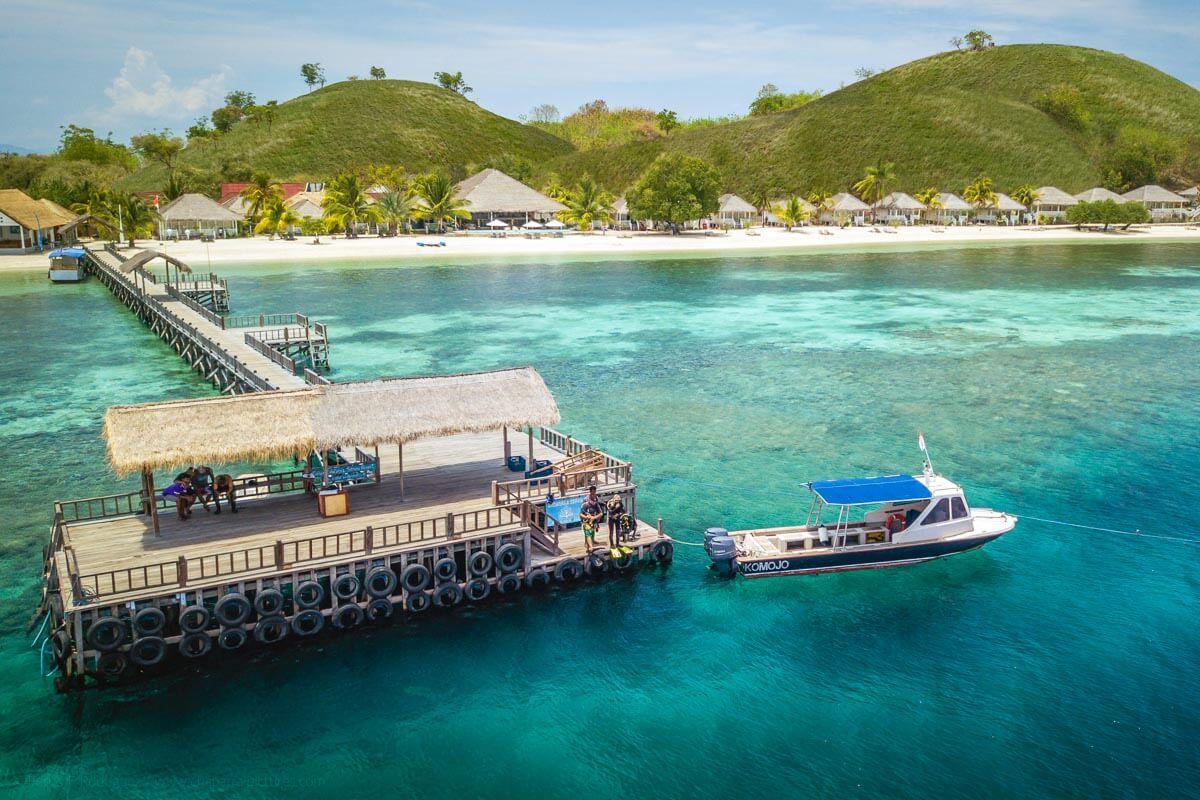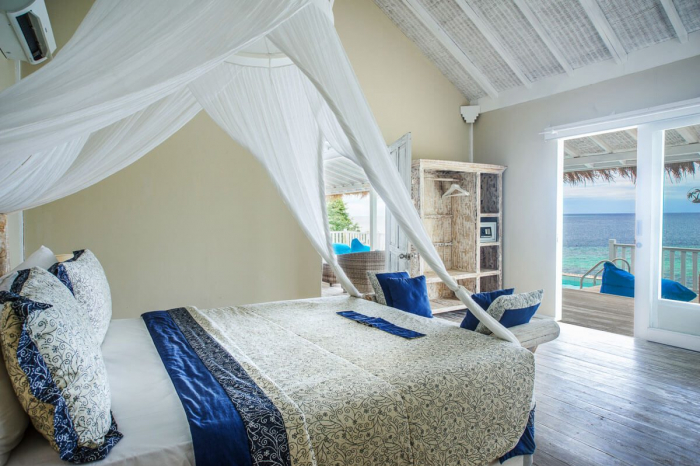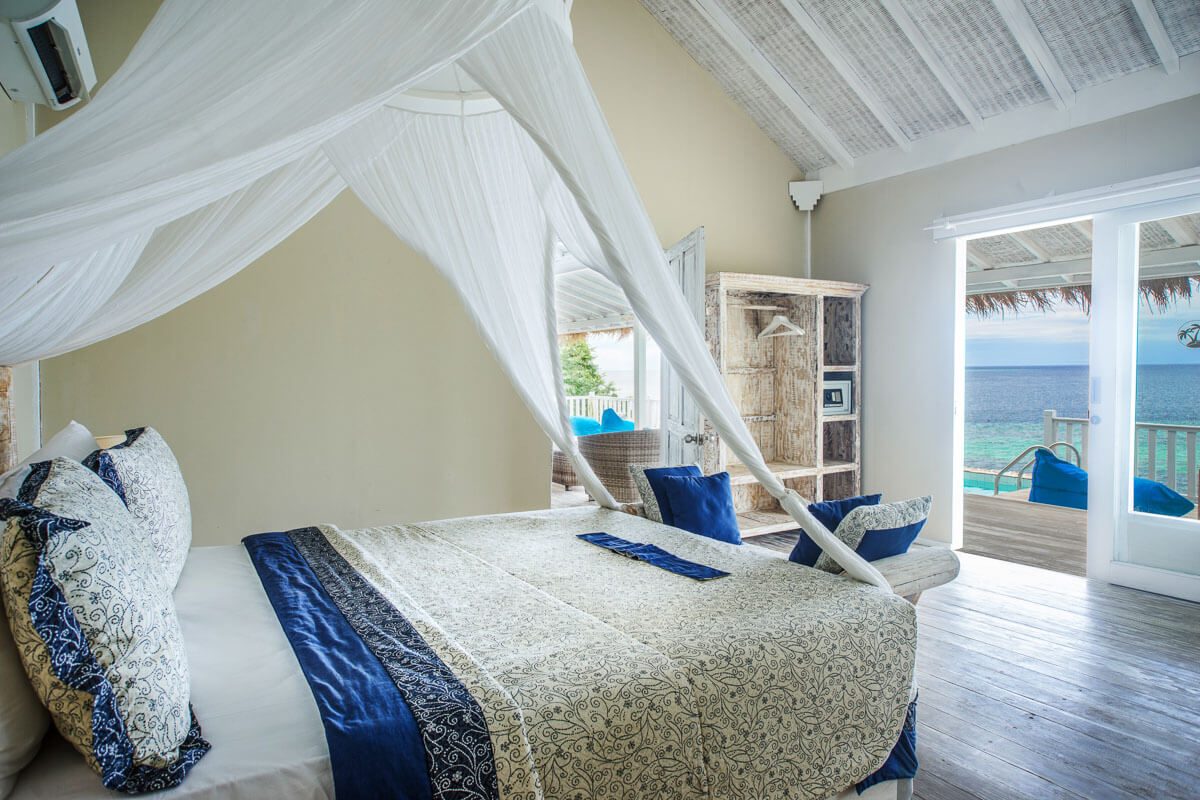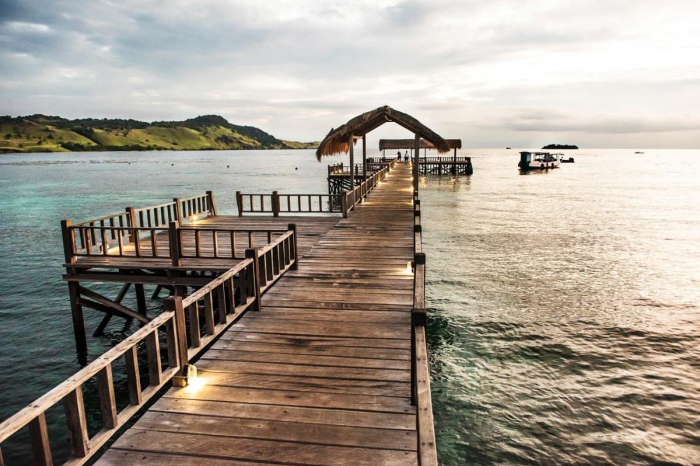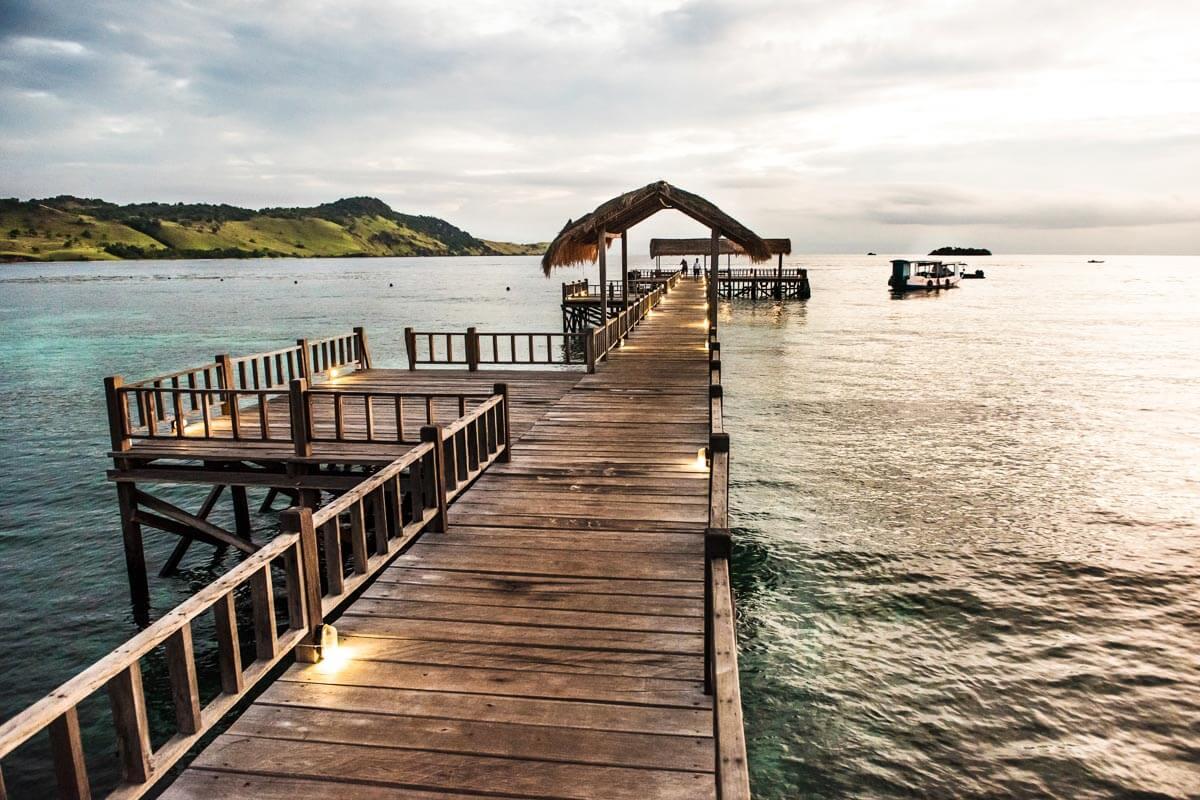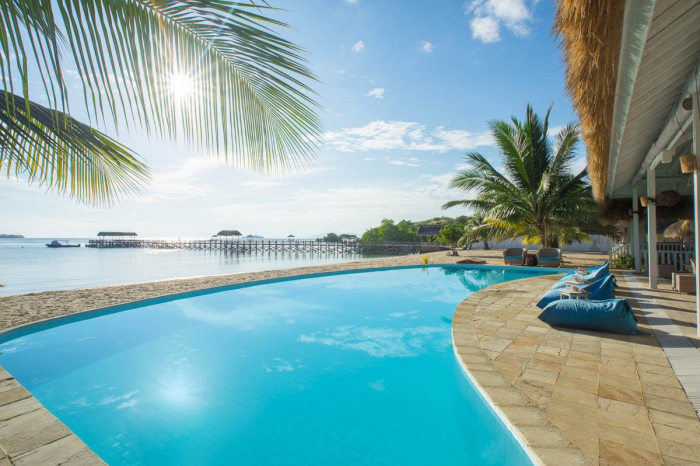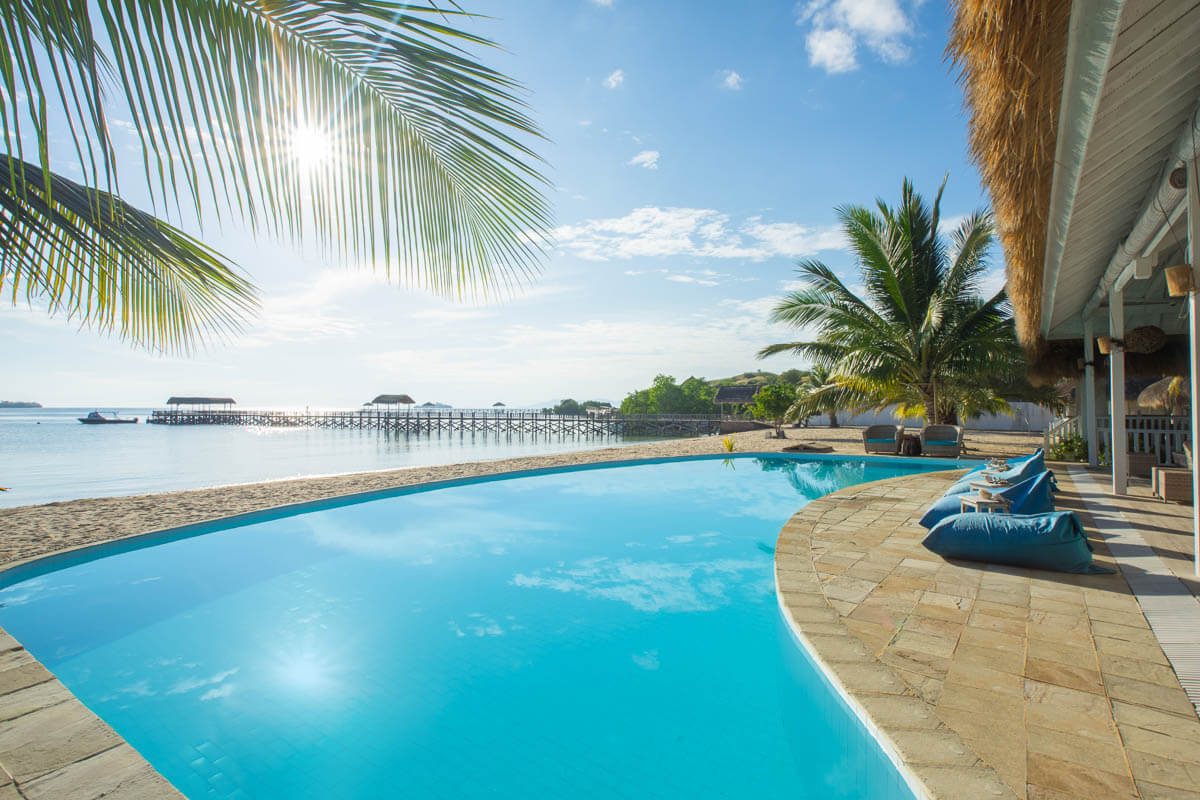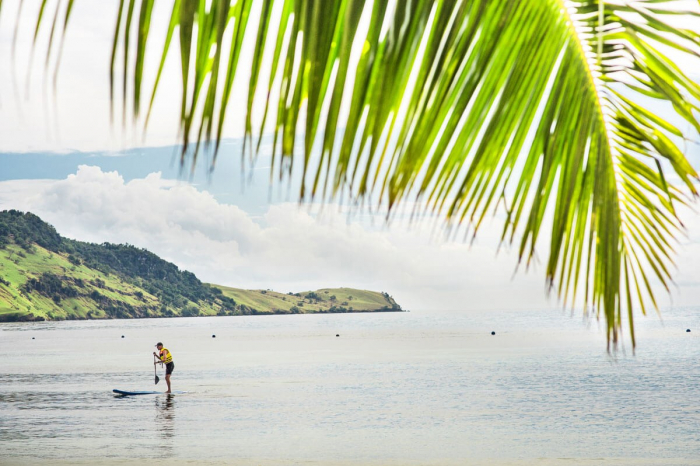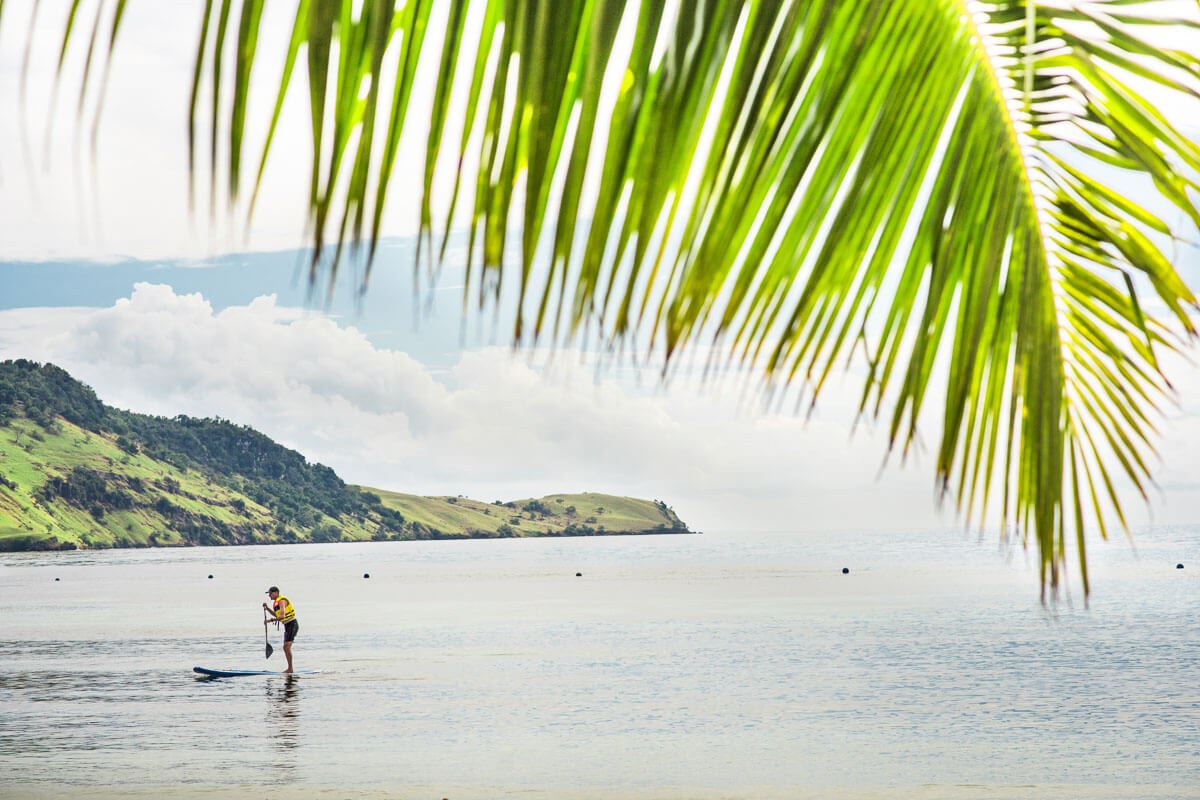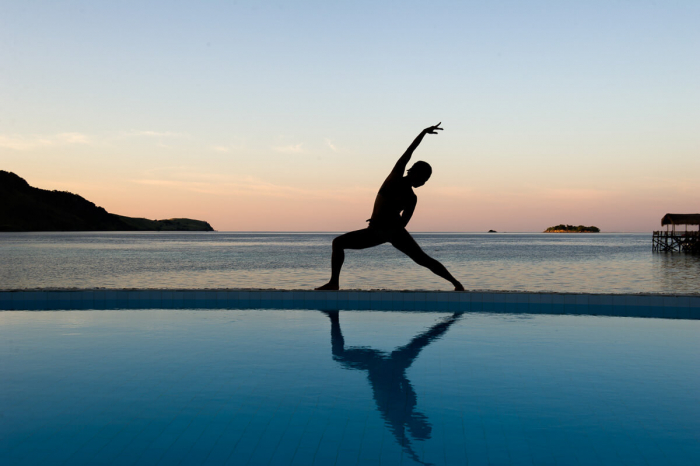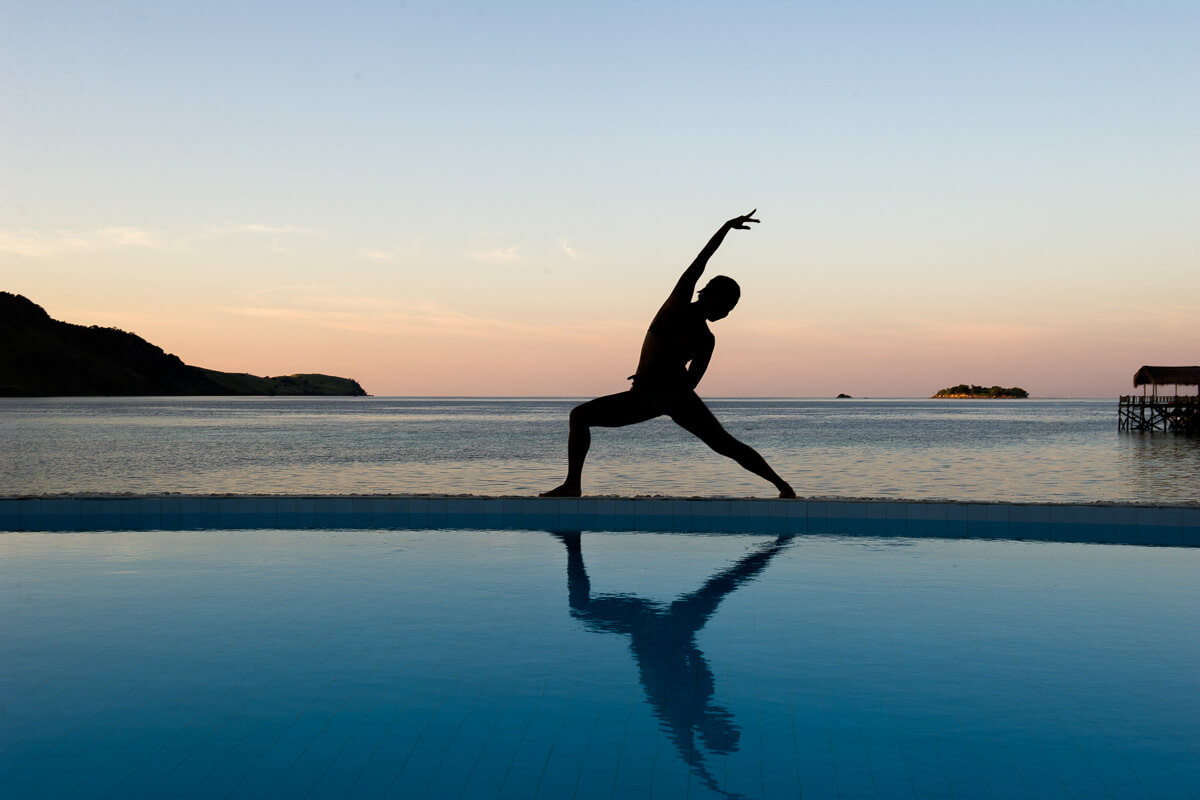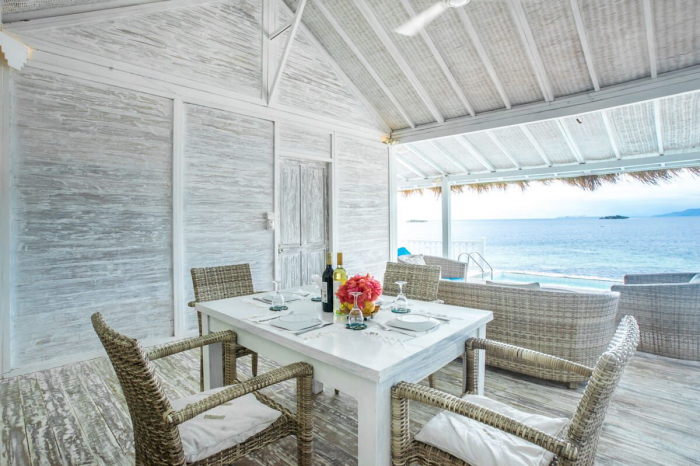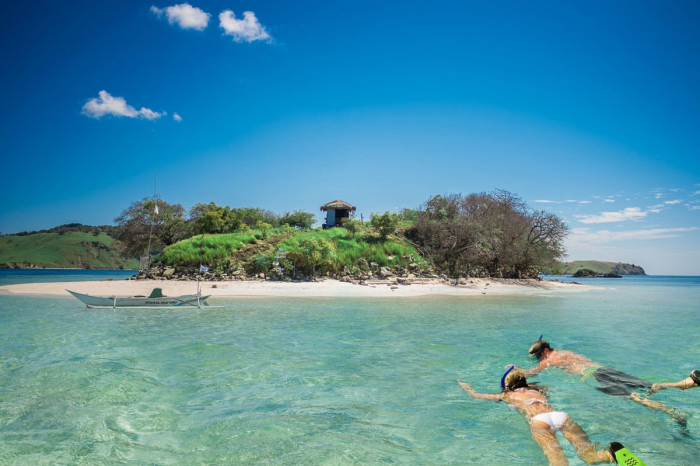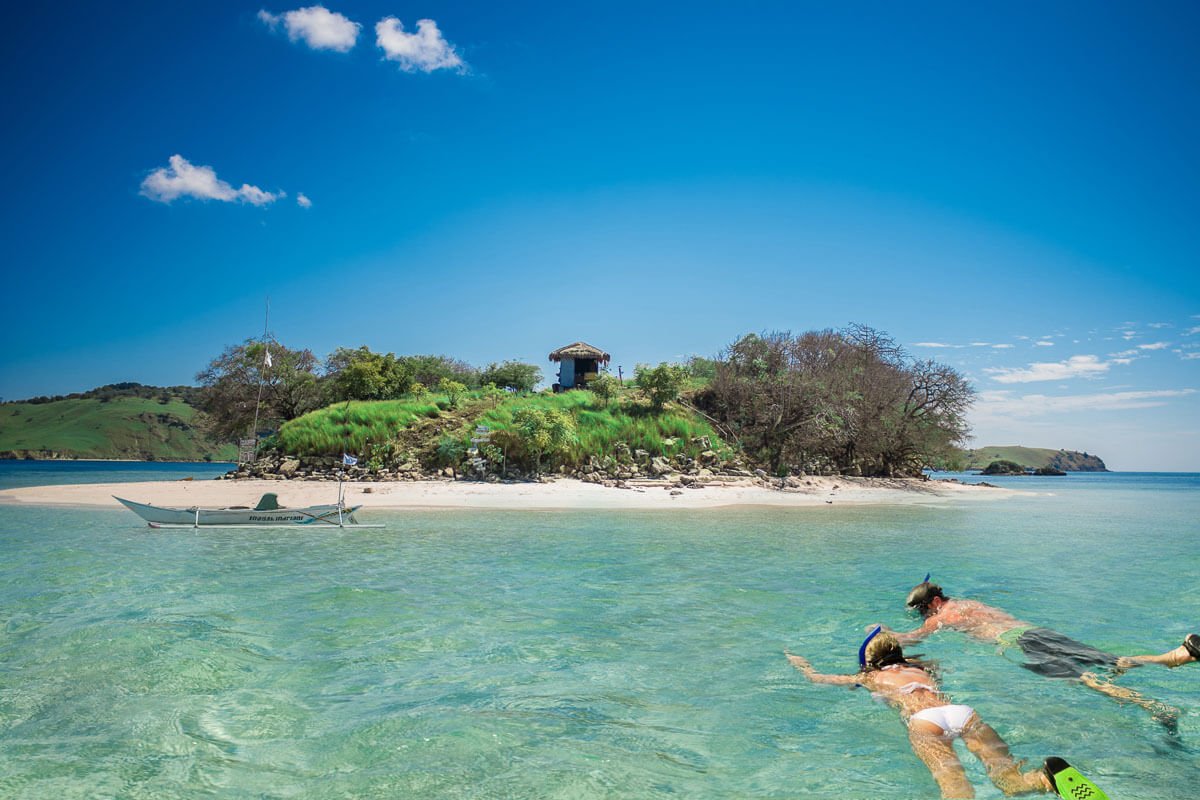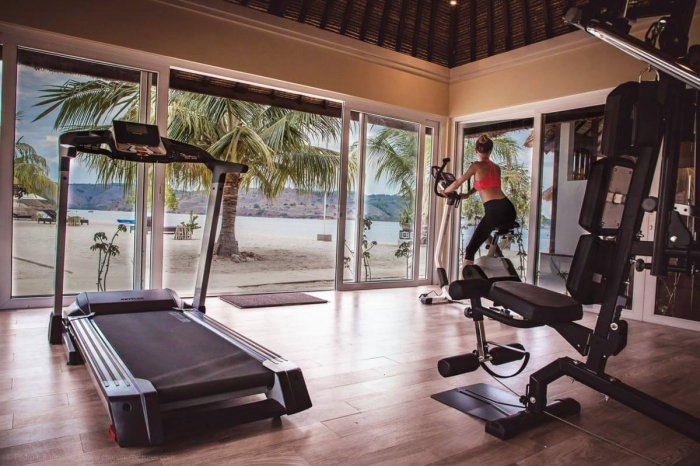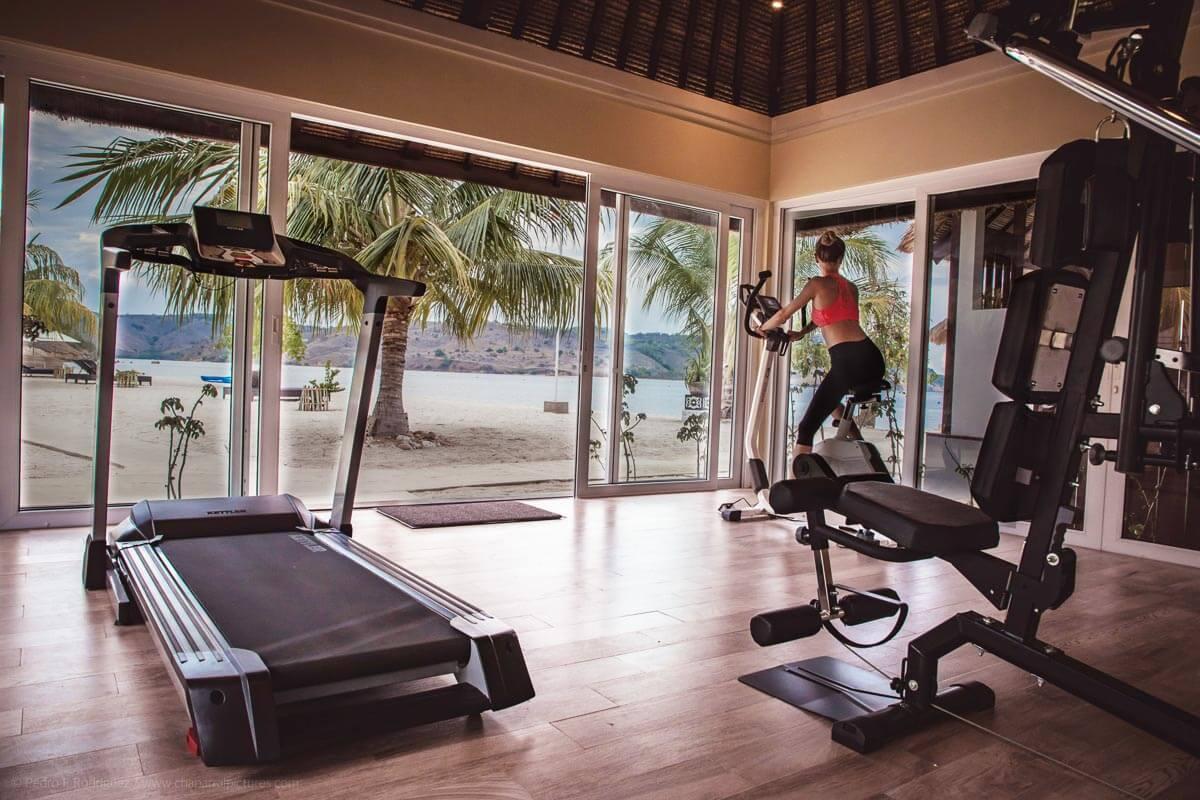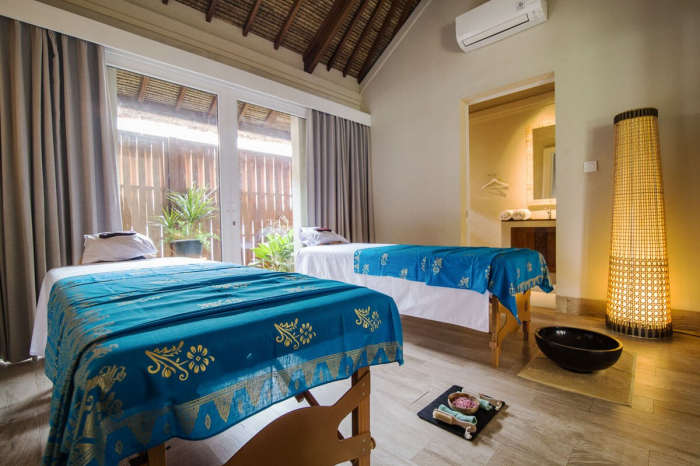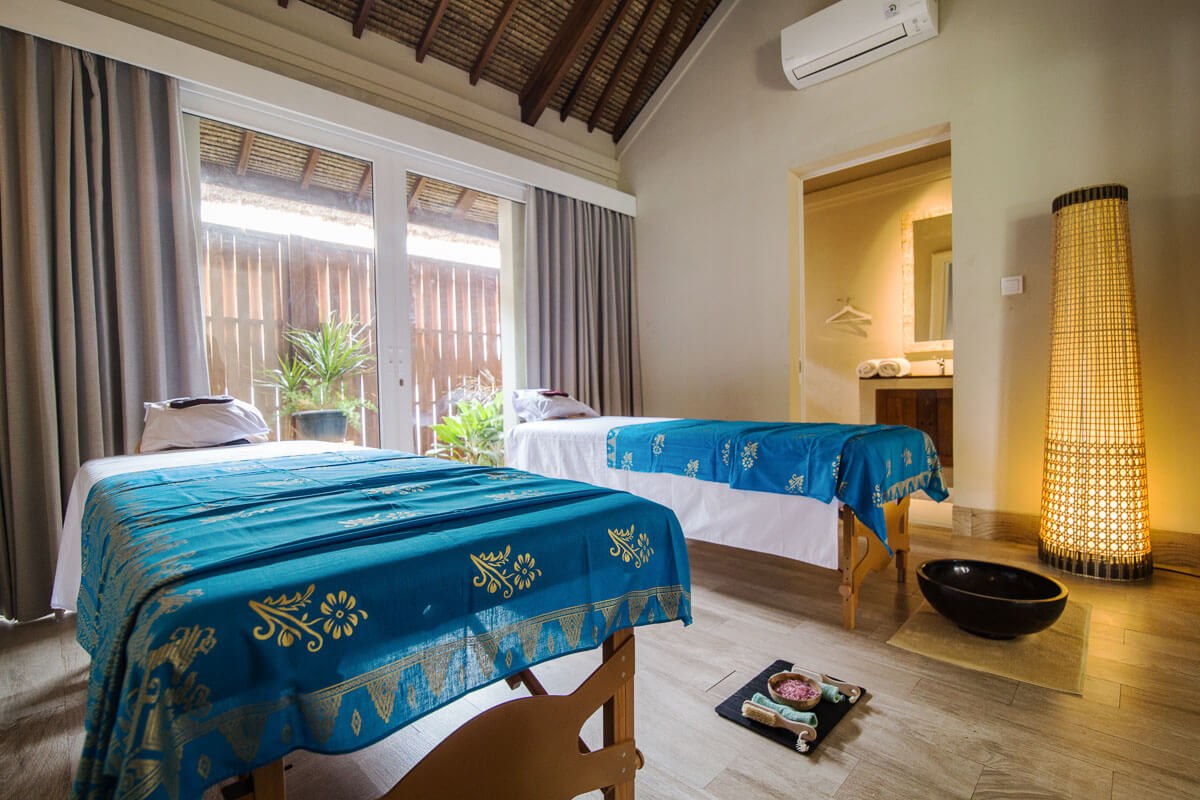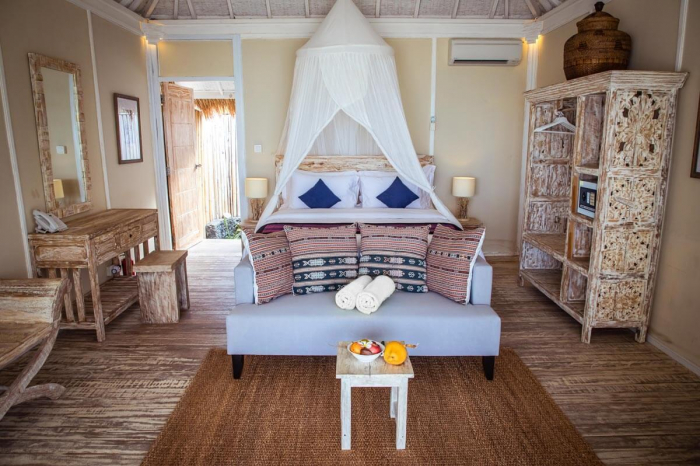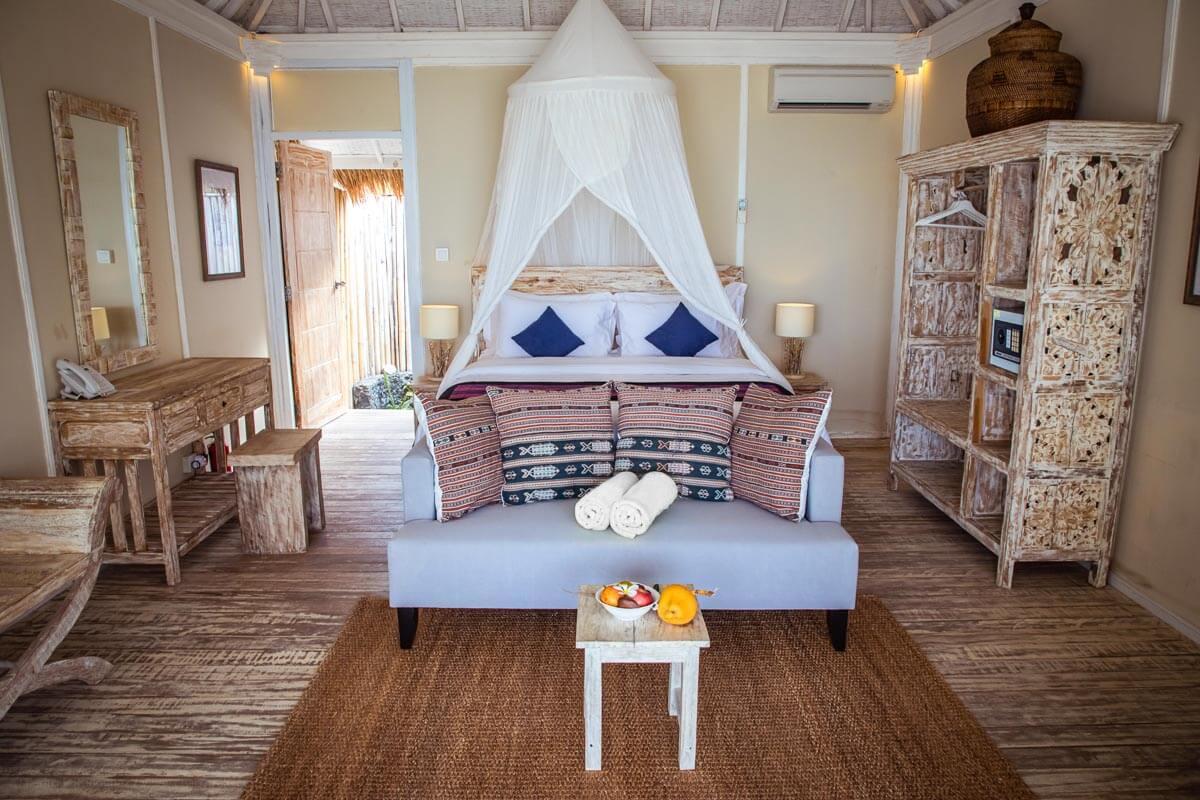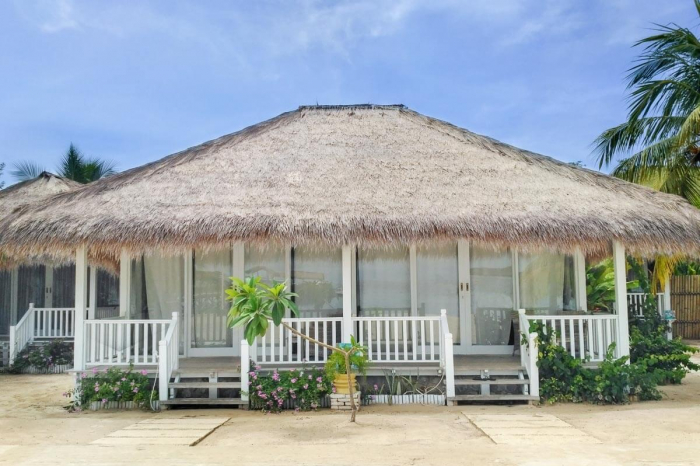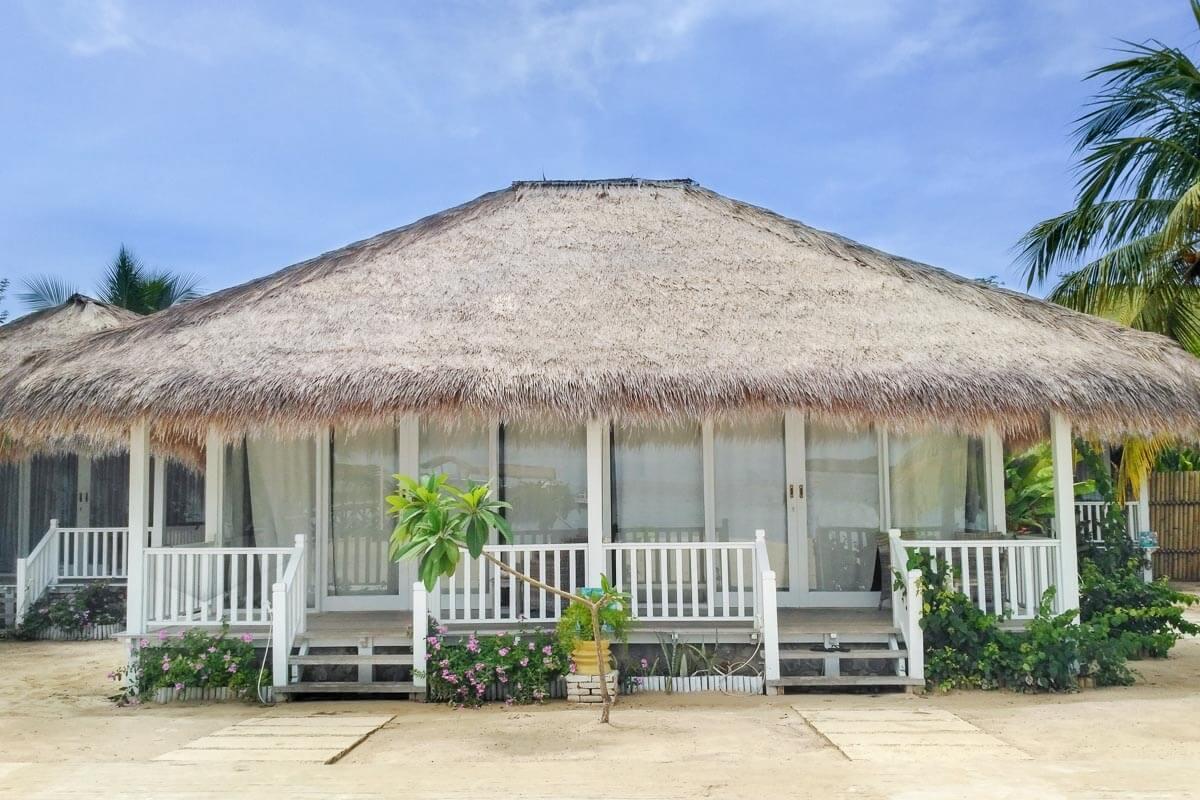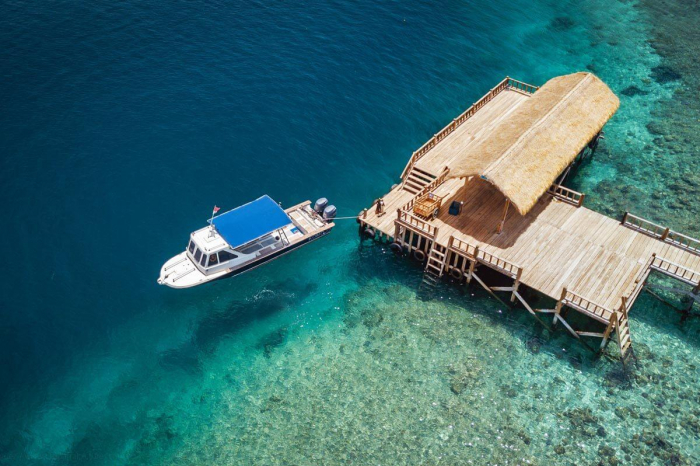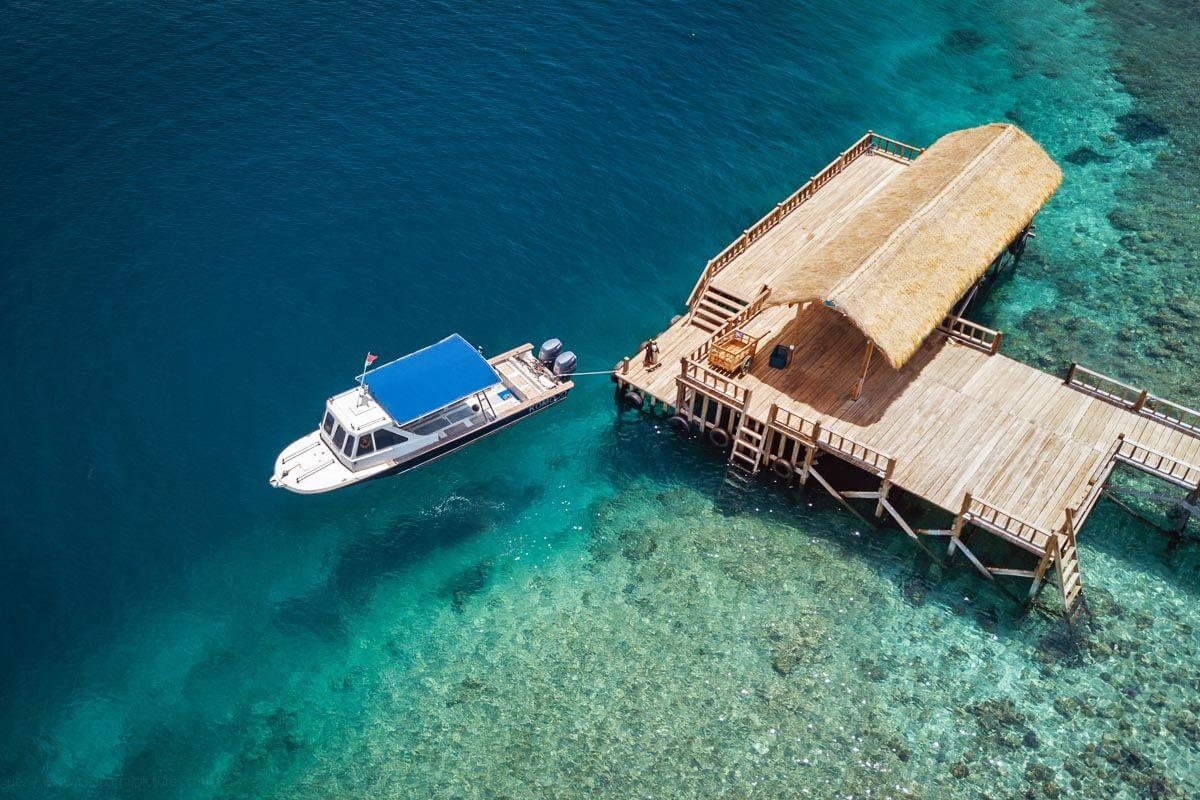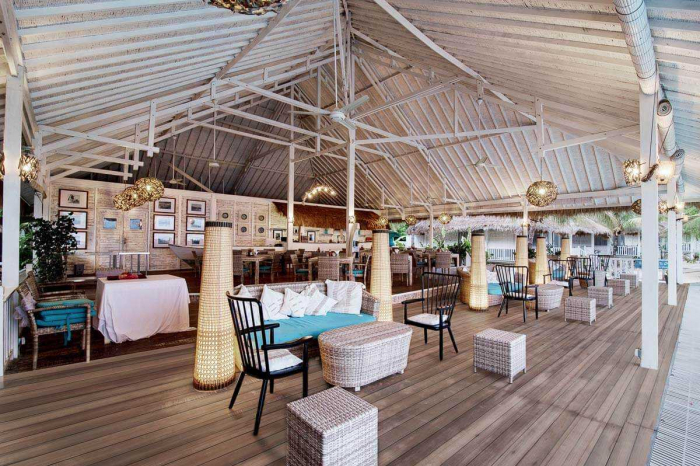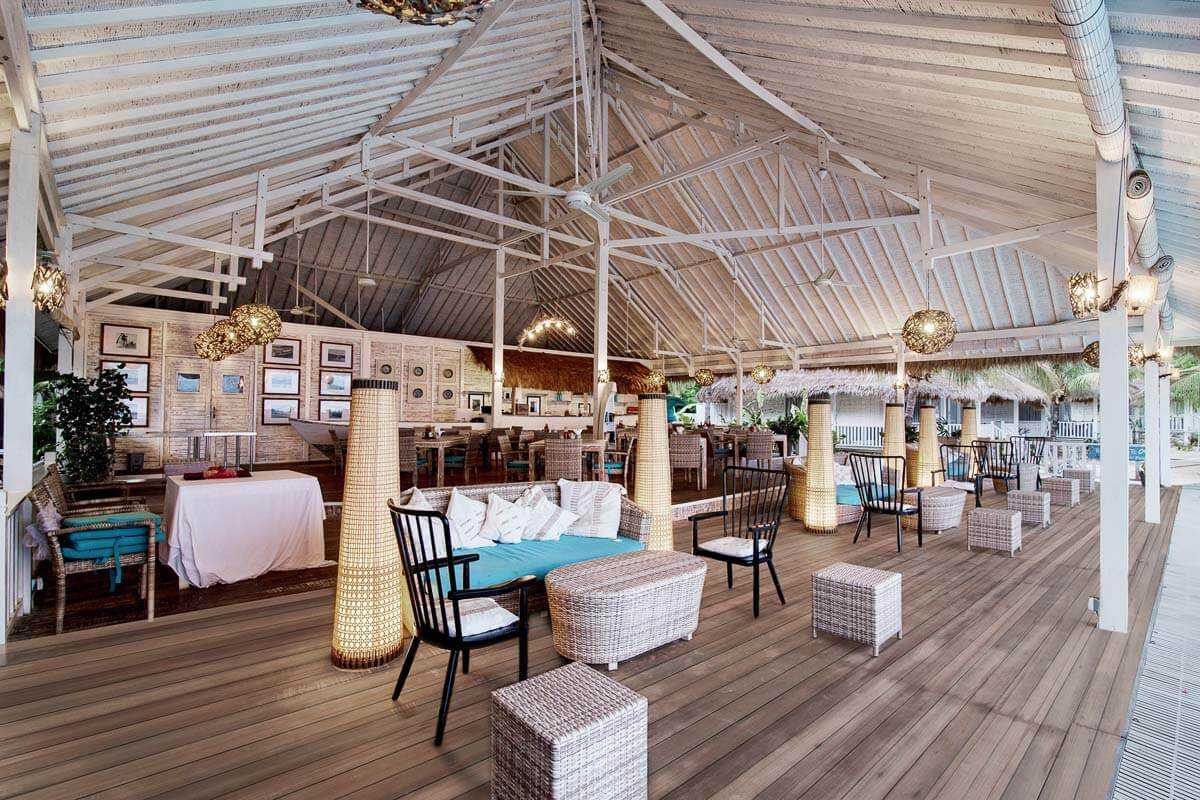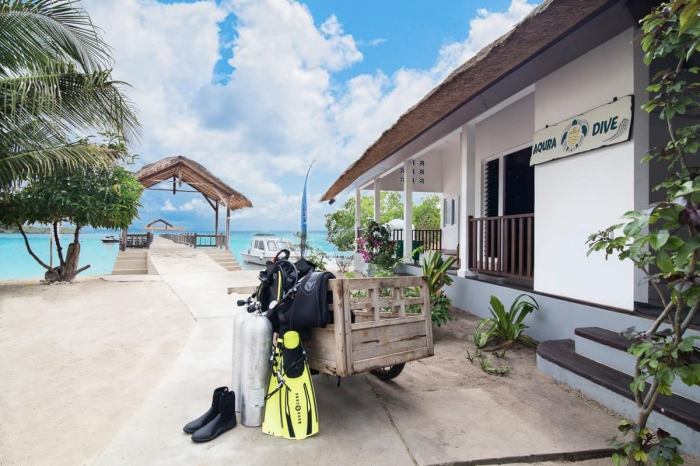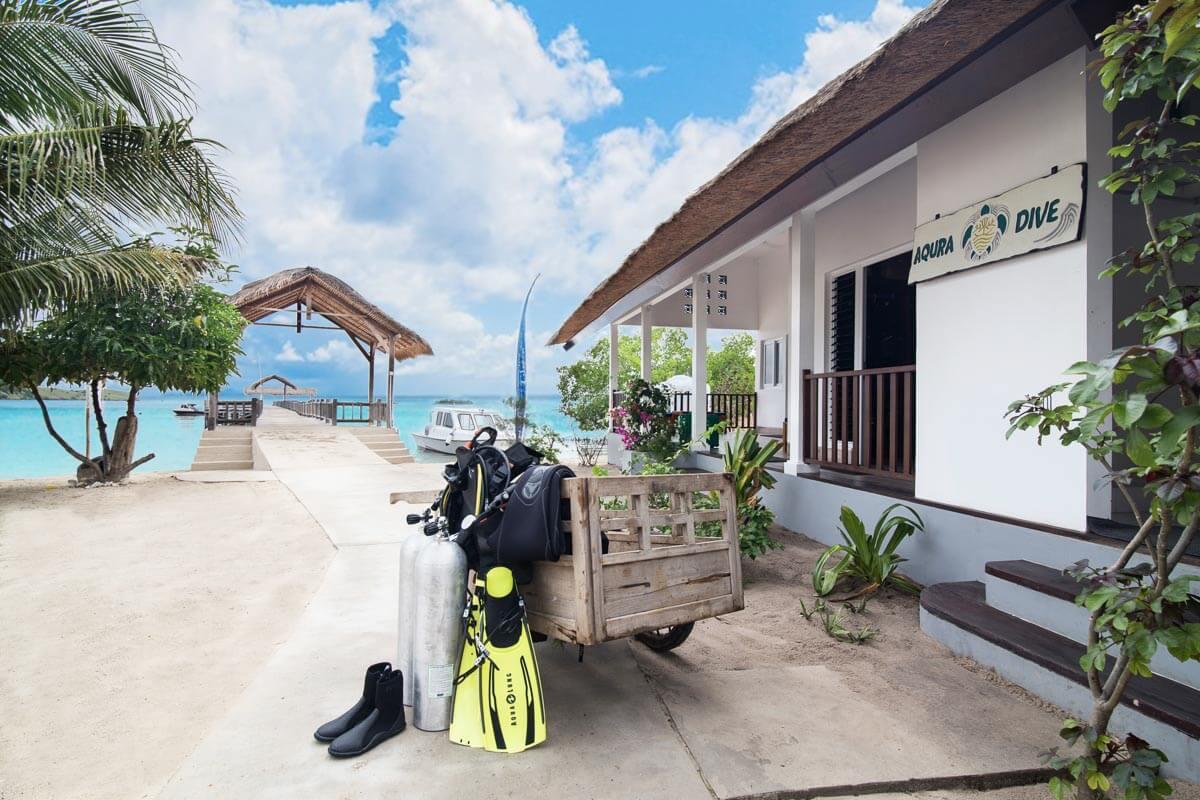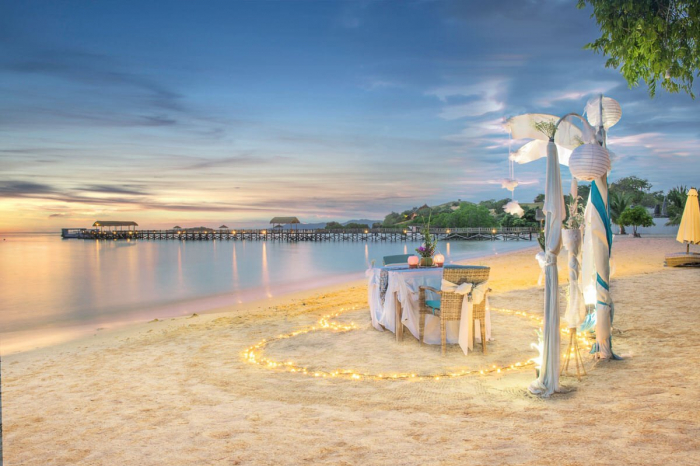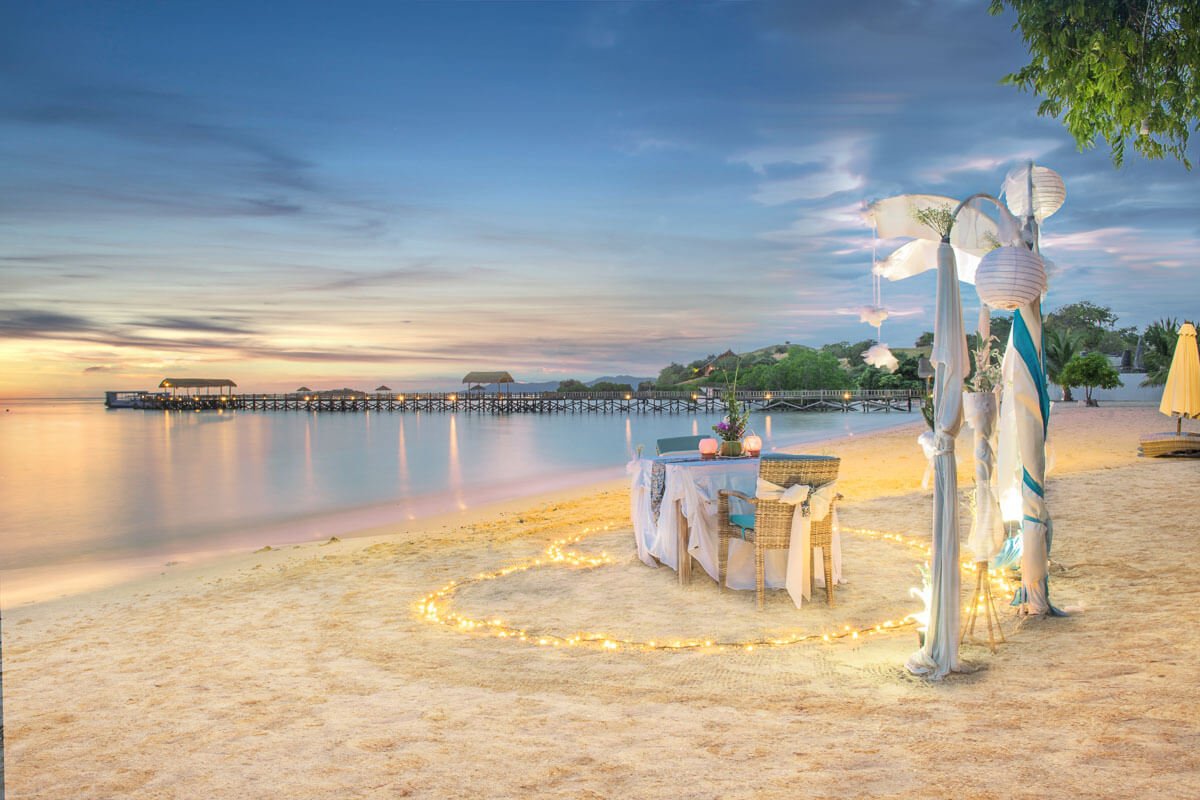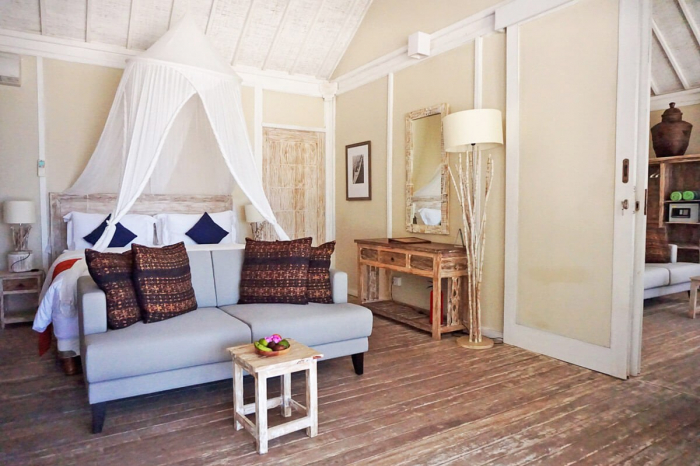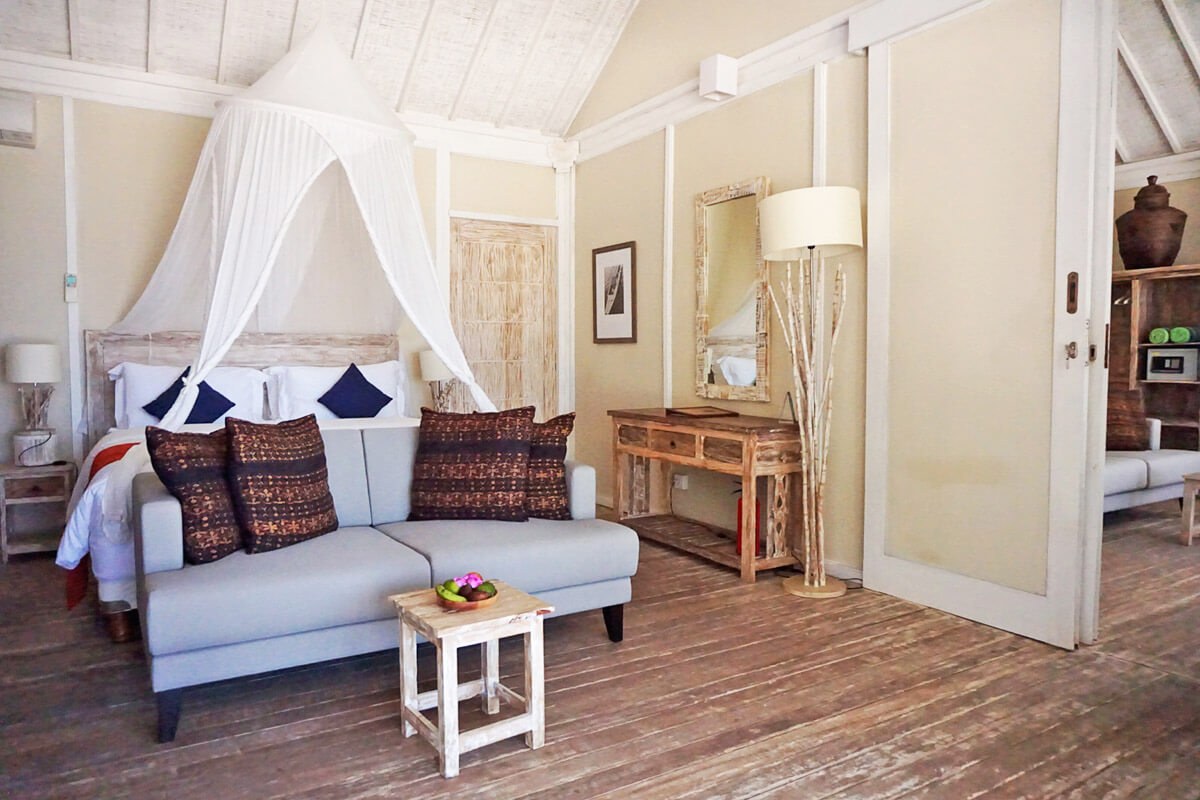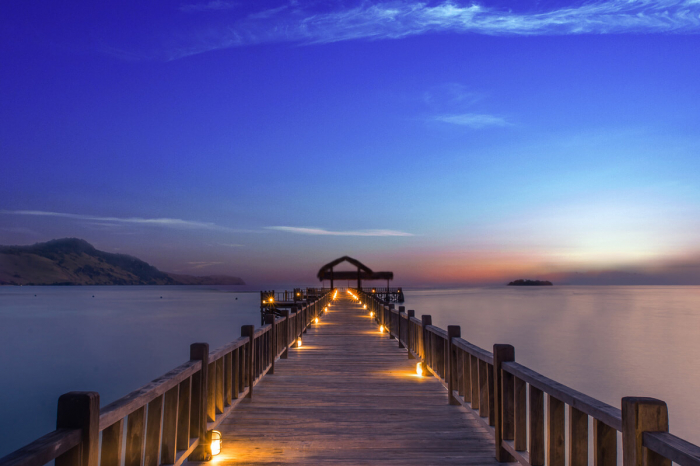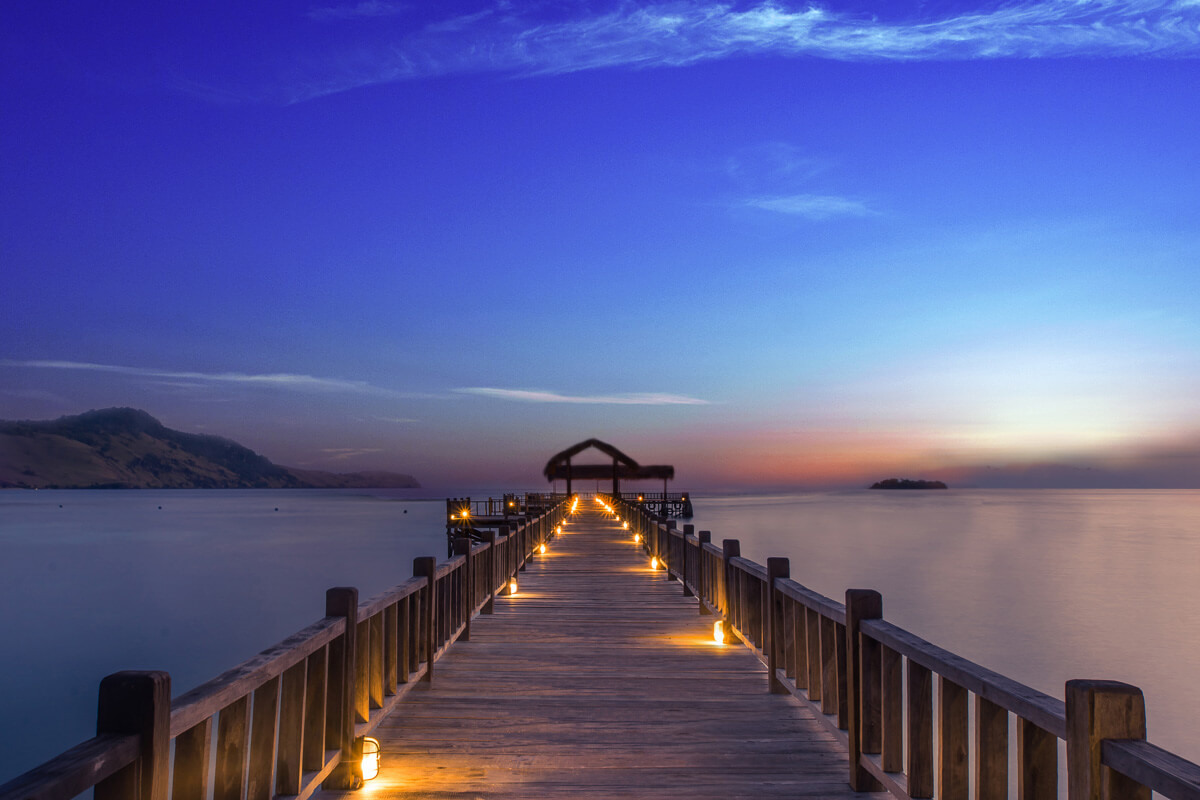 Overview
Picturesque beach bungalows and luxury private villas with panoramic views
Magnificent marine life on the house reef and nearby islands, including mantas
Quick and easy access to Komodo National Park, ideal for day trips
Indulgent spa services, fine dining, and a private beach - perfect for a luxurious adventure holiday
Tucked away on a private white sand beach on little Seraya Island, Sudamala Seraya is ideally located, just a short speed boat ride from Komodo National Park's legendary dive sites and infamous dragons. This secluded beachfront sanctuary defines tropical barefoot luxury, with simple and bespoke creature comforts, including lush spa services, delicious chef-made meals, and an incredible variety of sports and activities on offer. If you're up for a bit of adventure, explore the sprawling house reef above and below the waves, with PADI courses, guided diving, snorkelling, and watersports. Or, hike out to the island's point for one of the most impressive sunset views in Flores.
---
---
Amenities
---
About
About Sudamala Seraya
Sudamala Resort is perched on a remote private beach, just a short boat ride from Labuan Bajo, the gateway to Komodo National Park. Boasting glorious views of the Flores Sea, this luxury resort stands out for its laid-back boutique ambience, incredible customer service, and easy access to world-class dive sites. The resort has eco-friendly foundations, providing guests with extraordinary local experiences while committing to sustainable practices, and a rustic-chic design that blends seamlessly into the tropical island backdrop. This balance of outstanding facilities and elegant, understated design creates a calming sanctuary for those looking to disconnect and enjoy the region's postcard-pretty surroundings.

With an incredible house reef just off the jetty and the twin islands of Anita and Hataming only five minutes away by boat, scuba divers and snorkellers can indulge in Seraya's pristine waters without straying far from the resort. Or, travel to Komodo National Park in under 45-minutes for adventurous day trips fuelled by powerful ocean currents, up-close manta ray encounters, and treks alongside prehistoric land going dragons. The dive centre caters to all levels with PADI courses, exhilarating guided dives for every skill and interest, highly-experienced and energetic staff, and modern camera facilities - ensuring the perfect dive holiday for any guest.
Explore the resort
The Seraya Restaurant is located poolside, with a panoramic view over the pristine beach. Each day's offerings include an exotic blend of Western and local dishes with a focus on fresh seafood and tropical produce. The adjoining bar serves up beer and wine, as well as fresh fruit juices and elaborate cocktails. Sudamala Seraya's pool is lined with stylish, comfortable seating and beanbags, providing the perfect relaxation area. Sink even deeper into a state of tranquillity with calming spa treatments with personalised touches to suit every guest's needs. At the end of the day, you'll feel perfectly at home in your stylish and well-appointed bungalow or villa, sleeping peacefully to the sound of waves.

The most impressive part of this secluded island resort is the island itself. Explore these idyllic tropical surroundings with a variety of watersports including kayaking, paddleboarding and snorkelling. You'll find the lagoon's calm, protected waters perfect for unguided adventures close to shore. A short trek to Sunset Point allows guests to enjoy lovely and uninterrupted views, including exceptional panoramic sunsets. If you're hoping to explore more of the region, Sudamala Seraya's travel team is happy to organise land and water-based tours to Komodo, with optional highlights including Rinca, Padar, Manta Point, and Pink Beach.
Diving from Sudamala Seraya
Sudamala Seraya's partner dive centre, Aqura Dive, operates from the resort's private jetty. Here, guests will find a spacious air-conditioned classroom, dedicated camera wash bins and workstations, personal gear storage, and top of the line rental equipment from Aqualung and Apeks. Plus, easy access to the sheltered lagoon, where a variety of PADI courses are conducted. Aqura Dive offers two speedboat trips each day, travelling to the twin islands of Sabolon, or to the central and northern regions of Komodo National Park. Guests can also dive the house reef with or without a guide, and night dives from the jetty can be organised as well. 

Flores is famous for its challenging and exhilarating scuba diving, with ripping currents and powerful pelagic species like manta rays. Visitors here can expect a stunning variety of sites and conditions, ranging from current-swept pinnacles and plummeting walls to calm protected bays boasting kaleidoscopic coral. And, there are plenty of excellent muck and macro sites here, too. With something for everyone and sites to suit every skill and comfort level, the options here are endless. Aqura Dive's experienced team is happy to help you plan a custom dive holiday. Just let them know what you have in mind and trust them with all the details!
---
Top tips
Don't miss out on the above-water attractions in Komodo National Park, including Pink Beach and the region's namesake dragons. 
Pack plenty of lightweight clothing, comfortable walking shoes, and sun protection -  you'll need them for land-based exploration!
Trek out to the panoramic sunset point for one of the region's most stunning views.
Network and internet connectivity fluctuate on this remote island - prepare for a few digital-free days.
Conservation
Sudamala Resort is dedicated to sustainability, with property-wide efforts to reduce the impact on the vulnerable local ecosystem. The hotel operates its own water distillation system – purifying salt water and turning it into freshwater. This eliminates the constant need to transport clean water from the main town of Labuan Bajo in Komodo. Hot water in most bungalows is provided through a hybrid AC to water heater system, conserving the limited electricity supply on the island. Guests are also encouraged to limit their use of plastic, as waste is shipped regularly to Labuan Bajo instead of being disposed of on the island. Other on-site initiatives include composting and the use of environmentally-friendly cleaning products.
---
Diving
Diving in Komodo
Grey reef shark

Year round

Whitetip reef shark

Year round

Schooling reef fish

Year round

Unique crabs & shrimps

Year round

Pygmy seahorse

Year round

Plentiful reef life

Year round

Healthy corals

Year round
Diving in Komodo National Park is the stuff of dreams for many divers. With over 260 coral species, and more than 1,000 species of fish, this UNESCO World Heritage site is one of the richest marine environments on the planet! Cruise crystal-clear waters on a traditional Phinisi, dive thrilling drifts with large pelagics, and trek with the prehistoric Komodo dragons. It's safe to say, Komodo National Park is one of Indonesia's most extraordinary destinations and home to some truly exceptional experiences.