The quintessential castaway paradise, Fiji offers an idyllic Pacific escape with beautiful resorts and islands to explore, plus exceptional reef and shark diving
Diving highlights
Idyllic island nation with a captivating culture and rich heritage
Discover why Fiji is nicknamed the 'Soft coral capital of the world'
Some of the most exhilarating and influential shark dives on the planet
Explore the setting of films such as Castaway and Blue Lagoon
The island nation of Fiji has long piqued the curiosity of adventurous travellers from around the world, all drawn by its idyllic reputation. For many, the name conjures up visions of swaying palms, beautiful beaches, and thriving coral reefs - an image reinforced by castaway movies and reality TV shows set amongst the country's stunning natural surroundings. Fiji covers nearly 200,000 square kilometres, most of which is ocean with just two main islands and over 300 smaller islands and islets - remnants of ancient volcanic activity and coral reefs that grew up around the volcanoes.
Fiji's incredible diving is characterised by a steady stream of nutrient rich water that creates the perfect conditions for the growth of corals, and supports healthy populations of bigger animals. These currents are funnelled past reefs and islands creating 'hot spots' for colourful soft corals in particular, earning Fiji the nickname of the 'Soft coral of the world'. Famous sites such as the Great White Wall, Mellow Yellow and Rainbow Reef, are testament to the incredible proliferation of these beautiful corals. But aside from these spectacular reefs, Fiji also offers exhilarating shark dives, manta encounters, great visibility and even whale watching, creating a fantastic all-round, once-in-a-lifetime dive experience.
---
Ready for your dive adventure in Fiji?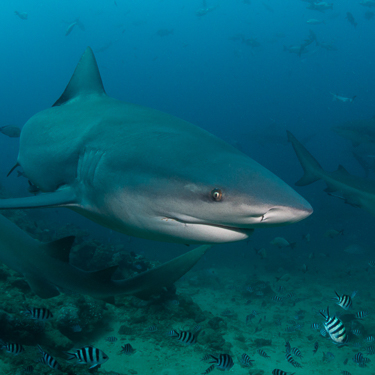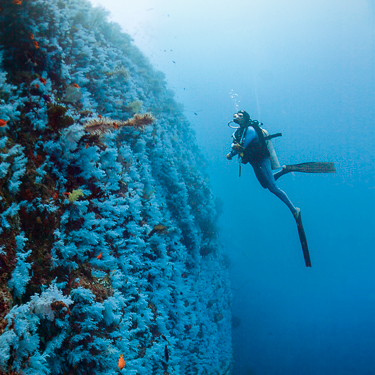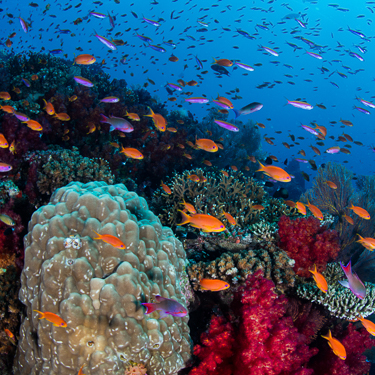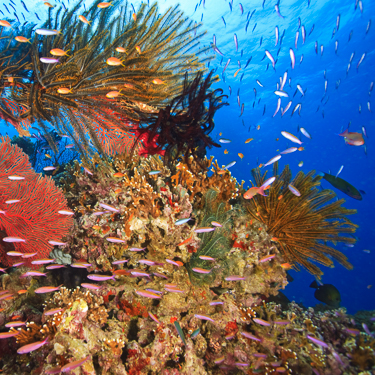 Year round
Frontier diving exploring the infamous Bligh Water
The infamous Bligh Water is home to isolated reefs and islands sites that are reserved for adventurous liveaboard divers. With dramatic scenery, marine life galore, and just a handful of guests per year, this is frontier diving at its finest.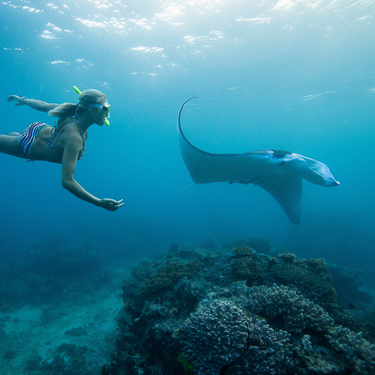 ---
The best time to visit Fiji for diving
Diving in Fiji is year round but there are two main seasons that can impact the conditions underwater - the dry season that runs from May through to October, and the wet season from December to April. During the dry season, the water is at its clearest with visibility reaching 40-metres or more, but it can be windier, particularly in the south, and water temperatures can drop to 23-25°C especially in August. The wet season is calmer and warmer, with water temperatures rising to 28-30°C, but plankton blooms and run-off from the land can reduce visibility, particularly close to Viti Levu.
Our recommendation for the best times of year are the transitions between the two main seasons - November, and April to May - when conditions can be fantastic and the islands are a little less busy. Given the cooler water temperatures in the dry season, we recommend a 5mm wetsuit for those that feel the cold, while for the rest of the year, a 3mm is ideal.
---