Scuba diving in
Viti Levu, Beqa and Kadavu
Discover some of Fiji's best known dive destinations, with renowned shark diving, a spectacular barrier reef, and traditional Fiji culture.
Highlights
Melting pot of modern, multicultural cities and tiny traditional villages
Brave the bull shark dive in the Shark Reef Marine Reserve
Year-round manta encounters, as well as silvertips, reef sharks, and nurse sharks
Explore one of the largest barrier reefs on the planet, the Great Astrolabe Reef
Fiji's main island of Viti Levu and the smaller islands of Beqa and Kadavu to the south together offer some of the country's most diverse experiences and dramatic underwater attractions. Blending bustling tourist hubs with secluded traditional villages - plus plenty of classic tropical landscapes - these destinations are about as Fijian as it gets, providing an incredible insight into both the past and present of this island nation. And, best of all, they offer some of the best diving in the country, with the infamous Bligh Water, the astonishing Great Astrolabe Reef, and the sensational Shark Reef Marine Reserve all within easy reach.
Scuba diving in Viti Levu, Beqa and Kadavu
Schooling reef fish

Year round

Healthy corals

Year round

Plentiful reef life

Year round
If you'd rather not travel too far then the main island of Viti Levu offers easy access to some of Fiji's most exciting diving. These stunning reefs are home to spectacular soft corals, fabulous rock formations, and plenty of big animals - particularly sharks.

Beqa Island diving
Just off Viti Levu's southern coast lies the beautiful Beqa Lagoon, where divers can explore spectacular reefs, passages and several wrecks. But, the real highlight is the Shark Reef Marine Reserve and surrounding Shark Corridor, located between Pacific Harbour and Beqa Lagoon itself, which deliver one of the best shark dives on the planet. The dive itself is limited to just 20 people a day and is led by experienced guides that manage the feed and ensure both divers and sharks are safe. As the food is released, big bull sharks, silvertips, reef sharks, tawny sharks and the occasional tiger shark all come in to feed, just metres away from divers.
Viti Levu diving
While much of the focus is on Beqa Lagoon to the south, one of Viti Levu's best kept secrets is the exceptional diving to be had off the coast of Rakiraki, on the northern coast. Local sites are plentiful and offer a wide range of environments, from tunnels, swim-throughs and canyons, to thriving walls, pinnacles and reef flats. But one thing these sites all have in common, is their vibrant underwater vistas, with plenty of Fiji's signature soft corals. Bigger marine life can also be spotted, with sites such as Breathtaker delivering encounters with blacktips, grey reef sharks and bronze whalers. And, of course, there's always the option to venture further north into Bligh Water to explore yet more highly-rated sites.
Diving in Kadavu Island
Due south of Viti Levu lies Kadavu Island, home to the legendary dive sites of the Great Astrolabe Reef. This huge reef stretches over 100-kilometres along the southern and eastern coasts of Kadavu, creating one of the largest barrier reefs on the planet. Astrolabe's shallow lagoon provides a perfect sanctuary for juveniles of many different species and it is thought that this area is a breeding ground for species such as sharks, tuna, trevally and marlin.
Kadavu offers a mix of dive sites including drop-offs, pinnacles and fringing reefs, with plenty of fish life including sharks and beautiful corals. Famous sites include the Naiqoro Channel with its strong currents and spectacular marine life, Seafan Alley where hammerheads are occasionally glimpsed, Alacrity Rocks which offers lots of swim-throughs and passages to explore, and Manta Reef where resident manta rays can be seen year round. But, Eagle Rock arguably offers the best single snapshot of what the Great Astrolabe Reef has to offer, with branching acropora, lettuce leaf, finger, and bottlebrush corals, displaying a vibrant spectrum of underwater hues including pale blue, violet, mustard, and lime.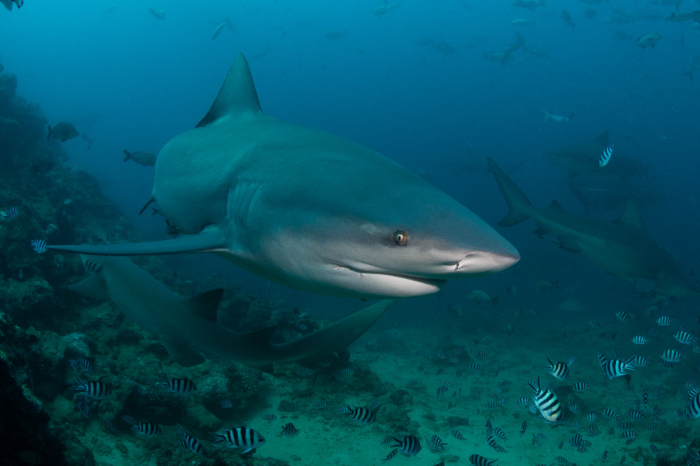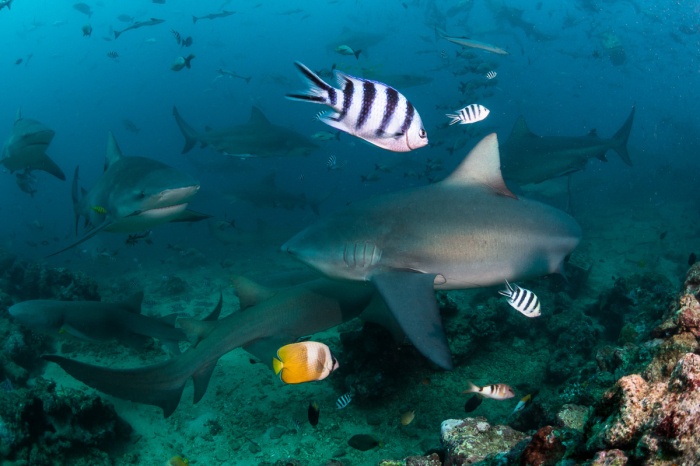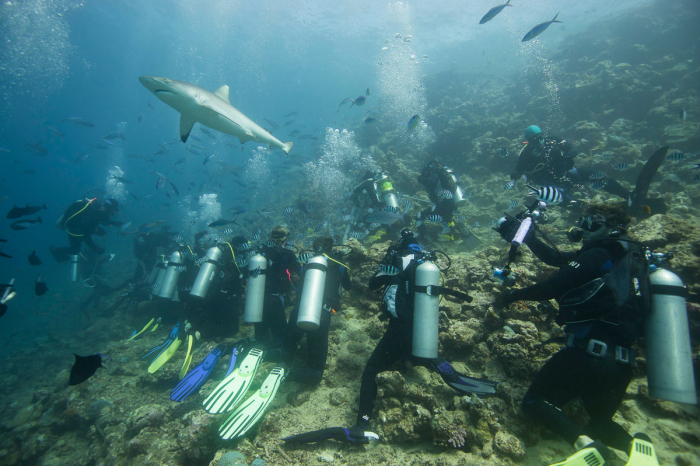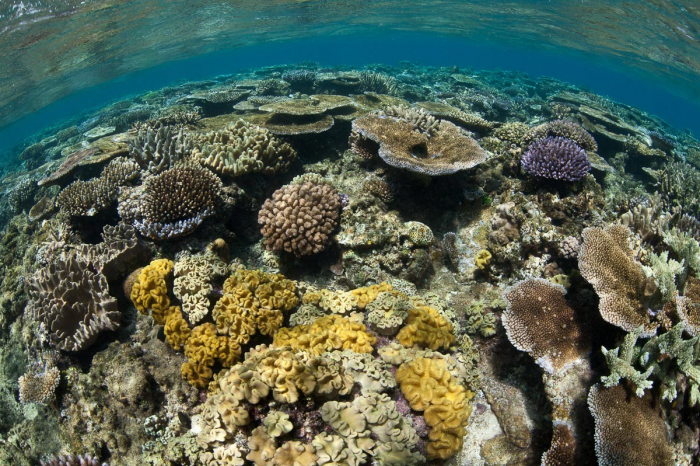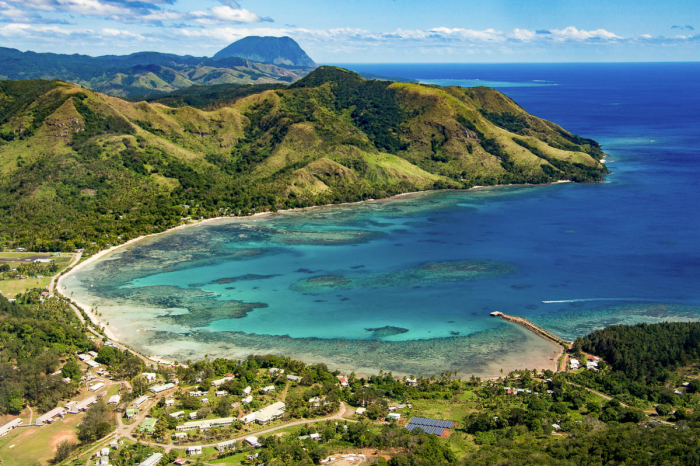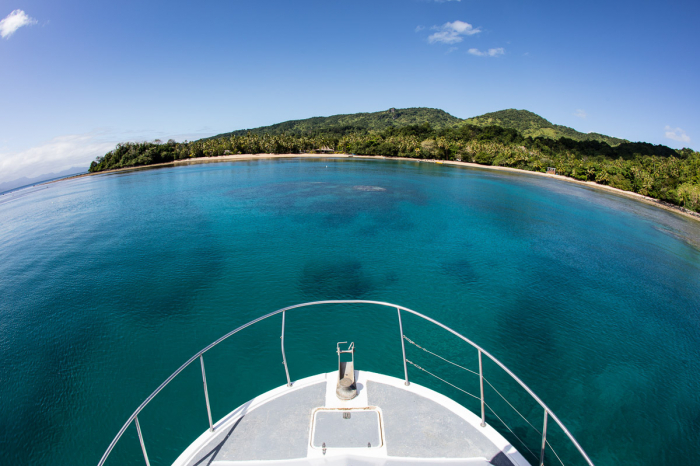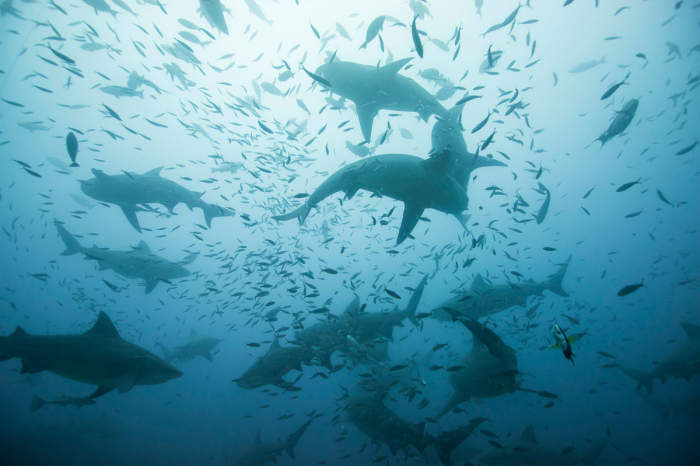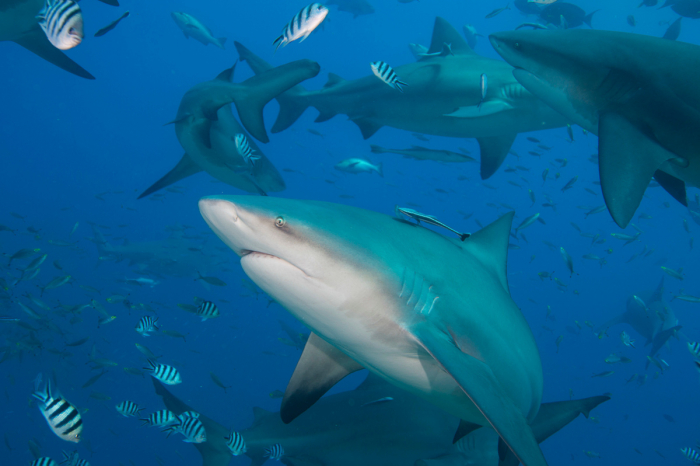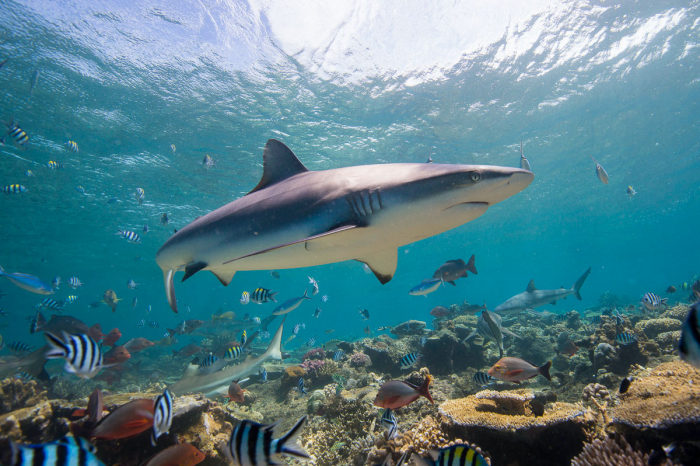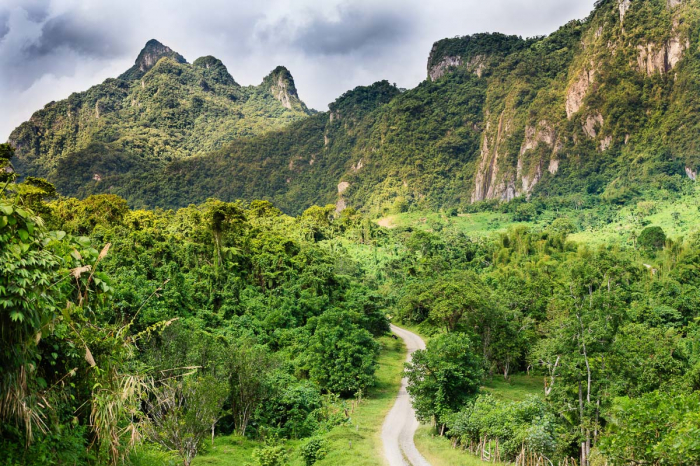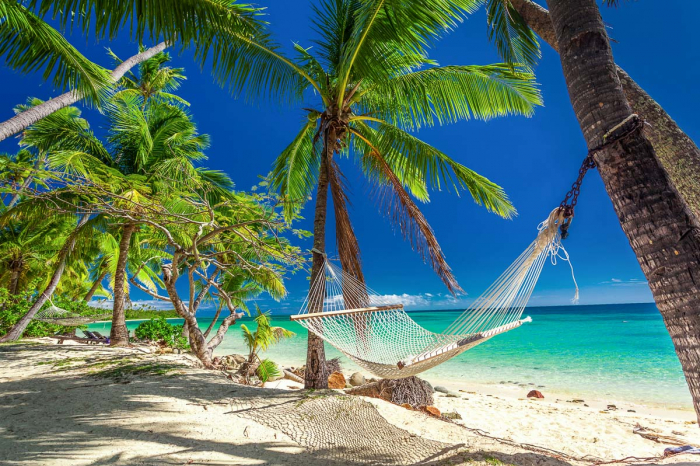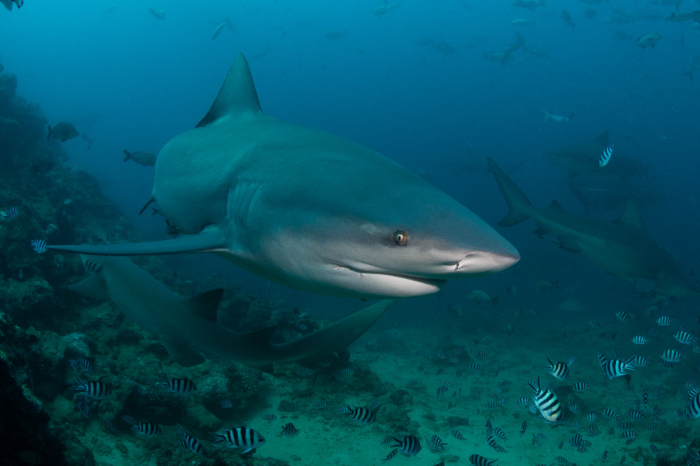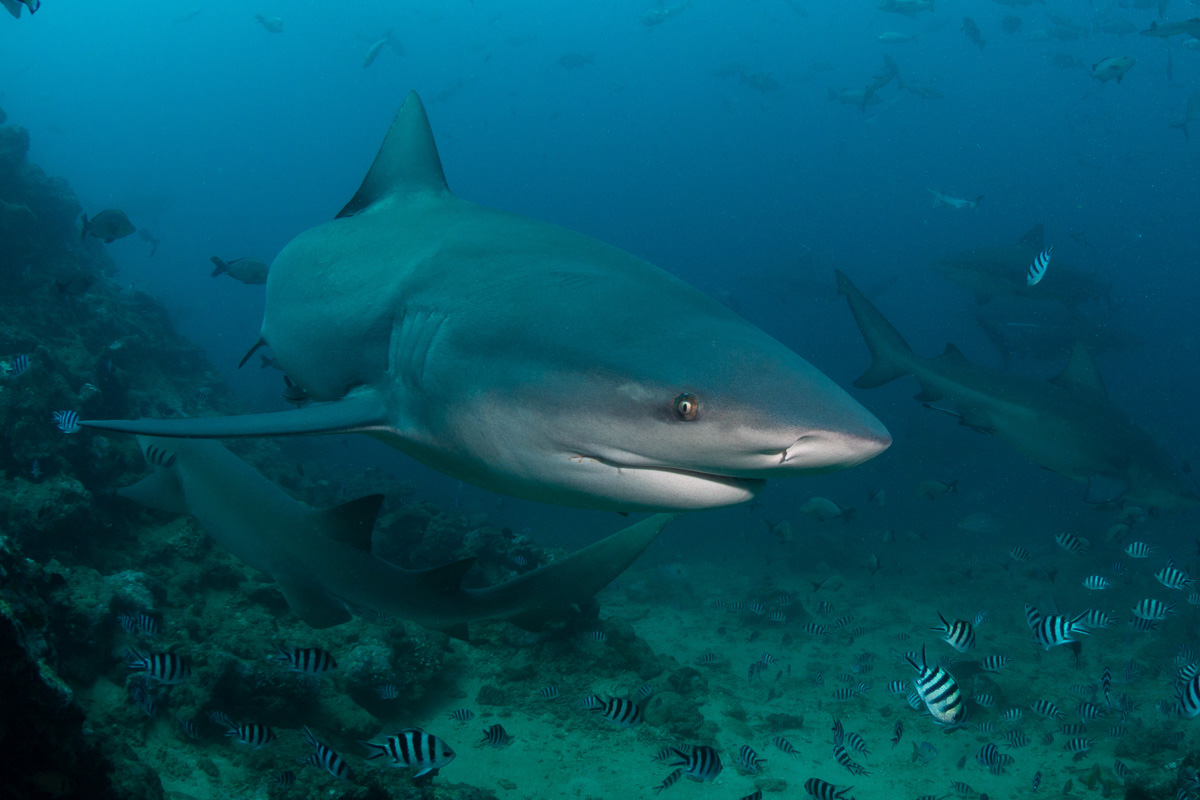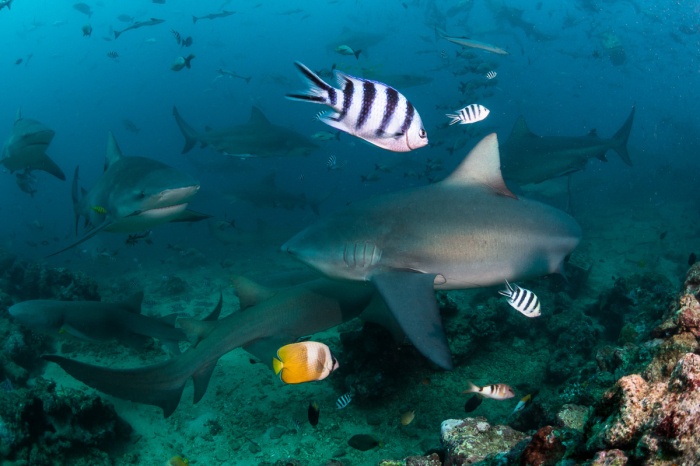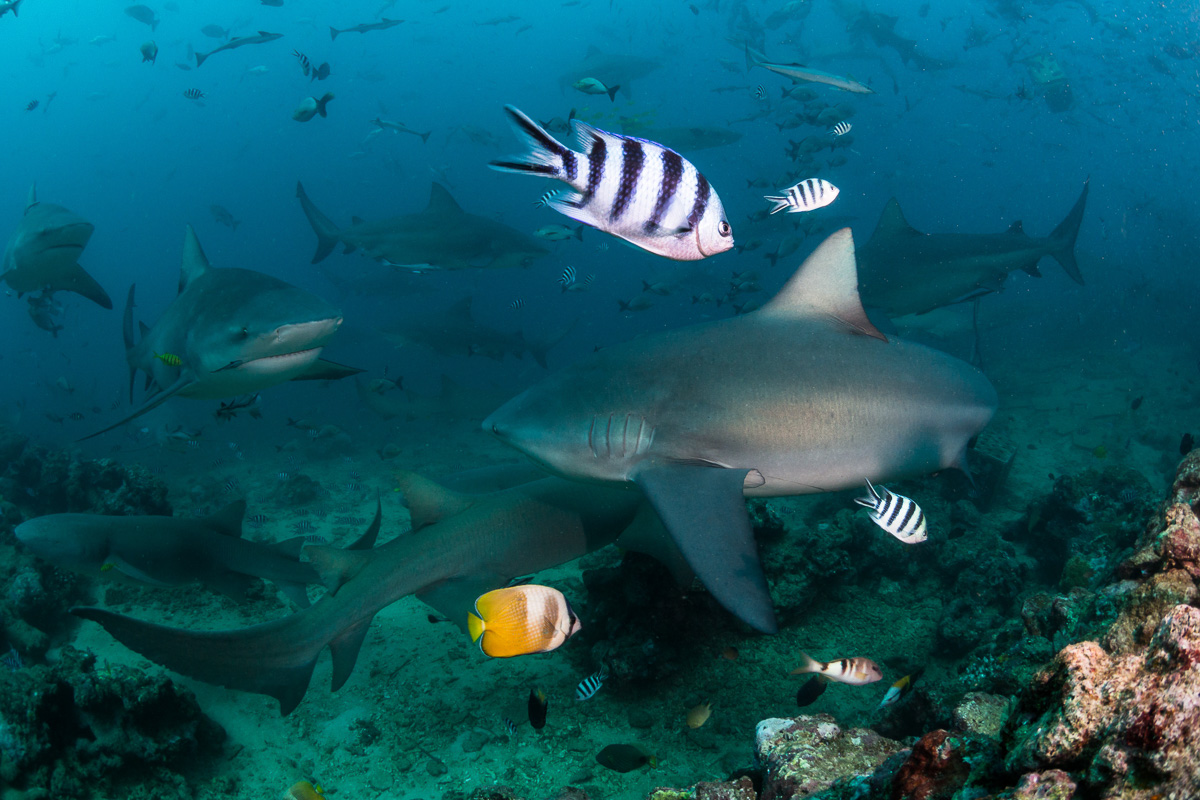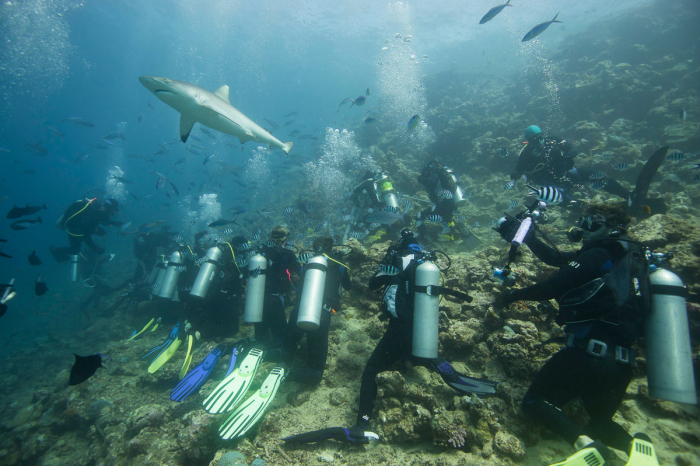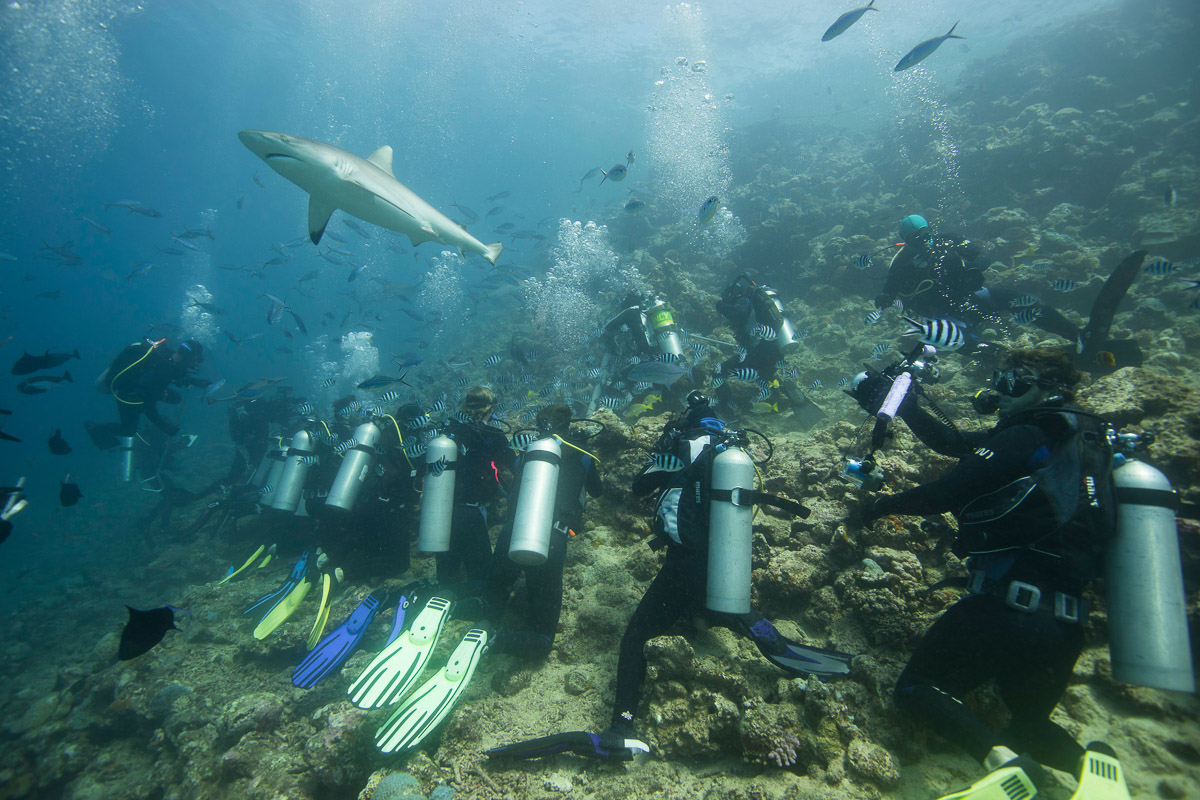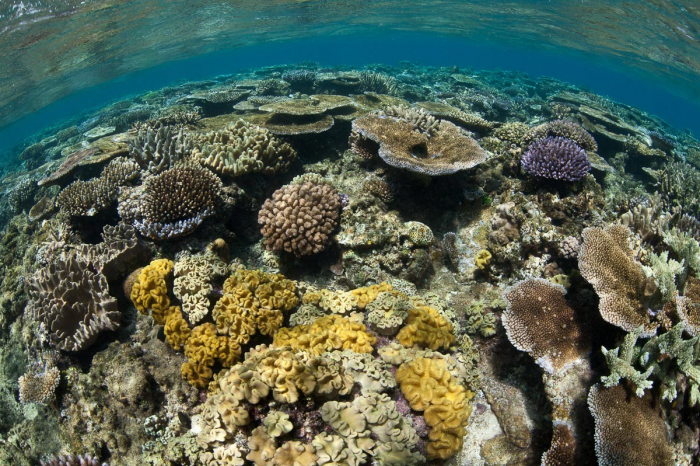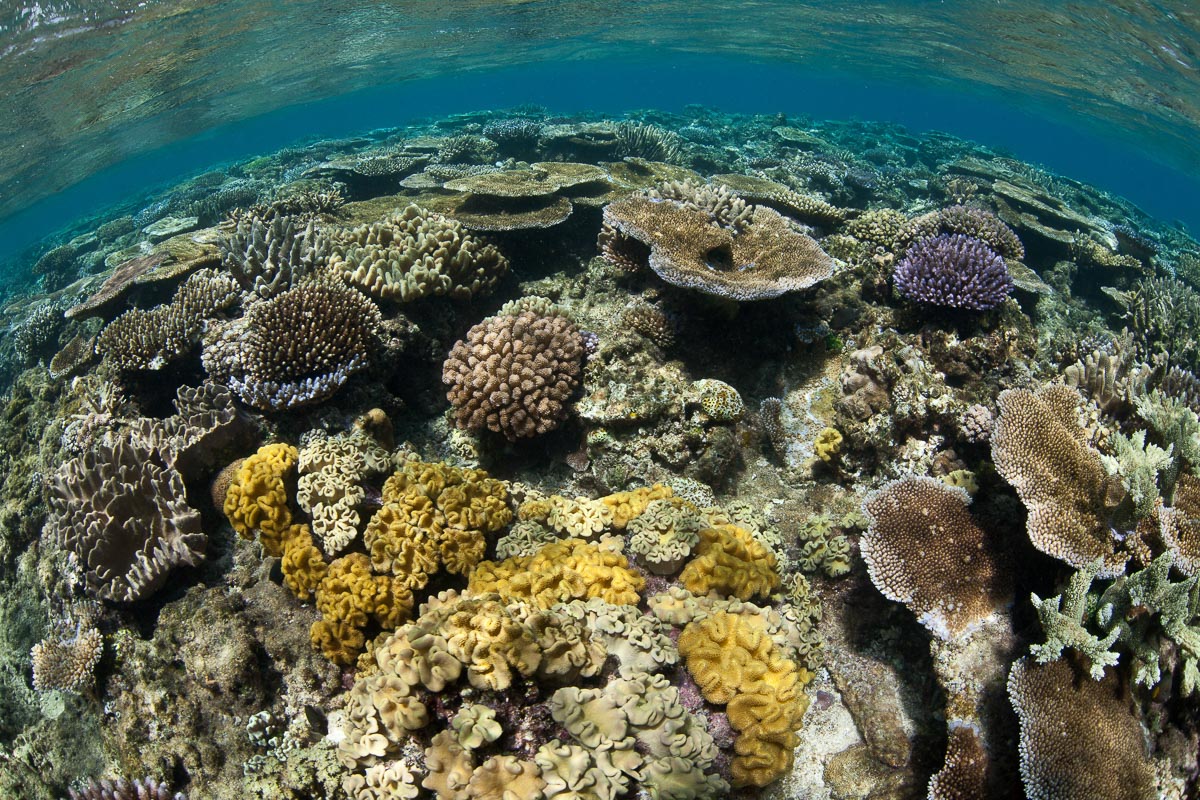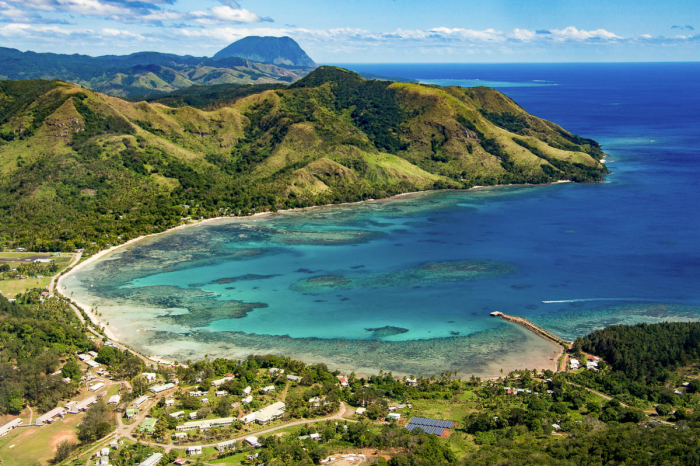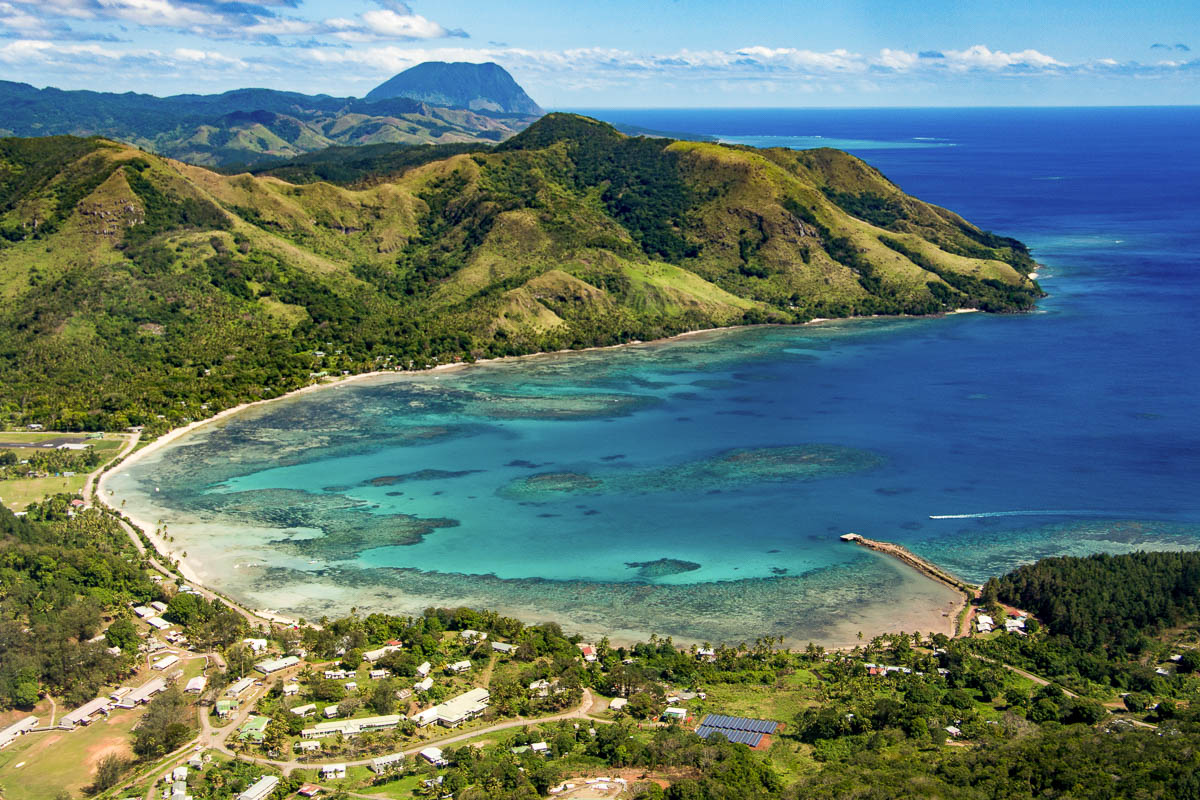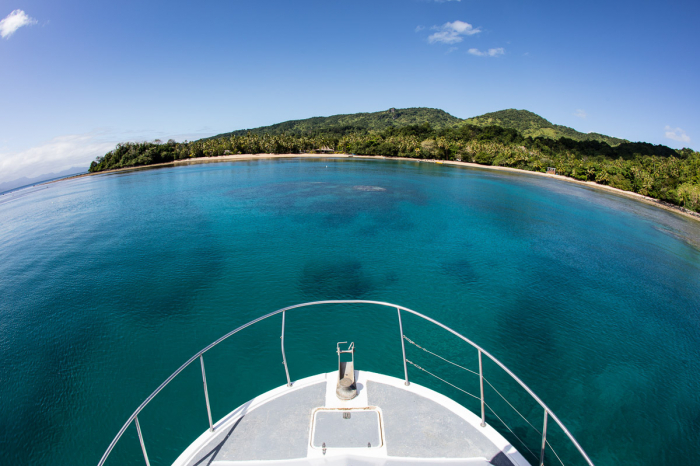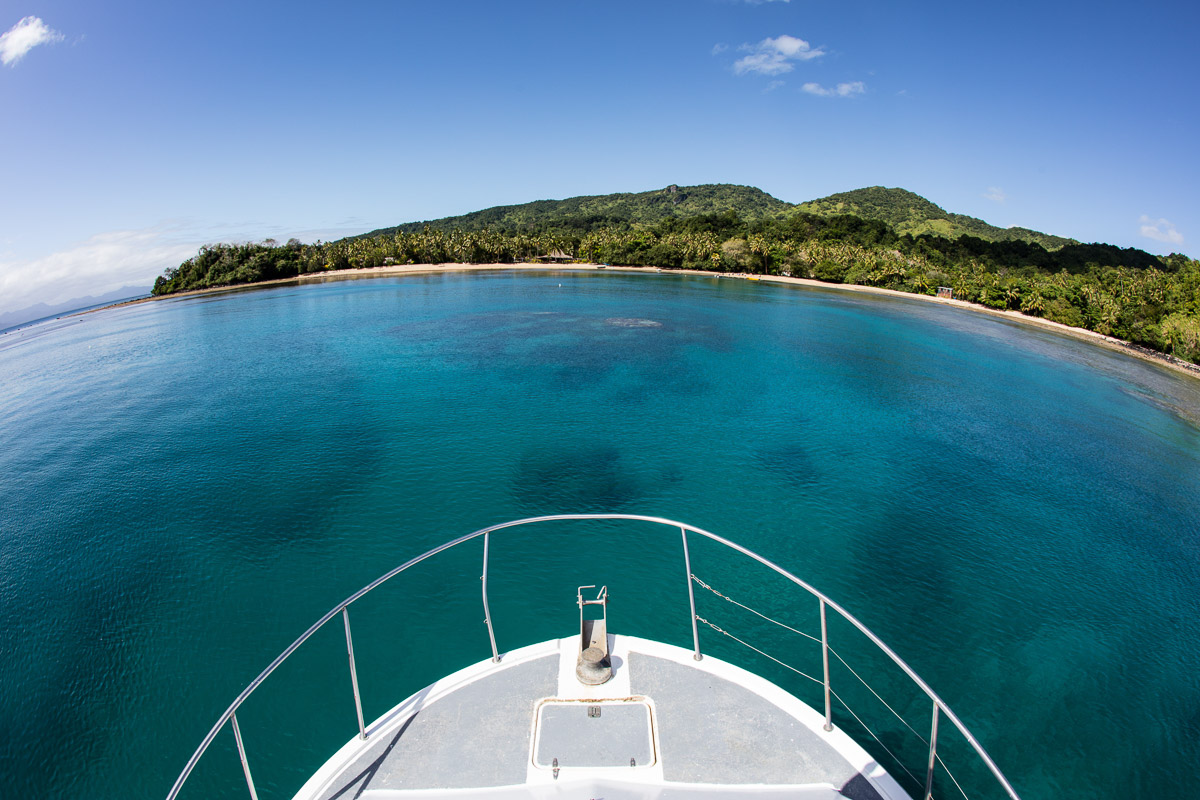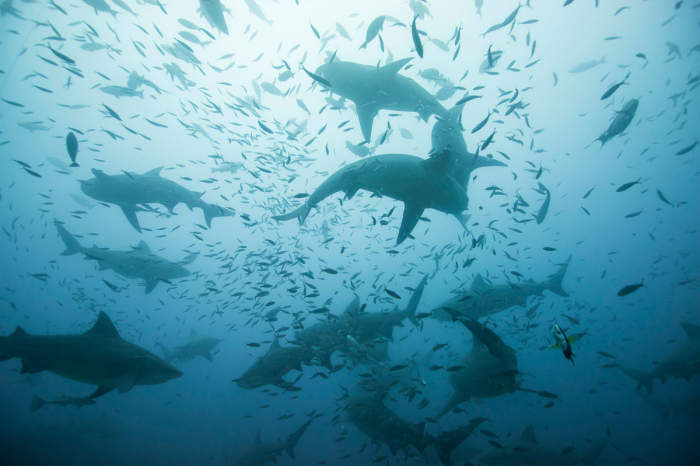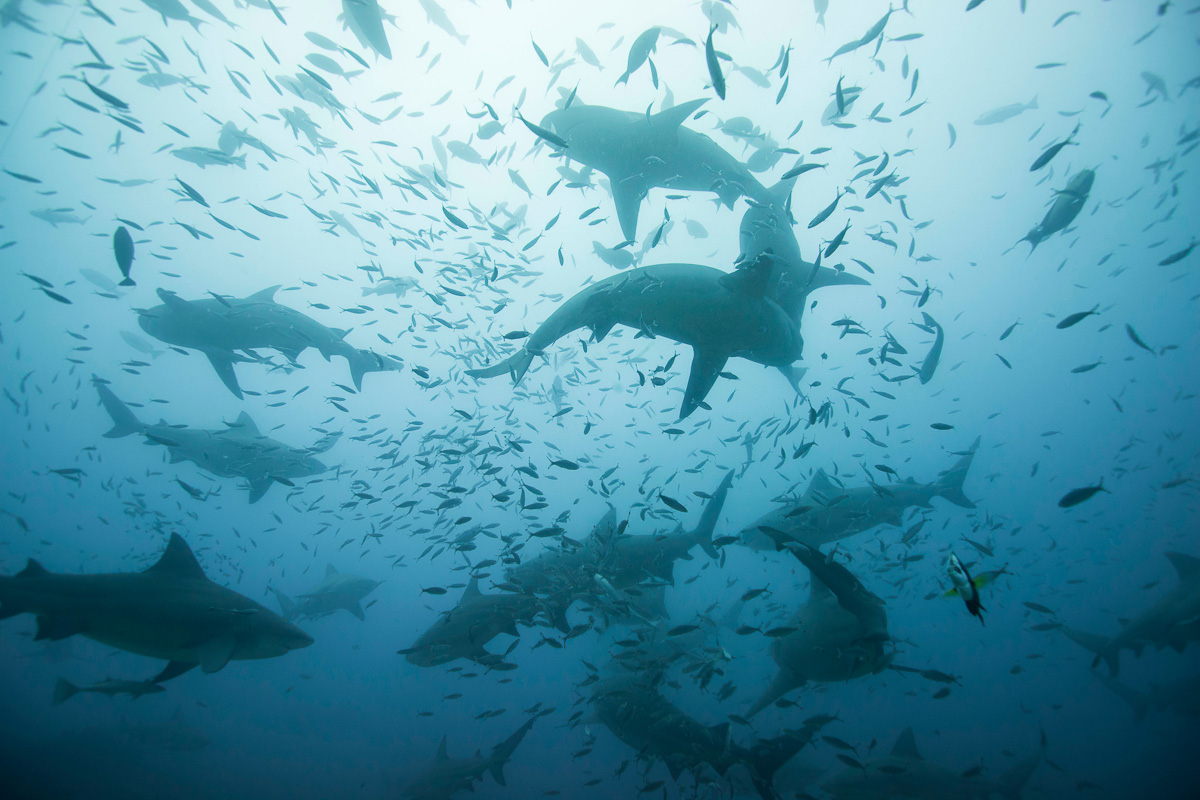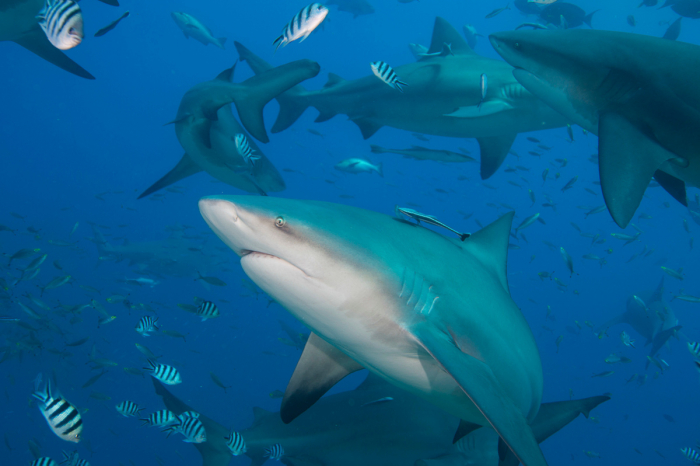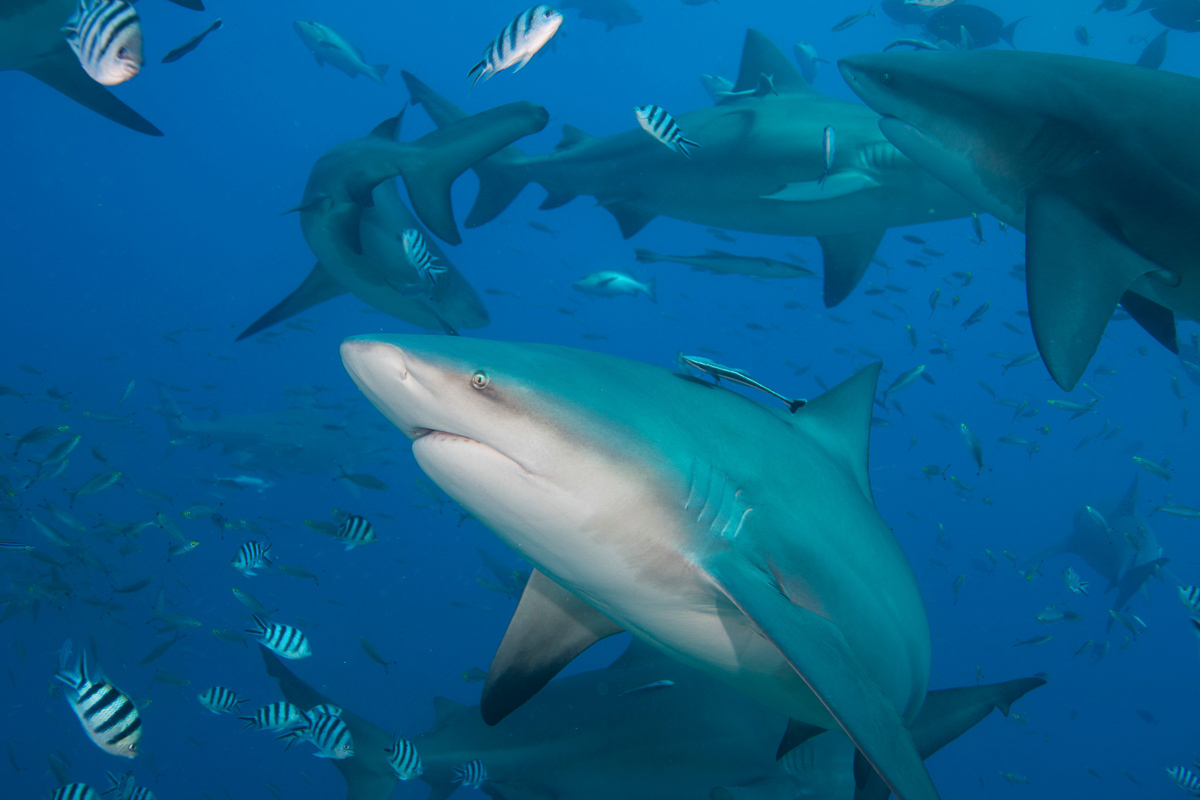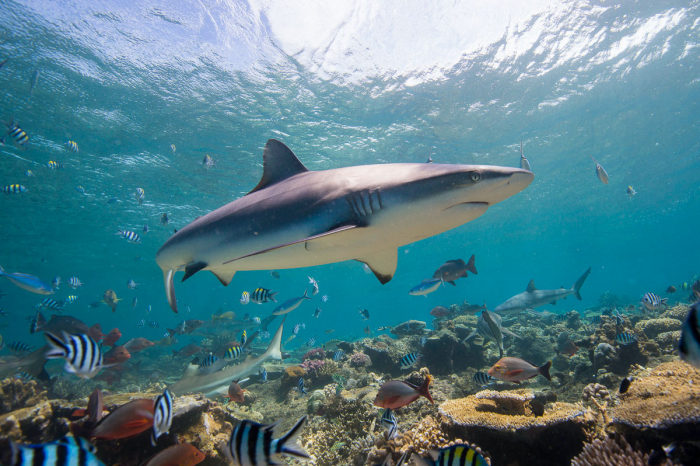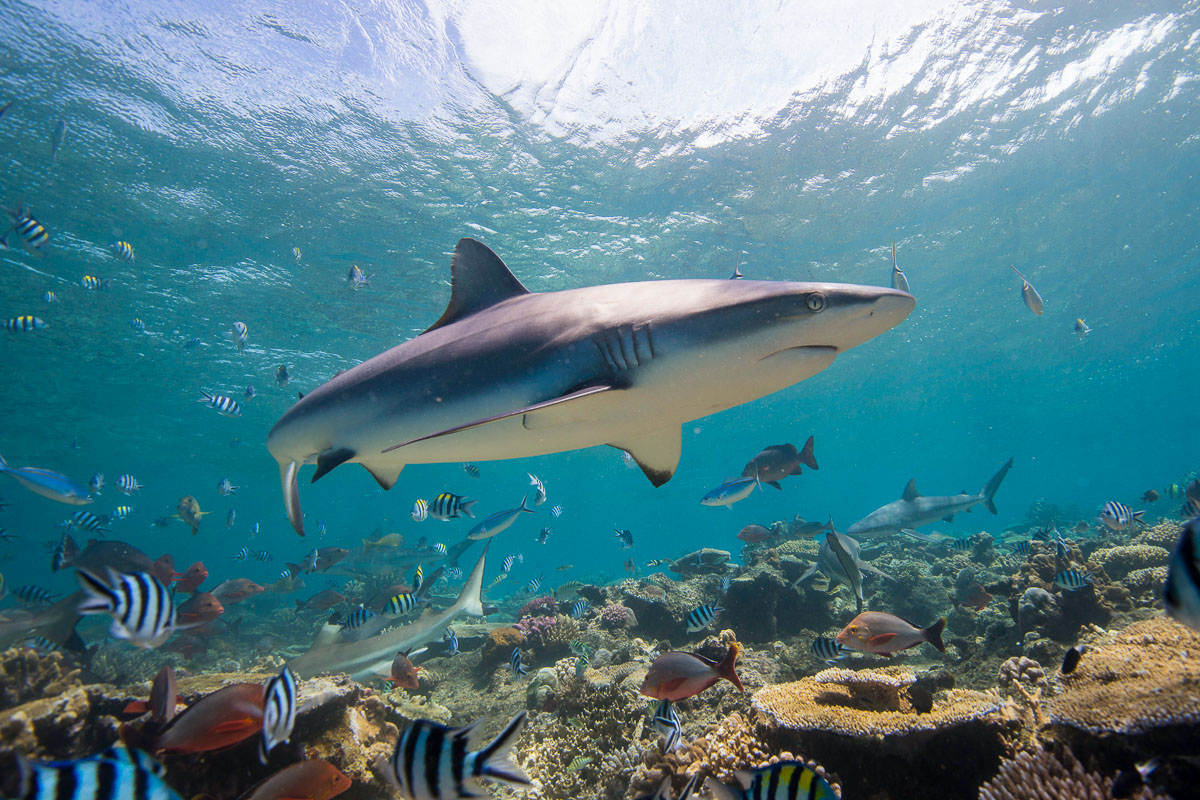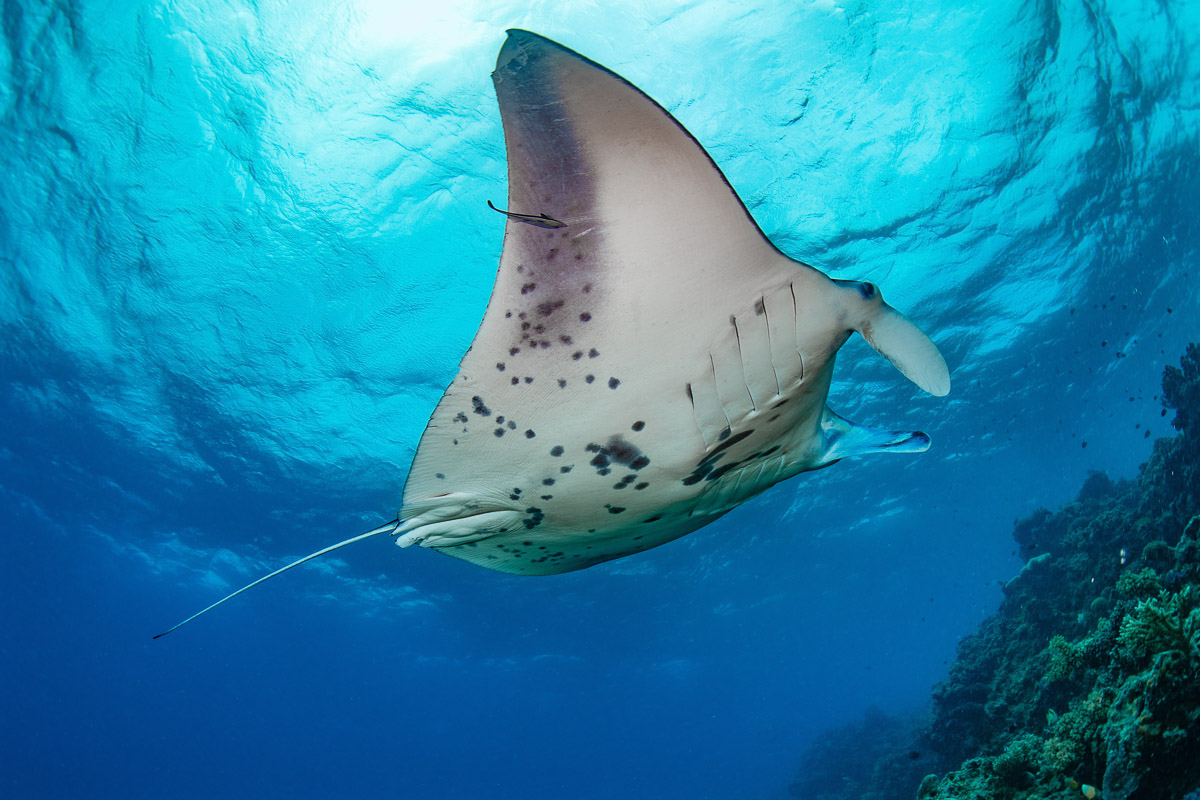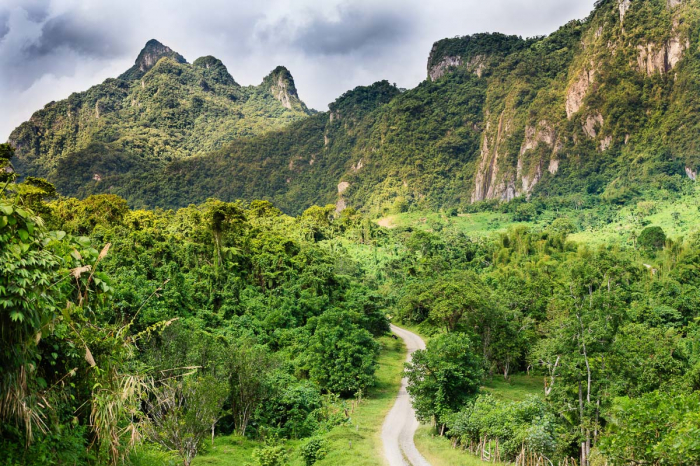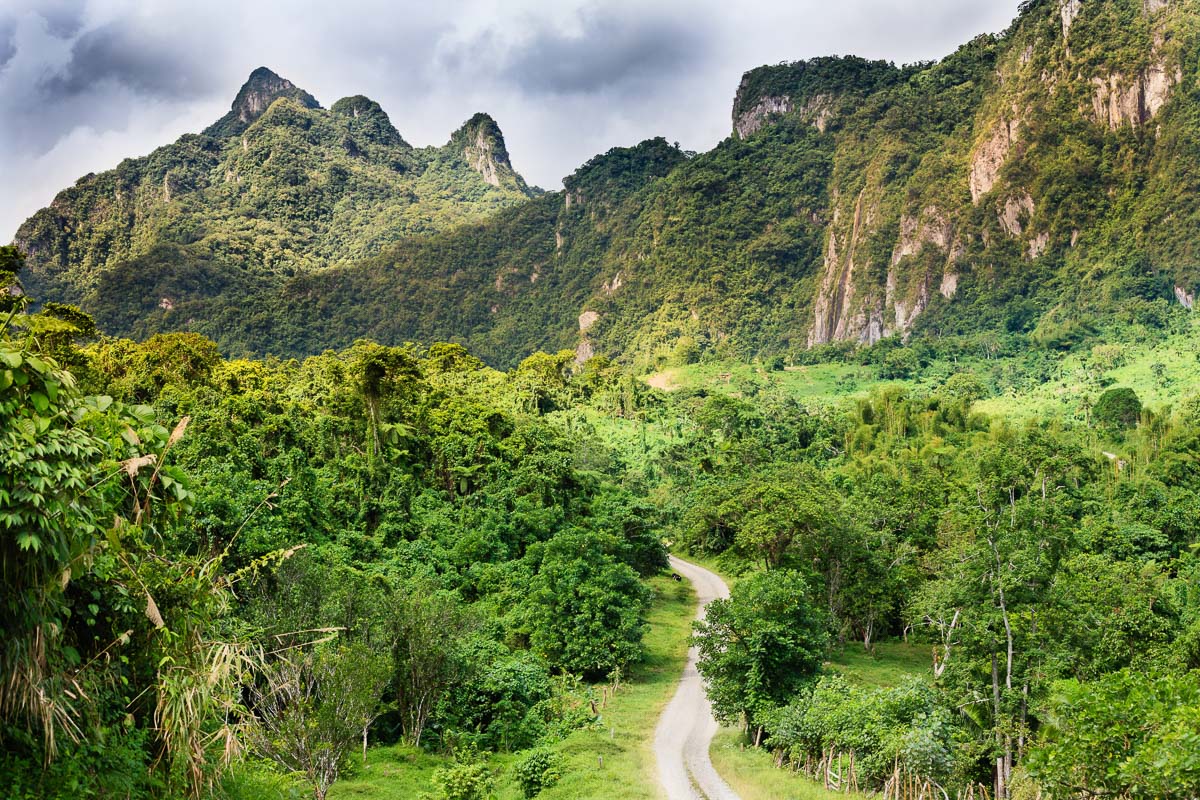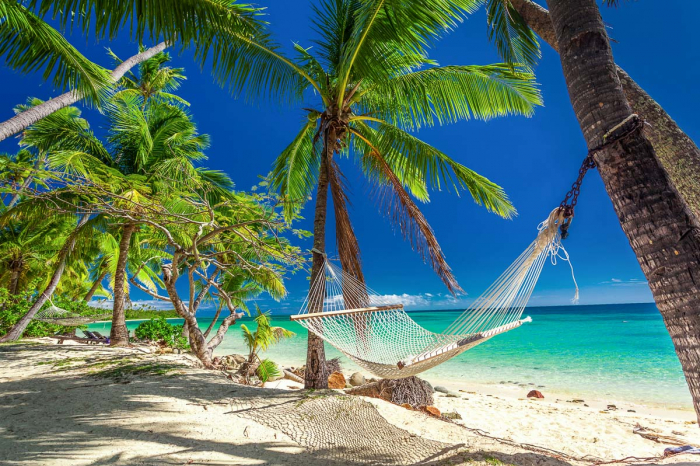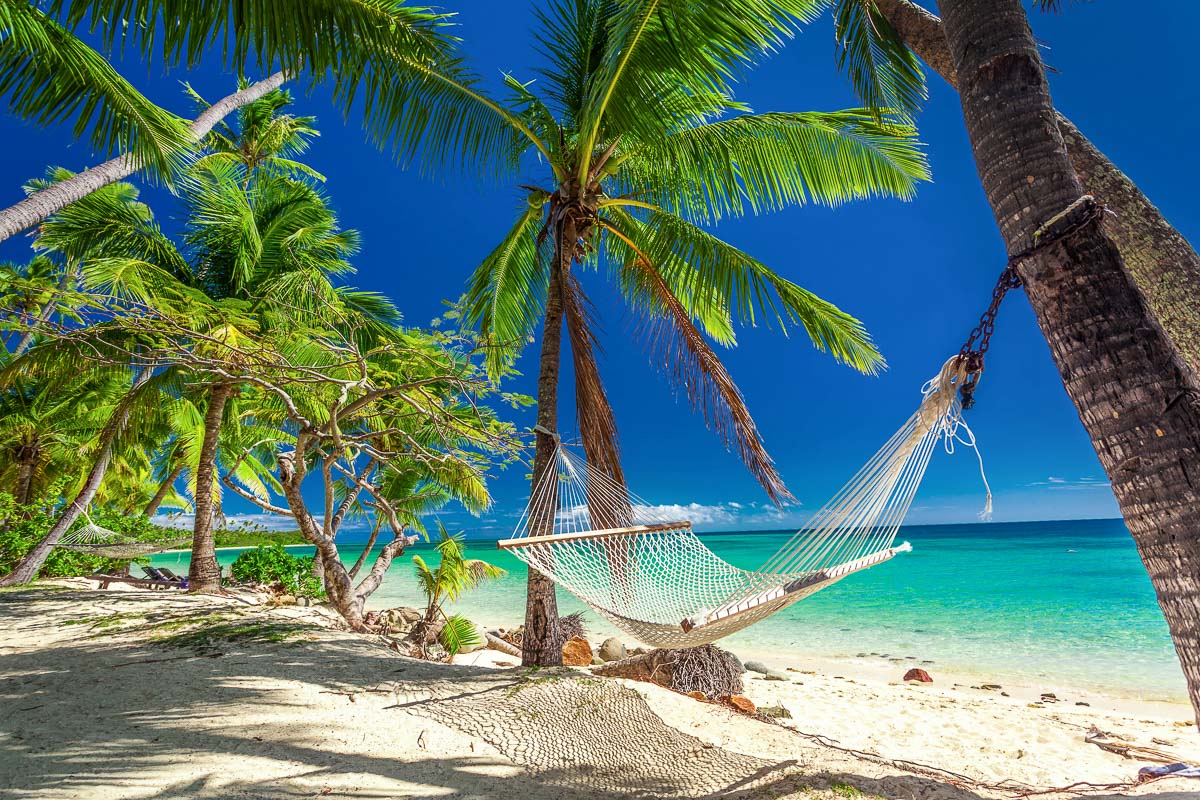 Diving Environment
Type
Reefs, walls, shark encounters
Top tips

Organising day trips on a Sunday can be difficult as many Fijians see it as a day of rest.
Keep in mind that ferries often don't arrive or depart on schedule, so allow plenty of time to reach your destination.
Brush up on Fijian customs before visiting more rural villages. Visitors are sometimes expected to participate in sevusevu, a traditional gift-giving ceremony.
About Viti Levu, Beqa and Kadavu
As a country best known for its tiny, castaway-style coral islands, many visitors touching down in Fiji find themselves surprised at the size of its main island. But, while Viti Levu, or 'Big Fiji', is the unquestionable heart of this country - boasting its only two cities and a wide range of cultural attractions - the island is still deceptively rural. Aside from a couple of compact urban areas and a scattering of coastal market towns, Viti Levu is dominated by scorched sugarcane fields and thick rainforest, both punctuated by verdant mountainous peaks and meandering rivers - which often serve as highways to isolated inland areas.
But, even Viti Levu feels like a bustling metropolis compared to the craggy coastline and vine-tangled interior of Kadavu. Despite being the fourth-largest island in Fiji, Kadavu is easily one of the most rustic, featuring rough, rocky terrain and few real roads. Adventurous visitors can discover spring-fed waterfalls and isolated crescent-shaped beaches hidden away at the ends of barely-beaten footpaths, all the while watched over by endemic birds including the Kadavu fantail, honeyeaters, whistling doves and musk parrots.
Getting there and around
Nadi International Airport is Fiji's main airport, welcoming 97% of the country's international passengers. From here, taxis, buses and car rentals are all available so you can easily reach your chosen destination. Domestic flights also operate between Nadi and Nausori airports, allowing visitors to cross the island from west to east in under 30 minutes.
If you're staying on Beqa, you'll first need to make your way to Pacific Harbour where you can catch a boat transfer to the island. The journey takes around 45 minutes and is normally arranged by your resort.
By far the quickest and easiest way to get to Kadavu is to fly. Domestic flights depart up to six times a week from Nadi, and every Monday from Nausori, taking around 30-40 minutes. Alternatively, you can make your way to Walu Bay in Suva and catch the considerably cheaper, yet more time consuming, ferry service to Kadavu. The trip takes around seven hours and you'll likely share the vessel with lots of different cargo, and sometimes even livestock! Once on Kadavu, you'll find a few minivans shuttling people around the dirt roads, but most travel is done by water.
Where to stay
Viti Levu is home to the sophisticated capital city of Suva, boasting impressive colonial buildings, manicured parks, and lively cafes and clubs, while nearby Pacific Harbour is often described as the 'Adventure Capital of Fiji', offering an abundance of exciting activities. Further east along this southern shore lies the Coral Coast, where a wide choice of luxury resorts are scattered along mile-upon-mile of beautiful beaches.
The western city of Nadi is the point of entry for most visitors and offers access to the salubrious port town of Denarau - home to many sought after resorts, a championship golf course, and an exclusive shopping centre with multiple world-class restaurants. In contrast, despite being easily accessible from Nadi, the northern town of Rakiraki delivers a wonderful sense of seclusion, far from the busy tourism hotspots further south.
Beqa Island is located just ten kilometres south of Viti Levu and features virtually no roads and just a few villages scattered along the coastline. While certainly well-known, this island remains low-key, and is also the traditional home of Fijian fire walking, offering a genuine taste of traditional Fijian culture and hospitality.
Like Beqa, Kadavu Island provides an altogether more authentic experience, where the enthralling local culture and warm South Pacific hospitality shines bright. You won't find extravagant and exclusive hotels here, just rustic and down-to-earth resorts and humble homestays that are deeply in tune with their natural surroundings.
When to dive Viti Levu, Beqa and Kadavu
Diving in Fiji is year round but there are two main seasons that can impact the conditions underwater - the dry season that runs from May through to October, and the wet season from December to April.
During the dry season, the water is at its clearest with visibility reaching 30-metres or more, but it can be a little windier, with Kadavu's southern coast experiencing particularly choppy conditions at times. Water temperatures can drop to 23-25°C, especially in August, while temperatures on land range between 25-30°C.
The wet season is calmer and warmer, with water temperatures rising to 28-30°C, but plankton blooms and run-off from the land can reduce visibility, particularly close to Viti Levu. Rainfall is heavy and prolific in the late afternoons and early mornings during the wet season, and temperatures average 30ºC, ensuring high humidity.
While sharks are present year-round, bull shark sightings drop during their mating season which runs from November to February. Mantas can be seen throughout the year at Kadavu, while pilot whales can make appearances between April and May.
Conservation
Fiji is home to over 200 locally managed marine parks, covering over 12,000 kilometres of ocean in total. And, that number is steadily on the rise. In fact, the Fijian government is committed to a plan that would designate over 30% of the country's ocean as a protected marine area in the coming years. Within these zones, fishing and anchoring would be prohibited, and tourism-based companies would require a permit for operation.
The Shark Reef Marine Reserve and the extended Fiji Shark Corridor together protect shark species between Pacific Harbour and Beqa Lagoon and nearly 50 kilometres of the southern coast of Viti Levu. Established in 2004, these marine protected areas and the incredible shark dive conducted within it, have become crucial for shark education and research opportunities. And, whilst feeding has the potential to be detrimental to sharks, there is no doubt that this dive site - and the team that has promoted the dive for many years - has contributed hugely to the conservation of sharks in Fiji, providing a fantastic example of shark tourism and the enormous contribution it can have on an island economy.
---
Viti Levu, Beqa and Kadavu dive resorts
Other popular destinations