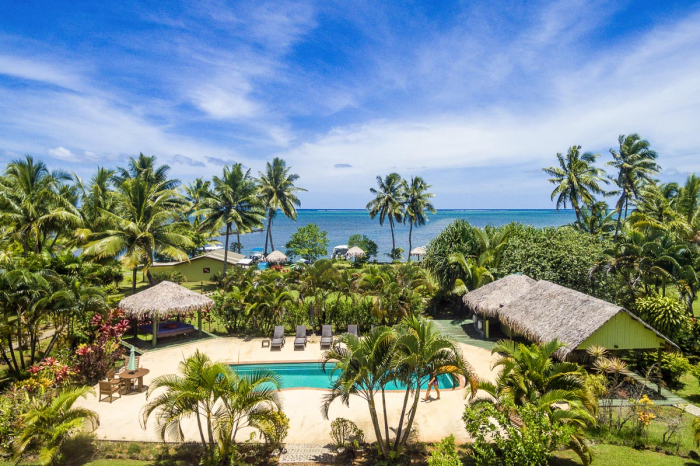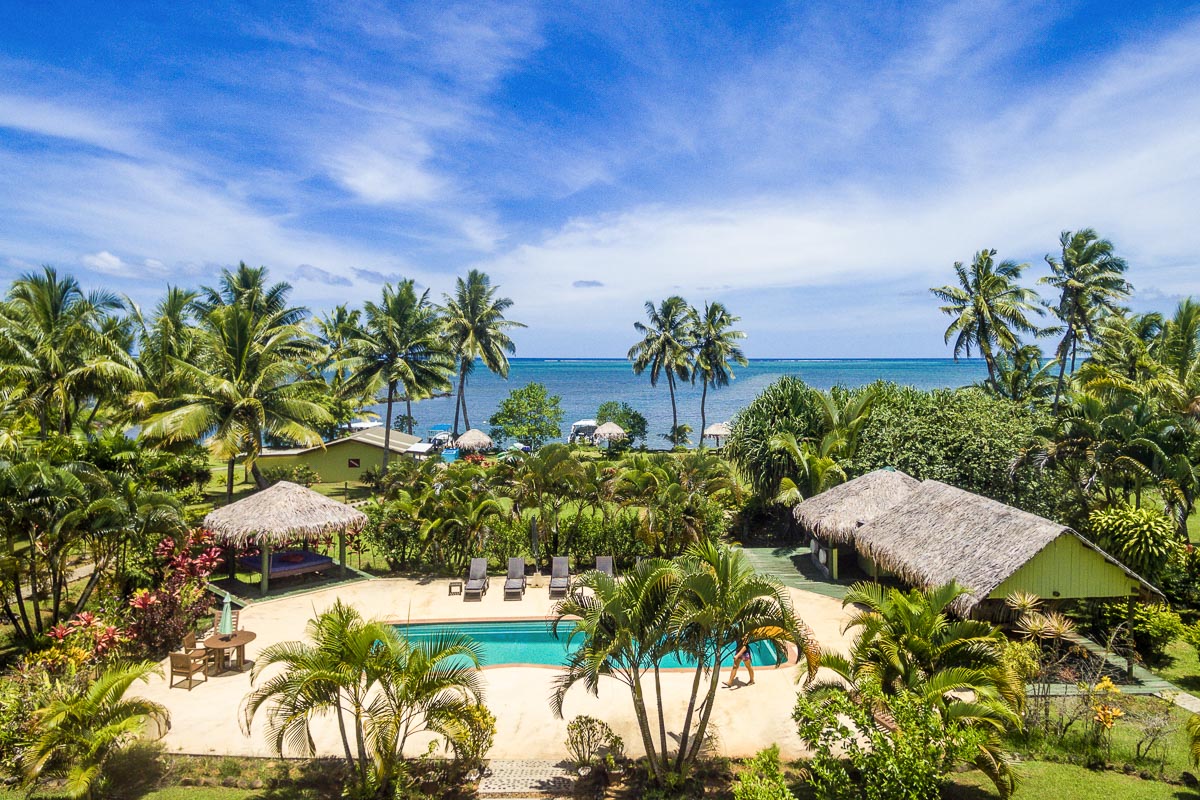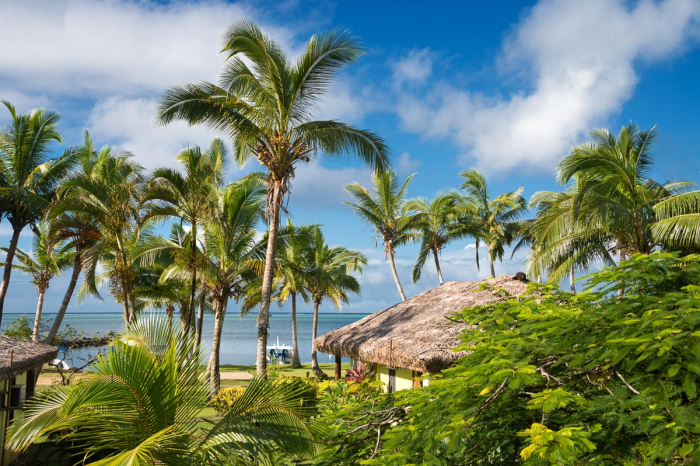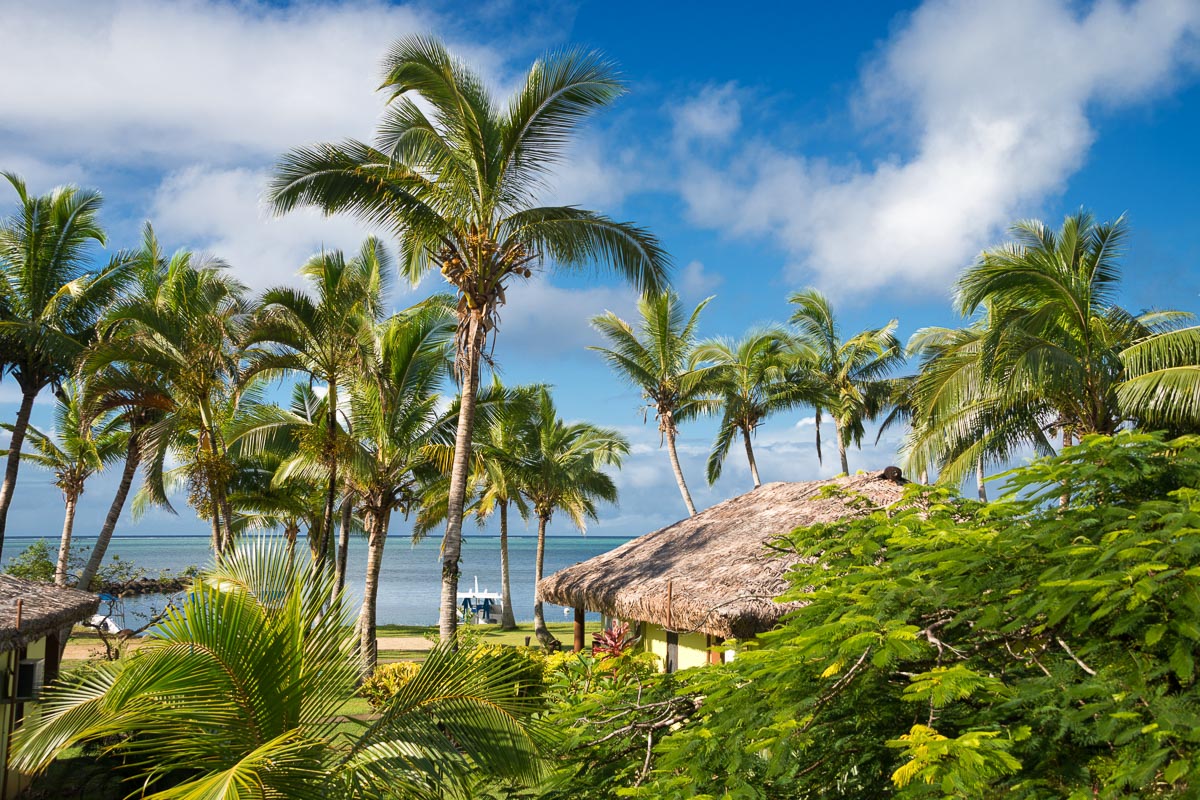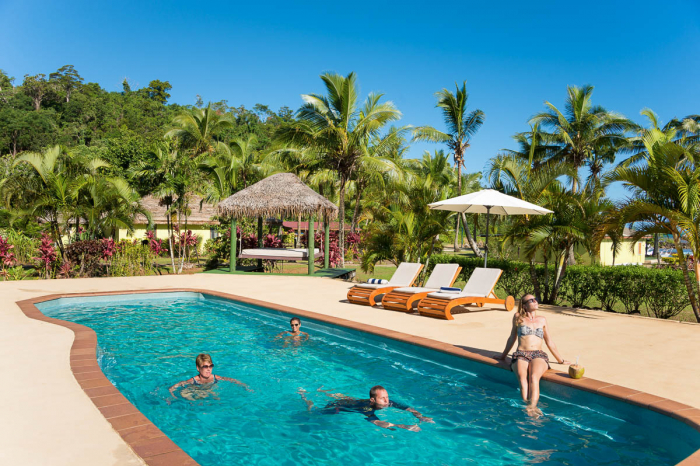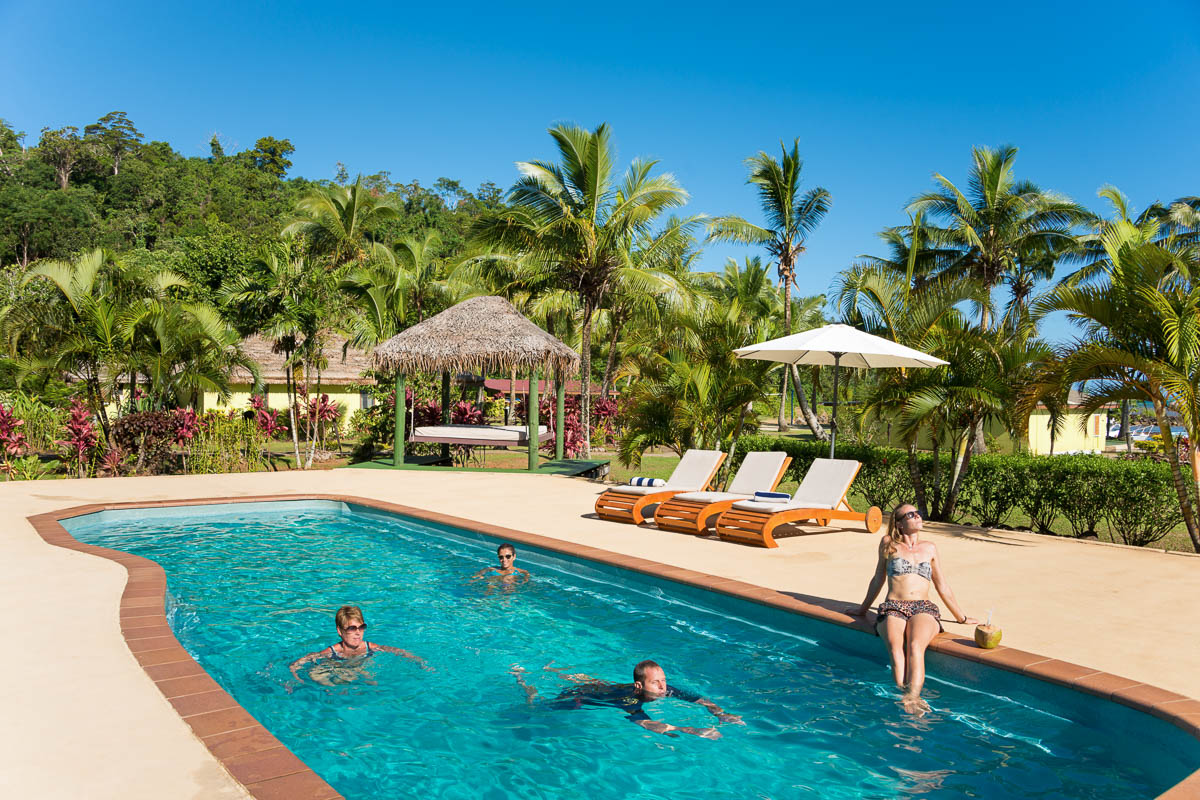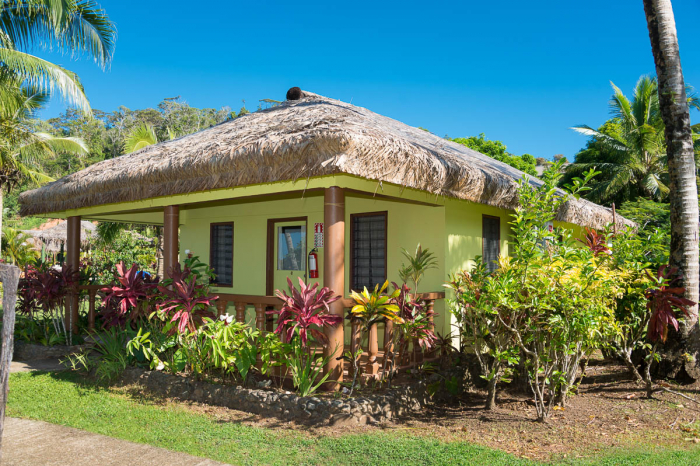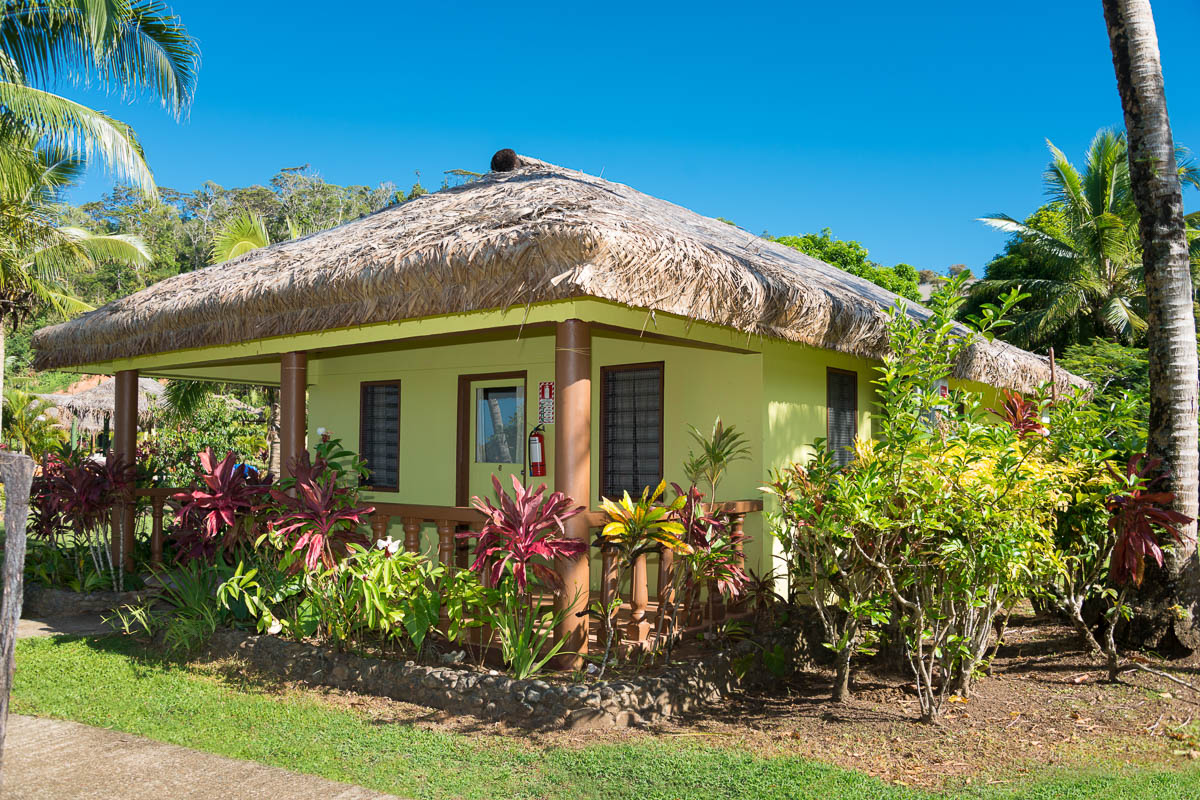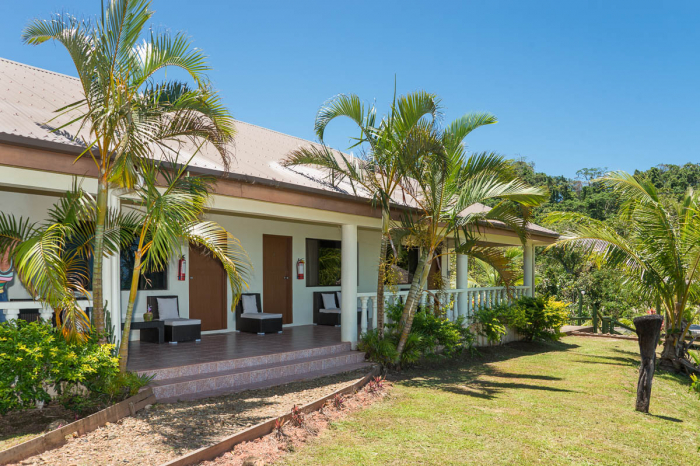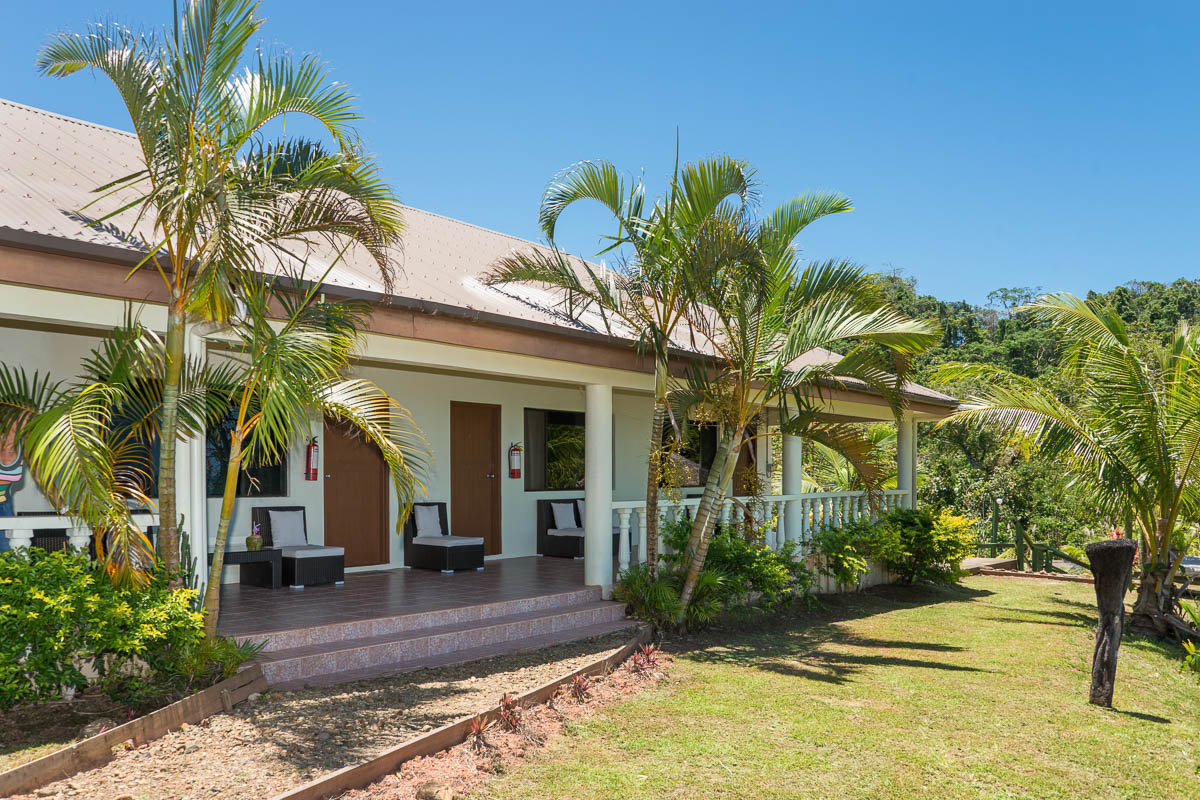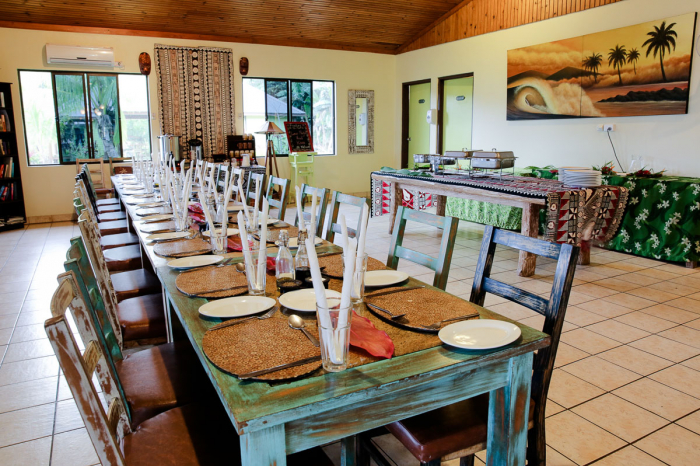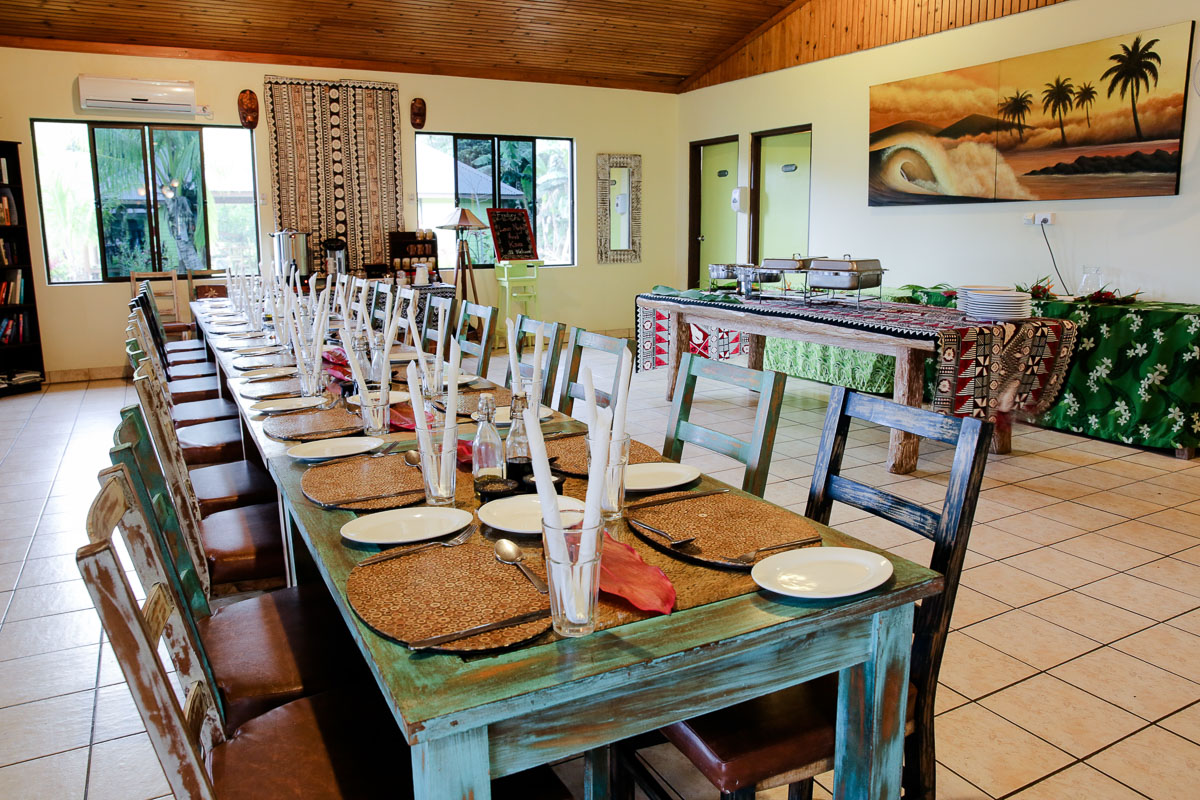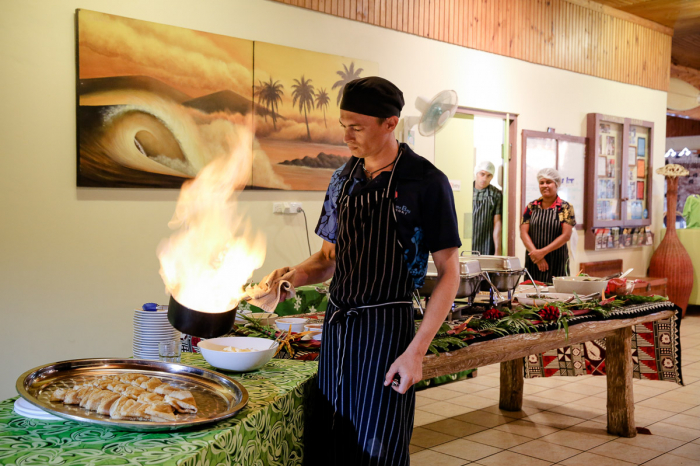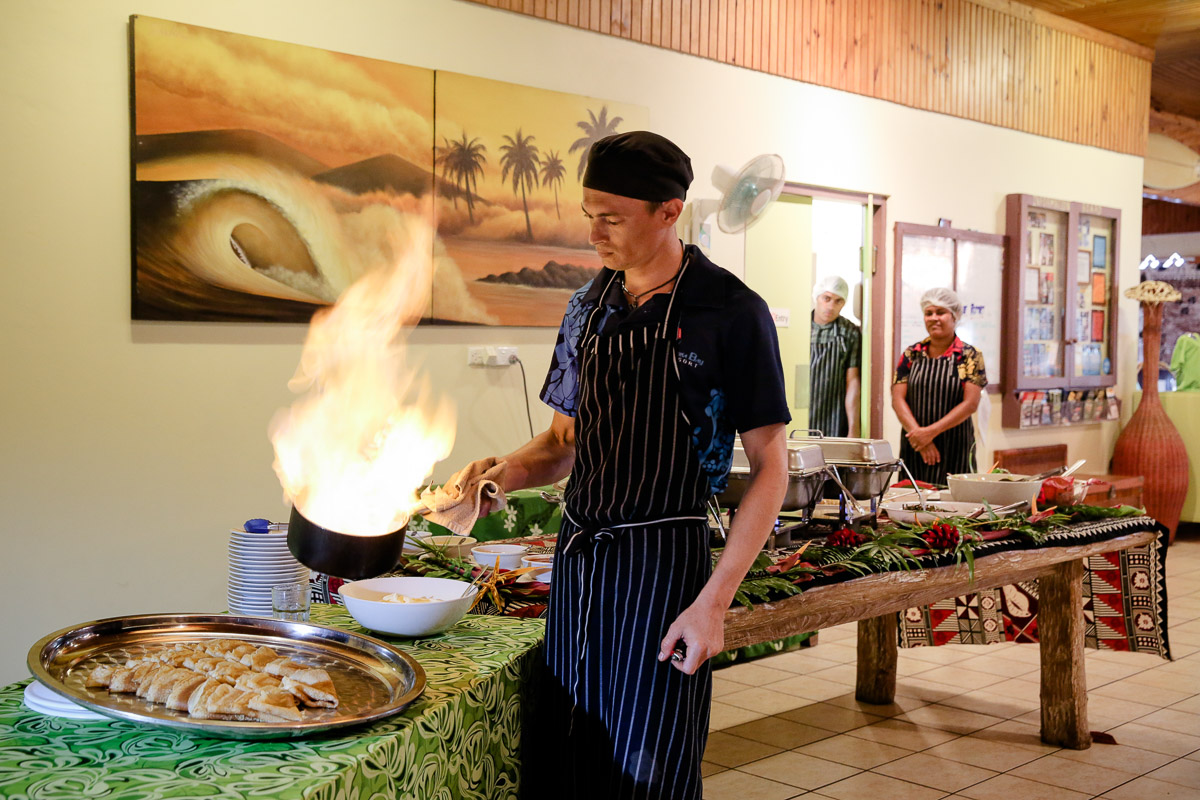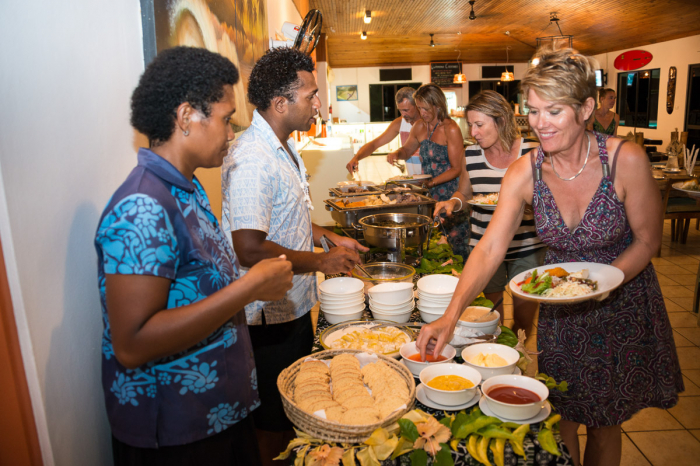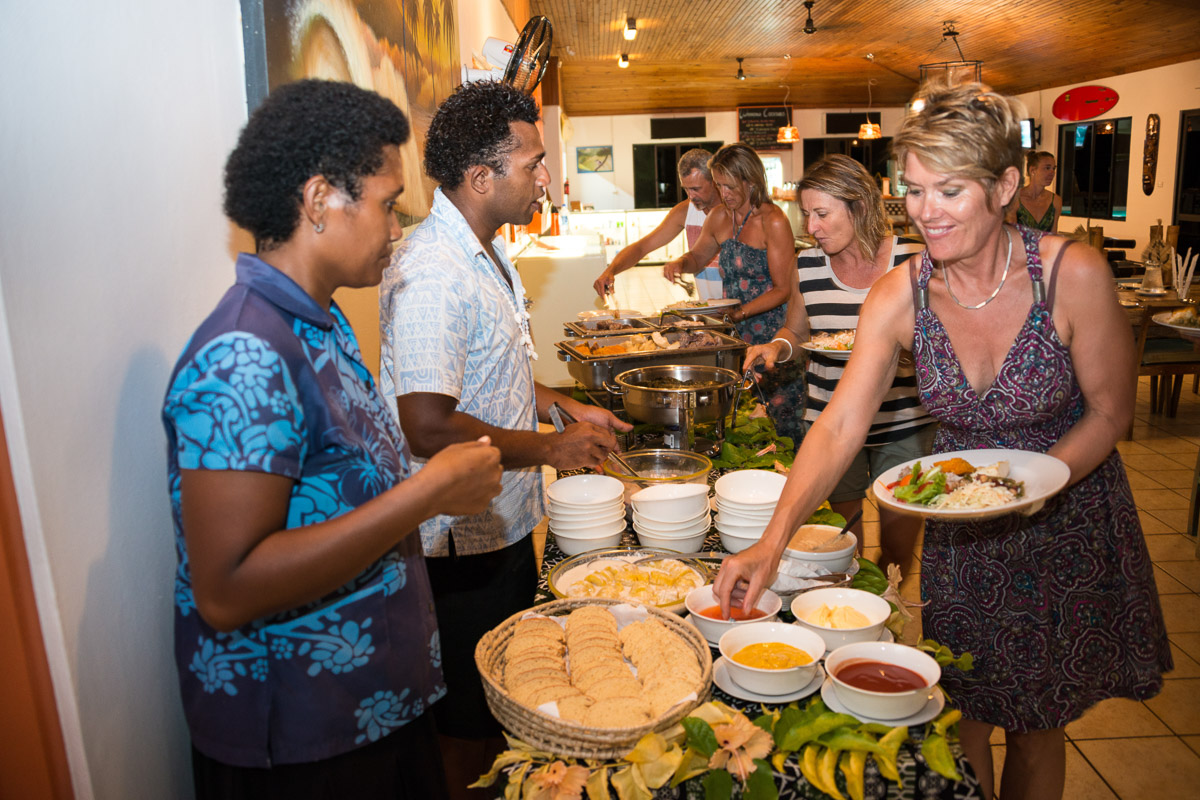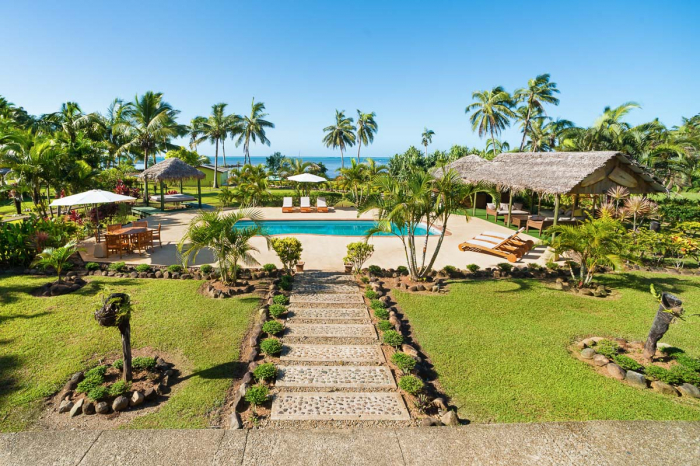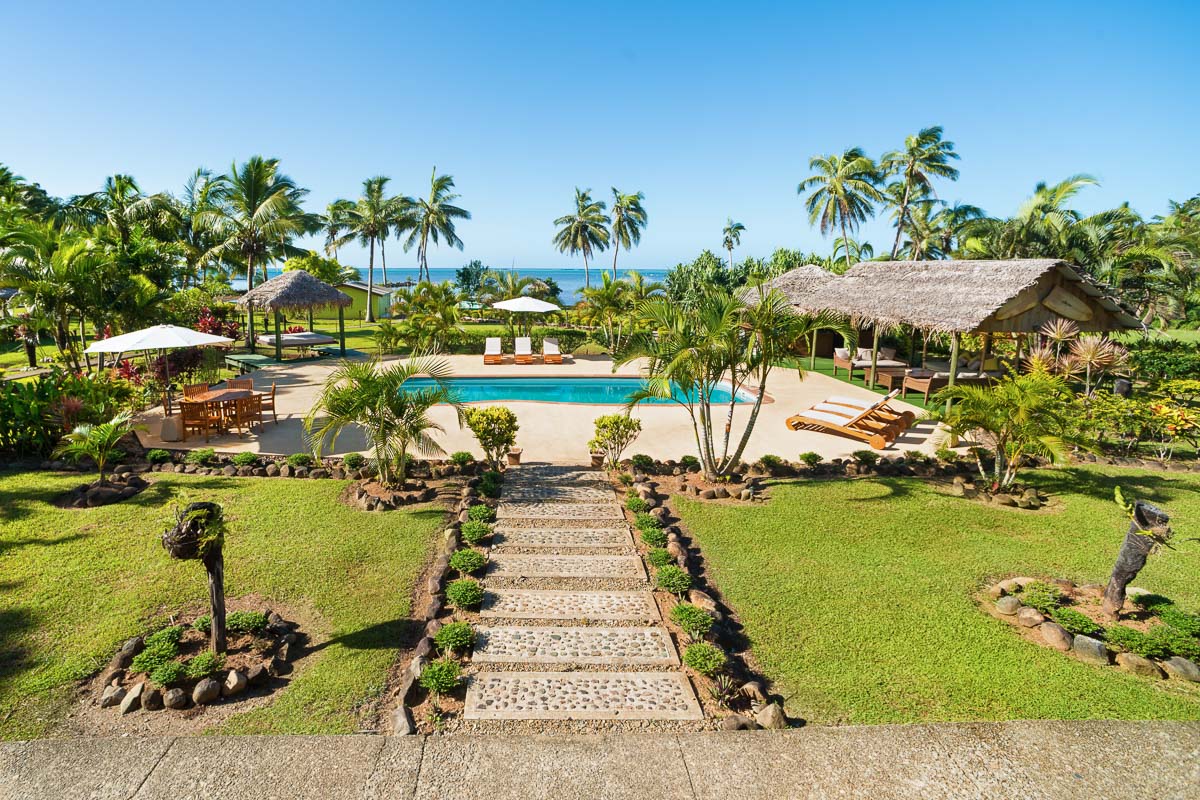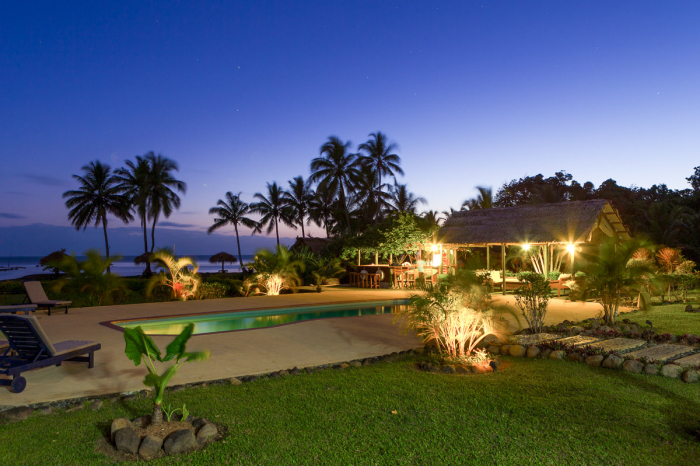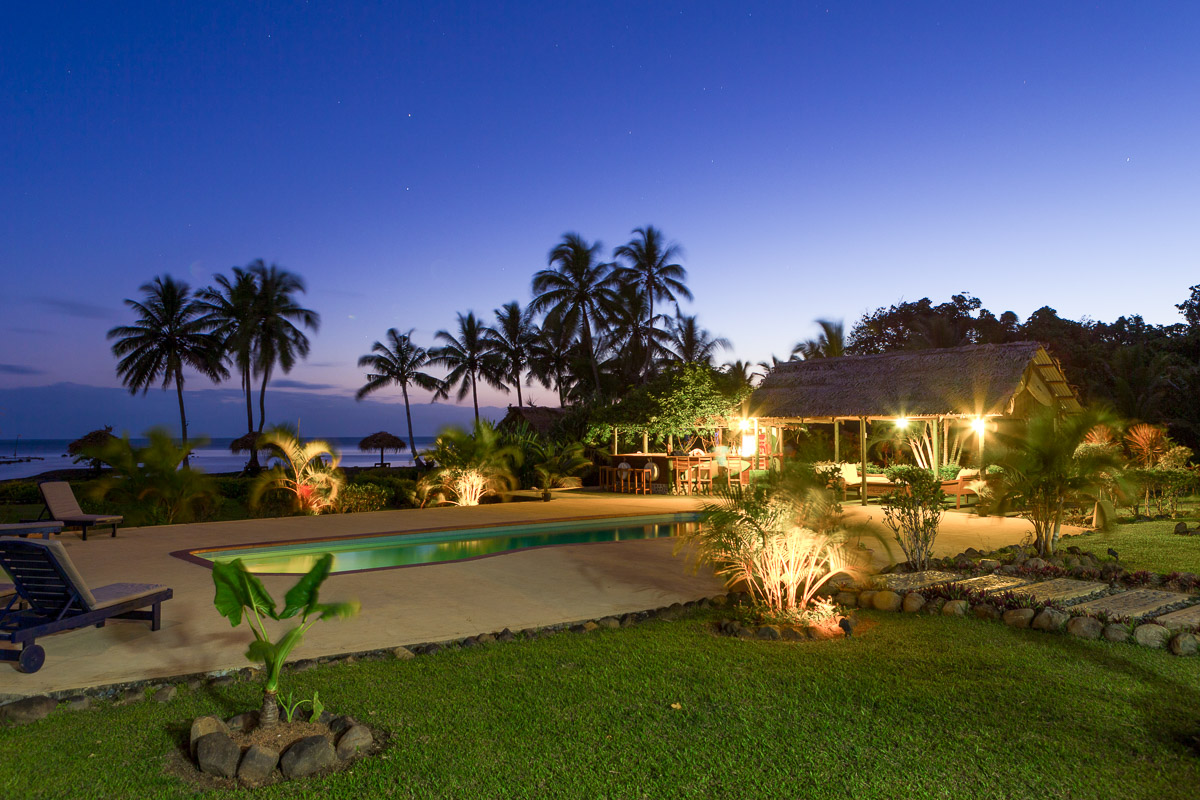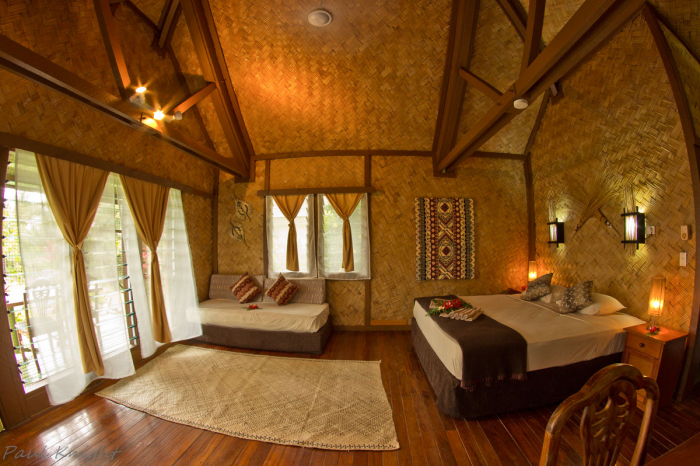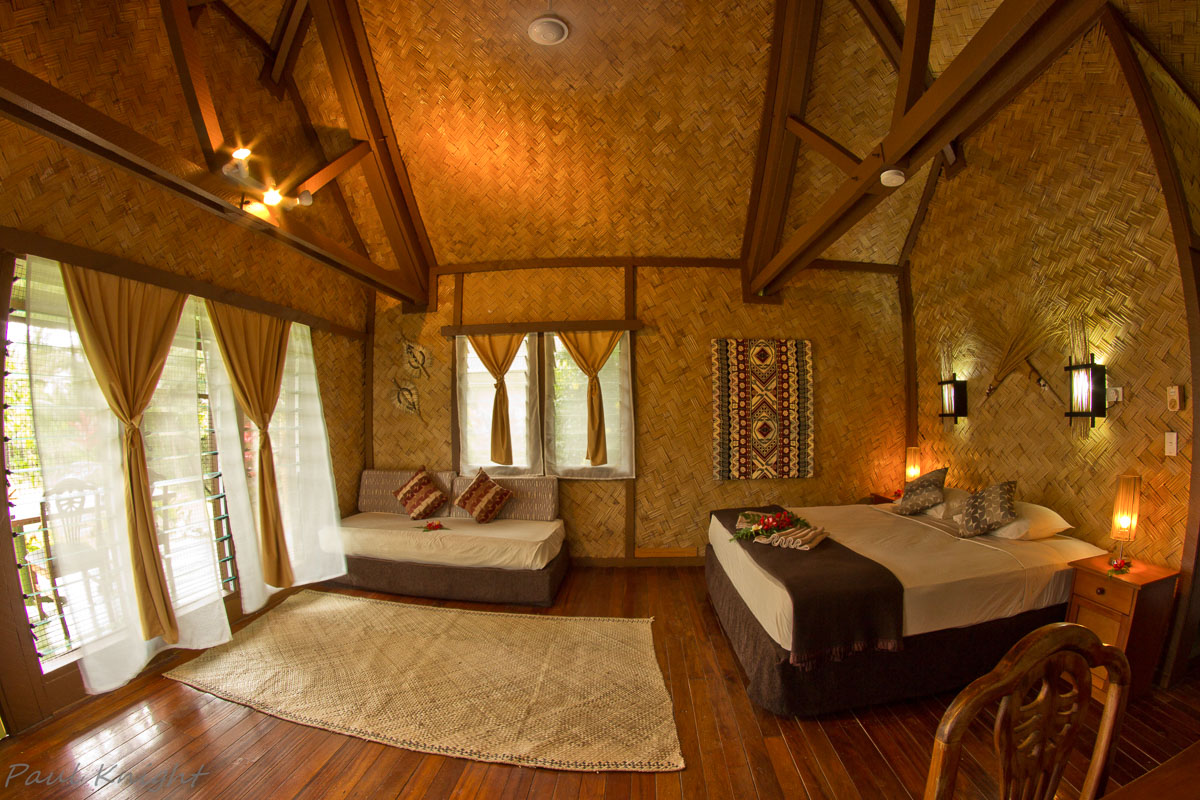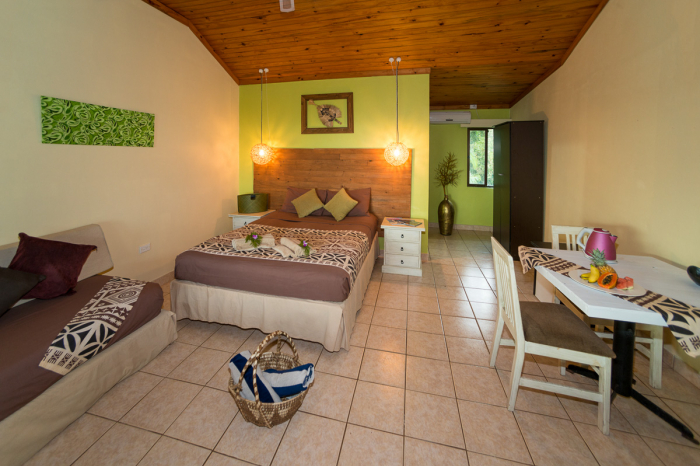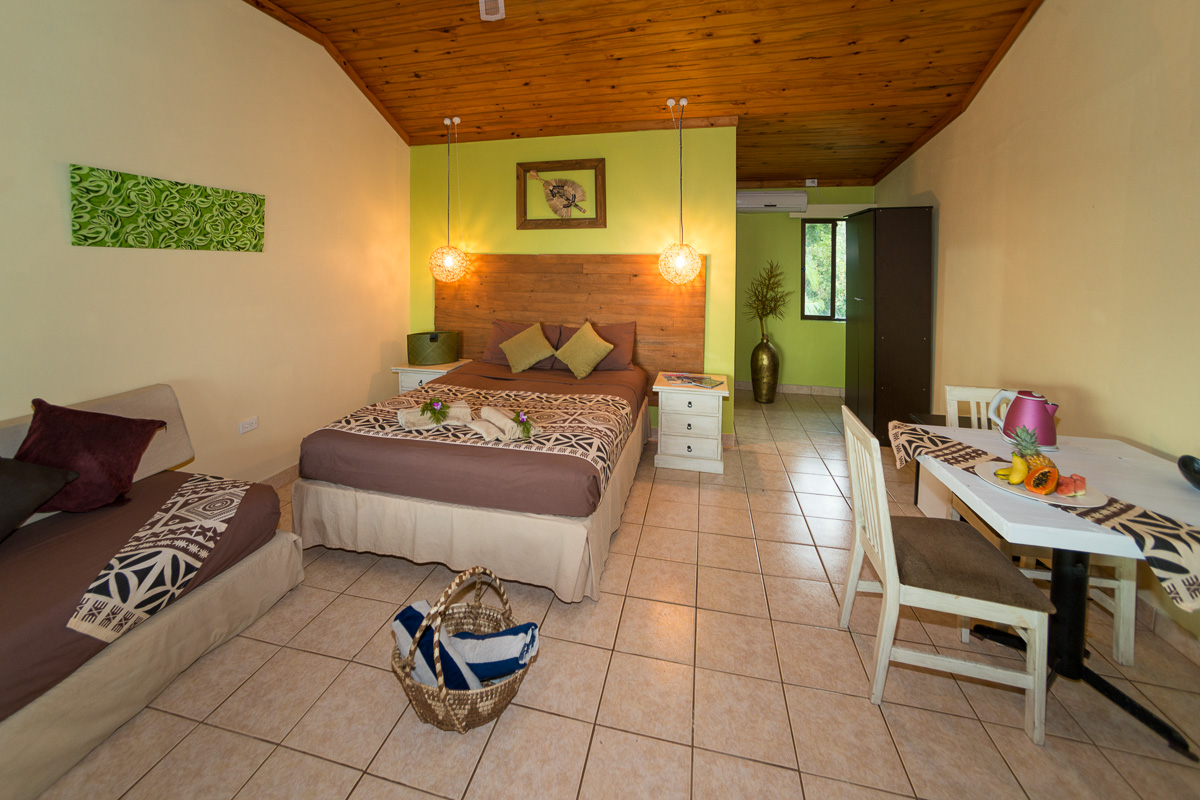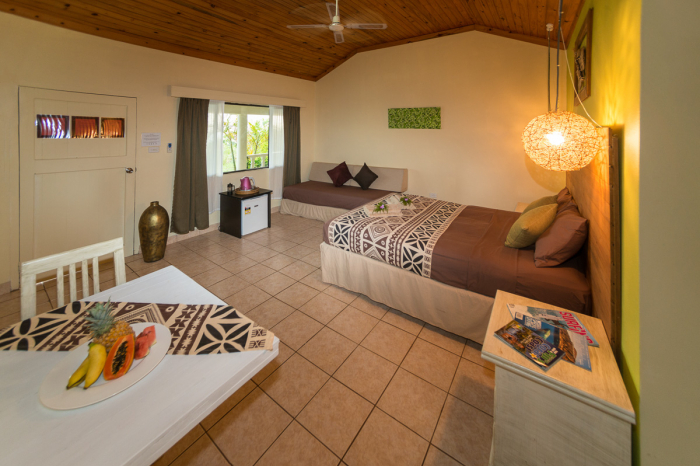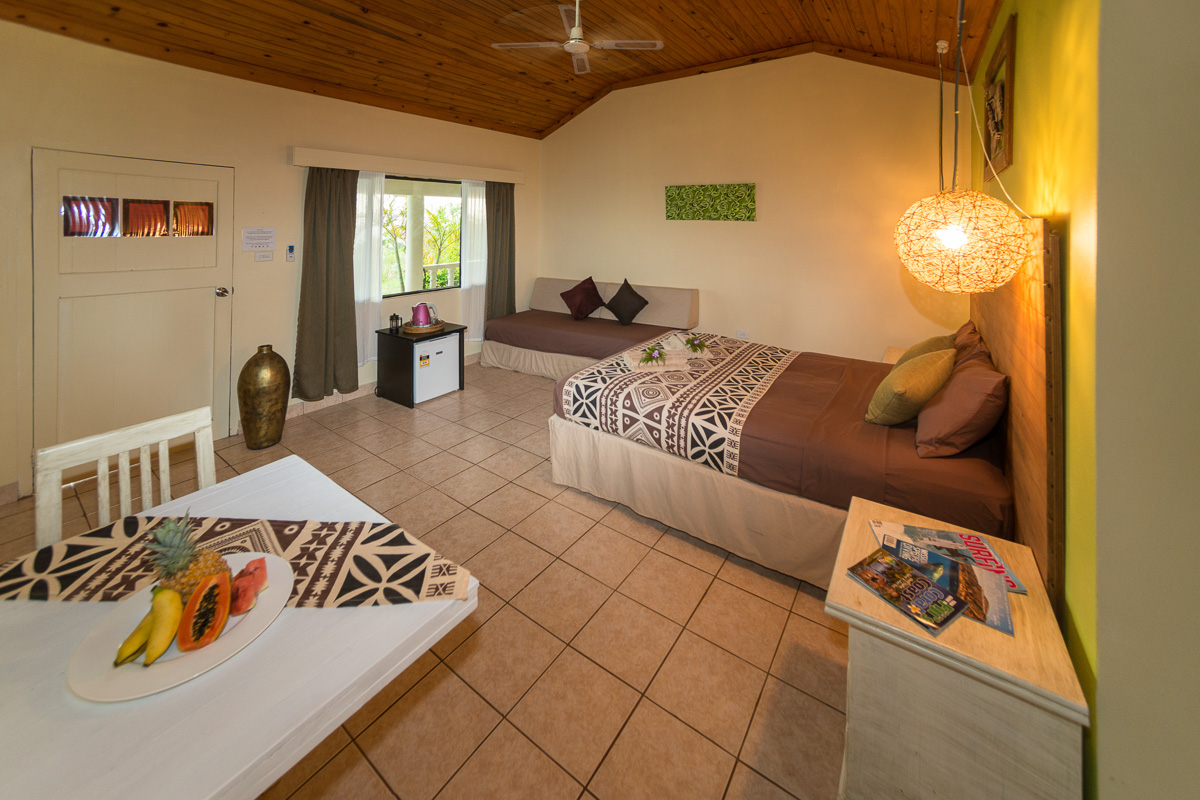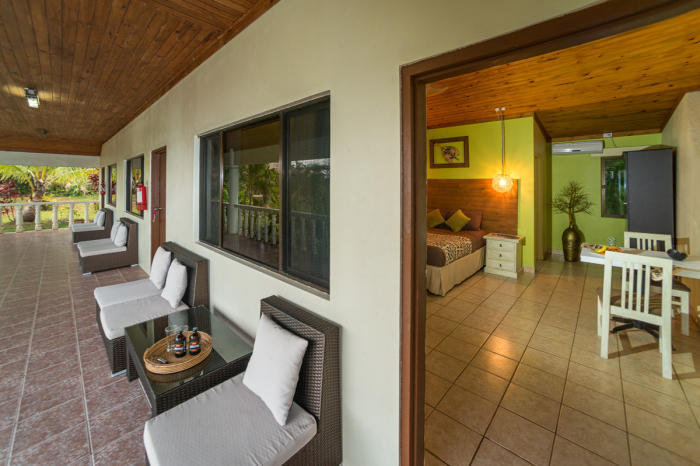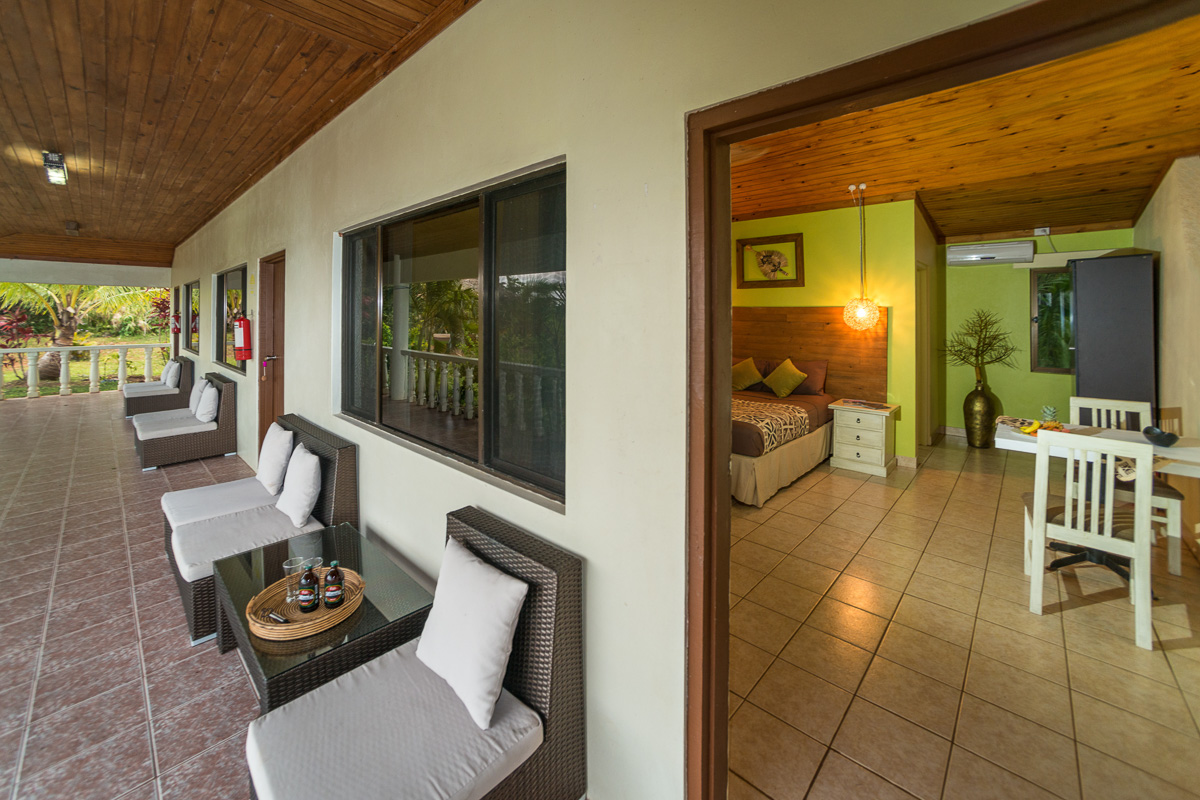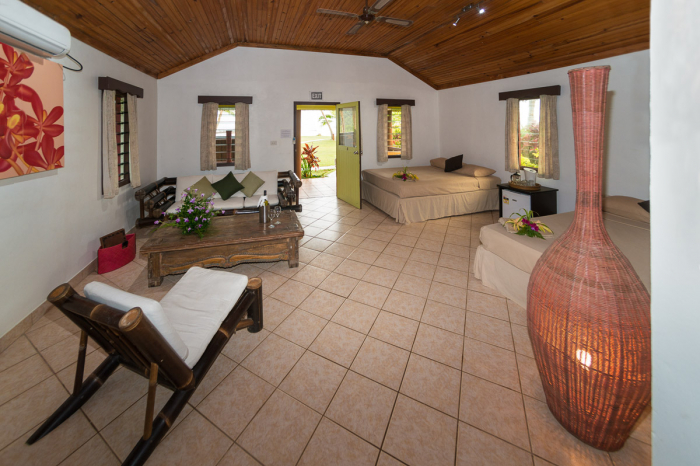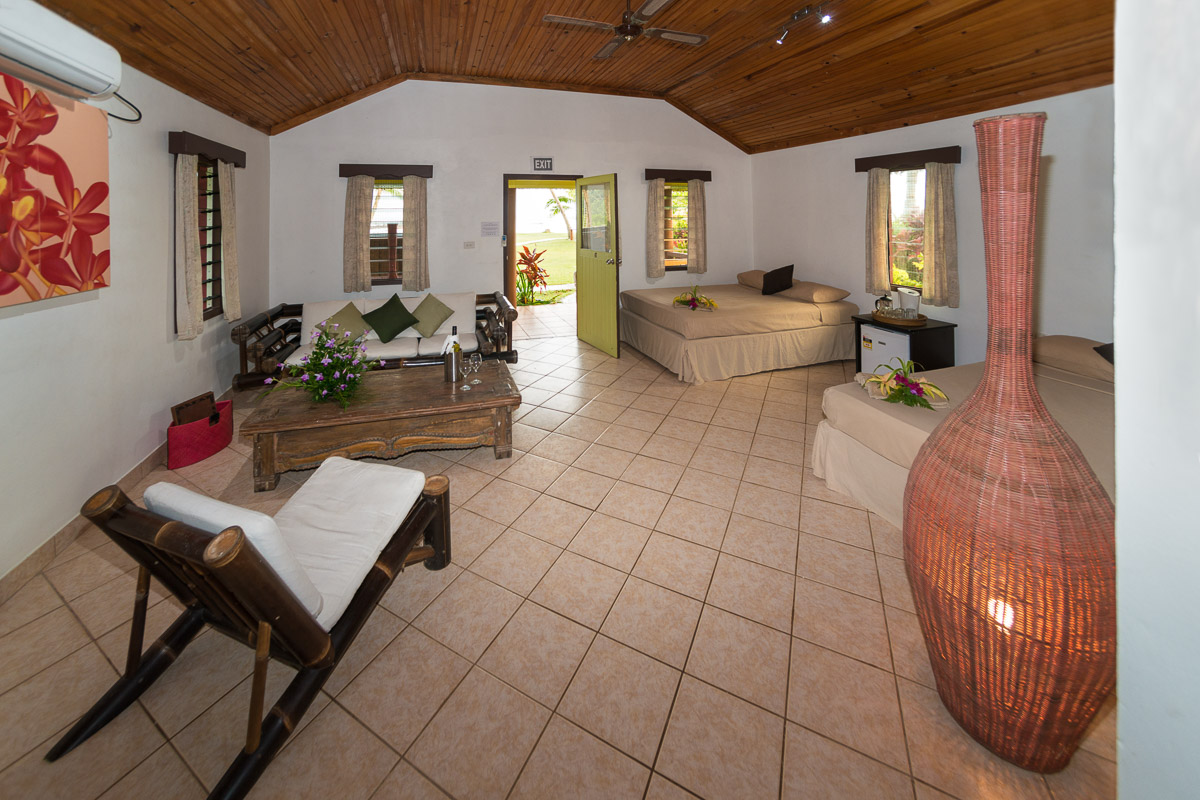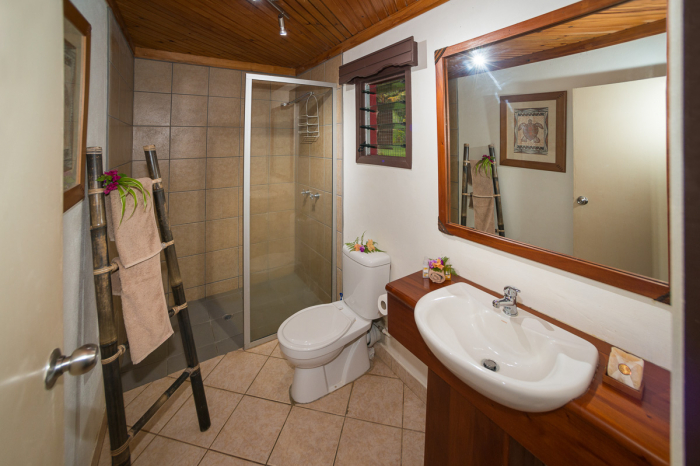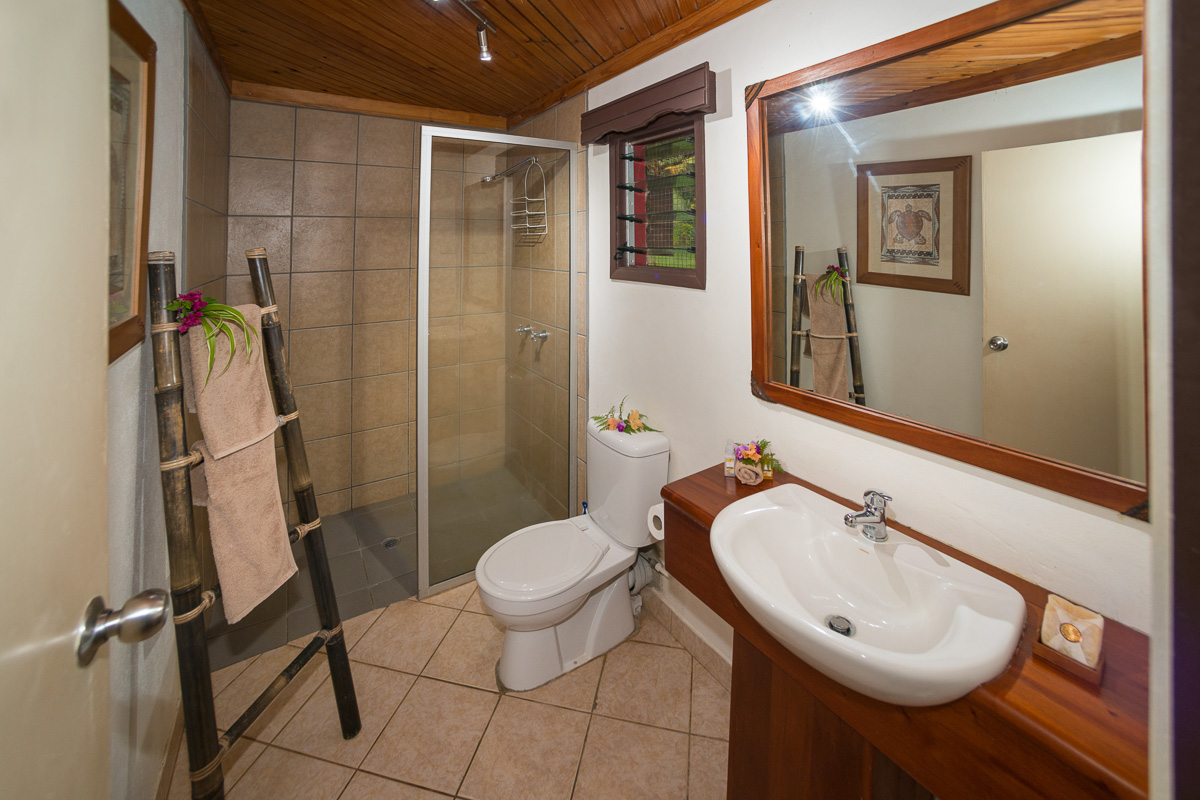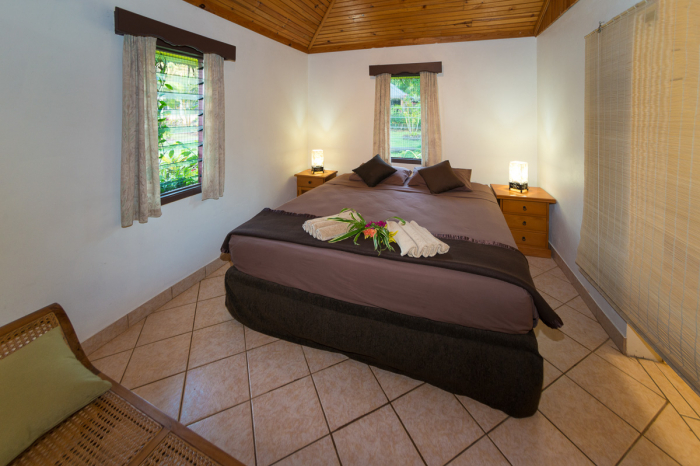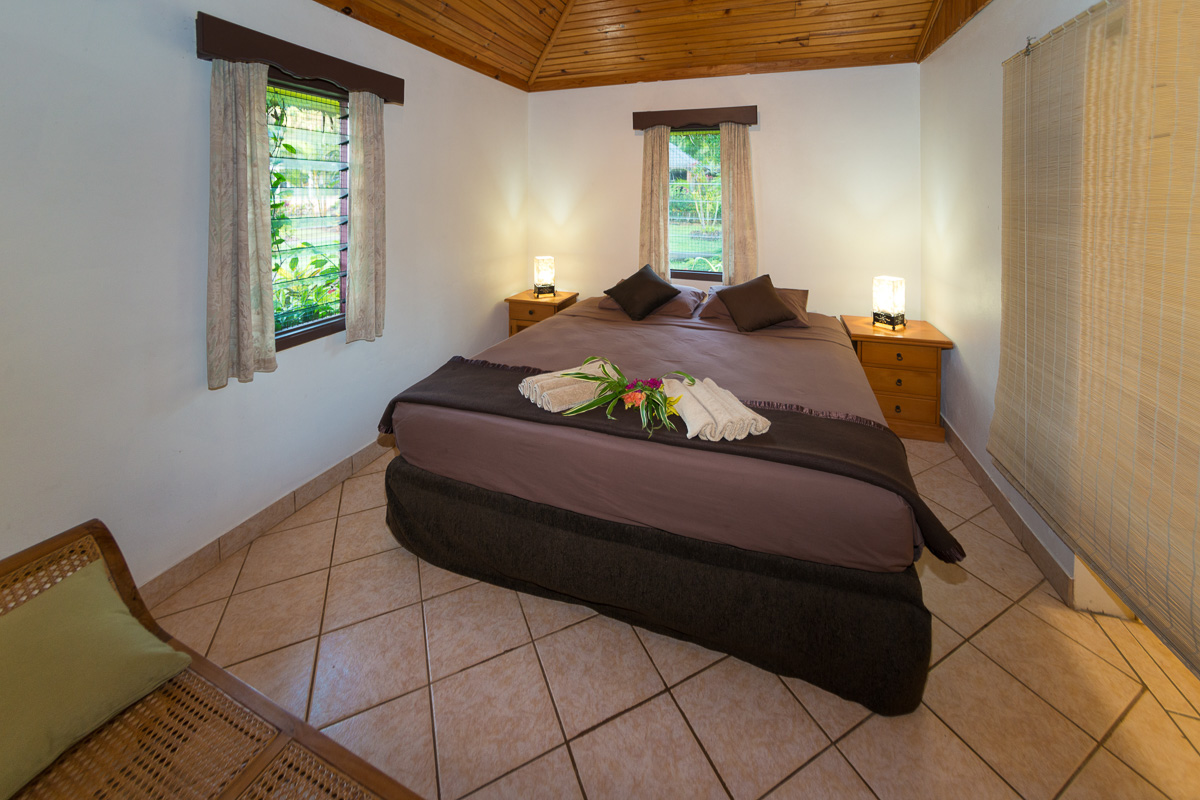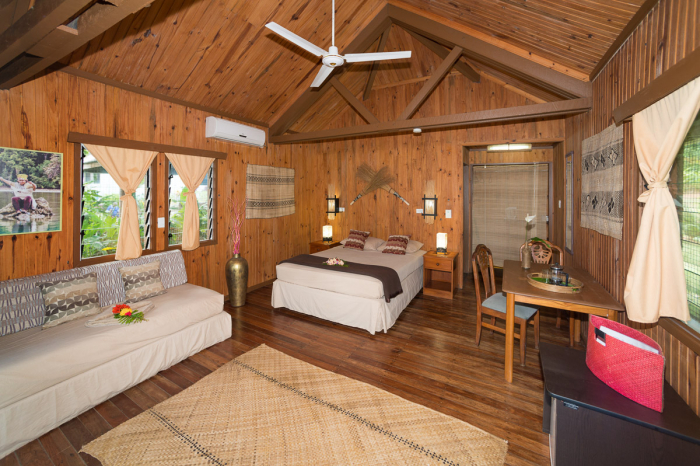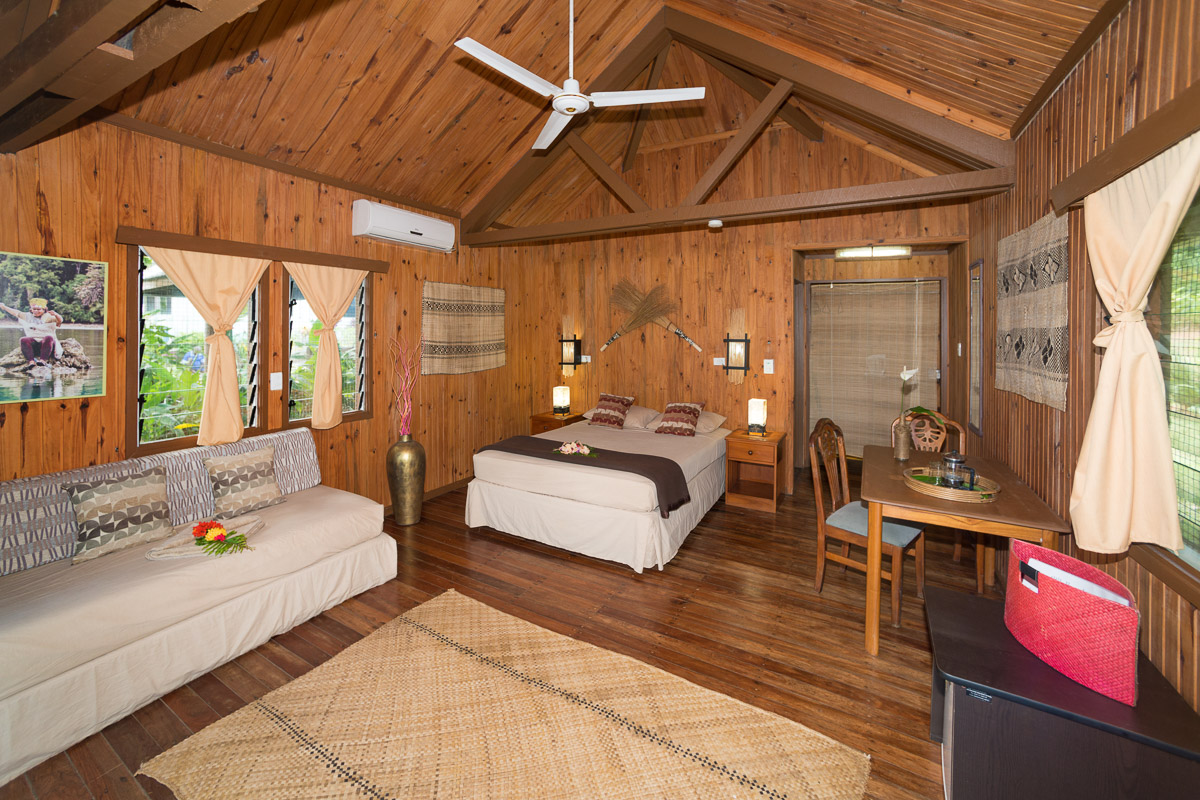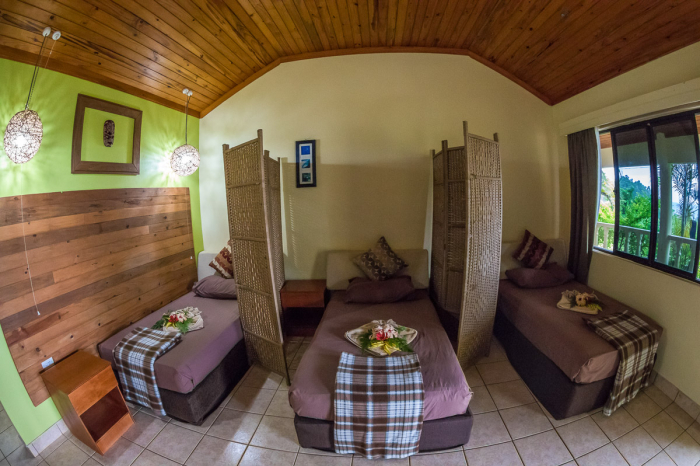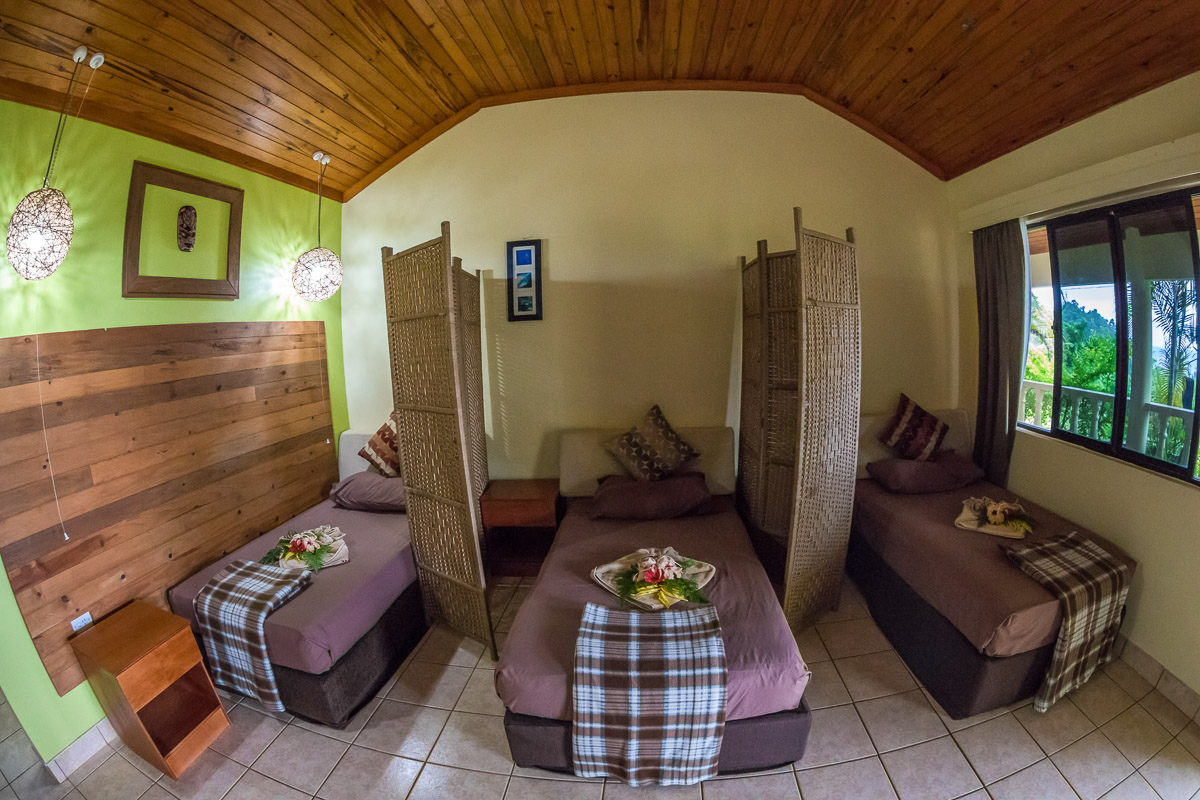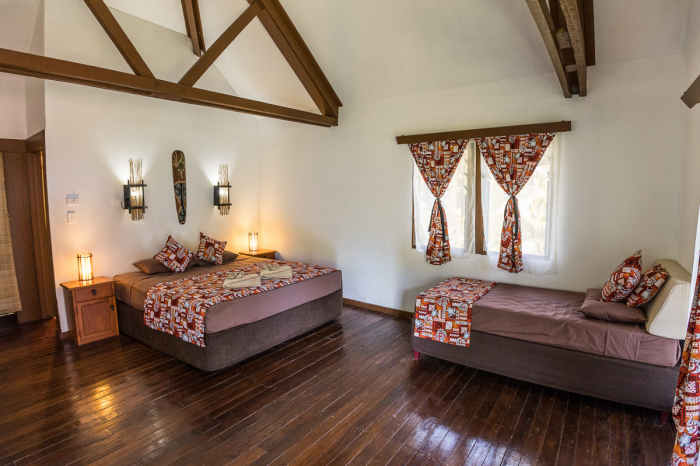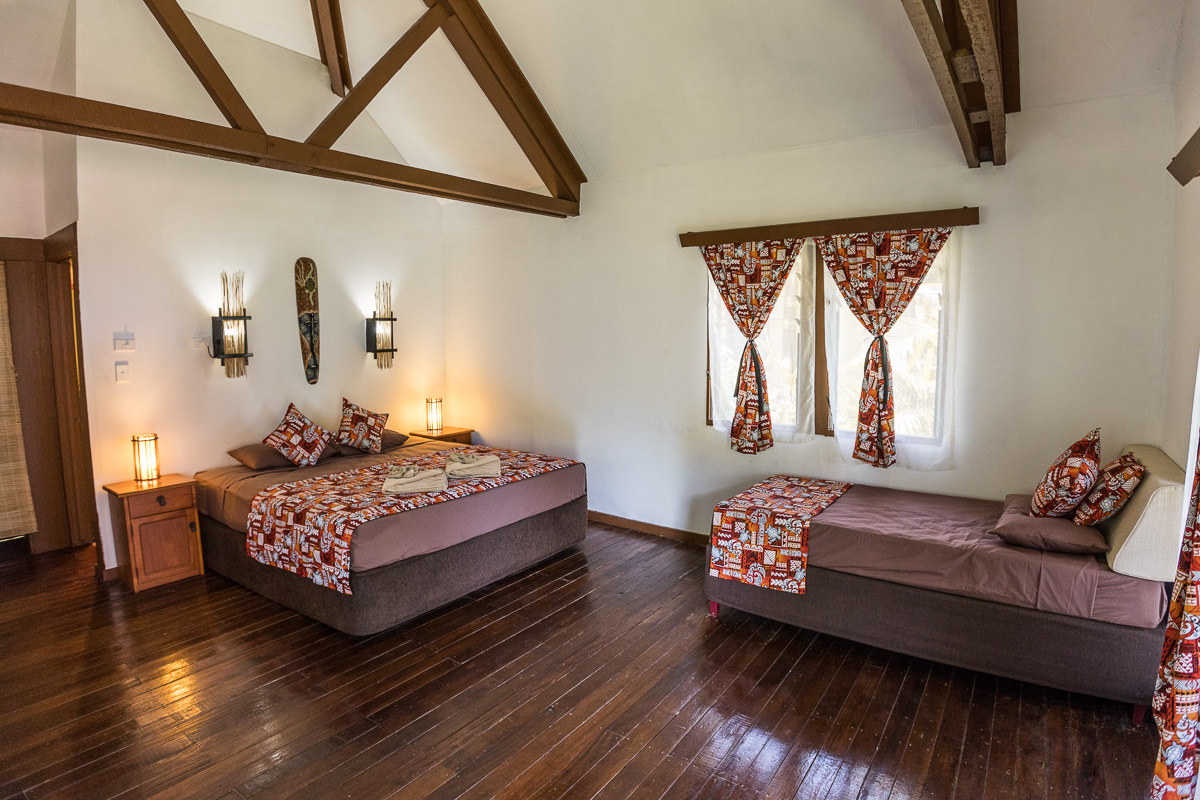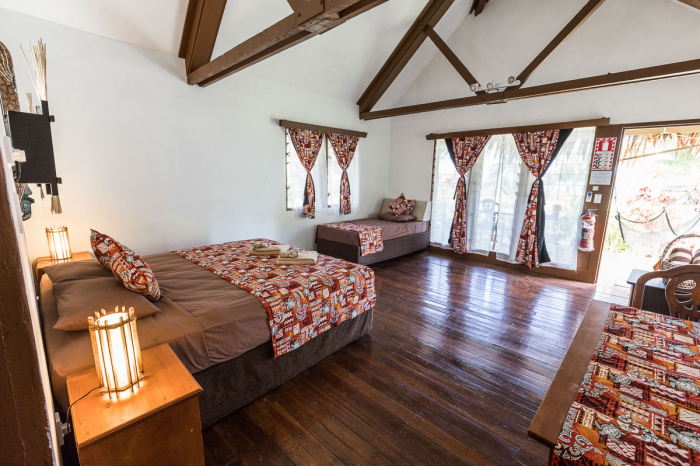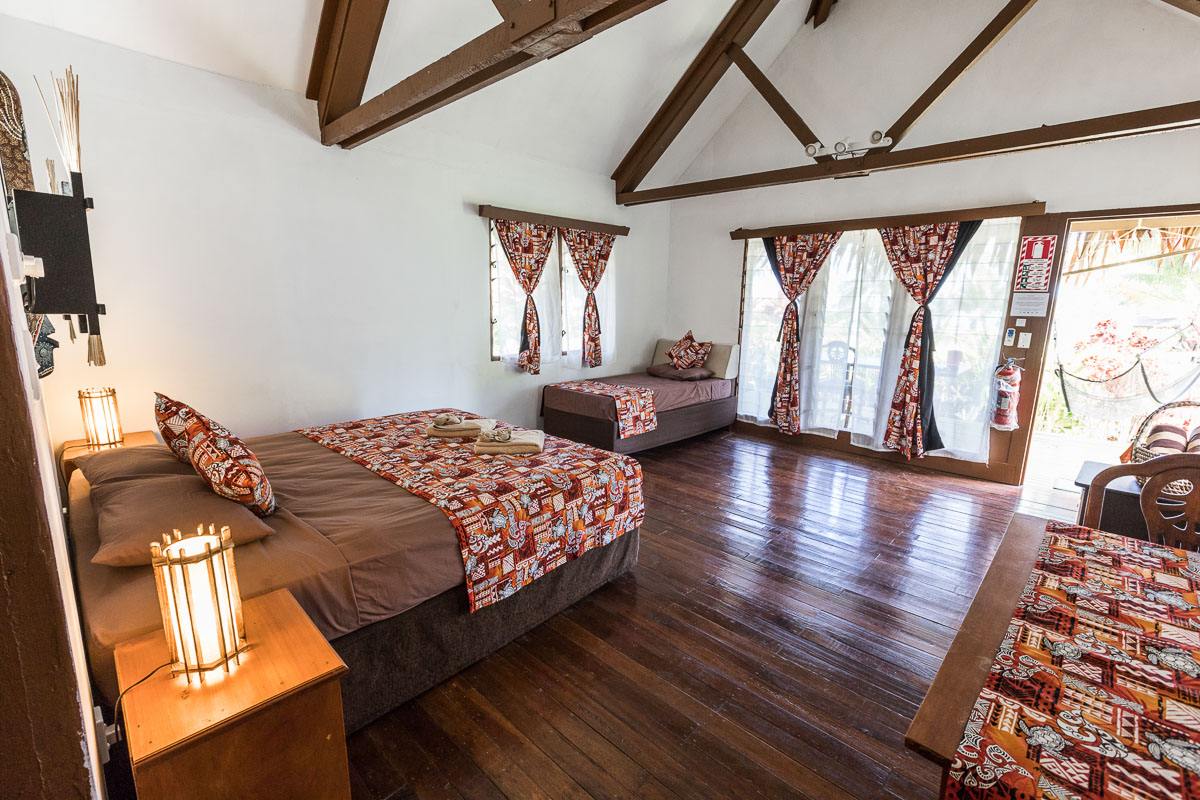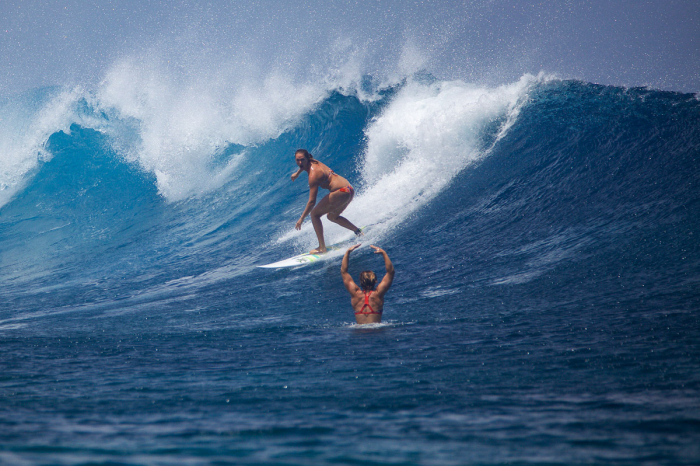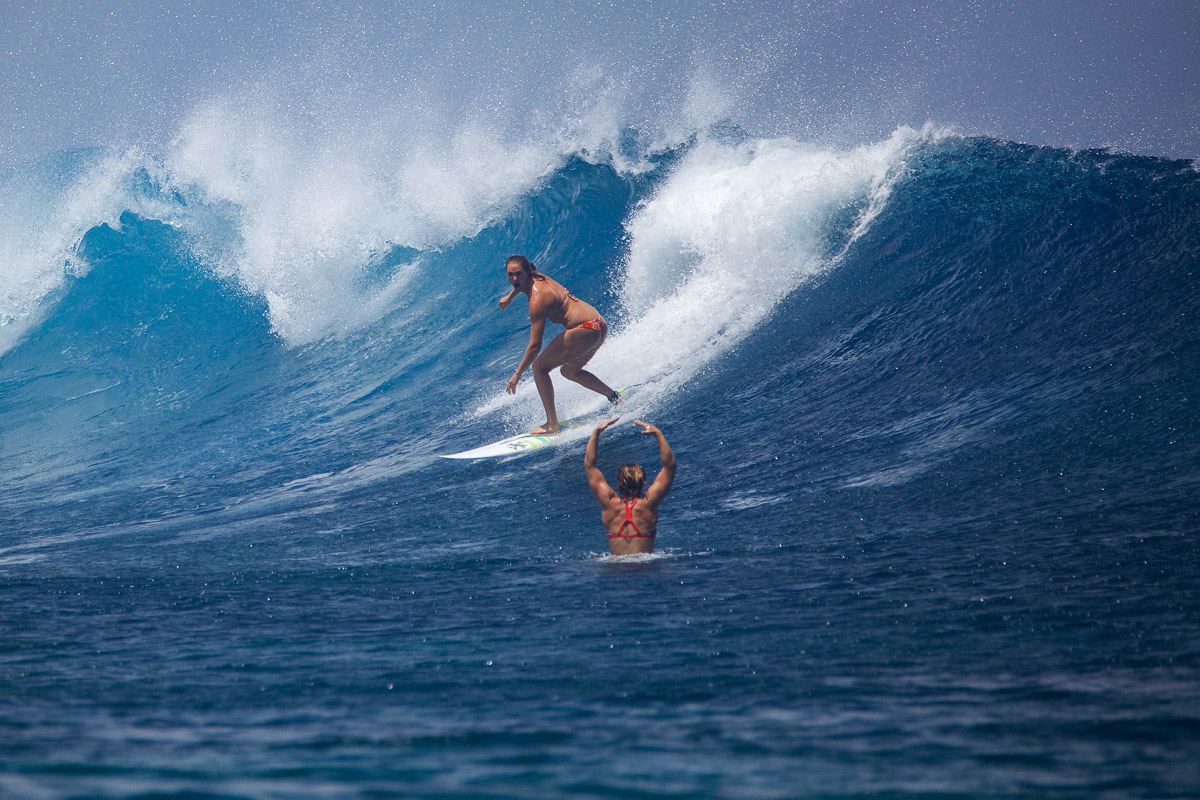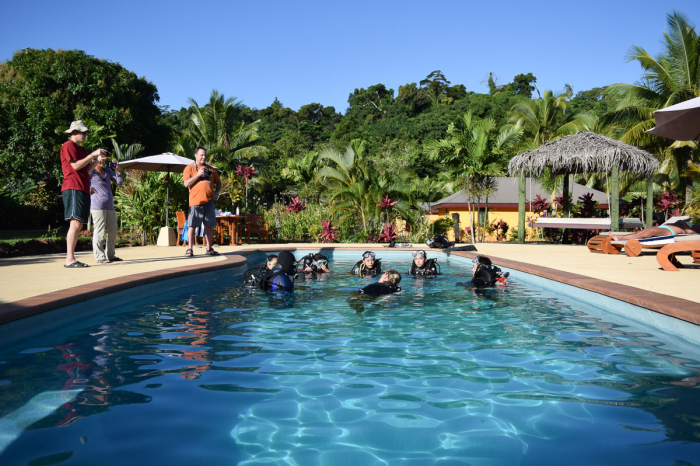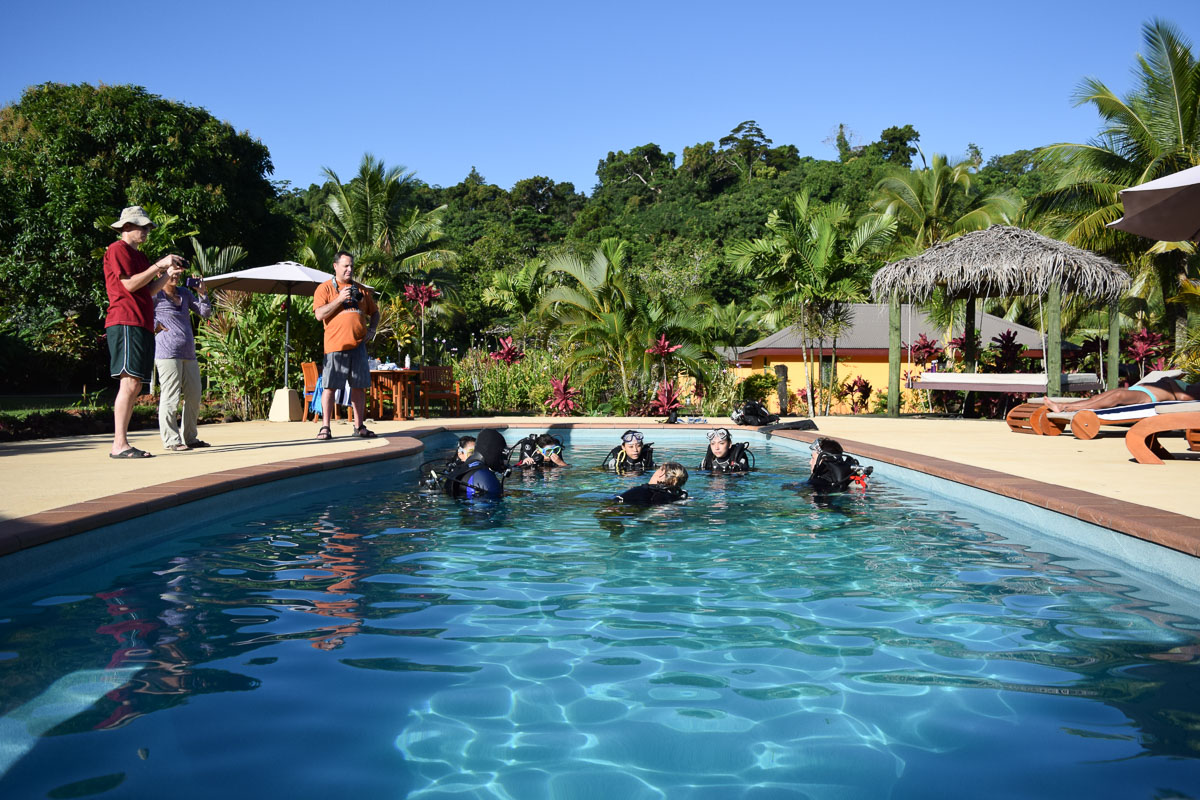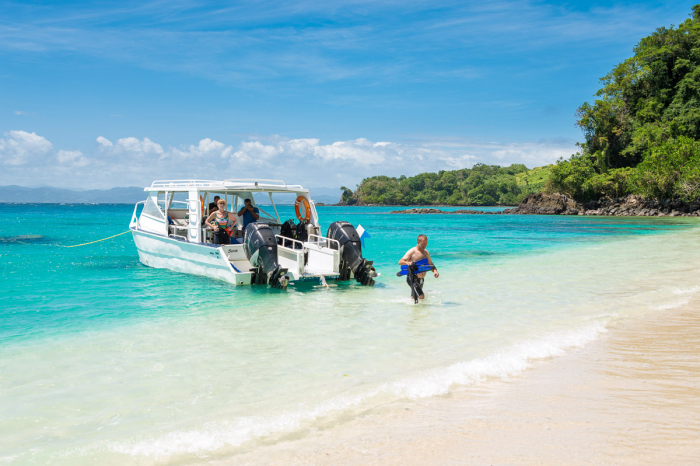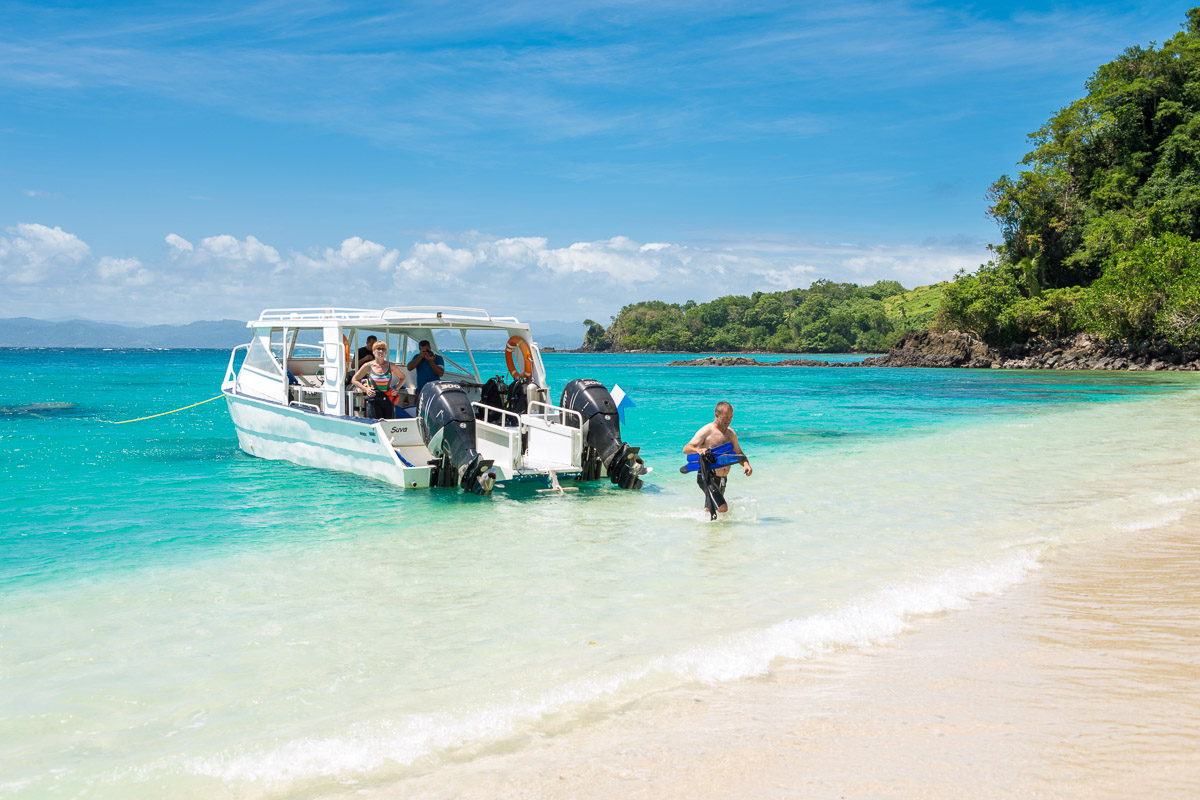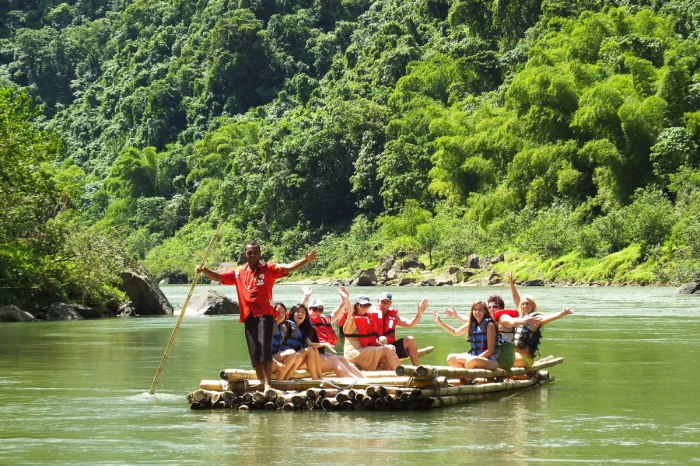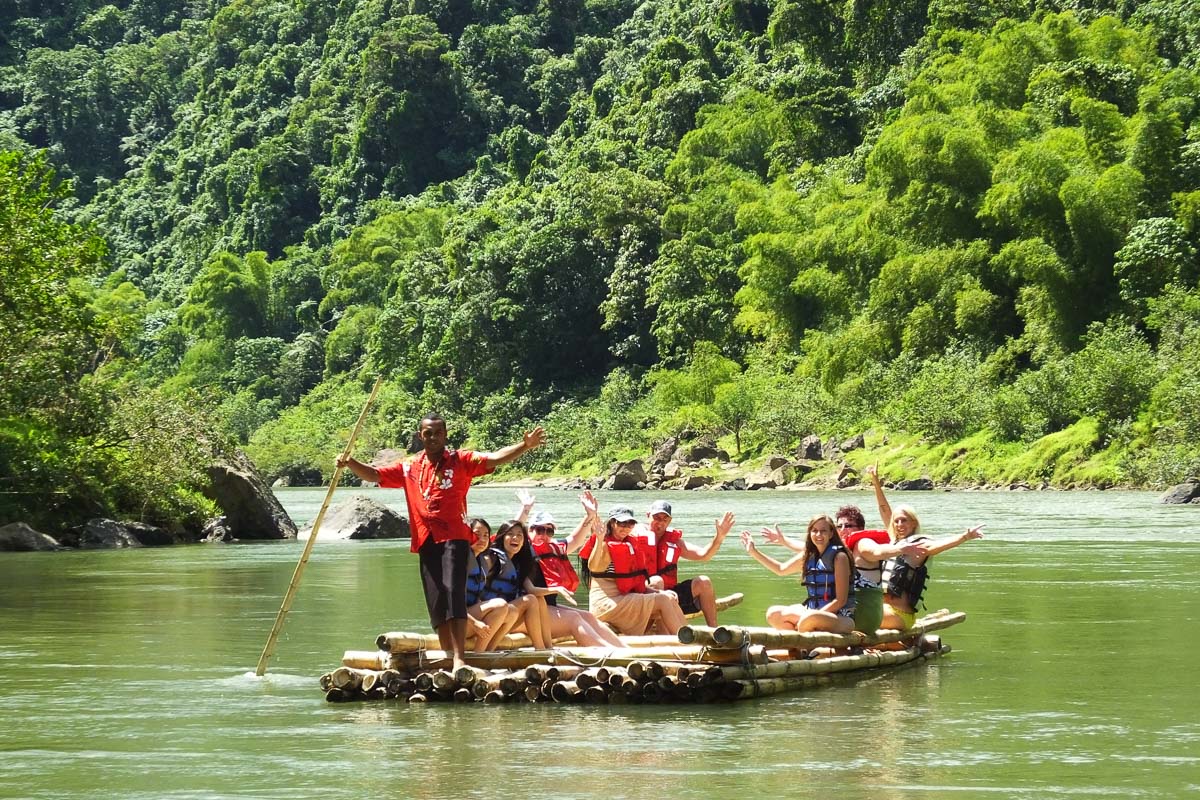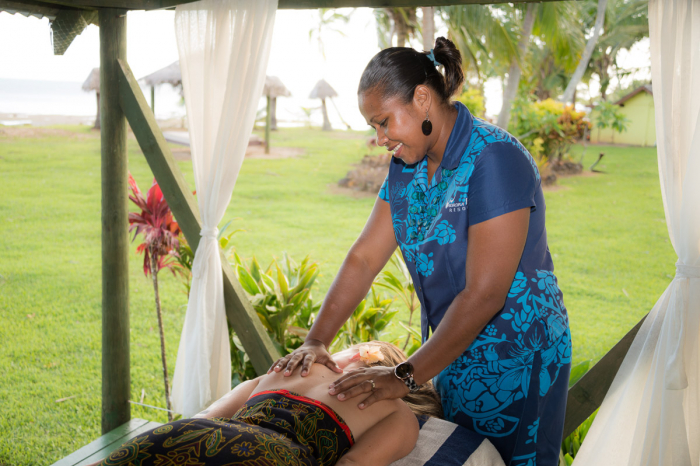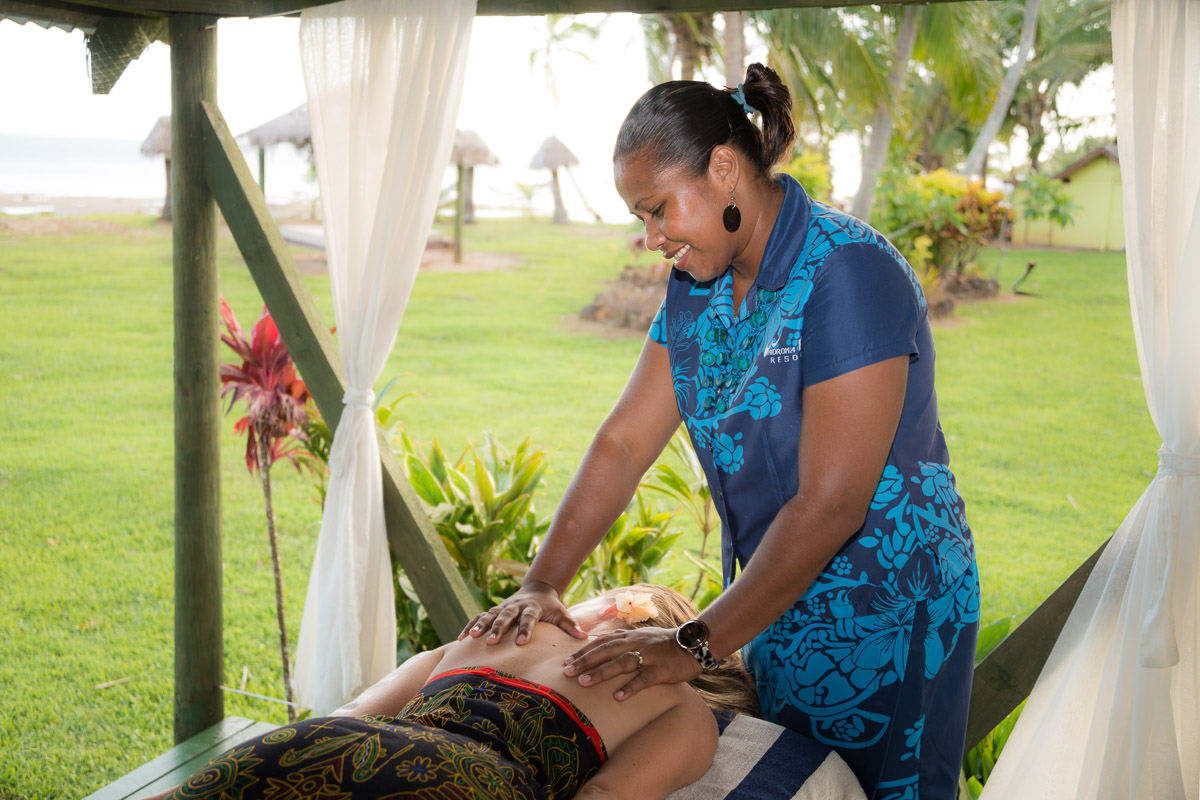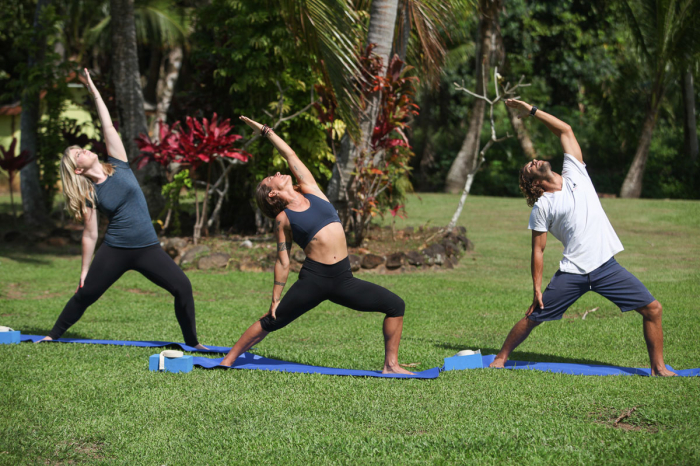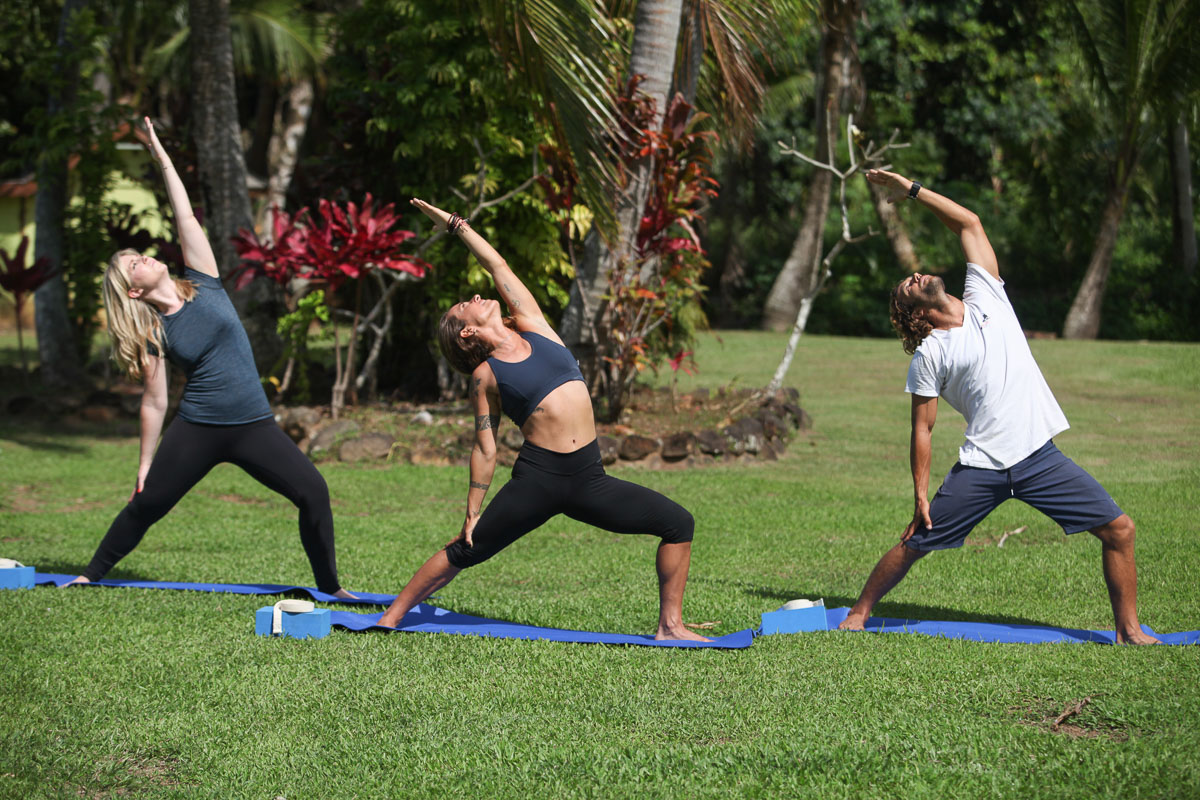 Overview
Experience shark encounters at the world-famous Beqa Lagoon
Close access to Pacific Harbour - Fiji's adventure and culture capital
Epic surf breaks including the legendary Frigates Passage
Tranquil setting with unspoilt nature and welcoming accommodation
Located on Fiji's Coral Coast, Waidroka Bay Resort offers the very best of nature, both above and below the water - including the world-renowned Beqa Lagoon shark dive and the epic surf break, Frigates Passage. Combined with classic Fijian hospitality and an ethos of wellness and clean living, Waidroka Bay Resort provides the perfect balance of relaxation, nature, and adventure. Relax in a traditional Bure with views of the sparkling sea, indulge in soothing spa services and everyday yoga, dine on healthy, homemade meals, and wander the resort's lush tropical gardens - this place is so good, you'll never want to leave!
---
---
Amenities
---
About
About Waidroka Bay Resort
Set in a tranquil location right on Fiji's famous Coral Coast, Waidroka offers a rare opportunity to relax and unwind, immersed in the pristine surrounding nature. The resort was first established in 1994 by one of the region's pioneering scuba divers and, in recent years, the current owners have developed it into one of Fiji's leading boutique dive and surf resorts. This laid back tropical retreat is renowned for its Fijian-style hospitality and unique family-like atmosphere, and for offering some of the South Pacific's greatest scuba diving and surfing highlights just a stone's throw away.
Boasting some of Fiji's most breathtaking coral reefs right at its doorstep, one of the world's best shark dives, and quick access to Pacific Harbour - the adventure and culture capital of Fiji, Waidroka Bay Resort creates genuinely unforgettable holiday experiences. And, all of that excitement is expertly combined with a large, stunning property that you can wander for days and a down to earth focus on healthy living - making Waidroka an ideal choice for both relaxation and adventure.
Explore the resort
The resort's restaurant serves a delicious and fresh variety of meals each day, starting with a complimentary continental breakfast. All of the food prepared here showcases local produce and sustainable seafood, with a focus on healthy living. Guests can also experience the famous Fijian 'lovo' - a style of underground cooking where food is wrapped in banana leaves and placed under hot coals buried below the sand. The pool bar serves a wide selection of wines, ice-cold local beers, soft drinks and cocktails with the resort's private bay as a backdrop - the perfect place to relax after an action-packed day.
In addition to wellness services like yoga, Waidroka also provides an on-call massage and spa service that can be enjoyed in the privacy of your own room or in a water-front massage bure. A range of cultural activities can also be arranged by the resort, including local language lessons, weaving, and coconut opening, while the more adventurous can try their hand at kayaking, stand-up paddleboarding, and exploration of the resort's mangroves and rainforest. The waters around Waidroka are also home to some of Fiji's best surf breaks, including the world-famous Frigates Passage - a magical long-peeling reef break over 20-kilometres out in the pacific ocean.
Diving at Waidroka Bay Resort
Waidroka's well-equipped PADI dive centre is passionate about providing incredible underwater adventures to its guests, with a fleet of well-equipped dive boats, set moorings on most sites, and full equipment rental, including computers. Most of the resort's 20 stunning dive sites are between ten and 45-minutes away, and conditions are fantastic for diving all year round, with visibility that can easily exceed 30-metres. The dive centre also offers a full range of PADI scuba courses, from beginner to pro, including a variety of specialities.
Perhaps the resort's biggest draw is the famous Beqa Lagoon shark dive - considered one of the best in the world - that offers divers the chance to observe as many as eight different shark species in one spot. Possible sightings include bull sharks, whitetip reef sharks, blacktip reef sharks, nurse sharks, lemon sharks, and grey reef sharks, not to mention huge tiger sharks up to five metres long! The lagoon is also home to 300-kilometres of barrier reef and boasts Fiji's largest variety of diving in one area - earning it a reputation as "the mecca of Pacific diving".
---
Top tips
Waidroka's shared rooms represent an excellent value for single travellers - one of Fiji's best deals.
Don't miss out on the world-class surfing here - it's nearly as good as the diving!
This resort's healthful menus are vegetarian and vegan friendly, ideal for conscientious consumers.
Leave time in your itinerary for adventures like rainforest zip lining, whitewater rafting, and local village tours.
---
Diving
Diving in Viti Levu, Beqa and Kadavu
Schooling reef fish

Year round

Healthy corals

Year round

Plentiful reef life

Year round
Fiji's main island of Viti Levu and the smaller islands of Beqa and Kadavu to the south together offer some of the country's most diverse experiences and dramatic underwater attractions. Blending bustling tourist hubs with secluded traditional villages - plus plenty of classic tropical landscapes - these destinations are about as Fijian as it gets, providing an incredible insight into both the past and present of this island nation. And, best of all, they offer some of the best diving in the country, with the infamous Bligh Water, the astonishing Great Astrolabe Reef, and the sensational Shark Reef Marine Reserve all within easy reach.