Scuba diving in
Yasawa and Mamanuca Islands
A remote island getaway offering pelagic-packed dives, beautiful reefs, and idyllic natural surroundings, perfect for an adventurous or romantic dive trip.
Highlights
Enjoy a remote island getaway, amidst idyllic natural surroundings
Incredible - and responsible - bull shark and manta ray encounters
Diverse range of sites, from barrier reefs to calm lagoons
Stunning scenery used as the setting for TV shows and feature films
Arcing north off the west coast of Viti Levu, the staggering natural beauty of these two volcanic island chains has long piqued the interest of travellers' searching for the archetypal lost paradise. And yet, despite becoming two of Fiji's most popular tourist destinations as a result, many of these islands remain wonderfully underdeveloped and the isolated allure still draws divers and non-divers alike. Expect palm trees standing tall above buildings, footstep-free beaches beckoning beneath the fronds, and world-class diving with manta rays and sharks in the beautiful lagoon.
Diving in the Yasawa and Mamanuca Islands
Schooling reef fish

Year round

Healthy corals

Year round
While Fiji's signature soft corals don't shine so bright here, the diverse mix of marine environments, beautiful topside scenery, and close encounters with some very special marine life have helped to make these islands one of Fiji's marquee diving destinations.
Diving the Yasawa Islands
Almost all the islands in the Yasawas are surrounded by beautiful fringing reefs and magnificent maze-like formations made up of gullies, swim-throughs and caves patrolled by marine life. Lekima's Ledge, off the island of Vawa, is a perfect example of this rugged topography, where you'll find a series of ridges and ledges running down to depths of 20-metres, along with large schools of convict tangs and other surgeonfish.
Further south, a steep wall between the islands of Nacula and Tavewa, known as The Zoo, beckons in the bigger stuff, with barracuda, Spanish mackerel and reef sharks cruising the current-swept overhangs. Then, if you're after a break from pelagics, Tevewa also offers the broken-up wreck of the 19th century Ethel steamship, and the Golden Nugget dive site which plays host to leaffish and hairy ghost pipefish.
Towards the south of this long island chain, Naviti is home to a unique dive known as Babylon Caves, where divers can swim between two huge walls before exploring a complex cave network requiring some skilled navigation. Naviti also shares its southern channel with Drawaqa, also known as Barefoot Manta Island, where exceptional manta ray encounters at cleaning stations can be had in the right season.
Shark diving in the Yasawas
Shark diving has quickly become one of the main underwater attractions in the Yasawa Islands, thanks to the establishment of the Awakening Shark Dive on Kuata Island. This responsibly-managed bull shark dive is safe, easy, and sustainable, creating up-close encounters for divers of all experience levels. And it's not just bull sharks that can be seen here, as tawny nurse sharks, lemon sharks, tiger sharks and even great hammerheads can all make appearances.
Diving in the Mamanuca Islands
The Mamanuca Islands offer two very distinct marine environments, providing divers with a choice of underwater experiences depending on their experience level. Sheltered by a large barrier reef, the Mamanuca lagoon offers shallow dive sites with calm conditions and plenty of coral-clad bommies to explore. Both Plantation Pinnacle and Three Bommies dive sites feature pinnacles rising from deep water, their slopes decorated with hard and soft corals, while pretty anemone gardens illuminate the peaks like a beacon of fire.
The Salamander Wreck is another noteworthy site. This 40-metre ex-cruise ship now lies at a depth of almost 30-metres and is covered in vibrant soft corals and anemones. But, easily the best site within the sheltered lagoon is one known as Supermarket. Once used for shark feeding, this site is still home to a few tell-tale signs of its past - including rocks piled up as barriers... and plenty of resident sharks, including grey, blacktip and whitetip reef sharks.
Much of the diving also takes place further out, around the Malolo Barrier Reef, where divers can drift along the impressive Pacific-facing wall and explore numerous passages between the open ocean and the tranquil lagoon. Exceptional visibility here combines with dolphins, sharks, and other pelagics to create experiences that shouldn't be missed. The spectacular Namotu Wall, for example, features a 1,000-metre drop into the depths of the Pacific ocean and is a hotspot for pelagics such as reef sharks, barracuda, and more.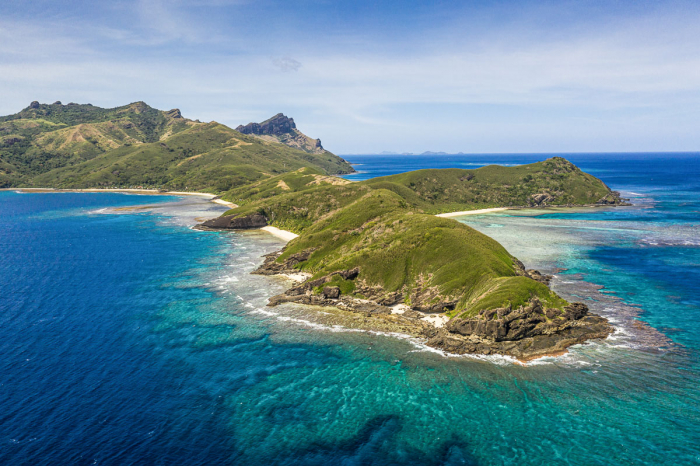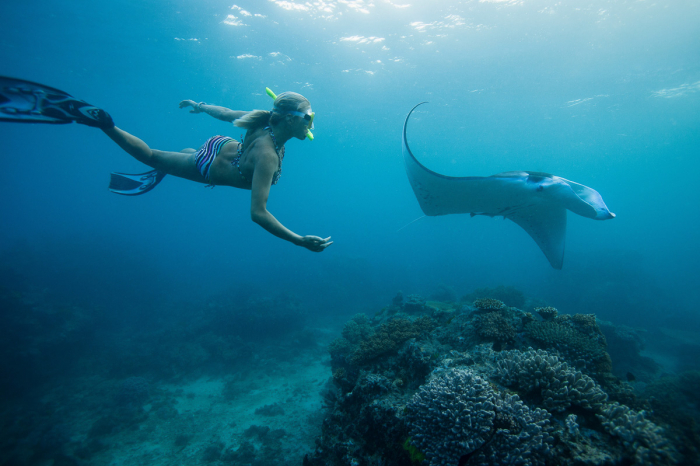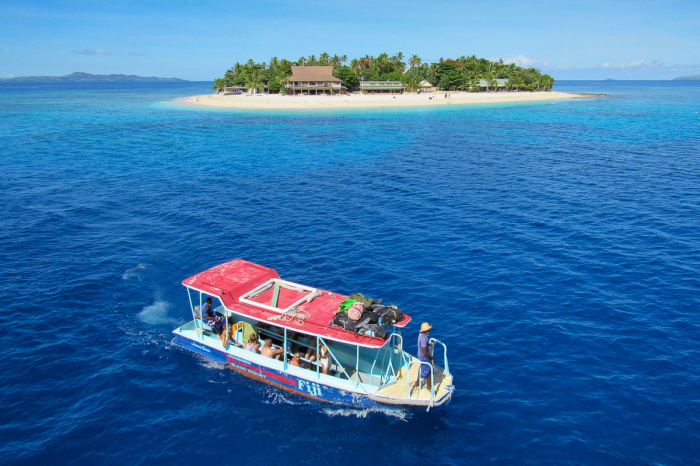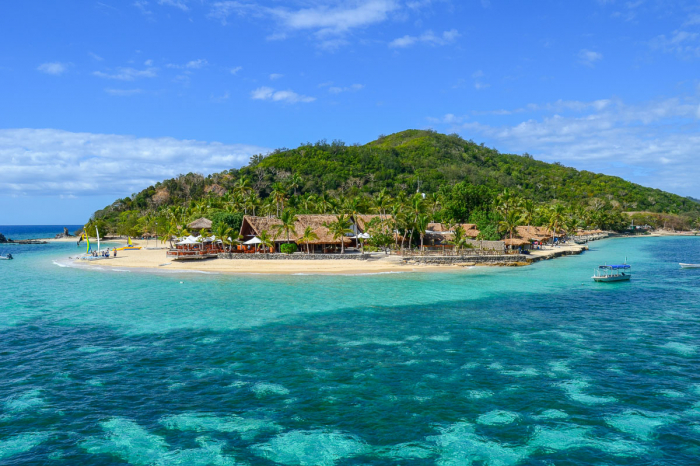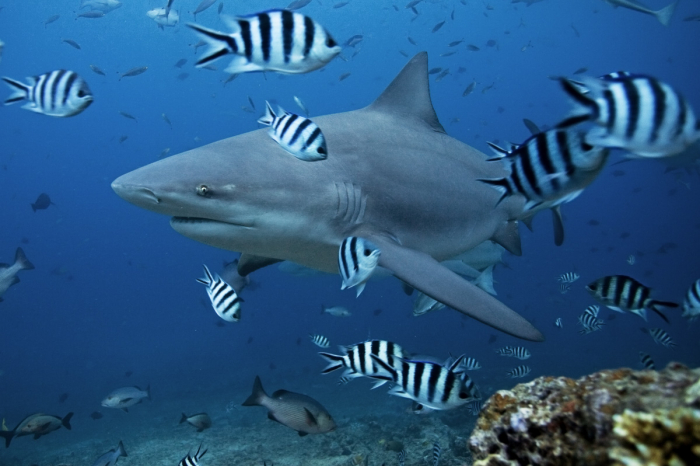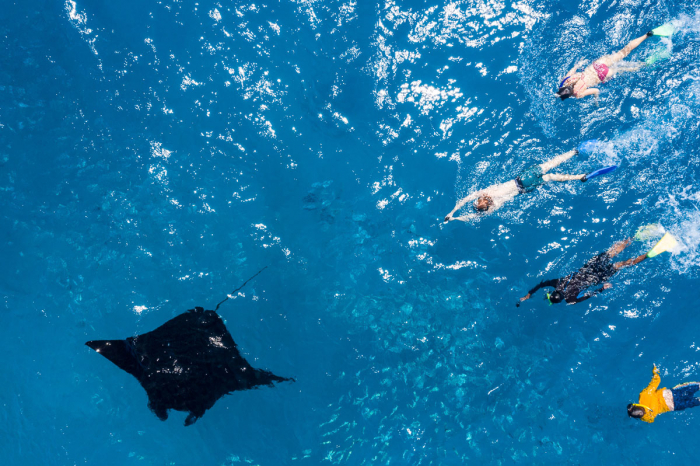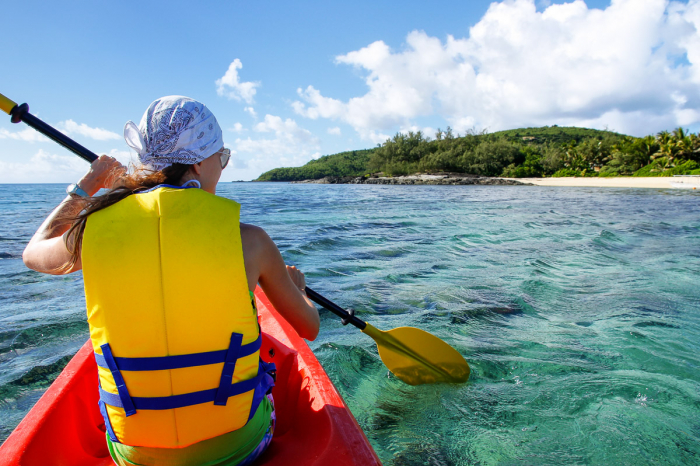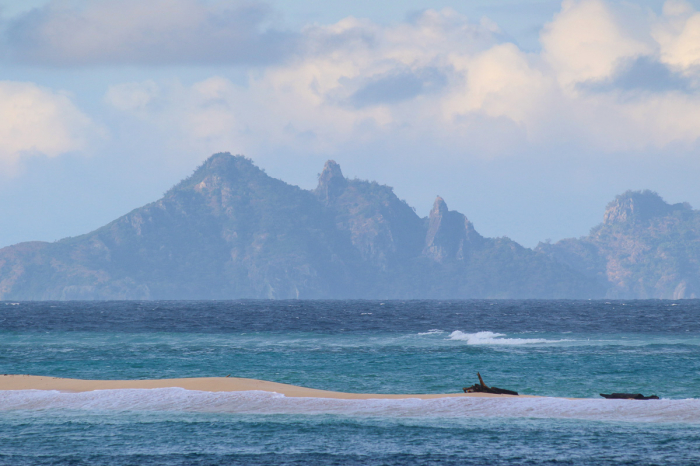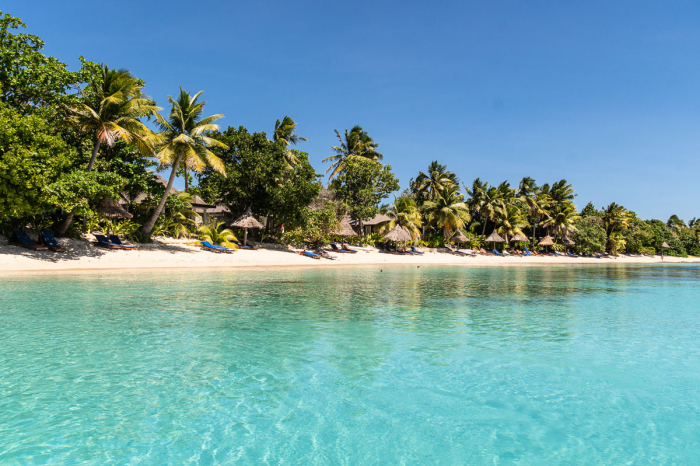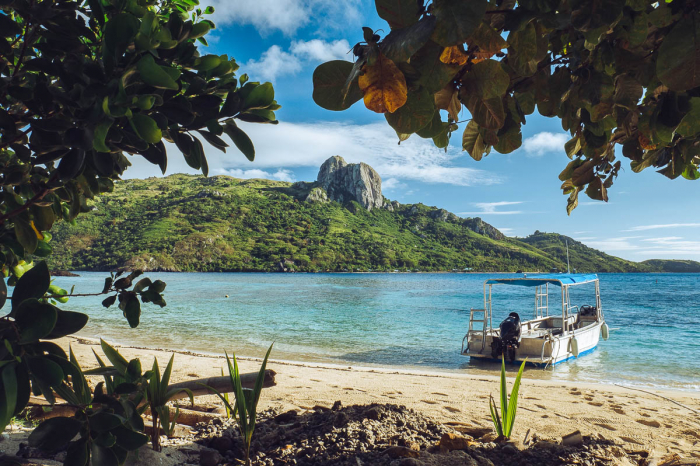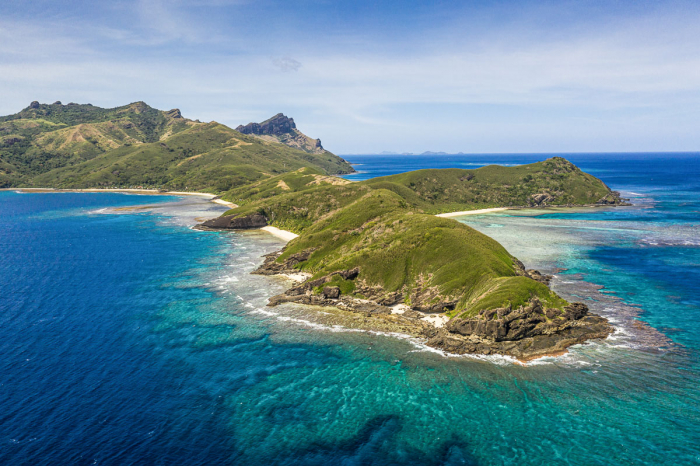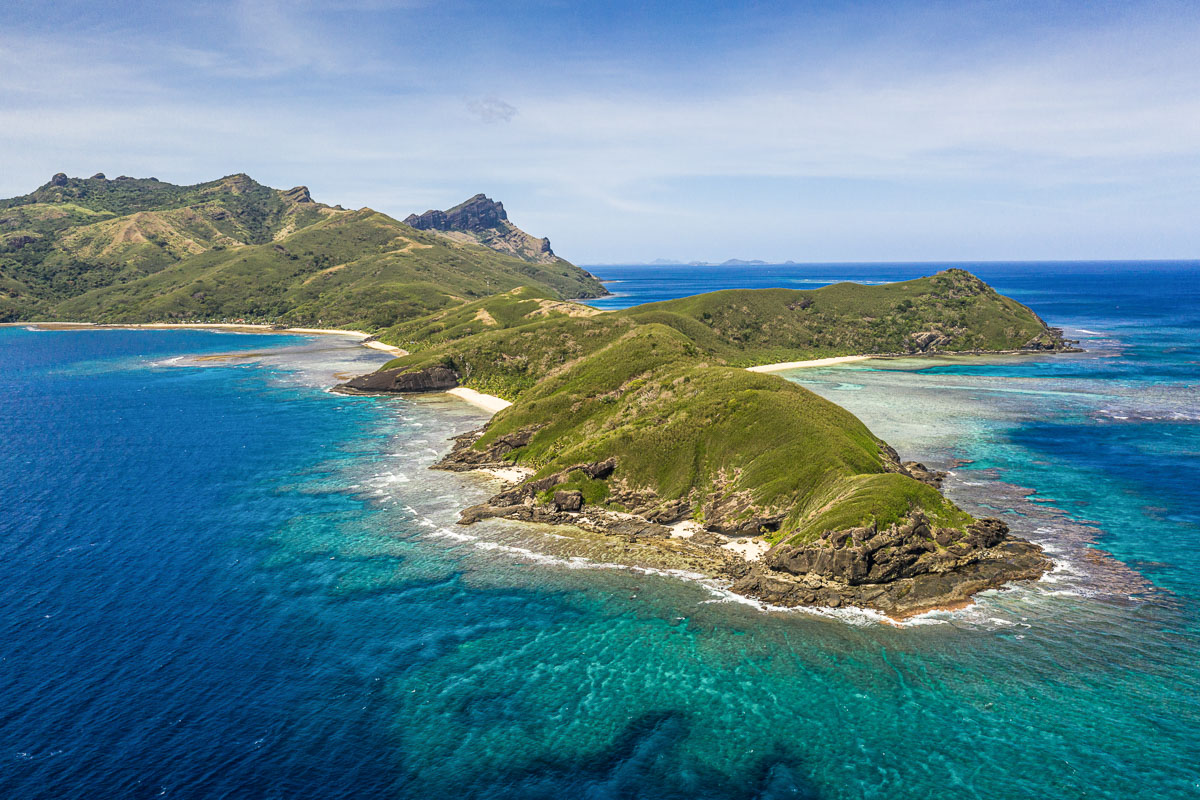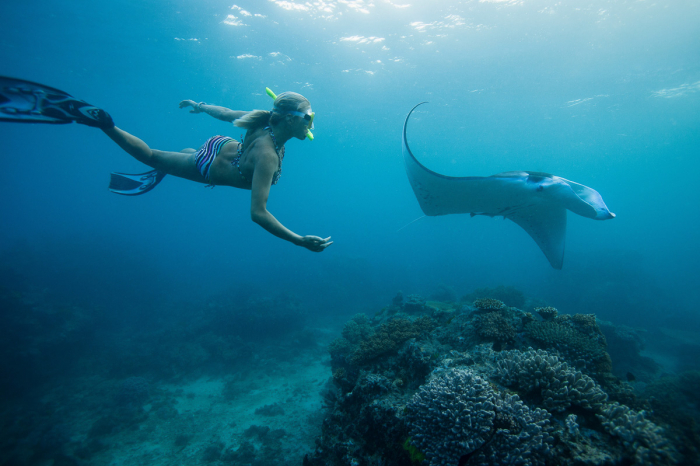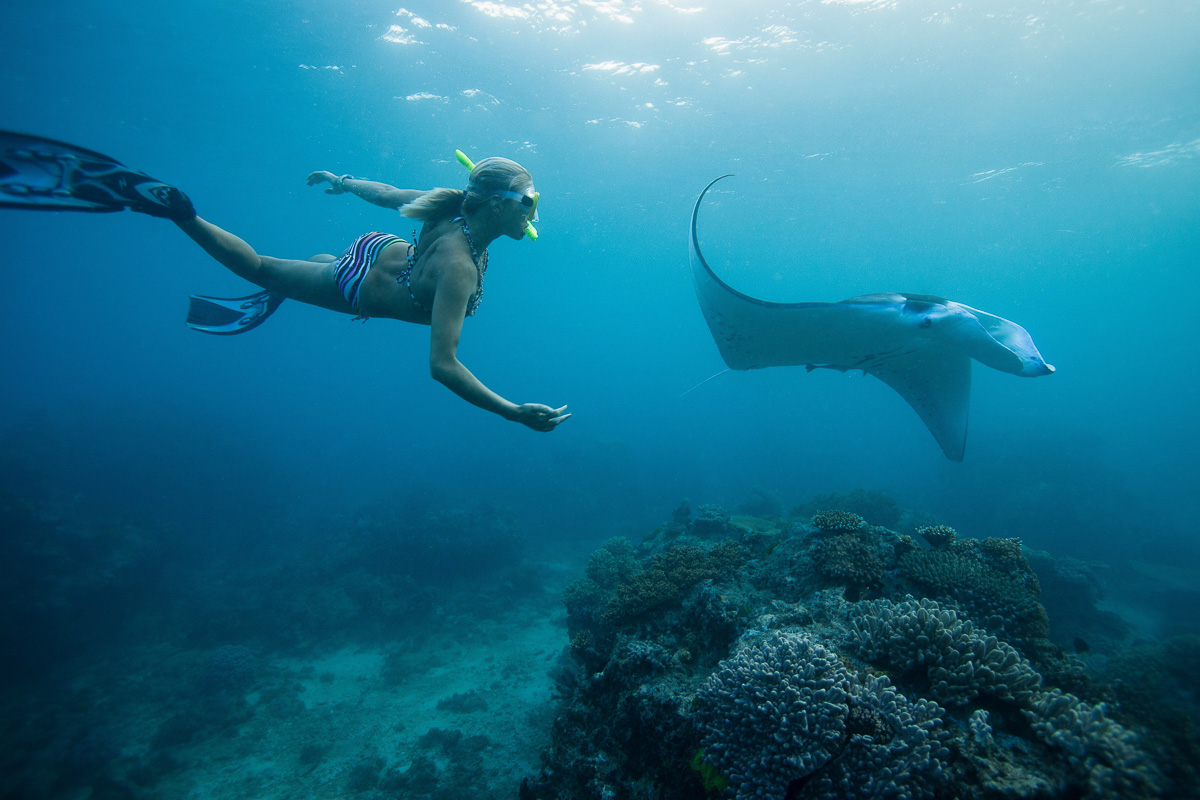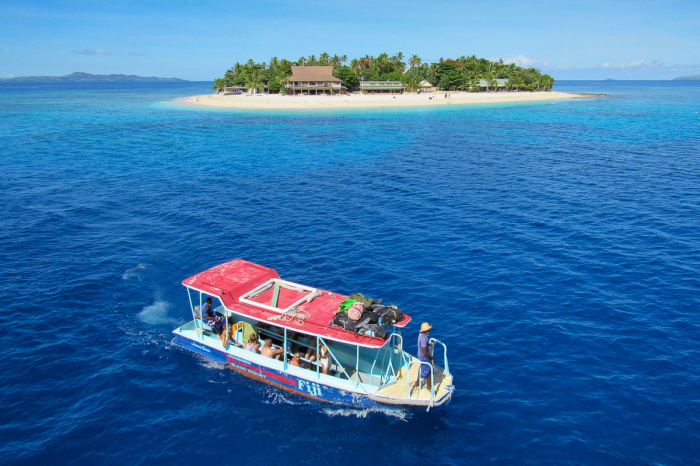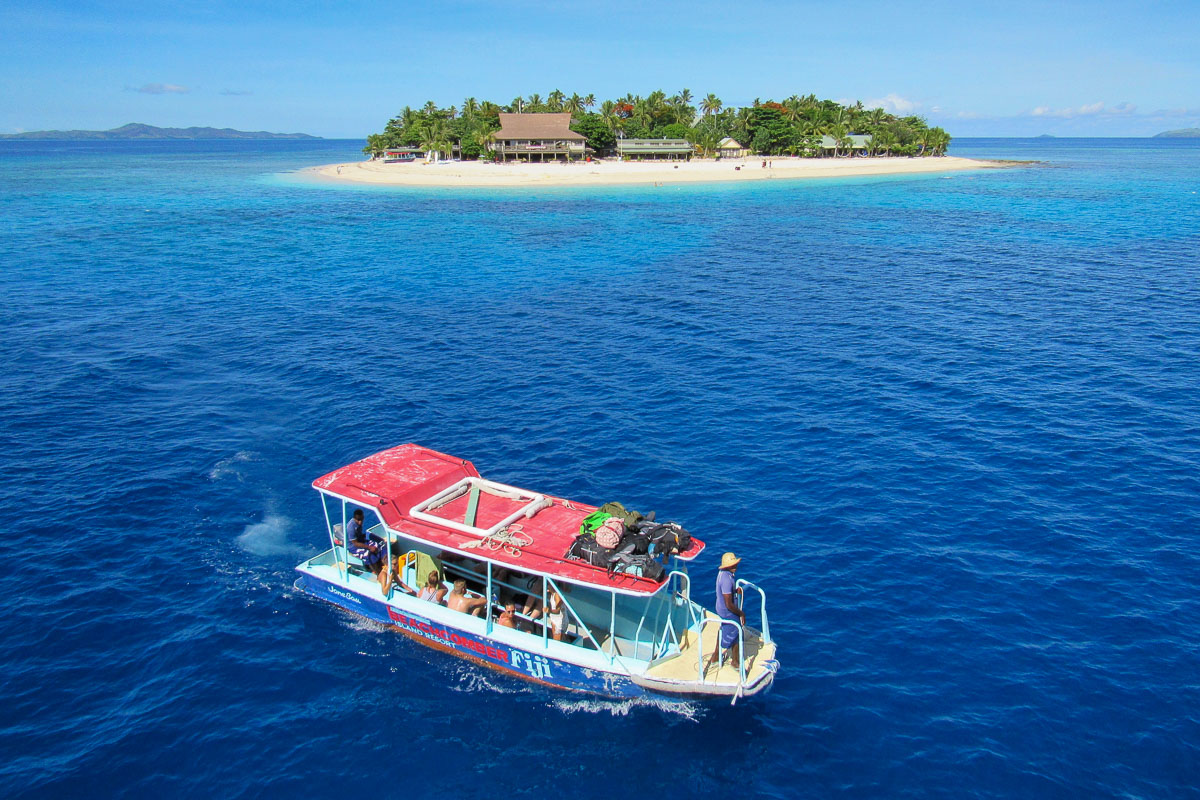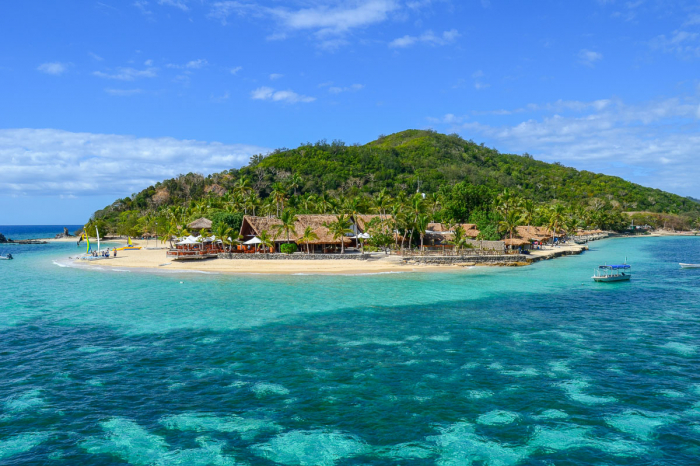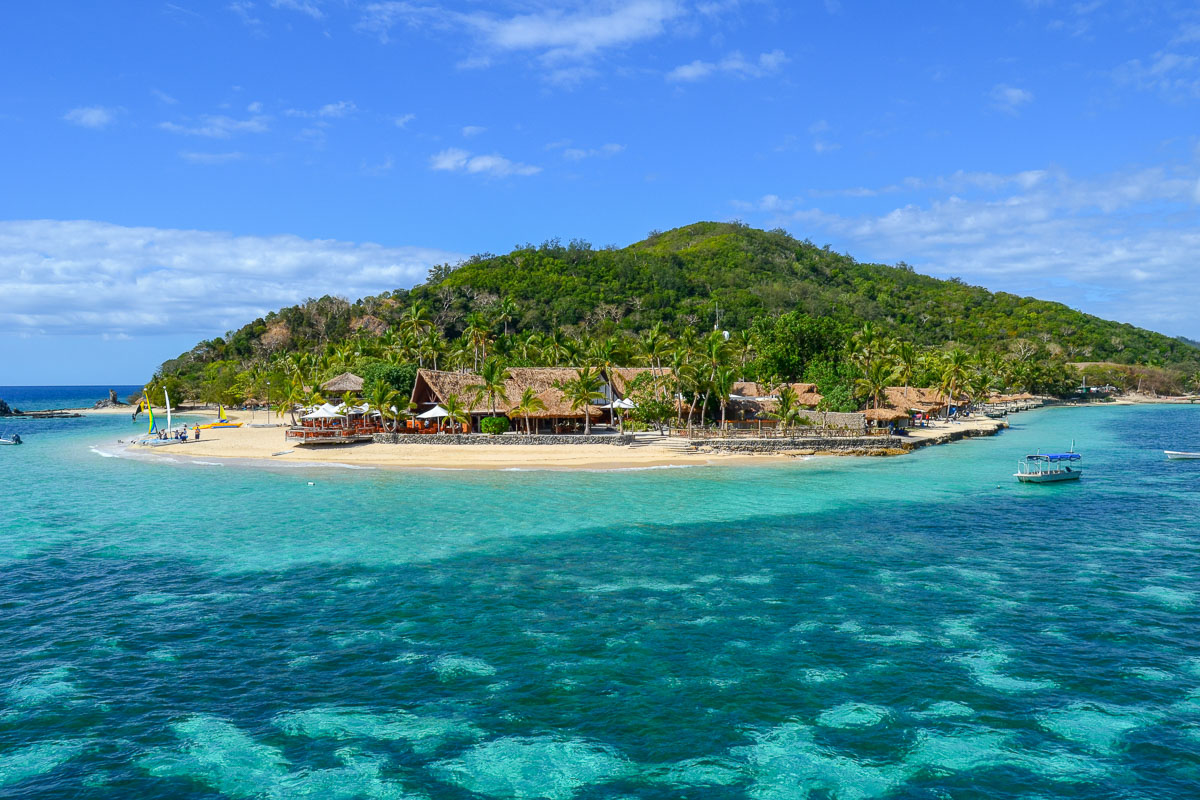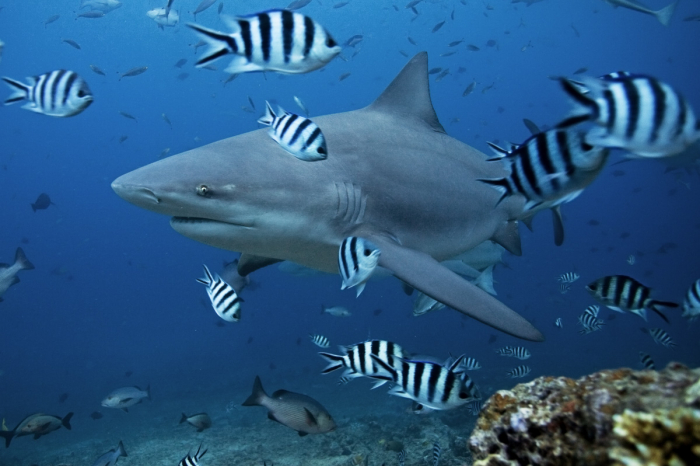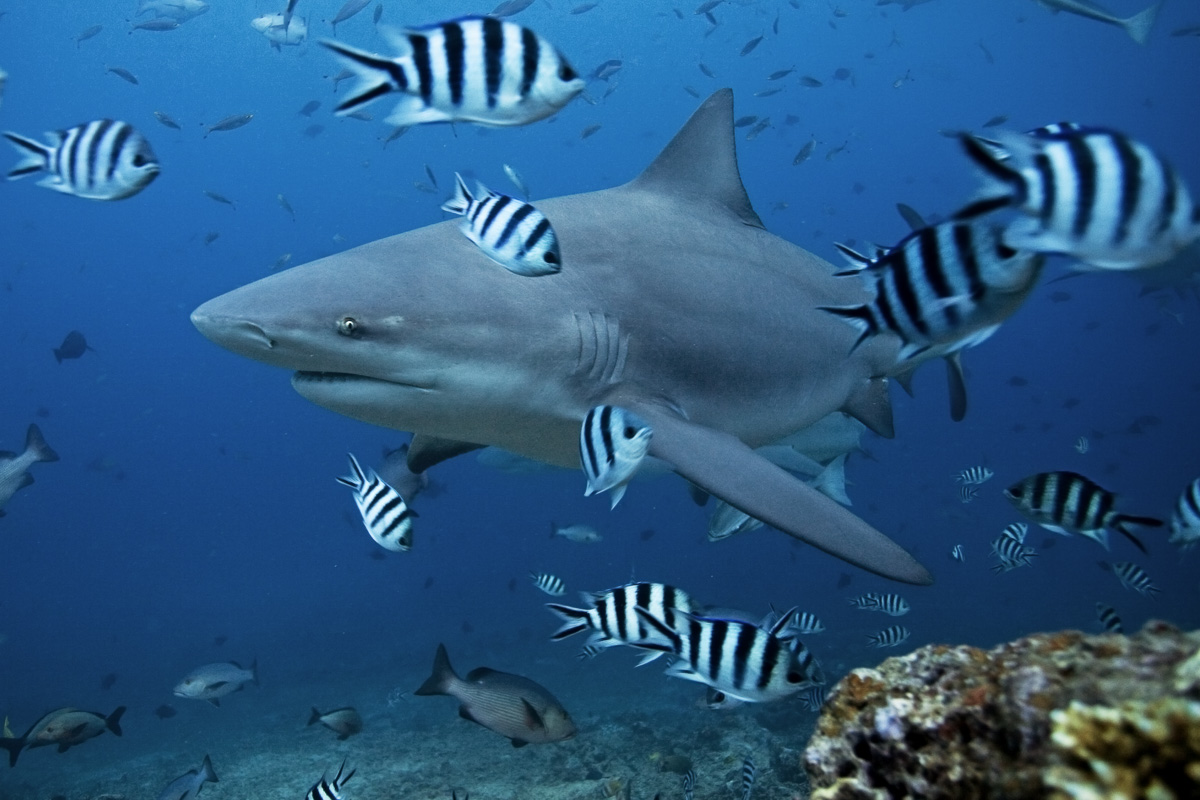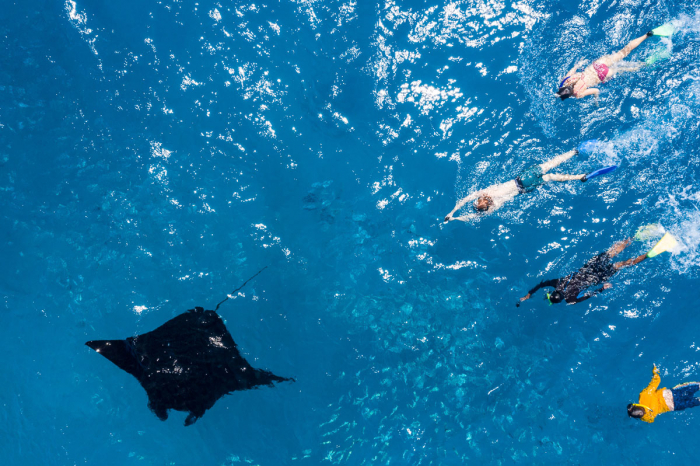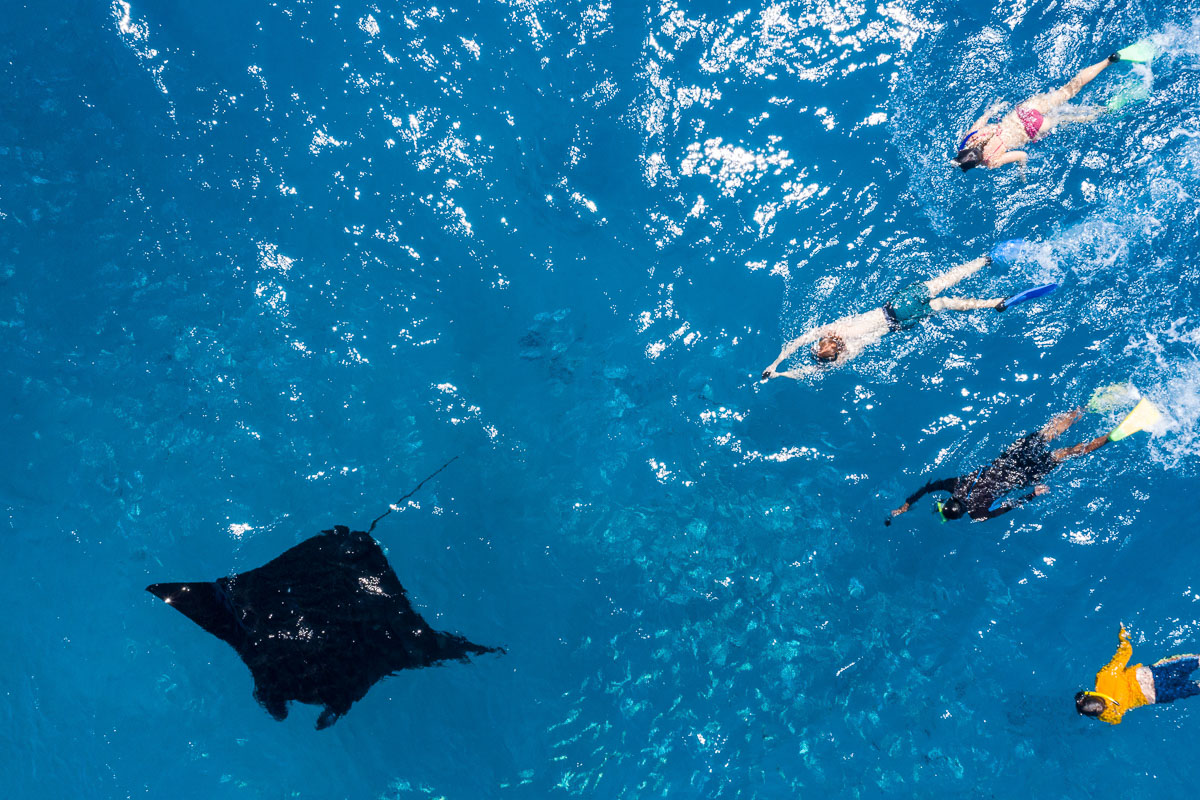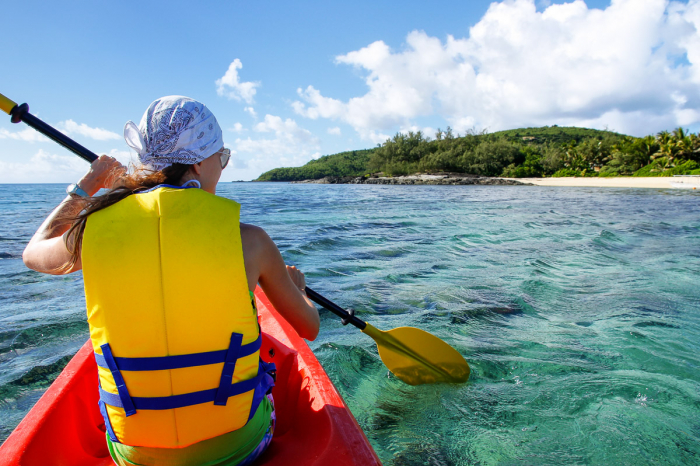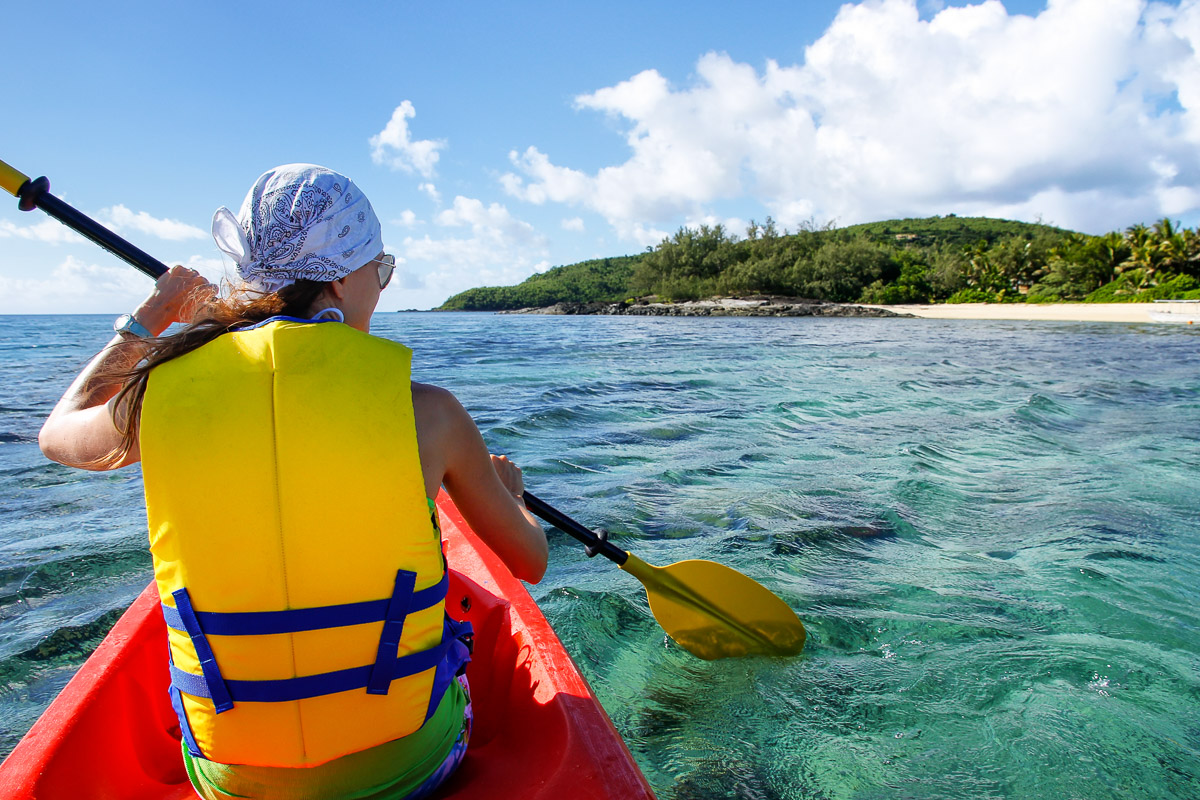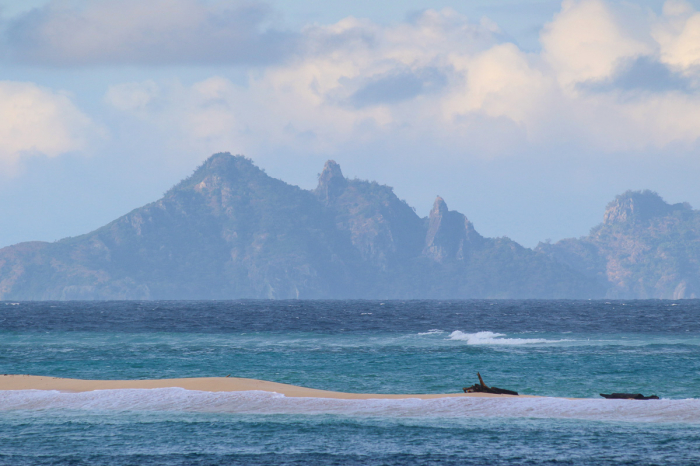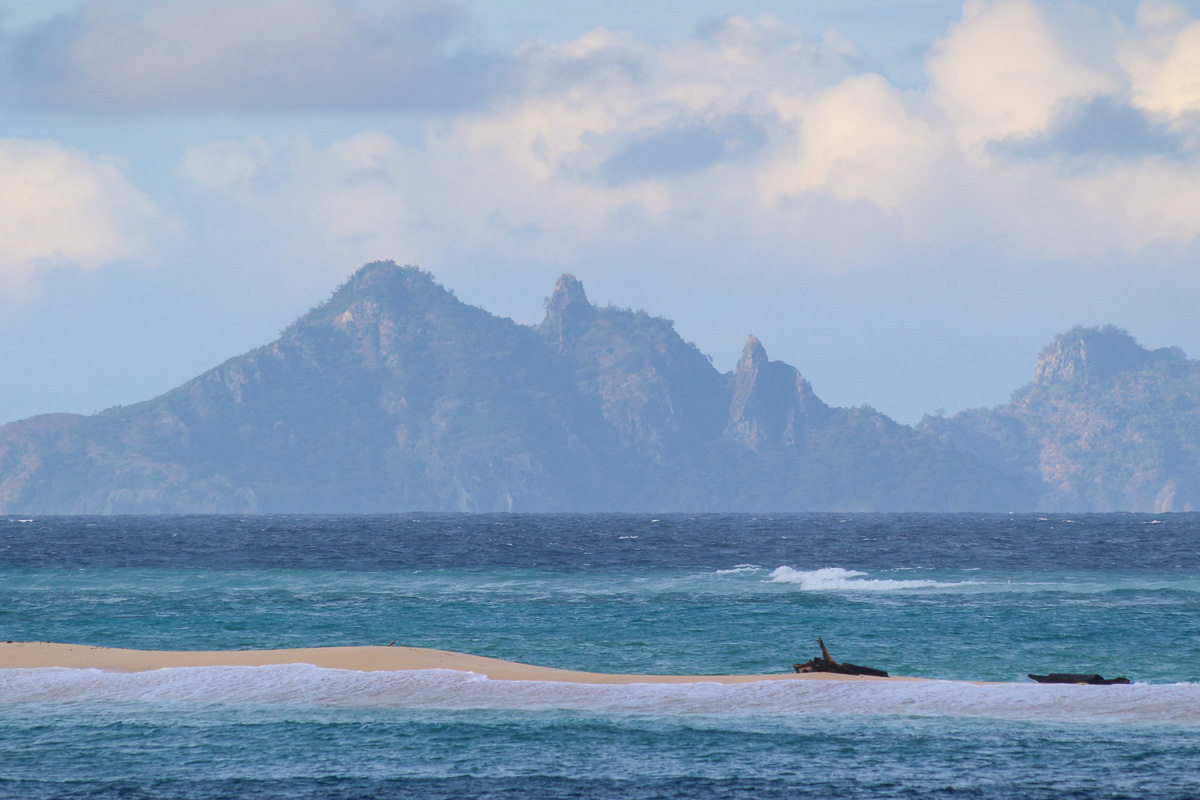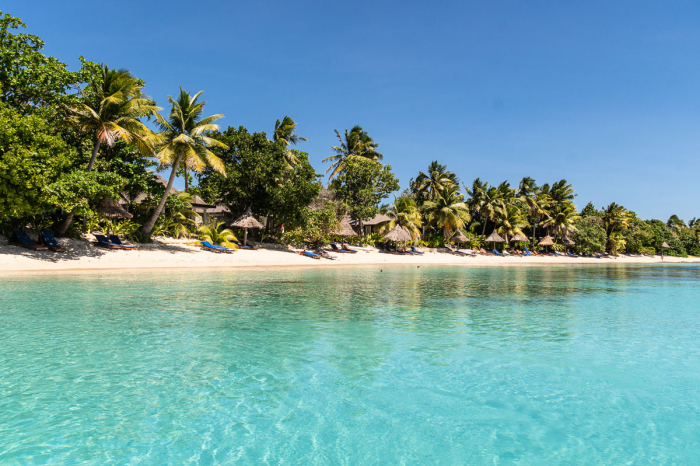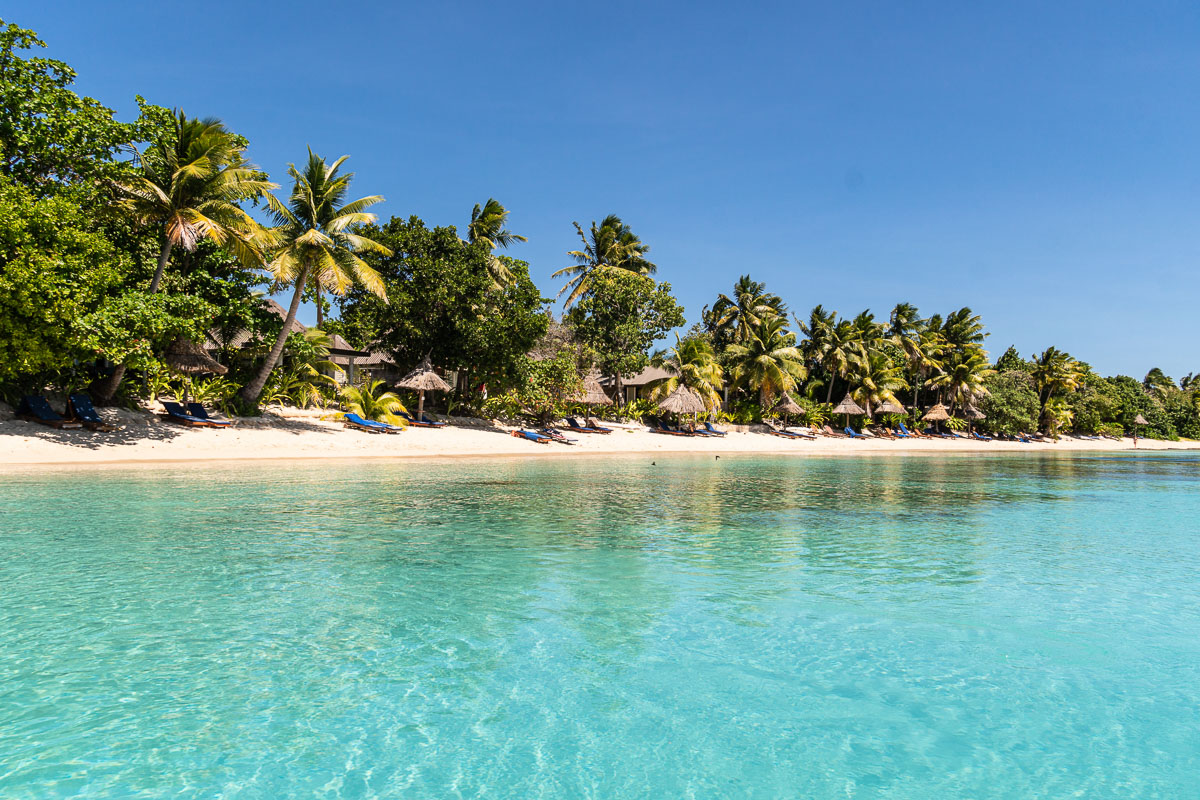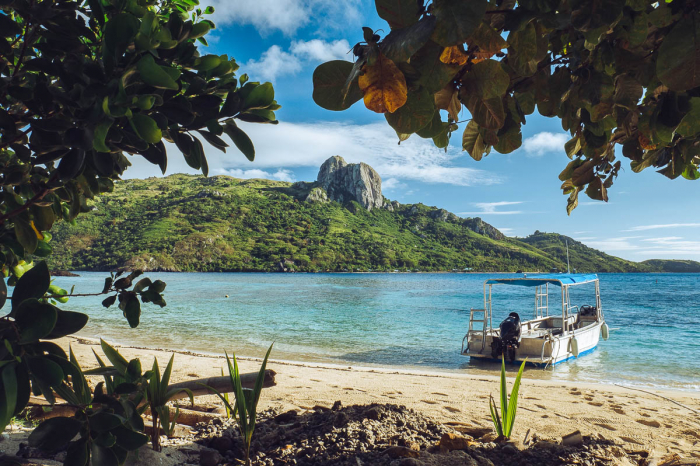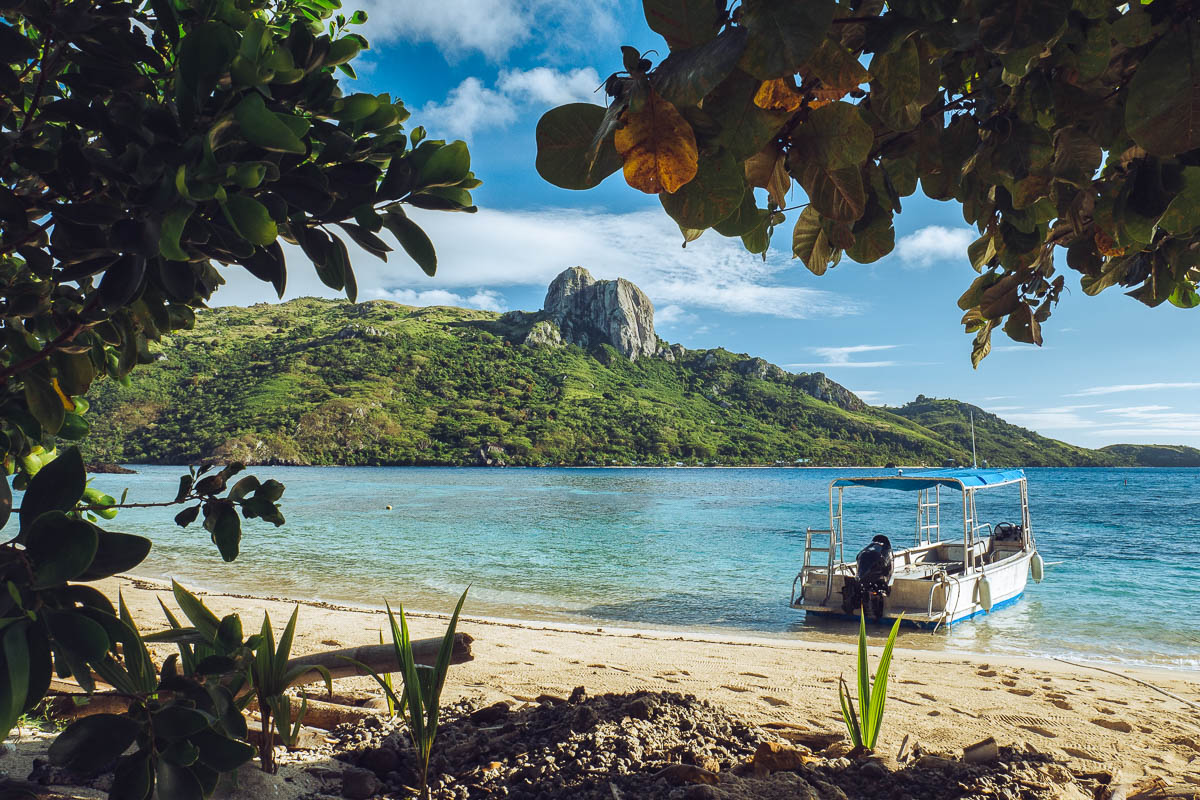 Diving Environment
Top tips

Organising day trips on a Sunday can be difficult as many Fijians see it as a day of rest.
Plan on hopping between islands? Consider a Bula Boat Pass. This pre-paid ticket offers unlimited ferry use over several days, and is often cheaper than paying as you go.
Keep in mind that ferries often don't arrive or depart on schedule, so allow plenty of time to reach your destination. 
About the Yasawa and Mamanuca Islands
Close to the mainland not far from the coastal town of Nadi, the Mamanucas are a string of idyllic islands known for their dazzling white sand beaches and bright turquoise waters. In fact, the rugged beauty of these islands is so spectacular, they've made regular appearances on our screens, providing the backdrop for TV shows such as Survivor as well as the feature film, Castaway. In total, there are around 20 islands in the Mamanucas, with several being lost to the Pacific Ocean at high-tide. The rest are a true playground for ocean-enthusiasts, with world-class wave breaks, tranquil lagoons, and thriving reefs on their doorstep.
Beyond the Mamanucas lie another 15 or so ancient volcanic islands known as the Yasawas. This chain offers yet more dramatic peaks with sun-drenched white sand beaches fringing tranquil blue bays below - the most famous of which gaining notoriety through its namesake '80s feature film, The Blue Lagoon. Only opening up to tourism several years after the film's release, the remote, rugged, and romantic Yasawa islands are still a quintessential tropical paradise - perfect for adventurous ocean-based escapades.
Getting there
From Nadi International Airport, you'll need to make the short onward journey to the port at Denarau. Buses and taxis are easy to find at the airport, or you can arrange a transfer with your accommodation in advance.
From Denarau, you can catch a boat across to the Mamanuca Islands with travel times varying from just 30 minutes to a few hours, depending on your final destination. The Yasawa Flyer fast catamaran also departs from Denarau, making several stops in the Yasawa Islands before heading back to port along the same route. If you're looking to travel from the Mamanucas Island chain to the Yasawas, you'll either need to book a private boat transfer or head back to Denarau to catch the Yasawa Flyer.
If you're traveling to one of the high-end resorts, you can simply fly directly from Nadi, with seaplane transfers taking just five minutes to reach the closest islands.
Where to stay
Located close to the main international airport, the Mamanuca Islands are home to Fiji's most popular tourist resorts - a convenient option for those who'd rather minimise onward travel. Each island in the Mamanuca chain has a slightly different vibe from the next, ensuring a great range of accommodation options, from luxurious private island retreats, to backpacker haunts, family-friendly hotels and cultural homestays.
The remote and less-developed Yasawa Islands might appear to be an undiscovered paradise, but you'll find plenty of modern conveniences, with a scattering of upmarket luxury resorts nestled neatly amongst the landscape. Interestingly, though, this is also one of the most popular backpacker destinations in Fiji, with plenty of more affordable options available for those on a budget.
Best time to visit
Diving in Fiji is year round but there are two main seasons that can impact the conditions underwater - the dry season that runs from May through to October, and the wet season from December to April.
During the dry season, the water is at its clearest with visibility up to 30m+, but it can be a little windier. Water temperatures can drop to 23-25°C, especially in August, while temperatures on land range between 25-30°C. The wet season is calmer and warmer, with water temperatures rising to 28-30°C, but plankton blooms can reduce visibility. Rainfall is heavy and prolific in the late afternoons and early mornings during the wet season, and temperatures average 30ºC, ensuring high humidity.
While sharks are present year-round, bull shark sightings can reduce slightly during their mating season which runs from November to February. Manta rays are most likely encountered between May and October.
Conservation
Fiji is home to over 200 locally managed marine parks, covering over 12,000 kilometres of ocean in total. And, that number is steadily on the rise. In fact, the Fijian government is committed to a plan that would designate over 30% of the country's ocean as a protected marine area in the coming years. Within these zones, fishing and anchoring would be prohibited, and tourism-based companies would require a permit for operation.
Throughout the Mamanuca and Yasawa island chains, a number of resorts and private islands boast local Marine Protected Areas and marine reserves. Visitors here can also find coral reef restoration efforts, turtle rescue and breeding programs, as well as professional shark conservation teams led by marine biologists. The annual Great Fiji Shark Count is an excellent way to get involved, allowing tourists to help record and document essential data on the region's signature species.
---
Yasawa and Mamanuca Islands dive resorts
Other popular destinations