Top Komodo liveaboards reviewed
Komodo's best value liveaboard
Wunderpus
Best luxury liveaboard in Komodo
Gaia Love
Ready to book your Komodo liveaboard?
Search, compare, and book from our exclusive selection of liveaboards
Best Komodo liveaboard for budget travellers
Sokaraja
Best liveaboard for photographers in Komodo
Blue Manta
Top Komodo liveaboard for both divers and non-divers
Komodo Sea Dragon
Perfect liveaboard for families in Komodo
Jakaré
Top liveaboard for unique voyages in Komodo
Adelaar
Top liveaboard for group diving trips in Komodo
Cheng Ho
Perfect Komodo liveaboard for wellness
Scubaspa Zen
---
Ready to book your Komodo liveaboard adventure?
Contact the ZuBlu Travel Team today

---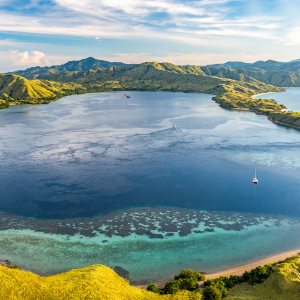 Recommended destination
Indonesia
Komodo
Diving in Komodo National Park is the stuff of dreams for many divers. With over 260 coral species, and more than 1,000 species of fish, this UNESCO World Heritage site is one of the ...