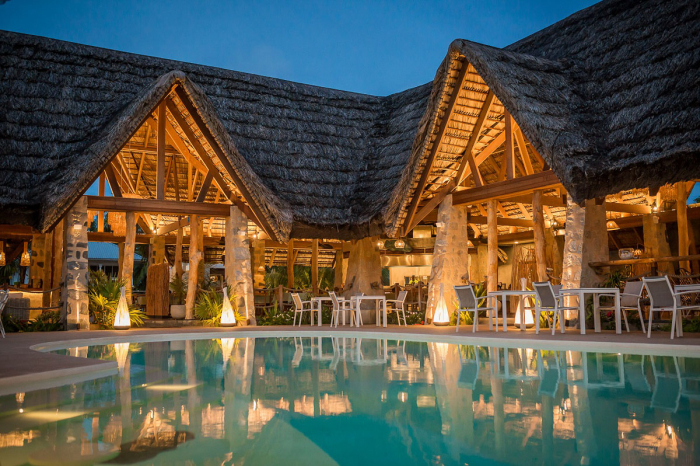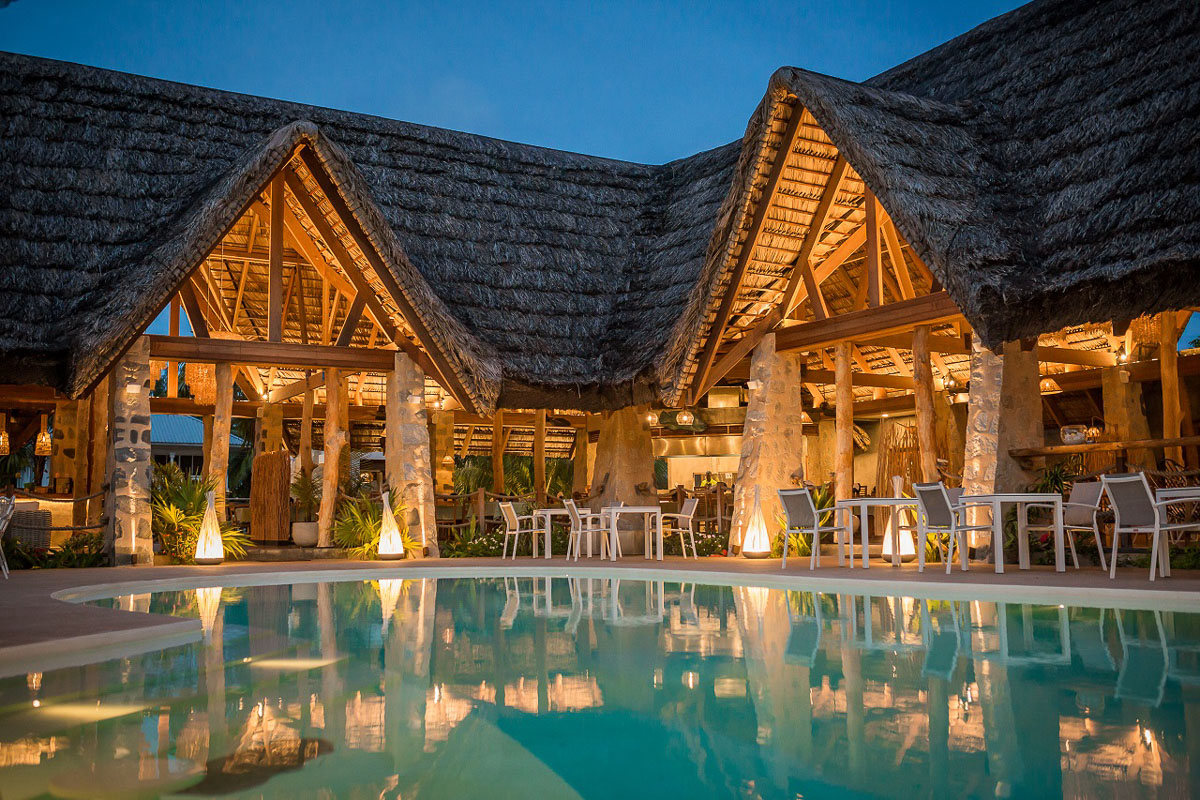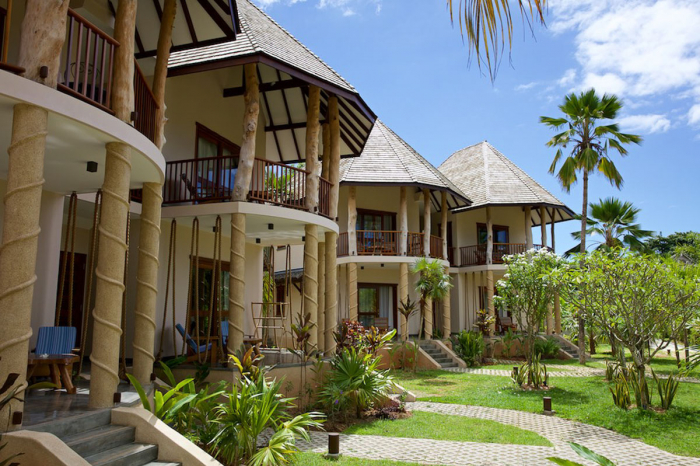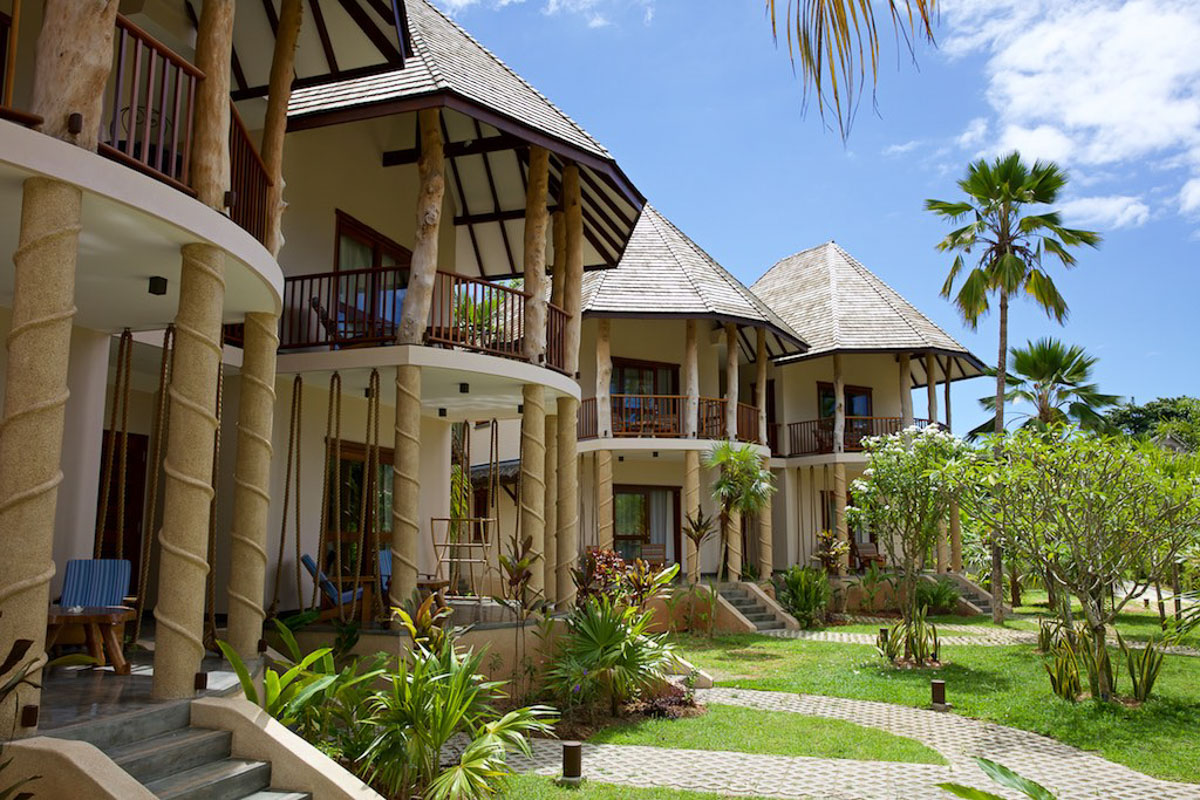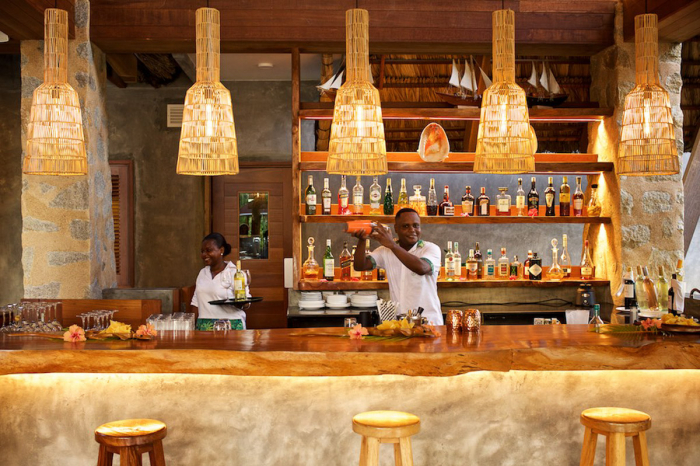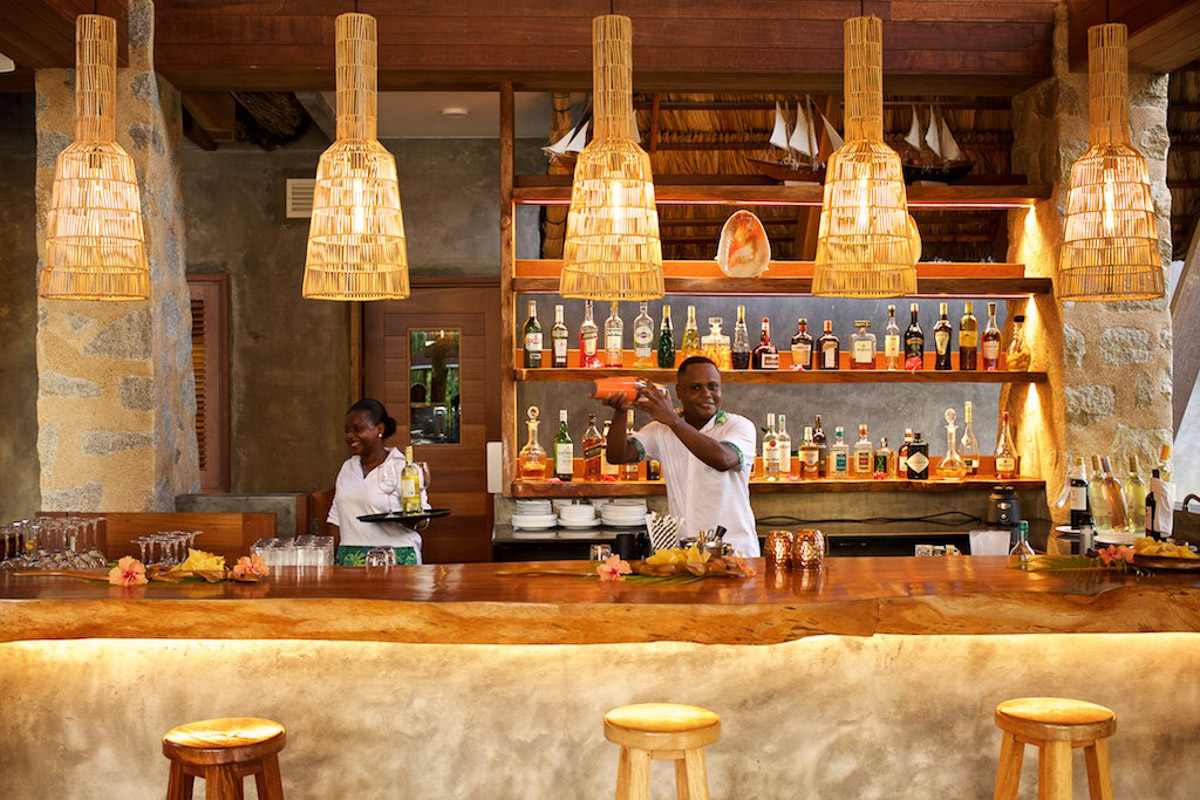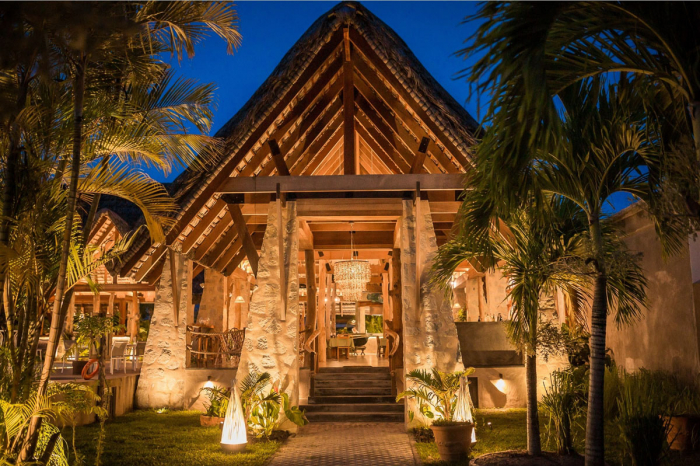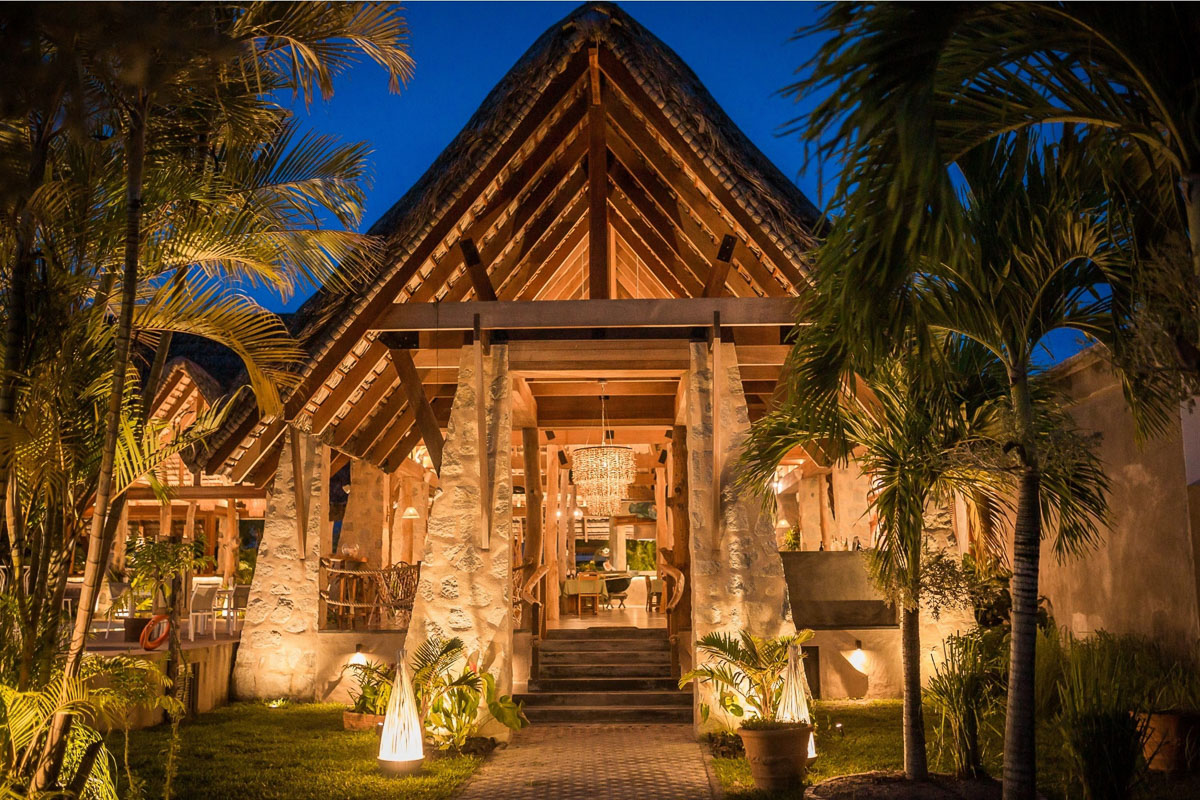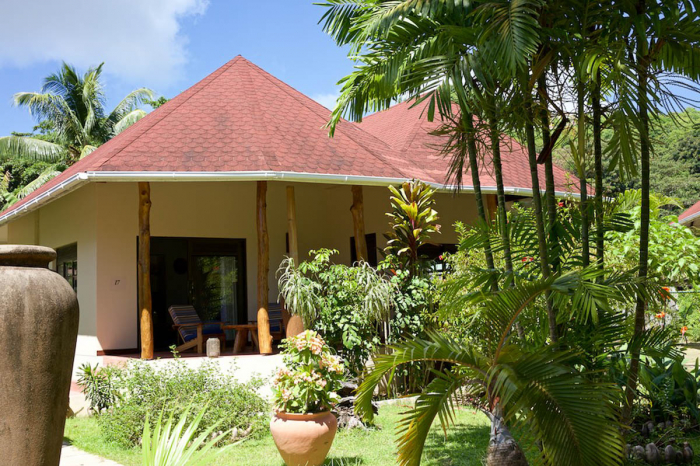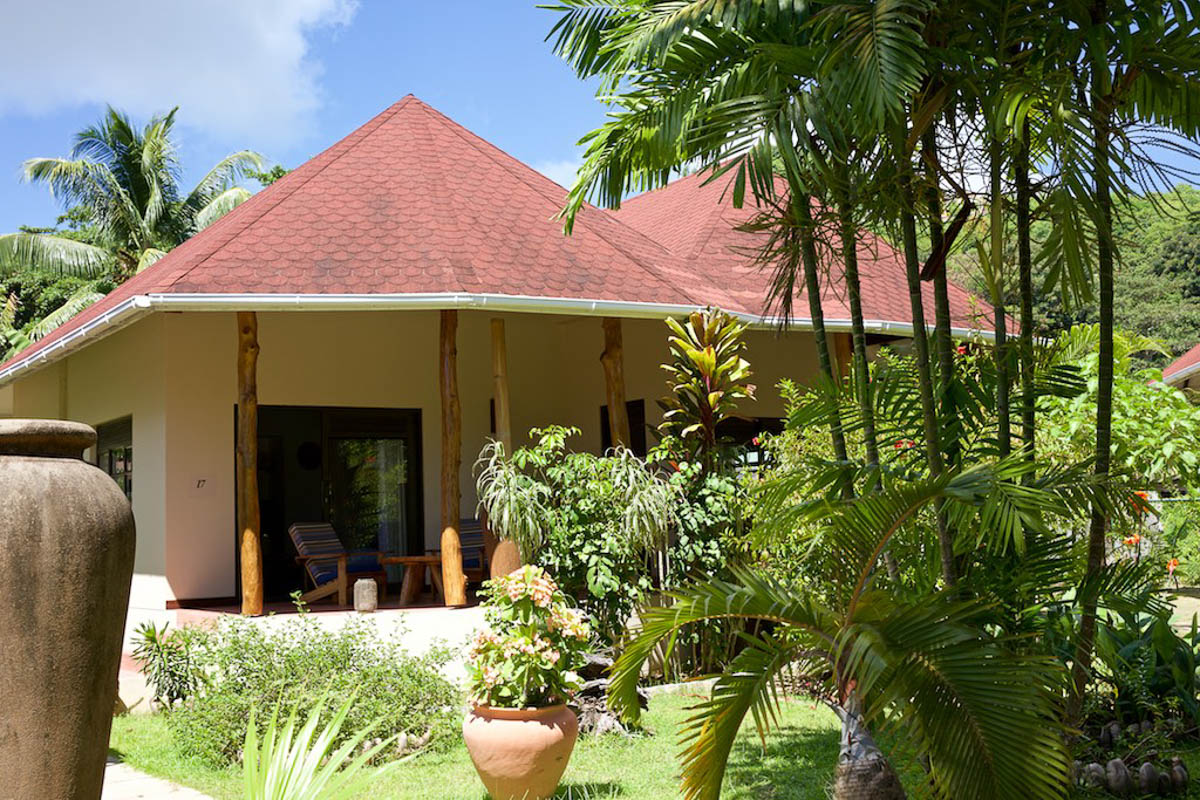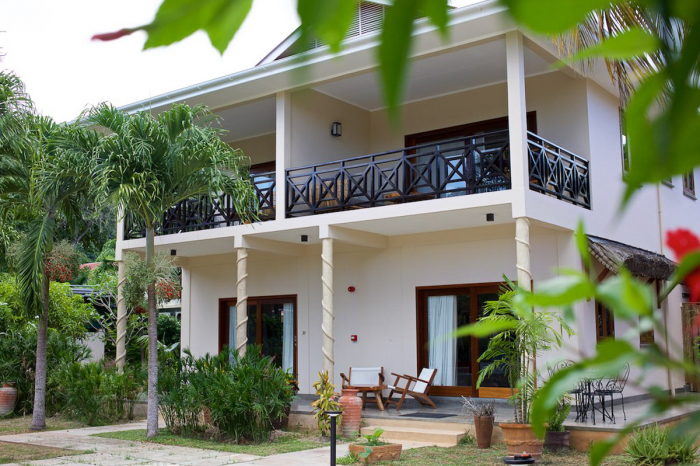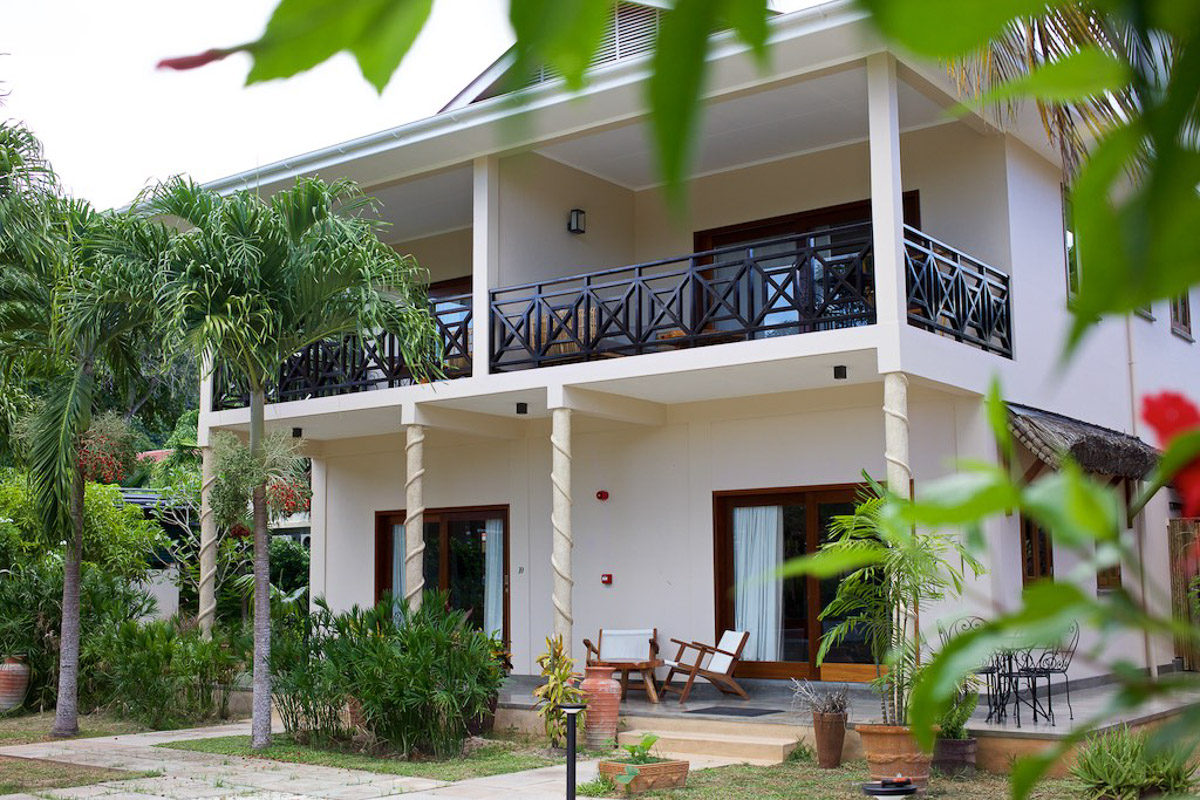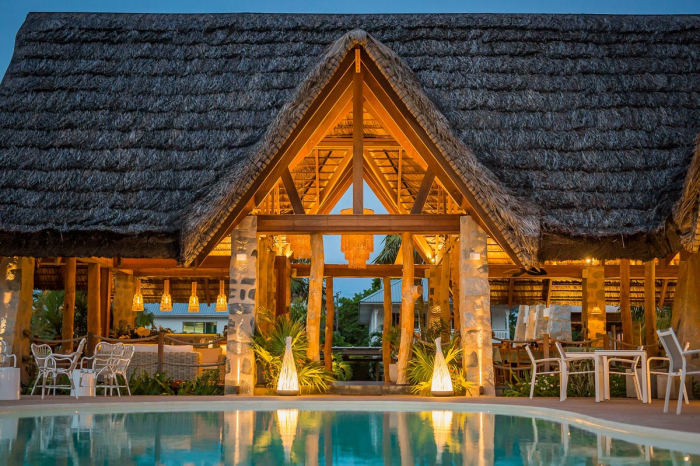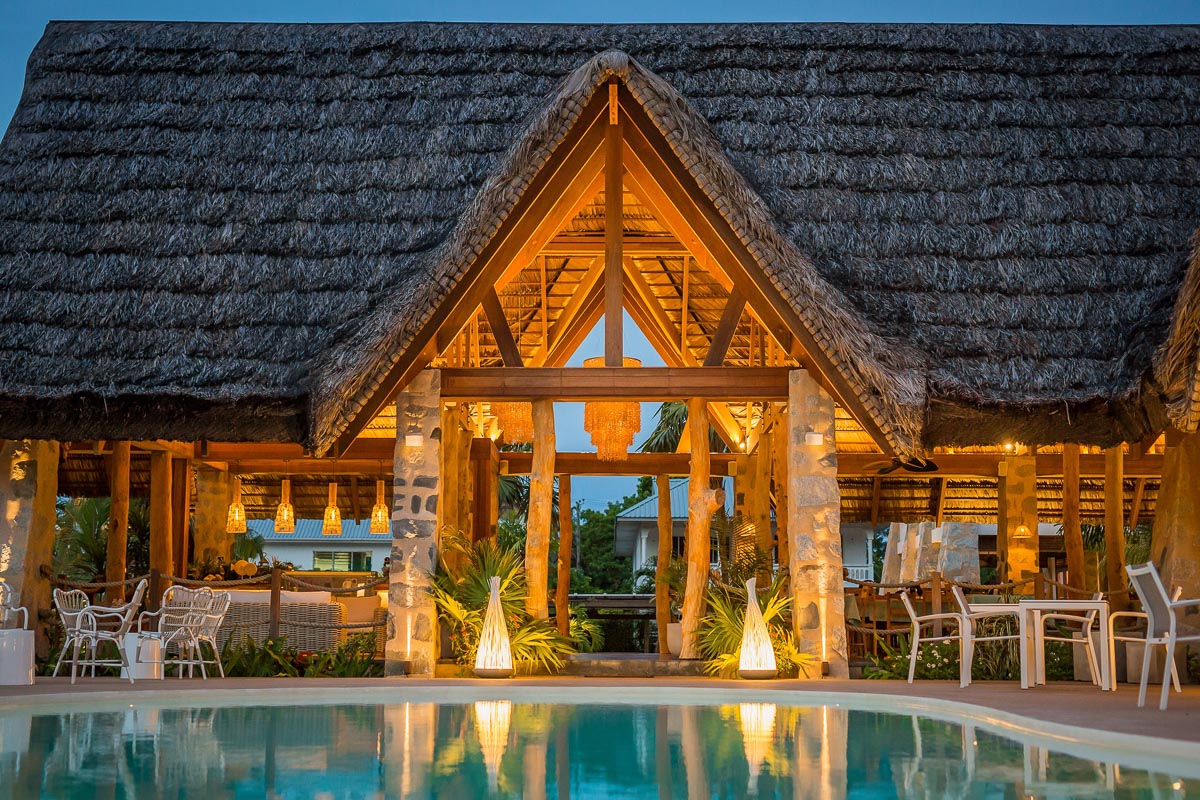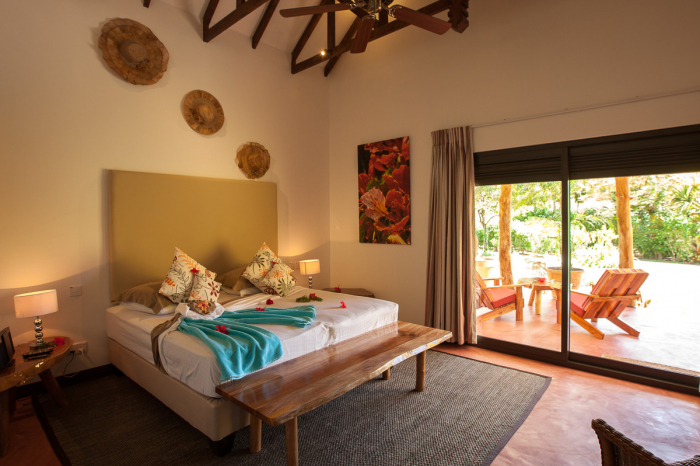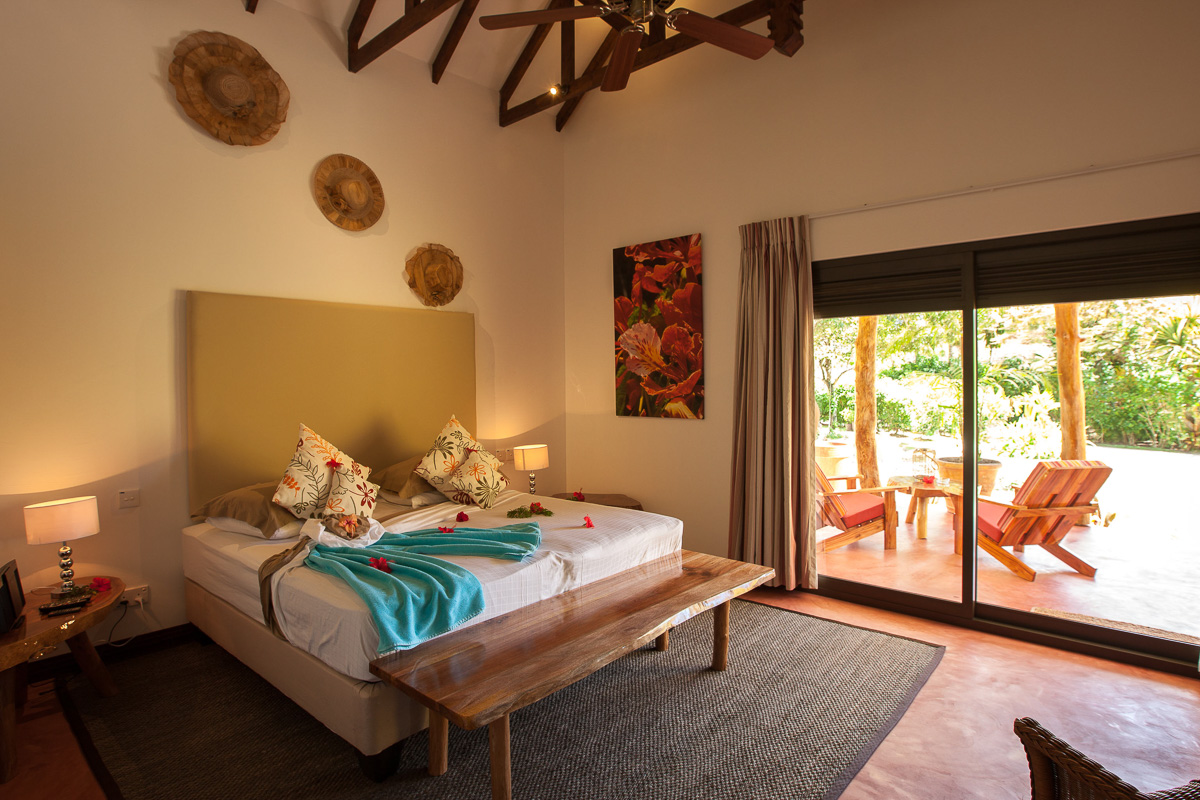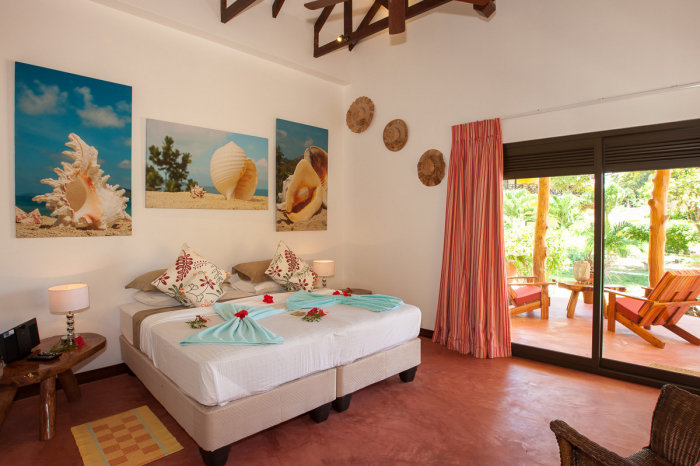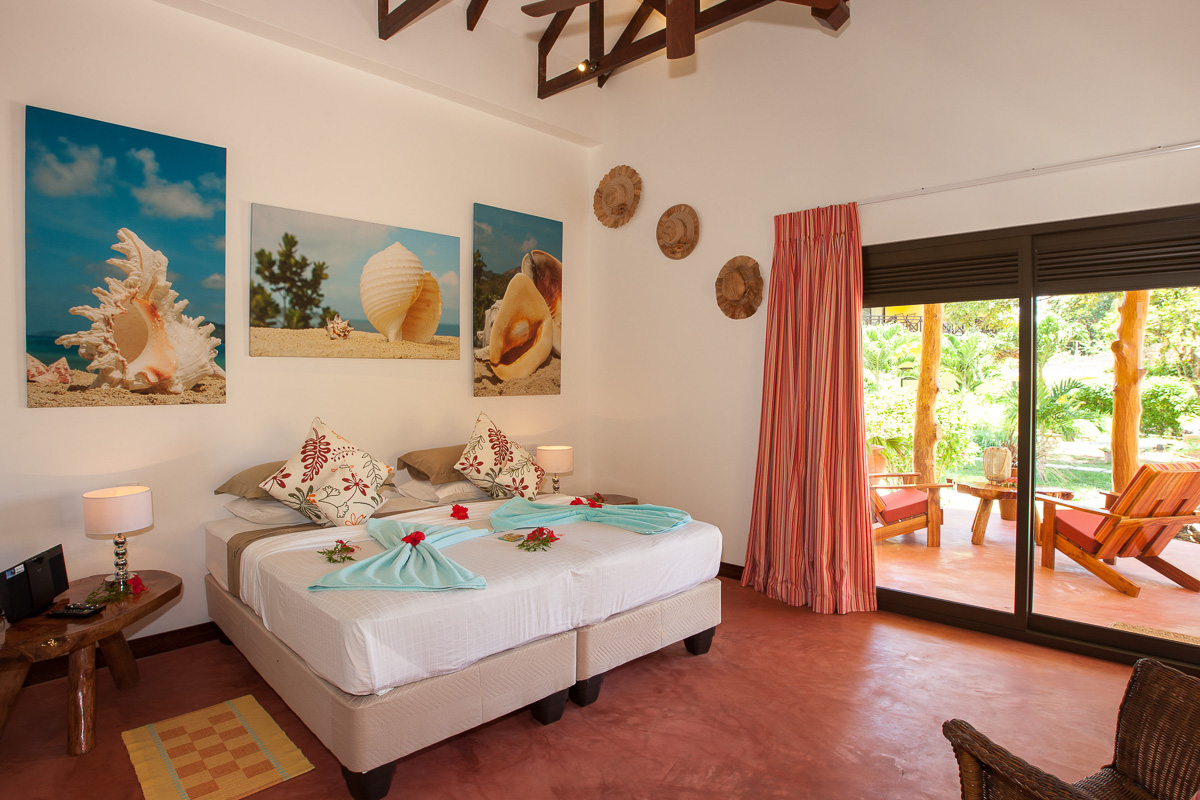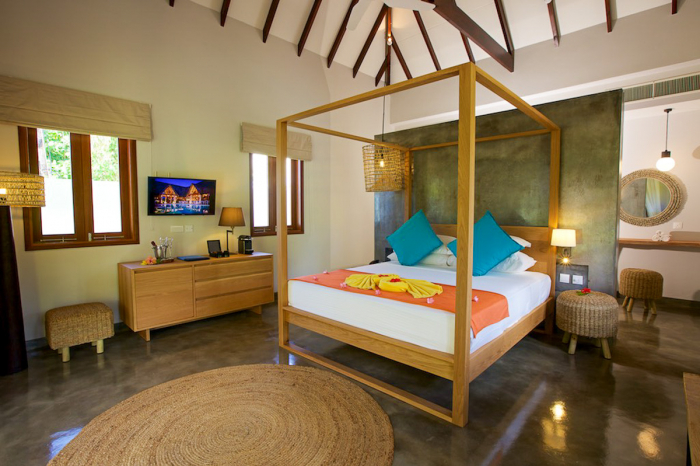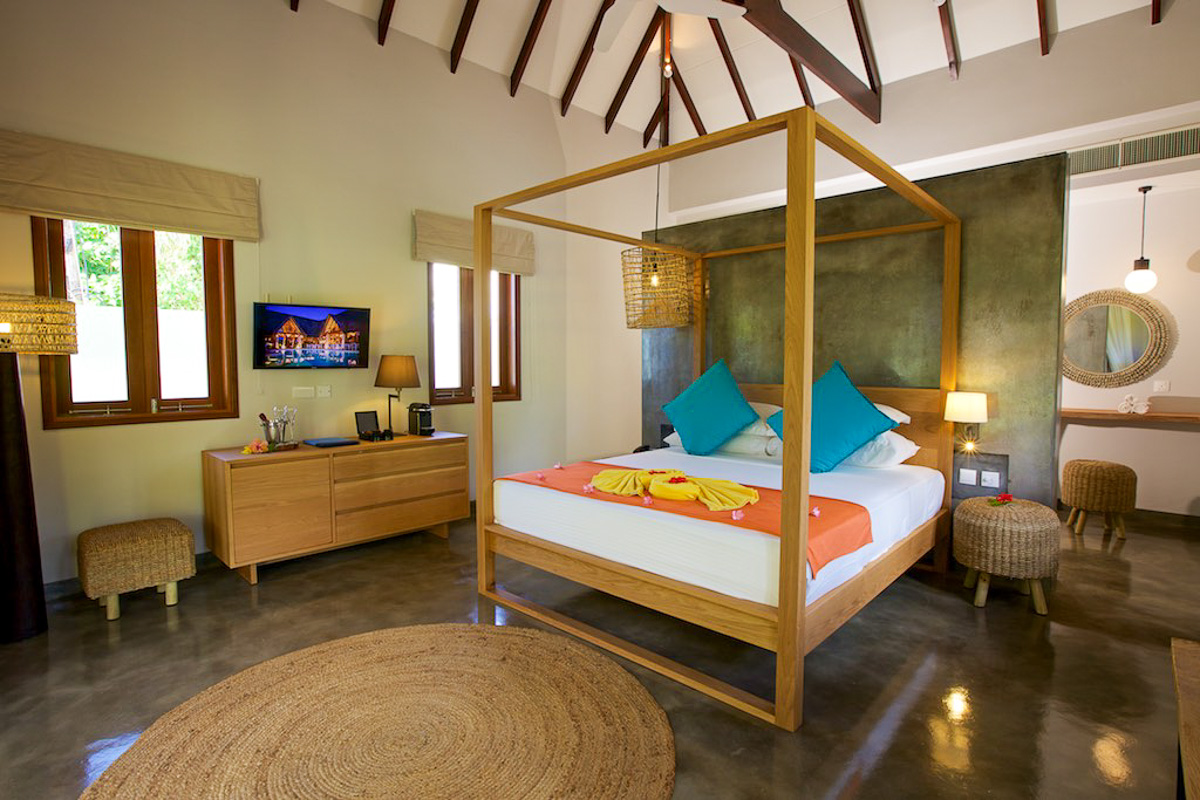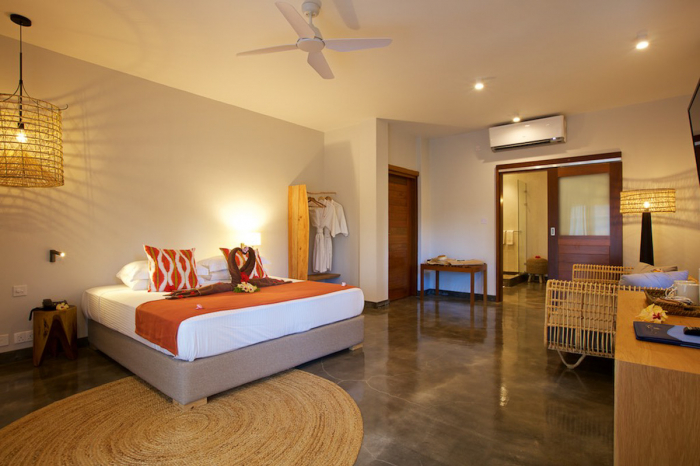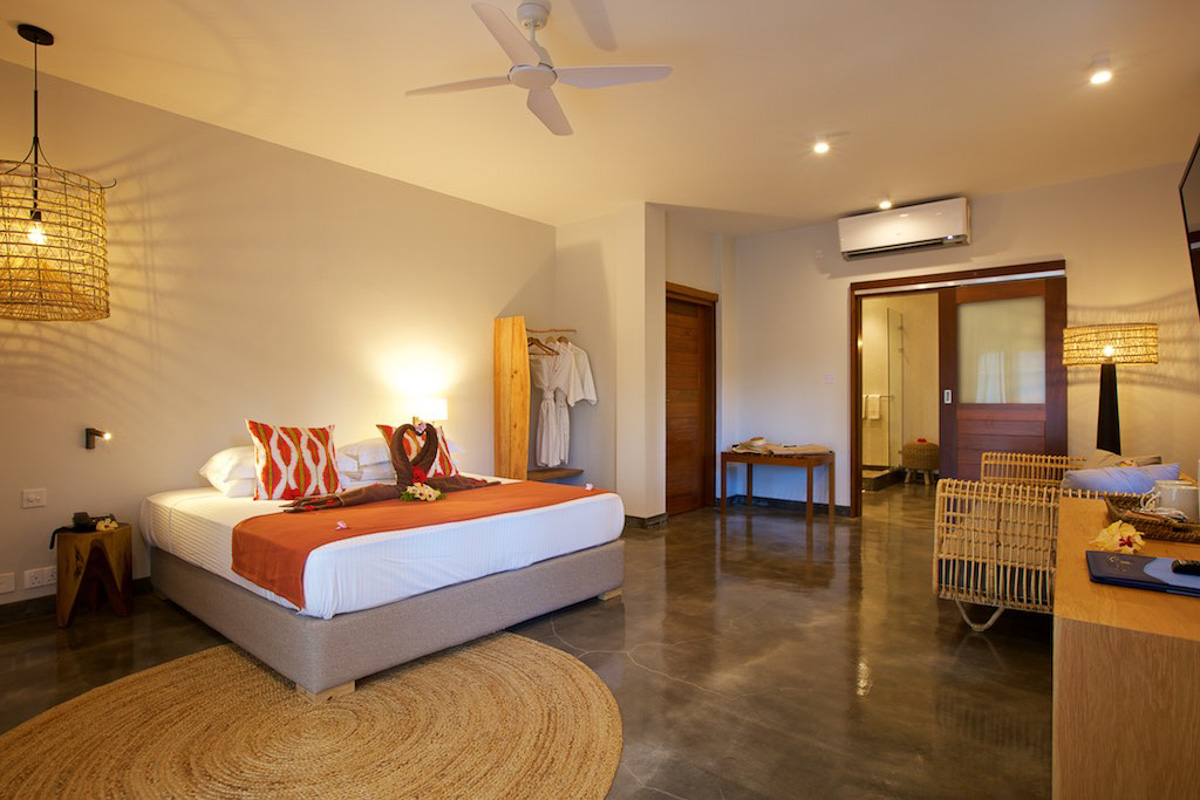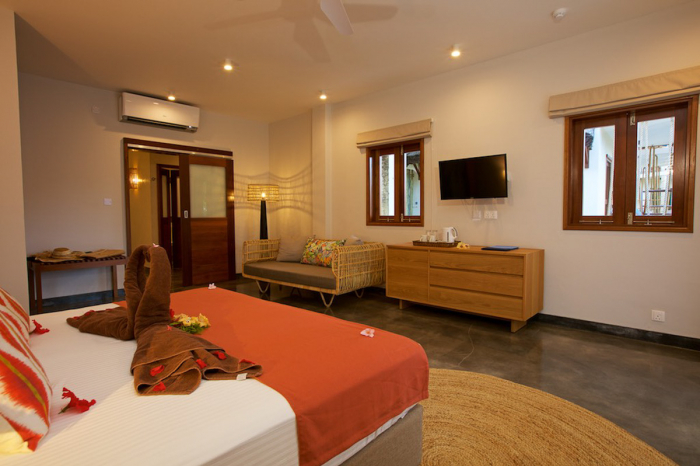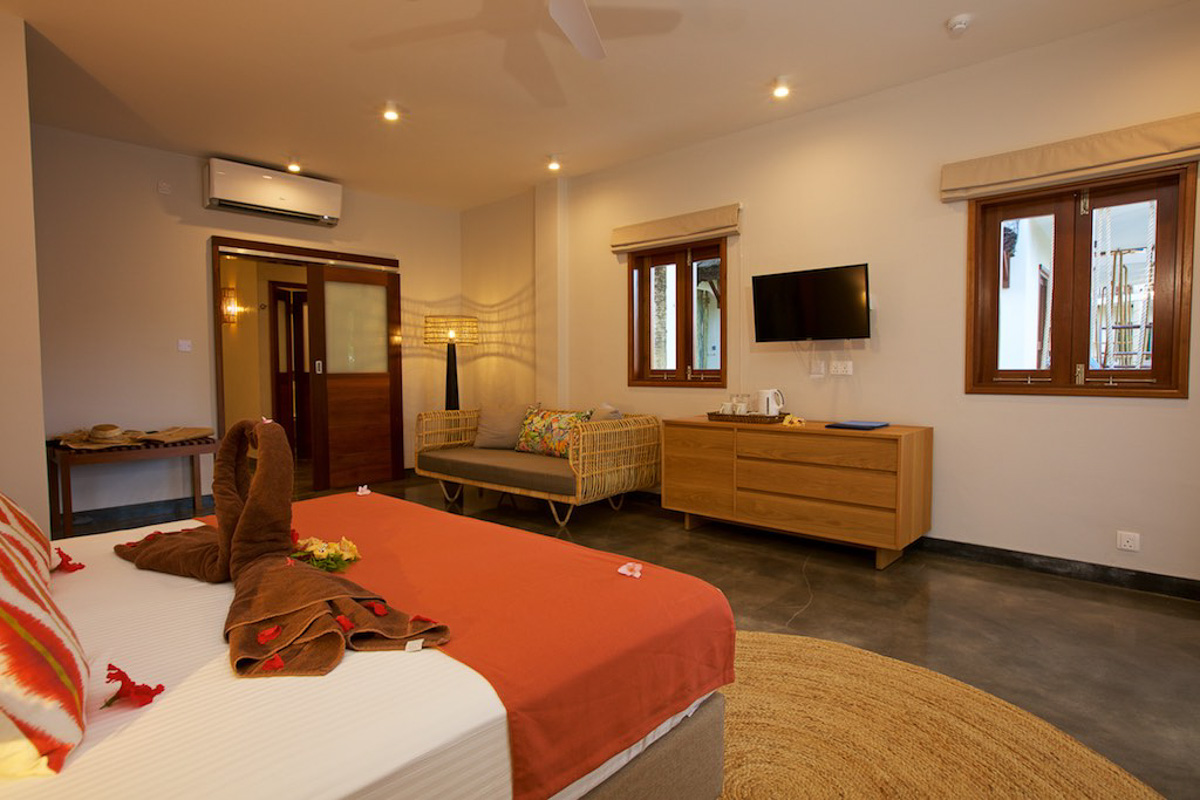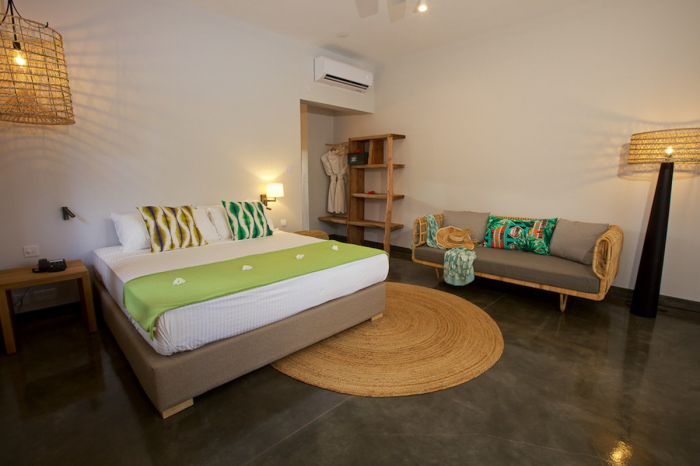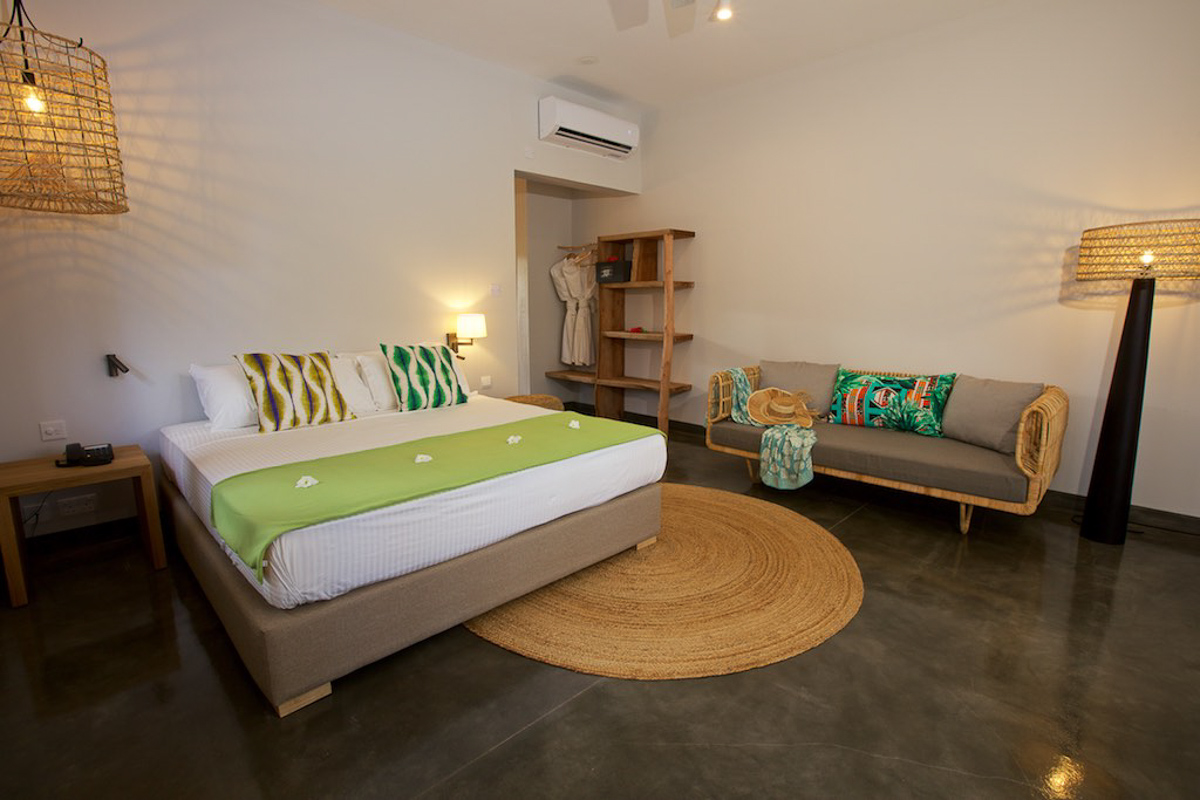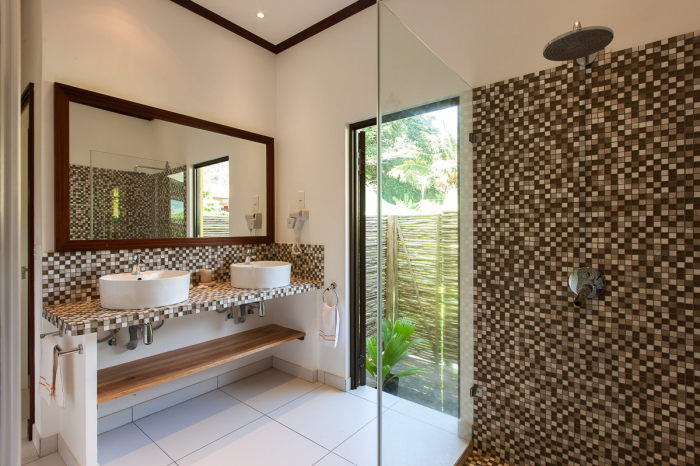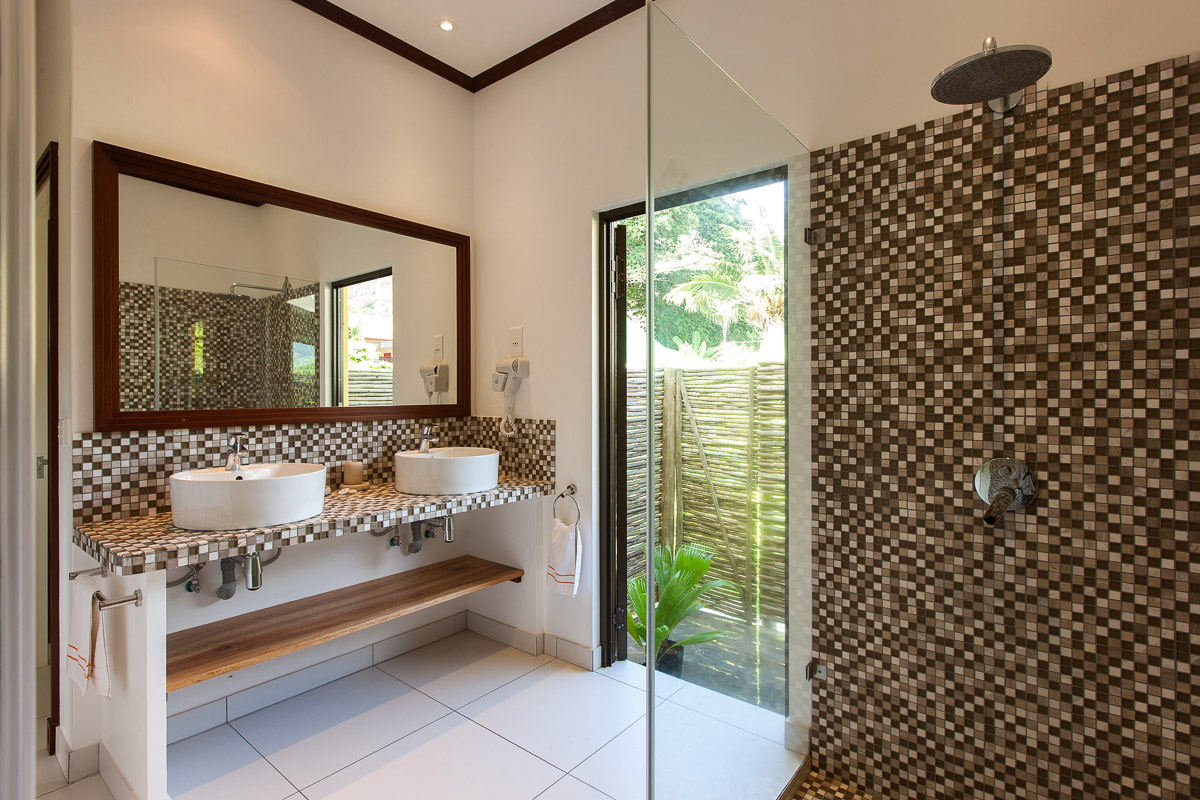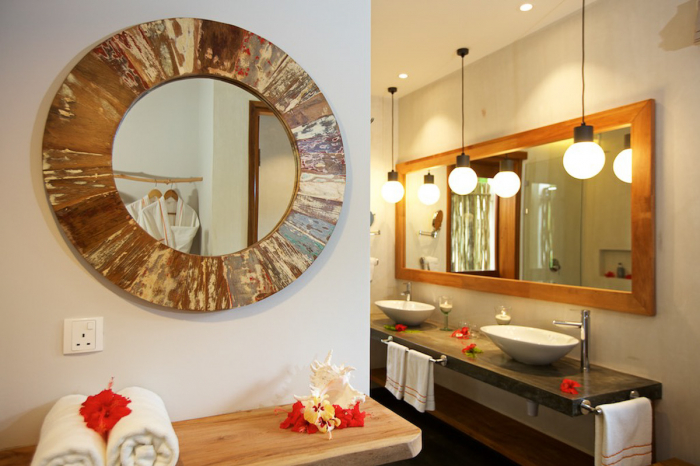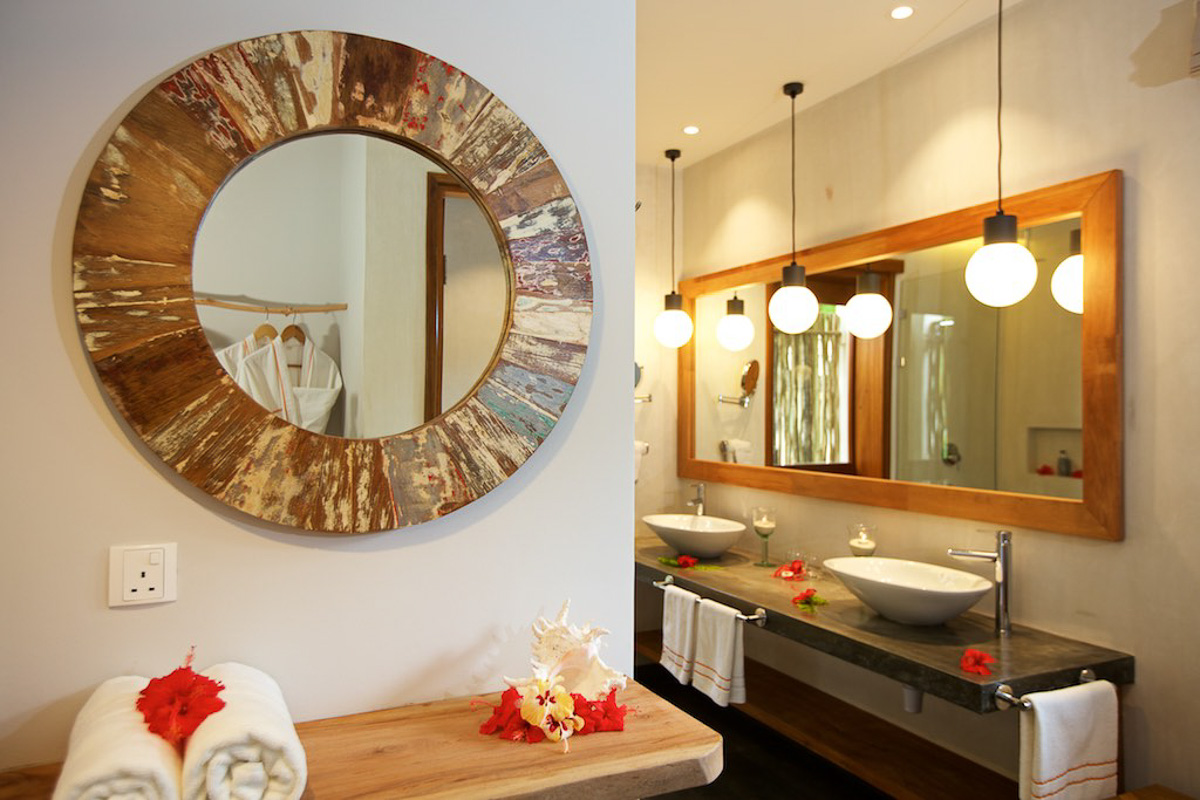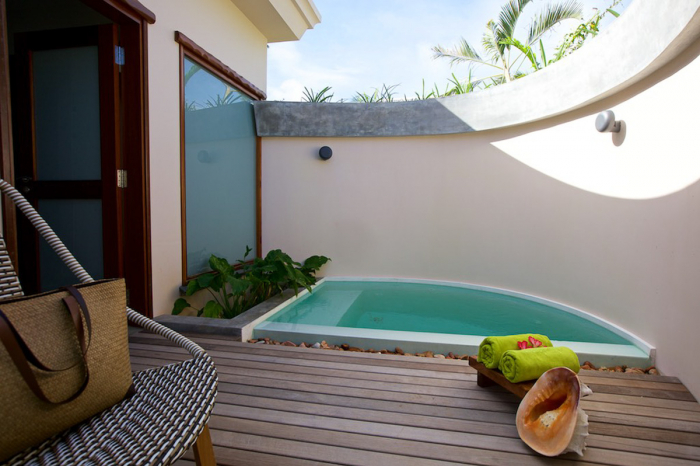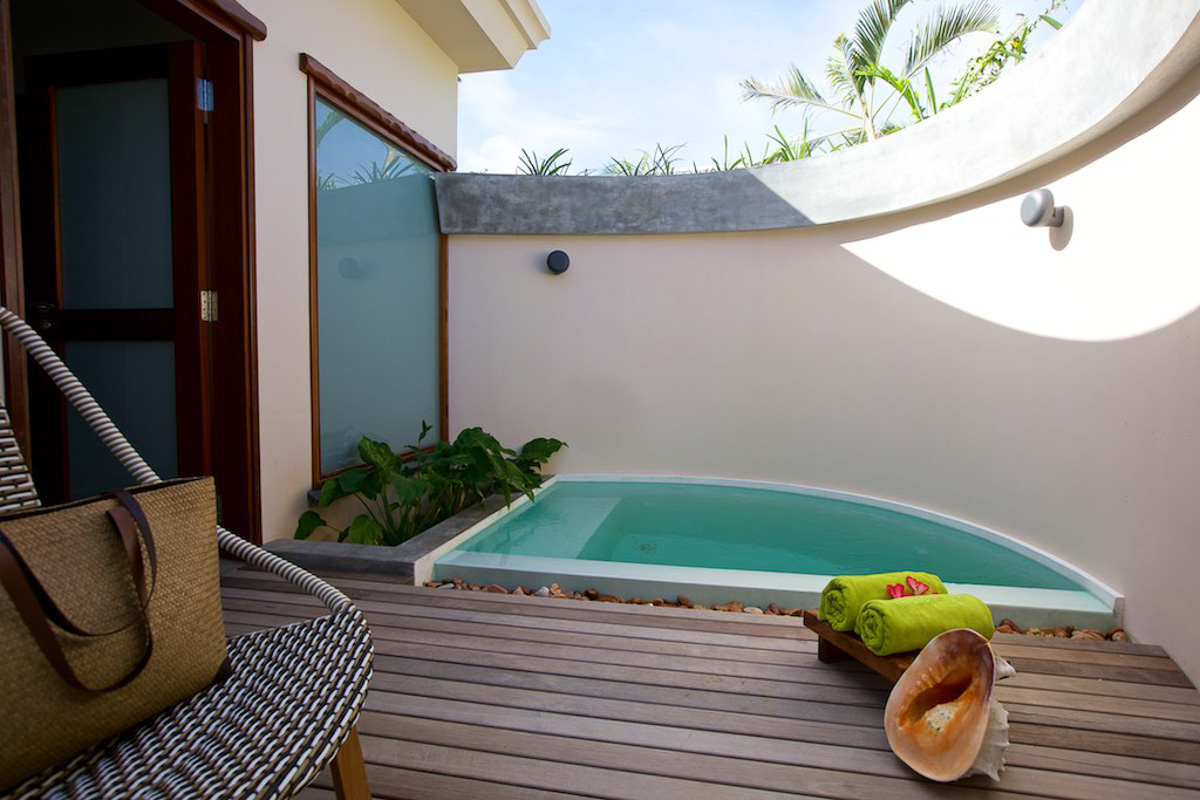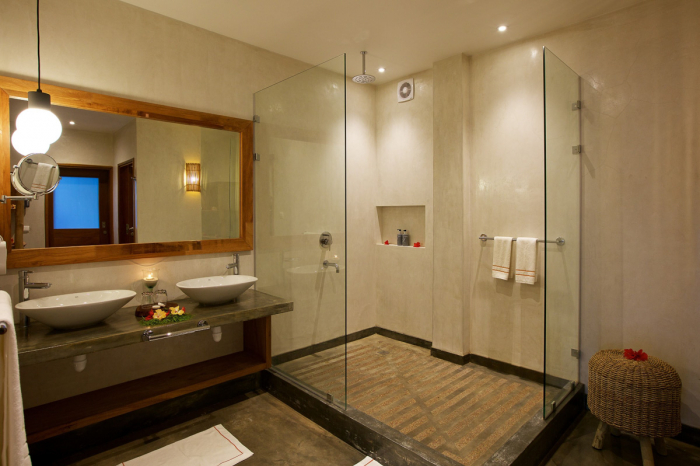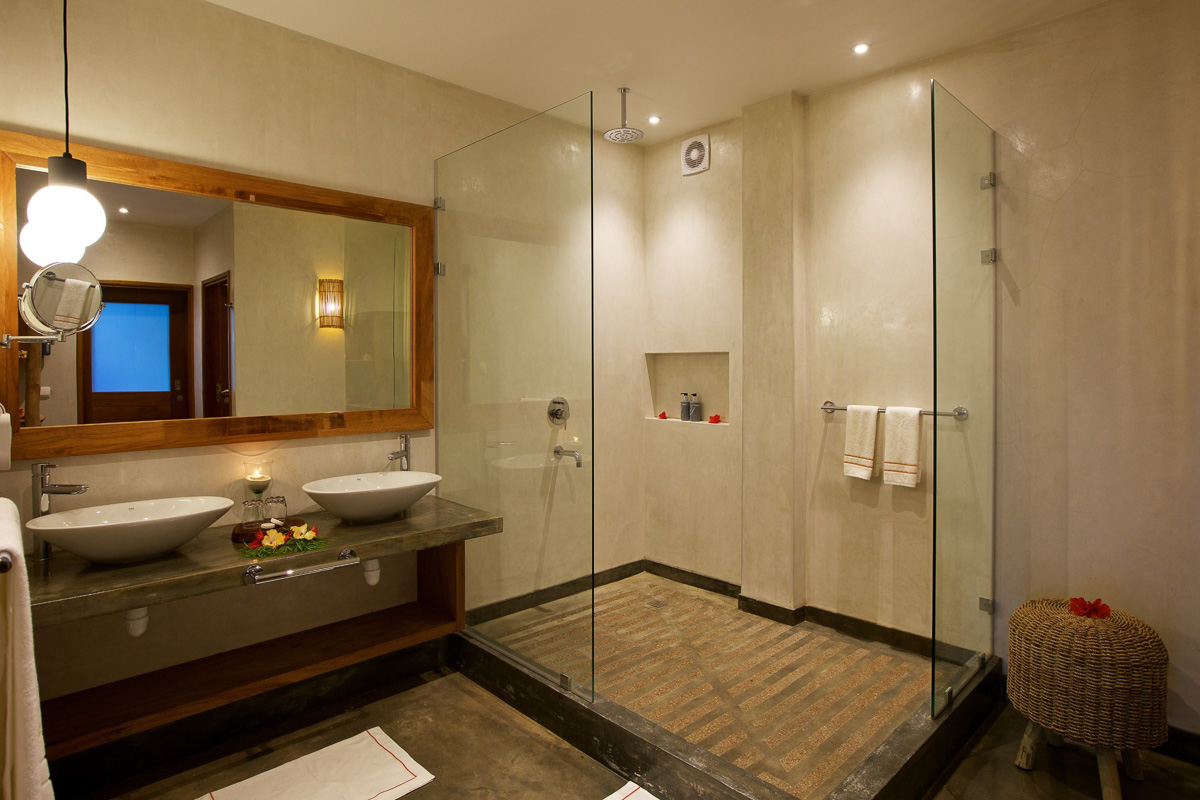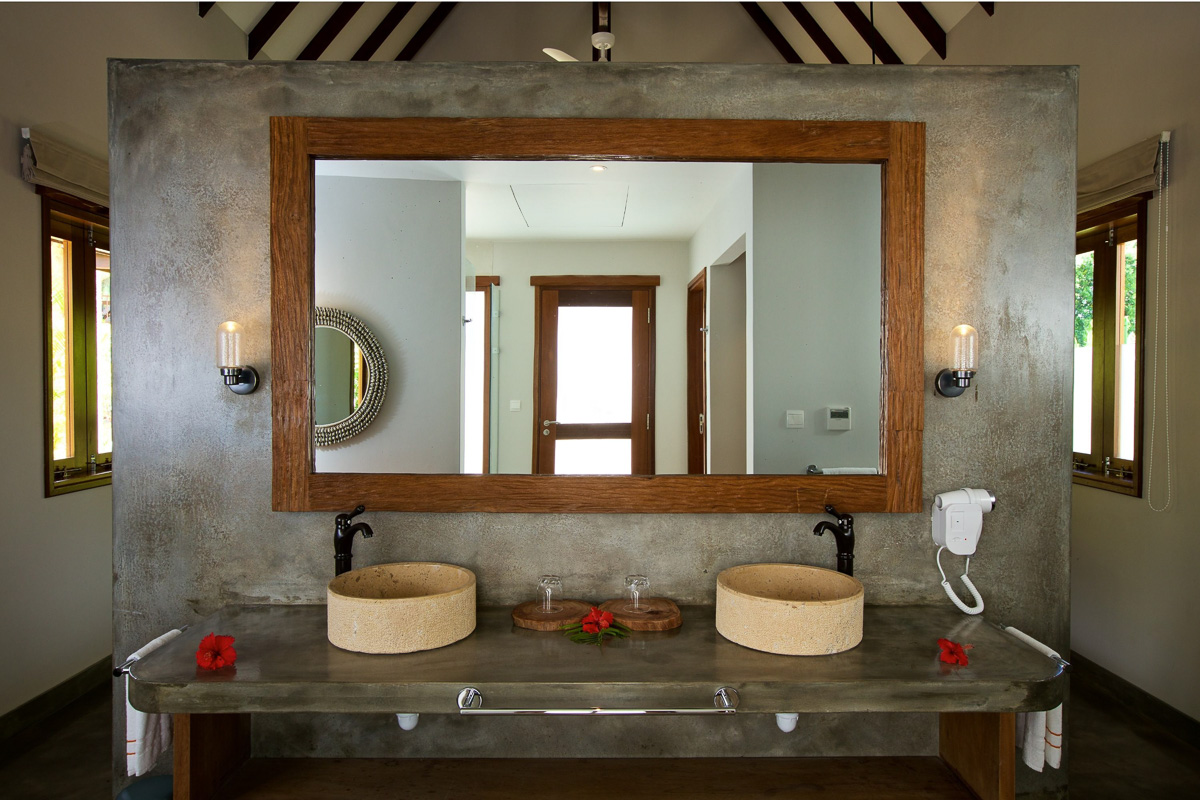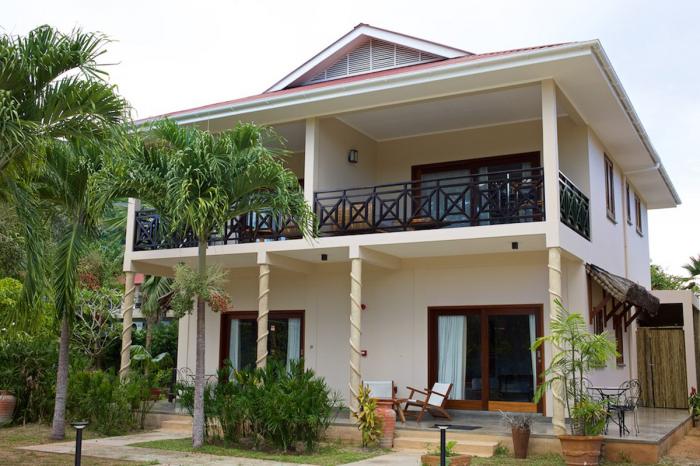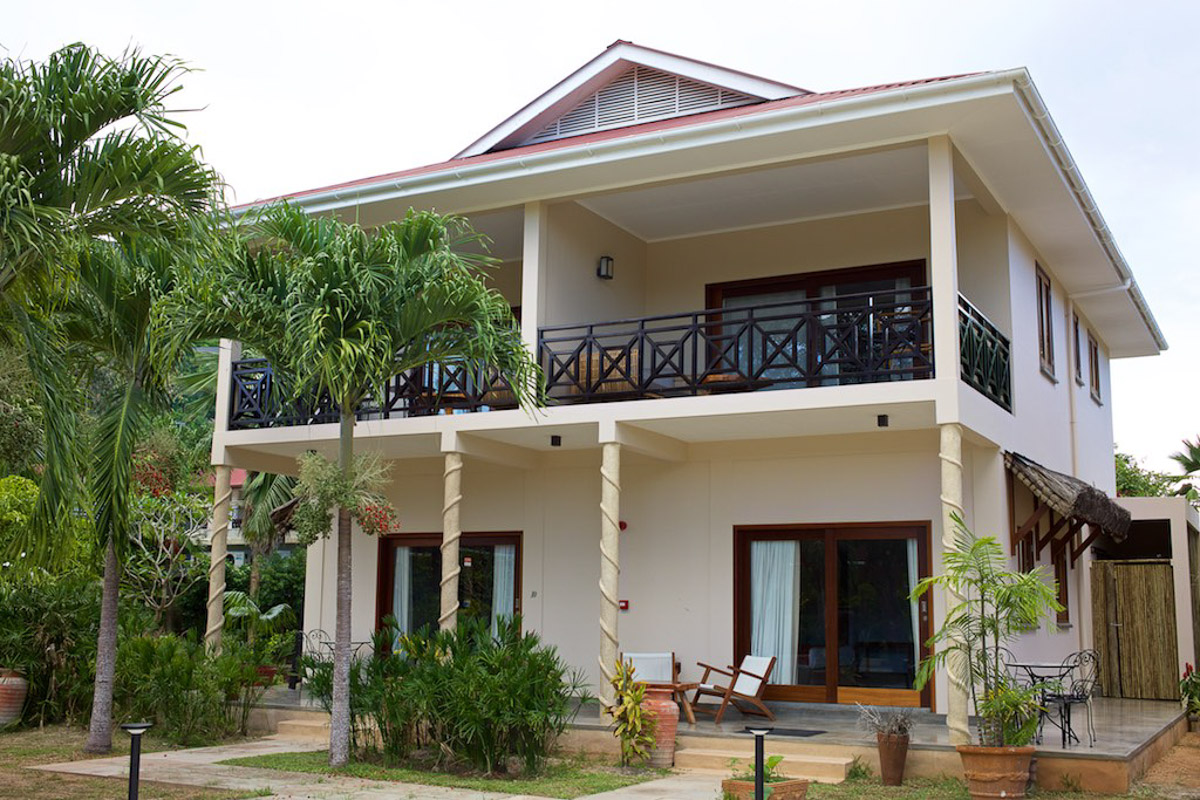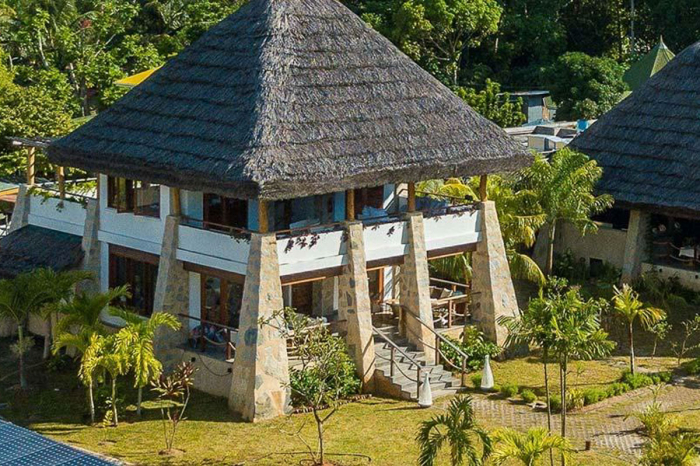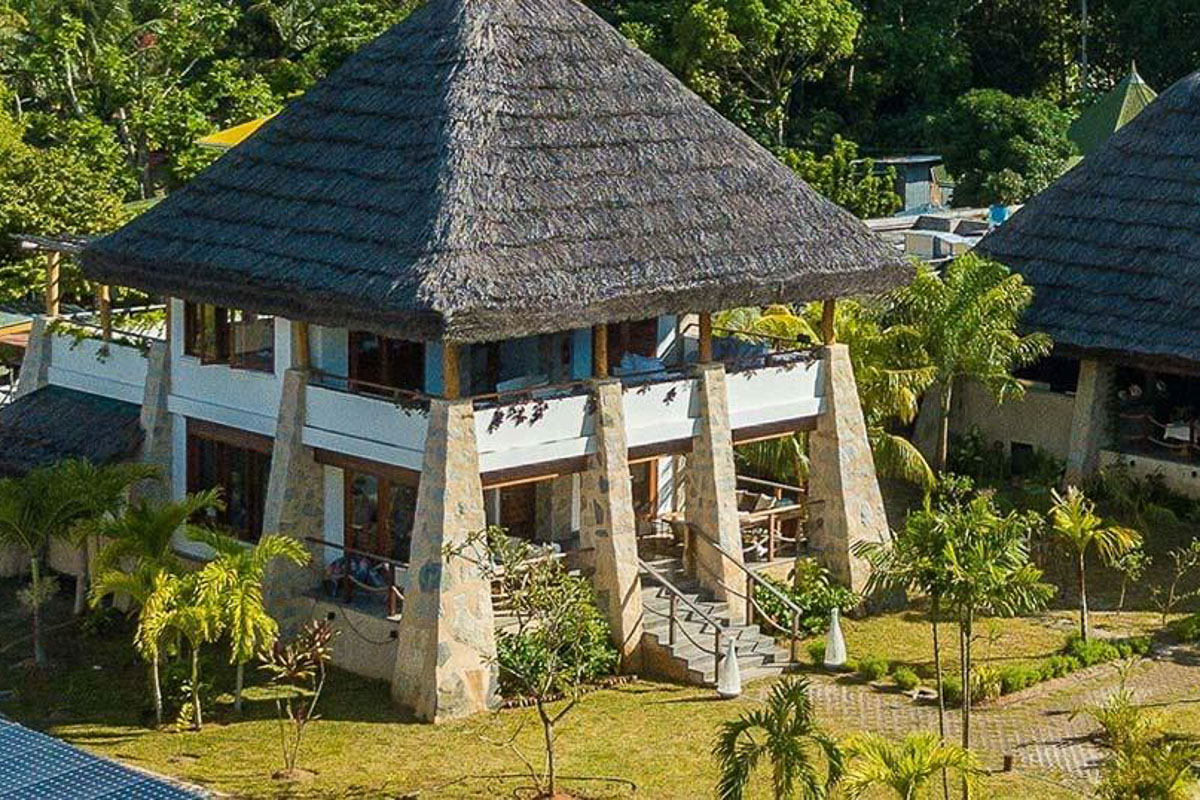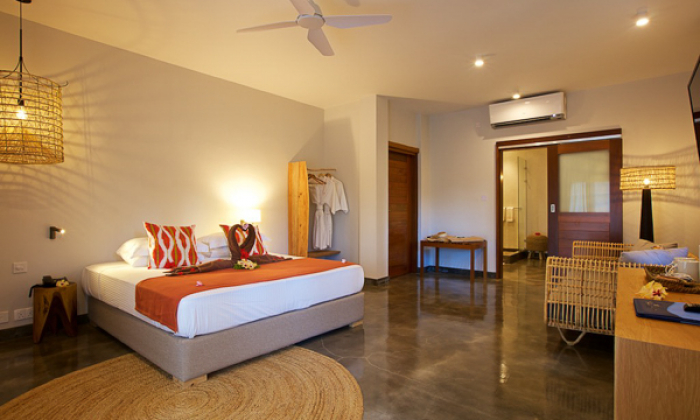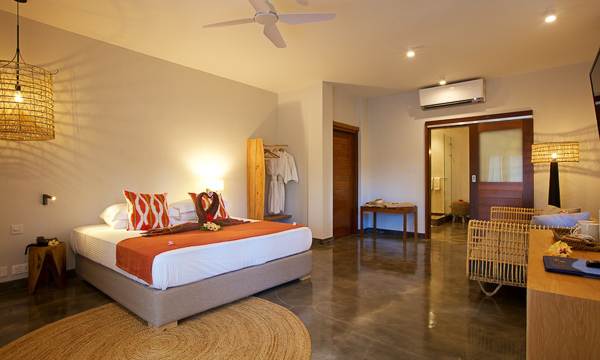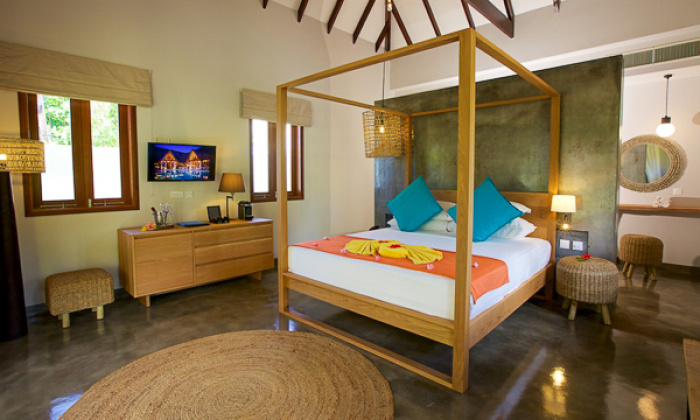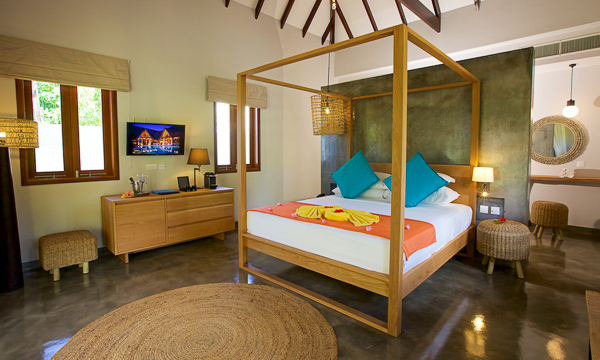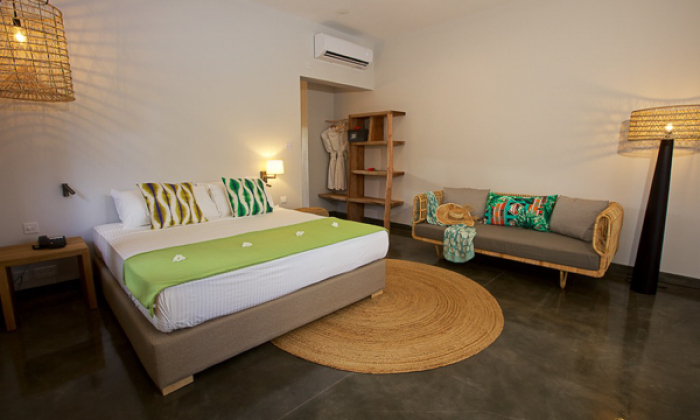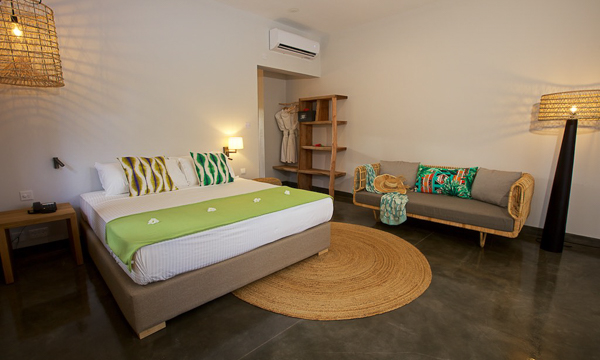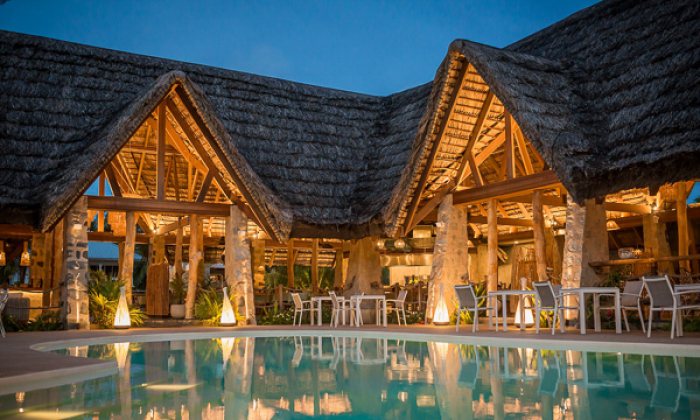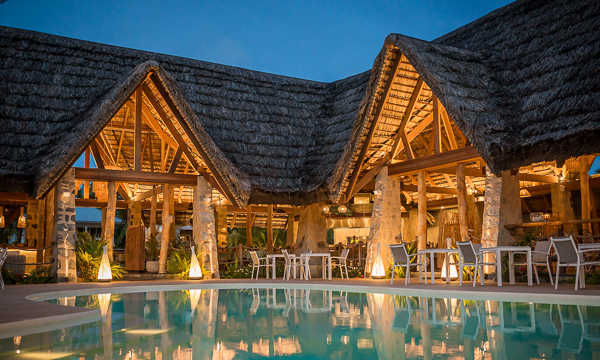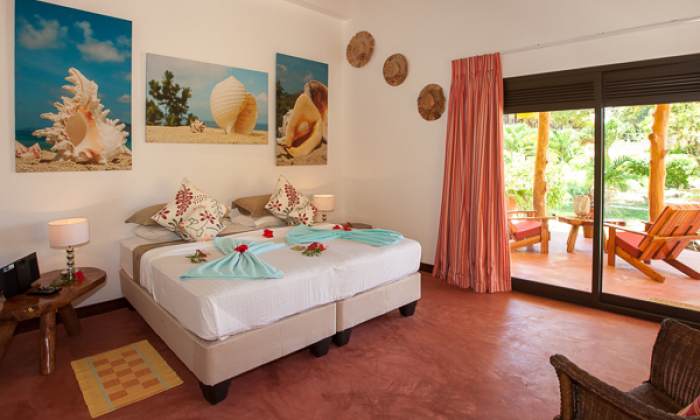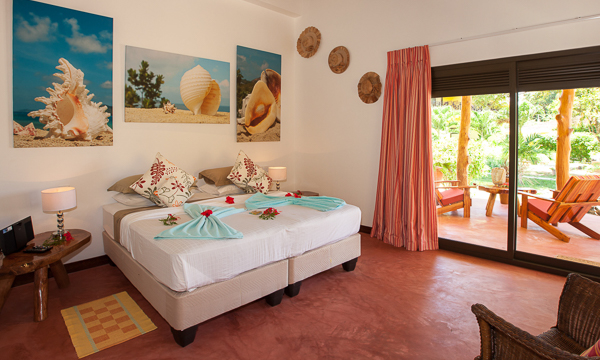 Overview
Family owned and operated hotel with a warm and friendly atmosphere
Commitment to sustainability and authentic Creole experiences
Explore Praslin's best dive sites with a well-respected dive centre
Located just a short walk from the magnificent Côte d'Or beach
Les Lauriers is a charming eco-resort on the north coast of Praslin, an island famed for the beauty of its beaches. Delivering authentic Creole experiences and sustainable practises within a stunning natural setting, this resort is the ultimate getaway for discerning and environmentally-conscious travellers. Relax and unwind at the swim-up bar surrounded by three interconnecting pools, or take the adventure further with island hopping, sport fishing, and scuba diving. However you like to enjoy your holiday experience, Les Lauriers Eco Hotel will help you to explore the island at your own pace and discover your very own personal piece of paradise!
---
---
Amenities
---
About
About Les Lauriers Eco Hotel
The Les Lauriers Eco Hotel and its well-known restaurant are located on the north coast of Praslin Island, just a short walk from the magnificent Côte d'Or beach. Sustainability and comfort are woven into the heart of this resort, evident in its passion for both respecting and preserving the beautiful island of Praslin, and a refusal to compromise on its eco-friendly ethos. Throughout your stay, the friendly and enthusiastic team will also strive to deliver a truly authentic Creole experience - a policy which also supports the use of authentic, local products across the hotel.
Les Lauriers has been a family run and managed hotel for over 20 years, and in 2019, the owners embarked on the biggest transformation to date. New accommodation and guest facilities of the highest quality have been carefully crafted with the utmost regard for the environment. The architecture is reminiscent of traditional Pirogue houses, once commonly found in the Seychelles and, for a truly authentic feel, they have been built using local materials, including wooden beams, thatched roofing, and gravel sourced from the rivers of the Vallee de Mai. 
Explore the resort
After its renovation in 2019, Les Lauriers' new restaurant is bigger than before, but still offers a wonderfully cosy atmosphere and a choice of a la carte or table d'hôte menus. The roof of the kitchen has been converted into a green garden, where herbs and vegetables are grown to give a truly local touch to every dish. This organic produce perfectly complements the freshly caught fish and seafood served daily in the restaurant. A coffee bar is also open during the day, or for something a little stronger, head to the resort's three interconnecting pools and enjoy a cocktail at the swim-up Coconut Bar.
Les Lauriers Eco Hotel is located in the heart of Cote d'Or, the perfect base for any adventure. Take a bicycle and discover what Praslin has to offer on your own, or join a guided walking tour through the island. Let experienced guides take you out on the water to the beautiful islands surrounding Praslin, before grabbing some snorkelling gear and exploring beneath the waves. Or, you can embark on a big game fishing trip where you can catch tuna, marlin, and barracuda. Praslin is also famous for its beaches, with Anse Lazio and Anse Georgette both reputed for being amongst the best in the world. 
Diving from Les Lauriers
Les Lauriers' partner PADI 5-Star dive centre, Octopus Diver, is located directly on Cote d´Or beach, the most beautiful beach on Praslin, just a few minutes' walk from Les Lauriers Eco Hotel. Voted one of the world's top 100 scuba diving centres by German magazine Unterwasser, Octopus Diver's is highly regarded for its professional standards and friendly atmosphere - providing a gathering point for scuba divers from around the world.
A small fleet of boats lie just steps away on the sandy beach, waiting to whisk guests away for several dives each day. A number of tempting diving spots are only a short boat ride from the dive centre, while the more adventurous sites around La Digue, the Sister Islands and Marianne Island are 30-40 minutes by boat. The well-equipped dive centre has a check-in counter with a small lounge and shop, a drying room for equipment, classroom for training, and a filling system with Bauer compressor. Well-maintained Scubapro rental equipment is available and diving is done using aluminium tanks with both DIN and INT connections.
---
Top tips
Praslin is perhaps most famous for the iconic coco de mer and black parrots. Find both of these rare, endemic species at the Vallee de Mai and Fond Ferdinand.  
The resort is also just a short walk from the magnificent Côte d'Or beach. If you'd like to venture a little further, the staff can help arrange a hire car at a preferential rate.
If you're arriving early or leaving late, make use of this resort's beautiful new day room,  with showers, changing facilities, and luggage storage.
Conservation
Les Lauriers Eco Hotel takes great pride and care of its surrounding gardens, ensuring all plants are endemic to the Seychelles. The resort is also conscious of the footprint associated with imported food, prefering to use locally sourced produce wherever possible - including chicken, meat and fish, as well as vegetables and locally made jams. Guests can also find local products available for purchase in the resort's new boutique. Glass bottles are used in all of the rooms, with refillable bottles available for guests outside of the rooms as well. Les Lauriers is also home to eight Aldabra giant tortoises, who like nothing better than helping out with the composting.
Working closely with Pace Seychelles, a leader in environmentally friendly solutions, Les Lauriers have installed solar panels, water stratification tanks to provide hot water, water recycling and treatment facilities, Innuscience Biotechnology cleaning products, and ozone technology to sanitise food, cutlery and crockery. Les Lauriers employs Seychellois people wherever possible, and their local employment rates are some of the highest in the hotel industry. They also involve themselves with community events, including beach clean-ups and charity fundraising.
---
Diving
Diving in Praslin and La Digue
Schooling reef fish

Year round
Combining old-world charm with stunning scenery and unique flora and fauna, Praslin and La Digue offer an enchanting escape from all things ordinary. These islands are some of the most popular and accessible in the Seychelles, yet their sleepy atmosphere and sublime natural surroundings still take centre stage. Expect primeval palm forests home to endemic wildlife, bewitching white sand bays without another soul in sight, and clear waters begging to be explored. And, with an abundance of dive sites scattered across marine protected areas and isolated islets, Praslin and La Digue's breathtaking beauty above the surface is only the beginning.