The Philippines' most accessible dive destination, with muck-diving and beautiful coral reefs, all just hours from Manila
Highlights
Home to some of the diving world's most sought after critters
Search for frogfish, shrimps and unusual octopus and scorpionfish
Resorts set up specifically to cater to underwater photographers
Accessible by road from Manila, the capital of the Philippines
With its fantastic marine biodiversity, healthy reefs and exotic marine life, Anilao is regarded as one of the best dive destinations in SE Asia, particularly for macro-lovers and muck diving enthusiasts. With easy access from Manila, divers can head down for a long-weekend or book an extended stay to fully appreciate the incredible critters that have made this destination so famous.
Diving in Anilao
Pygmy seahorse

Year round

Cryptic Scorpionfish

Year round

Clown frogfish

Year round

Giant frogfish

Year round

Healthy corals

Year round

Unique crabs & shrimps

Year round
Over the last few decades, Anilao has earned a well-deserved reputation for the quality of its muck diving - in fact, for being a dive destination where guests can see pretty much every critter in their wish list! Rare species of shrimps, crabs, frogfish, scorpionfish, pipefish, seahorse, and octopus are all seen regularly, and the dive guides have become expert at leading guests to the right spot at the right time. As well as all the muck diving sites, there are also some healthy reefs with an abundance of hard and soft corals - perfect for gorgeous wide angle photography. And to add a bit of variety, day trips to nearby Verde Island are also possible, although most people stay focused on macro and critter spotting.
If you're staying in one of Anilao's dive resorts, the in-house guides will be very knowledgable about the local inhabitants, and guests are given the best possible chances to find all the critters on their wishlist with small dive groups and the perfect guest-to-guide ratio. Like much of the rest of the Philippines, diving in Anilao is from local open boats, called bangkas. If you're staying outside of a dive resort, these boats can be hired by visiting groups along with freelance guides with the knowledge and experience to find the rare species. Either way, the normal schedule is two dives in the morning, followed by two in the afternoon and a night dive later on in the day. In many other locations, night dives are often optional but in Anilao they are almost seen as compulsory – in the darkness, Anilao comes to life with the unexpected and unique always a possibility.
Dive time limits are less strict and often extend beyond 60 minutes, as everyone ascends into the shallows hunting for hairy shrimp and boxer crabs amongst the sea grass and rubble. The long dives and slow pace means divers can often start to feel the cold, so we would recommend using a 5mm suit as a minimum to keep you warm.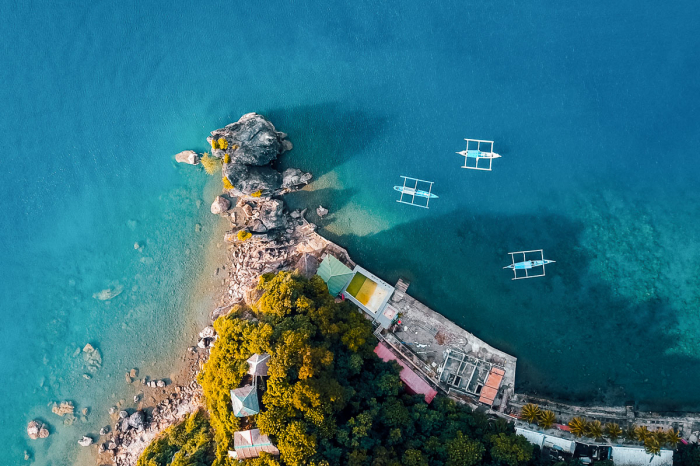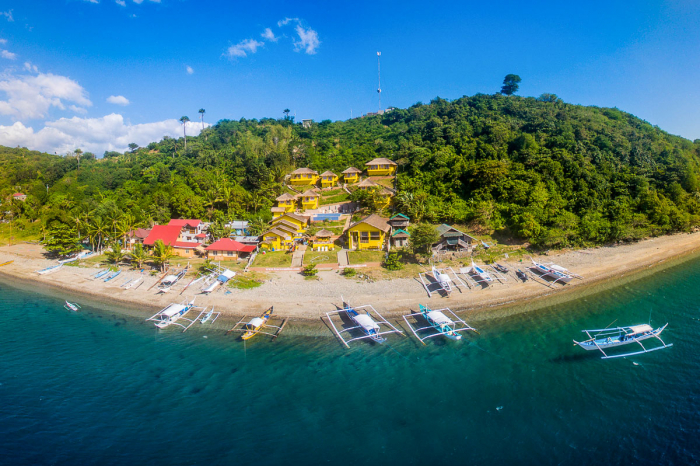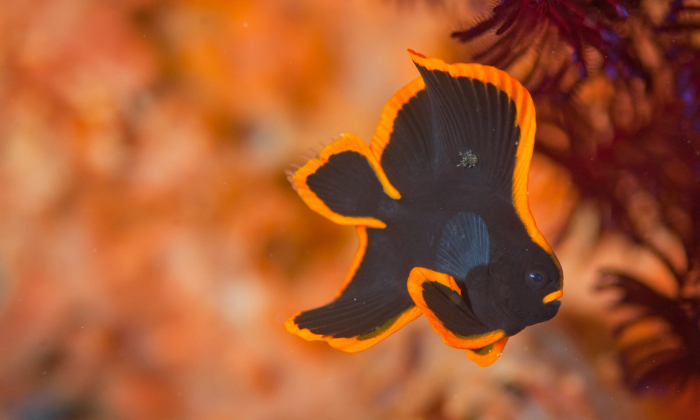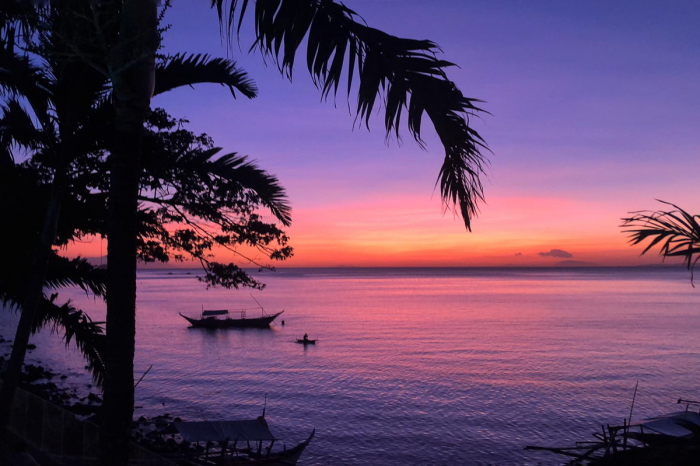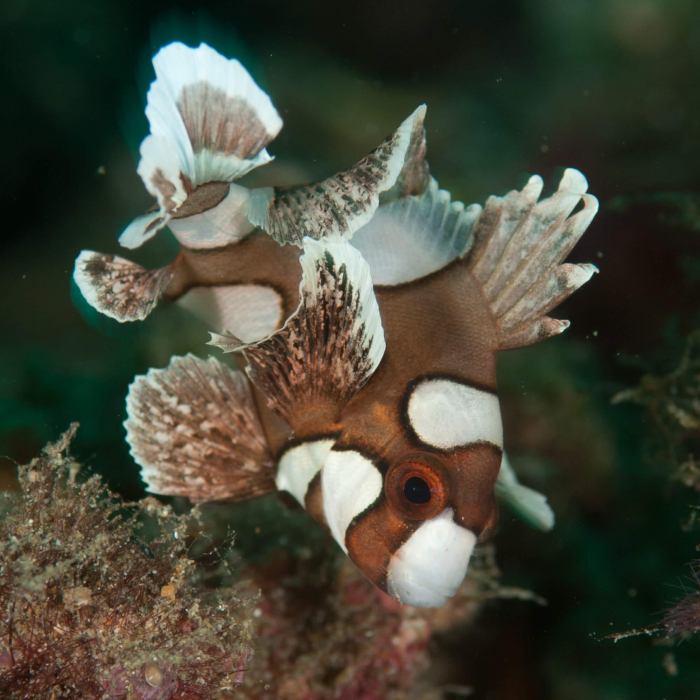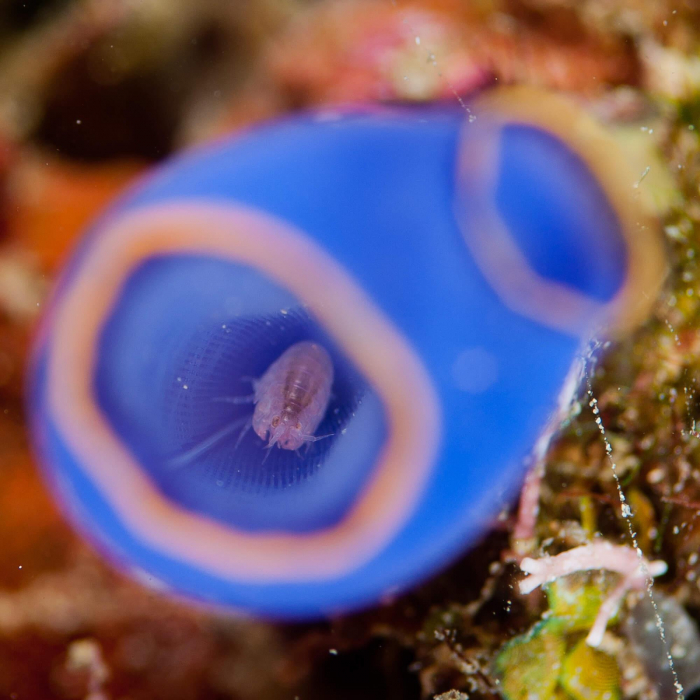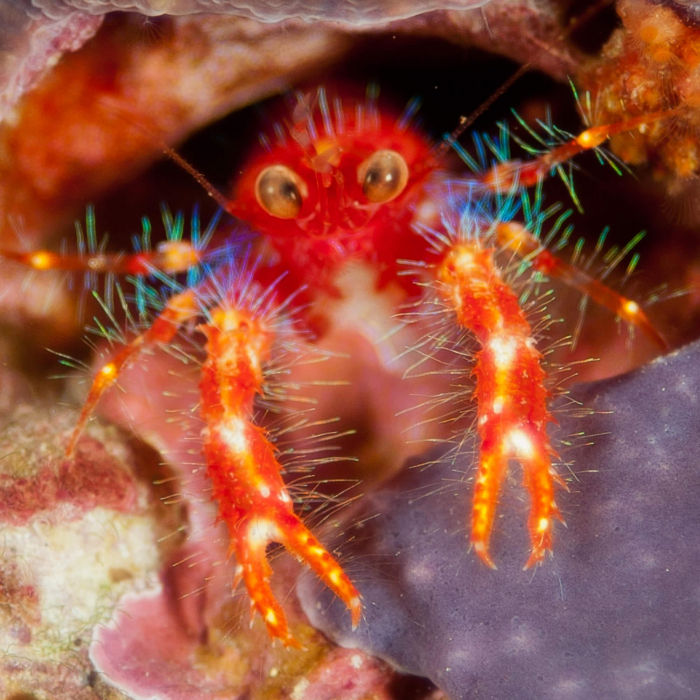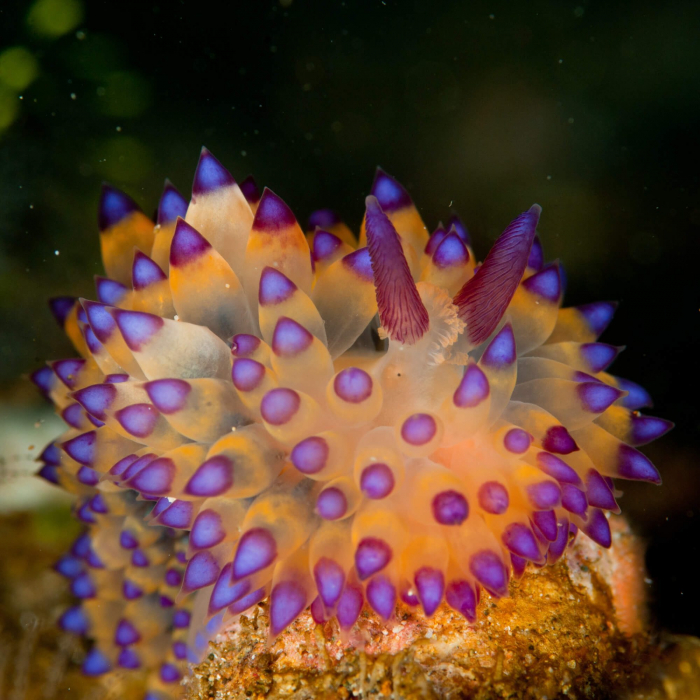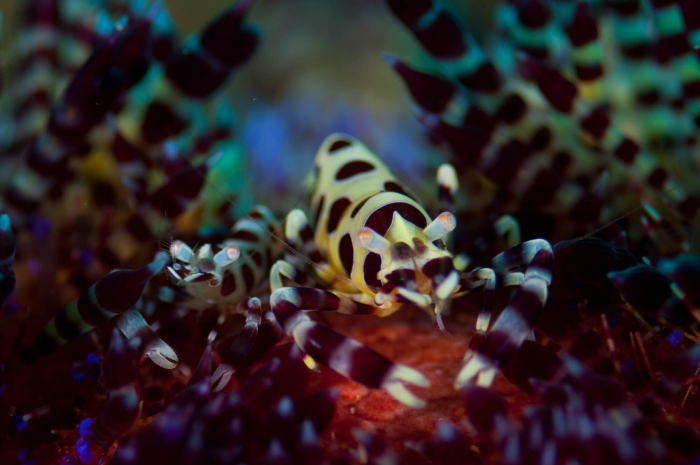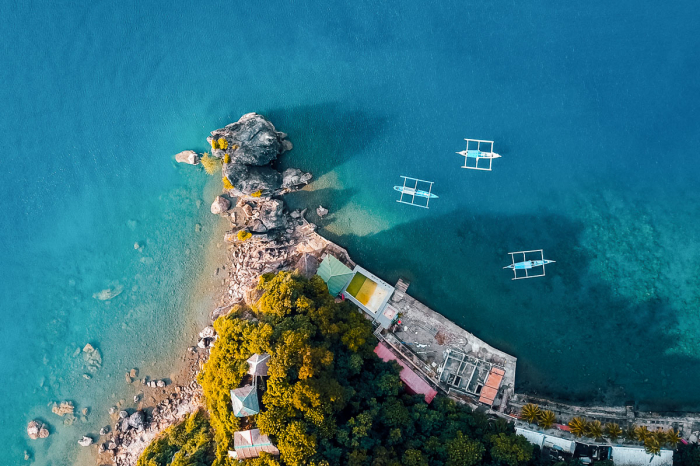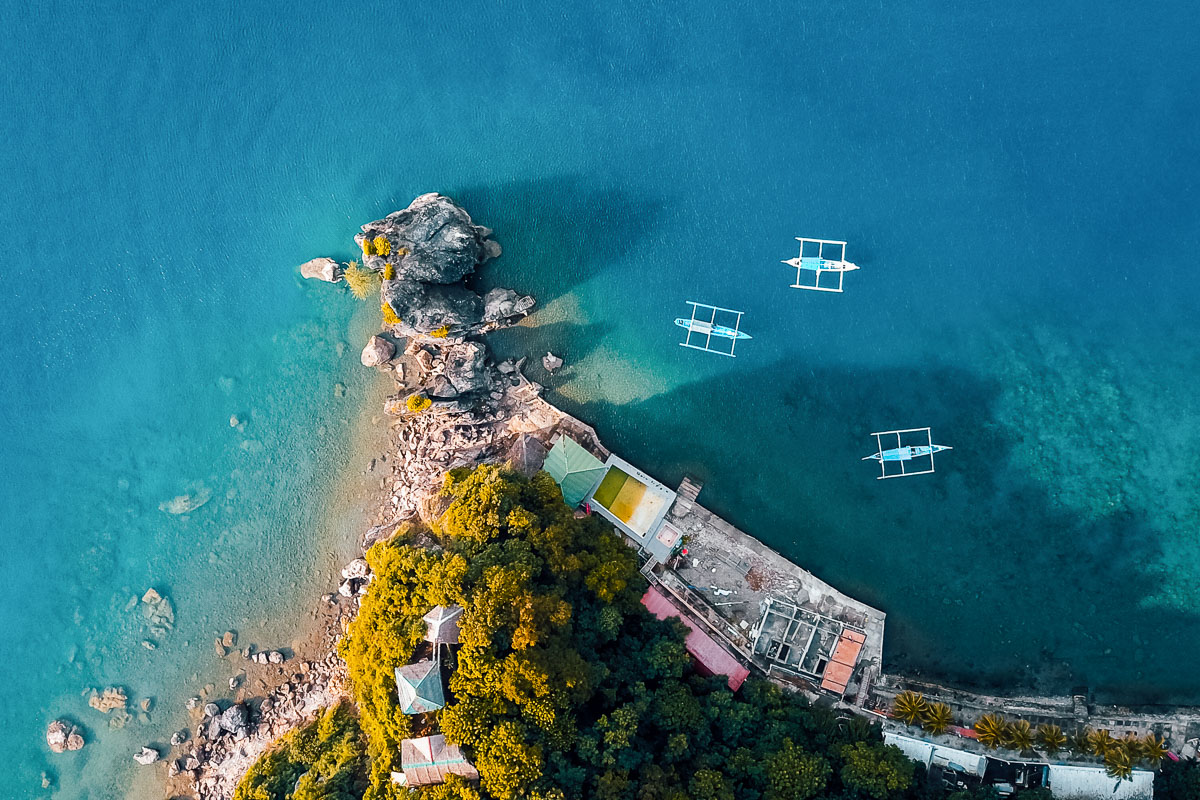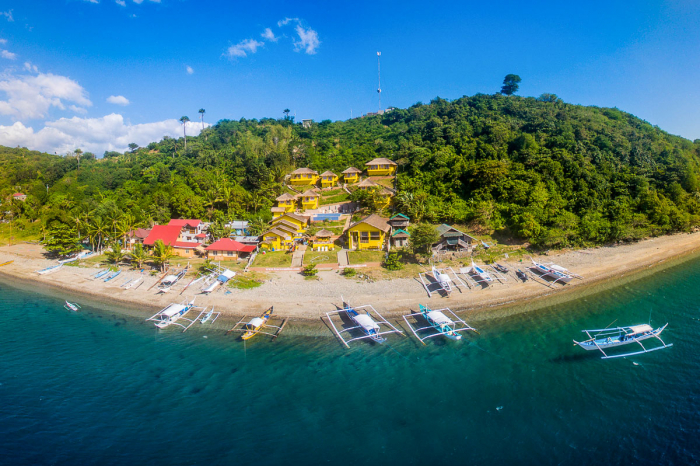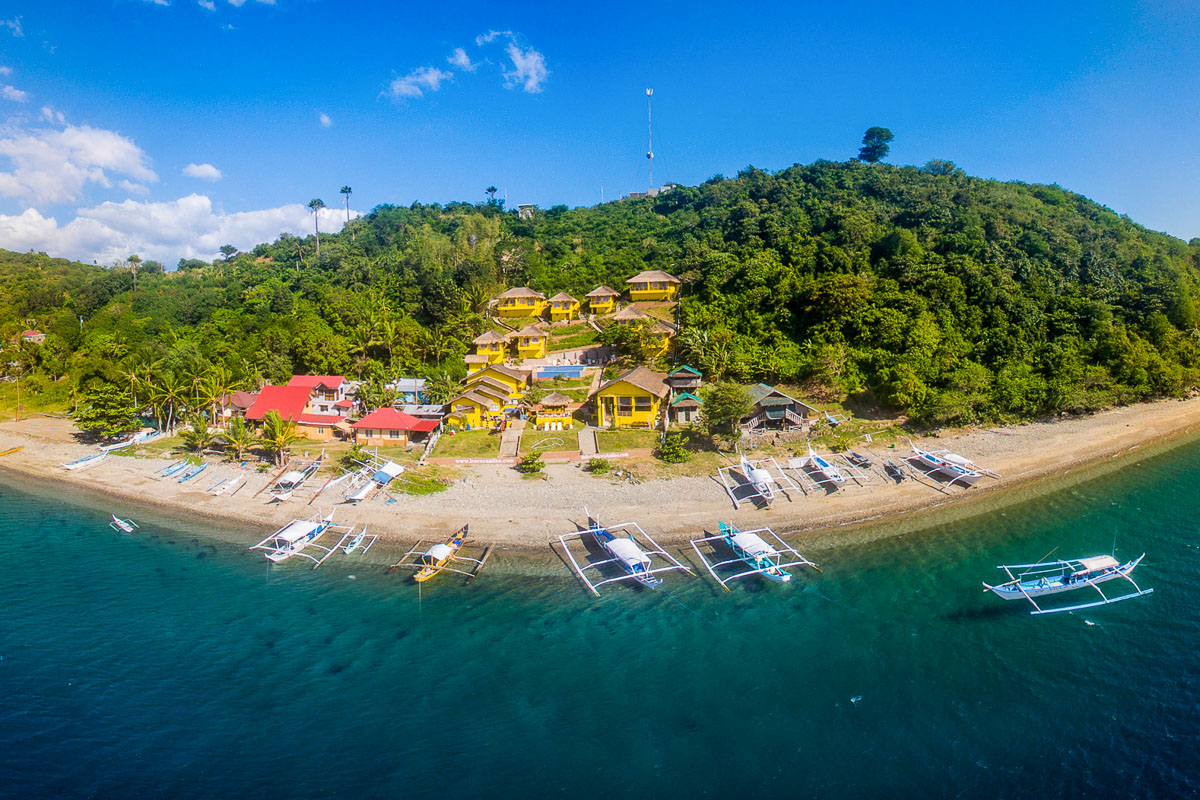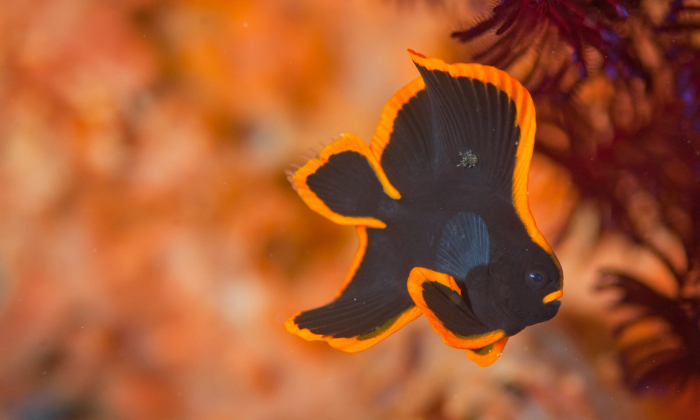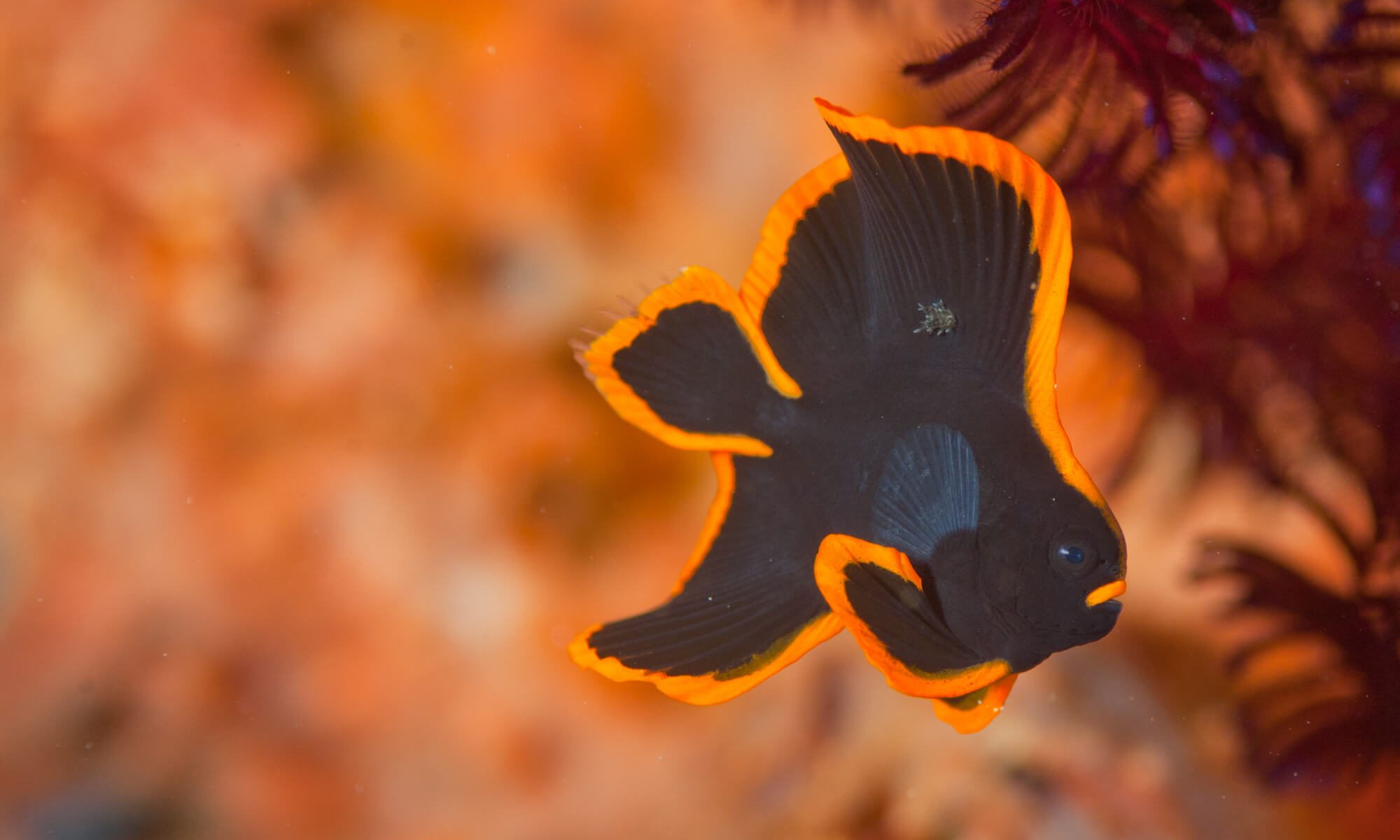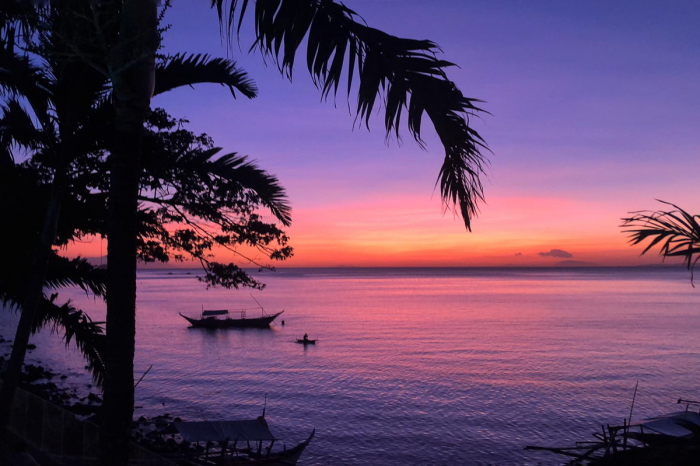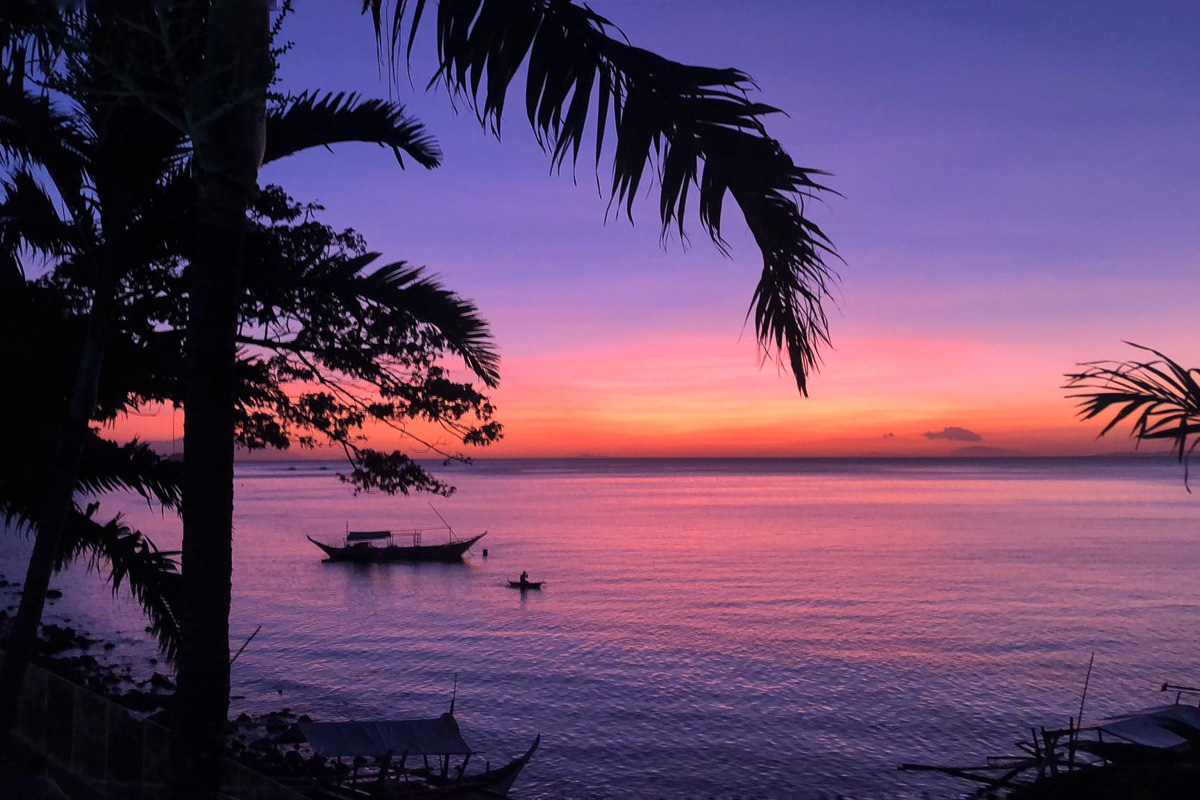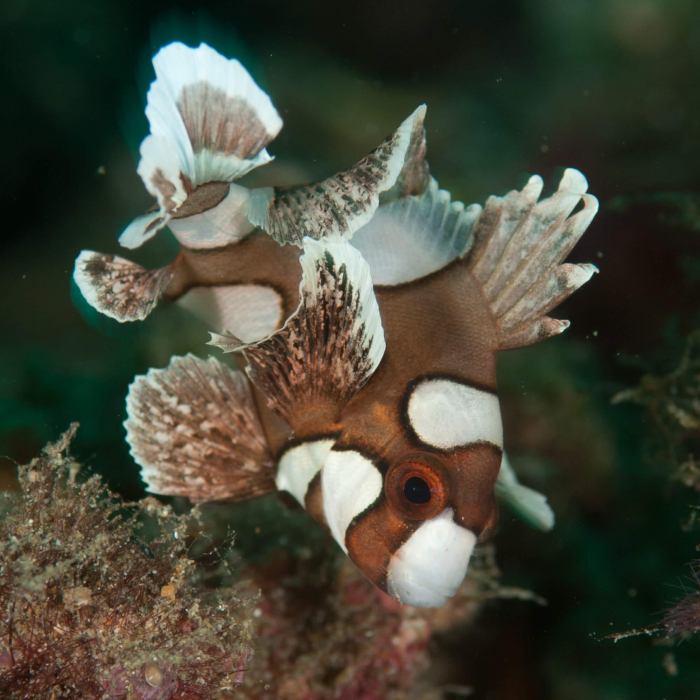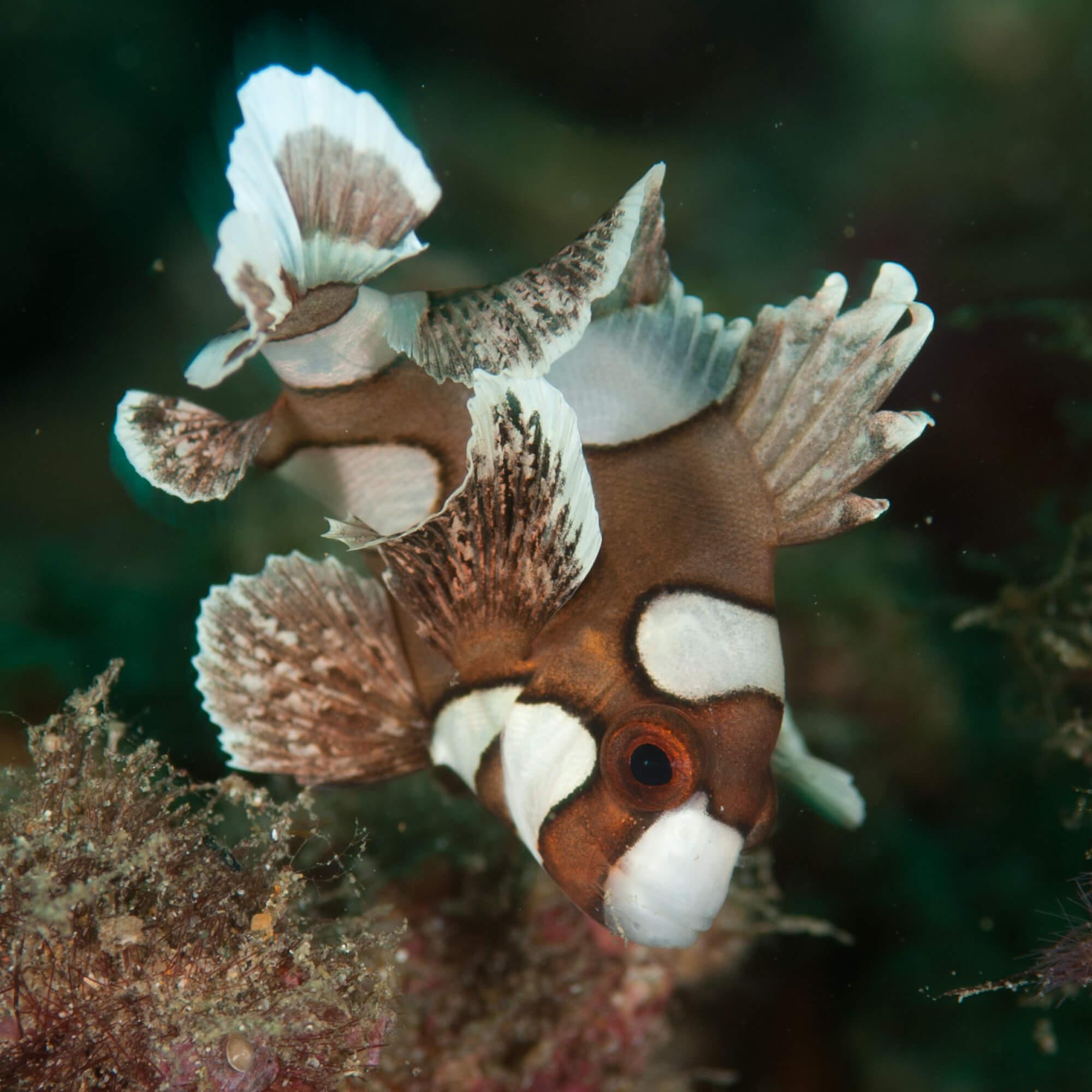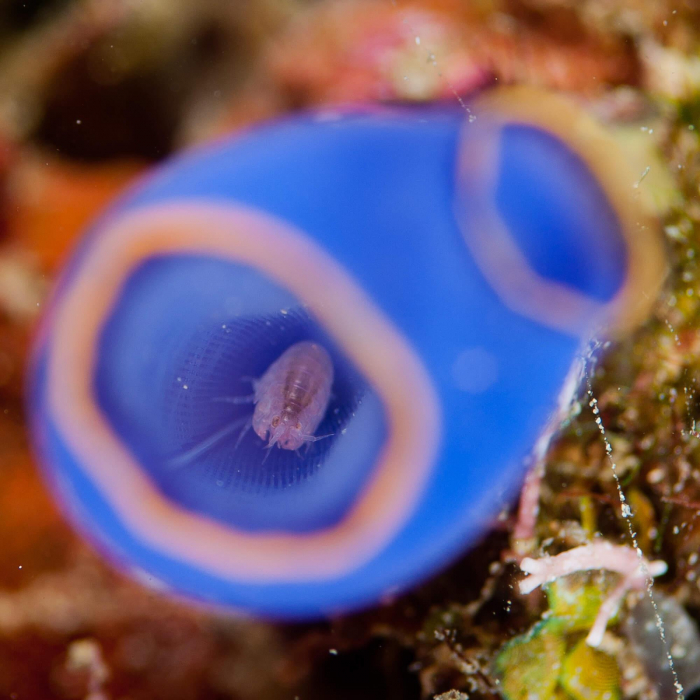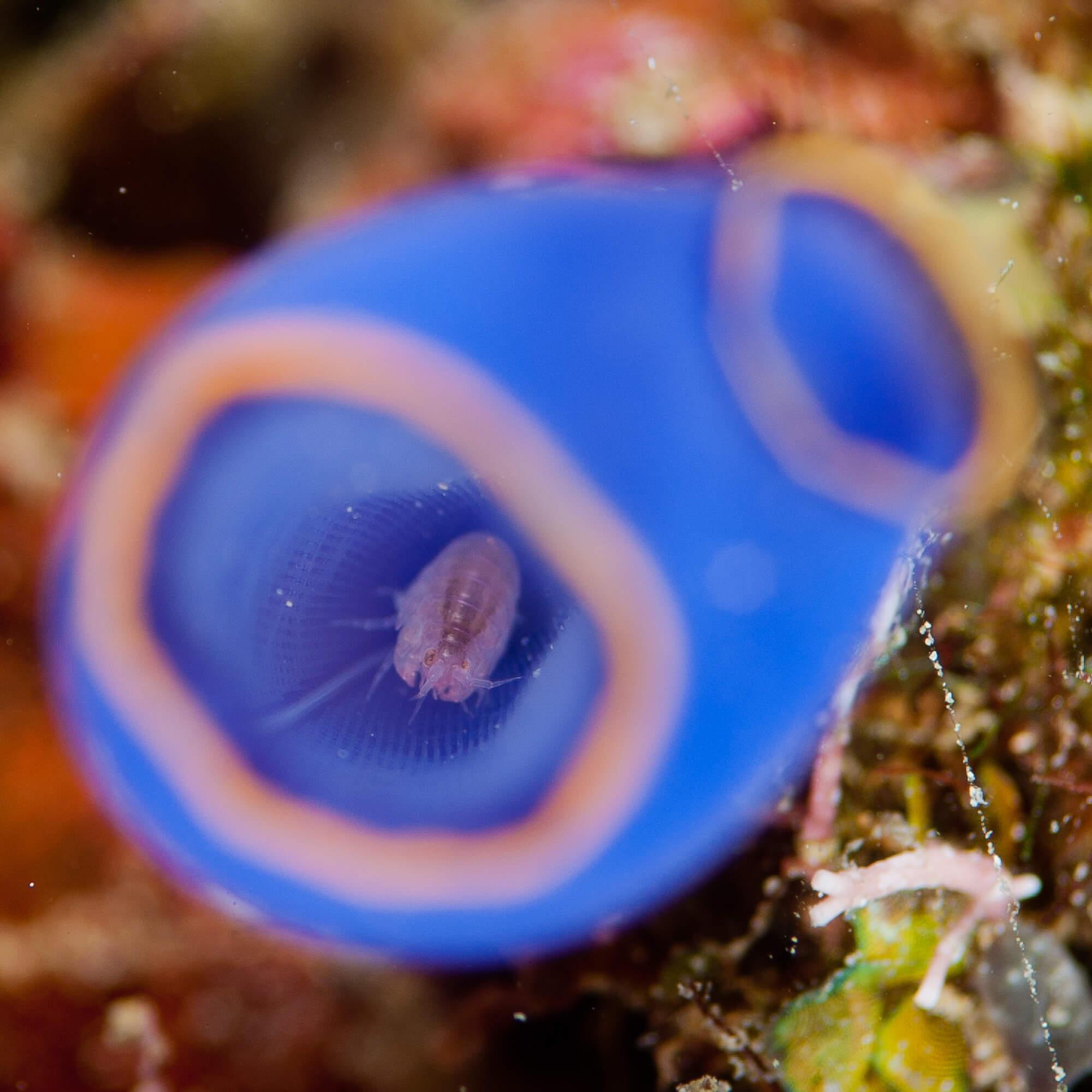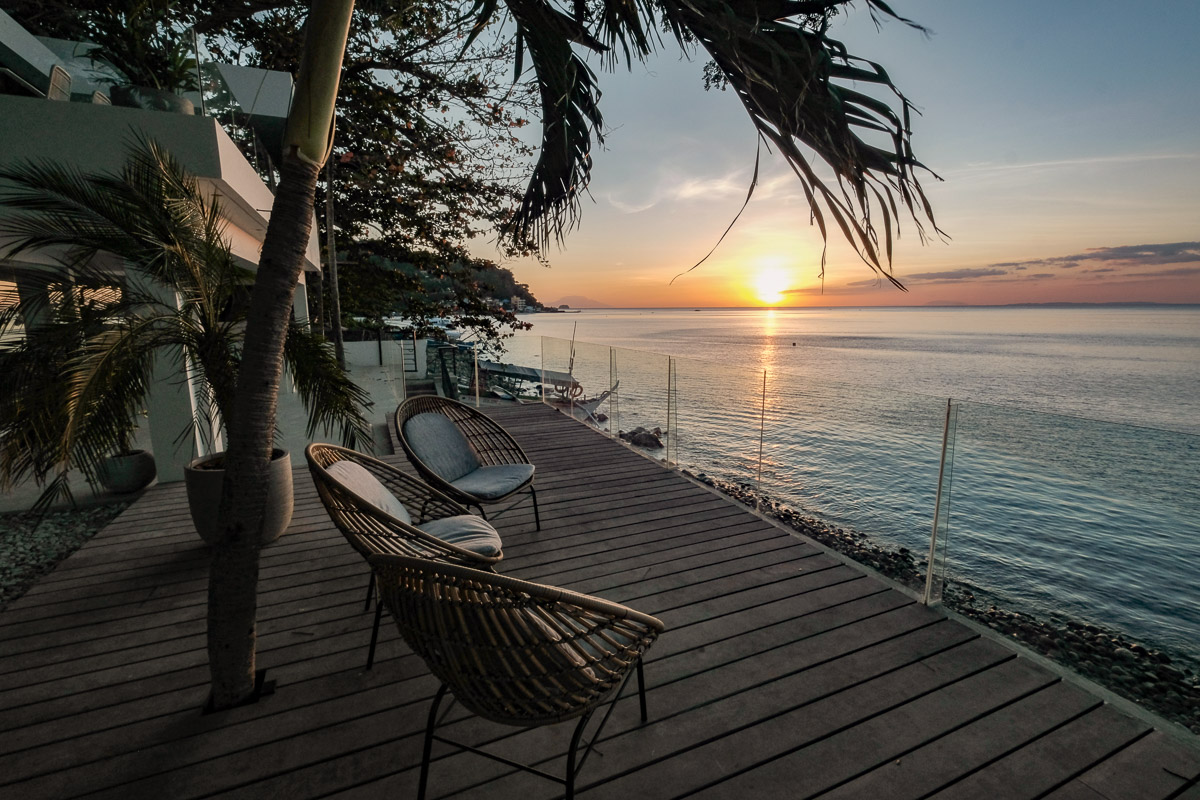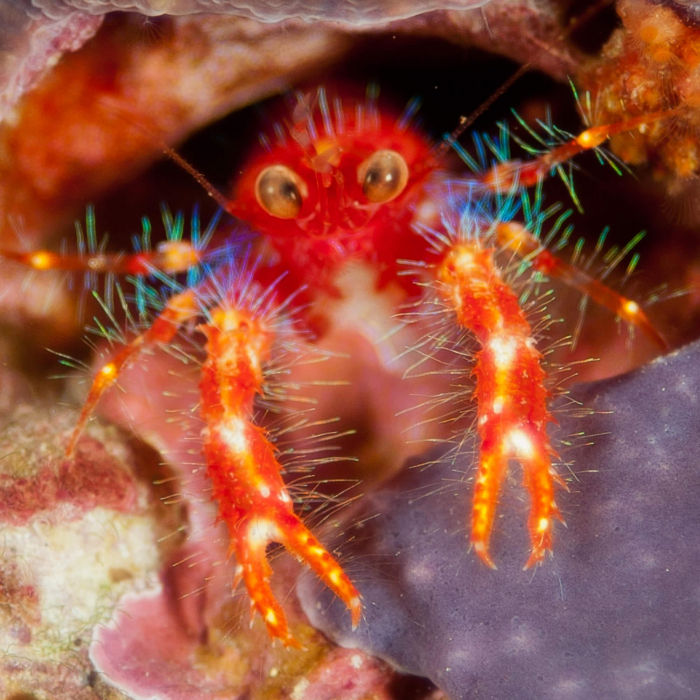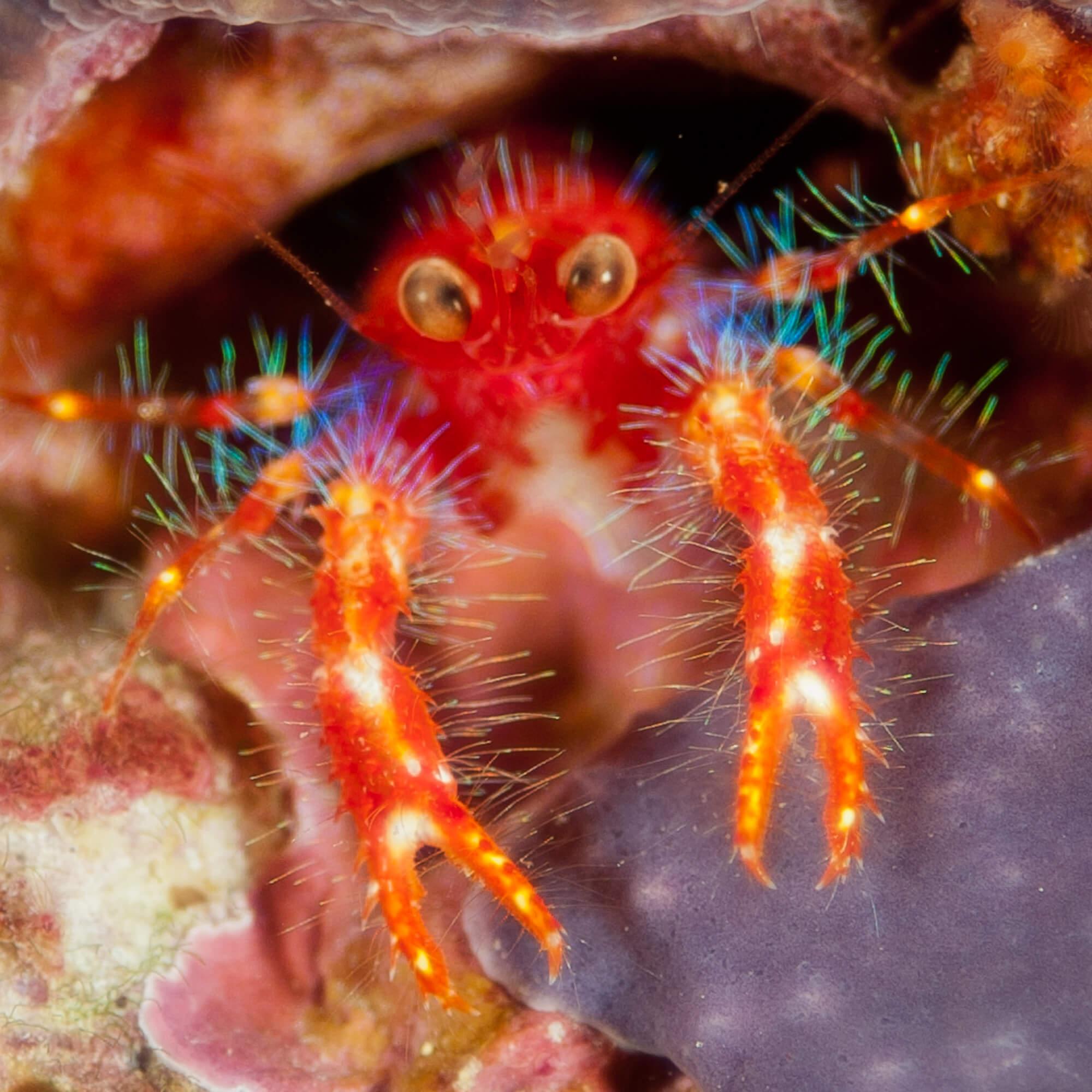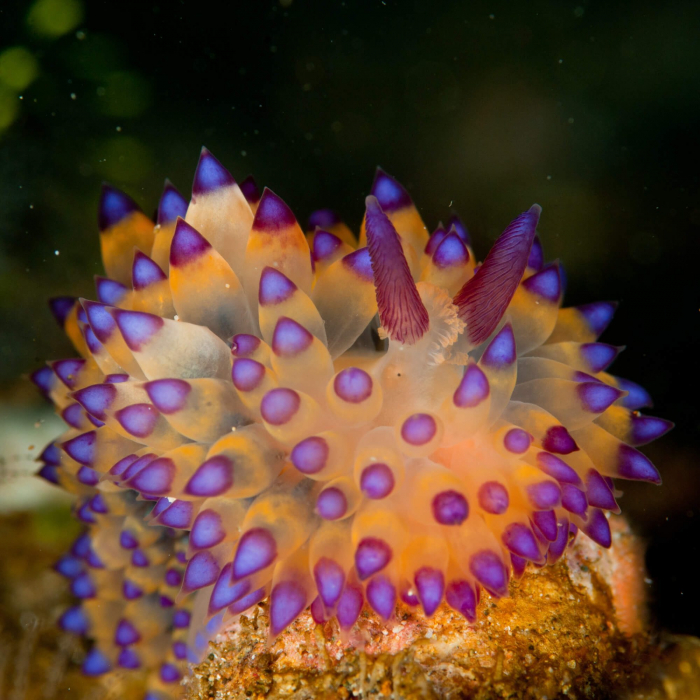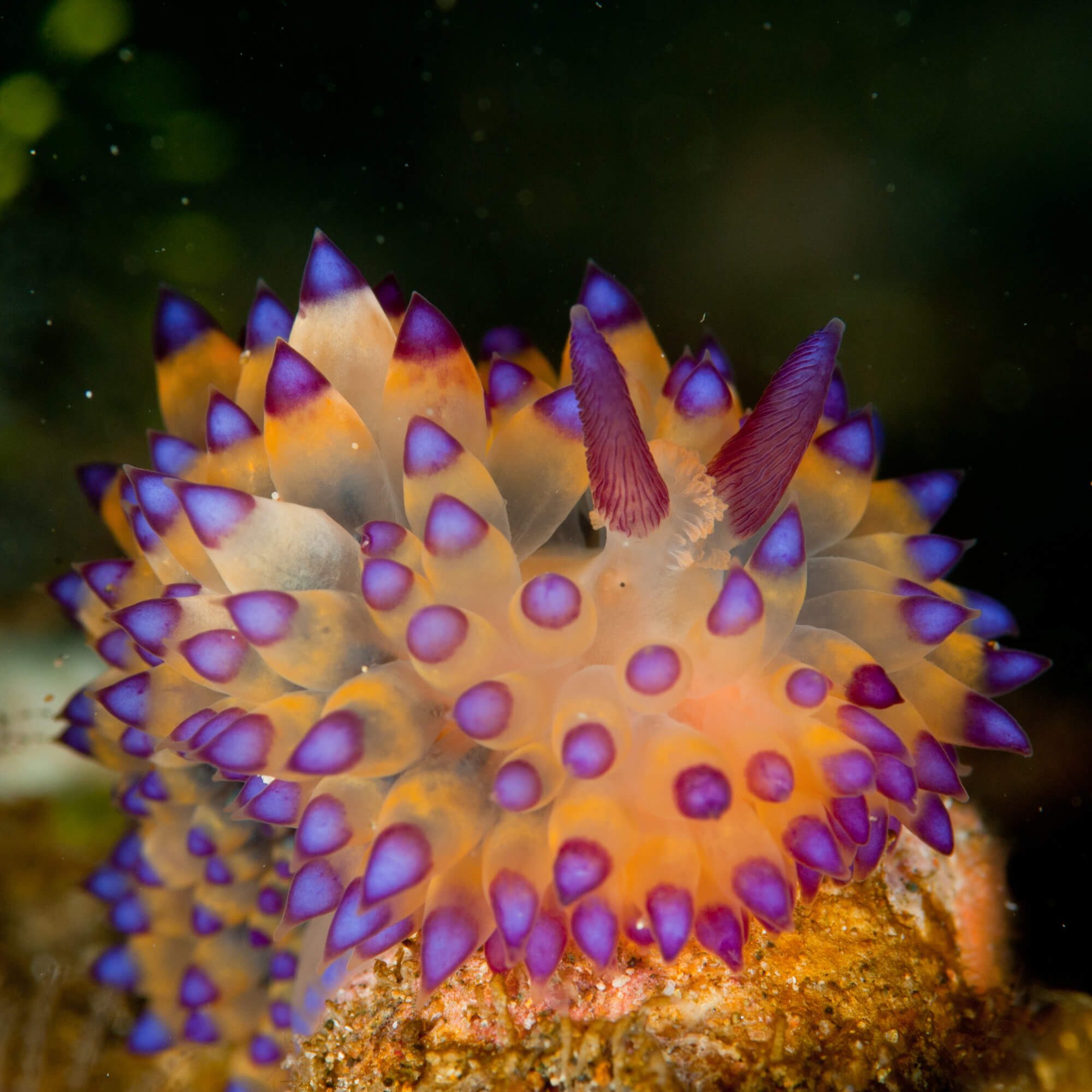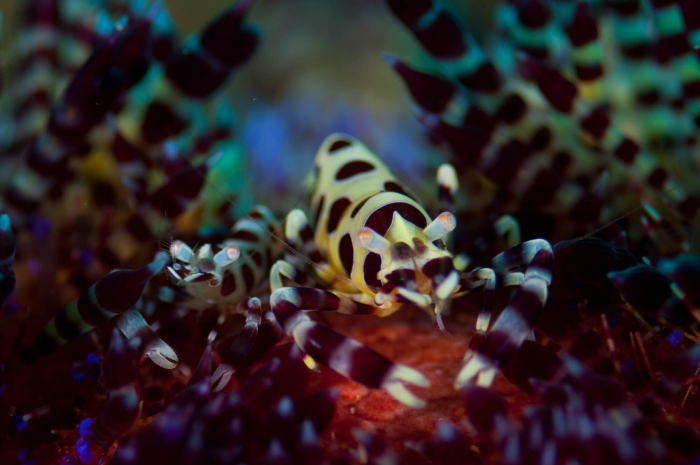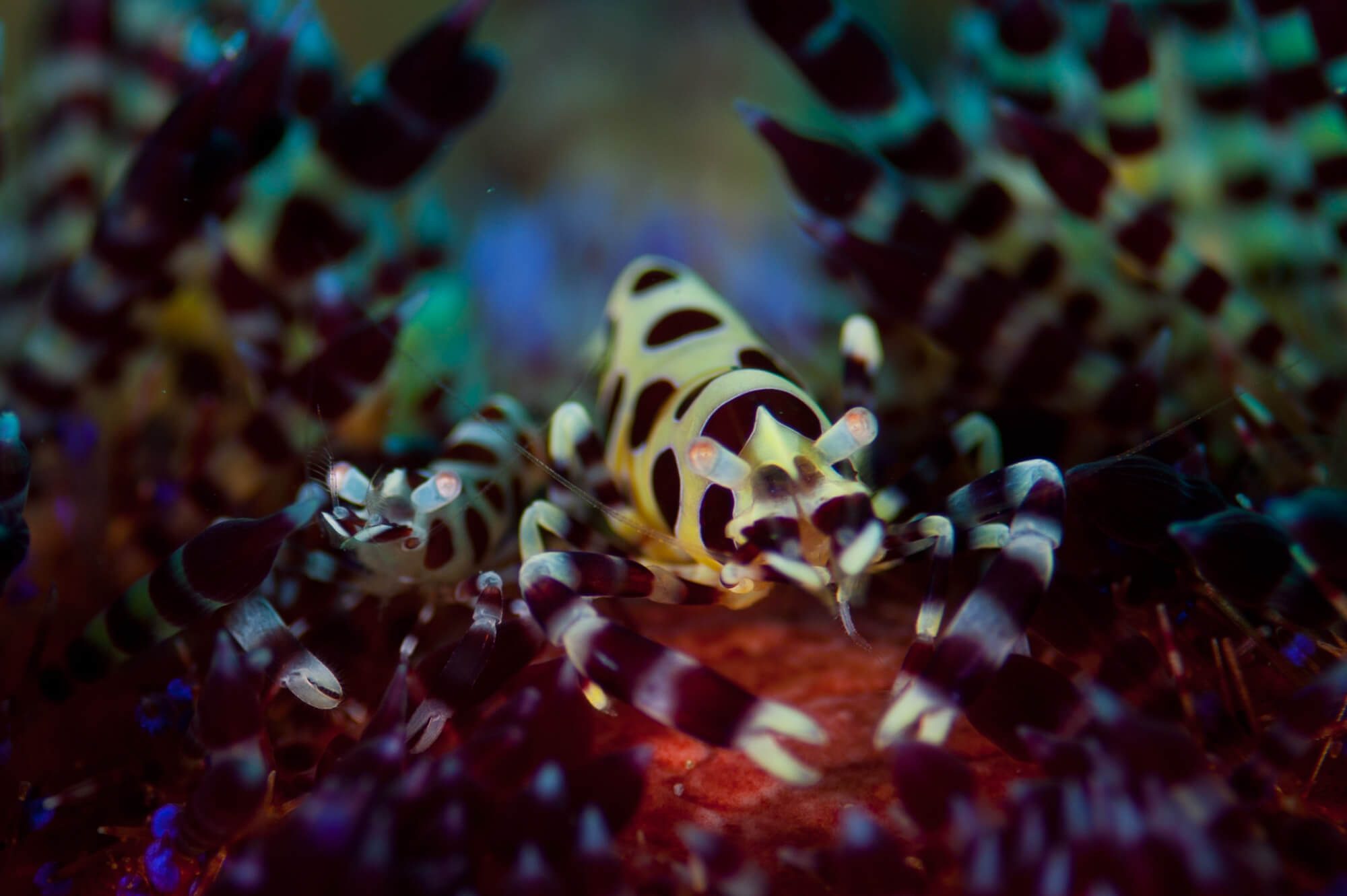 Diving Environment
Diving Season
Year around, best season October to May.
Top tips

With so much photography expertise around all the resorts, don't hesitate to ask for advice and tips - in fact, many resorts have in-house photo pros.
The colder water temperatures from January to March create the best conditions for critters, with plenty of juveniles.
Weekends can be busy with divers coming down from Manila, so plan on a mid-week stay for more peace and quiet.
About Anilao
Anilao is located on the small peninsula of Mabini in the province of Batangas, roughly 3-5 hours by car from Manila - depending on the traffic. Its proximity to the capital meant it was the first scuba diving destination to be developed in the Philippines back in the 1960s. The generic tourist name Anilao comes from the two barangays or villages, of Anilao Proper and Anilao East in the municipality of Mabini, but is now used to refer to the 13km stretch of coastline to the south of the villages. Whilst Anilao continues to develop as a major diving destination, the rugged jungle-clad shoreline and string of small resorts that hug the coast still retain a peaceful atmosphere - making Anilao the perfect destination for divers looking for some fantastic diving and a wonderful holiday experience.
How to get to Anilao
After flying into Ninoy Aquino Airport in Manila, it's a straightforward drive south to the stretch of resorts in Anilao. Resorts will normally offer a transfer service, but air-conditioned minivans can also be booked if you're traveling independently.
For the budget-minded traveler, buses to Batangas leave from the Buendia Bus Terminal. After getting off at Mabini, the resorts can be reached by jeepney in just 20 minutes.
Where to stay
Anilao has plenty of different options and partly because of the rugged coastline in the area, most resorts are small, low key and very relaxed. There are also lots of homestays, Airbnb rooms and private villas that can be booked. Many divers travel to Anilao and book their own bangka and guide for a weekend, staying in private rented accommodation and eating out. However, we would recommend checking into a resort that offers in-house diving services - it is easier than trying to track down a freelance guide. Photographers are also particularly well-catered for in Anilao and there are now a number of dive centres and resorts that have been set up to cater for underwater photographers in particular.
Dive seasons and weather
The main diving season is from October to May, with the best months typically during the 'shoulder months' of November and May. However Anilao's location in Luzon means it lies within the typhoon belt and can experience strong monsoon conditions in July and August. Anilao can also be susceptible to poor visibility due to run-off from the mountains during rainy periods and whilst these changing conditions can make the diving a little variable, the marine life is resilient!
It is worth noting that if you arrive just after a typhoon has passed through, a lot of the critters may have retreated into the deep to avoid the turbulent shallow water conditions. As ever underwater, you'll see what you see – but at Anilao you should see more than most.
---