Scuba diving in
Apo Reef and Occidental Mindoro
Apo Reef is one of the last remaining dive frontiers in the Philippines – an isolated outpost of untamed nature, untouched coral reefs, and unbelievable underwater action.
Highlights
Extensive protected reef with 400 coral species and 385 types of fish
One of the Philippines' last remaining scuba diving frontiers
Chance encounters with mantas, threshers, and hammerheads
Witness the seasonal sea krait congregation at Hunter's Rock
Lying 30-kilometres from Occidental Mindoro in the middle of the Mindoro Strait, Apo Reef is an isolated coral formation of both national and global significance. This far-flung Filipino dive frontier promises thriving reefs, dizzying drop-offs, and impressive schools of powerful fish – not to mention, several shark species, and one or two altogether unexpected experiences.
Scuba diving in Apo Reef
Schooling reef fish

Year round

Walls & pinnacles

Year round

Plentiful reef life

Year round
Apo Reef comprises two triangular atoll-like coral formations, each with their own inner lagoon, separated by a sandy channel which reaches depths of 30-metres. One of the largest, and most significant, reefs of its kind in the world, this exceptional site plays host to an impressive 400 different varieties of coral and some 385 species of fish.
Situated 30-kilometres from Occidental Mindoro, Apo Reef benefits from geographical isolation and strict marine park protection, meaning the marine life here has the space to truly thrive. Surrounded by open ocean, the diving at this remote reef centres around colossal, current-swept walls that disappear into the depths. Filter-feeding sea fans and sponges grow to unfathomable sizes here, fuelled by a barrage of nutrients, along with smaller specimens such as sea urchins, feather stars, and sea squirts. But, by far the biggest draw to Apo Reef is the presence of powerful pelagic species, from barracuda, trevally, and tuna, to mantas, dolphins, and sharks – including chance encounters with threshers and hammerheads.
There are around 20 identified dive sites here, with a handful more yet to be properly documented. The sites tend to focus on Apo Reef's outer walls, where strong currents bring healthy coral reefs and big, boisterous marine life together. Notable examples include North Wall, Shark Ridge, and Binangaan Drop-off – each situated off a different island but all delivering dramatic drop-offs and heart-pounding pelagic action. And the delights of Apo Reef don't stop there. Several secluded seamounts supply yet more supercharged entertainment, from swirling schools of barracuda and numerous shark species at Apo 29 to huge seasonal sea krait congregations at Hunter's Rock.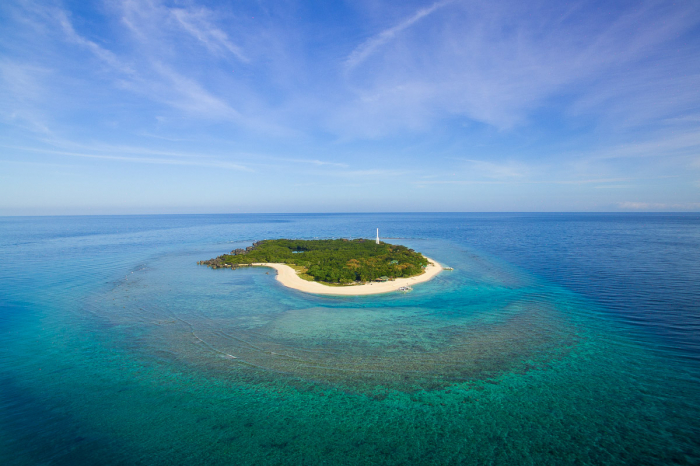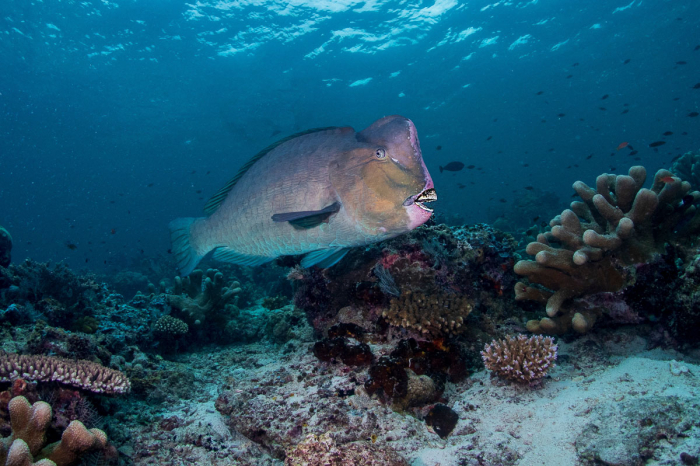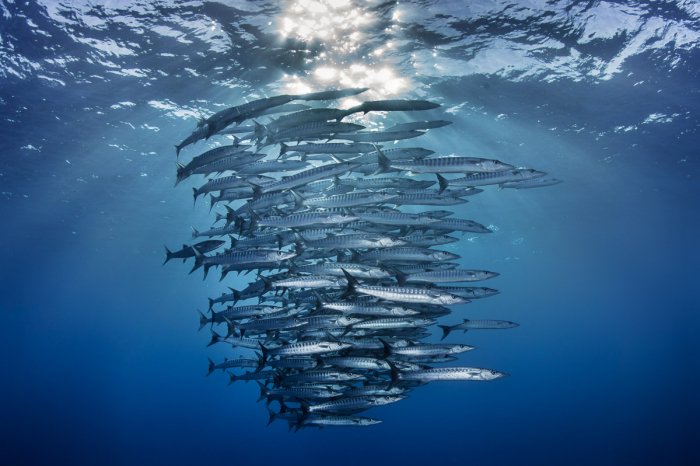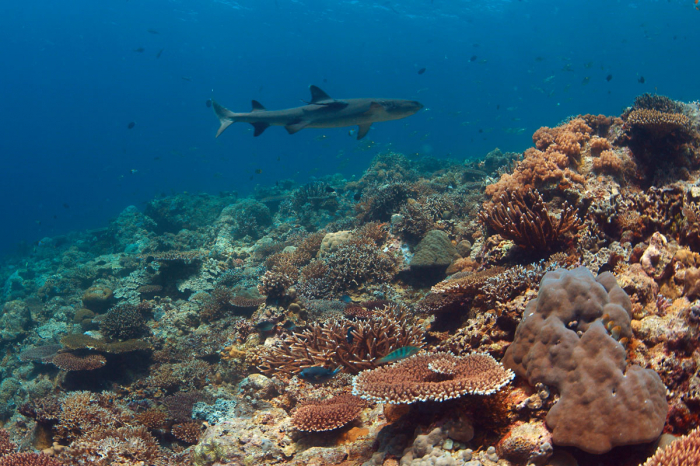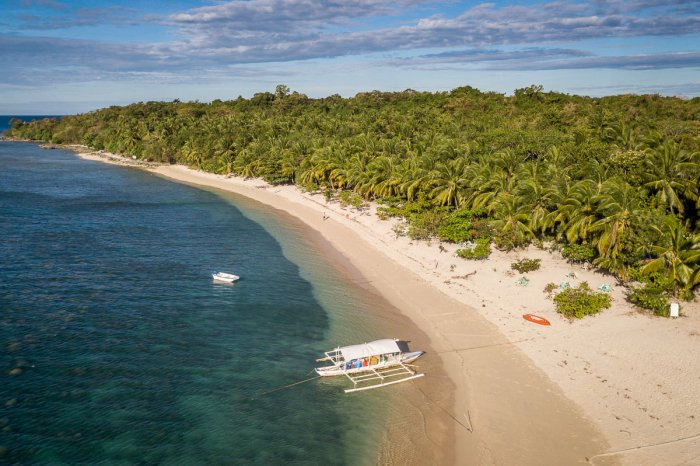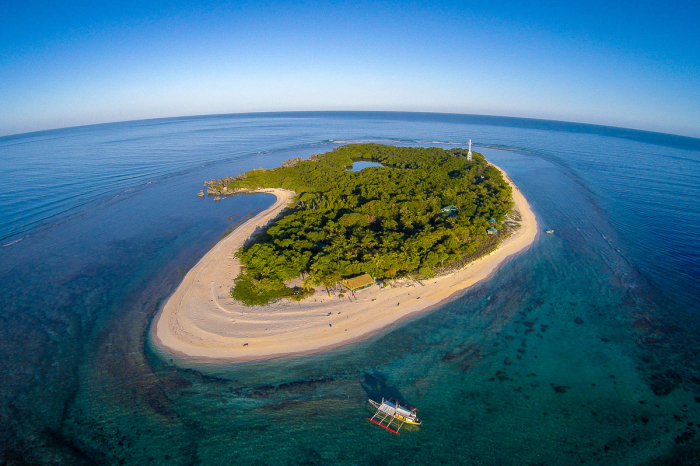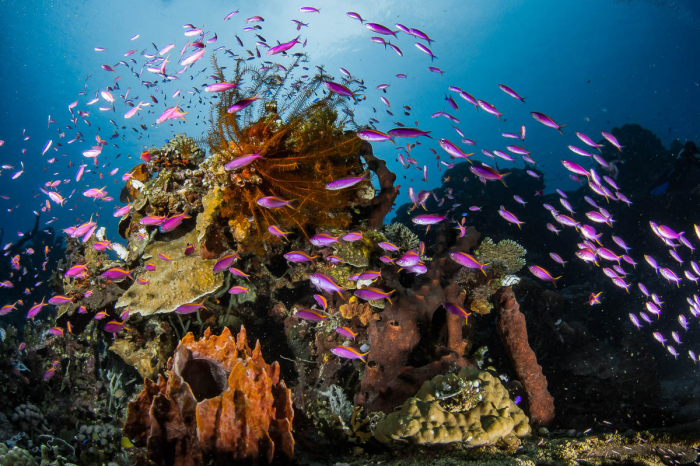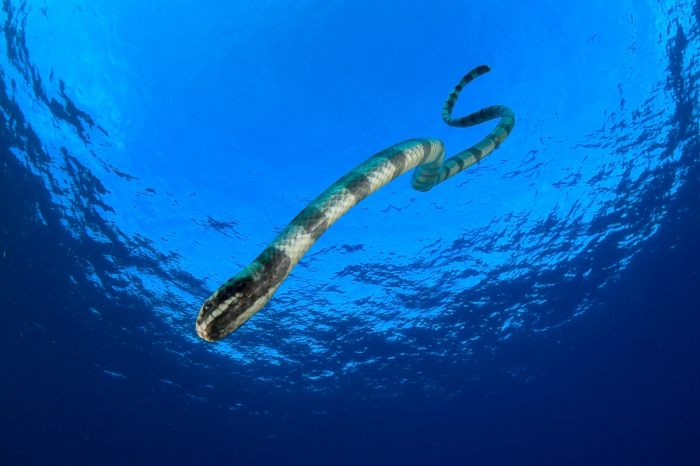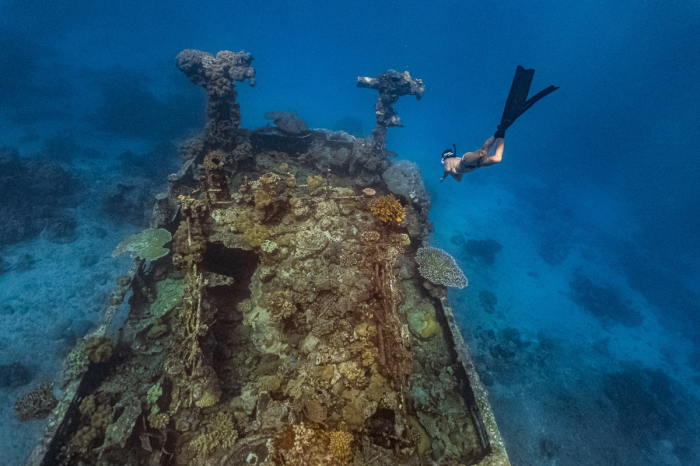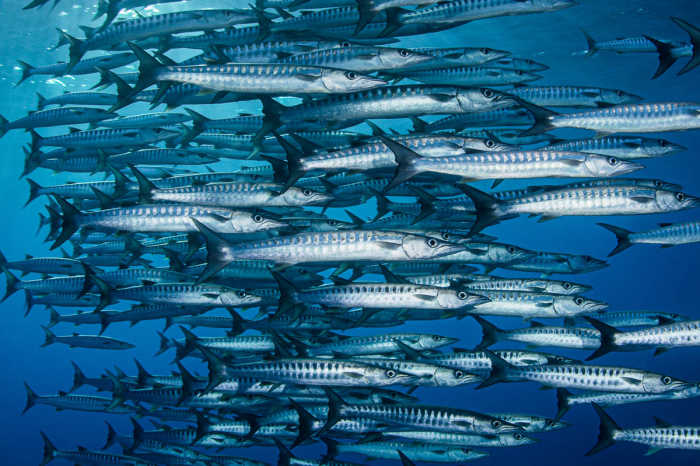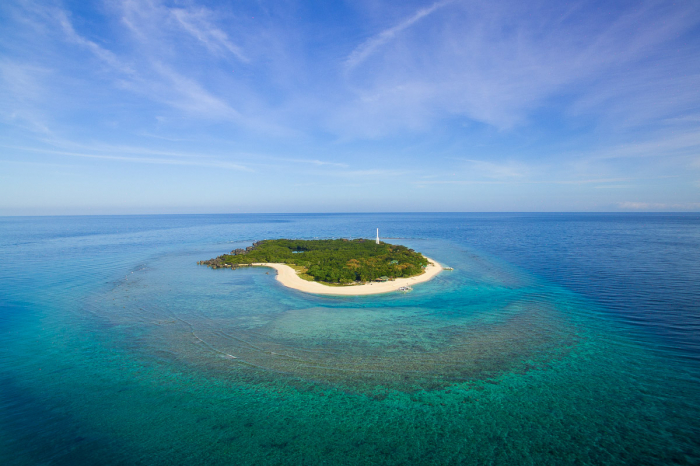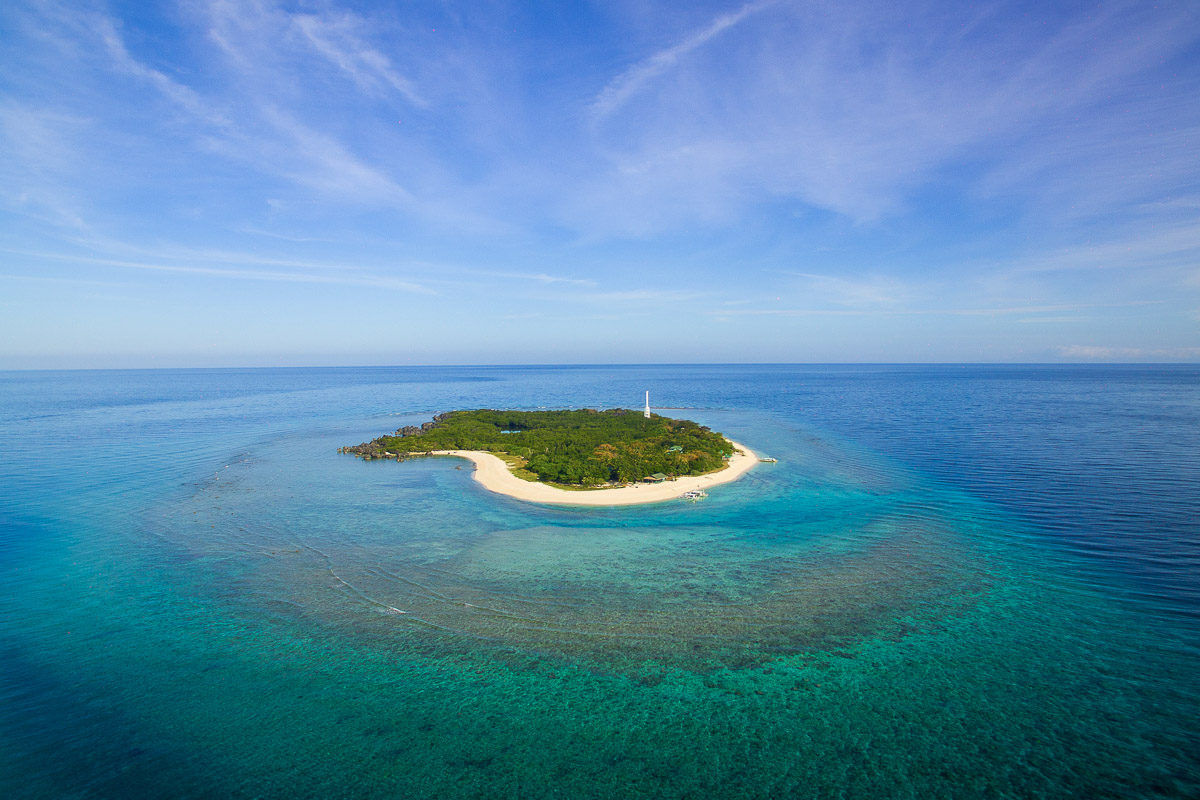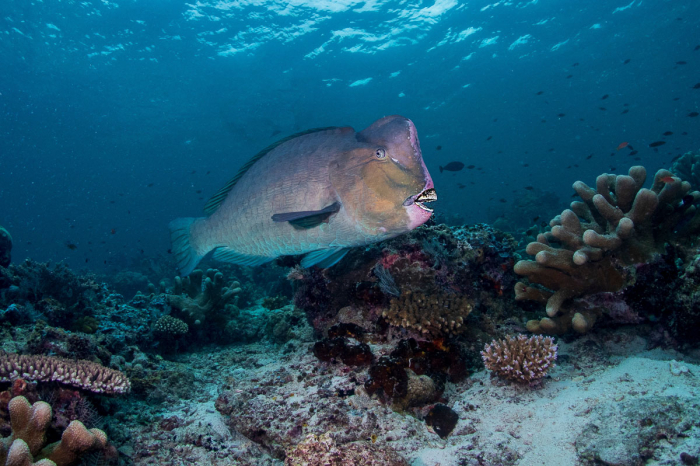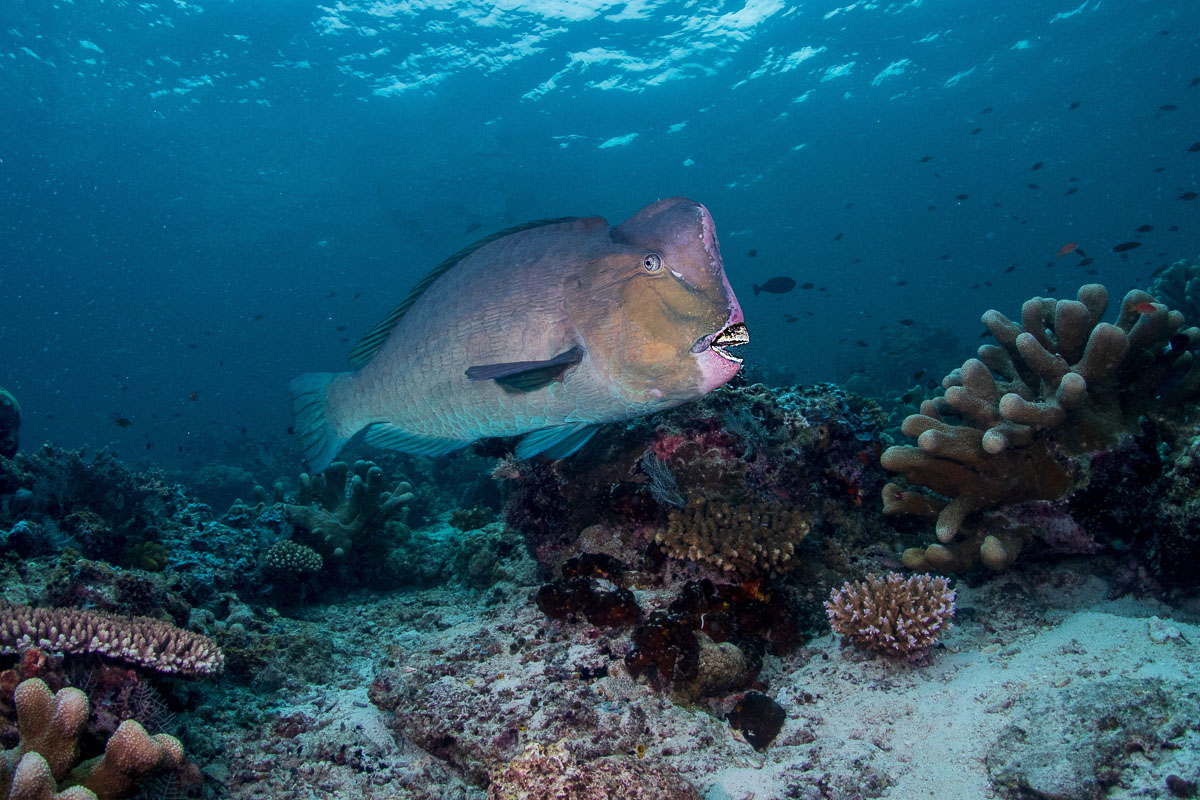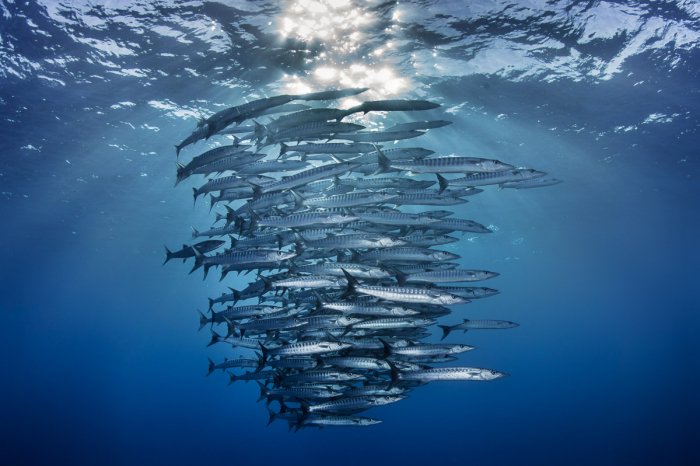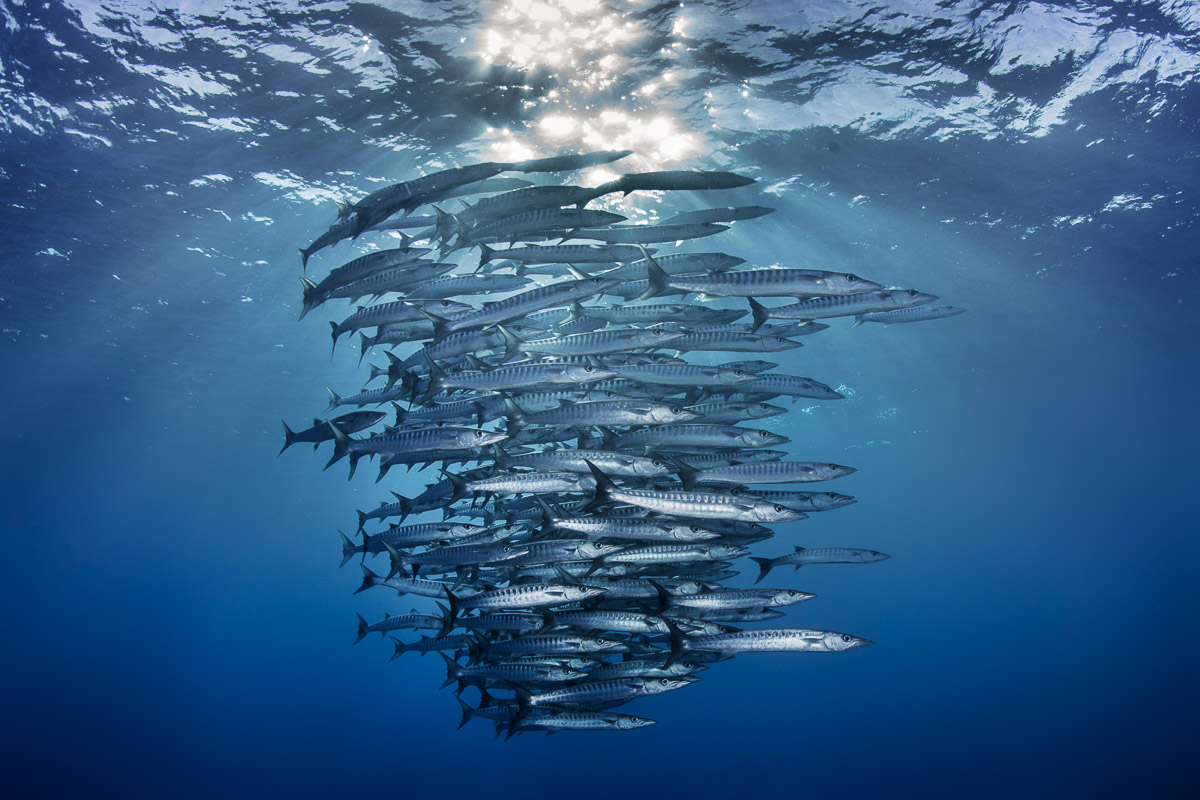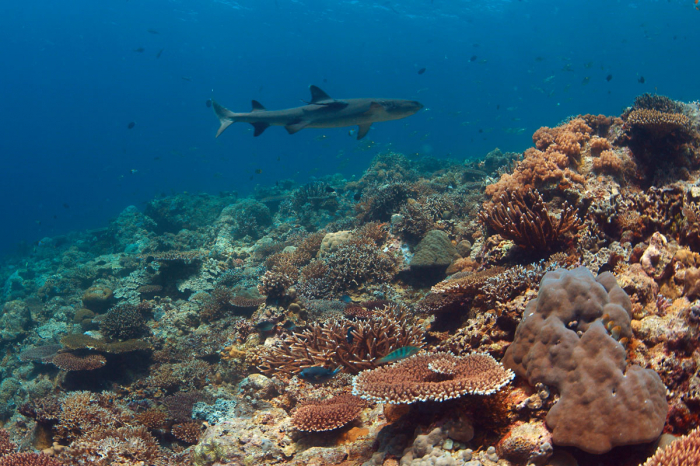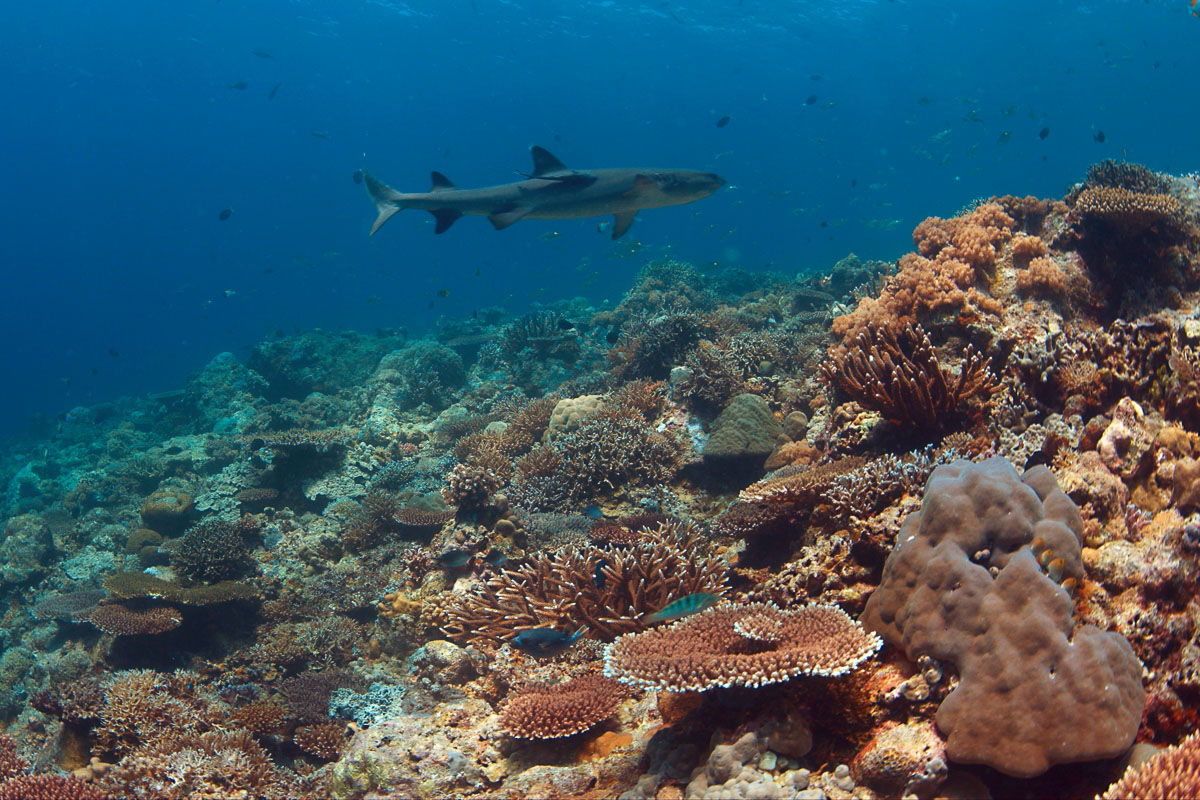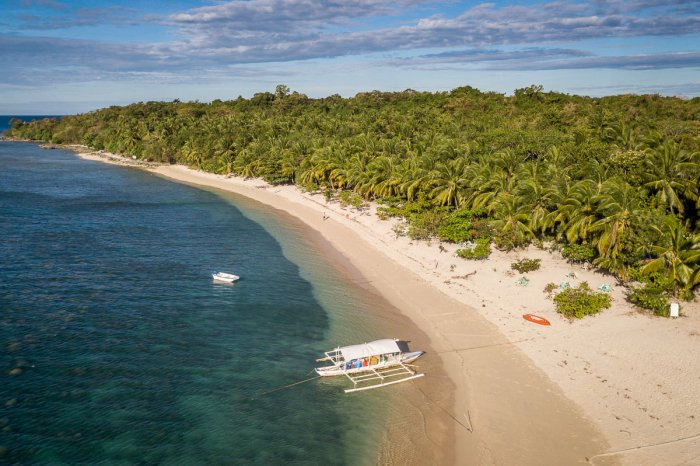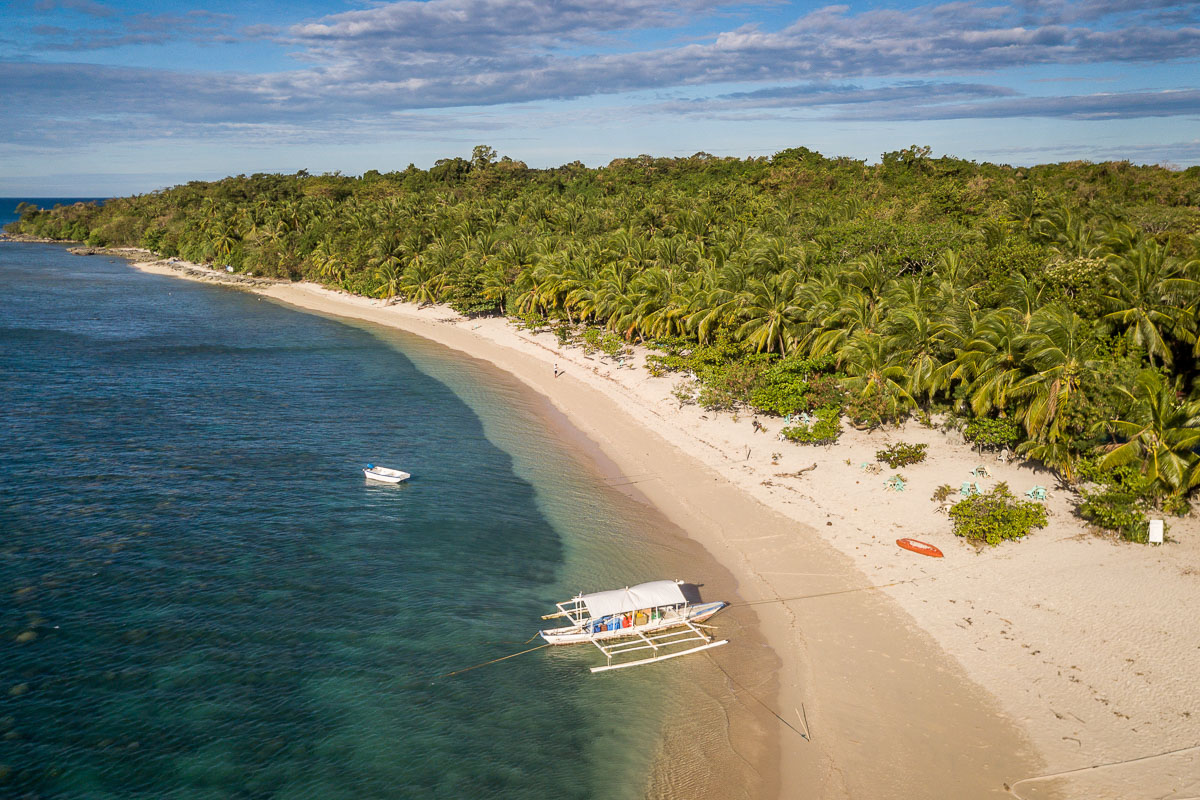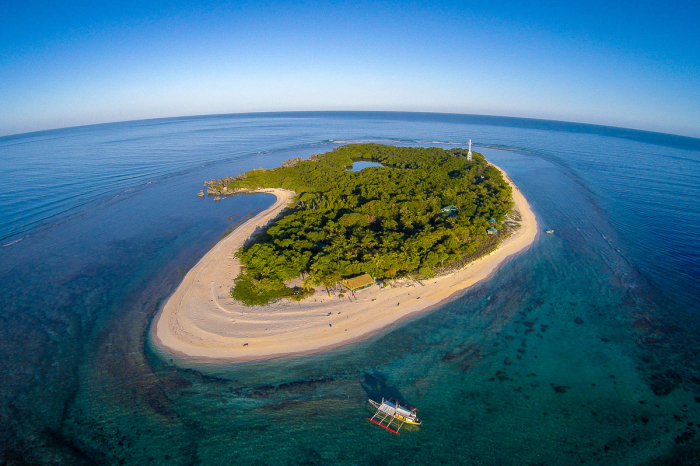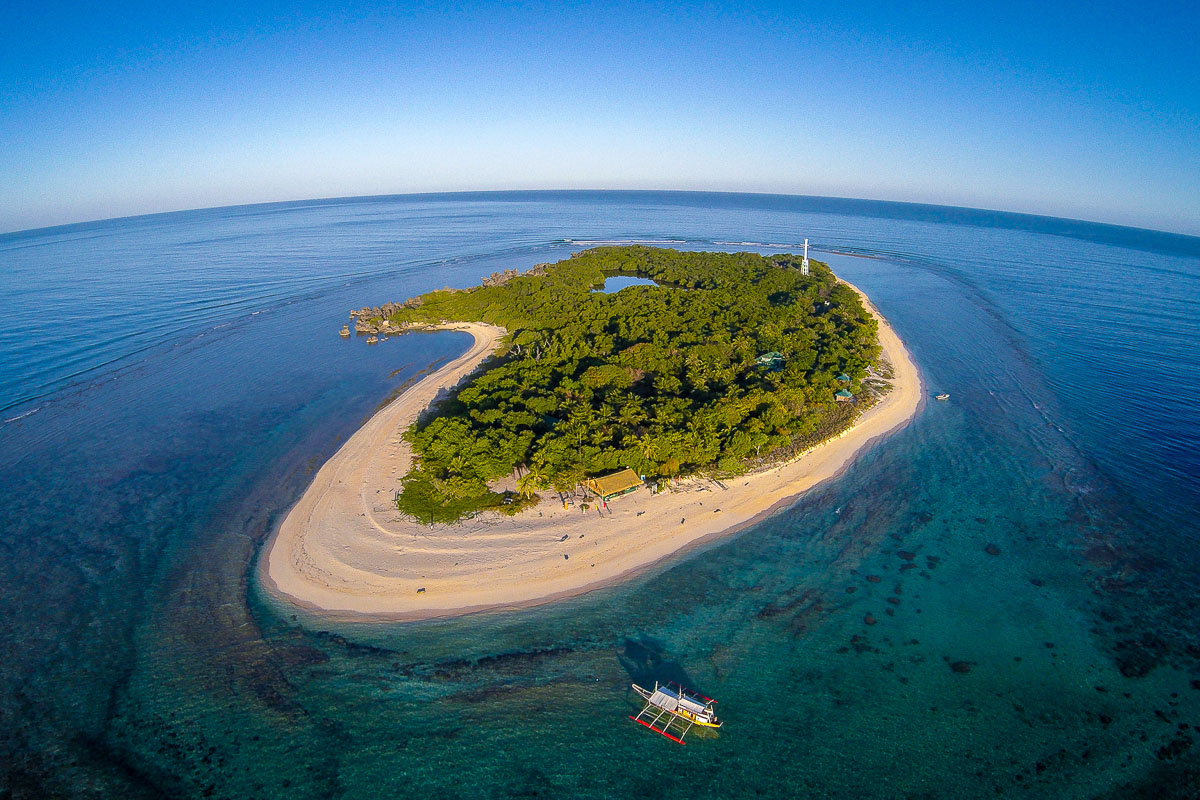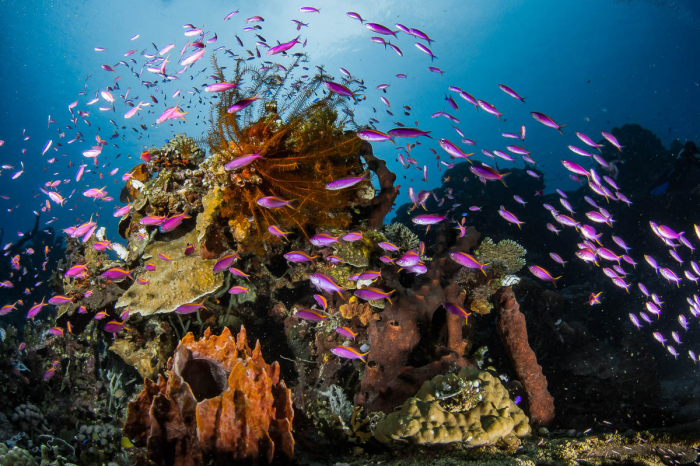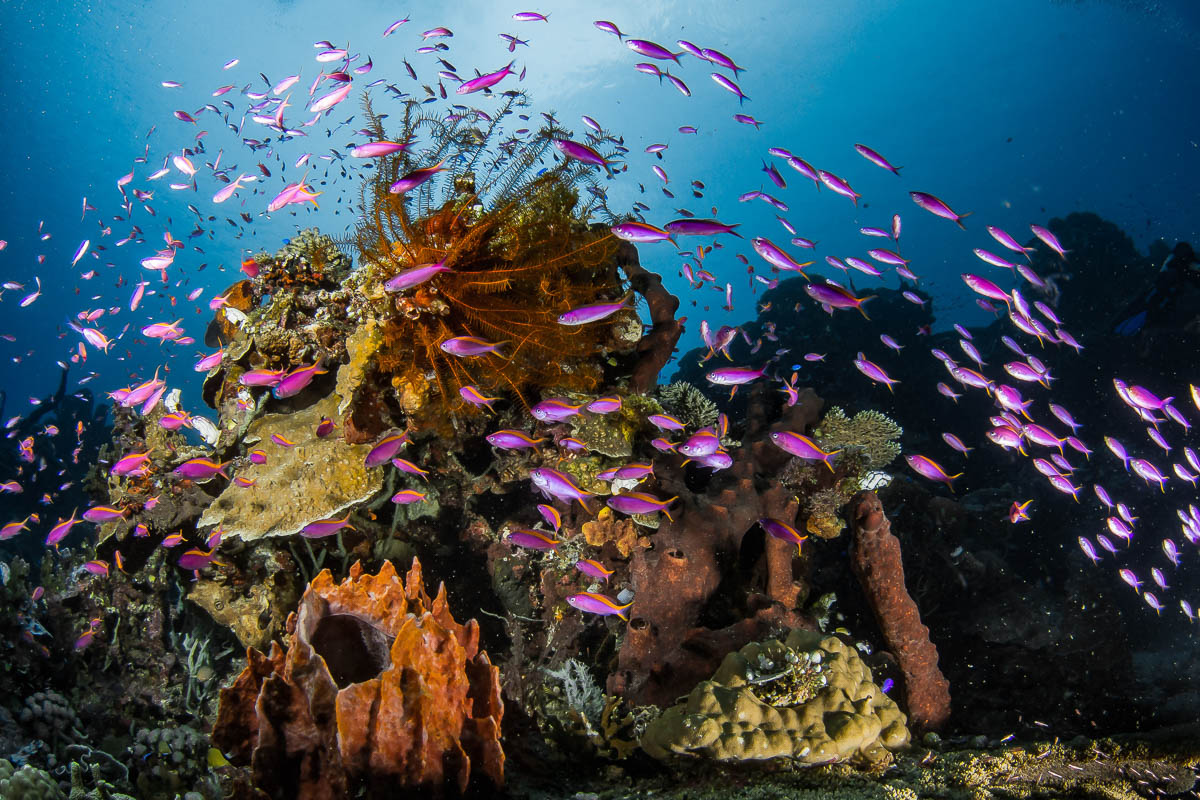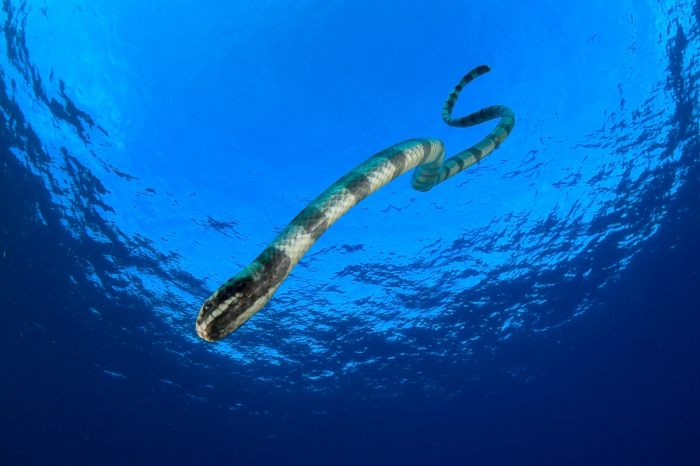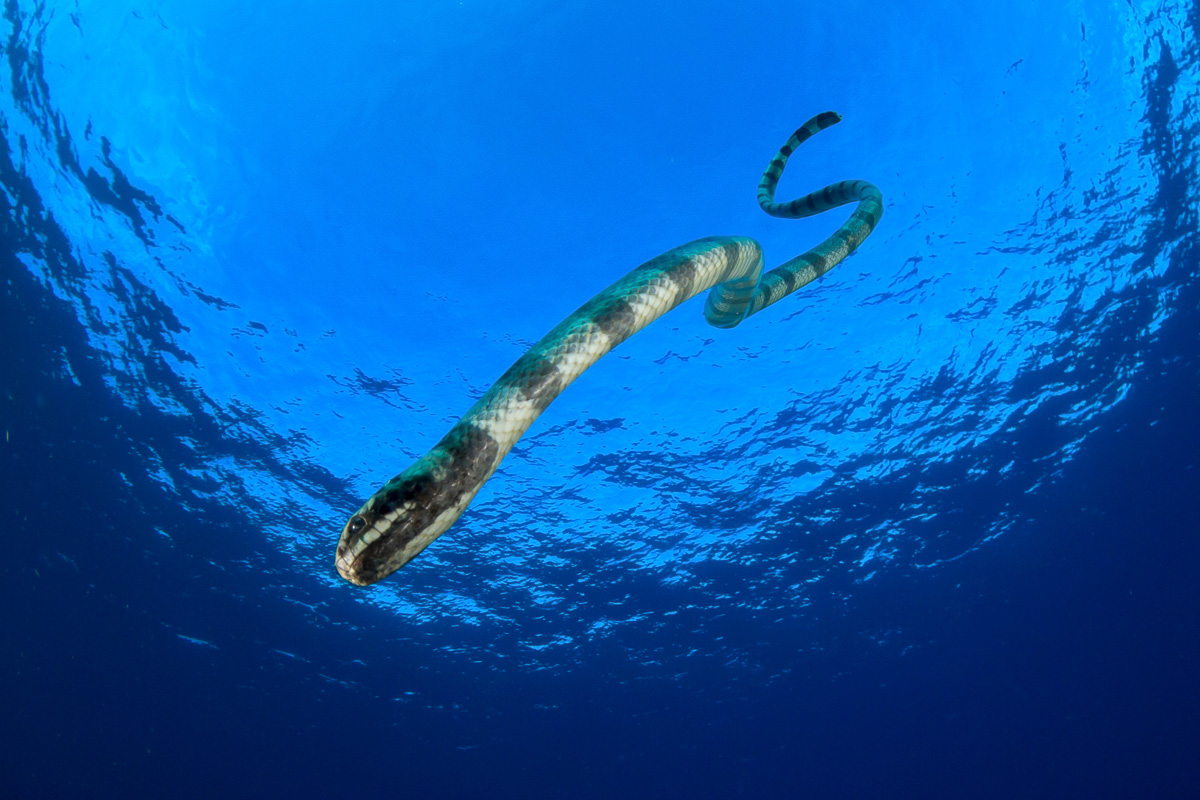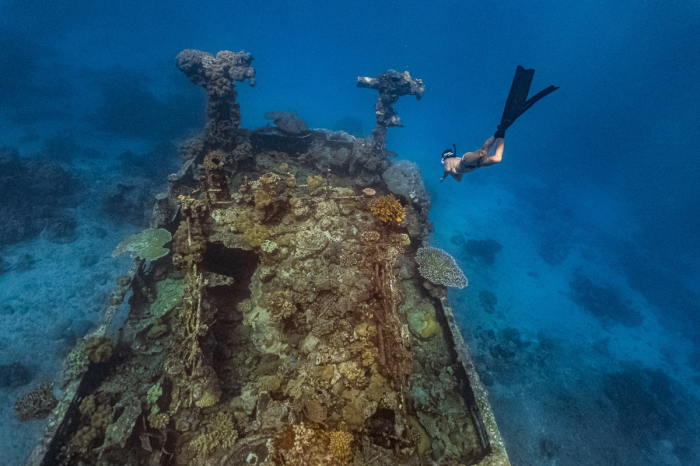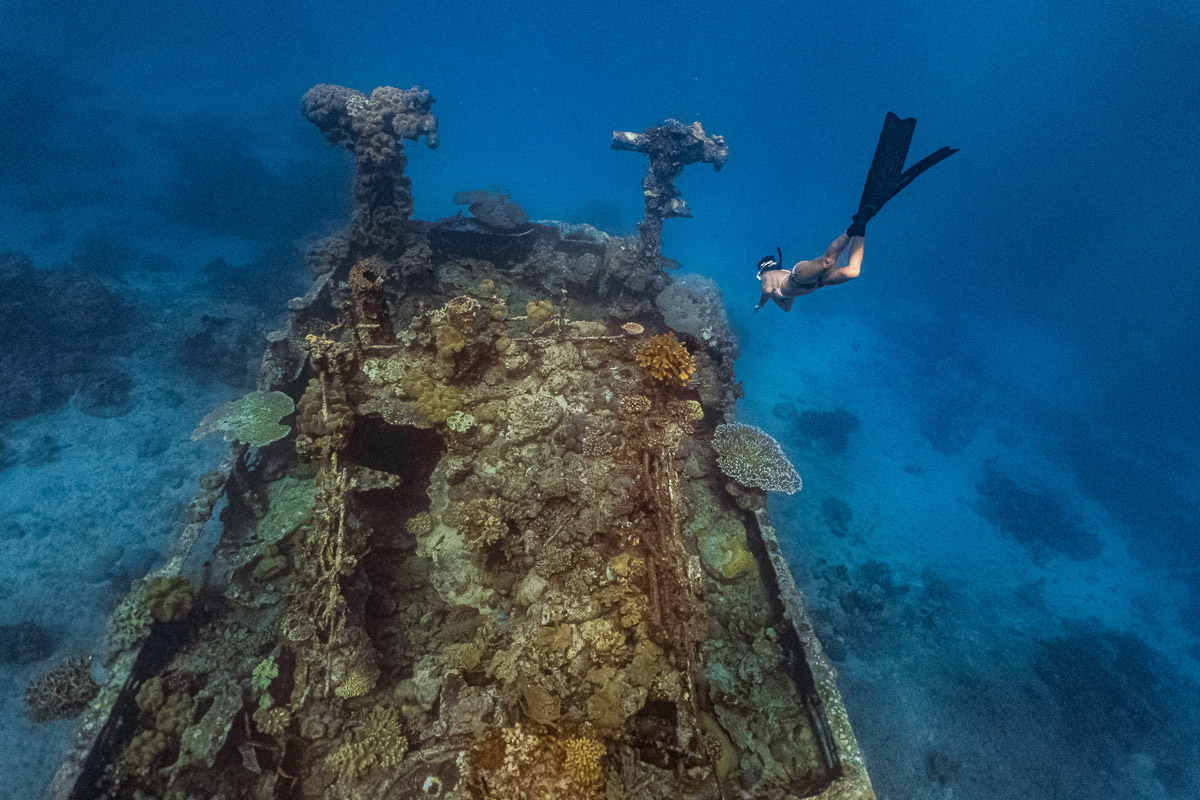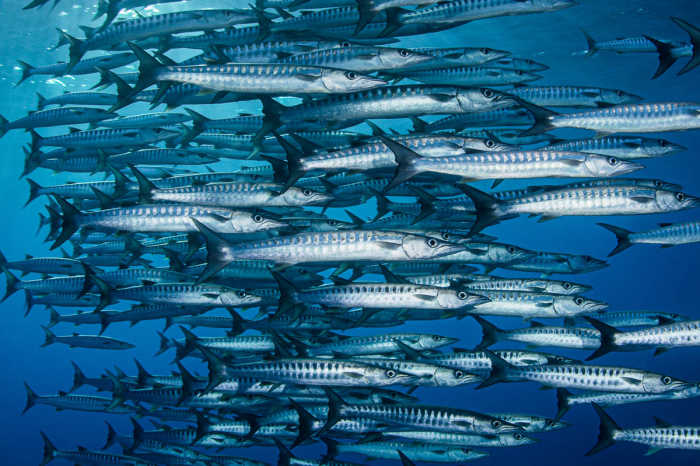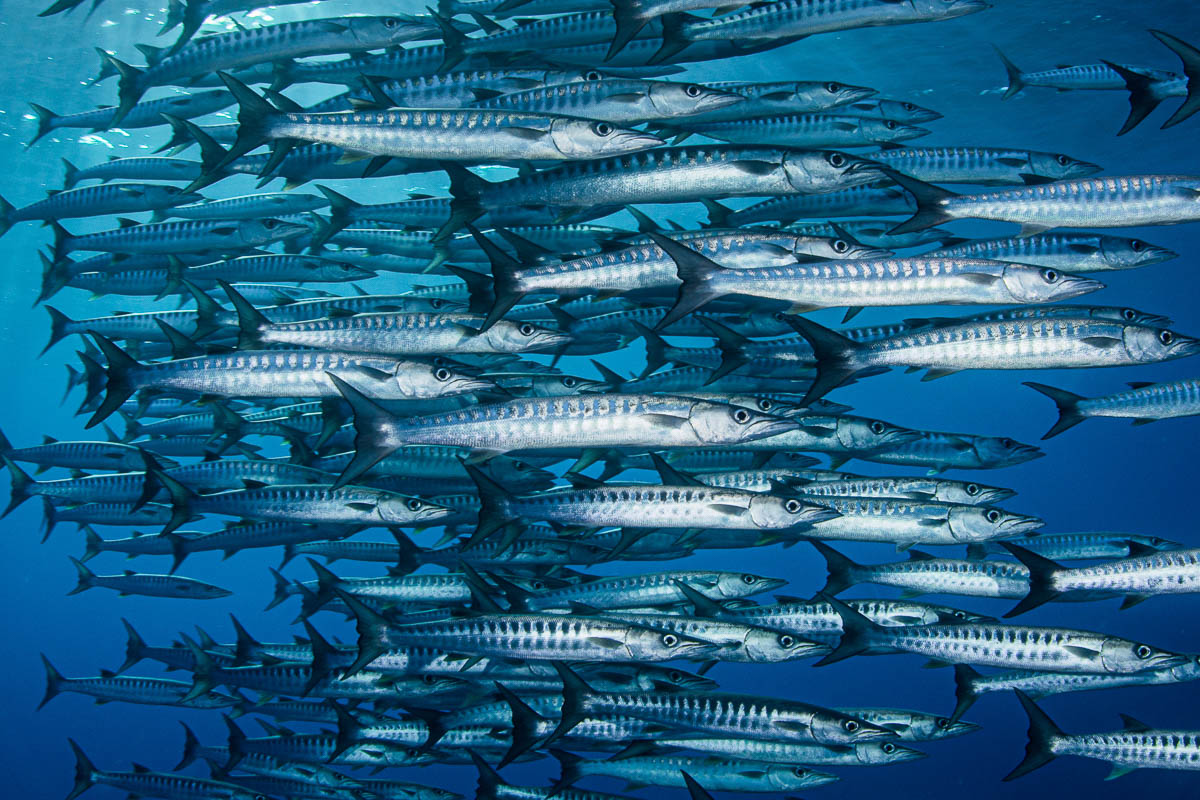 Diving Environment
Type
Walls, drifts, pelagics
Top tips

The island features a 63-metre tall lighthouse which offers spectacular 360-degree views – the best spot on the island to watch the sunrise and sunset.
Currents around Apo Reef can be strong, and at times unpredictable.
About Apo Reef and Occidental Mindoro
Apo Reef was declared a protected area in 1996 and covers a total of 27,469 hectares. From above, the reef appears almost diamond-shaped, and is split into two separate triangular lagoons by a channel running east to west. While the majority of this structure lies beneath the surface, three islands protrude from the water. Apo Island is the largest of the three and features a central lake surrounded by mangroves. The other two islands are Cayos del Bajo and Apo Menor, which form parts of the northern and southern lagoons respectively.
Getting to Apo Reef
Liveaboards are the easiest way to explore Apo Reef and greatly simplify the process of reaching this remote reef as most of the travel arrangements are already taken care of. Ports of departure vary depending on the itinerary, with liveaboards embarking in Coron, Puerto Princesa on Palawan, and Batangas on the island of Luzon.
Travelling to Apo Island independently requires far more effort. From Manila, guests would need to make their way to Mindoro Island, either flying into the southern city of San Jose, or catching the ferry from Batangas to the northern town of Puerto Galera. A bus or land transfer would then be required to reach the western region of Seblayan. From here, it is possible to catch a ferry to Apo Island, which lasts around three hours.
Where to stay
Without a doubt, the simplest and most comfortable way to dive Apo Reef is from a liveaboard. A wide range of vessels explore this impressive destination, offering everything from budget safaris to luxury cruises. It also allows guests to maximise their time, enjoying as many dives as possible on this remote reef.
Apo Island serves as the base for the park's ranger station, where various staff and military personnel stay, and also features a small campsite for visitors. But, bear in mind that there are no stores on the island and electricity if only available at night. Visitors can also choose to stay in Sablayan, on the island of Mindoro, or the nearby islands of North Pandan and South Pandan, where a select few operators offer diving day-trips to Apo Reef. However, be prepared for long boat journeys of around two hours each way.
Apo Reef dive seasons
The diving at Apo Reef can be enjoyed at any time of year, though conditions are best during the dry season, which runs from November to May. Outside of these months, heavier rainfalls and stronger winds can increase surface chop and reduce visibility. It is also worth noting that many liveaboards move to Tubbataha between March to June, which means less availability.
Water temperatures range from around 26°C in February to 30°C in June, while air temperatures tend to hover between 28-30°C. Visibility at Apo Reef is typically terrific, sometimes exceeding 40-metres during the dry season, but dipping to 20-metres or so in the wet season.
The sea krait congregations at Hunter's Rock occur between June and July, while hammerheads are most common between November and March.
Conservation of Apo Reef
Apo Reef was declared a protected natural park by the then-president, Fidel Ramos, in 1996 and has since been submitted for consideration as a World Heritage Site. Currently, the Apo Reef Natural Park (ARNP) is the second largest no-take zone in the Philippines, serving as a sanctuary for various overfished species and a nesting ground for sea turtles. It also plays host to several significant threatened species, including manta rays, Napoleon wrasse, threshers sharks, and hammerheads. Furthermore, Apo Island's mangrove-lined lagoon serves as a food source, nursery, and spawning ground of several coastal and marine species, including birds.
---