Scuba diving in
Puerto Galera
Hidden beaches and coves, wrecks and diverse reefs, and nightlife galore in the 'Port of Galleons'
Highlights
Fantastic reef, muck and wreck diving straight off Sabang Beach
Explore the enormous sea fans and the stunning reef of Verde Island
Relax on the long curve of White Beach with its bars and resorts
Visit Medio and Paniquian Islands, home to pristine white sandy coves
Named by Spanish explorers in 1570, Puerto Galera is a series of narrow, near-landlocked coves at the northern tip of Oriental Mindoro, renowned for their beautiful island landscapes and beaches - along with some exceptional scuba diving. From dive resorts to eco-retreats, tec-diving schools and homestays, today's Puerto Galera has something to offer everyone and its location, just a few hours from Manila, makes it ideal for quick underwater adventures and weekend getaways.
Diving in Puerto Galera
Schooling reef fish

Year round

Healthy corals

Year round

Plentiful reef life

Year round

Walls & pinnacles

Year round

Exotic cuttlefish

Year round

Giant frogfish

Year round

Pygmy seahorse

Year round
Puerto Galera is one of the Philippines' most diverse diving destinations. Its beautiful reefs with their spectacular underwater landscapes are home to more than 300 species of corals and nearly 60 percent of the world's known reef fish species.
Sabang is the main focus for visiting scuba divers - and rightly so. Night dives on the reefs in front of Sabang are great for muck-diving enthusiasts and the wrecks in deeper water are home to schooling batfish, giant frogfish and a host of other marine life. Around Paniquian and Medio Islands, patient divers can find critters such as flamboyant cuttlefish and mimic octopus on the sandy rubble. But, some of Puerto Galera's best diving lies in the east, towards Escarcio Point - such as Monkey Beach with multiple pygmy seahorses on a single sea fan, Hole In The Wall with its short tunnel swim-through at 12m, and Puerto Galera's 'must do' site known as Canyons. This last site is an exhilarating drift dive, with three spectacular canyons swept by currents that attract plenty of big fish such as trevallies, batfish, and the occasional manta ray. Thresher and hammerhead sharks are also known to make an appearance and keep an eye out for the old Spanish anchor in the third deepest canyon at 30m.
Nearby Verde Island has some of the best reef diving in the Philippines. The Drop Off is considered the best site and features remarkable topography with enormous sea fans, carpets of soft coral and dense schools of reef fish. With good visibility and currents, this is a spectacular dive, awash with colour and activity. With so much to choose from, its no wonder Puerto Galera is considered such an excellent dive destination. With so many sites to choose from - reefs, muck diving sites, wrecks and drift dives - this is a great place to learn to dive, advance your skills, or even embark on a technical diving course.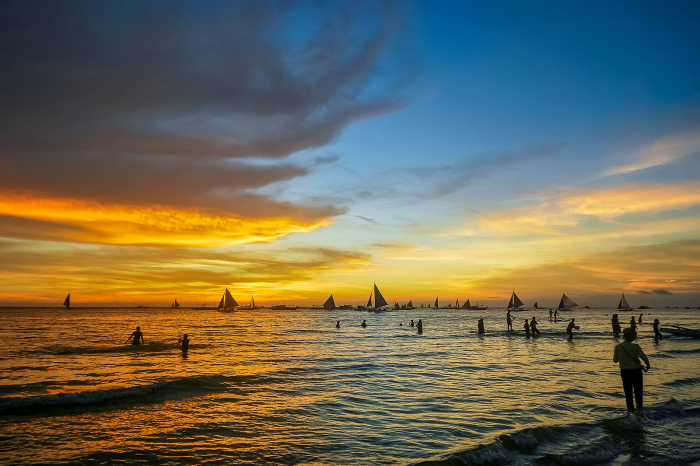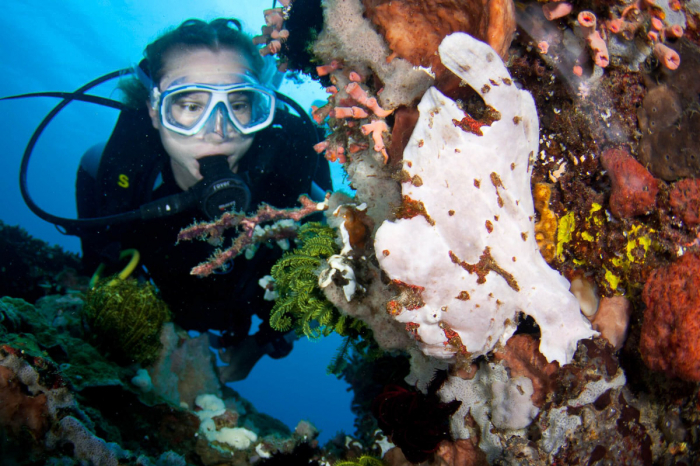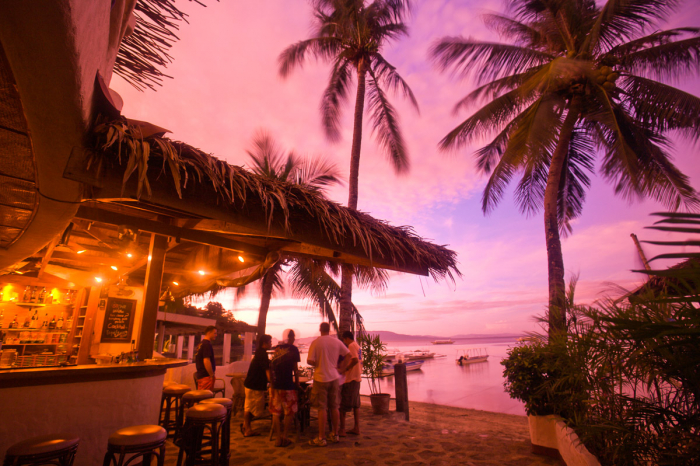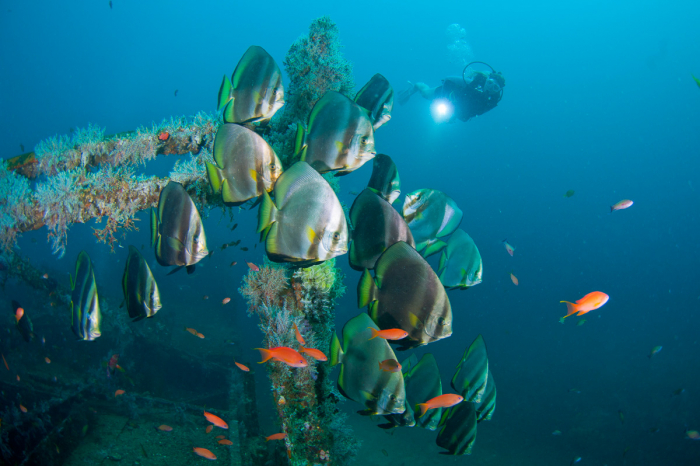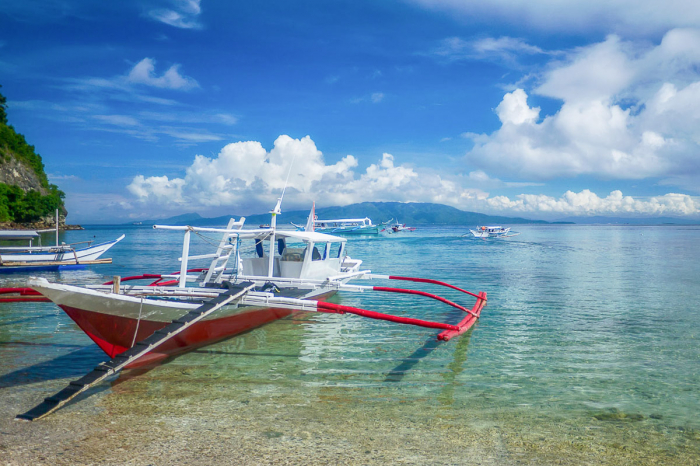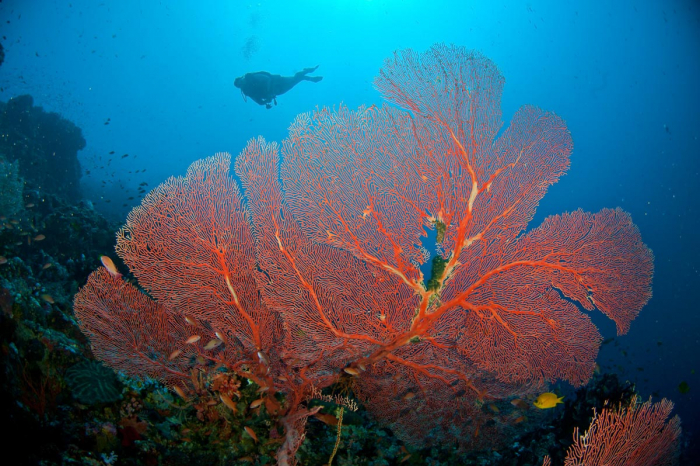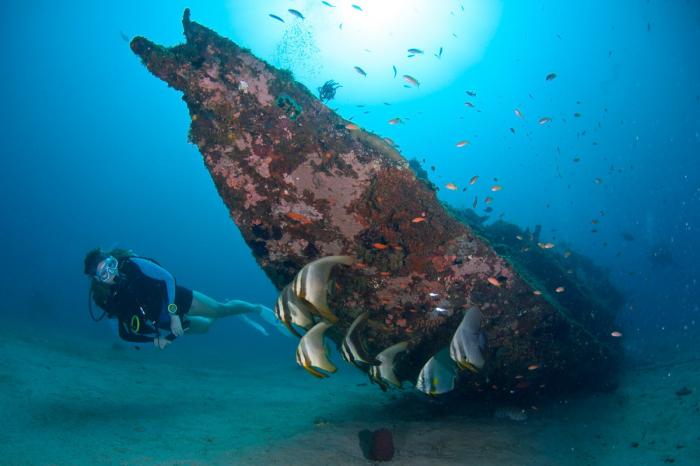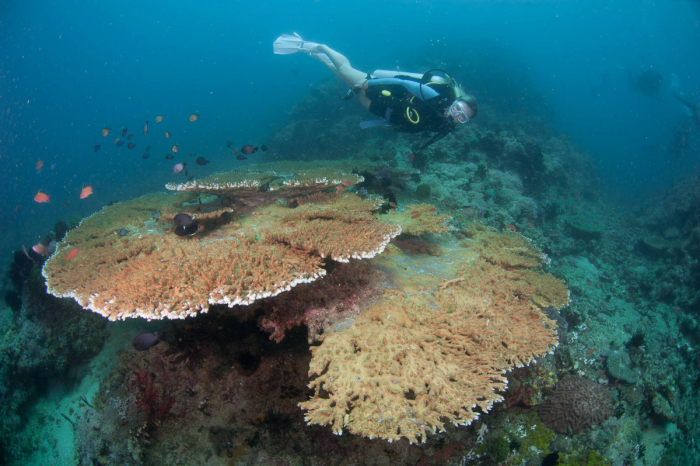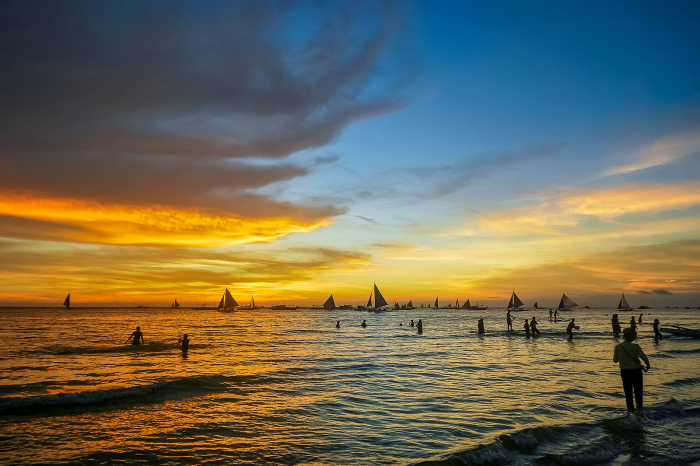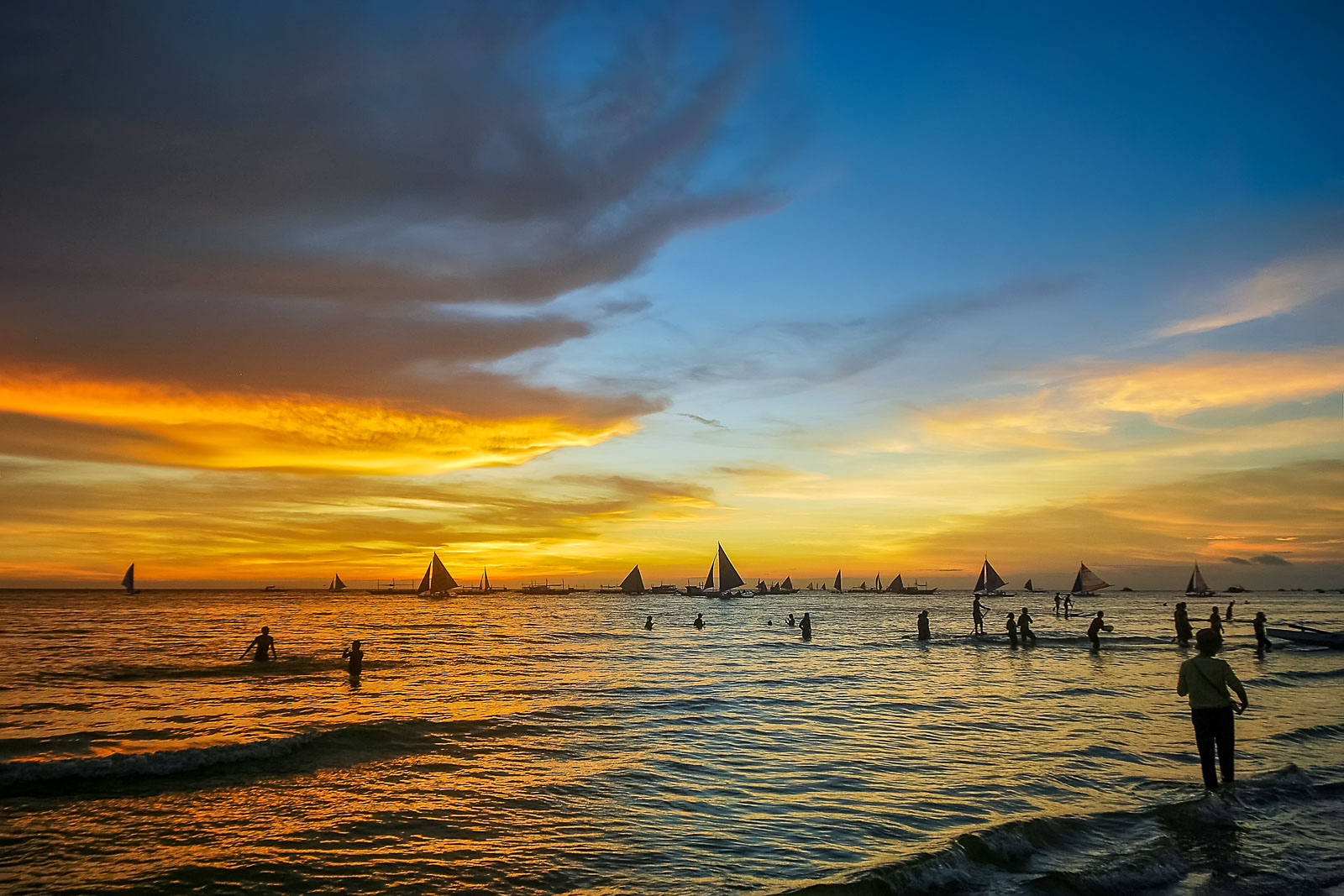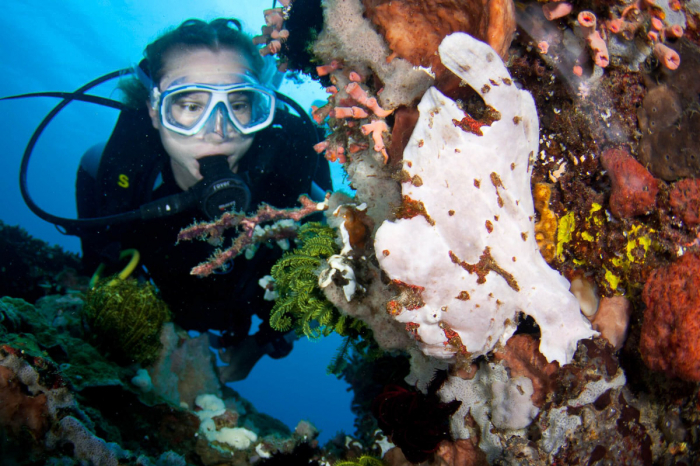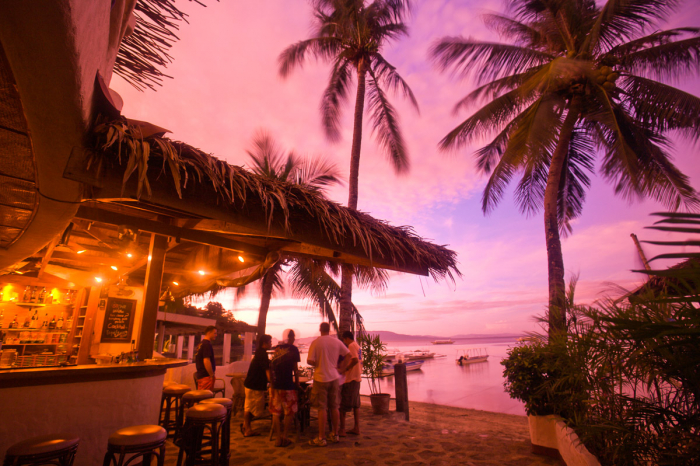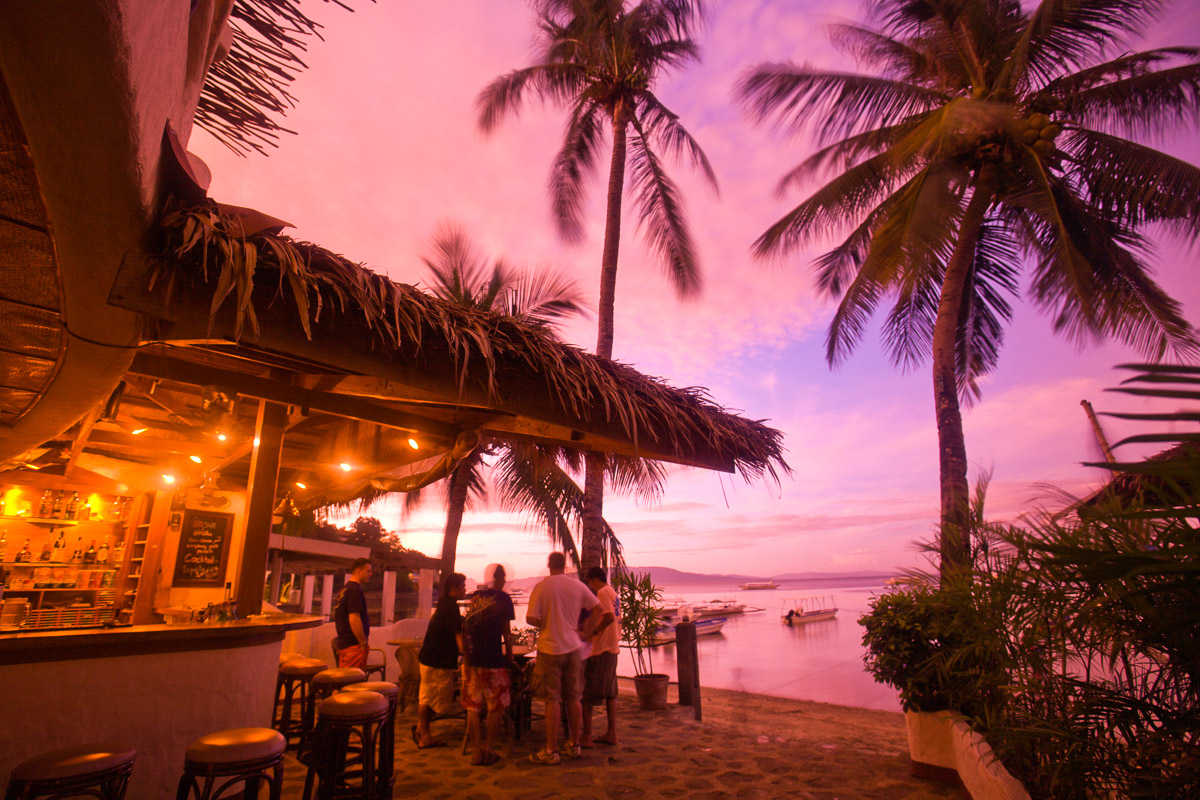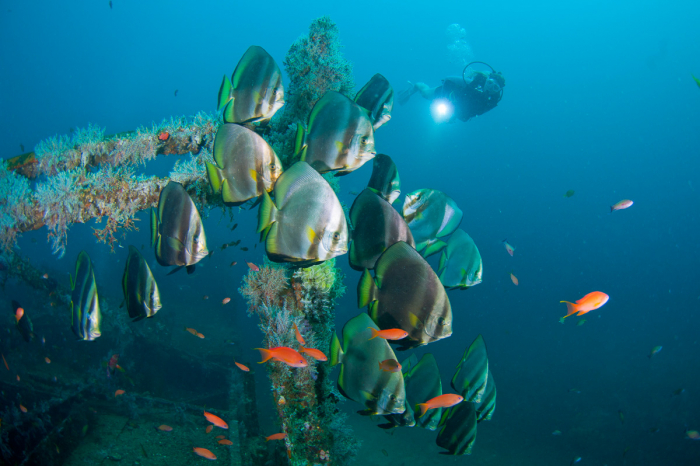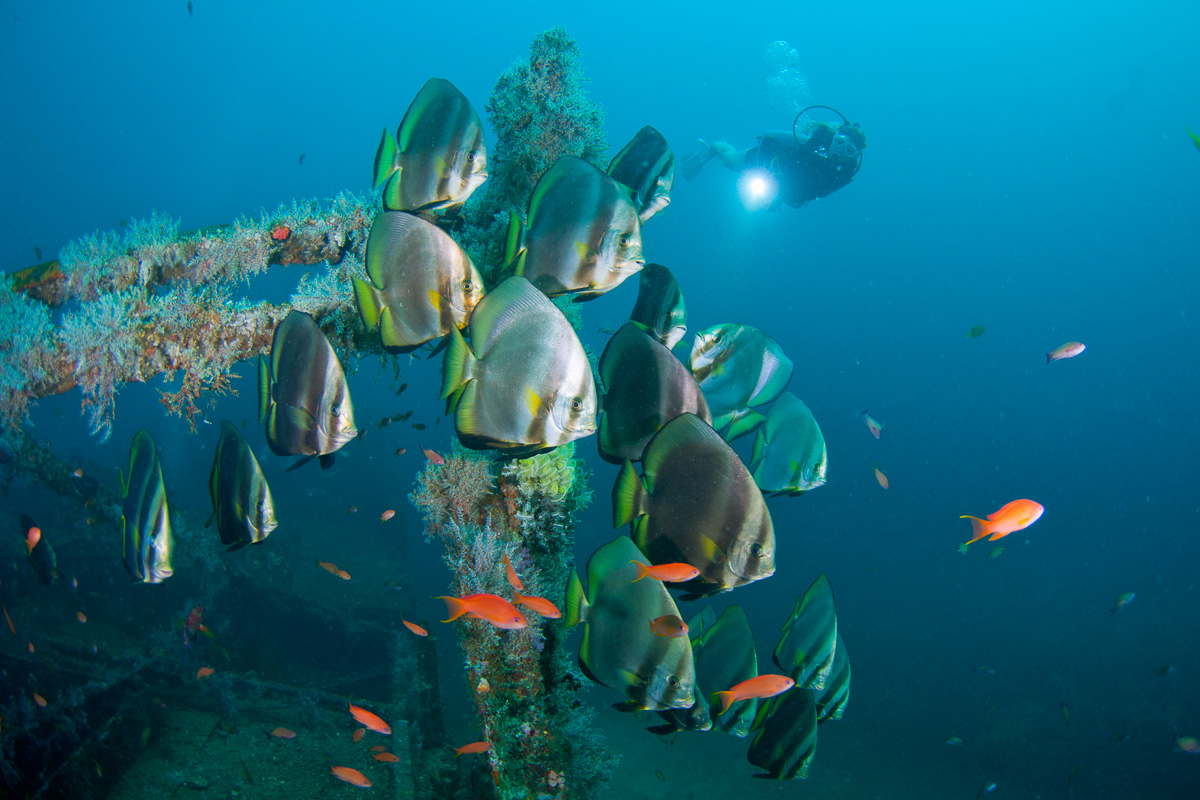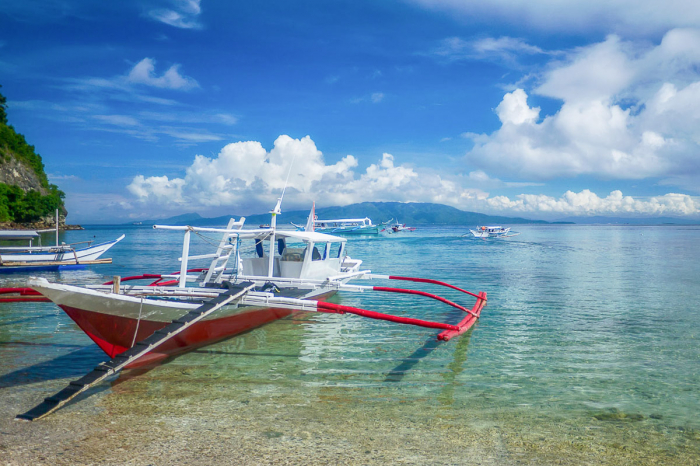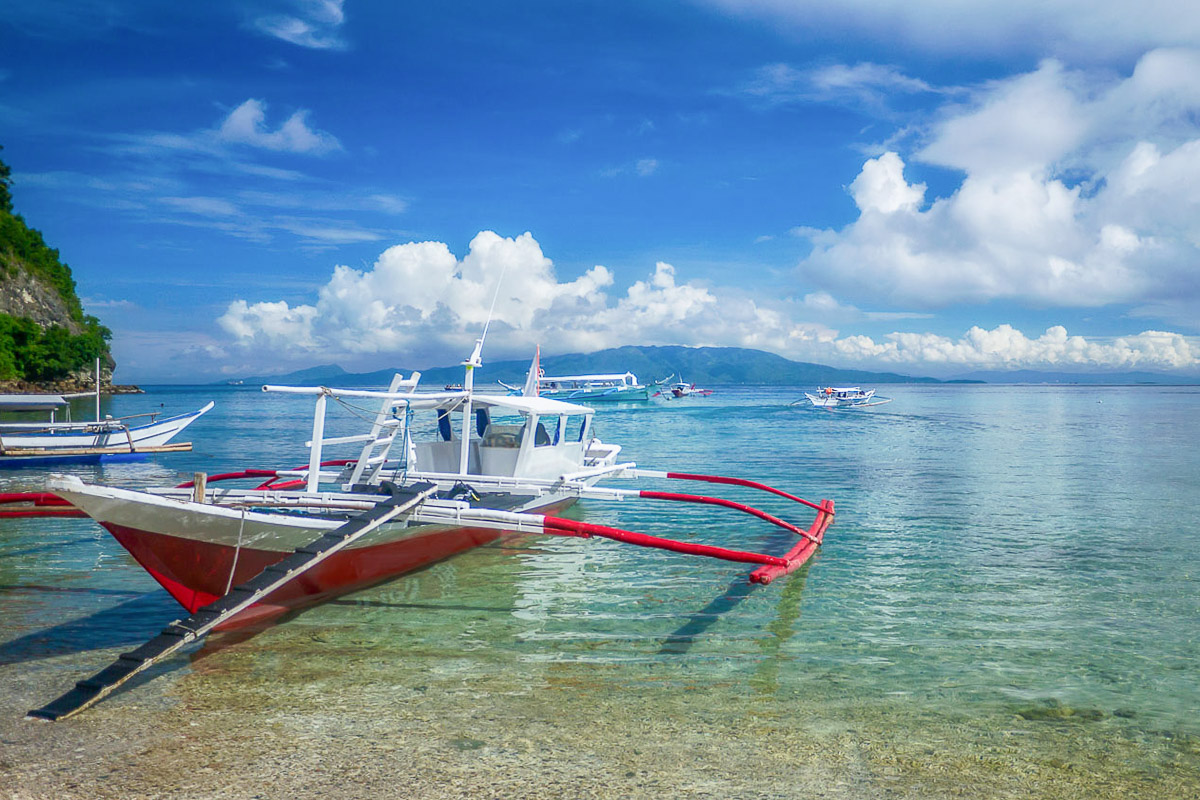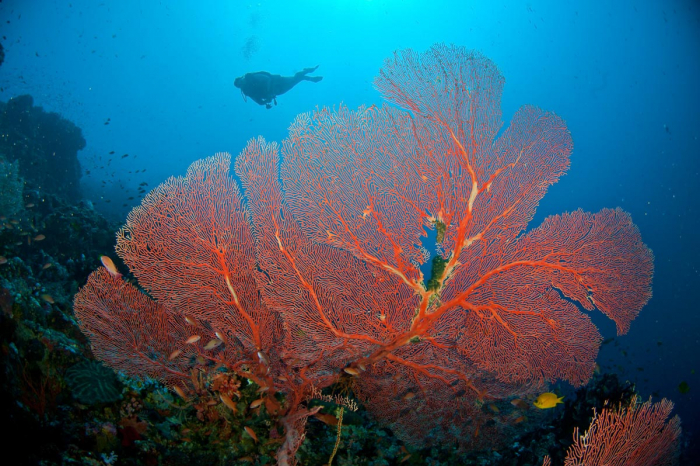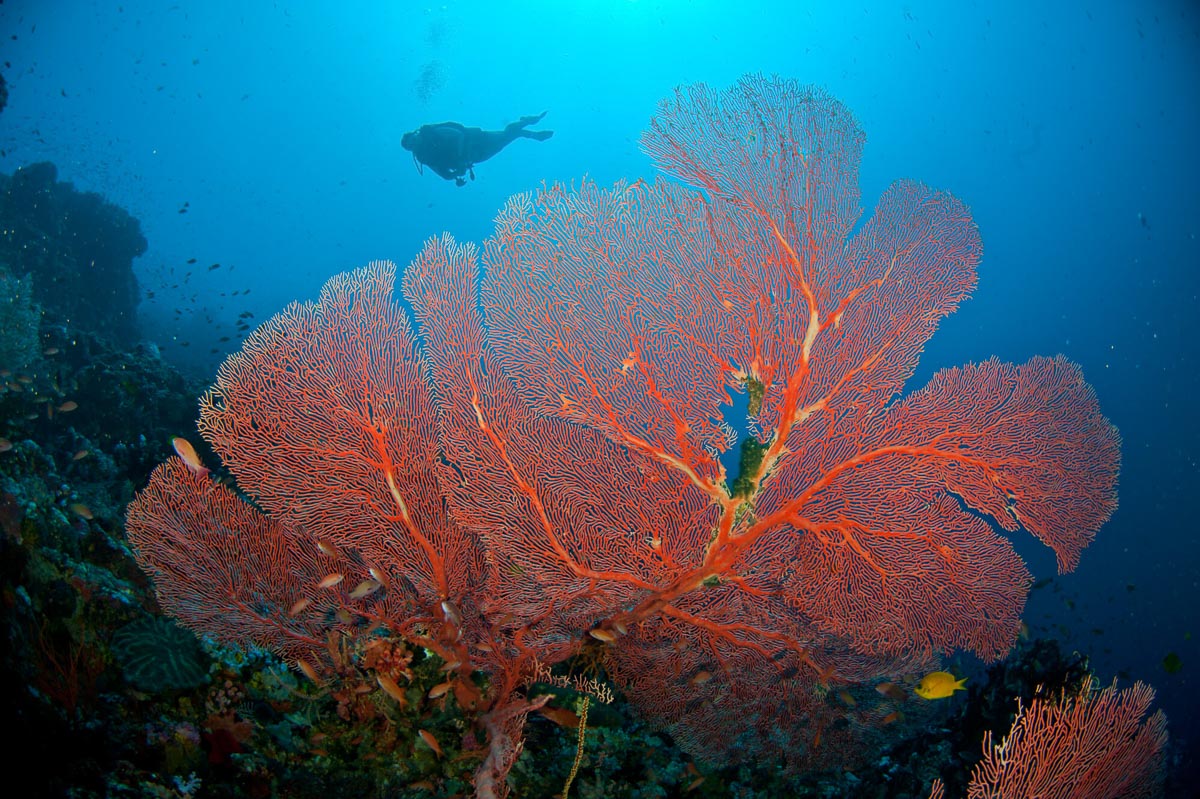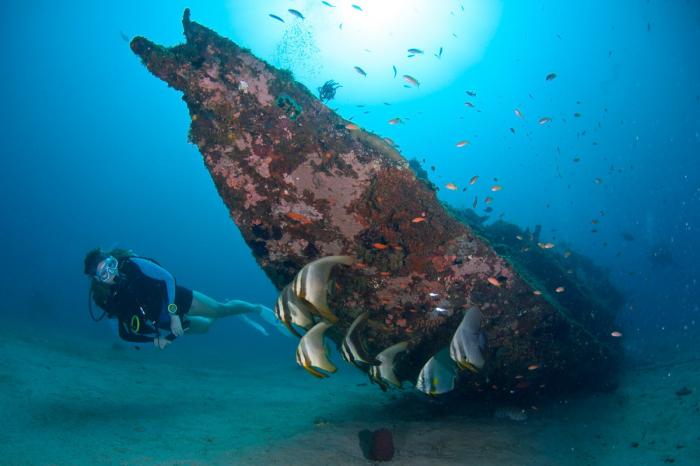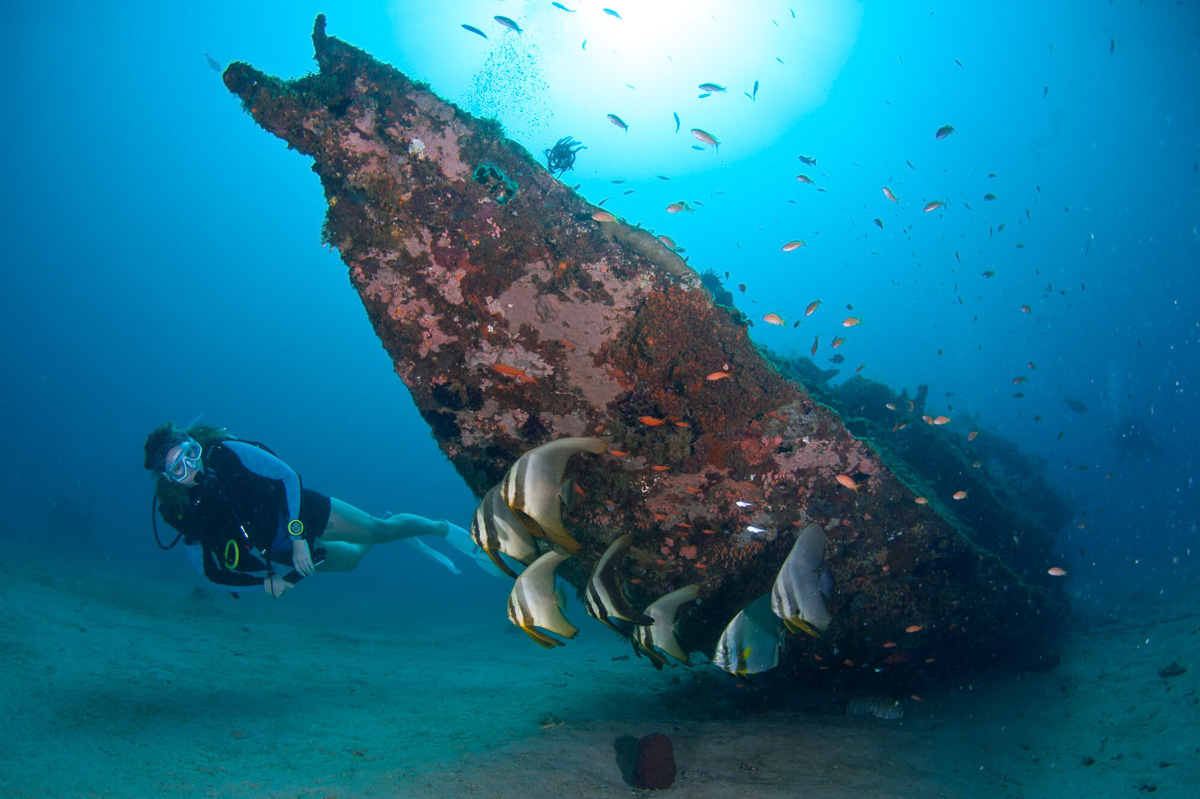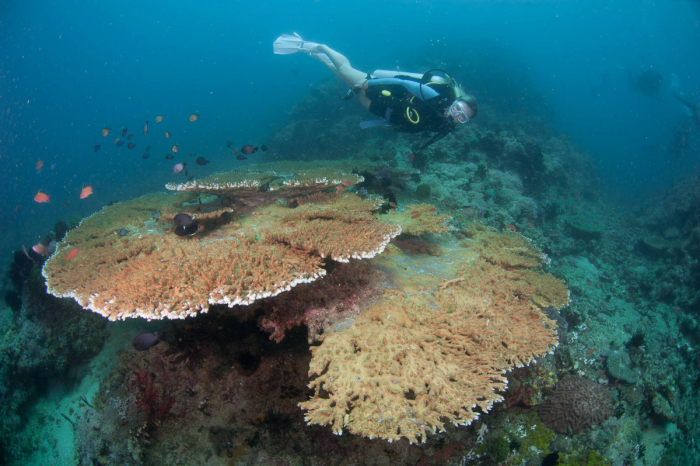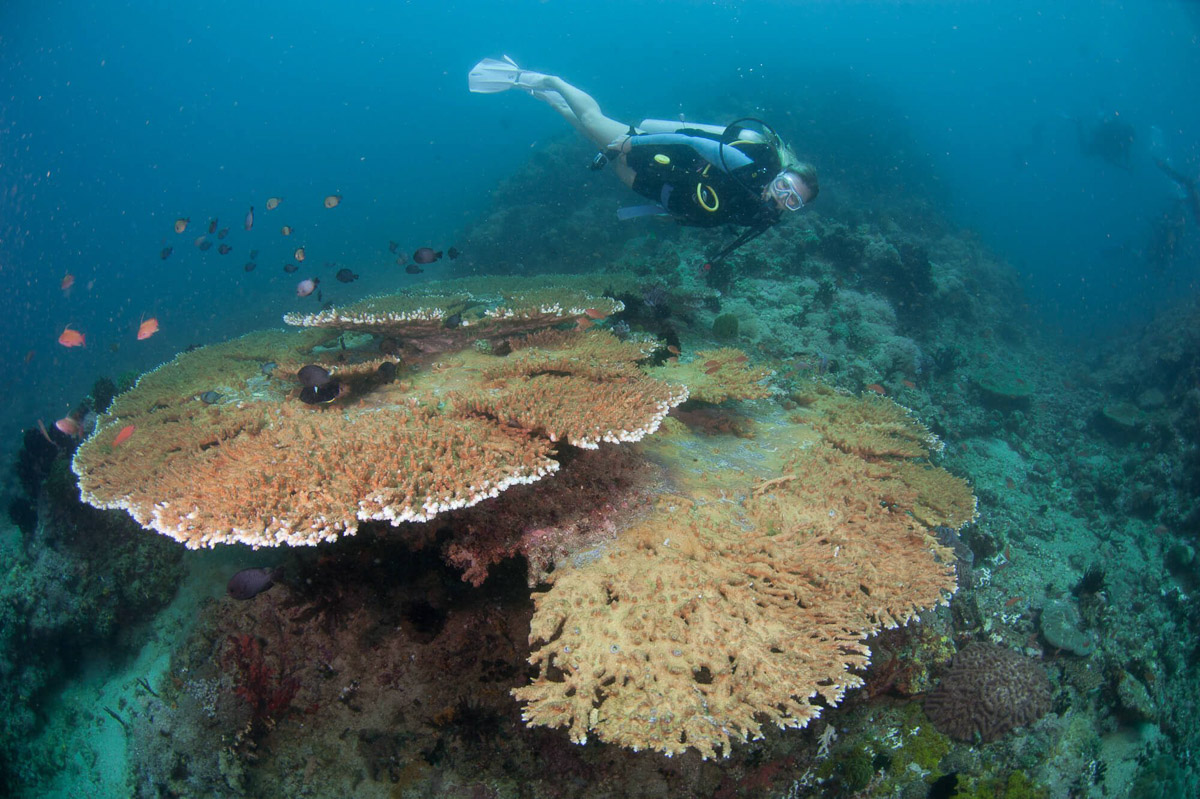 Diving Environment
Type
Muck, reefs, and wrecks
Level
Beginner to Experienced
Diving Season
October to May
Top tips

For the adventurous, the 3 day hike to the summit of nearby Mt Halcon is well worth the effort.
A day tip to Verde Island is a 'must' for scuba divers with its beautiful reefs, whilst on land, Tamaraw waterfalls make a great excursion.
The annual Malasimbo Music & Arts Festival has great local artists performing.
About Puerto Galera
Translated as the "Port of the Galleons", Puerto Galera is situated on the northern coast of Mindoro Island. With its deep natural harbour sheltered on all sides, it was a popular anchorage for local fisherman and Chinese traders even before the Spanish arrived. The entire area takes its name from the local town, but it is the beaches and coves of Sabang and those east and west along the coast that attract visitors today. White beach, Long beach and Sabang beach are the most famous of Puerta Galera's natural attractions and all have been developed with restaurants, bars and resorts strung out the coastline.
Just 12 miles south of Batangas City across the Verde Island Passage, Puerta Galera's accessibility has created a booming tourism industry in recent years, and the area now caters for all - from backpackers and independent travellers, to up-market visitors. Diving has long been a mainstay of the tourism industry as the beautiful reefs up and down the coast, as well as those further afield, have attracted underwater explorers for many years. Puerto Galera remains the perfect destination for scuba divers keen to explore some beautiful reefs, as well as enjoy great nightlife and beautiful beaches.
How to get to Puerto Galera
Puerto Galera is easily accessible from Manila's Ninoy Aquino Airport. Resorts and hotels will help arrange a private minivan to drive you south to Batangas. From there, a ferry out to the coves of Puerto Galera takes just over an hour. It is advisable to leave extra time on your return journey to Manila airport as bad traffic can occasionally cause delays.
Dive seasons and weather
With its proximity to Luzon, Puerto Galera lies within the main typhoon belt that runs across the country and experiences a typhoon seasons. December to April is the dry season, with December to February the cooler and more pleasant months. This coincides with the high season and peak prices, particularly around New Year and Easter.
June to September is the low season with typhoons causing days of torrential rain that can keep divers land-bound. However, the waters are warmer at this time of year and can be great for diving, and with cheap prices offered by the resorts, a trip at this time of year can be a gamble worth taking.
Where to stay in Puerto Galera
Puerto Galera now has a huge range of different places to rest your head after a day of diving - including dive resorts, apartments, villas, homestays and big hotels. Most of these are found clustered around the Sabang Beach area and to the east and west along the coast. As well as several large dive resorts, there are numerous dive centres that can set up accommodation with their preferred resort or hotel. Given the size of the tourism industry in Puerto Galera, a visitor is guaranteed to find something that will match their budget and style, however ZuBlu recommends dive resorts such as Atlantis that offer in-house diving services and have reputations for professionalism and customer service.
---
Puerto Galera dive resorts