Scuba diving in
Raa Atoll
An exclusive dive destination with pristine beaches, stunning lagoons, and epic diving with manta rays and pelagics
Highlights
Incredible encounters with manta rays, sharks and large pelagics
A fantastic liveaboard destination with regular trips to pristine sites
Enjoy exclusivity with only a few luxury resorts in the atoll
Calm lagoons with clear water make for superb water sports activities
Boasting just a handful of habited islands, Raa Atoll provides the ultimate getaway for visitors who value serene natural settings and a touch of tranquility. Whether you're after uncompromising luxury, exciting water sports, or pure relaxation, Raa has it all. Divers are in for a treat with its pristine fringing-reefs and amazing action-packed thilas. Well served by both liveaboards and resorts, Raa Atoll's powder-white beaches, luxurious resorts and incredible underwater experiences make it very hard to leave.
Diving in Raa Atoll
Walls & pinnacles

Year round

Healthy corals

Year round
With calm, relaxing reefs, plunging walls and underwater pinnacles, Raa Atoll diving offers something for everyone. Liveaboards visit the region, and most luxury resorts have their own dive centres and house reefs, making for easy diving from shore and boat. Within the lagoon there are plenty of interesting thilas to explore, but the best diving is on the outer reef. The western edge of Raa Atoll faces the open sea of the Indian Ocean, while the eastern side is almost a straight line from north to south, with deep channels providing some exciting dive sites. The eastern side faces Lhaviyani and Noonu Atolls, providing extra shelter from wind and currents.
Diving in Raa Atoll means an impressive diversity of marine life, from macro to massive. Expect schools of reef fish, sharks, napoleon wrasses, rays and turtles, as well as colourful soft and hard corals and other reef life. In the currents, divers can enjoy manta ray encounters and sightings of large pelagics. The best dives are in the south of the atoll and popular sites include Reethi Thila and Fenfushi Giri in the south, and the area around Vandhoo on the eastern side that is frequented by manta rays during the southwest monsoon. Kottafaru is also a good spot for manta rays during the wet season. In the dry season, the manta rays move across the atoll and are often sighted at Sola Corner. Other fantastic dives include the Labyrinth, an interesting thila with an abundance of marine life, Bathalaa Kandu, Ghost Island, and Beriyan Kuda Thila.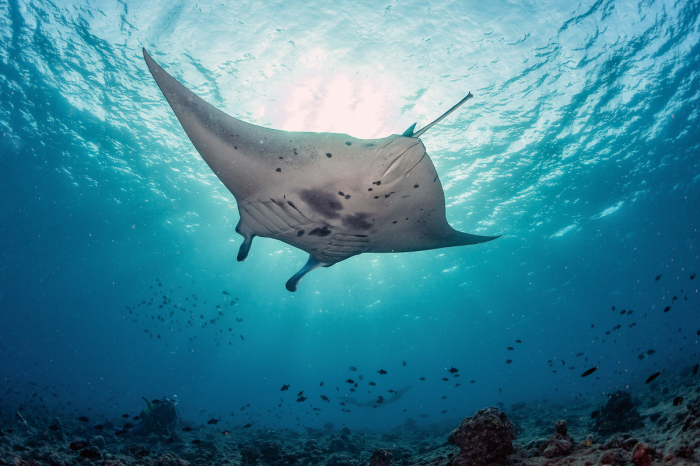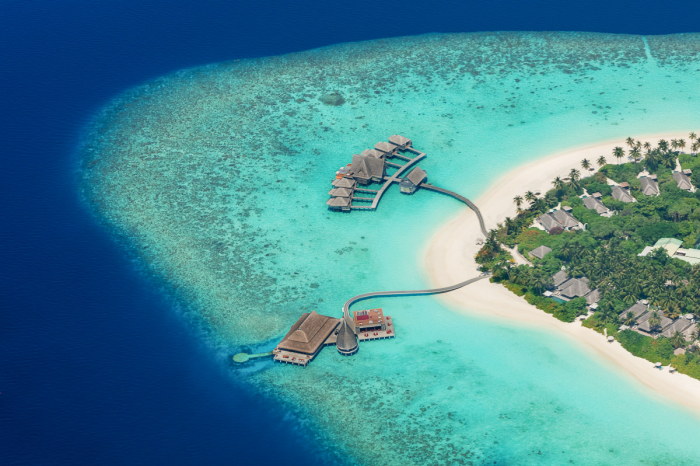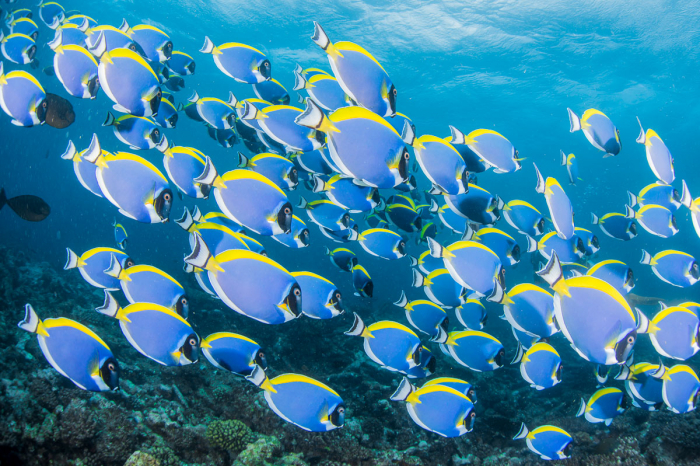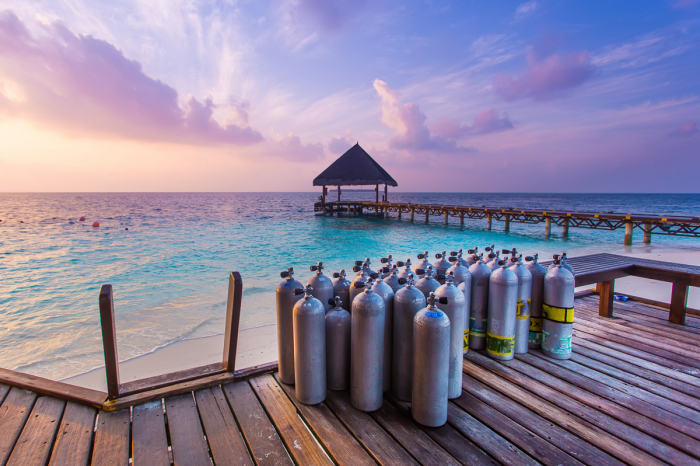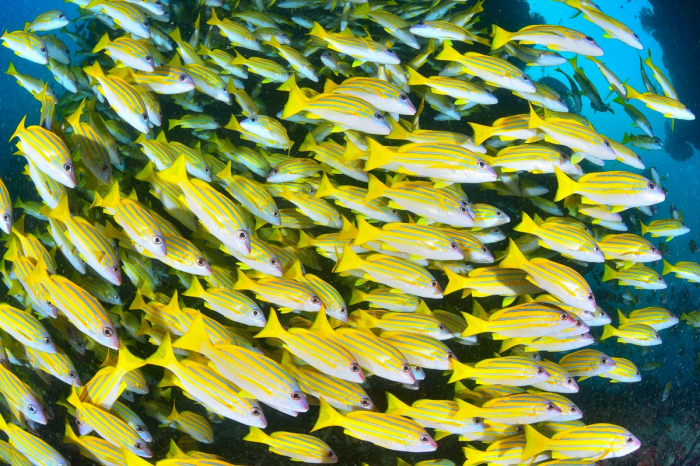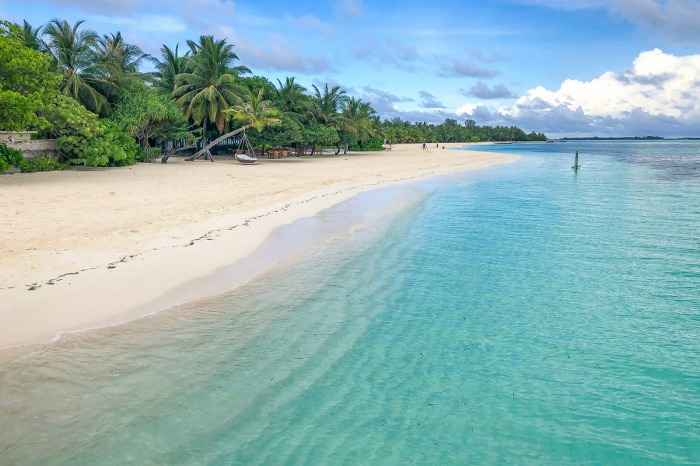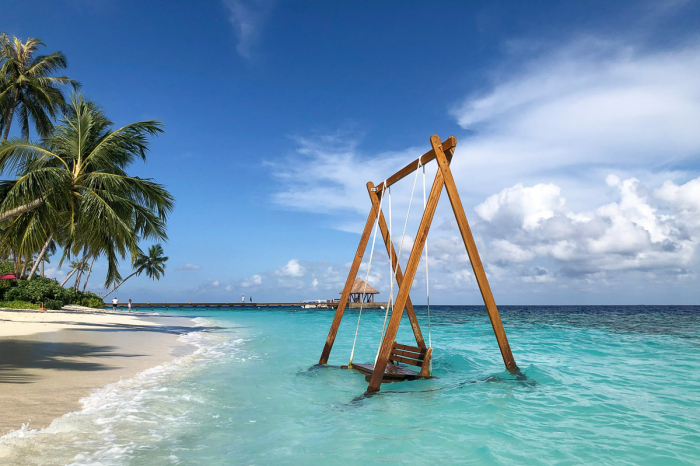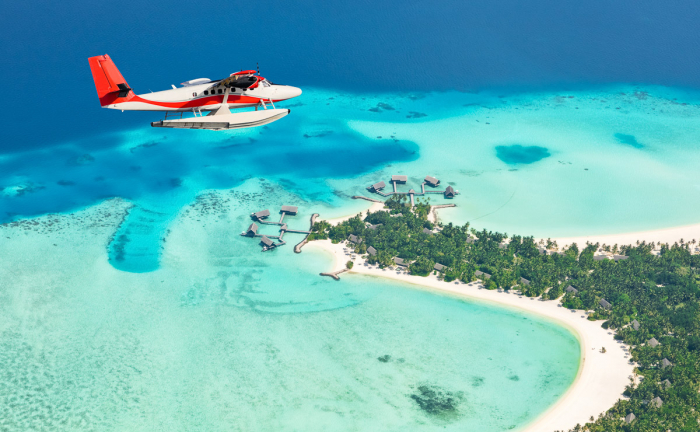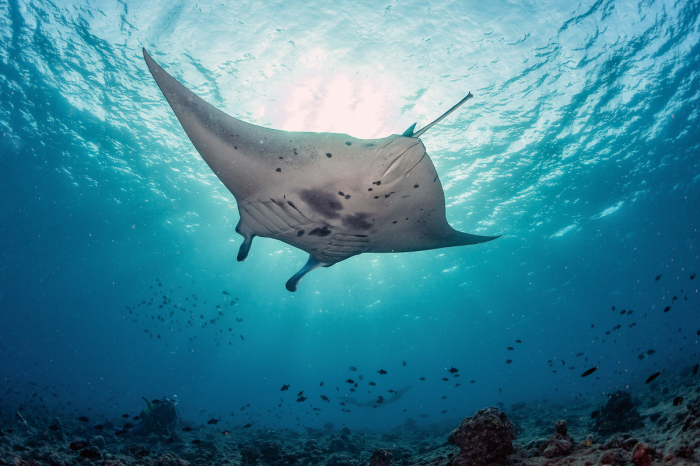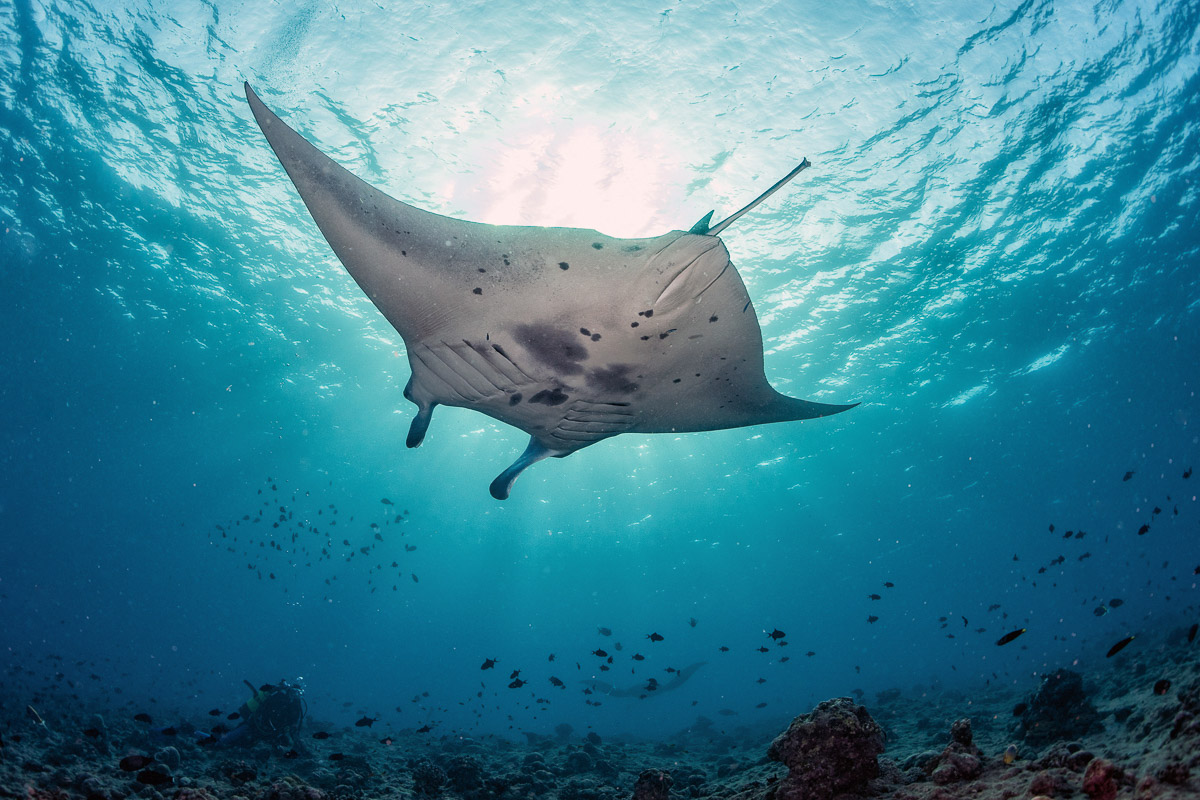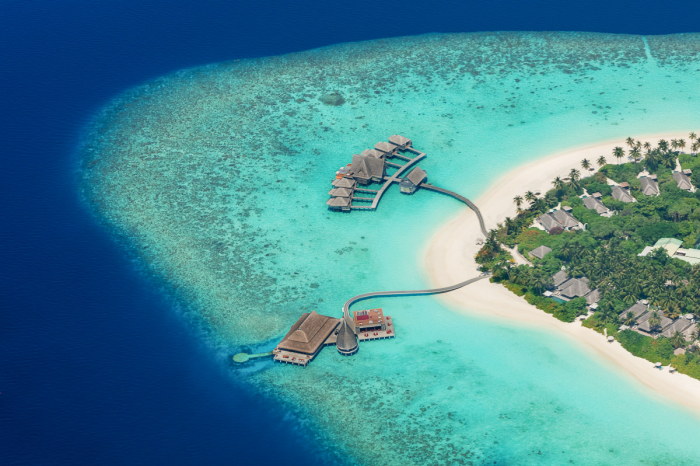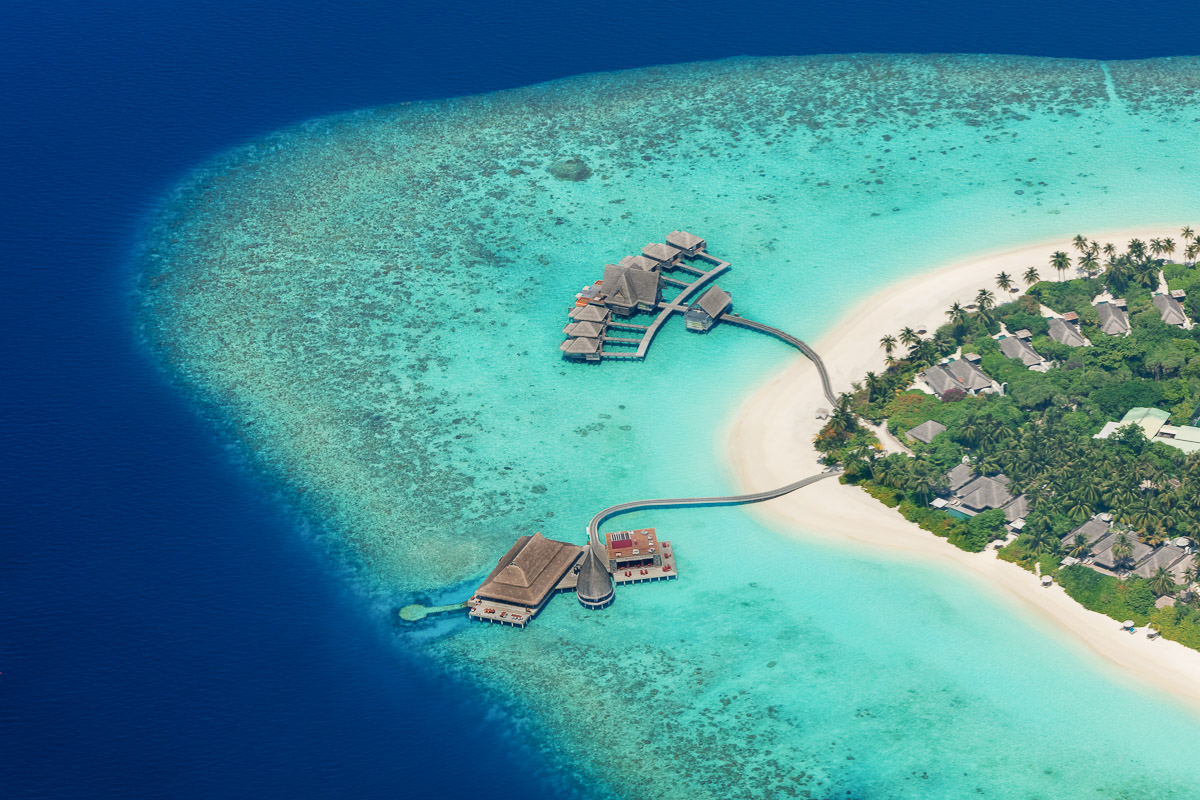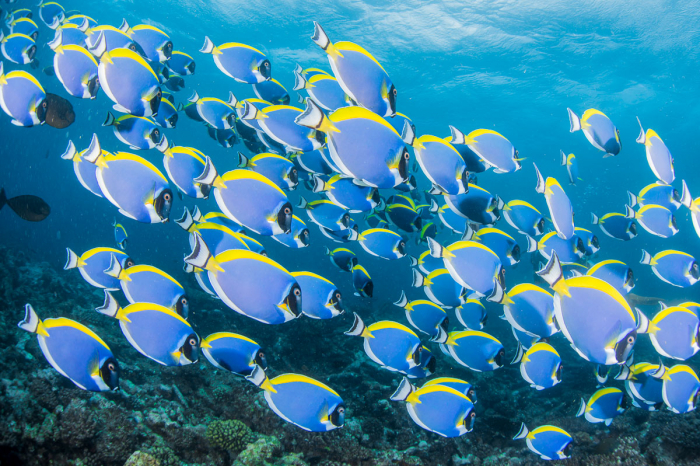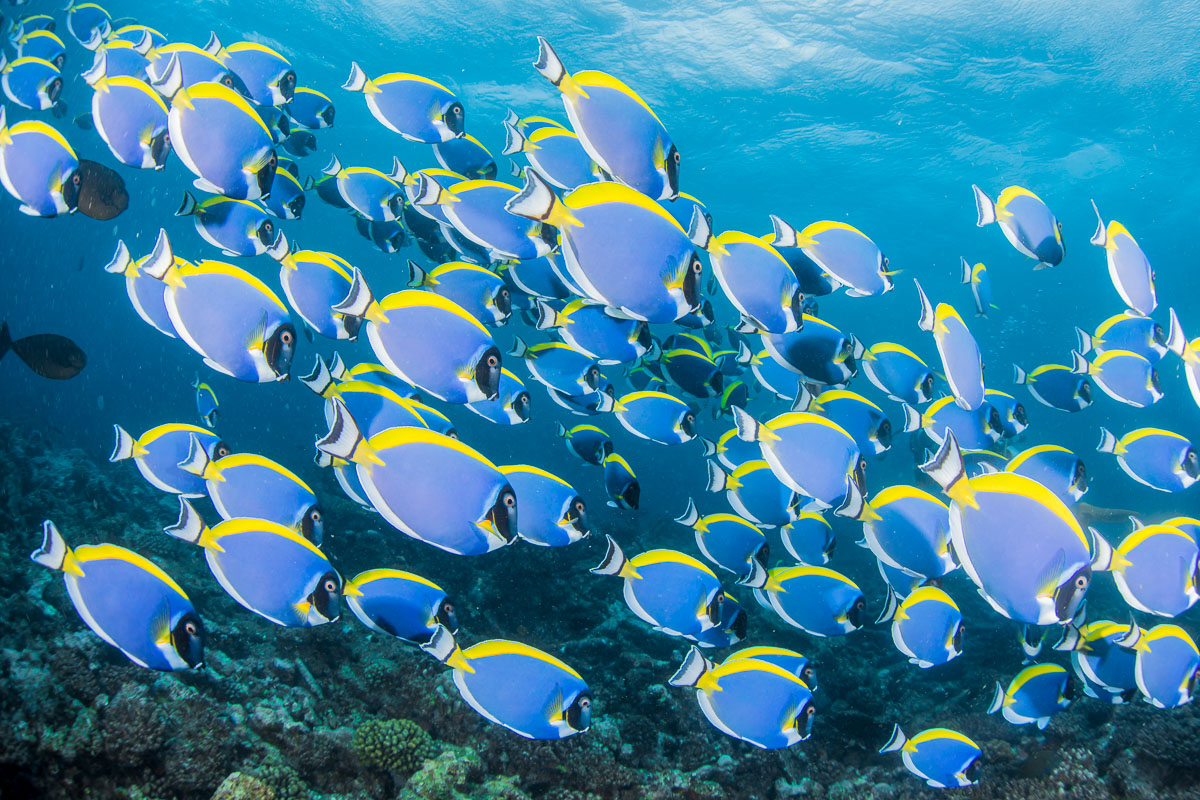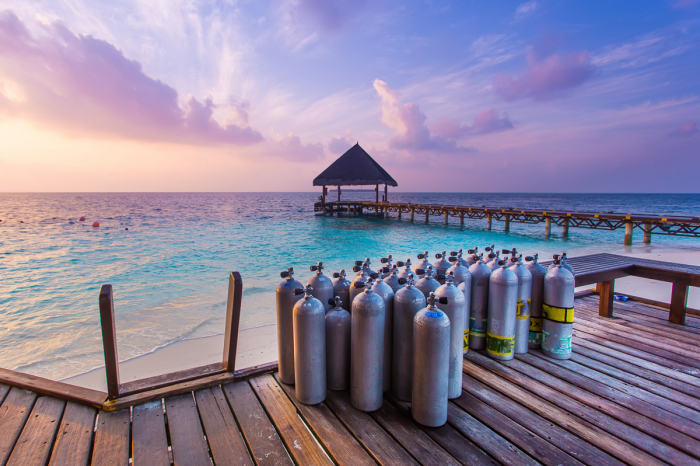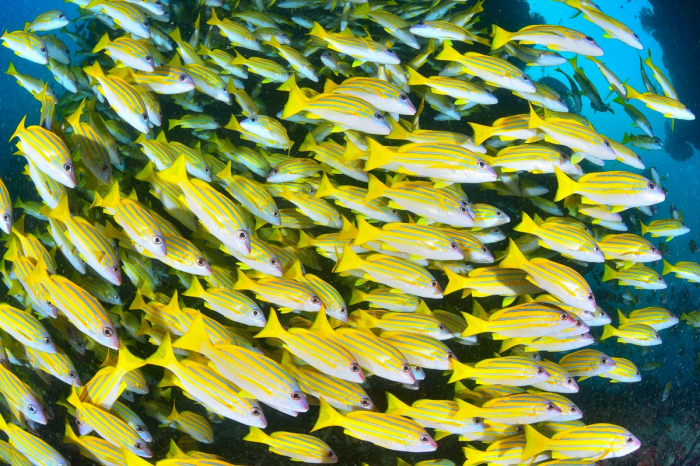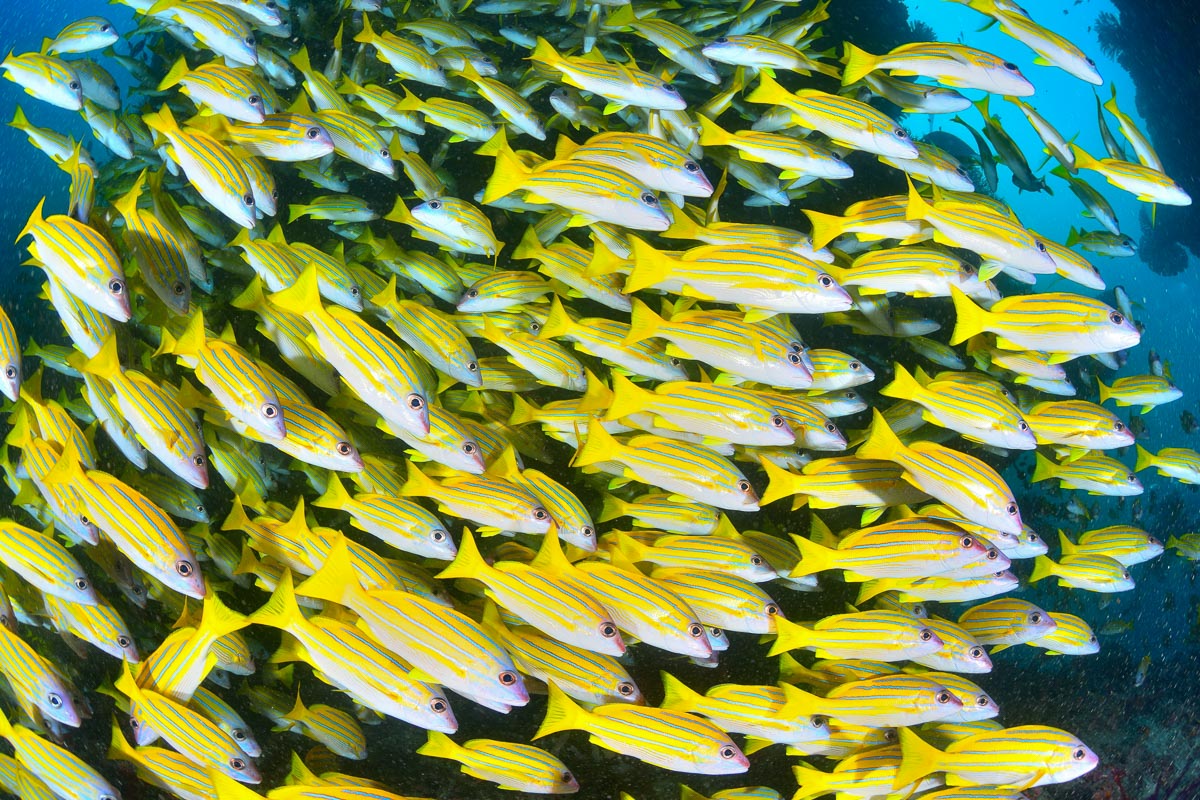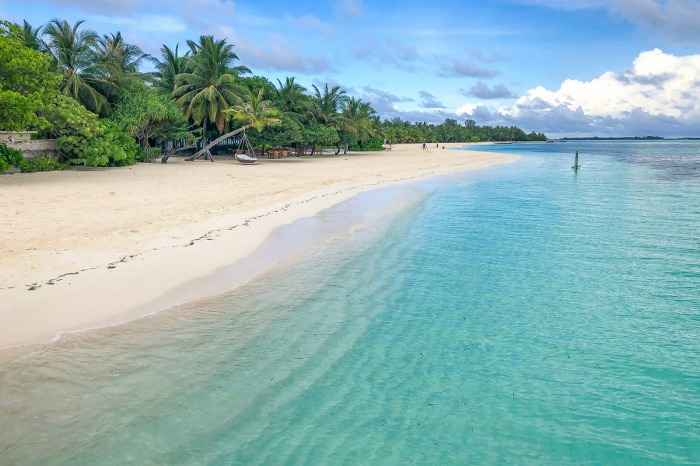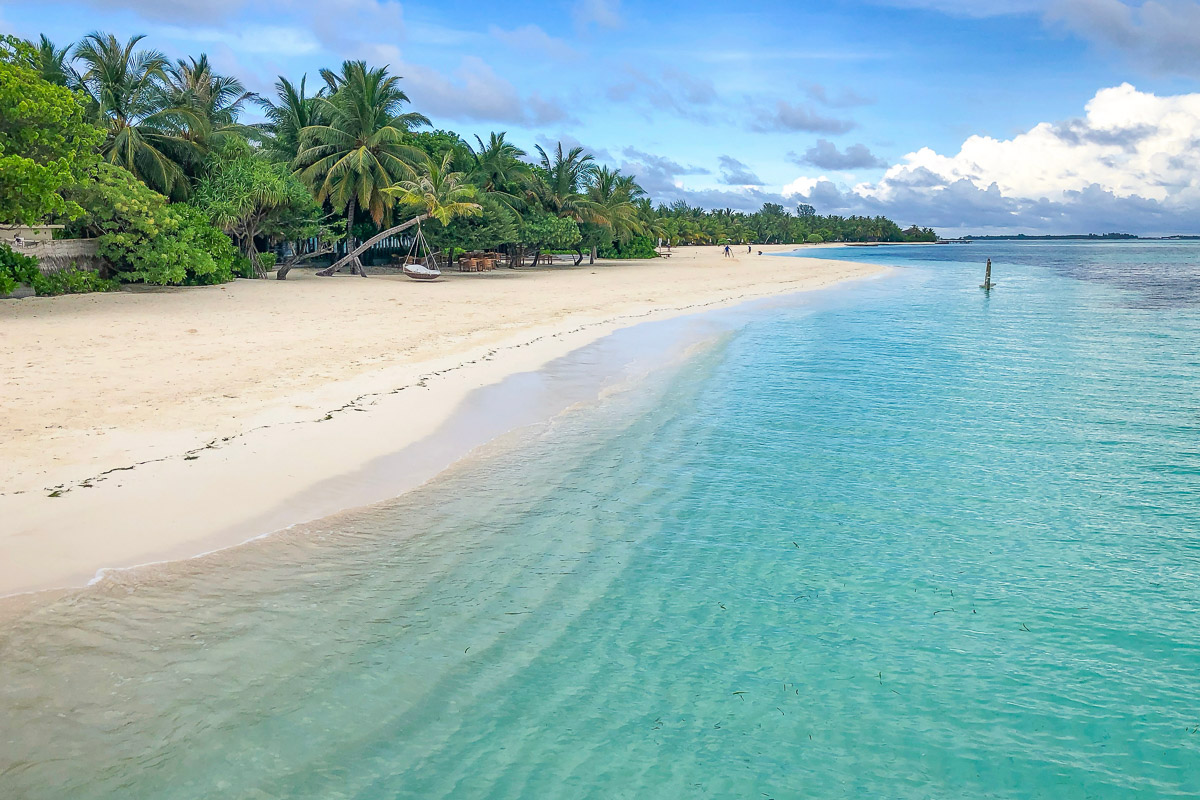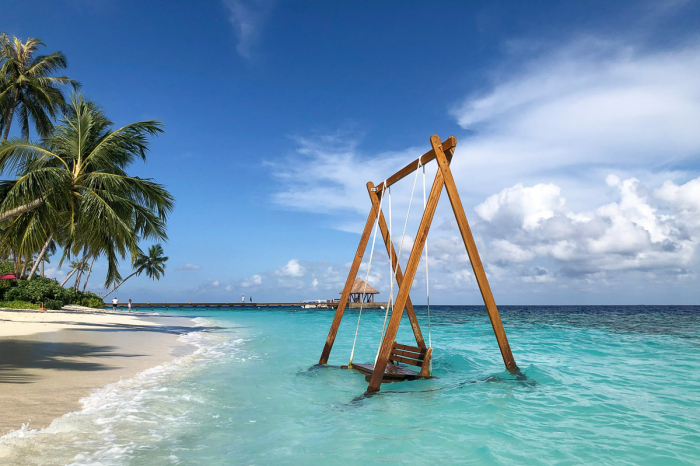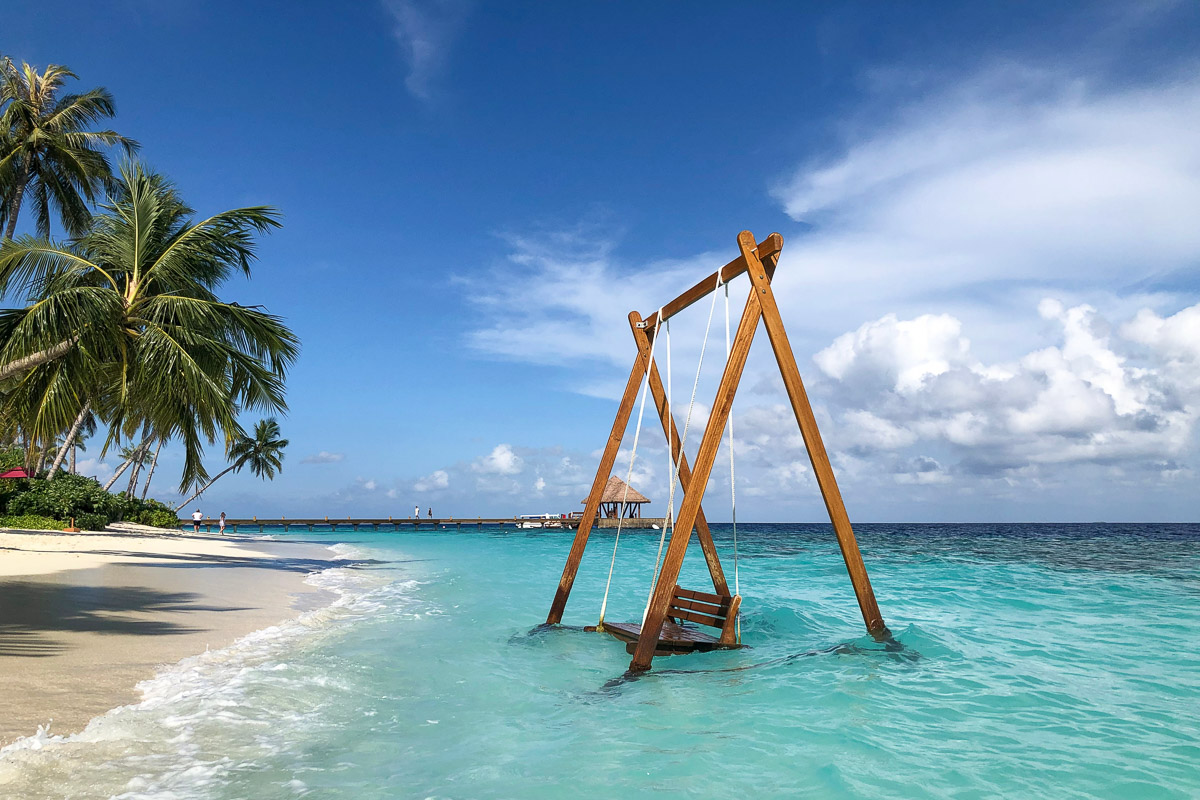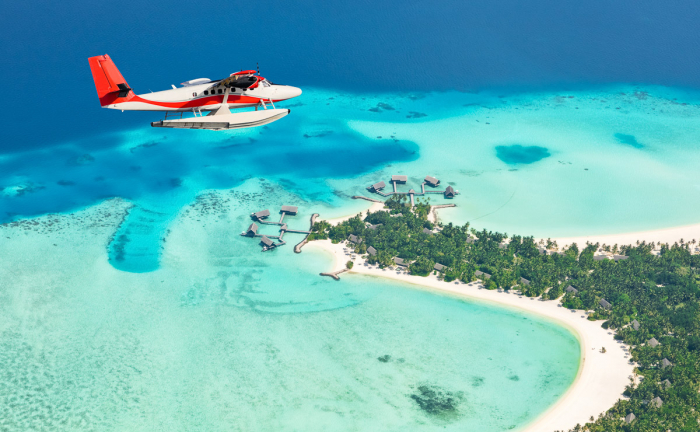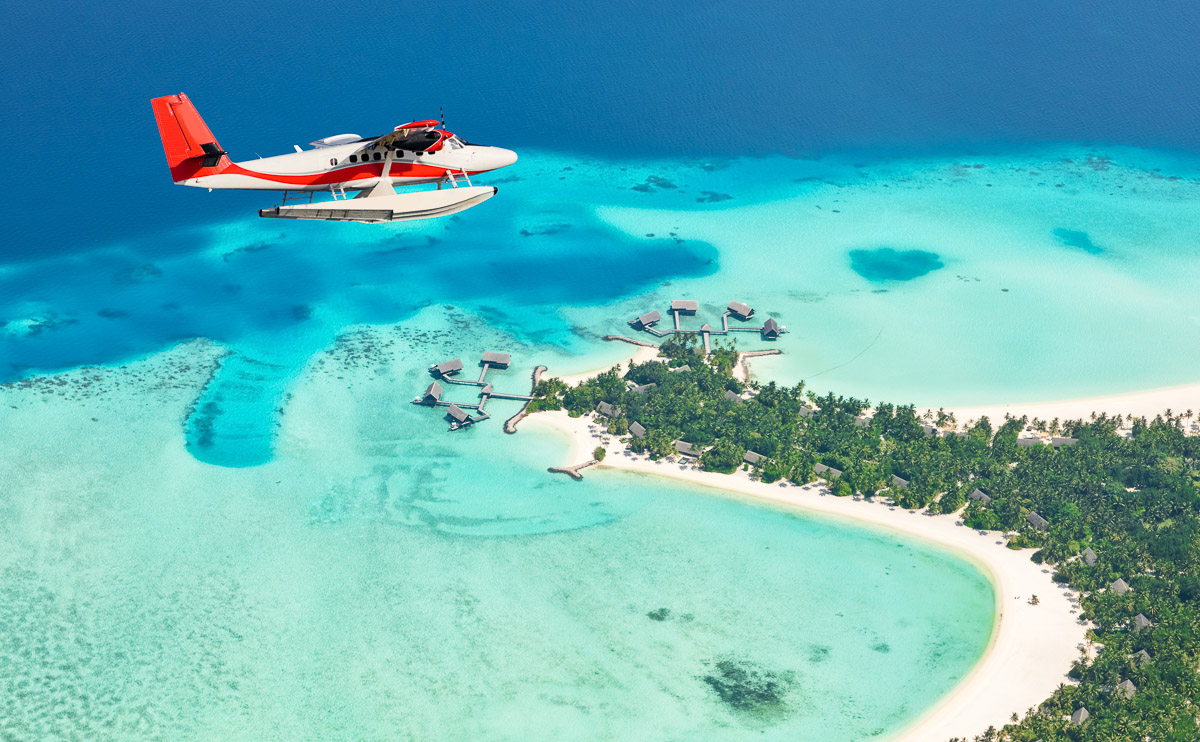 Diving Environment
Type
Reef, channel and drifts
Level
Beginner upwards, advanced for some channels
Diving Season
Year round, best for manta rays August to October
Top tips

Visit Vaadhoo Island to experience the Sea of Stars phenomenon, and watch the bioluminescence at night between June to October.
While manta rays are here year round, the atoll's peak manta season is between October and November.
Be sure to take an advanced diver certification before or during your holiday to make the most of your time in Raa.
Opt for a liveaboard if you want to explore more dive sites. Most operators ask divers to have at least 20 to 50 logged dives, or an advanced certification.
About Raa Atoll
Most of the 88 islands in Raa atoll are uninhabited and the atoll only opened up to tourism in the late 1990s, meaning Raa Atoll still retains a sense of remote, pristine tranquility. The atoll is now home to just a handful of luxury resorts which are perfect for honeymooners, families and nature-lovers seeking pristine beaches, authentic Maldivian culture, and the renowned Raa Atoll diving. Palm-fringed sandy bays blend effortlessly into turquoise lagoons, where dolphins, mantas, sharks, and more, thrive among the stunning reefs.
Raa Atoll lies on the northwestern edge of the Maldives and is separated from Baa Atoll by Hani Kandu – a passage frequently known as the Moresby Channel after the Royal Navy officer who undertook the original marine survey. The atoll has long been lauded for its boat-building, with the island of Alifushi playing host to some of the finest traditional dhoni builders in the Maldives. And, to add a bit of magic, Raa Atoll's Vaadhoo Island is one of the best places to witness the spectacular Sea of Stars phenomenon, where plankton glow a brilliant blue under the moonlight.
How to get there
Raa Atoll is approximately 150km from Male, home to the Maldives' main international resort. From Male airport, you can easily take a domestic flight to Raa Atoll's airport on Ifuru, or alternatively take a seaplane. It takes around 40 minutes to an hour, and the resorts will be happy to organise your transfer for you, either by domestic air or seaplane.

Where to stay in Raa Atoll
Given the limited number of inhabited islands and resorts in the atoll, Raa offers a little more exclusivity compared to other atolls to the south. This pristine destination is dotted with just a handful of luxury, private-island getaways combining spa-style serenity with amazing leisure activities and incredible diving. Budget tourism is very limited here, but there are plans for more resorts and hotels to be built in the future.
Liveaboard diving in Raa Atoll is also a great choice if you want to explore more dive sites. Liveaboards usually spend more time diving the atoll's thilas in search of mantas and pelagics, and throw in the occasional channel dive for a great mix. Most liveaboard operators require divers to have an advanced certification, or at least 20 to 50 logged dives to be eligible to join.
Seasons and weather in Raa Atoll
Raa Atoll enjoys a warm, tropical, humid climate that makes for a superb beach and diving holiday, with temperatures averaging 29°C year-round. Water temperature usually stays between 27°C and 30°C, meaning a shorty wetsuit is adequate for most divers. Temperatures can sometimes drop to around 24°C at deep sites.
As a tropical destination, the weather can be unpredictable in any given season. The tourist high season runs from December to March during the northeast monsoon, when the weather is sunny and clear and diving conditions are more favourable.
Manta season in Raa Atoll
In May, the southwest monsoon arrives and brings the rainy season along with reduced visibility until November. Diving is still fantastic, but the water can be a little bit cooler with a choppier surface. Plus, discounts on resorts and diving can be found during this season. If that's not enough, August to October is peak manta season, so dive during this time if you want better chances of encountering them in higher numbers!
---
Other popular destinations