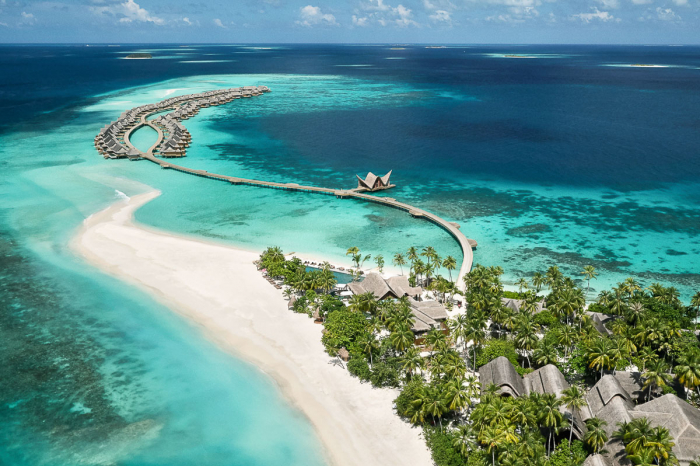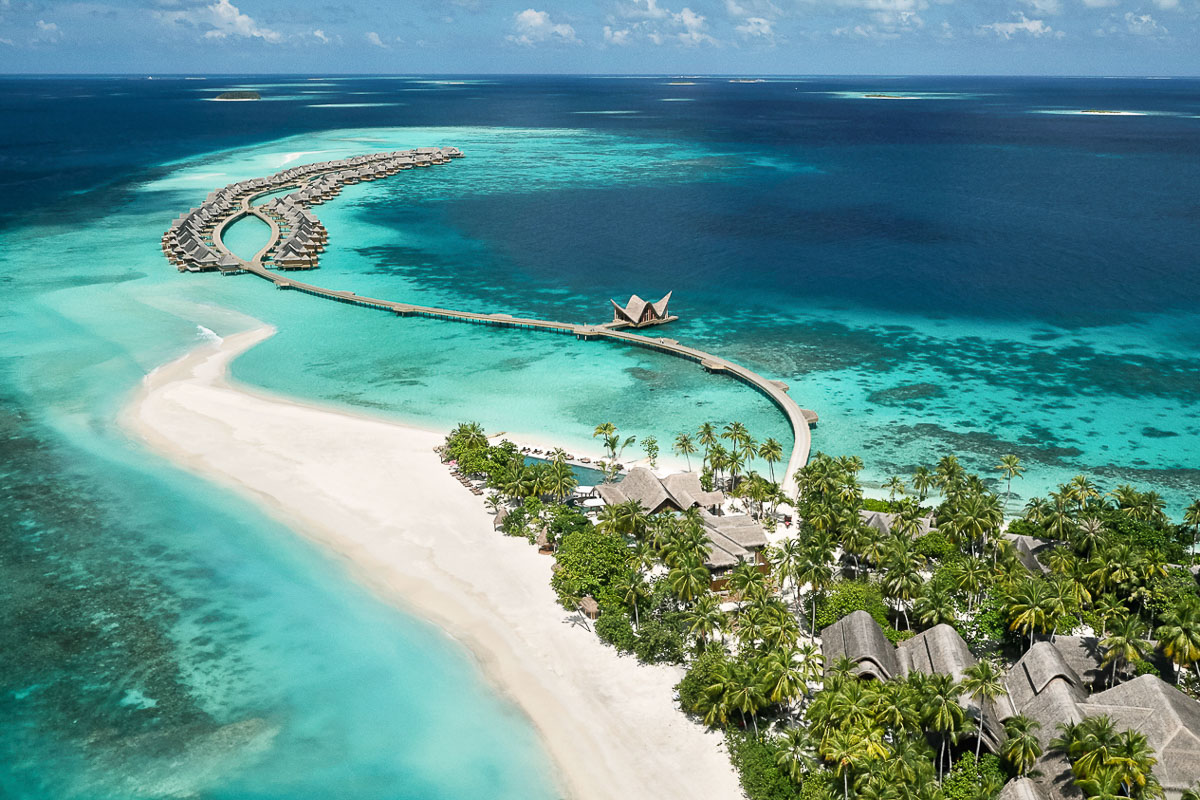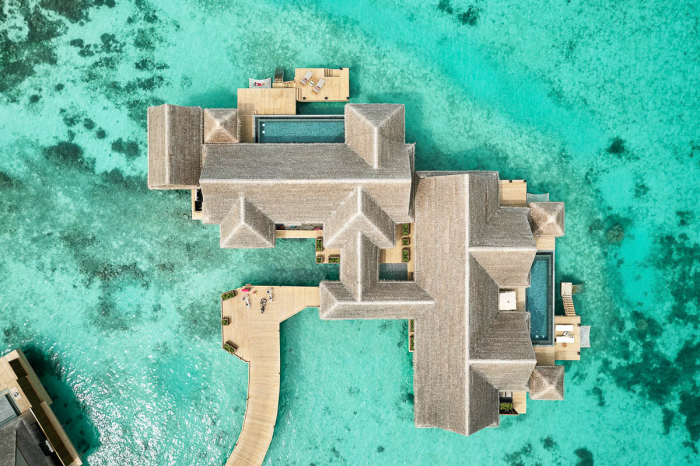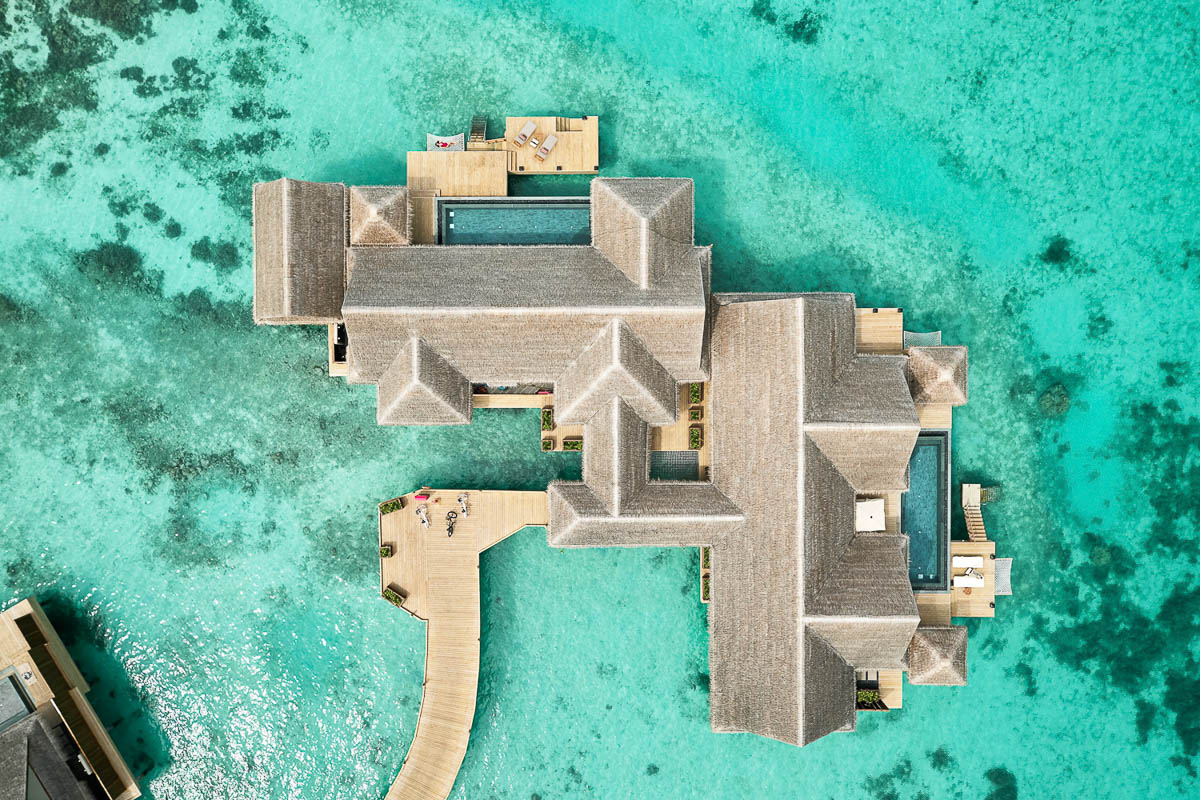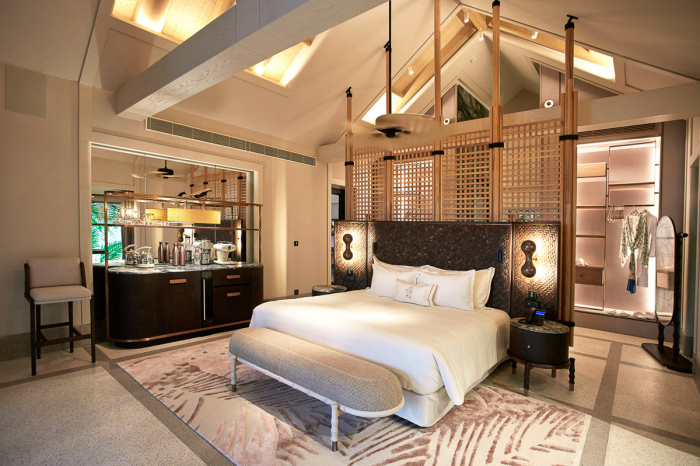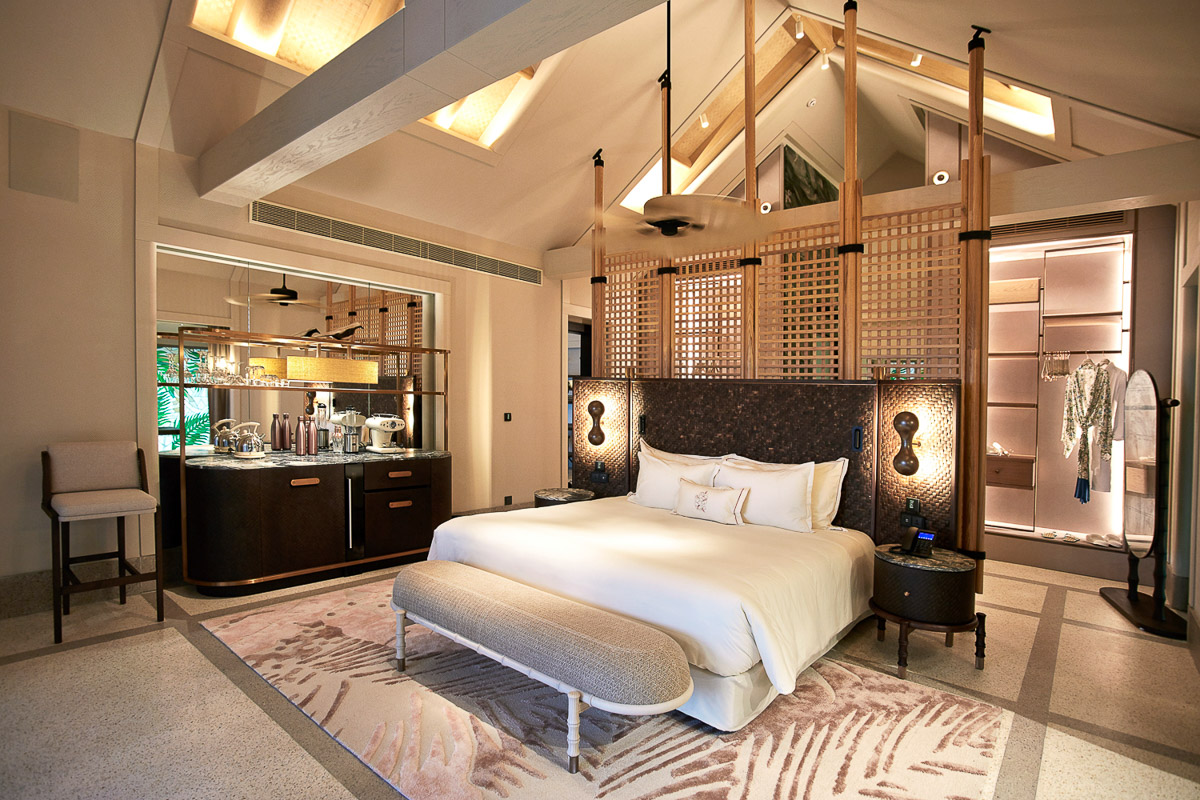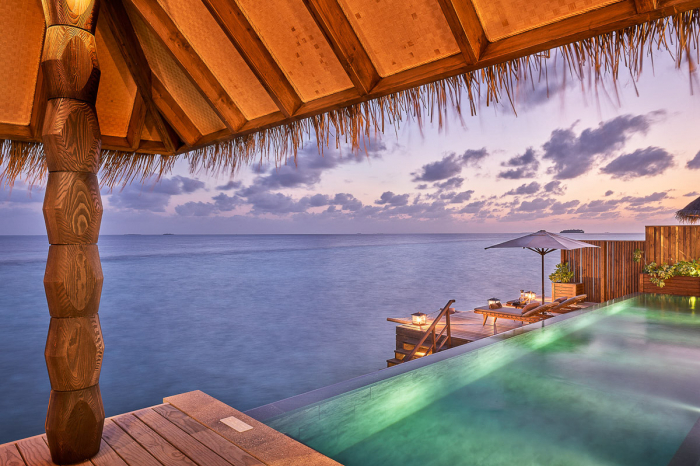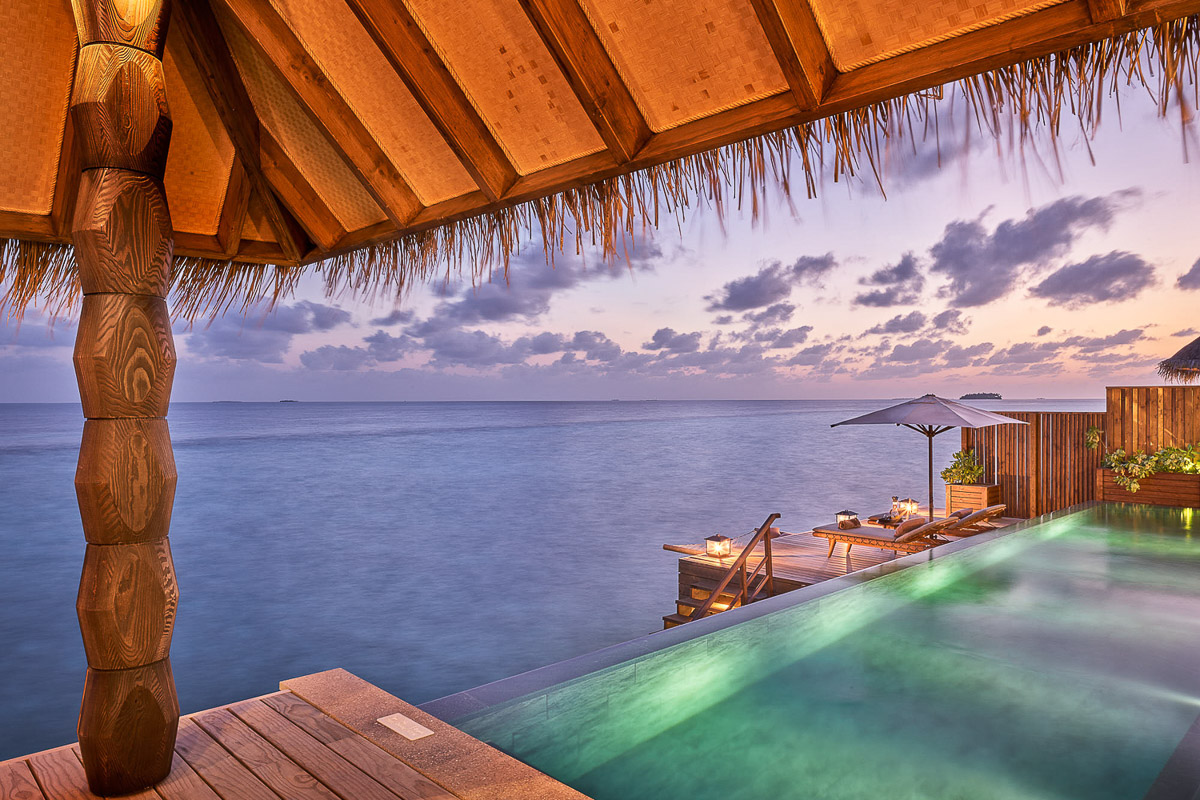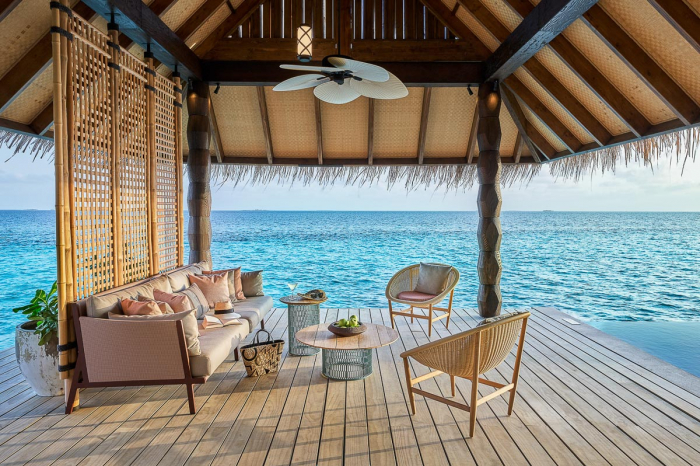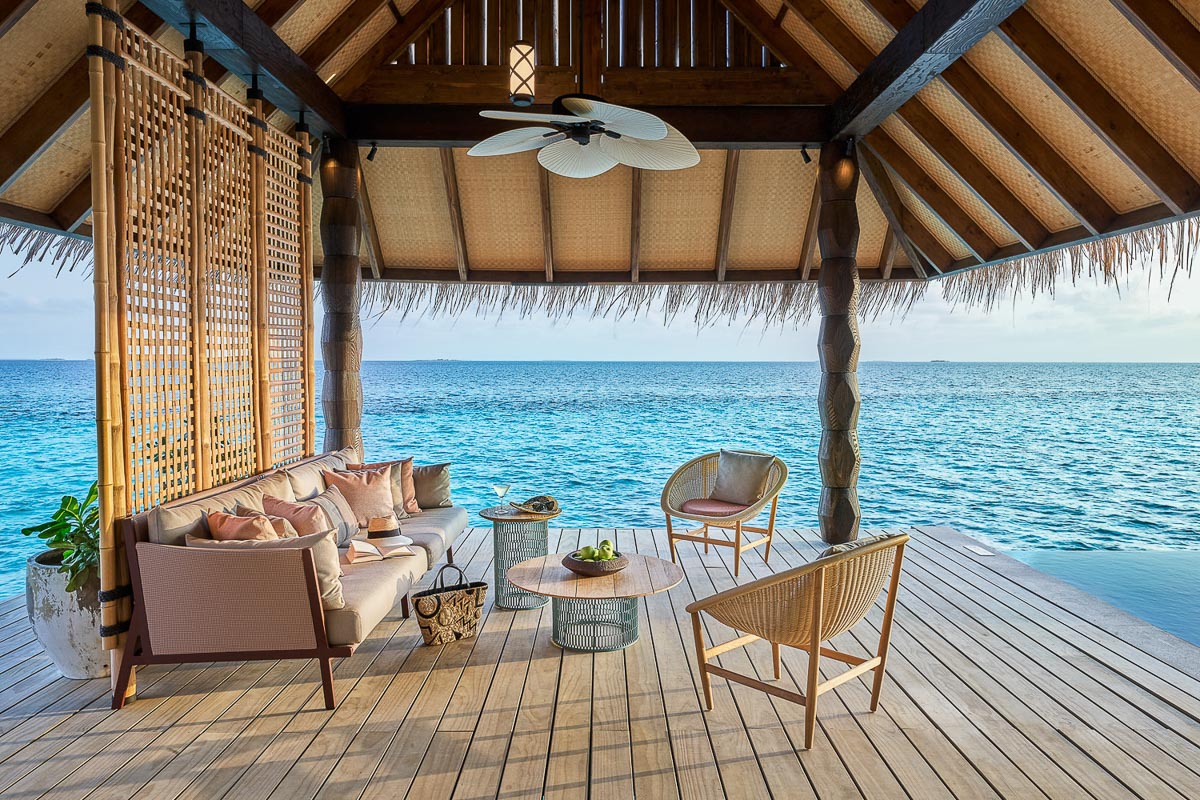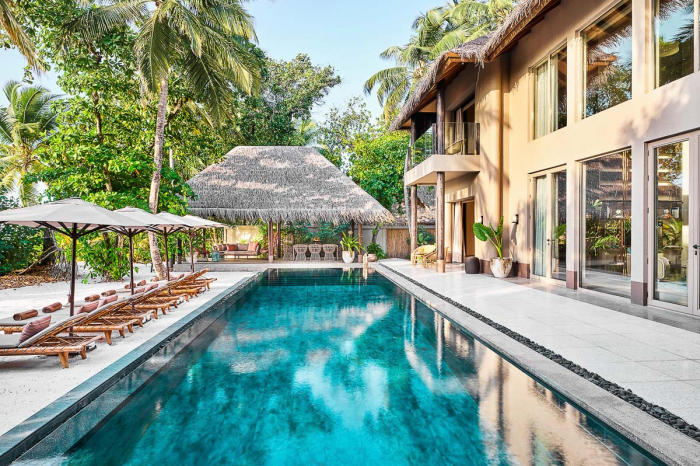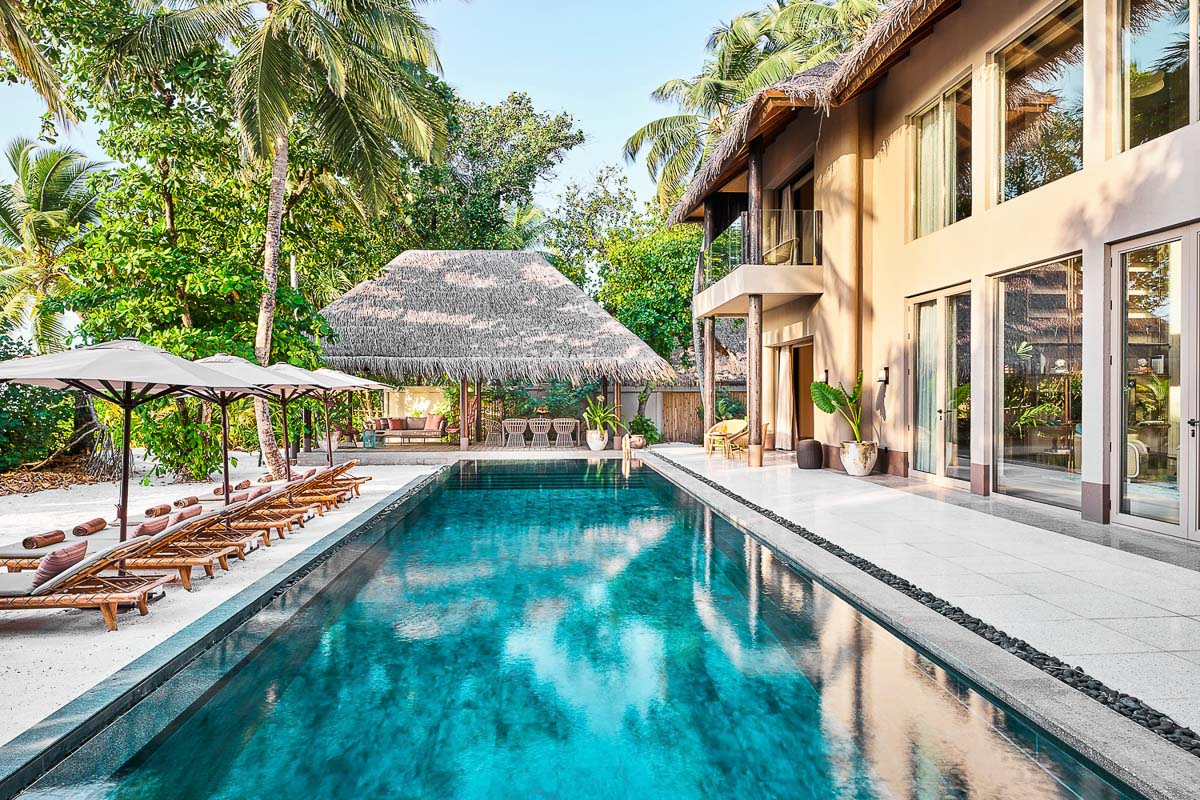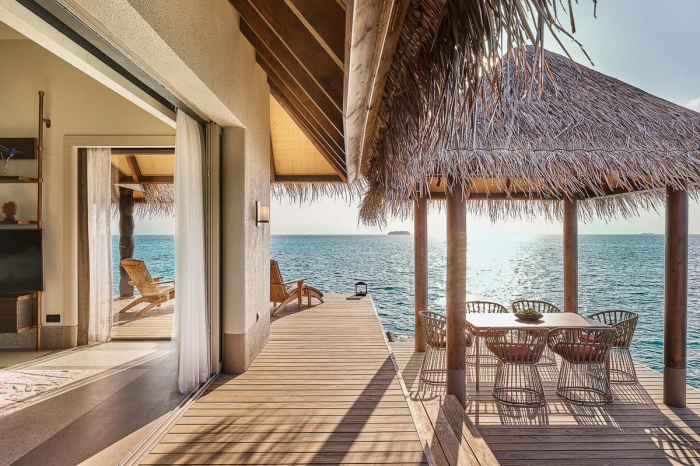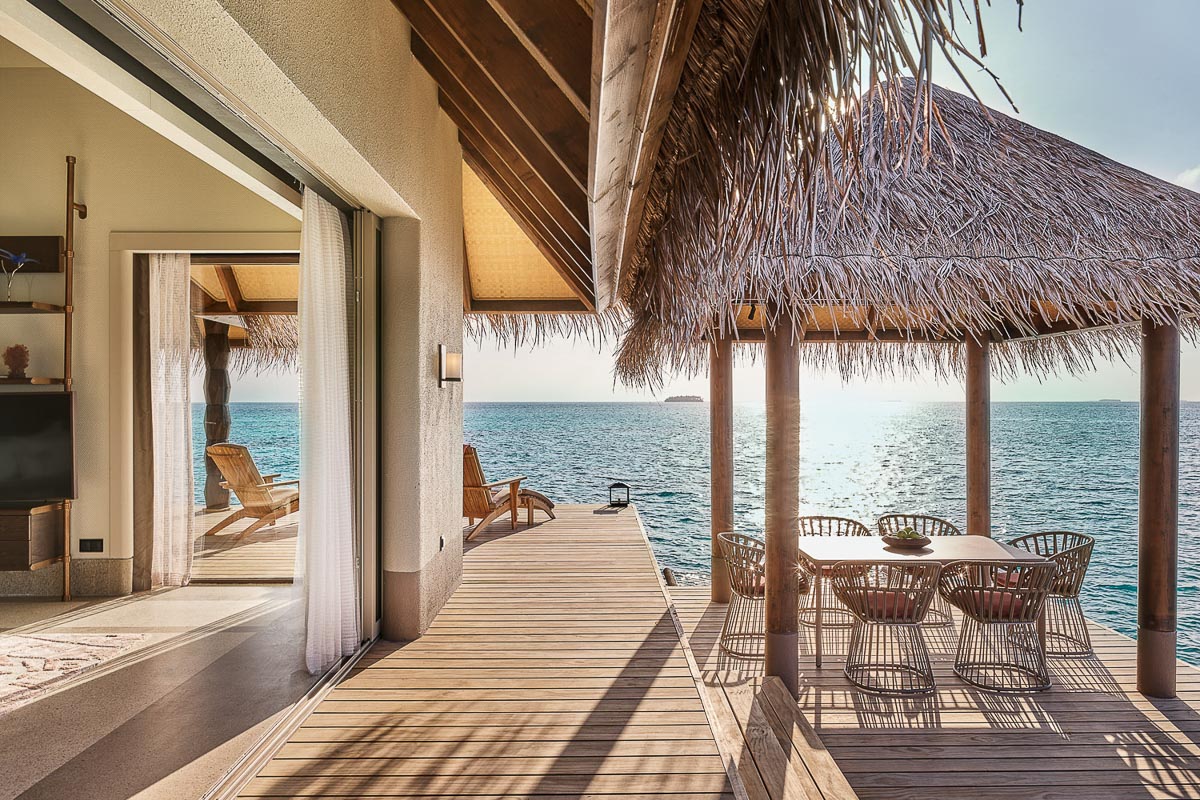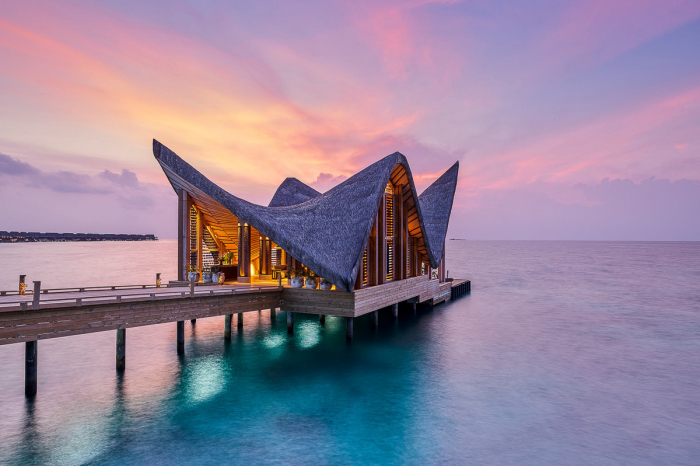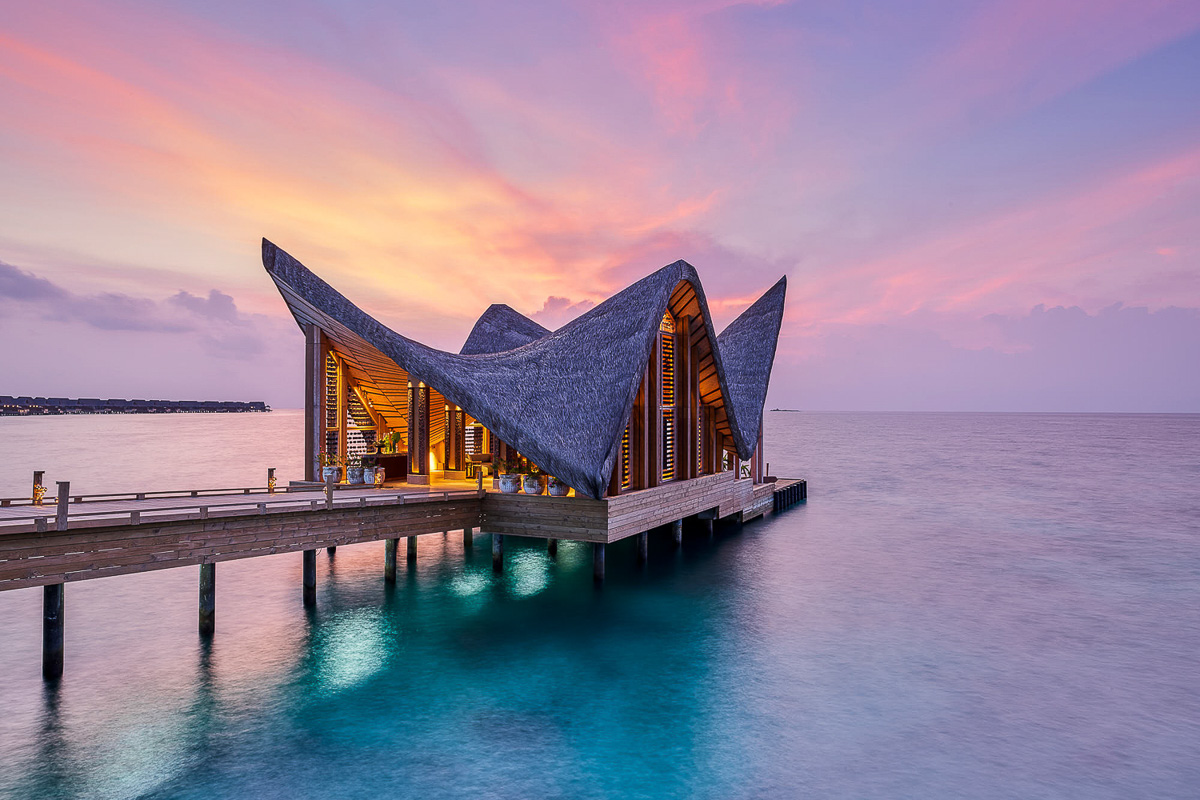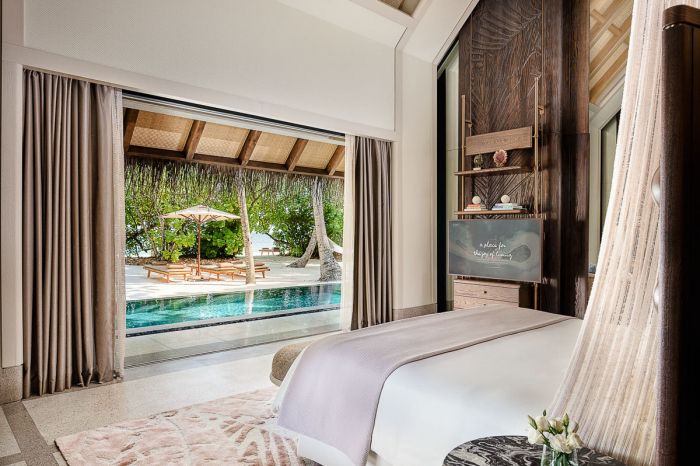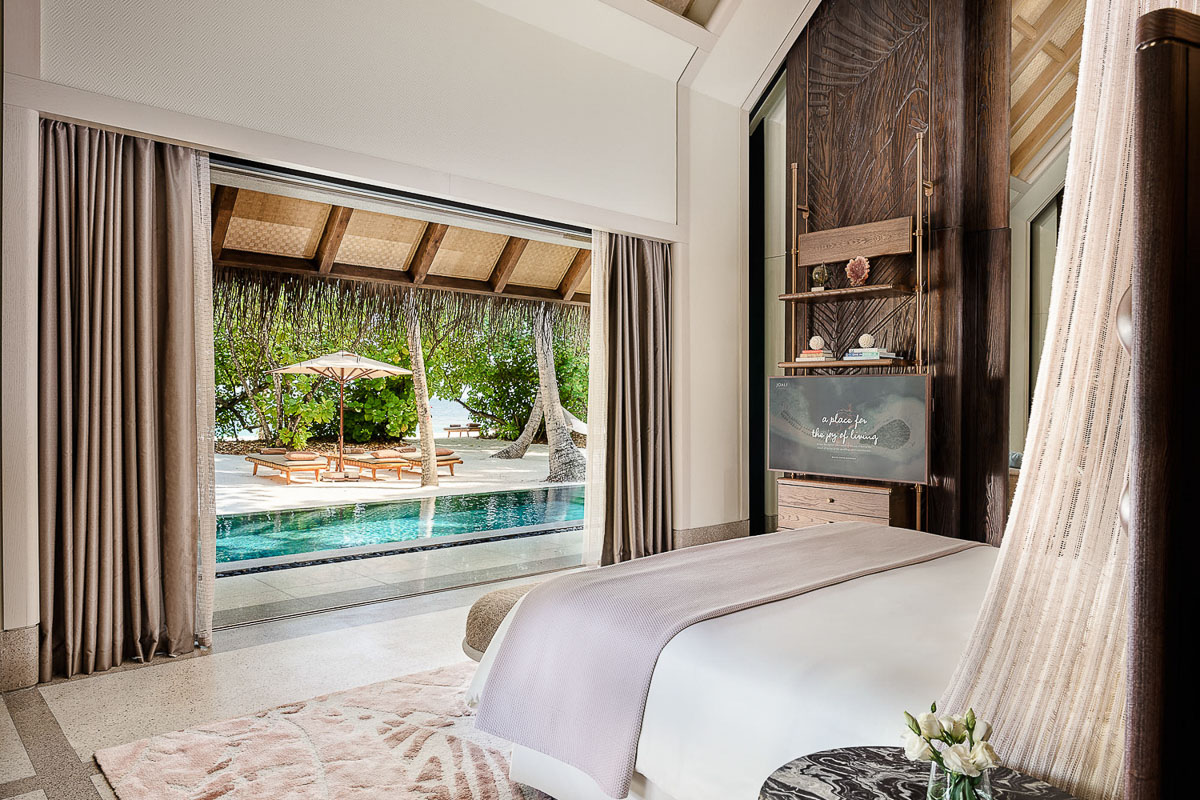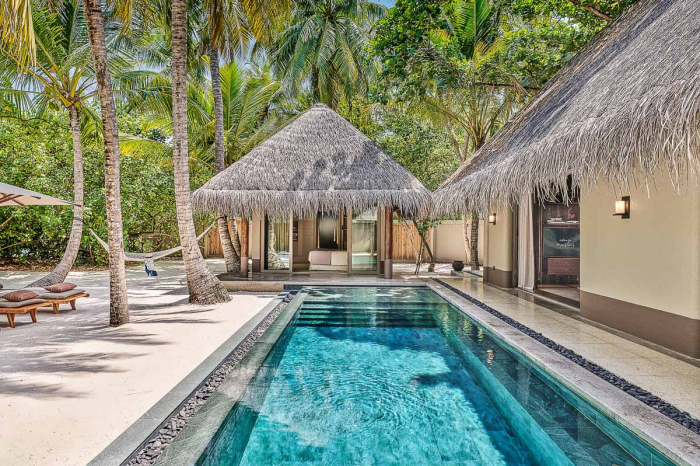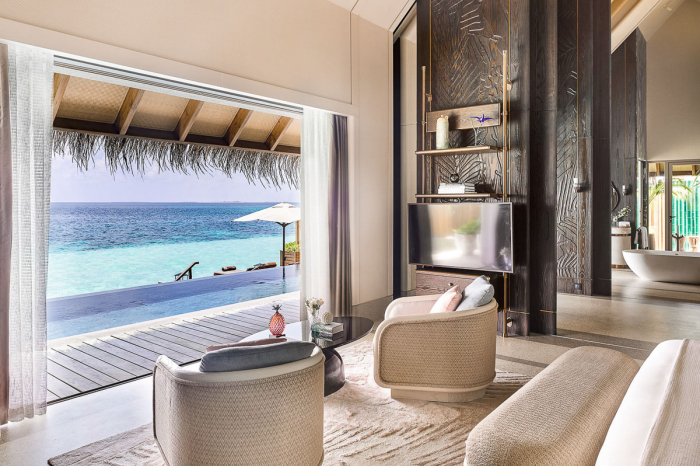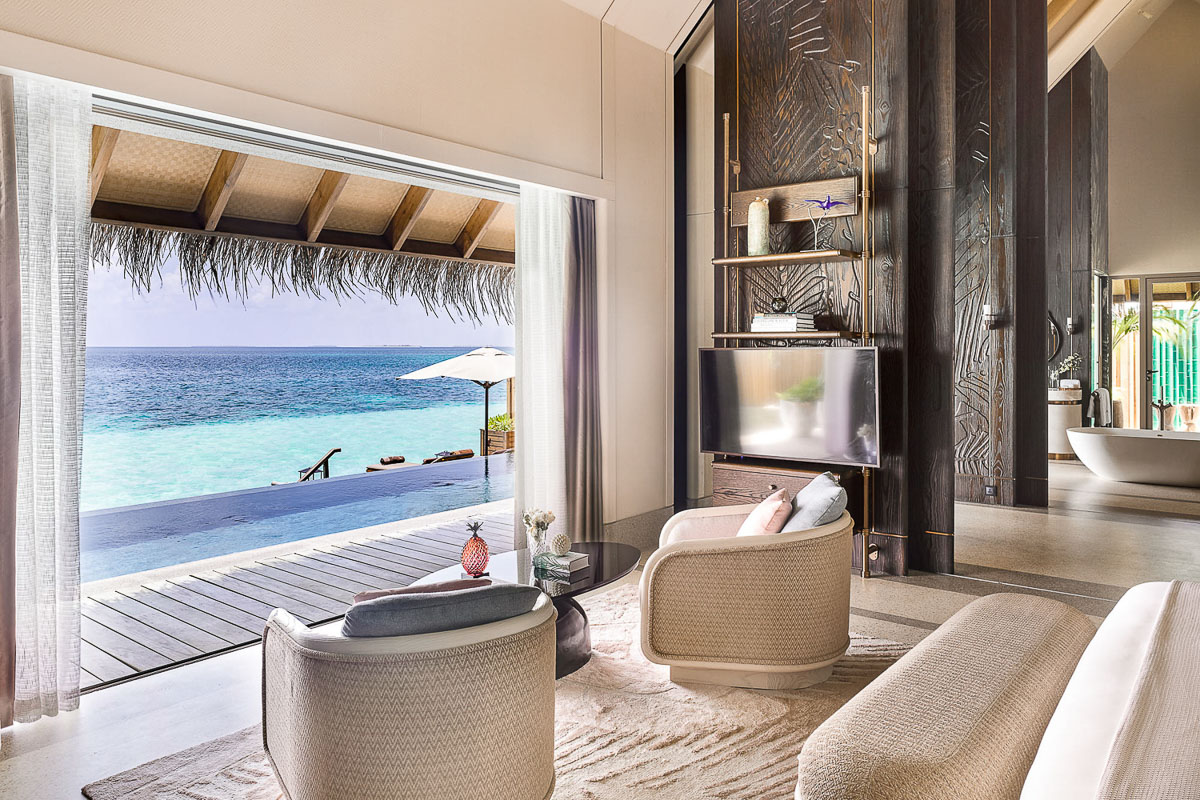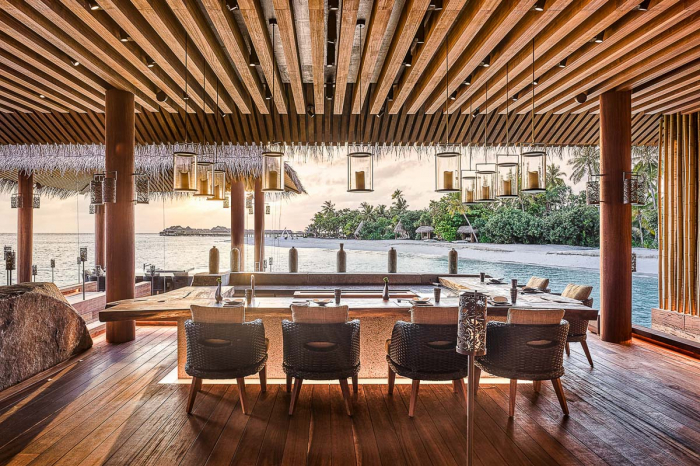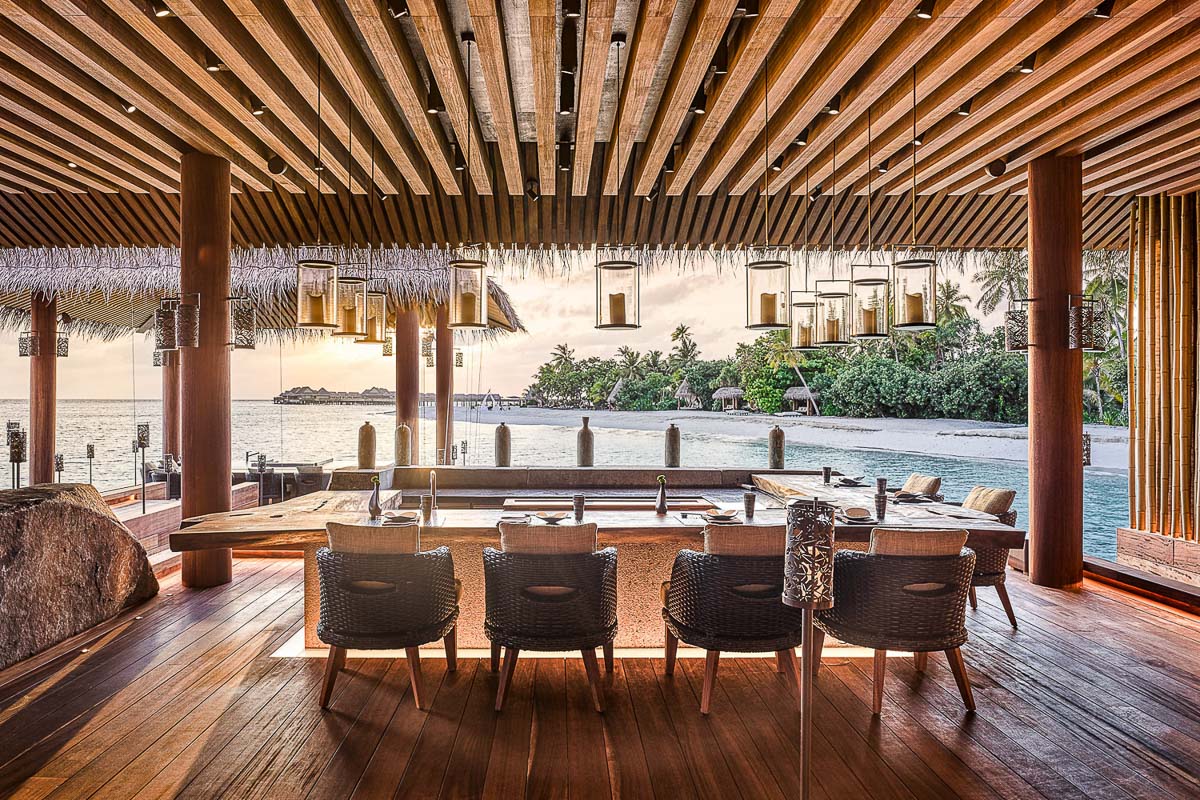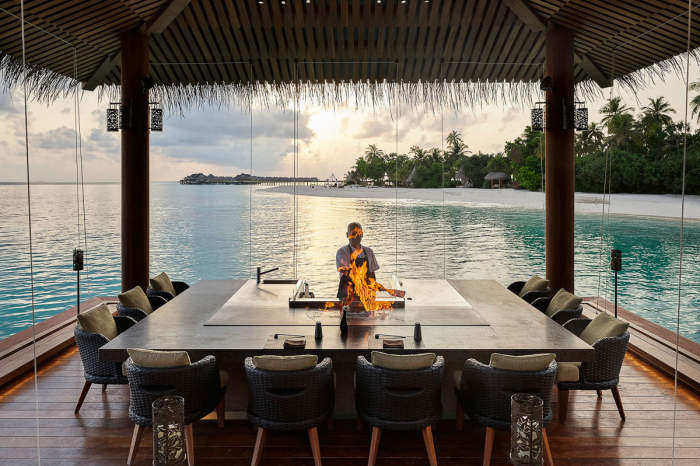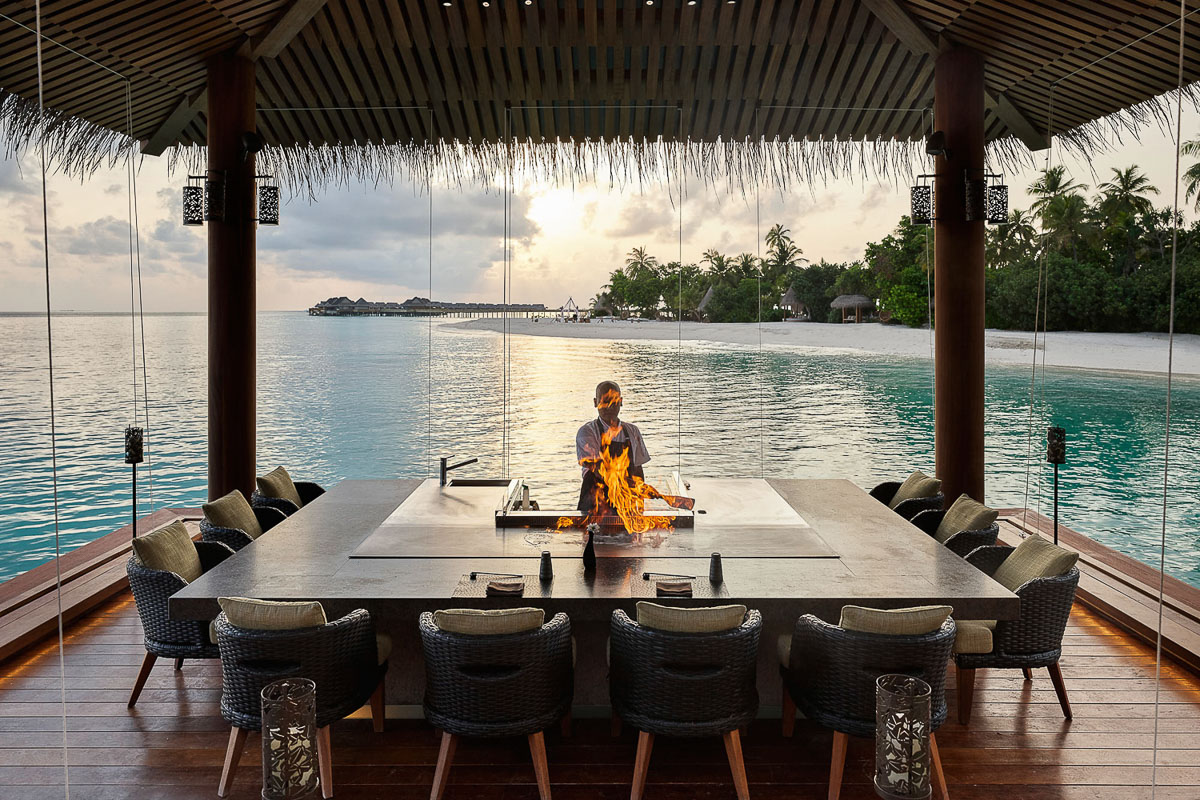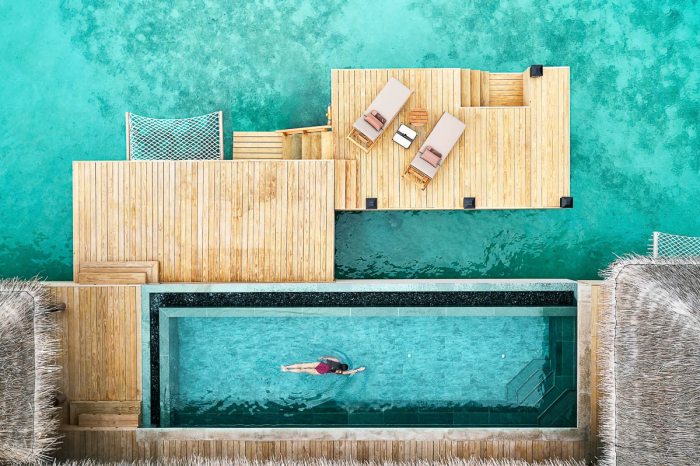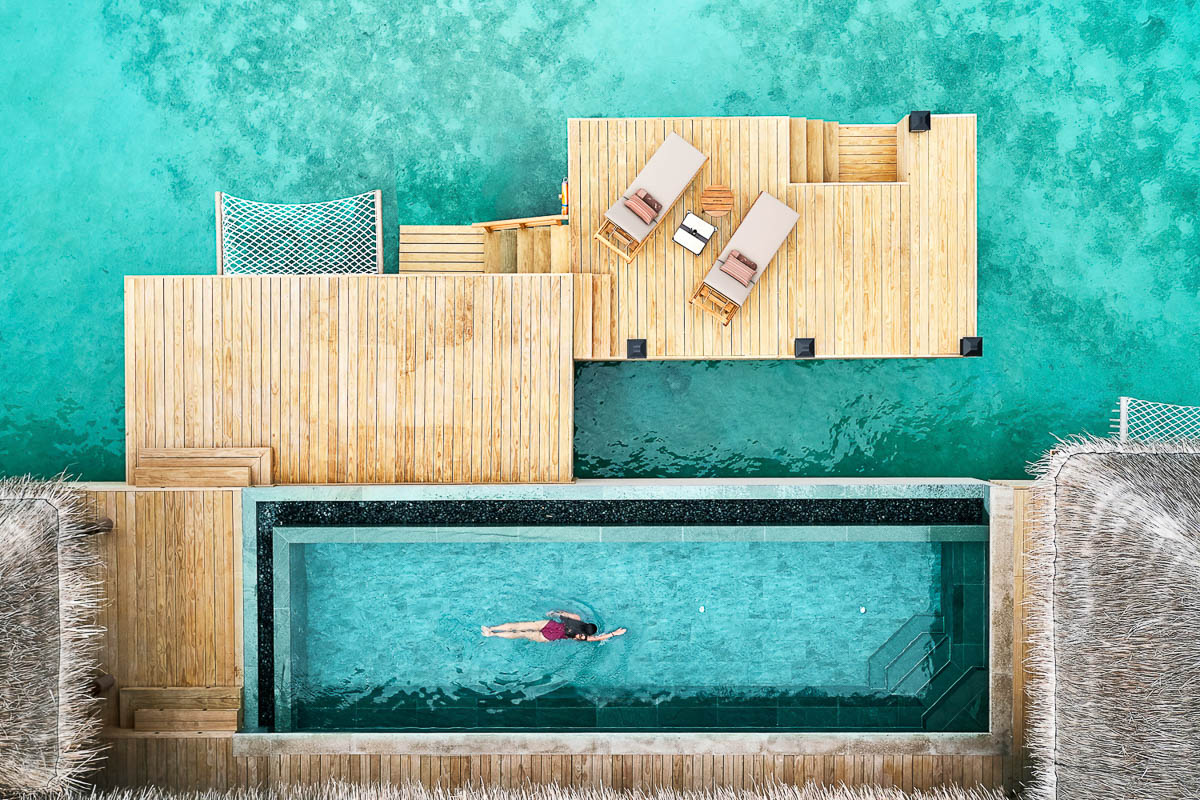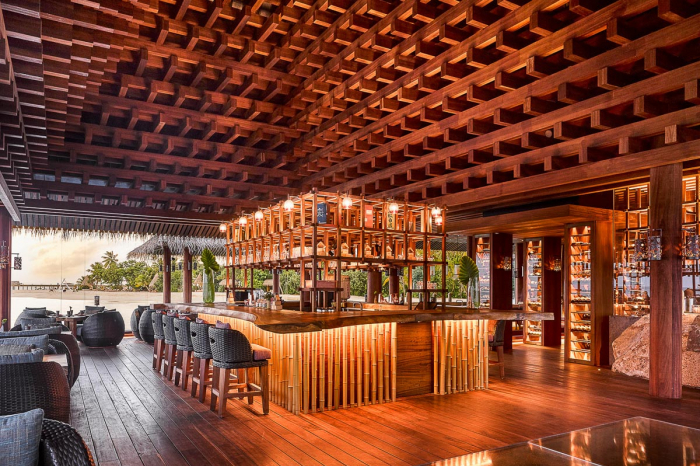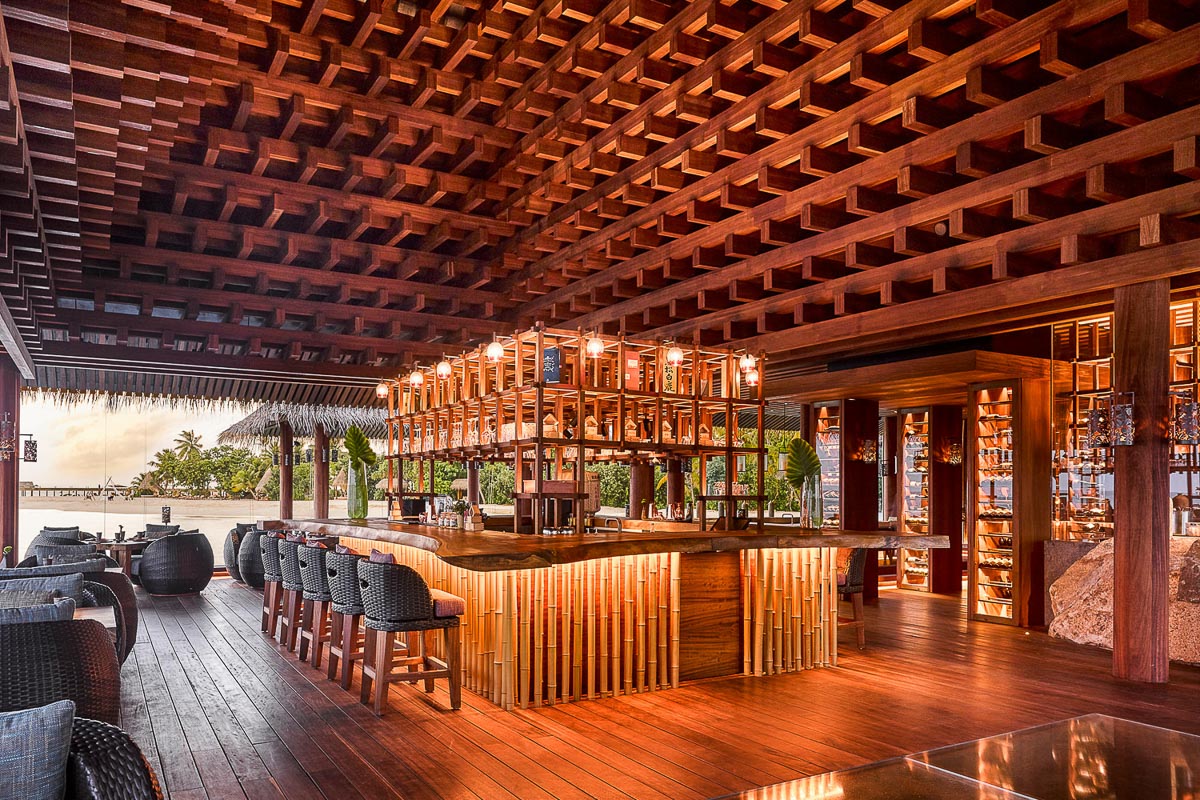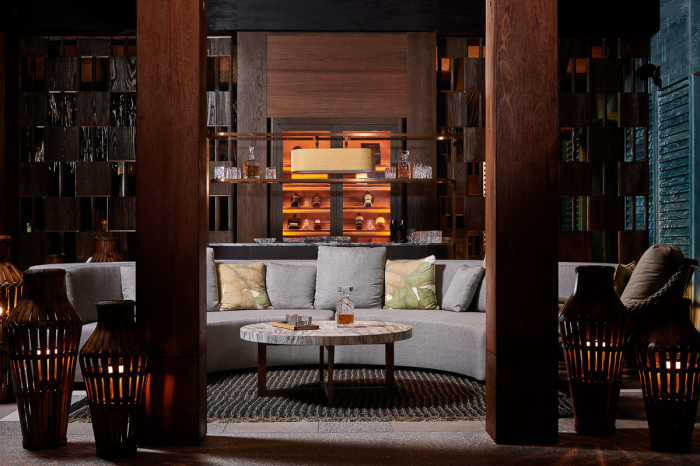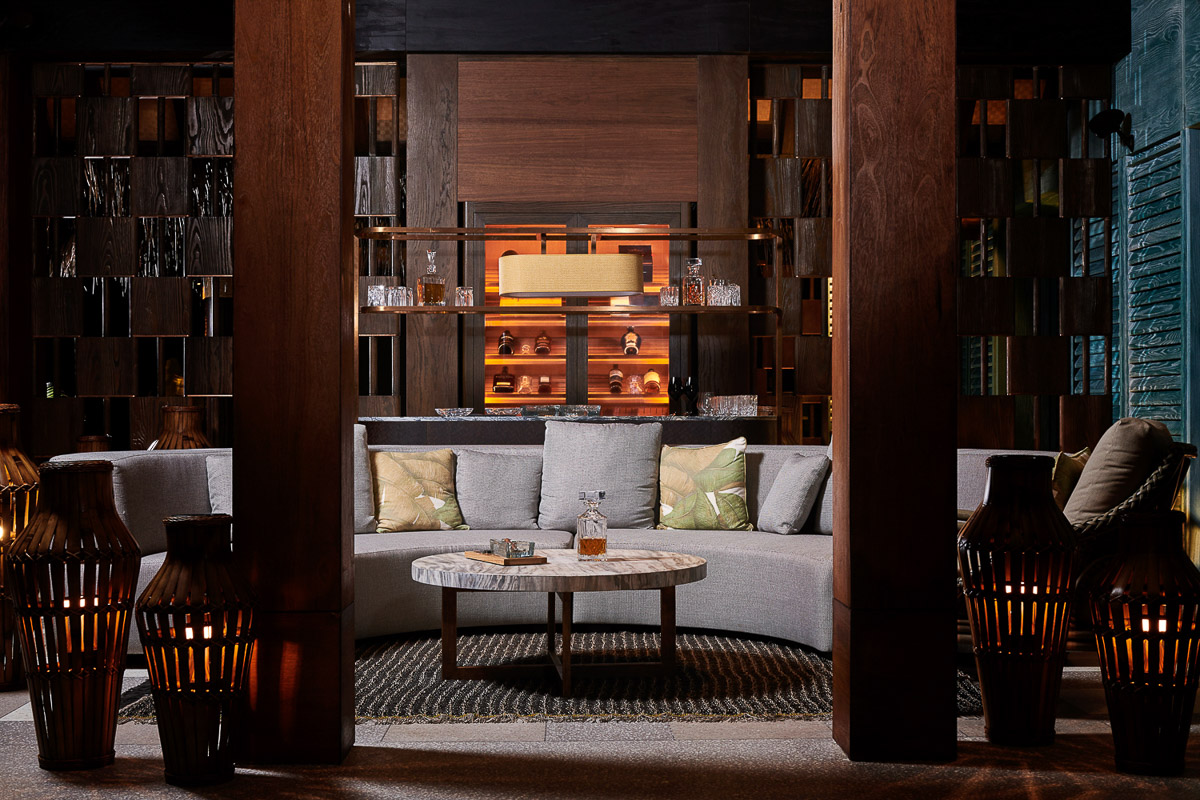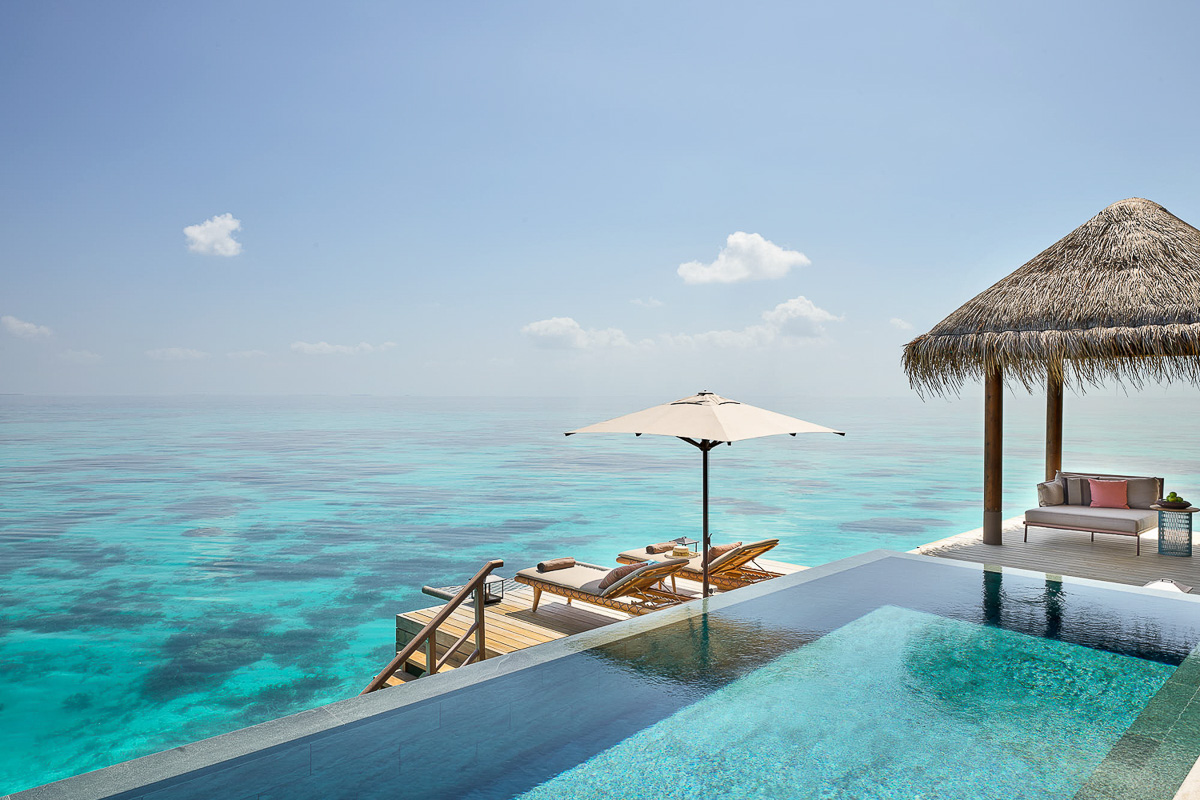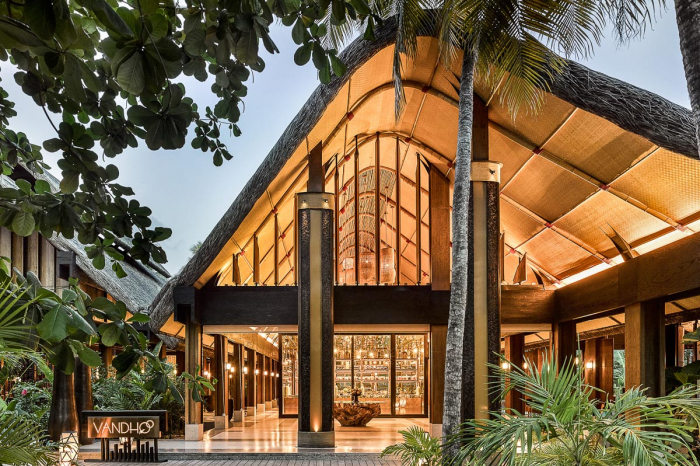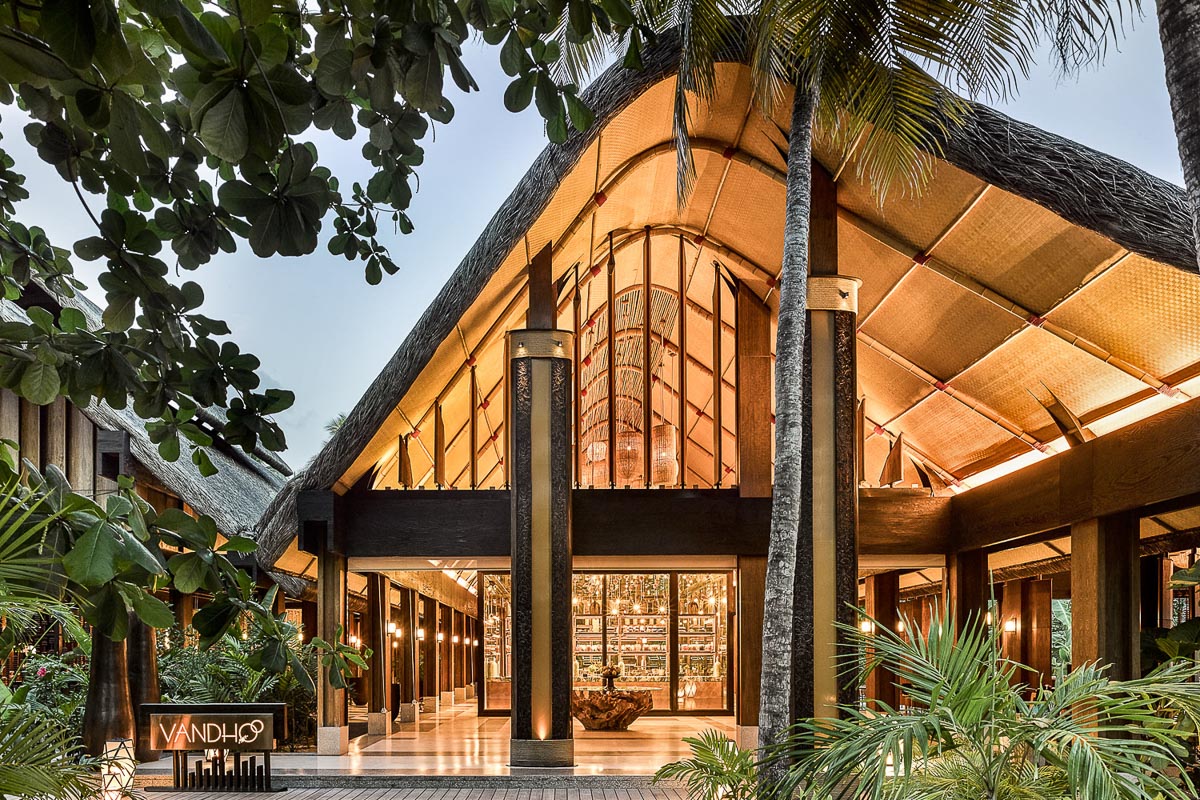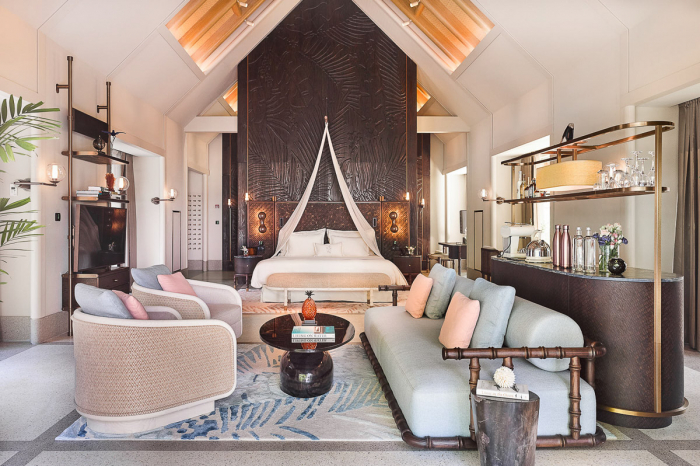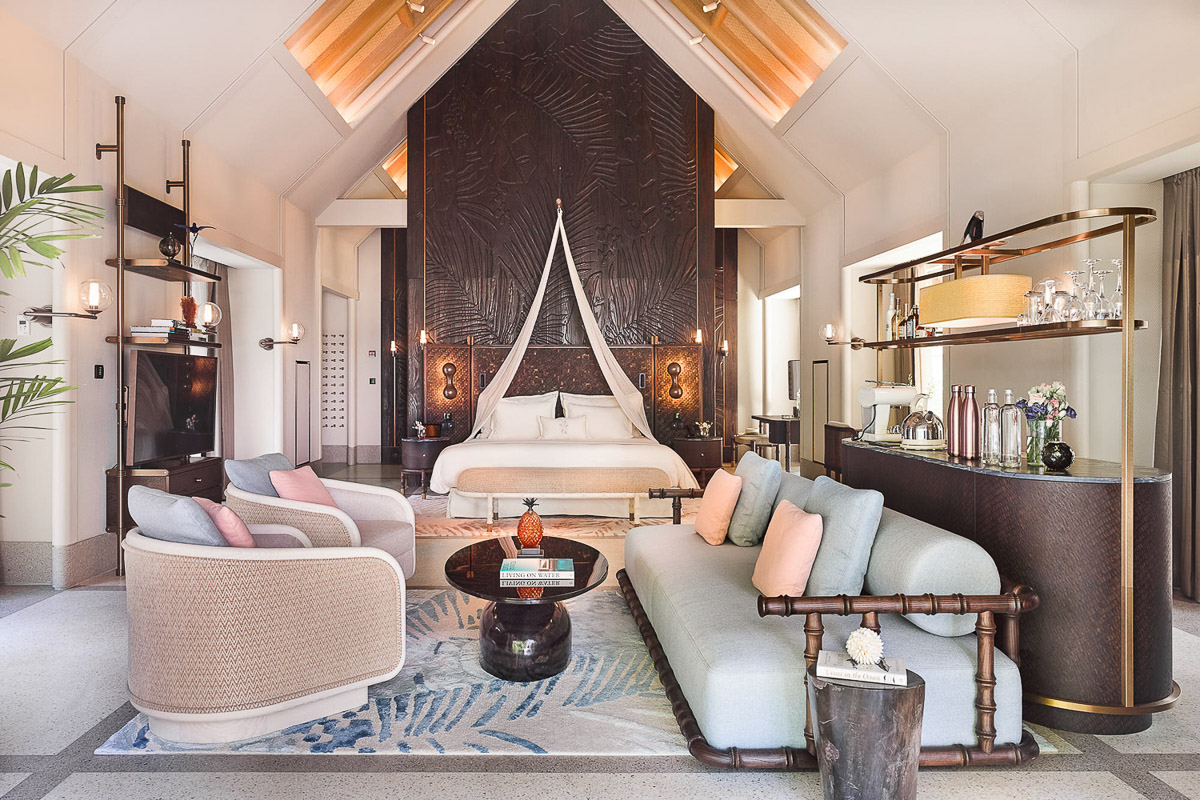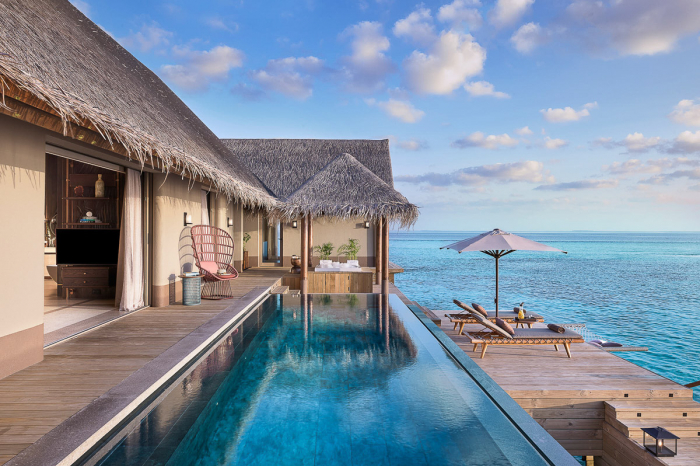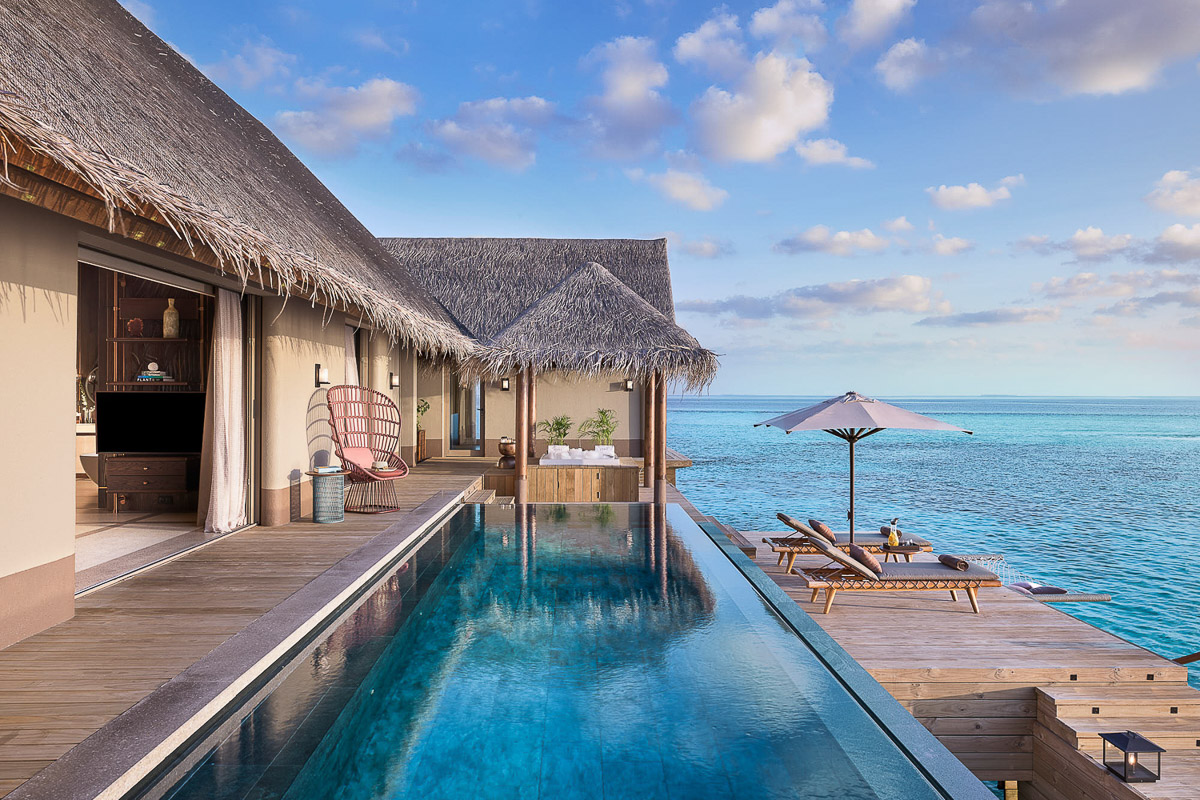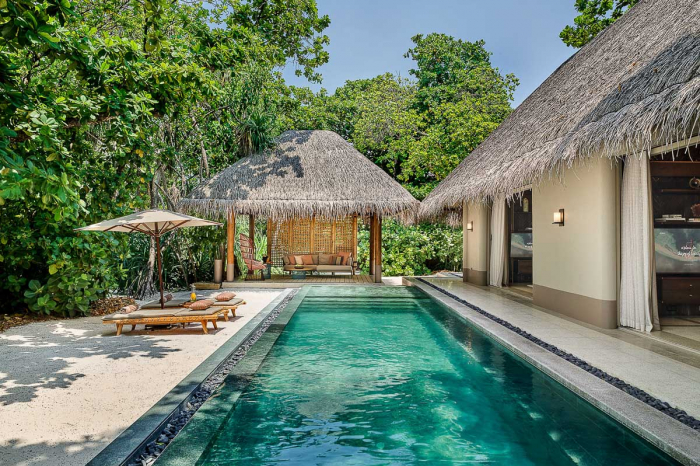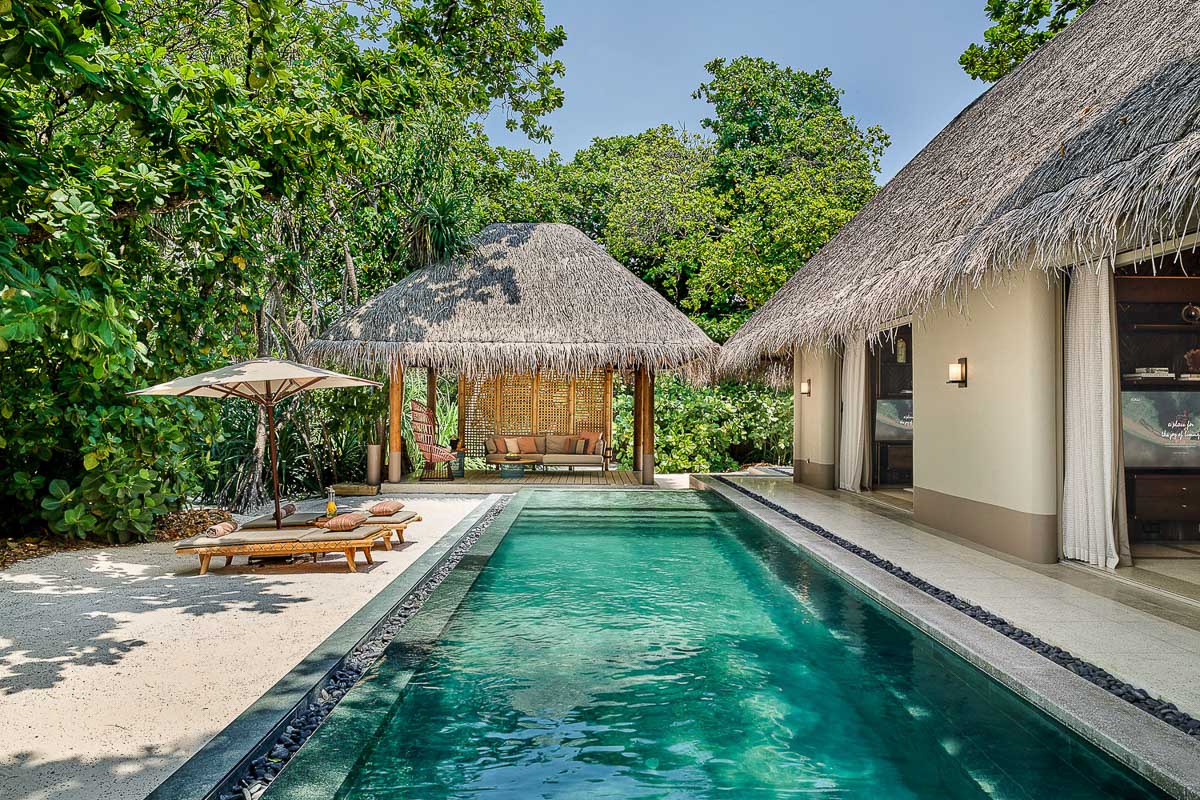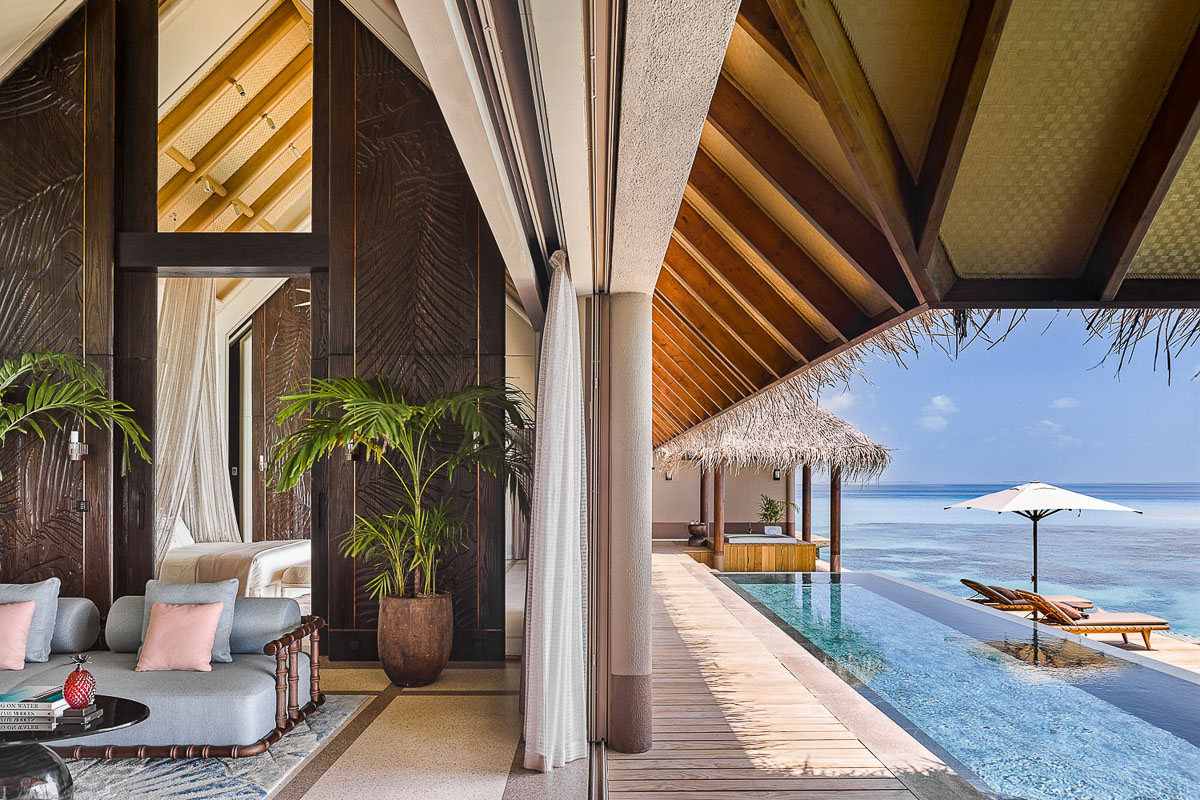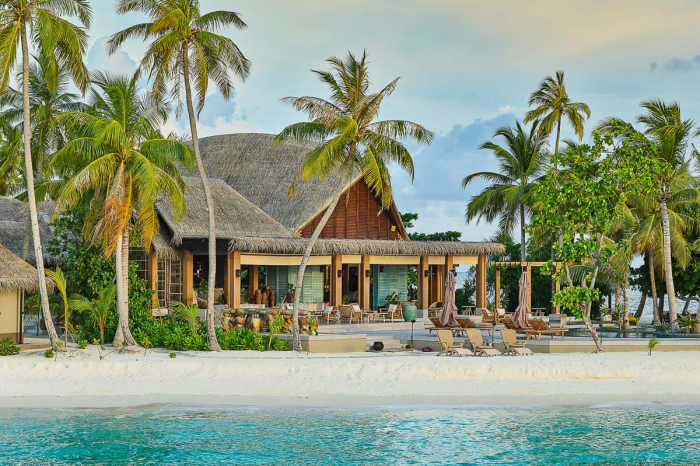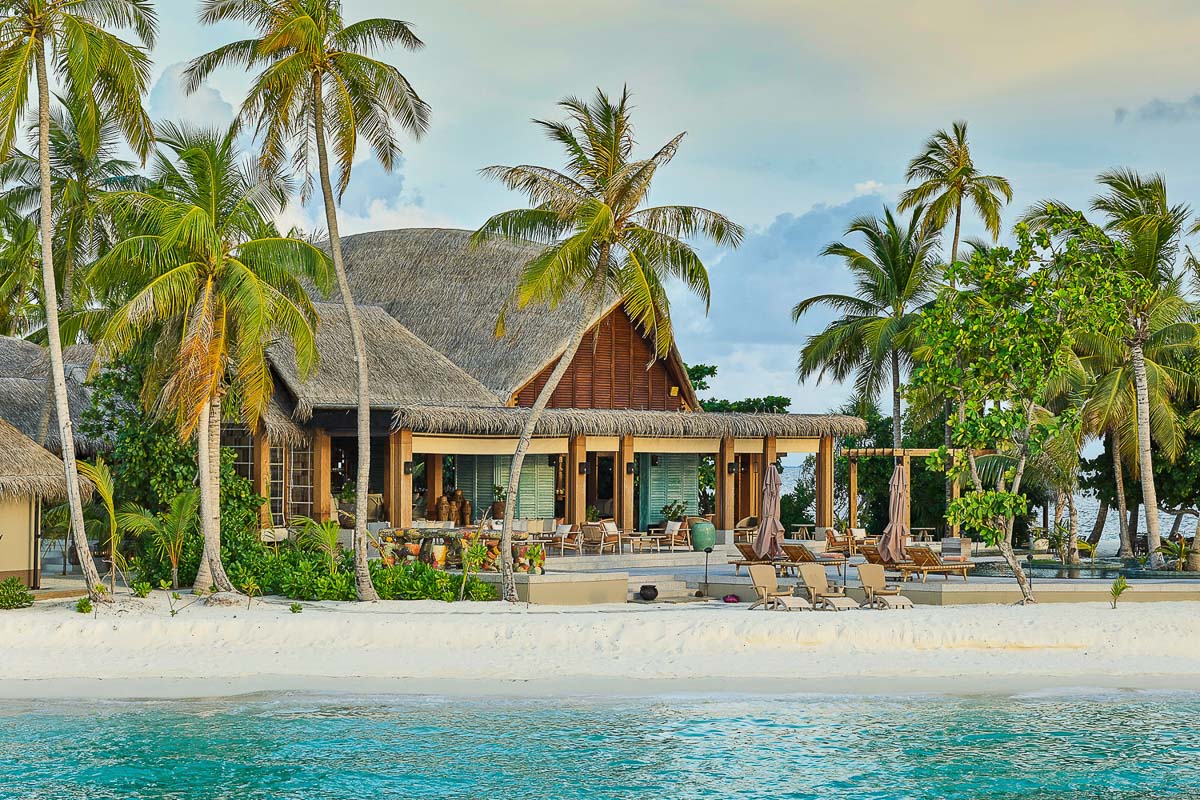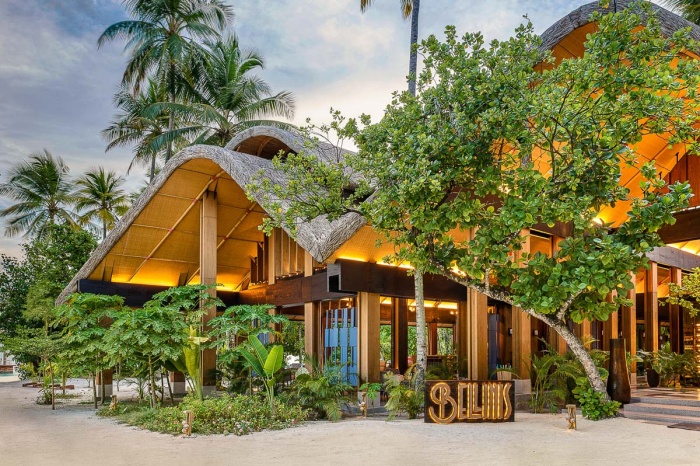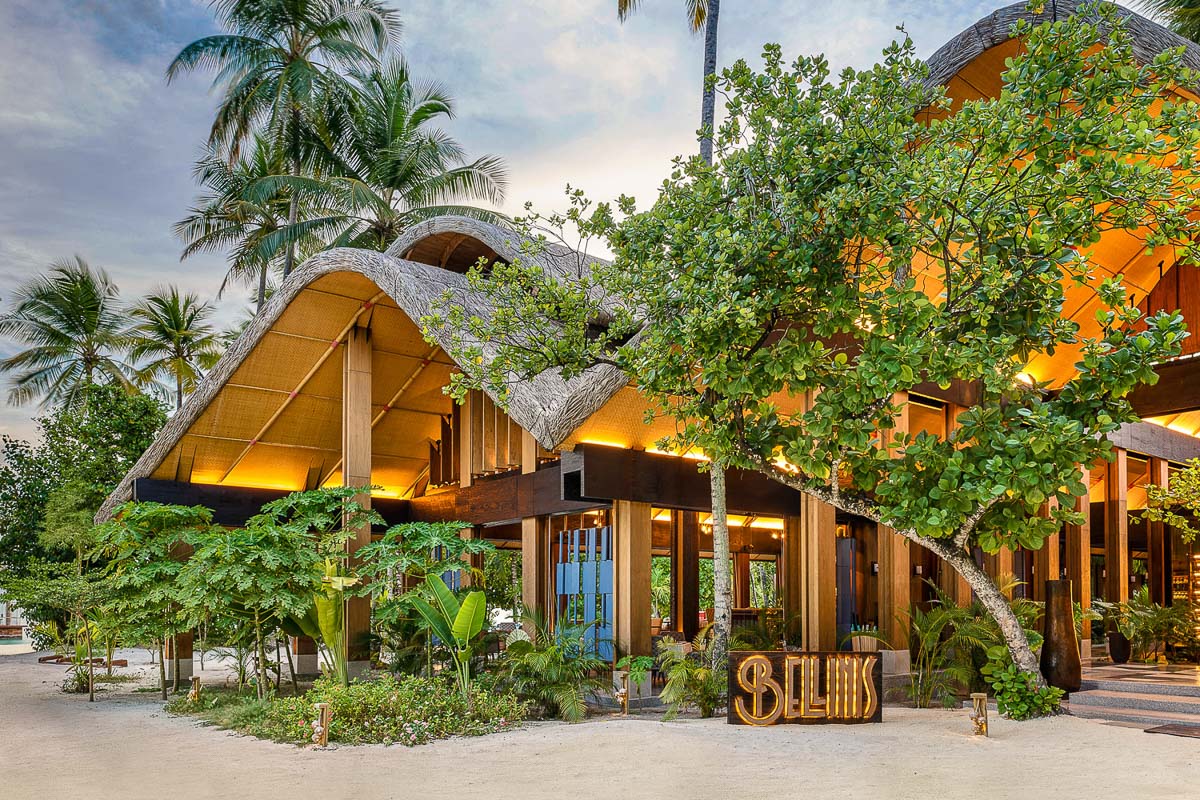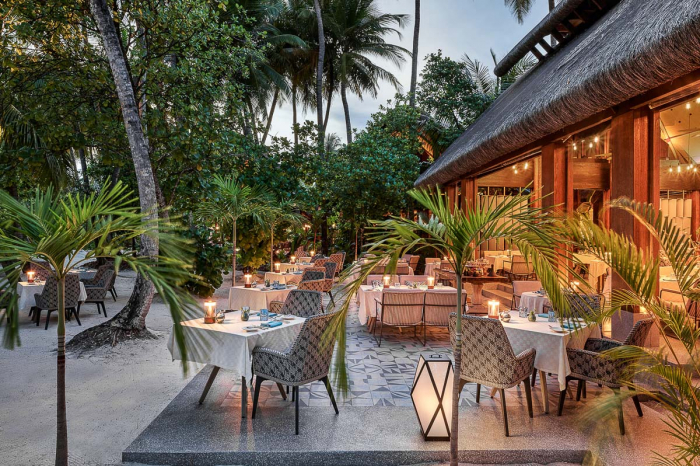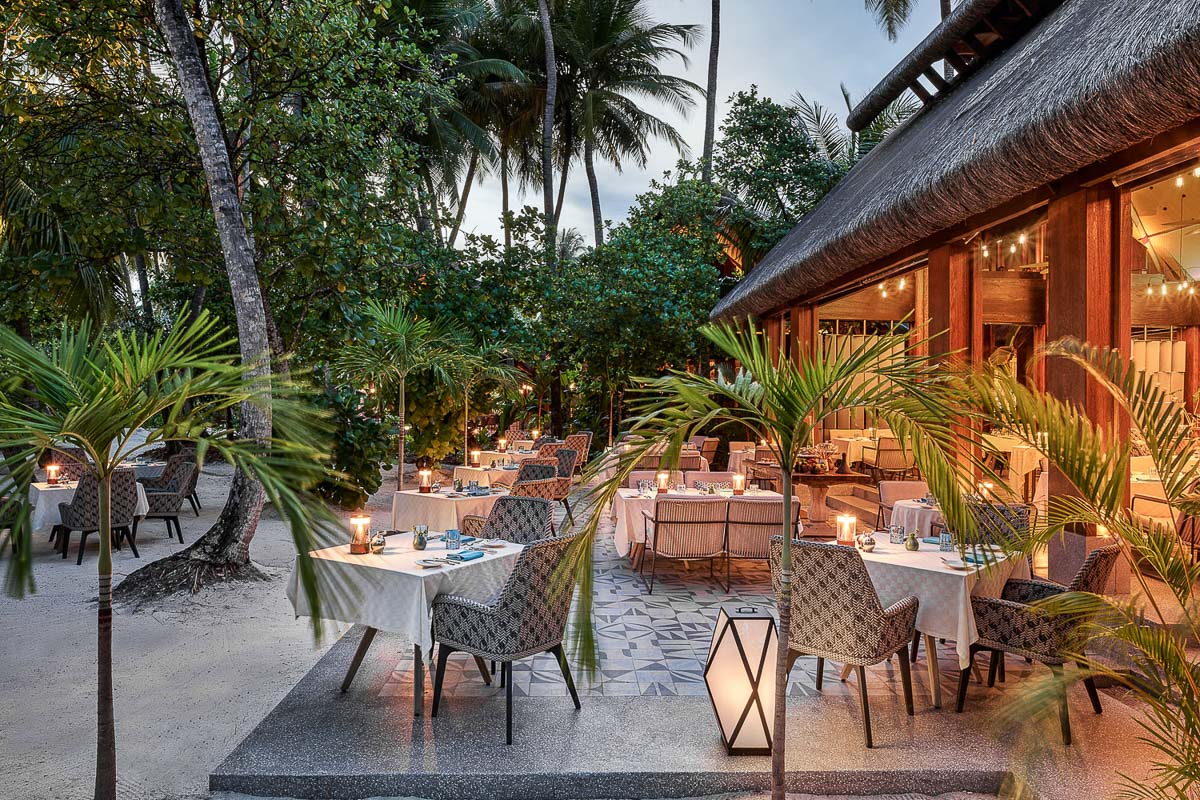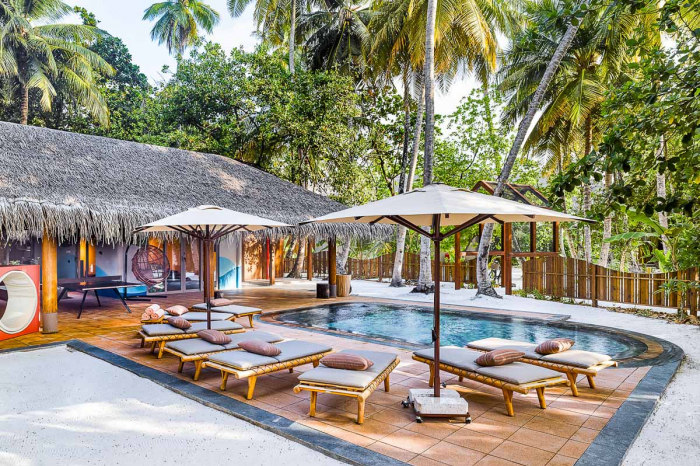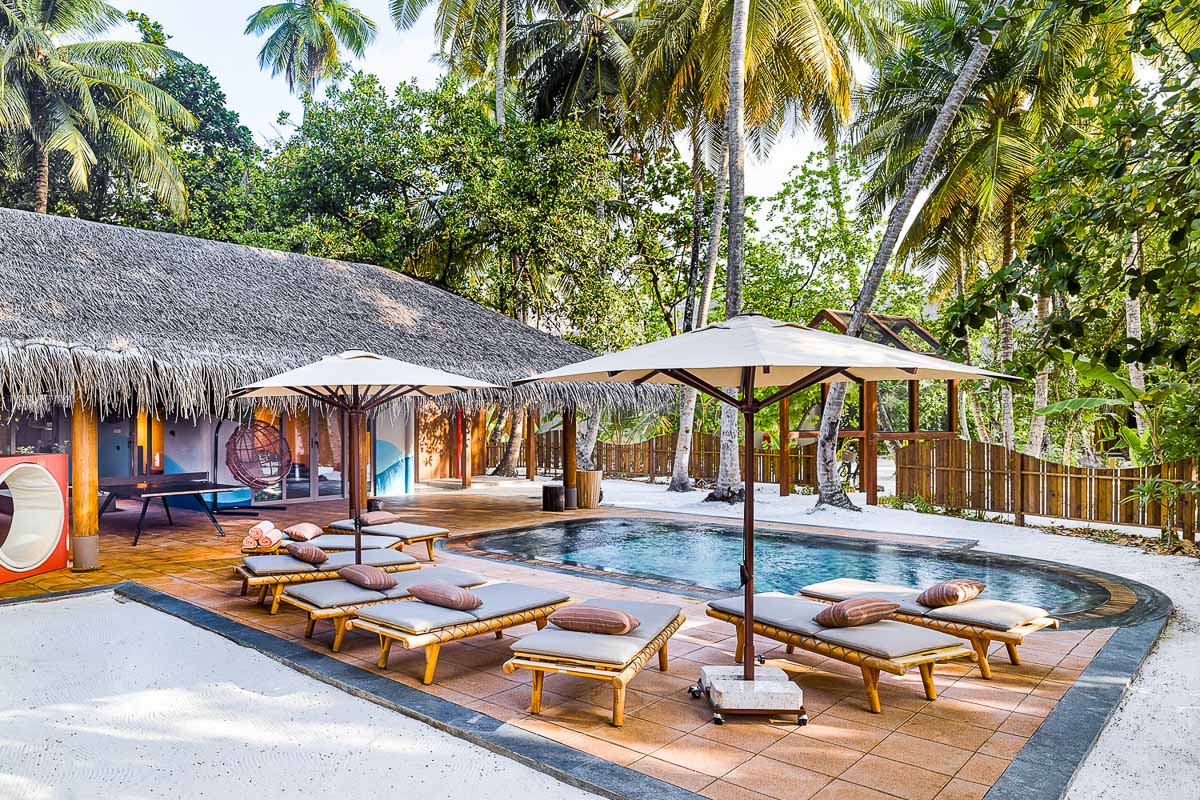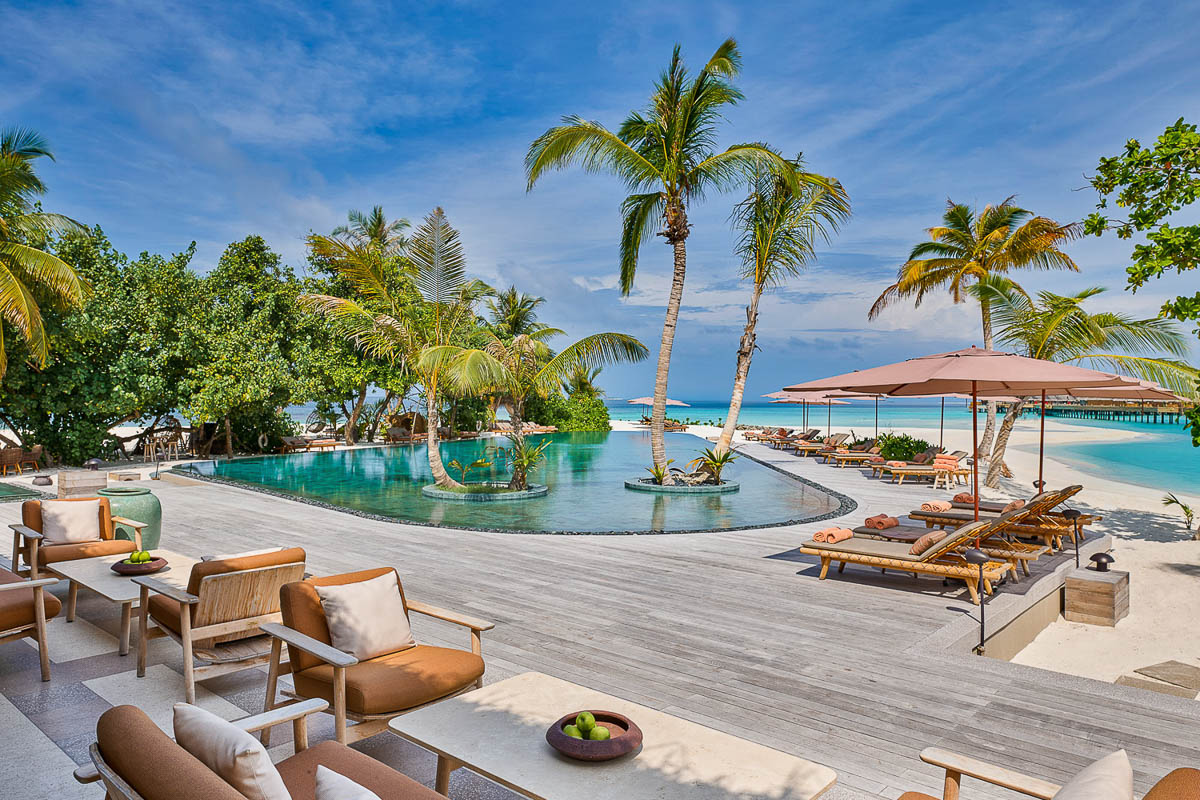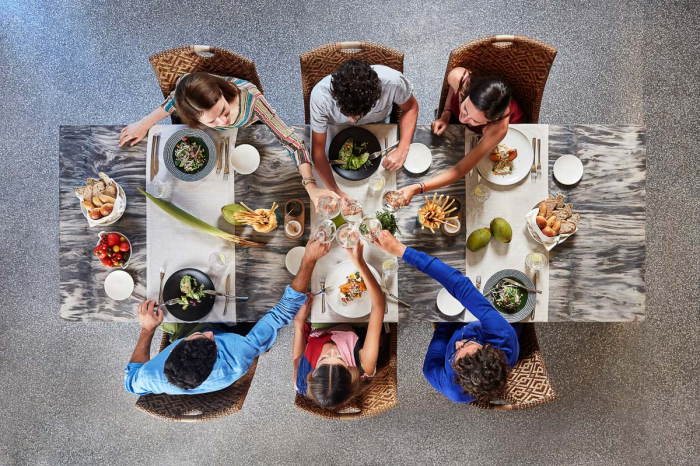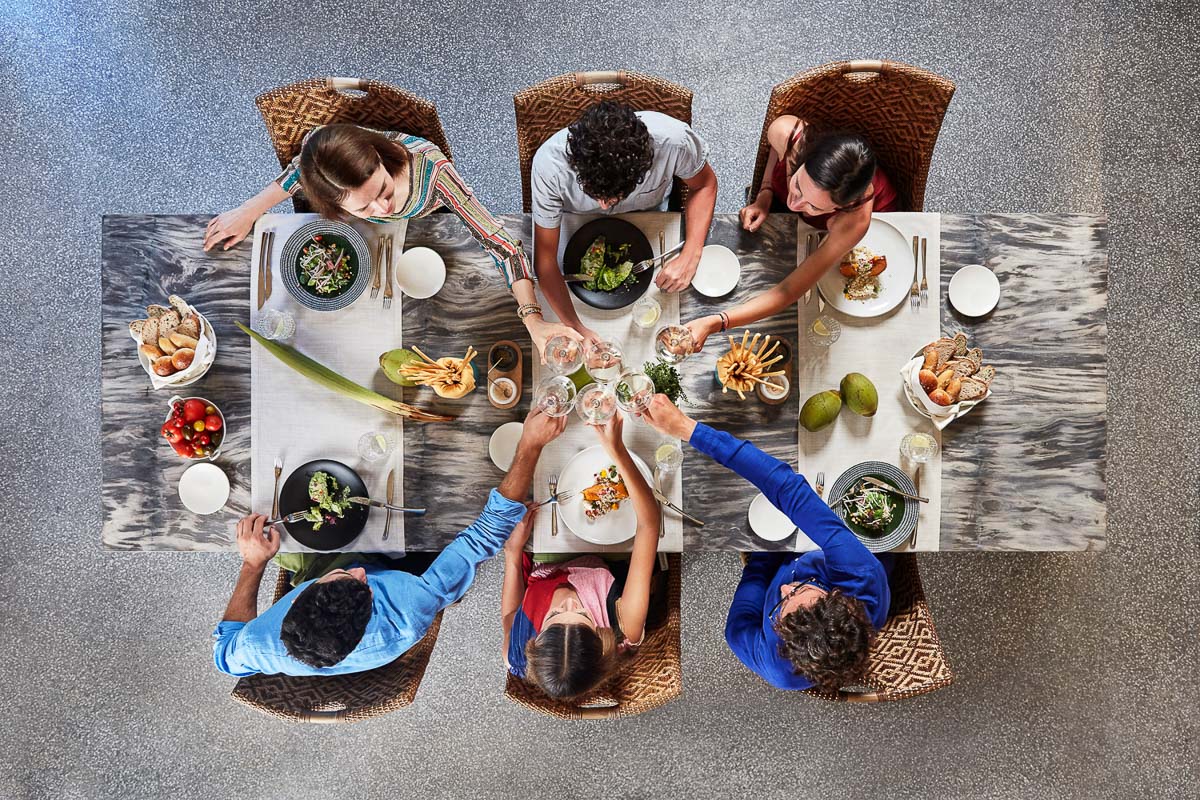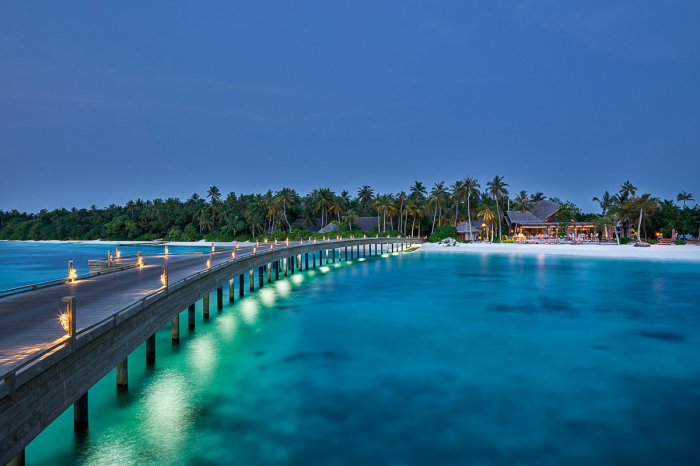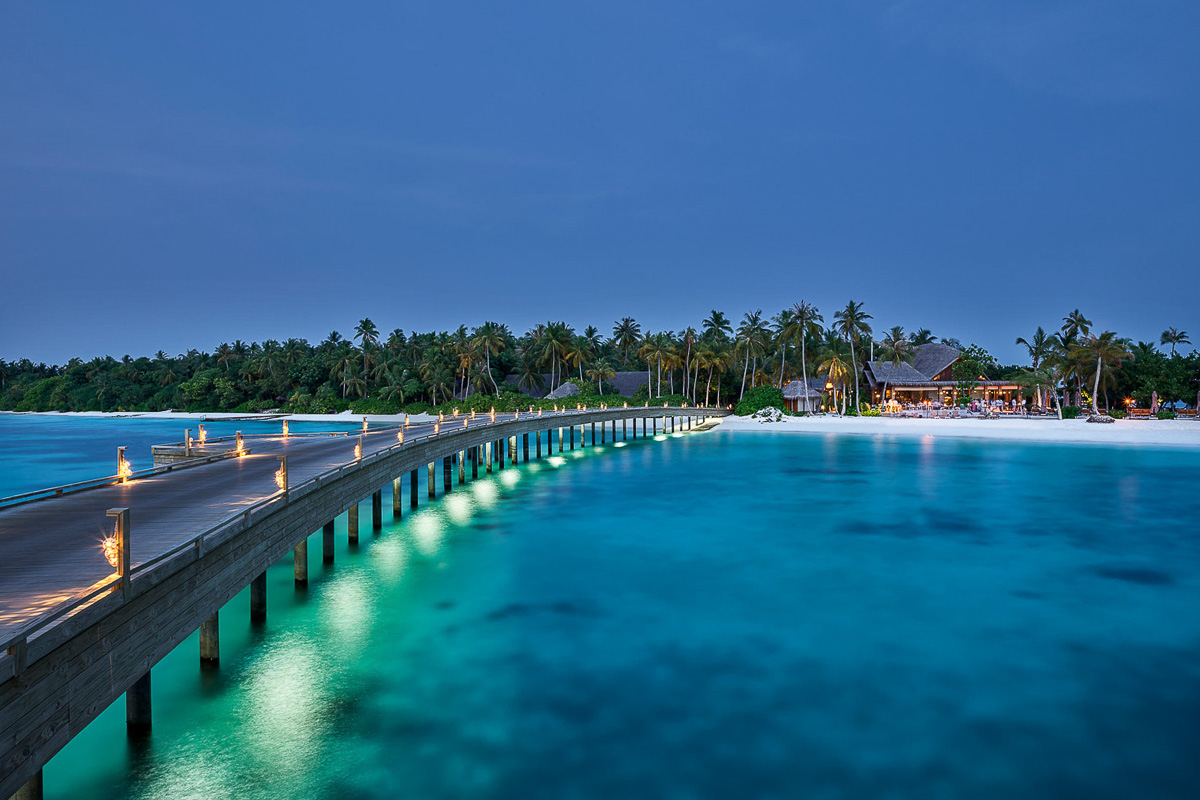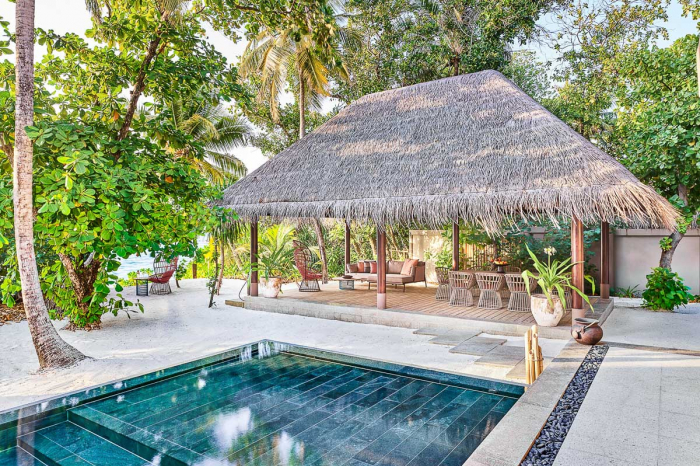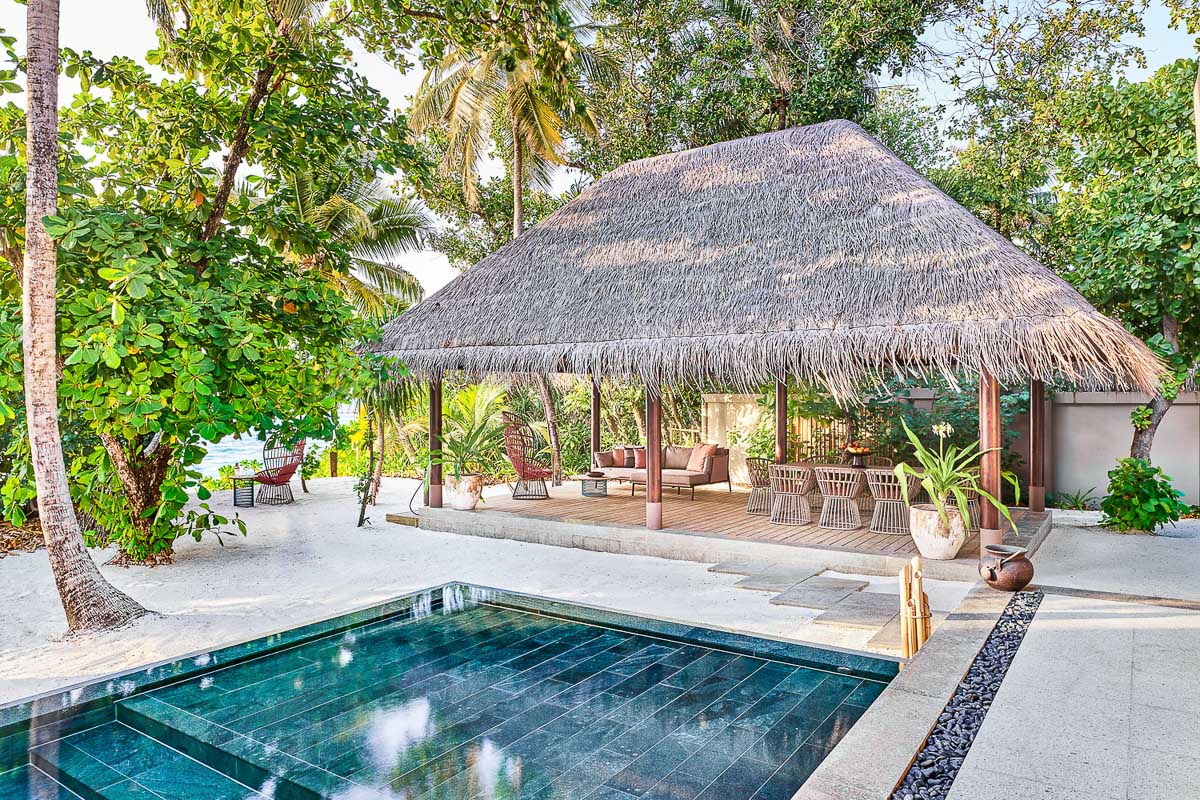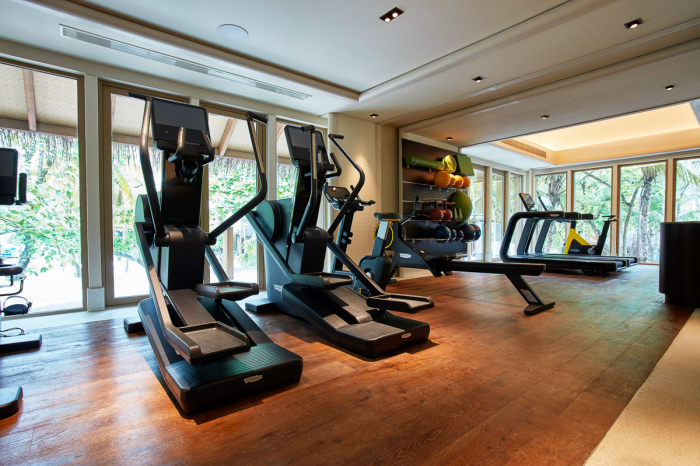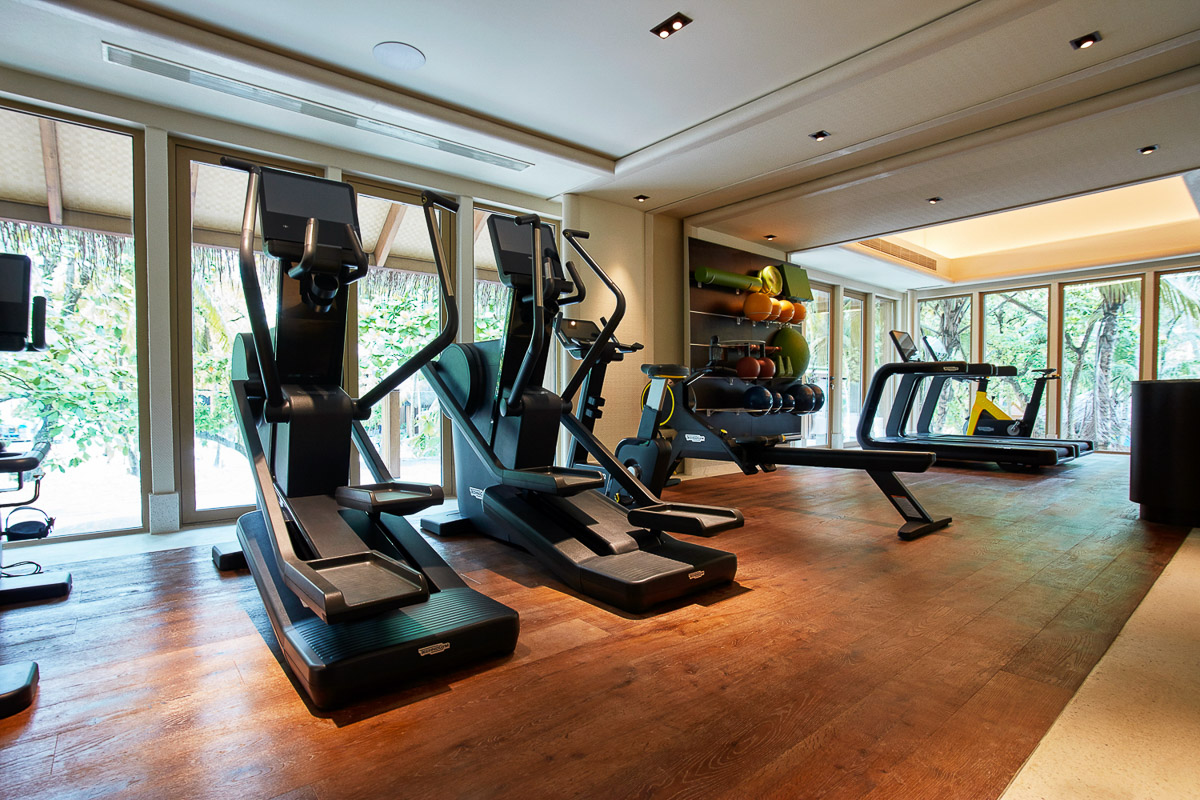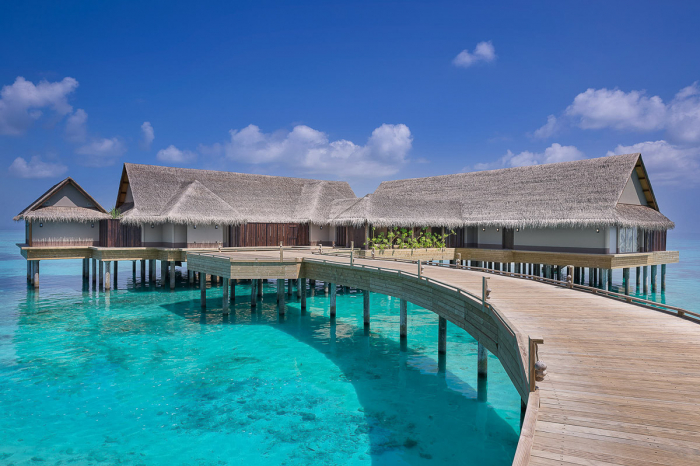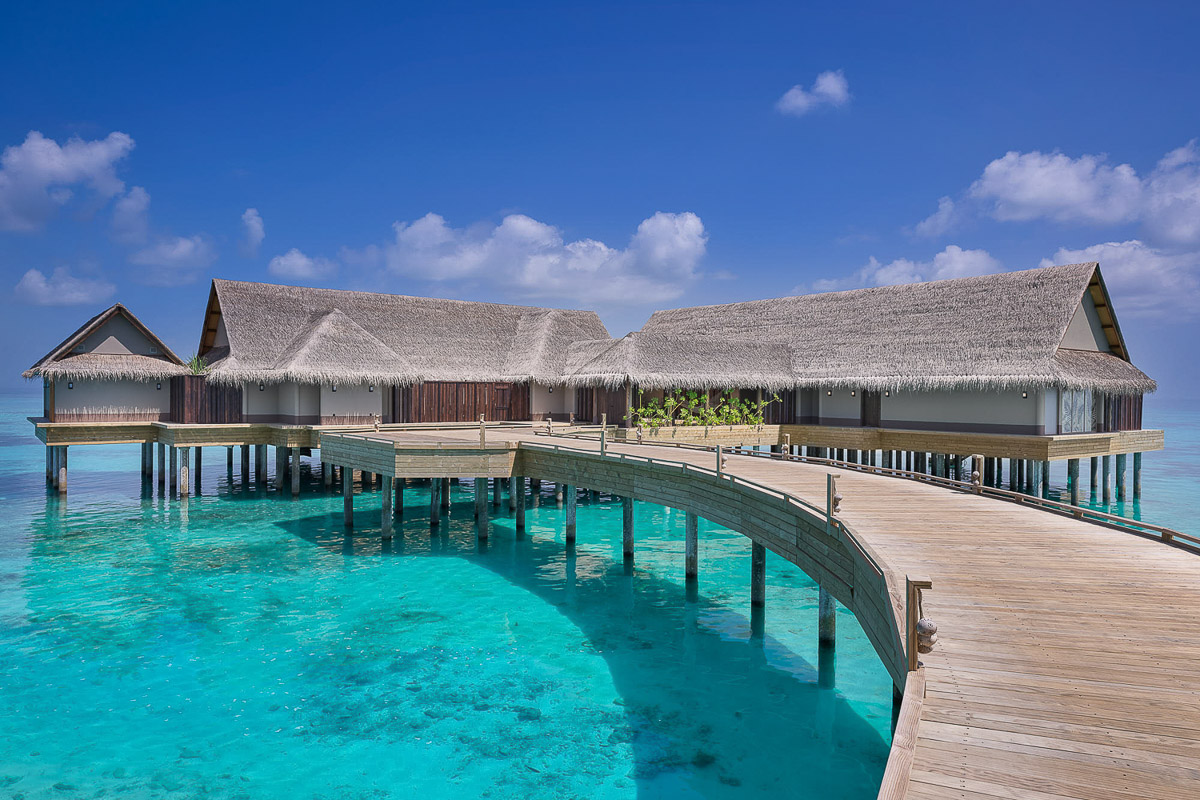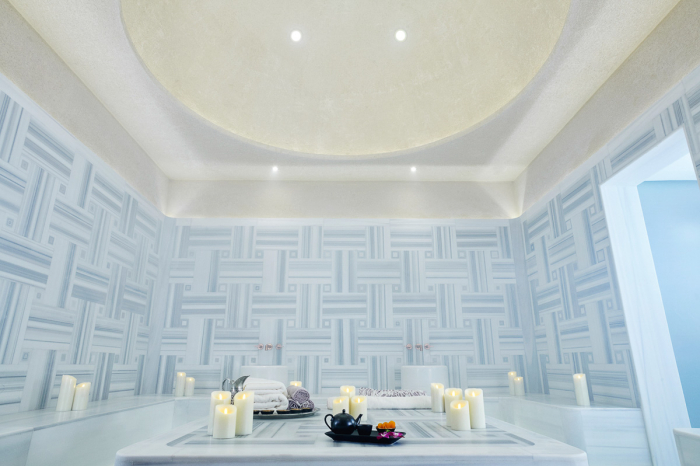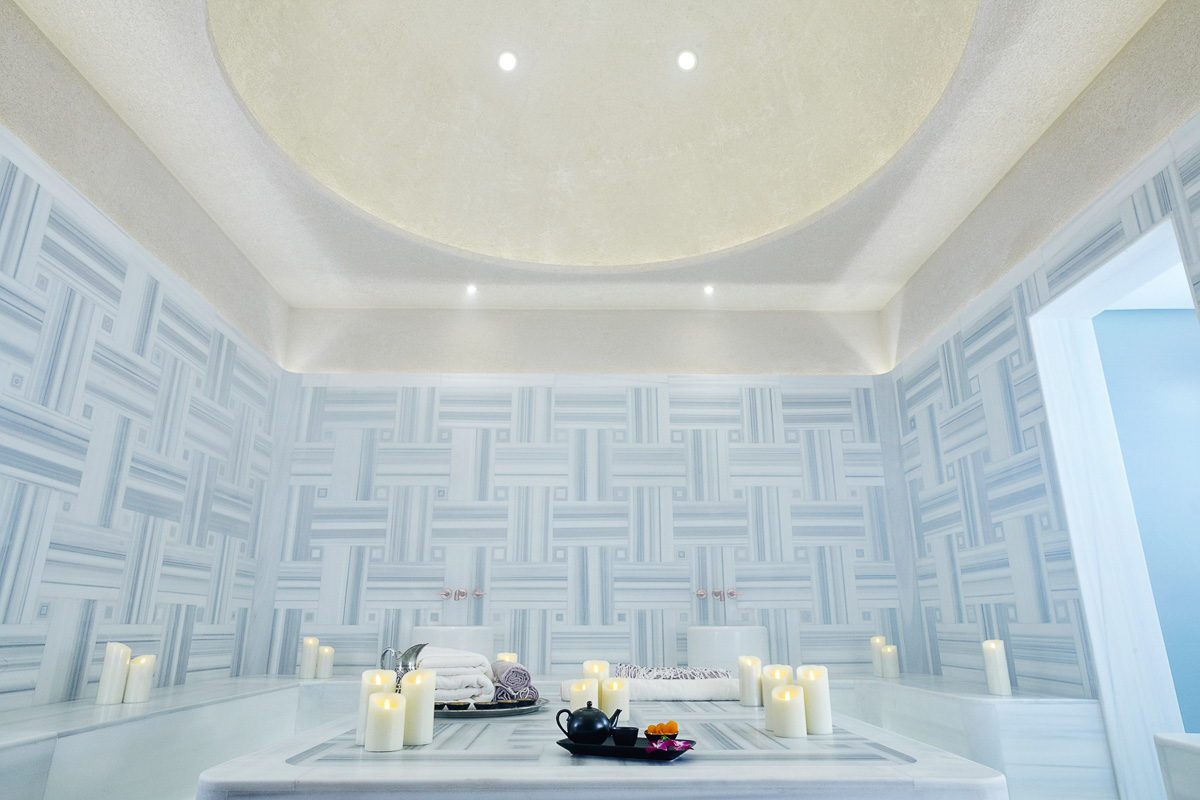 Overview
Art-immersive experiences with galleries, in-studio classes, and original pieces for sale 
Award-winning luxurious surroundings with fine dining, lush spa services, and inviting cocktail lounges
Some of the Maldives' best-appointed villas, each with private butler service
Short boat rides to Raa Atoll's best dives, and unlimited exploration of the house reef
Imagine yourself immersed by art, adventure, and the natural beauty of the Maldives. With a modern, on-trend design and luxurious details everywhere you look, Joali offers a private island experience like no other. Enjoy a spacious and chic villa with on-call butler service, some of the Maldives' most delectable chef-prepared meals with whiskey and cigars to follow, and a stunning variety of calming spa services. Or, explore your wild side and experience diving and snorkelling on the island's expansive house reef and the spectacular Raa Atoll.
---
---
Amenities
---
About
About Joali Maldives
Joali is a brand new addition to Raa Atoll and is easily one of its most exclusive and luxurious, featuring bespoke artistic spaces and inspired attention to detail. This secluded private island paradise blends art, romance, adventure, and family-friendly experiences to create a Maldivian experience unlike any other. You'll feel perfectly at home in a modern and trendy villa, complete with 24-hour butler service, total privacy, and all the essentials. Dive and snorkel your days away on the island's expansive house reef backed by white sand and swaying palms. Or, indulge in a day of world-class spa services, fine dining and a romantic excursion for two. 
Raa Atoll is a strikingly beautiful destination both above and below water, and one of the Maldives' least crowded atolls. Joali's host island, Muravandhoo, is ideally situated in the centre of the atoll, giving you access to all the best dive sites, including sought after seamounts and channels along the region's eastern edge. In addition to these exciting day trips, Best Divers Maldives proudly offers PADI courses, night dives, and guided experiences in the island's lagoon. Plus, you'll have on-demand access to the island's sprawling house reef, spanning three-quarters of the way around the resort.
Explore the resort
Joali is the only one of its kind, combining the height of luxury and adventure, with a journey into the world of art. You'll find lush amenities at every turn, plus stylish touches like a whiskey and cigar bar, art gallery and studios. Each chic villa is tastefully decorated with authentic art and fully equipped for the vacation of a lifetime. Plus, you'll have full access to the pristine white-sand beaches, secluded hideaways scattered throughout tropical gardens, and a thriving house reef - ideal for self-guided adventures. Joali's list of sports and excursions is positively dizzying, and the experience doesn't stop there - your private butler will be happy to accommodate any special request you can dream up. 

This resort takes fine dining to a whole new level with chef's tasting menus, an artisanal chocolate and ice cream shop, and myriad options for destination dining. Each day's menus are handcrafted to showcase the freshest ingredients, many of which are grown on the island. For the ultimate in rest and relaxation, Joali Spa by ESPA provides a wide variety of treatments to soothe even the weariest of travellers. Families with children can take advantage of the island's kids clubs, featuring exciting activities like an island-wide treasure hunt and their own test kitchen, plus a pool, play zone and kids-only dining options.
Diving from Joali Maldives
Joali's partner dive centre, Best Dives Maldives, offers a variety of PADI courses and guided adventures on the island's house reef. Their scheduled daily boat trips hit all the best sites in Raa Atoll, with a daily selection catering to divers of all skill and certification levels. Explore kaleidoscopic coral gardens, exciting channels, and submerged pinnacles, known for encounters with sharks and manta rays. Or, for a more relaxed experience, spend your days exploring the island's expansive coral garden. No matter what adventure you take on, you'll love the professional-quality rental gear, brand new custom dive boats, and expert international staff. 

Raa Atoll is one of the most diverse diving areas in the Maldives, with sites to suit divers of every stripe. This region's centre features a series of thilas where lucky divers can spot reef manta rays between August and October. But, the real treat here is the atoll's outer reef system, where mantas are also likely, and you're nearly guaranteed encounters with sharks and turtles. Experienced buddy teams can keep their adventures closer to home with self-guided tours around the island's sheltered lagoon and fringing coral gardens by day and night.
Conservation efforts
The Joali coral reef restoration programme uses a two-step approach to successful propagation. Each coral fragmented is collected and raised in a controlled environment until it's mature enough for transplantation onto the reef. Their goal is to raise a wide variety of colonies to encourage genetic diversity and independent reproduction. 

Other environmentally conscious initiatives at Joali include carbon offsets for each guest, based on a local tree-planting project, as well as sustainable construction methods. Over 1,000 palm trees were planted around during the initial build!. Joali is committed to reducing the use of single-use plastic, offering suitable alternatives to guests and staff. All bathroom products are vegan and chemical-free to protect local corals and sea life. The island's food waste is recycled using an innovative rocket composter and guests are encouraged to participate in local projects, from distributing food packs on World Food Day to planting corals, beach cleanups, and more.
---
Top tips
Joali offers some of the Maldives' coolest activities for kids, including a test kitchen and island-wide treasure hunt! 
Pack plenty of smart outfits for the island's ultra-luxurious bars and restaurants. 
Don't miss out on a day of deep relaxation with the ESPA spa's soothing signature therapies and treatments. 
Add island hopping, private yacht charter, or manta ray snorkelling to your trip for a real taste of the Maldives.
---
Diving
Diving in Raa Atoll
Walls & pinnacles

Year round

Healthy corals

Year round
Boasting just a handful of habited islands, Raa Atoll provides the ultimate getaway for visitors who value serene natural settings and a touch of tranquility. Whether you're after uncompromising luxury, exciting water sports, or pure relaxation, Raa has it all. Divers are in for a treat with its pristine fringing-reefs and amazing action-packed thilas. Well served by both liveaboards and resorts, Raa Atoll's powder-white beaches, luxurious resorts and incredible underwater experiences make it very hard to leave.