Scuba diving in
South Malé Atoll
A more peaceful alternative to its neighbour to the north, South Malé Atoll promises adventure, unparalleled diving, and the perfect mix of resorts, local islands and stunning beaches.
Highlights
Dive Kandooma thila, one of the Maldives' most famous dive sites
Encounter eagle rays, manta rays and lots of grey reef sharks
Fantastic local islands and beautiful private resorts
A great selection of left and right surf breaks
South Malé Atoll offers a tranquil experience with incredible diving, lush resorts, world-class surf breaks and gorgeous sand bars. Channel dives are the order of the day here, with much of the diving focused on the eastern reef wall's six channels with their impressive tidal flows. Combine currents with nutrient-rich waters and the result is nothing short of spectacular, and the atoll is home to prolific marine life and genuinely exhilarating diving.
Diving in South Malé Atoll
Plentiful reef life

Year round

Giant frogfish

Year round

Schooling Fish

Year round
South Male Atoll is famous for its current-swept channels and provides guests with a wide variety of stunning diving no matter their skill level and experience. Known for its steep walls, ledges, and small caves, South Malé's underwater environment is famous for its variety of reef fish common to the Maldives, as well as plenty of macro life and several manta ray cleaning stations.
Kandooma Thila – often known as Cocoa Thila – is one of the most famous dive sites in the Maldives. Set within a wide channel, this manta cleaning station is also patrolled by grey reef sharks and chances are high that you will find schooling eagle rays, turtles, and colorful reef fish covering the entire reef. Guraidhoo is another beautiful site and the large marine protected area is home to a massive concentration of reef life, including sharks, schooling trevallies, rays, turtles and reef fish. The complex of channels, reefs, walls and drops offs also has some fantastic locations to spot manta rays during the season from May to October, as well as stunning soft corals.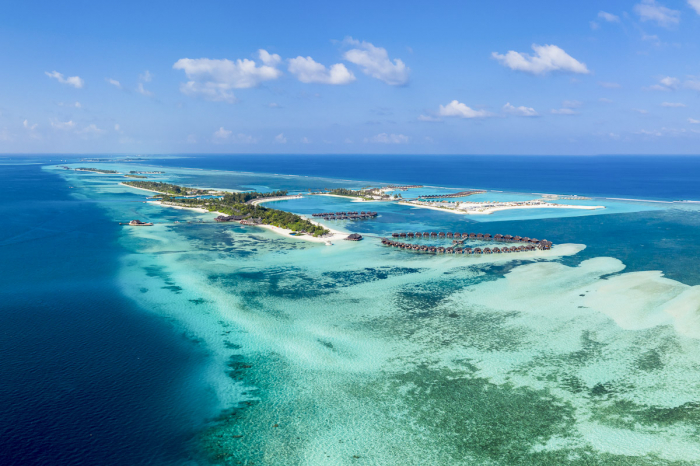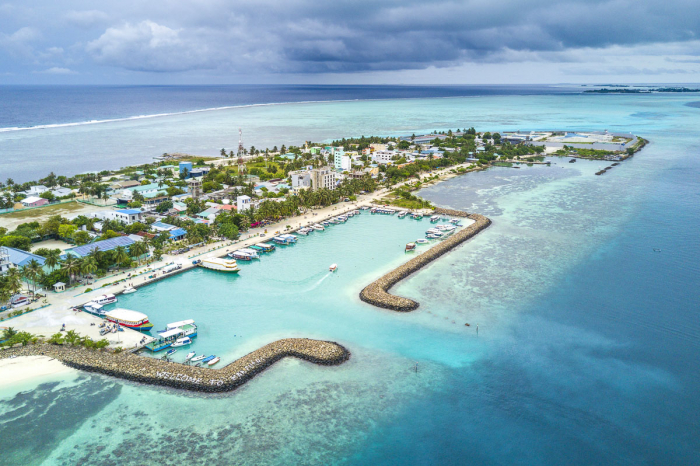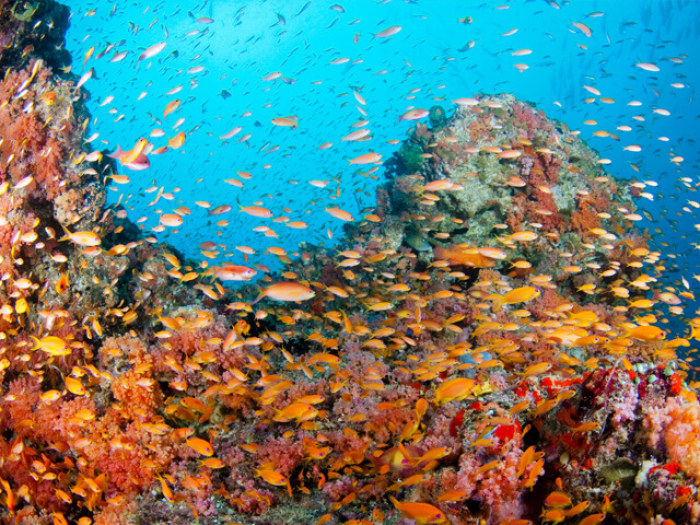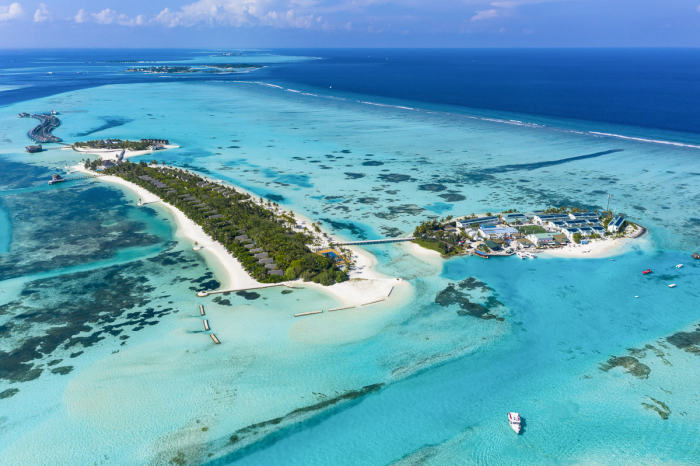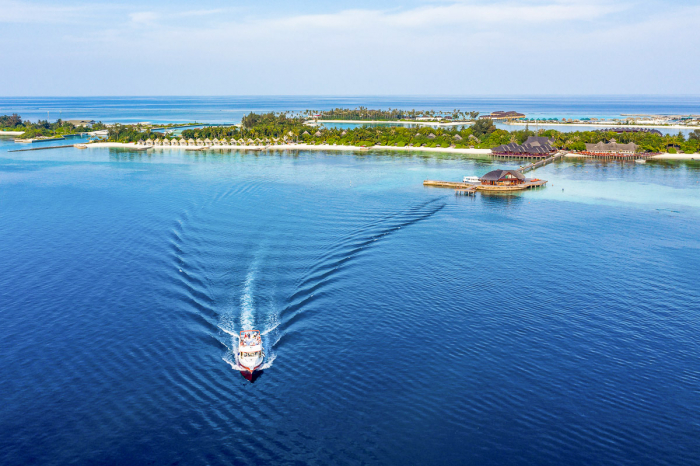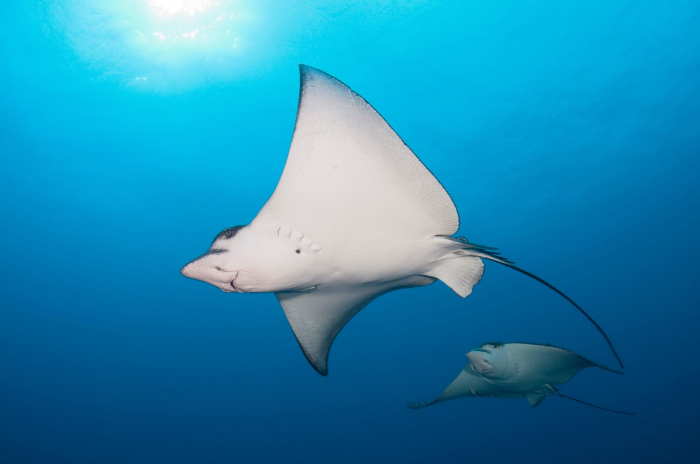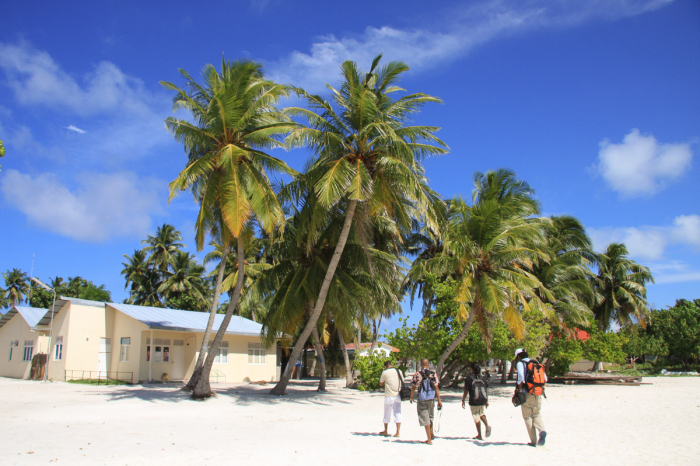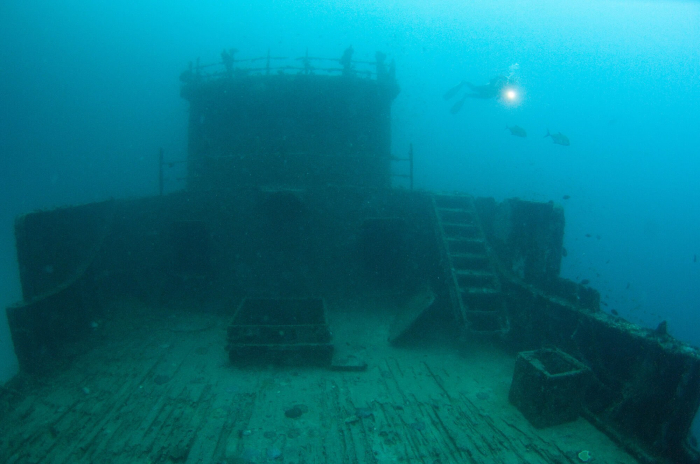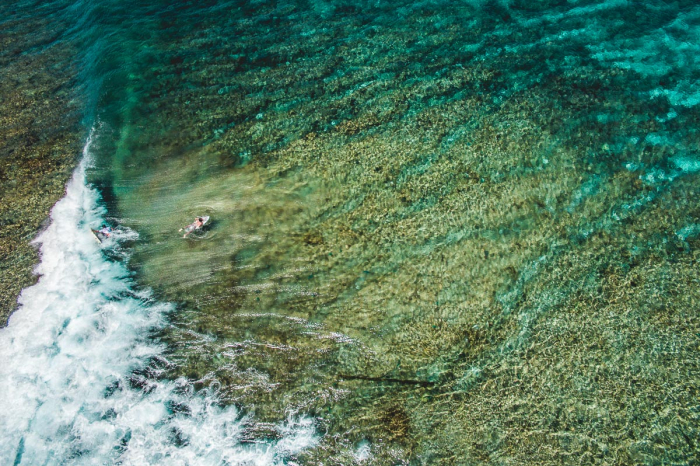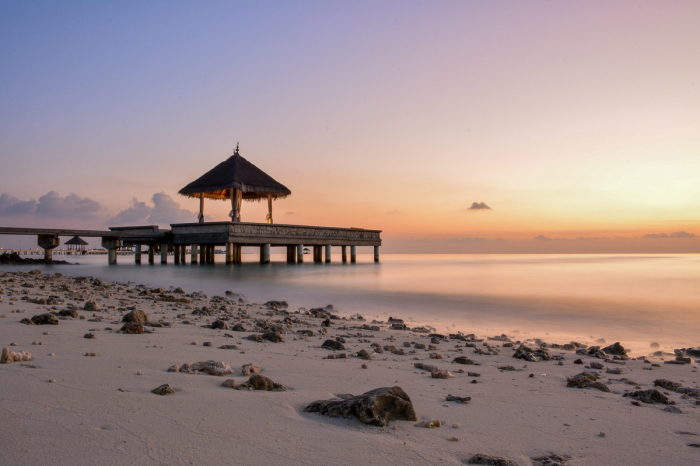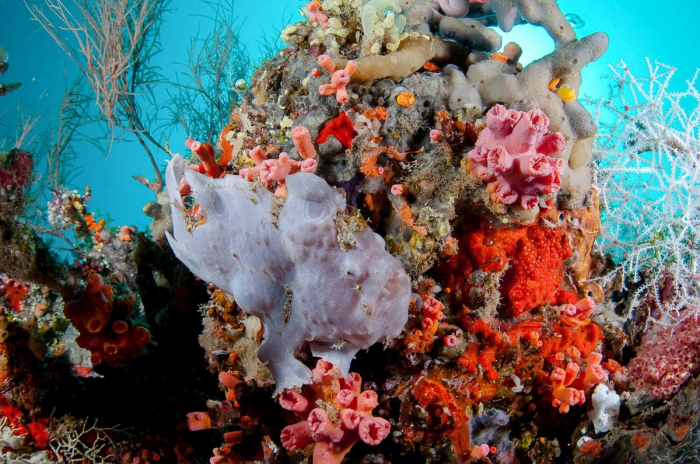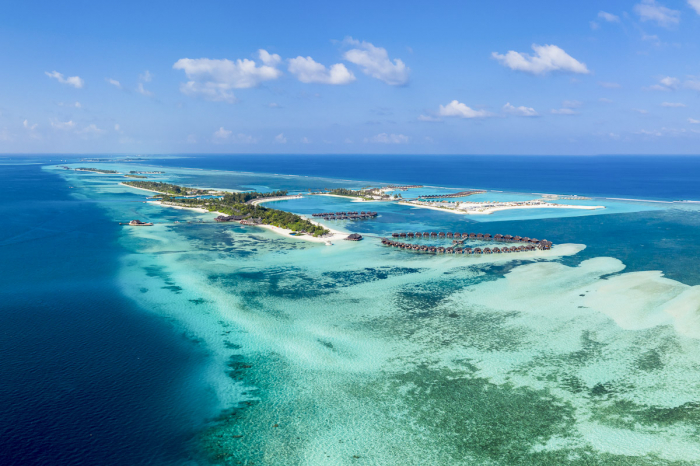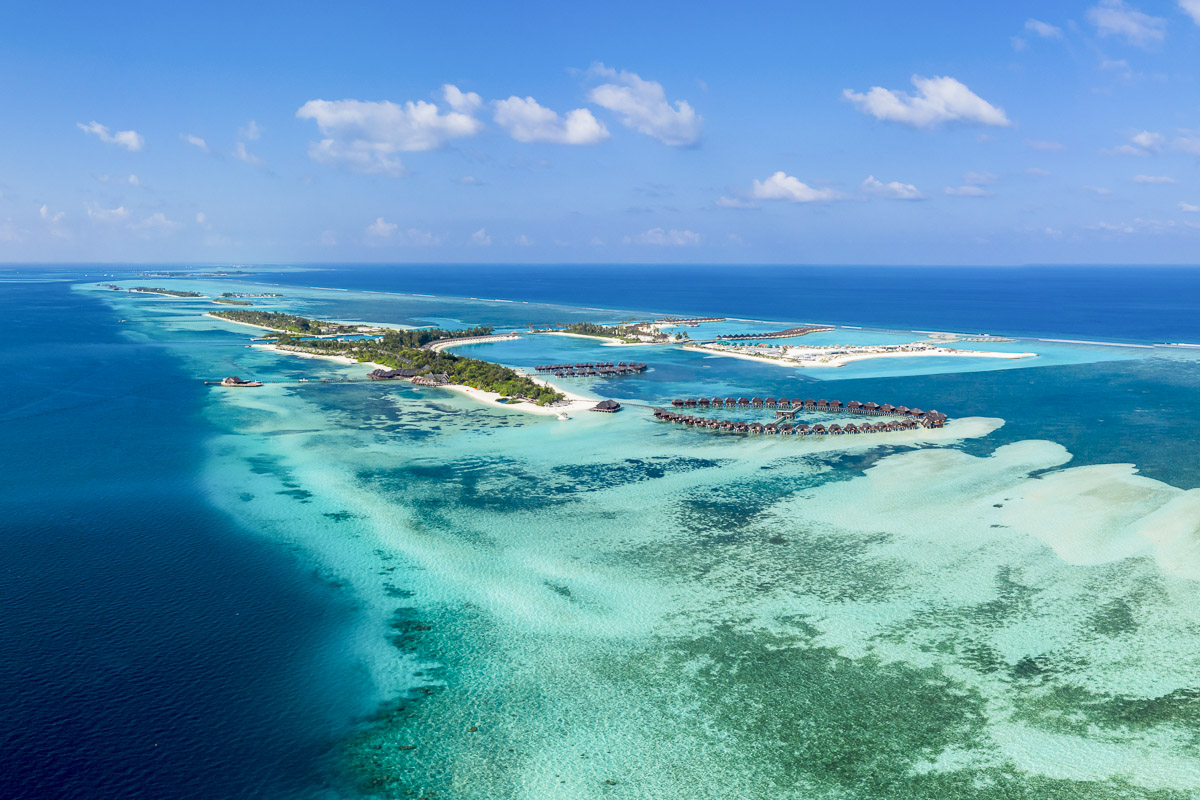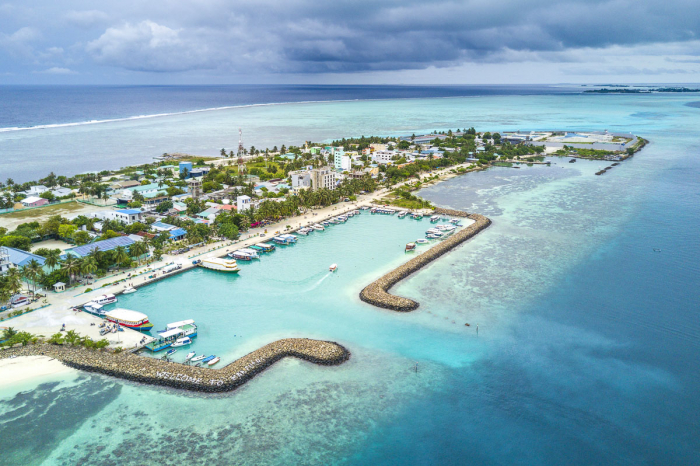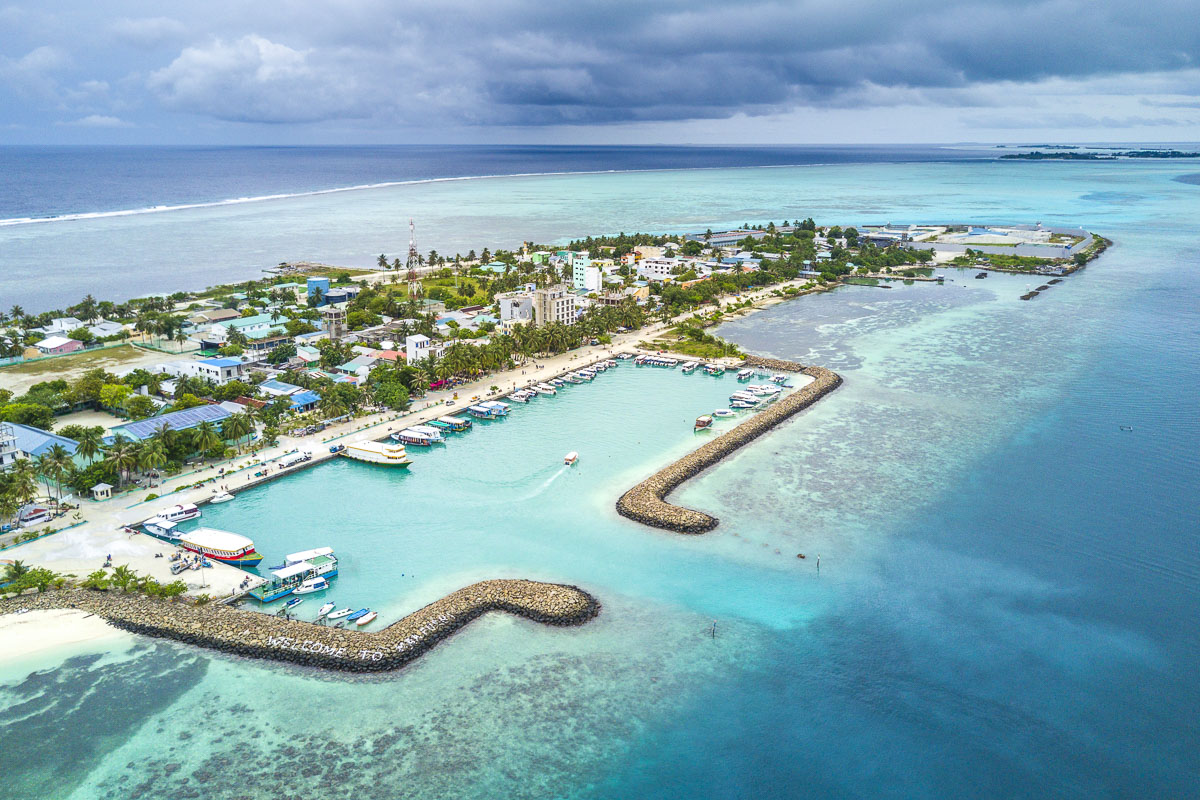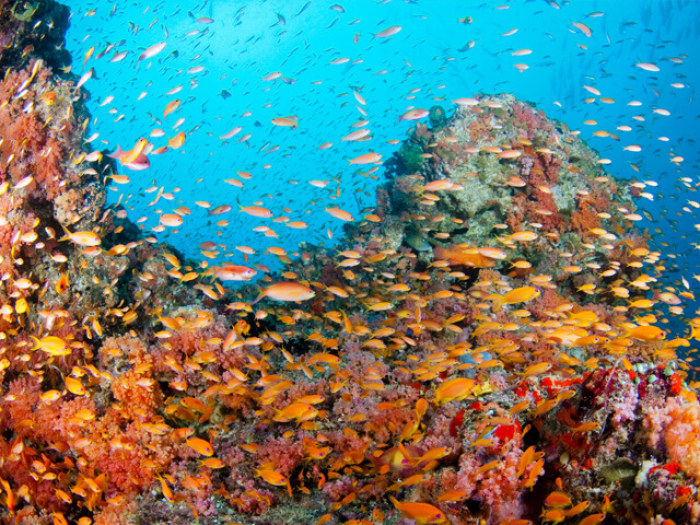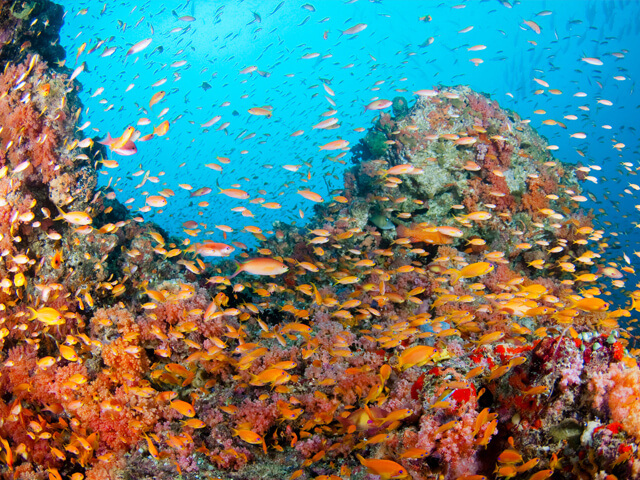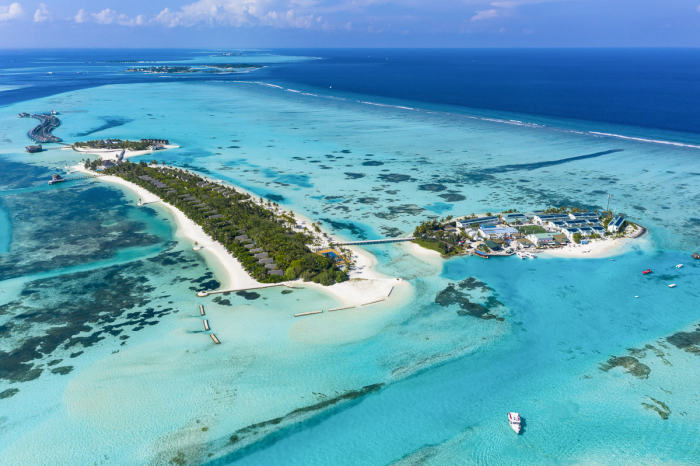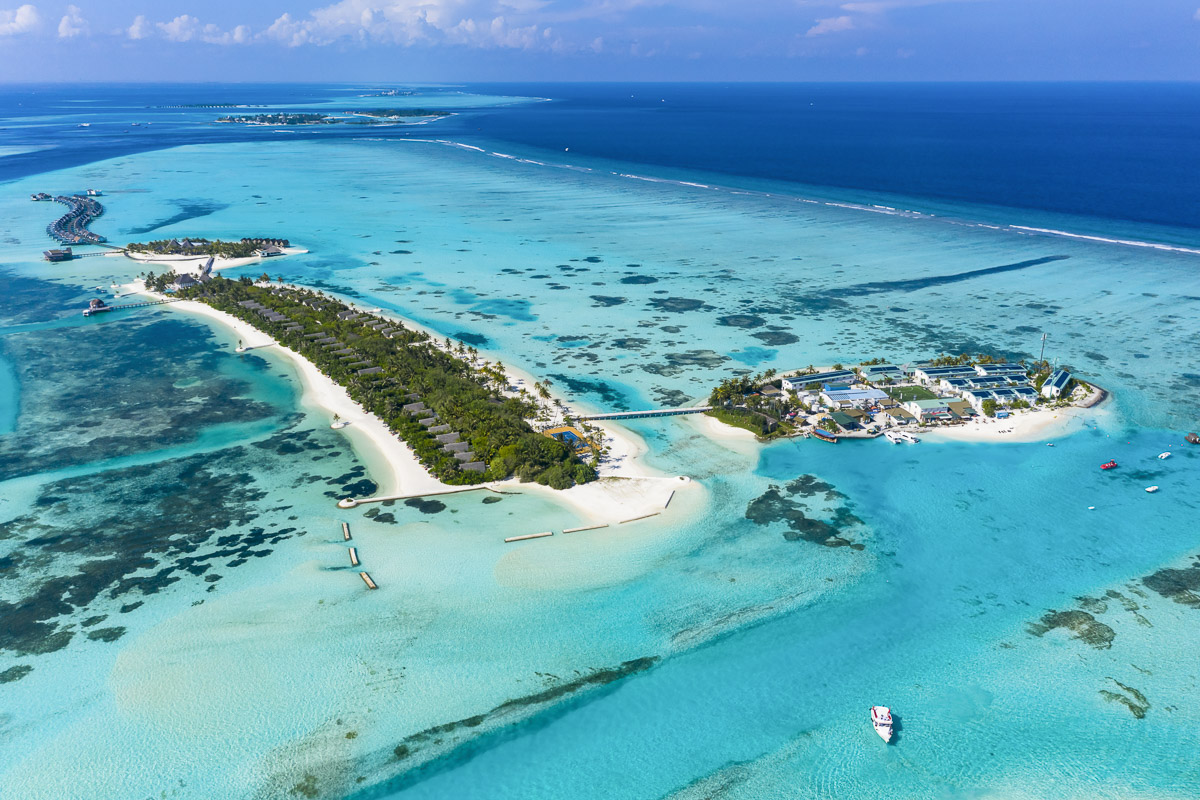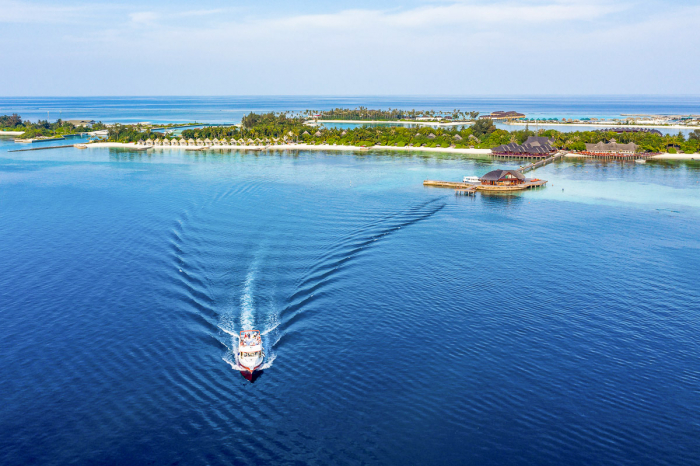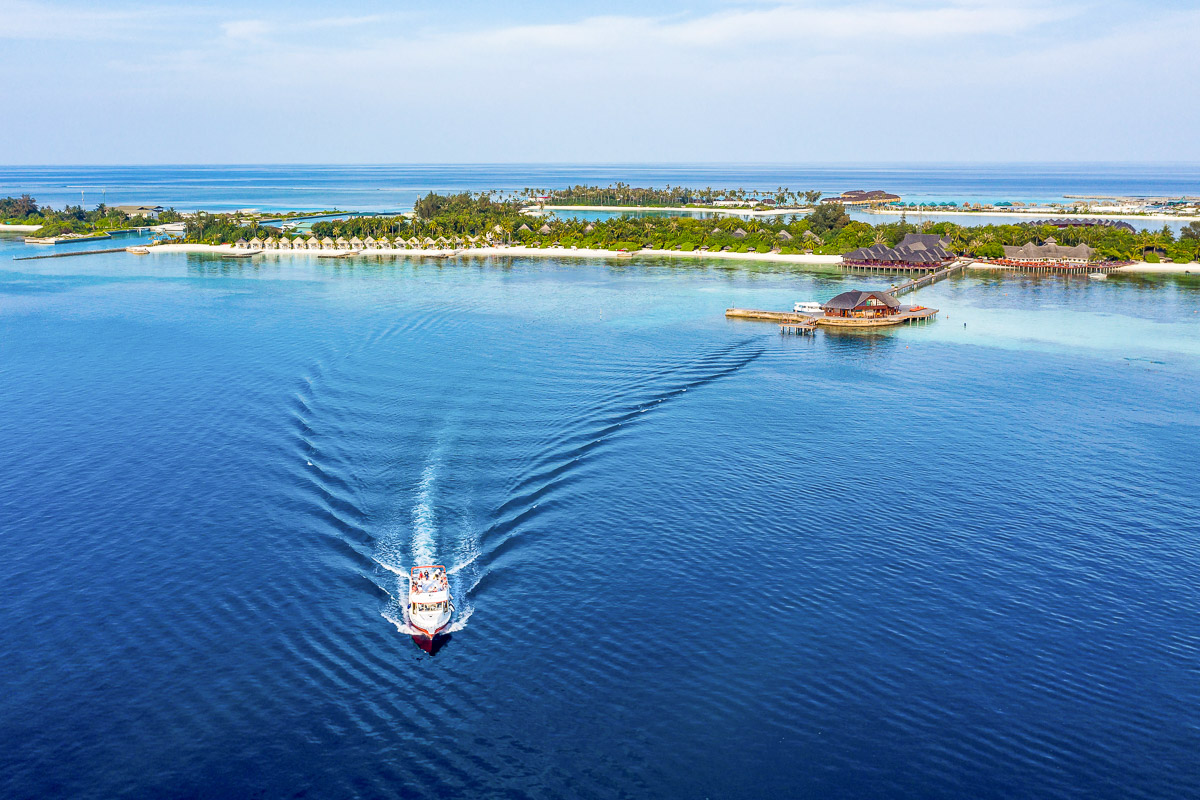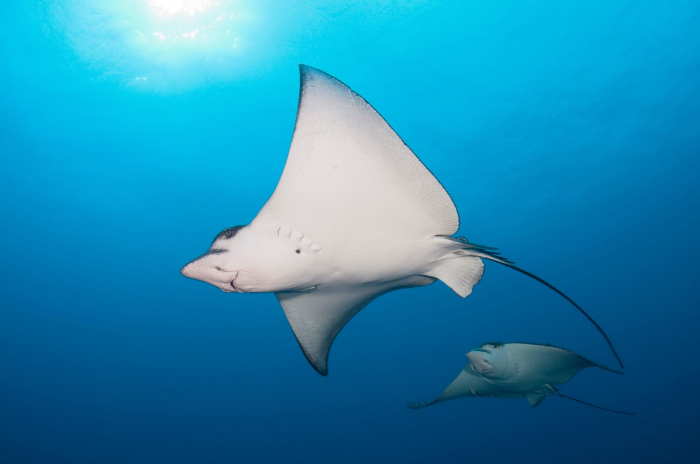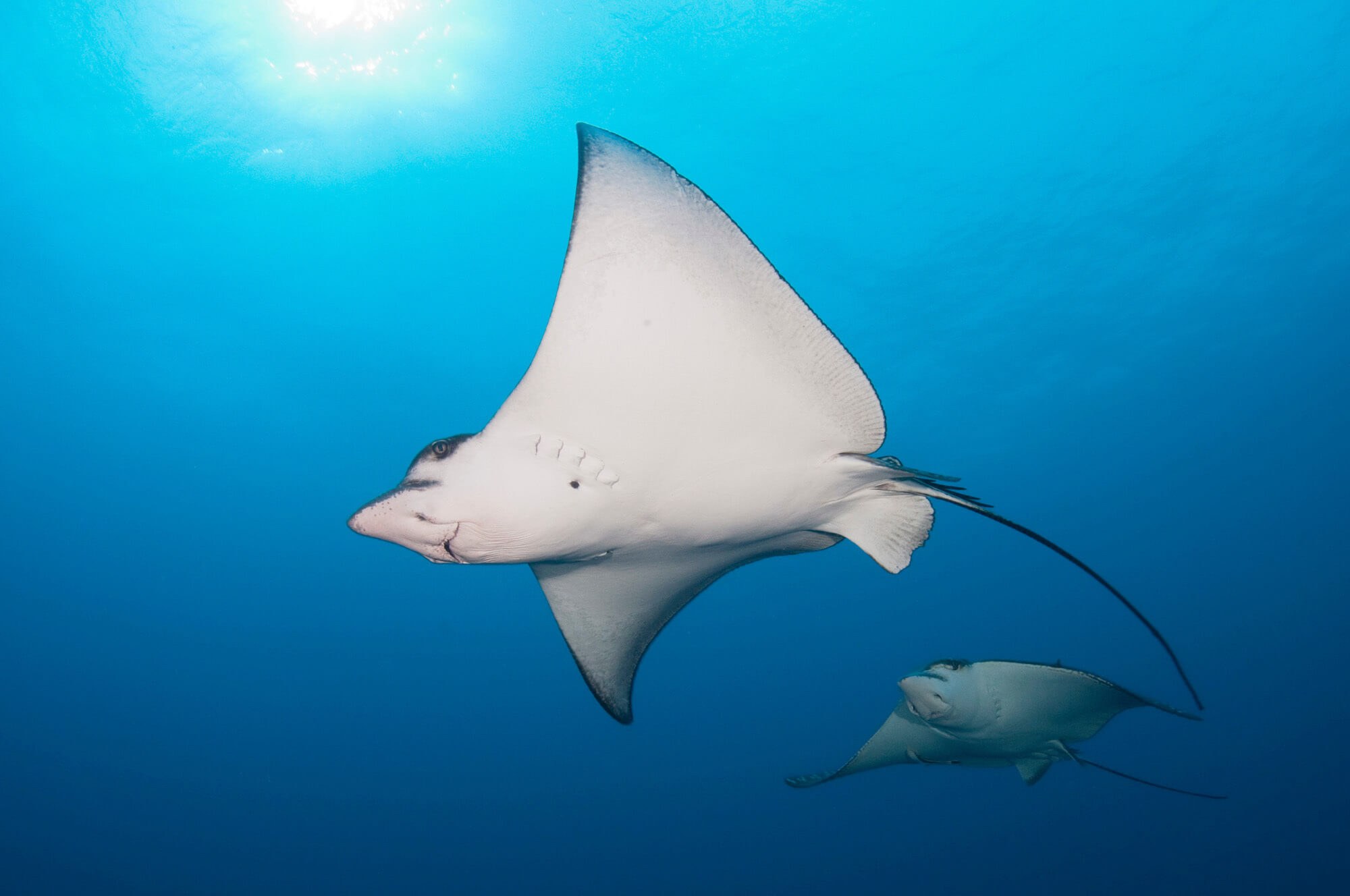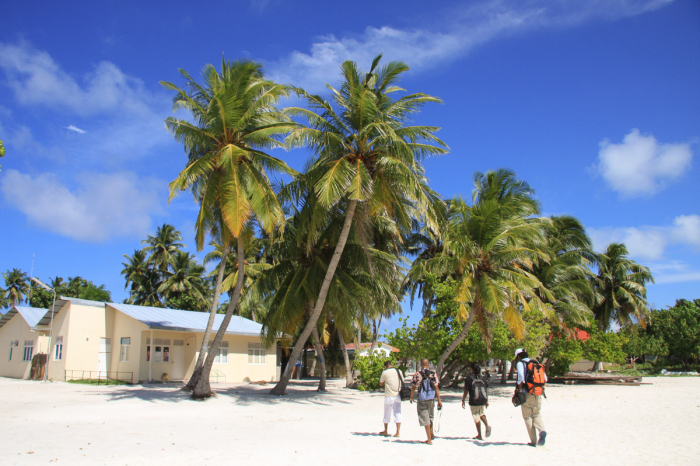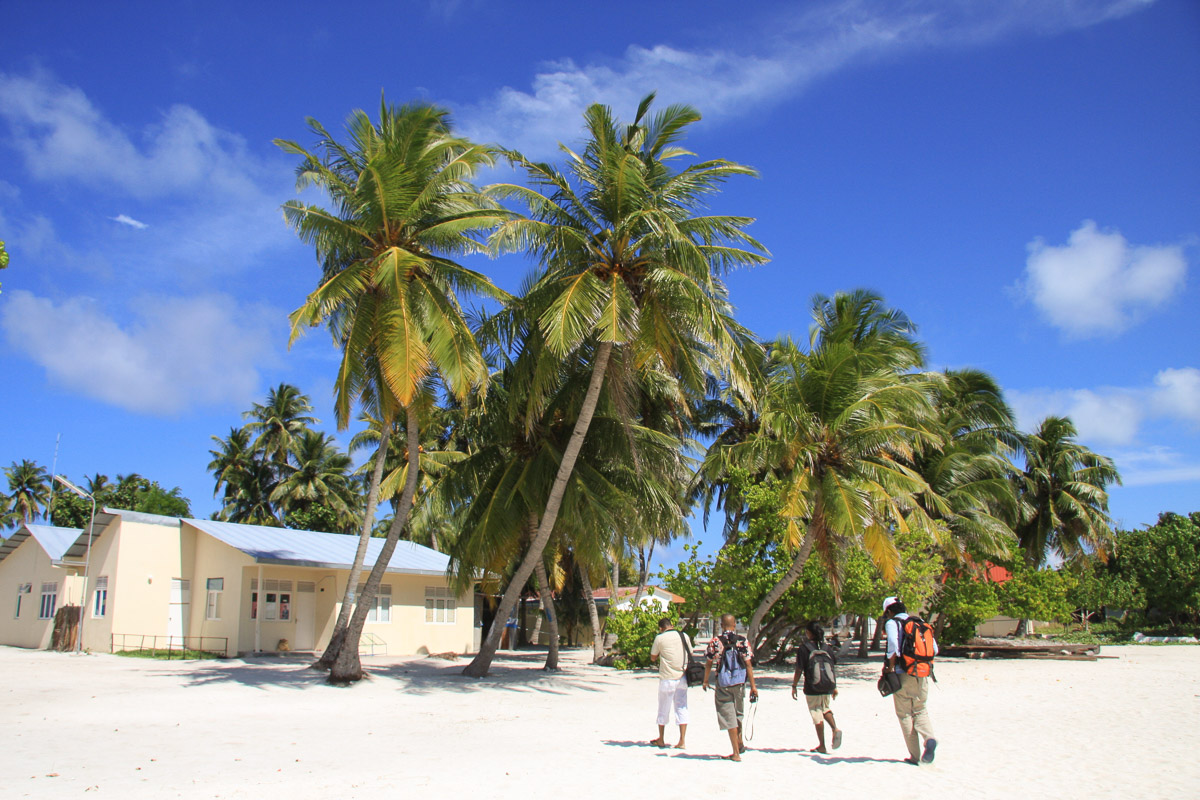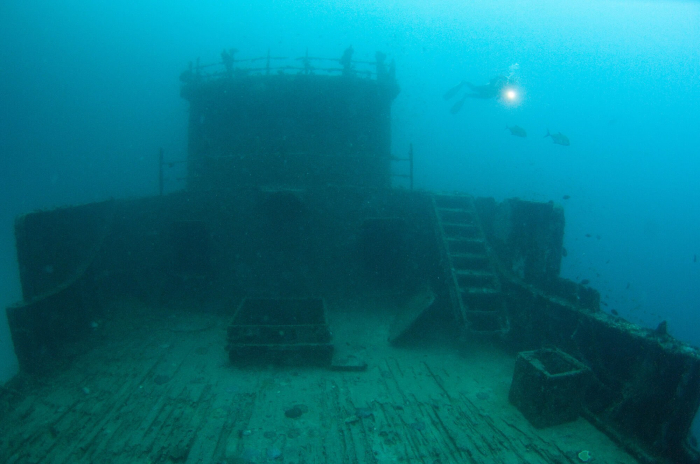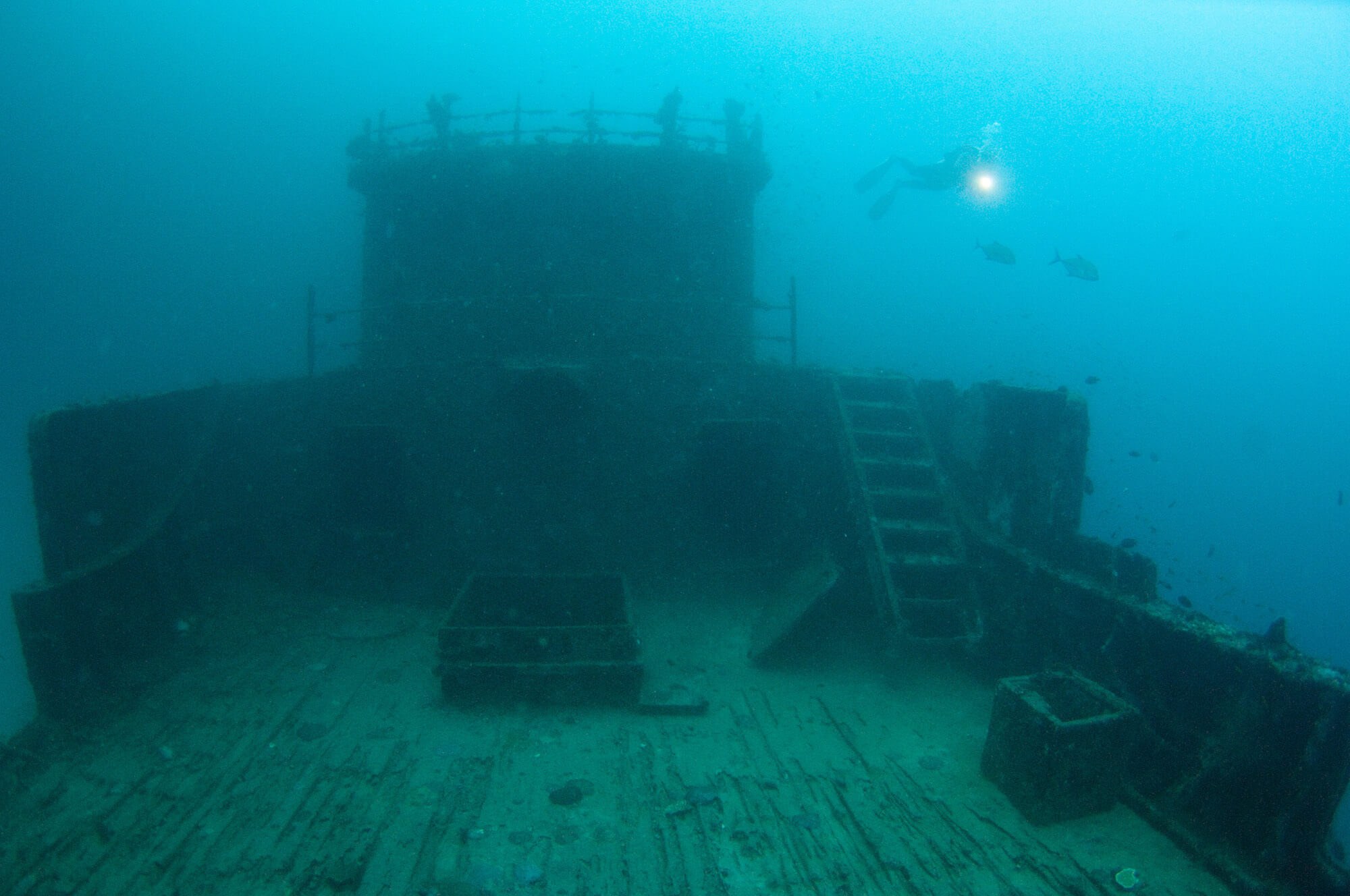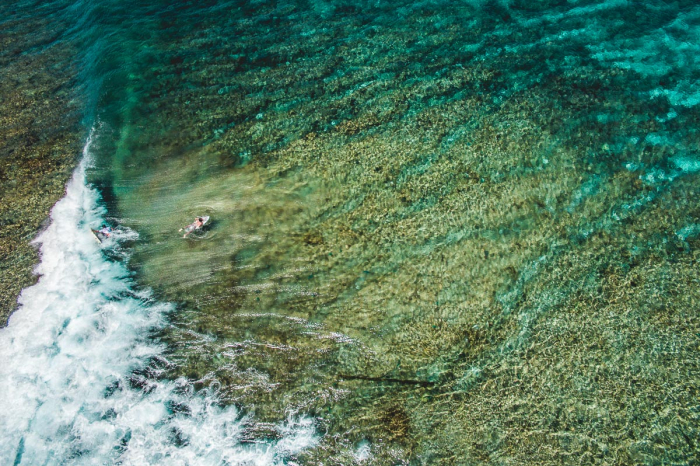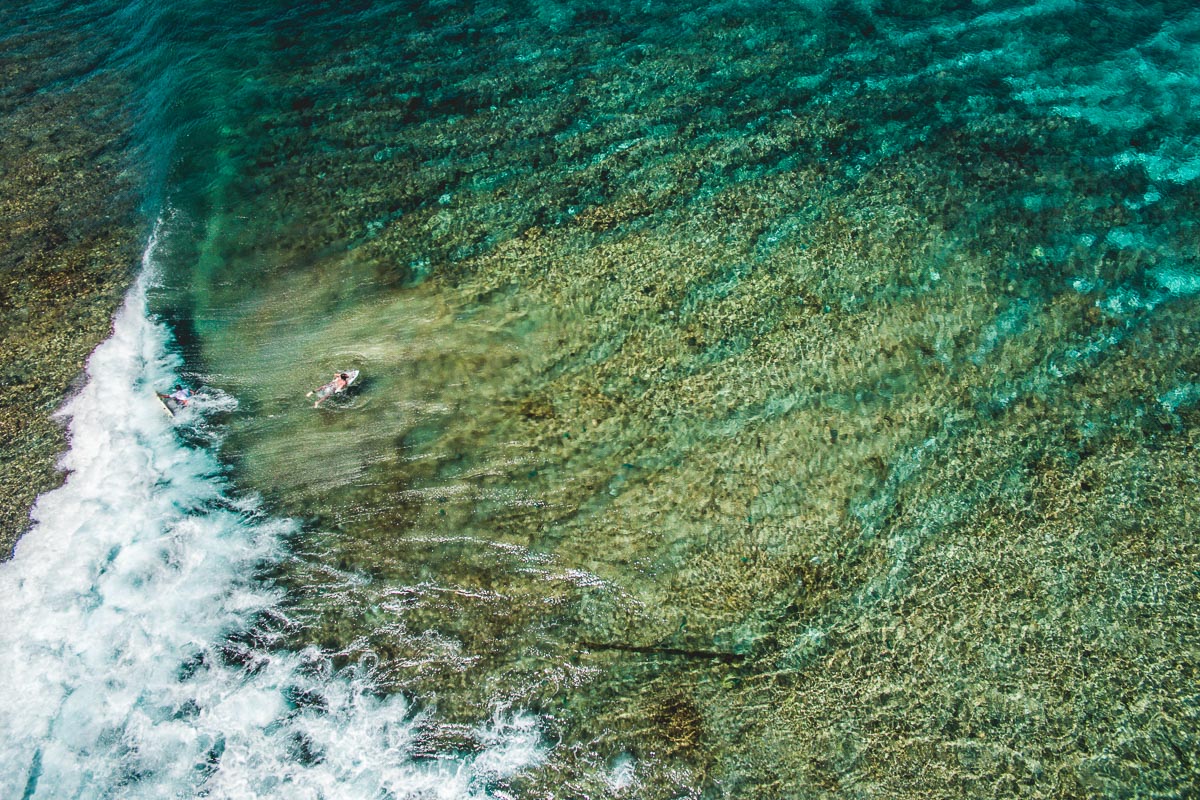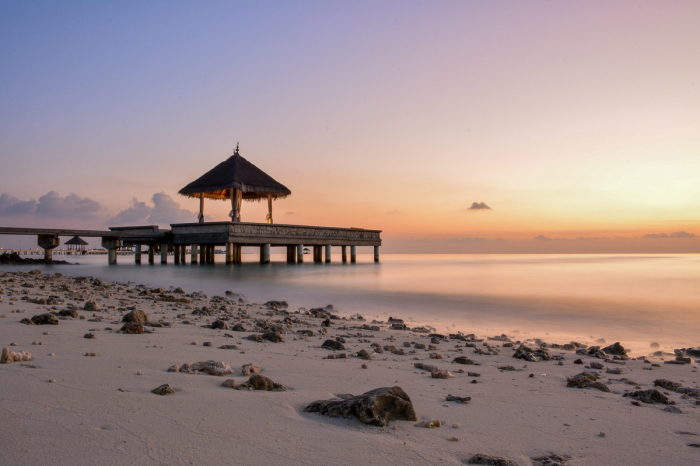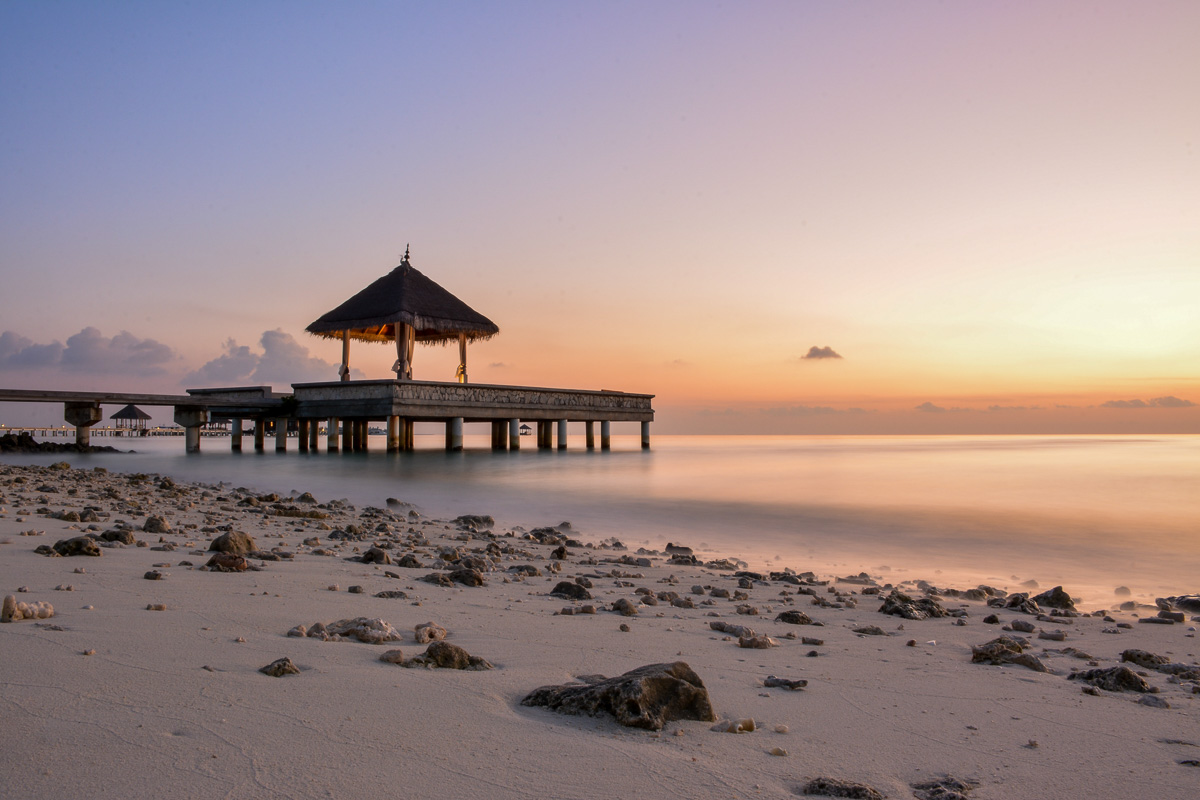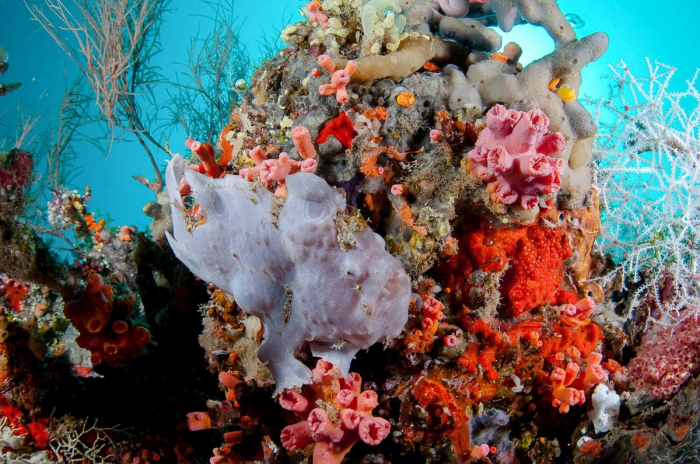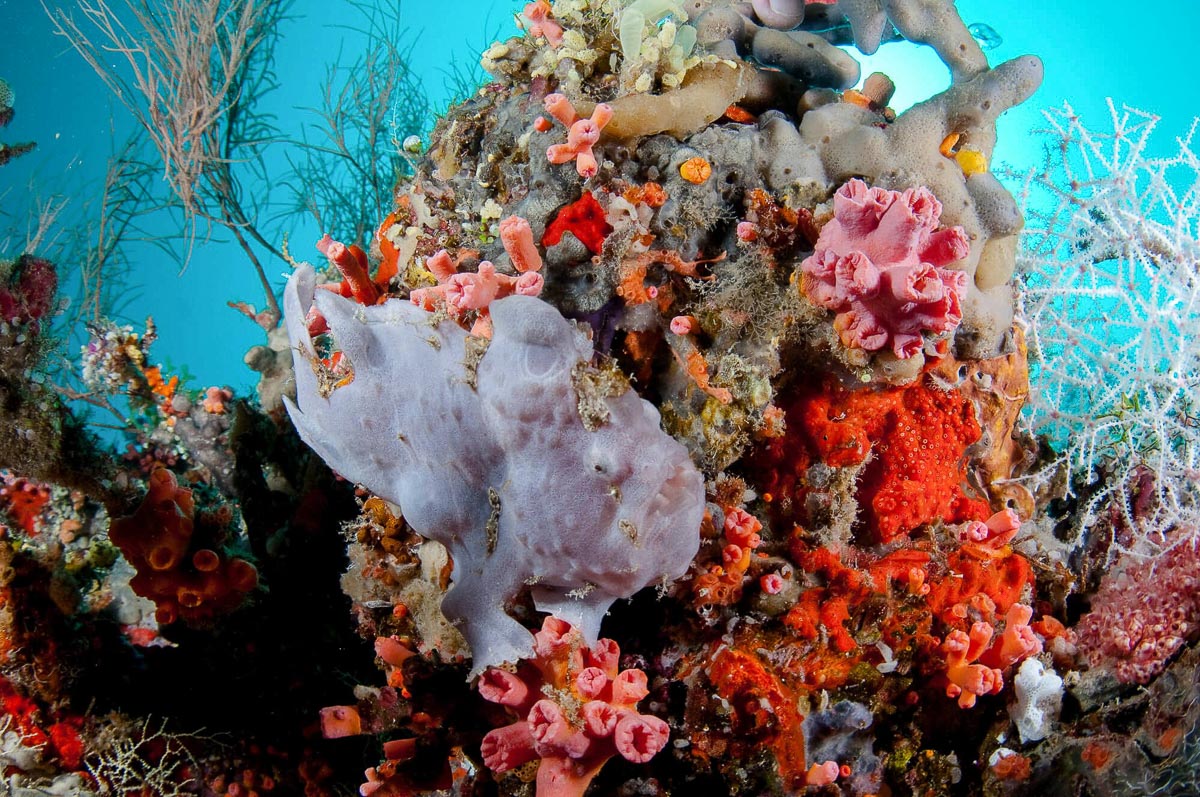 Diving Environment
Type
Drift, reef and wrecks
Level
Beginner but experience needed for currents
Diving Season
Year round, best weather November to April
Top tips

Manta season usually runs from May to October, and while there are never any guarantees, it's often possible to snorkel and dive with these majestic pelagics in the Guraidhoo Channel.
Take a snorkeling tour on a dhoni, traditional wooden boat, to one of the shallow reefs on the interior of the atoll to discover aquarium-like reefs.
Visit to Maafushi to get a taste of local culture and food. Try Hedhikaa, the traditional snacks or "short-eats" best savoured after the afternoon prayer, Asr.
About South Malé Atoll
South Malé Atoll is a lot quieter than its busy northern neighbor with fewer resorts and less people. Out of a total of 22 islands, only three on the eastern edge of the atoll are inhabited. A further 16 islands have been developed into resorts, and the rest are home only to swaying palm trees. South Malé Atoll diving means exploring a different environment with every dive, ranging from gentle drifts to thrilling channels. You can expect amazing fish schools in sizable numbers, large pelagics, and plenty of soft corals teeming with reef fish.

South Malé is one of the best atolls for the independent and budget traveler. Great deals can be found for Maafushi which has a 'foreigner's beach' and organises 'party' boats where alcohol is allowed – an exception to the 'dry' local islands.
Getting to South Male
All international flights to Maldives use Malé's International Airport, which is located on the island of Hulhule, about 2km east of Malé island. With the airport located at the southern tip of North Malé Atoll, access to the resorts and local islands of South Malé Atoll is easy.
All resorts are accessible by speedboat which are generally arranged directly through your resort. Guest pick-ups are located at the jetty directly in front of the international airport. The local islands of Maafushi, Guraidhoo and Guilhi can also be reached by public ferries or speedboats.
Where to stay
With its proximity to the airport and long-established tourism industry, South Malé Atoll has plenty of options to choose from when it comes to accommodation. All the resorts are found on the islands around the edge of the atoll, concentrated in the north, southeast and southwest. Resorts in the southeast offer the best access to the channel dives and surf breaks, but given the size of the atoll, all of the best dive sites are accessible from any resort.
Seasons and weather in South Male
The Maldives experience a tropical monsoonal climate, with two distinct seasons; the northeast monsoon (dry season) and southwest monsoon (wet season). Temperatures can range from 25-31°C, with an average year-round temperature around 27°C. Water temperatures are also relatively constant throughout the year at 26-29°C.

Northeast monsoon, January – April
The dry season usually brings blue skies and calm winds - perfect weather for a topical holiday. This season runs from January to April with the transition shoulder periods arriving earlier in December or continuing into May. 
Southwest monsoon, May – November
The wet southwest season generally means more cloudy skies, stronger winds and a greater chance of rough seas. But, you'd be unlucky if you had to endure anything other than a few hours of dramatic rain – most of the storms are short lived and soon blow themselves out.
Manta ray season
The monsoon seasons dictate the movement of the manta rays and whale sharks within the atolls as these filter-feeders naturally follow the plankton. South Malé Atoll's complex of channels, reefs, walls and drops-offs provides some fantastic locations to spot manta rays during the season that runs from May to October.
Surf, March – October
Experienced surfers love to come to South Malé to find quality waves in the peak season, while intermediate surfers will find long, fun breaks peeling right and left. In general, March, April and May have very clean conditions, June through August provide the potential for the bigger swells, with September and October known for consistent swell.
---
South Malé Atoll dive resorts