Scuba diving in
Lesser Antilles
An idyllic tropical getaway destination, the Leeward Islands are home to a kaleidoscope of cultures, unique island experiences, and unparalleled scuba diving for all.
Diving highlights
Spell-binding tropical island scenery with beautiful beaches and waters
The best shore diving in the Caribbean, perfect for independent exploration
Go cetacean-spotting from Dominica, the Caribbean's whale-watching capital
Diverse range of dive experiences, from wrecks and whales to macro and more
The islands of the Lesser Antilles arch around the Caribbean Plate's southeastern edge in a near perfect curve. Sweeping north to south, this island chain is made up of three distinct regions; the Leeward Islands, running from the British Virgin Islands to Guadeloupe; the Windward Islands from Dominica to Trinidad and Tobago; and the Leeward Antilles, or ABC Islands, of Aruba, Bonaire, and Curaçao. Together, these small and somewhat isolated destinations offer a huge variety of different cultures, coupled with contrasting colonial influences.
While many of these islands are unique in their individual characters, they all share one thing in common - plenty of world-class diving! The northern Leeward Islands are home to famous spots such as the British Virgin Islands' submerged seamounts, the hulking wrecks of St Kitts and Nevis, and the protected Saba National Marine Park. But divers visiting the southern Windward Islands can discover why St Vincent is often referred to as a haven for macro-lovers, or explore Martinique's underwater landscapes, and St Lucia's stunning Soufriere Marine Reserve. And, finally, in the far southeast of this remarkable island chain, amongst the Leeward Antilles, lies some of the world's best shore diving.
---
Ready for your dive adventure in Lesser Antilles?
Top Lesser Antilles experiences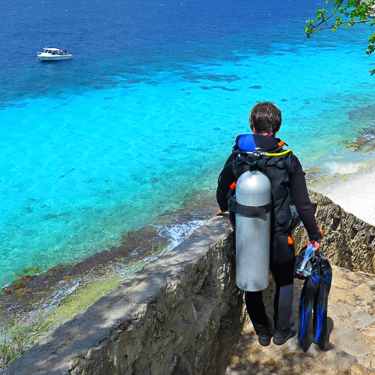 Year round
Discover the Caribbean's best shore diving
Home to the best, and most extensive, shore diving in the Caribbean, Bonaire is a mecca for independent divers. And with easy car rental, drive-through dive centres, and clearly marked dive sites, self-guided underwater exploration simply couldn't be easier.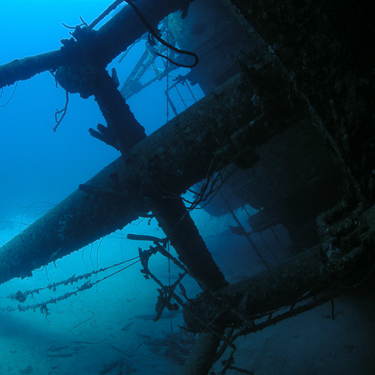 Year round
Explore the Hilma Hooker wreck
Lying at a depth of 30-metres, the 72-metre Hilma Hooker harbours a shady past but a far more positive present. Huge purple, white, and red tube sponges decorate the winches and masts, while orange cup corals carpet the propeller, creating shelter for a variety of reef-dwellers.
---
Lesser Antilles dive seasons
The Lesser Antilles offer a typical tropical climate which can be divided into two main seasons. January through May is considered the dry season and is also when tourism peaks. The rest of the year is considered the wet season, as rain is more common, but prices and crowds are generally a little lower. Temperatures range between 20-30°C throughout the year, with minimal variation between seasons, and water temperatures tend to stick within the high 20s.
While the official hurricane season runs from June through October, the Lesser Antilles lie below the typical hurricane belt, placing them at low risk. That said, high water temperatures can cause stronger winds and occasional storms.
---
Lesser Antilles top resorts