Scuba diving in
St Kitts and Nevis, Saba and St Eustatius
Three jewels of the Leeward Islands, boasting authentic Caribbean charm, a commitment to conservation, and crowd-free scuba diving in the extensive marine protected areas.
Highlights
Some of the Caribbean's more charming island destinations
Explore volcanic peaks, natural landscapes and beaches
Extensive, well-established marine parks offer great diving
Dive one of the Caribbean's largest shipwrecks
Despite their varying degrees of development, these three very different destinations all share a few similar characteristics – authentic Caribbean charm, a commitment to conservation, and crowd-free scuba diving. Whether you're looking to immerse yourself in luxury, history, or nature, you'll find the getaway of your dreams amongst the islands of St Kitts and Nevis, St Eustatius, and Saba. And, regardless of which island you choose, you'll enjoy quick and easy access to scores of scenic dive sites scattered throughout extensive marine parks – what more could you really want?
Diving in St Kitts & Nevis, Saba and St Eustatius
Schooling reef fish

Year round

Macro Creatures

Year round

Plentiful reef life

Year round
Each surrounded by protected waters and a scattering of wrecks, the neighbouring islands of Saba, St Eustatius, St Kitts and Nevis, are home to some of the best scuba diving in the Leeward Islands. Their volcanic topography is covered in hard and soft coral, sponges, and sea fans, and divers can expect iconic reef dwellers such as chromis, blue tangs, and parrotfish. Jacks, barracuda, wahoo, mahi-mahi, and tarpon are also on the cards, as are nurse sharks and reef sharks. 
St Kitts and Nevis
Encircled by a marine reserve that extends several kilometres out to sea, the islands of St Kitts and Nevis are surrounded by healthy fringing reefs on all sides. But, with the wild Atlantic Ocean to the west, most of the diving is done on the leeward side of the islands, in the relative calm of the Caribbean Sea. In the north of St Kitts, the small Sandy Point Reef marine park is considered to be one of the best reef dives around, with two popular sites known as Paradise Reef and Anchors Away – sometimes spelt Anchors Aweigh.  
By far the highest concentration of dive sites can be found off the southwest side of St Kitts, nestled within the shelter of Basseterre Bay and South Friar's Bay. Here, divers will find well-known wrecks such as MV Talata, River Taw, and the Corinthian, as well as reef dives including Coconut Tree Rocks, Friar's Bay Reef, and Brimstone Shallows. 
Nag's Head is located off the southwest tip of St Kitts, where the Caribbean Sea meets the Atlantic Ocean. This is one of the few drift dives around these islands, offering exciting rides and outstanding marine life. A little further south, lying an equal distance between these two islands at the entrance to The Narrows, Monkey Shoals is a large reef within an atoll, boasting several additional dive sites that can be explored when conditions allow. The distance from shore promises great visibility and various species that are rarely seen at other sites. 
As the smaller of the two islands, Nevis has far fewer named sites than St Kitts, but those it has are often empty of other divers. The Vents is probably the most popular dive site here, where hot volcanic activity supports some interesting marine life, including black corals, spotted drums, and arrow crabs.
Saba
Saba's extensive marine park protects the island's craggy shoreline as well as the vast Saba Banks located a few kilometres southwest. There are around 30 dive sites here, all of which lie scattered around the island's coast within the boundaries of the park. Again, most of the diving takes place on Saba's leeward side, with a few noteworthy sites such as Core Gut and Greer Gut benefitting from the turbulent waters of the windward side. 
In the northwest, off the coast of Torrens Point, divers will find some of Saba's iconic pinnacles, including Man O'War Shoal and Diamond Rock. A little further out to sea, Shark Shoals promises mahi-mahi, trevally, and – as the name suggests – a chance of spotting Caribbean reef sharks, nurse sharks, and whitetips.
Further south, Ladder Bay features several diverse sites consisting of seagrass, spur and groove formations, and warm volcanic vents. Due west from Ladder Bay, divers can find a collection of reasonably deep offshore pinnacles including Mt Michel, Third Encounter, Twilight Zone, and Outer Limits. The Needle – or Eye of the Needle – is one of Saba's most renowned dive sites and is also located here, offering reliable encounters with Caribbean reef sharks, blacktips, and nurse sharks, and chance sightings of some larger shark species. 
While interesting miniature marine life can be found hiding amongst the coral on most of Saba's sites, the imaginatively named Muck Dive near the Fort Bay Harbour is a must for keen macro enthusiasts. Here, divers can spot queen conches, pike blennies, razorfish, shortnose batfish, and more.
St Eustatius
Like its neighbours, St Eustatius – often known simply as Statia – is surrounded by a successful marine park that is home to a variety of distinct ecosystems. Though the marine park boasts over 50 sites, only around 35 of these are currently open to exploration, many of which provide interesting insights into this island's fascinating past. More than a dozen 18th century wrecks lie scattered around the island, and while the vessels themselves have largely disappeared, these sites still harbour an array of interesting artefacts.
Local government also recognised the benefit of shipwrecks as artificial reefs and attractions, with several scuttled vessels now open to divers. The most famous of these is the Charles L. Brown – an ex-cable-laying vessel now covered in colourful sea fans and sponges. At around 100-metres long, it is one of the largest wrecks in the Caribbean, requiring at least two dives to see it all and offering opportunities for penetration. The Chien Tong is another scuttled ship surrounded by snapper, jacks, and stingrays, with sea turtles gathering here at night to sleep among the wreckage.
Blue Bead Hole is another interesting site with artefacts of a different nature. As the name implies, this site is a hotspot for discovering the glassy cobalt-coloured tokens that were once used as currency on the island. But, whether you spot a bead or not, this site also hosts a variety of macro species, including seahorses, sailfin blennies, flying gurnards, and peacock flounders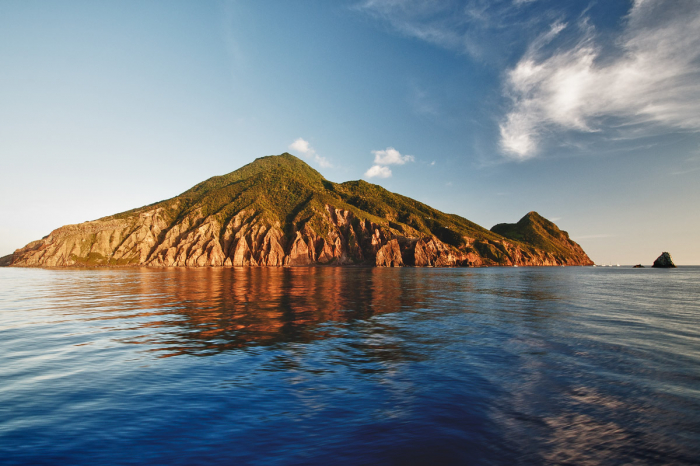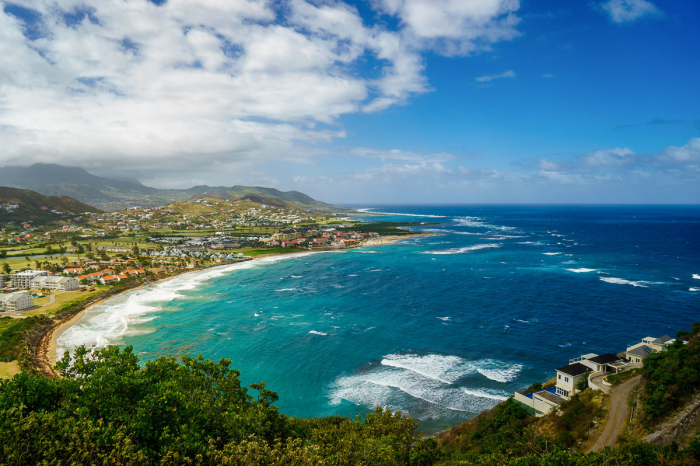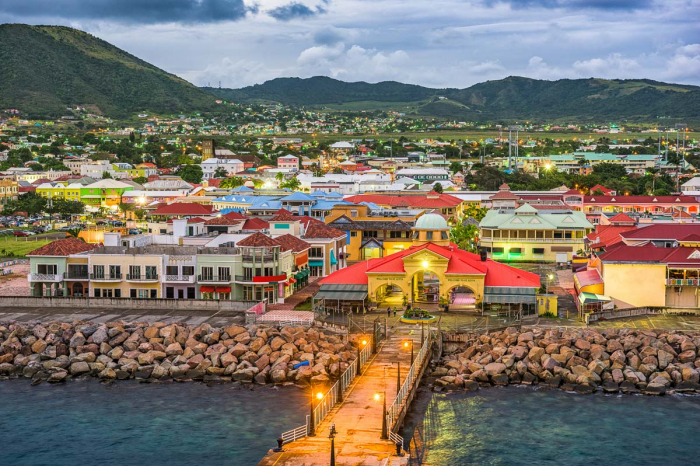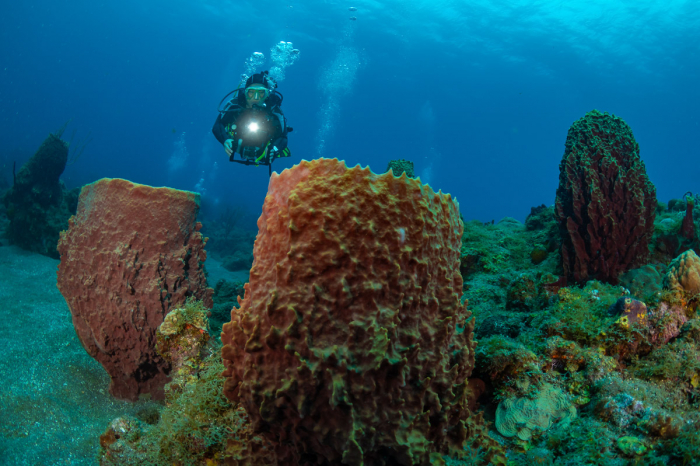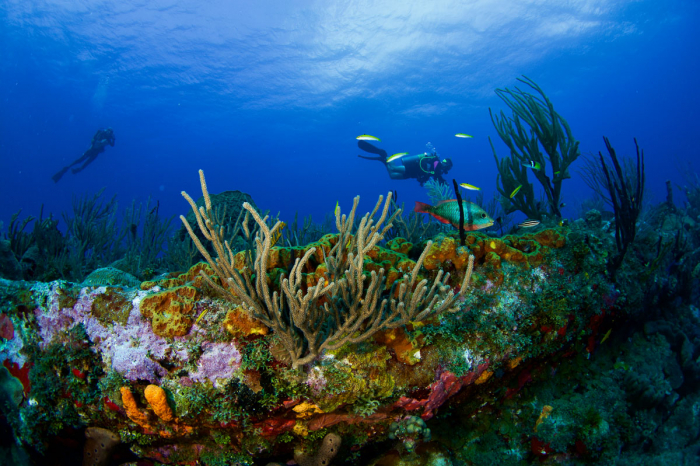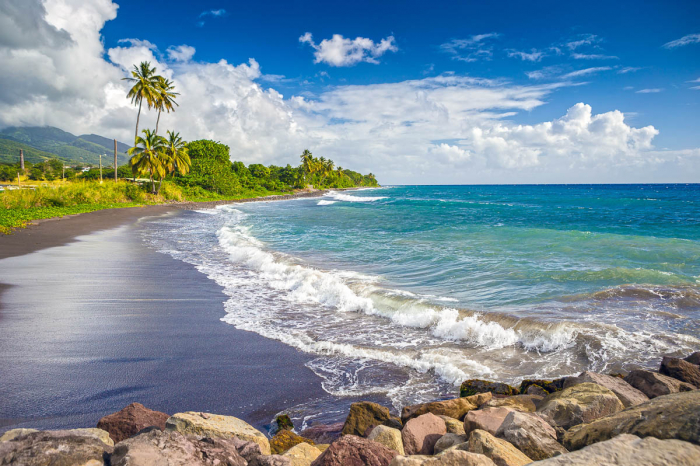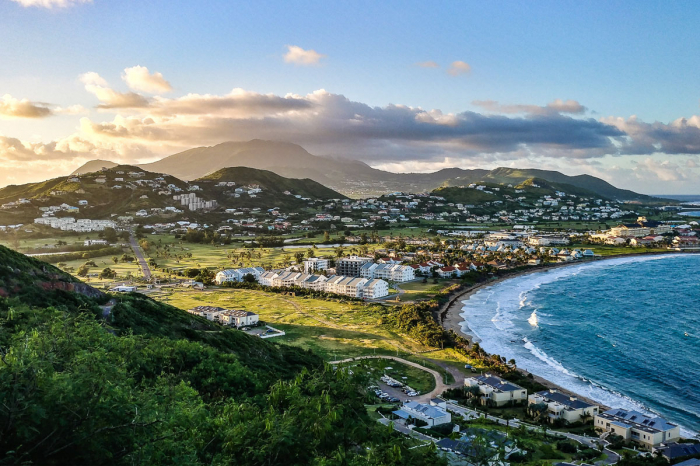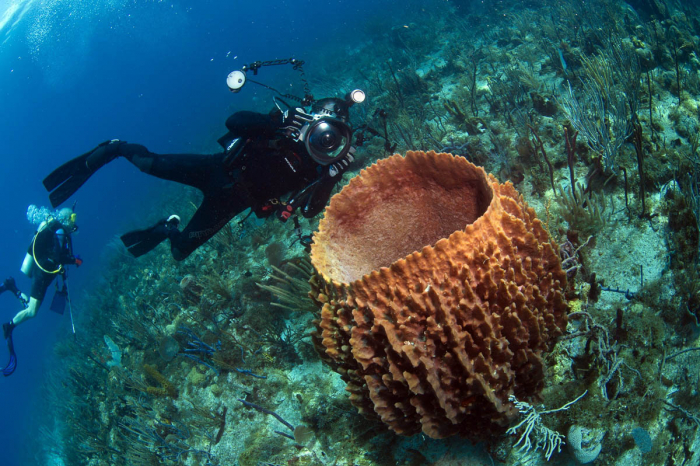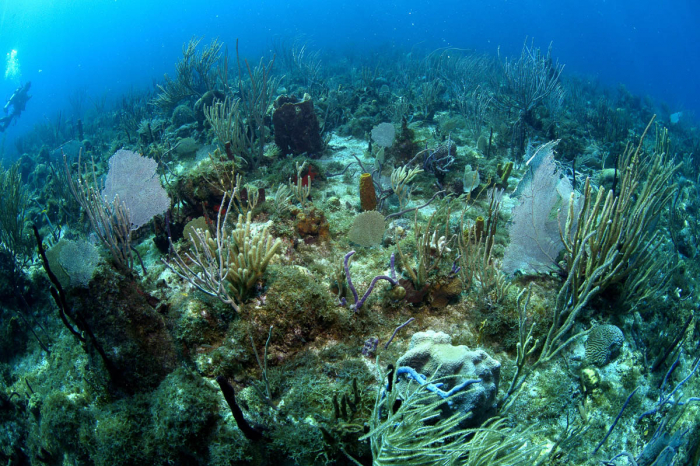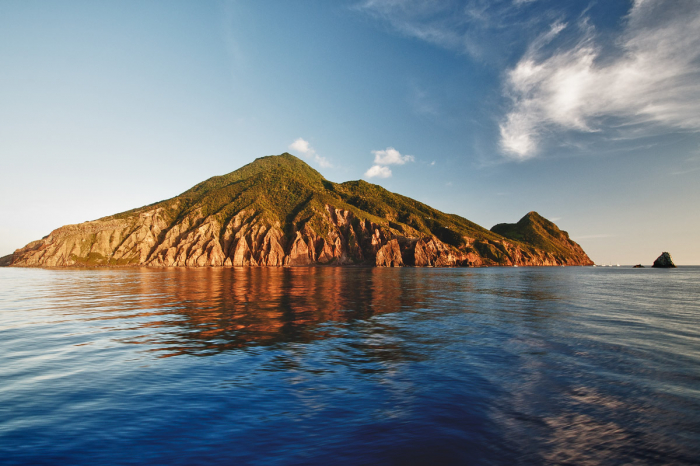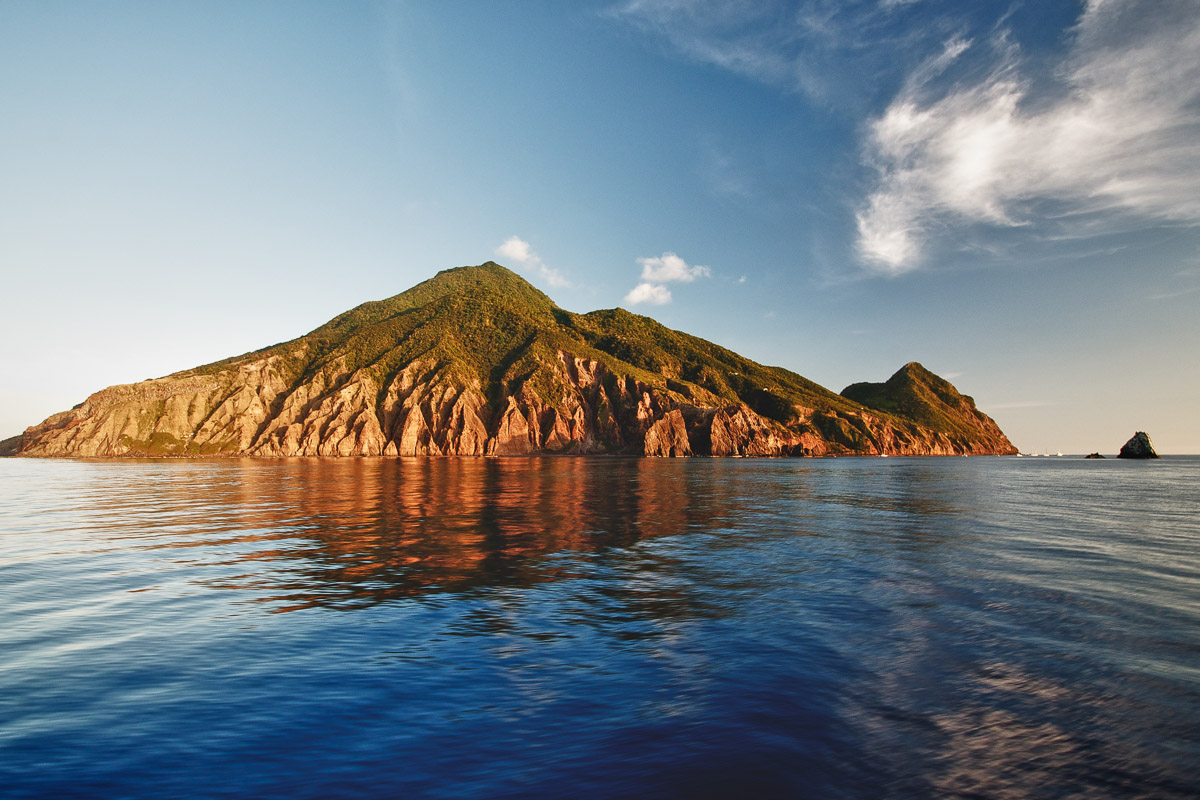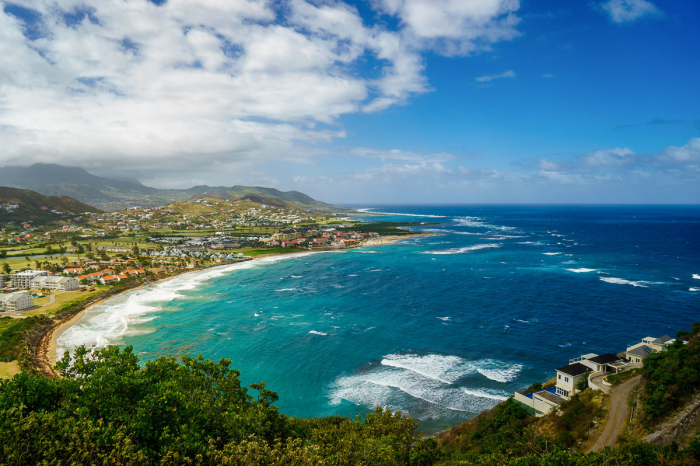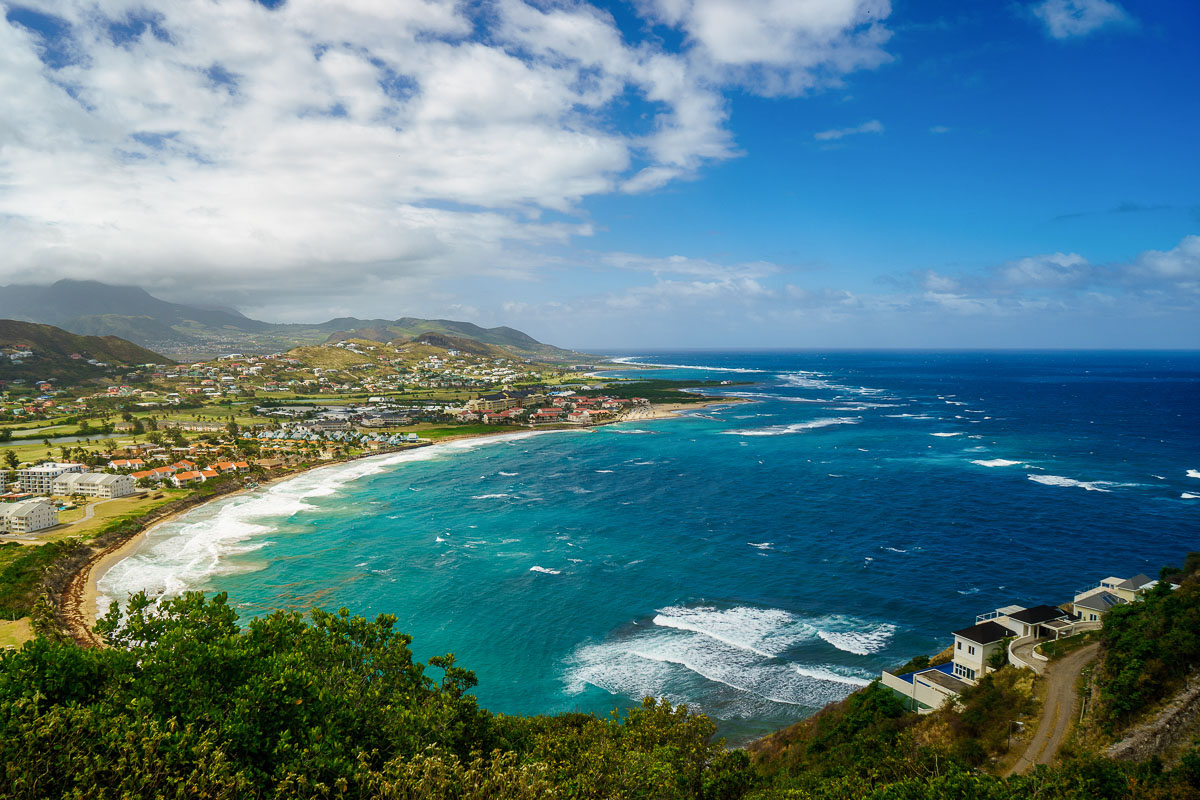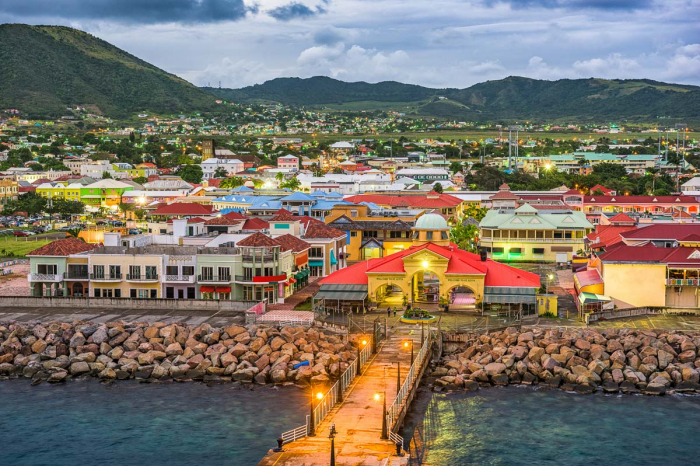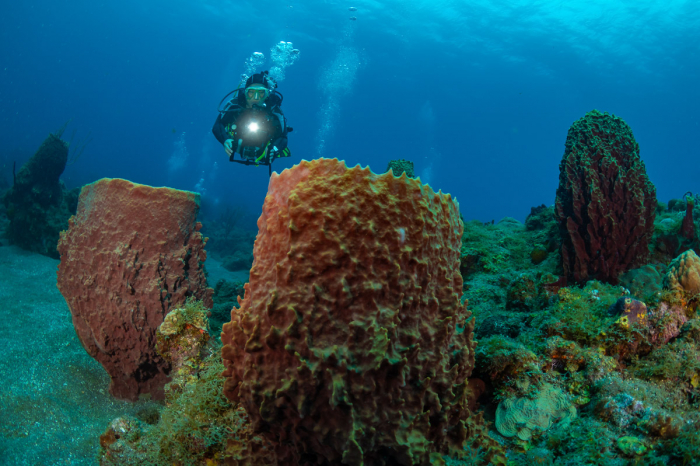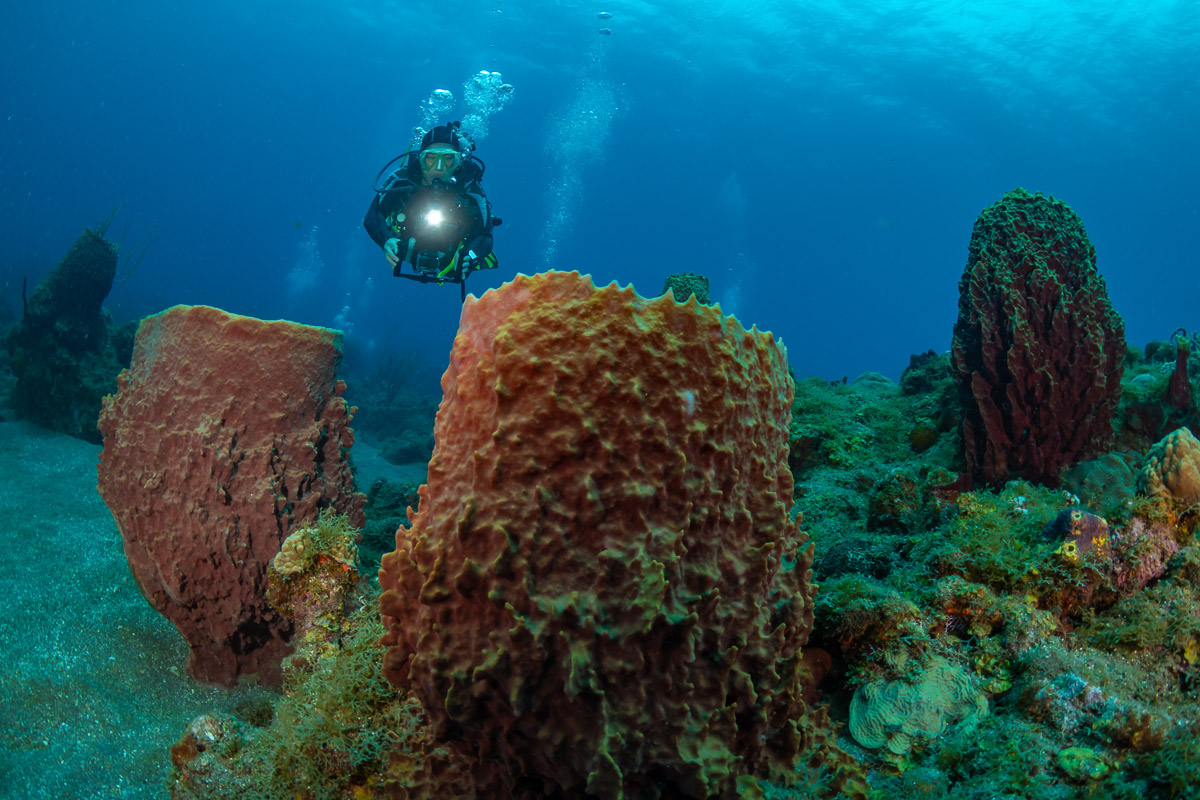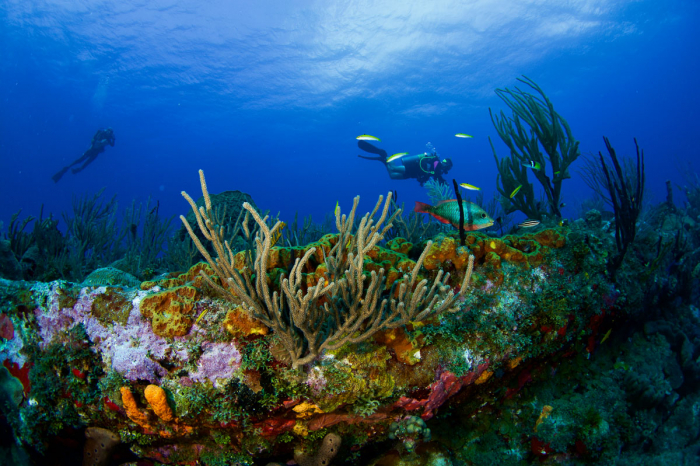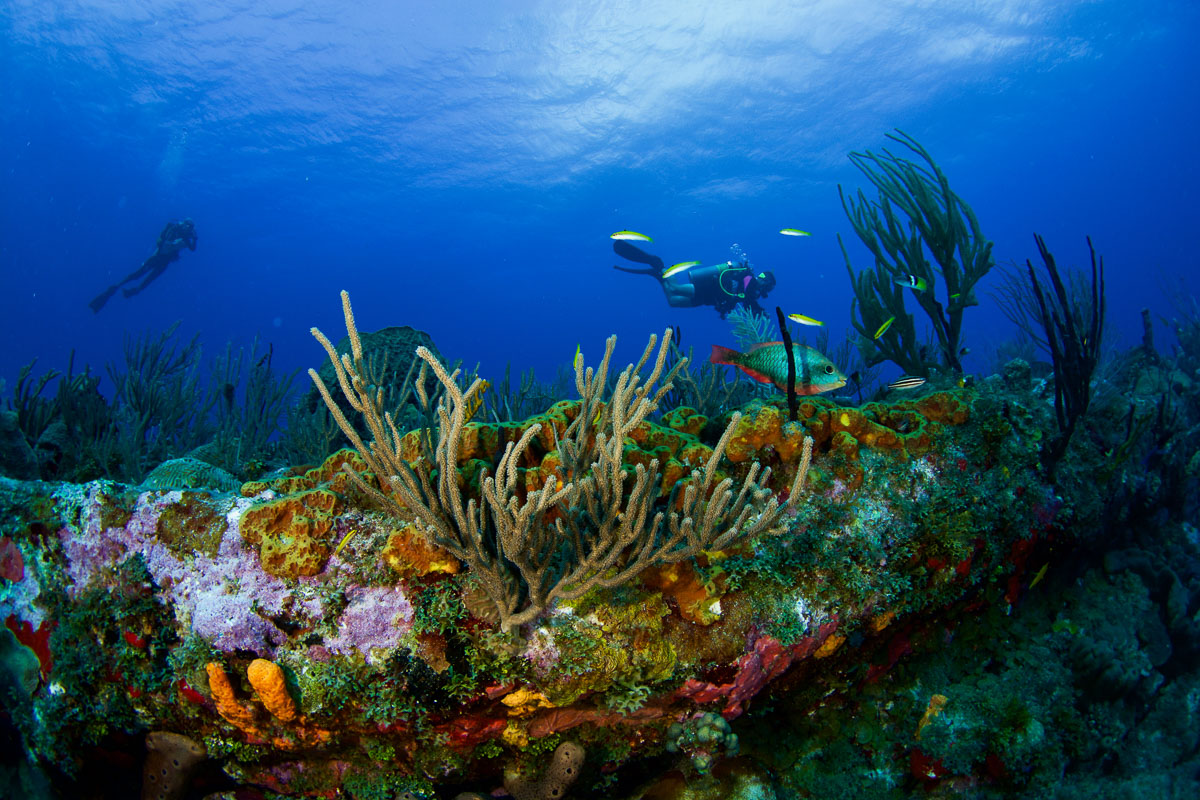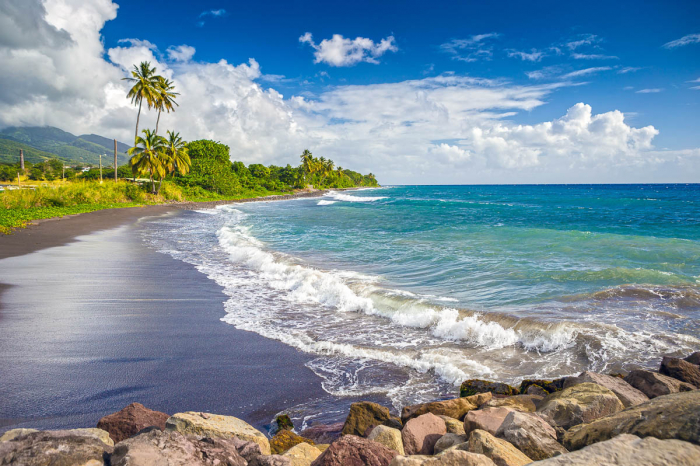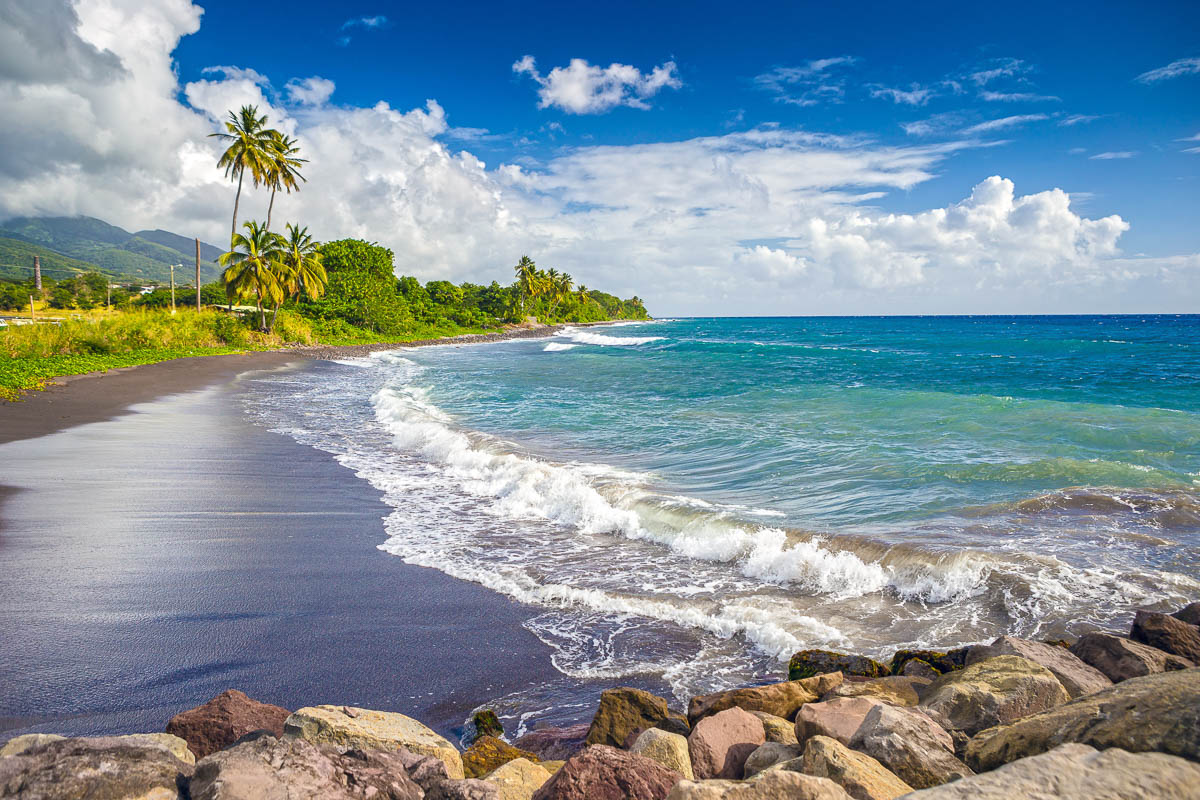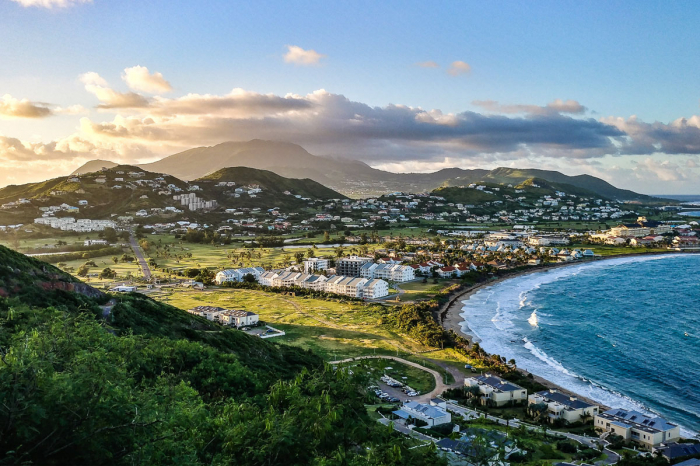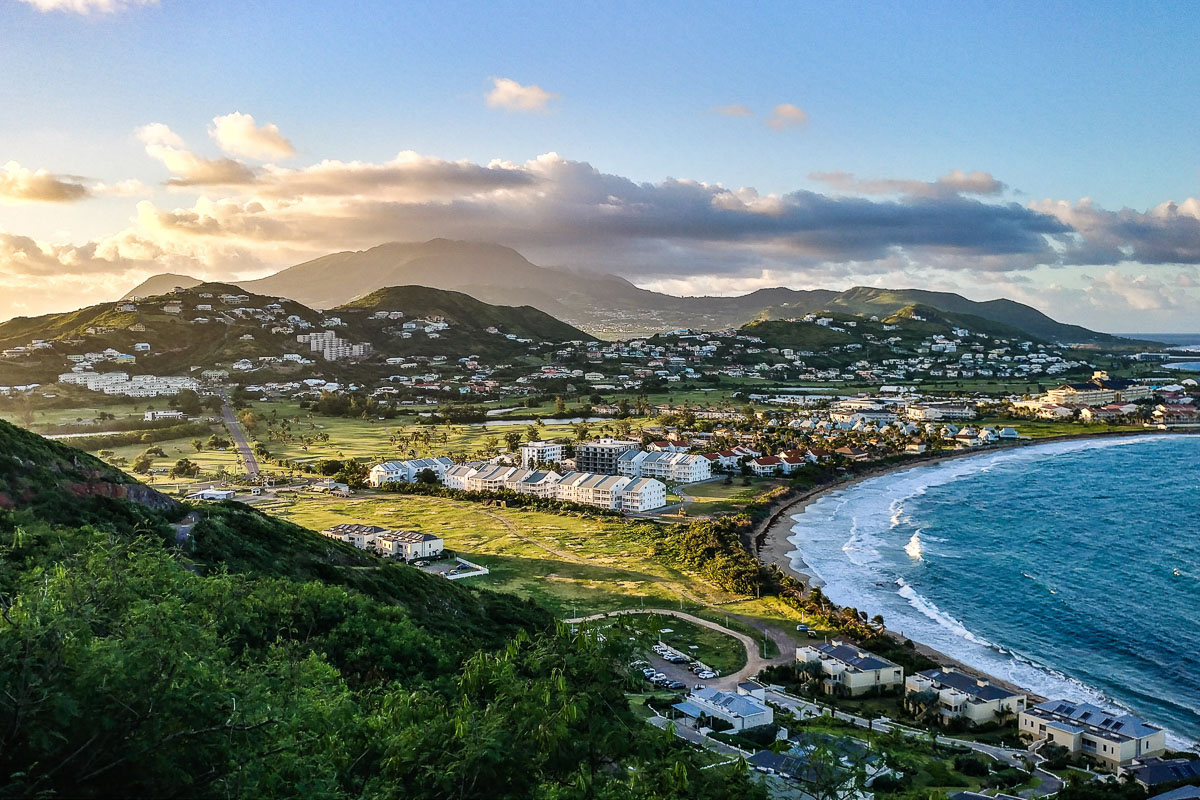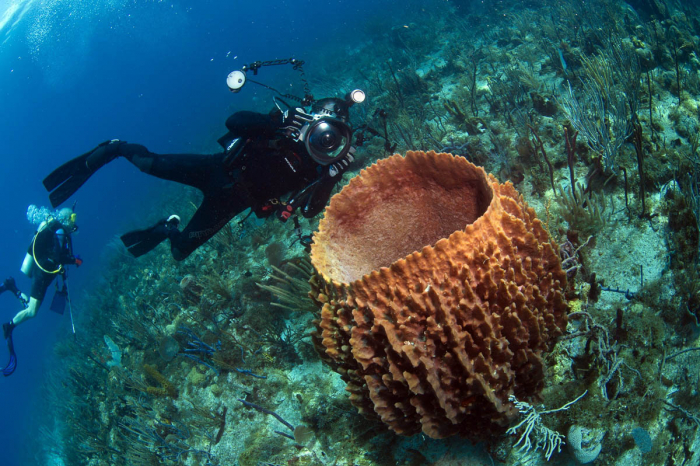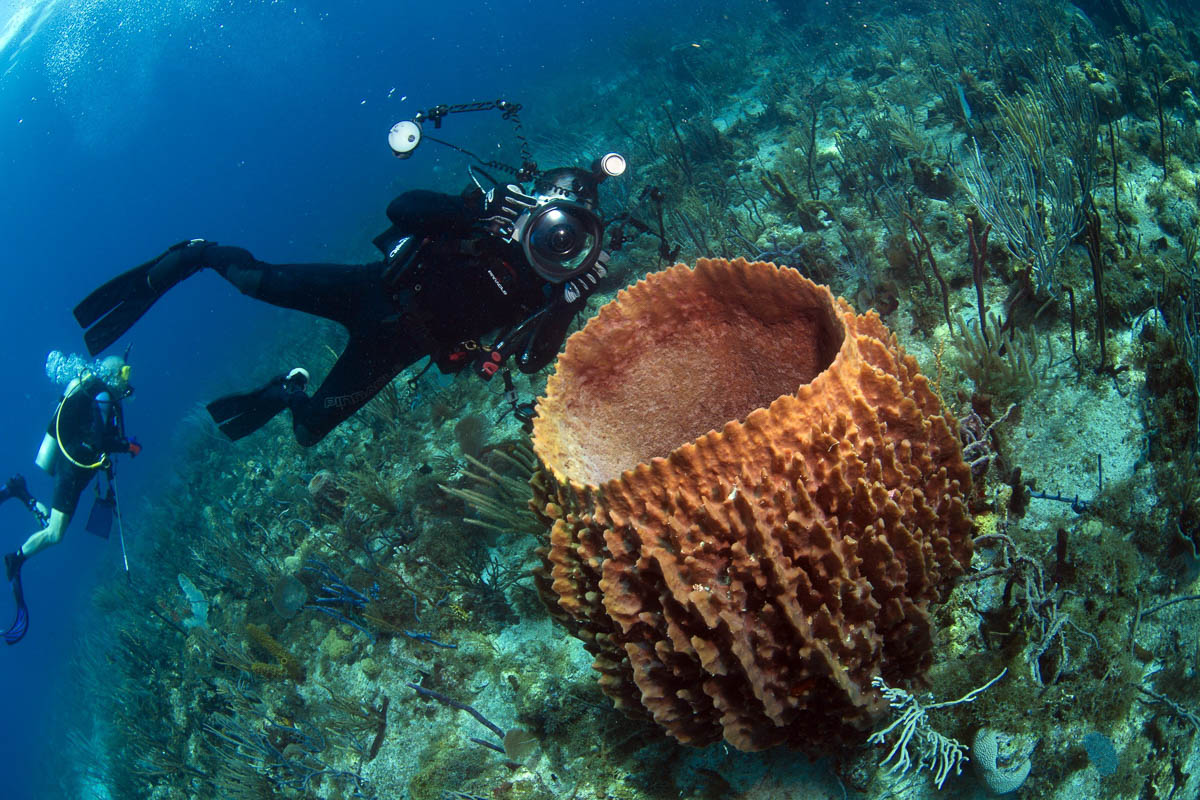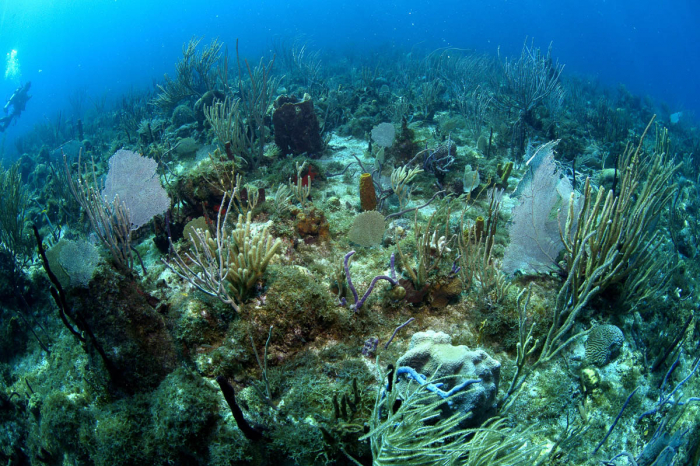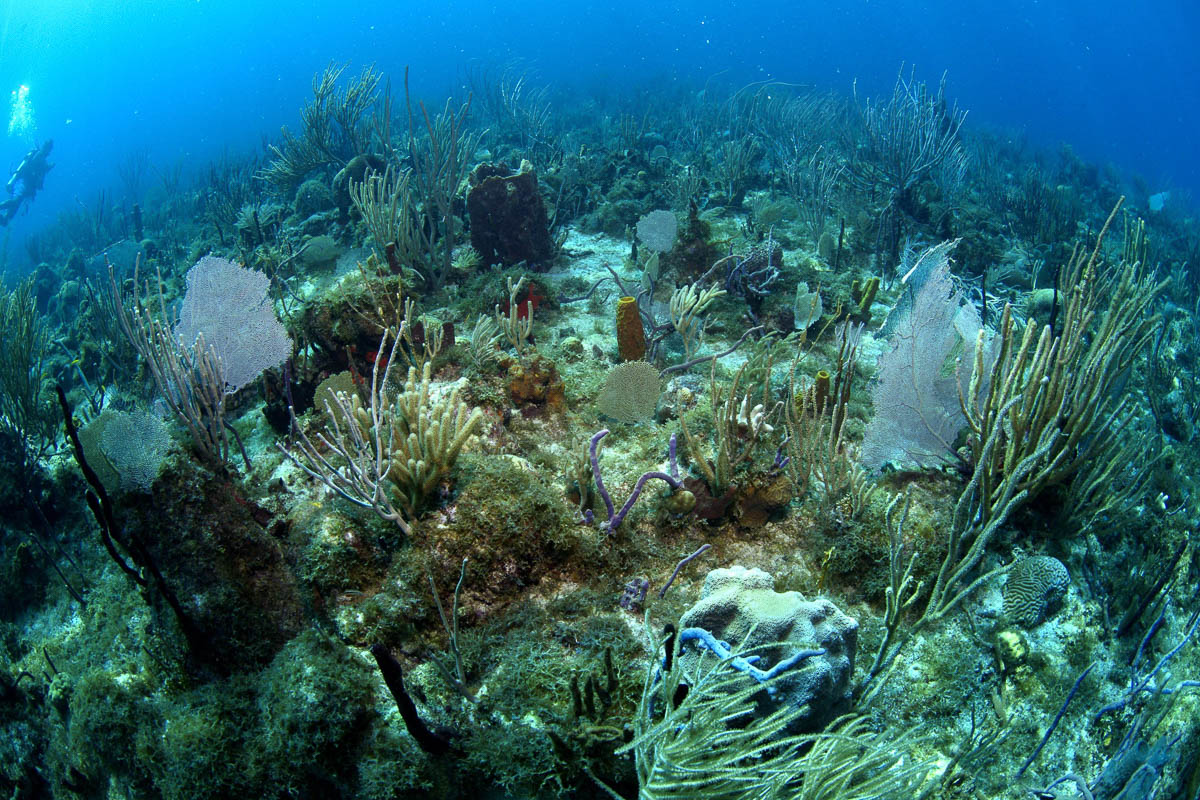 Diving Environment
Type
Reef, wreck, pinnacle
Level
Beginner to Advanced
Diving Season
Year round, best December to April
Top tips

The iconic blue beads of St Eustatius are the only historical items allowed to leave the island. It is said you cannot simply find a bead, the bead actually finds you.
Flying into Saba is not for the faint of heart. This island is officially home to the world's shortest commercial runway, measuring just 400-metres in length!
Hike up to the volcanic rim of Mt. Liamuiga, on the island of St Kitts, and cool off with a dip in the crater's inviting lake. 
About St Kitts & Nevis, Saba and St Eustatius
Although comprising three distinct destinations, St Kitts and Nevis, St Eustatius, and Saba stand side-by-side forming a roughly diagonal line within the northern section of the Leeward Islands. St Kitts is by far the largest island within this small chain, followed closely by its national companion, Nevis. These two islands are dominated by central volcanic peaks covered in dense rainforest, with the 1,152-metre tall Mount Liamuiga marking the highest point in the Leeward Islands.
Around 12-kilometres northwest of St Kitts is the island of St Eustatius, often affectionately known simply as Statia. Well known for its fascinating, albeit rather dark past, this small island is said to feature more colonial-period history per kilometre than almost anywhere else in the world – both above and below the water. Like its neighbouring islands, Statia is characterised by a looming volcanic crown. And, inside the crater, a verdant rainforest abounds with rare birds and plant life.
Sometimes referred to as the 'unspoiled queen of the Caribbean' Saba is a small, well-preserved island located another 25-kilometres northwest of St Eustatius. Perched at the tip of the aptly named Mt Scenery volcano, this island's dramatic terrain is arguably its biggest allure, with stunning hills reaching high into the sky and steep rocky cliffs tumbling into the sea. In fact, Sabah's shadowy silhouette is so dramatic, it is sometimes said to have been the muse for Skull Island.
Getting there
St Kitts' international airport receives direct flights from Miami, New York, Toronto, as well as connections from the Dominican Republic, Puerto Rico, Sint Maarten, and more. From St Kitts, it is a 45-minute ferry journey to the island of Nevis. As part of the Dutch Caribbean, St Eustatius is serviced by several flights a day from Sint Maarten, which in turn receives direct flights from the Netherlands, France, and various cities on the east coast of the USA, including Miami, New York, and Boston. Sint Maarten is also the only island offering flights to Saba, which is home to the world's shortest commercial runway, at just 400-metres in length. Flights last around 15-minutes and operate at least twice a day from Monday to Saturday. Ferry services also operate between each of these islands, offering an arguably more relaxing alternative mode of transport.
While St Kitts features a scenic railway route around the island, public transport isn't really an option in these destinations. Thankfully though, the size of these islands means walking or cycling are often viable options for getting around, while taxis and car rentals are available for longer journeys.
Where to stay
Despite being the biggest and busiest islands in this group, St Kitts and Nevis have managed to retain much of their original charm. And, while the bustling capital of Basseterre welcomes several cruise ships each week, there's still plenty of peaceful natural settings to be found – from the extensive southern beaches and rocky Atlantic coast to the ever-expanding rainforest. Highly-rated restaurants have popped up all over this blossoming destination, meaning you're never far from a memorable meal, and Port Zante is awash with shops, boutiques, and galleries. Nevis welcomes marginally fewer visitors than St Kitts, but holds much of the same appeal. If you're looking for maximum seclusion during your trip to St Kitts and Nevis, the latter island is almost certainly your best bet.
Once the busiest port in the Caribbean, St Eustatius now sees a lot less of the frantic development seen elsewhere in the region. Instead, this destination embraces its cultural roots and exudes authenticity as a result – providing an irresistible taste of what the Caribbean once was. Resorts, hotels and homestays on Statia are largely concentrated around the town of Oranjestad, with a few additional options scattered around the edge of the southern national park.
With just 2,000 people spread over 13 square-kilometres, Saba is the least-populated territory in the Americas – making it ideal for those who like to escape. This small island promises big adventures in a stunning natural setting, far from the mass tourism of other Caribbean destinations. But, bear in mind that due to its steep cliffs, there are virtually no permanent beaches anywhere on the island. A small yet diverse selection of intimate accommodation options can be found on Saba, ranging from self-catering cottages to local homestays and a luxury resort.
Seasons
The tropical Caribbean climate means that St Kitts and Nevis, Saba, and St Eustatius offer great scuba diving all year round. But, there are some seasonal changes in the weather that are worth bearing in mind.
As with many tropical destinations, the two main seasons are dictated by the amount of rain. In St Kitts and Nevis, Saba, and St Eustatius, the dry season runs from December to March, with average temperatures of around 28°C and 26°C on land and in the water respectively. The wet season runs from June to November, bringing a higher chance of downpours, but the diving is rarely affected. Temperatures also peak during the wet season, averaging around 32°C on land and 29°C in the water.
Keep in mind that hurricanes are possible between June and November, with the possibility peaking towards the end of the season. Hurricanes rarely interfere with the diving in this region, though strong winds can occasionally cause choppy conditions and reduced visibility. 
Conservation
The islands of St Kitts and Nevis are completely encircled by a designated marine park which extends several kilometres out to sea. On land, the Central Forest Reserve National Park covers around 25% of St Kitts, playing host to an array of bromeliads, orchids and other exotic flowers. Unlike elsewhere in the world, the rainforest here is actually expanding rather than shrinking, helped greatly by the reduction of sugarcane fields and restrictions that prevent development beyond a specific elevation.
On St Eustatius, visitors are encouraged to learn about the island's fascinating natural and historical attractions throughout the three protected areas; Statia National Marine Park, the Quill/Boven National Park and the Miriam C. Schmidt Botanical Garden. The Statia National Marine Park was created in 1996, protecting the entire coastline. And, while some 60 or so dive sites have been documented, strict rules allow access to just 35 and a maximum of one boat per site, minimising any impact of dive tourism on marine life.
Created in 1987, Saba's extensive marine park circles the entire island and extends from the surface to a depth of 60-metres. The total area is approximately 1300 hectares. It remains one of the few self-sustaining marine parks anywhere in the world, with revenue raised through visitor fees, souvenir sales, and donations. 
---
St Kitts and Nevis, Saba and St Eustatius liveaboards