Scuba diving in
Anguilla, St Maarten and St Barts
Renowned Caribbean island destinations offering salubrious lifestyles, contrasting colonial influences, and enticing scuba diving on protected reefs littered with shipwrecks.
Highlights
Salubrious island getaways with accessible, relaxed scuba diving 
Explore a wonderland of lesser-known Caribbean wreck dives
Dive throughout a network of marine protected areas
Beautiful beaches, bustling nightlife, and boutique shopping
Boasting beautiful bays sprinkled with powder-white coral sands, up-market attractions, and an assortment of colonial-influenced culture, these three island destinations should be high on everybody's Caribbean bucket-list. While Anguilla, St Maarten and St Barts are fast developing into some of the Caribbean's most happening holiday haunts on land, a handful of protected areas surrounding these islands ensure plentiful snorkelling and scuba diving for all experience levels. But for many scuba enthusiasts visiting these extraordinary islands, it's the high number of diveable wrecks that are the biggest draw.
Diving in Anguilla, St Maarten and St Barts
Schooling reef fish

Year round

Macro Creatures

Year round

Plentiful reef life

Year round
It would be easy to sail straight past Anguilla, St Maarten and St Barts without giving a second's thought to their potential for scuba diving. But, these small, scenic islands actually offer a surprising diversity of underwater attractions.
Anguilla
Despite its size, Anguilla is home to a number of marine parks where seagrass meadows and coral reefs abound with life. Protected areas include Little Bay, Shoal Bay and Island Harbour, Sandy Island, Prickly Pear Cays and Seal Island, Dog Island, and Sombrero Island. Scuba diving in these protected sites promises healthy hard and soft corals, gorgonian sea fans, and sponges, along with conchs, lobsters, eels, angelfish, and grunts. Stingrays, eagle rays, and turtles can also be seen, along with larger fish species like tarpon, barracuda, and reef sharks.
Wreck diving in Anguilla
Within these marine parks and the surrounding waters, Anguilla also boasts a high concentration of shipwrecks, around nine of which are suitable for divers. Many of these wrecks were purposefully scuttled having been damaged during bad weather. The 1984 Hurricane Klaus, for example, resulted in the creation of popular wreck dives such as the Sarah, Ida Maria, and Commerce. Others met a more natural end, such as the protected El Buen Consejo wreck which went down in 1772 and features 29 cannons, numerous cannon balls, and three anchors. Additional noteworthy wrecks include the Oosterdiep, Catheley H, Meppel, and Lady Vie.
St Maarten
St Maarten's southern coast plays offers much of this island's diving, with around 35 individual sites. The Man of War Shoal Marine Park is a particular highlight for divers, covering almost 8,000-acres and offering some of the best marine biodiversity in the Caribbean. Brain coral, sponges, and sea fans litter the reefs around St Maarten, supporting macro species such as nudibranchs, frogfish, and blennies, as well as blue tangs, sergeant majors, surgeonfish, and chromis. Southern stingrays and eagle rays can often be seen, along with nurse, Caribbean, and blacktip reef sharks. Humpback whales and dolphins also pass through the area during their mating season. Popular dives include Mike's Maze, Fish Bowl, and Big Momma, which is the best site for shark encounters.
Wreck diving in St Maarten
Divers can explore 11 wrecks around the coast of St Maarten, with HMS Proselyte being the most popular. The vessel struck the reef in the Man of War Shoal Marine Park in 1801 and now lies with its various guns, ballast bars and anchors scattered around the seafloor and encrusted in corals. Another interesting wreck in the marine park is the 60-metre Carib Cargo which was 'lost' for several years after it was scuttled, resulting in its nickname of the Carib Ghost. Other diveable shipwrecks along this coast include the Teigland, Porpoise, and Fuh Sheng.
St Barts
Like Anguilla and St Maarten, scuba diving around St Barts primarily focuses on the island's marine protected areas, which were established in 1996. The reefs within these zones are healthy and diverse, featuring both hard and soft corals, as well as gorgonians, sponges, anemones, and more. And, as a volcanic island, divers can also encounter plenty of craggy outcroppings and coral-encrusted swim-throughs to explore, such as those at Coco Island Caves. Pain de Sucre – or 'Sugar Loaf' – is one of the island's most popular dive sites, offering opportunities to spot some of the area's bigger species, including schools of barracuda and big-eye jacks, as well as both reef and nurse sharks.
Wreck diving in St Barts
St Barts features a small selection of diveable wrecks, most of which are located on the island's southwest coast. Kayali was a fishing trawler that now lies at a depth of 30-metres, offering multiple penetration routes for suitably certified divers. Resting upside down on the seafloor, the 61-metre Nonstop Wreck is said to be the remains of a luxury yacht that sank during a hurricane in 1989. The Marignan and Dakar wrecks are two more fishing vessels that can be explored by divers.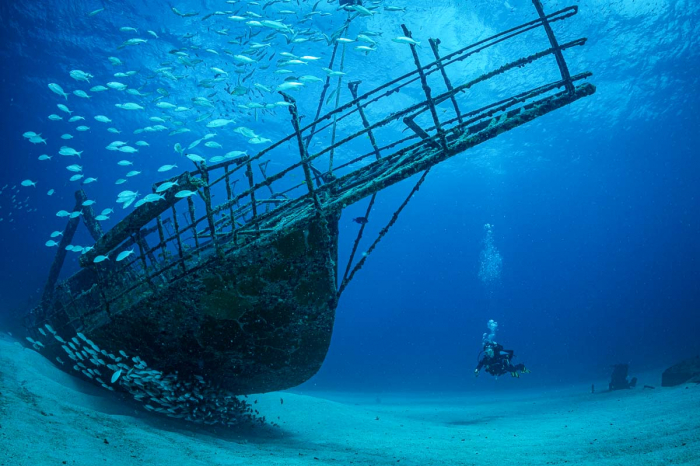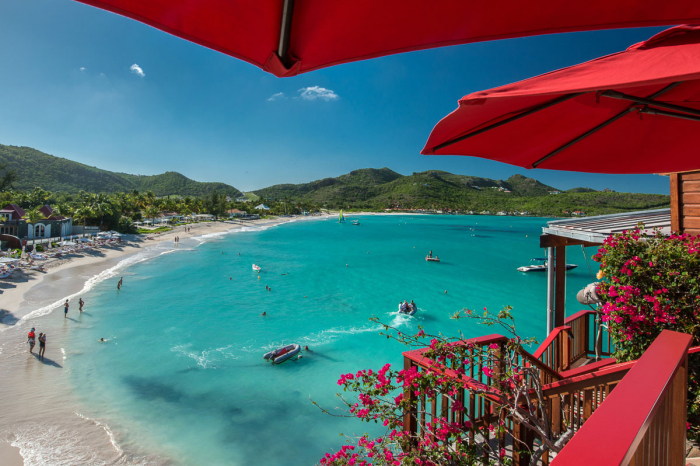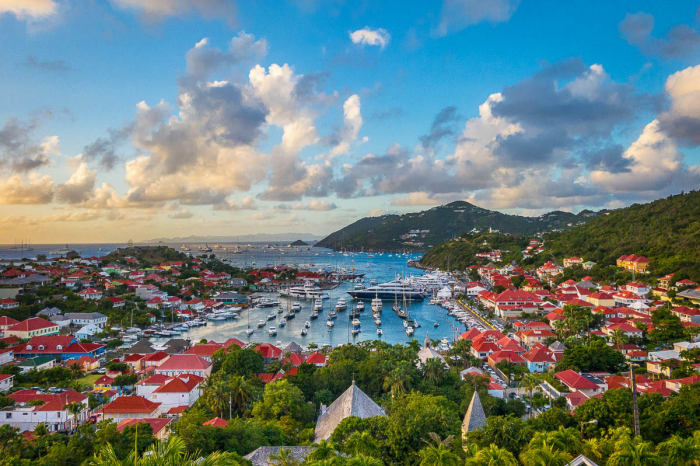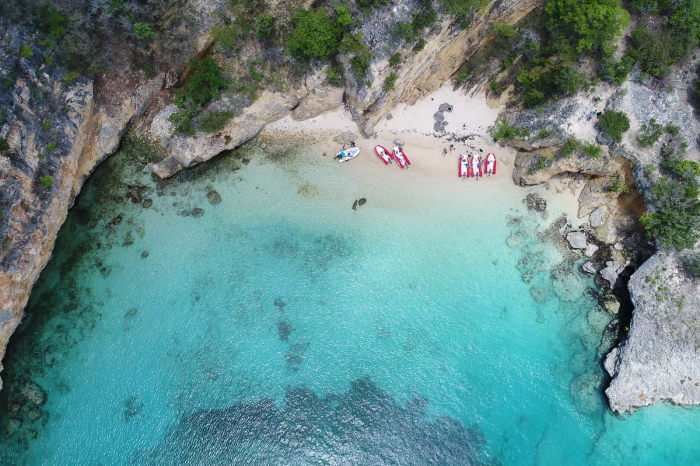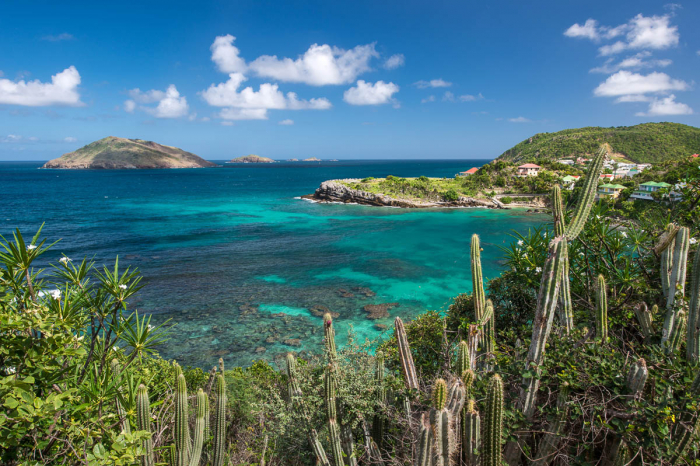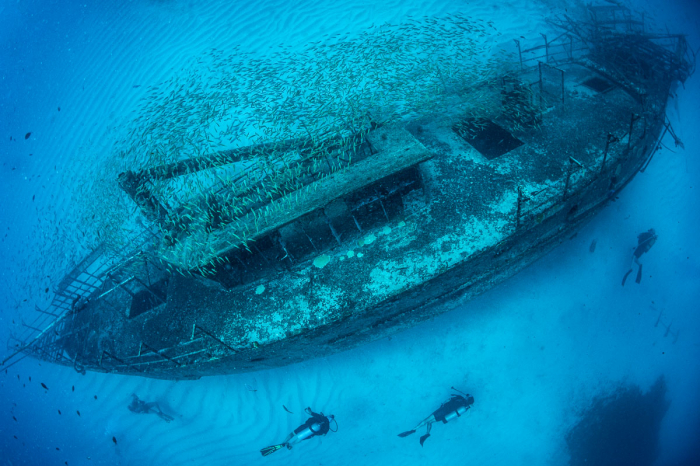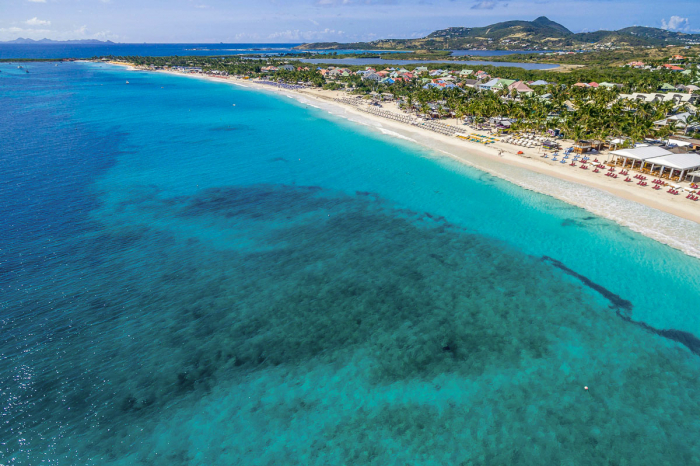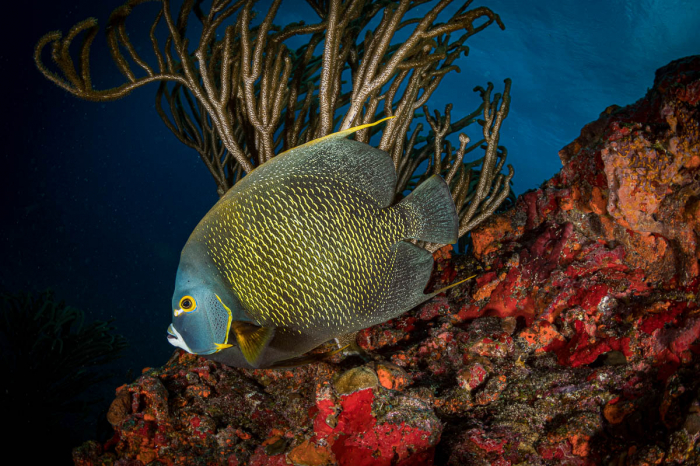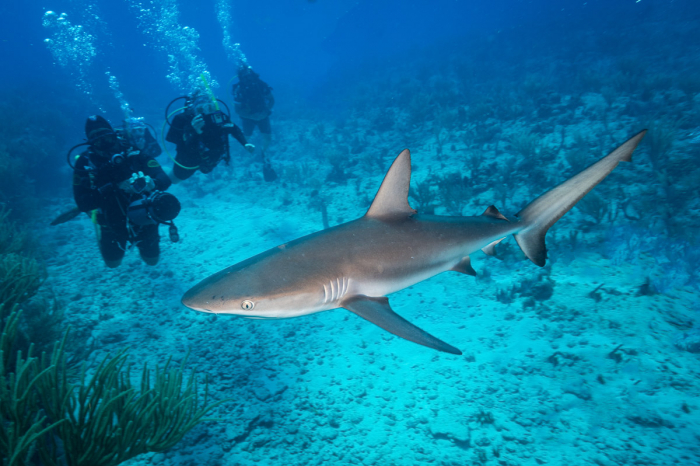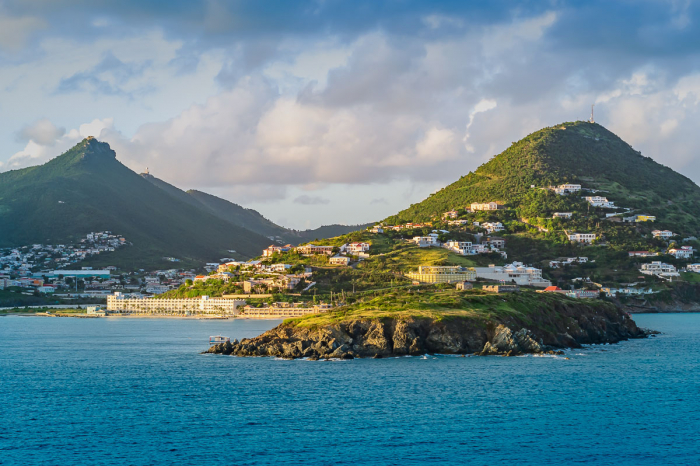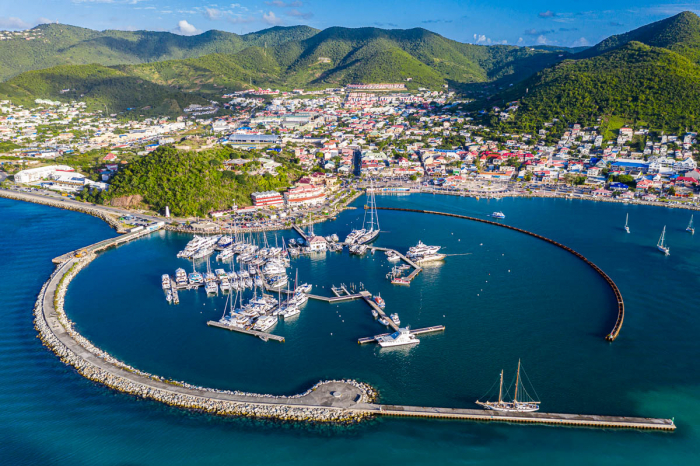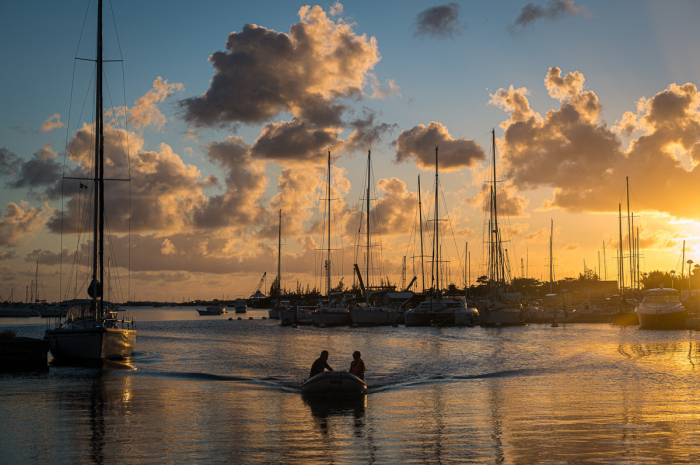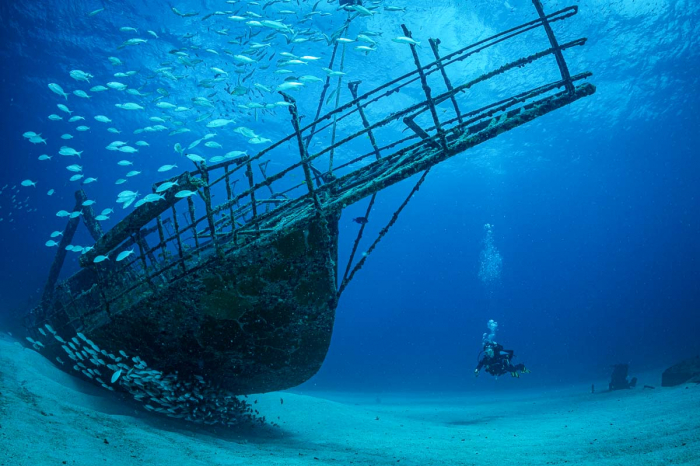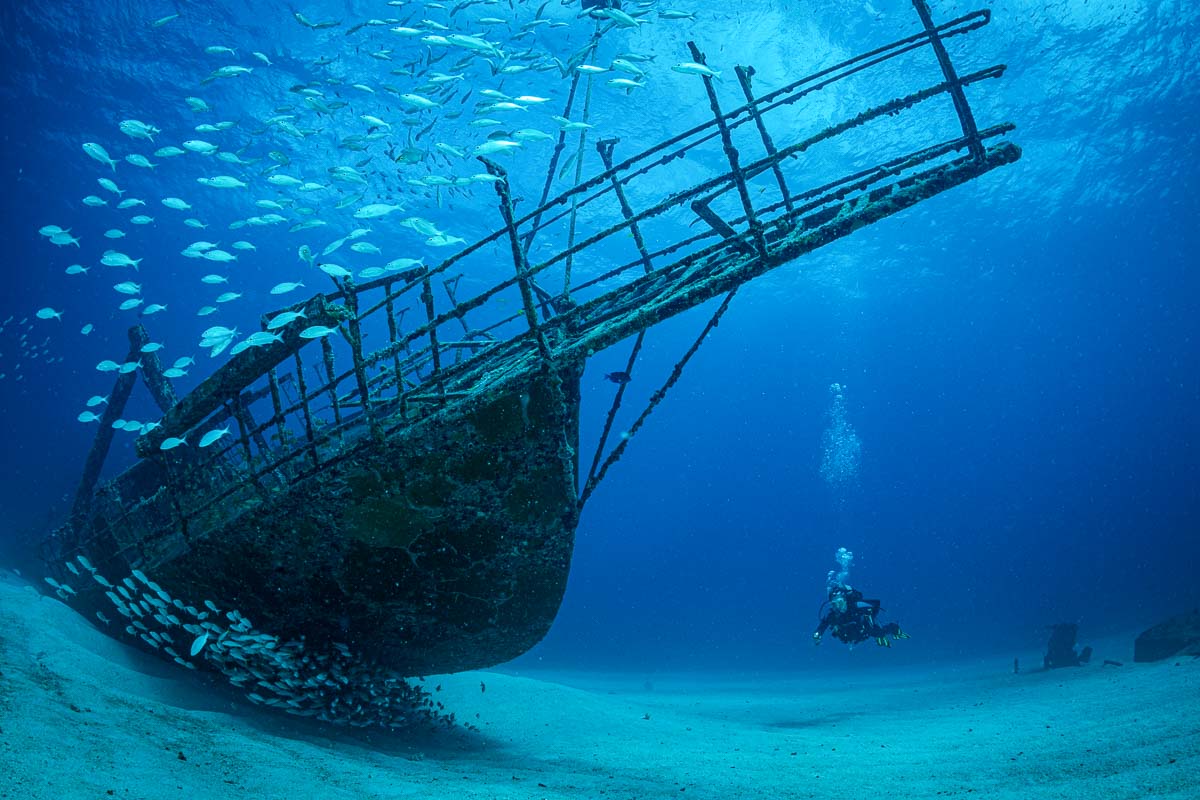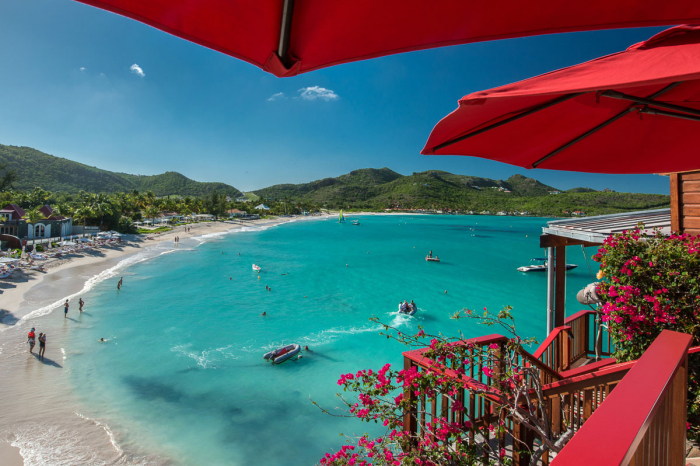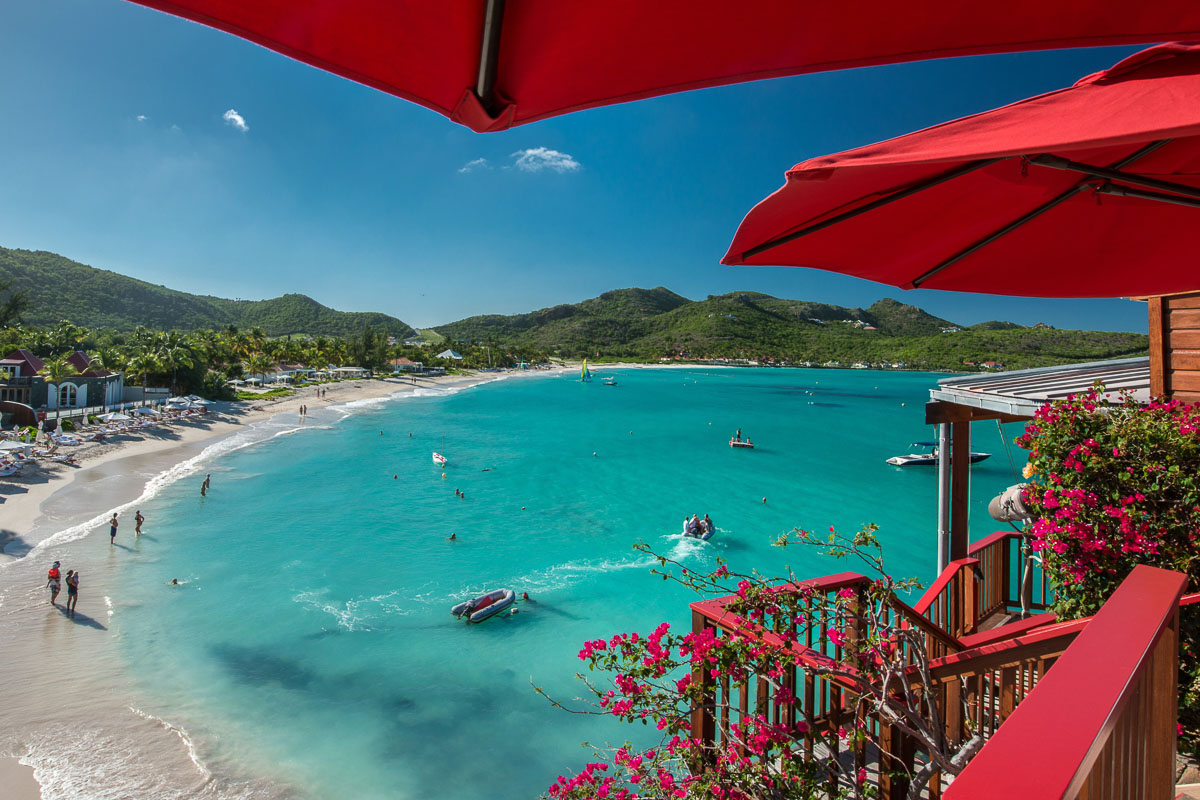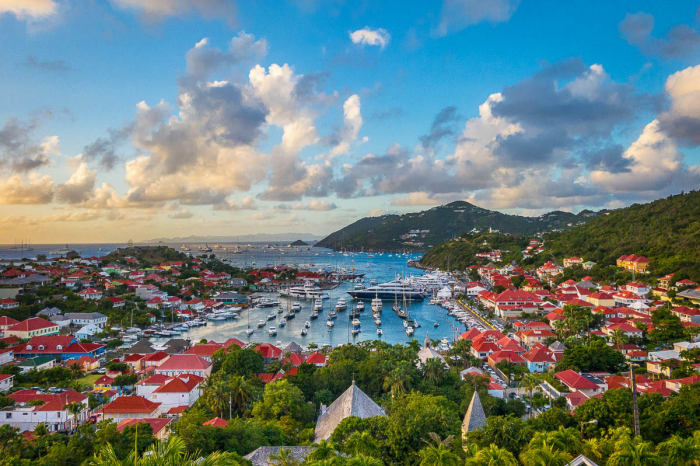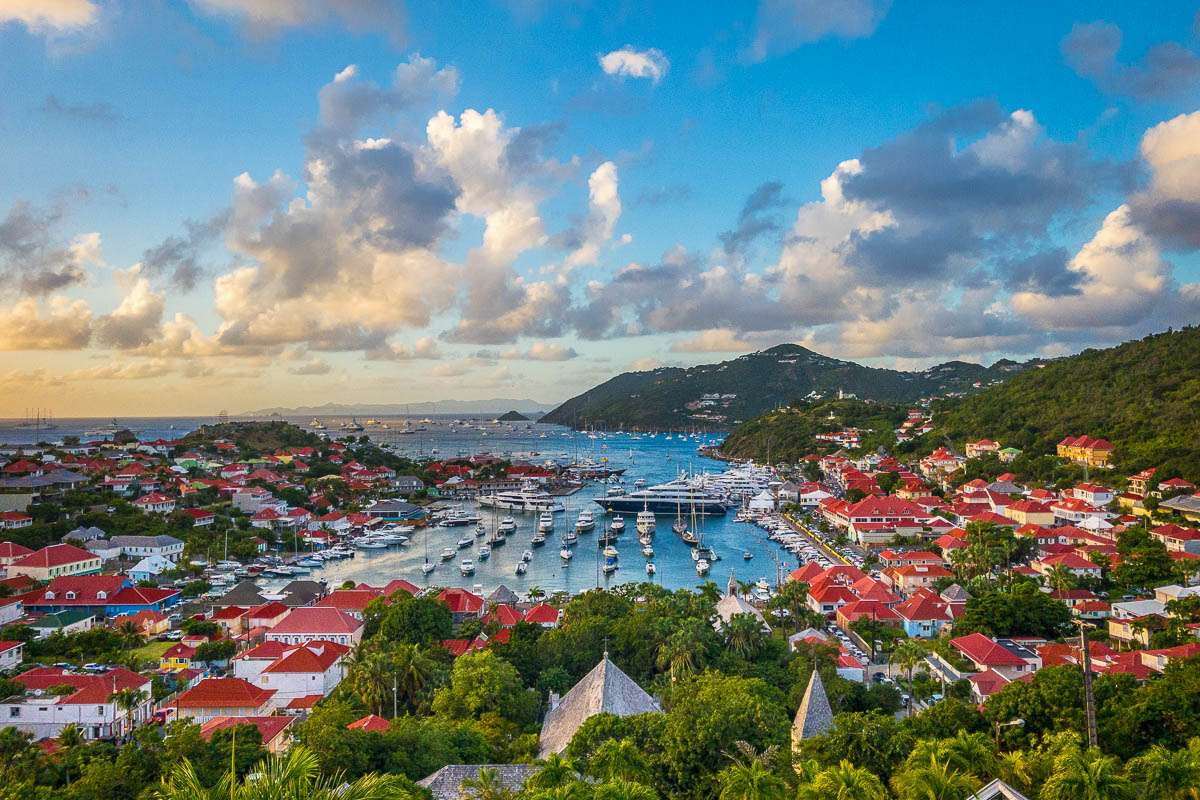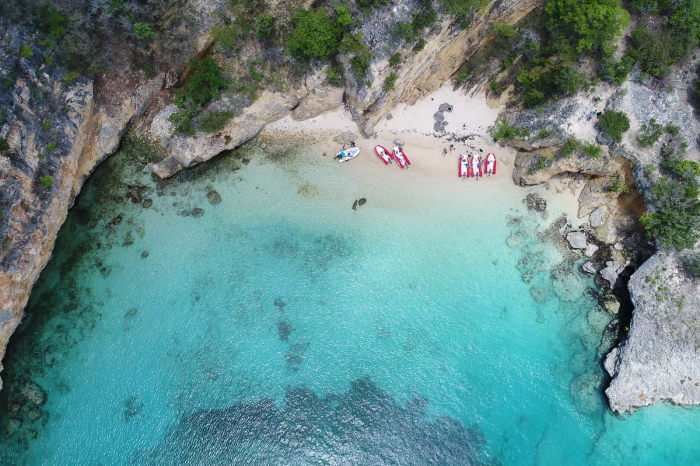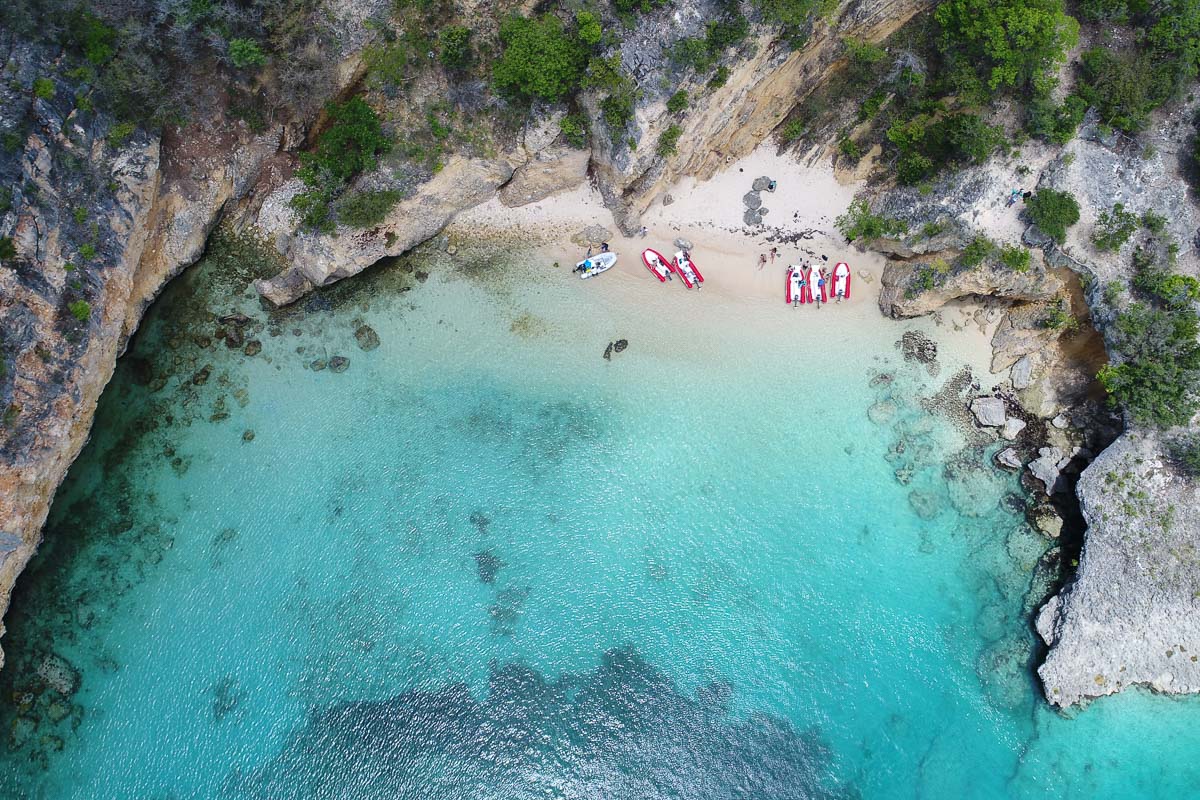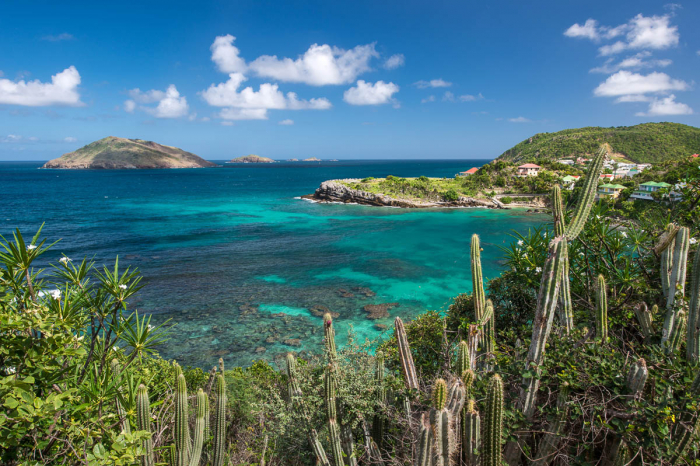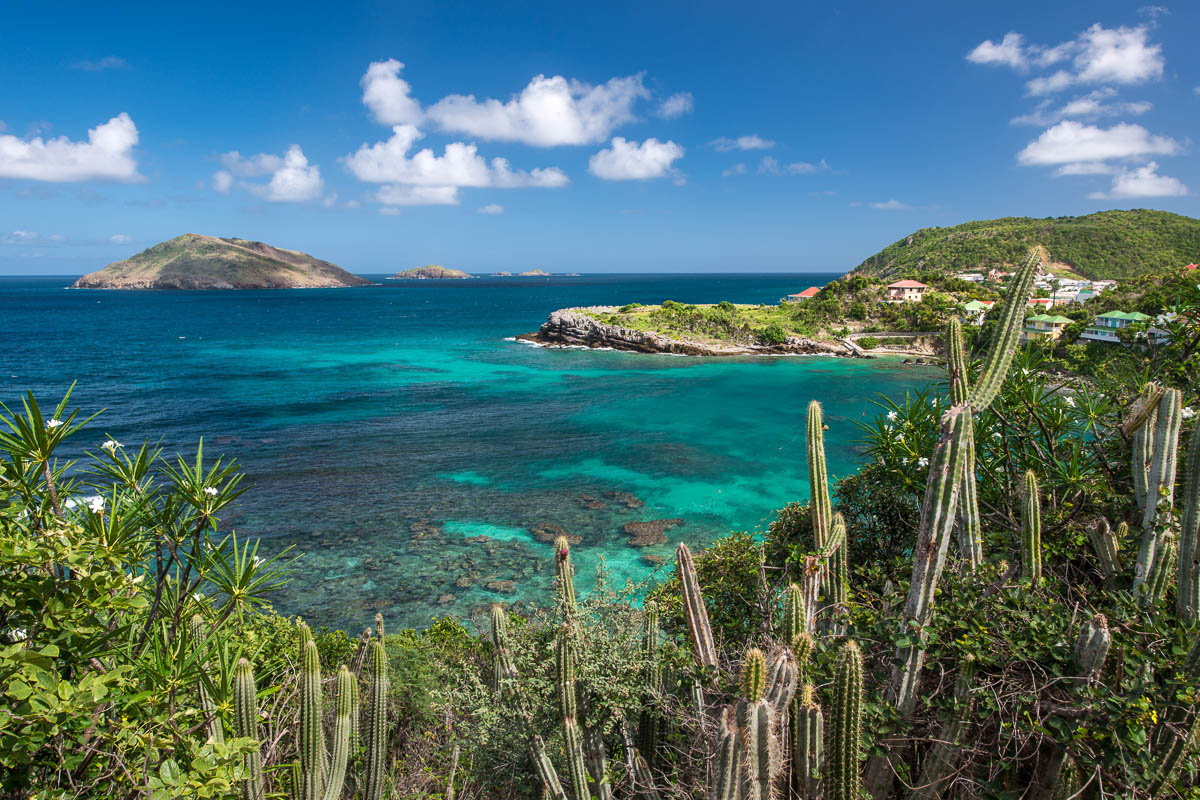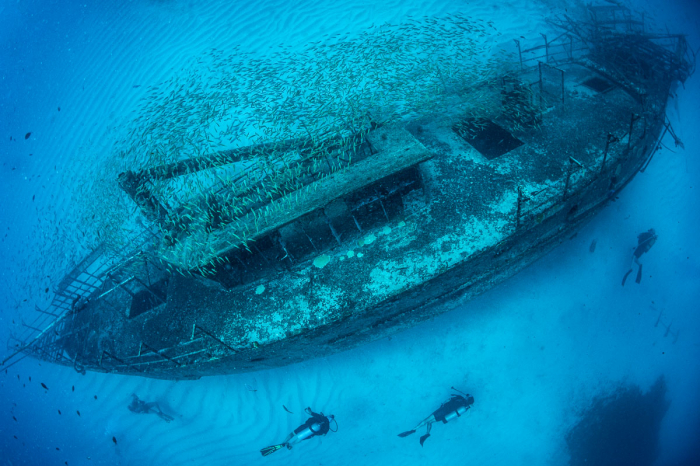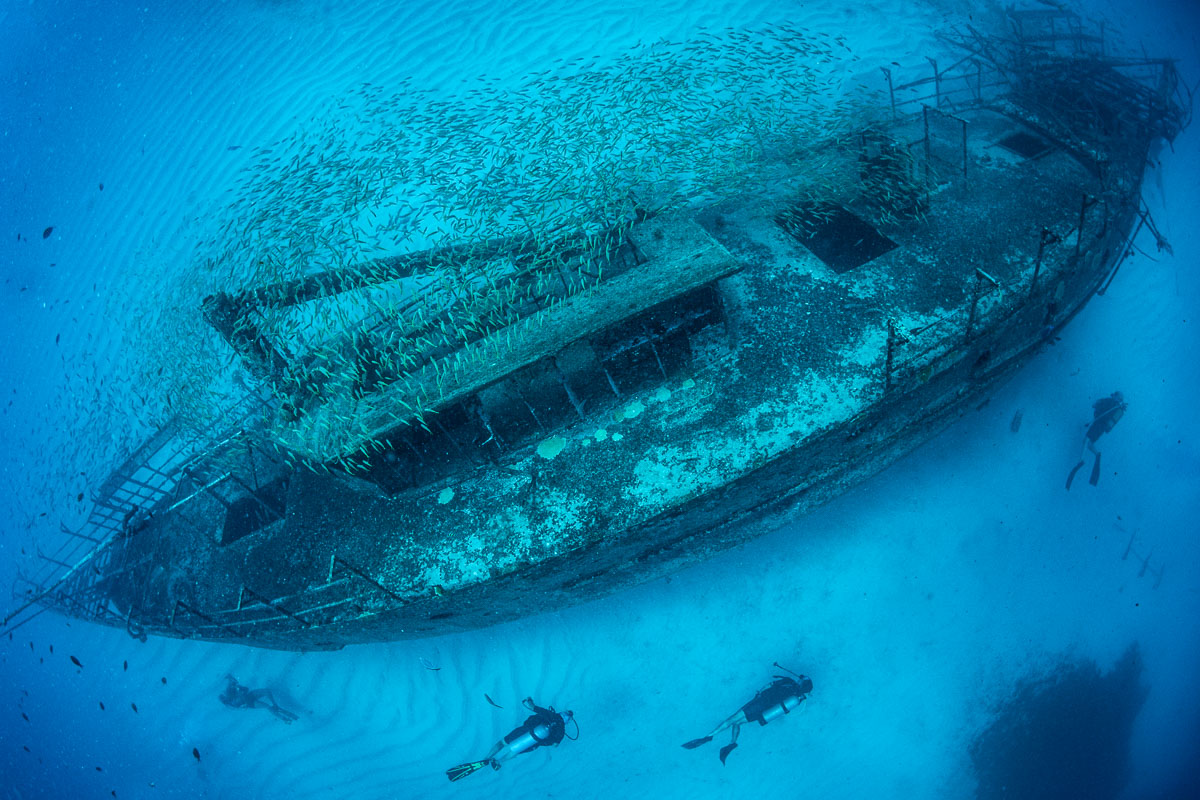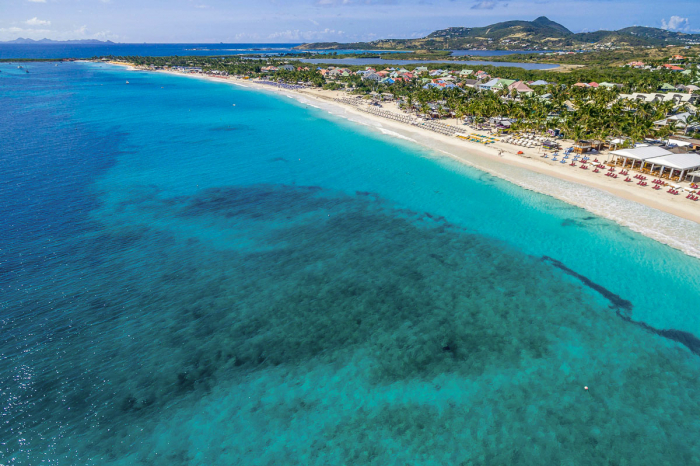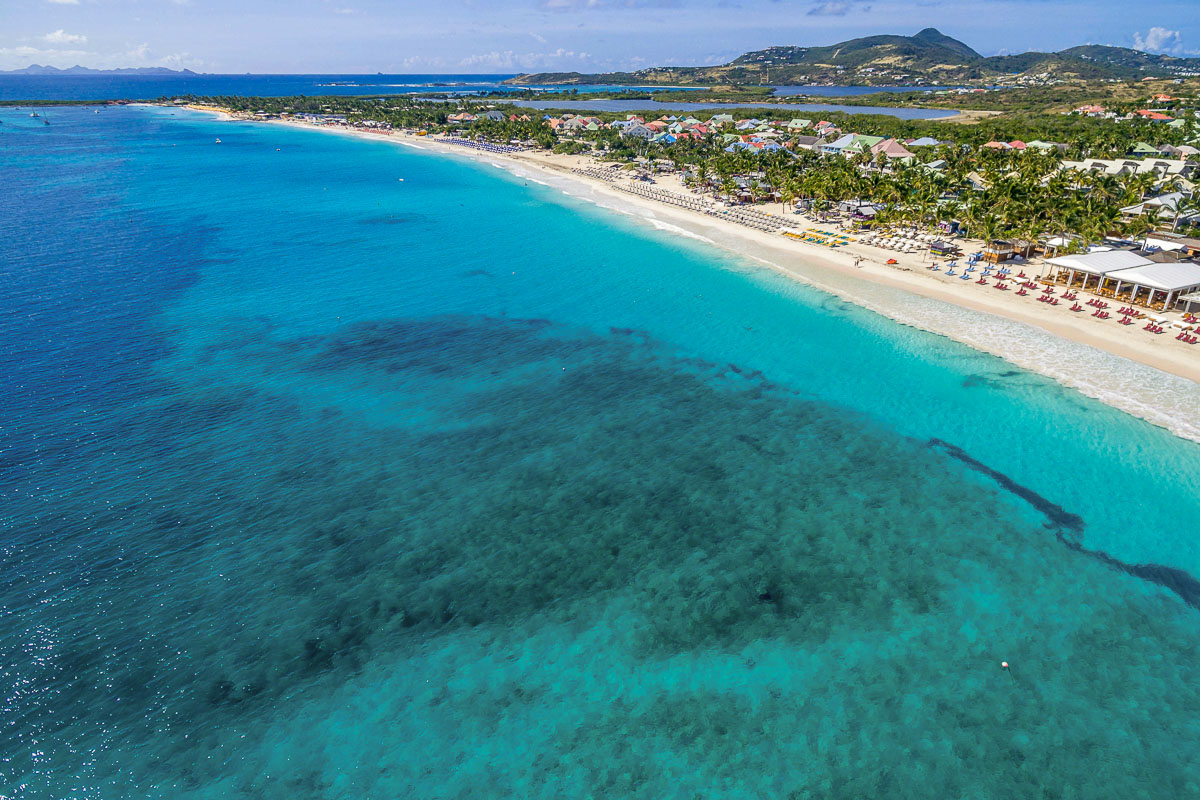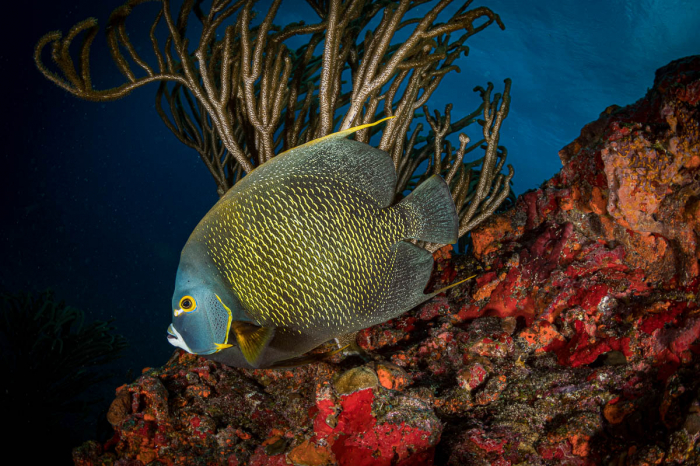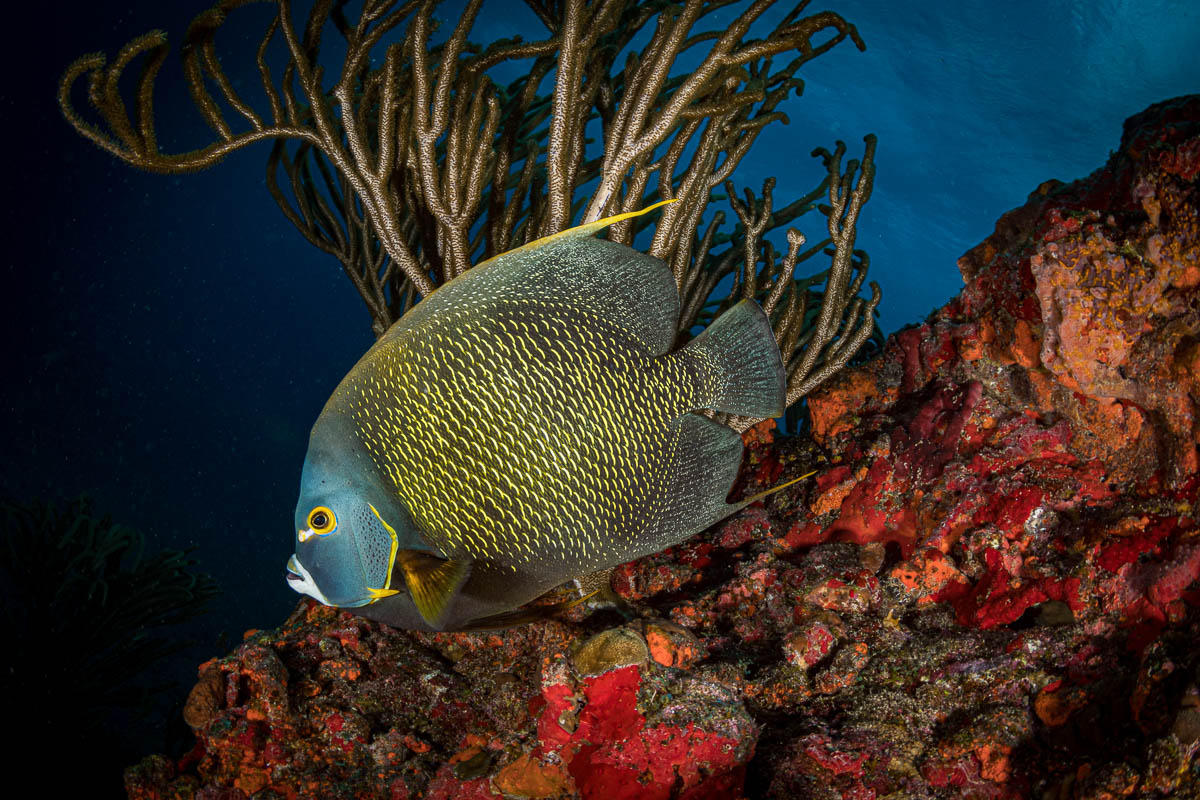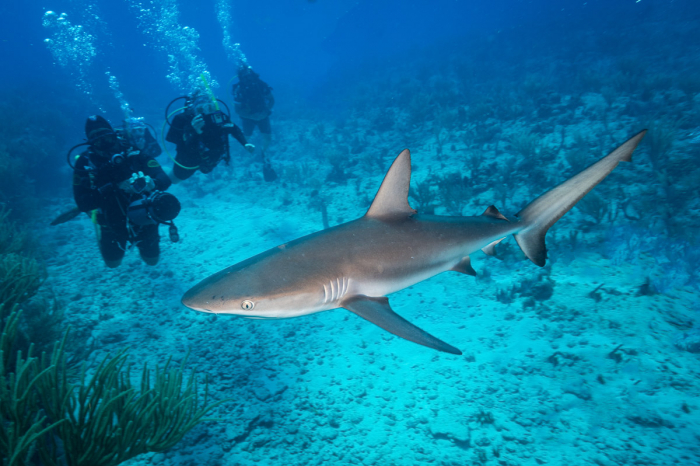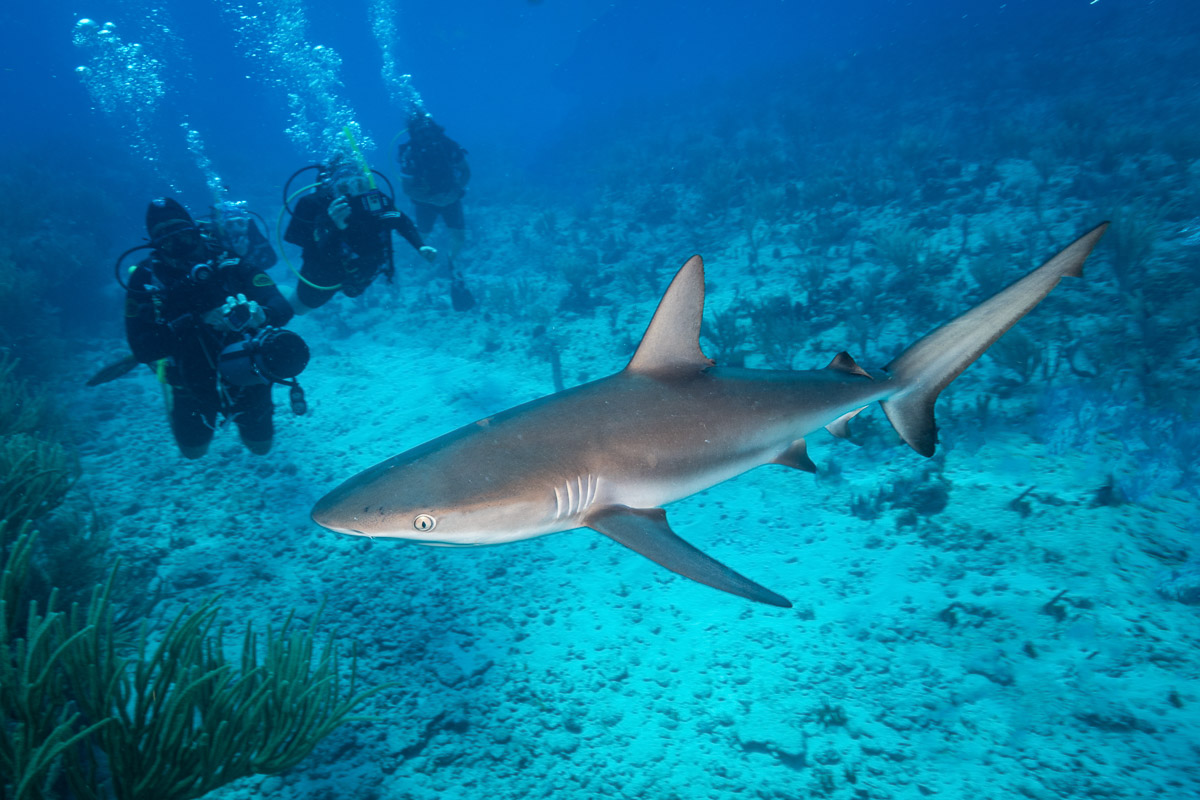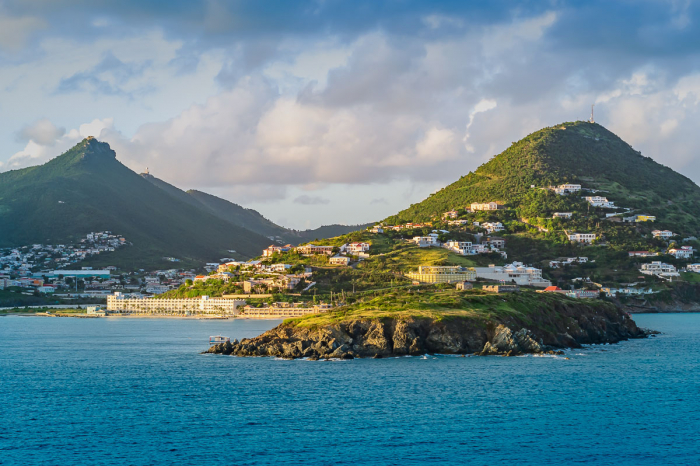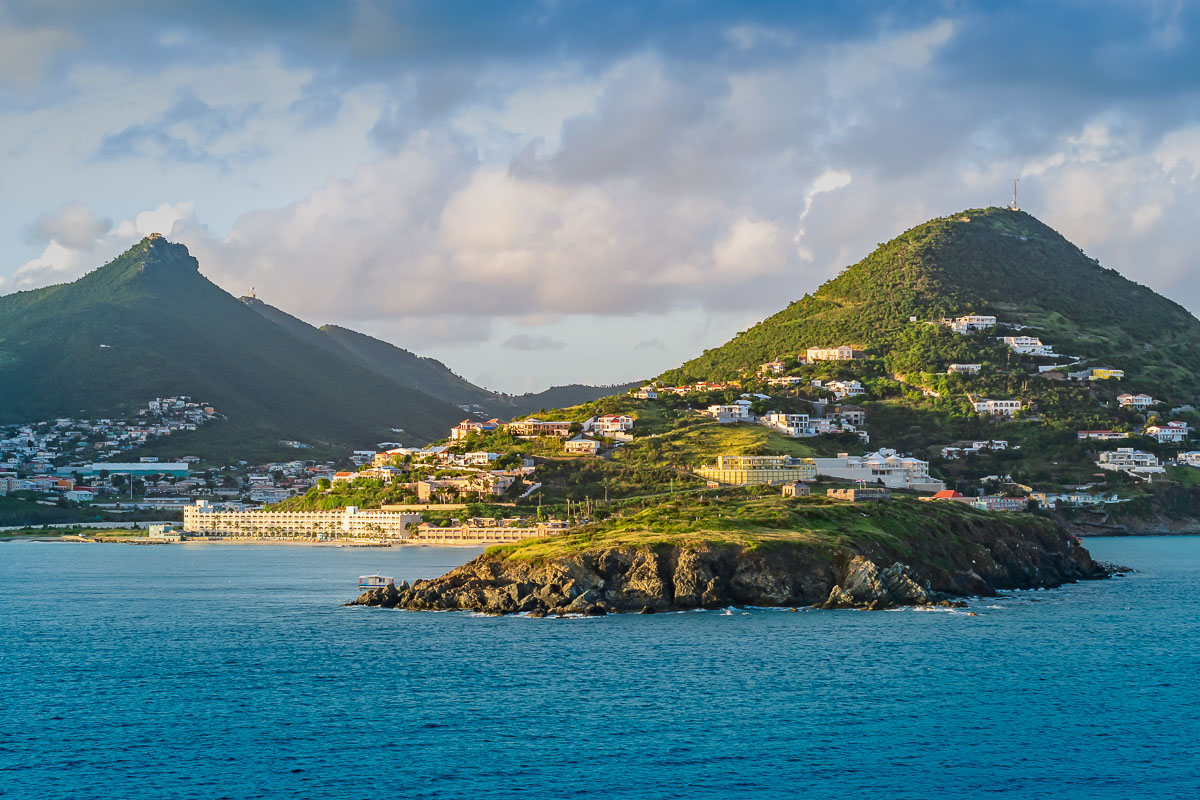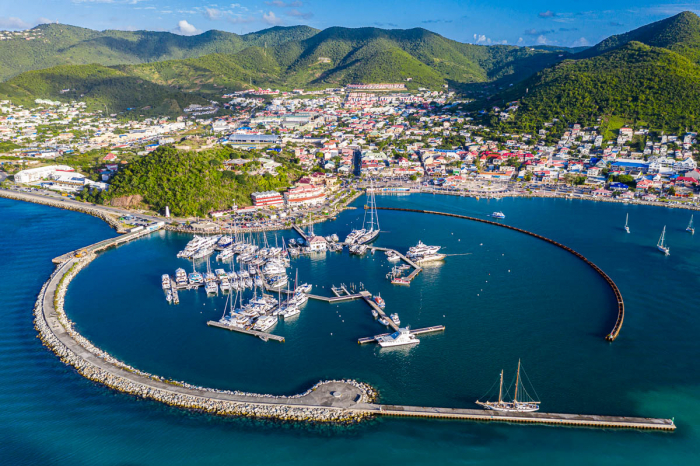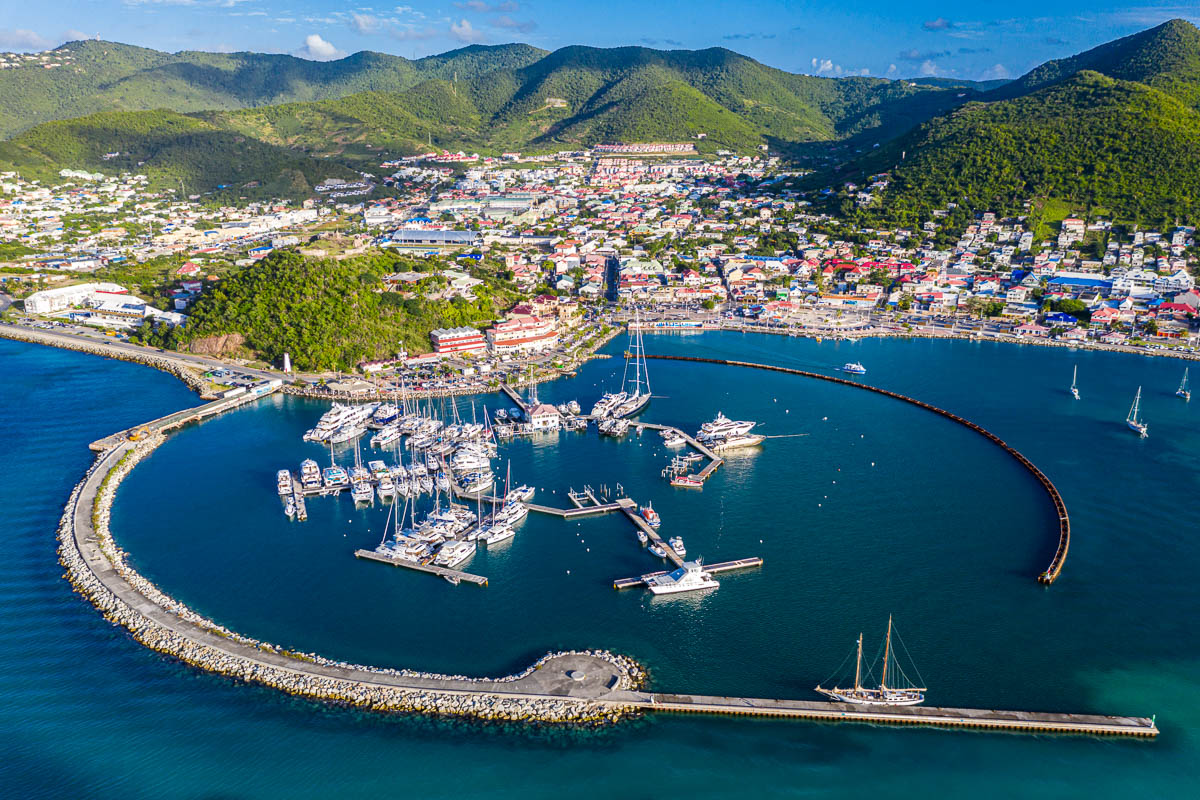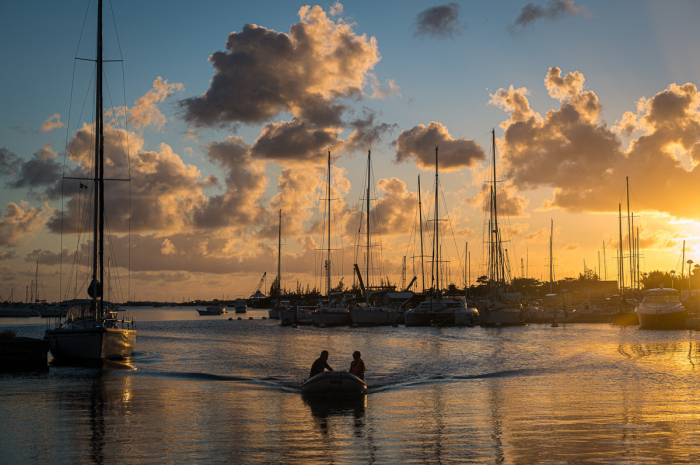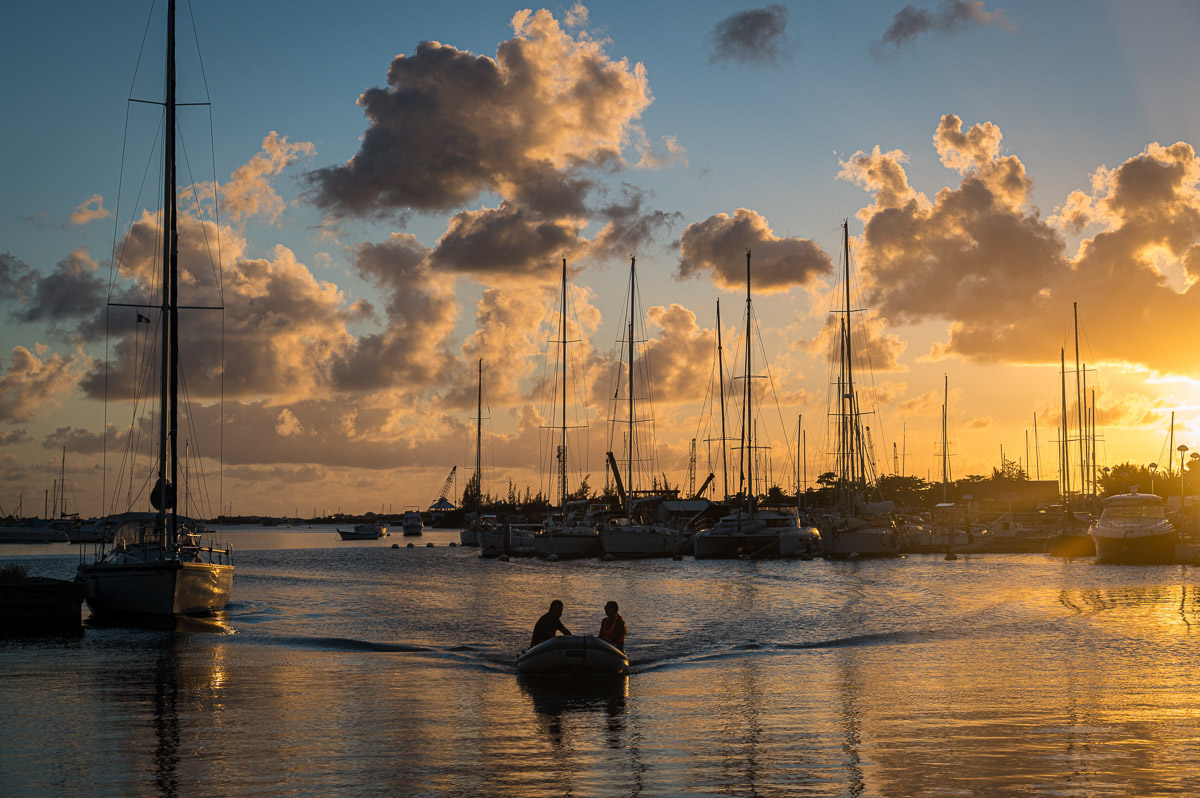 Diving Environment
Level
Beginner to Advanced
Diving Season
Year round, best December to April
Top tips

Cars drive on the left in Anguilla and on the right in St Maarten and St Barts.
There is no need to show your passport when crossing between Dutch and French territories on St Maarten / St Martin.
Anguilla's currency is the Eastern Caribbean dollar, St Maarten uses the Netherlands Antillean guilder, and the euro is used in St Barts. US dollars are accepted in Anguilla and St Maarten.
About Anguilla, St Maarten and St Barts
Anguilla, St Maarten and St Barts are situated in the northern stretch of the Leeward Islands, over 100-kilometres east of the Virgin Islands. Though they lie within relative proximity to one another, and are part of one vast underwater plateau, each of these three destinations embraces its own culture and character. This is, in no small part, due to the fact that Anguilla, St Maarten, and St Barts are part of Britain, the Netherlands, and France respectively - a veritable melting pot of colonial influences.
Like many islands of the Lesser Antilles, these three destinations have become household names due to their idyllic tropical scenery and envious Caribbean atmosphere, attracting throngs of luxury-loving tourists year after year. And, while they each offer their own unique appeal, no matter which island you visit, you can expect powder-white beaches, inviting turquoise bays, and access to almost every pastime imaginable.  
Getting there
Direct flights to St Maarten fly from the Netherlands, France, and various cities on the east coast of the USA, including Miami, New York, and Boston. Anguilla also receives direct flights from Miami. Visitors from the UK may choose a direct flight to the island of Antigua, followed by a connecting flight to their chosen destination. St Barts has a small airport with a short runway, and therefore can only be accessed from elsewhere in the Caribbean, such as Puerto Rico, British Virgin Islands, Antigua, and Guadeloupe.
The Blowing Point Ferry Terminal on Anguilla is located on the south side of the island and mainly connects to the Marigot Port on St Martin – the French side of the same island as St Maarten. This trip takes around half an hour and boats depart roughly every 45-minutes. Ferries operating between Marigot Port and St Barts take about an hour and are scheduled a little less frequently. Once on the islands, getting around is easy thanks to their small size, with both taxis and car rentals available for longer journeys.
Where to stay
Home to some spectacularly beautiful beaches – including Meads Bay, Rendezvous Bay, Maundays Bay, Barnes Bay, Long Bay, and Cove Bay – Anguilla's West End is the established heart of the island's tourism. That said, the East End is a fast developing alternative, with new resorts, bars and restaurants emerging all the time. For a more traditional experience, the charming fishing village of Island Harbour offers picturesque scenes of colourful boats and children playing around the pier.
Simpson Bay, on the west coast of St Maarten, is home to a bustling marina close to the island's airport. It is one of the most popular areas for tourists and offers some of the best nightlife and restaurants. On the east coast, Dawn Beach is a great spot for beach-lovers, with plenty of opportunities for snorkelling and a wide range of restaurants. Philipsburg is a popular stop for cruise ships, meaning it is lively year-round, and the streets are filled with duty-free shopping and casinos.
St Barts is a well-known holiday haunt of the rich and famous, with plenty of designer boutiques and luxury yachts. But, there's still lots of affordable accommodation to be found. St Jean Bay and Grand Cul-de-Sac Bay are two hotspots for tourists, along with the marina area of Gustavia, which is where some of the best dining, shopping, and partying can be found.
Seasons
The tropical Caribbean climate means that Anguilla, St Maarten and St Barts offer great scuba diving all year round. But, there are some seasonal variations in the weather that are worth bearing in mind.
As with many tropical destinations, the two main seasons are dictated by the amount of rain. In Anguilla, St Maarten and St Barts, the dry season runs from November to March, bringing average air and water temperatures of around 26°C. The wet season runs from June to November, bringing a higher chance of downpours, but the diving is rarely affected. Temperatures also peak during the wet season, averaging around 30°C on land and in the water.
Keep in mind that hurricanes are possible between June and November, with the possibility peaking towards the end of the season. Hurricanes rarely interfere with the diving in this region, though strong winds can occasionally cause choppy conditions and reduced visibility.
The islands of Anguilla, St Maarten and Saint Barts are part of a geological plateau that is used as a breeding ground for humpback whales between December and April. 
Conservation
These three destinations are each protected by a network of marine and terrestrial parks aimed to boost biodiversity and protect vulnerable wildlife. Anguilla's six protected areas cover coral reefs, seagrass meadows, craggy shorelines, and sandy bays, providing shelter for a wide range of seabirds, two endemic lizards, and several species of sea turtle – including green, hawksbill, and leatherback – which arrive on the beaches to nest.
St Maarten's Man of War Shoal Marine Park is said to shelter around 700 species of reef fish, along with turtles, rays, lobster, conch, and crabs. As one of the first Dutch Caribbean islands to protect sharks, local and migratory populations of reef, tiger, and nurse sharks also thrive here. And, due to its proximity to deep open water, the Man of War Shoal Marine Park also acts as an important stopover point for many marine mammals, including whales and dolphins.
The Nature Reserve of Saint Barthélemy protects almost 3,000-acres, spread across five separate sectors – Gros Îlets and Pain de Sucre, Île Fourchue, Île Frégate, Île Toc Vers, and Colombier Bay. Like the other destinations, these protected areas play an important role for a variety of seabirds and sea turtles.
---