Caribbean Explorer II
Unique safaris exploring the Caribbean's Leeward Islands on an award-winning, eco-aware liveaboard
from
$337
/day
per person
from
$337
/night
per person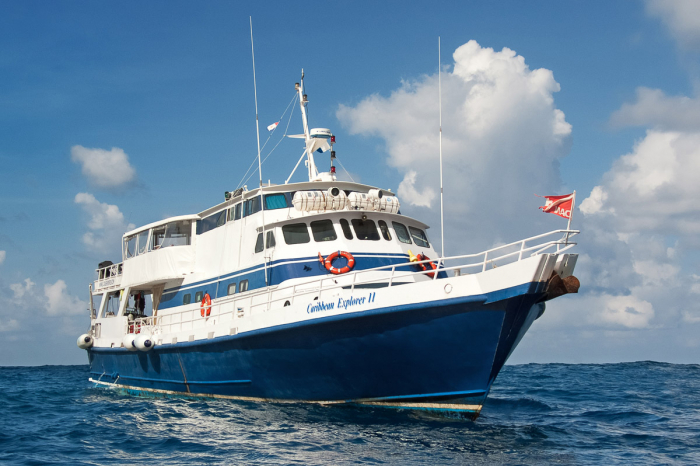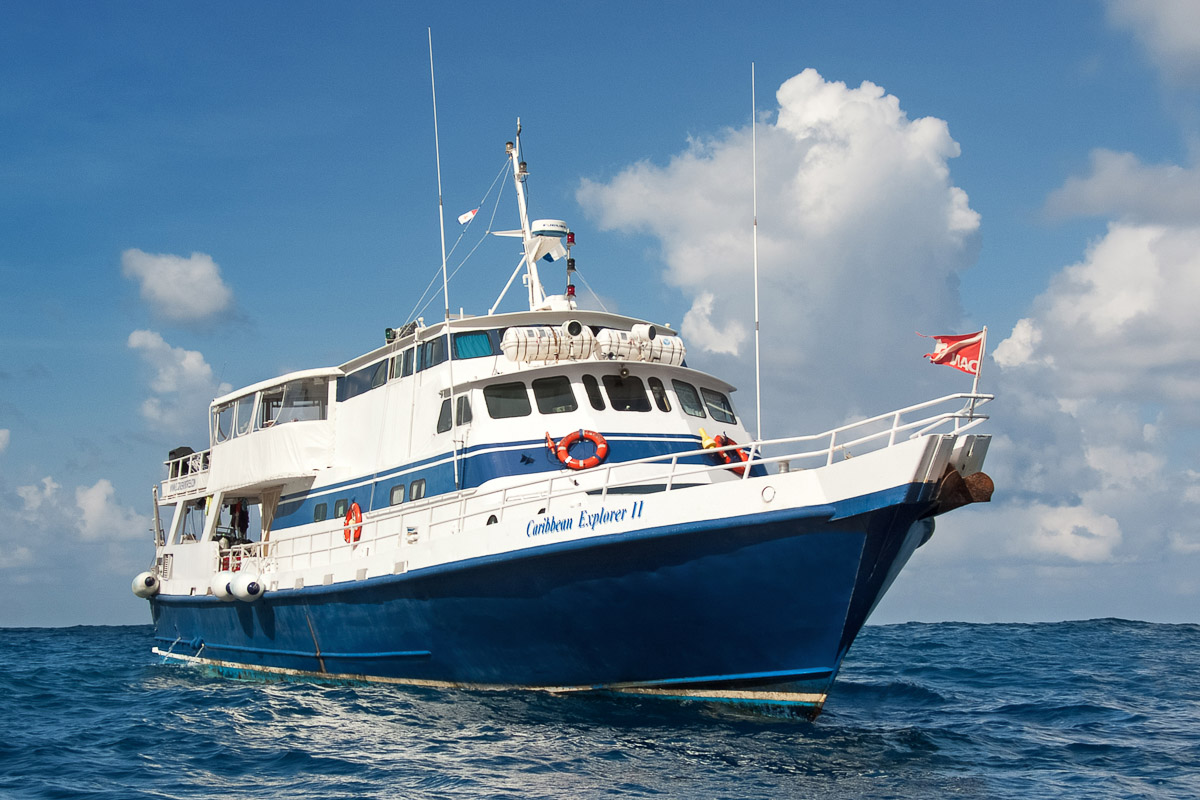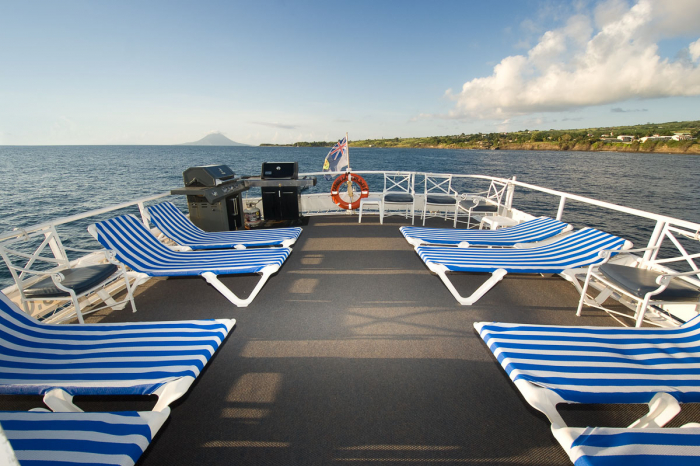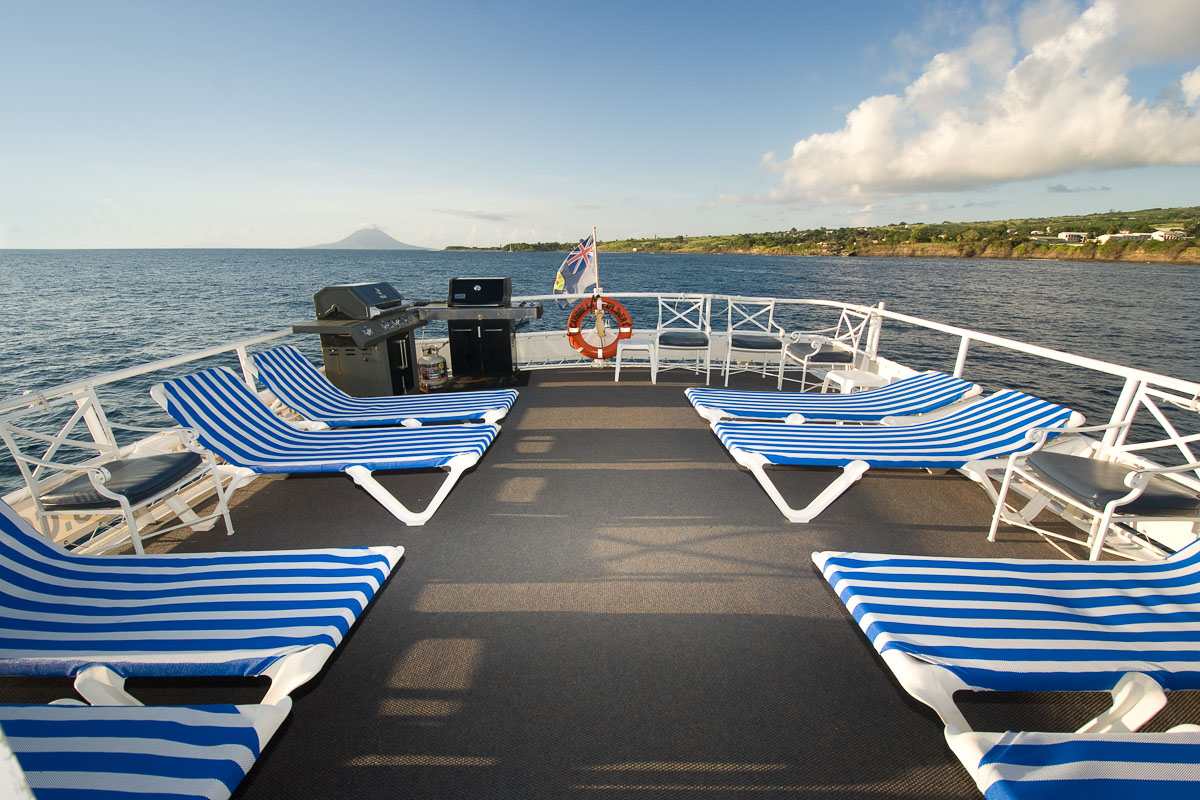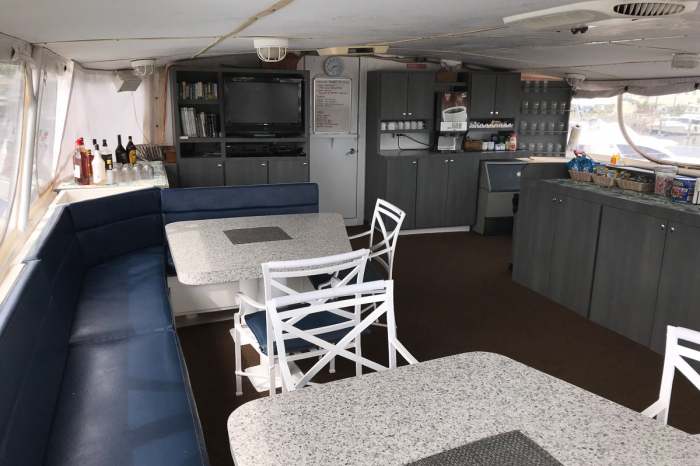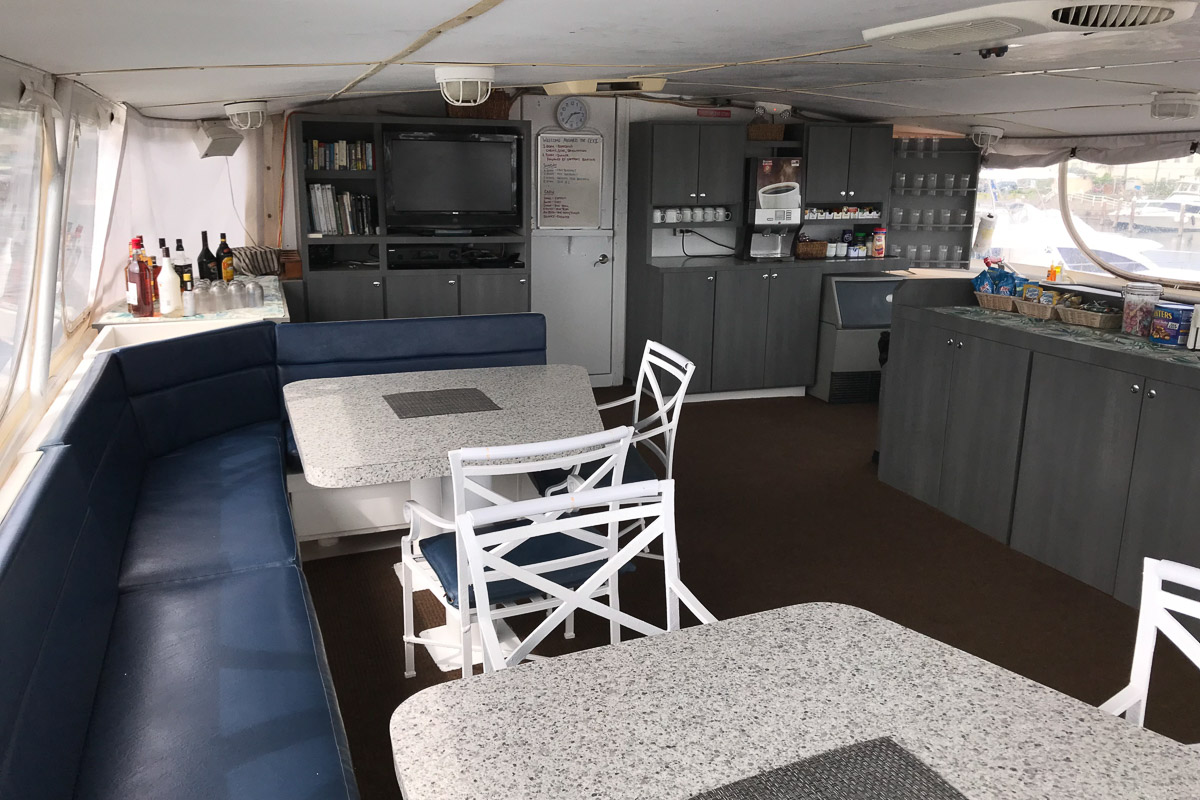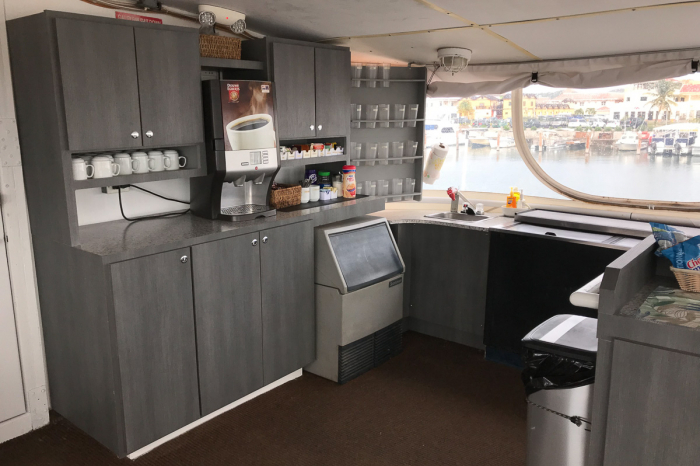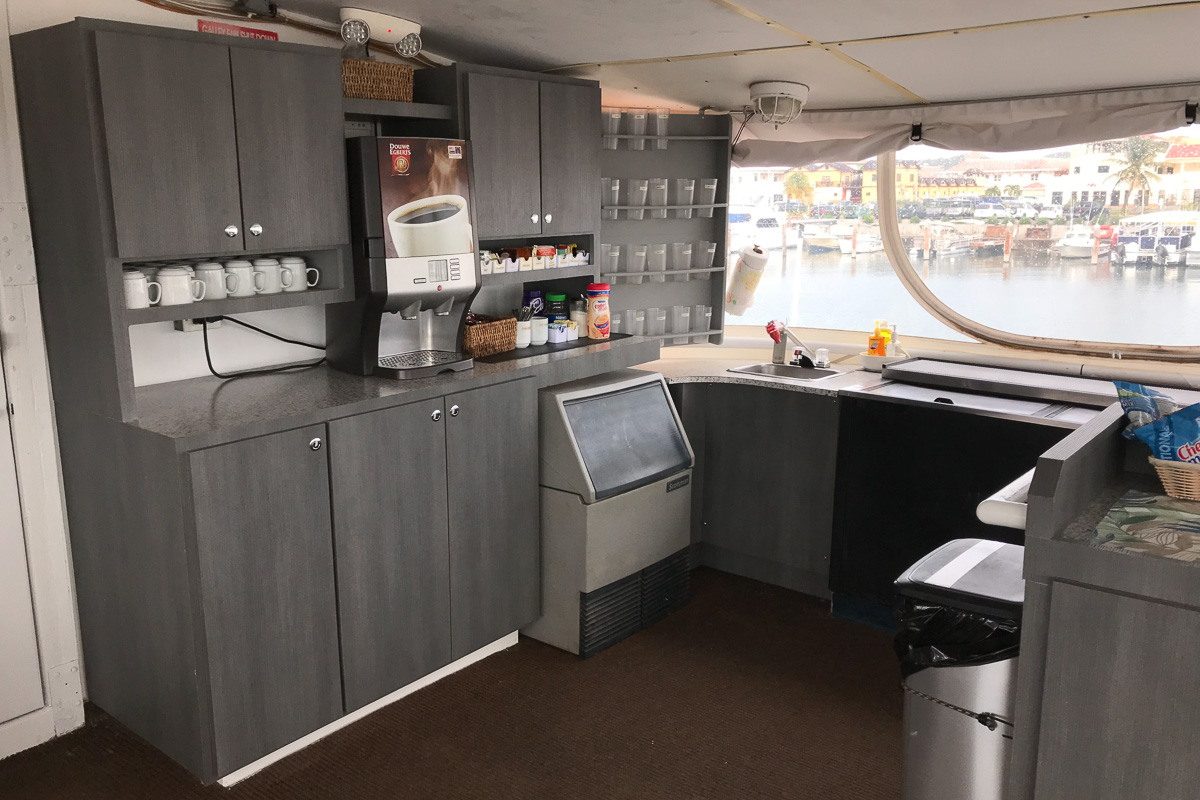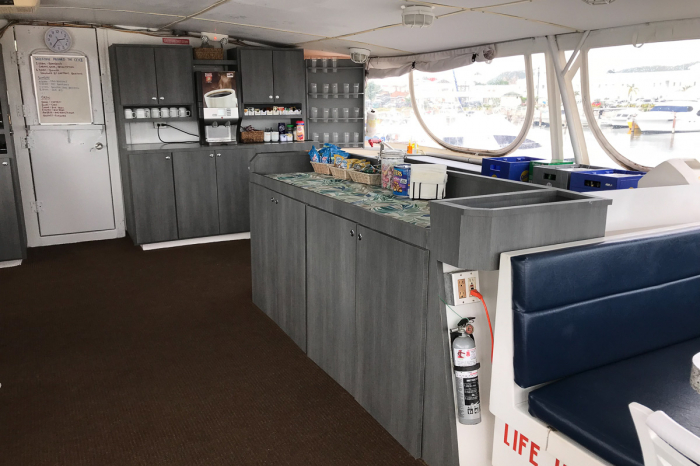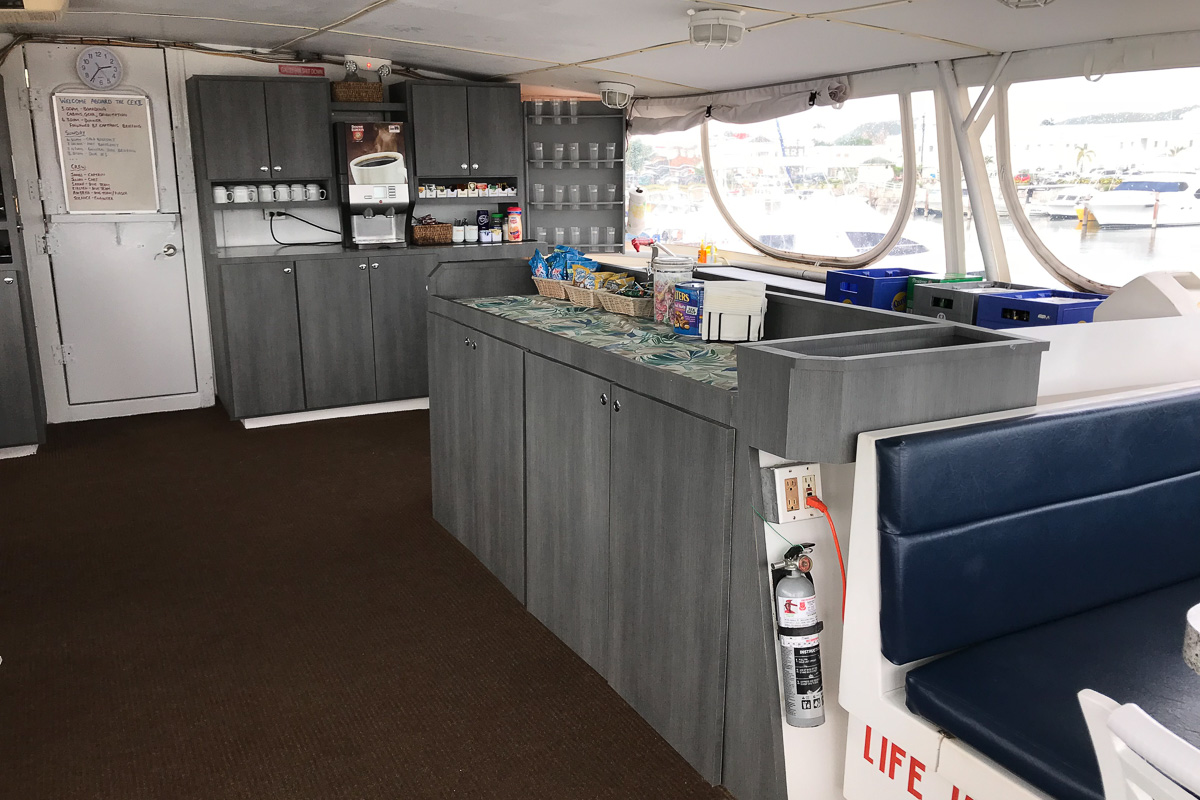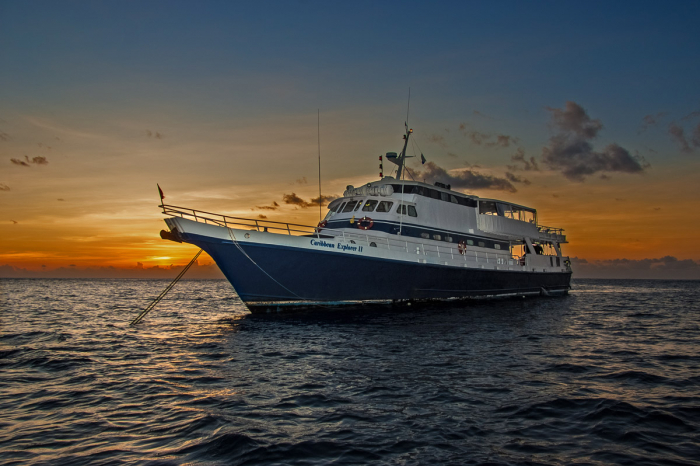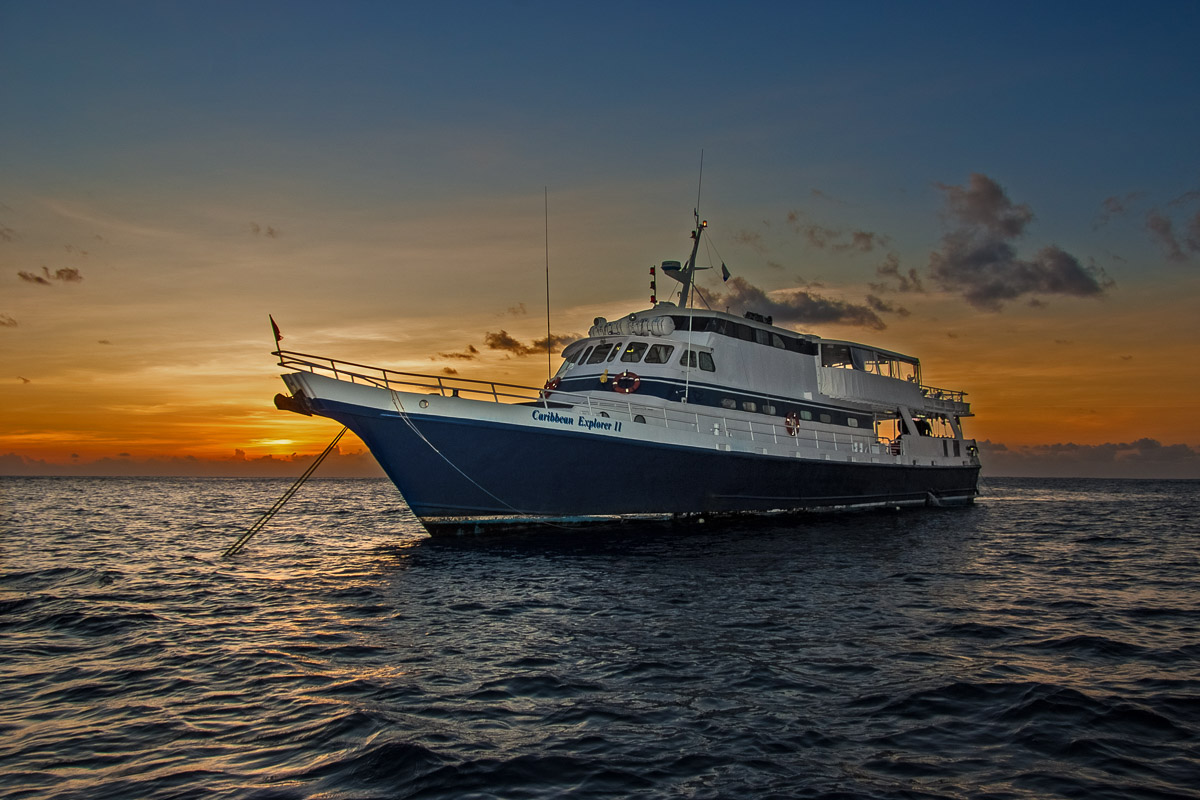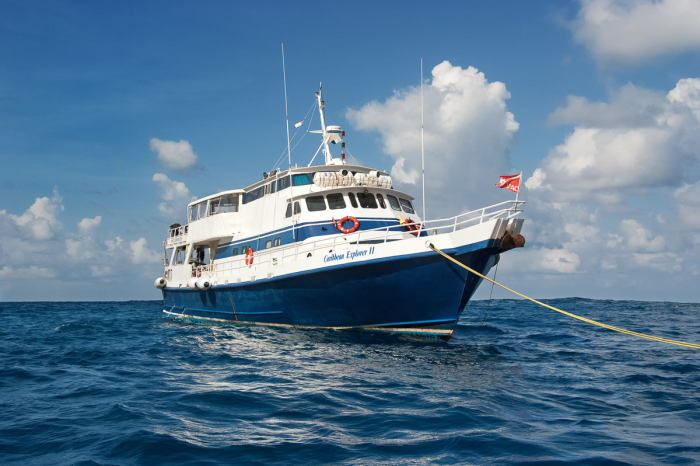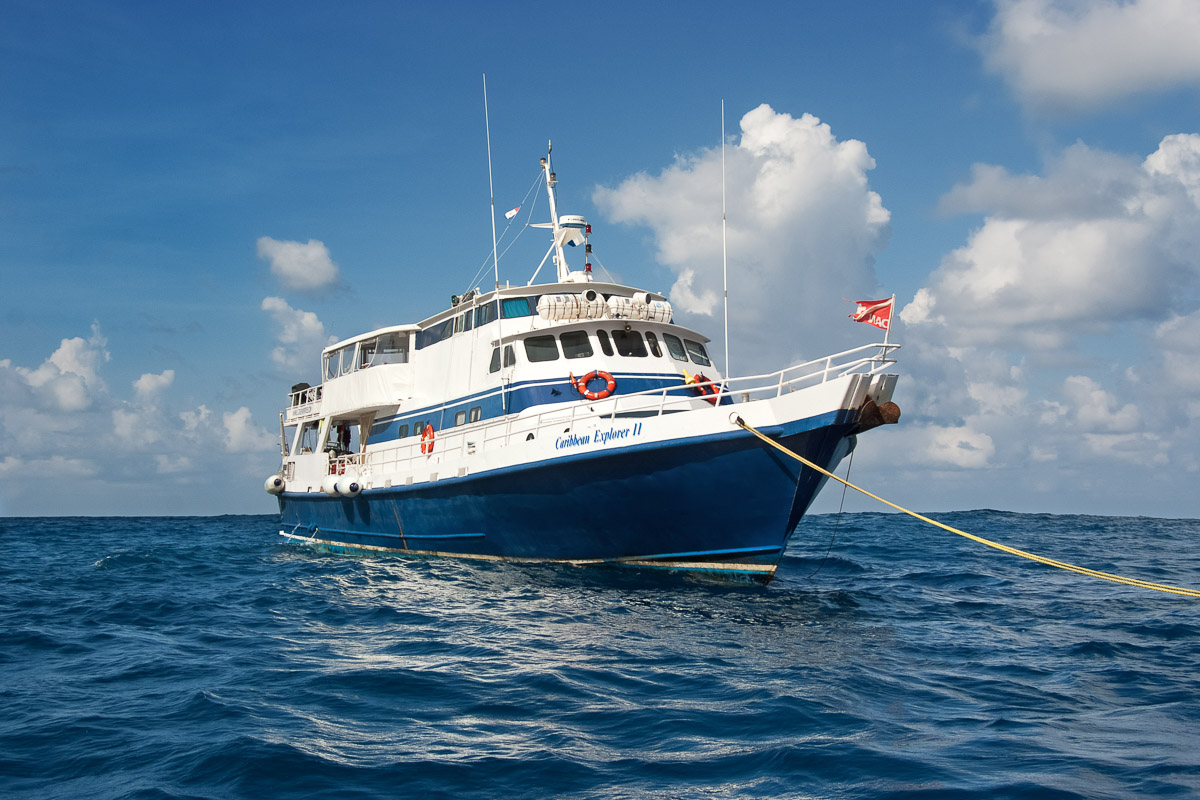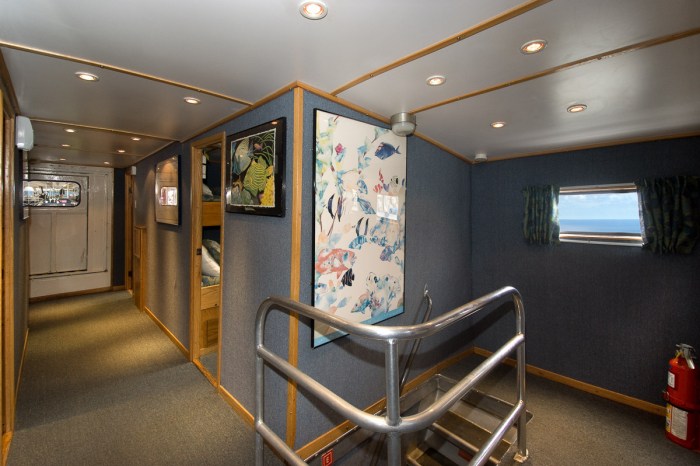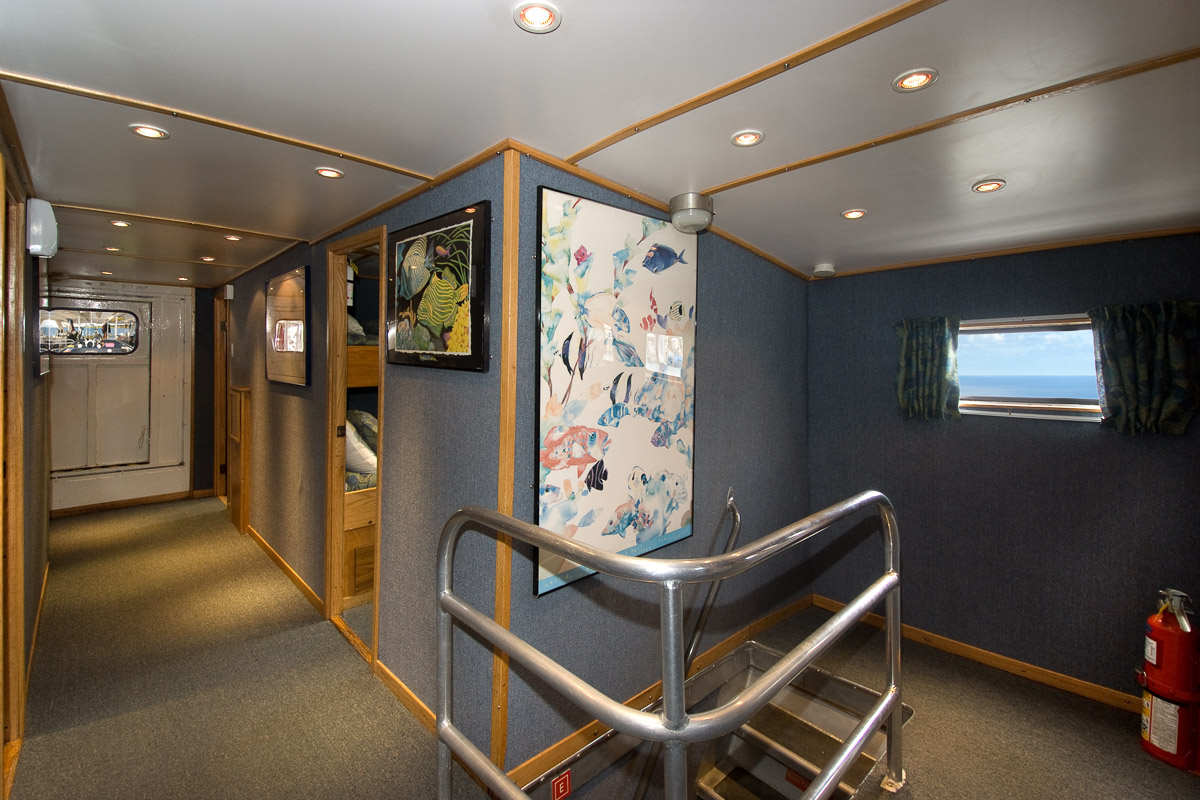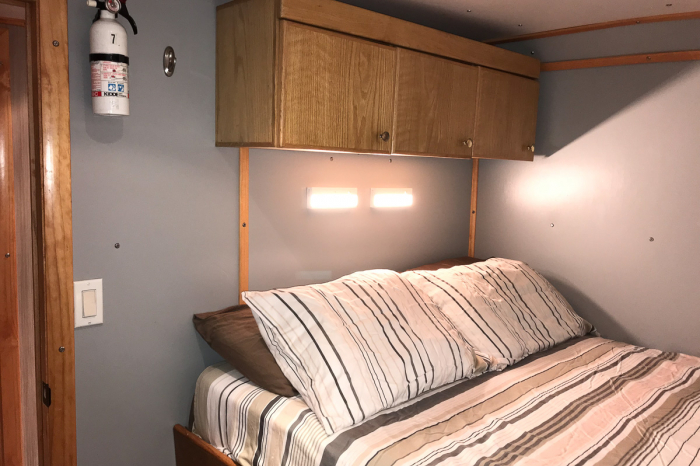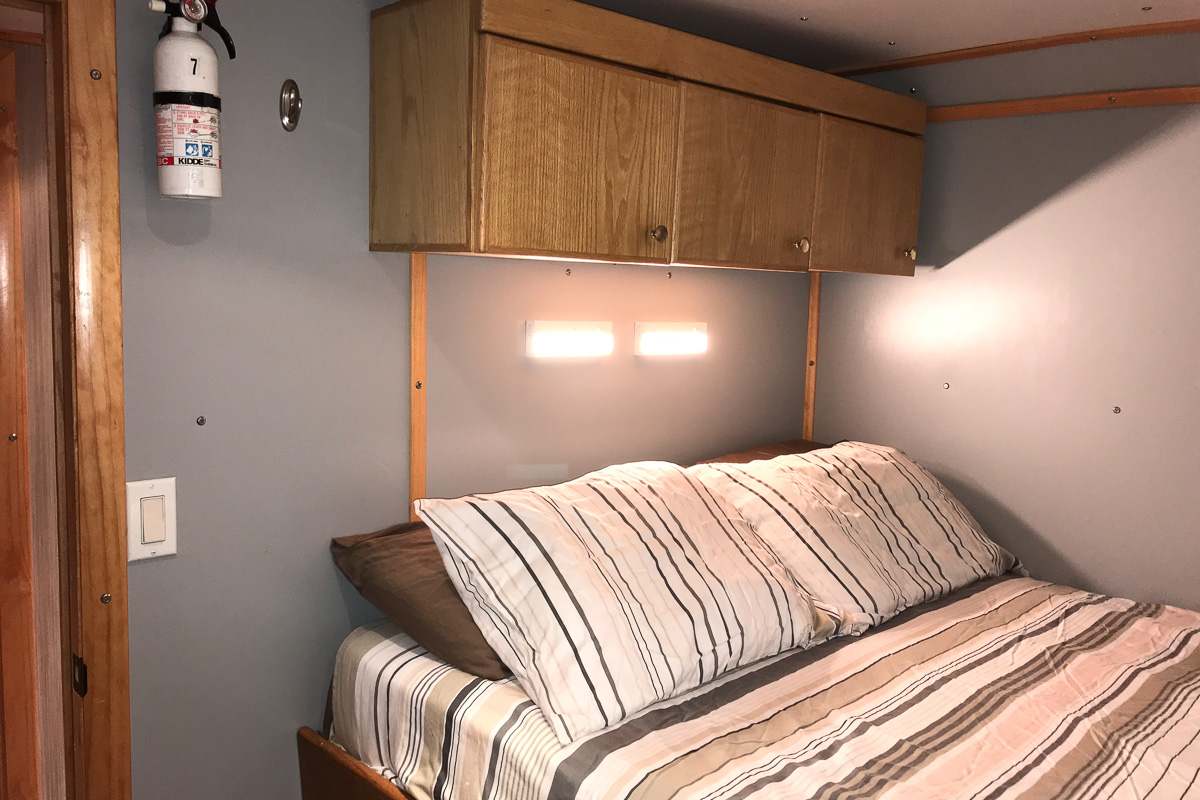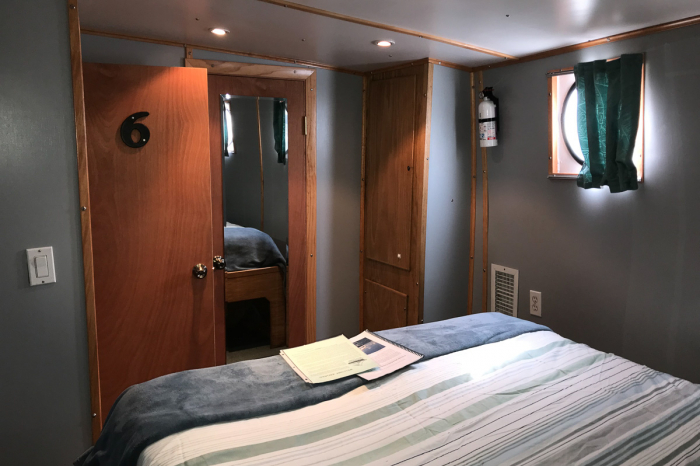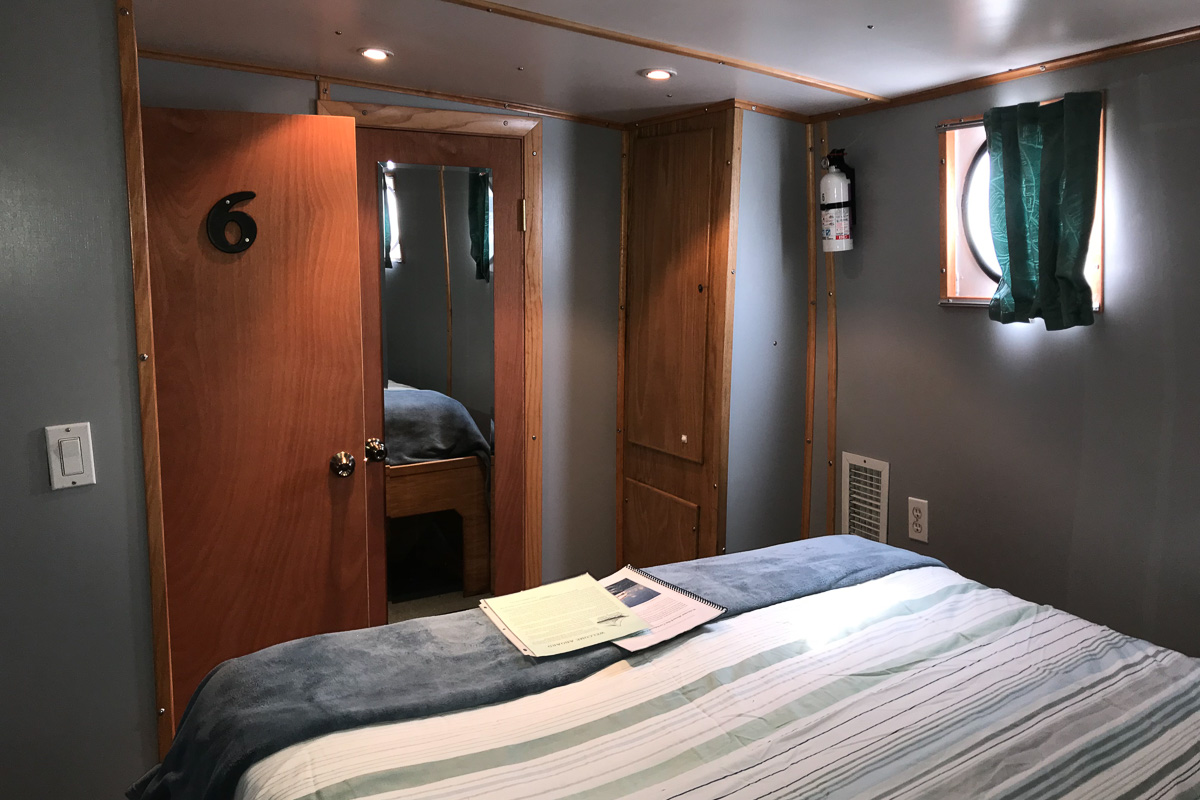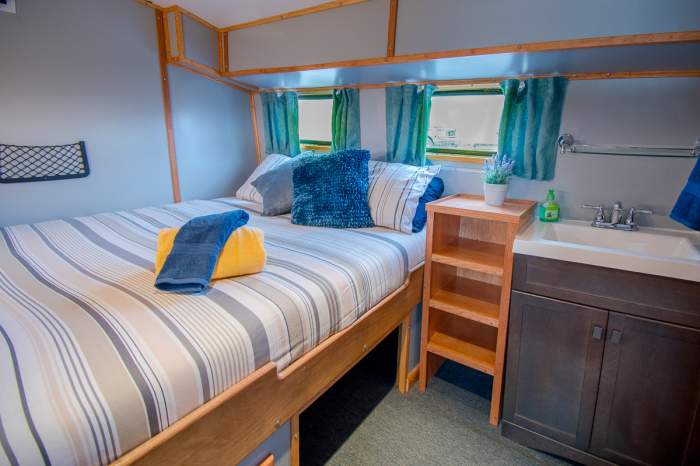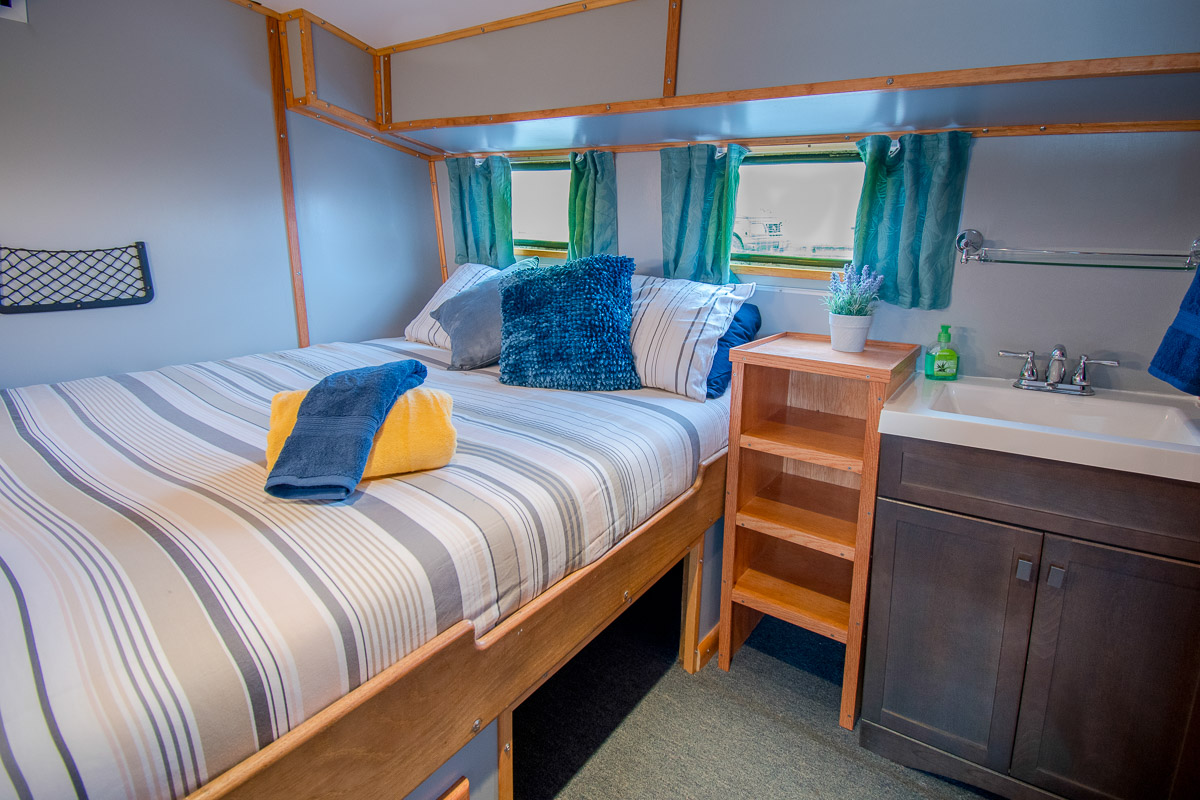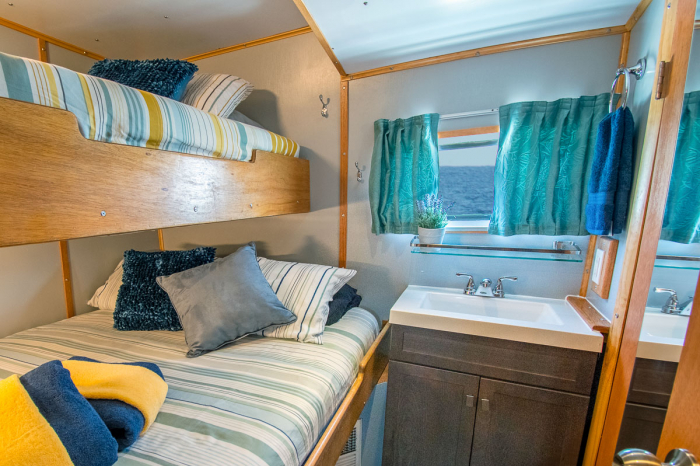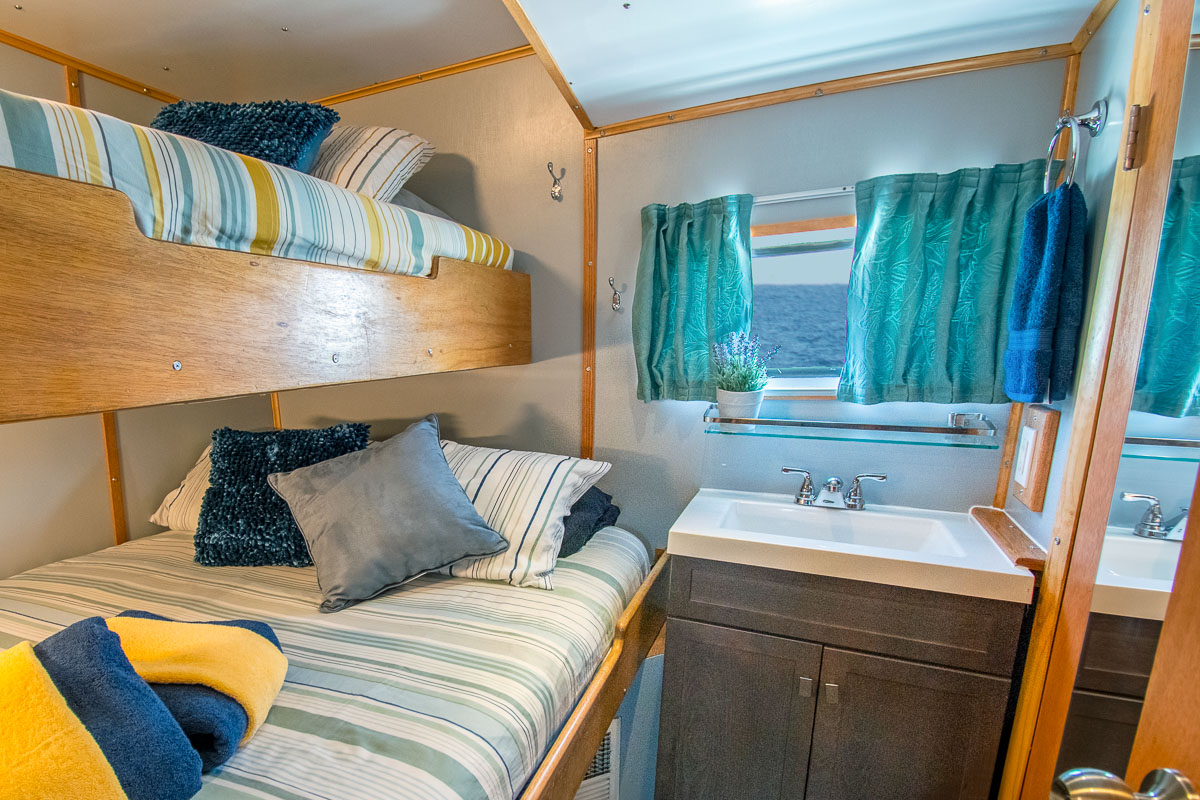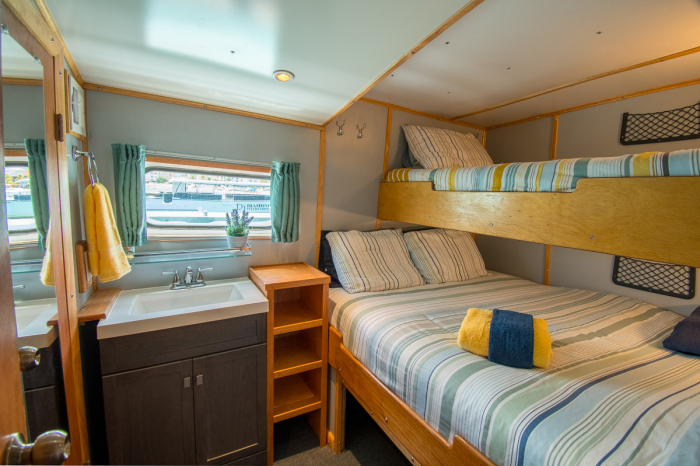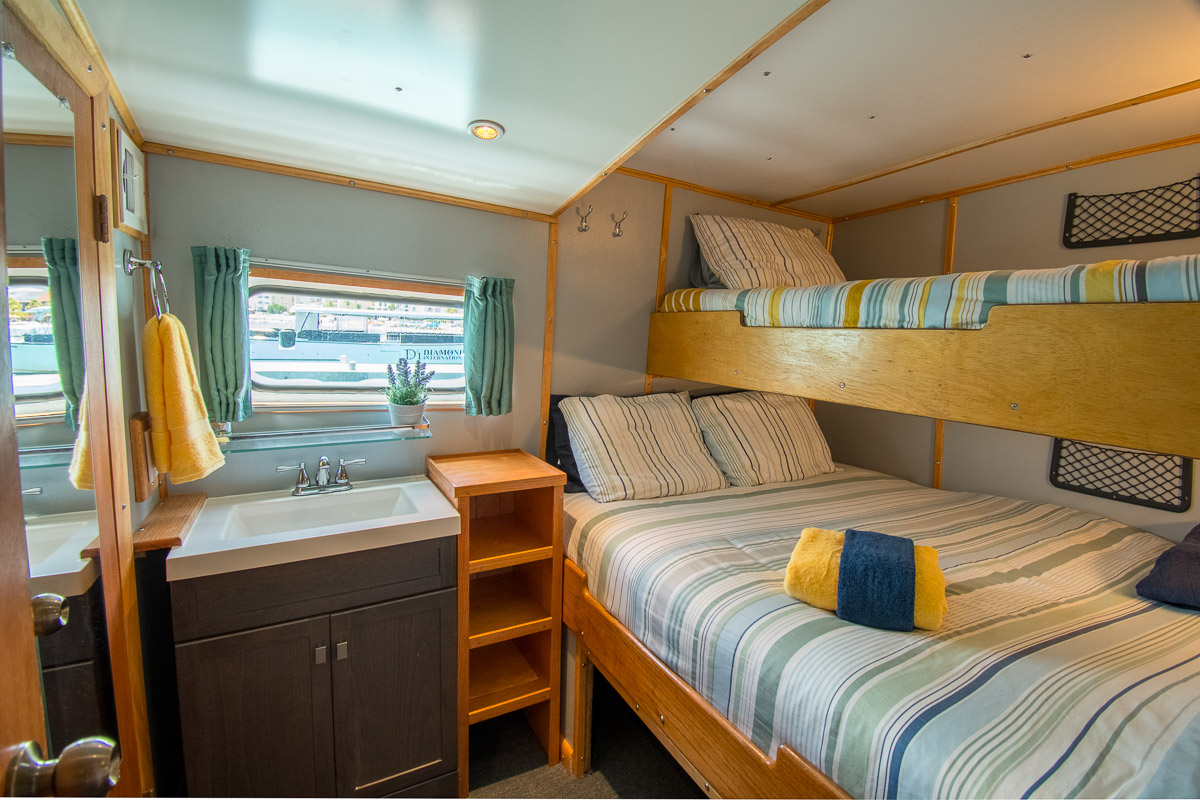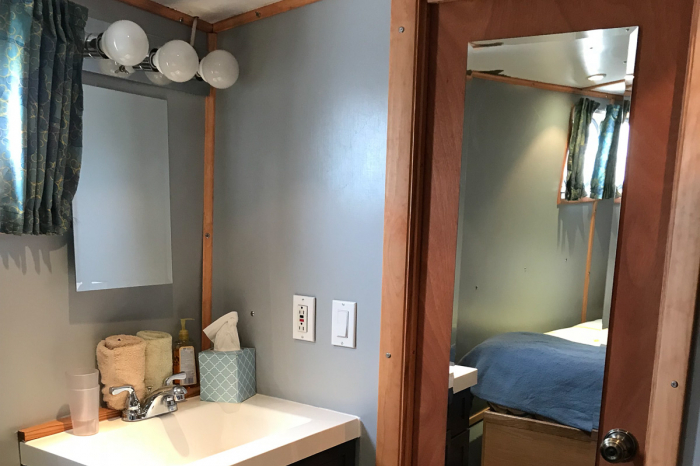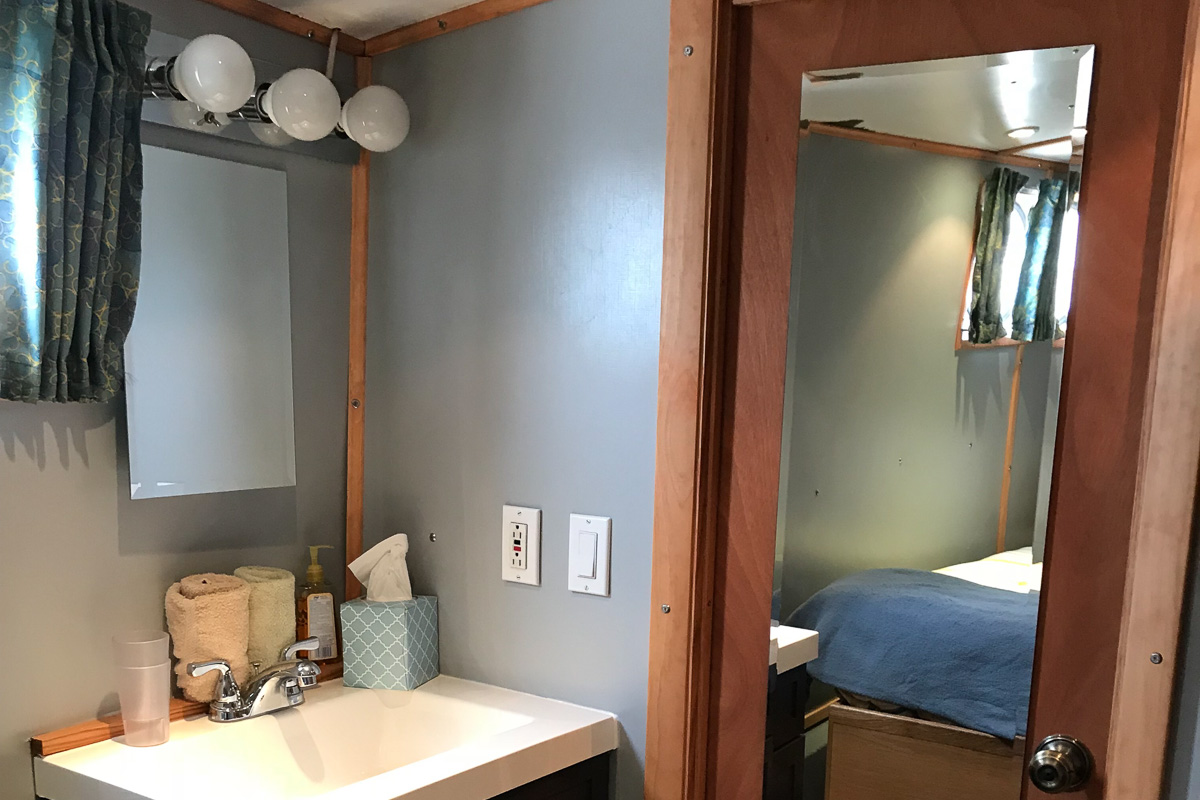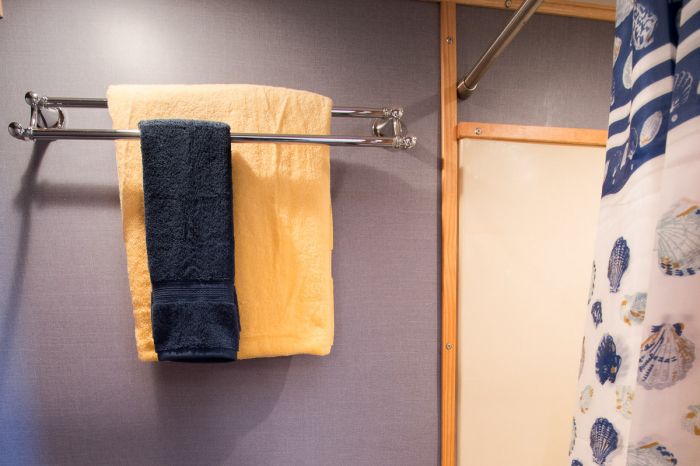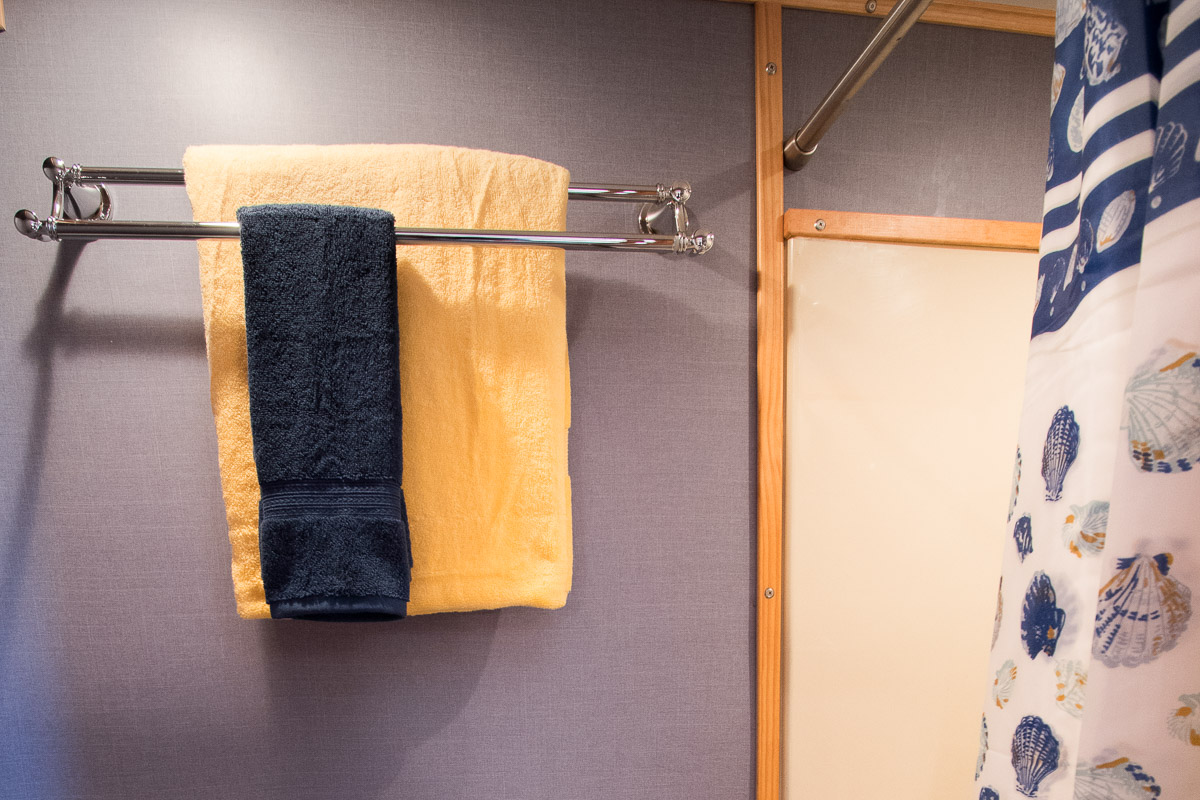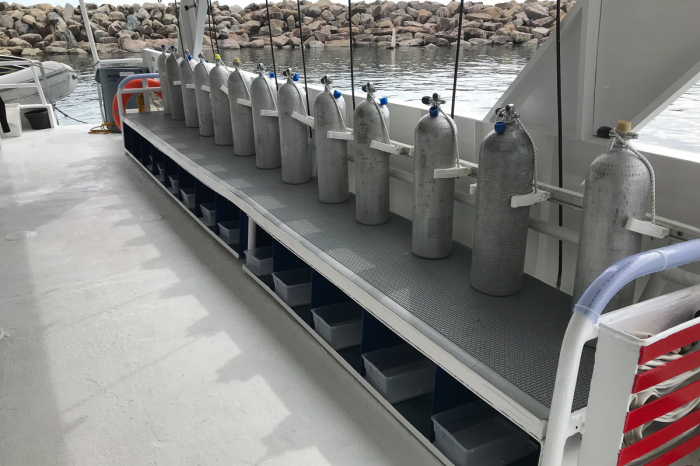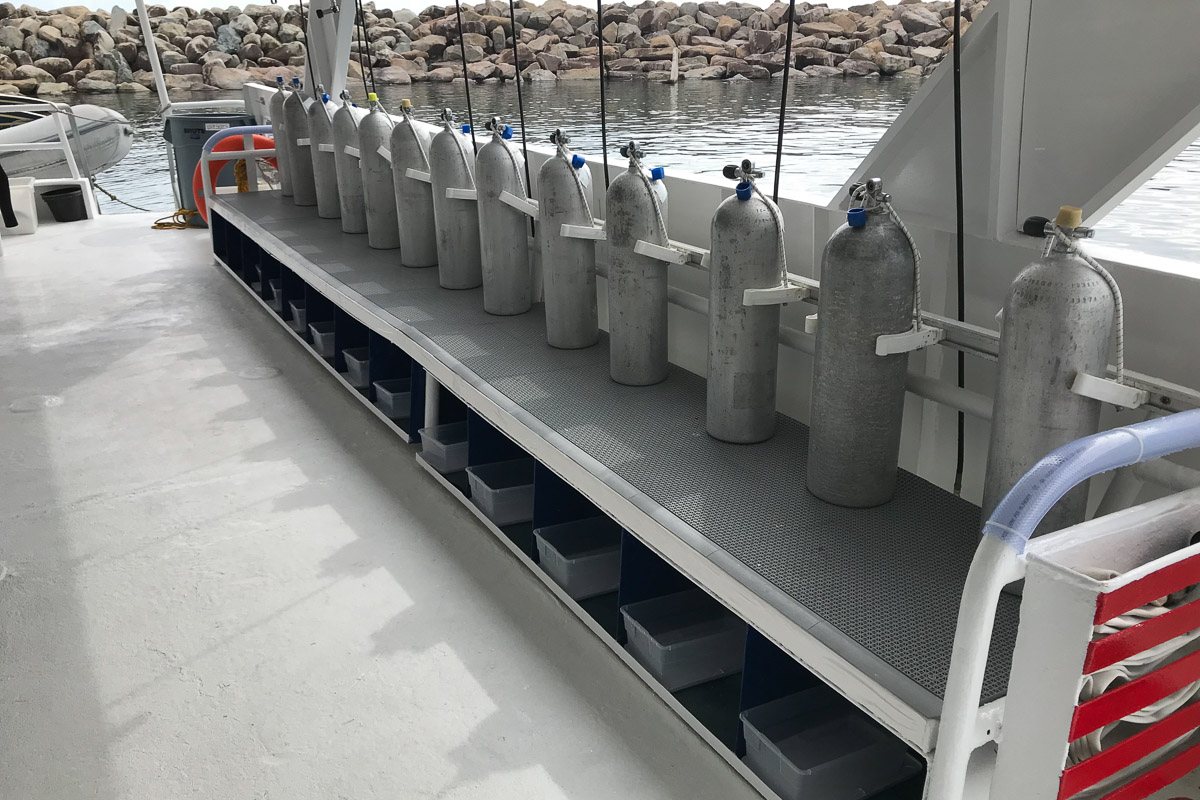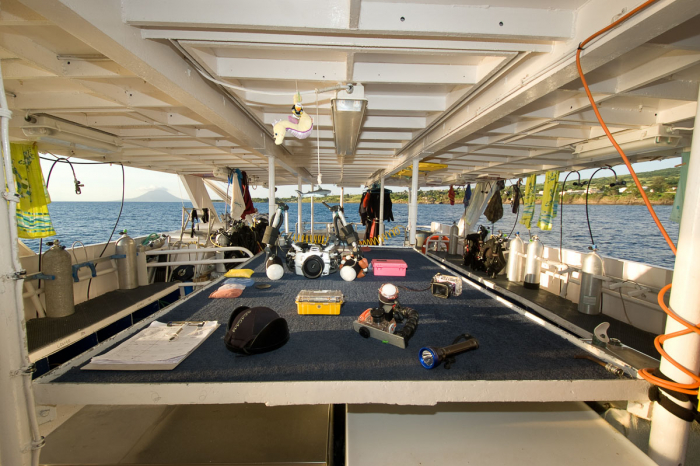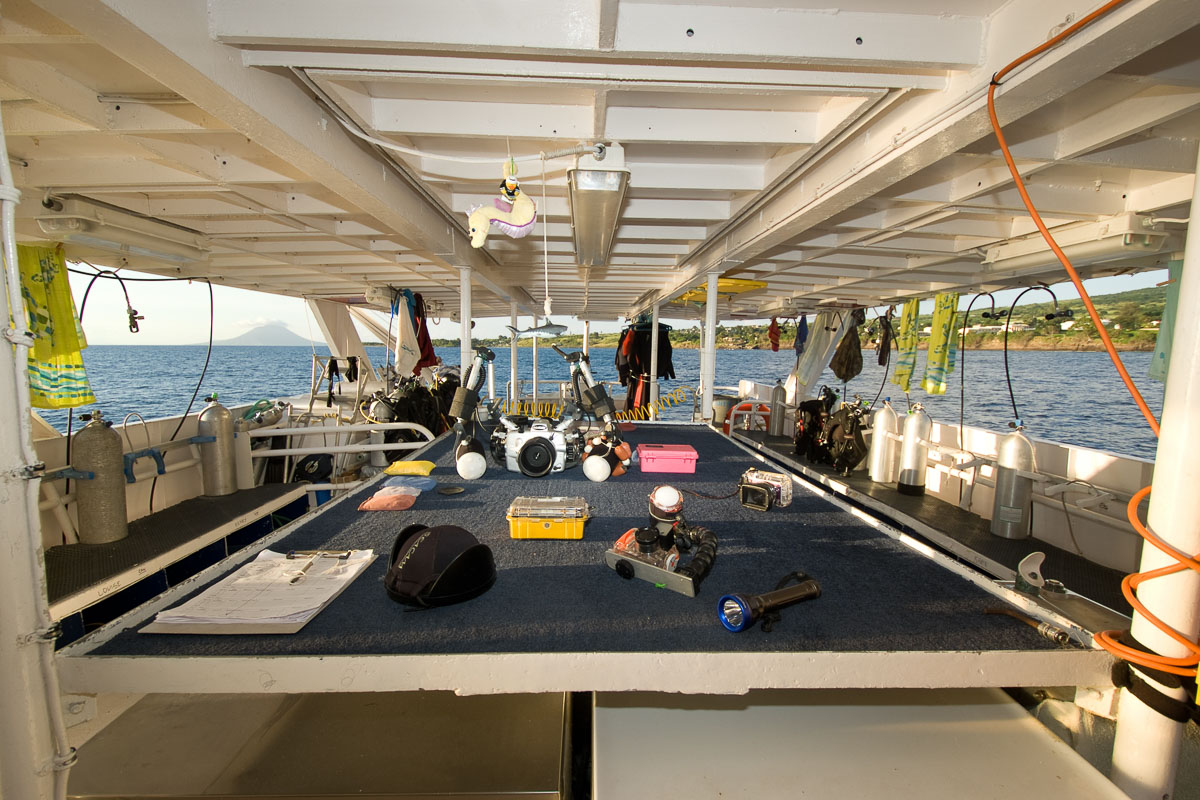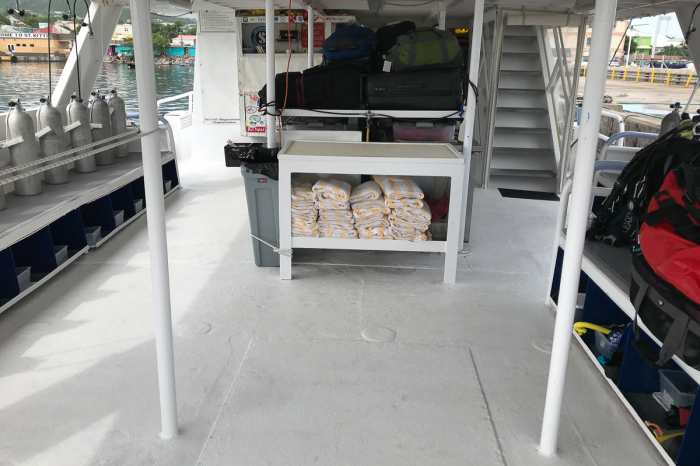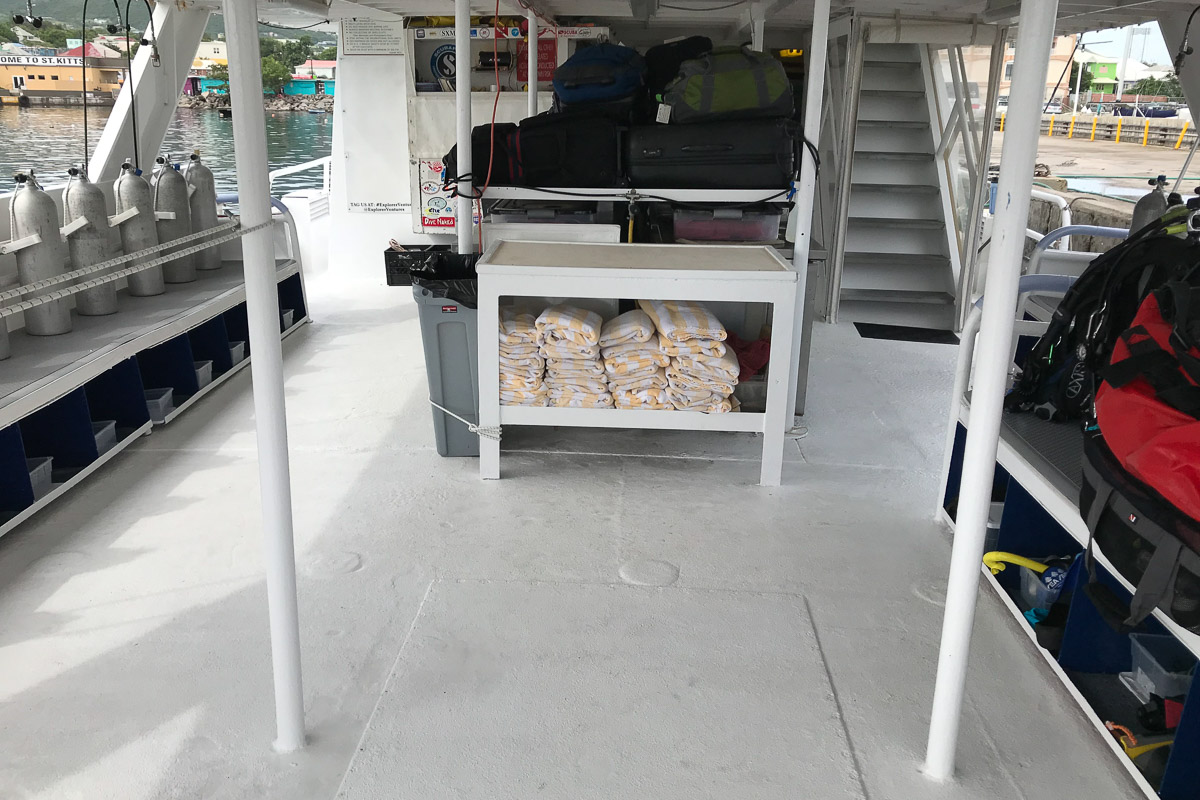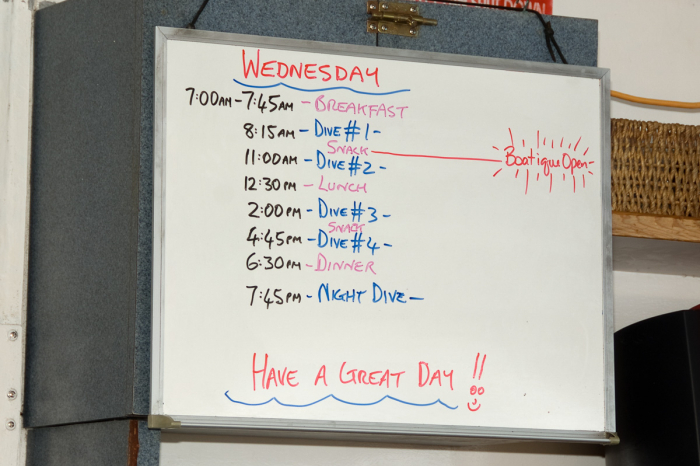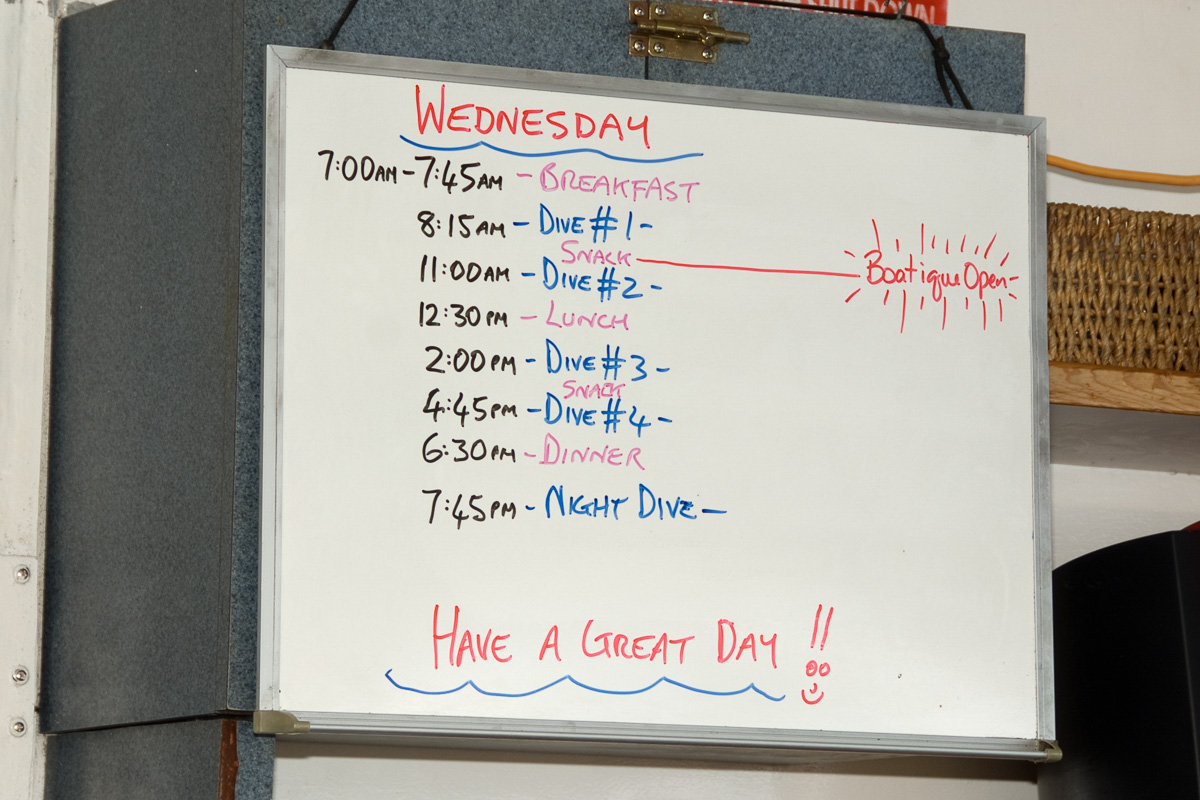 Overview
Dive with the world's first Green Fins approved liveaboard fleet
Action-packed itineraries in a unique and often overlooked dive destination
Well-designed dive deck with impressive, diver-focussed facilities
Convenient choice of cabin configurations to suit a variety of guests
Embark on an extraordinary off-the-beaten-path itinerary exploring the tempting waters of St Kitts, Saba and St Maarten, on board this award-winning, environmentally-friendly liveaboard. Enjoy up to five dives each day directly from the deck, as well as land excursions including rainforest treks and even a peaceful round of golf. With world-class sites to be dived, and almost every convenience you could ask for – including exceptional camera facilities and complimentary alcohol – this vessel's itineraries are truly second to none. Combined with the personal attention and camaraderie from the Caribbean Explorer's crew, guests are sure to have an extraordinary dive trip.
Upcoming trips
---
Cabins
If you are a solo traveller, we aim to allocate shared cabins on a same-sex basis.
Non-shareable cabins can not be shared with another single traveler outside your party. A single occupancy surcharge will be applied.
---
Amenities
Boat
Dive facilities
---
If you are a solo traveller, we aim to allocate shared cabins on a same-sex basis.
Non-shareable cabins can not be shared with another single traveler outside your party. A single occupancy surcharge will be applied.
Vessel
Vessel information
Operated by Explorer Ventures, the 35-metre Caribbean Explorer II offers exciting dive cruises in the Caribbean Leeward Islands of St Kitts, Saba and St Maarten – three unique destinations often overlooked by many scuba divers. This impressive vessel is crewed by a fun, energetic and hardworking team of divers who are devoted to delivering personalised service and friendly camaraderie, and are always standing-by to tend to your needs, both above and below the water. The team's unparalleled passion has been duly recognised, with the Caribbean Explorer II winning awards for 'Quality of Staff' and 'Level of Safety' in Scuba Diving Magazine's 2020 Readers Choice Awards.
Itineraries on board the Caribbean Explorer II include three days within the Saba Marine Park, and three days at St. Kitts and Nevis. The schedule also allows for up to three island tours, with ample time for guests to explore local forts, duty-free shops, and museums. What's more, the crew can arrange additional time ashore to play a round of golf, go horseback riding on the beach, or hike the rainforest-covered mountains. And, those interested in land-based exploration can do so whilst other guests are diving, meaning everyone has the trip of their dreams. Best of all, as part of the first Green Fins approved liveaboard fleet, guests can be confident in this vessel's commitment to safe and sustainable dive practices.
Onboard Caribbean Explorer II
Meals on board the Caribbean Explorer II are served three times a day with snacks in between, and menus are a mix of locally inspired recipes, American favourites, and gourmet dishes. Unlimited soft drinks, beer and wine are also provided free of charge. The upper deck of the Caribbean Explorer II features a large sunning area furnished with comfortable lounge chairs, as well as the semi-enclosed, air-conditioned lounge and dining area complete with entertainment centre, a light table, comfortable seating areas, and wet bar.
Diving from Caribbean Explorer II
The rear of the main deck is where diving operations take place. Caribbean Explorer II's dive deck is equipped with individual gear lockers, a camera table with low pressure air hose, recharging stations, air filling station, tank racks, and separate freshwater rinse baths for dive equipment and cameras. Also, located on the dive deck is a wetsuit hanging area, two freshwater showers, a bathroom, and drinking fountain. There are two ladders leading down to the dive platform itself, where two in-water ladders hang for easy access to and from the water. Up to five dives are offered each day and equipment rental and nitrox 32% are provided at an additional cost.
Top tips
Hot cocoa is offered following the night dive, which divers can enjoy while lounging under the stars on deck.
Bring a bit of pocket cash for on board extras like nitrox and gratuities.
This vessel offers a range of double-occupancy cabin configurations, from standard double and twin beds to a double and single bunk combo.
Conservation
Caribbean Explorer II is operated by the Explorer Ventures fleet which strives to enhance the sustainability of their operations at every turn, and lead the industry towards better protocols for resorts and liveaboards alike. To do this, Explorer Ventures created the Dive Green Environmental Management Policy. Using this policy, the team can better identify the potential environmental impacts of their operation in order to develop strategies that will help measure and minimise their footprint. In turn, the policy also helps ensure the long-term sustainability of coral reefs, recreational scuba diving, and local livelihoods.
As a proud Green Fins member, Explorer Ventures empower divers by connecting them with internationally recognised best practices, and educating guests both before and during their trip. Explorer Ventures also supports the local communities and marine protected areas in which they operate through engagement on mooring programs, scientific research, and financial donations. From participating with special research itineraries to accommodating researchers on board, and helping to collect the data that they use, Explorer Ventures is committed to aiding scientific research.
---
---