Scuba diving in
British Virgin Islands
Set sail in search of five-star adventure in the British Virgin Islands, one of the Caribbean's most luxurious diving and boating destinations, and home to thriving reefs and world-class wrecks.
Highlights
Exclusive ambience with first-class service and a serene natural setting
Dive sought-after shipwrecks scattered throughout the islands
One of the region's premier sailing destinations, perfect for liveaboard diving
Explore Horseshoe Reef, one of the Caribbean's largest coral reefs
With more than 50 idyllic islands, and surrounded by adventurous Atlantic swell and glassy Caribbean waters, the British Virgin Islands are a tropical dream-come-true for watersports enthusiasts of every kinds. With steady trade winds and a wealth of different destinations within reach, this is one of the world's sailing hot spots, while rich reefs and world-class wrecks wait for divers beneath the surface. On land, the region's natural beauty is interspersed with exclusive high-end accommodation, but despite their legendary status and discerning clientele, the British Virgin Islands are yet to lose their charm, with each offering its own individual allure – from all-night partying to indulgent pampering and authentic uncurbed escapism.
Diving in the British Virgin Islands
Schooling reef fish

Year round

Macro Creatures

Year round

Plentiful reef life

Year round
Sandwiched between the Atlantic Ocean and the Caribbean Sea, the British Virgin Islands offer a great display of underwater scenery and marine life. And, as you'd expect from an iconic Caribbean destination, scuba diving in the British Virgin Islands is characterised by crystal-clear waters and calm conditions, with plenty of sites for all levels of diver. In fact, the waters surrounding this closely-knit cluster of islands is so shallow, it is often joked that you'd need a shovel to explore beyond 30-metres. The British Virgin Islands boasts some 60 or so dive sites, the majority of which focus on simple yet stunning reefs, with copious coral coverage, including forests of sea fans and swaying soft corals. Popular sites include Alice in Wonderland, Flintstones, Ginger Steps, Painted Walls, The Aquarium, The Chimney, and Blonde Rock.
Diving Anegada and Horseshoe Reef
Given the name Anegada – or "flooded island" – by Christopher Columbus, this is the British Virgin Islands' only coral island, and rises just eight-metres above sea level at its highest point. The country's most northerly island, Anegada is known for endless stretches of white sand beaches and the 29-kilometre Horseshoe Reef – one of the largest coral reefs in the Caribbean. Horseshoe Reef makes navigation to Anegada difficult, and has claimed many vessels over the years. Most charter companies prohibit journeys to the island for this reason, and the British Virgin Islands Government has made it illegal to anchor on the reef. But, one dive centre, We Be Divin' has recently been granted exclusive access to Horseshoe Reef, allowing divers to witness the many kaleidoscopic mazes, tunnels, and outcrops where nurse sharks, rays, and turtles can be found. You'll also see schools of tropical fish, barracuda, and huge groupers.  
Wreck diving in the British Virgin Islands
While the British Virgin Islands may not be the first place that comes to mind when you think of wreck diving, to those in the know, this destination is home to several must-see shipwrecks – alongside plenty more little-known vessels. The exposed Chikuzen Wreck and the RMS Rhone are two of the most famous sites on offer, with the latter having starred in the 1977 adventure film, The Deep. A recently scuttled US Navy vessel now known as the Kodiak Queen, one of only five ships to have survived the Pearl Harbour attack, is fast becoming another favourite.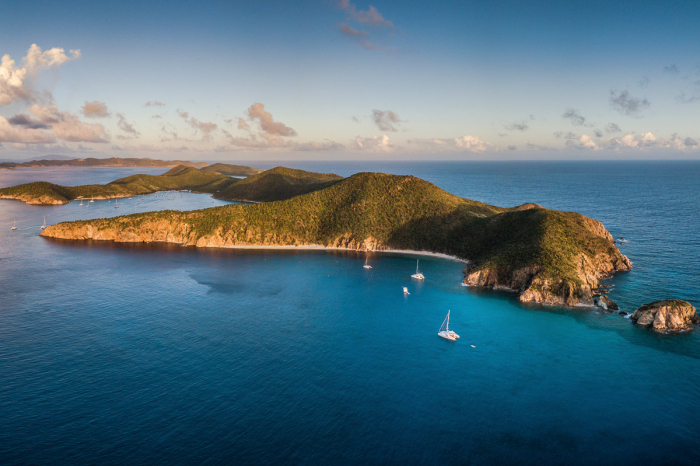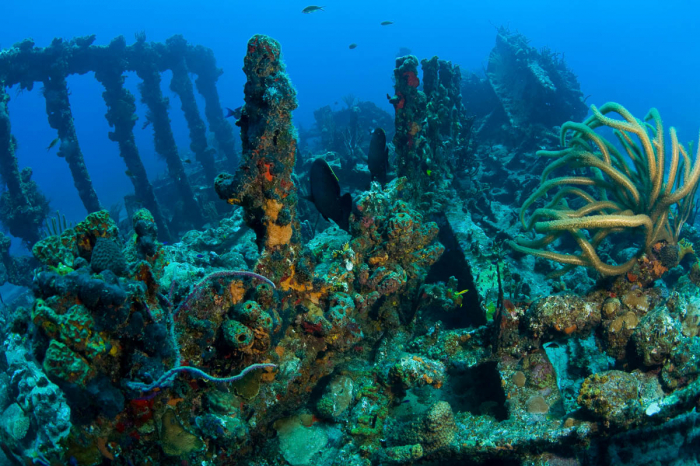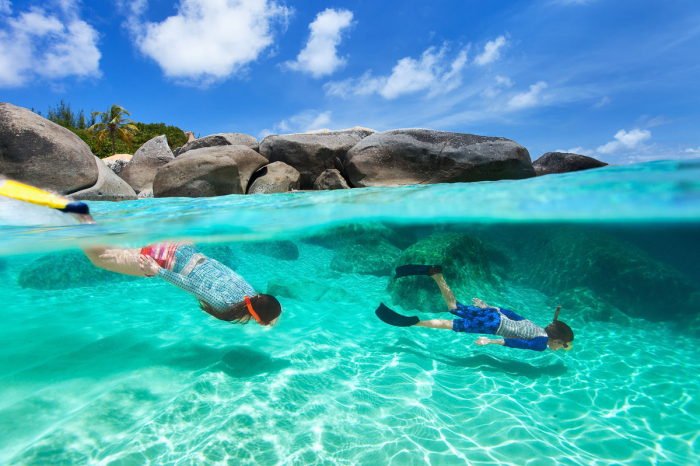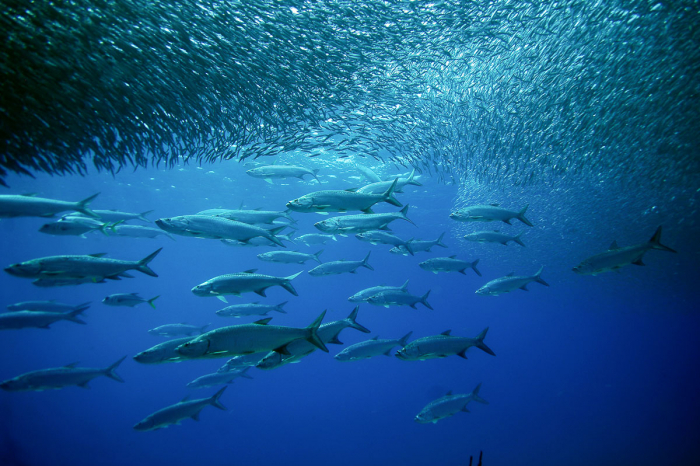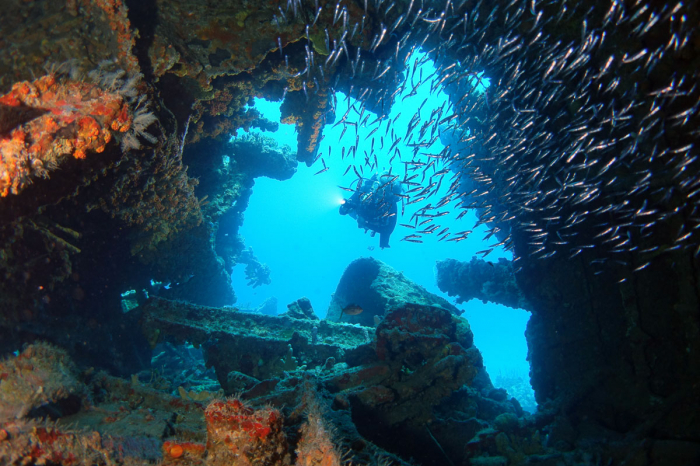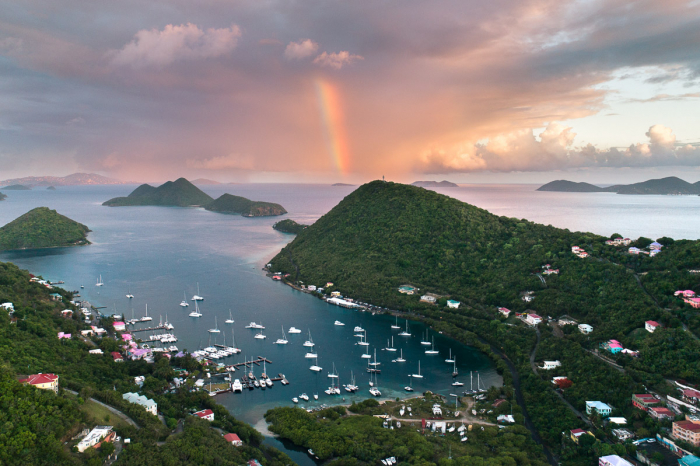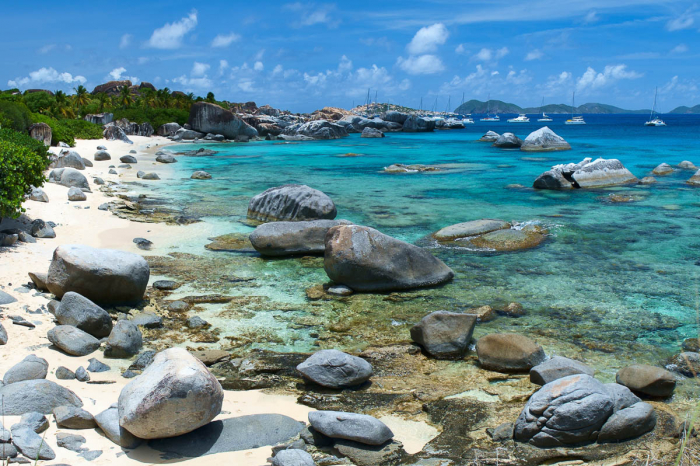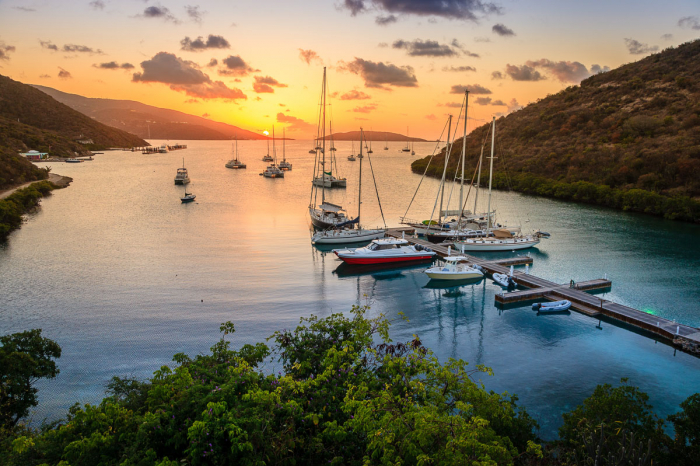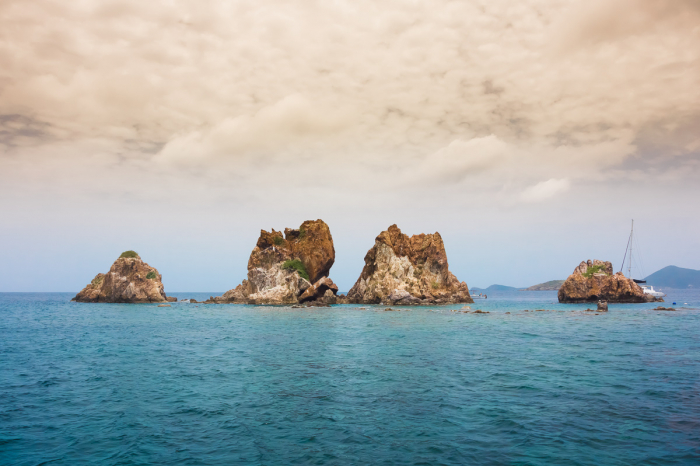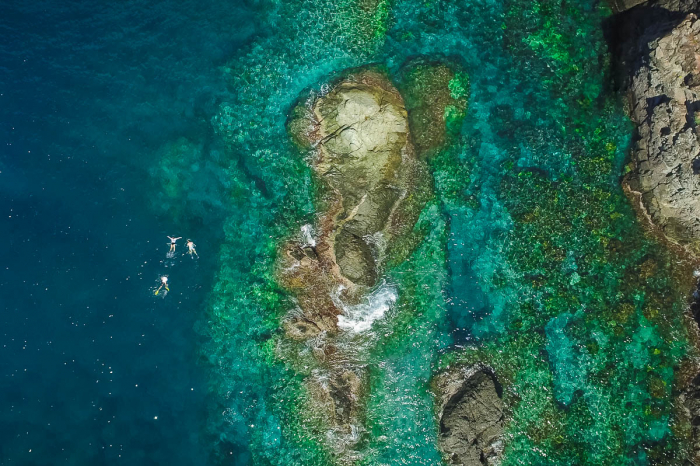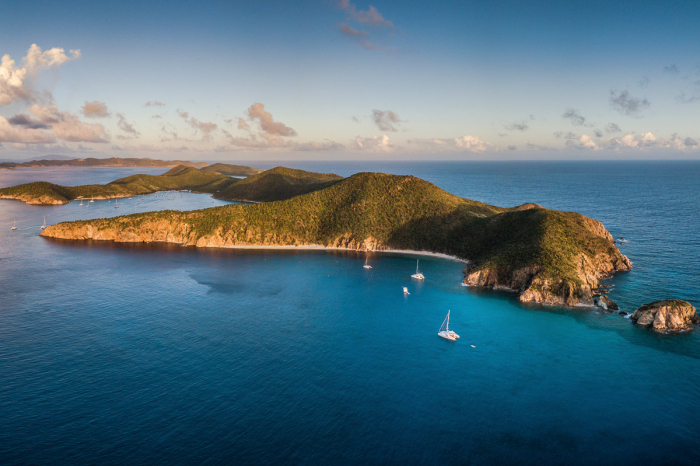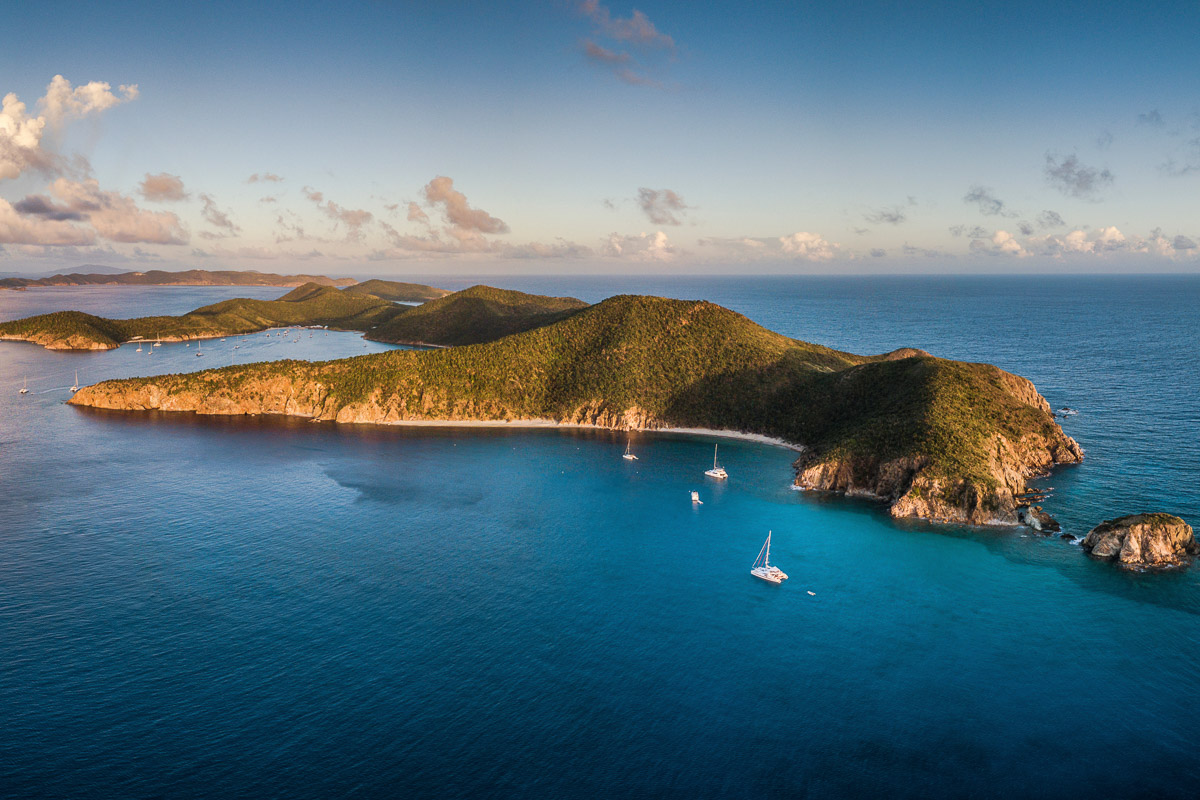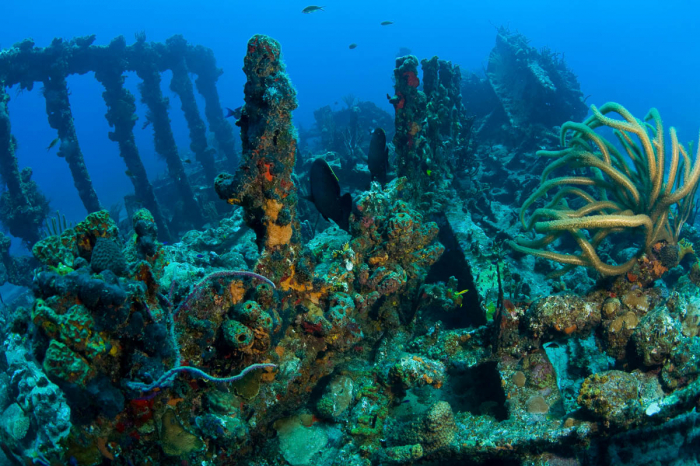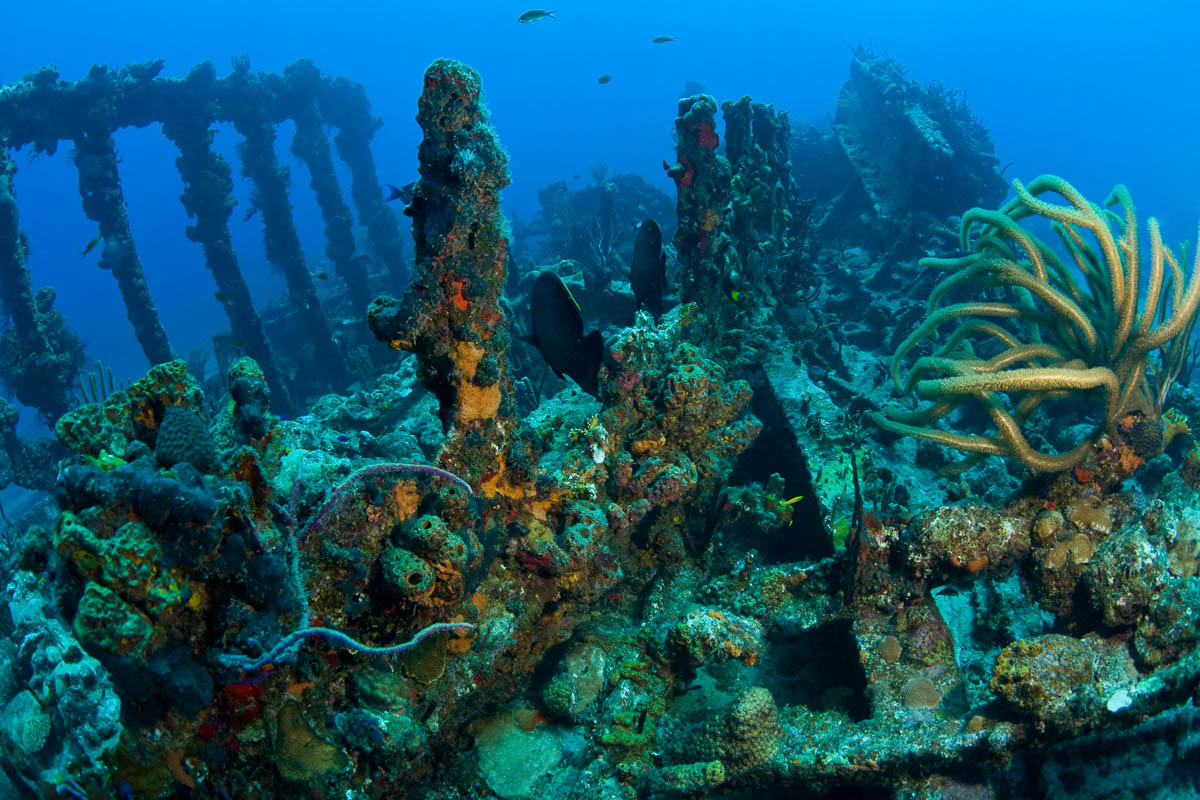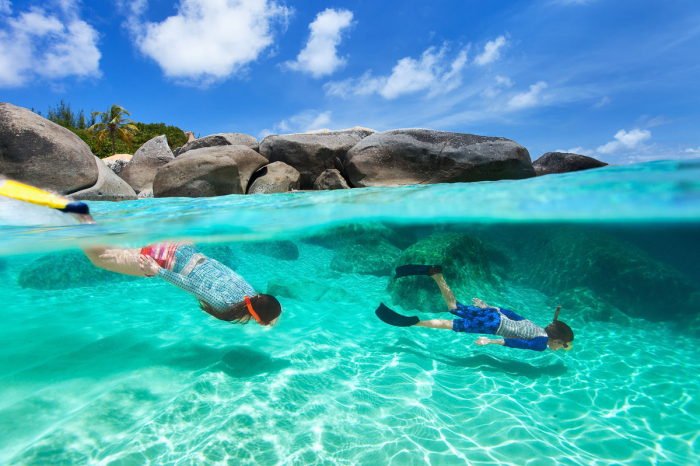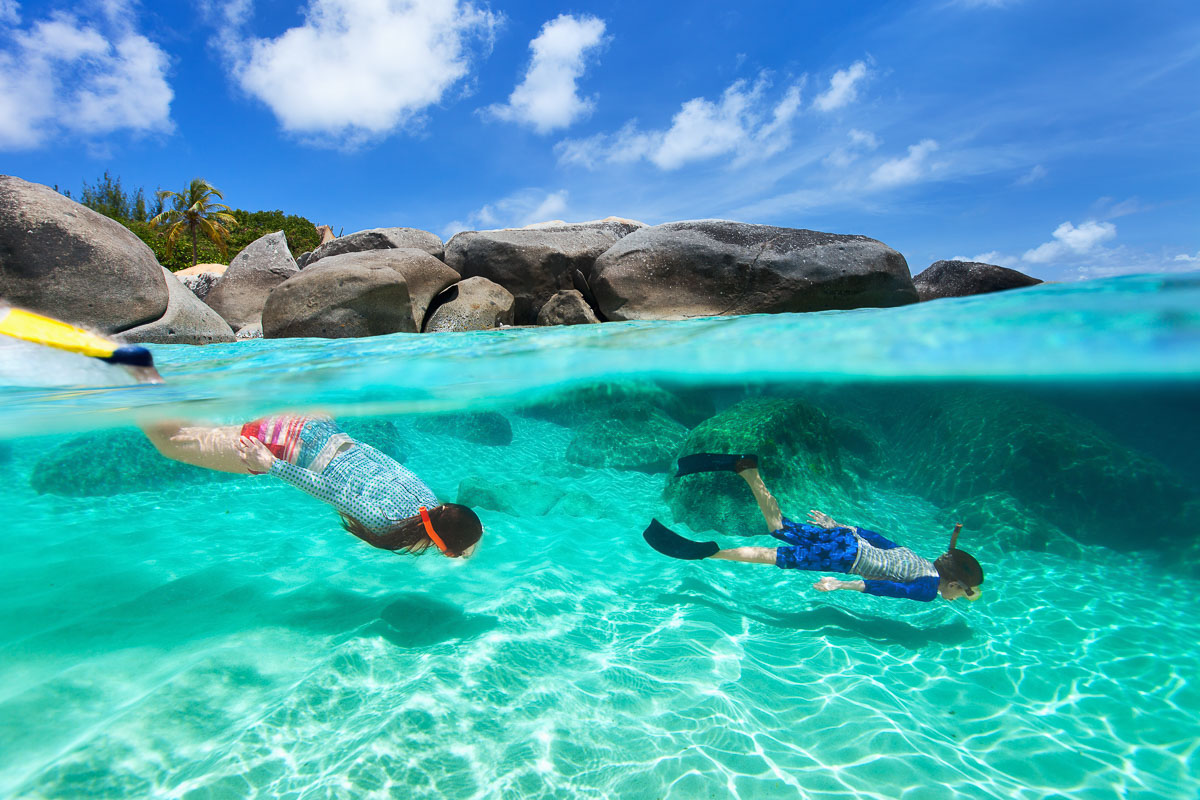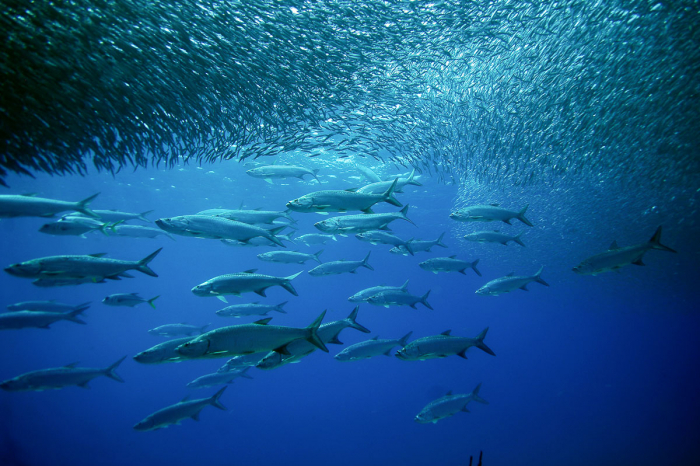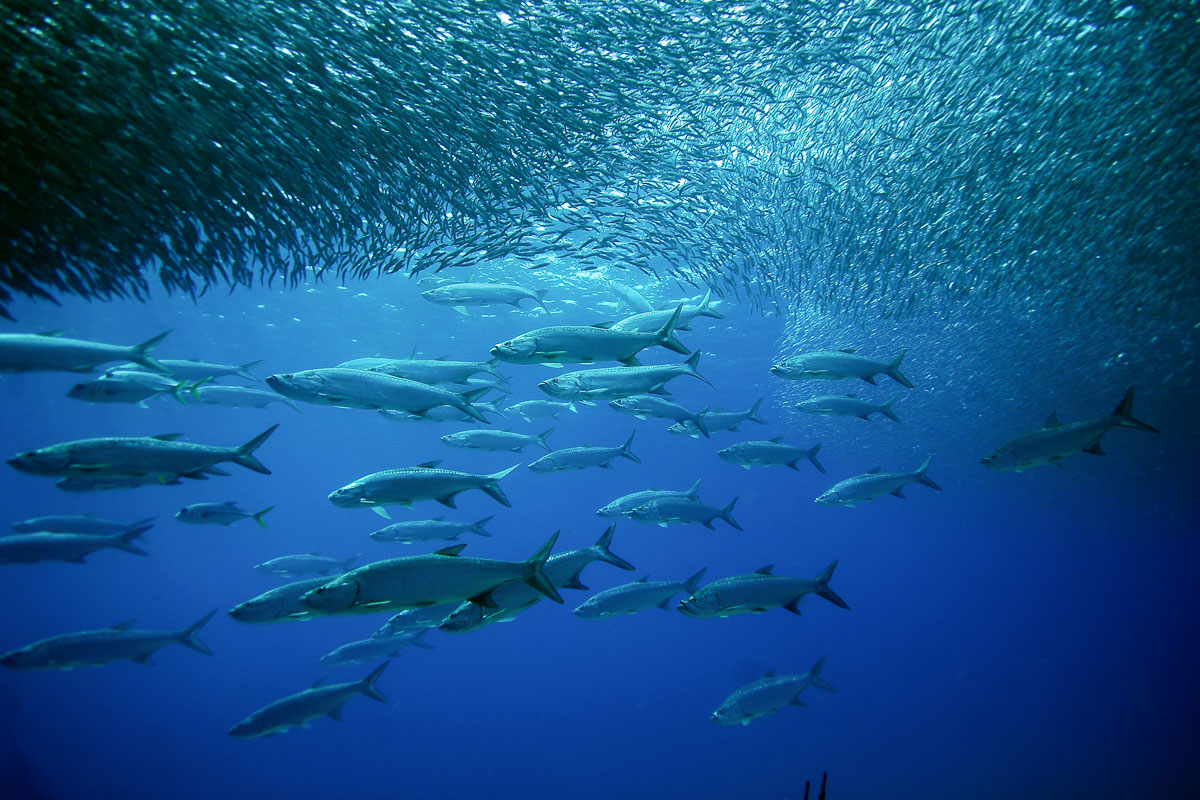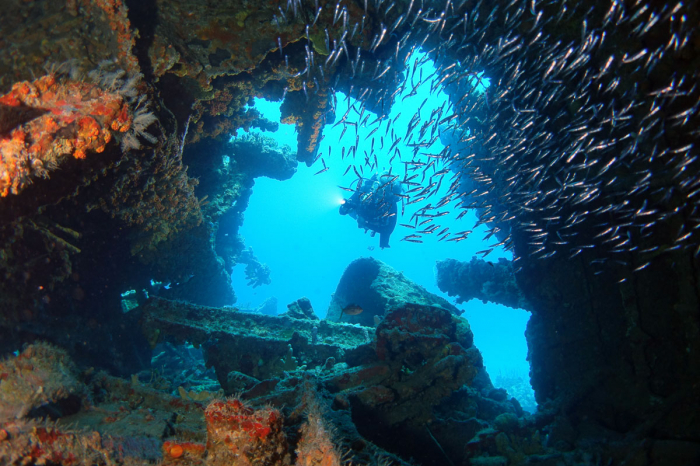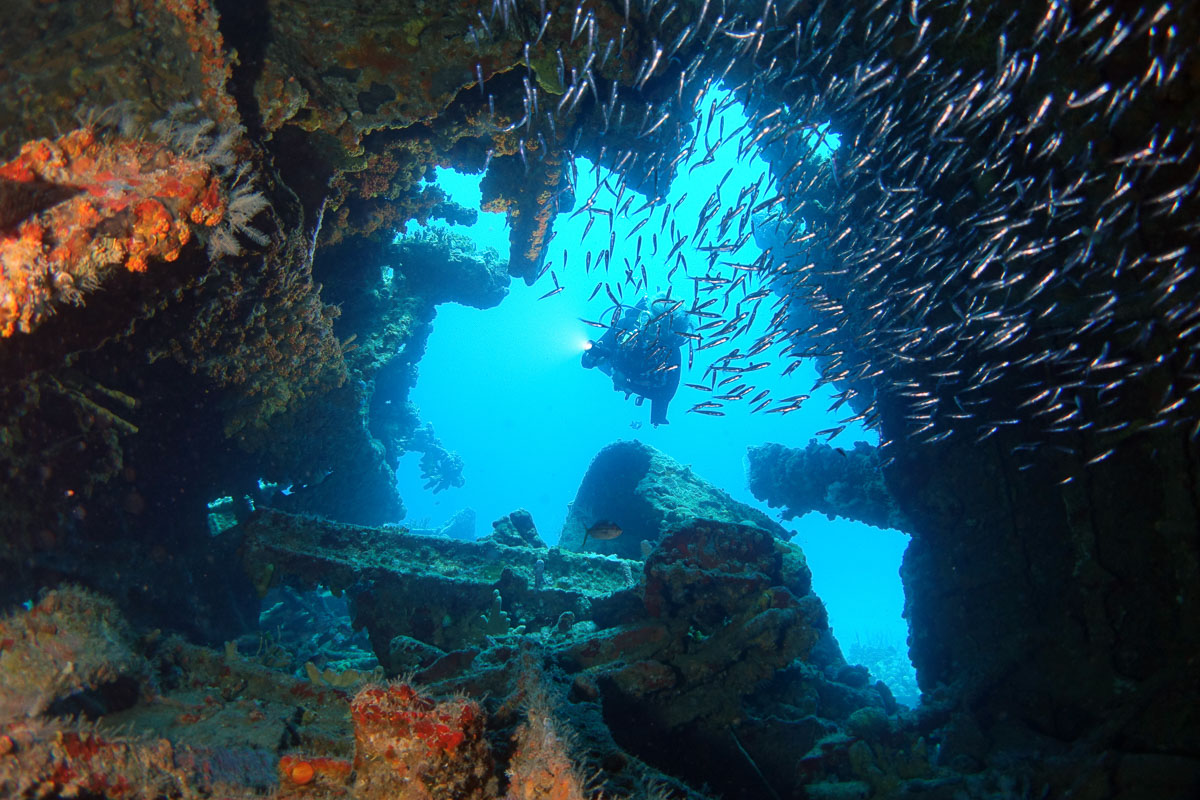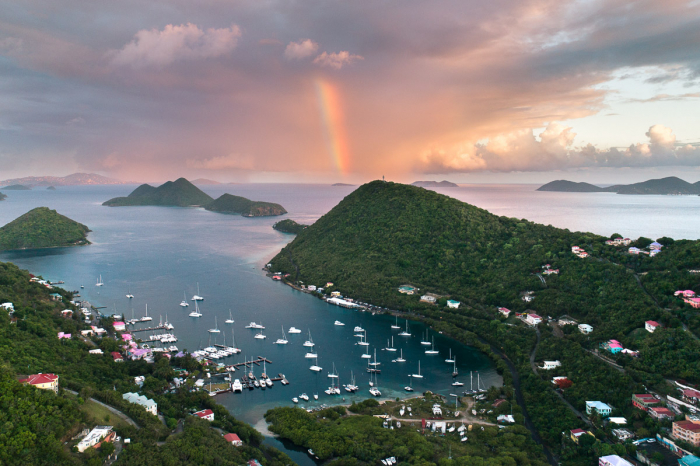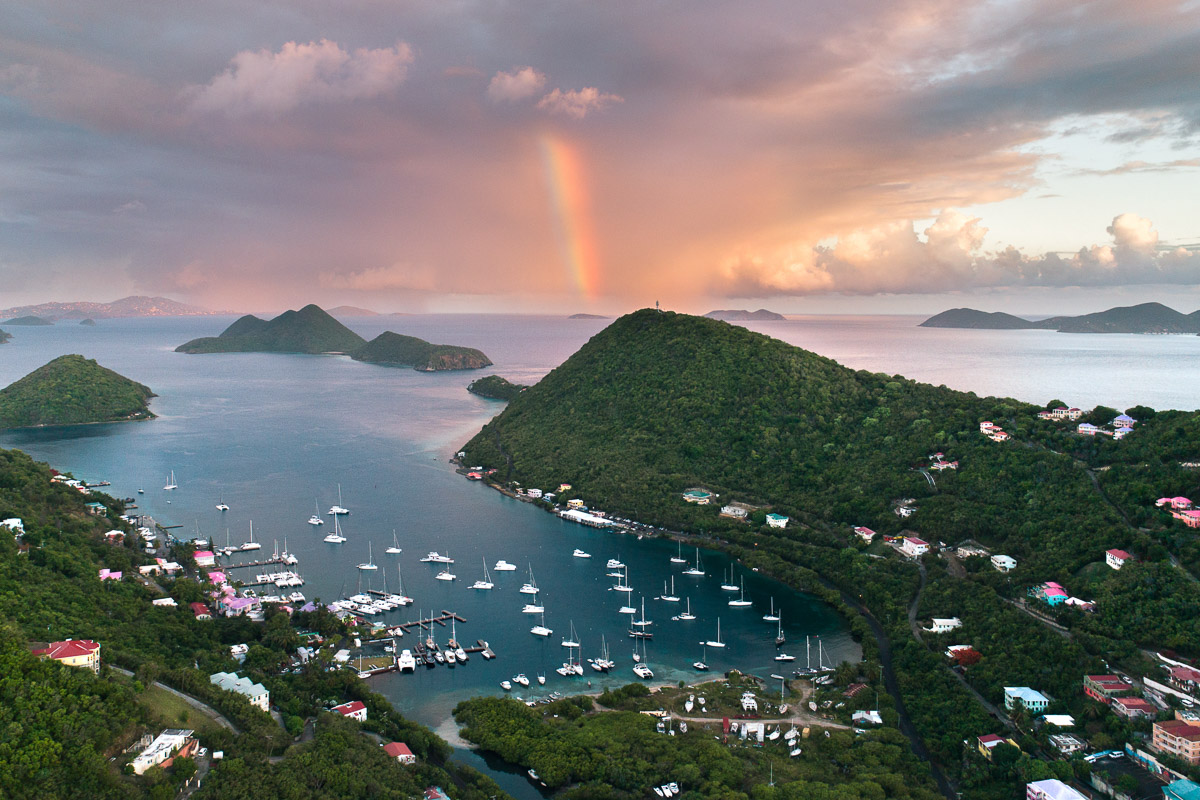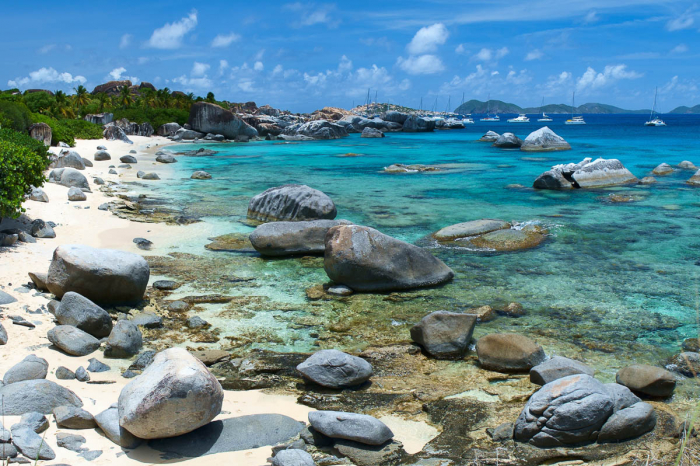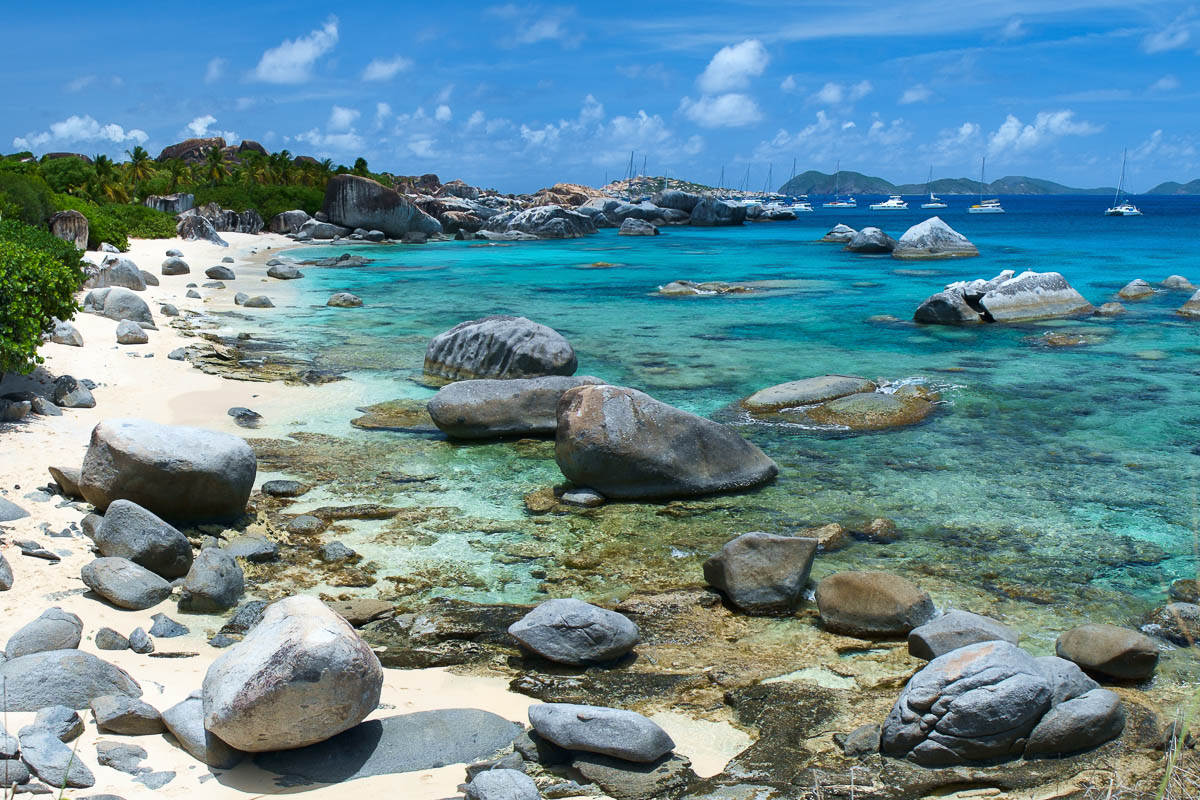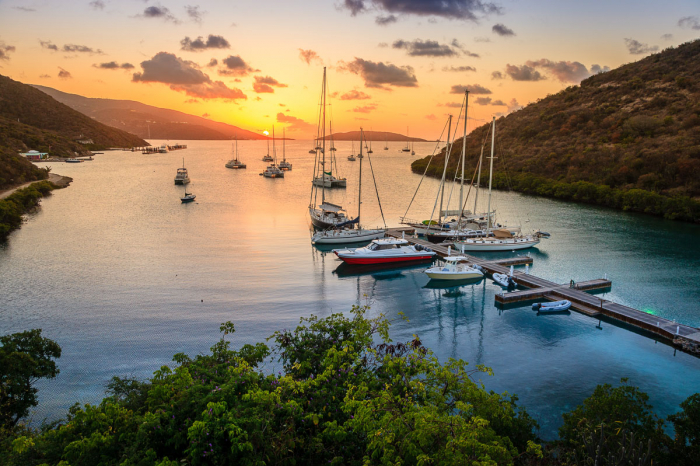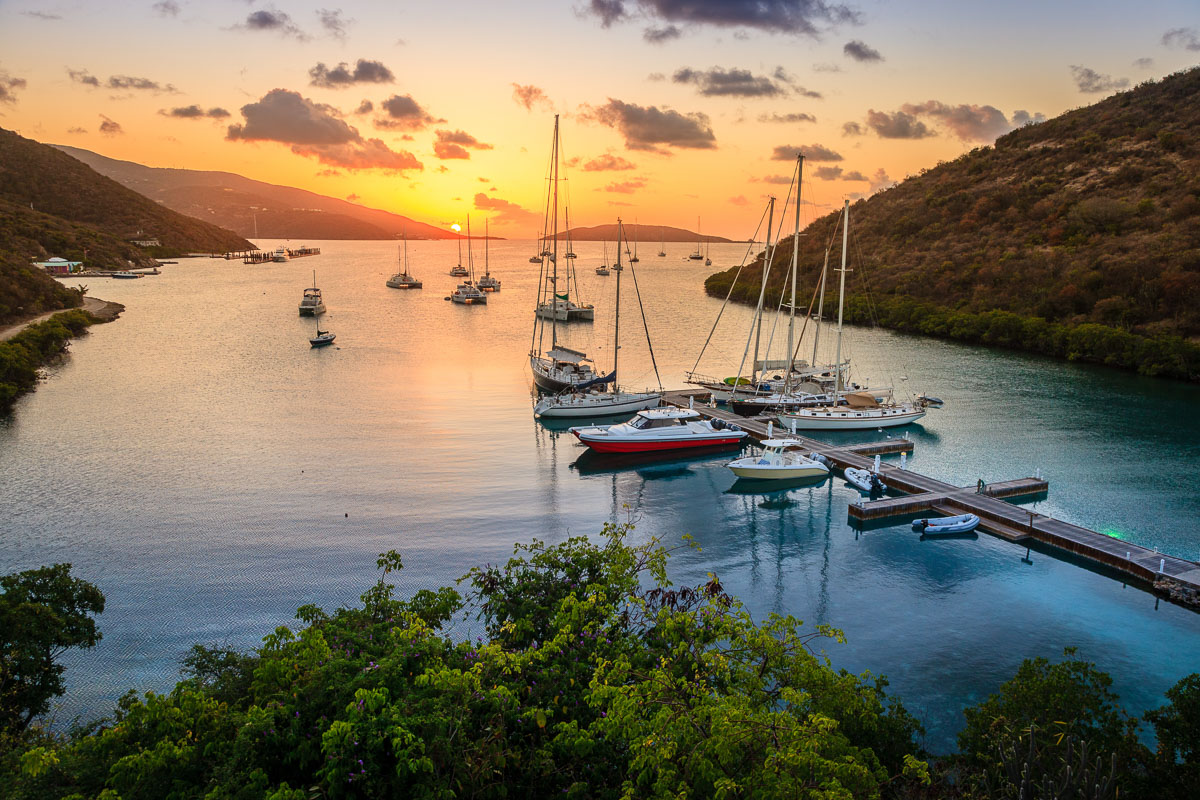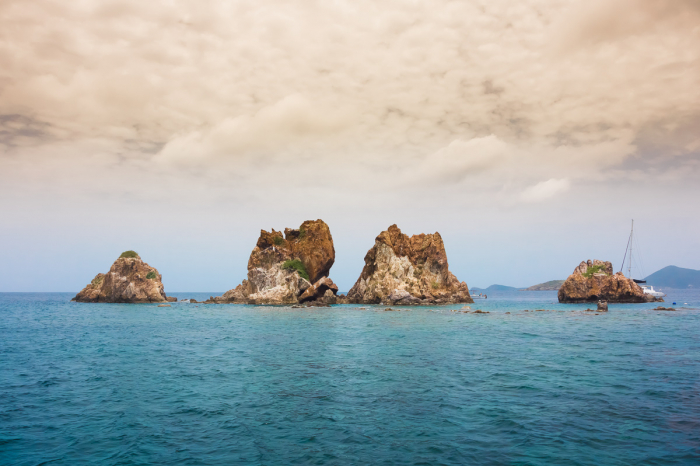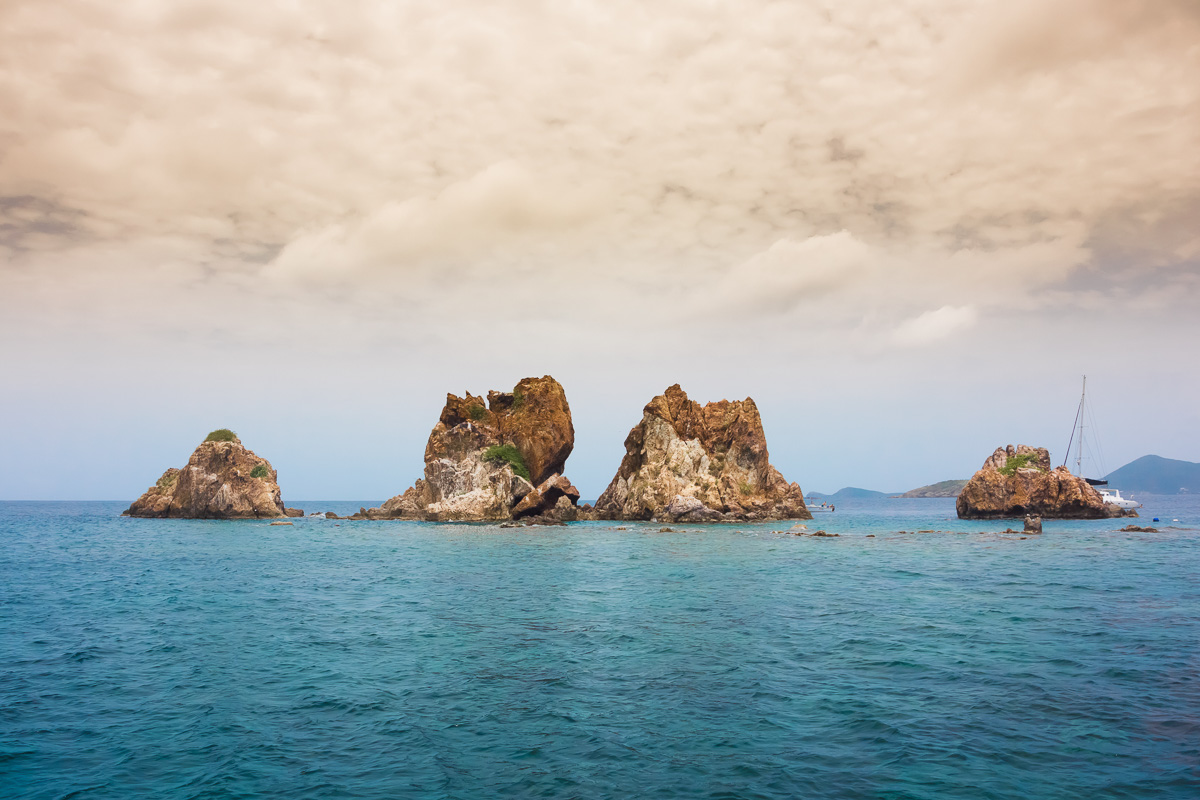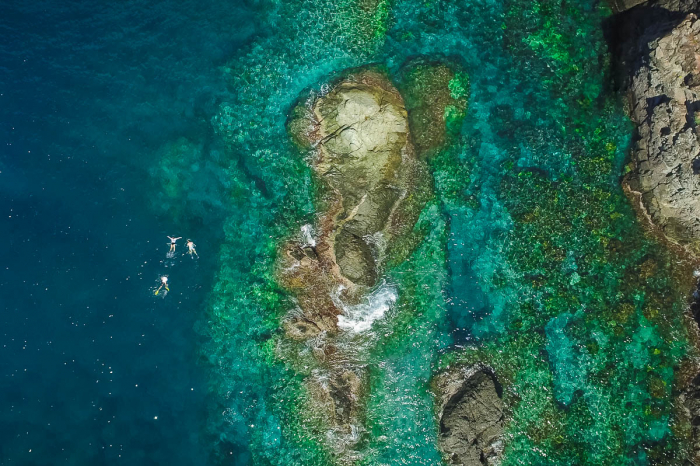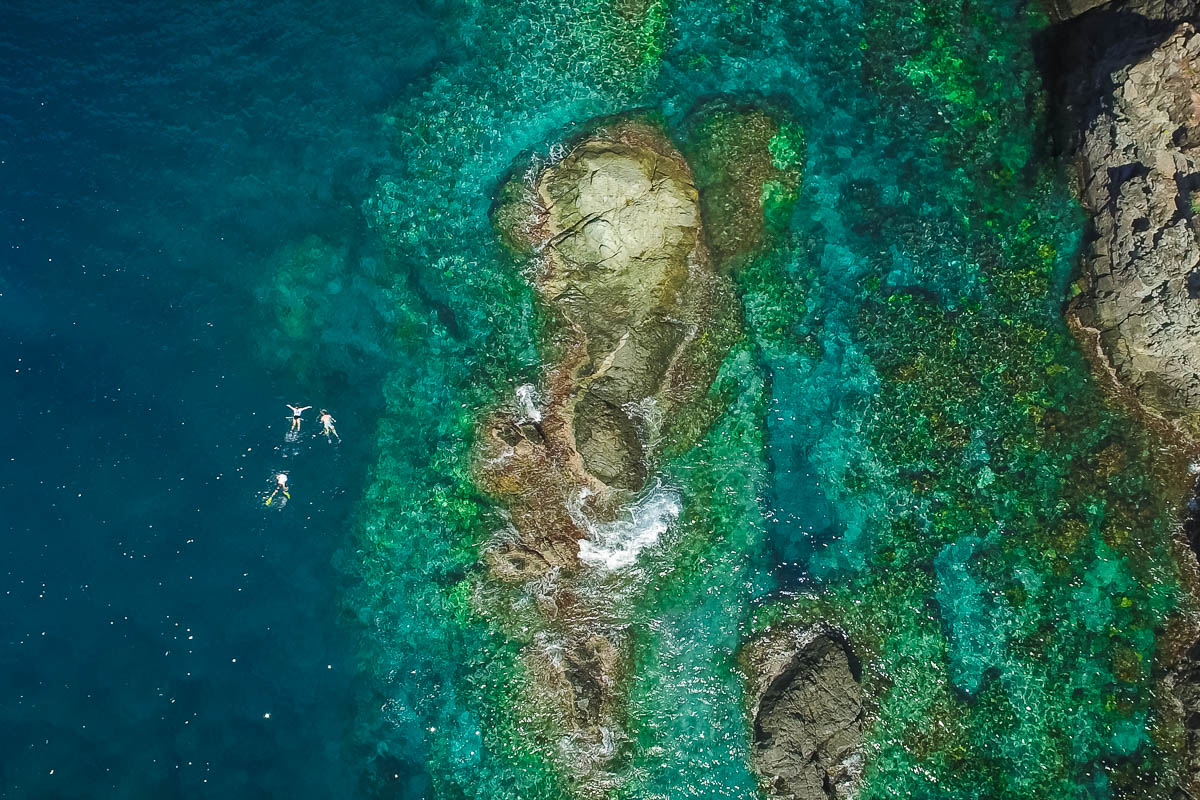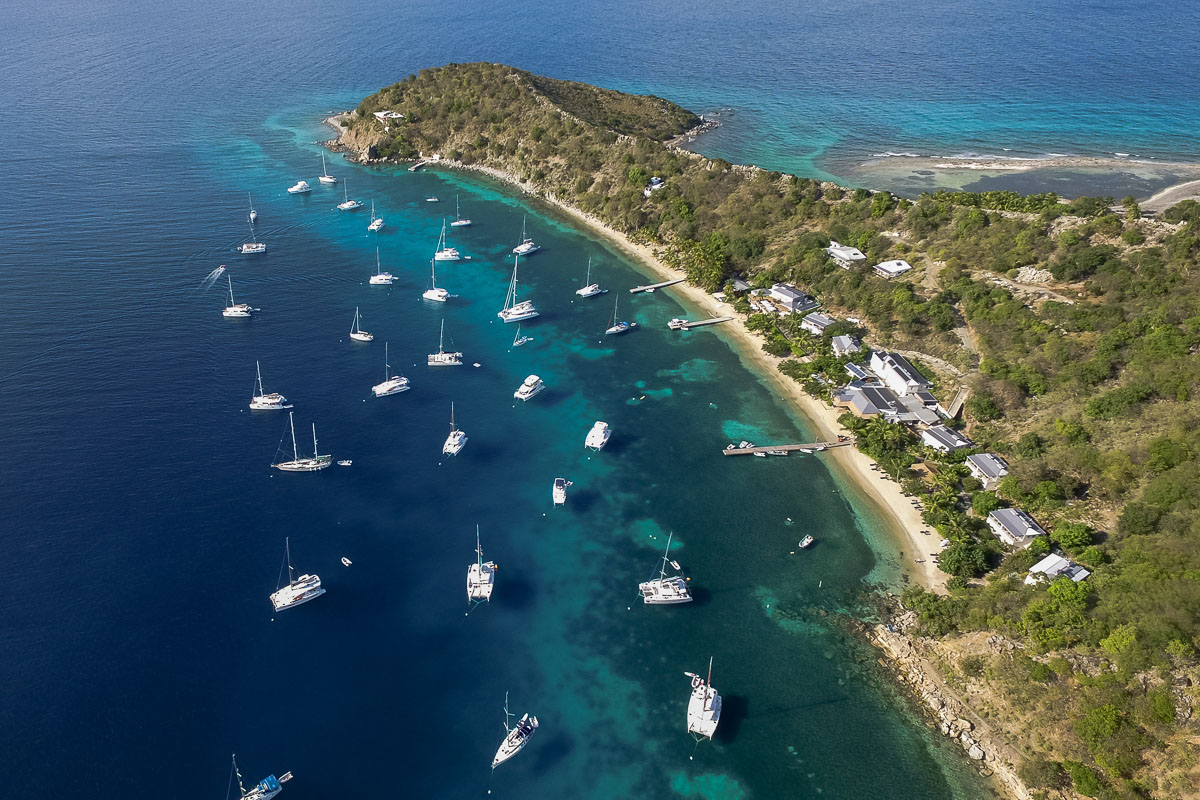 Diving Environment
Level
Beginner to Intermediate
Diving Season
Year round, best December to April
Top tips

Be aware that there is a lot of fire coral around these islands - take extra care not to touch the reef.
Spearfishing and marine harvesting of any kind using scuba equipment is strictly prohibited.
About the British Virgin Islands
Made up of four main islands, and over 50 smaller islets and cays, the British Virgin Islands are considered one of the premier boating destinations in the Caribbean. The archipelago is located in the Lesser Antilles, and attracts discerning travellers with a passion for secluded sailing and elevated experiences. The powerful, rolling waves of the Atlantic are sought-after by surfers and other watersports enthusiasts, while the calm, glassy Caribbean waters are a haven for snorkellers and sailing enthusiasts. Plus, the archipelago's kaleidoscopic reefs, peppered with the remains of unfortunate vessels, have become marquee attractions for scuba divers from all over the world.
Yet, despite all the fame and fortune often associated with this luxurious destination, the British Virgin Islands remain relatively undeveloped and still boast their original off-beat allure. In fact, this idyllic archipelago offers a full spectrum of atmospheres, with each of the four main islands delivering something different from the last. From full-moon parties in tourist hotspots to far-flung national parks without another soul in sight, the British Virgin Islands have something to offer every kind of traveller.
How to get to the British Virgin Islands
It is normally not possible to fly directly to the British Virgin Islands from the USA, Canada or Europe, but plenty of connecting airports surrounding the islands make travel relatively easy. The most direct route to the British Virgin Islands from North America is via Puerto Rico's San Juan Airport, while travellers from Europe and the UK may find it easiest to travel to Antigua's VC Bird International Airport, before boarding an onward flight to Tortola. Aside from Tortola's Beef Island Airport, aircraft can use Anegada's Auguste George Airport and Taddy Bay Airport on Virgin Gorda. A ferry service is also available from St. Thomas in the US Virgin Islands to Tortola and Virgin Gorda, with connections to Anegada and Jost Van Dyke.
Scheduled domestic flights are easy to organise between islands, as well as plenty of charter options including helicopter transfers. A reliable ferry service connects many of the islands, but some routes only operate during daylight hours. 
Where to stay in the British Virgin Islands
Tortola is the largest, liveliest and most developed of the four main islands, and is home to the widest choice of resorts and dive operators. But, Tortola is far from frantic, and you'll find plenty of mountainous peaks and chalky beaches to while away the hours in blissful seclusion. Just a short sail away, laid-back Jost Van Dyke delivers flavourful Caribbean food and drink, one of the region's most vibrant New Year's Eve celebrations, and a small selection of dive and fishing trip operators.
Despite its size, Virgin Gorda is a quiet sanctuary of calm, with the exception of day-trippers arriving to enjoy the island's stunning coastline. Massive, smooth granite boulders tumble into the crystal-clear waters here, creating a maze-like network of semi-submerged tunnels and grottos known as The Baths. But, if you're looking for supreme seclusion, Anegada is the place to be, with just a handful of hotels and pristine natural surroundings.
For an exclusive British Virgin Islands experience, visitors can stay at several luxurious hotels only accessible by boat, such as Peter Island Resort and Richard Branson's Necker Island. Of course, being one of the Caribbean's premier sailing destinations, the British Virgin Islands are also perfect for exploring via liveaboard or charter yacht, with plenty of sheltered bays and moorings. Plus, many of the operators offer "rendezvous" diving, where they will collect guests directly from their charter vessel for one or two-tank trips. Or, for experienced divers with their own gear, it is also possible to have rental tanks dropped-off and collected for maximum convenience.
Dive seasons and weather
The British Virgin Islands is characterised by a hot-humid tropical climate, with pleasant temperatures all year on land and averages of 26-28°C in the water. As with many tropical destinations, the two main seasons are dictated by the amount of rain, with the wet season running from August to December, and the dry season from January to April. Thankfully, downpours are typically short-lived, no matter the time of year, and cause minimal disruption to diving operations. Keep in mind that hurricane season runs between June and November, and strong winds can cause choppy conditions and reduced visibility. At this time, operators will often focus on sites which lie on the leeward side of the islands.
Overall, the British Virgin Islands deliver fantastic diving year-round. But, for unrestricted access to all of the country's sites, the dry season is your best bet – particularly during the months of \January and February. However, as this is peak season, visitors who value quieter dive sites should consider the shoulder months of November and December or March and April, which also offer decent conditions but far fewer crowds.
Conservation
There are around 20 national parks in the British Virgin Islands, incorporating mountains, coastal regions, and ocean. Some of these national parks provide sanctuary for important plants, trees, and bird life, with several rare or endangered species afforded protection. Sea turtles, in particular, are abundant, with green, hawksbill, loggerhead and leatherback turtles all making appearances. Unfortunately, it is technically still legal to hunt sea turtles in the British Virgin Islands, although the practice is largely frowned upon. Spearfishing and marine harvesting of any kind using scuba equipment is strictly prohibited, with incidents of five-figure fines and even imprisonment being enforced as penalties for fishing without a licence. Additionally, the National Trust of the Virgin Islands is involved in species restoration, marine conservation, reforestation, biodiversity research and conservation, and historical preservation.
---