Scuba diving in
Cairns and Port Douglas
Situated on Queensland's northern coast, Cairns and Port Douglas are welcoming, laid-back dive destinations, perfect for soaking up the sun, outdoor exploration, and scuba diving the Great Barrier Reef.
Highlights
Scuba diving for all ages, budgets, and levels of experience
Explore the Great Barrier Reef and Daintree Rainforest 
Spot humpbacks and inquisitive dwarf minke whales
Jaw-dropping waterfalls, lush rainforest, and beautiful beaches
Immerse yourself in local Aboriginal history and culture
Cairns and Port Douglas are the ultimate oases of outdoor living. From these two barefoot beauty spots, visitors can immerse themselves in tropical adventure, and enjoy Queensland's iconic easy-going atmosphere. Plus, those who choose to base themselves from these two welcoming towns can embark on life-changing experiences in not one, but two, World Heritage listed areas – the mighty Great Barrier Reef and the ancient Daintree Rainforest.
Scuba diving from Cairns and Port Douglas
Schooling reef fish

Year round

Plentiful reef life

Year round

Walls & pinnacles

Year round
From introductory dive experiences to expeditions to remote untouched regions, the Great Barrier Reef offers divers some of the most spectacular scuba diving in the world, with incredible marine life, stunning coral formations, comfortable year round water temperatures and amazing visibility. Cairns and Port Douglas both offer an extensive range of scuba diving opportunities on the Great Barrier Reef, including half-day and full-day trips to nearby reefs, as well as extended dive safaris spending several days at sea. Dive operators typically visit multiple sites during each outing, mooring at stationary pontoons, islands or sand cays.
Exploring the outer reefs
Day-trip dive vessels departing from Cairns and Port Douglas generally head northeast towards the outer shelf reefs where guests can enjoy up to three dives at several different locations. Located approximately 50-kilometres offshore, the most commonly visited reef systems include Agincourt, Opal, and St. Crispin, as well as Milln, Norman, Saxon, Hastings, Flynn, Thetford, and Pellowe. With so many exceptional reefs to be explored, these outer reefs provide more than enough to keep divers occupied for several days, meaning short multiple-day liveaboard safaris also rarely venture further afield.
On the sheltered side of the reef, incredible coral formations have developed along sloping walls and in sheltered bays. The topography is both intricate and impressive, with an array of cracks, crevices and canyons to explore. Brightly coloured parrot fish feed alongside friendly green and hawksbill turtles, while larger resident cod and inquisitive maori wrasse swim right up to divers as they patrol their territories.
Diving on the outer walls of the reef bring encounters with schools of barracuda, trevally and fusiliers, grey or white tip reef sharks and the chance to encounter larger rays. Exhilarating drift dives are possible, where divers drop into the main currents where all the action takes place before drifting back into the protected coral gardens. Isolated pinnacles can also be explored, often clouded by anthias and damselfish, and intermittently engulfed by schools of fusiliers being chased by mackerel and trevally.
Ribbon Reefs and the Coral Sea
It is also possible to embark on longer liveaboard adventures lasting a week or more from both Cairns and Port Douglas. Itineraries explore the famous Ribbon Reefs, which stretch north from Cooktown to Lizard Island, as well as venturing over 200-kilometres offshore to visit the ancient reef systems of Osprey, Bougainville, and Holmes in the midsts of the Coral Sea.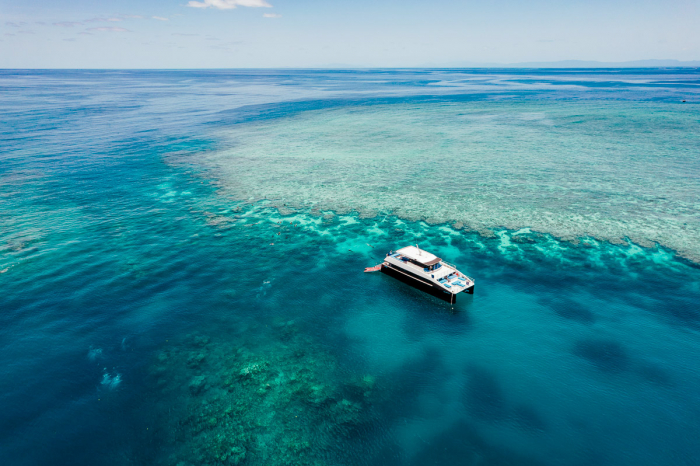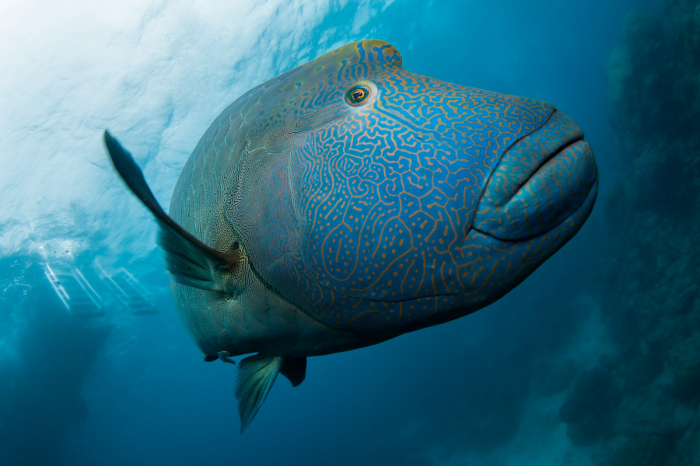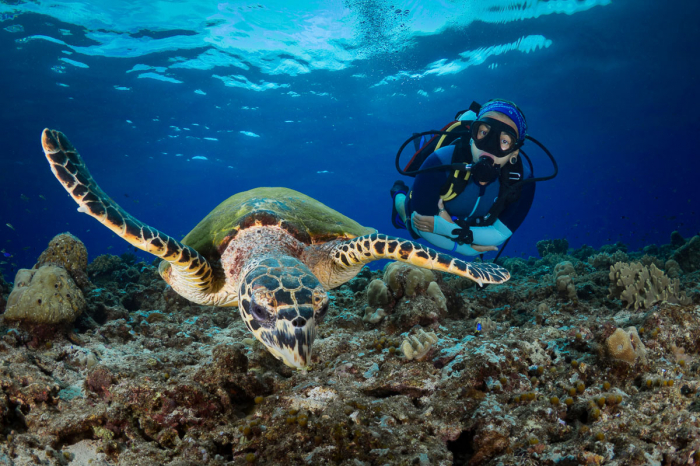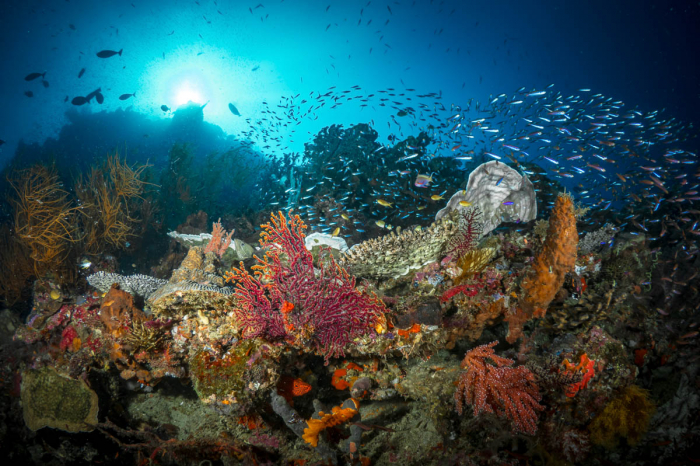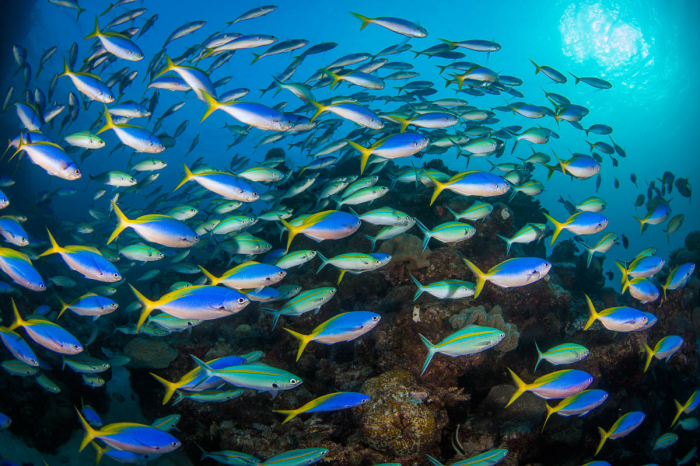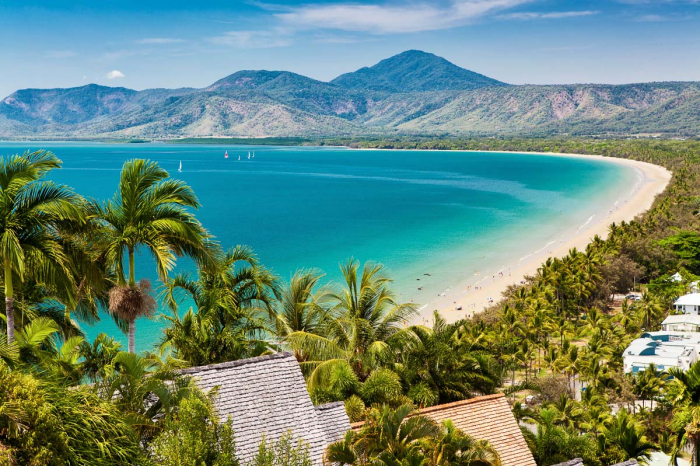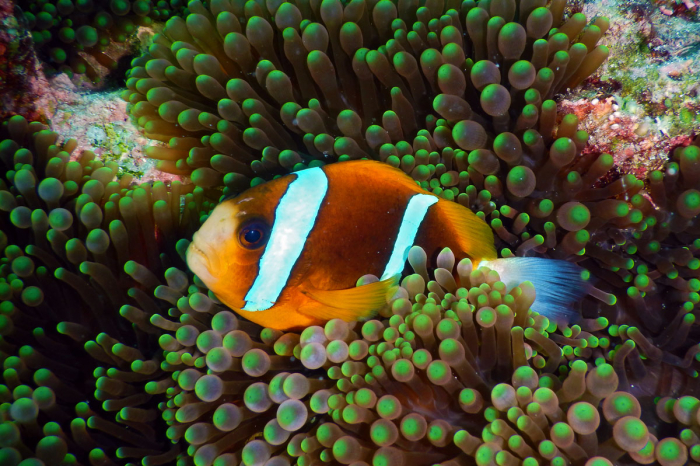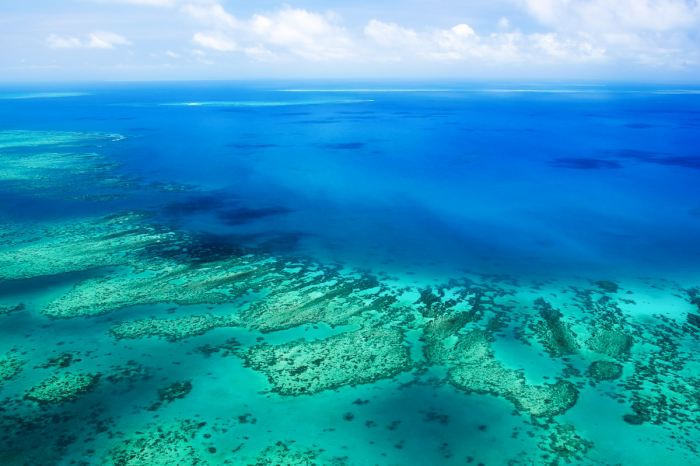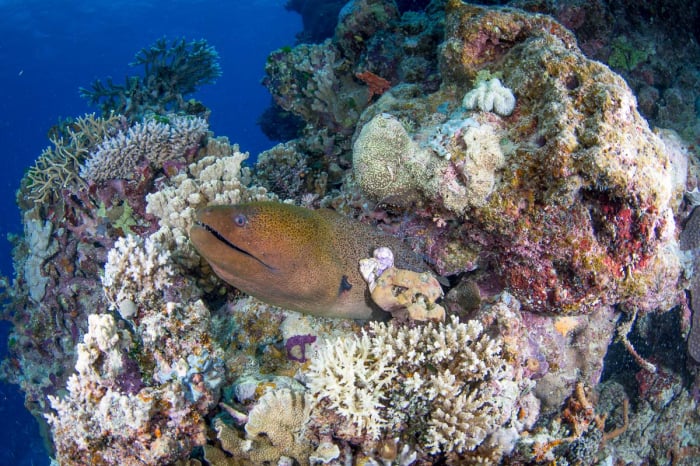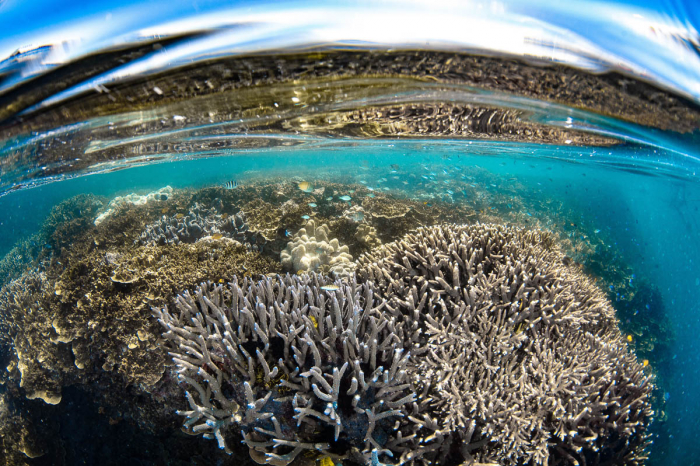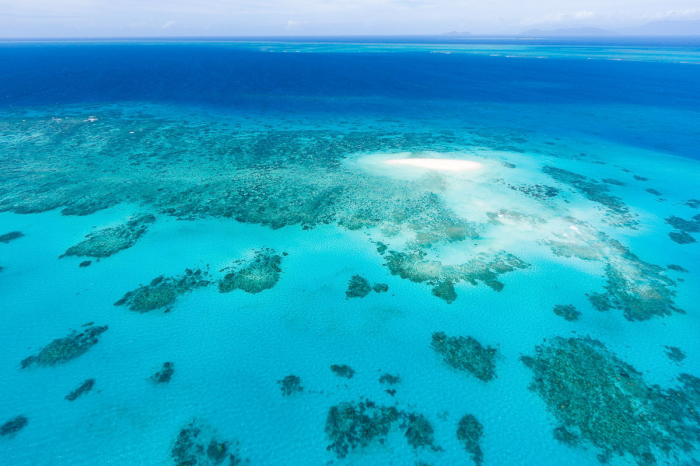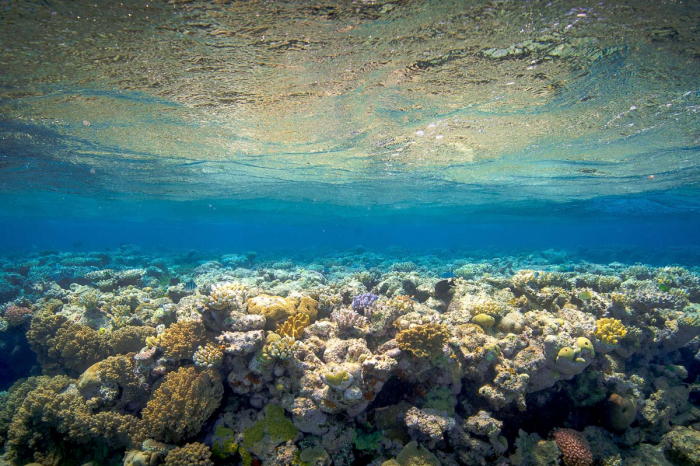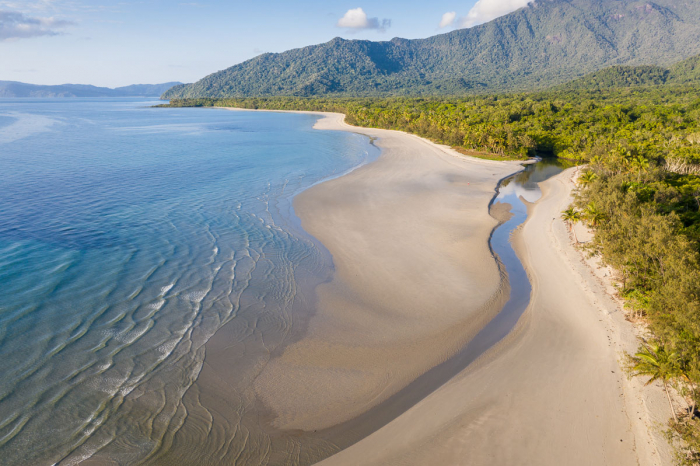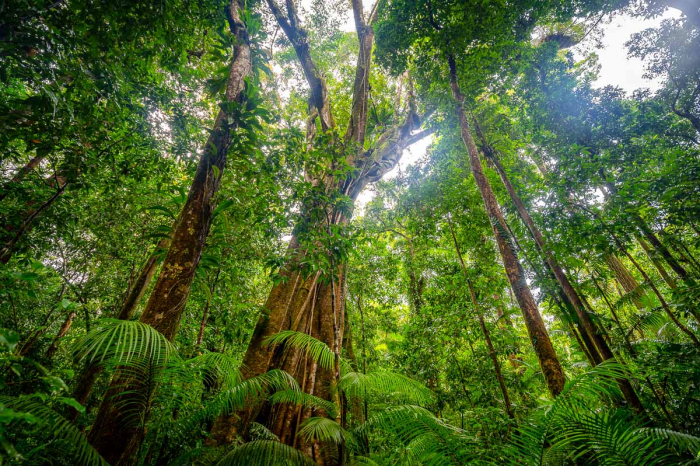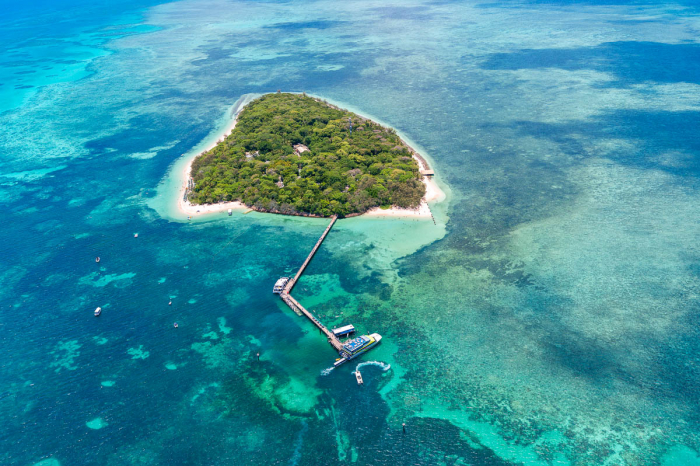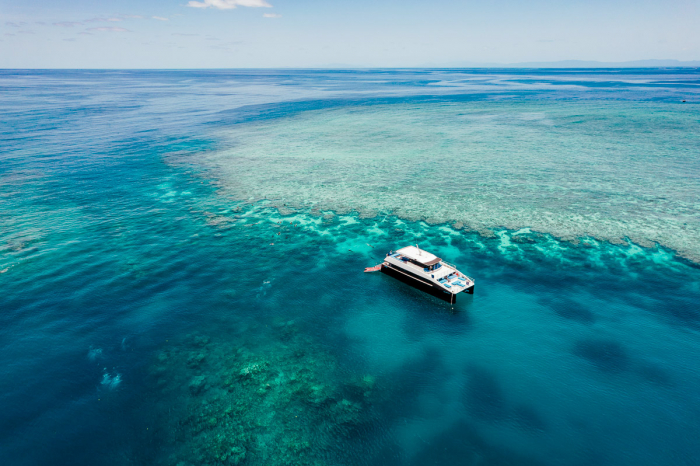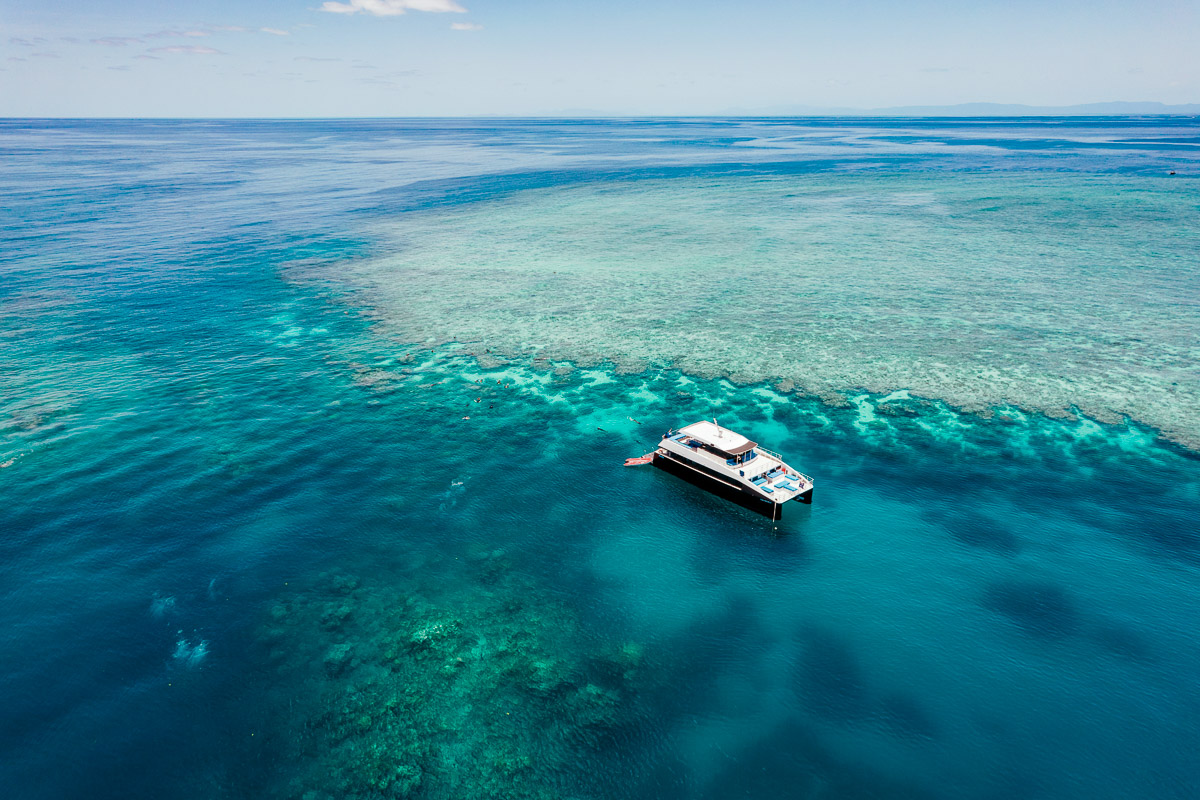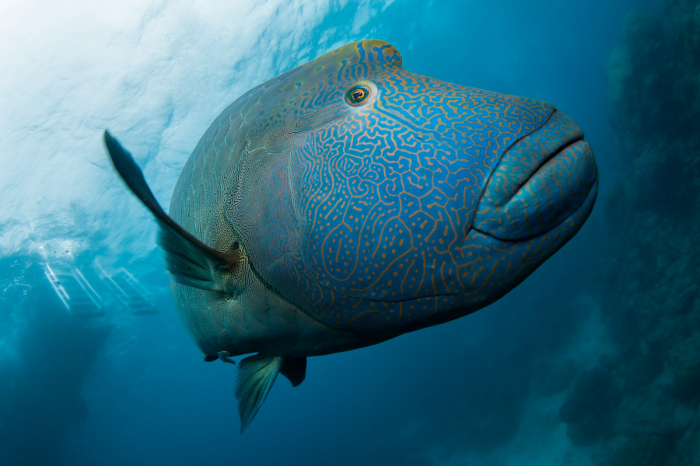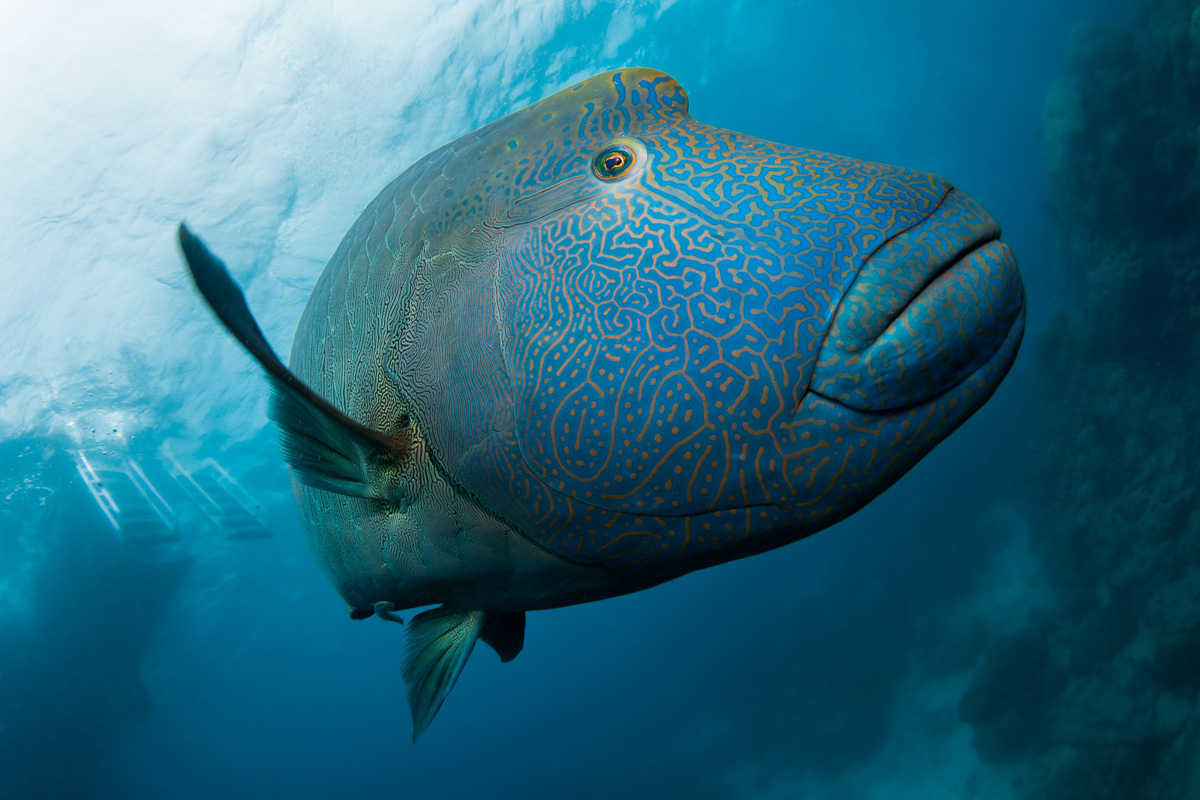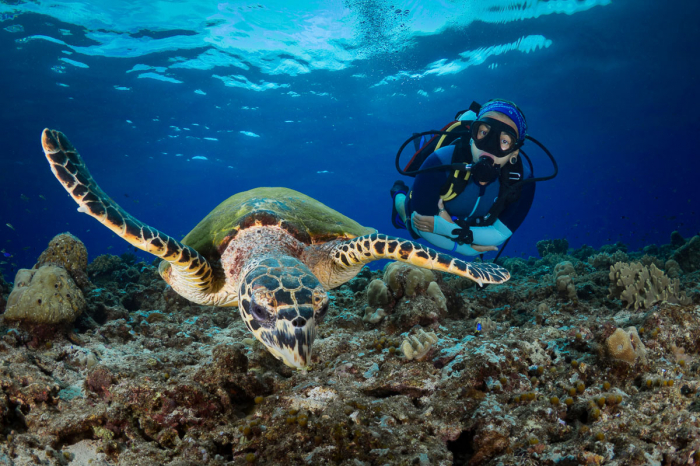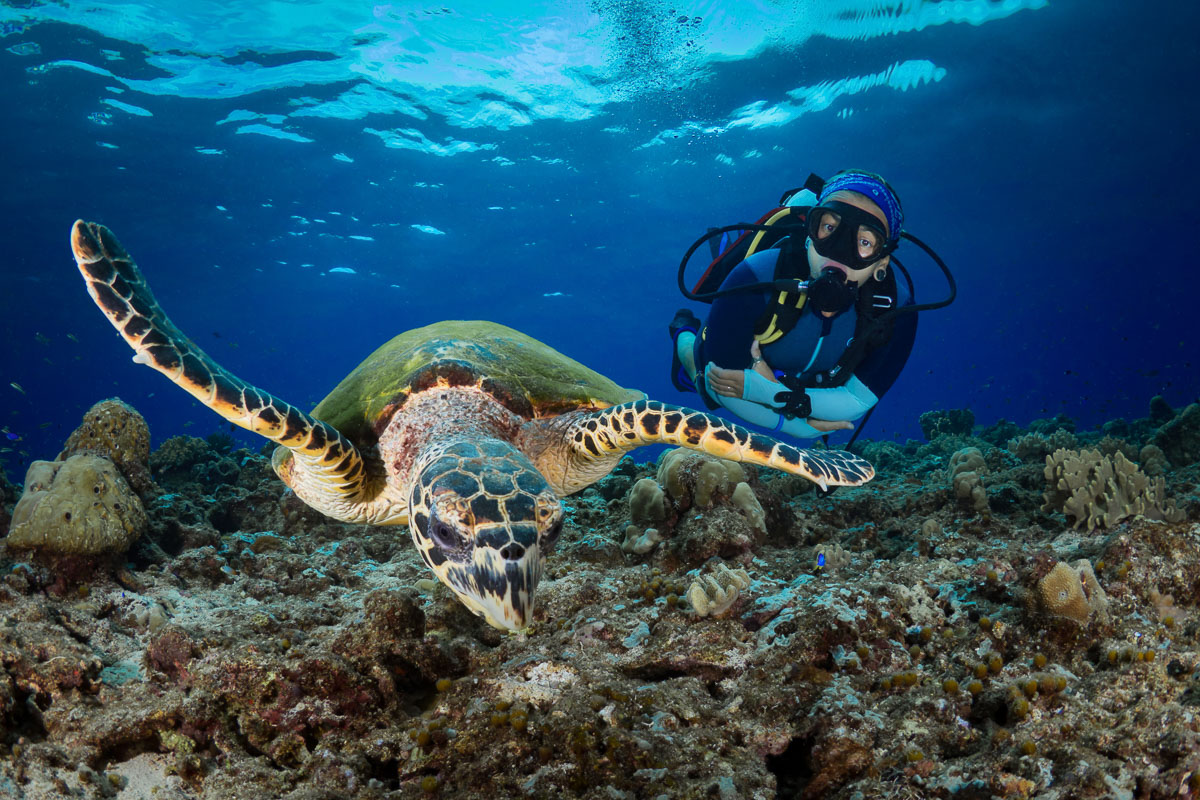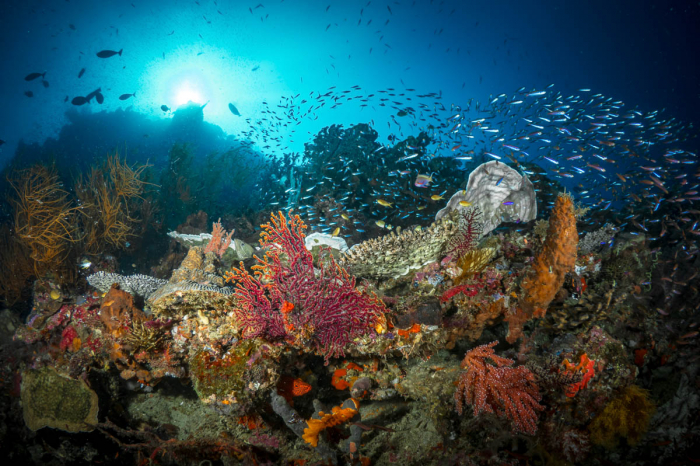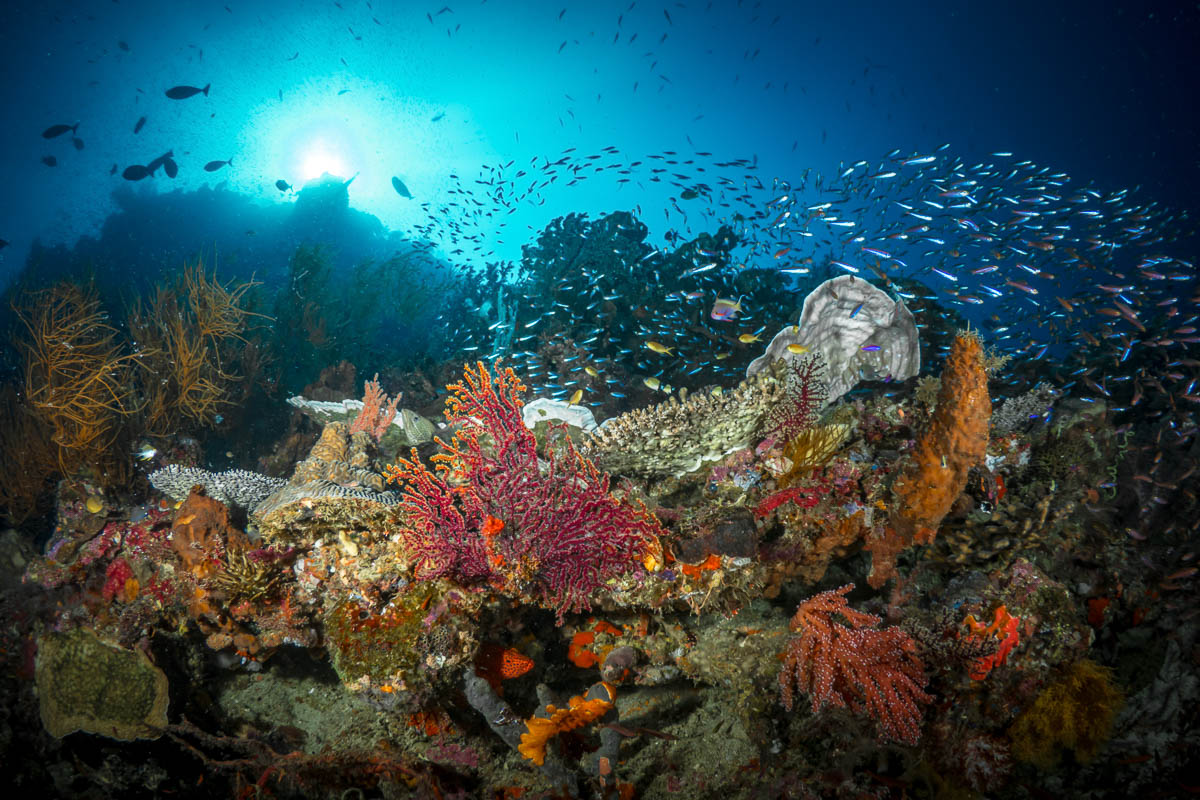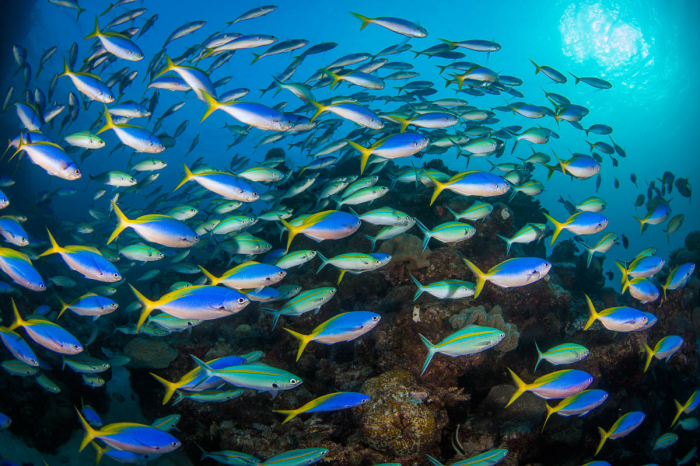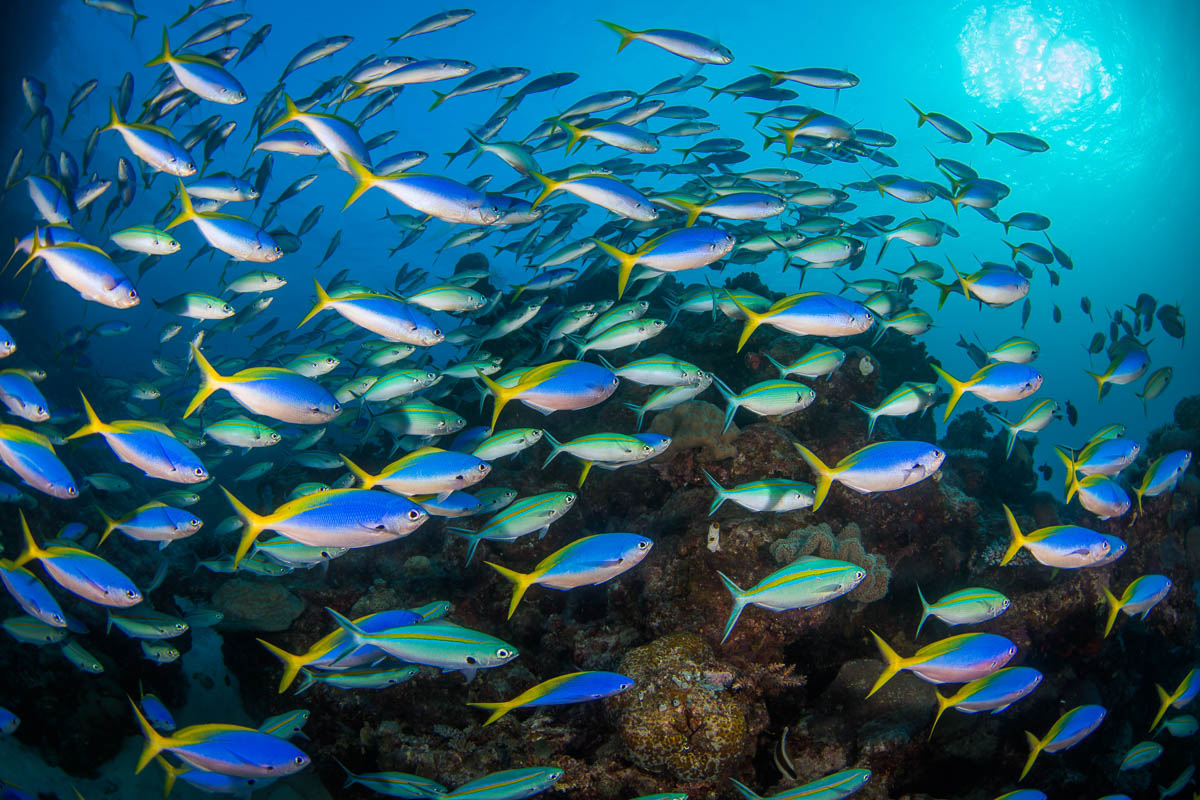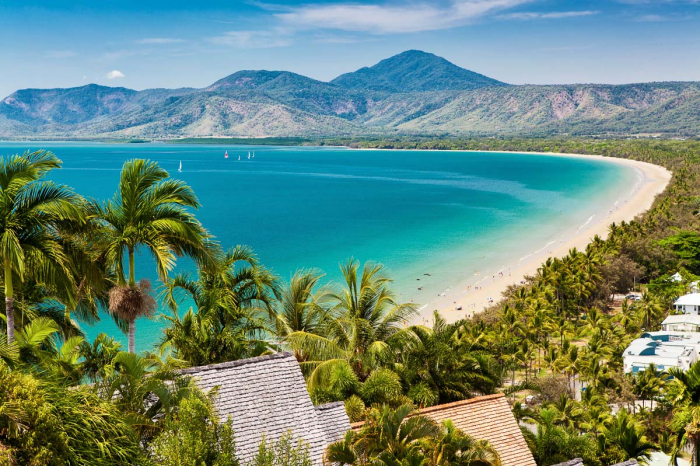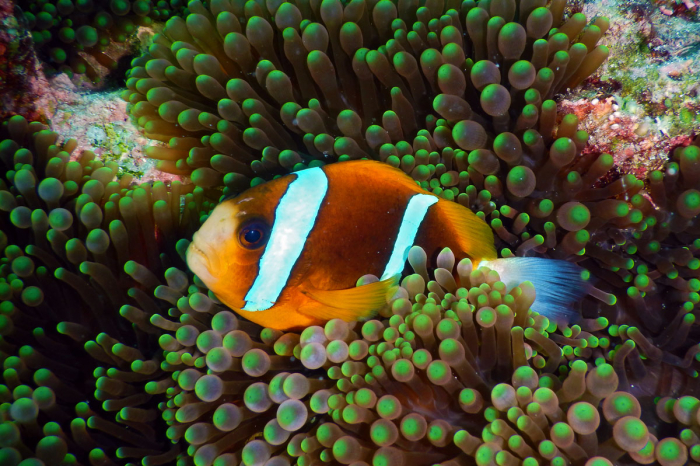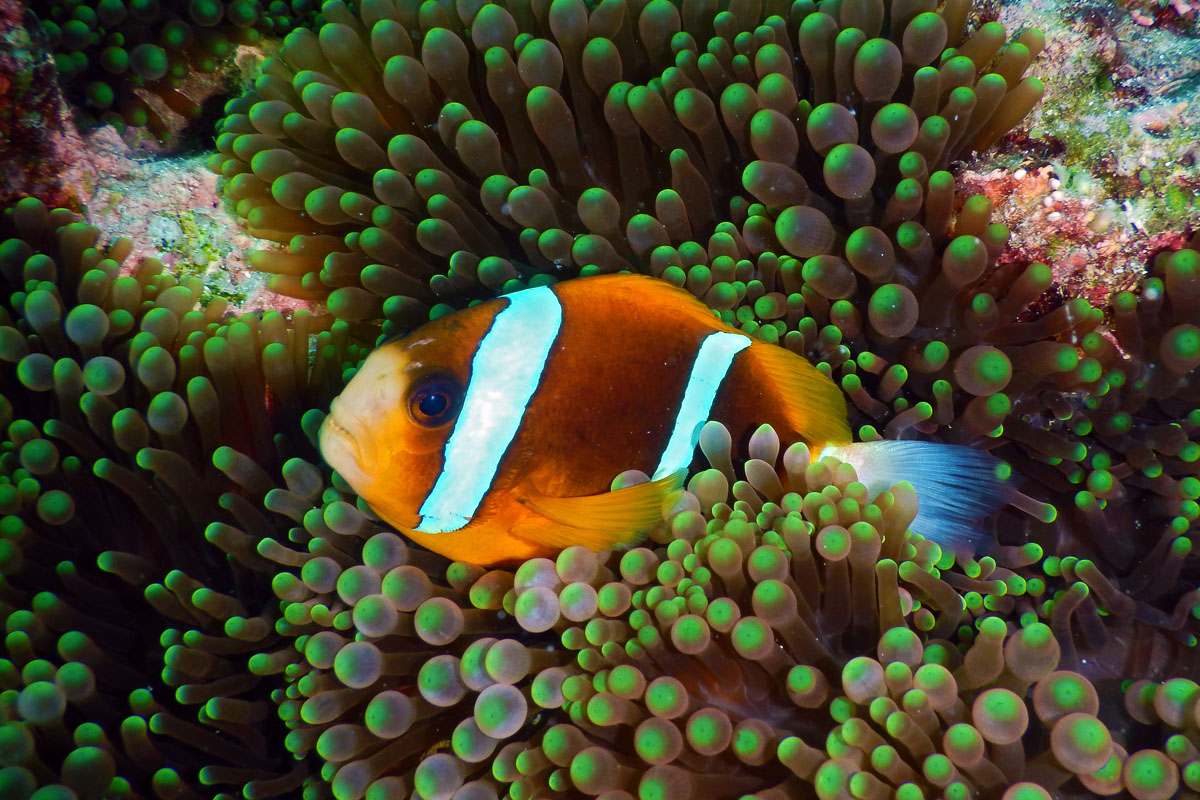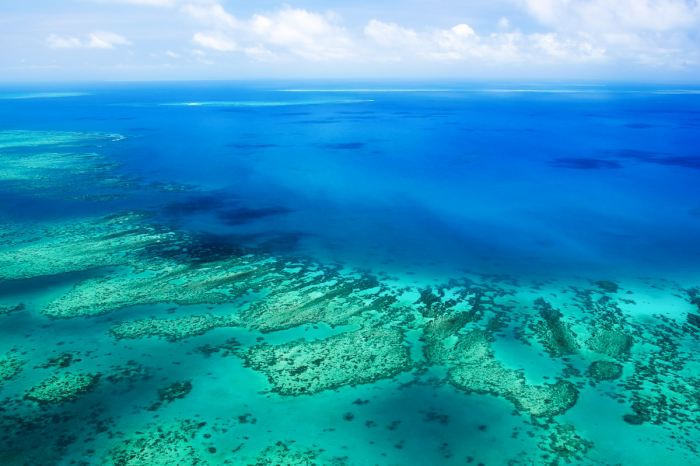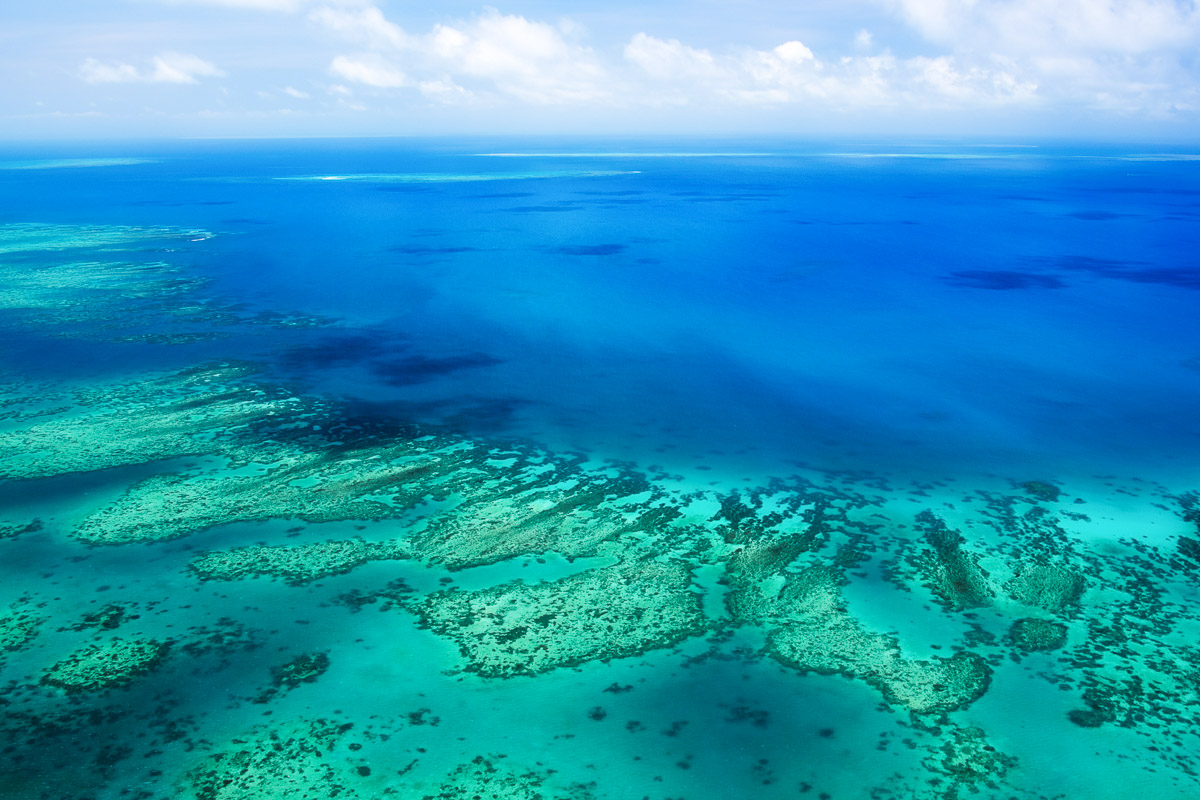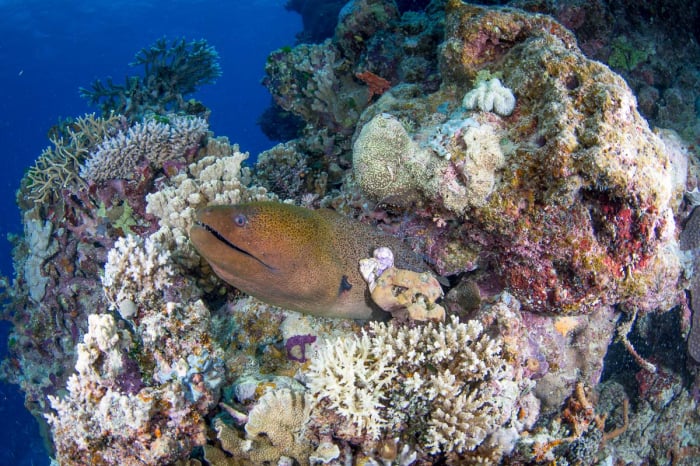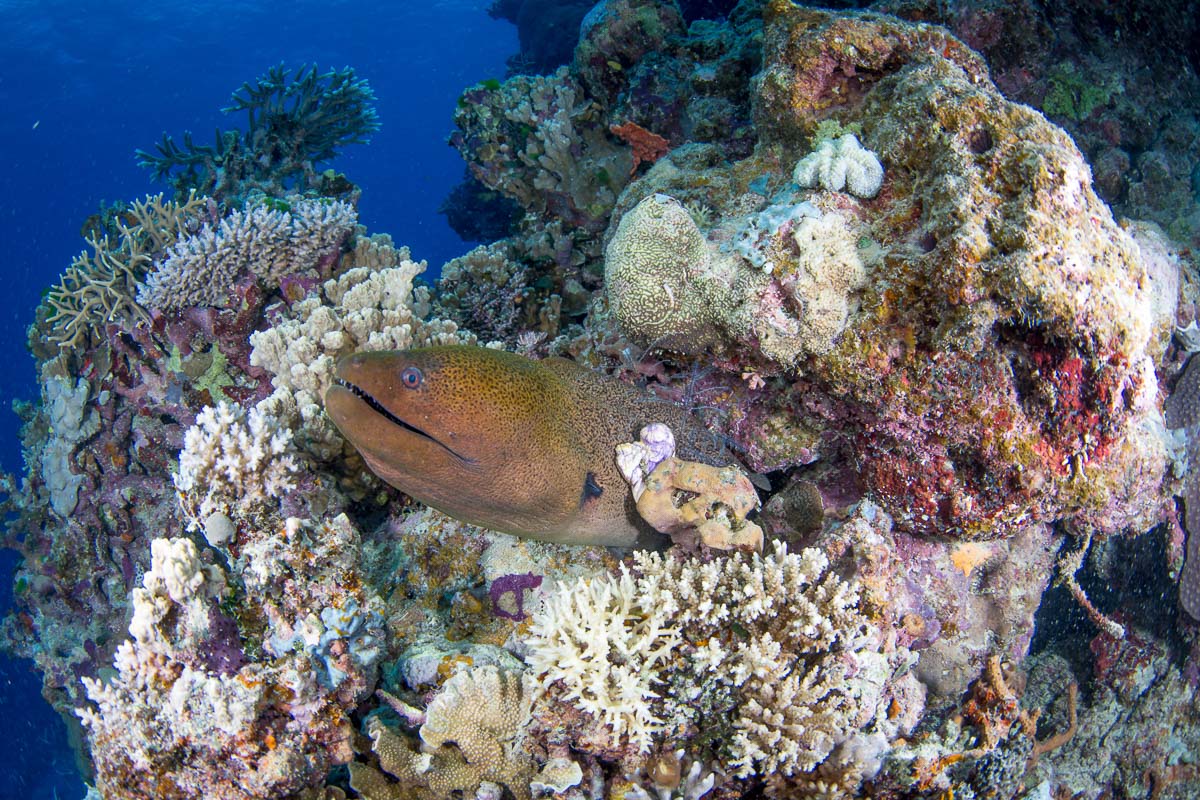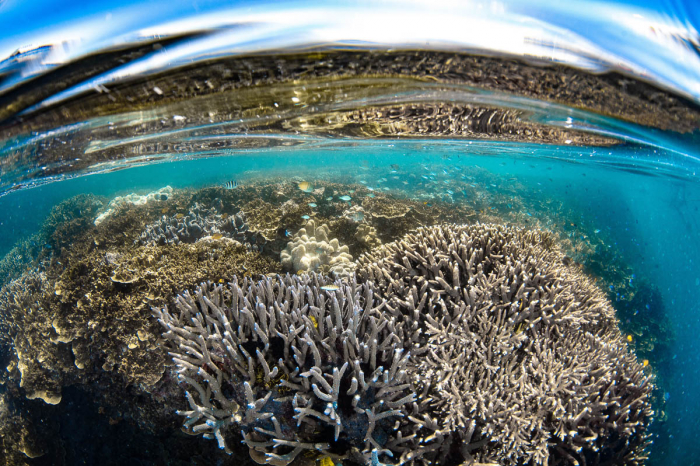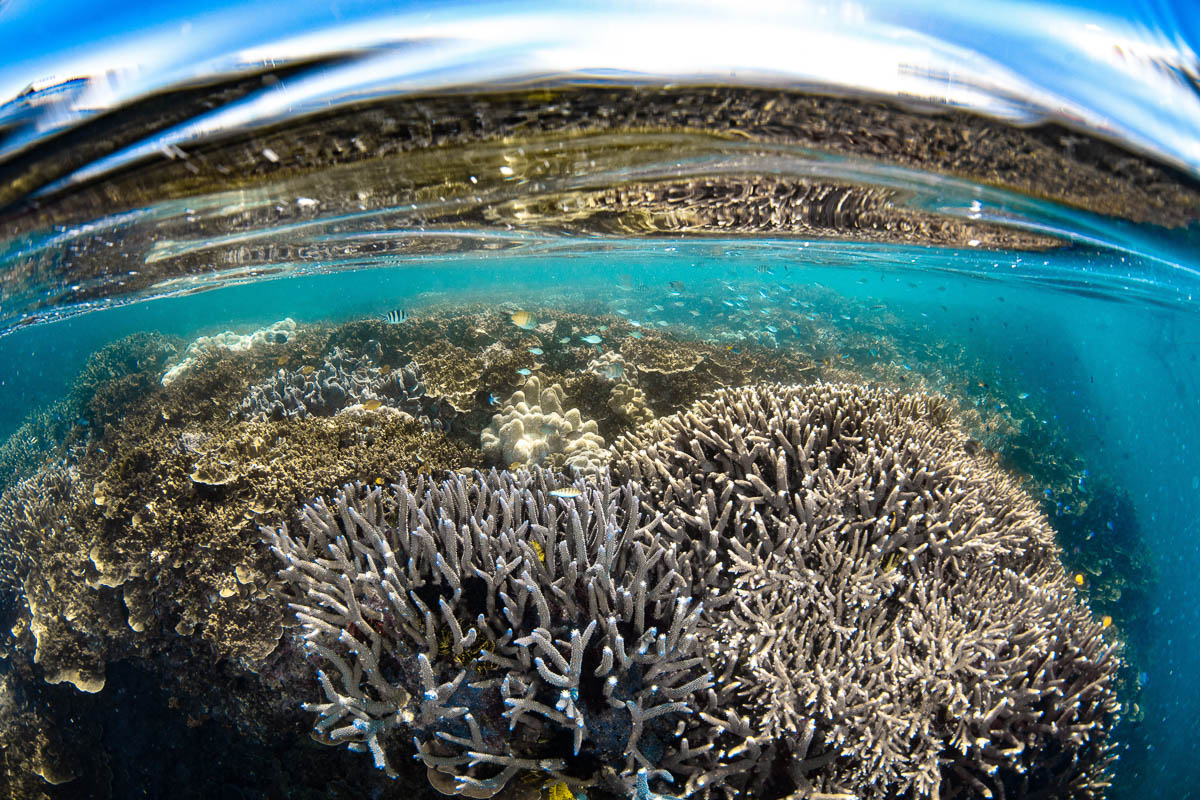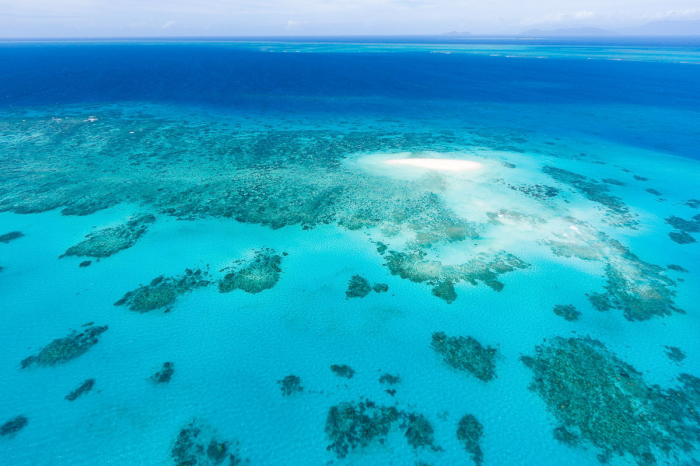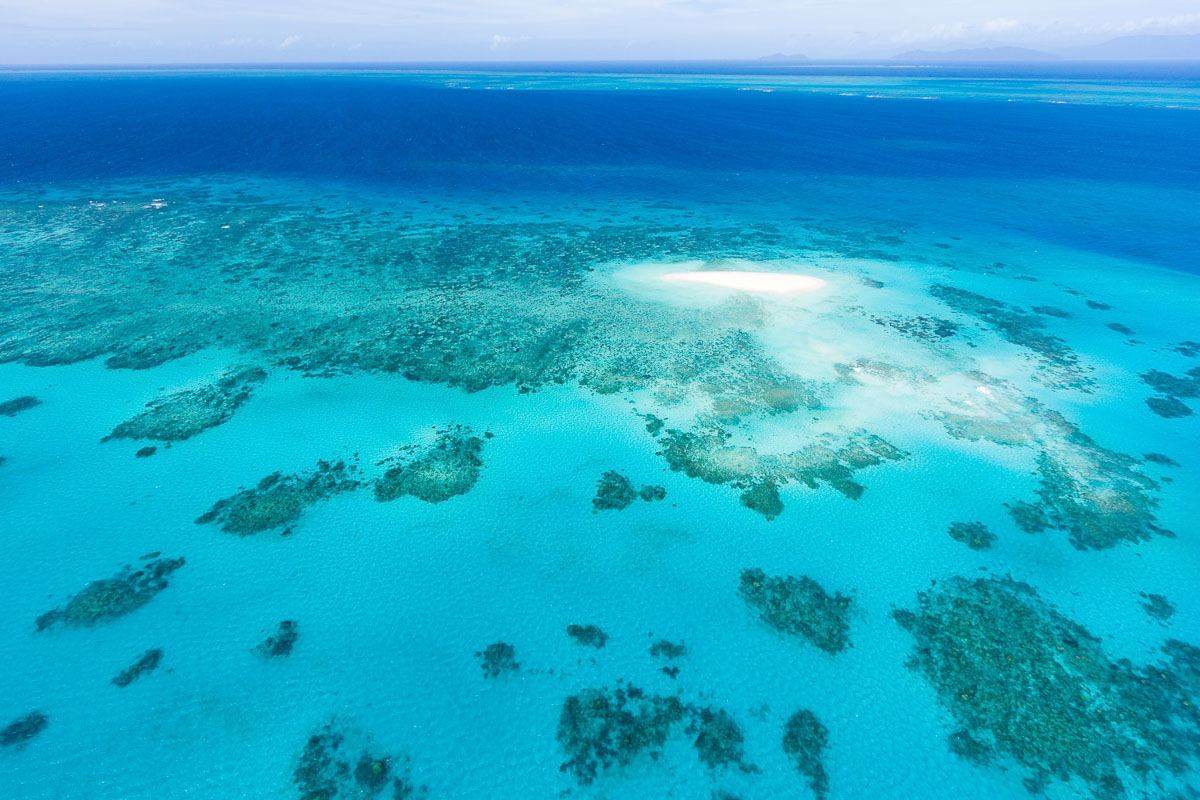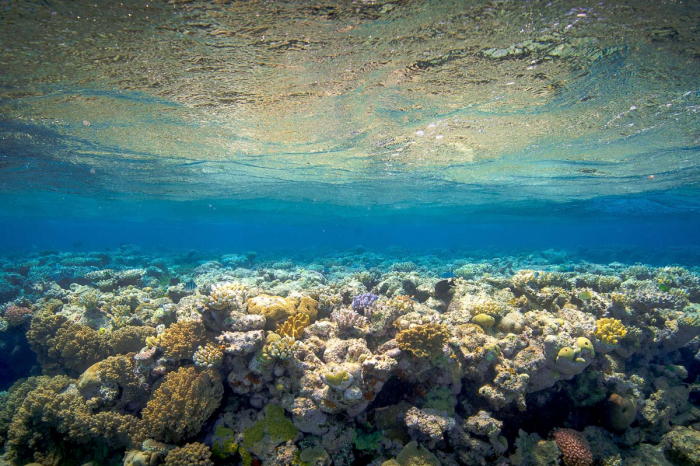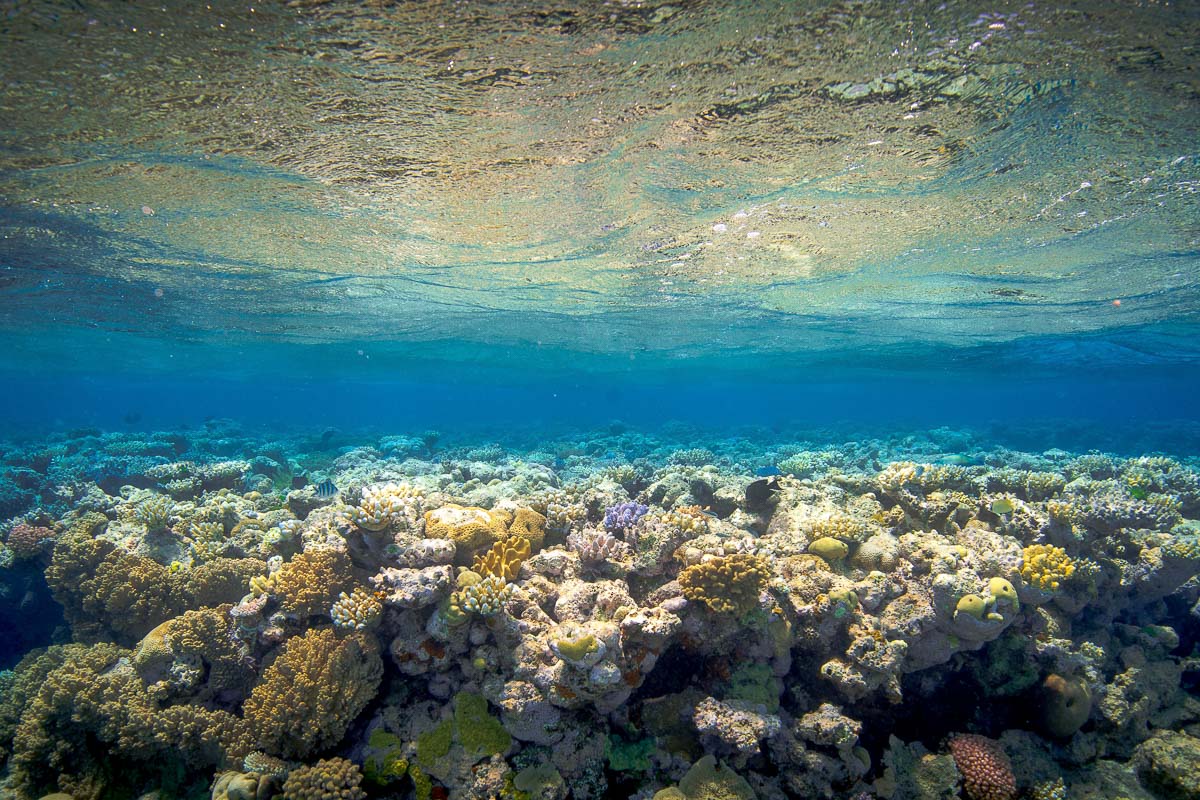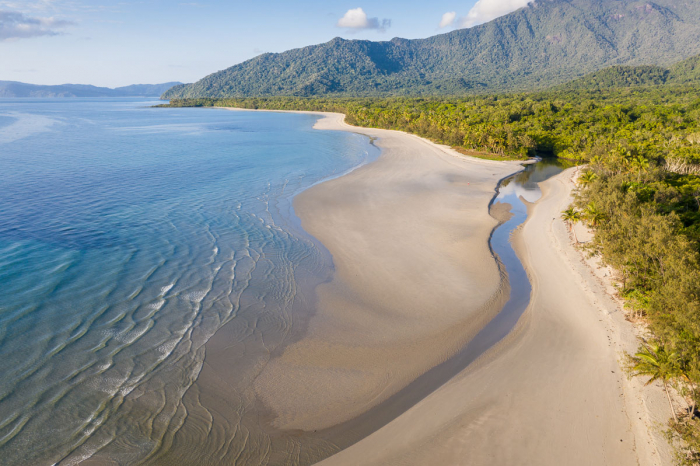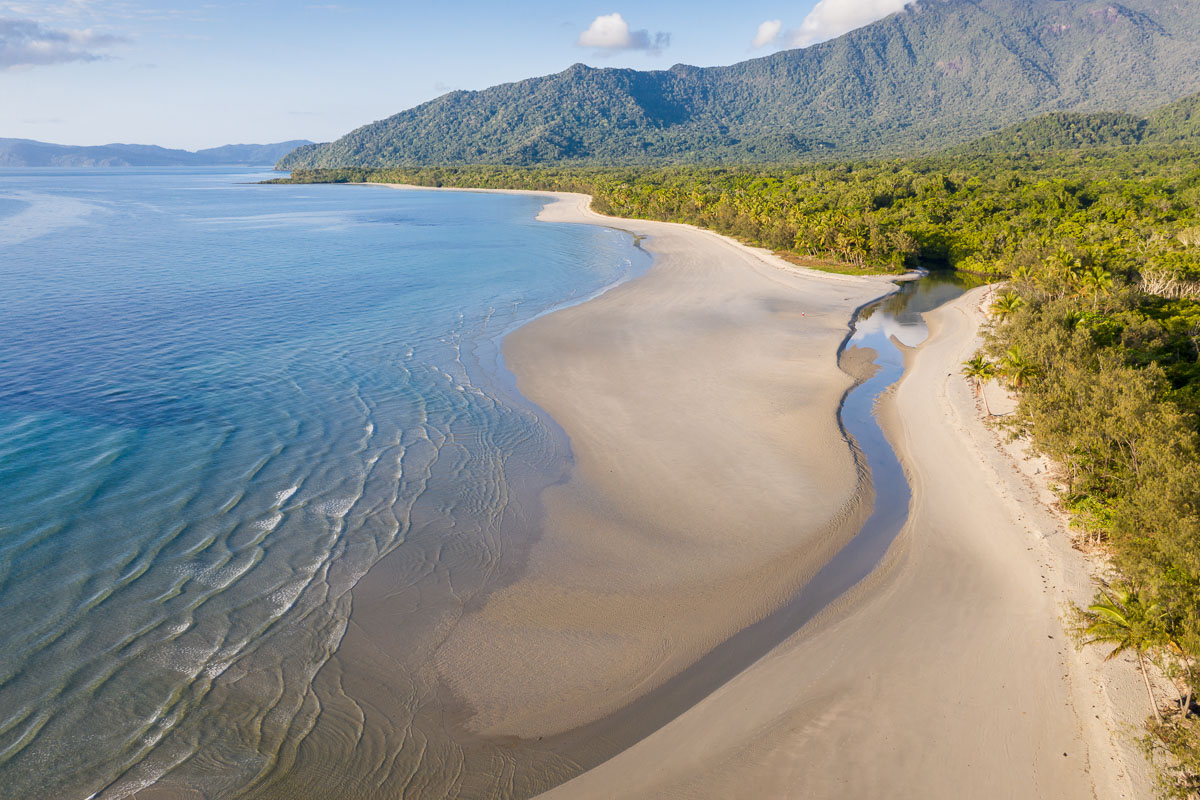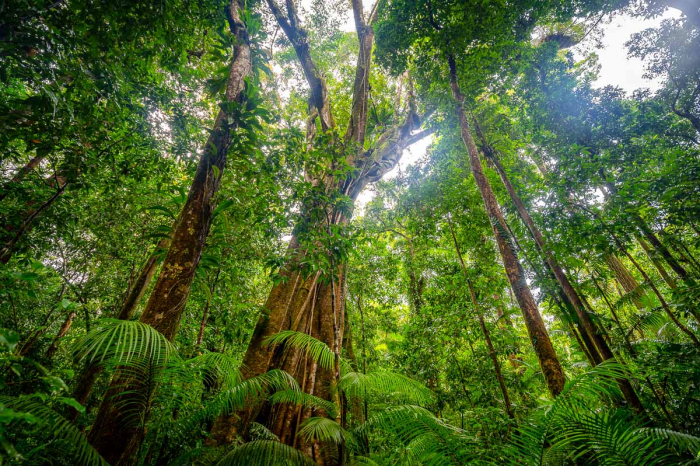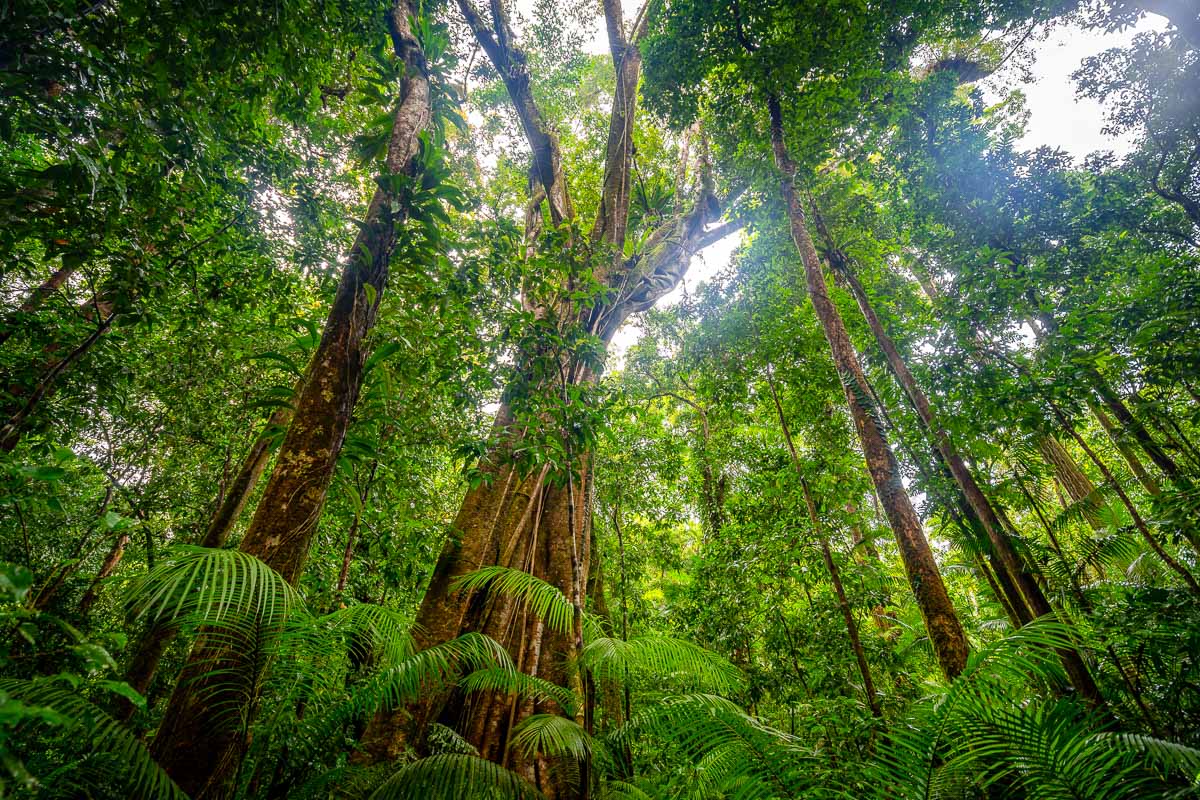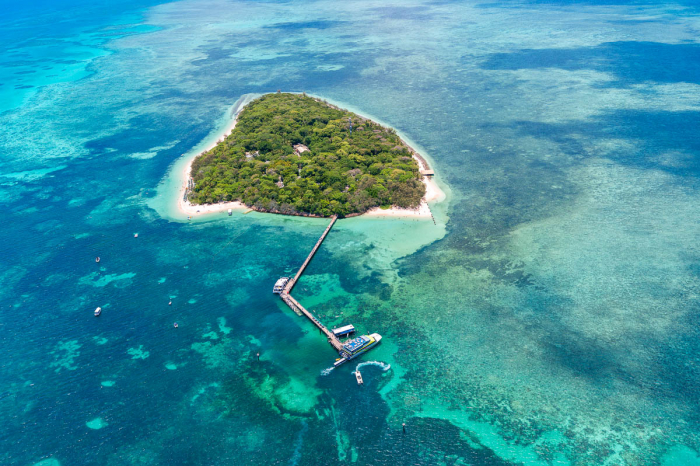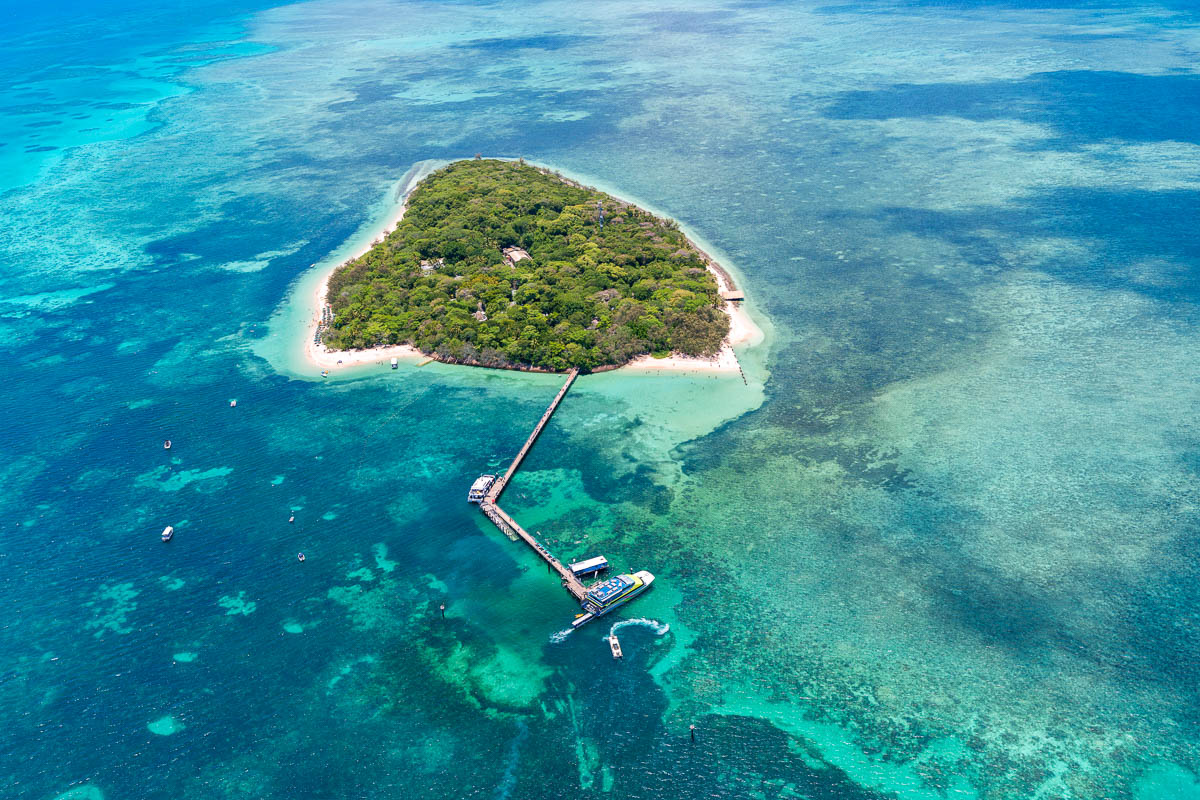 Diving Environment
Type
Reefs, marine mammals
Level
Beginner to professional
Top tips

Spend a day or two learning about this region's local Aboriginal people, including their extensive history, rich culture, and deep connection to the land.
Visit the Atherton Tablelands where spectacular volcanic crater lakes, jaw-dropping waterfalls, and untouched rainforest fill the vibrant green landscape.
Multiple-day safaris help you maximise your time on the Great Barrier Reef and provide unparalleled views of the Milky Way at night.
The barrier reef's annual coral spawning is triggered when water temperatures hit 27°C and the tidal range drops to a minimum, which occurs 3-5 days after the full moon.
About Cairns and Port Douglas
Cairns is a modern, thriving, tropical oasis located 1,700-kilometres north of Brisbane, on the northeast coast of Australia. Just 70-kilometres north of Cairns, along one of the most scenic coastal drives, lies Port Douglas, an idyllic seaside town known for its luxurious laid-back style. Both are surrounded by an awe-inspiring natural wonderland with both the world's oldest surviving tropical rainforest and the largest reef system on the planet on their doorsteps. Within this unparalleled natural amusement park, visitors can explore dramatic gorges and massive cave systems, swim beneath stunning waterfalls, and come face-to-face with all manner of iconic wildlife – from kangaroos and koalas to crocodiles and cassowaries.
Indigenous communities have respected and utilised this region's natural prosperity for thousands of years, developing a rich and fascinating relationship with their surroundings. But, it wasn't until the gold rush of the 1870s that the towns of Cairns and Port Douglas began to emerge. Fertile lands encouraged further agricultural development in the early 1900s, while the latter half of the century saw the birth of tourism, spurred by the establishment of the Great Barrier Reef Marine Park and recognition of several World Heritage sites.
Getting to Cairns and Port Douglas
Cairns International Airport is served by direct international flights arriving daily from major airports in Singapore, China, Japan, and New Zealand plus selected days of the week from Bali and Papua New Guinea. International travellers can also arrive in one of Australia's other key destinations – such as Brisbane, Sydney, Melbourne, Adelaide or Perth – before catching a domestic flight to Cairns.
Taxis, ride-sharing services and shuttle buses are available from the airport to the city centre which lies approximately seven-kilometres south of the airport. Travelling around Cairns is possible on foot, by bicycle, bus or car, depending on far you want to go, and the heat.
Port Douglas is located approximately 70-kilometres north of Cairns, an hour away along the stunning coastal drive. Local buses only travel as far north as Palm Cove, but shuttle buses can be arranged at the airport or booked prior to arrival. Most hotels will also arrange transport for their guests at an additional fee. The most popular way to reach Port Douglas is to hire a vehicle, and a wide choice of cars, campervans, and 4WD vehicles are available at the airport and in the city of Cairns.
Where to stay
Cairns is a relatively small city and the centre is concentrated around the waterfront at the Esplanade, the Marina, and the Cruise Liner Terminal. As one of Australia's iconic east coast destinations, travellers will find a massive variety of accommodation available here, ranging from hectic backpacker hostels to tranquil luxury resorts, and everything in between.
The city's Esplanade runs parallel to the ocean, with open parkland surrounding the lagoon and the nearby Pier Marina complex offering exceptional alfresco dining along the boardwalk. Several lively bars play music late into the night, but visitors can also find classy wine bars, microbreweries and cocktail lounges hiding down unsuspecting side streets.
Likewise, the palm-fringed town of Port Douglas has accommodation options for every budget, from luxury villas to budget camping. But, with a significantly more sleepy atmosphere than Cairns, this is the perfect destination to relax, unwind, and get in touch with nature. Those wanting to be in the heart of town can choose from several boutique hotels, while a selection of five-star resorts can be found just a few kilometres away, featuring sumptuous spas, 18-hole golf courses, and more.
Dive seasons and weather
Located in Tropical North Queensland, Cairns and Port Douglas enjoy a fantastic climate throughout the year. The wet season runs from November to March, bringing hot and humid conditions. Average air temperatures range from 24-32°C, with peaks in February, which is when the majority of the region's rainfall occurs. Winds are generally light during this time and the waters usually calm, though tropical storms are possible.
As the wet season subsides, prevailing southeasterly winds return which continue to blow throughout the dry season from April to October. These winds can often blow with force, creating swell until August. During the dry season, Cairns and Port Douglas enjoy average air temperatures between 18-26°C and little rainfall - perfect weather during the high season for visitors.
In June and July, dwarf minke whales congregate in the northern reef section, while humpback whales migrate north along the coast before returning south to Antarctica in late August and into September. Six species of turtles can be found in the region and are present all year, but mating and nesting occurs from November to March, with hatchlings beginning to emerge in early January.
Jellyfish season generally lasts from November until May, and whilst the risk of marine stingers on the Great Barrier Reef is low, stinger suits are recommended and available for hire on tour boats.
So when is the best time of year to dive the Great Barrier Reef?
For the best all-round conditions, and to avoid the busy high season, September, October and November offer plentiful marine life, good visibility and calm sea conditions. At this time of year, liveaboards can sail north to explore the tip of the Cape York peninsula, and visit Raine Island - just in time for the arrival of thousands of breeding turtles. And to top it off, the corals of the Barrier Reef spawn in November.
If you would like to encounter a cetacean of two, then June and July is the best time of year. Visibility is often very good at this time of year, but the steady tradewinds can create swell - medication is a must if you are prone to seasickness.
Conservation
In the early 1970s, plans to mine the reef for limestone led to public outcry. The establishment of the Great Barrier Reef Marine Park followed in 1975, and practically the entire ecosystem was inscribed as a World Heritage site in 1981. Today, it is recognised as the world's best managed marine park. Other ongoing local conservation initiatives include turtle rehabilitation on Fitzroy Island, tagging and monitoring of minke whales, and Crown of Thorns starfish population management, among many more.
Of course, this region has plenty to protect on land – not least the 135 million-year-old Daintree Rainforest, which was inscribed as a World Heritage site in 1988. Several organisations continue to work towards expanding the protections of this ancient rainforest by purchasing privately owned areas and restoring them to their previous state.
---
Cairns and Port Douglas liveaboards