Scuba diving in
The Coral Sea
Beyond the barrier reef lies the vast Coral Sea, where divers can expect huge, healthy corals in a kaleidoscope of colours, awe-inspiring walls disappearing into the depths, and lively shark encounters.
Highlights
Venture into one of the world's largest marine parks
Plummeting walls, powerful pelagics, and pristine coral reefs
Experience the shark feed at Osprey Reef's North Horn
Adventurous liveaboard diving beyond the Great Barrier Reef
Scattered across the vast Coral Sea lie a collection of isolated reefs, best described as the hidden jewels of Australia's northeast coast. While the barrier reef rightly demands much of the attention, adventurous divers can sail a hundred kilometres or more further east, searching for the likes of Osprey, Bougainville, and Holmes – where the magnificent becomes utterly mind-blowing. In these far-flung frontiers, divers will discover untouched reefs with enormous coral structures, dizzying walls dropping into the depths, and exhilarating pelagic encounters, including the famous North Horn shark feed.
Scuba diving in the Coral Sea
Schooling Fish

Year round

Healthy corals

Year round

Walls & pinnacles

Year round
The remote reef systems and crystal-clear waters of the Coral Sea represent some of the best adventure diving imaginable. Ancient underwater mountains rise from thousands of metres below the surface, forming a pelagic playground of sheer, coral-covered walls. Situated around 200-kilometres off Australia's eastern coast, these reefs remain almost entirely untouched, with large and diverse coral specimens alongside rare sea creatures and sizeable shark populations.
Diving Osprey Reef
Osprey Reef is one of the largest, most northerly, and best-known reefs in the Coral Sea. While the sheltered lagoon reaches depths of around 30-metres, the deep trough which separates Osprey Reef from the continental shelf allows its outer walls to drop as far as 1,000-metres. As a result, the currents that flow past these walls deliver nutrients to the sizable soft corals and create unbelievable water clarity. 
But, as you might expect, large pelagics are the main attraction here. Shark feeds have been offered at the natural amphitheatre of North Horn for decades, offering more-or-less guaranteed sightings of grey and whitetip reef sharks. Hammerheads, silkies, and other sharks can also make appearances, and hungry potato cod often join the melee.
All manner of other marine life can also be spotted at Osprey, either living above the reef or passing by on the current. Highlights include green and loggerhead turtles, sailfish and marlin, tuna, barracuda, and dolphins, and even humpback, sperm and beaked whales. Manta rays can sometimes be found frequenting a cleaning station at Round the Bend, and exceptionally lucky divers may also stumble on one of Osprey Reef's most extraordinary residents, the chambered nautilus.
Diving Holmes Reef
Situated around 300-kilometres southeast of Osprey, Holmes Reef is a highly-rated Coral Sea dive destination offering yet more pumping pelagic action with silvertips and grey reef sharks, and visibility that is rarely less than 30-metres. The topography here is also varied, with both sheer walls and shallow coral gardens, as well as caves, caverns and swim-throughs, and the odd coral bommie. These shadowy nooks and crannies provide hiding spaces for a myriad of smaller species as well, including a full spectrum of interesting crustaceans. One of the Coral Sea's lesser-known dive destinations, Flinders Reef, lies 100-kilometres south of Holmes and around 230-kilometres northeast of Townsville. This reef's position makes it a popular stop during itineraries that link the SS Yongala with the Coral Sea, with noteworthy dive sites including Cod Wall, Geronimoes, Fan Fair, Rock Arch, and Watanabe.
Diving Bouganville Reef
Bougainville Reef lies close to the midway point between Osprey and Holmes and is so rarely visited, your guides will likely be every bit as excited as you, should the opportunity arise. Sites here typically feature steep walls which appear to shelve into slopes beyond recreational depths. Like its distant neighbours, Bougainville is known for its healthy soft corals, as well as some superb plate coral specimens. Schools of bumphead parrotfish maraud around the reef munching mouthfuls of coral, while butterflyfish, unicornfish, and fusiliers float past in large numbers. Sharks, rays, and turtles are also frequently spotted here, alongside tuna, barracuda and trevally.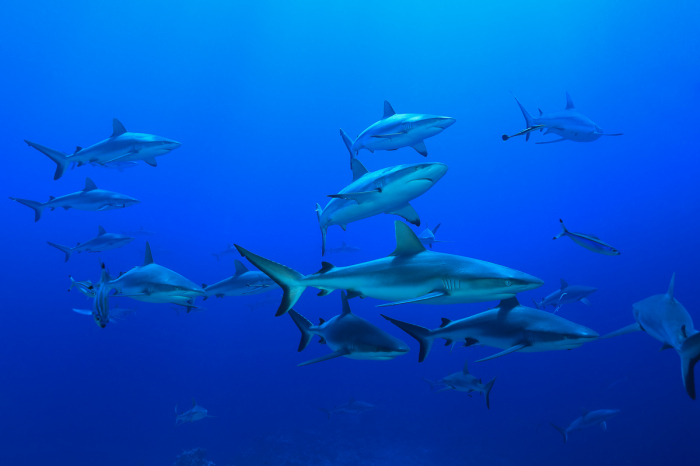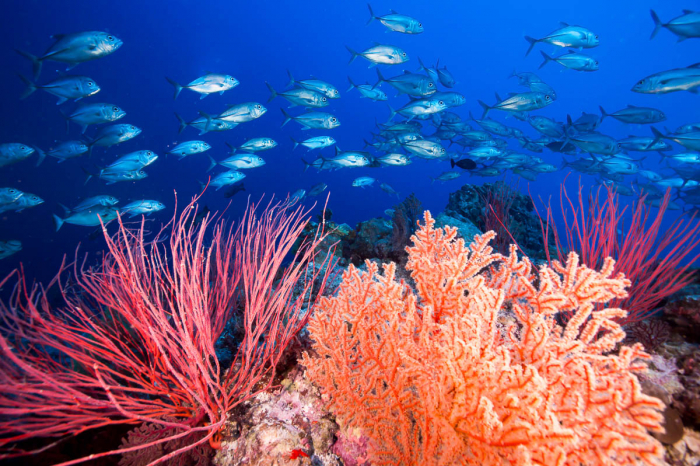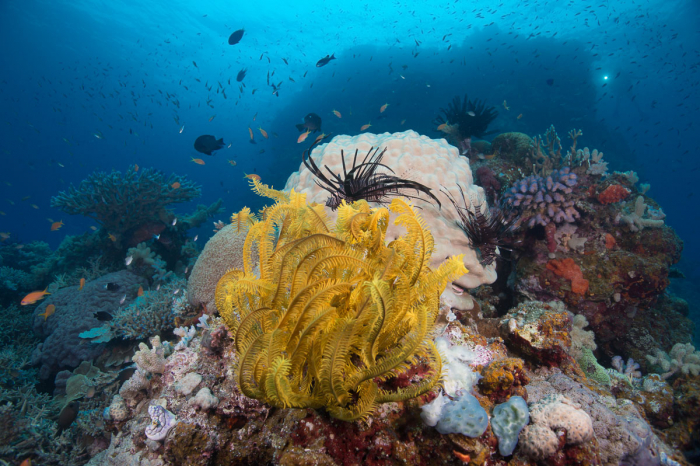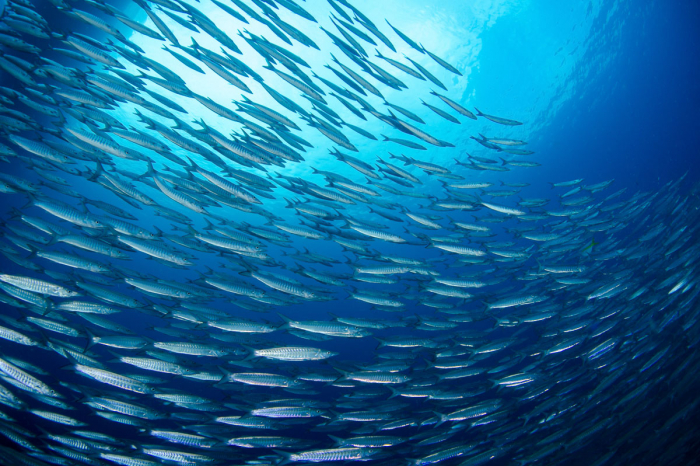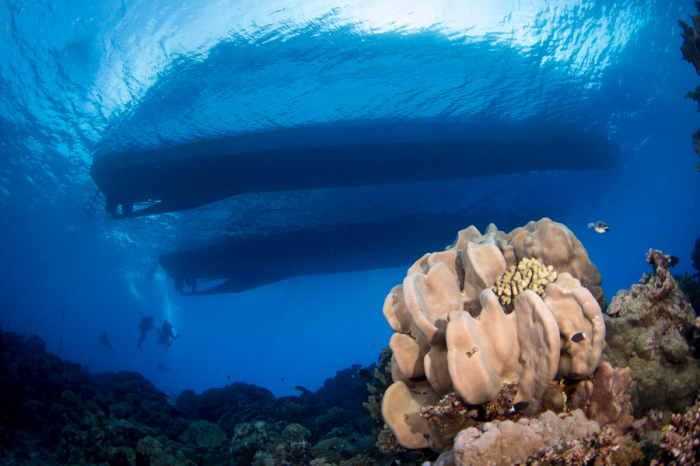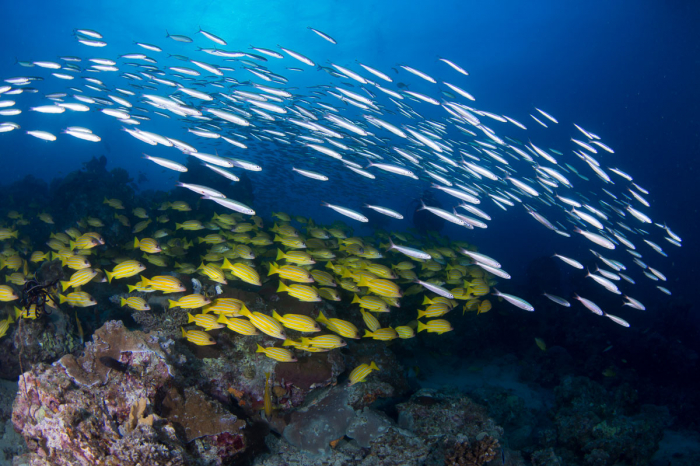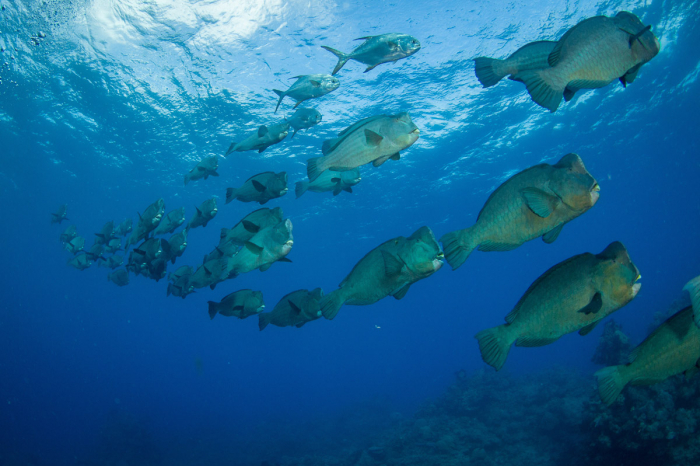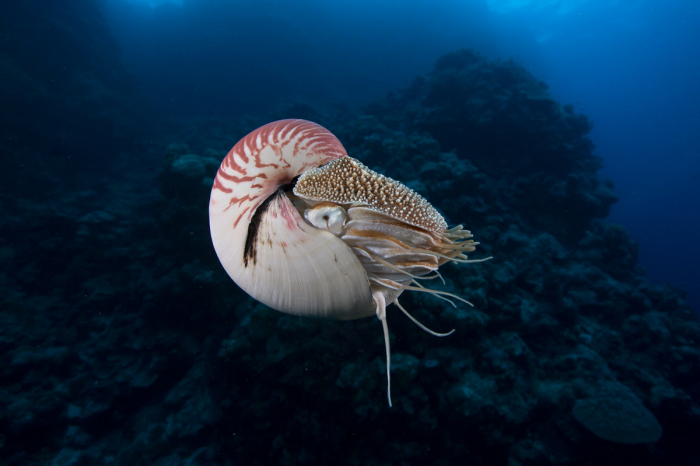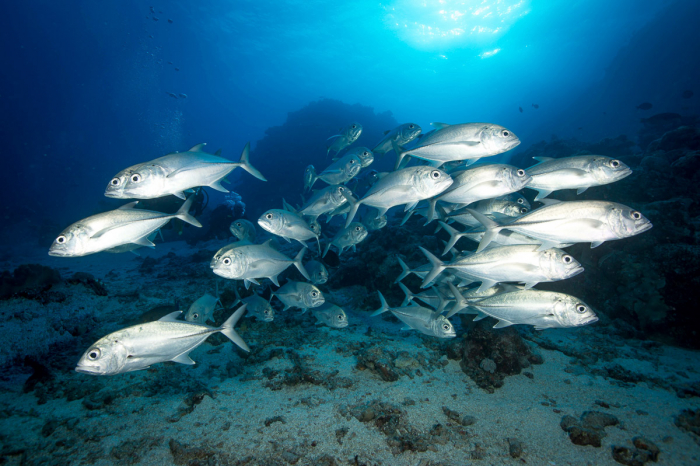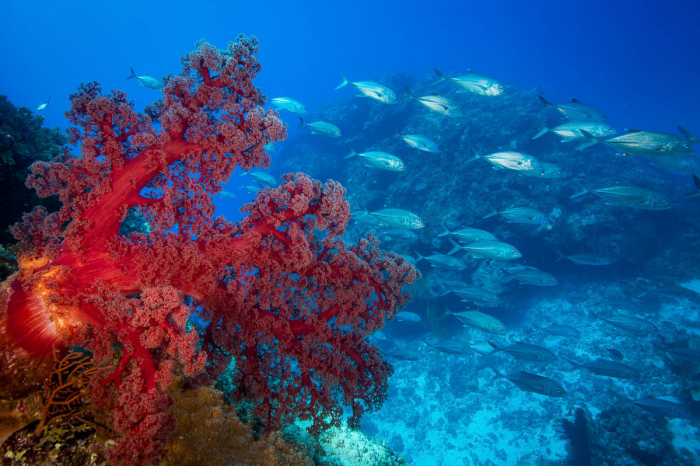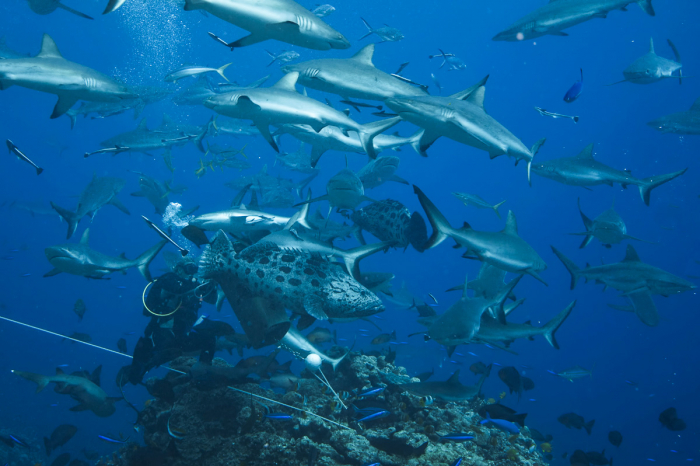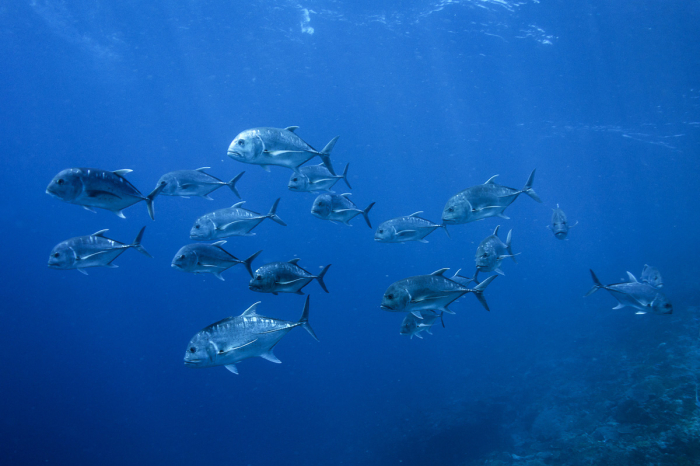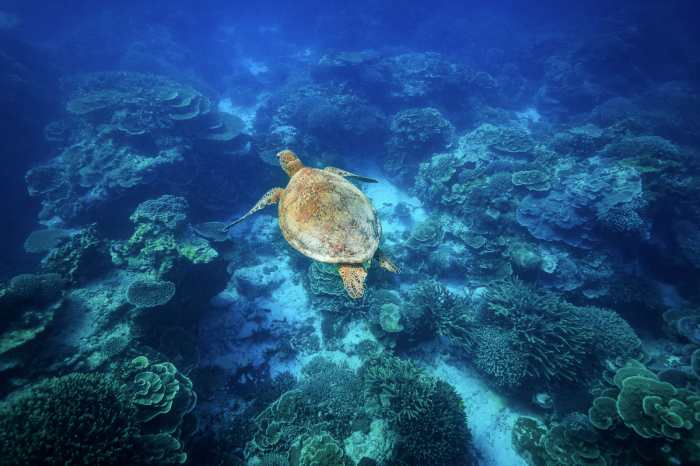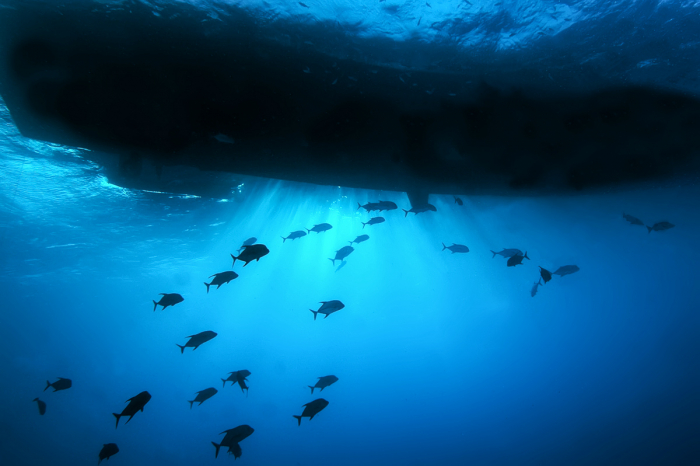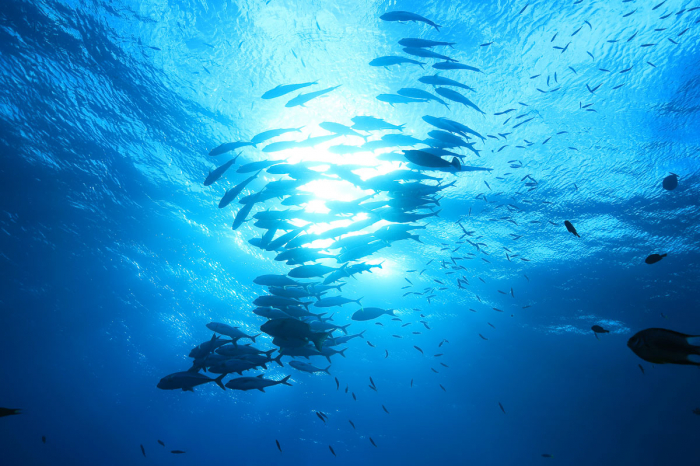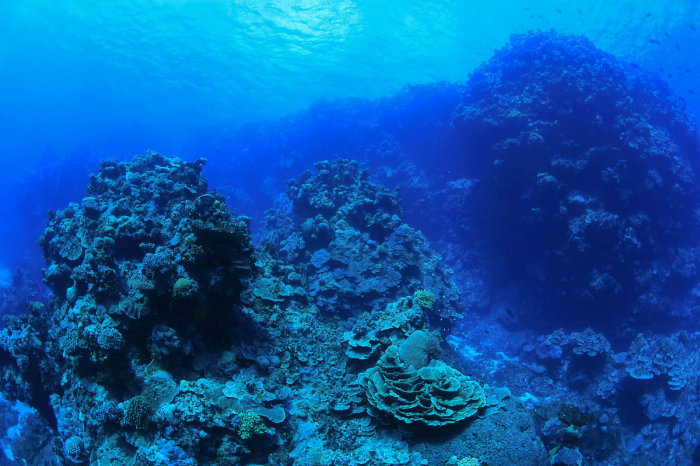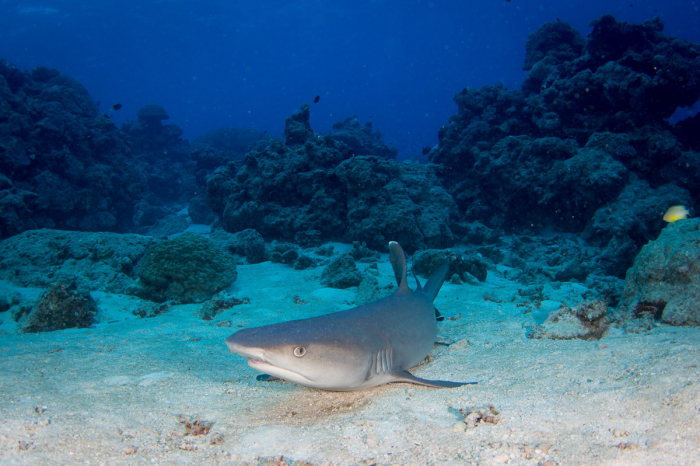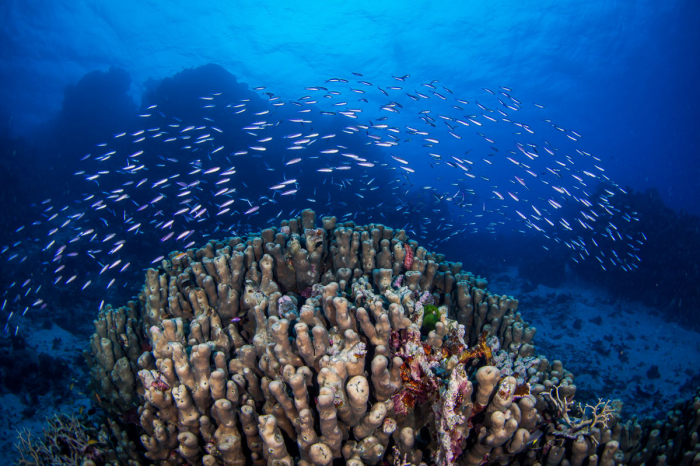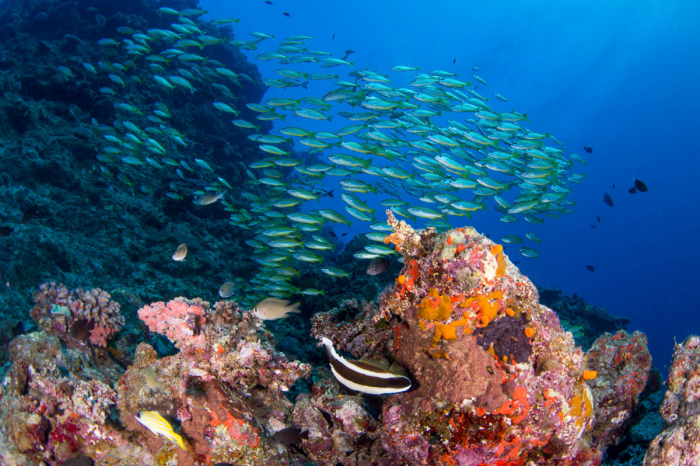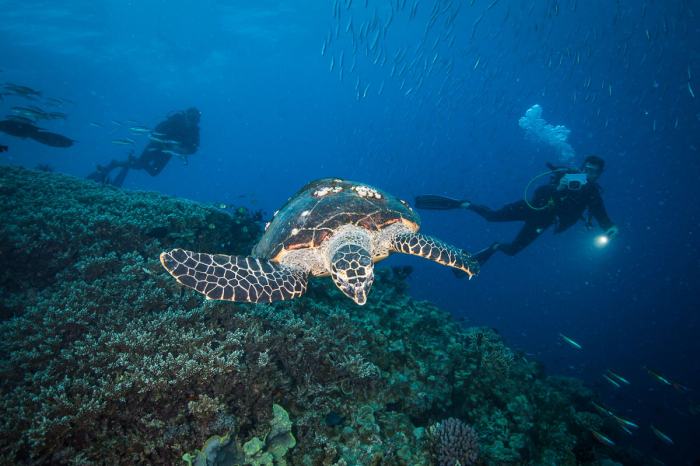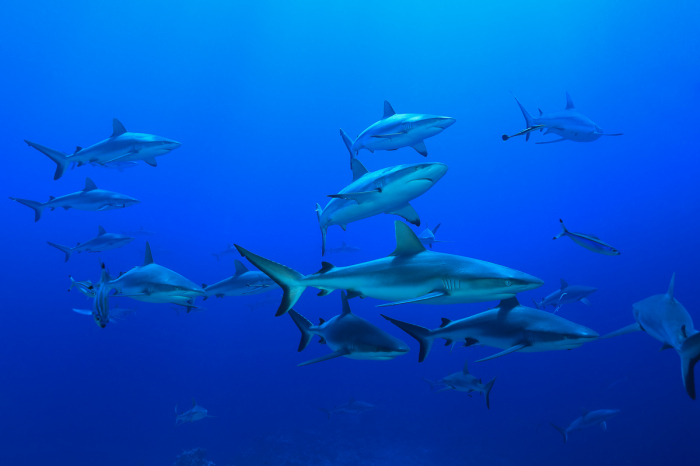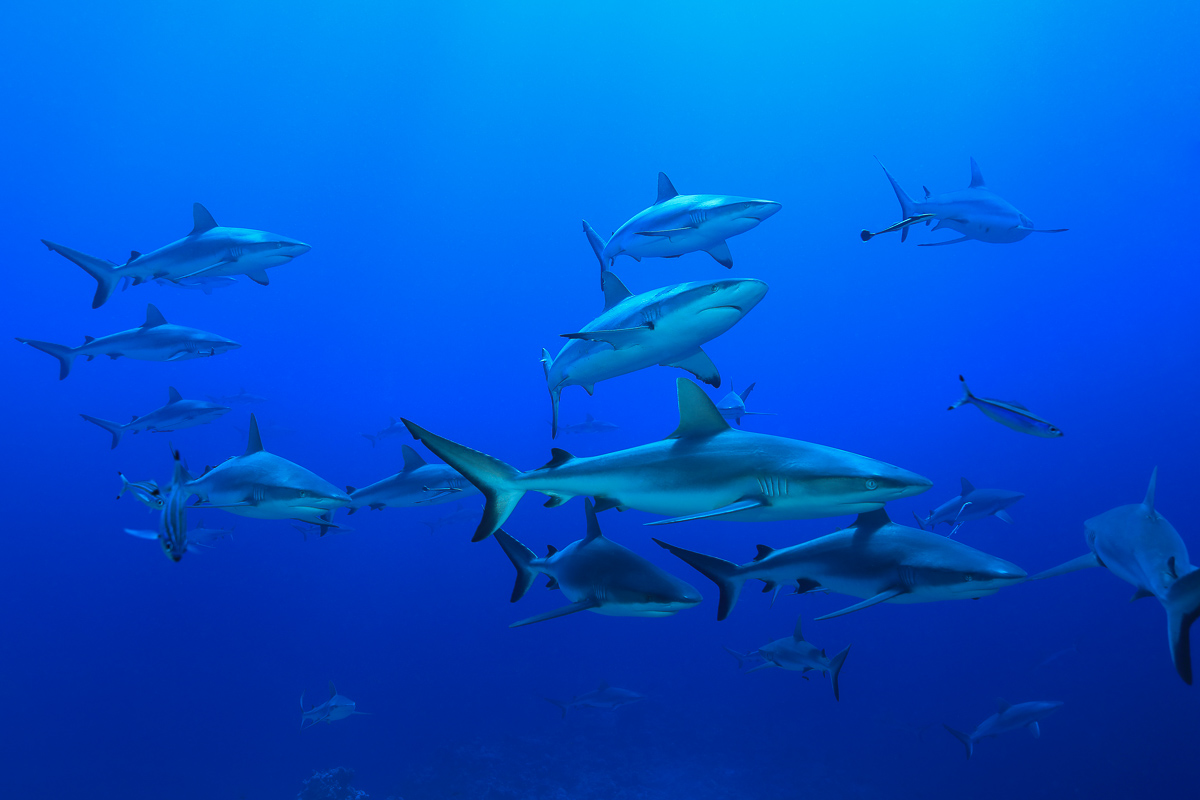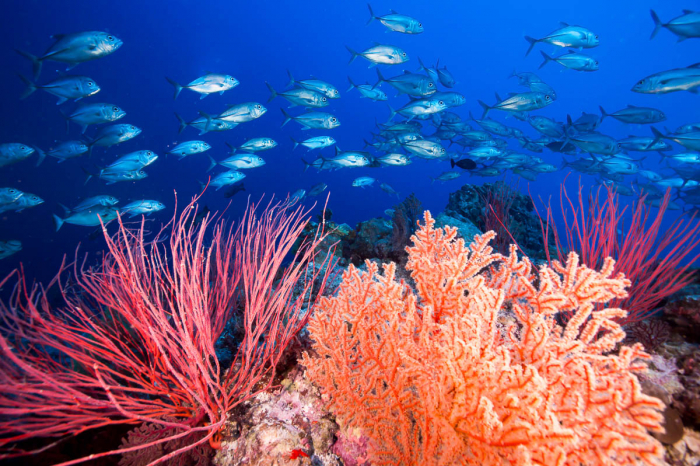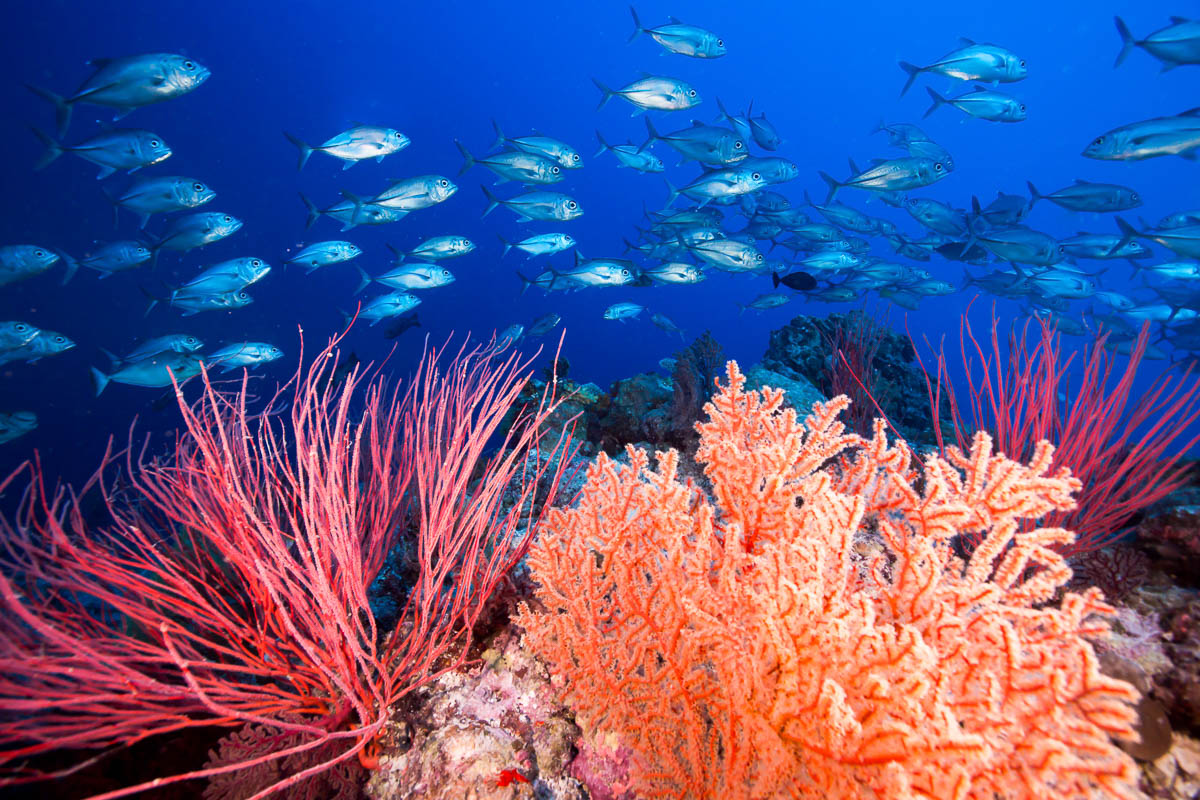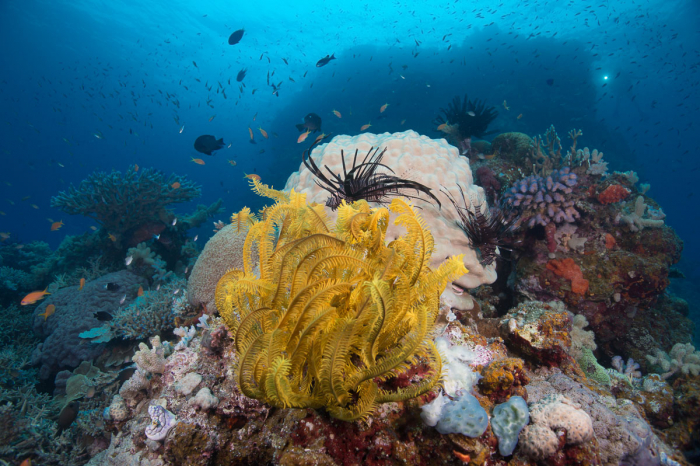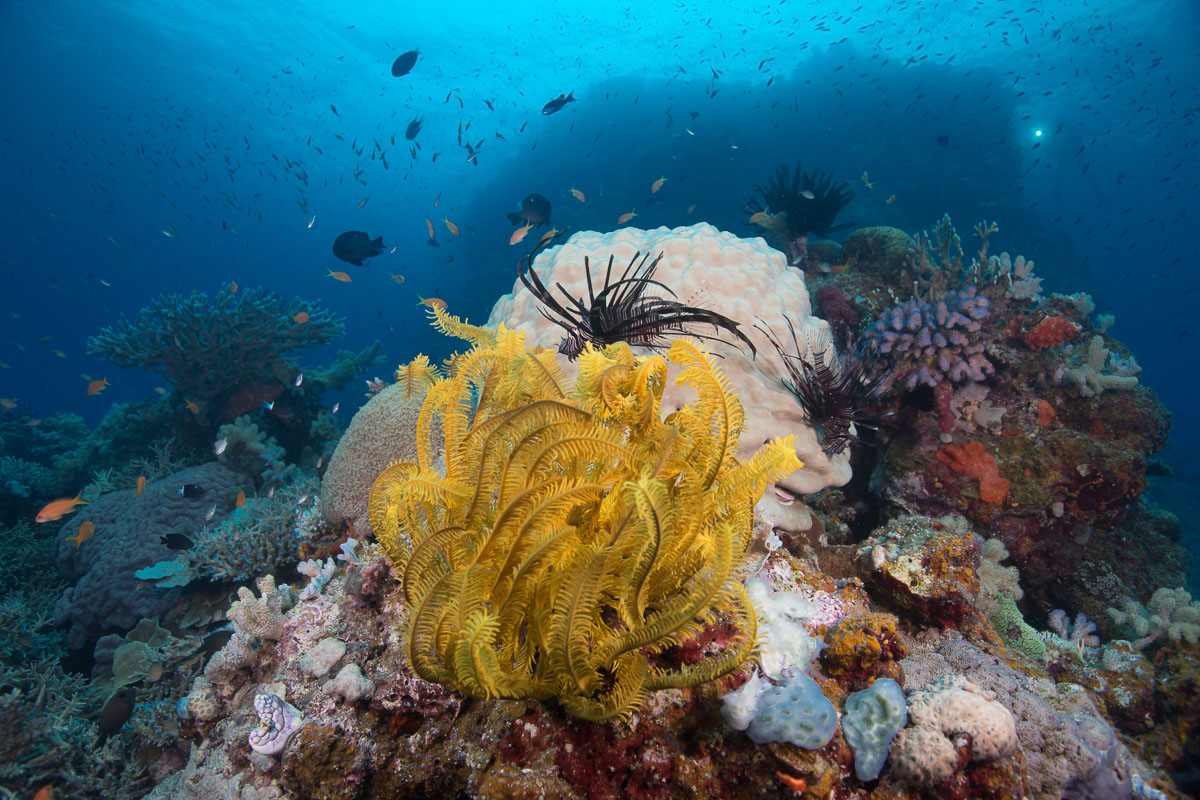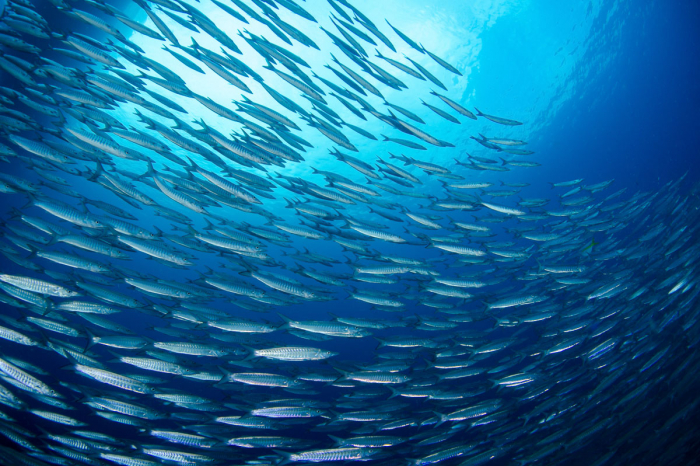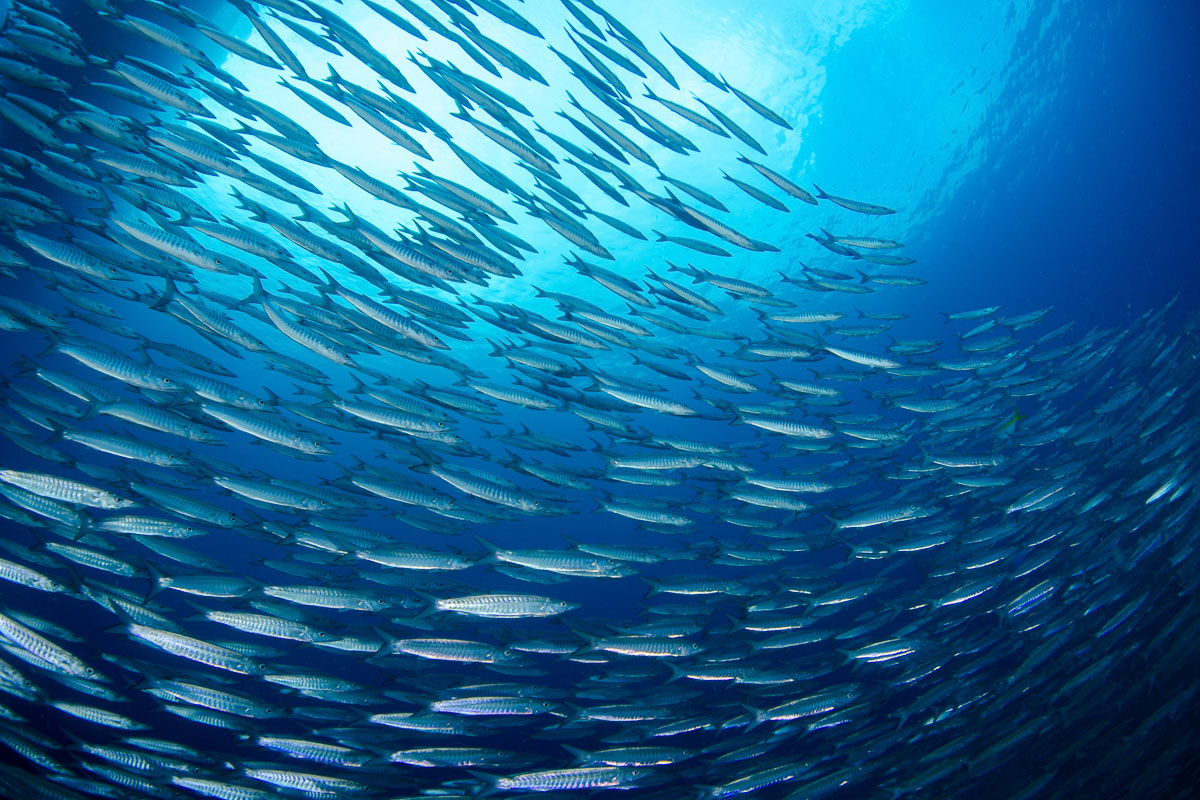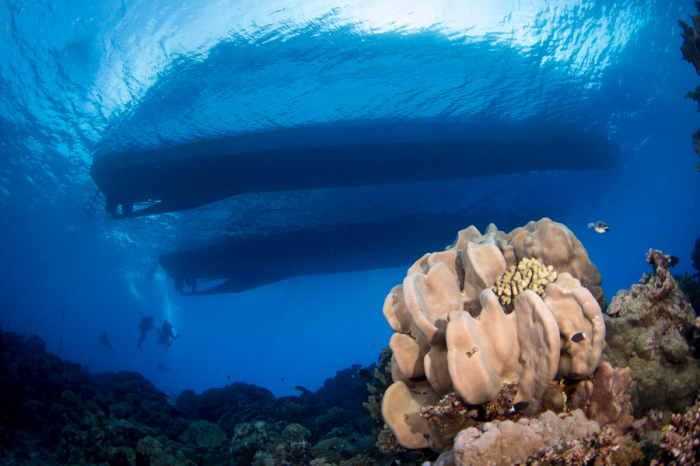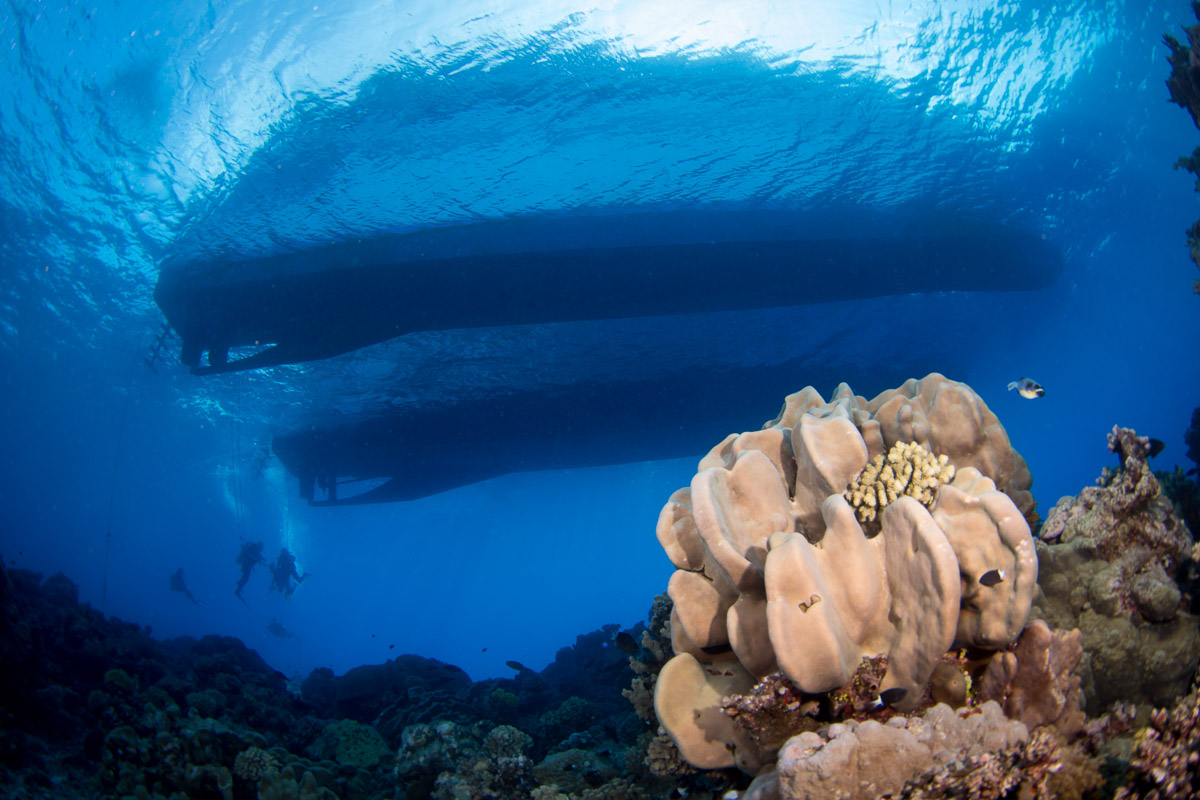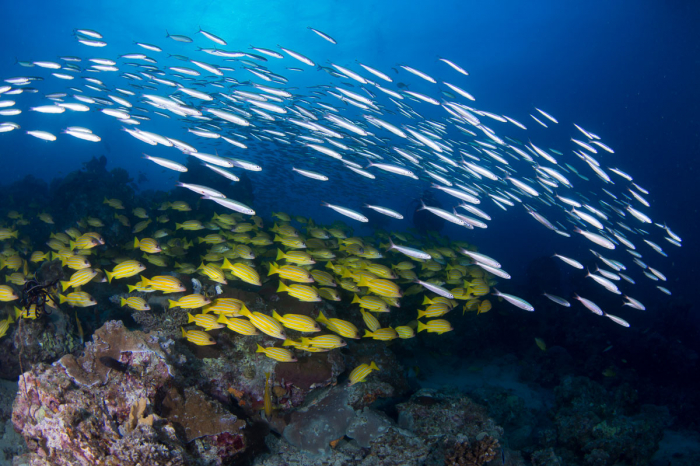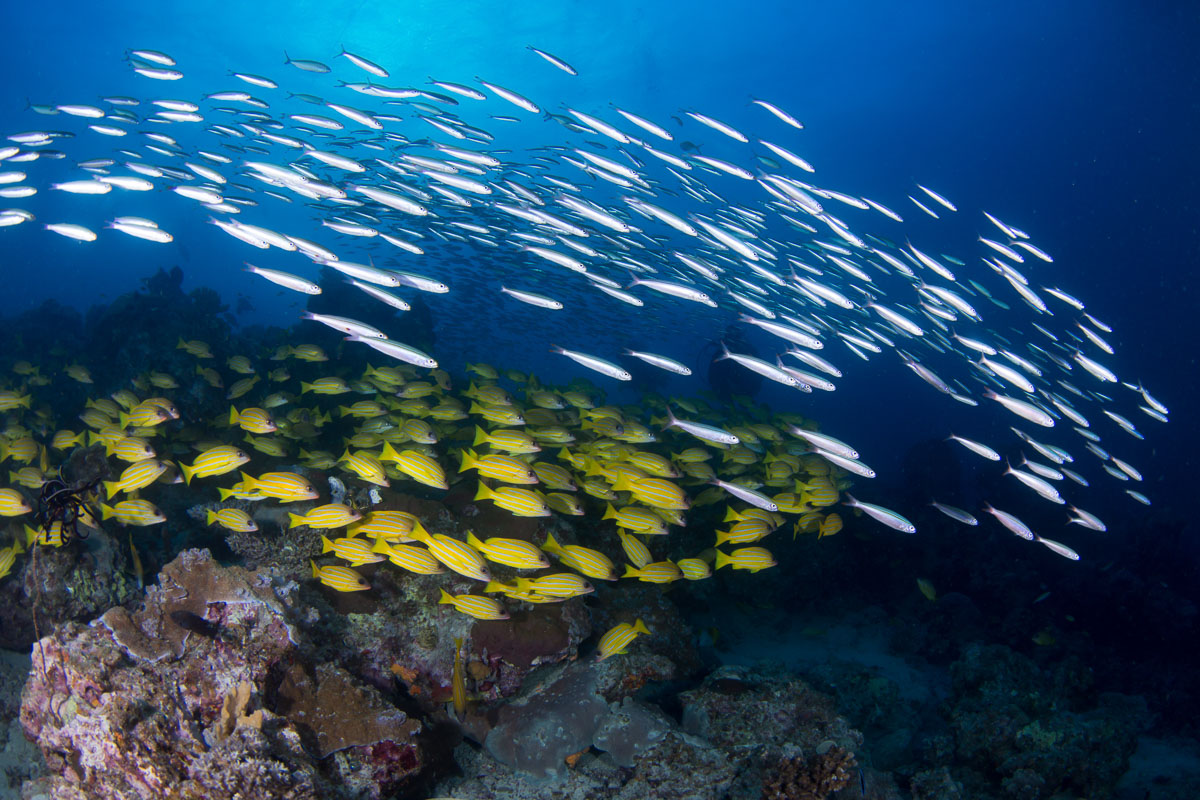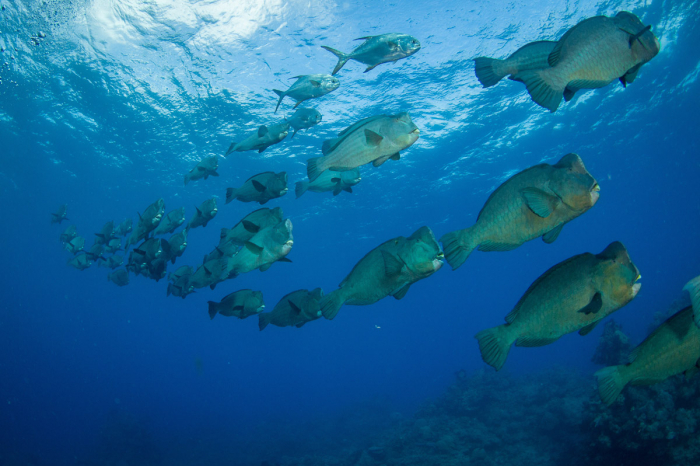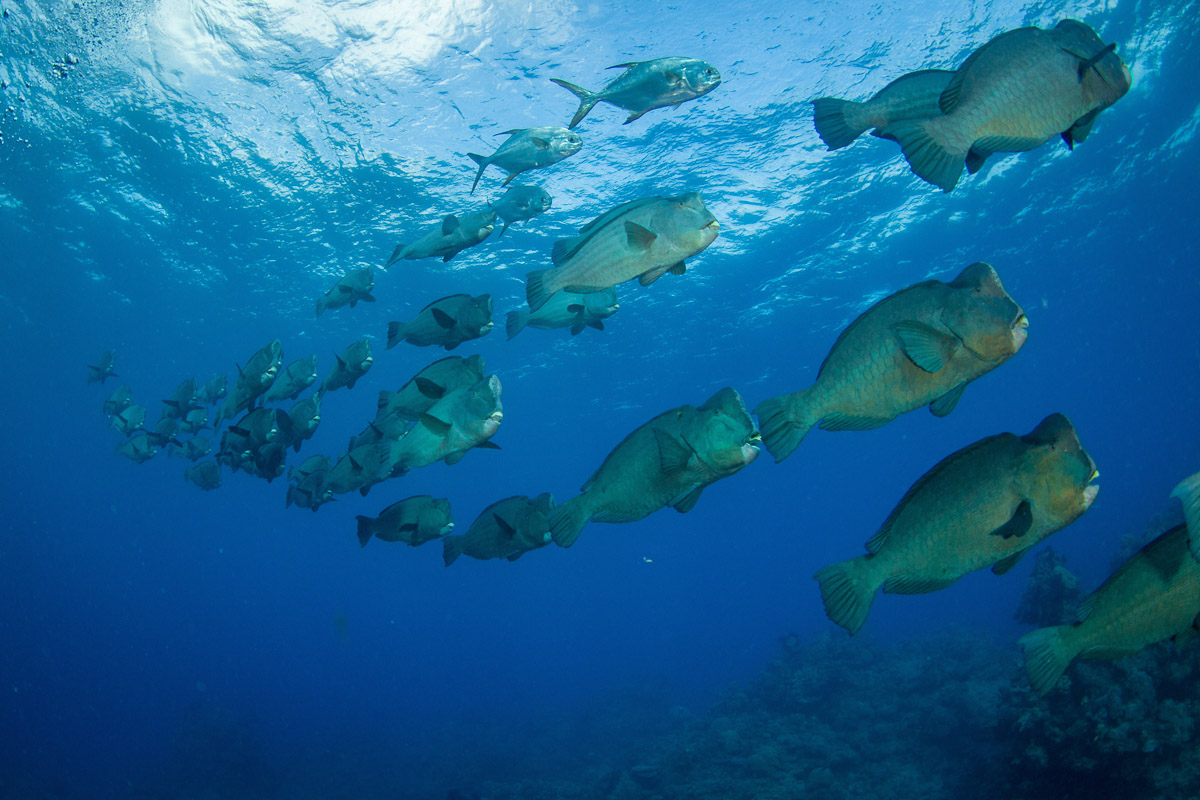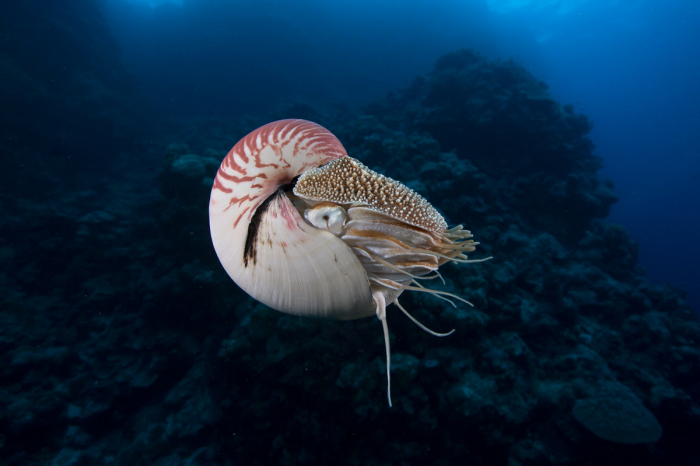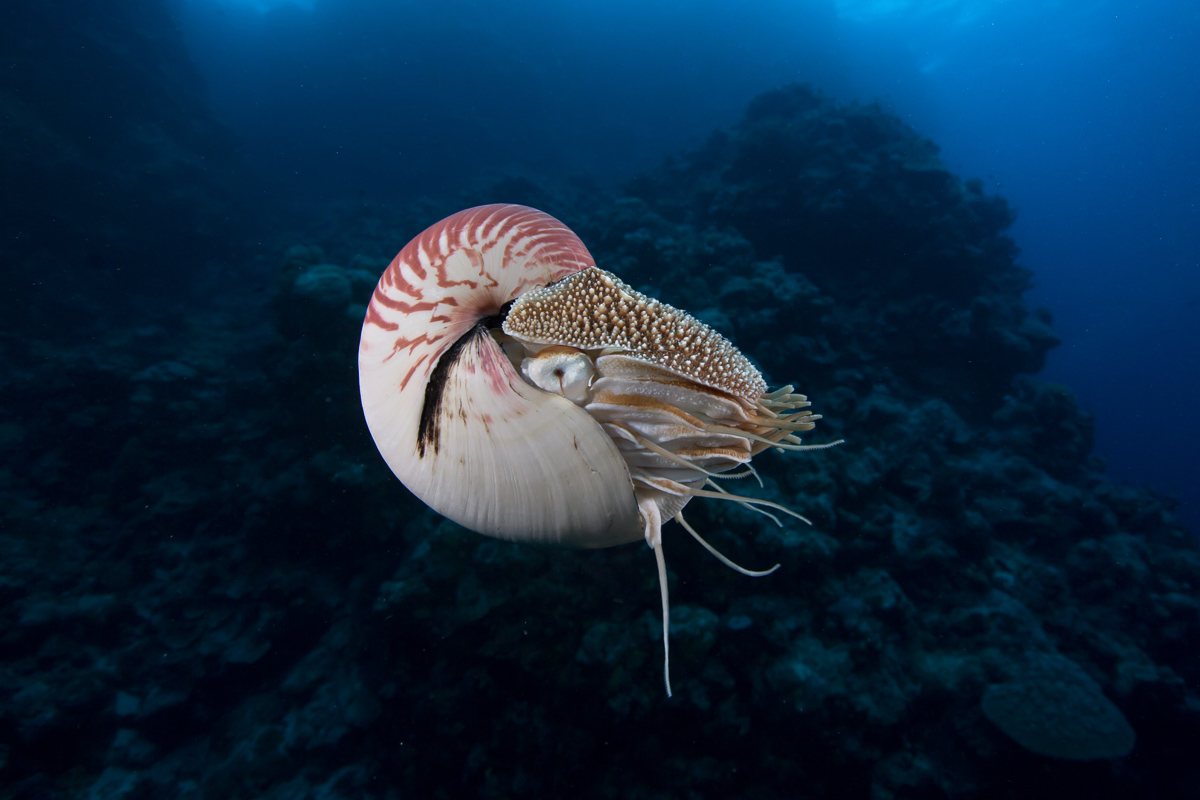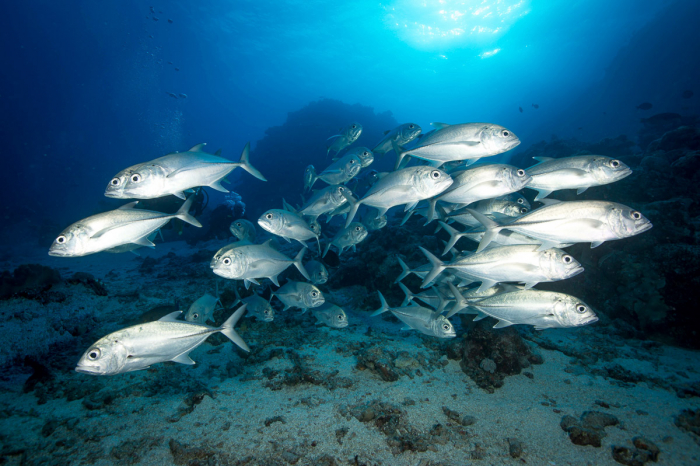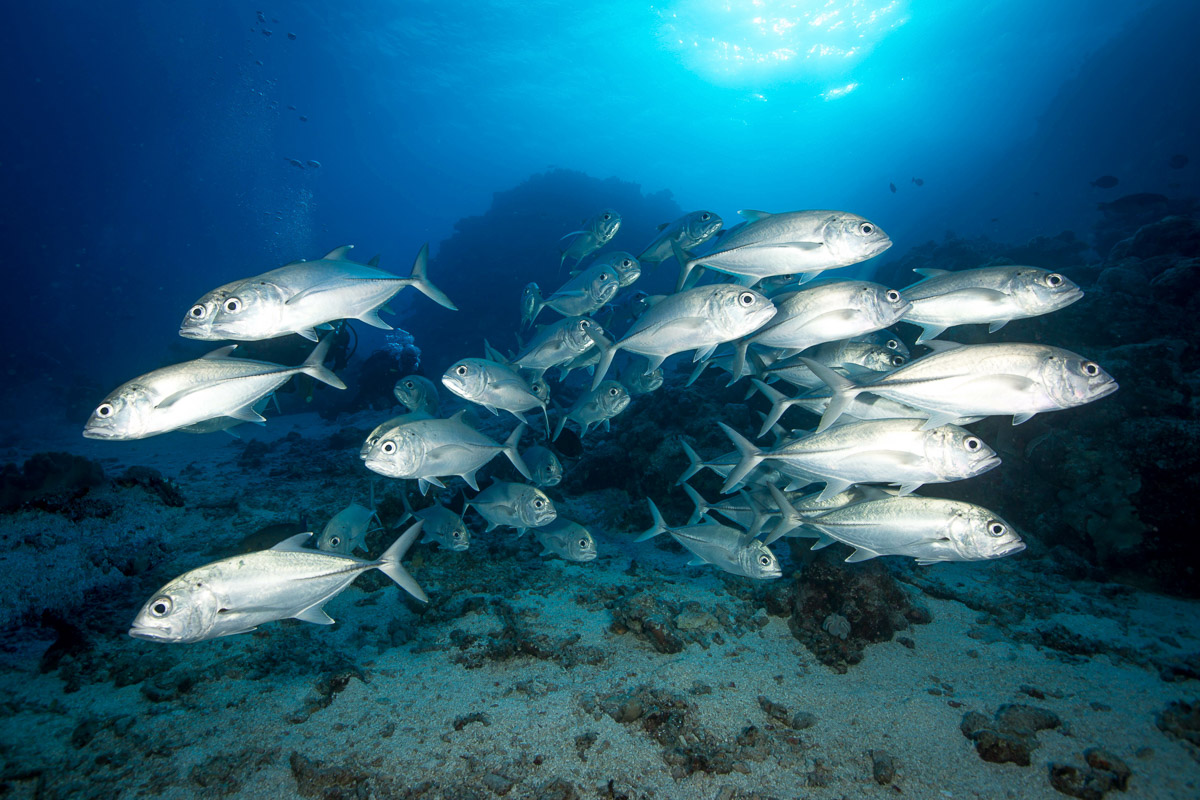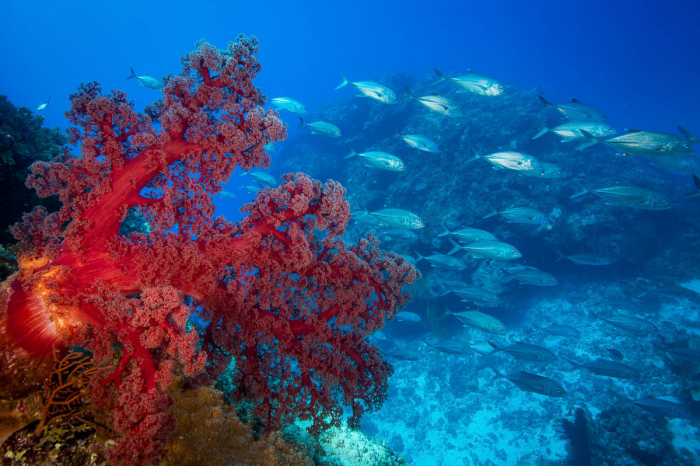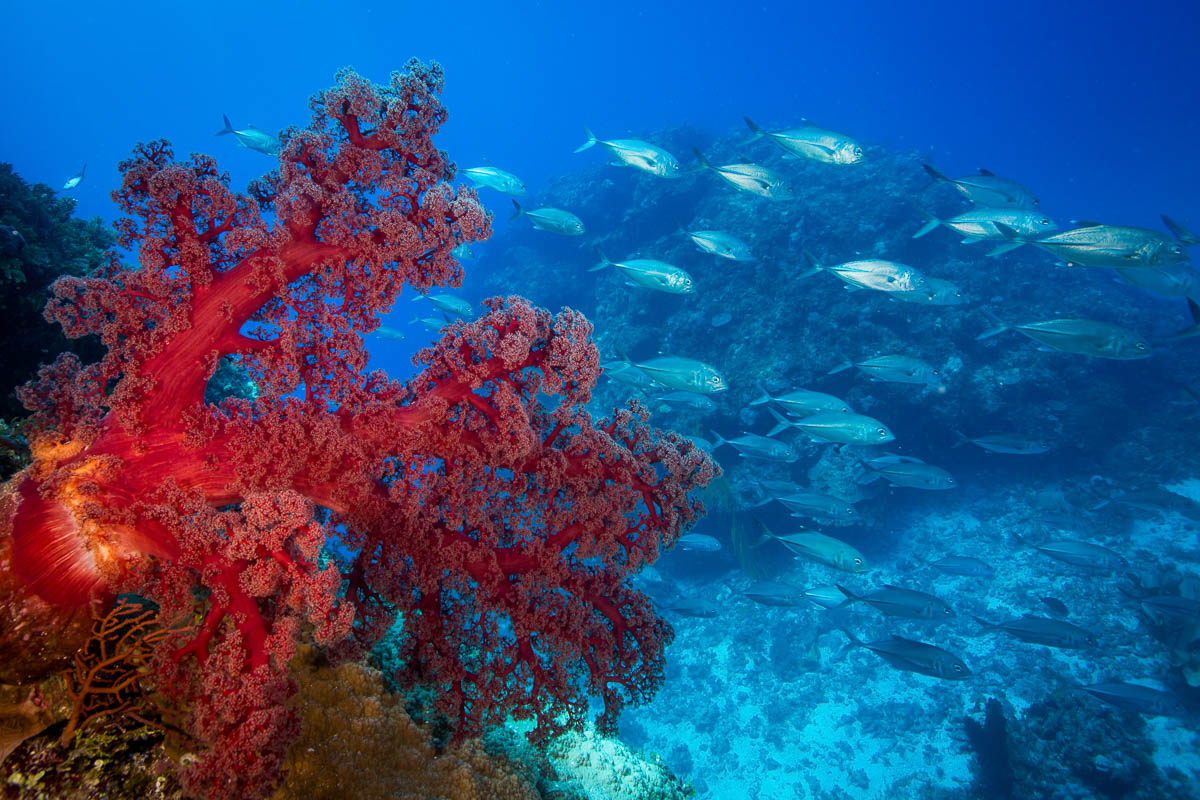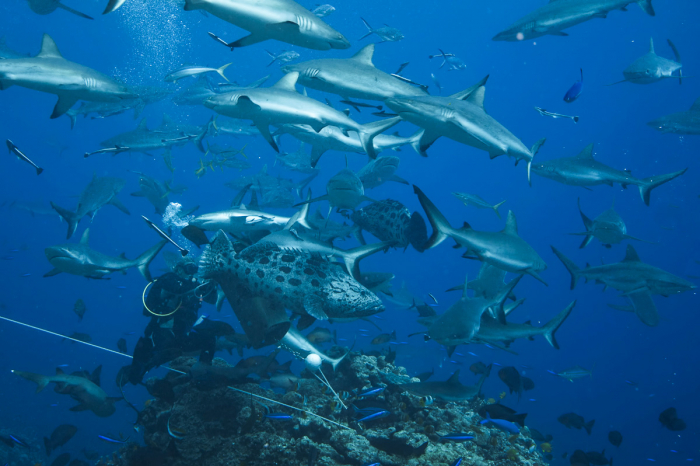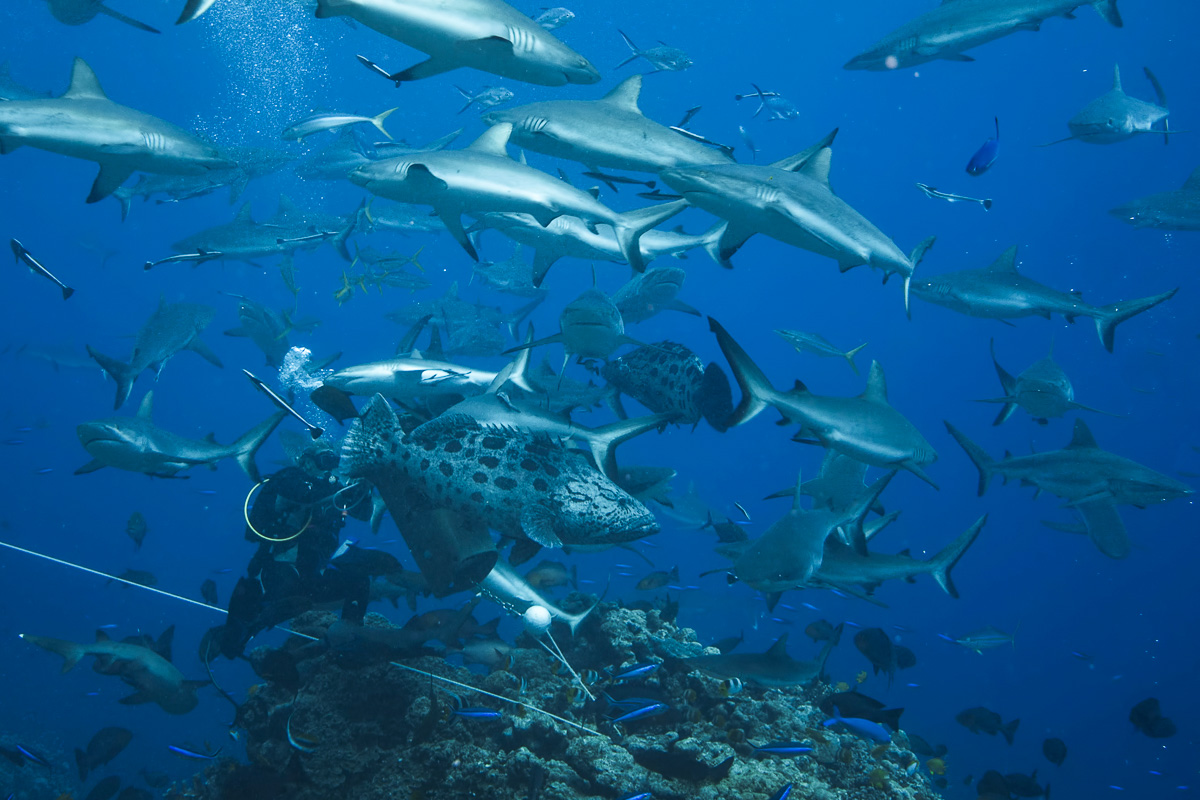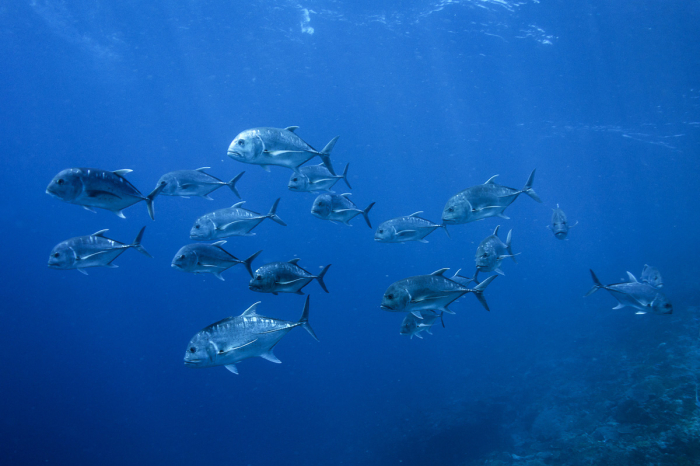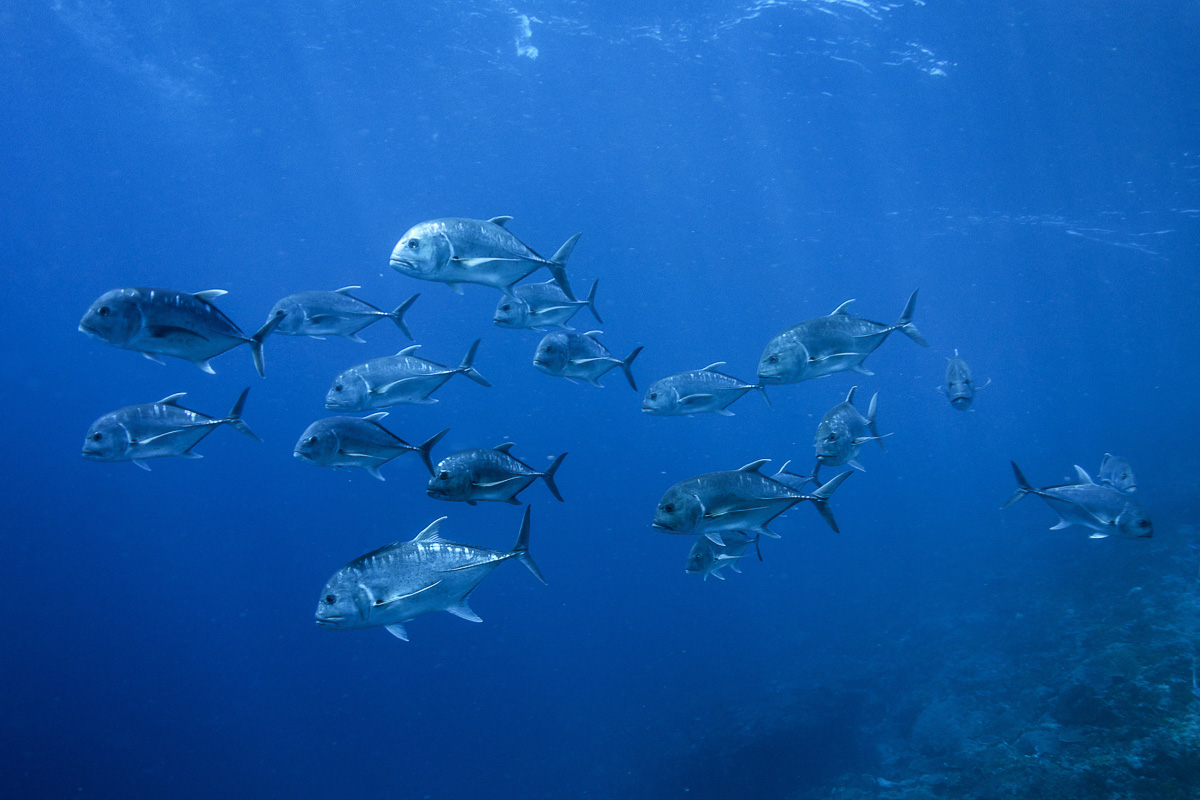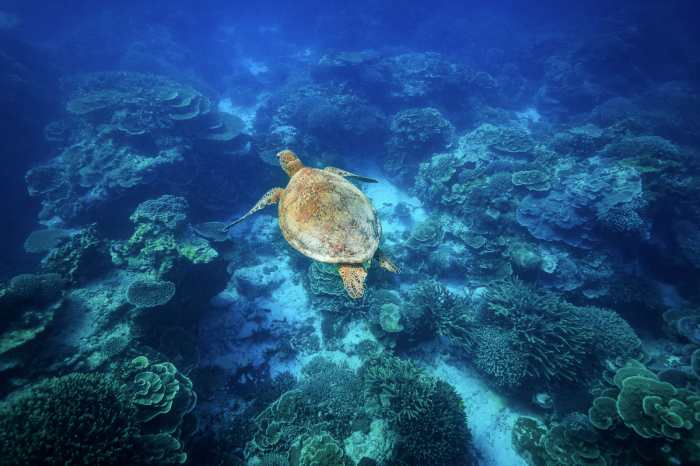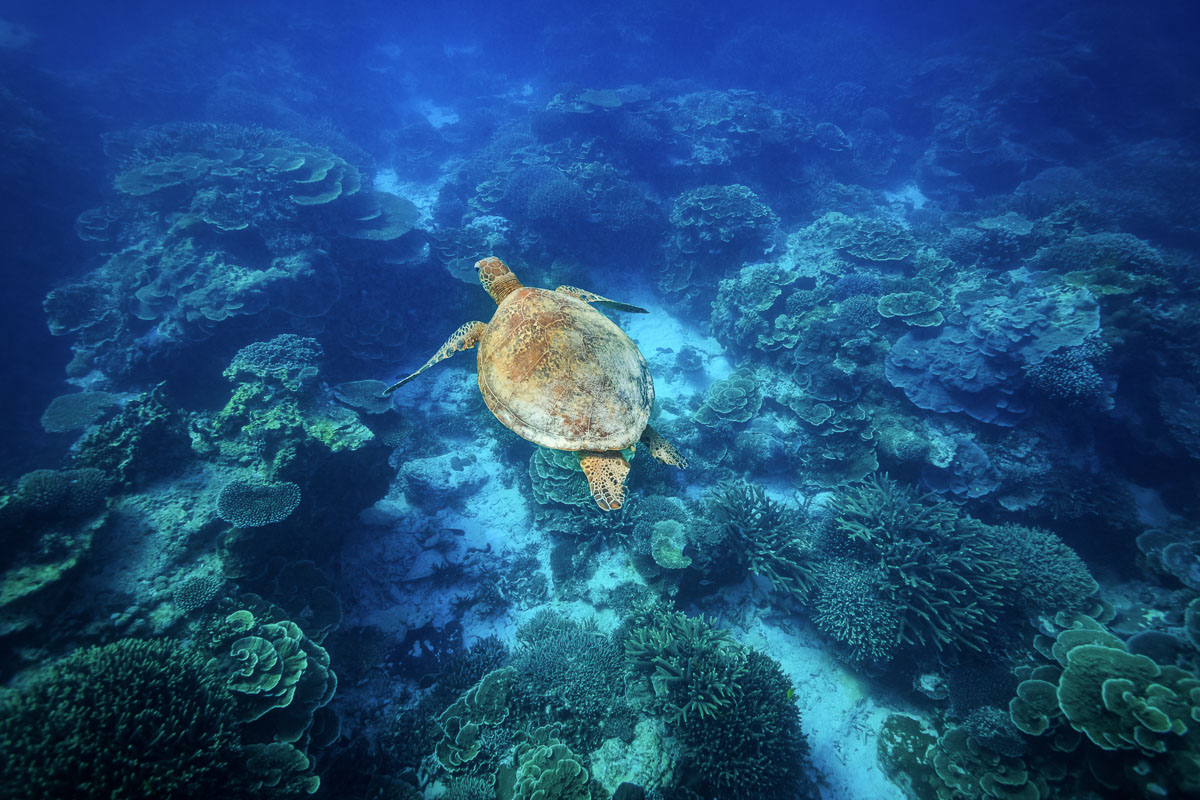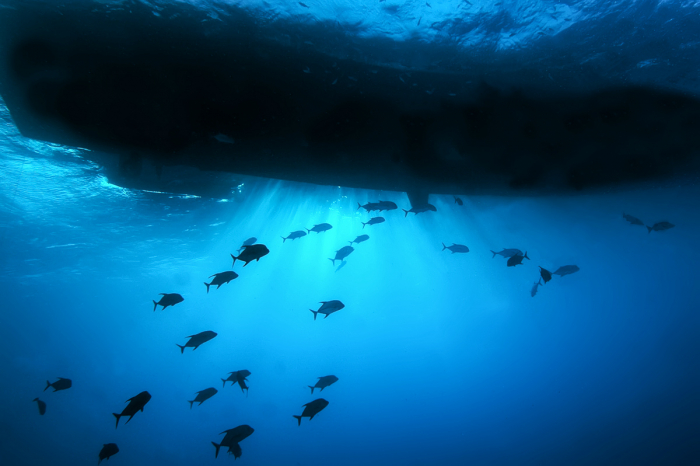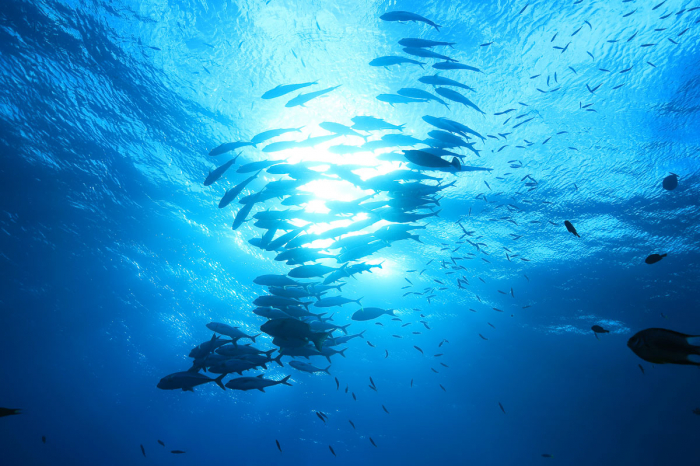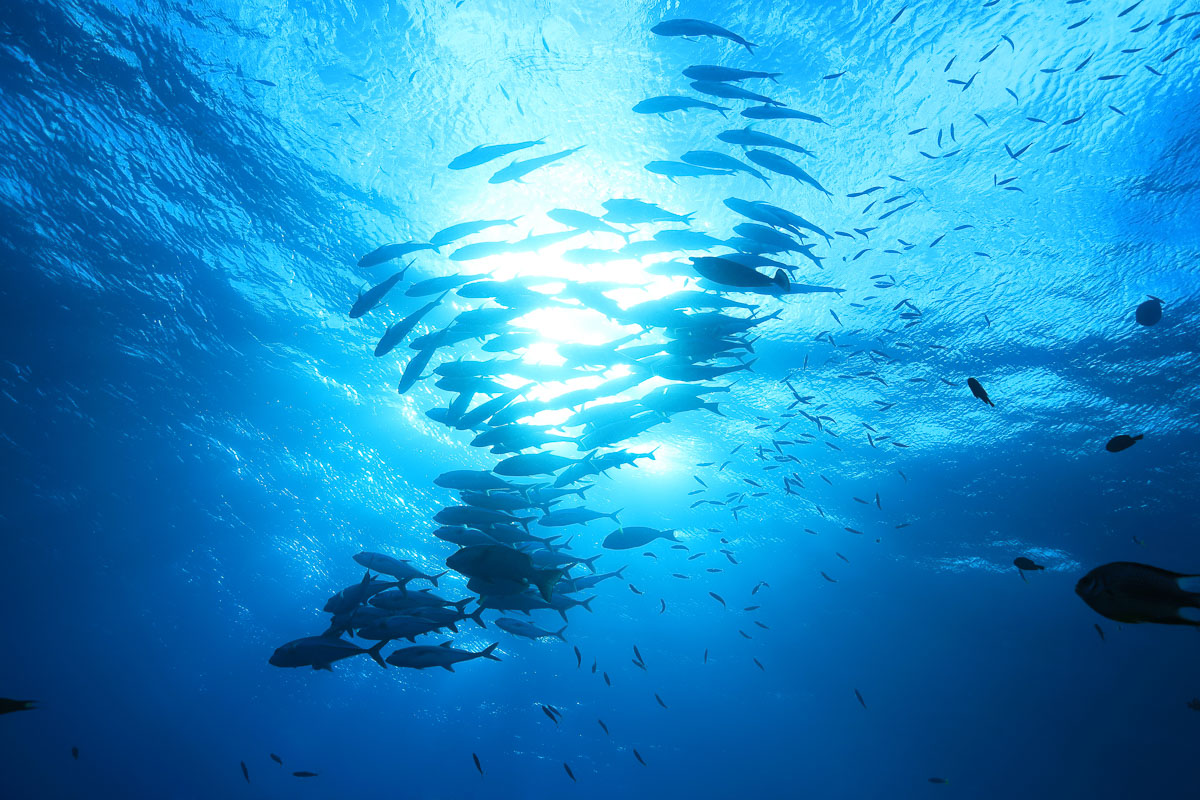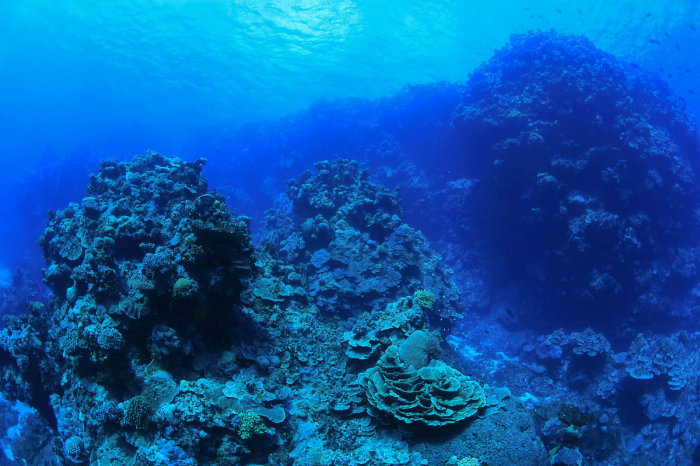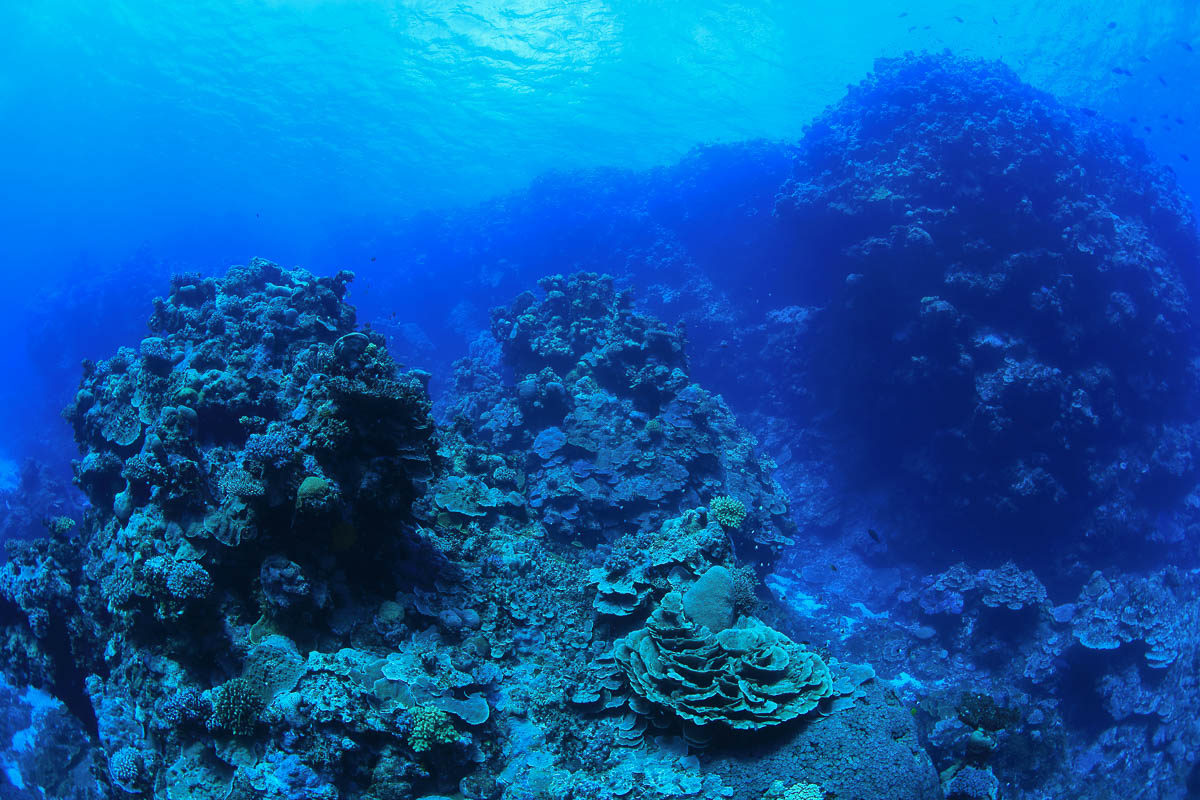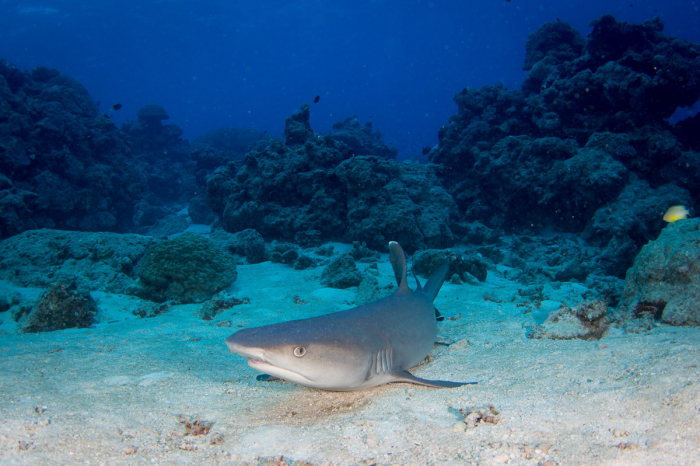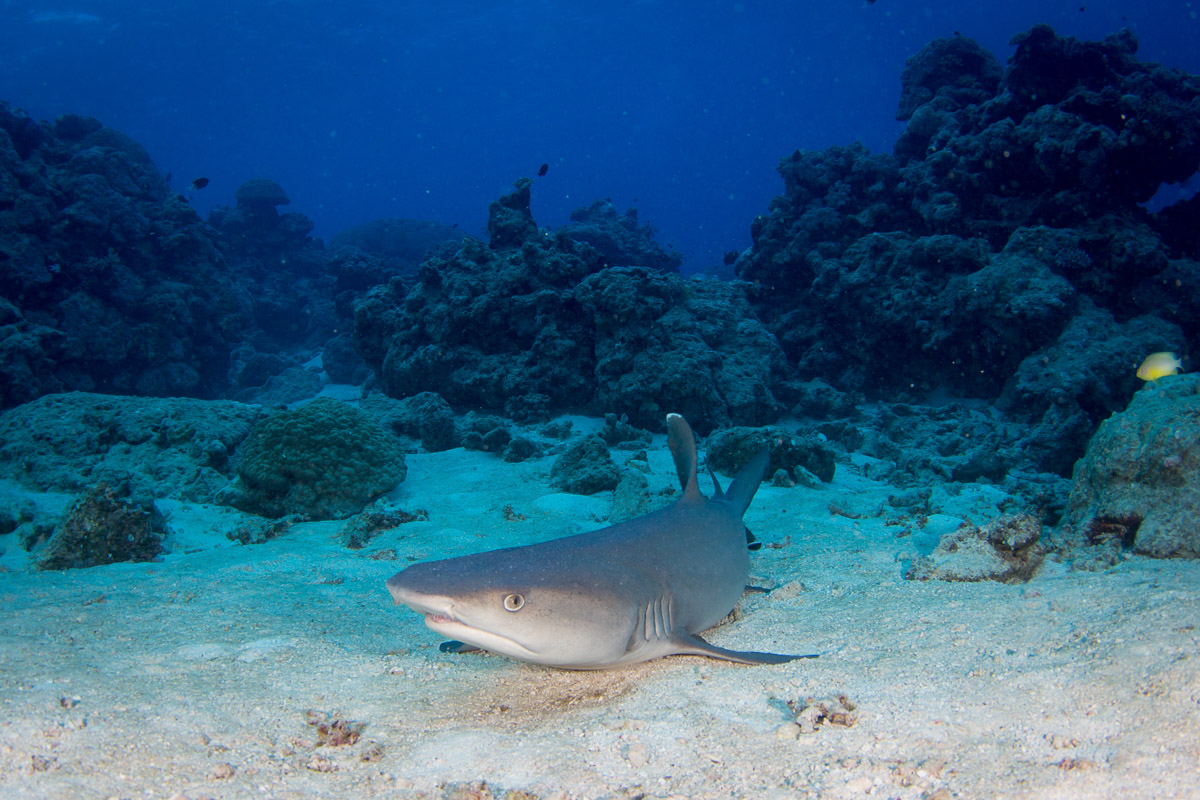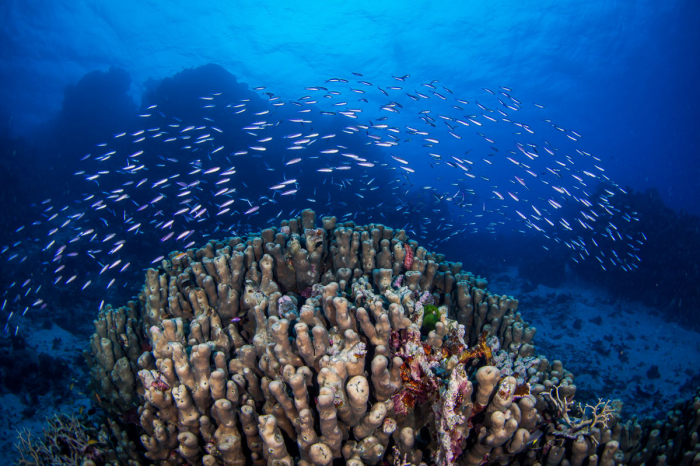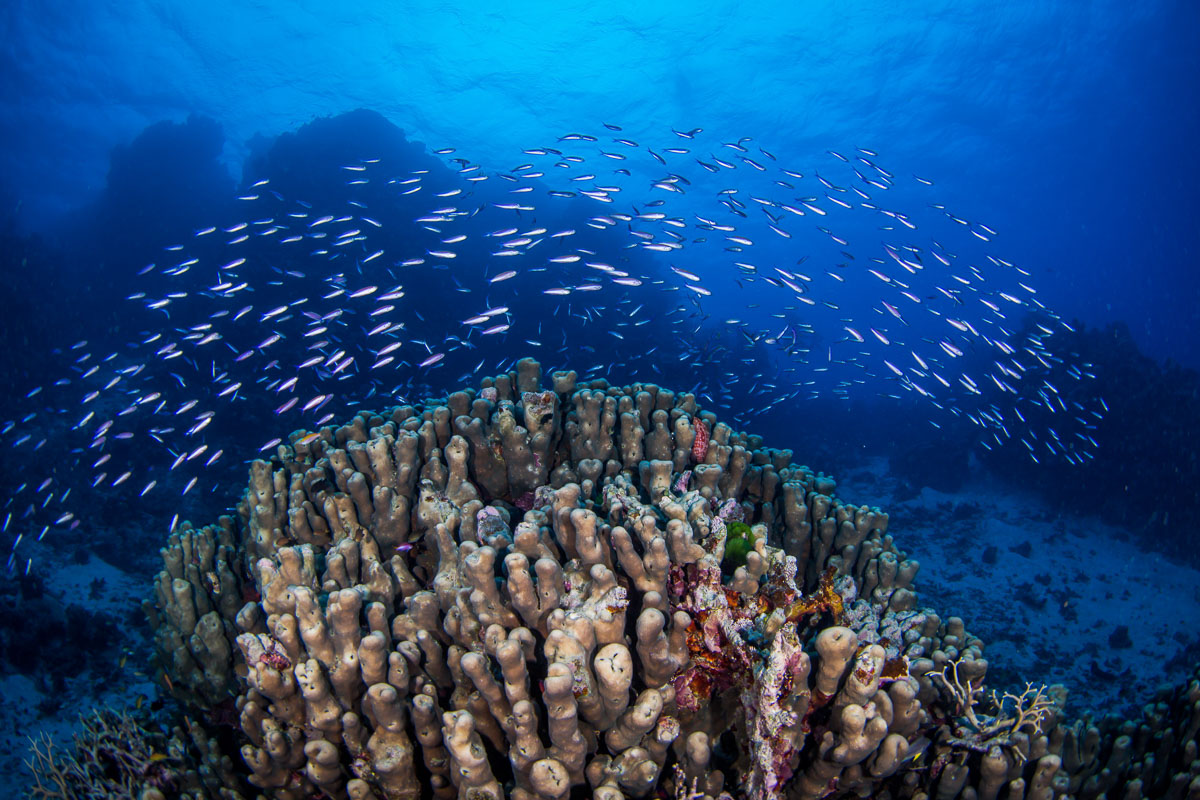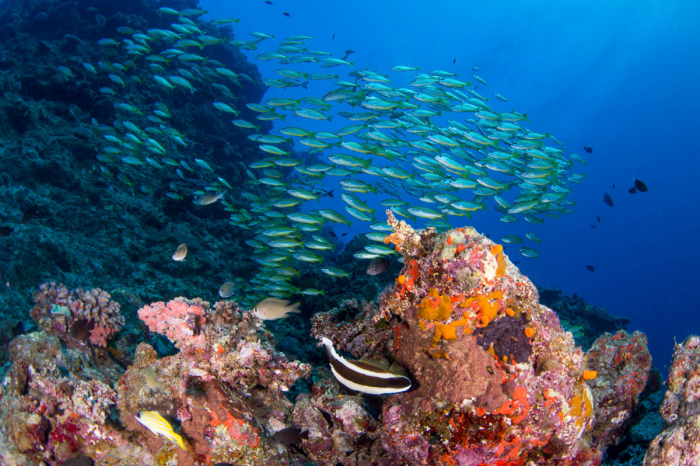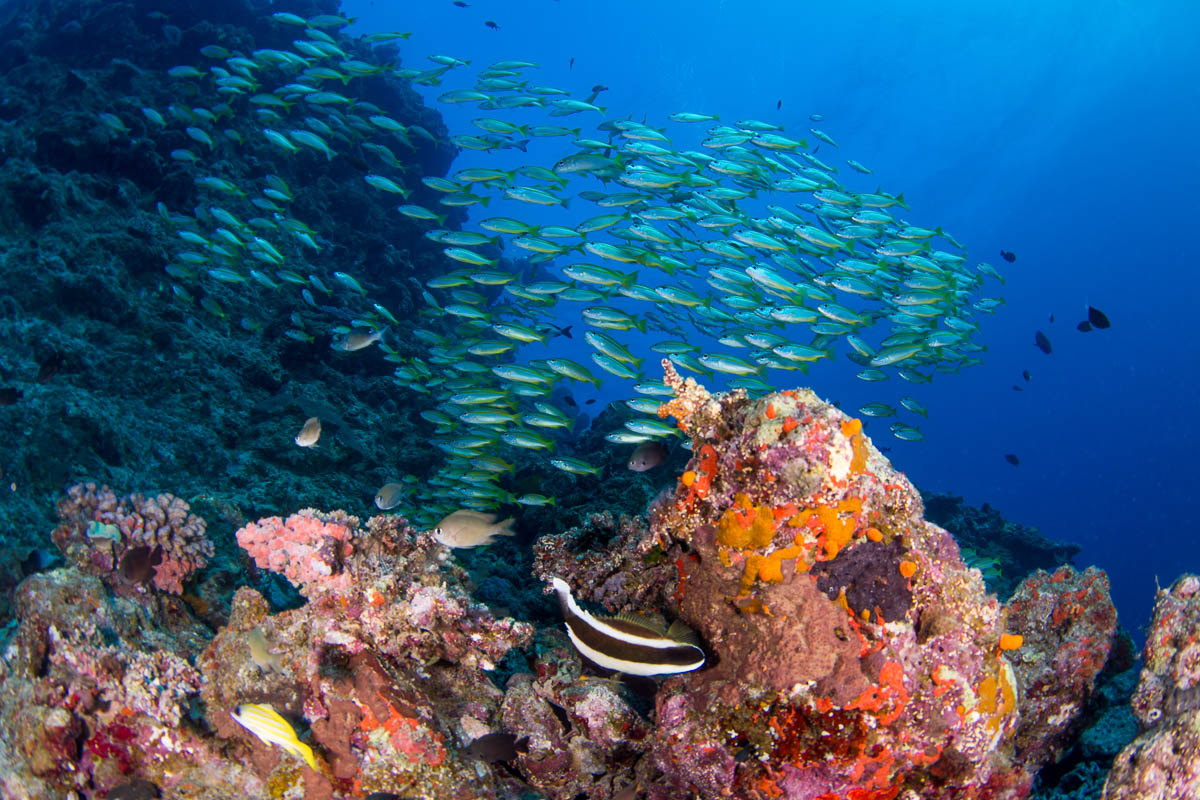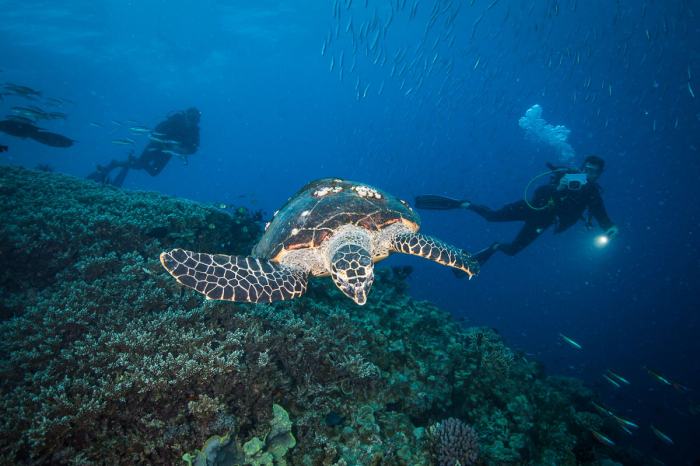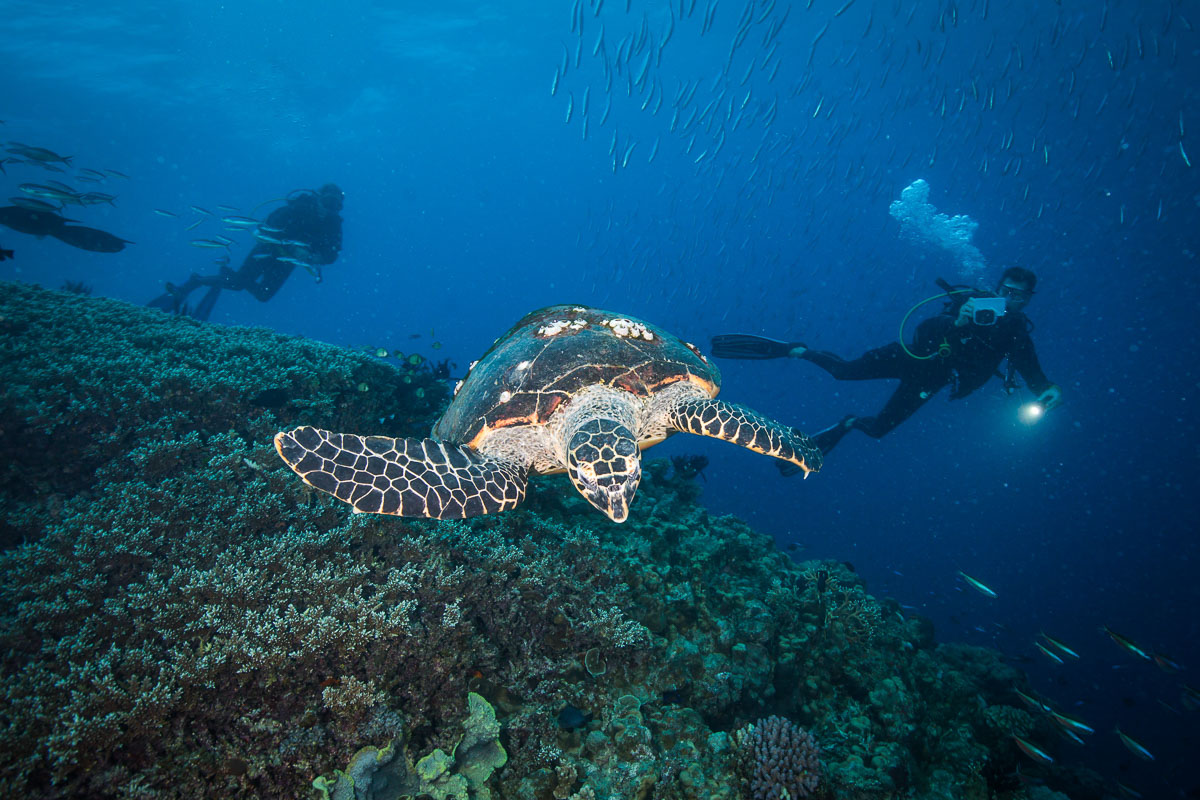 Diving Environment
Type
Reefs, sharks and pelagics
Level
Advanced to professional
Diving Season
September to January
Top tips

Operators rarely guarantee reaching all of these remote destinations but, should conditions take a turn for the worse, the backup plan is often equally enjoyable. 
While you may need a thicker wetsuit, the cooler months provide greater visibility. If you like your water warm, the visibility is often still great in December and January.
About the Coral Sea
The Coral Sea extends 2,000-kilometres down Australia's northeast coast, from Cape York to Fraser Island, and is enclosed by Papua New Guinea and the Solomon Islands to the north, along with Vanuatu to the east, and New Caledonia towards the south. This region covers an area of approximately a million square kilometres, and yet the diving centres around just a few isolated reefs – highlighting the remote and adventurous nature of this destination.
Much of the Coral Sea is protected by the Australian Coral Sea Marine Park, which extends up to 1,000-kilometres into the wilderness from the edge of the Great Barrier Reef. A total of 34 reefs are scattered throughout this marine park, amounting to an area three times the size of Bali in Indonesia, yet making up just one percent of the reserve's entire area. During the first ever comprehensive survey of these reefs, nearly 600 fish species were identified, perfectly demonstrating the impressive biodiversity to be found here.
Visiting the Coral Sea
Liveaboard dive trips in the Coral Sea almost always depart from Cairns. Cairns International Airport is served by direct international flights arriving daily from major airports in Singapore, China, Japan, and New Zealand plus selected days of the week from Bali and Papua New Guinea. International travellers can also arrive in one of Australia's other key destinations – such as Brisbane, Sydney, Melbourne, Adelaide or Perth – before catching a domestic flight to Cairns.
Where to stay
This remote and adventurous diving destination can only be explored via liveaboard, with trips typically departing from Cairns.
Dive seasons and weather in the Coral Sea
In tropical North Queensland, the wet season runs from November to March, bringing hot and humid conditions. Average air temperatures range from 24-32°C, with peaks of around 40°C in February, which is when the majority of the region's rainfall occurs. The dry season runs from April to October, bringing average air temperatures between 18-26°C and little rainfall.
The most reliable season for Coral Sea itineraries is between September to January, at which time the winds and waters are favourable for long crossings. That said, the remote and exposed location of these reefs means the conditions are hard to predict and itineraries may have to change at the last minute.
Conservation
Australia's Coral Sea Marine Park is one of the world's largest marine parks, covering almost one million square kilometres. The park comprises a diverse array of habitats, such as coral reefs, sandy cays, deep sea plains, and canyons – helping to support a diverse array of marine life, with almost 600 species of fish identified during the first ever comprehensive survey. Notable highlights include iconic black marlin spawning aggregations near Osprey Reef and annual humpback whale migrations. Above the water, marine turtles and seabirds can breed in safety on isolated cays.
---