It's no secret that Bali, Indonesia is home to some of the best diving on the planet. But, if you're new to the sport, you might not know that it's a great destination to learn to scuba dive, too!
When planning your Bali diving course, you'll want to keep in mind that this is a large and diverse region. No two diving areas in Bali are the same! Fortunately, with easy road access all around the island, you won't be limited to just one type of dive site. And, taking a few overland journeys is a great way to explore the island's temples, volcanoes, and endless rice fields. 
Learn more about diving for beginners in Bali with our complete Bali Dive Guide. 
---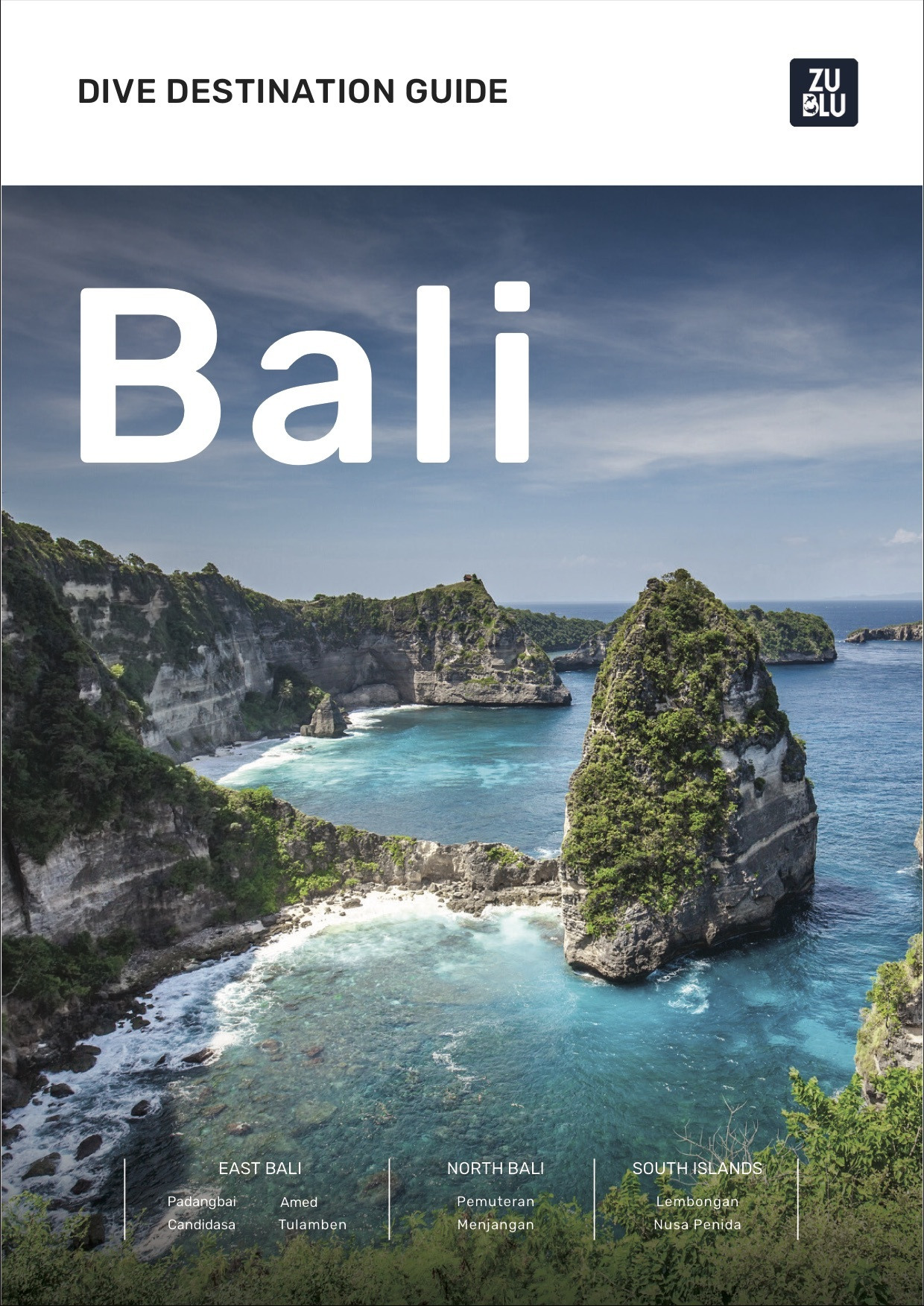 Discover the top dive sites, the best seasons and other tips in this comprehensive guide to diving in Bali.
---
Why choose Bali for your scuba diving course?
While the island is home to plenty of advanced and adventurous dive sites, there's plenty of diving for beginners in Bali, too. Many of the dive sites offer walk-in access from the shore and super calm conditions. If you're diving with a mixed group of skill levels, don't worry. Plenty of the region's most exciting areas have a bit of something for divers of all skill levels.

If your plans include earning your scuba diving certification and learning to dive in Bali, you'll likely start with easy sites, known for their mild currents and shore access. But, that doesn't mean you'll miss out on all the action. Stick around for a few days of leisure diving after your certification, and you'll soon be taking the plunge into more challenging waters - home to the region's famous residents like sea turtles, mola mola, and manta rays. 
You'll be spoiled for choice when it comes to resorts and dive centres in Bali. And, unlike other parts of the world, you won't find too many "dive factories" here. Most shops offer a low student to instructor ratio with a maximum of four trainees per group. Plus, hospitality is a big part of Balinese culture. You can expect world-class customer service from most operators, both above and below water.
Are you travelling with non-divers? If you have land lovers in your group or you're planning a one day experience like Discover Scuba Diving in Bali, you're in luck. Also known as "the Island of the Gods," Bali is a beautiful vacation destination, representative of a real tropical paradise. There is plenty to see and do around the island when you aren't blowing bubbles, including hiking and trekking, wildlife watching, and an endless variety of cultural experiences.
For more travel inspiration, check out our guide on things to do in Bali when you are not diving.
Scuba diving courses in Bali
Whether you're brand new to the sport or hoping to continue your education, you'll find a wide variety of diving courses in Bali. 

Discover Scuba Diving 
Because it's easy to jump around the island, this one-day experience is easily conducted from pretty much anywhere in Bali. Plus, many of the dive sites here are so calm that you'll get a chance to experience the ocean on your very first day in the water! 
Open Water 
This three to four-day course typically combines pool and ocean sessions to help you master all the basics. Some of the island's best sites like Pemuteran have easy access from shore, calm waters, and a sandy bottom that's ideal for beginners learning to control their buoyancy. Best of all, you'll still have a chance to spot some of Bali's coolest underwater wildlife at these "beginner" dive sites. 
Advanced Open Water
If you're looking to expand on your scuba skills, this course is your next step. Choose five specialties to focus on, and learn to dive in a variety of conditions. Popular options include night and wreck diving, underwater photography, and nitrox.
No matter what level of dive education you're hoping to complete, this destination won't disappoint. Scuba diving course prices in Bali are nearly as low as neighbouring countries like Thailand, and there is just as much to see underwater! 
Want to learn more? Download our free learning to scuba dive guide for more information.
---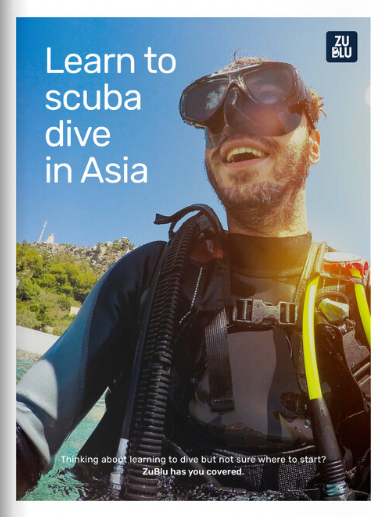 All you need to know about learning to scuba dive in Asia
---
The best places to learn to dive in Bali
Most of the best places to learn to dive in Bali are along the island's northern coast. You can expect calm conditions, plus short boat rides or easy access from the shore. 
This area is ideal because you'll have access to some of the island's best dive centres, plus a wide variety of sites right at your doorstep. But, if you'd rather stay in a different part of Bali, don't worry. Most operators conduct their beginner courses in this region, no matter where they are located on the island. 
Tulamben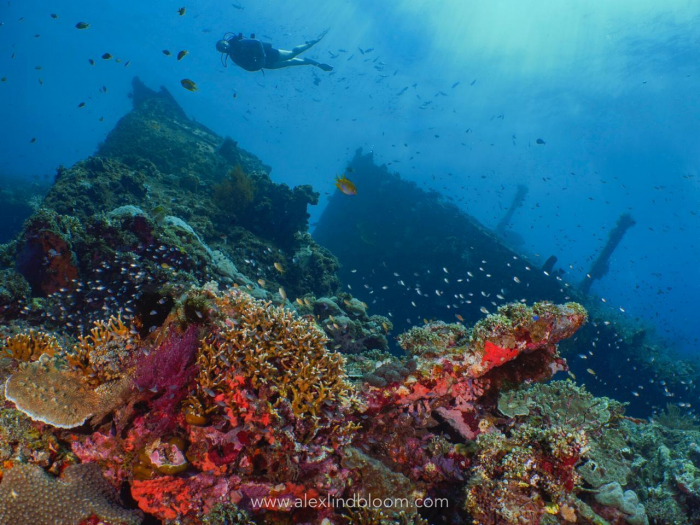 Tulamben has a wide variety of dive sites including fringing coral reefs, sand and gravel slopes, and Indonesia's most famous shipwreck, the USAT Liberty. Calm conditions make this a great place to learn, but there's plenty to see for experienced divers, too!

This diving area is found in Bali's northeast, about three to four hours from the airport in the south. While that might seem a bit far, your trip to Tulamben combines perfectly with some of Bali's best above-water attractions like the Besakih Temple and water gardens of Taman Tirtagangga.
Key Points
Type of dive – Reef, wreck, and muck
Conditions – Easy currents, ok visibility
Highlights – Shore diving, macro critters, the USAT Liberty shipwreck
Pemuteran and Menjangan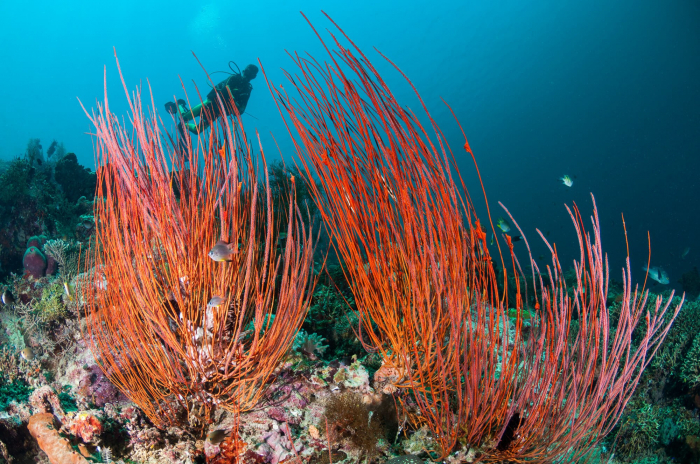 Pemuteran is home to some of Bali's best dive sites for beginners, with short boat rides and direct access from the shore. And, much of the reef is shallow enough for mixed groups of divers and snorkellers. So, it's a great destination for nervous newbies or anyone booking a first experience like Discover Scuba Diving in Bali.

Found deep in the heart of West Bali National Park, Menjangan island is home to some of the region's most impressive coral reefs. Divers and snorkelers alike can enjoy the island's shallow sites, comfortable conditions, and outstanding visibility. But, this area doesn't just cater to beginners. This island's steep walls and deeper sites are favourites among experienced divers and underwater photographers. 
This region feels a bit more off the beaten path than other parts of Bali, and it takes about five hours to arrive by bus or van. Pemuteran and Menjangan are ideal for divers looking to spend the majority of their time in the water or around the dive centre. 
Key Points
Type of dive – Reef, Wall, and Muck
Conditions – Easy currents, varying visibility
Highlights – Thriving coral reefs, short boat rides, muck and macro
Amed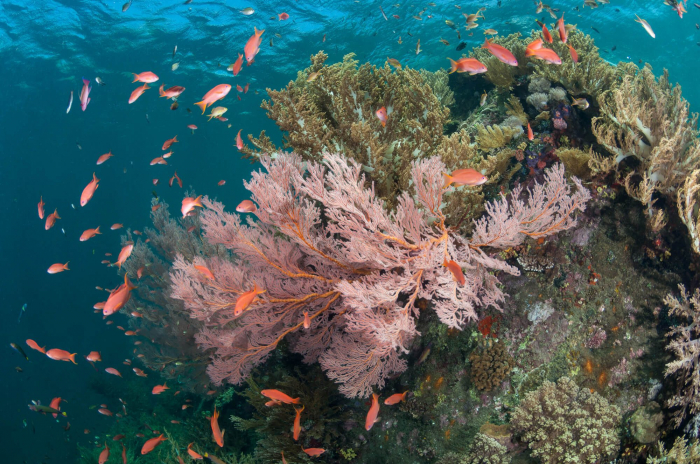 Amed refers to a series of small bays and villages along Bali's northeastern coastline.This diving area is sheltered from the strong currents of the Lombok Strait, making it an ideal destination for new divers. And, it's home to some of the island's prettiest coral reefs and an easy-to-explore shipwreck.

This gateway to the north is becoming more and more popular thanks to easy access, just two and a half hours from the airport. Amed is also a great place to take in other activities on your trip like freediving and yoga. Plus, it's a great jumping off point for other diving areas like Tulamben.
Key Points
Type of dive – Reef, wreck
Conditions – Easy currents, ok visibility
Highlights – Shore diving, thriving coral reef, yoga and freediving
Destinations for adventure
If you already have some experience or came to Bali to earn a more advanced certification, consider exploring some of the offshore islands. These dive sites aren't the best suited to beginners but instead make for a great place to hone your scuba skills. 
These islands are easy to visit as a day trip from Sanur. But, you'll likely want to stick around for longer. If you're up for an adventure, opt for an all-inclusive multiple-day expedition around the islands.
Nusa Lembongan and Nusa Penida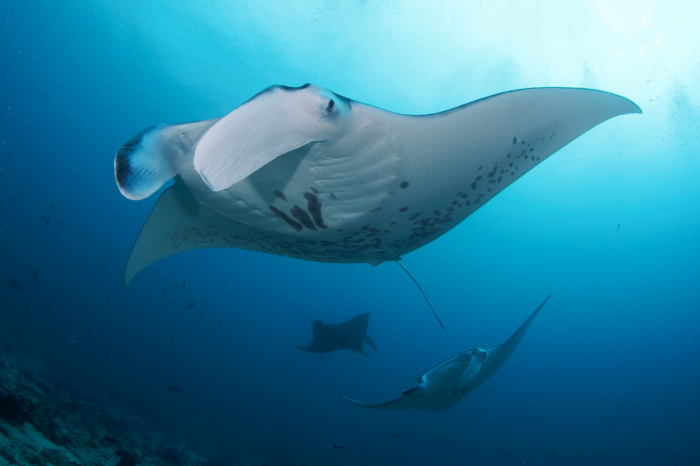 This region's steep, rocky slopes drop well below the recreational diving limit, with overhangs, outcrops, and walls on the way down. But, the real draw here lies out in the blue. Divers drift along in the current in search of manta rays, mola mola, and other passing pelagics like eagle rays, tuna, and wahoo. Time your visit between July and November for the best conditions and highest chances of spotting supersized wildlife. 

Keep in mind that this region's diving conditions range from challenging to extreme, with powerful and unpredictable currents. This is  the perfect place to get certified as an advanced diver, and get some experience under your weightbelt!
Key Points
Type of dive – Sloping reef and rock, wall
Conditions – Challenging with strong currents, and good visibility
Highlights – Manta rays, mola mola, drift diving 
Top resorts for students
Creature comforts - Mimpi Resort, Menjangan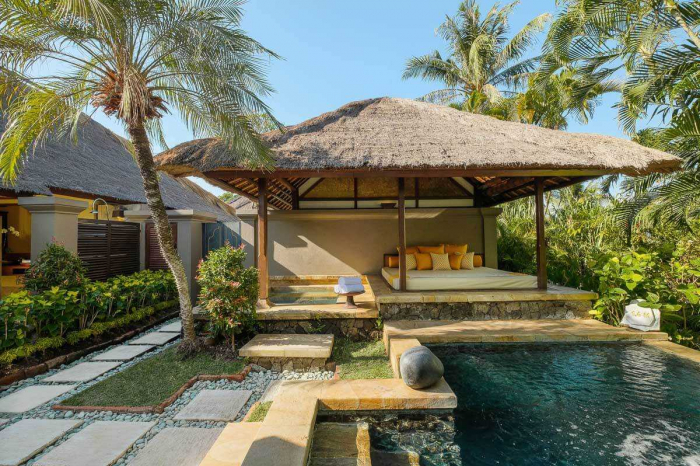 Are you hoping to combine your dive trip with some deep relaxation? This secluded spa resort offers world-class services, an intimate atmosphere, and warm, mineral-rich plunge pools perfect for relaxation and rejuvenation. Plus, some of Bali's very best diving is just minutes away by boat!
Relaxing getaway - Bali Reef Divers, Amed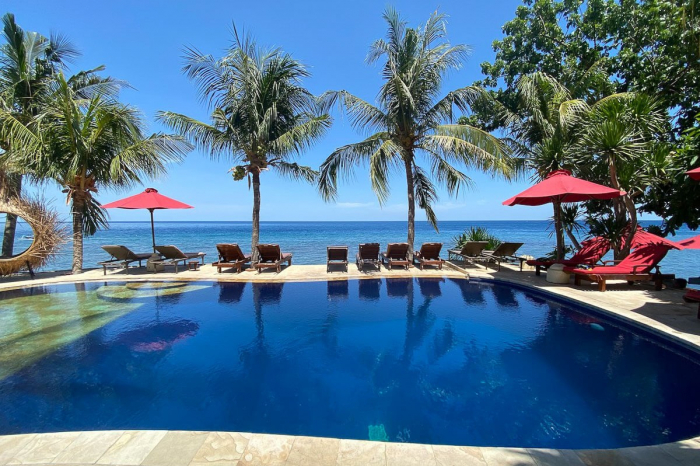 This relaxing dive resort tucked away in a quiet corner of Bali offers the ultimate in relaxing dive holidays. With a stunning setting, in-house spa, and some of Bali's best diving on its doorstep, you might never want to leave this place! 
Eco-friendly adventure - Ceningan Divers, Lembongan and Nusa Penida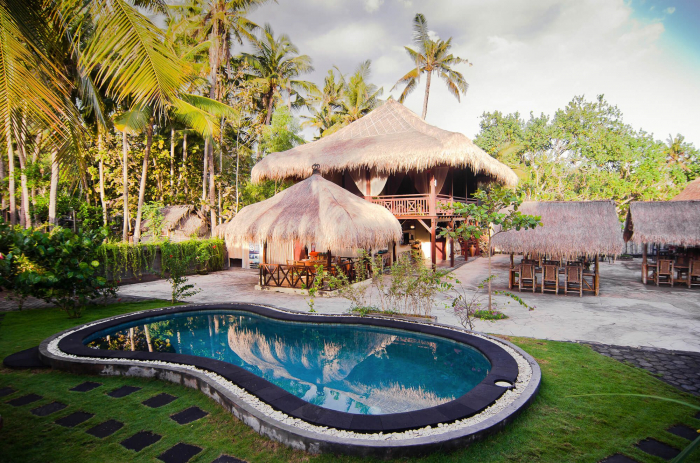 If you're hoping to dive Lembongan and Nusa Penida's most exciting sites for manta rays and mola mola while still enjoying a responsible and sustainable holiday, this resort is your perfect match. You'll find it easy to in paradise with this award-winning eco-resort's lovely facilities and daily yoga classes. 

---
---
---