Back to ZuBlu Tips & Articles
Why You Should Learn to Dive in the Gilis
---
It's no exaggeration to say that scuba diving opens up whole new worlds - after all, learning to dive is all about developing the skills required to explore beyond our natural element. But diving also offers the chance to discover entirely new travel destinations that may otherwise pass under the radar for many holiday makers.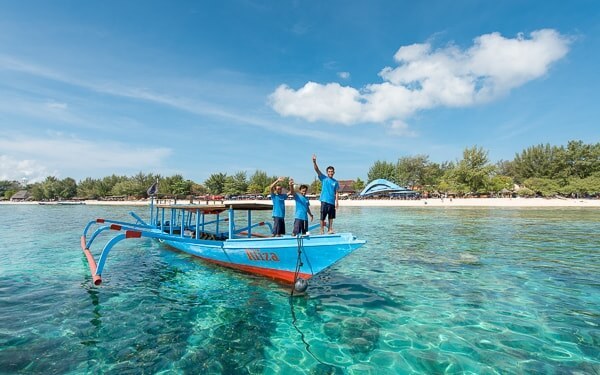 The Gili Islands are the perfect example of this. While they first found fame as part of the backpacker trail in the 1980's, the subsequent discovery of the island's fantastic underwater world led to the development of the dive industry that we see today - one that draws visitors from around the world looking for a slice of island life, beautiful beaches and plenty of diving and snorkeling.
Today the Gilis may look rather different from when those first pioneering backpackers arrived but the islands remain one of Asia's best dive destinations, particularly for those looking to expand their horizons and explore the underwater world for the first time.

THE ISLANDS
Gili means 'small island' in Sasak, the local language of Lombok, making the term 'Gili Islands' a slight misnomer. There are many Gilis surrounding Lombok, yet the phrase has become synonymous with a trio of islands which lie off it's north-west coast. These islands, Gili Air, Gili Meno and Gili Trawangan, are well known for their idyllic scenery, chilled vibe and abundance of sea turtles. However, despite their similarities, each island also has its own unique feel. Gili Trawangan has the beachfront bars and loud music, Gili Meno offers peace and tranquility, and Gili Air is a mixture of the other two with an authentical Indonesian feel.
HISTORY
It is believed that Bugis fishermen discovered the islands up to 200 years ago and frequently used them as a rest stops during sea voyages. Natural fresh water available on Gili Air made it an ideal spot to rest and refuel on long trips. During the second world war, occupying Japanese forces used these islands, both as a strategic lookout-post and prisoner of war camp. The remains of a machine gun bunker on the hill of Gili Trawangan and a sunken patrol boat, in the bay between Gili Air and Lombok, are visible relics of this period.
It wasn't until the 1970's, when private companies moved in to establish coconut plantations, that permanent settlement began. Hundreds of inmates from over-crowded prisons in Lombok were sent to join the small farming and fishing communities and help with cultivation. Several poor harvests led to the farms being abandoned and left locals to their own devices. A decade later, following Bali's rise in popularity, backpackers began venturing to the Gili Islands searching for a more authentic, untouched Indonesian paradise. Word of the islands' crystal clear waters, laid-back lifestyle and abundance of sea life quickly spread and thrust the Gilis into the limelight.
DIVE THE GILIS ISLANDS?
Find your perfect resort on the Gili Islands
LEARNING TO DIVE IN THE GILI ISLANDS
So what is it that makes these islands so good for learning to dive? Here are our highlights, all of which combine to provide beginners with a fantastic, all round learning experience on the Gilis.
THE BEST OF BOTH WORLDS!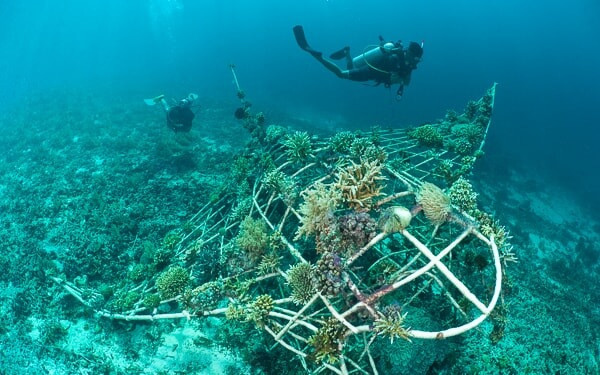 The Gili Islands provide leisurely diving in near perfect conditions, making them an ideal location for learning to scuba dive. Many of the anxieties typically felt by inexperienced divers are greatly reduced in the calm and relaxed atmosphere, both in and out of the water, while perfect practice training sites ensure students get the most out of their course. For anybody looking to dip their toes into the world of scuba diving, the Gili Islands should definitely be high on the list. With amazing sea life, calm conditions and paradise settings, these islands really are the best of both worlds.

LEARN TO DIVE
Everything you need to know about completing your course