The Hammerhead Triangle is an imaginary region in the eastern Pacific defined by the isolated islands of the Galapagos, Cocos, and Malpelo. One of the planet's premier shark diving destinations, the area is renowned within the scuba diving community for exceptional hammerhead sightings - often of hundreds of sharks schooling en masse.
Sound tempting? The Hammerhead Triangle has quickly become one of the world's most in-demand places to dive, so read on for more information - and start planning your trip today. 
What is the Hammerhead Triangle?
Located off the Pacific coasts of Central and South America, the islands of the Hammerhead Triangle are all at least 500 kilometres from the mainland, and in close proximity to deep open ocean. This combination of isolation and abyssal depths helps to create currents around the islands - an underwater superhighway for marine megafauna! These destinations also share similar underwater environments, with cool water temperatures between 16-25°C and craggy reef systems. The islands are all volcanic in origin, and the stone and lava outcroppings are an ideal habitat for small grazing and cleaner fish, like barberfish and clarion angelfish, who wait patiently for sharks and other large wildlife to arrive for a spa treatment. 
Why do hammerhead sharks gather here?
While scientists don't totally agree on why scalloped hammerheads gather here in such numbers, the main theory is that the sharks are drawn to the region's cold upwellings. Within the Hammerhead Triangle, two vast oceanic ecosystems combine - the Costa Rica Thermal Dome north of the equator, and the Humboldt-Galapagos system to the south. Both systems draw cold water from the ocean depths toward the surface, allowing marine life to flourish in the shallows where the nutrients meet sunlight. 

Without these nutrient-rich currents, the eastern Pacific would be nothing more than a vast blue desert, unable to support such a wide variety of species. The cold upwellings create blooms of plankton, which in turn support larger animals, and eventually lure sharks, pelagic fish, and marine mammals to feed - a complete food chain.
Scalloped hammerhead sharks are solitary night hunters and spend much of their lives at depth. During the light of day, they gather in huge schools to rest, socialise, and visit shallow water cleaning stations to have their skin picked clean of parasites. This behaviour, when combined with the region's upwellings make it possible for divers to observe these fascinating oceanic predators in massive schools at shallow depths not typical elsewhere.
Galapagos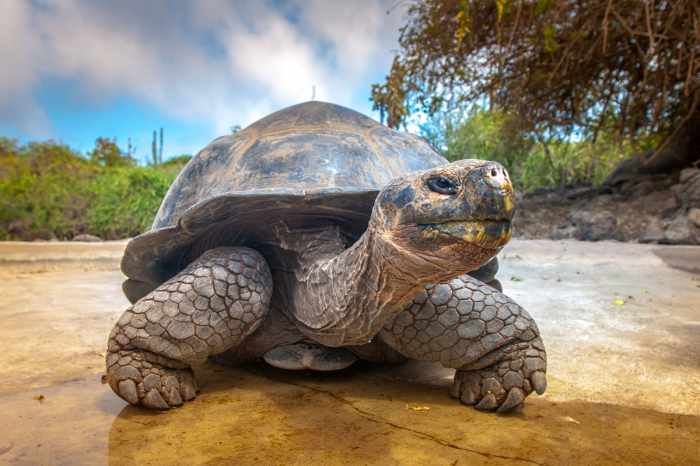 Made famous by Charles Darwin's research and theory of evolution by natural selection, this archipelago is one of the planet's most biodiverse regions, renowned for its endemic species. The Galapagos Islands lie over 1,000 kilometres off the coast of Ecuador and are made up of 13 main islands and six small isles. This geographic isolation led to the development of numerous endemic species including marine iguanas, penguins, and the bizarre red-lipped batfish.
The Galapagos Islands are home to dozens of incredible dive sites, but Wolf and Darwin Islands are easily the two most famous. At these isolated rocky reefs, lucky dive groups can spot schooling hammerheads by the hundreds, often joined by eagle rays, seals, Galapagos sharks, silkies, and other powerful pelagic species. Other less remote sites like Gordon Rocks also boast frequent hammerhead sightings in smaller numbers. 
Hammerheads are seen in the Galapagos all year round, but their numbers peak between January and May.
Ready to plan your trip to the Galapagos?
Discover our exclusive selection of liveaboard adventures
Cocos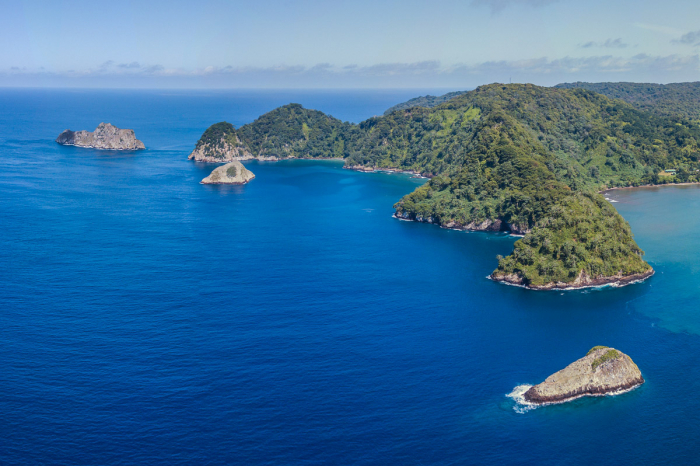 Cocos Island is located around 550 kilometres off the Pacific coast of Costa Rica, and while less famous than the Galapagos, the diving is simply spectacular! Large schools of scalloped hammerhead sharks can also be seen here, as well as white and blacktip reef sharks, Galapagos sharks, silkies, tiger sharks, and silvertips. The island is also home to vast shoals of bigeye, trevally, snappers, and jacks - making it a paradise for pelagic lovers. 
Dive sites like Bajo Alcyone, Dirty Rock, and Punta Maria are some of the best for hammerhead action, thanks to their ripping currents. But, Cocos is home to over 20 superb dive sites in total. In addition to the craggy reefs typical of the Eastern Pacific, the island boasts plummeting vertical walls, towering pinnacles, and boulder fields - all of which are ideal for high-speed drifts. You'll also have a chance to experience bluewater diving, with adventurous groups exploring out in the open ocean where the chances of encountering large groups of hammerheads are highest. 
While June to December is considered the best weather season to dive in Cocos, July through September is the best time of year to visit for non-stop shark action.
Start planning your Cocos adventure today!
Search from over 500 resorts and liveaboards
Malpelo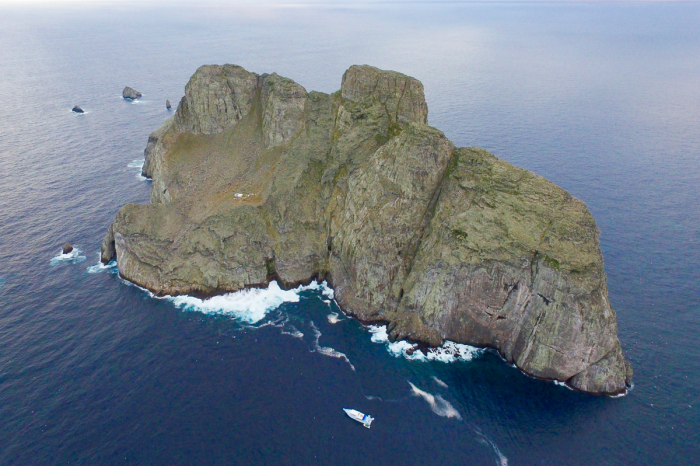 Malpelo is also found far offshore, around 500 kilometres west of Buenaventura, Colombia. This volcanic island and its 11 tiny islets are home to around 20 awe-inspiring sites - all that can be safely explored along a 300-kilometre long submarine ridge rising up from the depths. Here, whale sharks, tuna, sailfish, and a stunning variety of sharks pass by in the blue, and rare sightings even include humpback and blue whales. Schooling hammerheads are also spotted by the hundreds, including large mature females sometimes spotted at local cleaning stations.
If you're diving in Malpelo specifically for the sharks, you'll likely pay multiple visits to legendary sites like Freezer, Castaway and Monster Face. These fast-paced drift dives are hotspots for marine megafauna of all kinds, with large schools of silkies making frequent appearances, as well as scalloped hammerheads, small-tooth sand tiger sharks, and nearly a dozen other shark species. 
For the best diving conditions, plan to visit between July and August or January and March.
Ready to plan the ultimate liveaboard adventure to Malpelo?
With over 1,600 exciting trips to search, compare, and book
How to dive the Hammerhead Triangle
With the remote nature of the region, liveaboard dive trips are the very best option for exploration. These dive safaris cover vast geographic areas, allowing divers to take the plunge up to four times a day in a wide variety of sites. This helps cut down daily commutes and travel times, leaving you free to focus on the main event - shark diving. Liveaboards also offer a unique full-board travel experience, with meals and activities included, and an exciting eat, sleep, dive, repeat atmosphere. 
While some diving areas in the Galapagos can be visited via day boat, the most impressive sites are too far-flung for that approach. And visitors to Cocos and Malpelo are not allowed to stay on land, making liveaboards the only way to dive the islands..
It's also essential to note that diving in the Hammerhead Triangle isn't for beginners. This region is prone to harsh open-ocean surface conditions like wind and waves, as well as powerful currents. And, you'll likely need to use a few advanced techniques, like negative descent. Perfect buoyancy control is also necessary for exploring out in the blue.
---
Are you ready to take on some of the most dynamic shark diving on planet earth?
ZuBlu's team of travel experts can help plan your trip! Our staff is standing by, with all the latest travel news, updates, and advisories, to help you enjoy a seamless experience from start to finish.

---