Scuba diving in
Cocos Island
Known as the 'Little Galapagos' of Costa Rica, Cocos Island is steeped in fiction, legend, and real adventure - including diving with some of the largest hammerhead schools in the world.
Highlights
Incredible year-round diving with pelagics, marine mammals and more
Dive with some of the biggest hammerhead schools on the planet
Experience an isolated diving frontier, reserved exclusively for adventurous liveaboard divers
Take a guided tour of the island and learn about its impressive biological significance
Cocos Island is a genuine lost world, completely untouched by time, and complete with waterfalls, cloud forest, and calm sandy bays surrounded by shark infested waters - plus the real possibility of untold treasures both above and below the water. To all but a few adventurous liveaboard guests, Cocos Island's diving is the stuff of legend, with monstrous schools of scalloped hammerheads, and regular encounters with giants from the deep, including whale sharks, manta rays, and humpback whales.
Diving in Cocos Island, Costa Rica
Hammerhead shark

Year round

Schooling reef fish

Year round

Walls & pinnacles

Year round
Described by Jaques Cousteau as one of the world's most beautiful islands, Cocos should be high on the bucket list of any serious diver. And, while the submarine landscape is more austere, the strong oceanic currents that converge at Cocos mean that the island is a beacon for pelagic marine life - including some of the biggest of all. Around 20 dive sites have now been documented around the volcanic island, consisting of sheer but shallow walls, plunging pinnacles, dramatic drifts and beautiful blue-water dives.
Cocos Island, Costa Rica's shark diving capital
The undisputed highlight of Cocos Island diving is exceptional encounters with scalloped hammerhead sharks - sometimes schooling by the hundreds. Dive sites such as Bajo Alcyone and Dirty Rock are the favourites for encounters with these incredible creatures, often at shallow depths as they cruise close to the rocks being cleaned by King angelfish and butterflyfish. And, as if that wasn't enough, this island also plays host to tiger, silky, guitar and Galapagos sharks, as well as whitetips, blacktips and silvertips. Visit during the rainy season, and you'll also stand a good chance of coming face to face with the biggest of them all, whale sharks.
Manta rays, marine mammals, and more
Beyond the enormous shark populations, divers at Cocos can encounter a wide variety of pelagic action, from wahoo and tuna to billfish and large groups of mantas, mobulas, eagle rays and marble rays. In fact, during the dry season, the water often abounds with beautiful baby marble rays. Bottlenose dolphins and sea lions can add some extra fun to your dive, and keep a look-out for hawksbill, green and olive ridley turtles, too. These waters also boast the longest humpback whale migration season, lasting from August to April!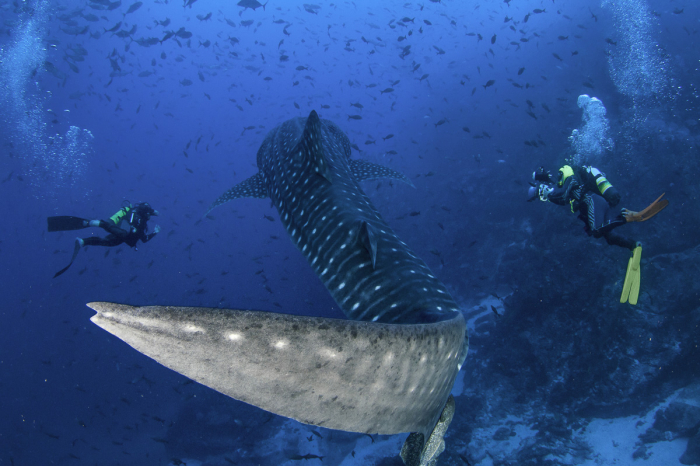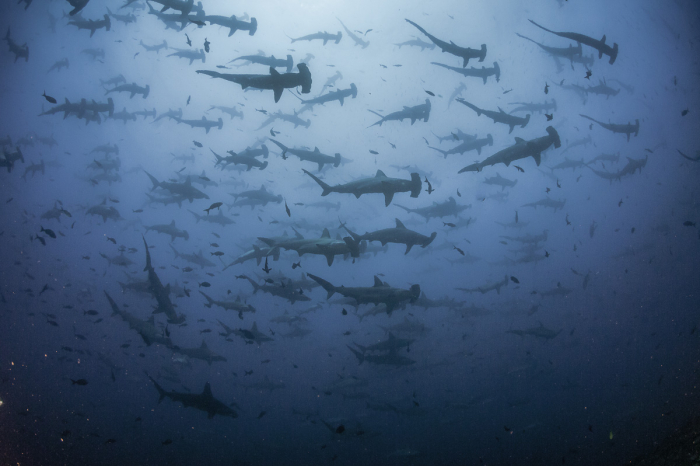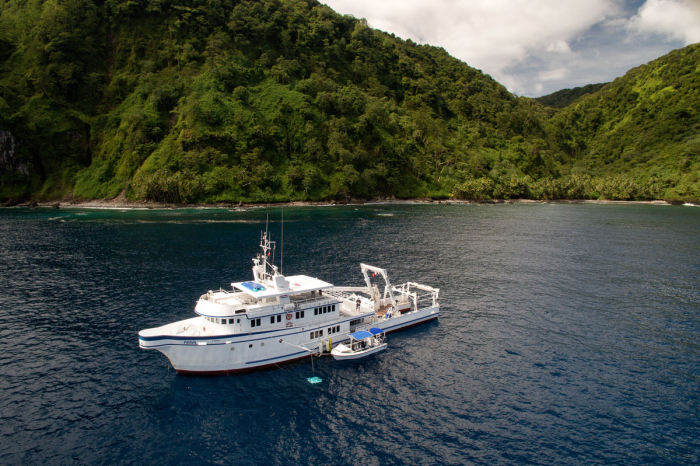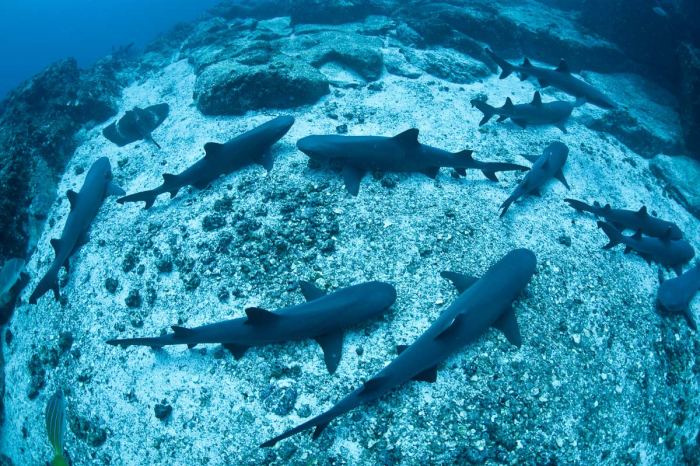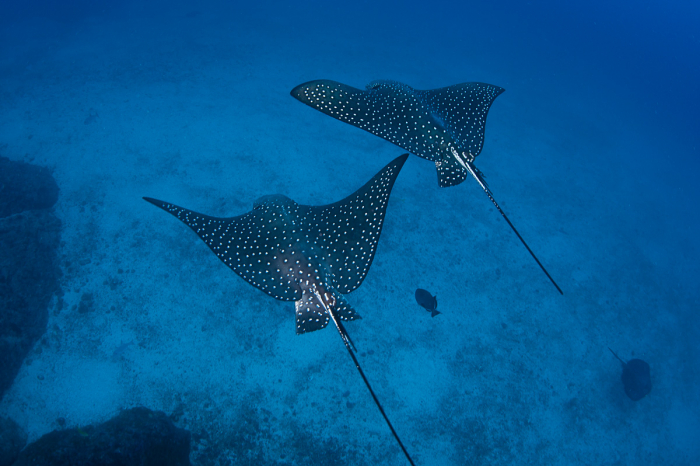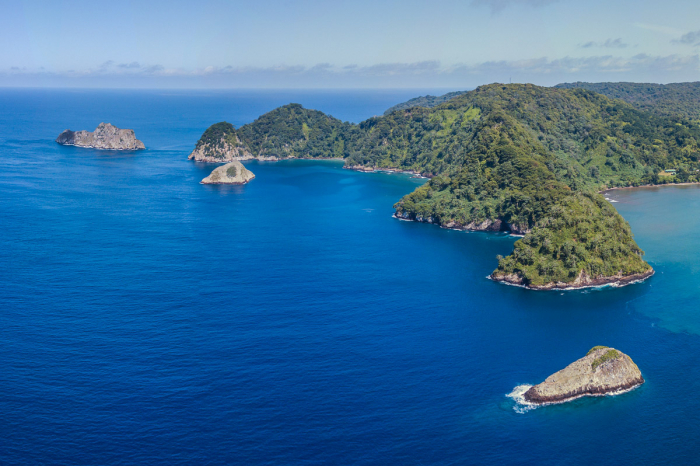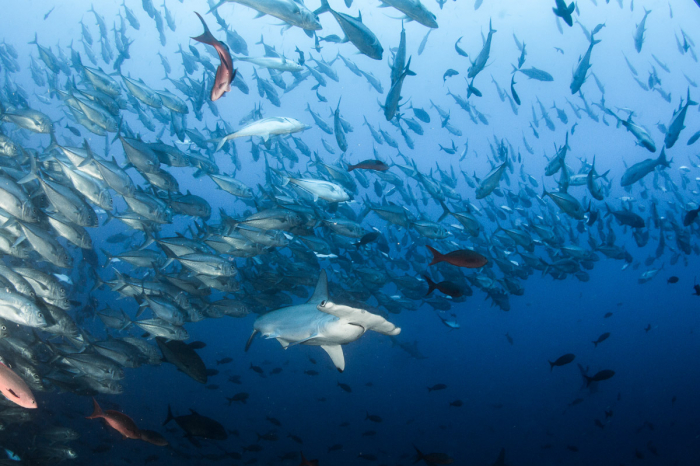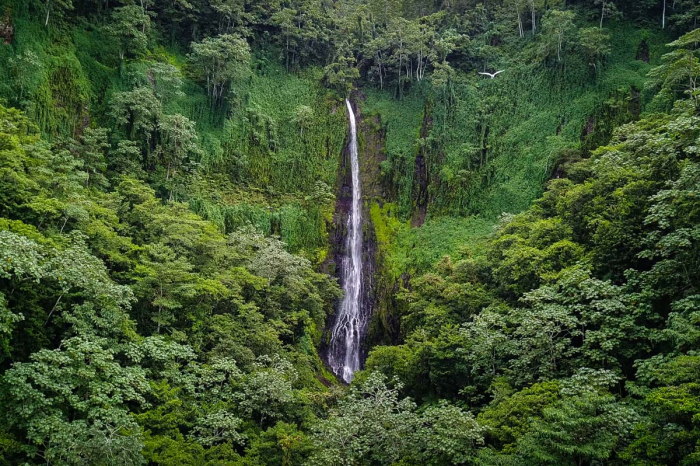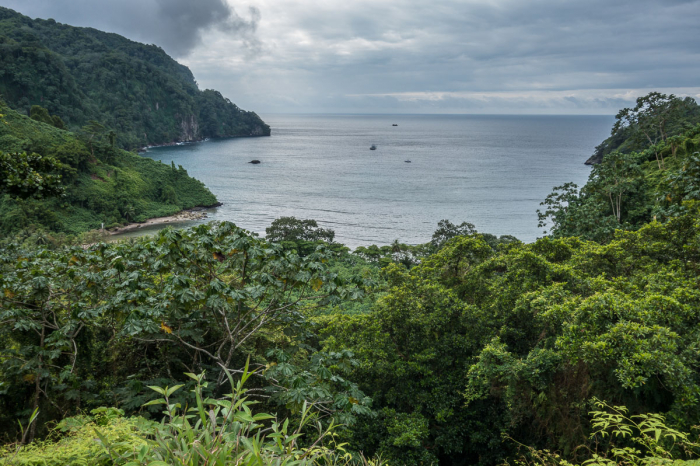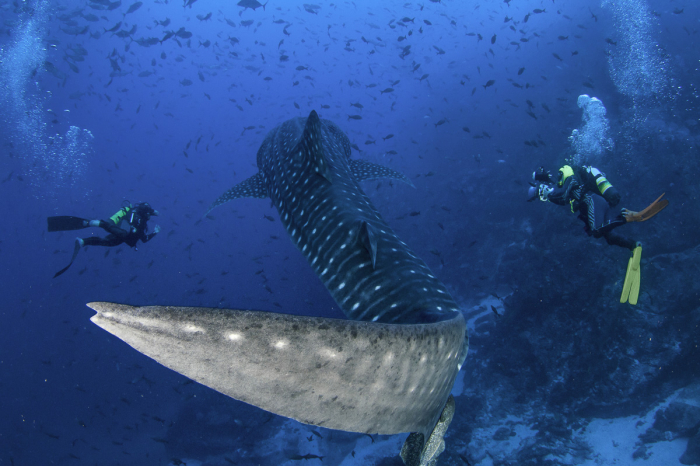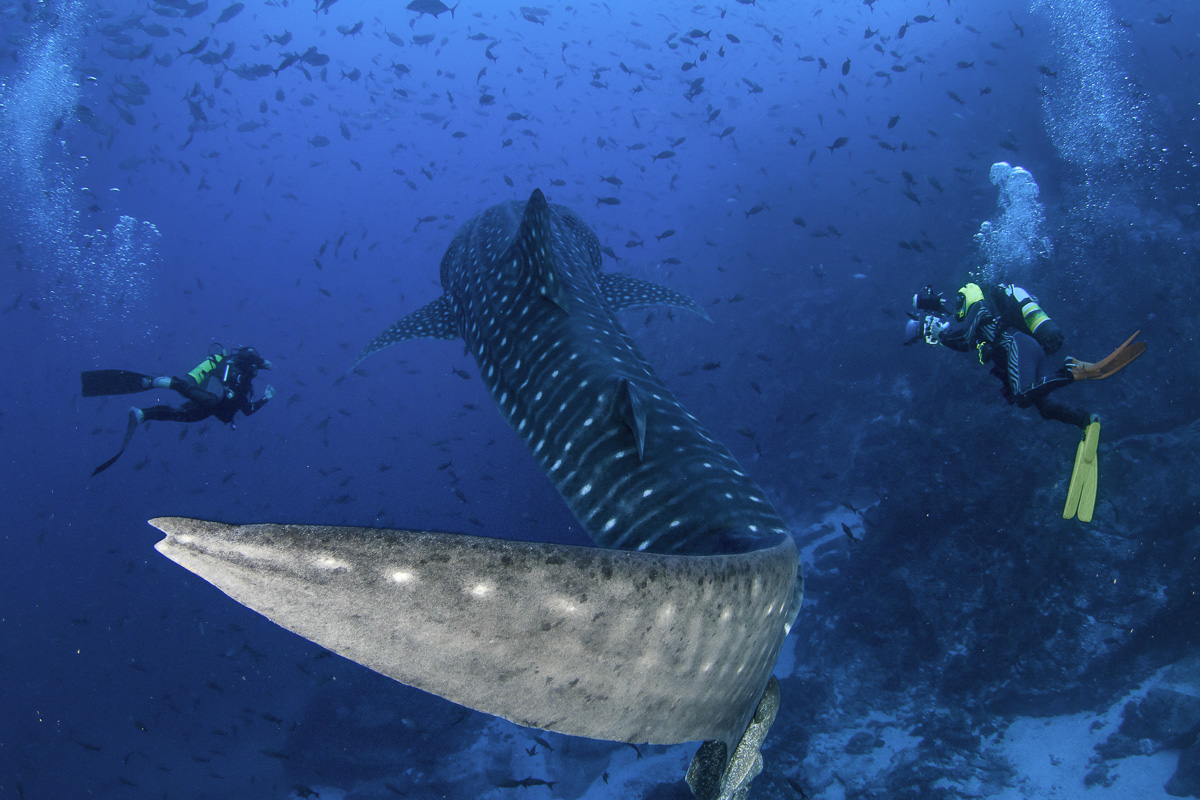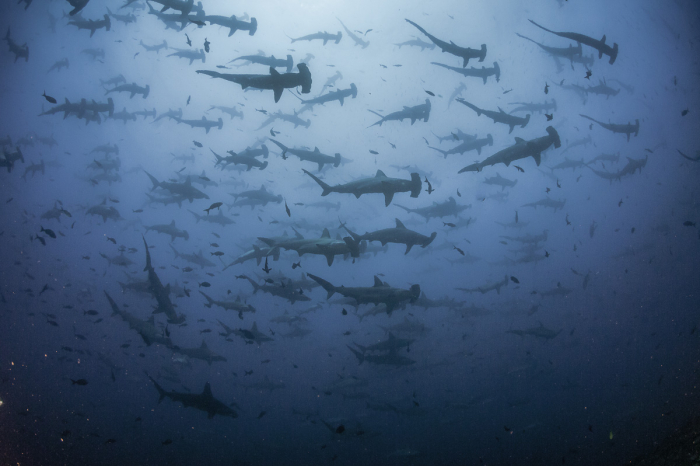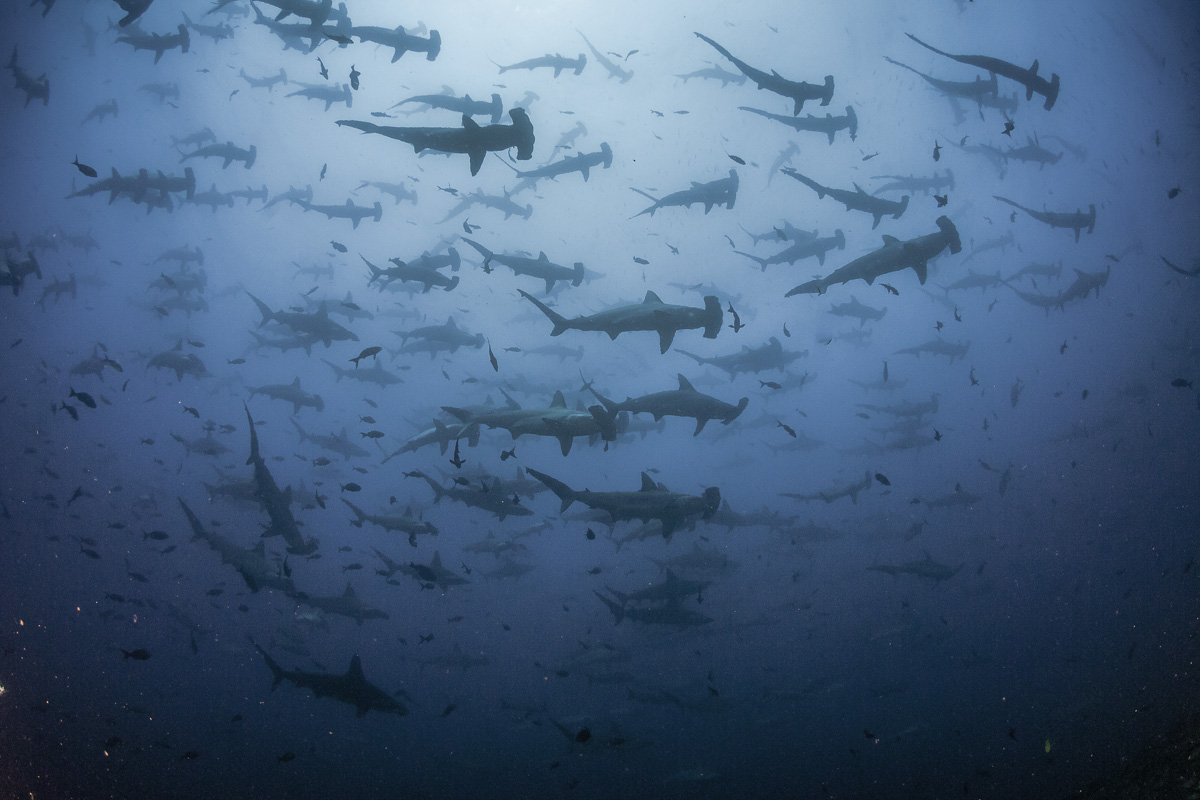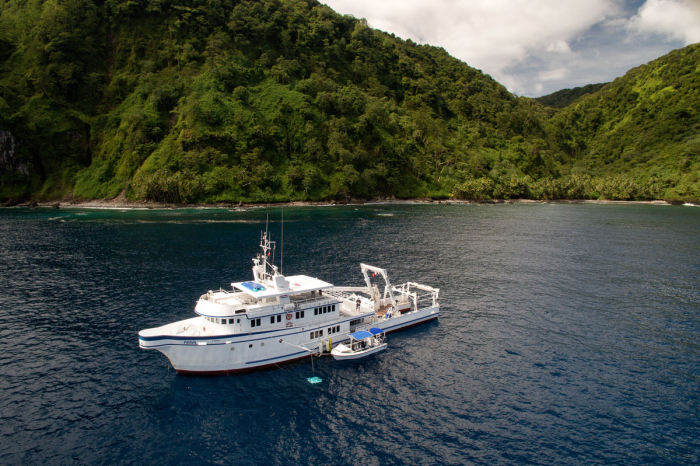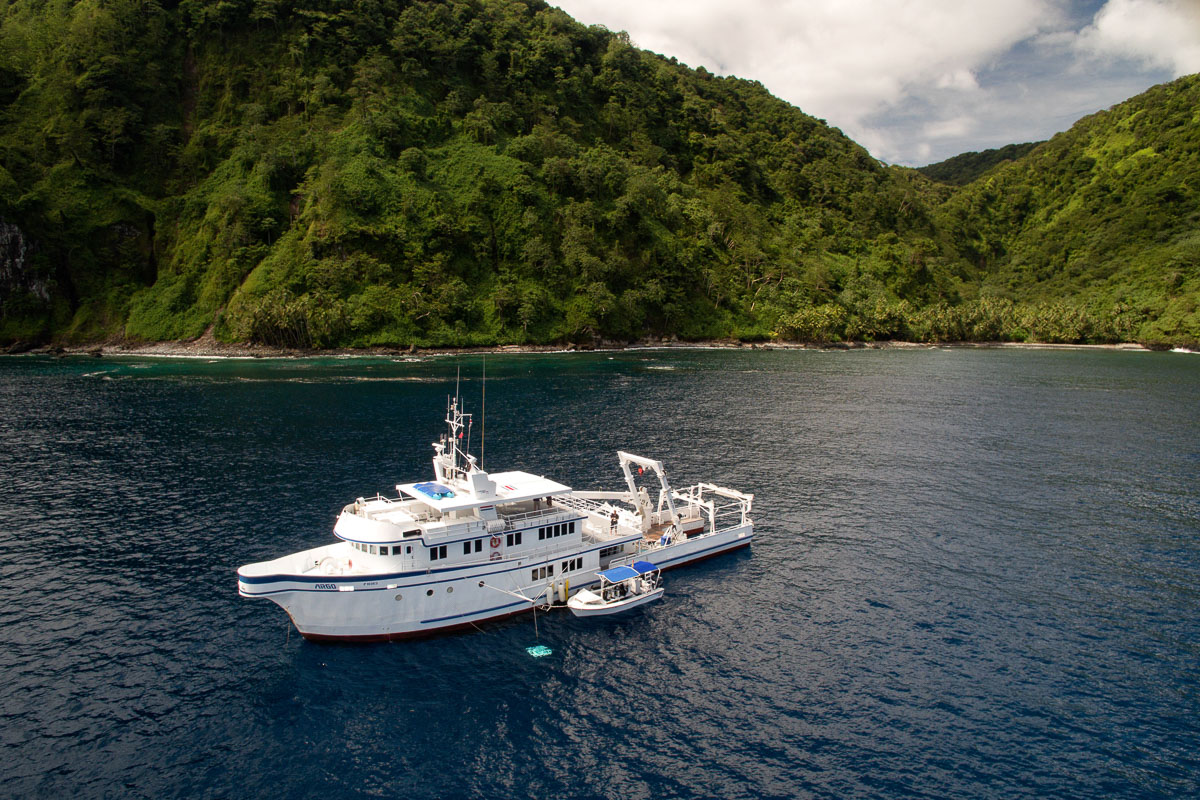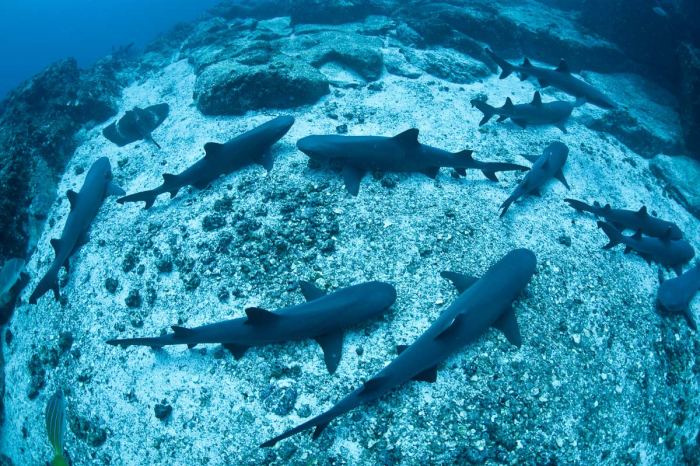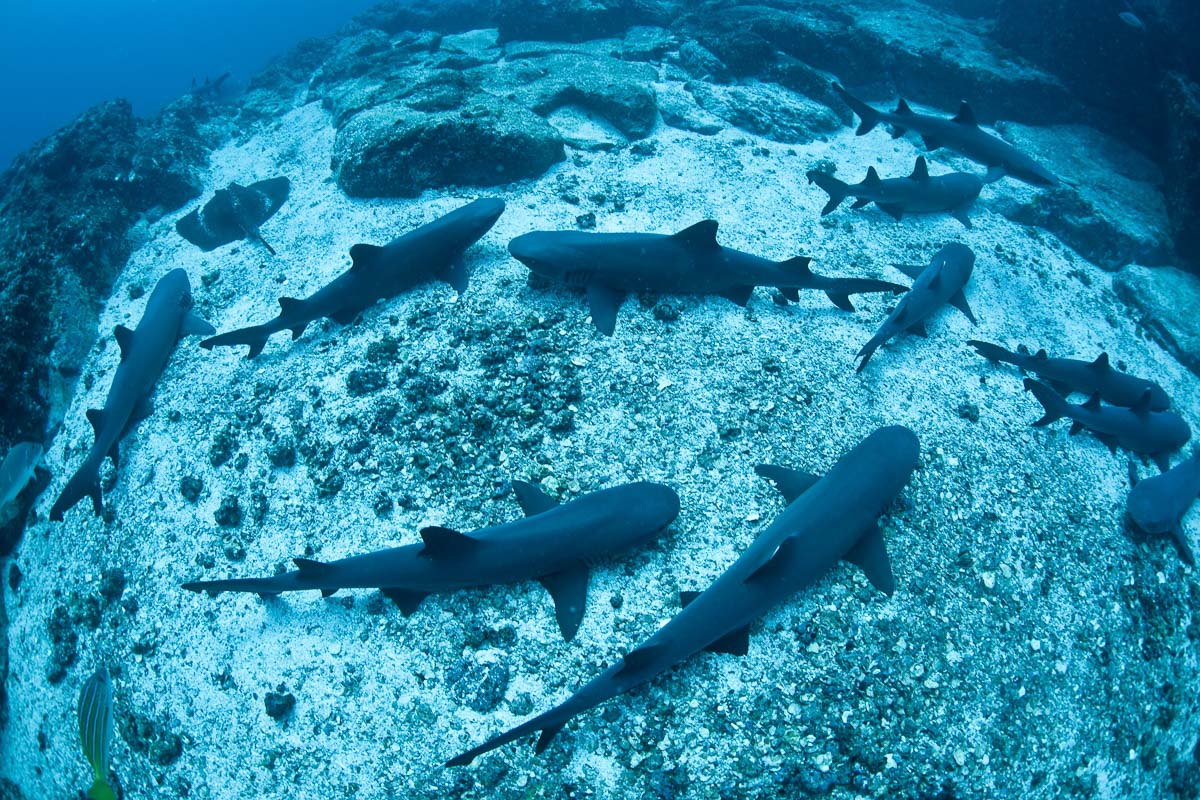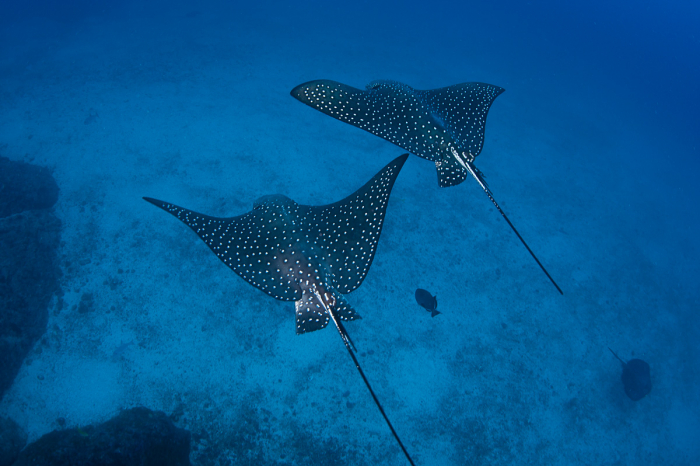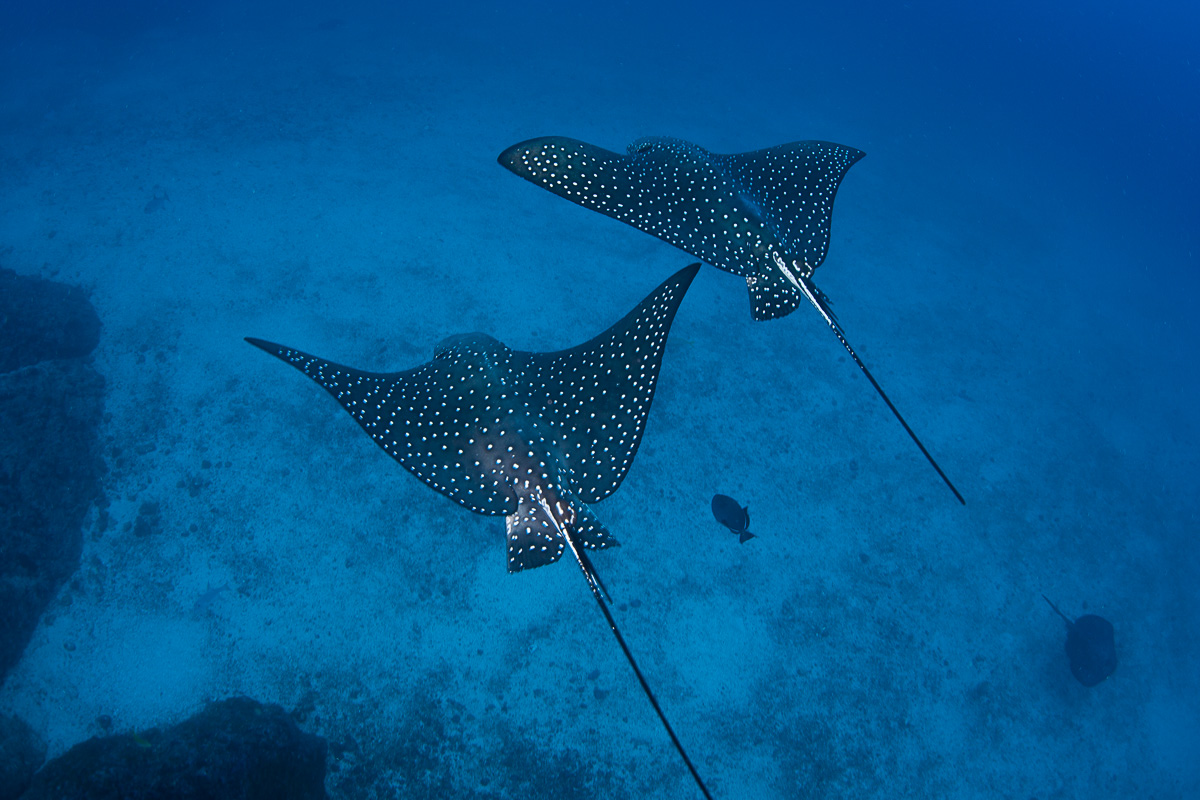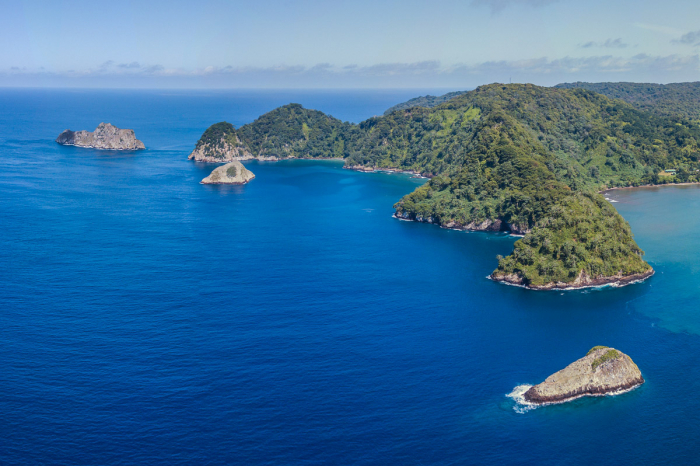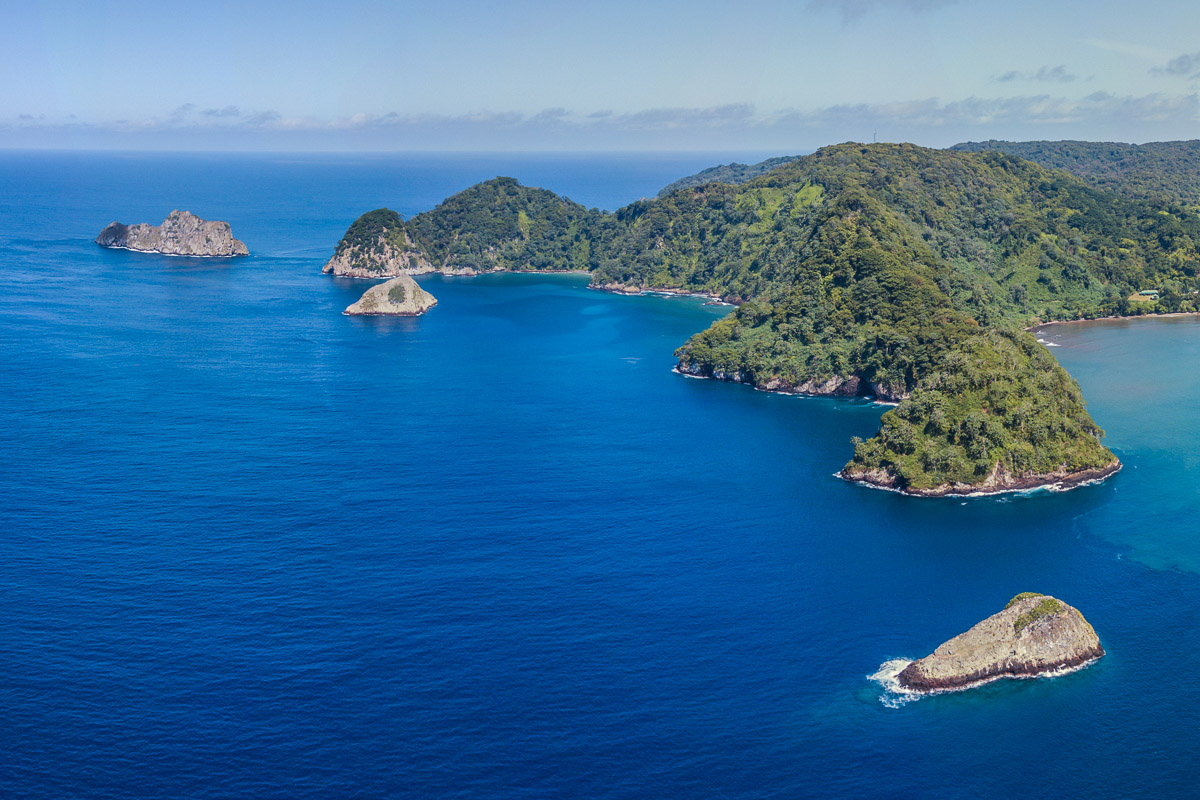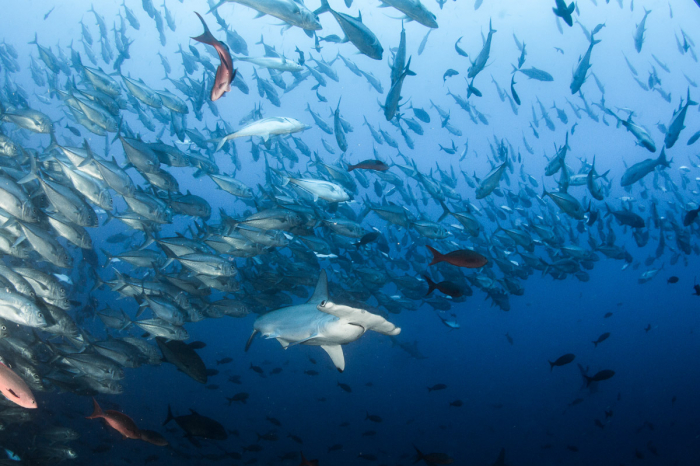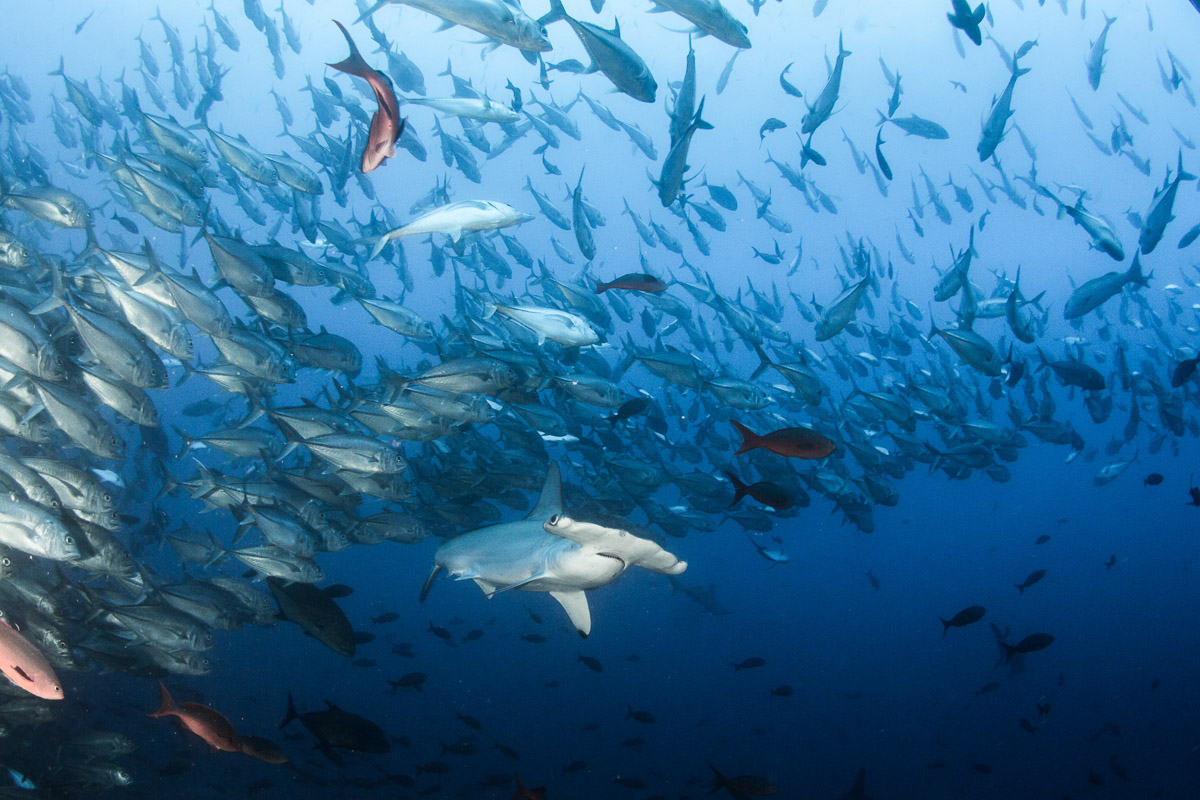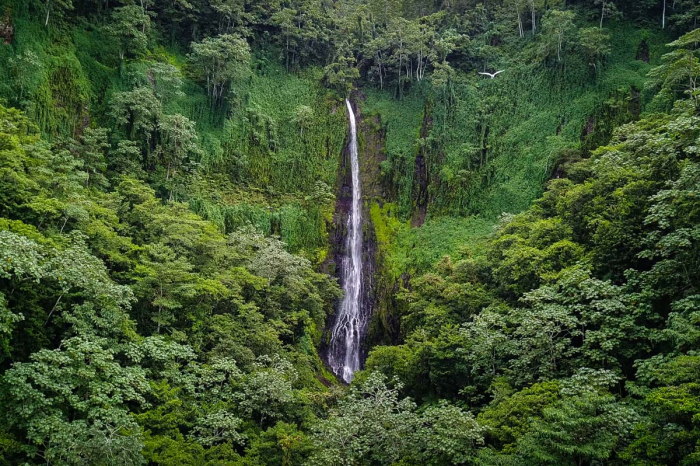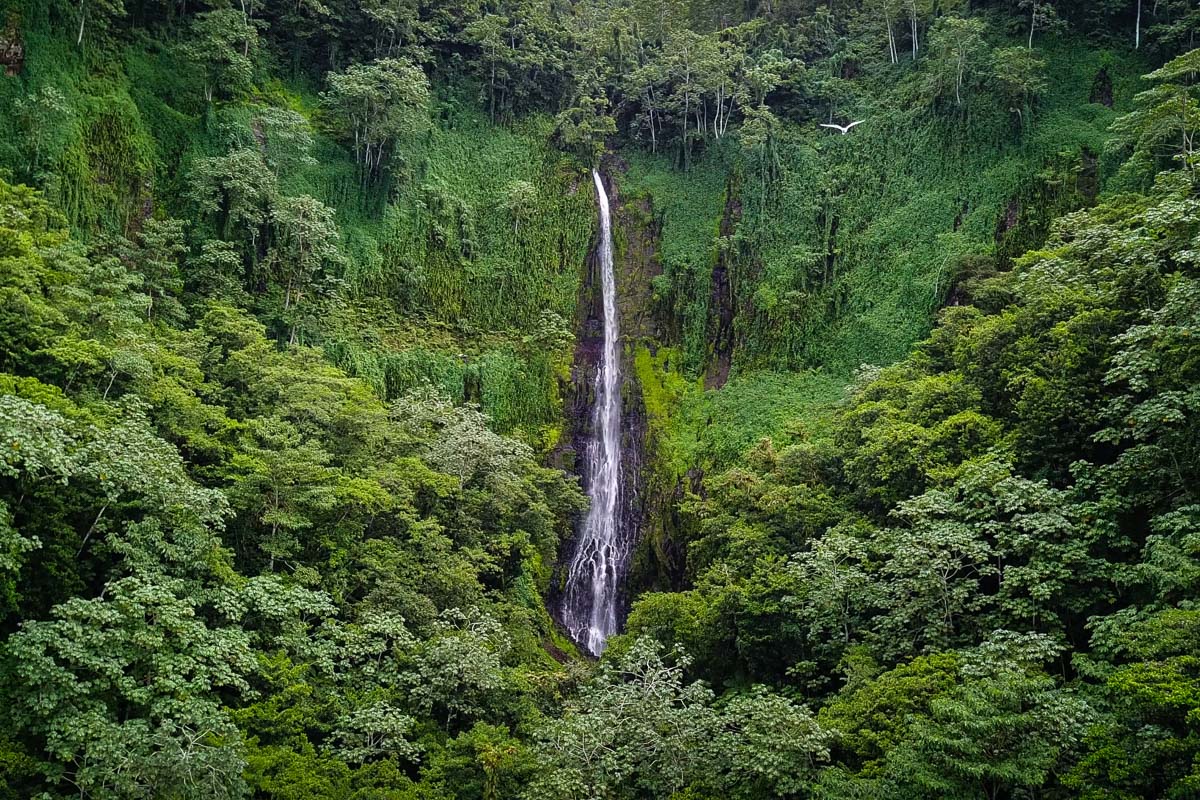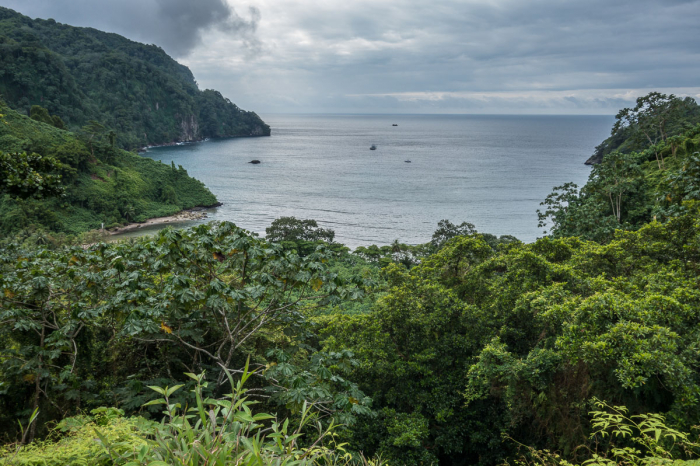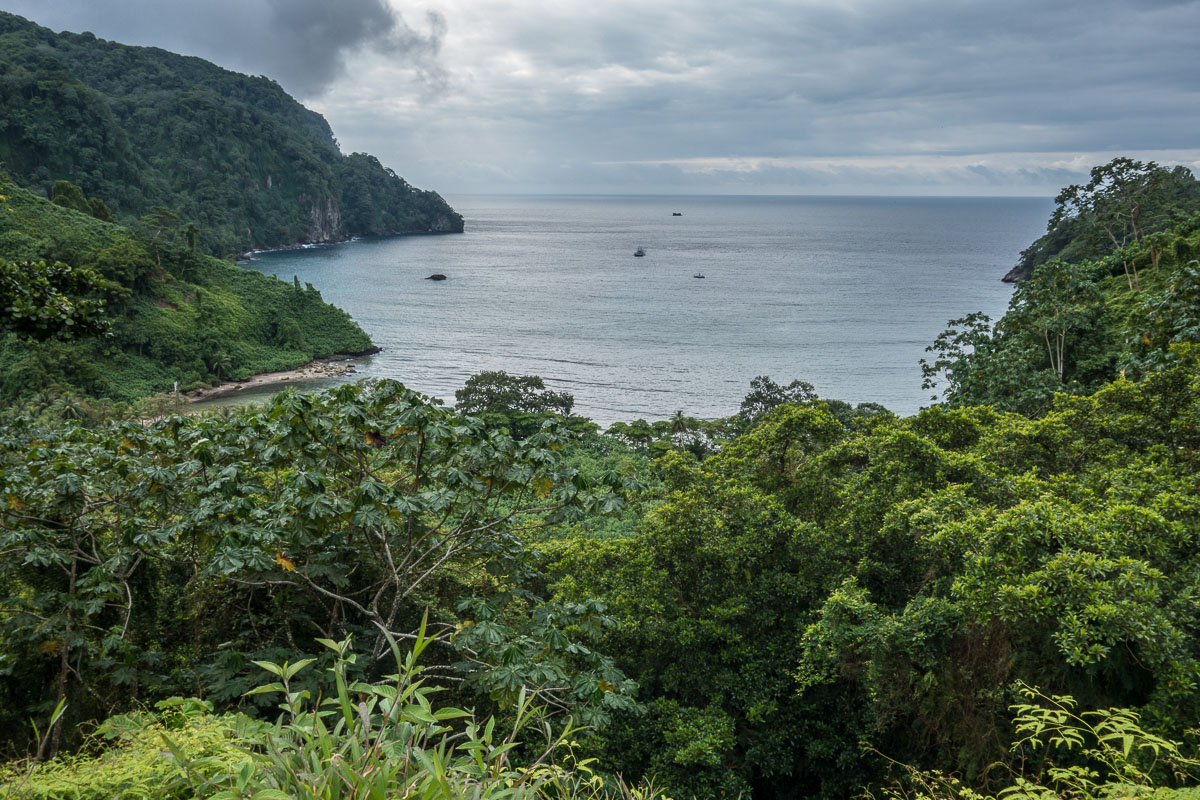 Diving Environment
Type
Shark, marine mammals and pelagics
Top tips

Those who are not comfortable being out of sight of land in rough weather should consider booking a trip during the dry season when conditions are better.
Seasickness medication is recommended if you're planning a liveaboard trip between June and November.
Although the water is warm, we'd recommend coming prepared with full length 5mm wetsuit, a hood and boots - occasional thermoclines can cause the temperature to drop into single figures.
Be sure to pack a book - or some other entertainment - for the long crossing to Cocos Island.
About Cocos Island
Located over 550 kilometres off Costa Rica's western coast, the stunning oceanic island of Cocos has been capturing the hearts and imaginations of explorers for years. Not only is Cocos thought to hide long-lost treasures, it is also reputed to have been the inspiration behind Robert Louis Stevenson's Treasure Island and Isla Nublar in Jurassic Park. But even without the added mystery and romance, Cocos Island has to be seen to be believed. Isolated by the vast Pacific Ocean, this volcanic island is covered in dense rainforest that gives way to cloud forest towards its peaks, together creating an intricate mosaic of untouched natural environments.
Cocos is often compared to the Galapagos, its distant neighbour to the south, and it's easy to see why. Cocos Island is the only real landmark within a vast underwater mountain range, and powerful oceanic currents converge around the island. As a result, this UNESCO World Heritage site and National Park is also one of the world's best places to dive with sharks and other pelagic species. Not to mention its own array of endemic species, from birds such as the Cocos cuckoo, finch and flycatcher, to several freshwater fish and reptiles.
Getting there
Costa Rica has two international airports, the centrally-located San Jose airport and the northwestern Liberia airport. Both are reasonably well connected, but you'll likely want to land in San Jose which is a simple two-hour drive from port Puntarenas, where Cocos liveaboards embark. Once aboard, you'll have a non-stop voyage to Cocos Island, which lasts around 36 hours, weather dependent.

Where to stay
Overnight stays are not allowed on Cocos Island, leaving views uninterrupted and wildlife undisturbed. As a result, this remote Costa Rican destination is reserved exclusively for liveaboard diving trips. Most trips will typically last around ten days, allowing for seven days of diving between each 36 hour transfer to and from the mainland. But don't worry, with around 20 dive sites gathered close together, there are no long journeys between sites, making Cocos a fantastic playground for adventurous liveaboard divers.

Best time to dive in Cocos Island
Sitting close to the equator at the point where two weather patterns meet, Cocos Island weather is renowned for being somewhat unpredictable. That said, you can expect a hot and humid climate, with some rain throughout the year, and daytime temperatures hovering between in the mid to high 20s. Water temperatures are also fairly consistent, ranging between 24-30°C year-round, with only minimal seasonal variation. But, shockingly-cold thermoclines are not uncommon, particularly during the rainy season, and divers should be sure to come prepared.
Cocos Island wet season
During the wet season, from June through November, the prevailing south wind limits diving to the island's east and southwest coasts. Water temperatures range between 24-26°C and plankton reduces visibility to between ten and 25 metres. Luckily though, this is also the best time to spot a variety of wildlife, with hammerhead activity reaching its peak, and whale sharks and manta rays being lured in by nutrient-rich upwells. Inevitably, surface conditions are more rough during the wet season, making the long open ocean crossing less comfortable.
Cocos Island dry season
The dry season runs from December to May and is blessed with better diving conditions. Waters are generally calmer with temperatures in the high 20s. Although pelagics are generally fewer during the dry season, most can still be seen in reasonably large numbers, and you have the added benefit of increased visibility to help you spot them. Also, thanks to the dry season's mild weather, most of the island is accessible, providing visitors with a wider choice of dive sites.
---