Scuba diving in
Malpelo Island
Dive one of the most pristine and remote underwater wildernesses where some of the ocean's most powerful pelagics, including hammerhead and silky sharks, gather in a display unlike any other
Highlights
Action-packed adventure diving in a designated UNESCO World Heritage Site
Witness congregations of hundreds of hammerheads and thousands of silky sharks
Dive with the fastest marine animal on the planet - the sailfish
Have the entire park to yourself, with just one liveaboard vessel permitted to enter at a time
Located 500 kilometres from mainland South America in 3,000-metre deep ocean, and fed by powerful Pacific currents, Malpelo Island can only be described as the ultimate pelagic diving playground. You can forget about coral-combing and critter-hunting here, this isolated island is all about adrenaline-fuelled adventure diving with some of the ocean's most formidable fish. Here, you can encounter scores of eagle rays, hundreds of hammerheads, and up to a thousand silkies before breakfast, and still surface from your last dive of the day completely stunned by Malpelo's supreme marine life.
Diving in Malpelo Island
Hammerhead shark

Year round

Whitetip reef shark

Year round

Blacktip reef shark

Year round

Walls & pinnacles

Year round

Plentiful reef life

Year round
Malpelo's unique geography delivers direct access to deep, pelagic-packed ocean fed by five powerful Pacific currents - creating such a high concentration of pelagic creatures, it has to be seen to be believed. Descend almost anywhere along this tiny island's vertical walls and you stand a high chance of spotting something special. But for many divers, the main attraction is Malpelo's status as the eastern point of the infamous Hammerhead Triangle. Here, divers have the opportunity to witness hammerheads schooling by the hundreds, often overshadowed by unfathomable gatherings of silky sharks. These jaw-dropping encounters are more common towards the south of the island, at sites such as The Nevara, La Gringa and El Sahara.
And while you might struggle to peel your eyes away from the schooling sharks, at Malpelo, you never know what else you could be missing. This island is one of the few places in the world offering reasonable chances of spotting the deep-dwelling smalltooth sand tiger at sites such as El Bajo del Monstruo - not to mention Galapagos sharks, oceanic whitetips and an abundance of blacktip and whitetip reef sharks.
The whole area is also famous for regular encounters with billfish - including the fastest marine animal on earth, the sailfish! Tuna, jacks and towering schools of barracuda add to the melee, alongside eagle rays, large grouper, and multiple free-swimming morays. Manta sightings are also common, although not in high numbers. And, incredibly, Malpelo's list of heavy-hitters also includes the biggest of them all. In the right season, the island's nutrient-rich water and cleaning stations also attract whale sharks, particularly towards the north of the island. Dolphins can often be seen around this remote island and humpback whales also occasionally pass by.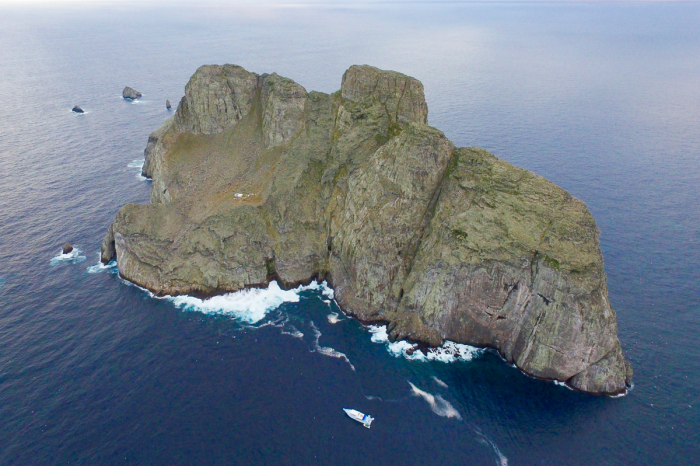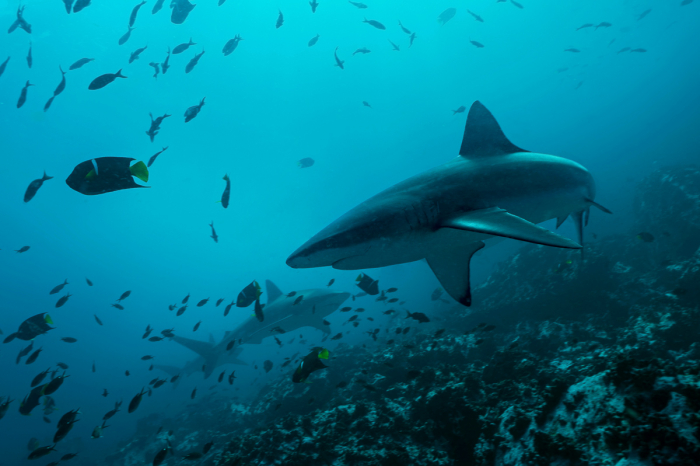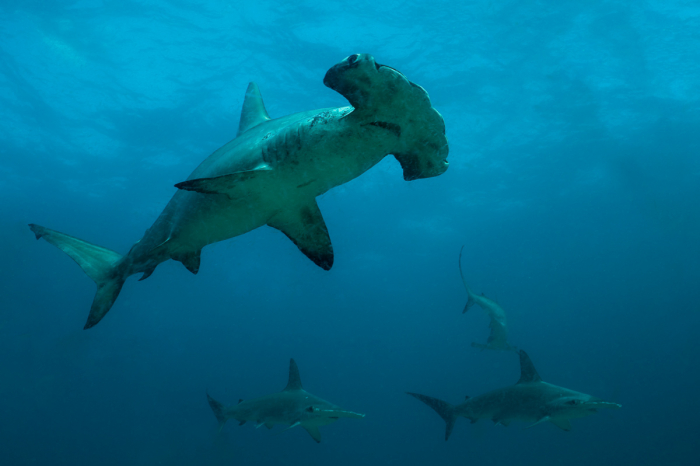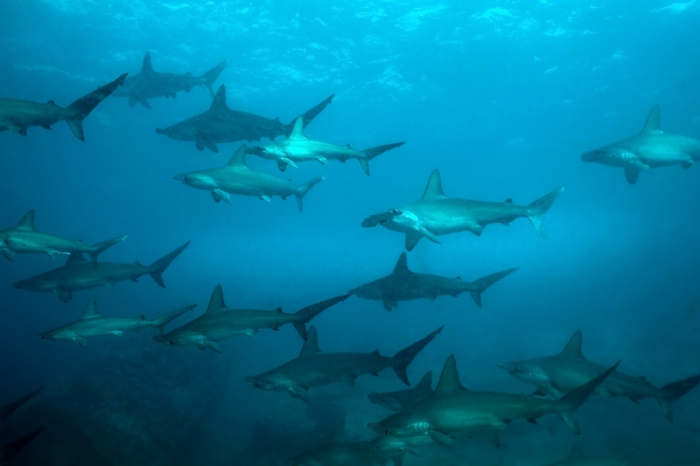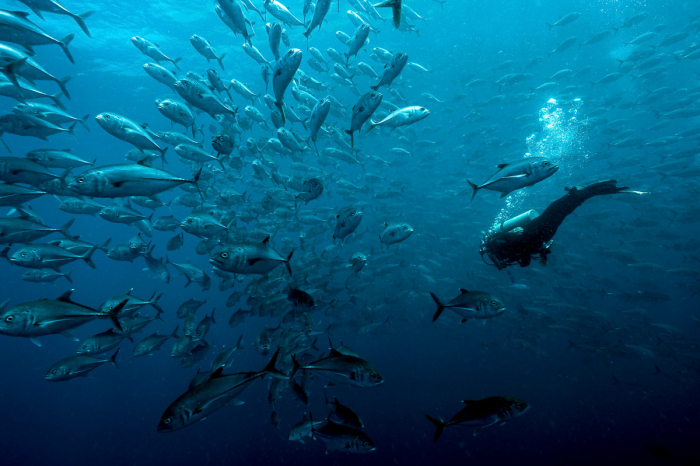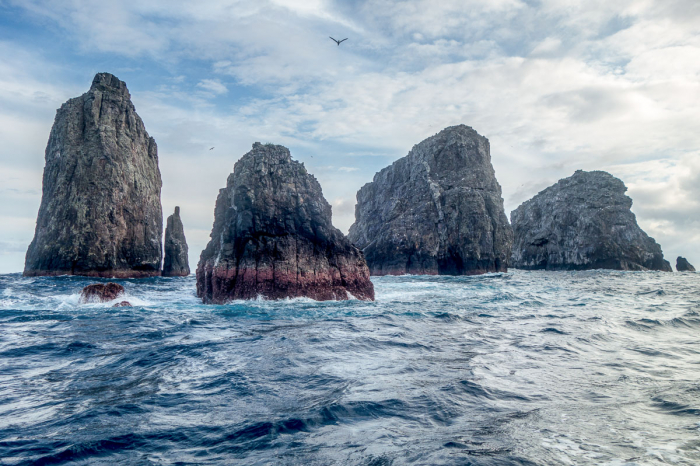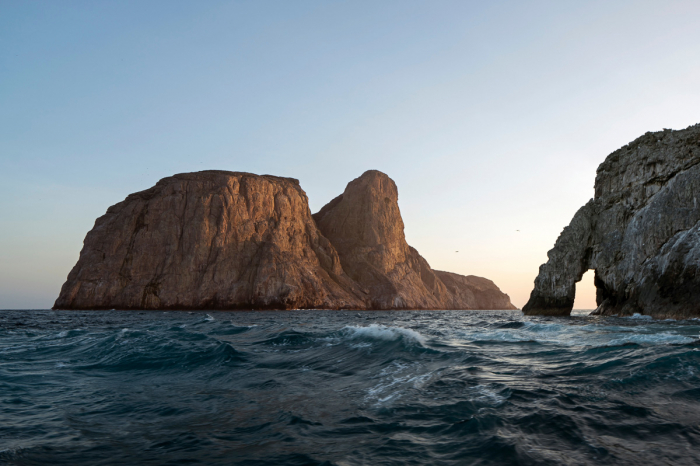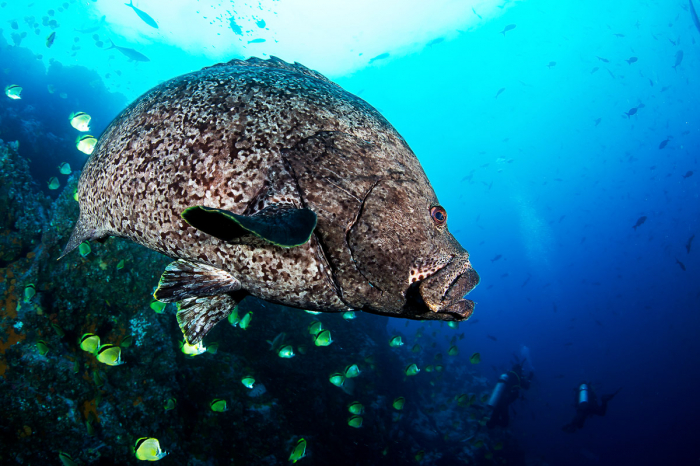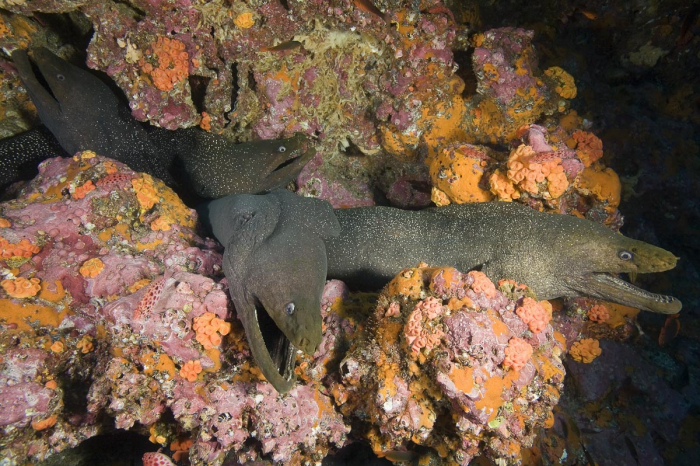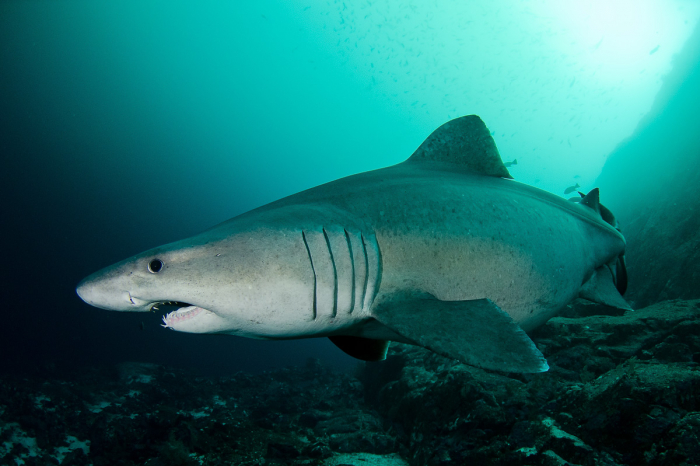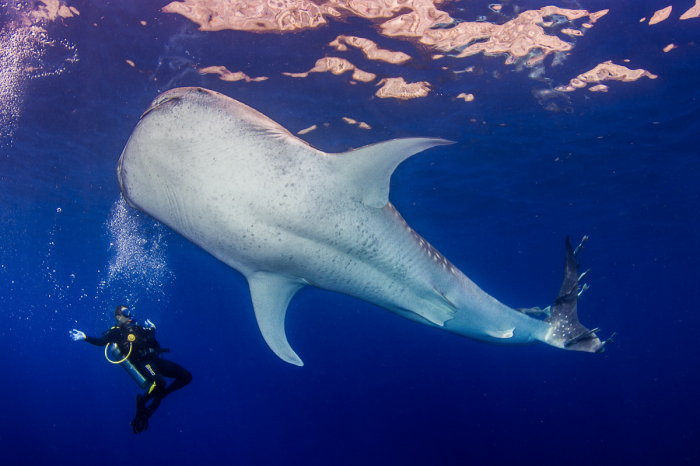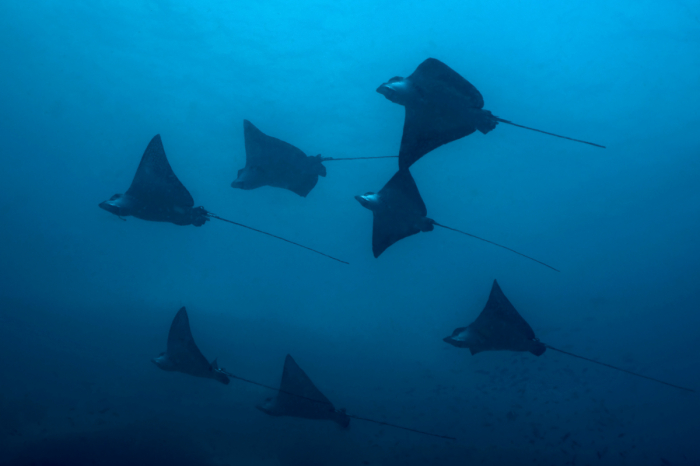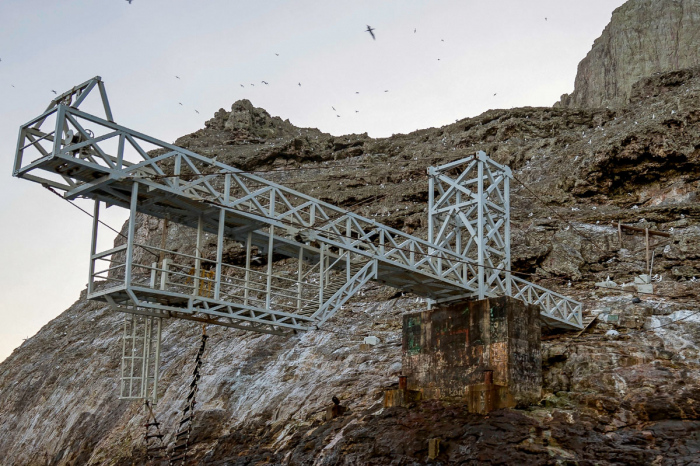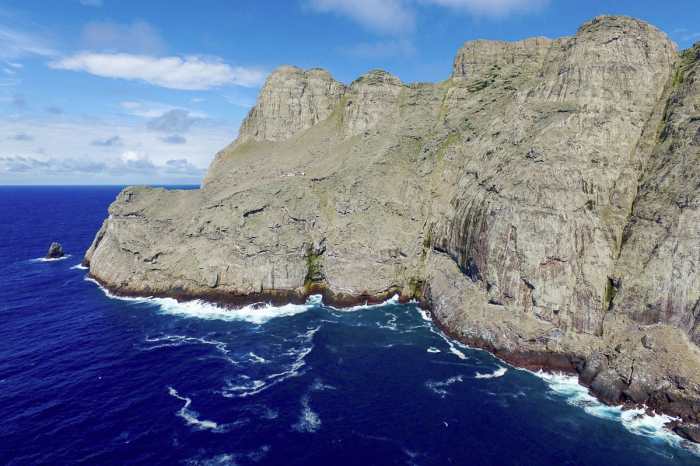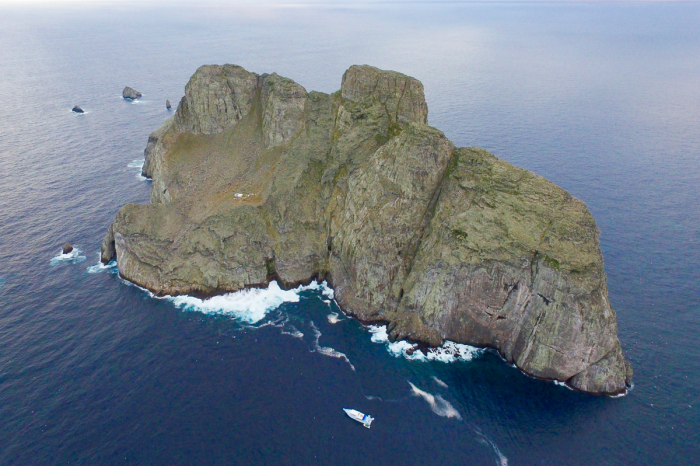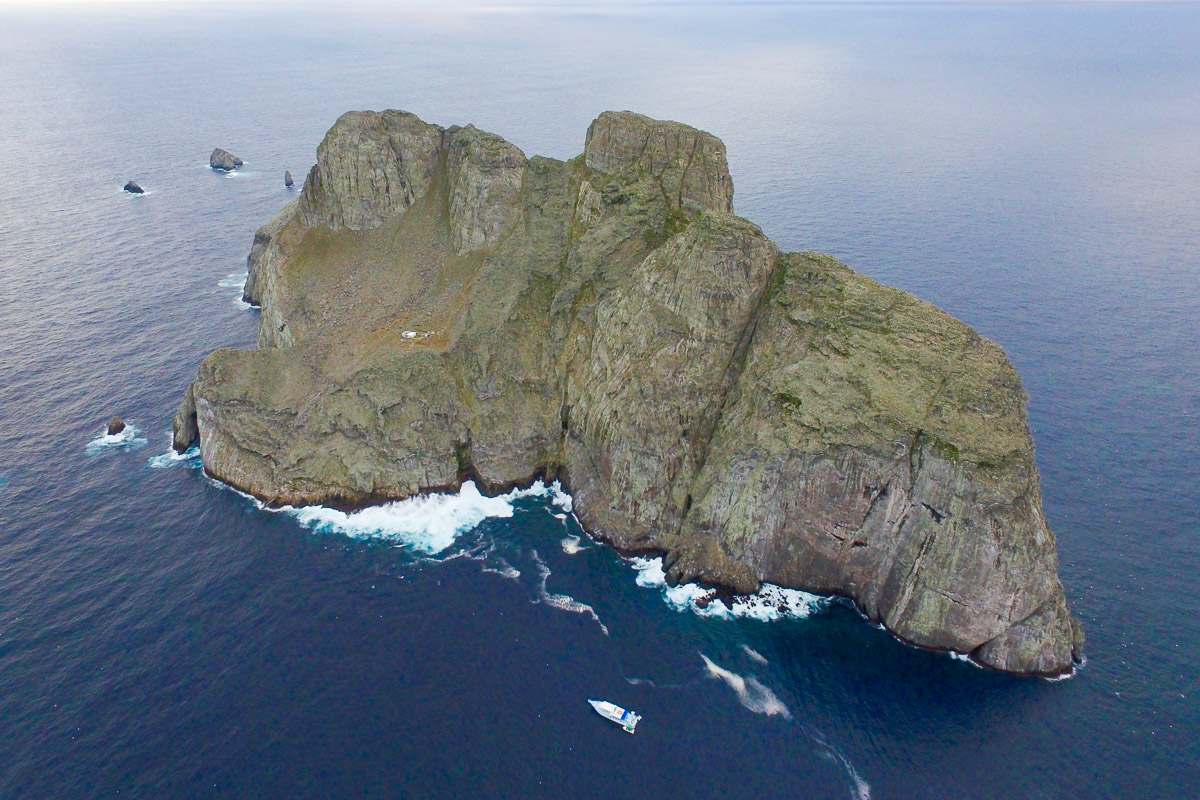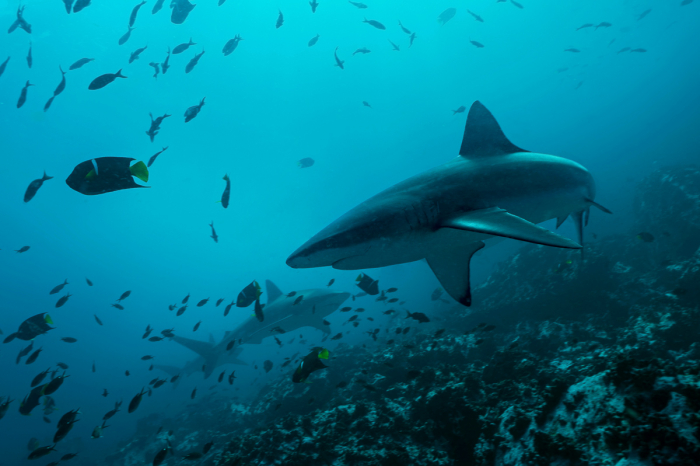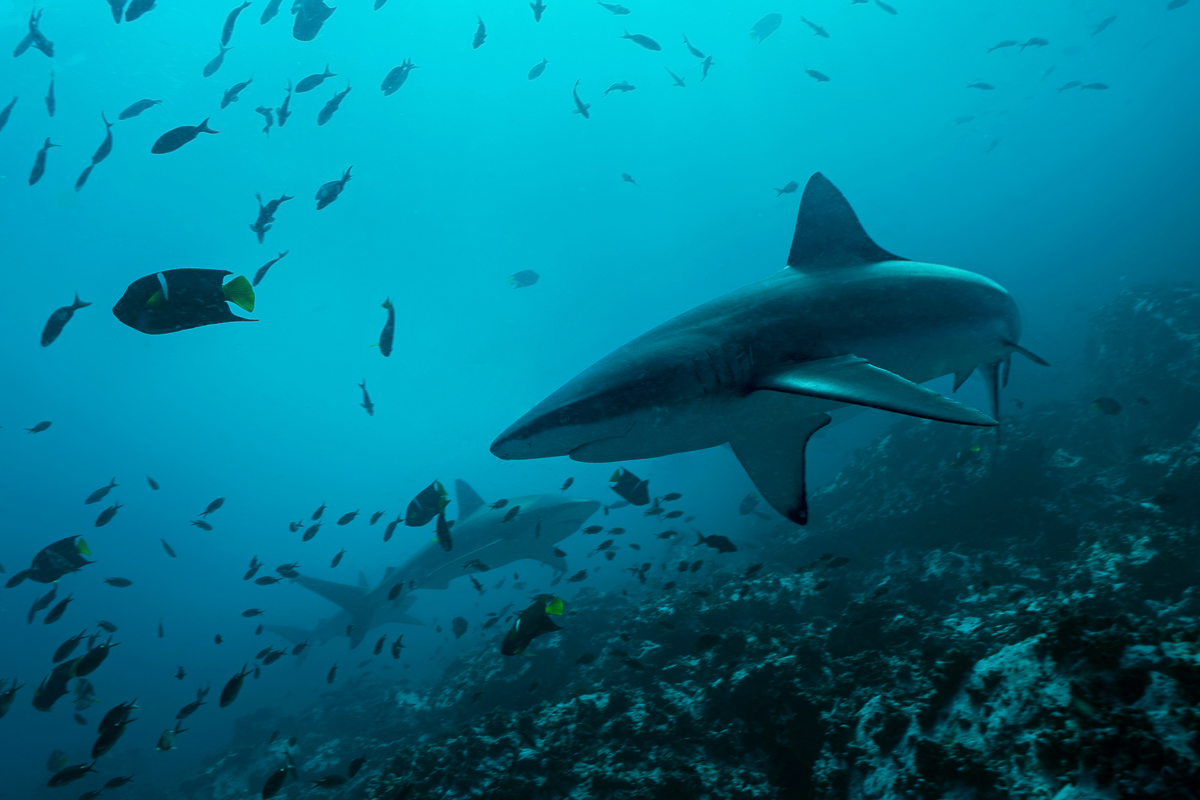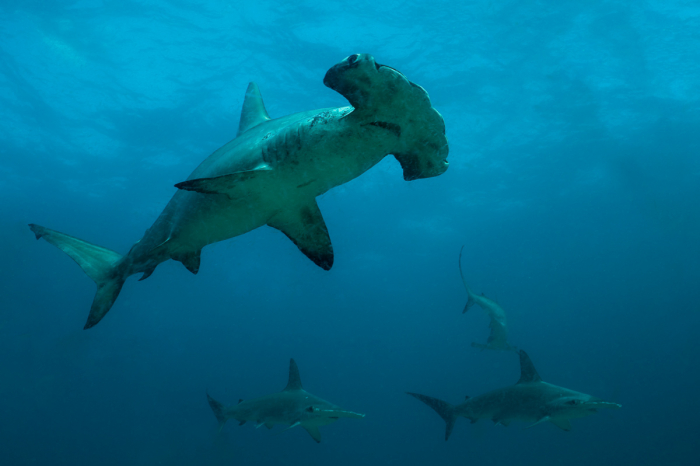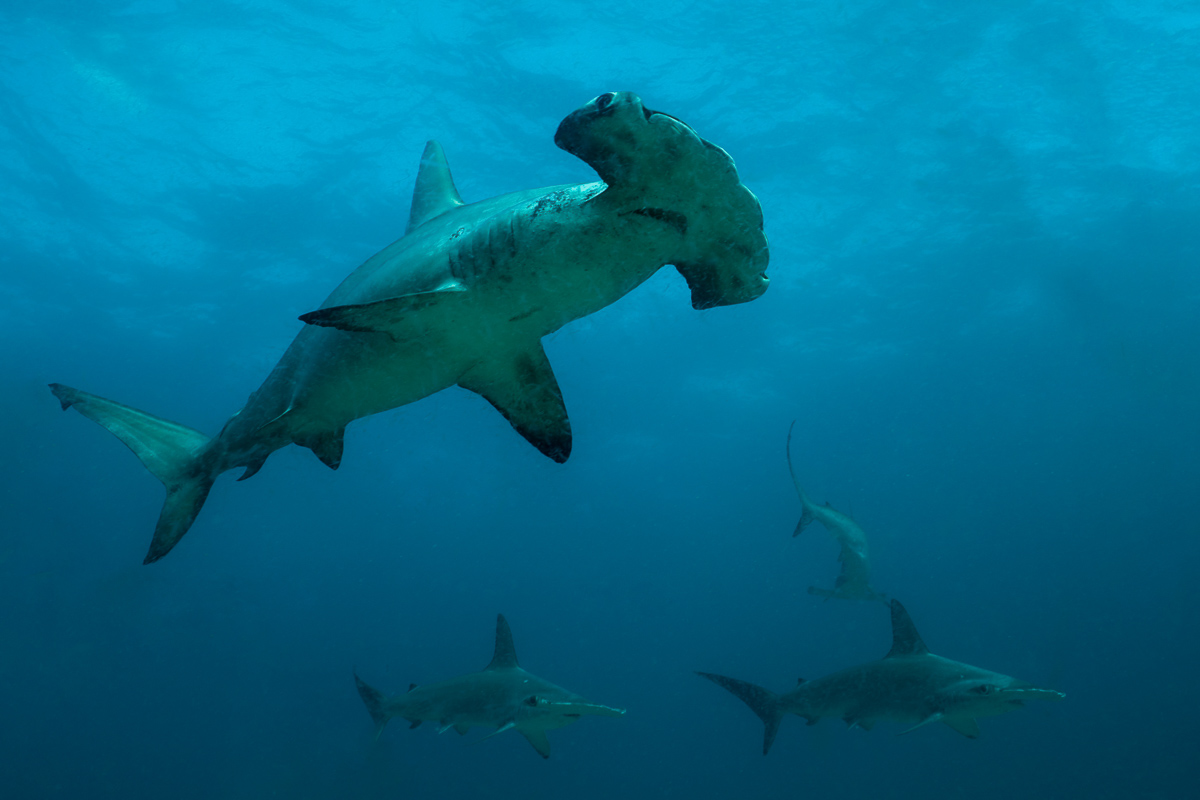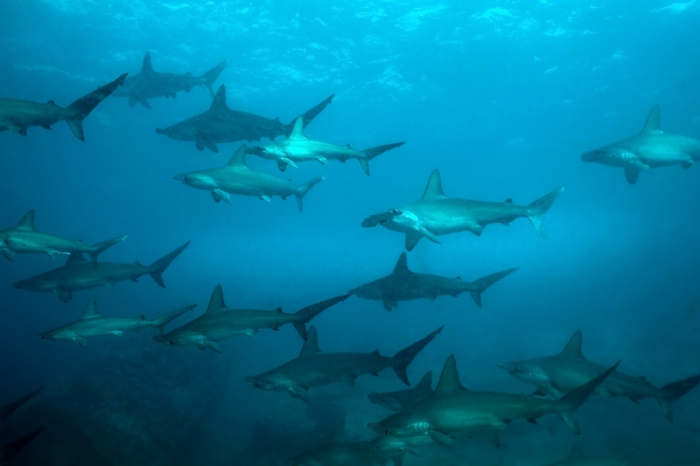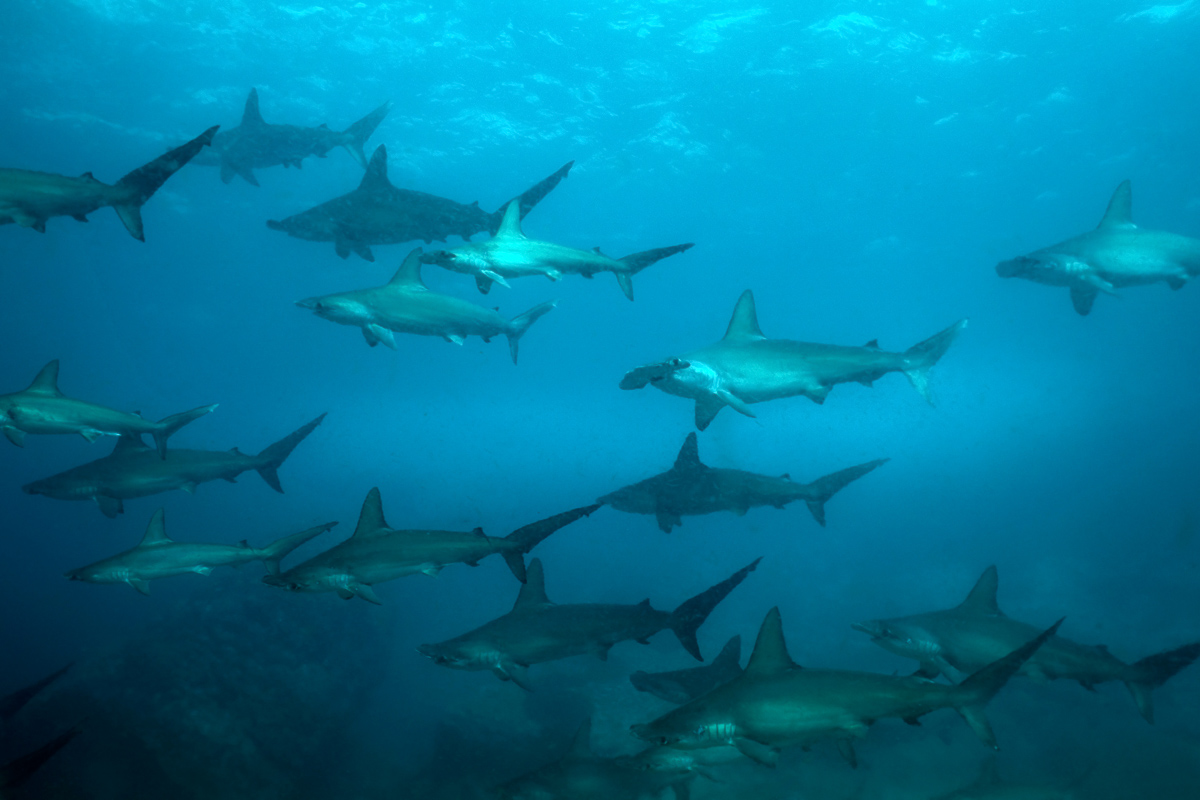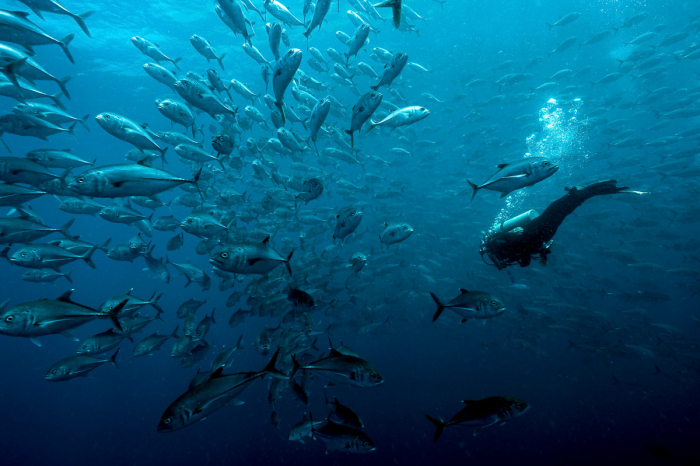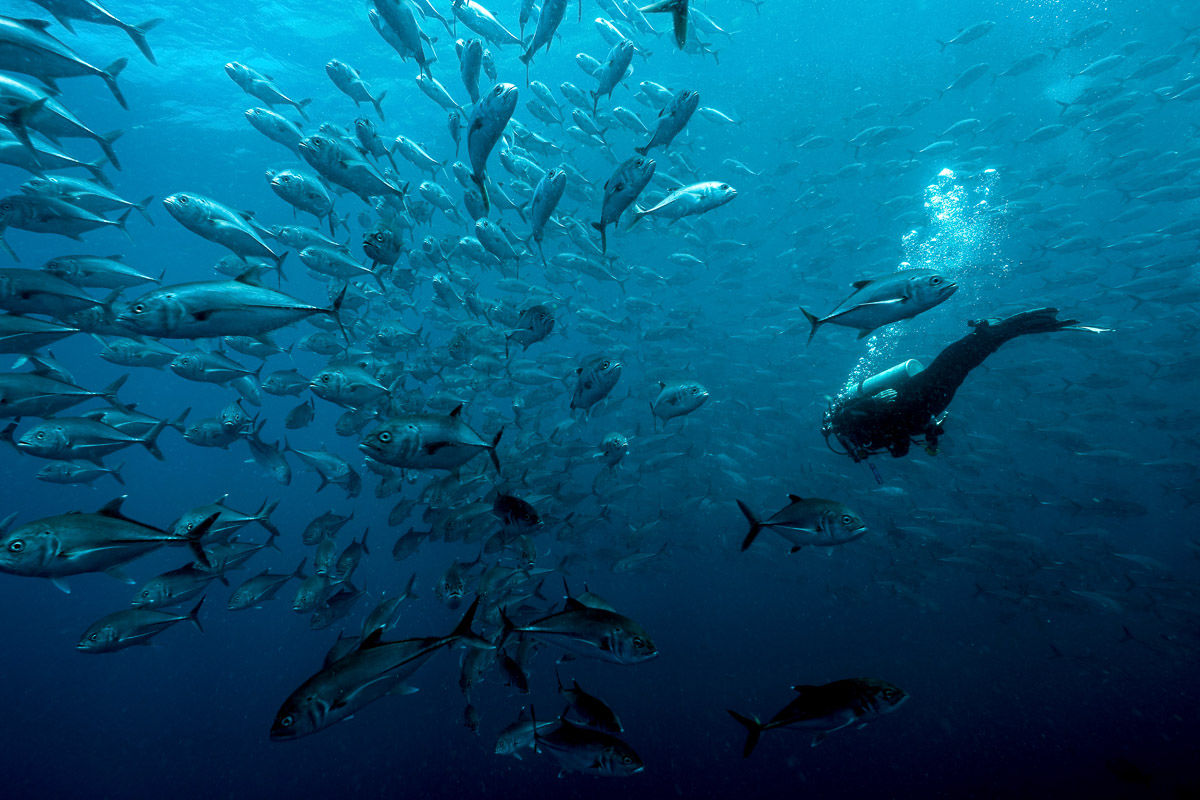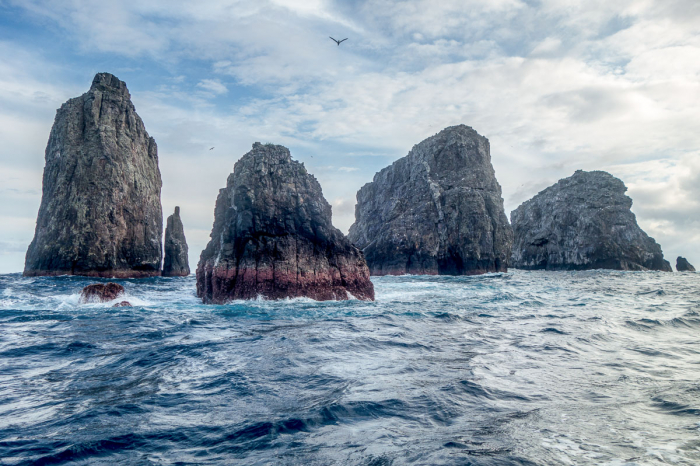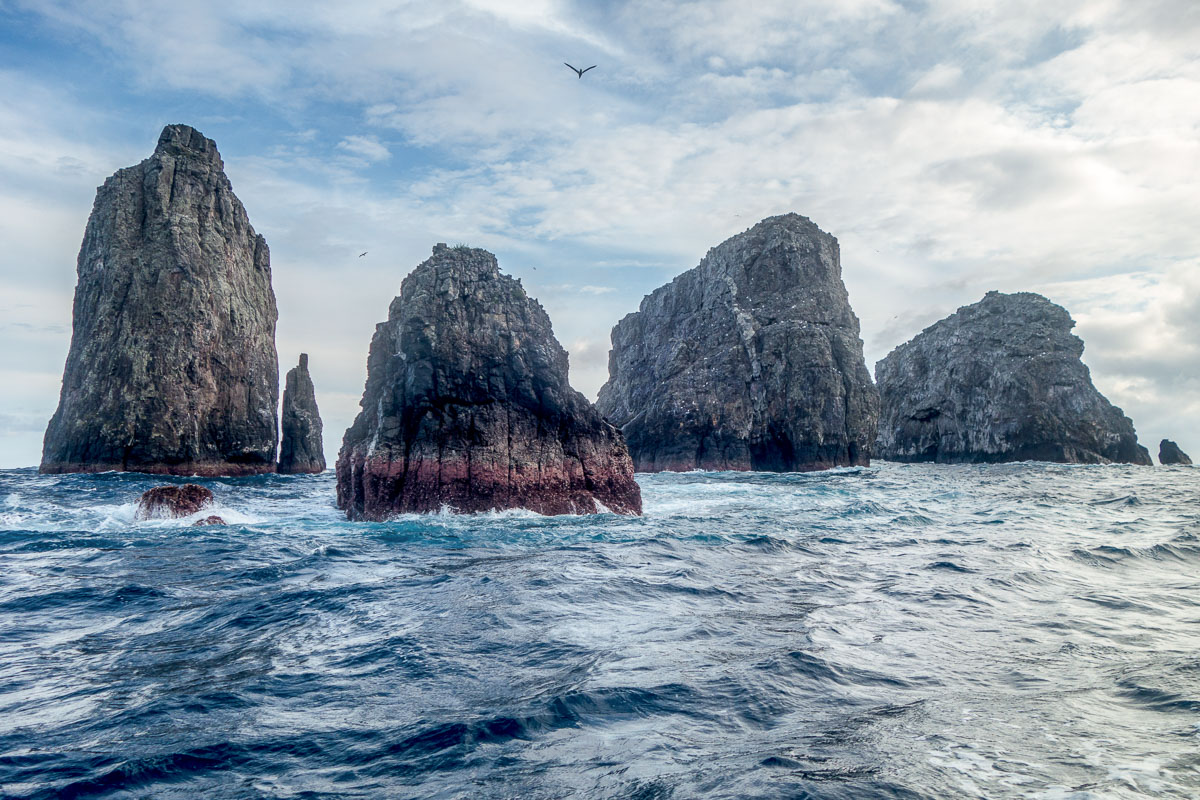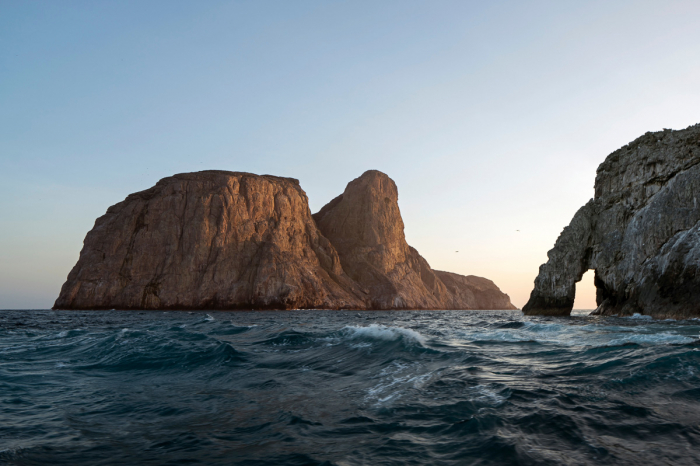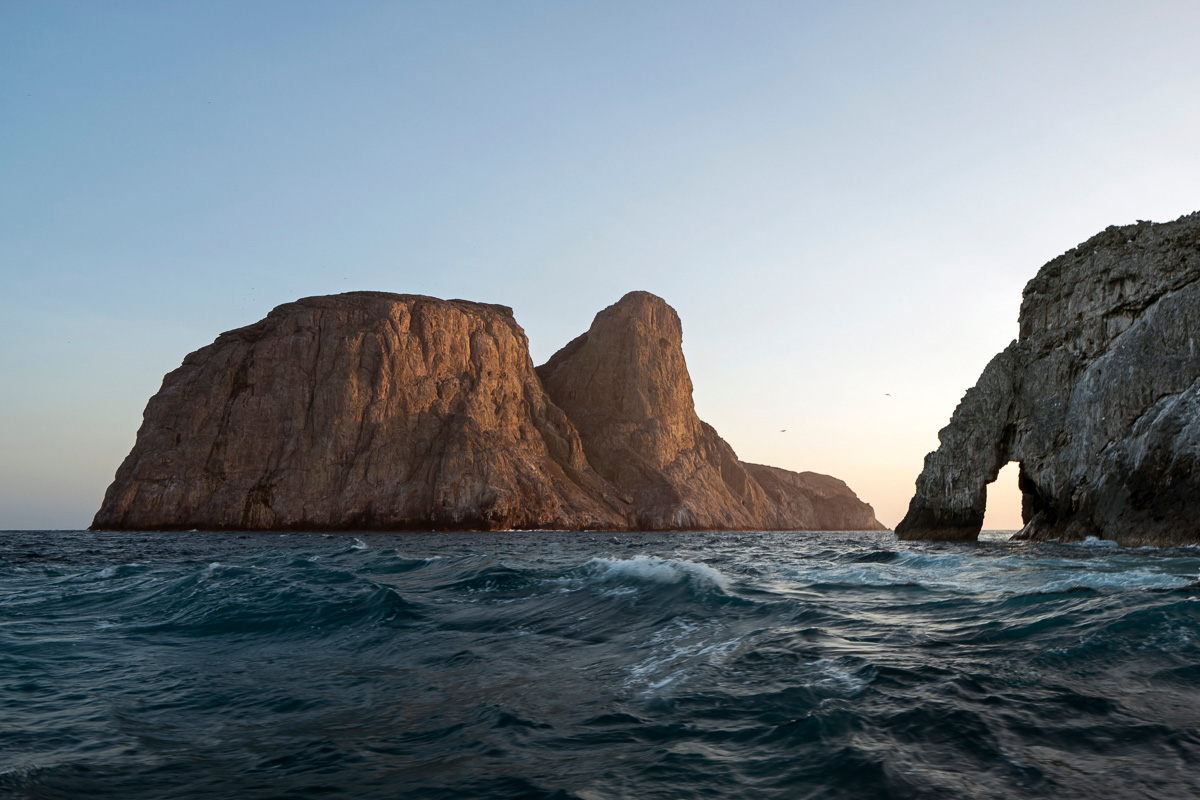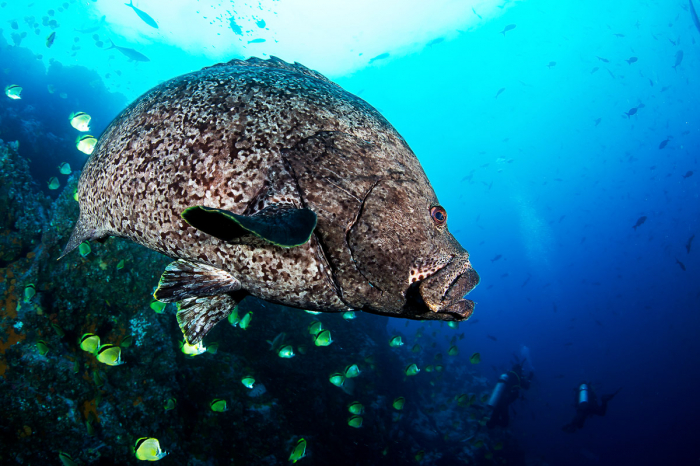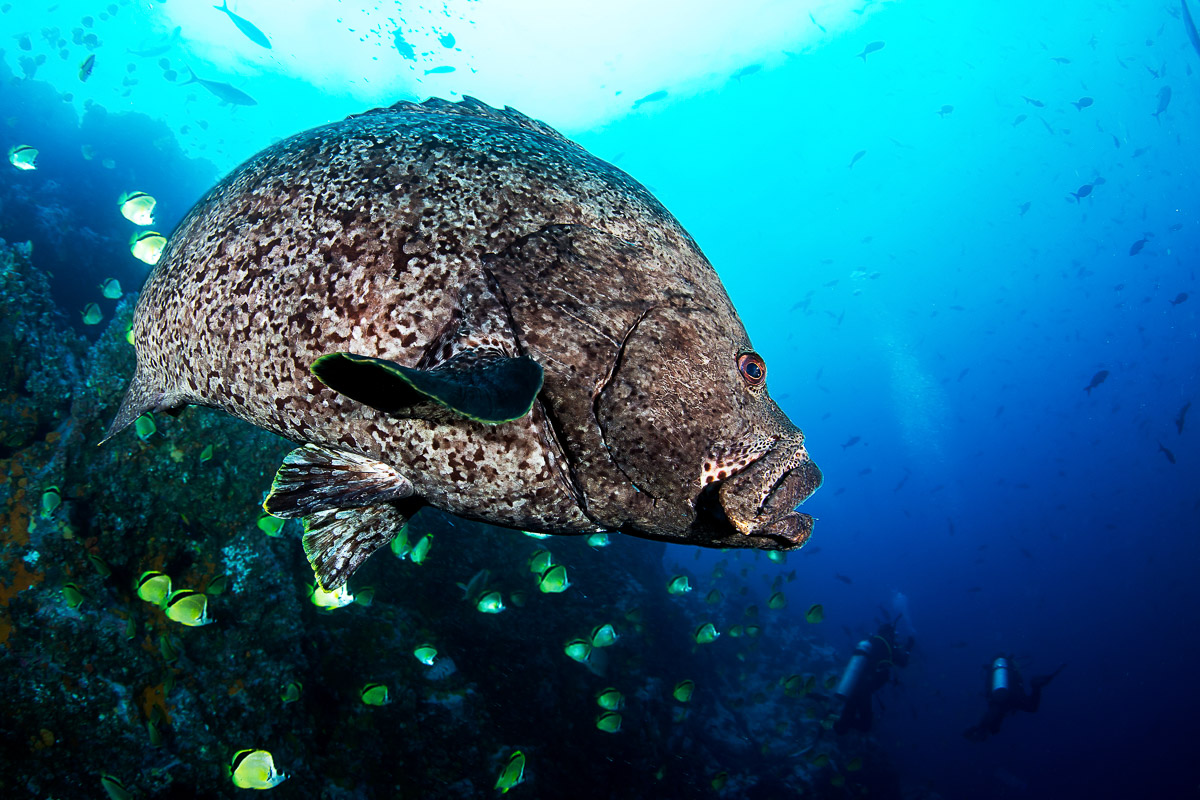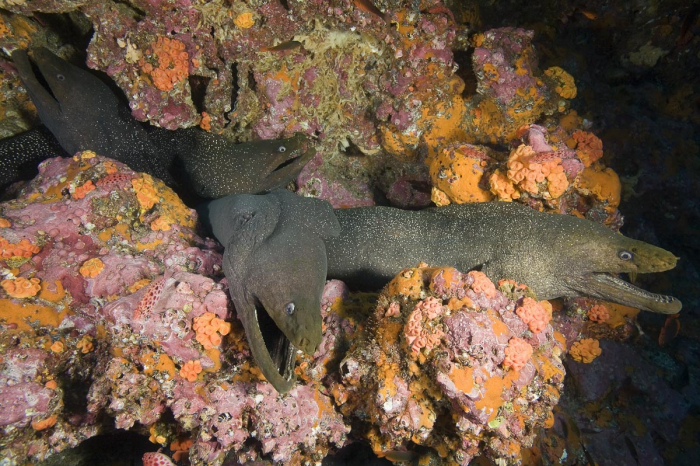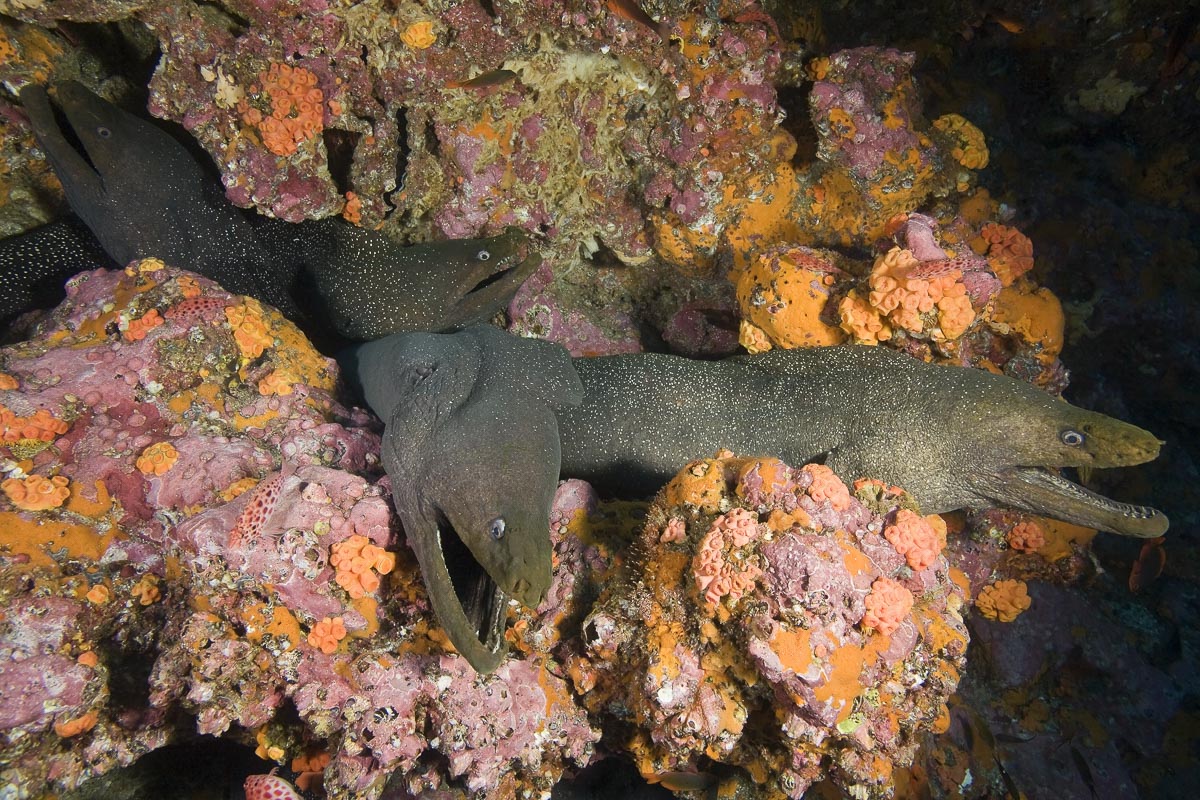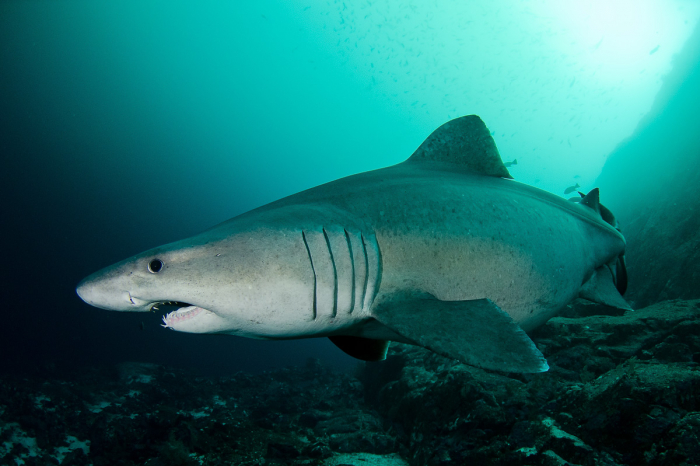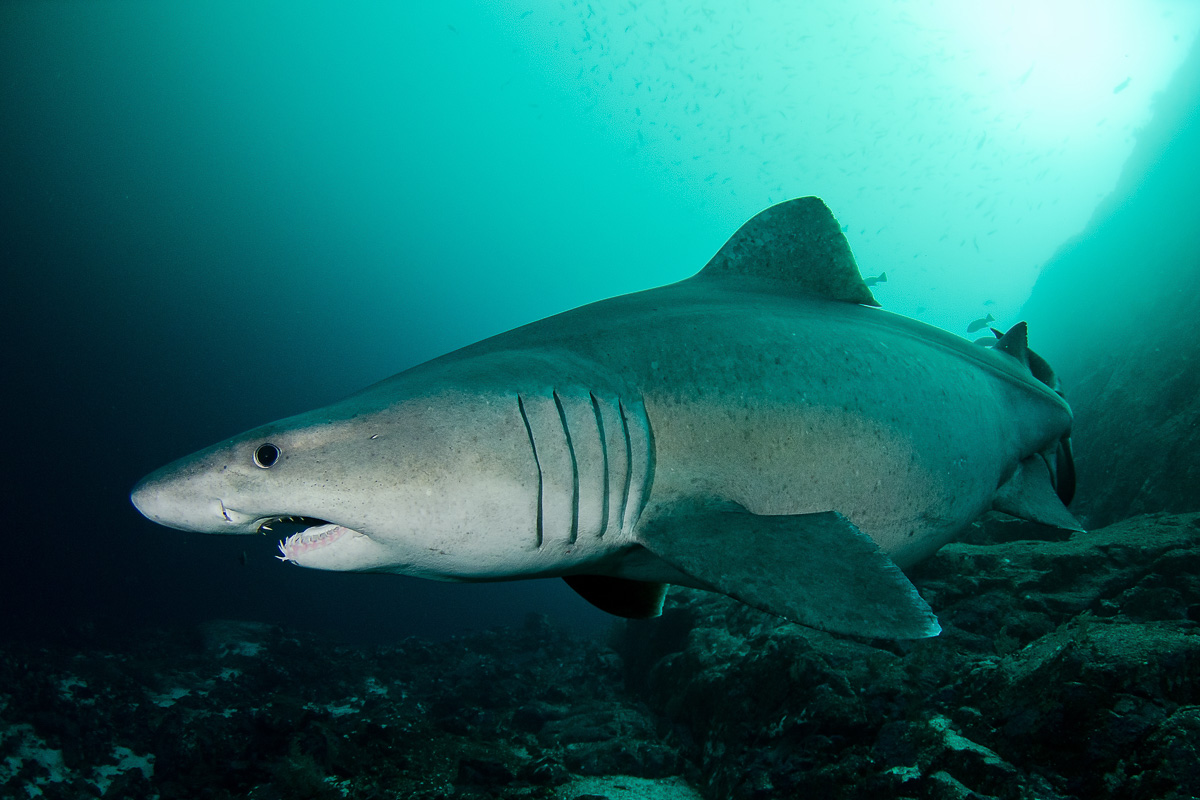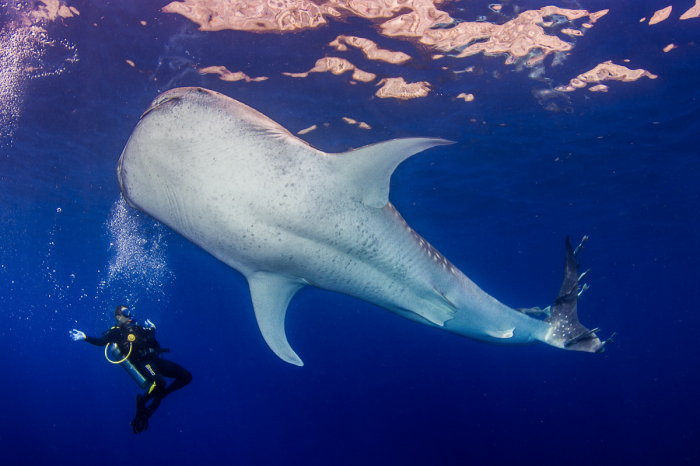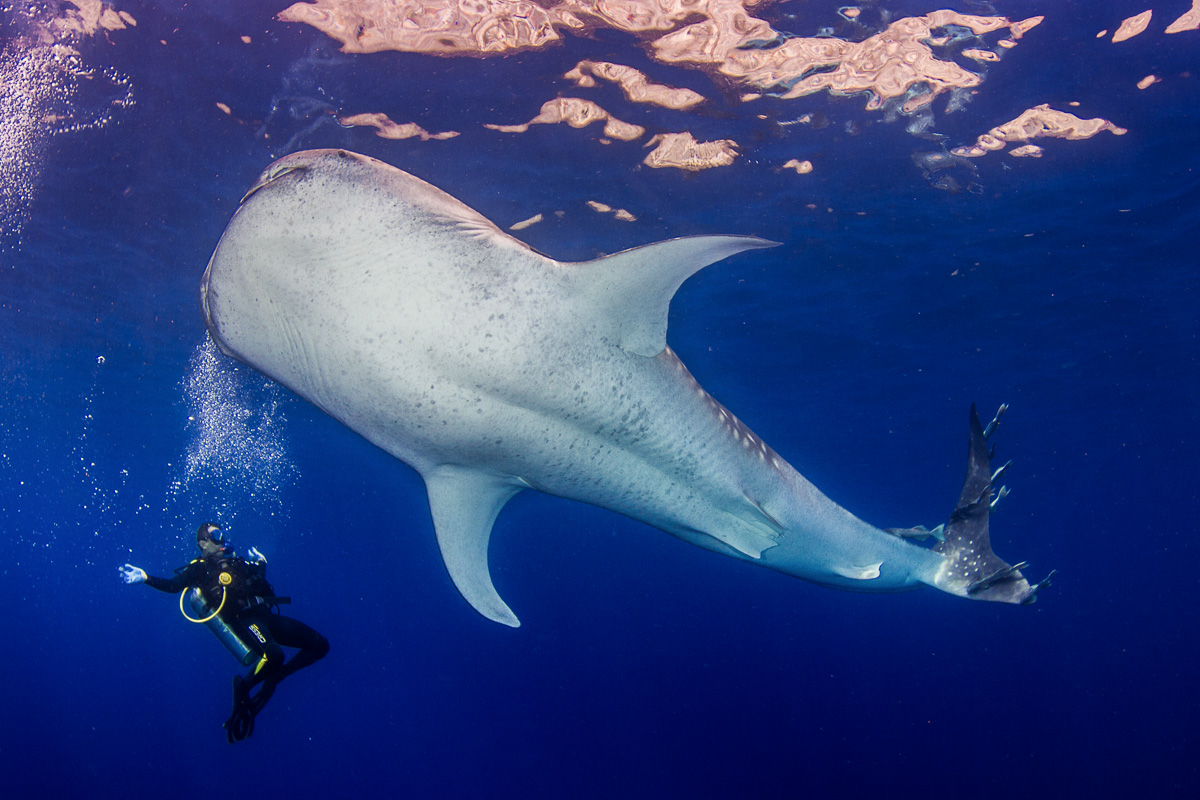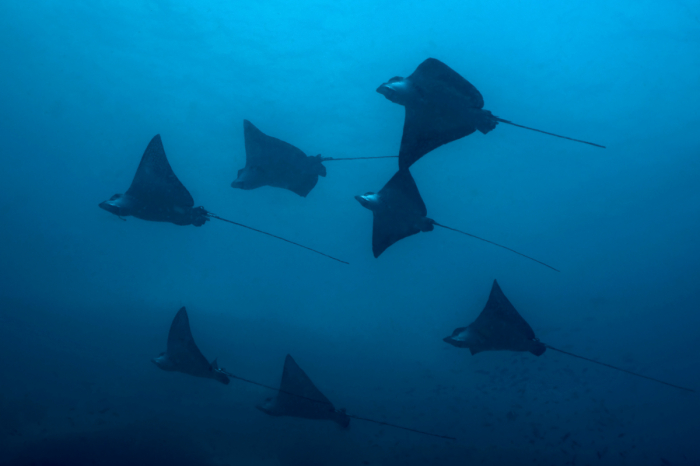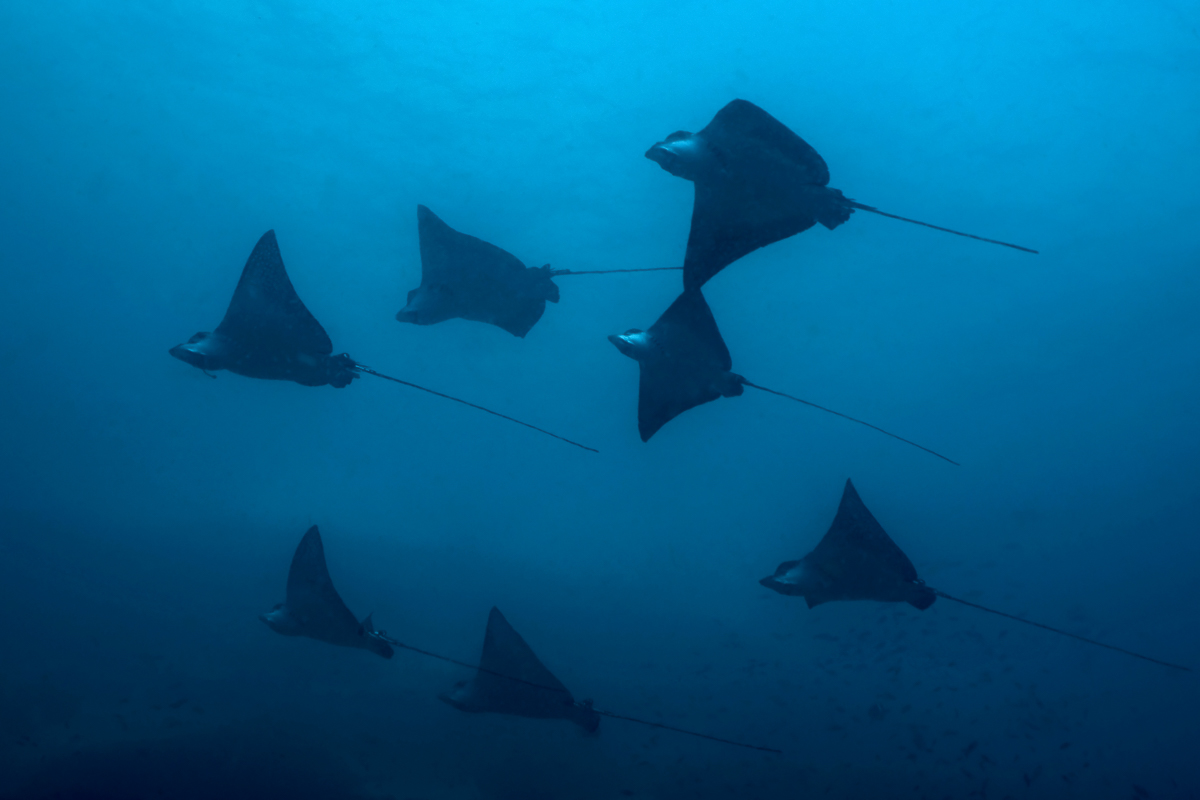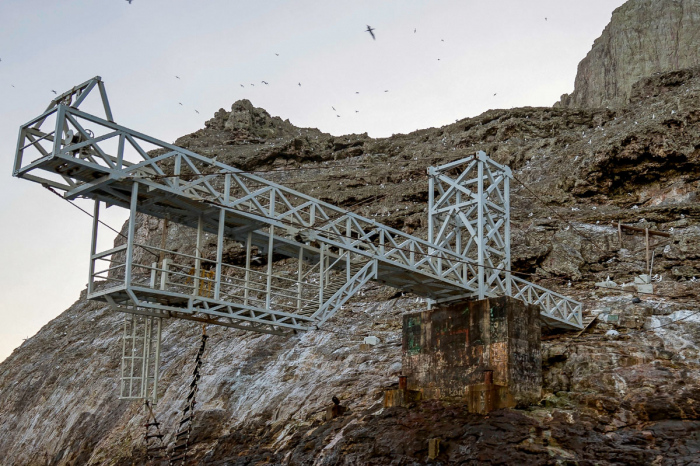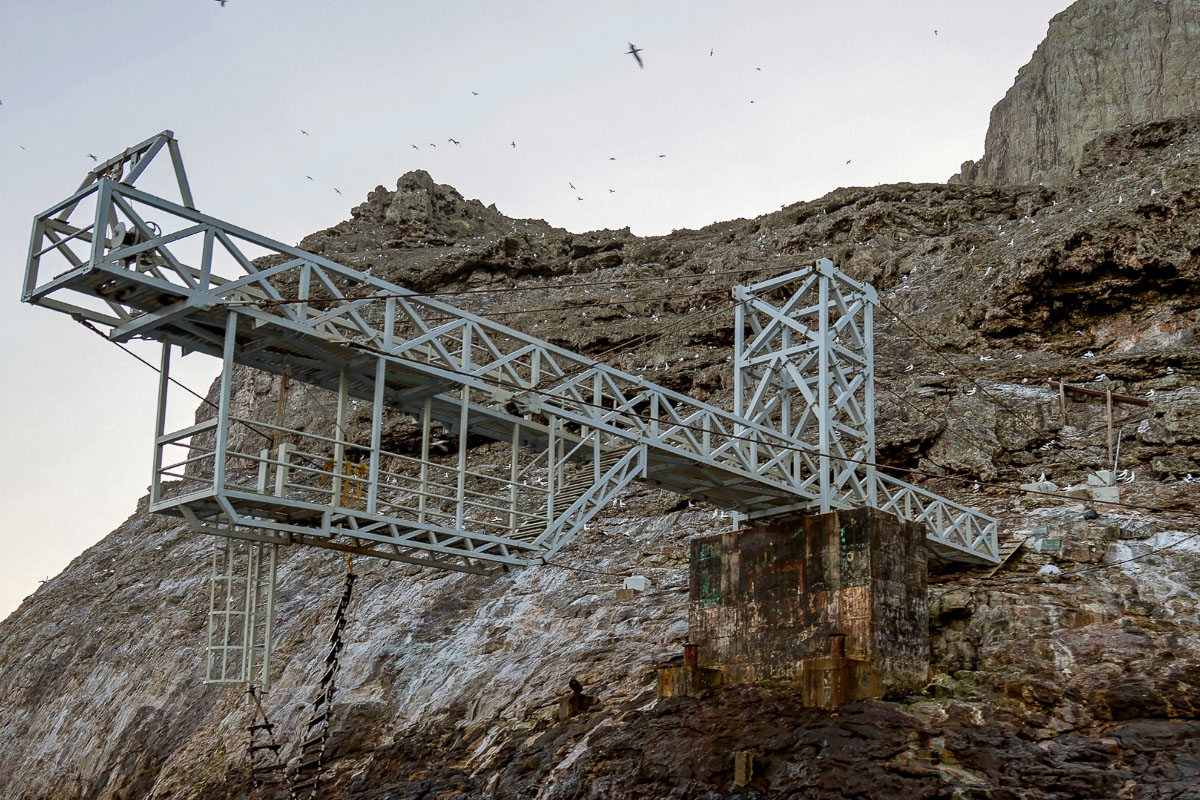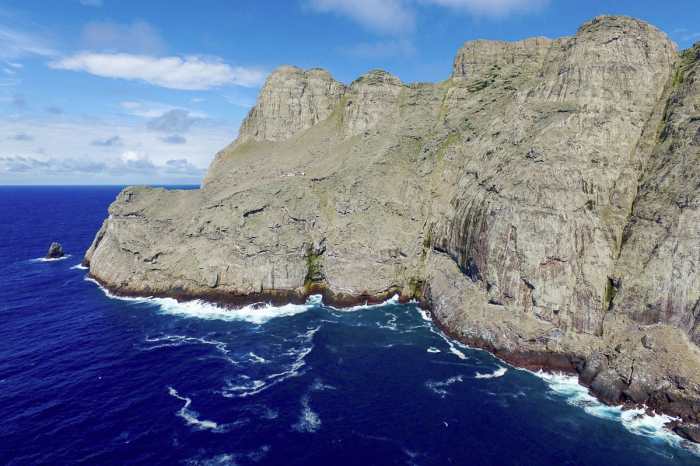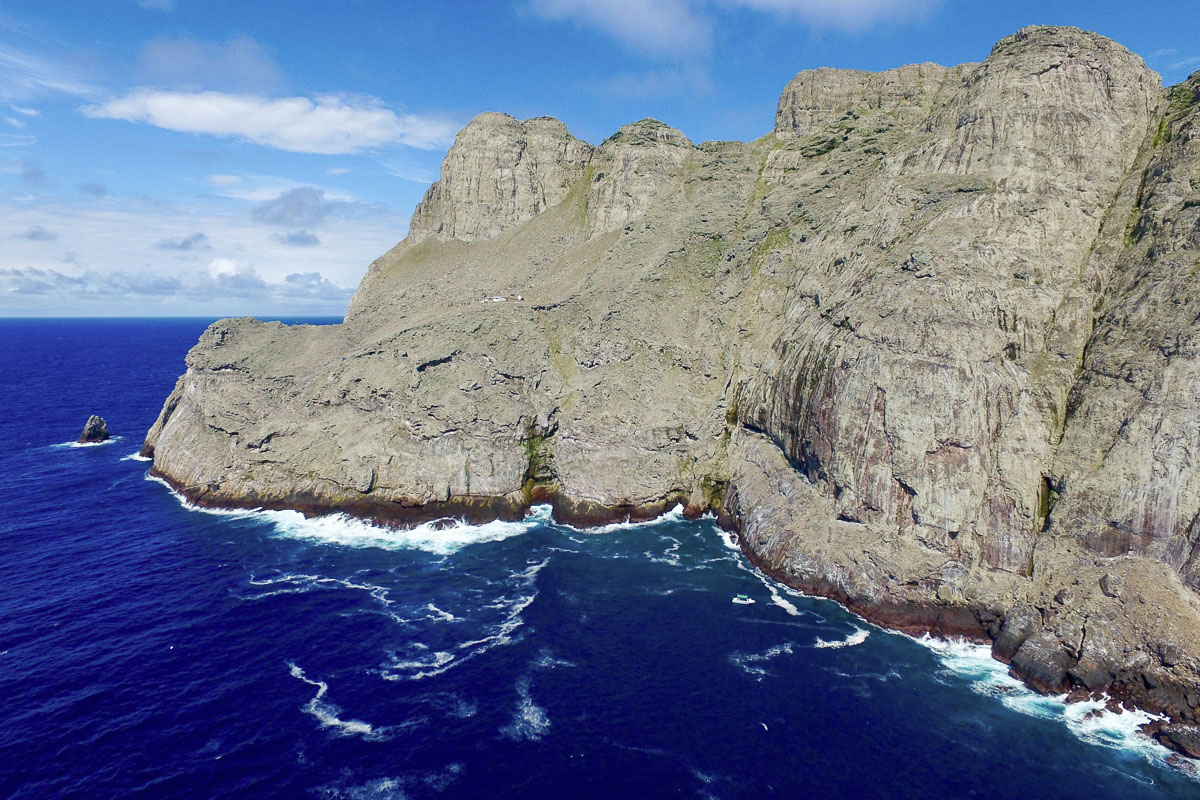 Diving Environment
Type
Deep water, wall, pelagics and sharks
Level
Advanced and beyond
Top tips

Stay conservative and consider using nitrox where possible, there's no such thing as the 'nearest' decompression chamber.
Hammerheads are shy creatures and are likely to back off once the strobes start flashing, your best bet is to wait patiently for the right opportunity.
The thermoclines may be chilly, but they're the best place to find large sharks.
Remember to pack plenty of entertainment and a few creature comforts for the long crossing.
About Malpelo Island
Situated some 500 kilometres from the Colombian coast, the craggy island of Malpelo is both beautiful and foreboding. Covered in a carpet of lichen, mosses and algae - and little else - this barren outcrop is the domain of birds, reptiles, and bugs, but still boasts a high degree of endemism typical of such an isolated island. Malpelo's dramatic, near-vertical cliffs mark the summit of a 300-kilometre volcanic ridge that plummets into the ocean's abyss, reaching depths of nearly 3,500-metres below the surface. And this is where the real action is.
The 857,500 hectare Malpelo Fauna and Flora Sanctuary encircles the island itself, as well as eleven smaller outcrops, and provides a pristine environment for both plants and wildlife. Since 2006, the area has also been recognised as a UNESCO World Heritage Site. With five oceanic currents converging around this small island, and a backdrop of breathtaking underwater topography, the stage is well-and-truly set for an exceptional underwater experience. And, unlike 'neighbouring' destinations such as Galapagos and Socorro - where dives are spread out over large distances or take place at remote, deep-water pinnacles - the plunging walls on Malpelo Island will drop divers right into the action.
Getting there
Most liveaboards to Malpelo depart from the small port of Buenaventura, located around two and a half hours by car from Alfonso Bonilla Aragon International Airport in Cali. This airport welcomes non-stop flights from the USA, Spain, Peru, Ecuador and Panama. If you're arriving into Bogota, you can easily book an onwards domestic flight to Cali. In previous years, trips also departed from Panama but these are currently suspended.
The crossing from Buenaventura to Malpelo Island can take up to 40 hours, particularly during rough seas, but this destination is worth every minute.
Where to stay
Due to restrictions imposed by the Colombian Government, the only way to visit Malpelo is aboard a Colombian liveaboard, greatly limiting the number of options available. But, once aboard, you'll have the entire marine sanctuary to yourself, with just one liveaboard permitted to enter the park's borders at any given time. Plus, vessels are only allowed to carry a maximum of 25 guests and individual dive groups must not exceed six divers.

Malpelo diving seasons and weather
Thanks to its tropical climate, Malpelo can be dived at any time of year. And, while it does experience two distinct seasons, a convergence of trade winds and oceanic-currents means conditions can change rapidly and are infamously hard to predict.
The dry season runs from January to May, bringing sunny skies as well as stronger winds and rougher seas. Water temperatures range between 20-25°C with the potential for shallow thermoclines that drop as low as 14°C. These cooler waters generally mean high concentrations of plankton, which will reduce visibility, possibly as low as ten metres at times. But, on the plus side, this is also the best time to encounter large numbers of hammerhead sharks, as well as the elusive smalltooth sand tiger shark.
June through December represents the wet season. At this time you'll find warmer waters at around 26-28°C, with much deeper thermoclines reaching lows of 22°C. Visibility increases, as a result, hitting around 30 metres or more. As the winds retreat, so do the seas, offering much calmer conditions during crossings. Between May and August is prime time for spotting schools of silky sharks, while whale sharks are common from July to October.
Conservation
Designated a Flora and Fauna Sanctuary in 1995, Malpelo Island's protection was quickly extended just one year later, to include all marine environments within an 11-kilometre radius. The sanctuary was declared a "Particularly Sensitive Sea Area" in 2003, making it off-limits to commercial fishing, before receiving a huge extension in 2005 - taking the total protected area from 65,450 to 857,500 hectares. And, in 2006, the area became a UNESCO World Heritage Site. Malpelo and its various satellite rocks are home to a high degree of endemism, including five plant species, three reptiles and two arthropods. It also supports important colonies of Nazca and masked boobies, swallow-tailed gulls, and the critically endangered Galapagos petrel.
Despite the island's small size, it also plays a crucial role for many pelagic marine species, acting as a key congregation point for numerous shark species including hammerheads, silkies and whale sharks, as well as billfish and tuna. It is also one of the few places in the world where sightings of the usually deep-dwelling short-nosed ragged-toothed shark have been confirmed. Up to 17 marine mammal species, seven marine reptile species, 394 fish species and 340 species of molluscs can also be found.
The Malpelo Flora and Fauna Sanctuary is now the largest no-fishing zone in the Eastern Tropical Pacific, enforced by some of the world's most severe penalties against illegal fishing. Unfortunately, due to a lack of resources, and despite a small Colombian Navy presence on the island, illegal fishing does still take place. Tourism is also tightly controlled, with only one vessel - carrying a maximum of 25 guests - permitted to enter the park at any one time.
---
Malpelo Island liveaboards