Marine conservation projects come in all shapes and sizes, with everything from well-established operations based on land, to exciting sea safaris and extended assignments lasting several months. And, they focus on a wide variety of marine research interests, including coral conservation, habitat and species monitoring, and work with marine megafauna like whale sharks and manta rays, to name a few. 

Best of all, new projects are launching in exotic locations all around the globe, offering once in a lifetime chances to roll up your sleeves and join scientists in their research and hands-on efforts to preserve the world's oceans. 
Keep reading to discover our selection of the best volunteer abroad opportunities in 2023 and start planning your adventure today!
Exciting opportunities for volunteers and interns
No matter what kind of commitment you're open to, or what topics you feel the most passionate about, there's guaranteed to be a volunteer programme to suit you.
Bazaruto Center for Scientific Studies
Mozambique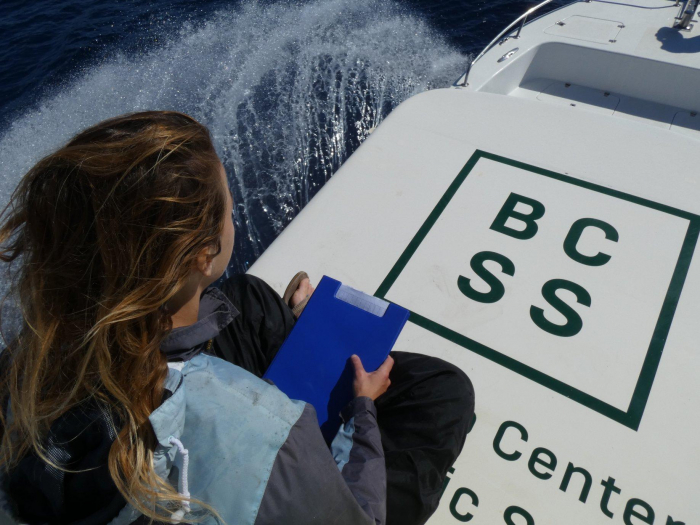 Are you looking for a programme that will let you work with large animals including whales and sharks? Bazaruto Center for Scientific Studies - of BCSS for short - offers a wide range of volunteer assignments, including marine research and scientific media internships, as well as divemaster training. Volunteers and interns will have the chance to join daily research outings, dive with and tag sharks, collect DNA samples from various wildlife, map fish habitats and populations, and deploy sensors to track tagged animals. Afternoons are spent learning about permaculture, adding photographs to the wildlife database, assisting with research in the lab, or tending the community garden. 
BCSS has created the first permanent ocean observatory in Africa. Open since 2017, the facility hopes to identify and address critical scientific and conservation needs in its home region, the remote Bazaruto Archipelago and Benguerra Island. Visitors are in for a treat, as the project is hosted by a team of like-minded environmentalists in a paradise location - an idyllic island off the coast of Mozambique. 
Best for - Cutting edge research facilities
Length of commitment - 2-12 weeks
Indo Ocean Project
Indonesia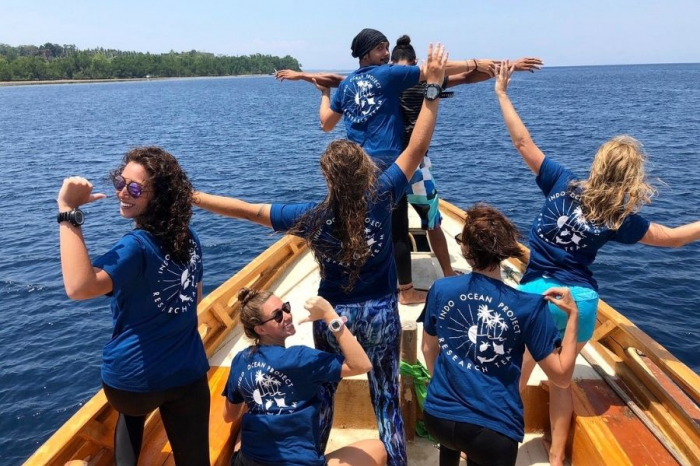 Tucked away in the heart of the coral triangle, volunteers at Indo Ocean Project are perfectly placed to work with some of the planet's most charismatic marine life, including sharks, rays, turtles, and mola mola. Their field expeditions host a variety of international and local research projects centred around ecological monitoring and marine megafauna conservation efforts. However, its true focus lies in training the next generation of marine researchers and dive professionals. Most volunteers spend their first weeks on the project participating in dive training and workshops on scientific methodologies and fish identification. Once these basics are mastered, you'll be allowed to work alongside the research team, collecting and analysing data.
The Indo Ocean Project is always seeking hardworking and enthusiastic people to take part in their research diver training programme, and, you don't need to be a diver or a scientist to take part! This project relies on the experience and expertise of volunteers from around the world, even if they're brand new to diving. With two project locations set in idyllic destinations in Indonesia, this project offers a relaxed island setting surrounded by tropical scenery, and close access to world-class drift diving, with eight tanks included per week.
Best for - earning dive certifications and building your CV
Length of commitment - 6-14 weeks
Galapagos Shark Diving
Galapagos | Cocos | Raja Ampat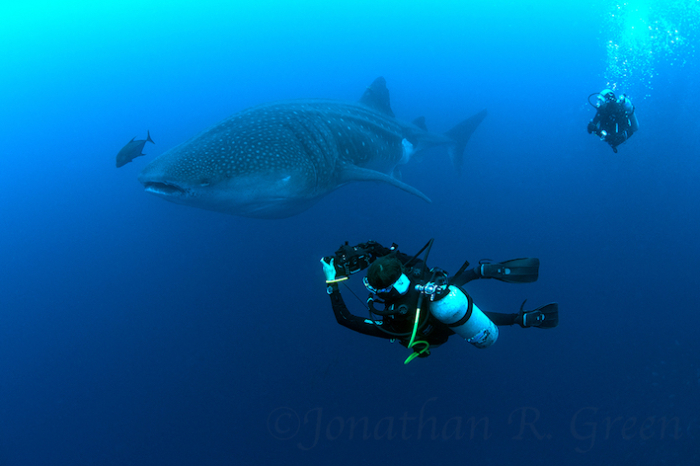 This exciting project offers dive safaris in some of the world's most beautiful destinations, combined with support for marine conservation. Working from liveaboards, participants gain essential knowledge about sharks, and learn how every diver can support the conservation of endangered marine wildlife - with no science background needed. Despite the name, Galapagos Shark Diving actually offers opportunities in several destinations - Galapagos, Cocos, and Raja Ampat - with shark conservation trips departing during each destination's best shark diving season. Participants can expect up to four dives per day, as well as training sessions, conservation seminars, and special events with shark scientists from the Galapagos Whale Shark Project and other local organisations.
Galapagos Shark Diving's mission is to conserve marine ecosystems through research and education whilst making science accessible for all divers, regardless of their previous experience. For every diver who participates, the organisation donates to the research of the Galapagos Whale Shark Project - a team studying the unique population of adult whale sharks in the Galapagos. In addition, visitors will have a chance to participate in passive observation, photo identification, and more. 
Best for - liveaboard-based expeditions
Length of commitment - 8-15 days
Aow Thai Marine Ecology Center
Thailand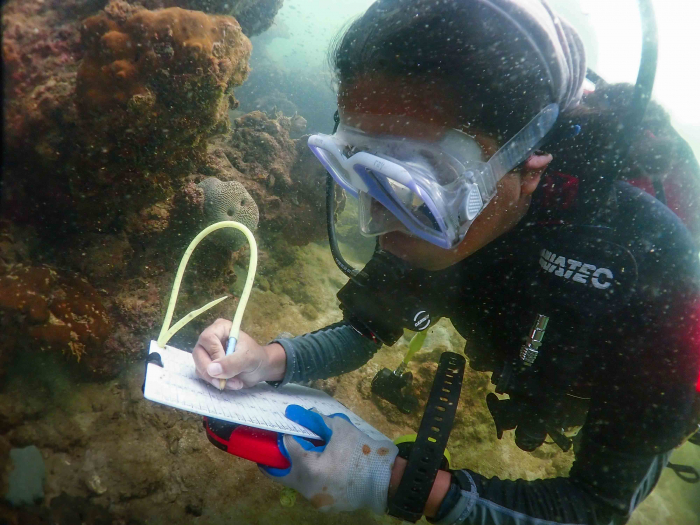 Aow Thai Marine Ecology Center, or ATMEC, offers three distinct courses for students from ages 16 and up, including coral reef ecology, benthic ecology, and people and the sea, a programme that studies human impacts on the ocean. Based on the tranquil tropical island of Ko Mun Nai the projects are structured to include all students, regardless of previous marine science experience. However, Advanced Open Water or equivalent certification is required for participation. A handful of lengthy internships are also offered each year, with opportunities to spend more time on the project, jump-starting a career in marine sciences. 

Educational efforts at ATMEC combine theoretical classroom lessons and independent study, with practical hands-on activities in the sea and the lab. In addition to their core curriculum, courses include sea turtle identification, coral spawning studies, coral restoration and monitoring of other species, including stinging jellyfish and sea slugs. Scuba training and certifications can also be arranged via a local dive centre. Through ATMEC, students and researchers are given exclusive access to stay on the protected island, which is otherwise closed to the public outside of visiting hours. 
Best for - student internships
Length of commitment - 3 months
MAR Expeditions
Mozambique | South Africa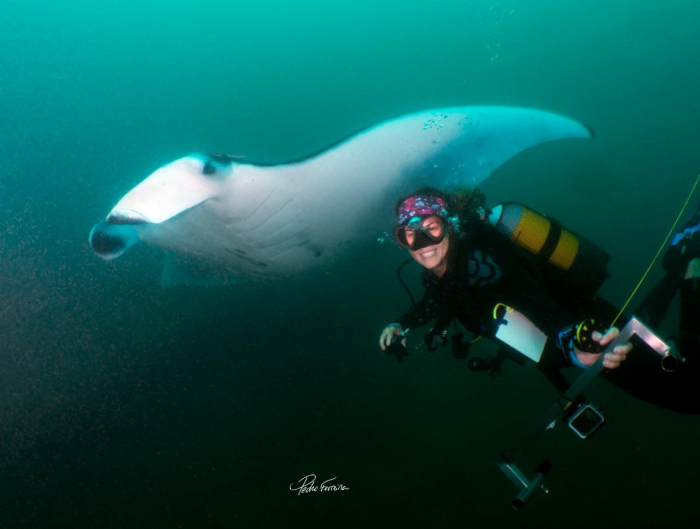 MAR Expeditions brings aspiring scientists, passionate conservationists, and scuba divers together to gain experience, support research, and learn about working in marine conservation in Africa. During each expedition, visitors can expect to encounter marine life including manta rays, sharks, humpback whales, nudibranchs, seahorses, and more. Volunteers' days are spent engaging in marine-biologist-led educational talks and training sessions that outline the proper protocol when interacting with different animals. Time spent in each location varies, and trips might include time in the field assisting researchers, scuba diving and freediving, whale watching, lectures, and occasional land-based safaris. 

Africa's southeast coast boasts an incredible amount of biodiversity with opportunities to experience unique and charismatic species in some of the world's most beautiful and wild places. Depending on your choice of expedition, you might experience the beautiful kelp forests of Cape Town, or the manta rays which surround the MAR base in Zavora, Mozambique. And for the ultimate trip, start in Zavora and make your way south to the famous Sardine Run - with marine adventures along the way! All expeditions are educational, eco-conscious, and led by experts in the field. 
Best for - multi-destination experiences
Length of commitment - 1-5 weeks 
Barefoot Conservation
Raja Ampat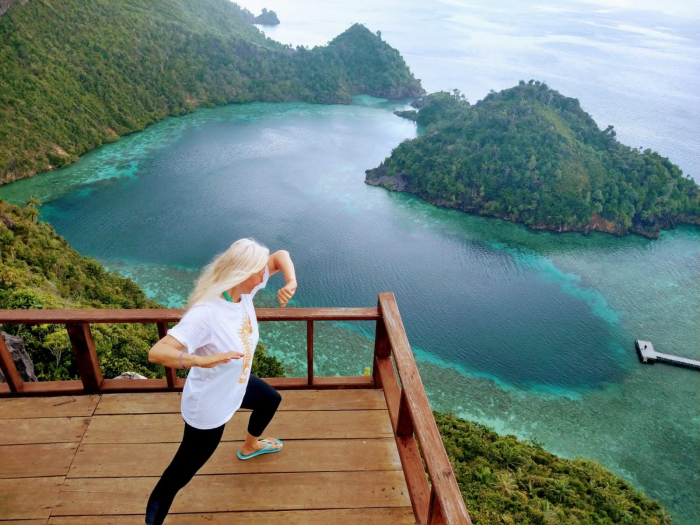 This Indonesian project works in partnership with Raja Ampat's local government and remote Papuan communities to protect some of the planet's most pristine coral reefs and the communities that rely on them. Barefoot Conservation volunteers participate in species surveys using Reef Check methodology, manta ray identification and contribution to the photo database, and invasive crown of thorns starfish monitoring. Educational programmes are also offered, focused on environmental issues, sustainable fishing techniques, and the economic benefits of marine protected areas.
Located off Papua's remote northwestern tip, Raja Ampa offers some of the best diving in Southeast Asia, if not the world. The marine diversity of this region is staggering and quite literally, like nowhere else on earth. Participants will have the chance to dive twice a day, six days a week, exploring incredible sites home to exciting marine life, including sharks, turtles, and manta rays. Afternoons and evenings are dedicated to PADI courses, community outreach, Indonesian language lessons, and other special assignments.
Best for - remote volunteer getaways
Length of commitment - 2-8 weeks
Maldives Whale Shark Research Programme
Maldives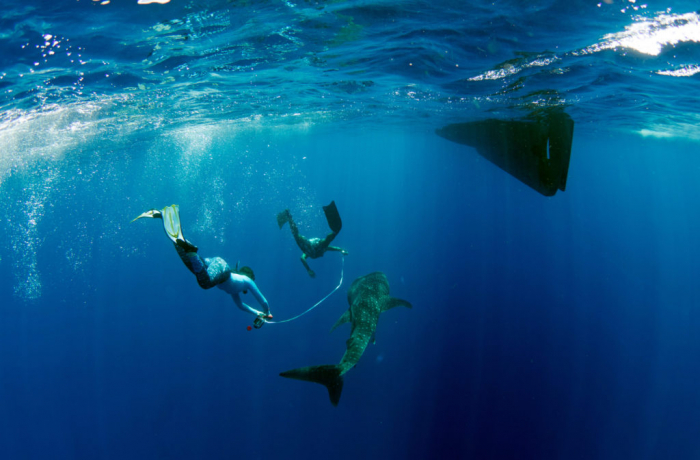 Conceived in 2006, the Maldives Whale Shark Project - or MWSRP - boasts the first and only research team dedicated to whale sharks in the Maldives. The project began as an independent research expedition with the primary goal of answering questions about the local population, including its size. Once it was established that the Maldives was indeed a whale shark hotspot, it became clear that the country needed infrastructure and guidelines to help protect them. Today, MWSRP is the leading authority on whale sharks in the country, pioneering research on the demography and movements of the population and helping to create a marine protected area in South Ari Atoll, where the team is based.
Volunteers at MWSRP spend their days patrolling the ocean on board small vessels in search of whale sharks. Photographing individuals, determining their sex, and measuring them, and then adding this information to a global database, helps to establish more detailed information on the population. While most of this work is conducted while snorkelling and freediving, participants will have plenty of opportunities to scuba dive on their days off, in addition to touring local sandbars and pristine beaches.
Best for - idyllic island getaways
Length of commitment - 1-2 weeks
To find more incredible marine conservation programmes, check out ZuBlu's carefully selected list of Ecoventures, designed specifically to help you explore and restore our oceans. Or, check out our guide to marine conservation volunteering abroad for some expert advice on choosing the right programme, what to expect, and how to prepare for your trip.
Ready to make your next holiday count?
Search and compare from our hand selected Ecoventures around the world
---
Join the ZuBlu community to receive the latest insights and unmissable adventures
Don't worry, we'll only send you really good stuff - and we never share your details
---