Indo Ocean Project Nusa Penida
Conserving Indonesia's marine environment through research and education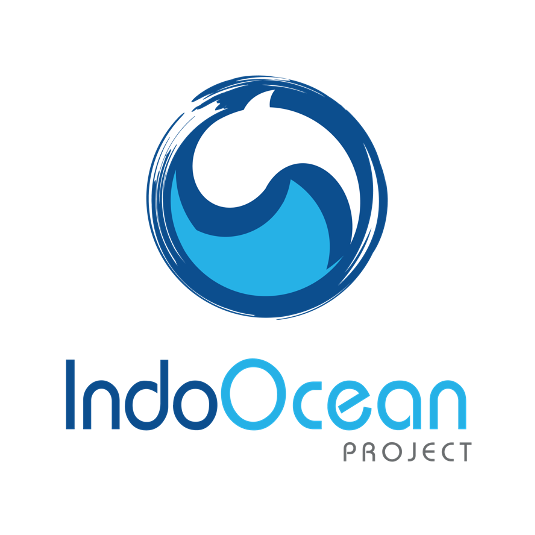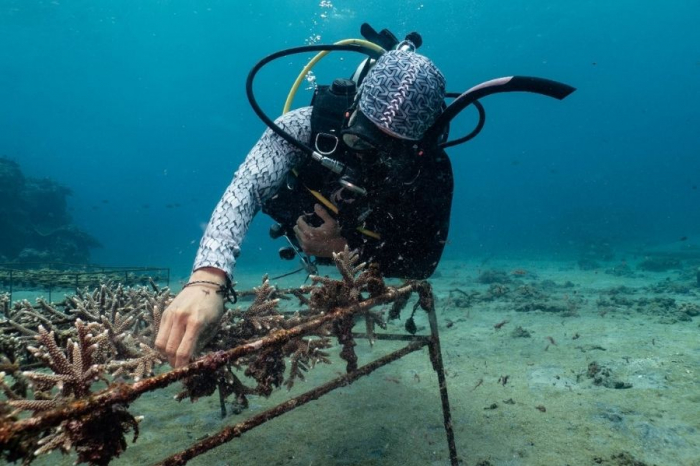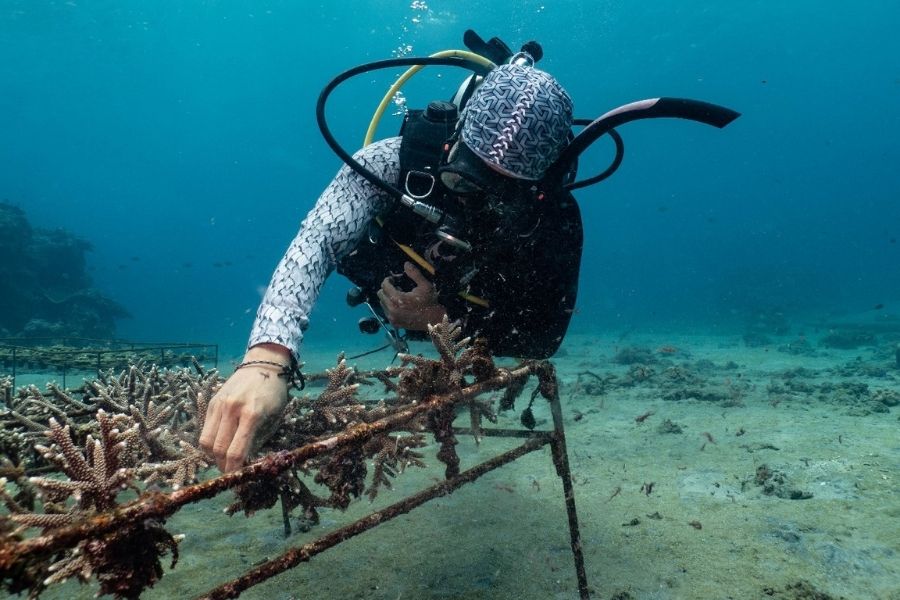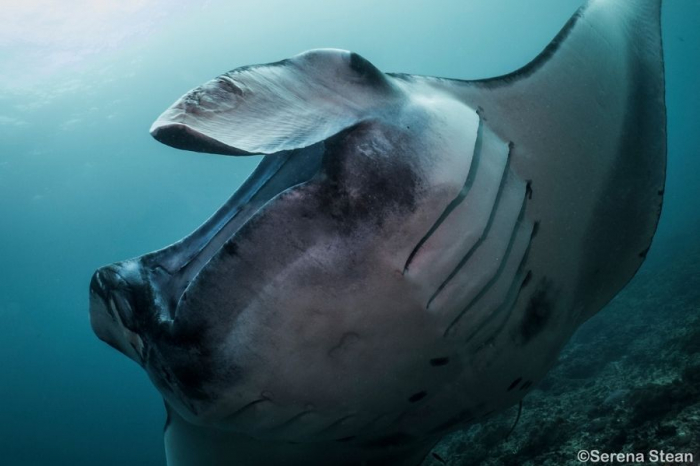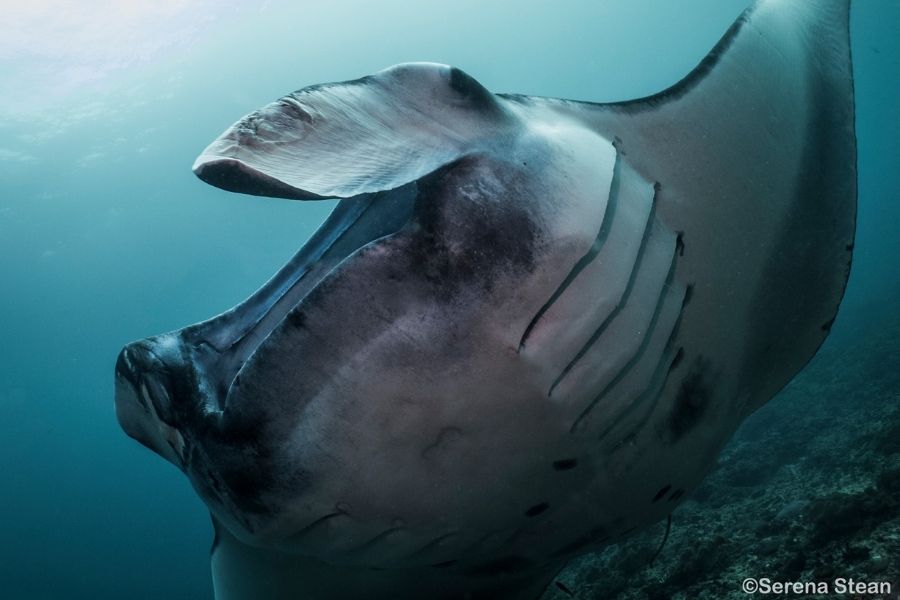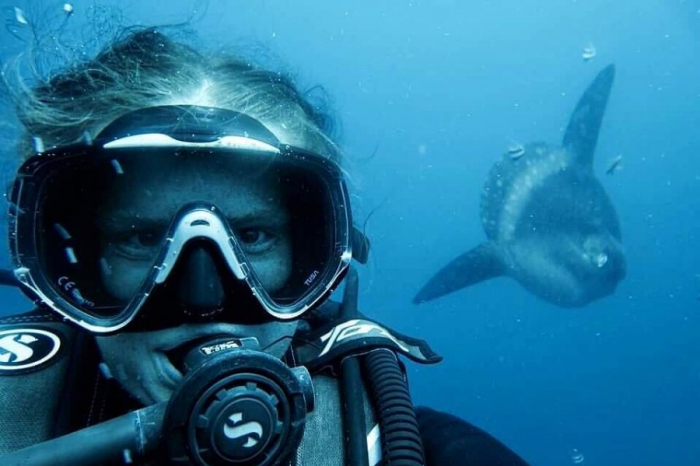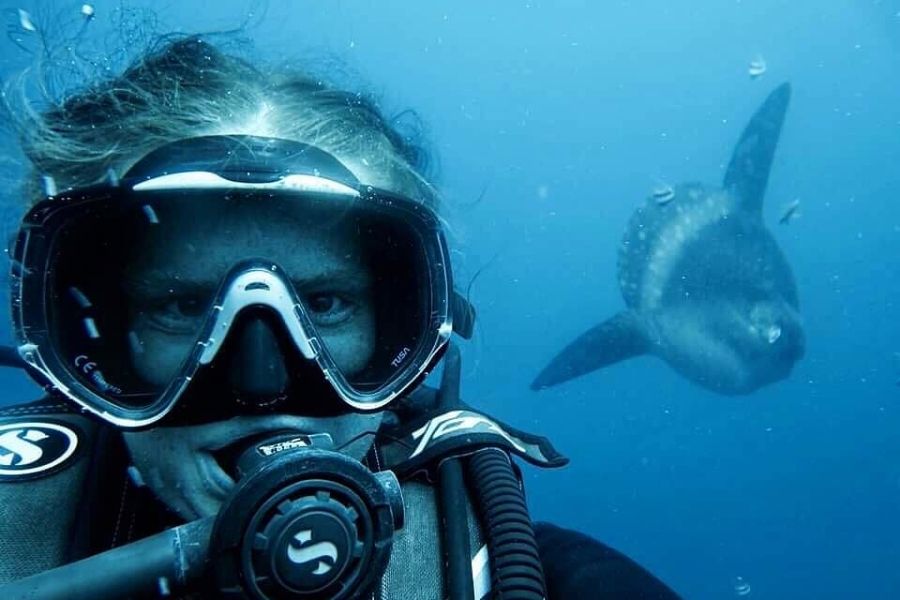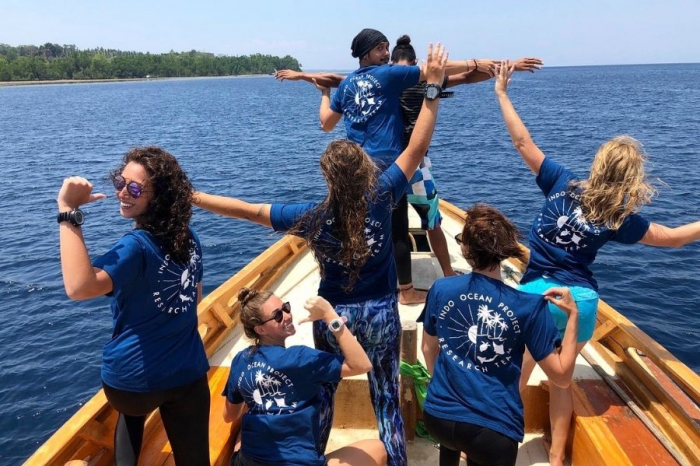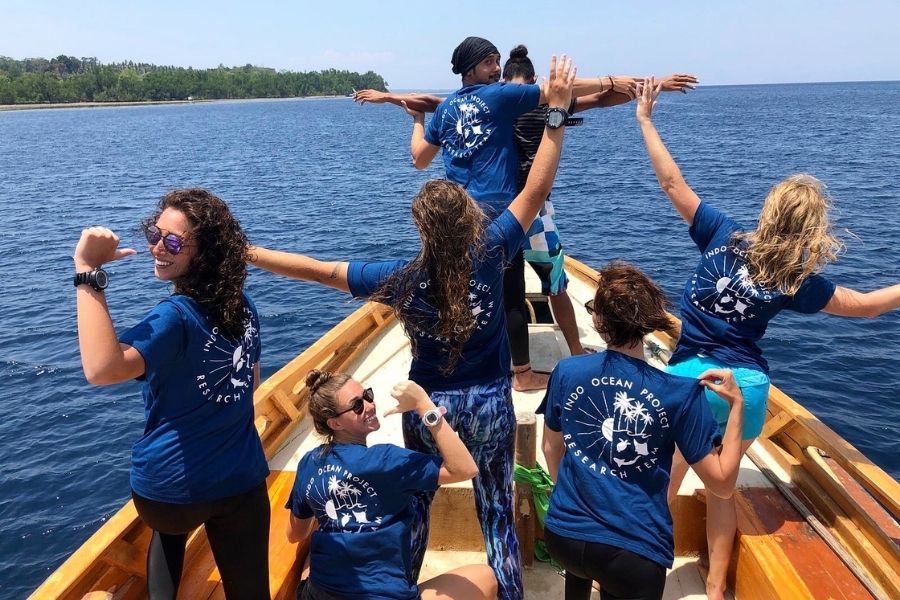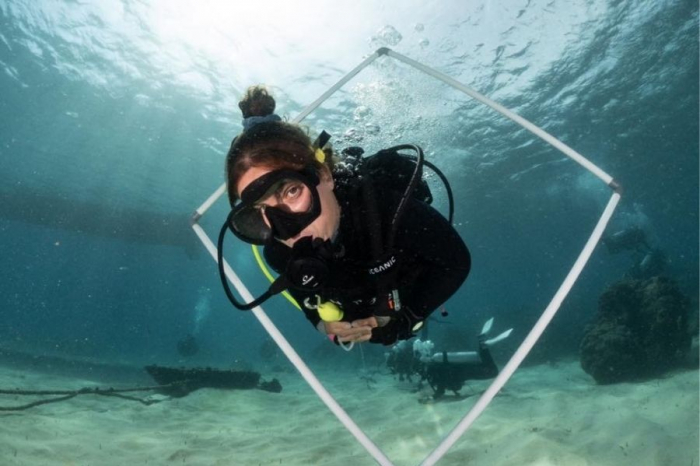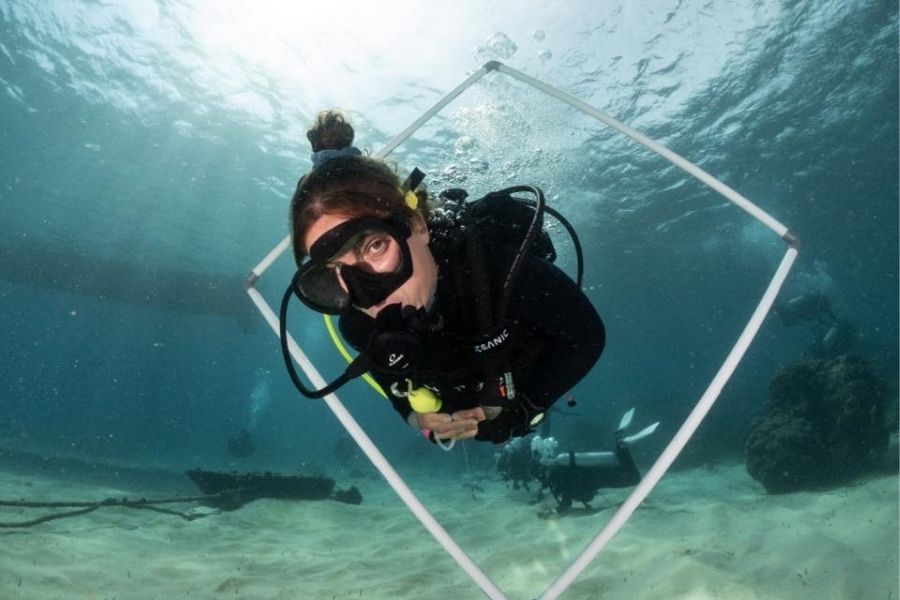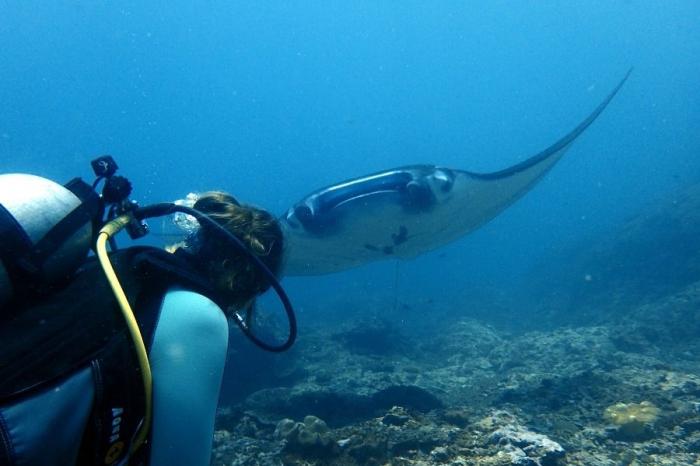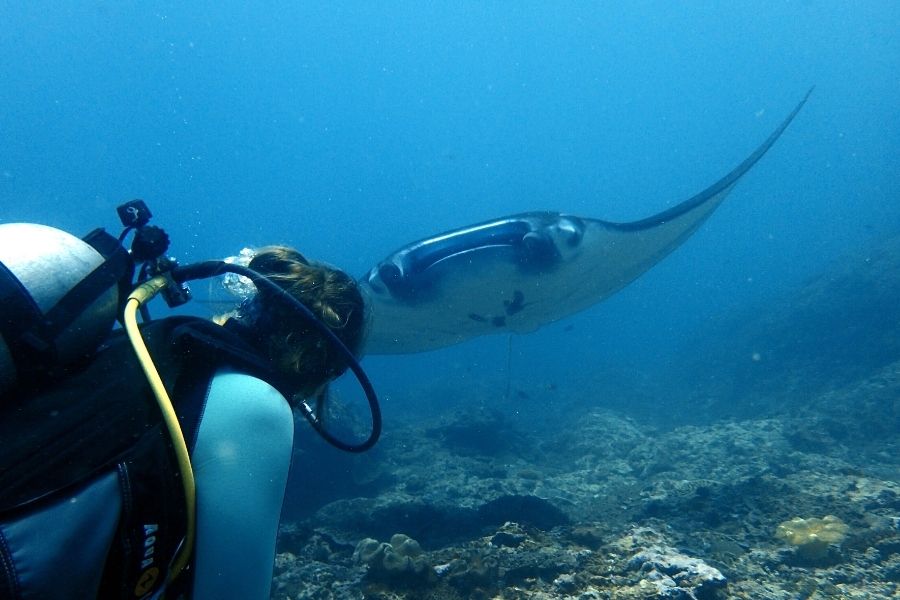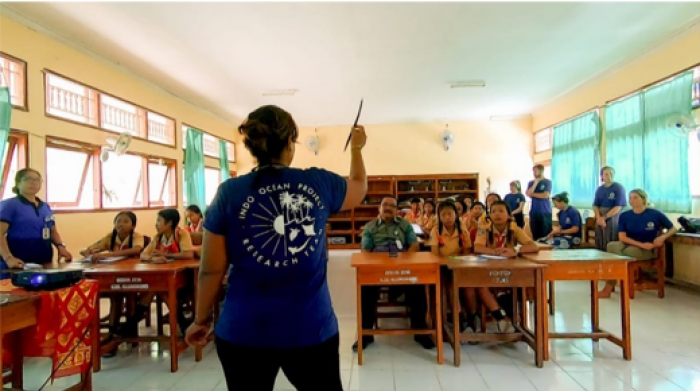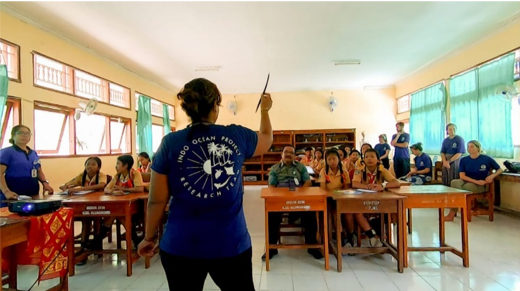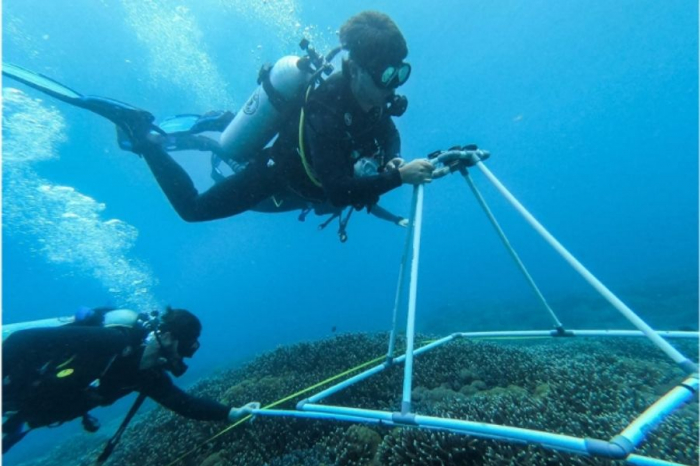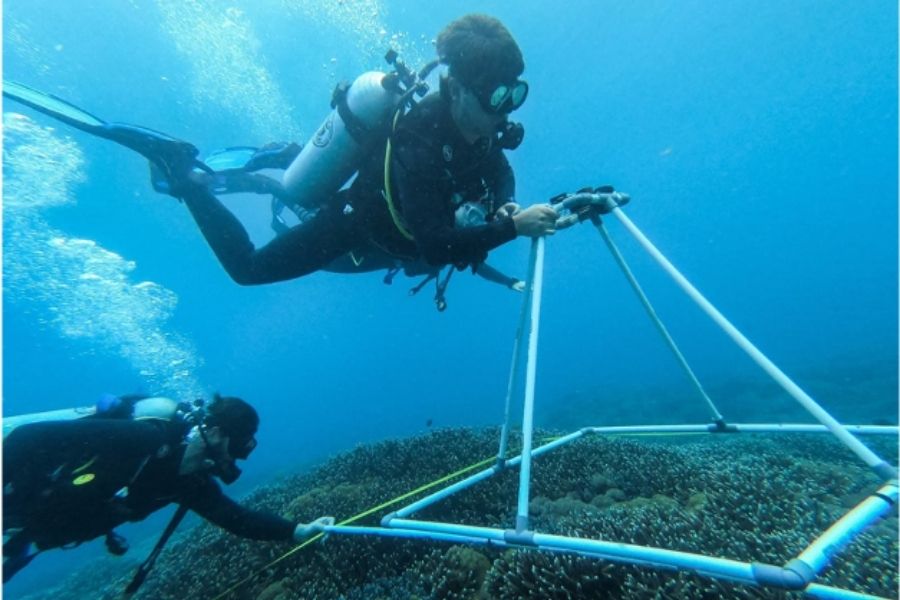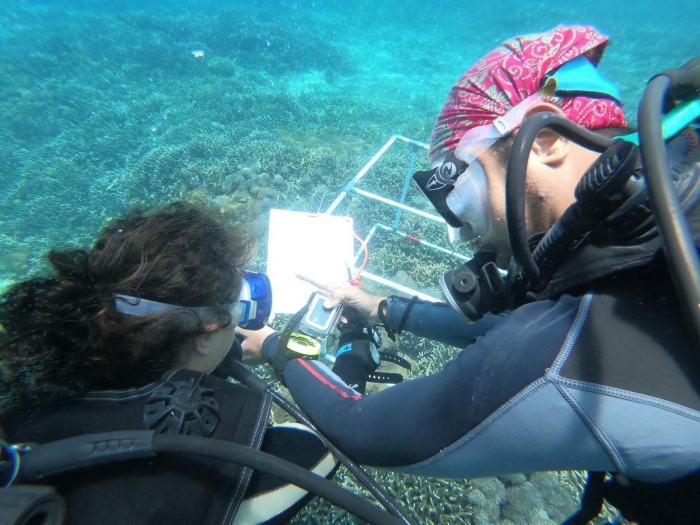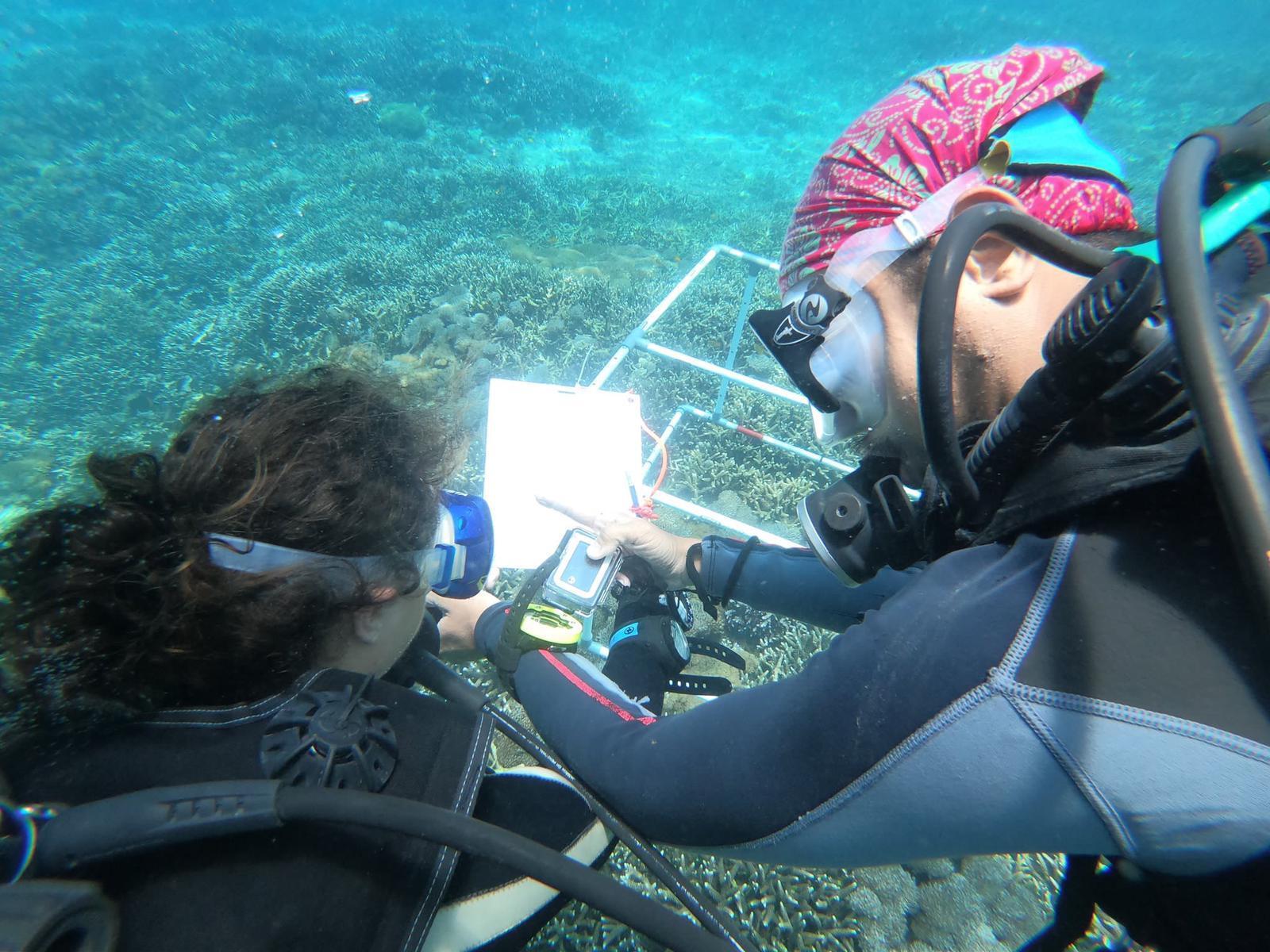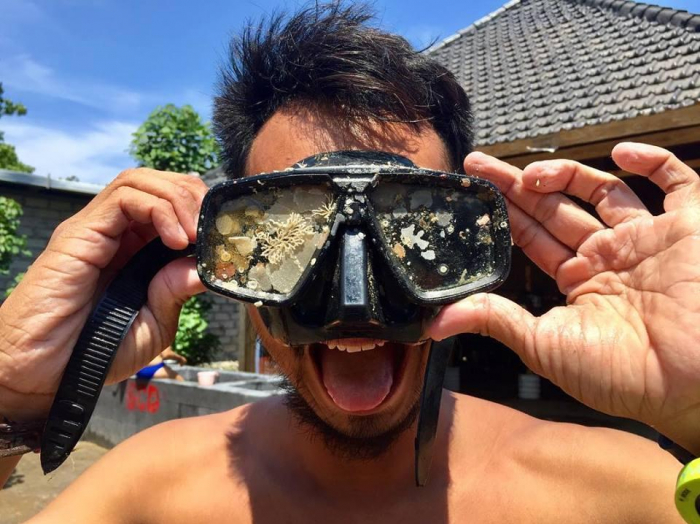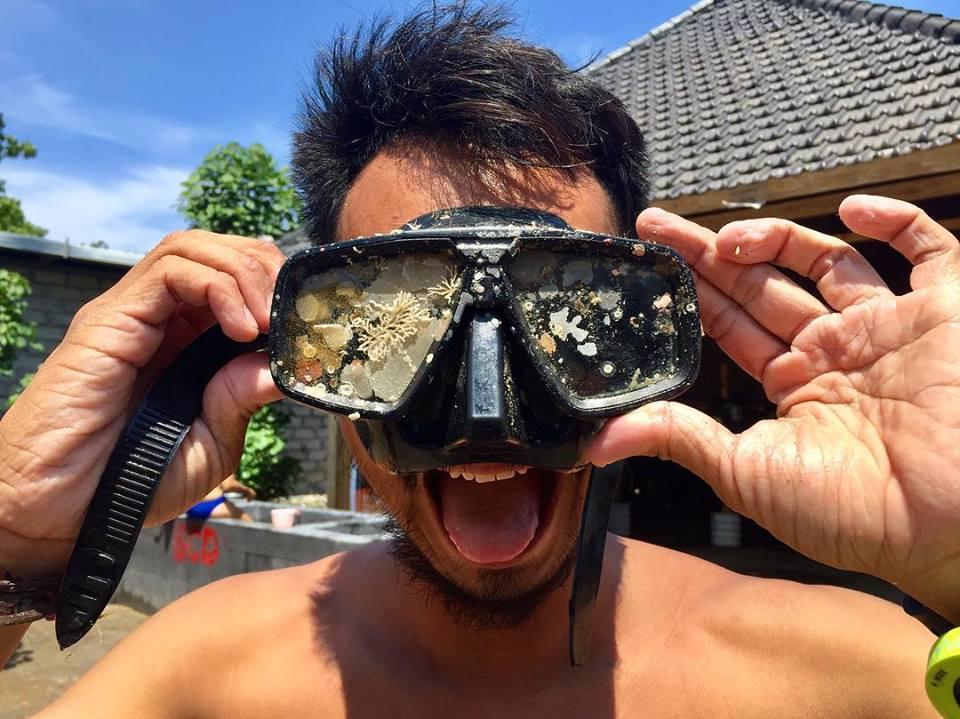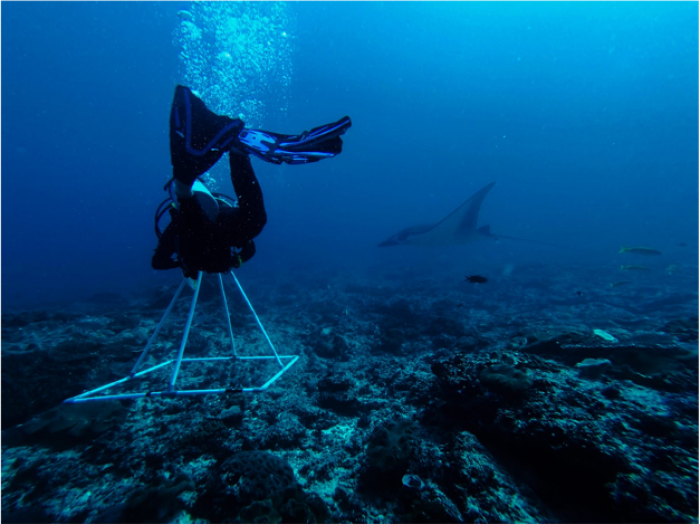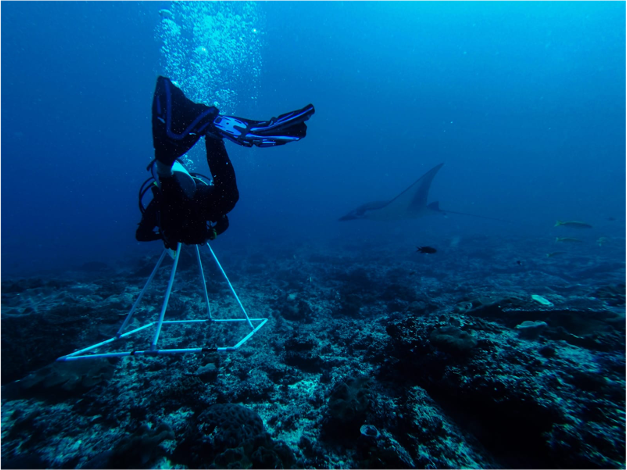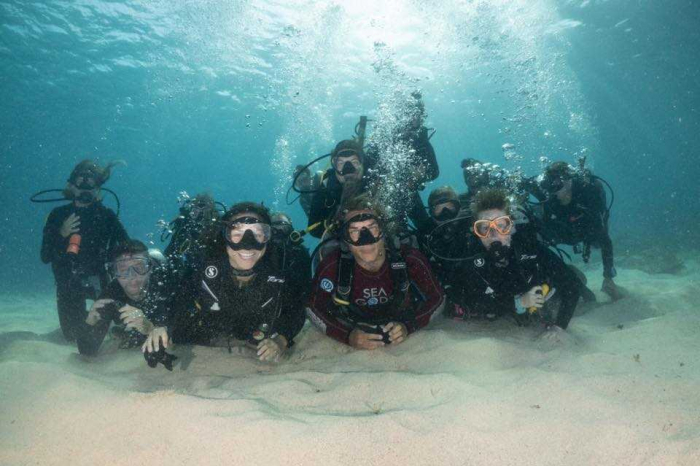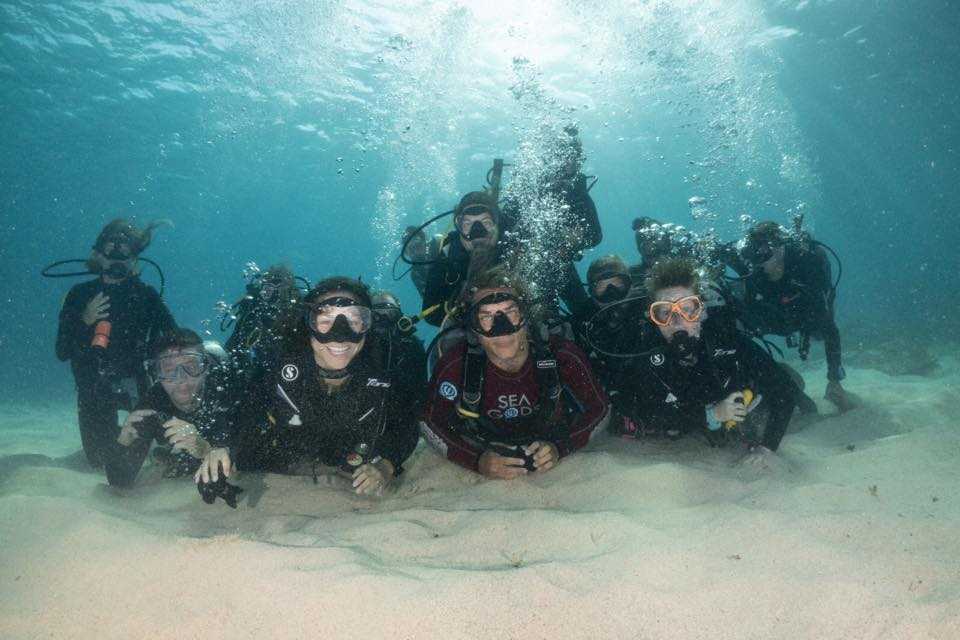 Overview
Hosting international research projects and being an outlet for budding marine scientists and dive professionals
Hands on experience in a variety of underwater research techniques and methodologies including coral rehabilitation, ecological monitoring, biodiversity mapping and marine megafauna conservation
Get you Divemaster certification and 5 marine ecology specialties, and work alongside a team of international marine biologists and dive professionals
Indo Ocean Project is a marine research and conservation program in the heart of the coral triangle, training the next generation of dive professionals through their conservation Divemaster internship program. Their field expeditions in Indonesia hosts international and local research projects on ecological monitoring and marine megafauna conservation efforts including sharks, rays, turtles, and sunfish.  They are constantly seeking hardworking and enthusiastic people to take part in their research diver-training program and join the research team. 
You don't need to be a diver or a scientist to take part! Indo Ocean Project relies on the experience and expertise of our volunteers from around the world.
---
Projects
---
About
About Indo Ocean Project Nusa Penida
Indonesia has been ranked the number one shark and ray fishing nation in the world for the past several decades. Sharks are targeted for their fins while large rays, such as the manta ray, are prized for their gill rakers. Both of these items have a high retail price in global Asian markets. With the rapid population decline of sharks and rays worldwide now is the time for action. More data is needed on the life history traits, population dynamics, and abundance of these species and their prey. By standardizing data collection projects we can cross reference our target areas in Indonesia to have a better understanding of these endangered species and put forth management strategies to protect key areas such as cleaning stations, breeding zones, and nurseries.
Mission
Conserving Indonesia's marine environment through research and education whilst training the highest quality dive professionals through our conservation divemaster internship program.
Vision
At Indo Ocean Project we envision a healthy and profitable marine ecosystem throughout Indonesia to benefit the growing tourism industry and help protect the livelihoods of local coastal communities for generations. With the help of our free open access data we contribute to local legislation to support the creation and maintenance of marine parks. The laws that are in place to protect our reefs are based on scientific truths and are respected and enforced. We see more fishing communities across South East Asia turn to eco-tourism business models and sustainable fishing practices. All local fishing practices adhere to international law. There will be an increase of mangrove populations along Indonesia's vast coastline. Through our 'Adopt a Mangrove' program we are able to make all communities we are involved with carbon neutral.
Day in the life
The project runs 6 days a week with a normal day beginning at 08:00 when the team meets at the dive centre to prepare for their day and ends around 17:30. On occasion interns can expect to start earlier or end later depending on scheduled sunrise or night diving activities. Working hours are around 5-7 hours per day plus independent study.
Your first few weeks are dedicated to dive, methodology, and fish ID training and workshops. Once you are trained and have successfully complete your marine ecology and fish ID test you will take part in the daily research tasks.
Inters will take part in 8 dives per week both from a boat and shore depending on the research activity scheduled. You will assist a staff members throughout the day with their daily tasks changing daily on demand. You will alternate between staff so you can see different diving and teaching styles to start creating your own. Your time will be split between the following tasks:
1) Divemaster and dive guides - learning how a busy dive centre runs, guiding dives, and customer support.
2) Instructors - assisting courses from Discover Scuba Diving to Rescue Diver in the pool, classroom, and open water.
3) Research Team - Take an active role in the research team as a research diver and field scientist collecting abundance data on dives, placing and retrieving the BRUV's, and conducting marine ecological monitoring research. Collecting, inputting, and analyzing data are all part of an interns roll at Indo Ocean Project.
4) Land based - Help the dive team in the office with equipment maintenance and repair, sales and bookings, data entry and analysis, independent study, and dozens of dive master and marine species workshops.
---
"This was an incredible experience and one that I did not want to end. As a divemaster trainee you get to play a key role in the day to day operations of the dive shop which is excellent experience and gives a great insight into the dive industry. The project was expertly run. All staff involved are extremely knowledgeable, experienced, friendly and conscientious of each interns strengths and weakness, ensuring everyone who starts the internship, finishes as a competent dive master." -

Luke, 2019
Diving
Diving in Lembongan and Nusa Penida
Grey reef shark

Year round

Whitetip reef shark

Year round

Schooling reef fish

Year round

Walls & pinnacles

Year round

Plentiful reef life

Year round
The islands of Nusa Lembongan and Nusa Penida, with their superb, current-swept diving, lie just a short boat ride from Bali, at the edge of the Lombok Strait. With their dramatic cliffs, beautiful beaches, and year-round manta dives, these islands attract a lot of visitors year- round. But it is during the summer months that the scuba diving is at its best, when the waters are icy cold and the Mola mola return to Nusa Lembongan and Nusa Penida - providing one of Indonesia's ultimate dive experiences.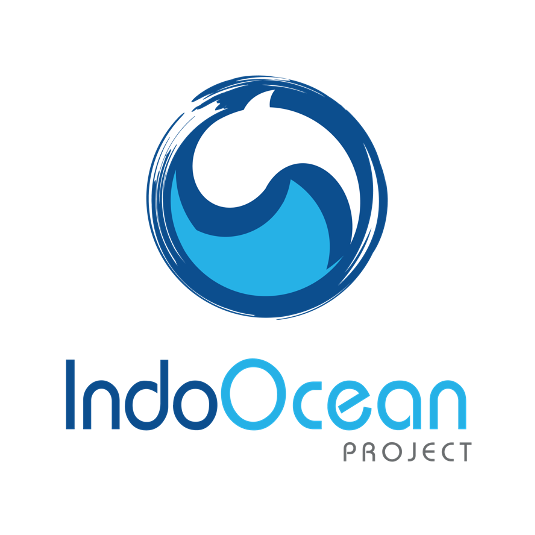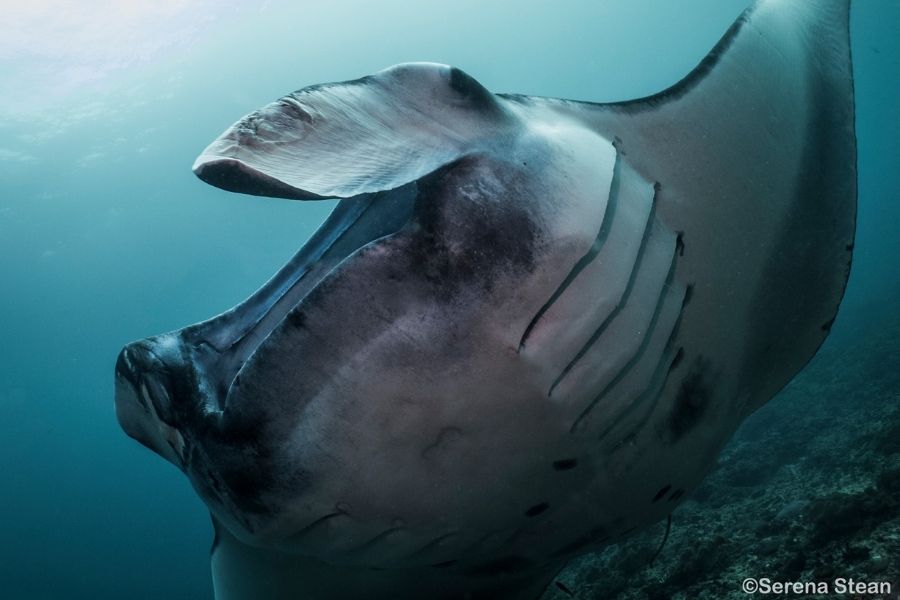 Indo Ocean Project Nusa Penida
Lembongan and Nusa Penida