Have you ever considered swapping your usual holiday for a marine conservation project abroad? These exciting opportunities can be found worldwide, offering a unique chance to volunteer while travelling and contribute to a cause that you care about while experiencing a new destination. 

So, whether you're still on the fence, or have simply never thought about it before, check out our top five reasons to join a marine conservation volunteering programme, and start planning your trip today! 
1. Explore the world - above and below the waves
Volunteering abroad is a great option if you're looking to scratch your travel itch in the most sustainable way possible. Conservation programmes exist in exotic locations all around the globe, ranging from turtle rescues and coral restoration in the tropics to exciting fishery and glacier research at the planet's poles - and everything in between! Some programmes also offer volunteer expeditions, stopping in different destinations along a predetermined route, much like a liveaboard or a cruise. These expeditions are outstanding opportunities to learn more about specific regions, countries, and oceanic ecosystems. 
Because most projects will ask for a multiple-week-long commitment, volunteer tourism is also a great way to engage in "slow travel". Rather than skipping from city to city, slow travel lets you get better acquainted with each destination and appreciate it a little more. You'll find yourself learning about the local culture and customs, and making a few new friends, rather than barely scratching the surface before moving on. It may also help you save money during a gap year or extended trip. While most volunteer positions do require a fee for participation, it's often less than you would spend whilst travelling on your own.
2. Contribute to ocean conservation and marine science
Volunteer holidays and internships can also help you get hands-on with ocean conservation and marine science, allowing ocean-enthusiasts to explore the marine environment while safeguarding the habitats, ecosystems, and animals within it. In your volunteer role, you'll likely have a chance to work both 'in the field' and in a lab or office setting, collecting and processing data alongside paid scientists or researchers. Some conservation efforts will also put you on the front lines of defence, patrolling beaches and waterways to prevent poaching and help protect some of the ocean's most vulnerable species.
As a volunteer, you might spend time conducting field surveys or logging opportunistic sightings of certain species. You may also be asked to assist with collecting photo and video logs or physical samples, and sometimes even tagging individual animals for future monitoring. Restoration and clean-up efforts are also common, during which you'll be working on tasks like removing abandoned fishing gear or planting young corals on an artificial reef.
Some research-based projects focused on biodiversity or oceanography will ask that you spend more "dry time" assisting with data collation and processing. These efforts may work to answer larger-scale conservation questions concerning the state of local fisheries, invasive species, the effects of pollution, and the health of an ecosystem overall. 
No matter what type of programme you join, one thing is assured - embrace the experience with plenty of enthusiasm, and you'll quickly leave your mark on a project, contributing to valuable research and doing your part to help scientists better understand the world's oceans. Keep in mind that a longer commitment, four weeks or more, will help you get more involved in your position and better understand the work and its goals. 
3. Build your CV and learn new skills
As well as potentially being the holiday of a lifetime, and contributing to ocean conservation, volunteer positions and internships can help add depth to your CV and learn new skills along the way! Participating in voluntary activities and showing how much you care about ocean habitats, ecosystems, and animals is a great way to demonstrate your work ethic, values, and proactivity to prospective employers.
Even if your future career goals don't include oceanography or marine science, spending time working in the field and an office or lab-based setting can help advance your skills and knowledge in a variety of areas. It can also demonstrate your willingness to chip in on a volunteer effort and fulfil requirements for community service put forth by many universities and graduate programmes. 
Some assignments also offer opportunities to master skills like scuba diving, perhaps introducing you to new-found passions and opening up whole new worlds of adventure and excitement. Or, they may offer the opportunity to advance existing skills at great value-for-money. Just keep in mind that you'll also be asked to work on other tasks as well, like collecting and processing data, training new volunteers, or even some basic cleaning and maintenance.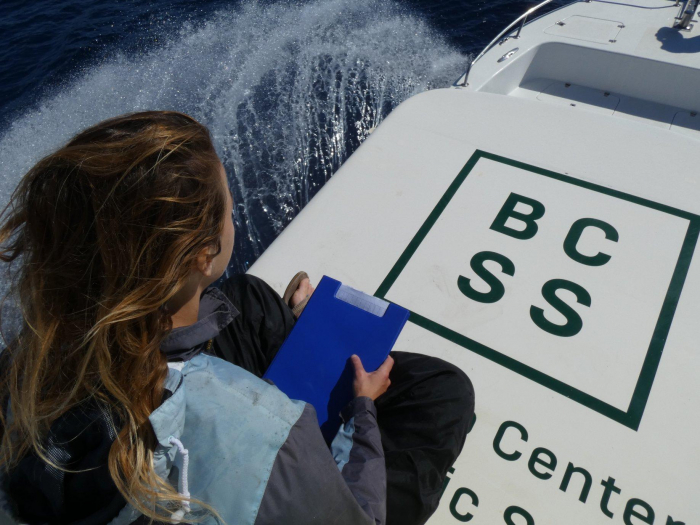 4. Career change or stepping stone
Are you trying to break into the world of marine conservation? This competitive field offers some of the most rewarding jobs on planet earth - working with charismatic wildlife, exploring fascinating underwater environments, and standing on the front lines of ocean defence. So, it's easy to see why so many people want to get involved! 
Joining a volunteer project or signing up for a longer internship is a great way to get your name out there. You'll have a chance to gain valuable marine conservation work experience and meet other volunteers and paid staff members to grow your network of contacts. You'll also demonstrate your love for the ocean and dedication to its conservation, potentially setting yourself apart from other applicants. This is essential if you're making a major career change or applying for a particularly coveted position. 
Taking time to volunteer or work as an intern can also help you decide if a full-time marine conservation job is really right for you. This is especially important if you're coming from a radically different career path or just joining the workforce. After all, working in ocean conservation isn't all fun and games - researchers may be asked to commit to long hours in challenging conditions, or spend periods of time in some of the most remote regions on Planet Earth! Volunteering is also a great way to see what duties each job includes. Remember, no matter what job you take, you won't just be playing with adorable animals every day. Data management, meetings, managing staff, and working with local communities and governments are all essential parts of conservation work.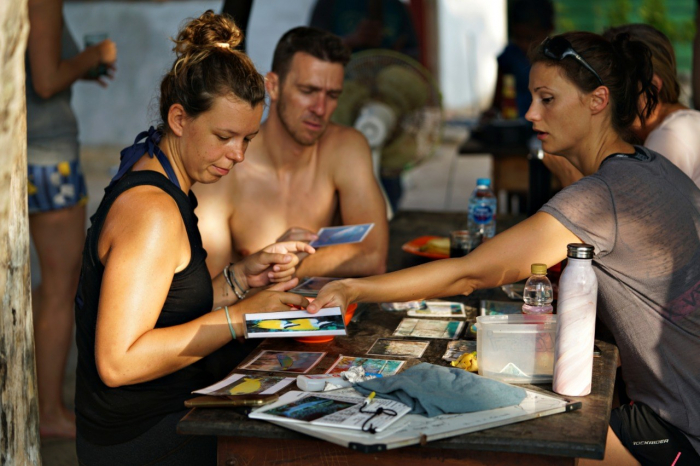 5. Meet like-minded people
Are you searching for a sense of belonging, or a community to call your own? Joining a volunteer effort is a great way to meet like-minded people and make new friends. You'll likely be working alongside people from all around the world with one key thing in common - a passion for protecting and preserving the planet's oceans! And, because you'll be dedicated to the same project for multiple weeks, you'll also have a chance to test your compatibility as travel companions or potential future dive buddies.

Joining a volunteer programme or internship won't just help you make friends - it will also expand your social network. This could prove to be valuable later down the line, when trying to get your foot in the door with a paid conservation position. It will also help you get up close and personal with real working scientists, researchers, and conservationists, for a better look at what their lives are like.
---
Ready to make your next holiday count?
Search and compare from our hand selected marine conservation volunteer programs all around the world!
---
Join the ZuBlu community to receive the latest insights and unmissable adventures
Don't worry, we'll only send you really good stuff - and we never share your details
---