Are you interested in donating your time and talents to help protect the world's oceans? If so, a volunteer project abroad, or at home, could help you combine the trip of a lifetime with opportunities to join the conservation effort and assist with vital research. 
With hundreds of options out there, it can be hard to know where to start. And, nobody wants to get stuck in the wrong spot, spending their time on a project that doesn't quite fit - or isn't as much fun as they'd hoped. If those concerns sound familiar, read on for top tips on finding the perfect programme. 
Who can participate in marine biology volunteer work?
Believe it or not, nearly anybody can participate in volunteer work for marine biology - even if they aren't an experienced scuba diver! In fact, plenty of marine-focussed programmes require volunteers for "dry work", where they may not even be required to enter the water. Others offer opportunities for scuba students to trade their time and effort for certifications or incorporate volunteering into the Open Water course for a hybrid experience offering the best of both worlds.
Most marine biology volunteer programmes welcome a wide variety of participants. To make the most of their task force, these projects utilise each person's existing skills, helping to hone in on talents and determine where an individual fits best into the team. This means that passion and a strong desire to help the underwater world are often the only attributes you'll need in order to join! 
With the popularity of these volunteer opportunities on the rise, more and more projects are opening their doors to welcome participants from diverse backgrounds all around the world. You'll easily find options suited to couples, solo travellers, and university students. Family volunteer abroad programmes are also becoming more common, as are projects that welcome participants over the age of 50. What type of participant each volunteer opportunity caters to will be reflected both in how it is portrayed and what is provided. The atmosphere and activities, meals and housing, work hours, and level of education participants are required to hold are all indicative of the programme's target demographic.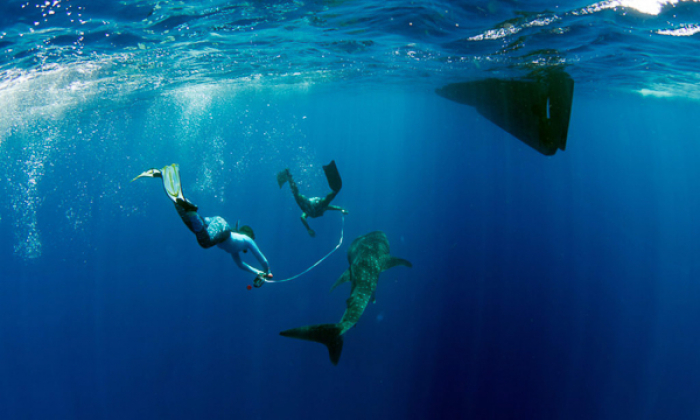 Recommended ecoventure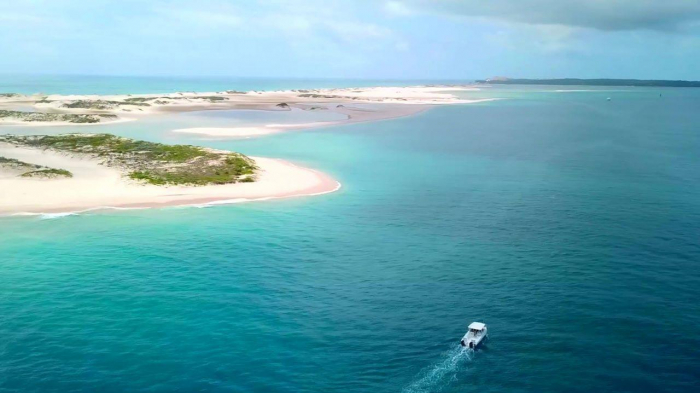 Bazaruto Center for Scientific Studies
BCSS is an innovative platform, hosting the first permanent ocean observatory focused on multi-ecosystem time series research in Africa. The facility opened its doors in 2017 to ...
Consider your interests when selecting a programme
Marine and coastal protection is a complex and multi-dimensional subject, and the majority of conservation programmes focus on a single core issue. This means you'll want to carefully consider your interests before choosing a project to join. It's possible to find programmes focusing on anything from reef conservation volunteer work to assisting coastal communities that rely on local fisheries, or conducting scientific studies in essential and at-risk habitats like mangroves and seagrass beds. You'll also find a wide variety of projects associated with specific marine life - including whale sharks, manta rays, and sea turtles, alongside many more. As a result, it's important to decide if you'd prefer to work with animals instead of people, and whether you'd favour charismatic creatures or less sentient underwater organisms like corals. 
Before making a final selection, consider how much time you're hoping to spend in the water. You should also keep in mind that projects associated with marine species won't automatically guarantee multiple dives per day. In fact, some programmes don't include that much time in the water at all. For example, coral restoration volunteers may spend the majority of their days working with coral transplants in aquariums or shallow dive sites. By contrast, turtle conservation holidays could include long nights of beach patrol or caring for eggs and hatchlings at a shore-based research and rehabilitation centre. On the other hand, some wildlife monitoring programmes may require hours each day underwater, passively observing different species and taking notes. Going into your volunteer opportunity with balanced expectations will help you avoid disappointment and make the most of your time!
Ready to get involved in a marine conservation project abroad?
Search and compare for our hand selected Ecoventures
Select an opportunity based on where you want to travel
No matter where in the world you live, there's a good chance that you'll need to travel in order to join a marine volunteer project, and combining travel with conservation is one of the real attractions of this type of experience. But, since you'll be spending weeks, or even months, wherever the programme is held, it's essential to pick a destination in which you'll be comfortable. 
Start by considering what type of destination you'd like to spend time in. In addition to your volunteer efforts, are you hoping to relax on a beach whilst enjoying tropical weather? Are there other watersports or activities that you want to participate in? Do you prefer a quiet getaway in a small and remote town or a fast-paced big city setting with all the comforts of home? Convenience is also an important factor to keep in mind. If you need the internet for work or social activities, a remote destination might not be your best bet. Far-flung and ultra-remote volunteer opportunities can also pose challenges for people with complex medical requirements, specialised diets, or any lifestyle preferences that are uncommon in remote areas. And, if you're only planning to spend a few weeks on-site, a more convenient and easy to reach location might be best, saving you time in transit. 
On the other hand, location might not be particularly important to you - if you're passionate about the work you're doing, you might hardly notice where the programme is held!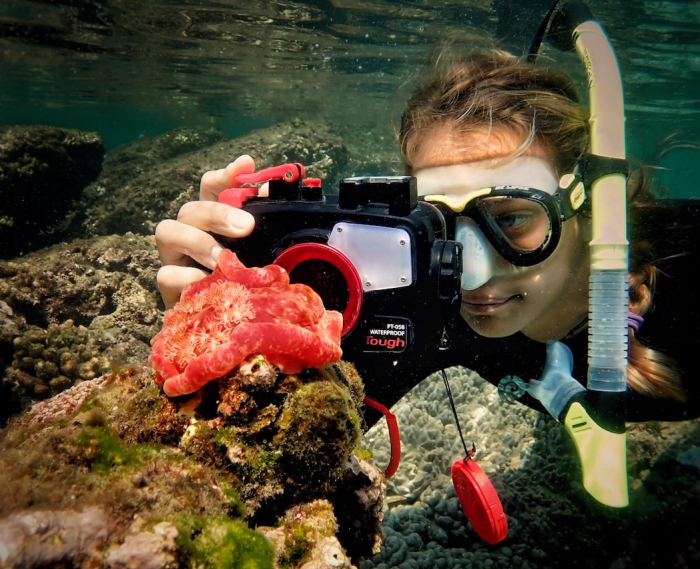 Recommended ecoventure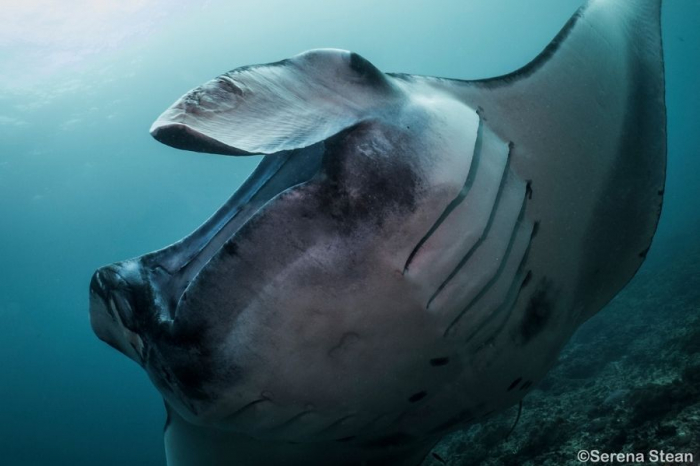 Lembongan and Nusa Penida
Indo Ocean Project Nusa Penida
Indo Ocean Project is a marine research and conservation program in the heart of the coral triangle, training the next generation of dive professionals through their conservation ...
Decide on the duration of your trip
Before applying for volunteer positions, you'll also want to decide how long of a commitment you can feasibly agree to. Many programmes ask for a minimum commitment of two weeks, creating an easy opportunity to volunteer during a typical break from work. But, staying for longer, perhaps four weeks or more, will let you make the most of your time away. Extended stays leave more time for exploring the area where you're volunteering and will let you dig deeper into the project. 
You might also consider how your length of stay impacts your budget. Longer trips can feel more affordable as the experience you gain becomes more valuable in the long run, both to you and the project. Also, spending more time away can help balance out less-convenient factors like long transit times and expensive airfare. Lastly, if you need to purchase some specific items for your trip, like a tent, dive gear or protective clothing, using them for a longer time will help their cost feel more reasonable. 
Recommended ecoventure
Malaysia
Perhentian Turtle Project
The Perhentian Turtle Project (PTP) was officially established in 2015 as a sea turtle research and conservation initiative under Fuze Ecoteer Outdoor Adventures Sdn. Bhd., in the ...
Pick a project that contributes to your goals
Are you hoping to find a project that fits in with your college, university, or work life? There are a wide variety of overseas volunteer programmes for college students and university volunteer abroad schemes available, and experience gained will always look good on a resume. However, it's absolutely vital that you select a project offering the right type of reward for your investment. 
Before signing up to volunteer abroad, it's important to know whether you'll earn anything in exchange for your time, other than experience. Some programmes offer scuba certification or other non-university diplomas and credentials that could later come in handy, rounding out your resume or CV. Other projects award college credits or partial marine biology course completion in exchange for your volunteer hours. No matter what a project promises, if you're hoping to use the experience to enhance your education, you must verify that your institution will recognise the credits. Otherwise, they may not be applied to your certification or application. 
If a programme that truly speaks to you does not work with universities to offer course credits, consider asking for a letter of recommendation or document showing your on-site hours and the scope of your commitment. College and work applications often request personal and professional references. This could be an excellent opportunity to demonstrate your commitment to the environment and willingness to give back to the underwater world. 
---
---
Join the ZuBlu community to receive the latest insights and unmissable adventures
Don't worry, we'll only send you really good stuff - and we never share your details
---