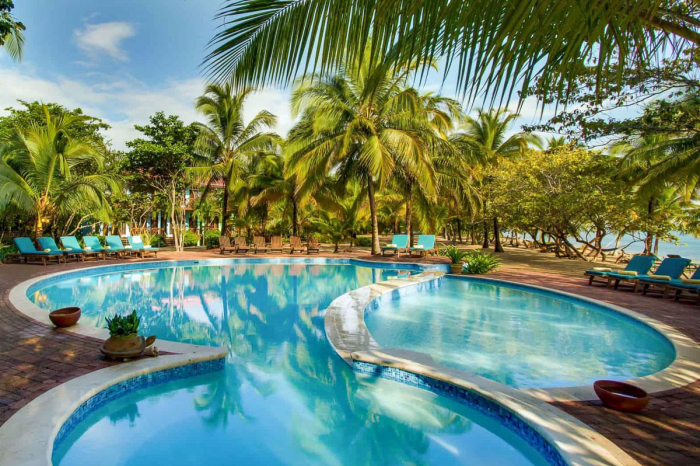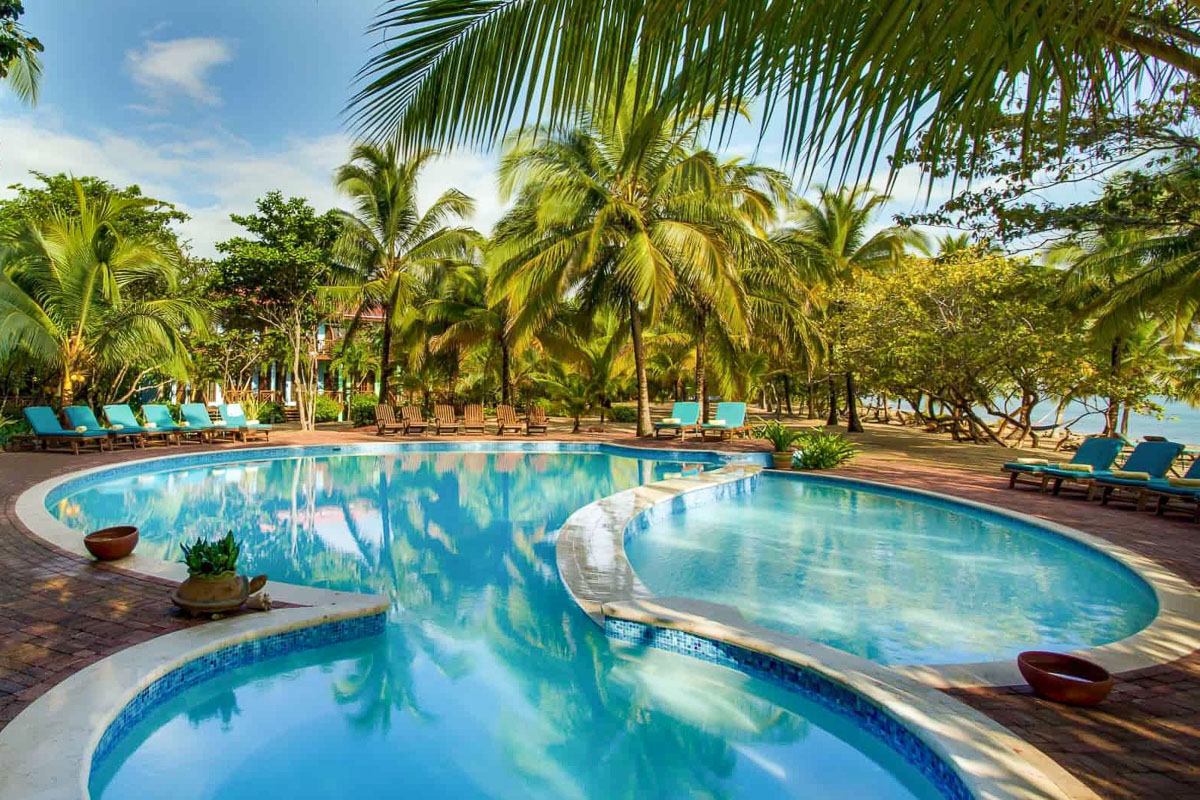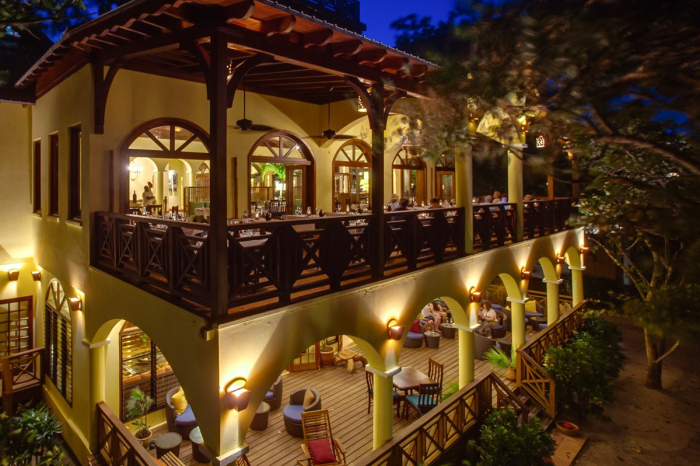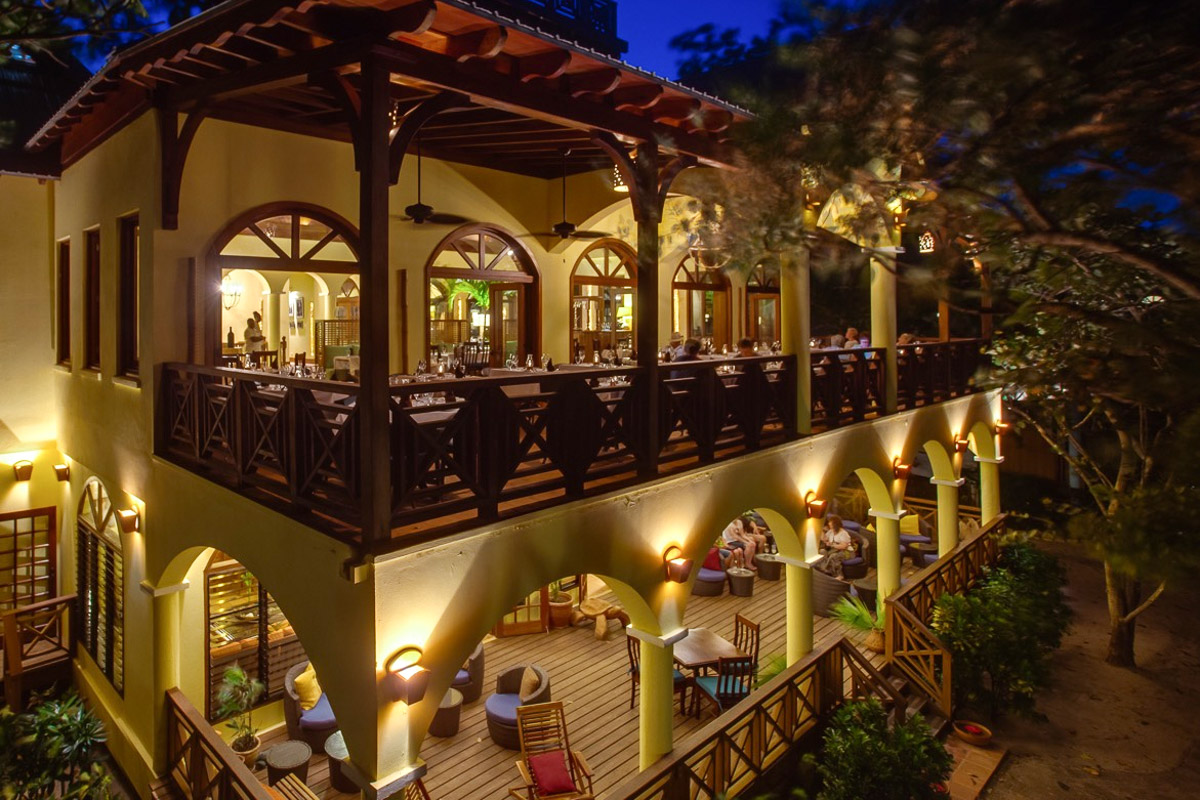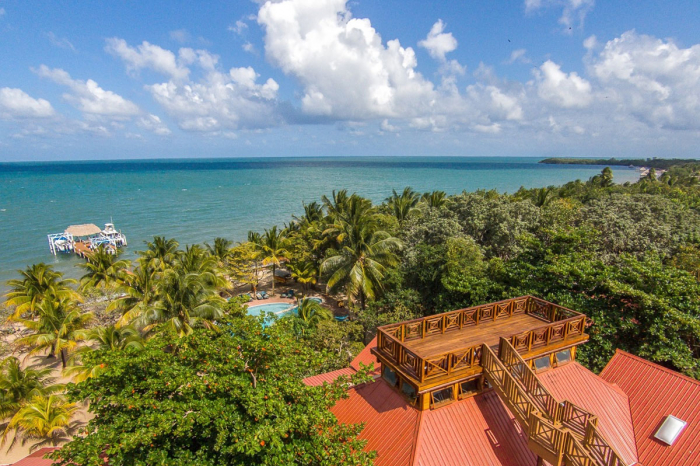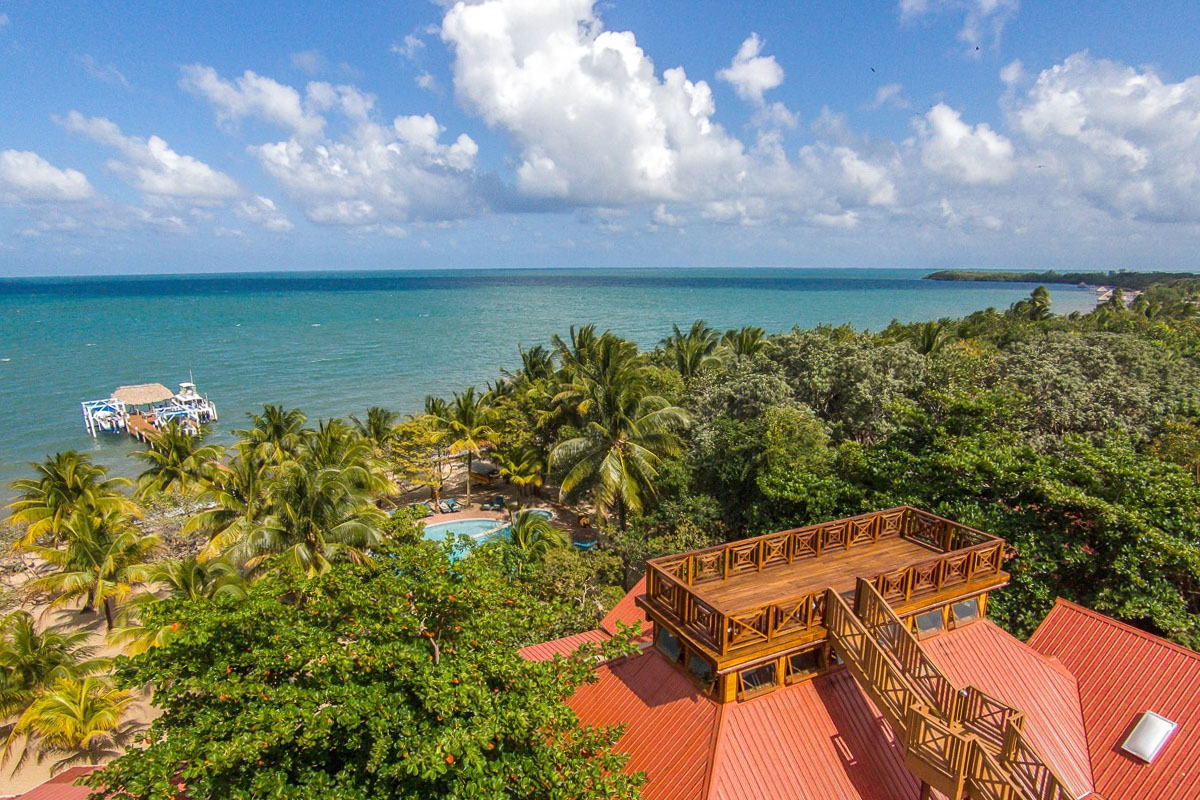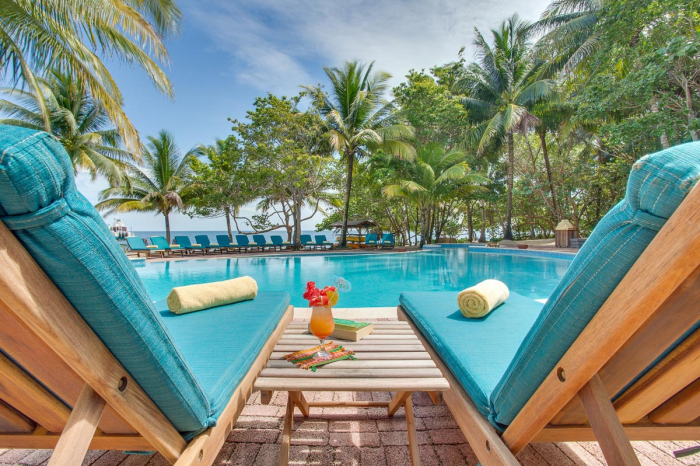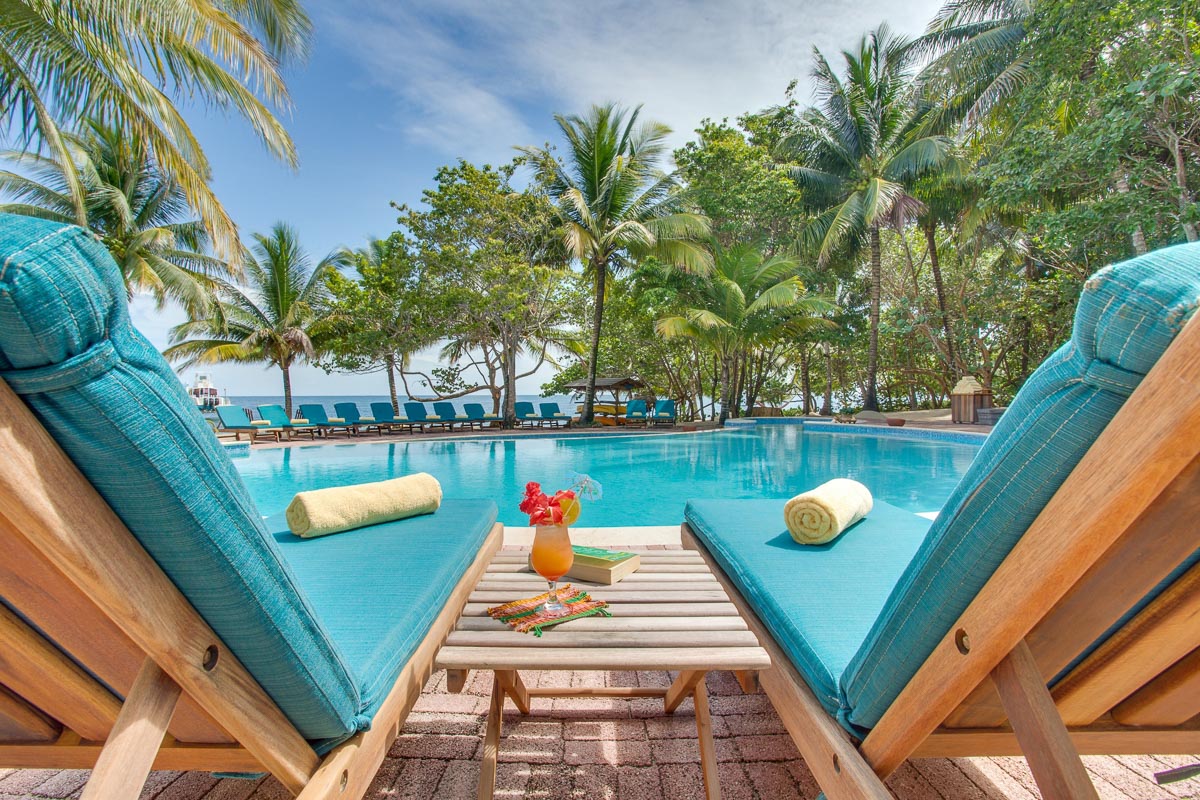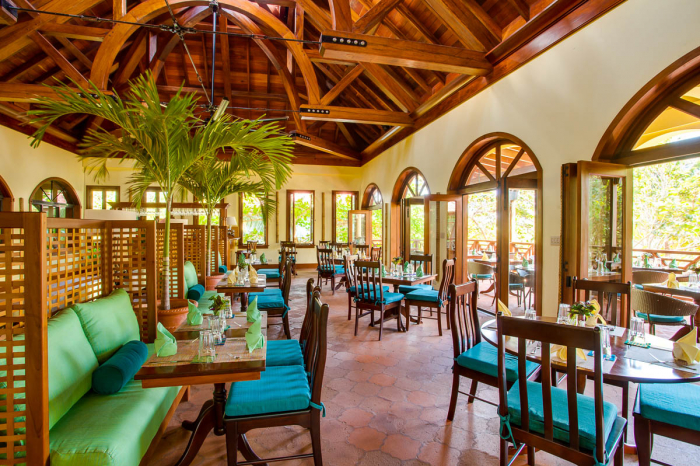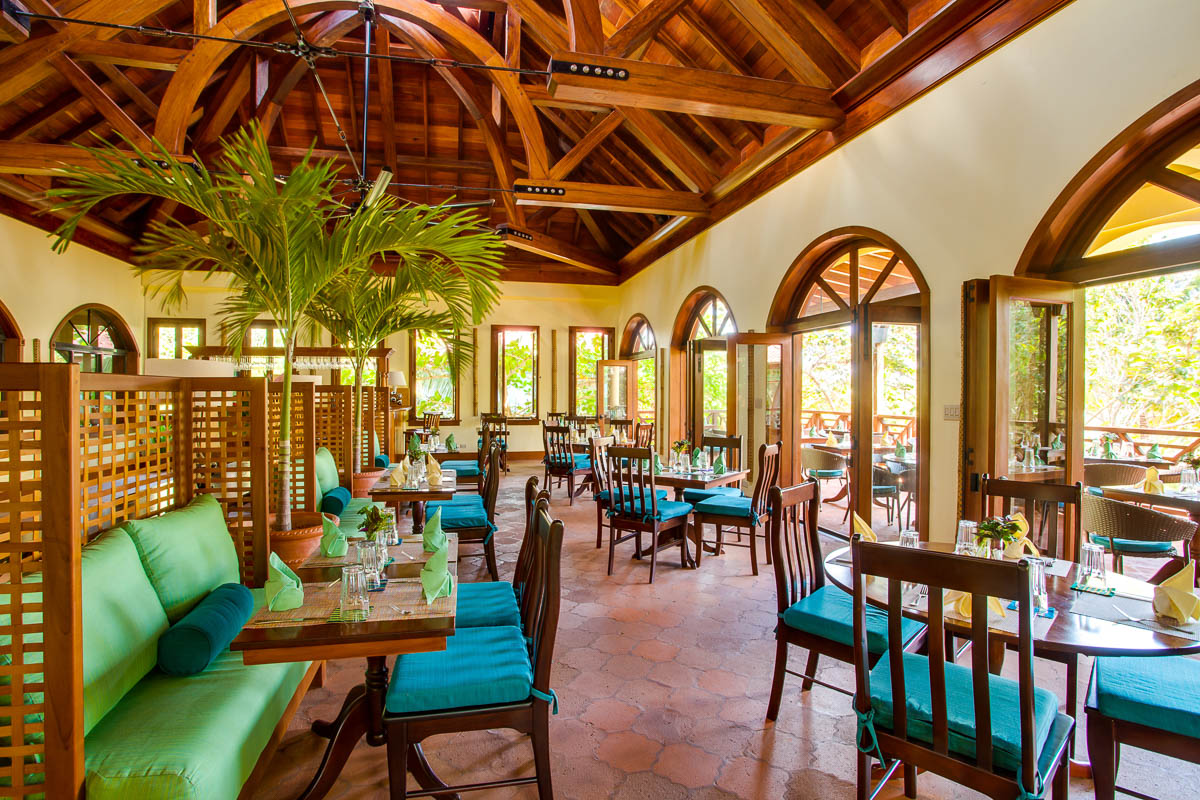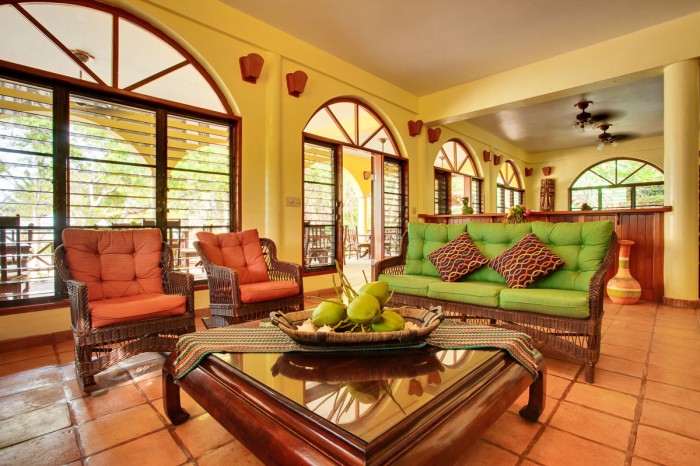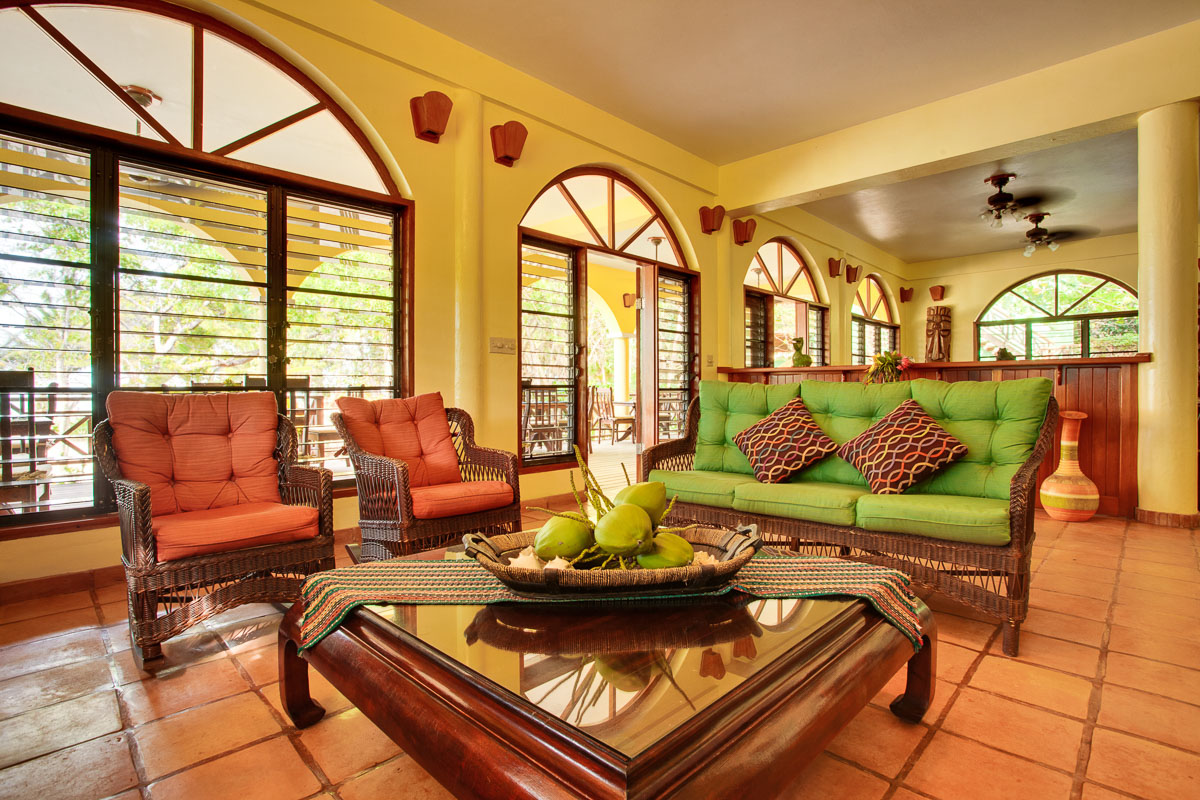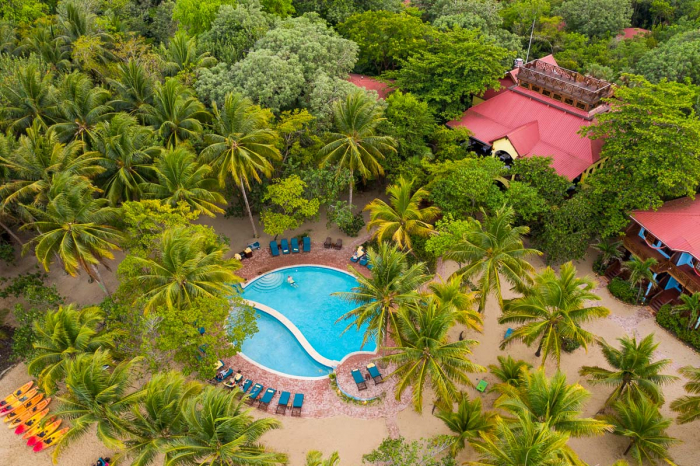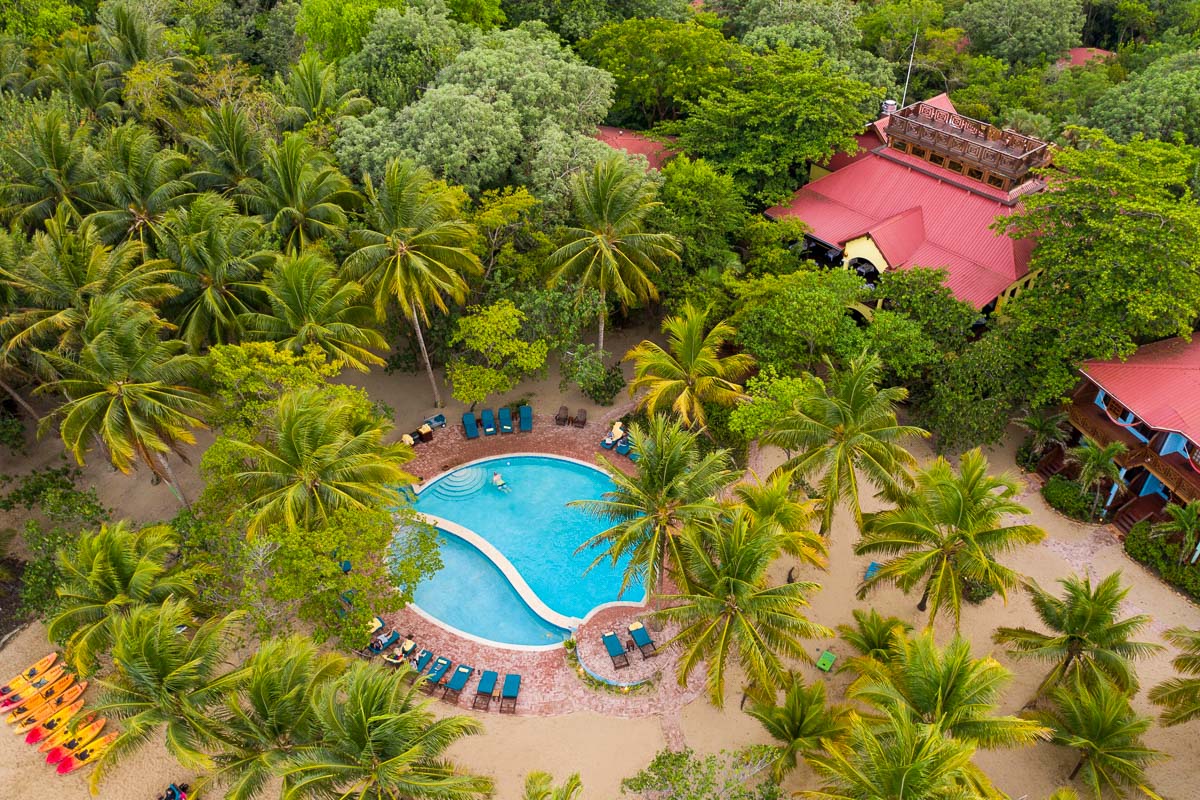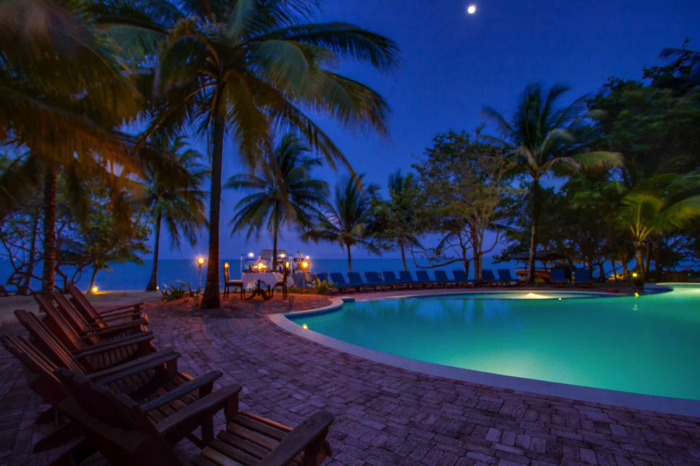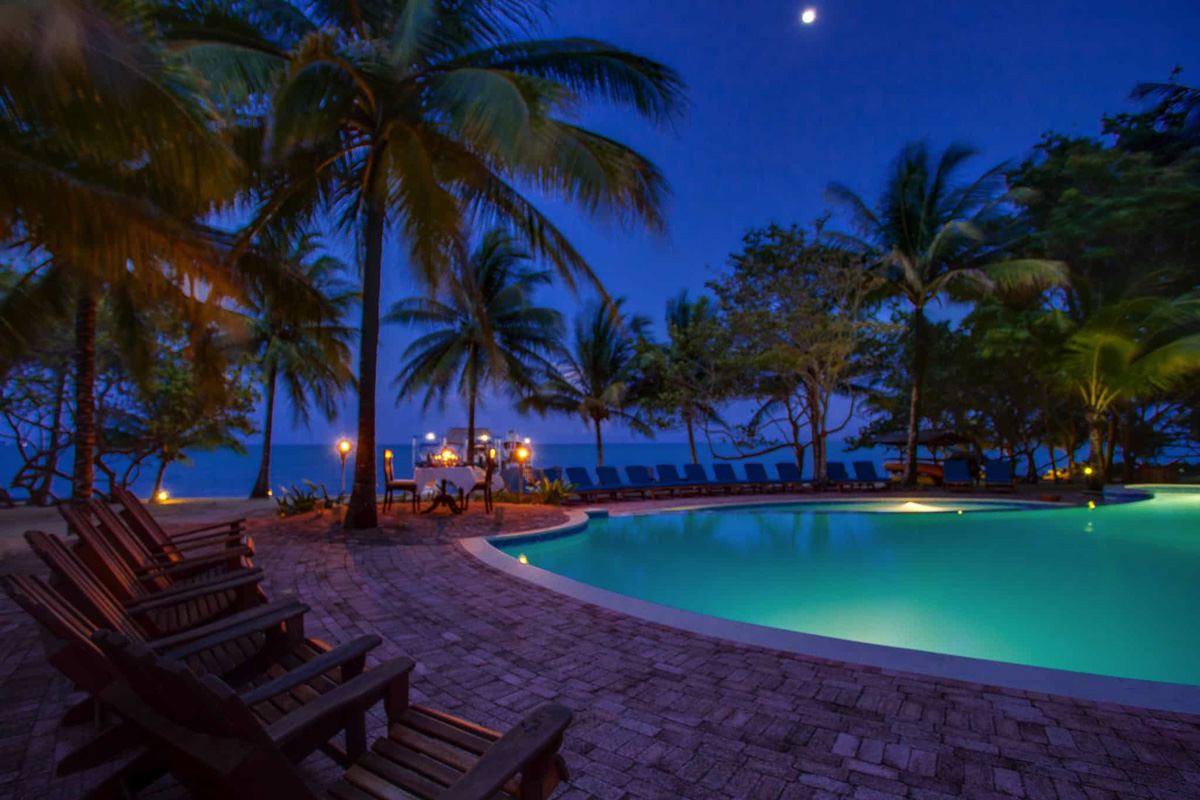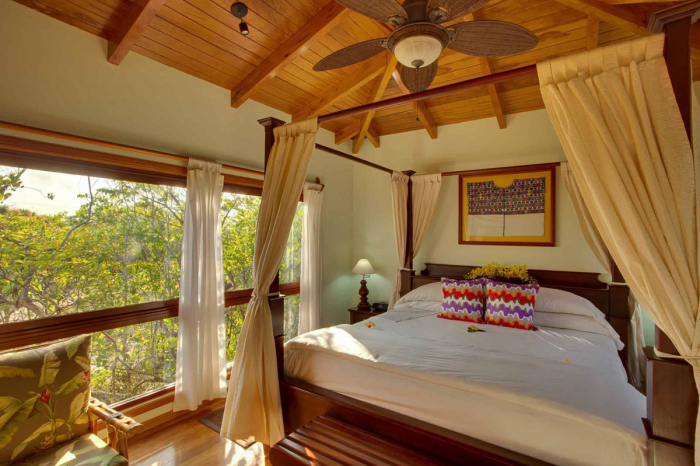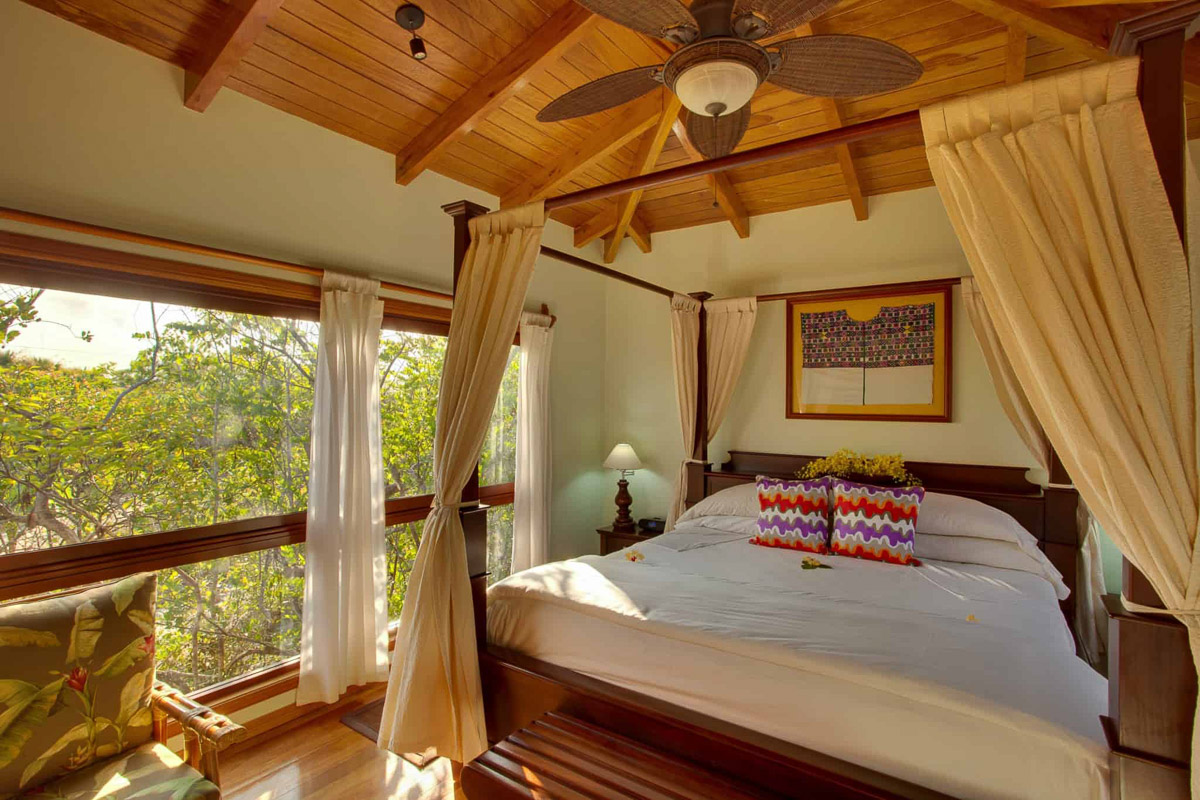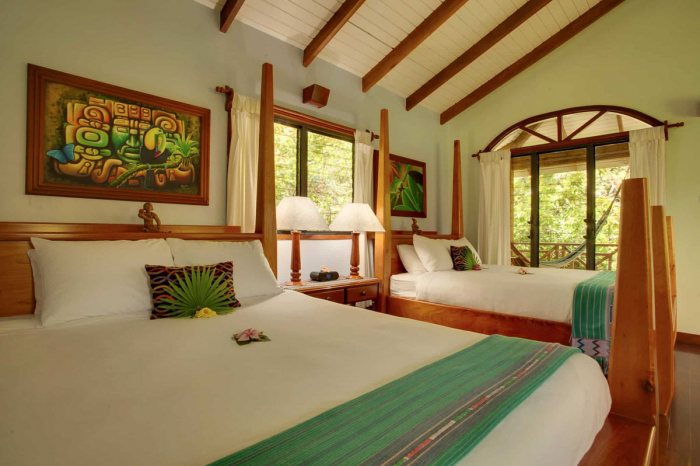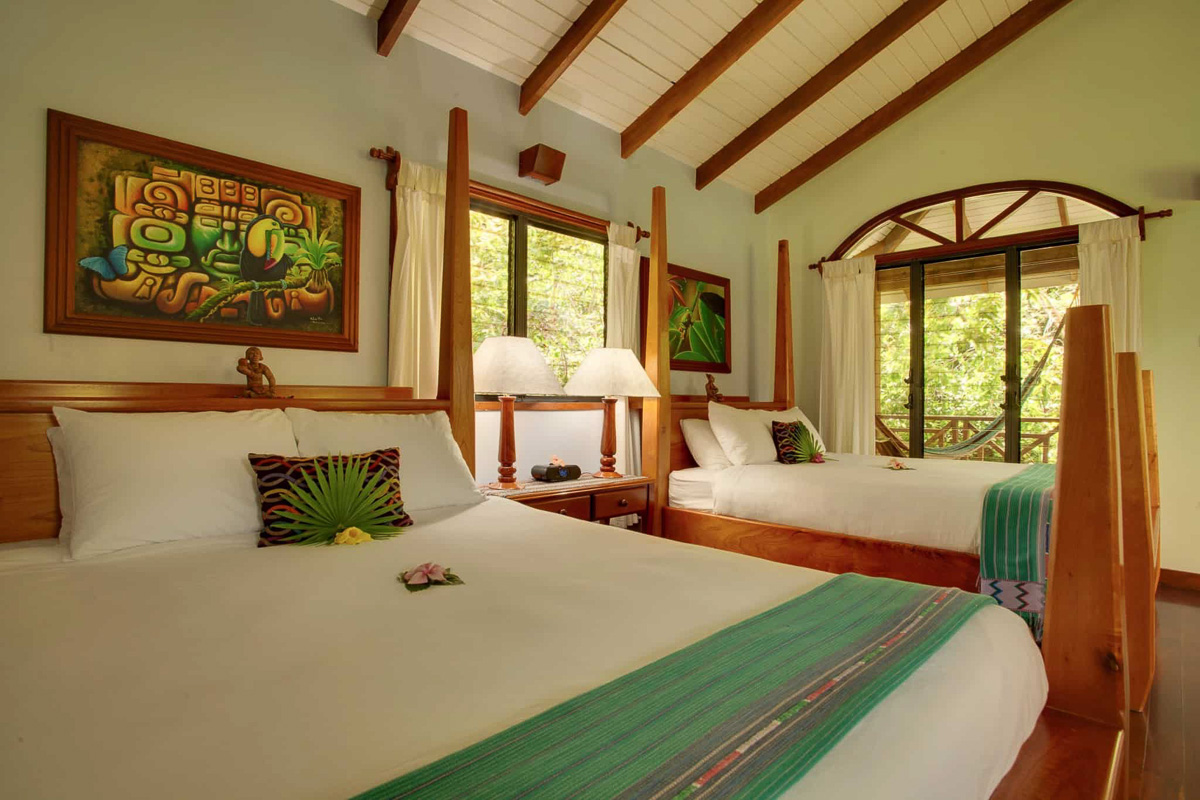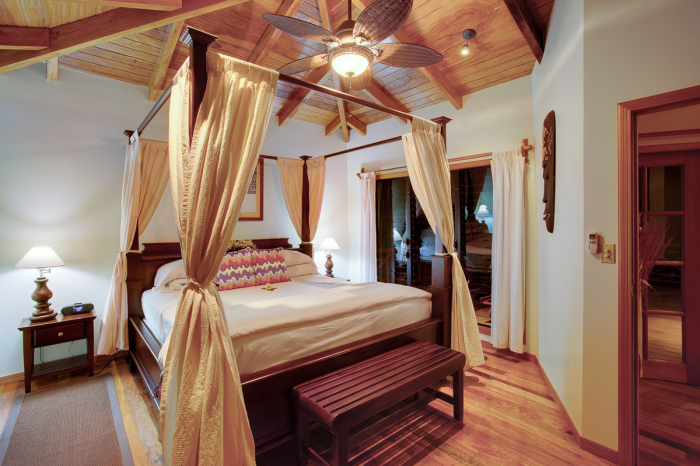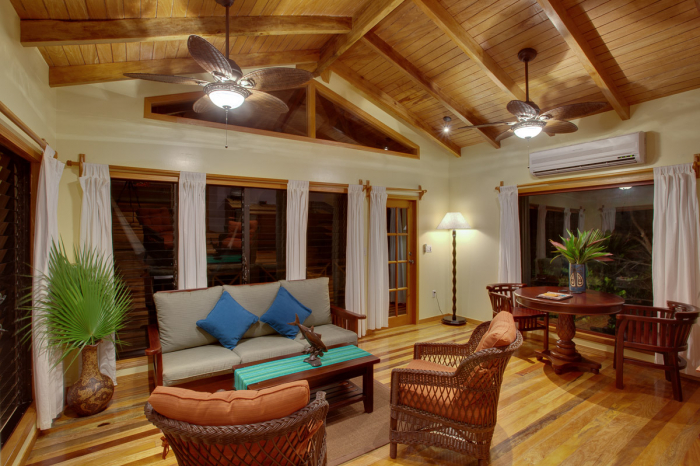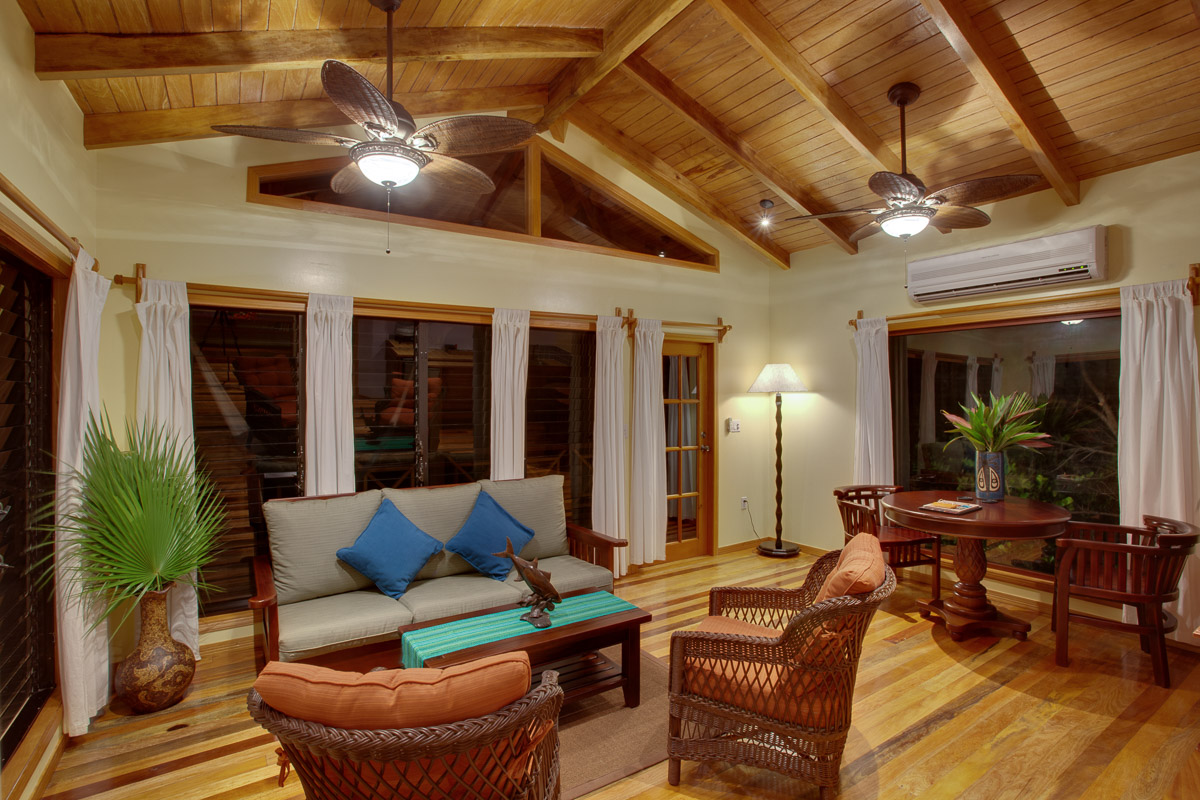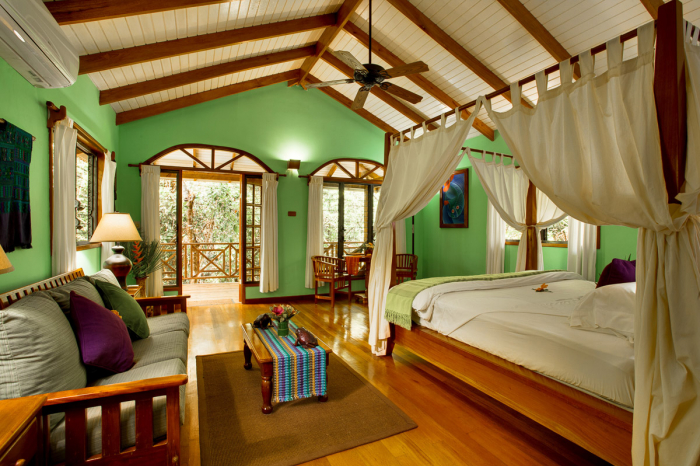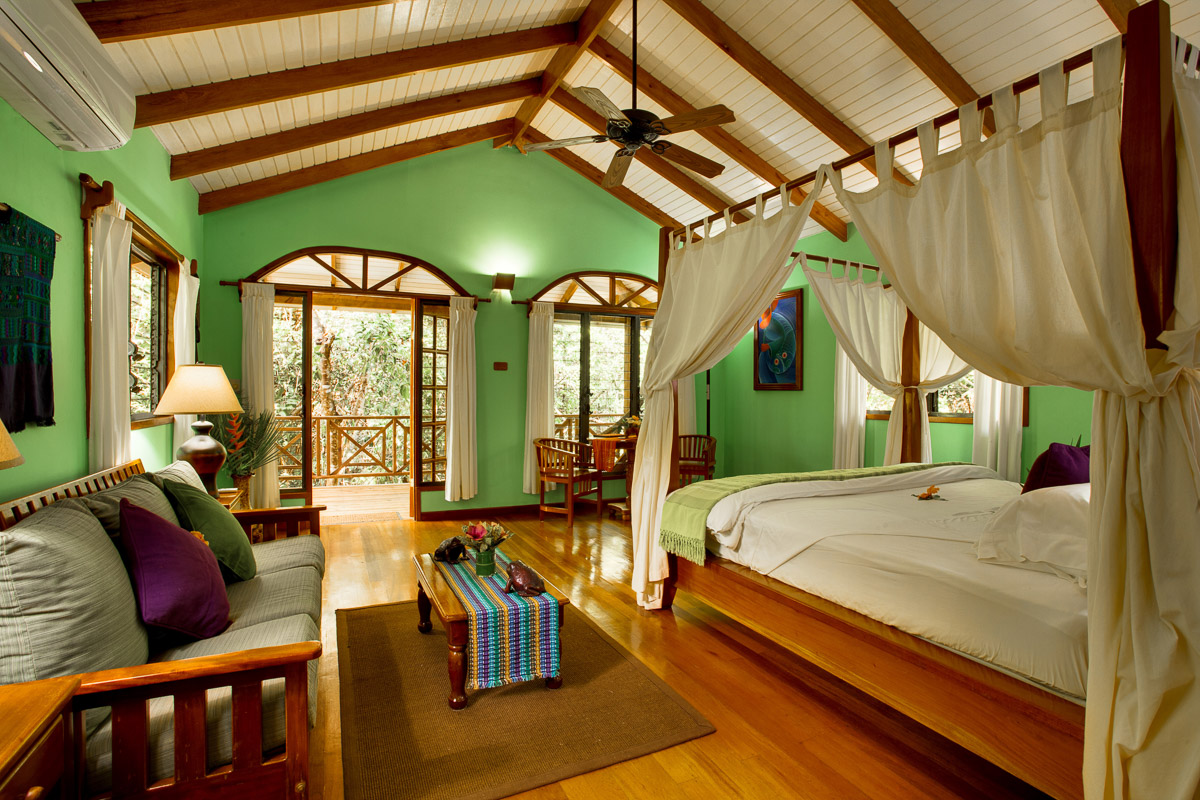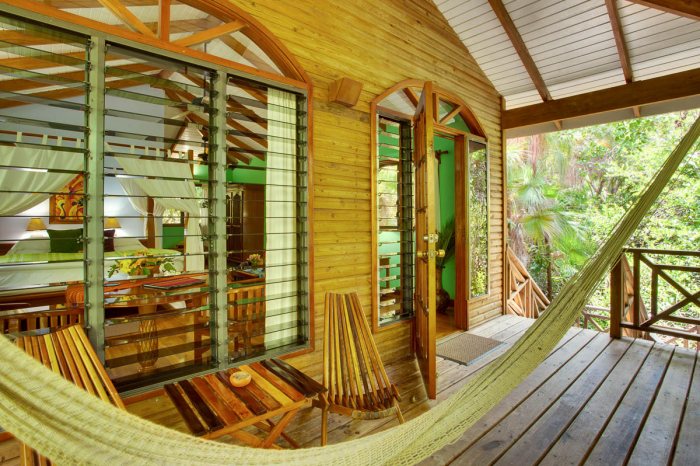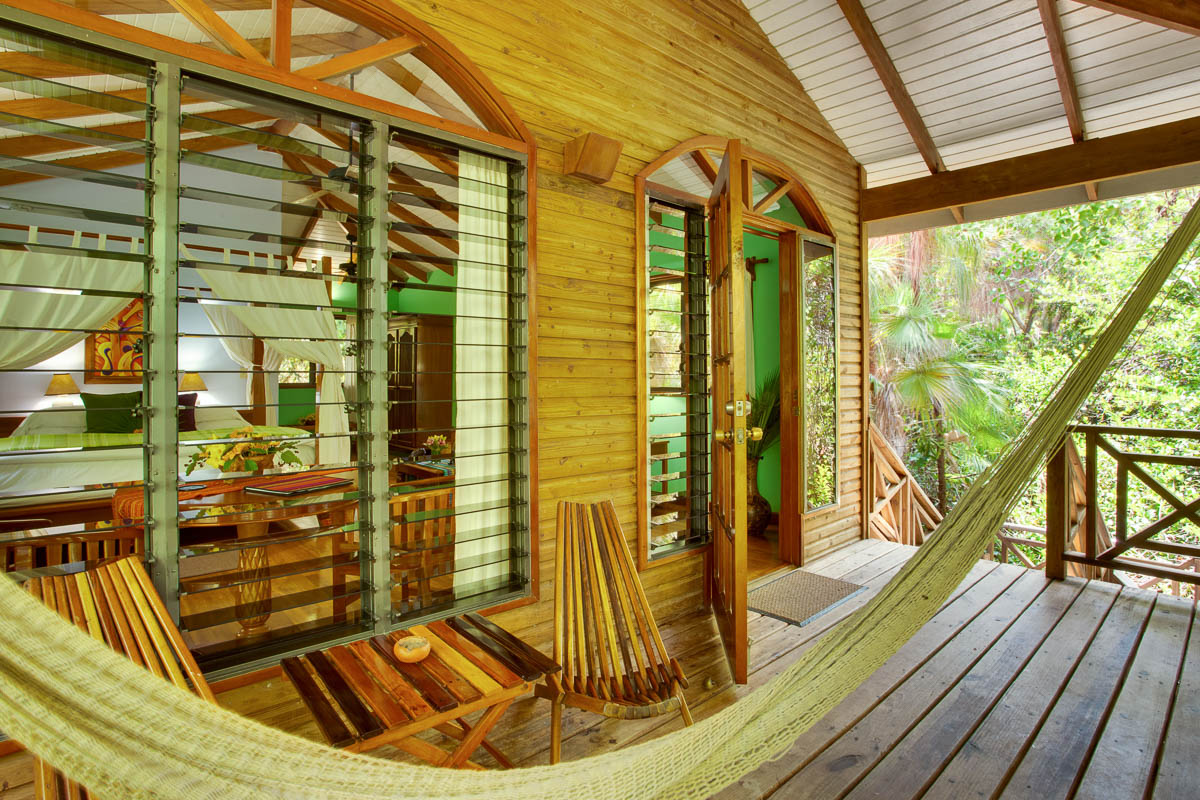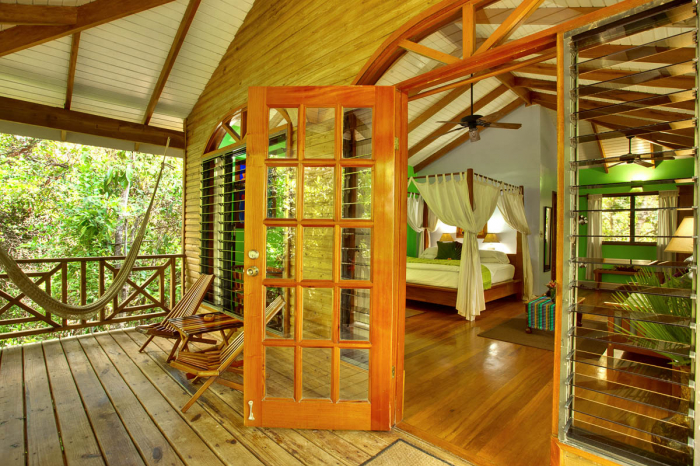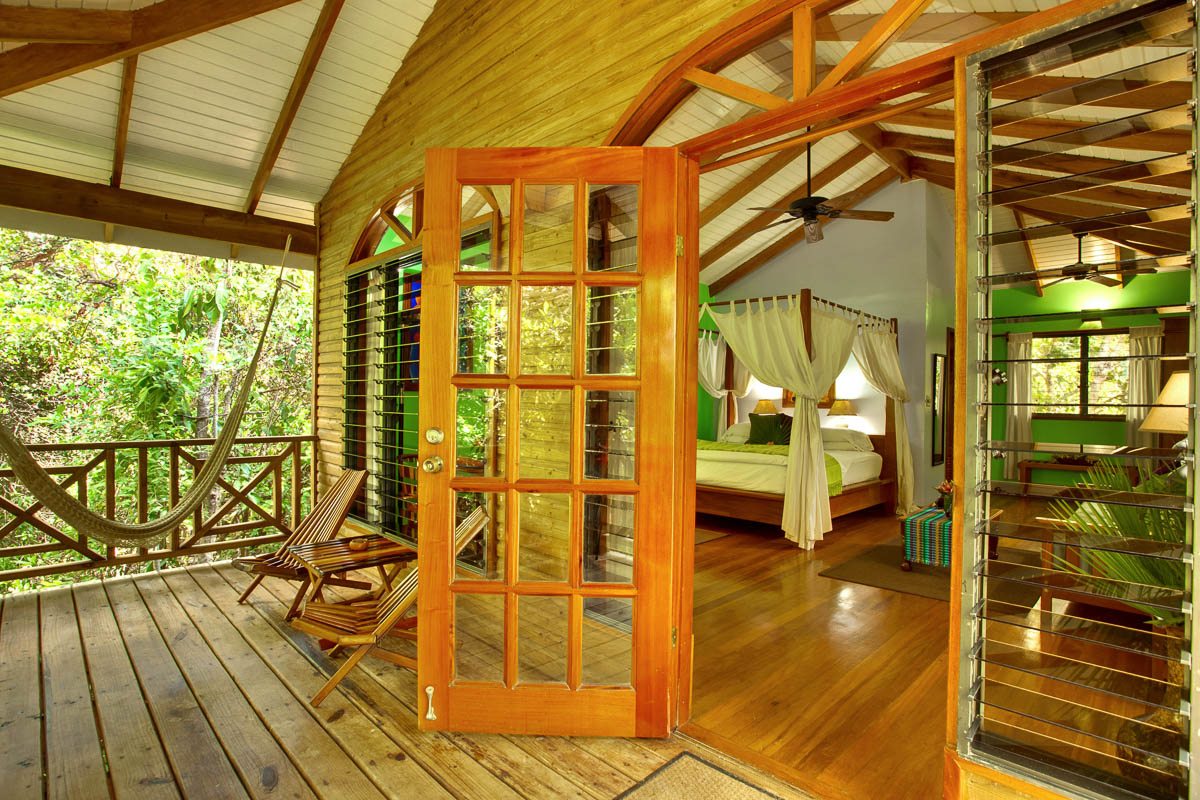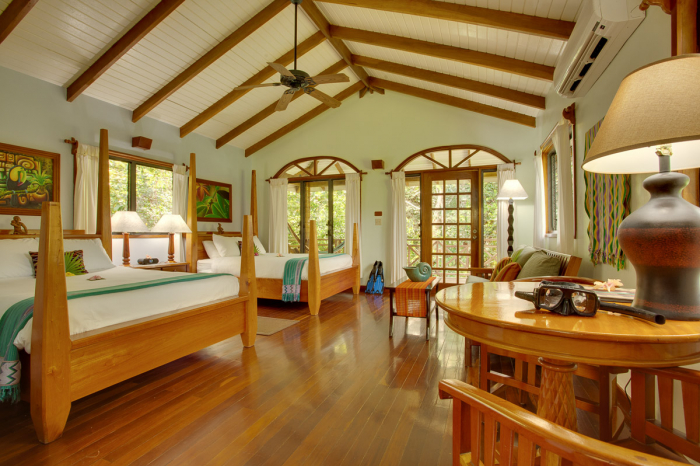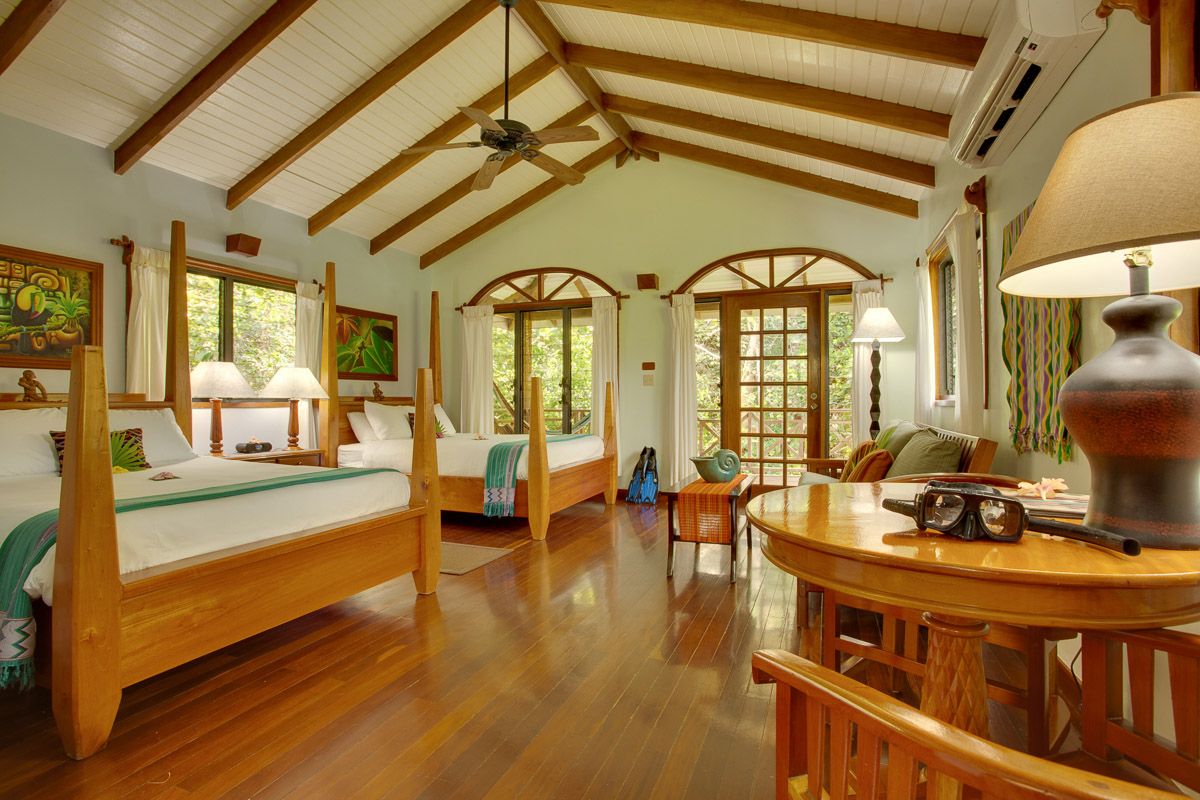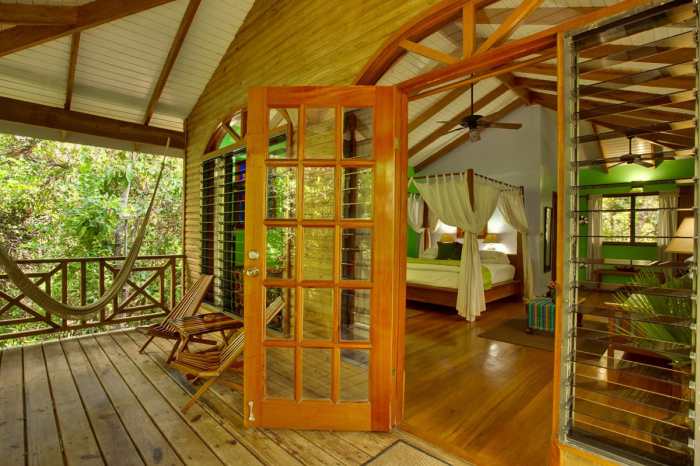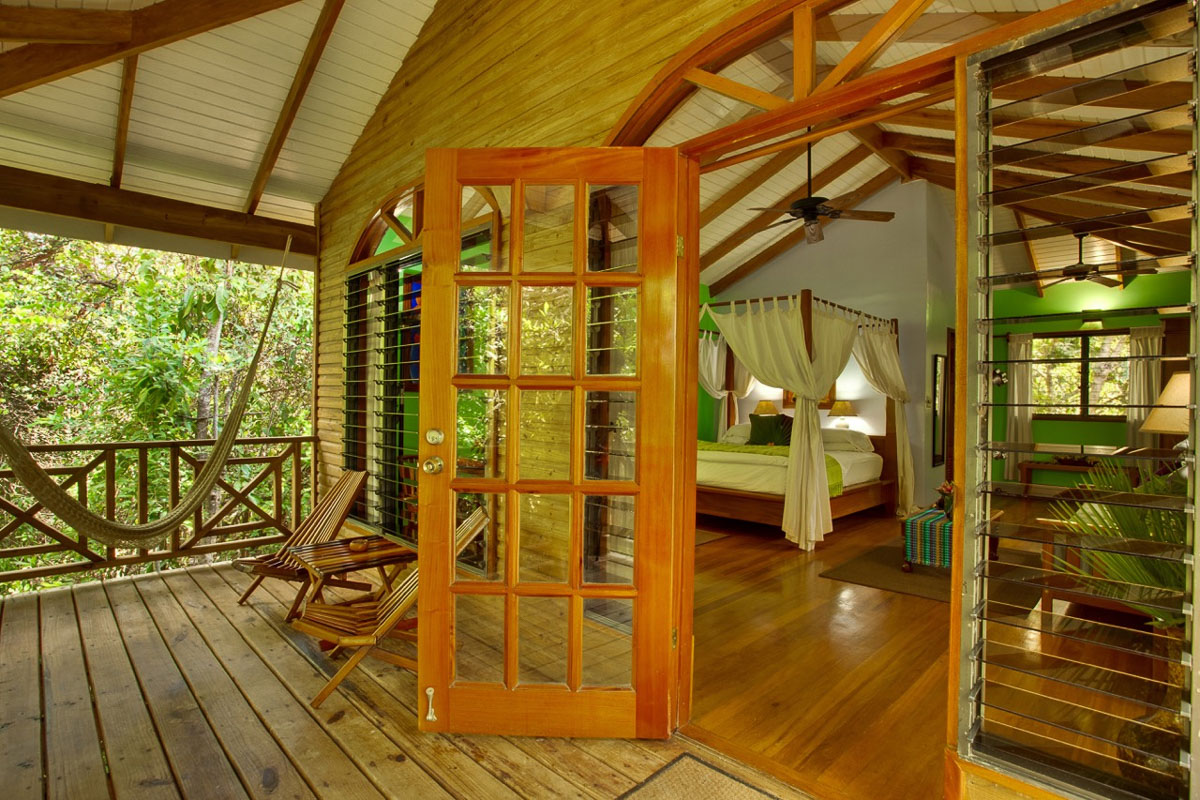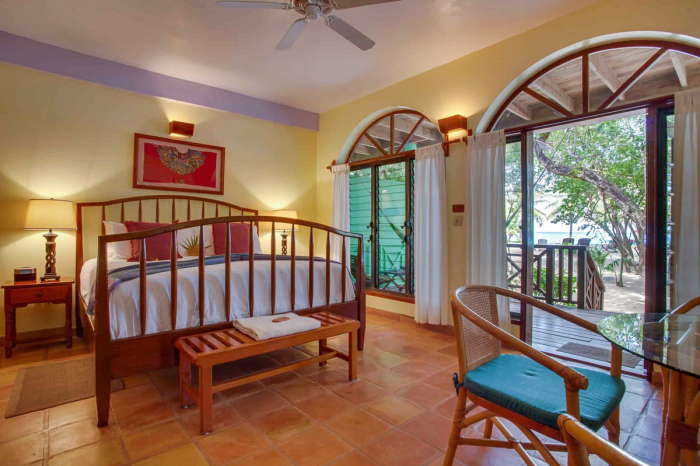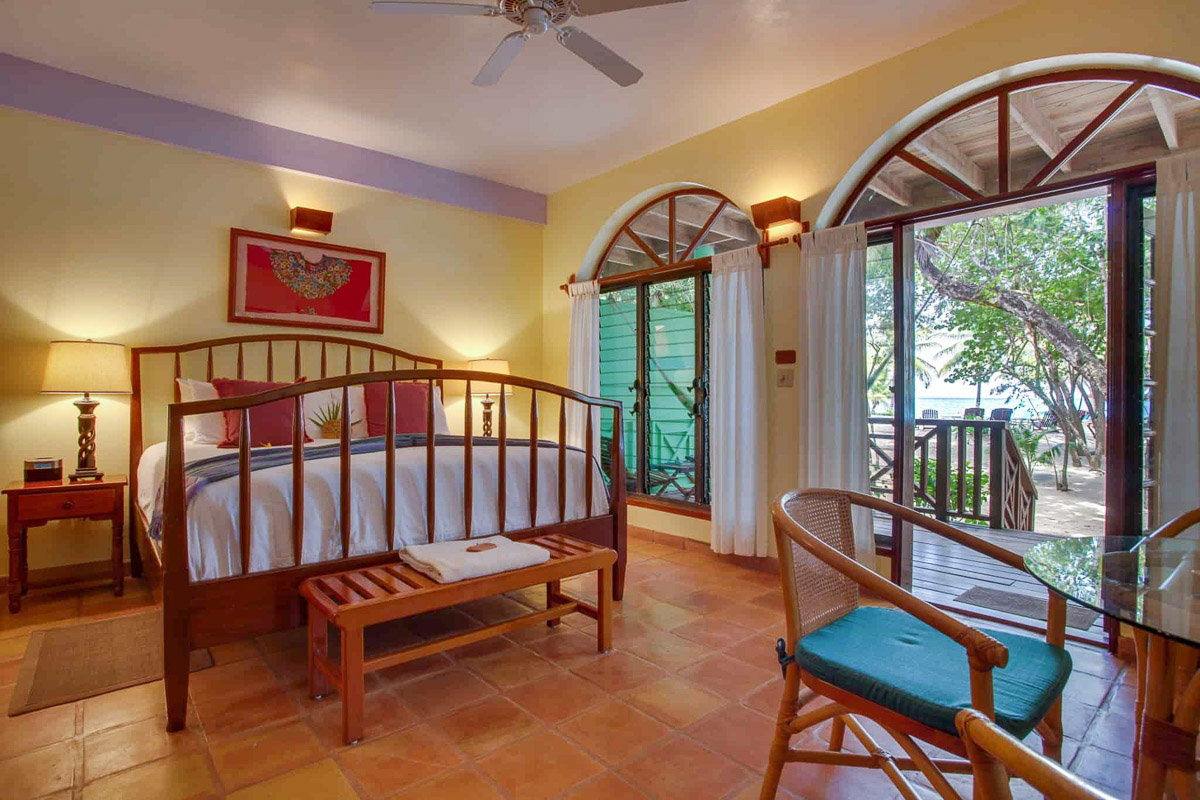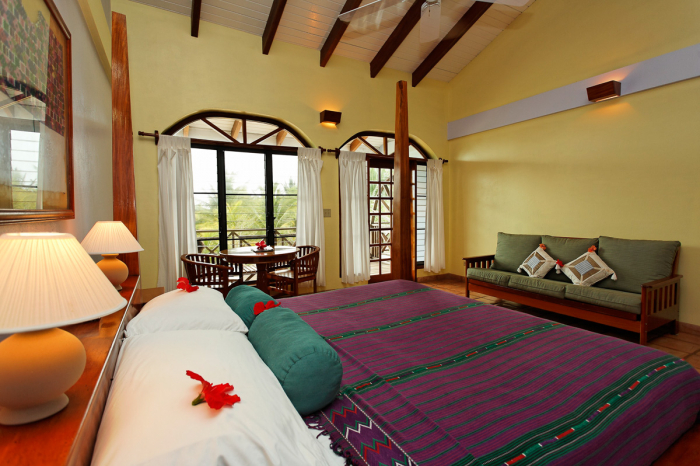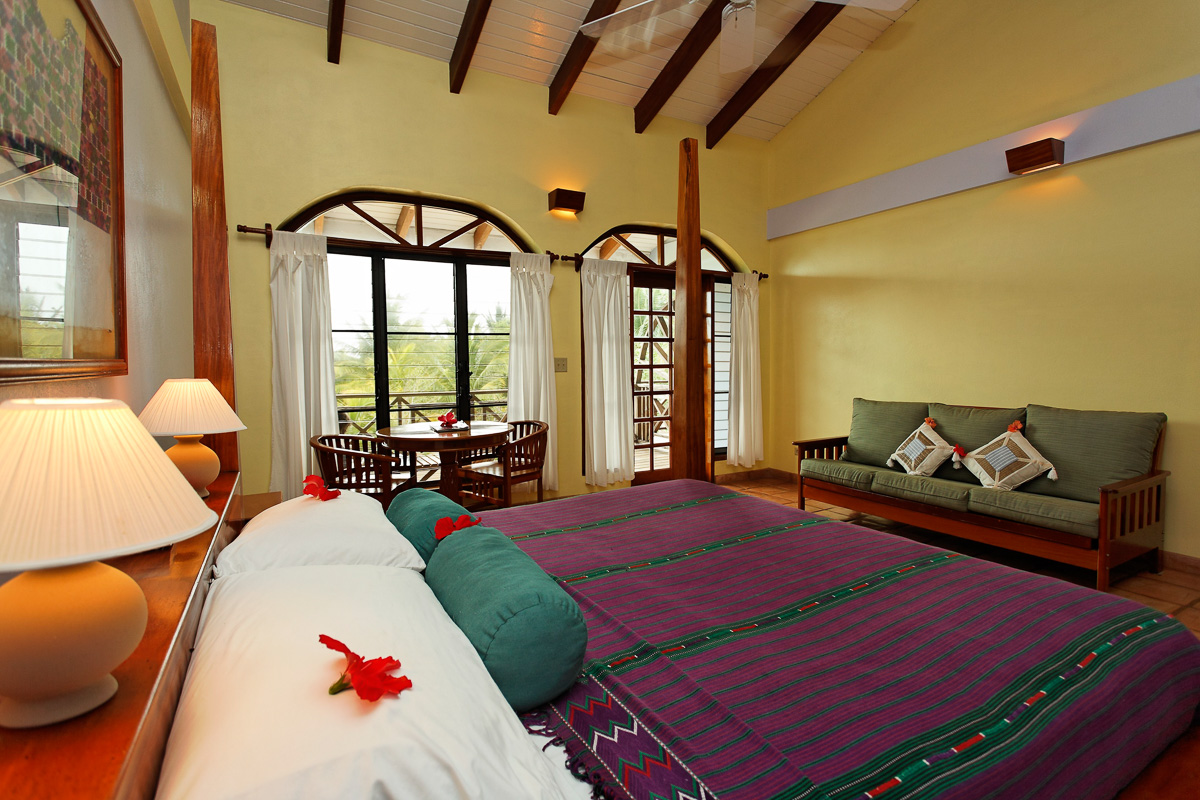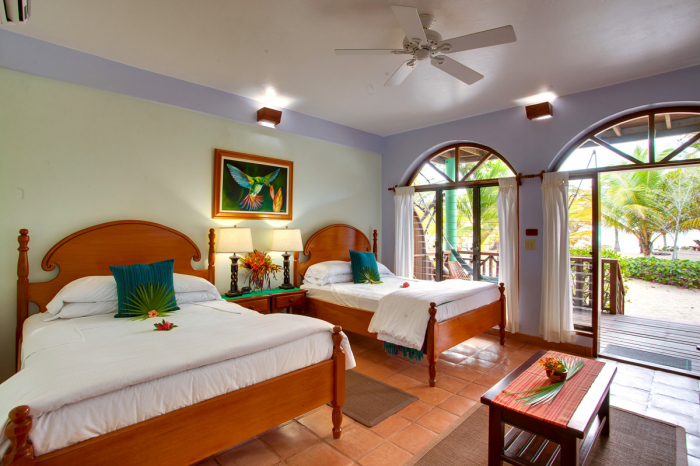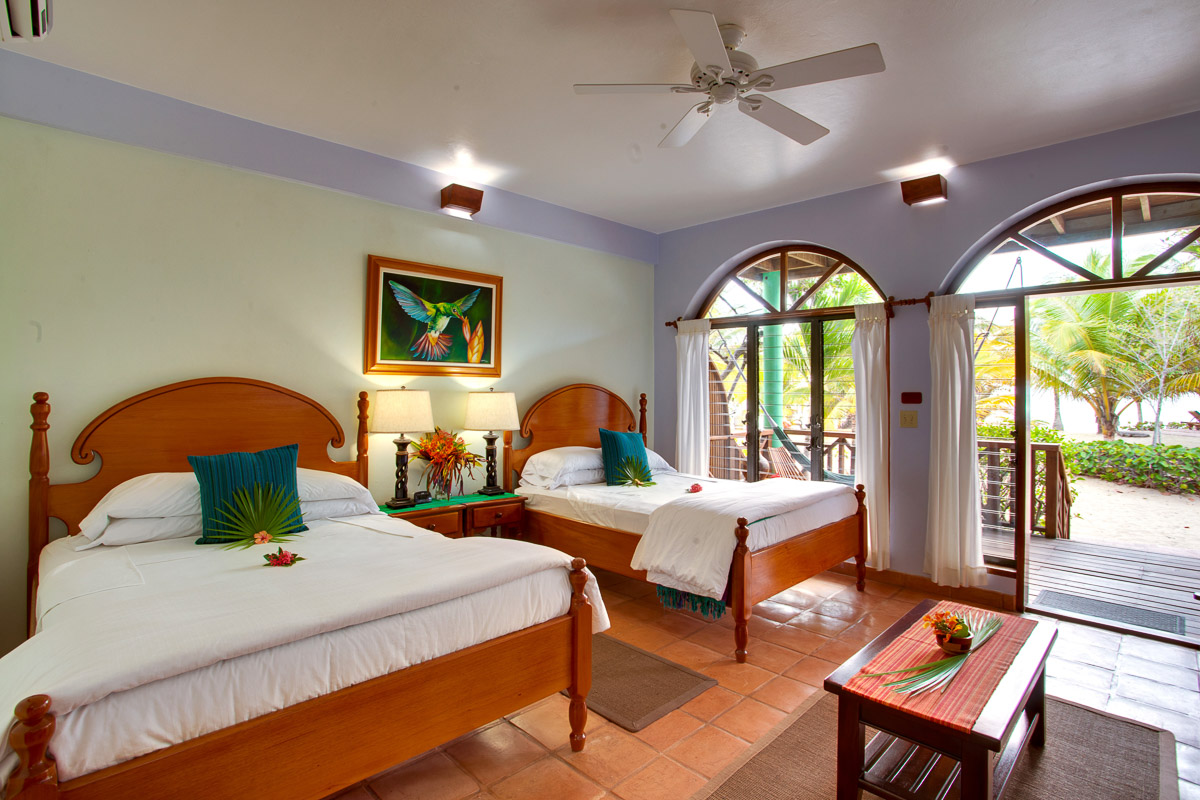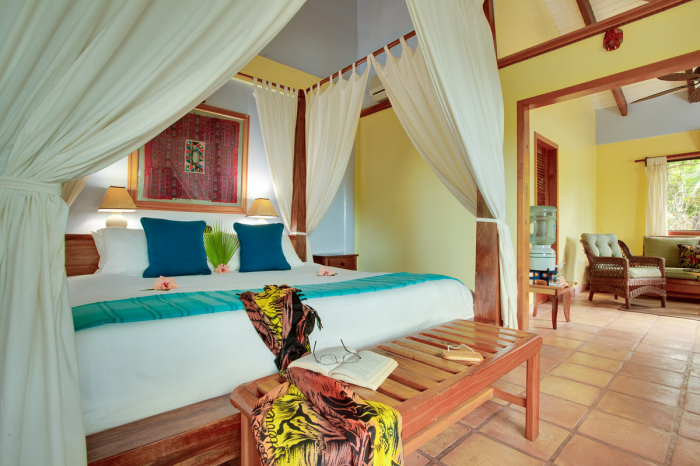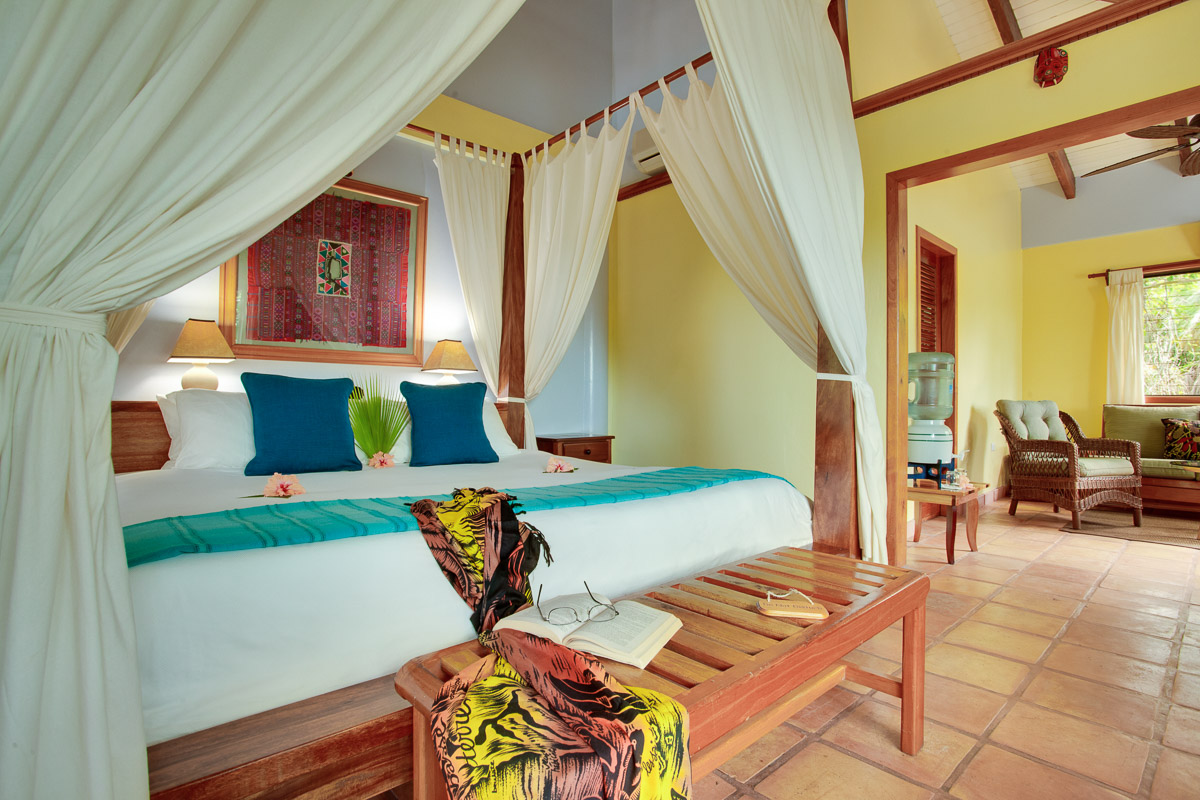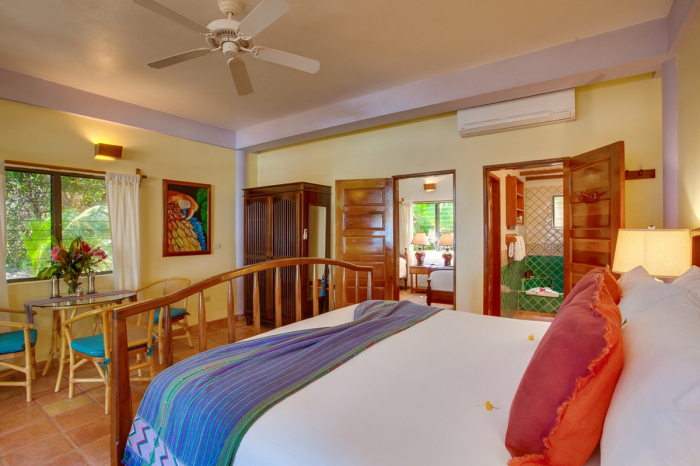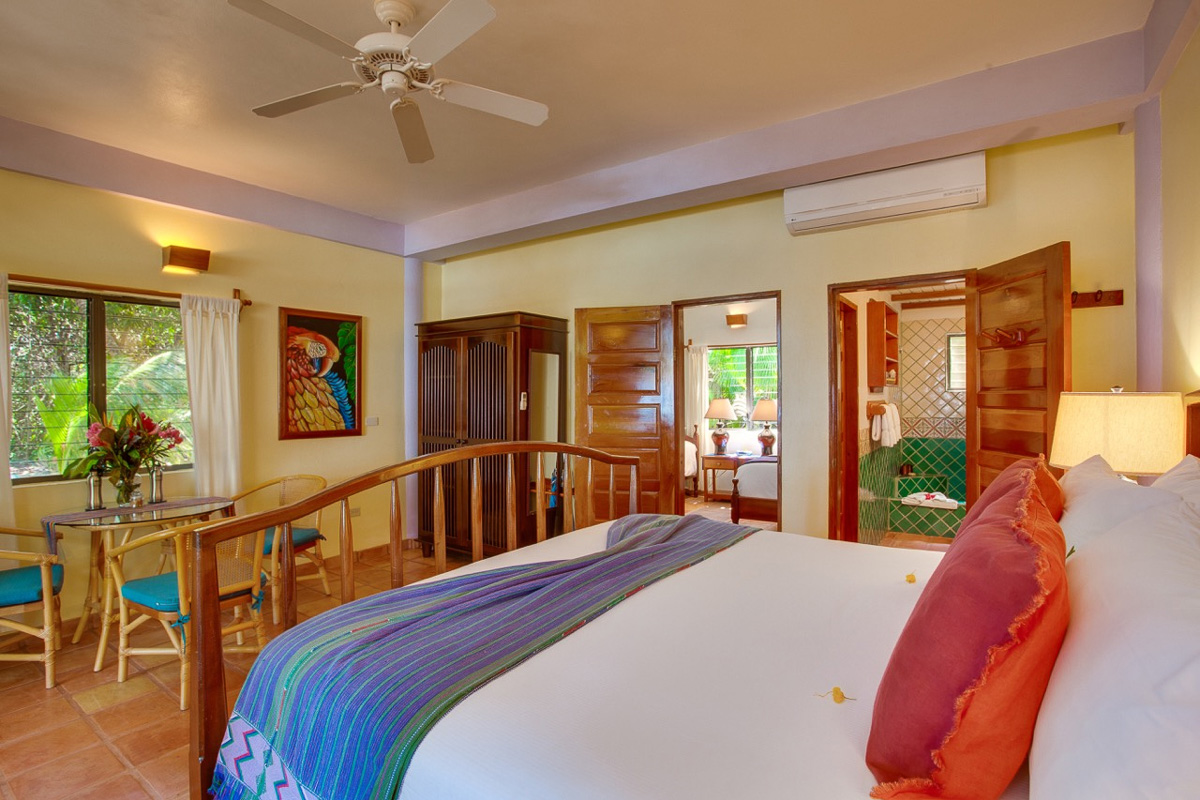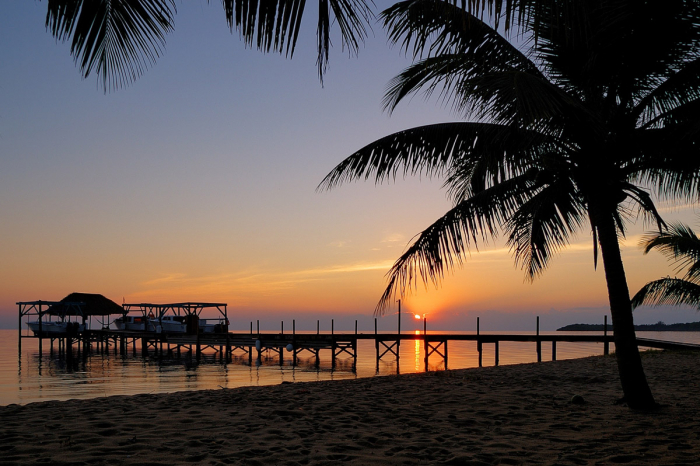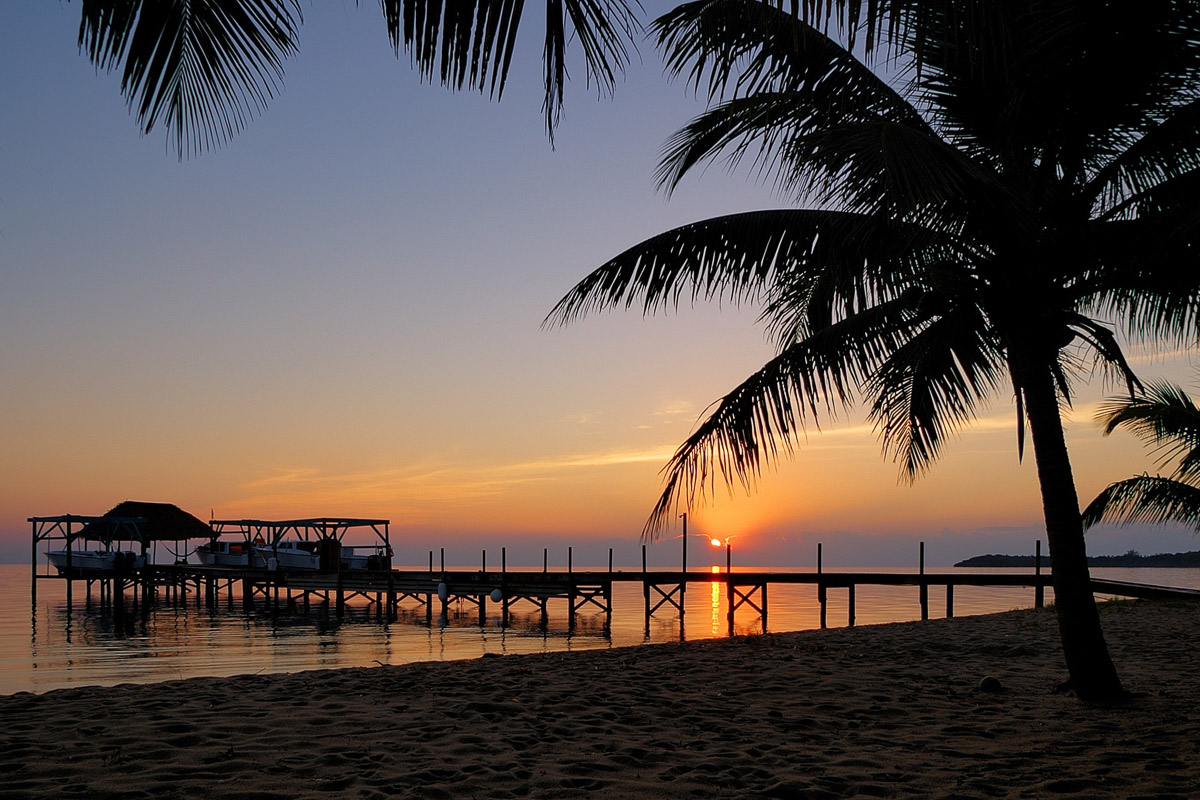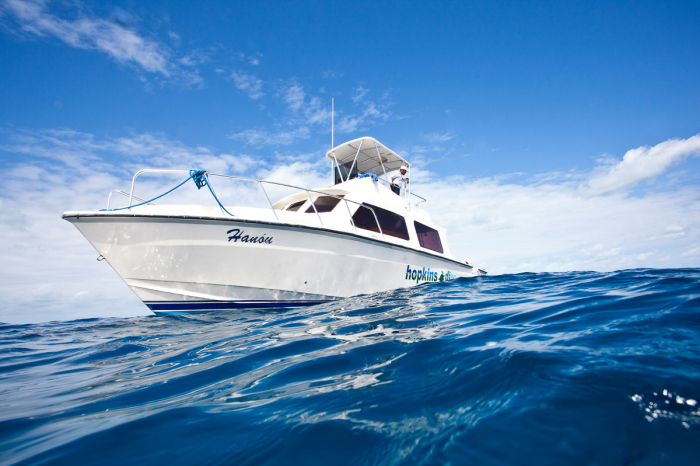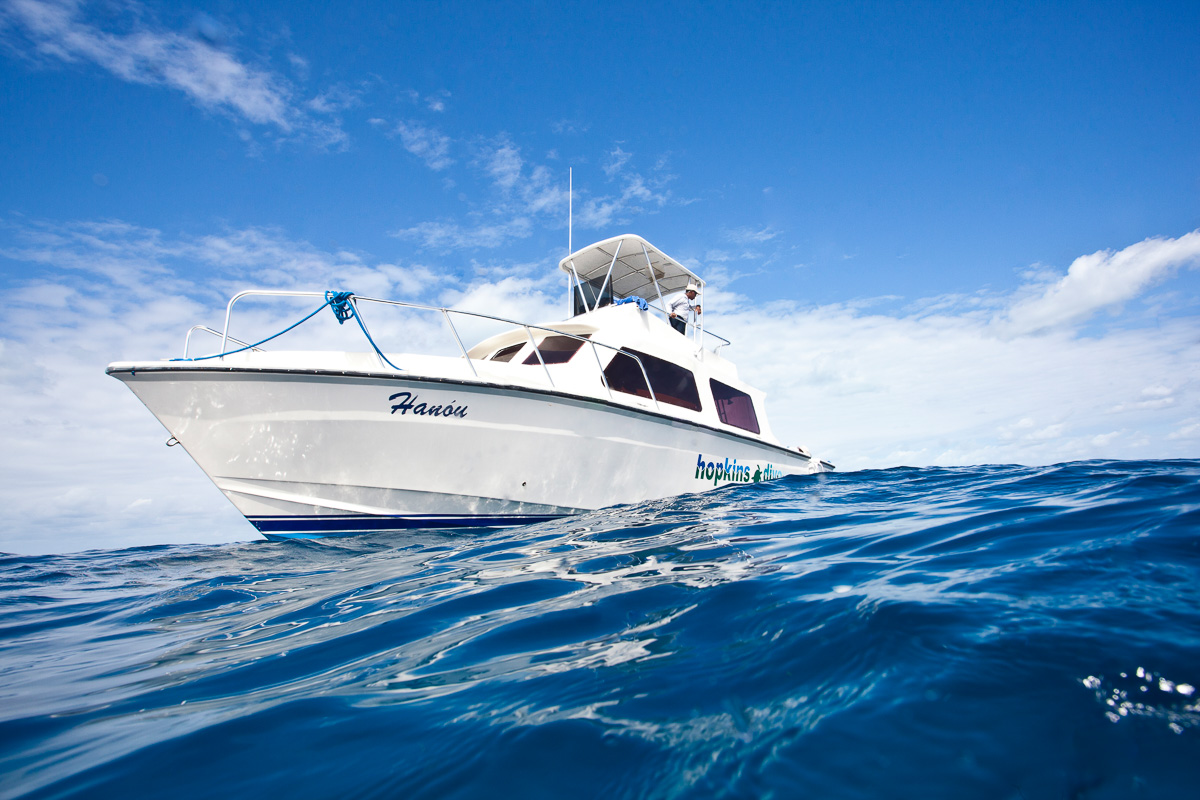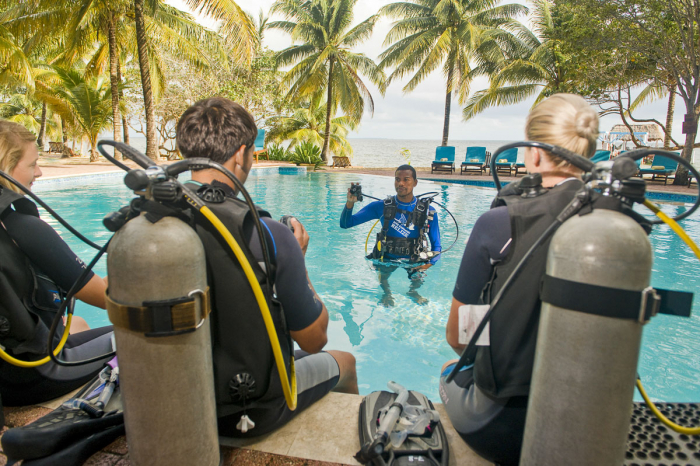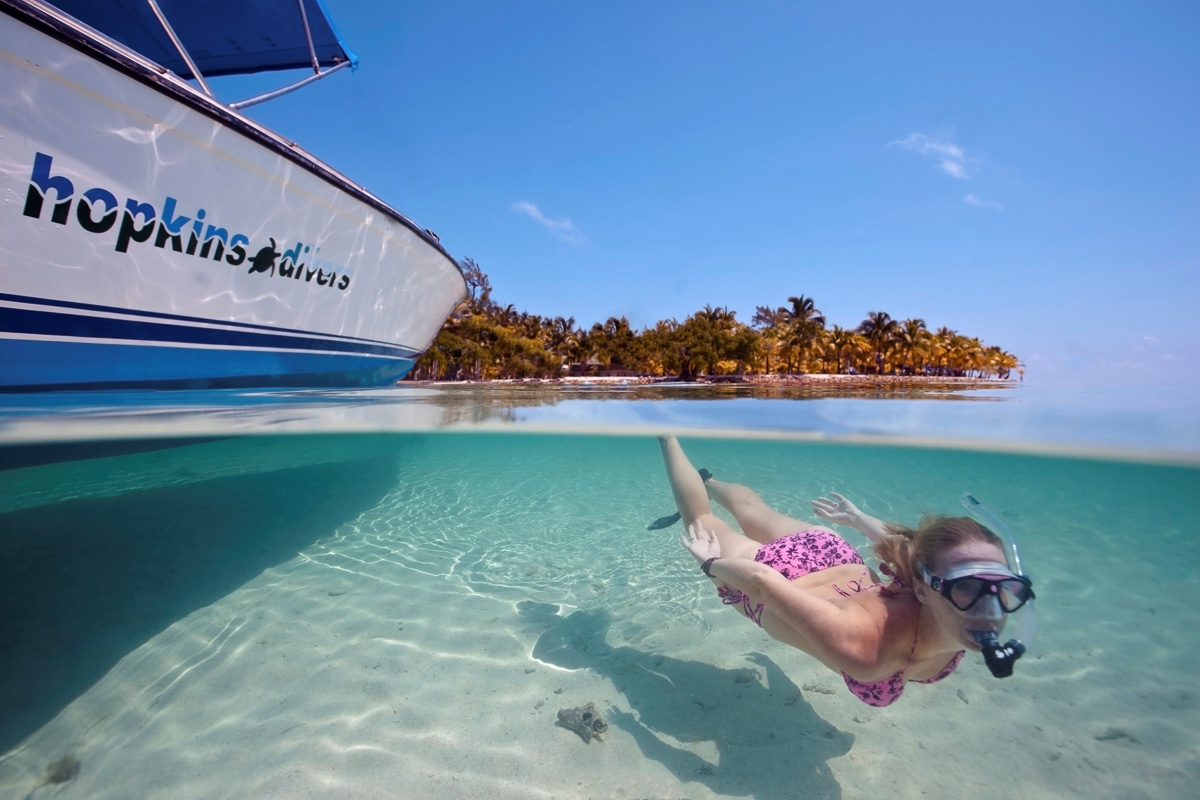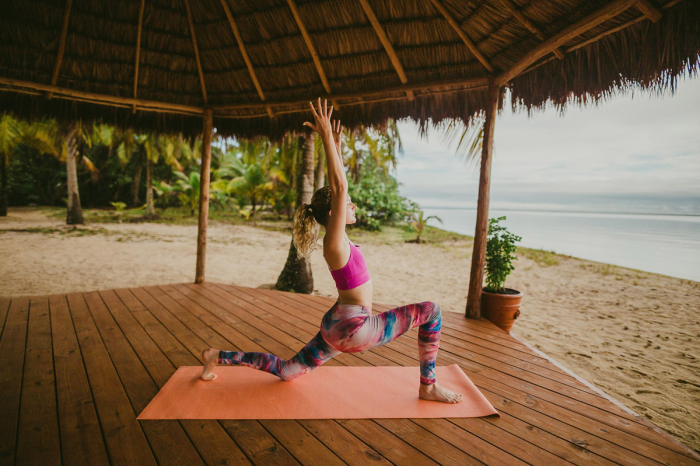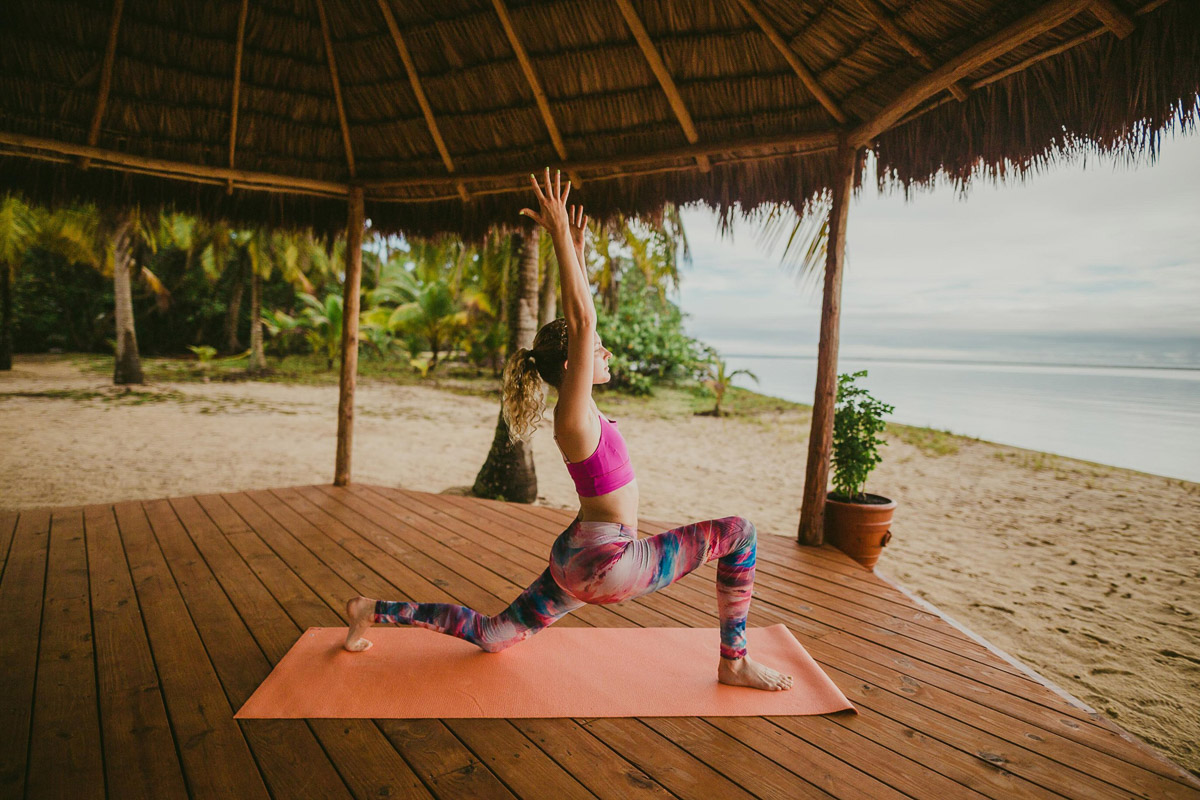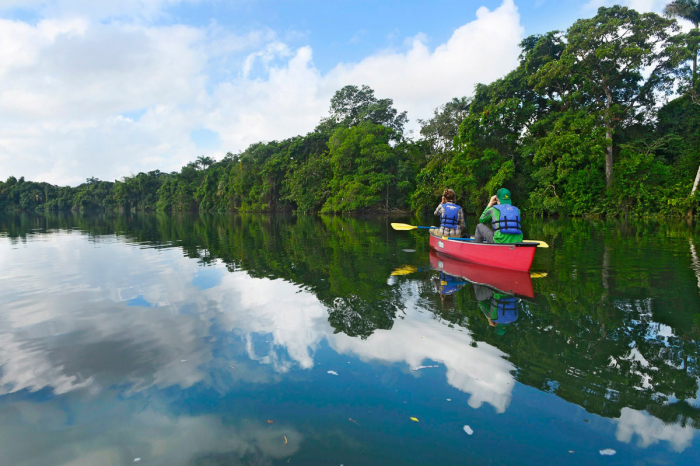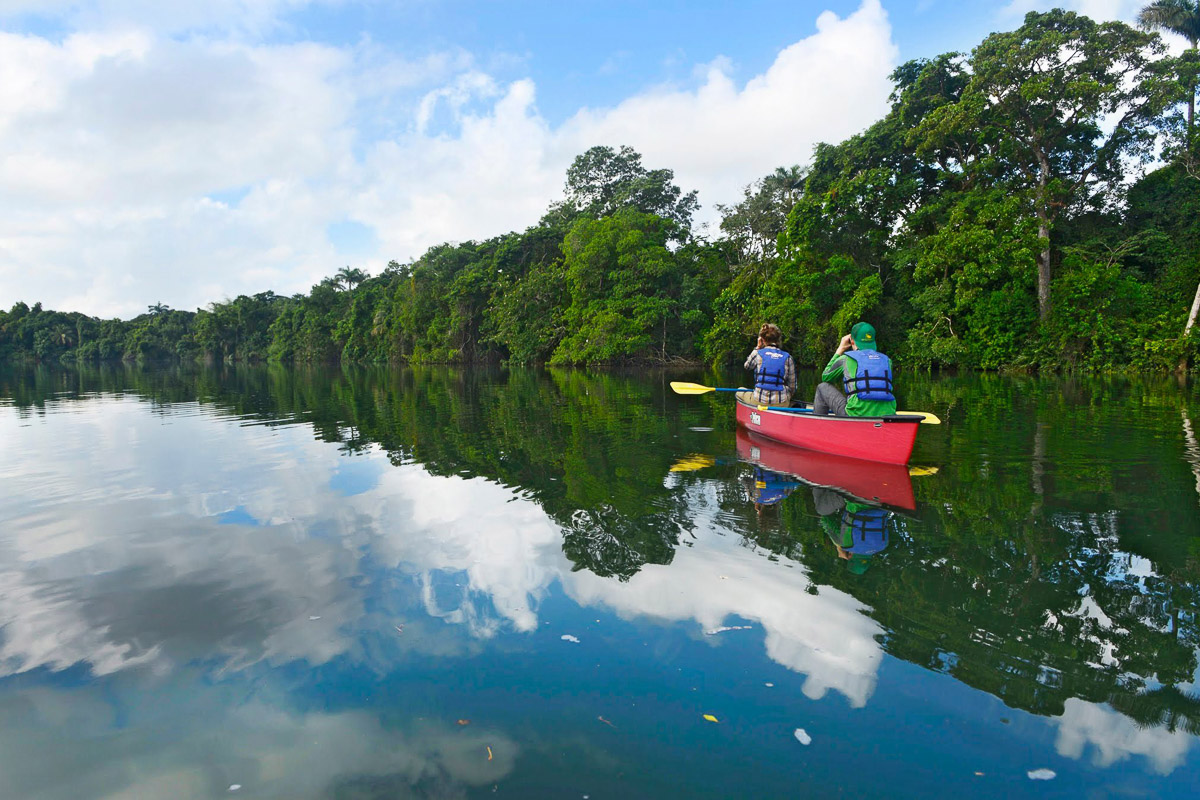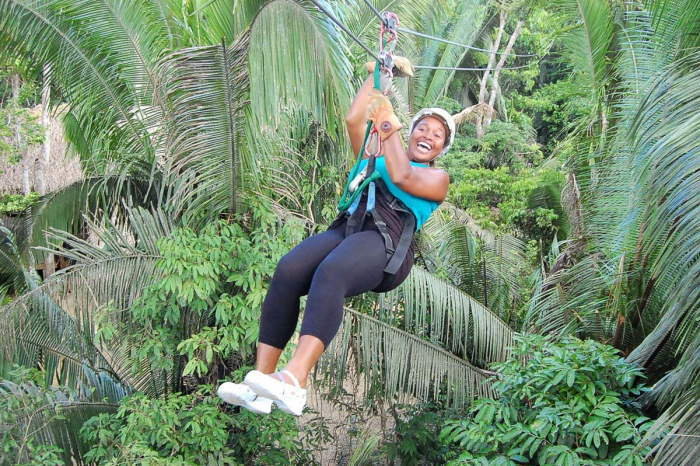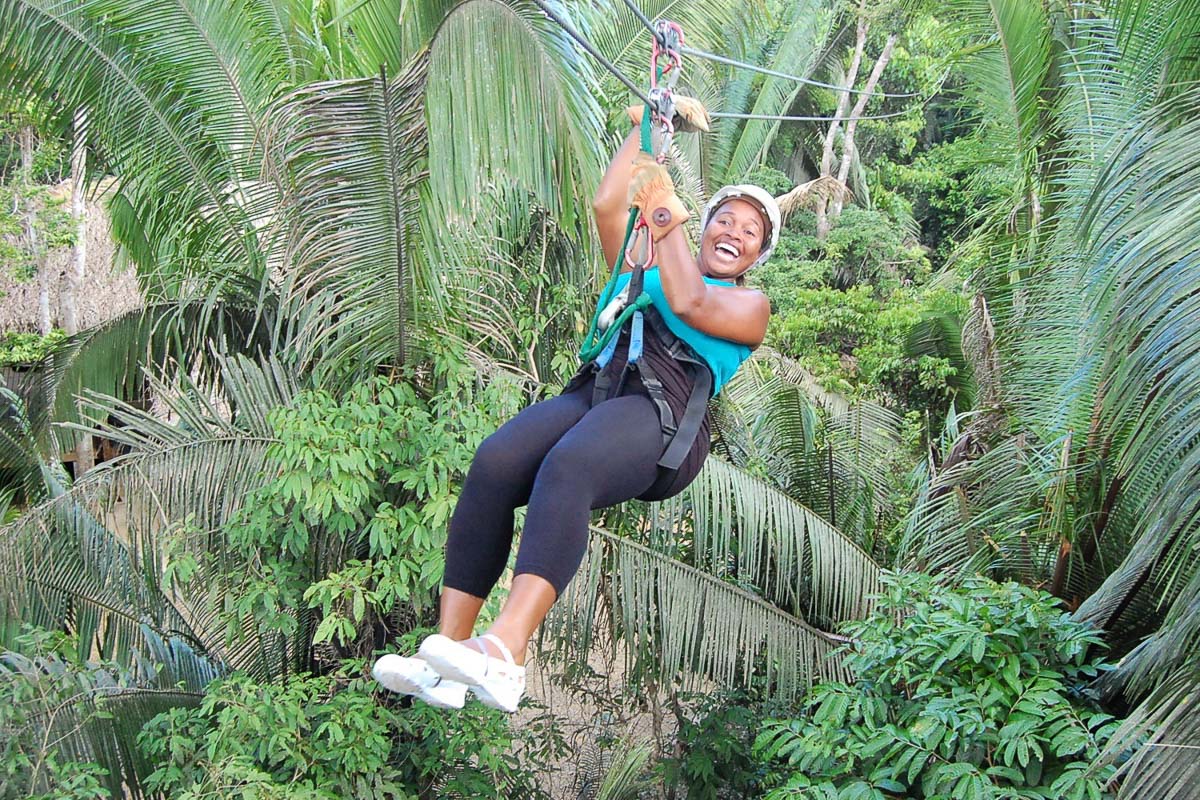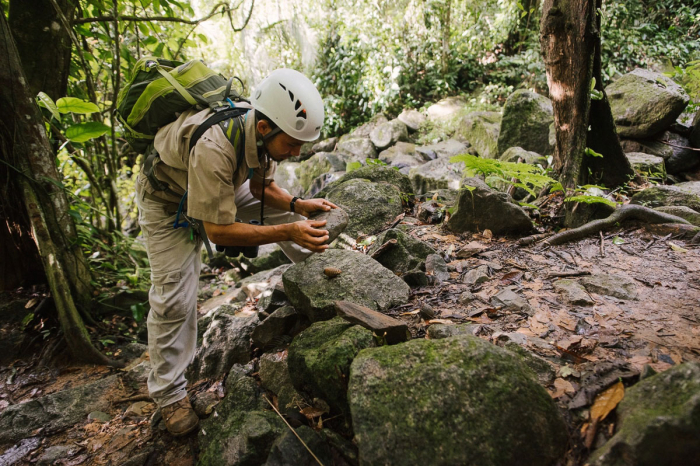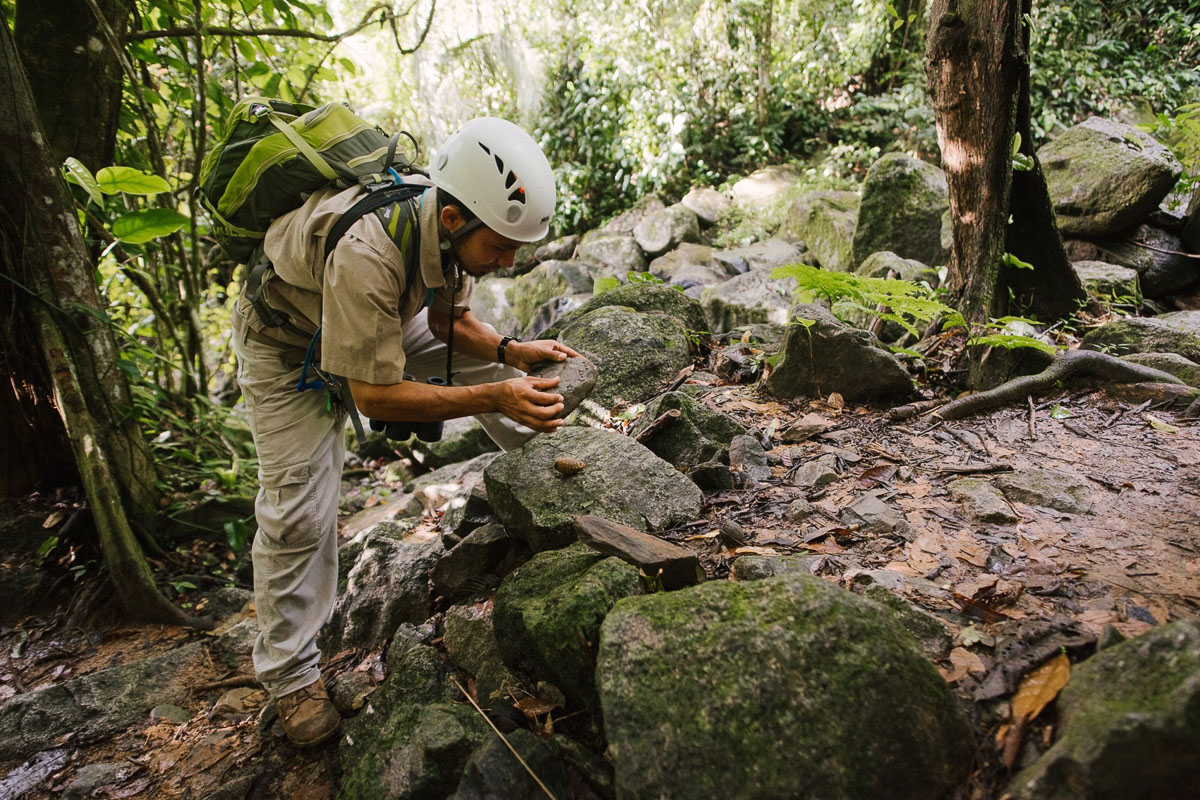 Overview
World-class scuba diving in Glover's Reef, Turneffe Atoll, and Lighthouse Reef
2021 winner of Trip Advisor's Travellers' Choice Awards, and 2020 winner of Condé Nast Traveller Readers' Choice Awards
Attractive packages combining adventurous activities and excursions
Complimentary use of bicycles, kayaks, and paddleboards
Hamanasi Adventure and Dive Resort is a remote, luxurious paradise, offering a tranquil escape into nature and unsurpassed access to Belize's top dive sites. This private retreat perfectly balances laid back luxury and unspoilt scenery, and was named 2021's Travellers' Choice by Trip Advisor and 2020's Readers' Choice by Condé Nast Travel. Spend each day exploring the region above and below water, with highly customised activities including scuba diving, or make the most of all-day access to sports, acres of jungle, sand, and sea, and a generous pool complex. Then, relax with delicious dinners boasting organic homegrown ingredients and entertainment under the stars, followed by a restful night's sleep in your tropical treehouse or beachside bungalow.
---
Rooms
---
Amenities
---
About
About Hamanasi Resort
Easily accessible from Belize City, this award-winning sustainable property offers a breathtaking blend of pristine nature and down to earth luxury, with something for everyone. Create a bespoke holiday experience, with jungle trekking, wildlife-watching, free sports equipment, and tours of ancient Mayan ruins. Then continue your Hamanasi adventure beneath the waves, with some of the Caribbean's very best diving and snorkelling at its doorstep. In fact, if you're hoping to dive all the best sites in Belize, Hamanasi Adventure and Dive Resort is easily your best option.
Situated amid lush jungles and sparkling turquoise sea, Hamanasi is a secluded tropical paradise, offering flexible four to seven-day packages for travellers of all kinds. The property itself is a tranquil oasis of calm, with beautiful common areas and plenty of privacy, plus personalised customer service to ensure every guest enjoys their stay. Feel like taking your adventure a bit further? No worries! This resort's unique excursions allow intrepid travellers to enjoy Belize's most dynamic sights and take a walk on the wild side - with completely custom exploration and perfectly organised outings. Trust their team of travel experts to help you plan the trip of a lifetime and honour all your wishes - no matter how great or small.
Explore the resort
Hamanasi is setting a new standard for luxury and sustainability in Belize, with private guest rooms that combine rustic chic decor with all the little luxuries you'd expect from a boutique hotel. Rather than internet and television, entertainment centres around the jungle and sea - with plenty of peace and exotic wildlife galore. All of the resort's common areas are surrounded by lush gardens and quiet jungle paths, with a lodge-style Great House serving as the base of operations. Explore the grounds to find hidden gems, including secluded orchid-lined jungle clearings, bike paths and boardwalks to wildlife viewing areas, and a massive organic edible garden.
Hamanasi's grounds are an adventure of their own, with four acres to explore, including beachfront, littoral forest, pond and savannah. The resort also boasts a generous freshwater pool with plenty of loungers and a lush grassy area ideal for soaking up sun. Guests can also enjoy three delicious meals each day,  and an afternoon happy hour, as well as tempting snacks and finger food, and romantic dining options. After dark, get to know your fellow guests over a cocktail, take in some authentic Garifuna drumming and dancing, or just enjoy the resort's sublime stargazing.
Diving with Hamanasi Resort
Belize is a dream destination for scuba divers, home to the planet's second-longest barrier reef system and incredible marine biodiversity. Hamanasi Adventure and Dive Resort is uniquely located in the heart of the action, boasting access to all the region's best dive sites in Glover's Reef, Turneffe Atoll, and Lighthouse Reef. Lucky dive groups might spot sea turtles, eagle rays, sharks, and of course, clouds of colourful reef fish schooling above kaleidoscopic coral gardens. These waters are also known for encounters with dolphins, manatees, and even whale sharks!
Hamanasi proudly offers PADI courses and guided experiences for all skill and comfort levels, led by a team of passionate and professional instructors and divemasters. Two to four dives are offered each day, with opportunities to explore some of the region's farthest flung sites. You can expect top-notch everything from this operator, with modern and perfectly maintained boats, professional-quality rental equipment, and seamlessly organised adventures led by local professionals. Plus, concierge service with no need to lift or carry anything. Back at the dive centre, you'll find world-class facilities with private equipment storage, air-conditioned and spacious classrooms, and all that you'll need to care for your camera equipment.
---
Top tips
Don't miss out on the resort's night hike in the nearby Cockscomb Jaguar Preserve.
Be sure to pack a bit of entertainment from home - you won't find any televisions or internet at this secluded resort.
Bring your own refillable water bottle, plus reef-safe sunscreen and insect spray to help preserve the local environment.
Be sure to pack plenty of comfortable clothes for hiking and other sports - there's way more than just diving to do here!
Conservation
Hamanasi Adventure and Dive Resort is an award-winning environmentally conscious operator centred around sustainability. Their core values include promoting natural and cultural based eco-tourism, preserving the local environment and indigenous communities, and regenerating ecosystems and their biodiversity - by taking continual steps to be more environmentally friendly and aware. This resort is Green Globe gold certified, honoured by Sustainable Travel International's STEP (Sustainable Tourism Education Program), and certified as a Green Leader by Tripadvisor.
On-site efforts include habitat protection with acres of protected environment and a sustainable design with as little impact to the surrounding nature as possible. The resort's green purchasing plan relies on sustainable seafood and locally sourced ingredients, with much of the restaurant's produce grown just steps from the kitchen. A full-scale reduce, reuse, recycle policy is in place - with a complete ban on single-use plastics. And, the resort's designated Green Team is constantly working to lower resource consumption, with efforts to limit energy use and reuse greywater.
Guests are invited to bring their own water bottles for refilling and pack reef-safe insect repellent and sun protection. A strict no touch, no take policy is in place above and below water. And, Hamanasi holds a partnership with Pack for a Purpose - a local programme asking guests to bring essential school and medical supplies from home. Additionally, Hamanasi employs as many local employees as possible rather than hiring from the outside. This helps to support the regional economy, boost education levels, and offer a brighter future for the indigenous Garifuna communities around Hopkins.
---
Diving
Diving in Hopkins, Placencia and Glover's Reef
Schooling reef fish

Year round

Healthy corals

Year round

Plentiful reef life

Year round
If Ambergris Caye is the heart of tourism in Belize, then the southern region is the country's soul, offering a diverse mix of indigenous cultures and interesting colonial influences. Plus, no matter where you visit, you can expect a quiet back-to-nature ambience and a laid-back, no-shoes atmosphere where locals go out of their way to make you feel welcome. You'll discover the perfect balance between interesting mainland adventures exploring jungle landscapes or Mayan ruins and easy access to the biodiverse Belize Barrier Reef - including numerous protected areas and some of the country's best sites for diving, snorkelling, and kayaking.
---
Resort checklist
Number of rooms
30
Official dive center rating
PADI 5-Star Resort
Courses offered
Discover Scuba Diving, Scuba Diver, Open Water Diver, Advanced Open Water
---