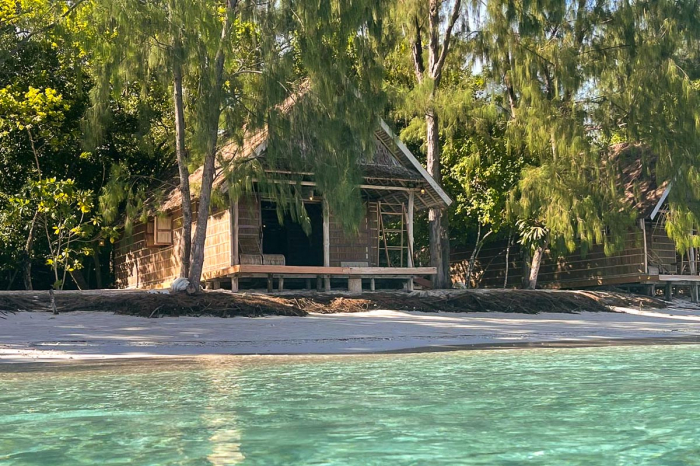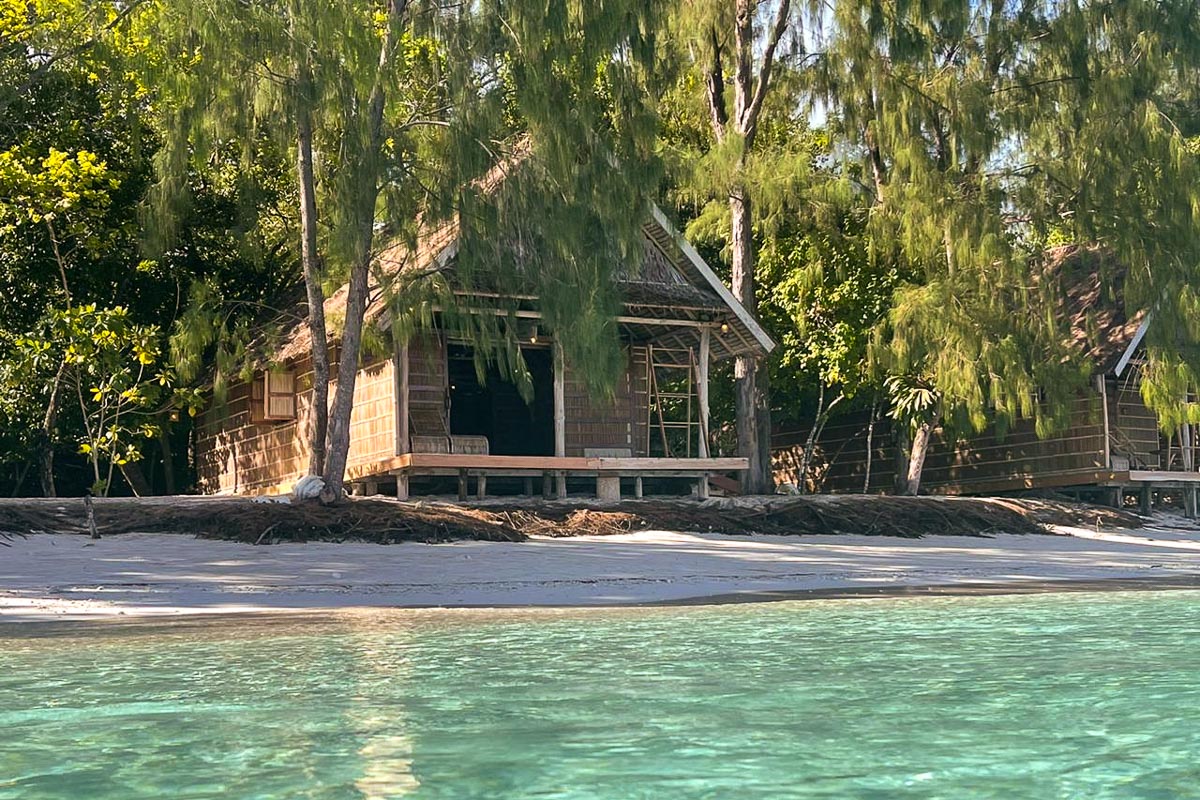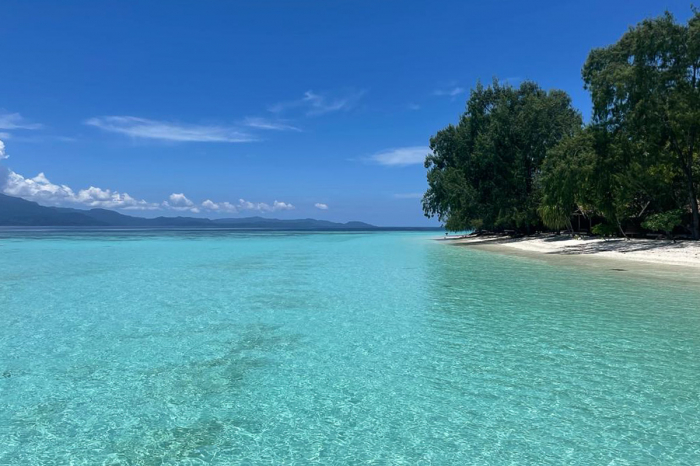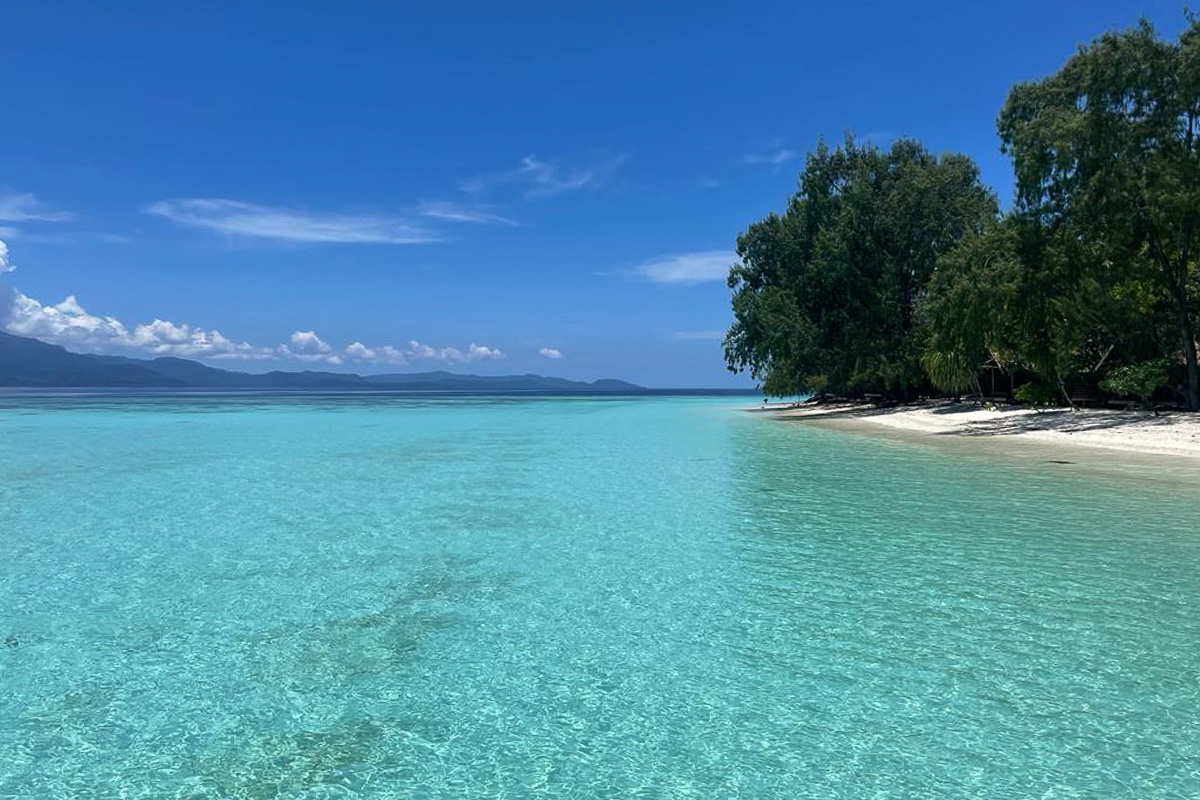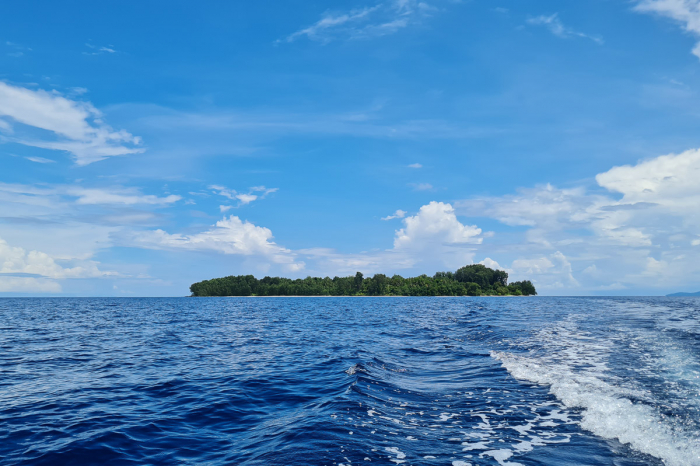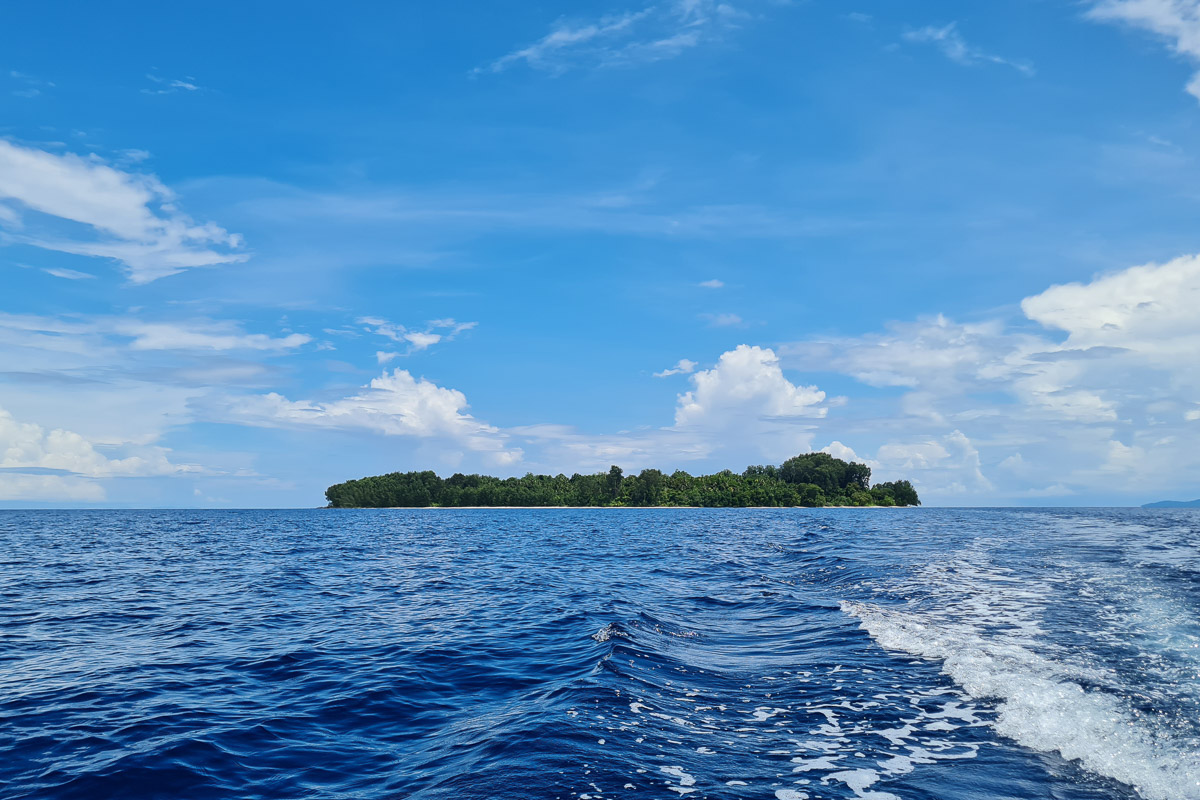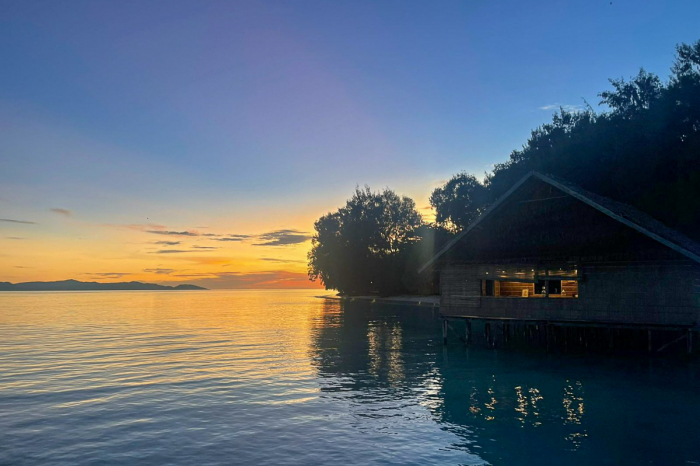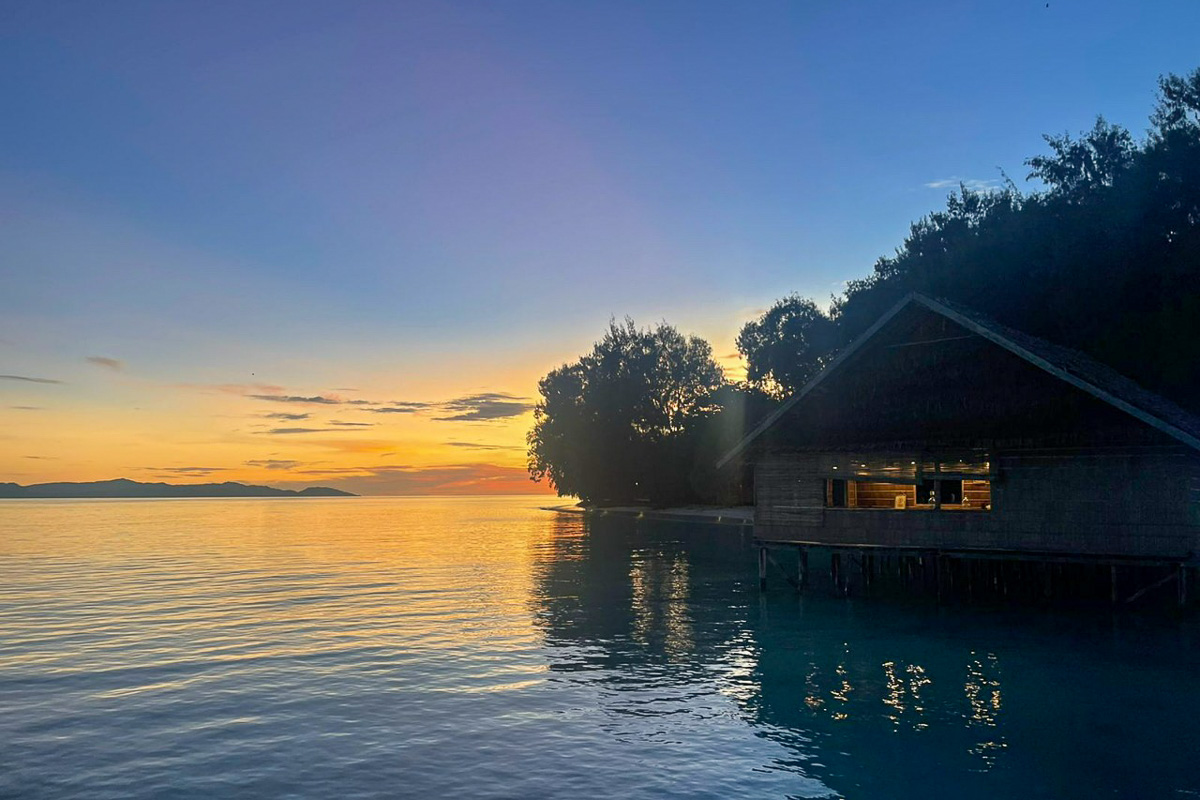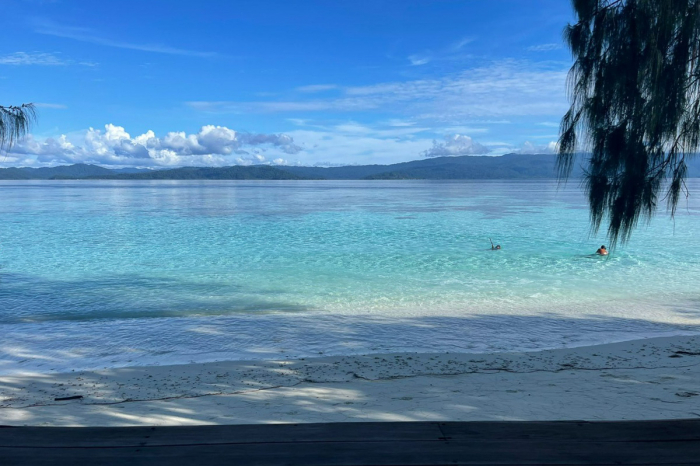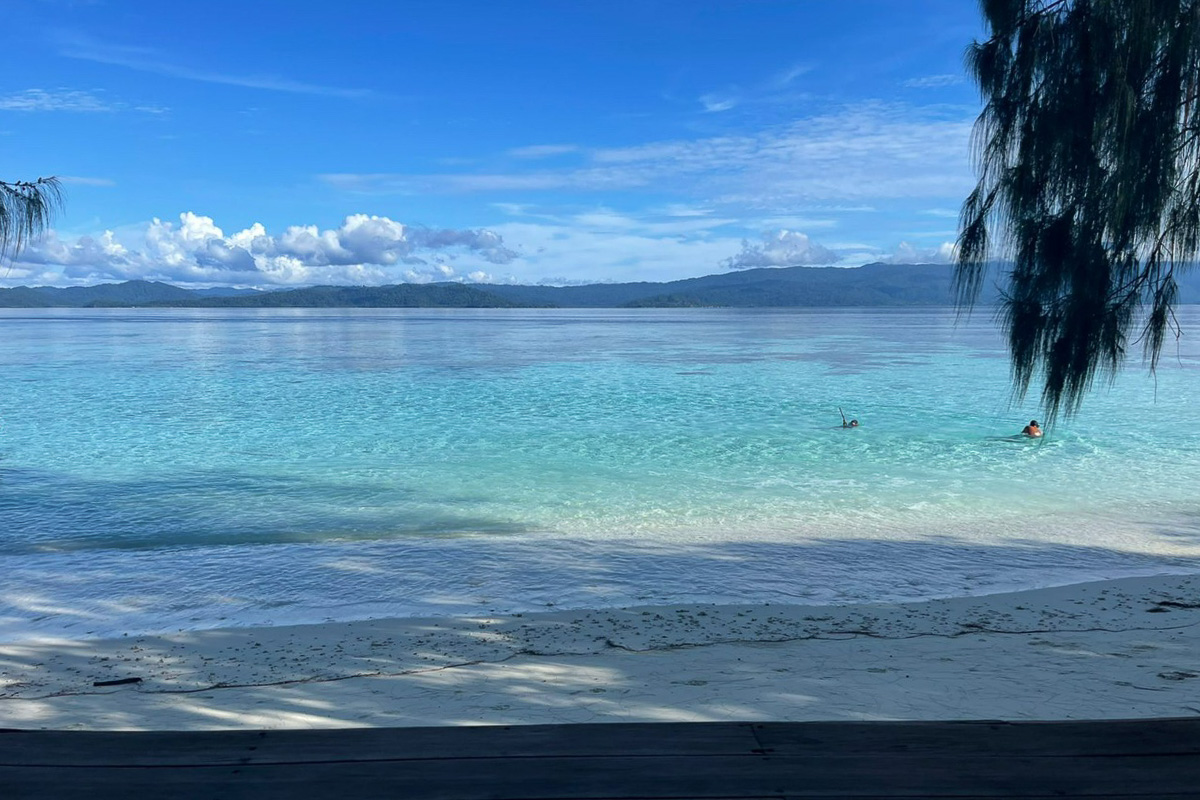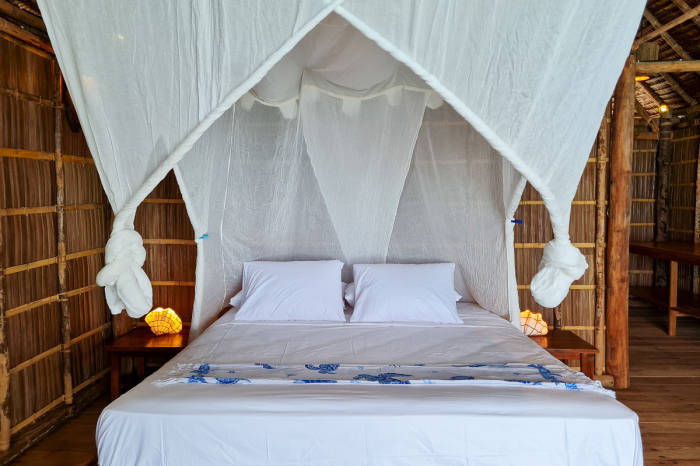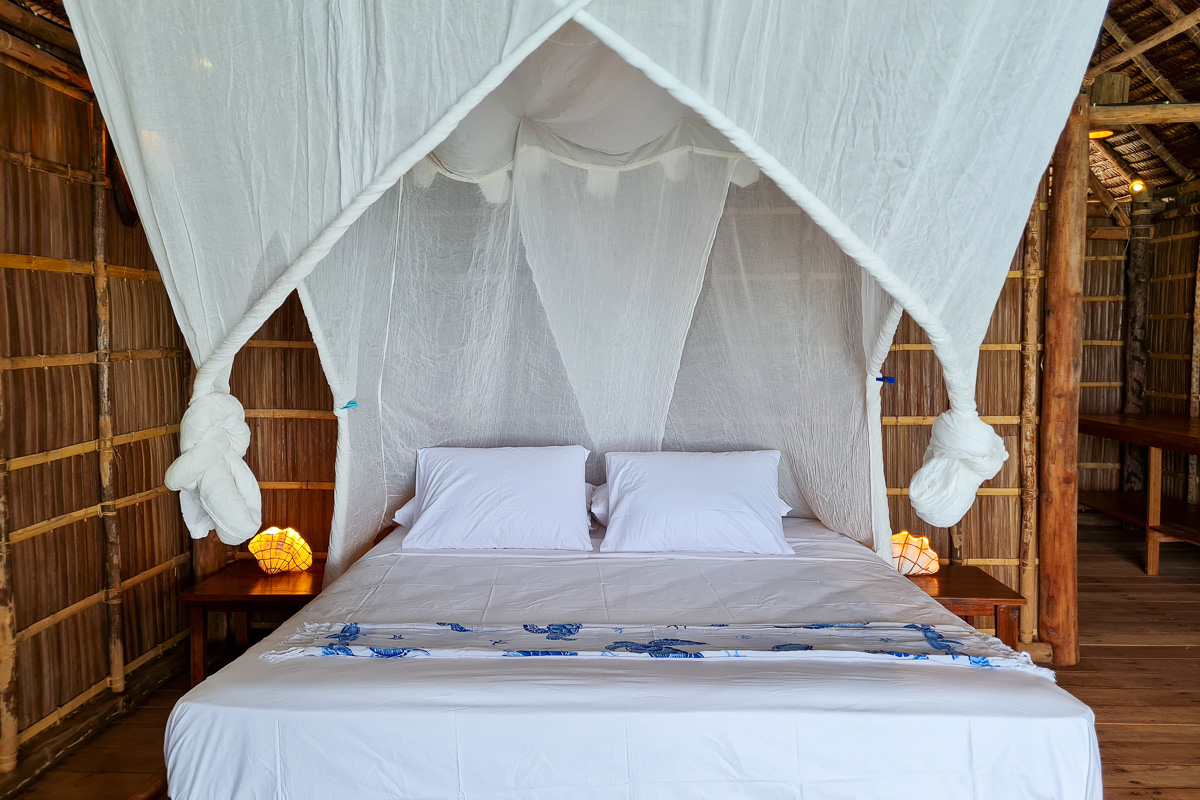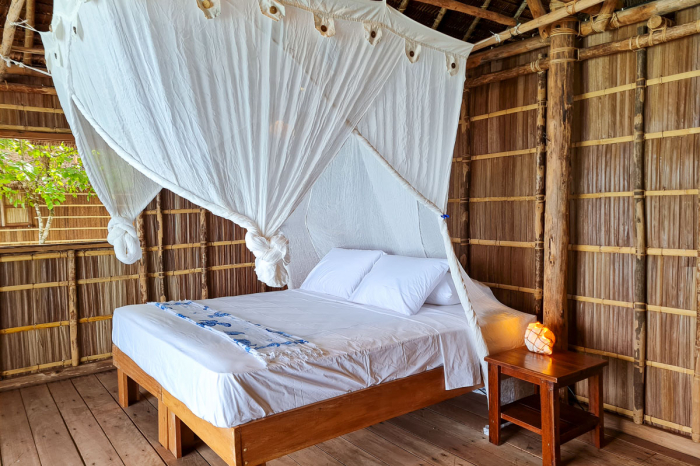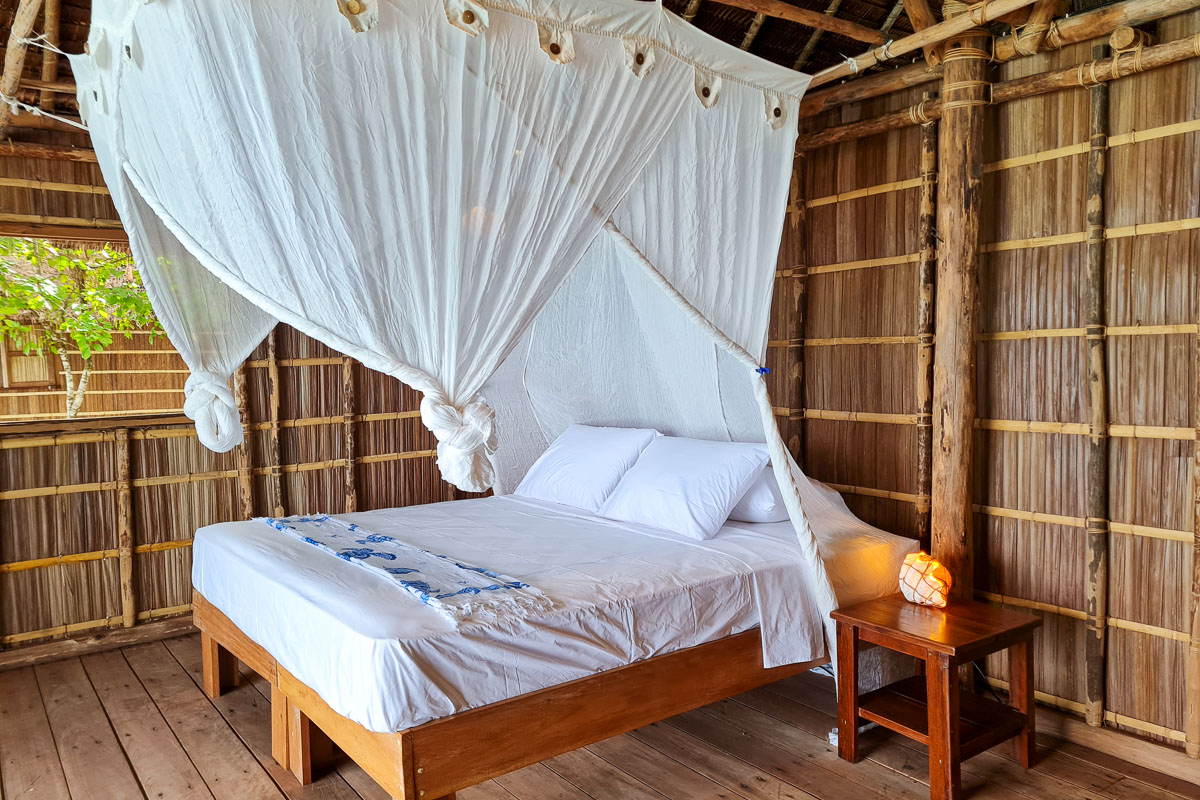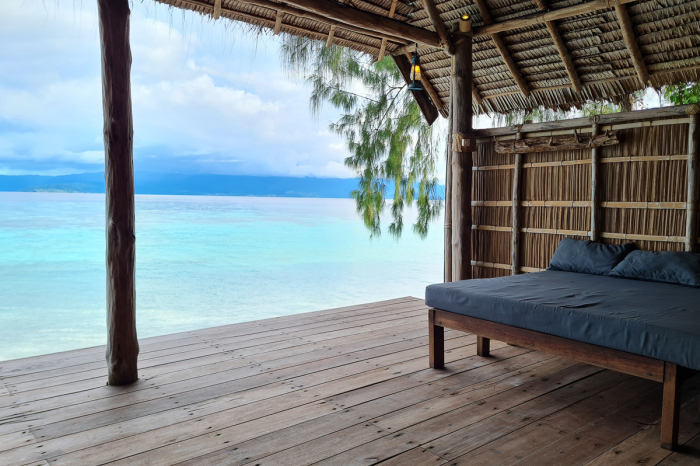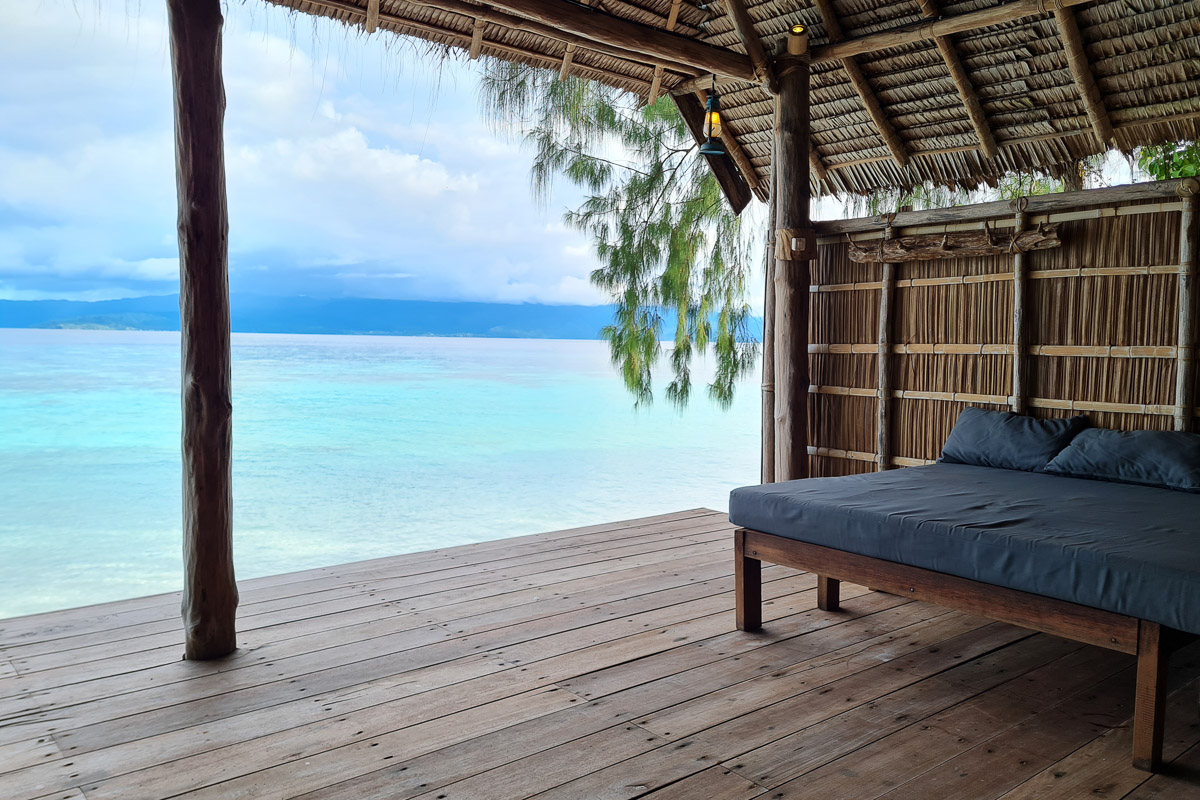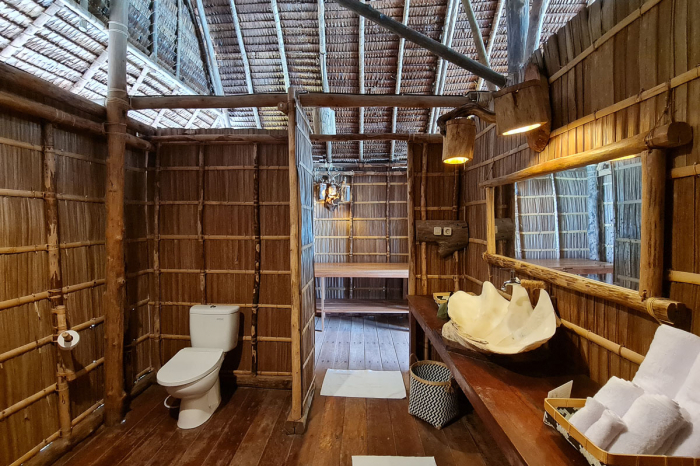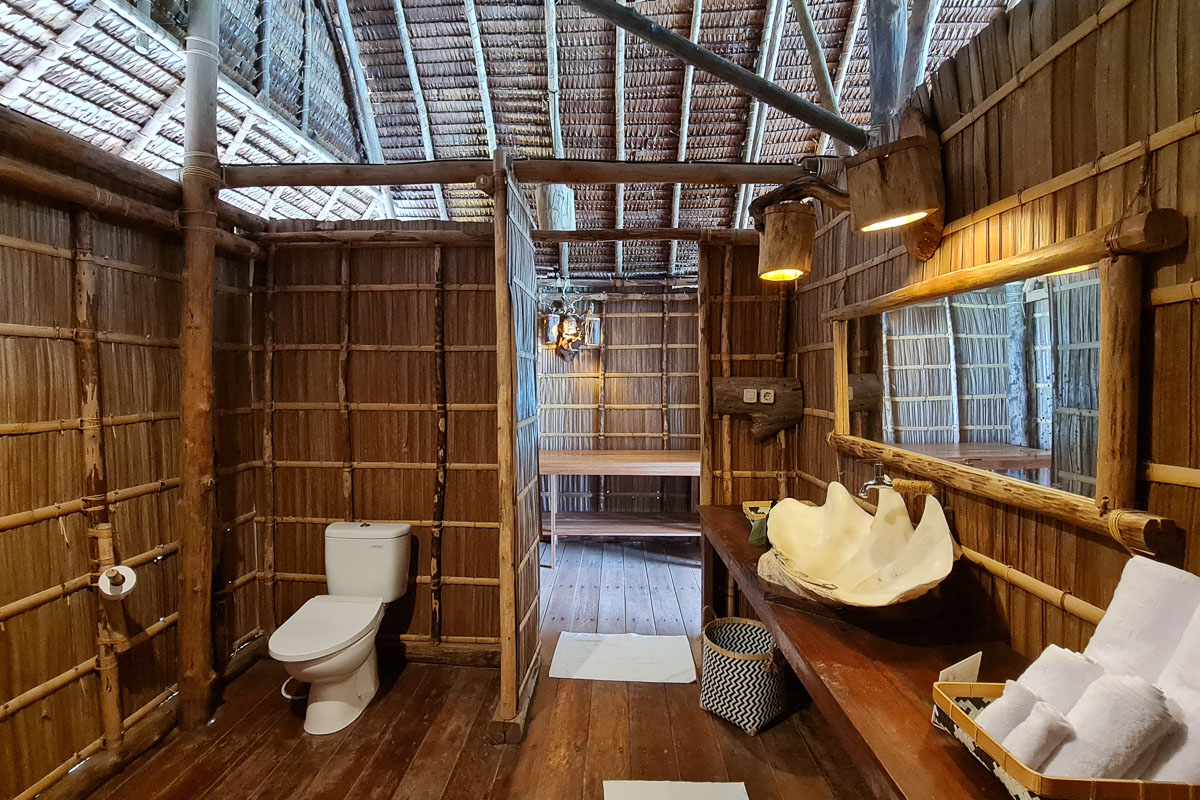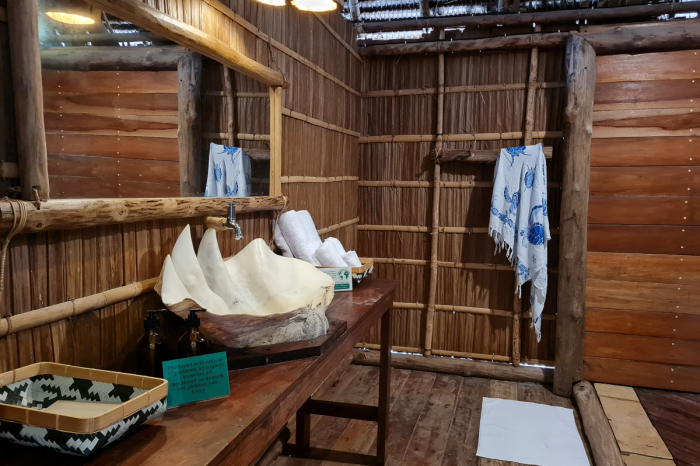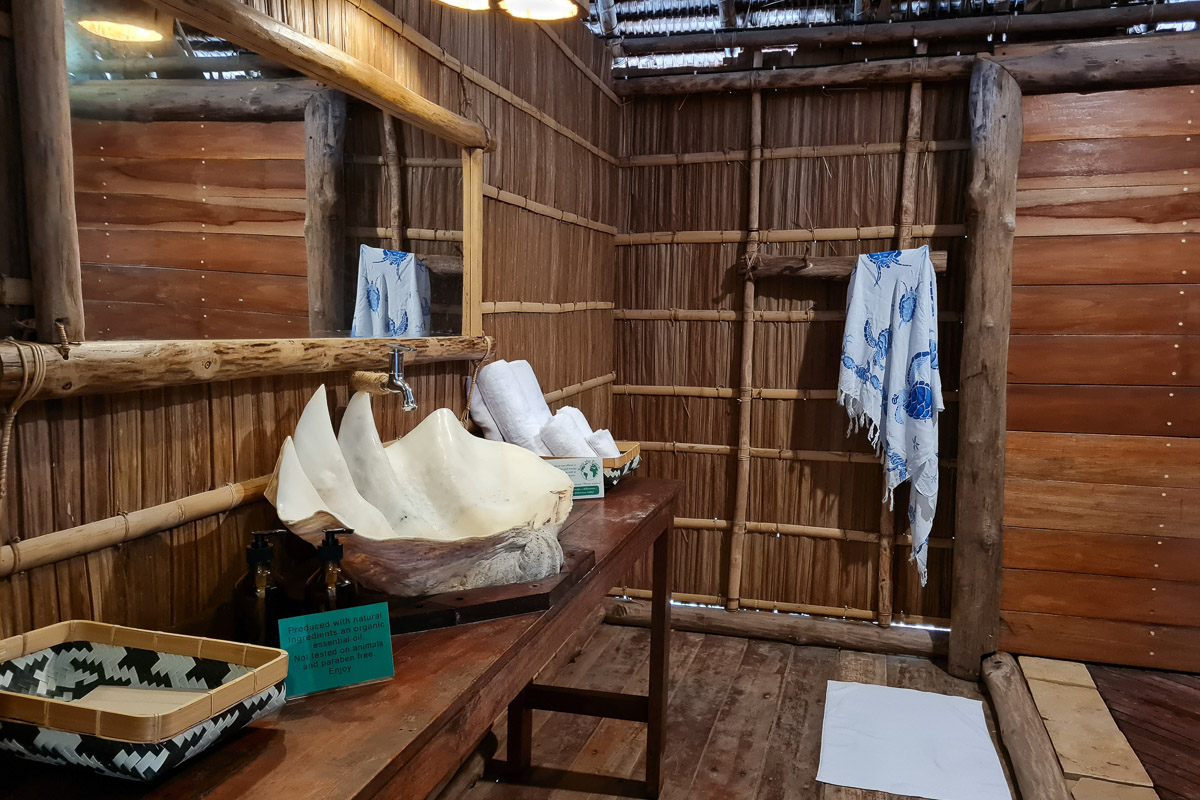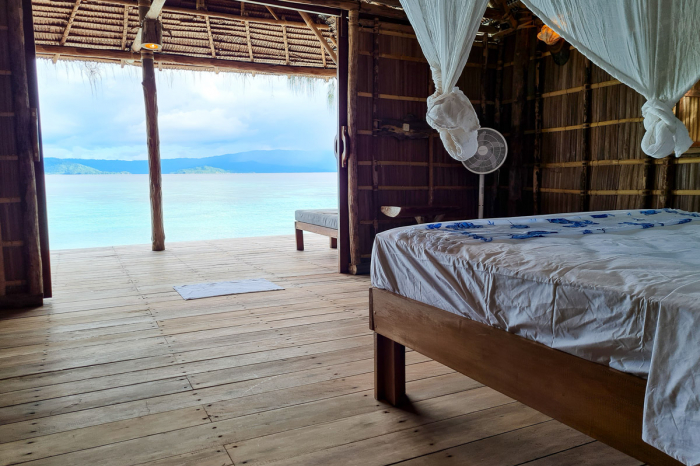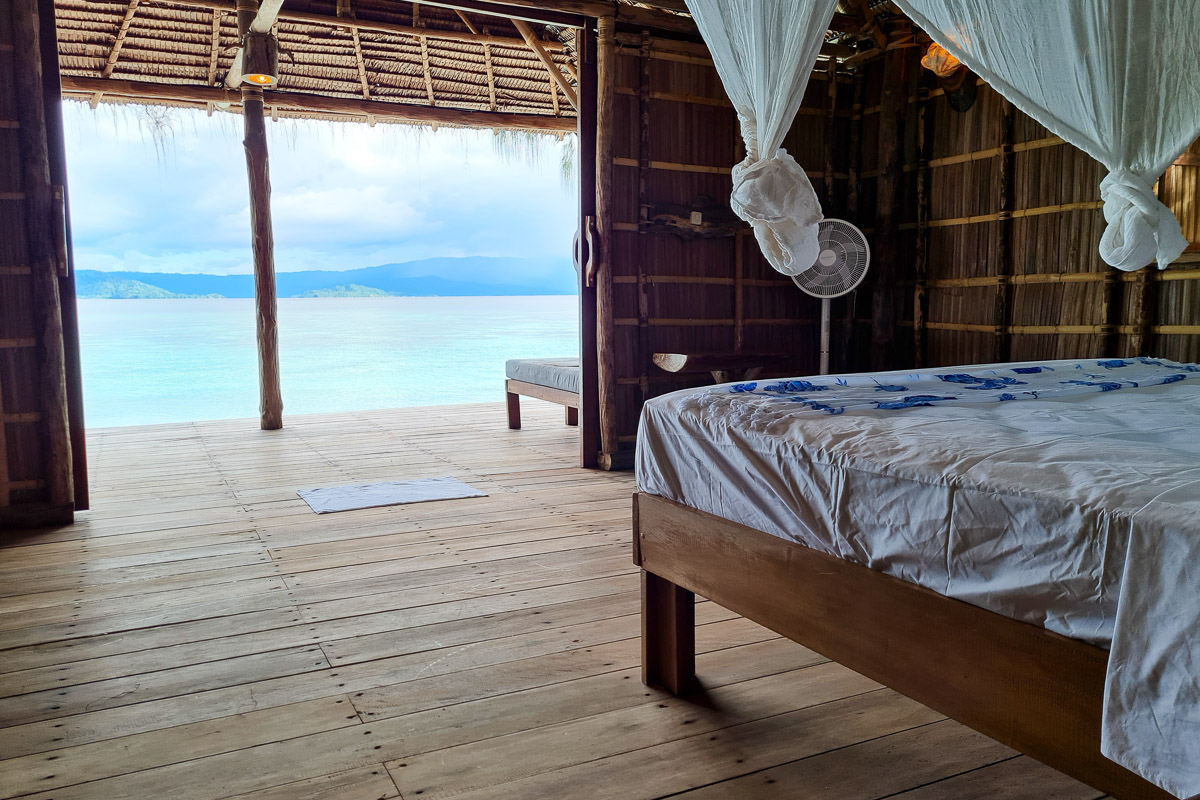 Overview
Private island resort with just seven beachside guest cottages 
Close to many of Raja Ampat's iconic dive sites in the Dampier Strait
Discover a WWII plane wreck on the island's own house reef
Search for unique wildlife including birds of paradise and cuscus
Nestled amongst lush tropical scenery on Wai Island in Raja Ampat's iconic Dampier Strait, Wai Resort is the ultimate tropical island retreat. The resort's small size ensures personalised \service at all times, while its commitment to conservation and other sustainable practices bring peace of mind and a sound night's sleep. Offering plenty of relaxing activities - from scuba, snorkelling, and stand-up paddleboarding, to spa treatments set to spectacular sunsets - Wai Resort guarantees relaxation and rejuvenation within one of the most sublime natural settings imaginable.
---
Rooms
---
Amenities
---
About
About Wai Resort
Wai Resort is located on the remote private island of Pulau Wai, situated on the southern edge of Raja Ampat's famous Dampier Strait. With a two-kilometre coastline surrounded by some of the most biodiverse waters on the planet, this island is the ultimate location for an eco-friendly dive retreat. During your stay, you'll enjoy access to the exceptional house reef, complete with its own plane wreck, as well as access to some of the world's most sought after dive sites, including the legendary Cape Kri. 
This intimate resort has just seven cottages, built in traditional Papuan style using local natural materials and taking full advantage of the cool sea breeze afforded by their idyllic beachfront position. Each comes equipped with simple comforts including furnishings, hot water, and a secluded section of sandy beach just a single step from the terrace. With so few guests on this island at any one time, you're guaranteed a relaxing and peaceful getaway, complemented by personalised service. In fact, Wai Resort's professional team is always available to assist guests with their every need. 
Explore the resort
Wai Resort's restaurant sits on stilts overlooking the protected waters of the Dampier Strait and offers a varied menu of Western and Indonesian dishes that incorporate locally-sourced ingredients. All dishes are freshly prepared every day by a skilled chef and packages are inclusive of breakfast, lunch and dinner. The bar offers a selection of cocktails, beers and wines to accompany your meal, or for a relaxing beach side beverage. 
The resort focuses on guest satisfaction, and delivering once-in-a-lifetime holiday experiences. Guests can enjoy a massage after the long journey to the island, getting them ready for adventure. Other pastimes include stand-up paddleboarding and canoeing around Wai Island, and exploring the peaceful house reef. If you can peel yourself away from the idyllic ocean scenery, Raja Ampat's islands are home to a variety of rare and endangered species waiting to be discovered, including exquisite birds of paradise and cute cuscus. But the preferred way to end a day of adventure is to sip a refreshing drink on the white sand of this quiet private island and watch the golden sun set over the turquoise sea.
Diving from Wai Resort
Wai Resort's dive centre manages every moment of the diving day, and guests will find their equipment ready-and-waiting aboard the boat each morning. Scuba gear is available to rent, including computers and torches, and 12-litre aluminium tanks are used with both DIN and Int connections. Guests can choose their preferred dive package, of either two or three dives a day, including unguided night dives on the house reef. Snorkelers can join the dive boat and enjoy each site from the surface.
You can start your underwater adventure just outside your bungalow, on the coral reef that surrounds the island or in its incredible turquoise lagoon. All boat dives are located within ten-kilometres of the resort and feature everything from small macro critters to carpet-sharks, endemic walking sharks, and schooling fish near the jetty for a wide-angle photography. The house reef of Wai Island is very species rich and offers great diving and snorkelling opportunities, with a variety of fish and colourful coral. The island is home to the "Aeroplane Wreck" - a beautiful dive site featuring the remains of a P47D aeroplane, downed in 1944 during the Second World War. 
---
Top tips
For non-divers, the snorkelling and relaxing packages are a great way to explore the island and surrounding reefs.
Private transfers between Wai Island and Sorong airport are included in the price.
---
Diving
Diving in Raja Ampat
Schooling reef fish

Year round

Pygmy seahorse

Year round

Healthy corals

Year round

Plentiful reef life

Year round
Located off the northwestern tip of Papua, Raja Ampat's diving offers some of the most exciting underwater experiences in Southeast Asia, if not the world. The marine diversity of these islands is staggering and - quite literally - like nowhere else on earth. From the fabulous hard coral sites in the north to the colourful soft corals of Misool in the south, Raja Ampat is reef diving perfection. And with plenty of liveaboards and idyllic tropical dive resorts to choose from, Raja Ampat is an undisputed king of dive holiday destinations.
---
Resort checklist
Number of rooms
7
---