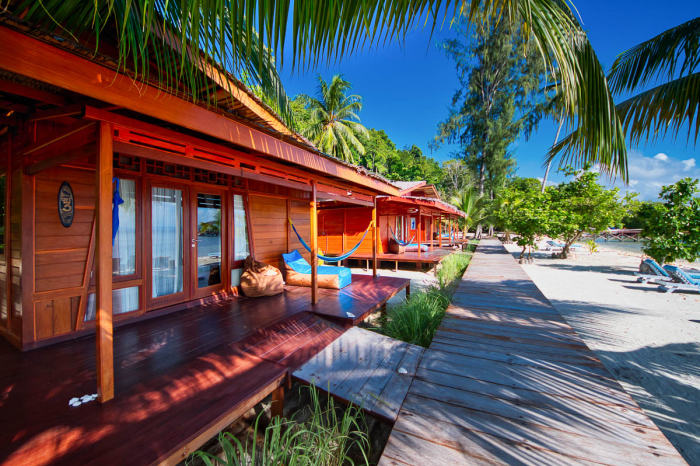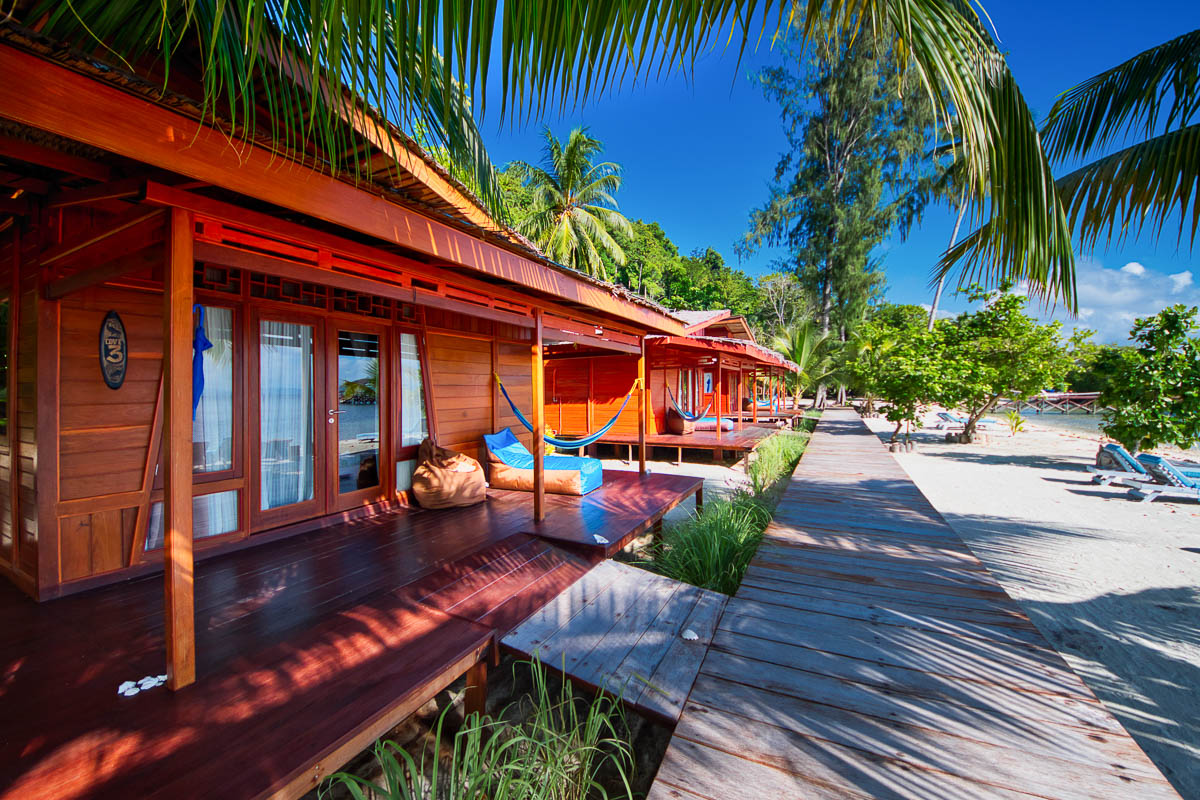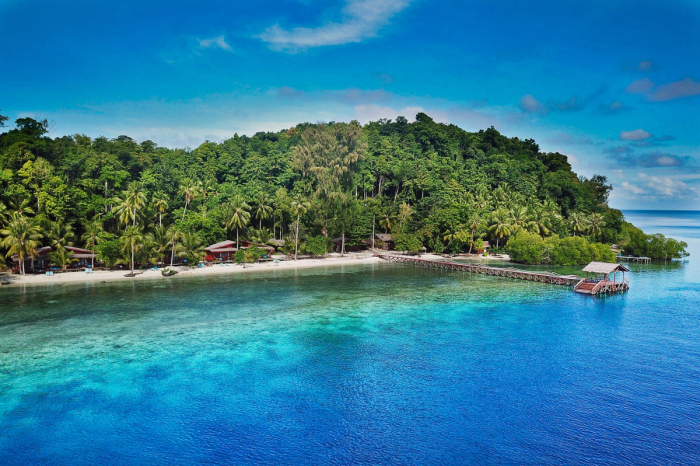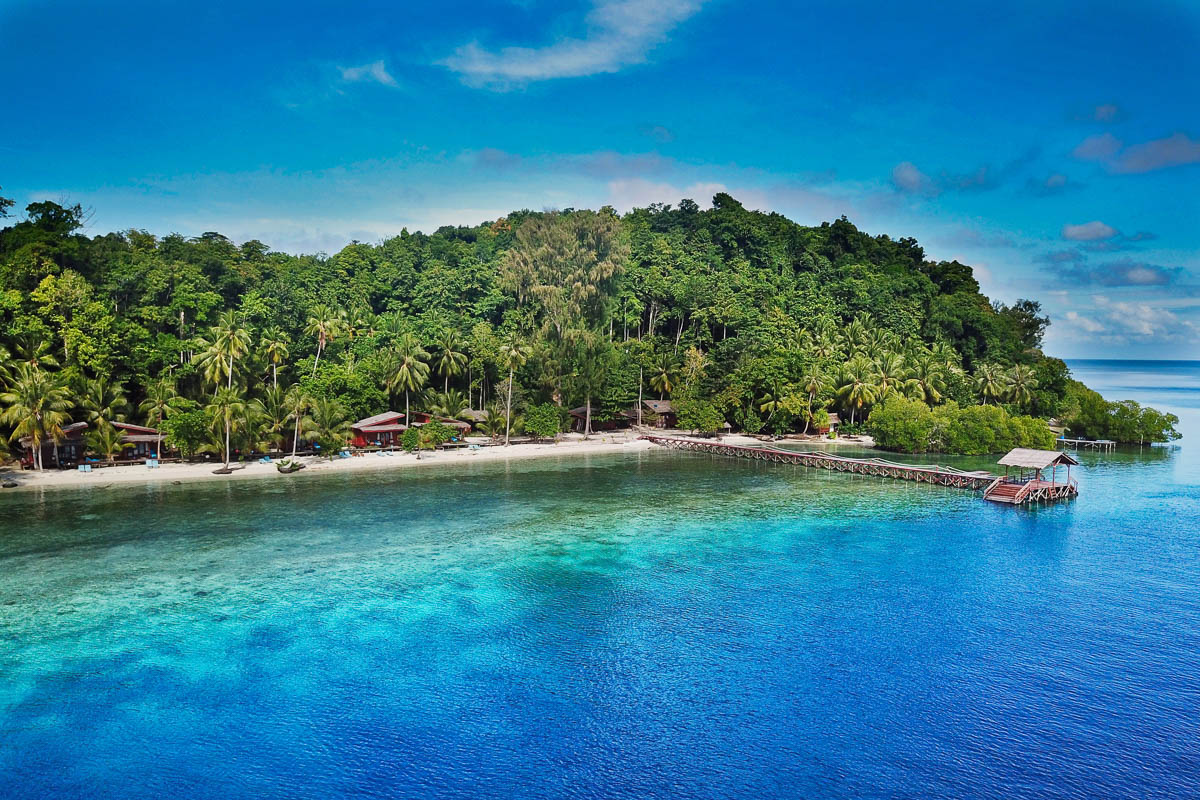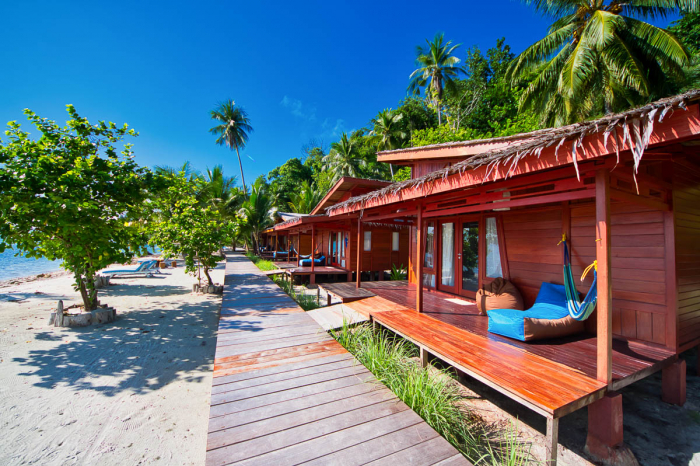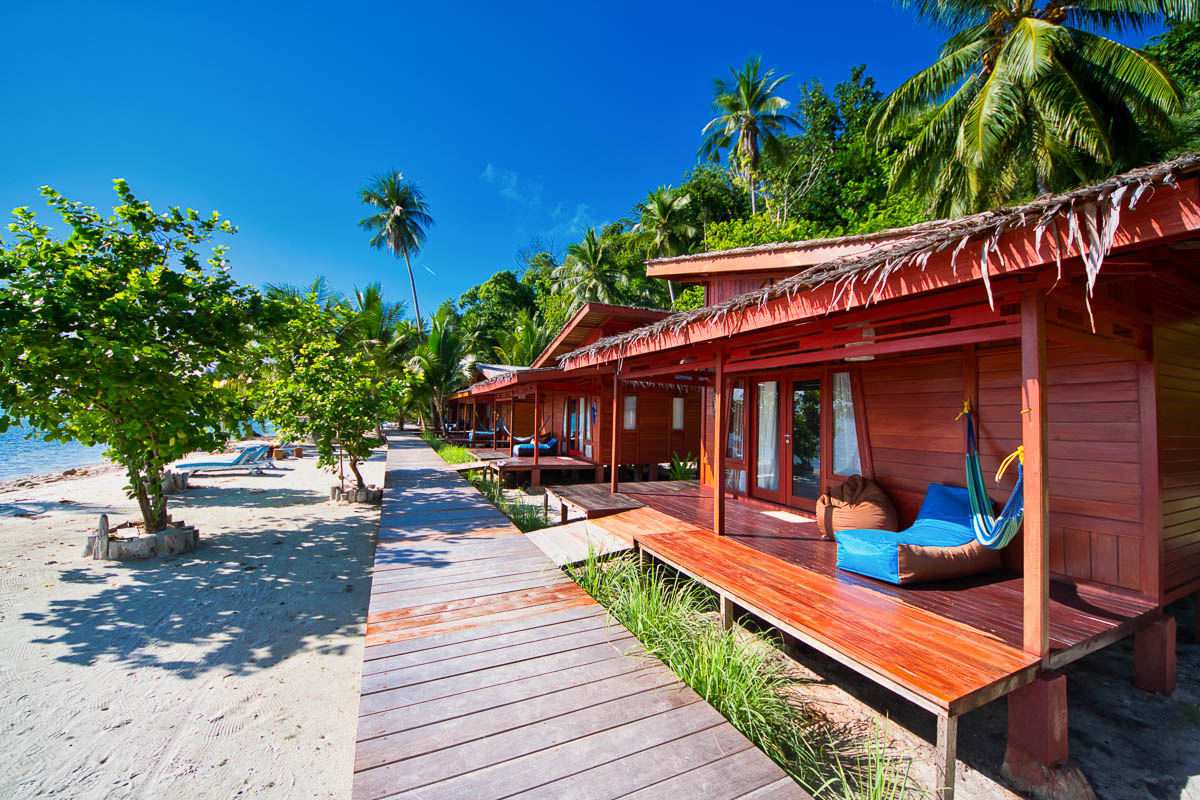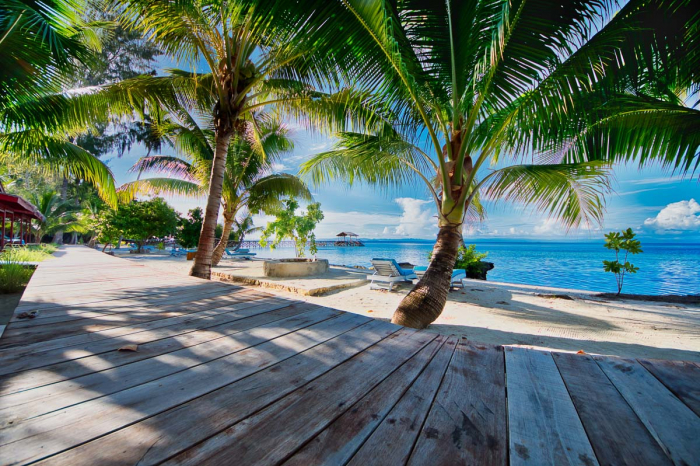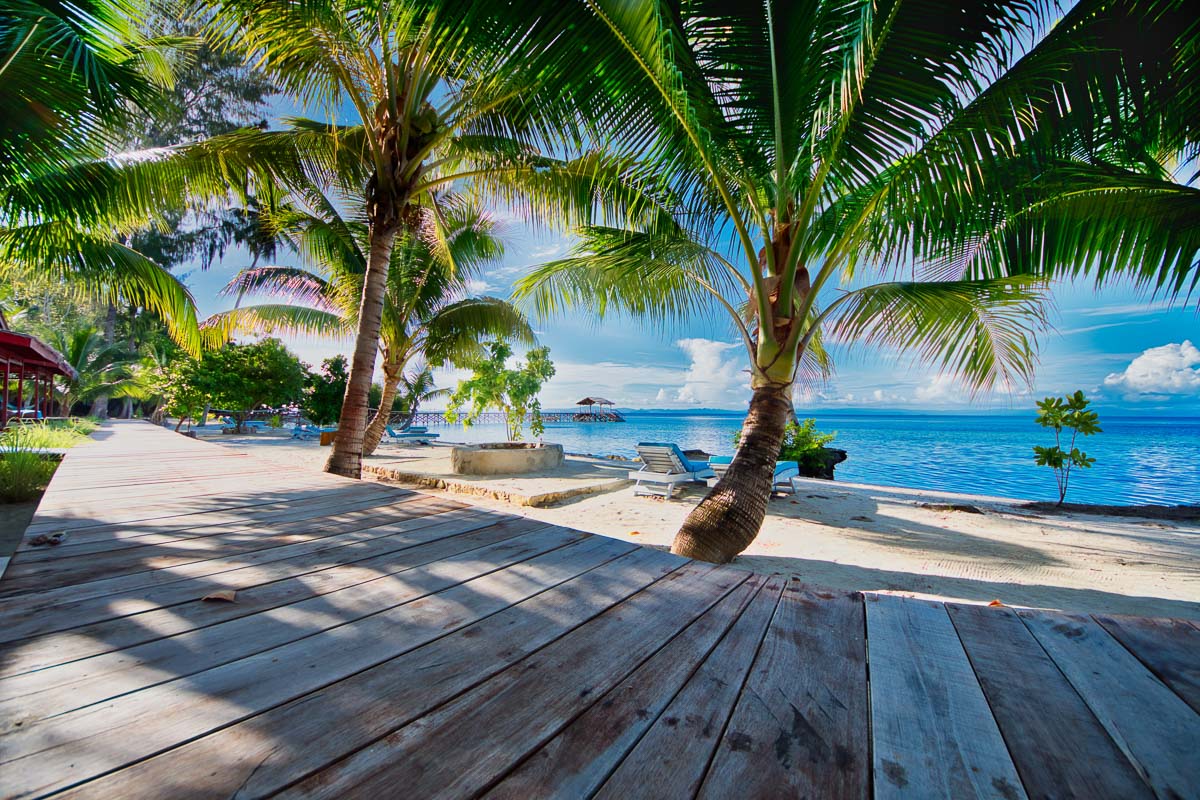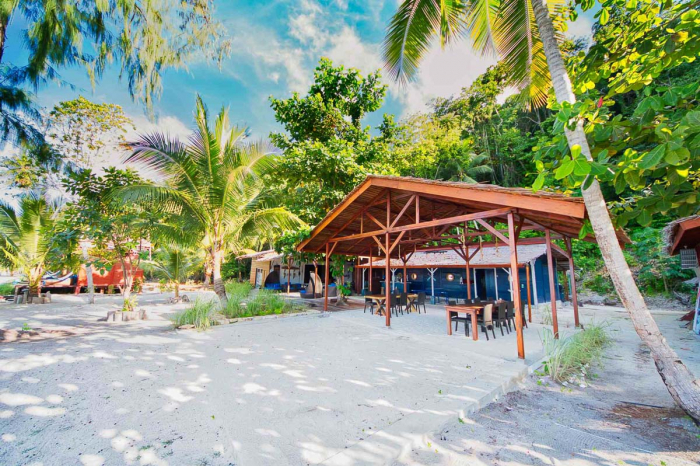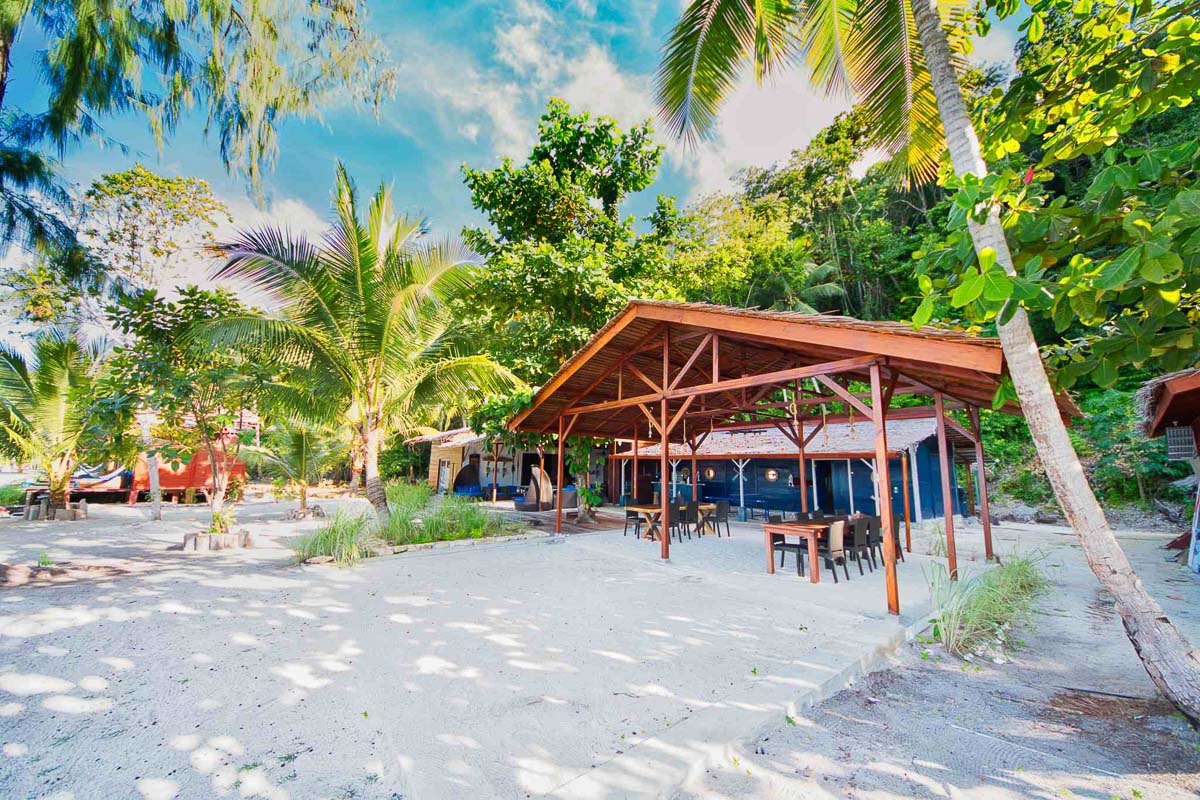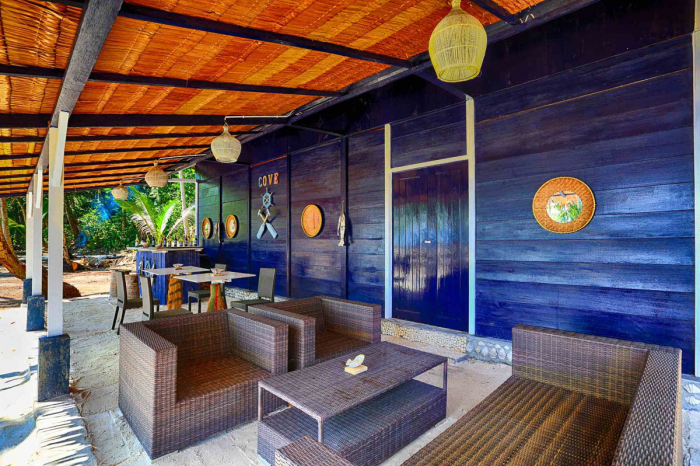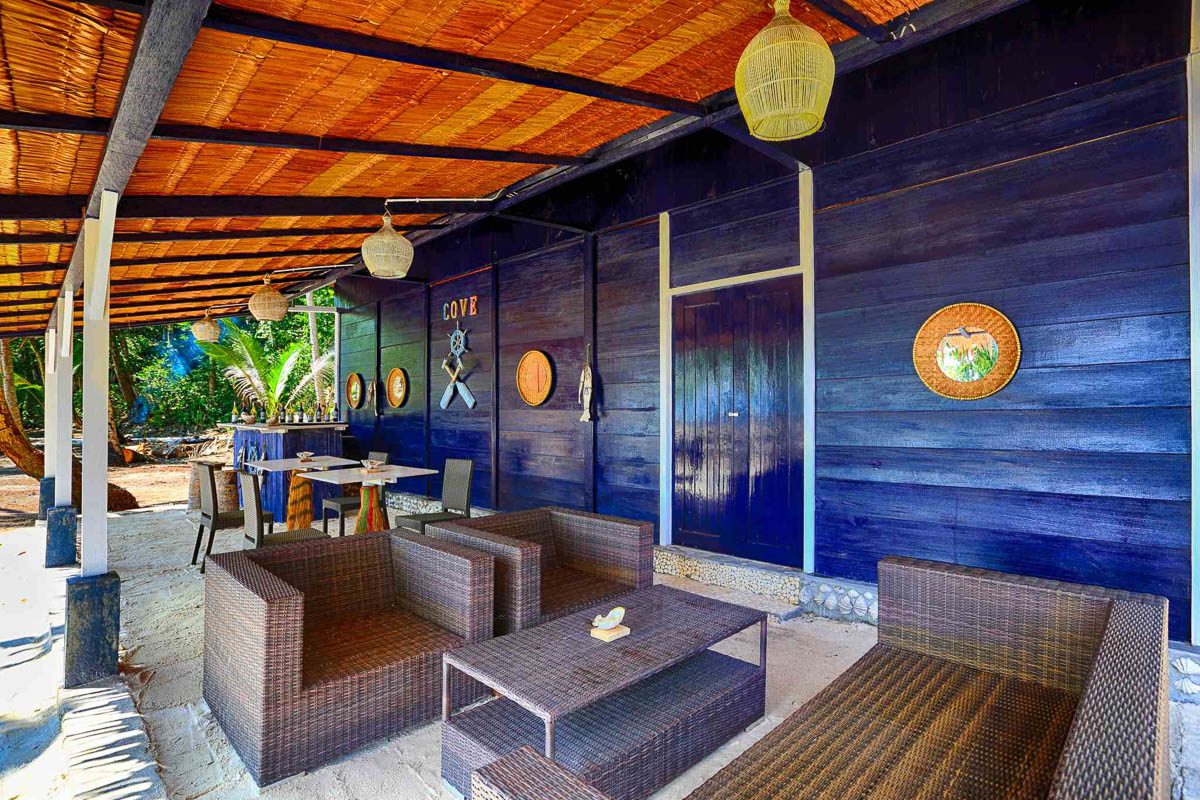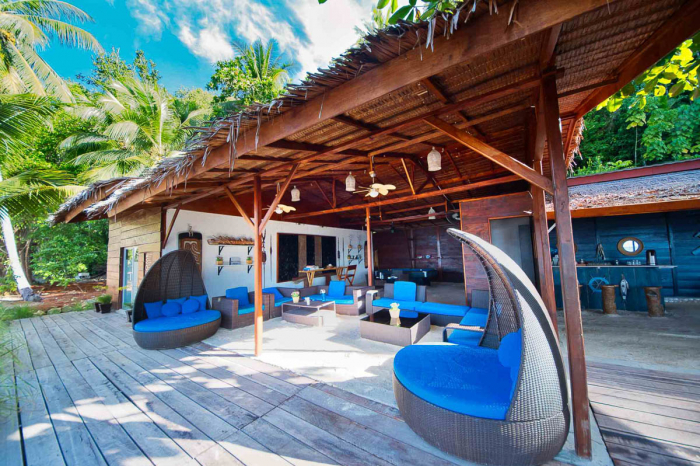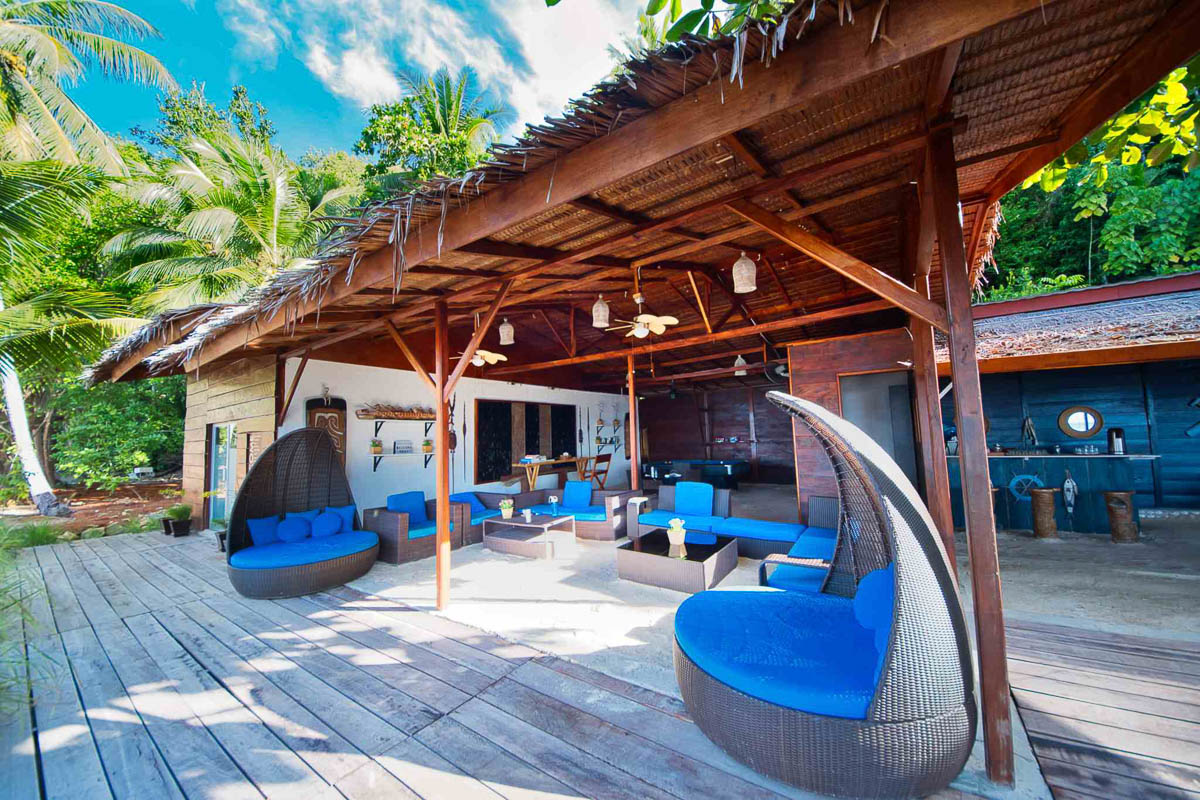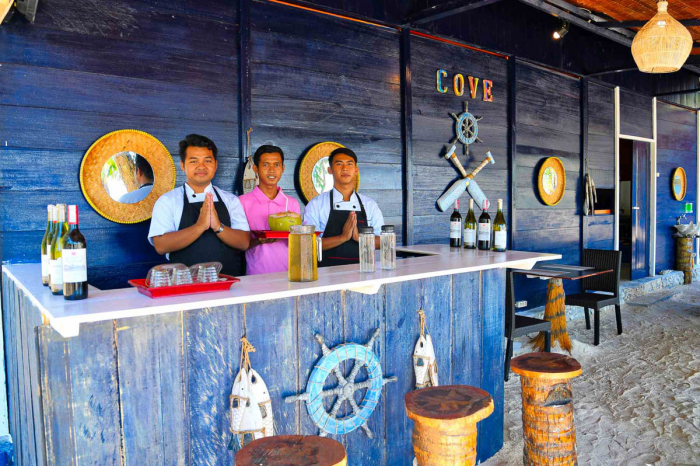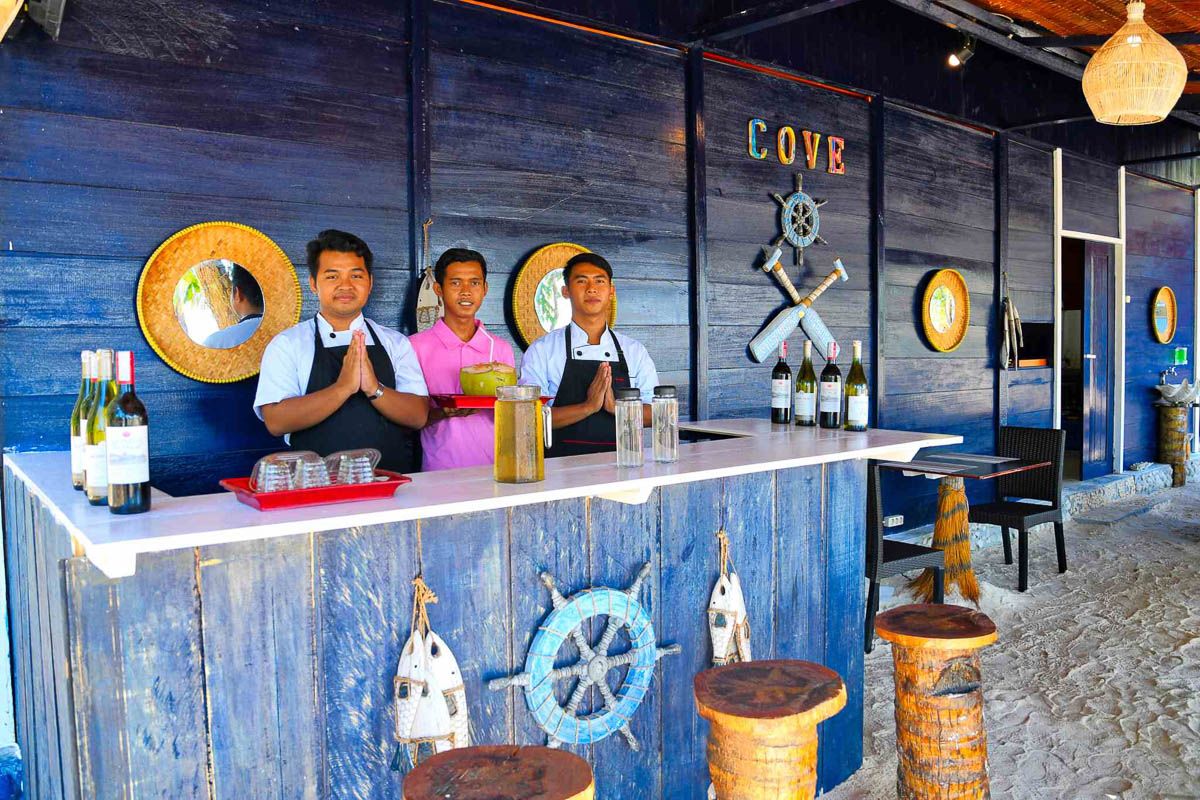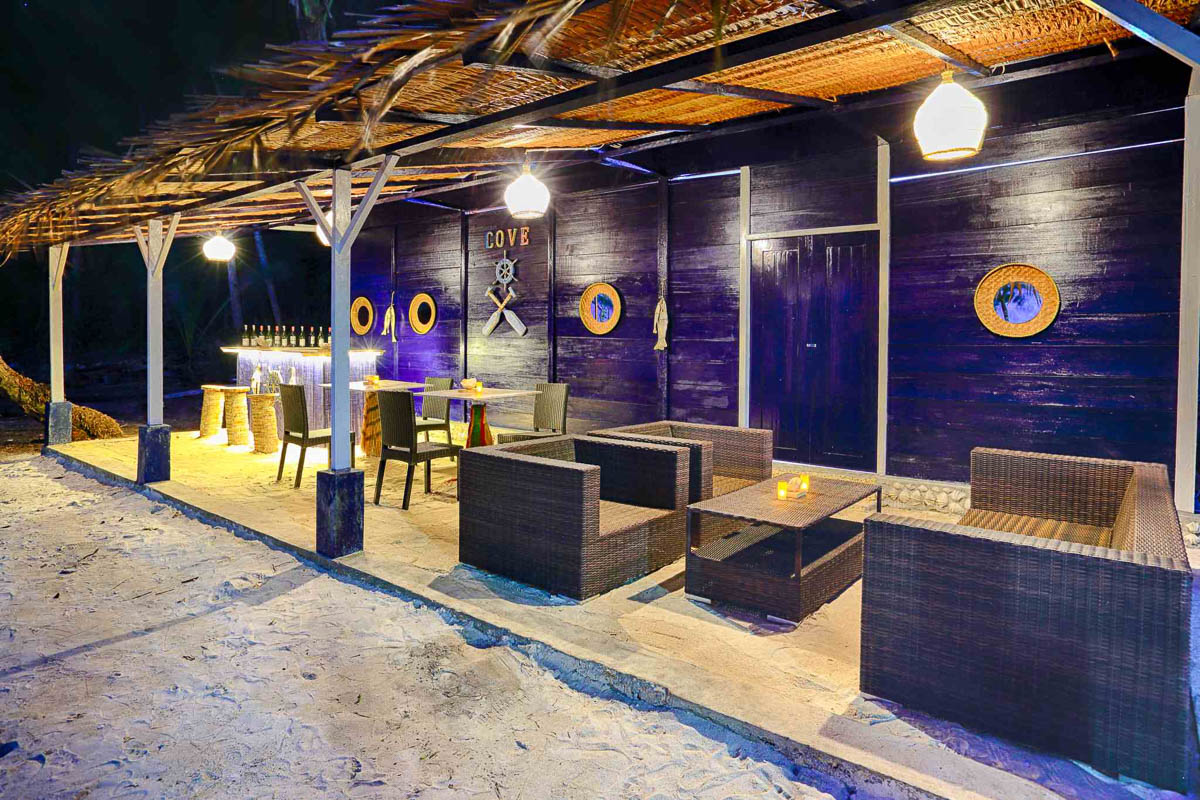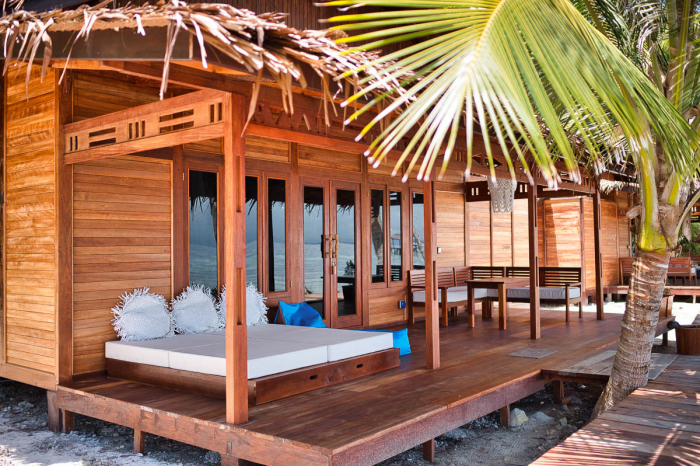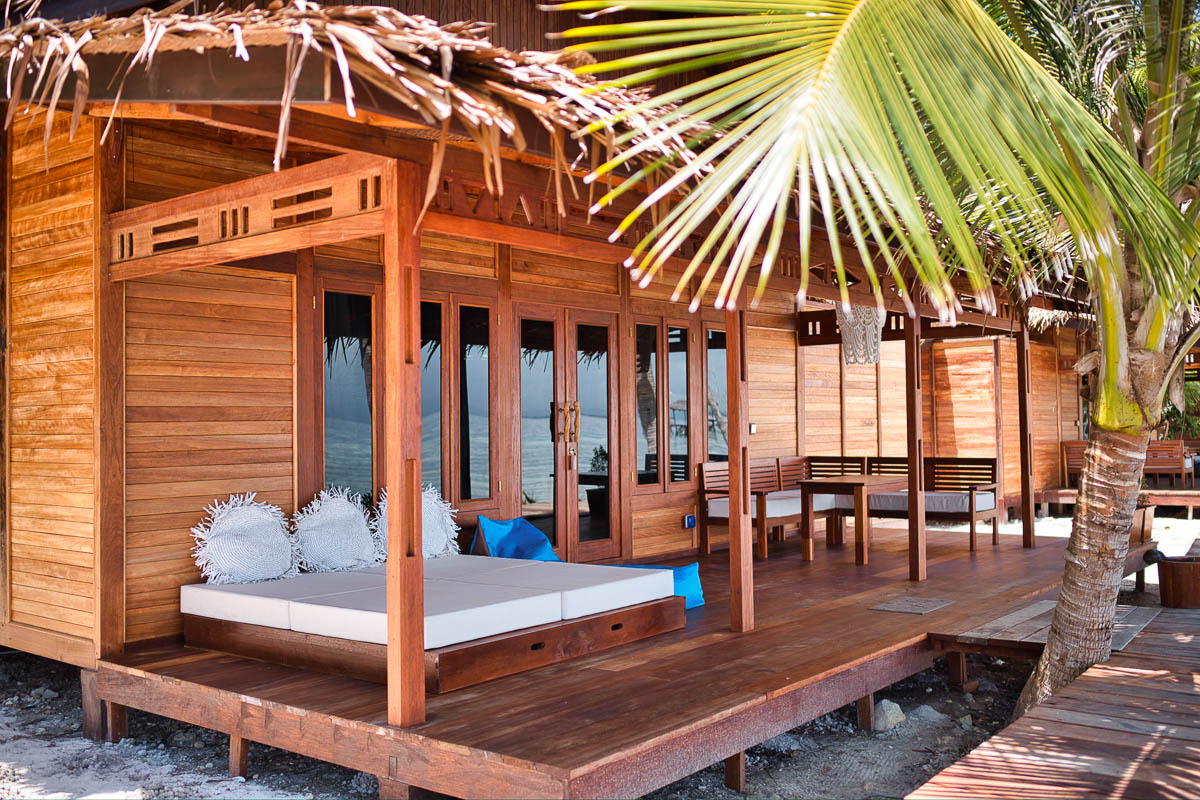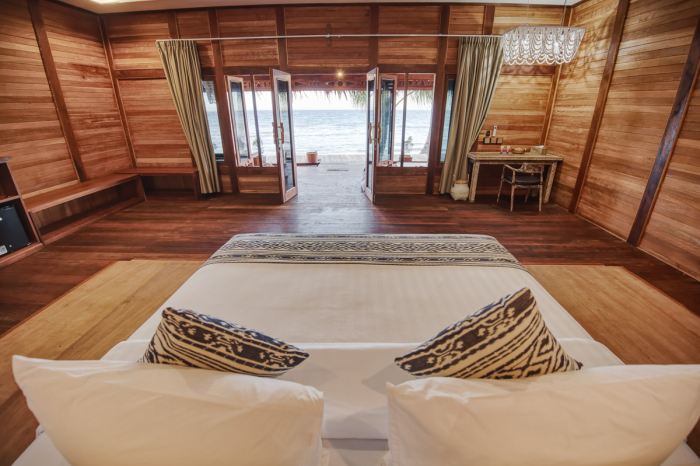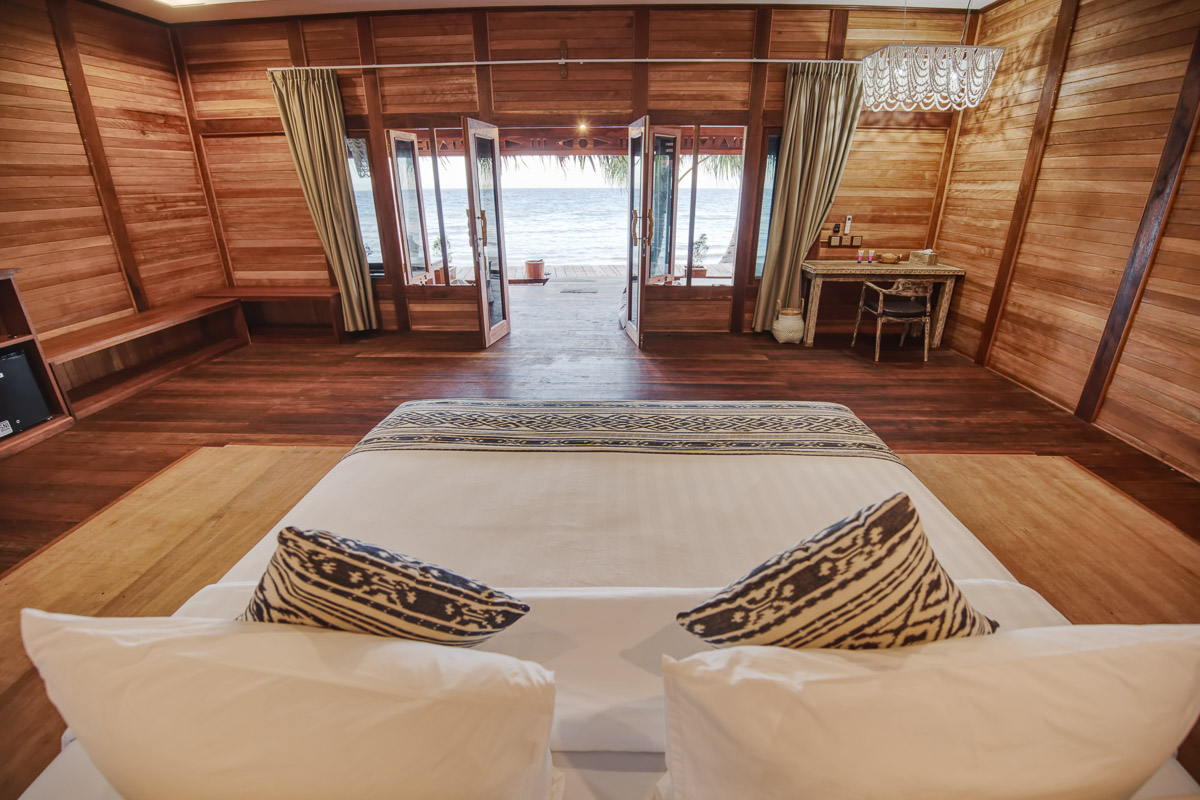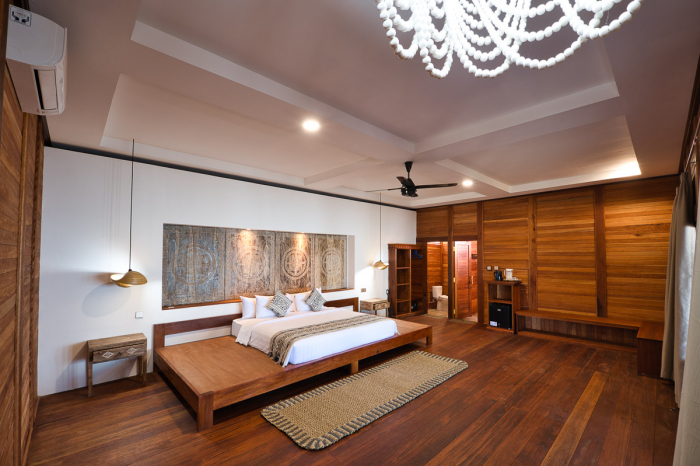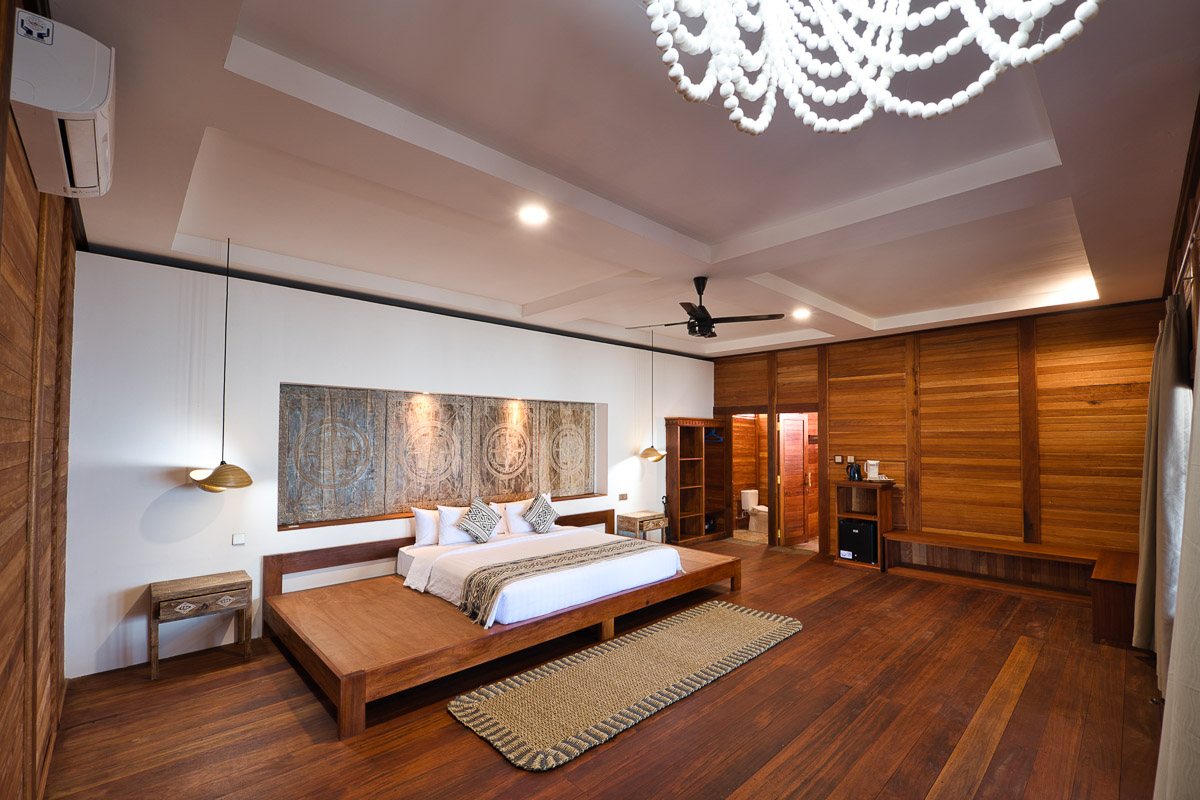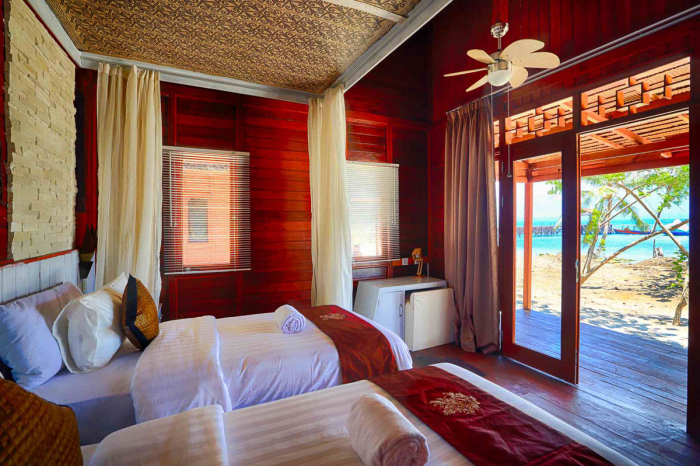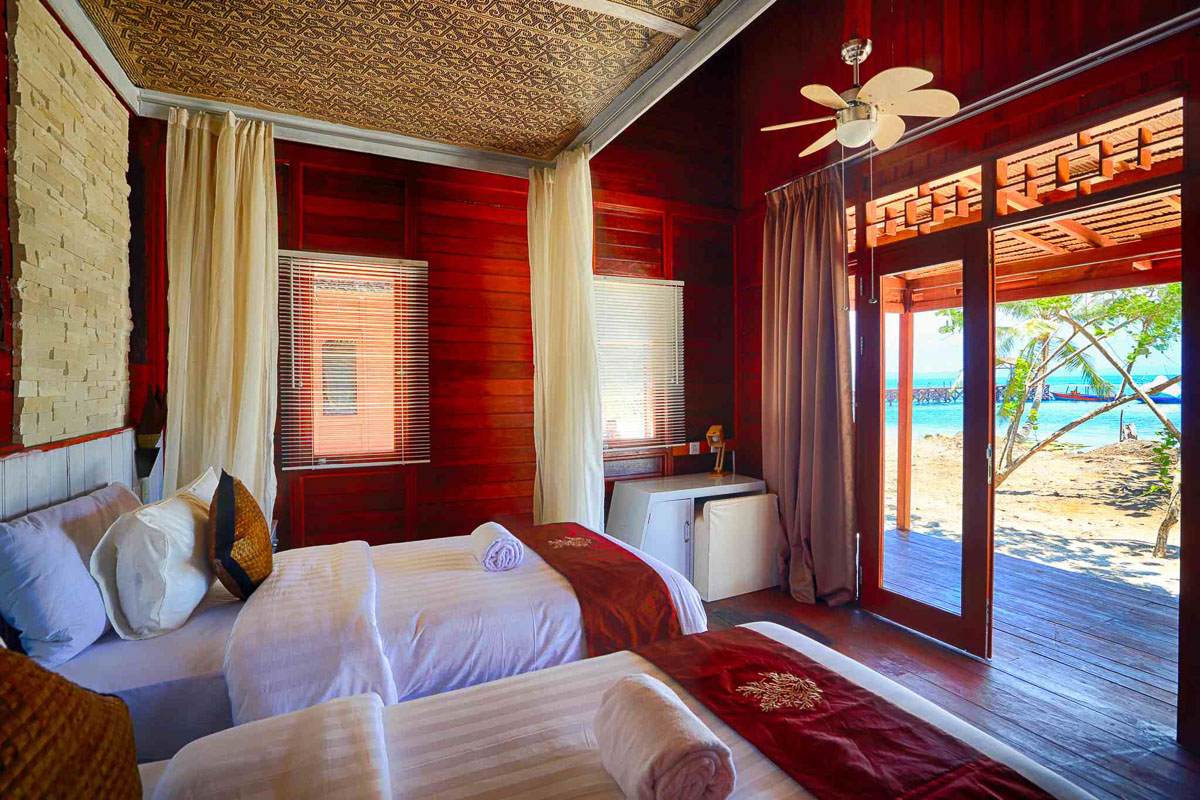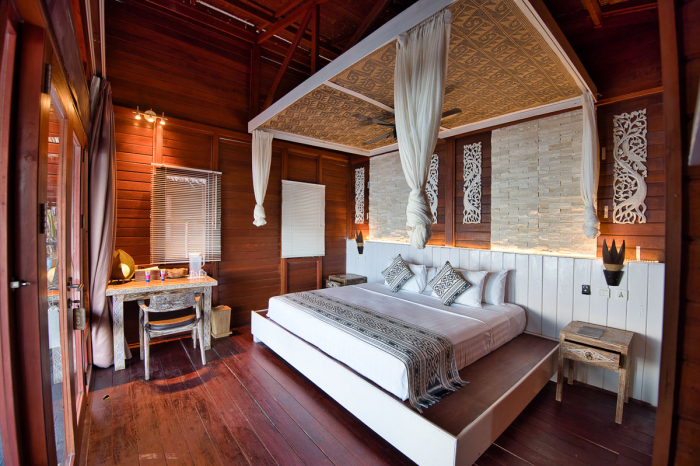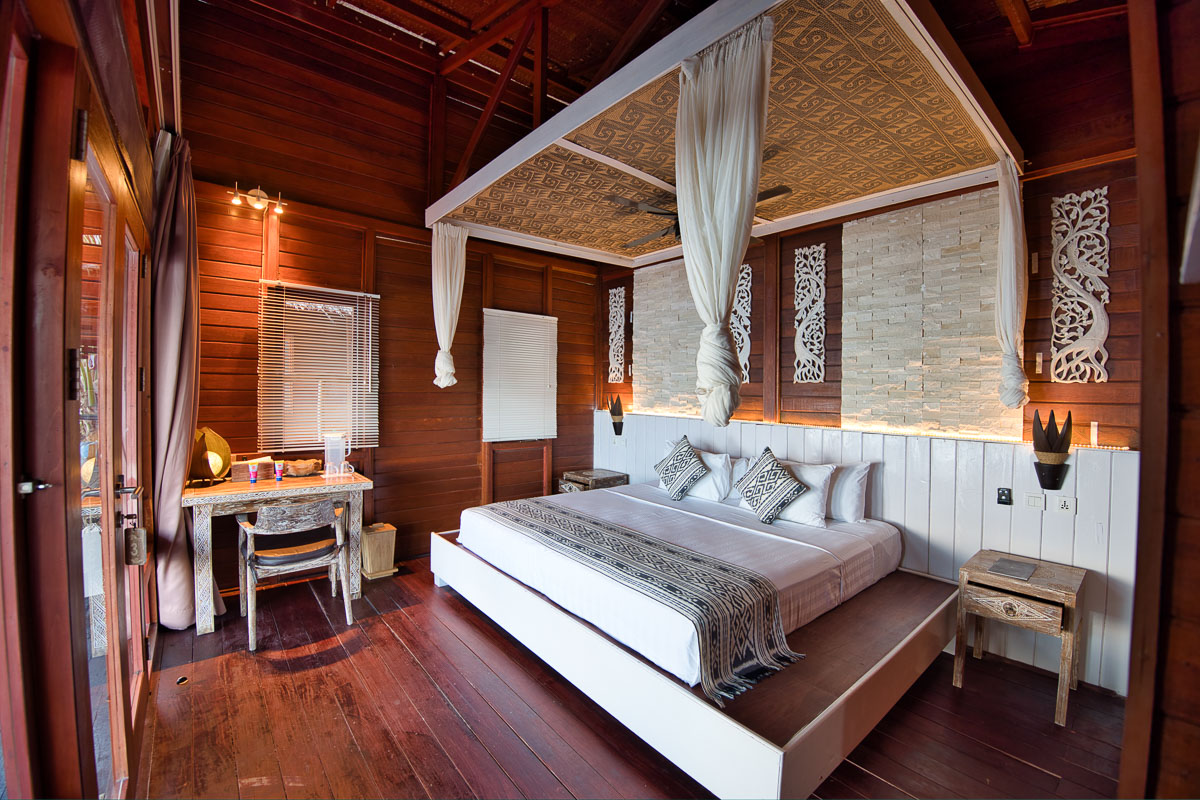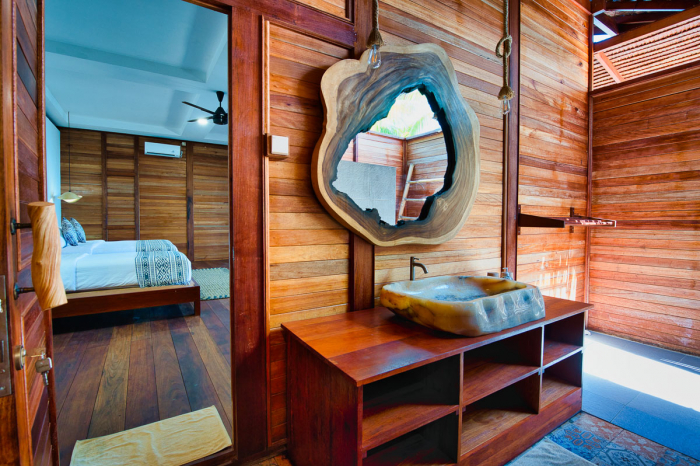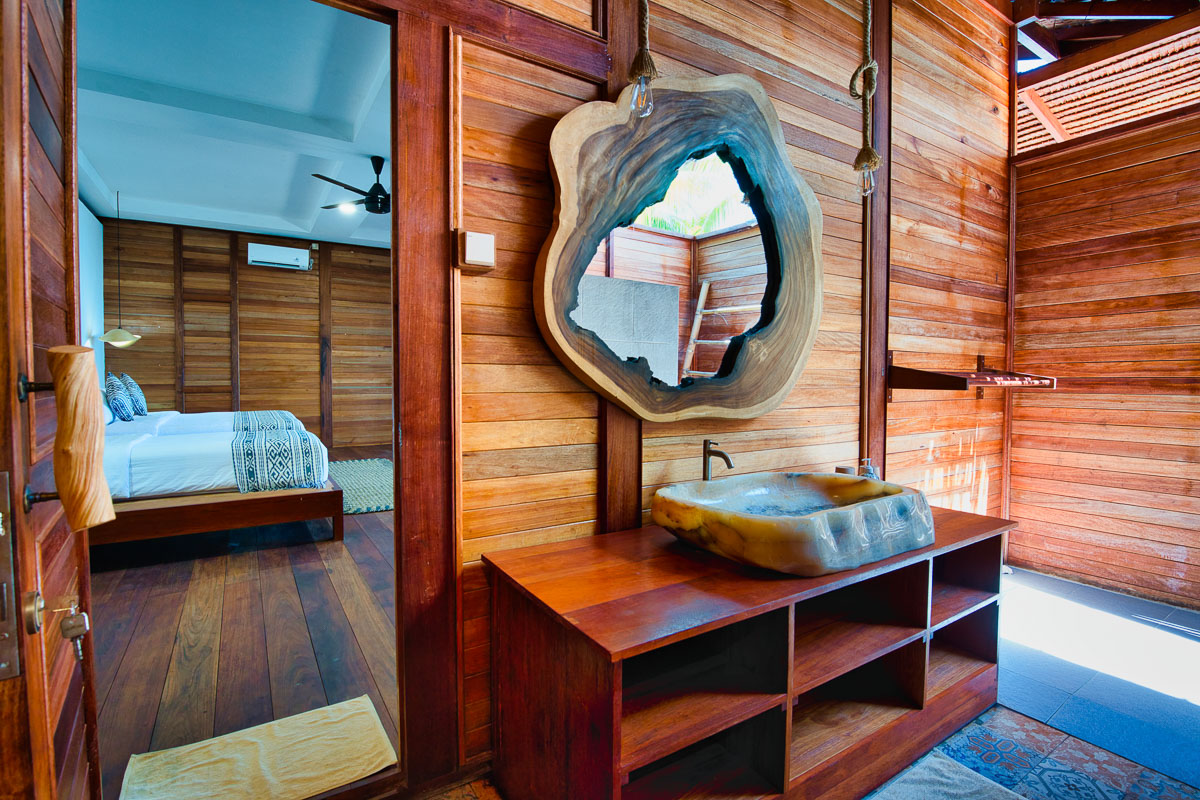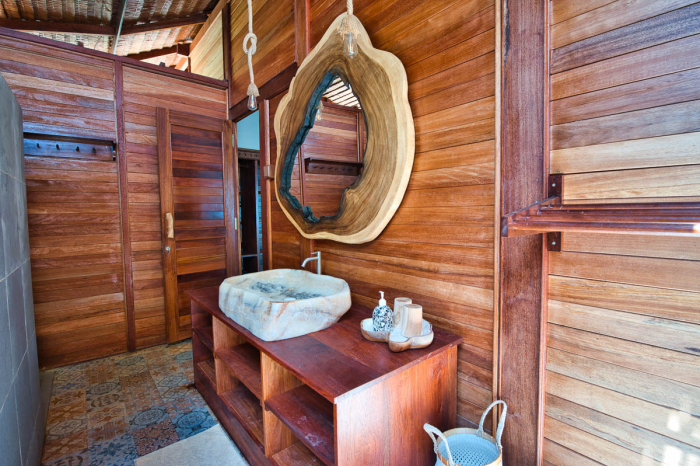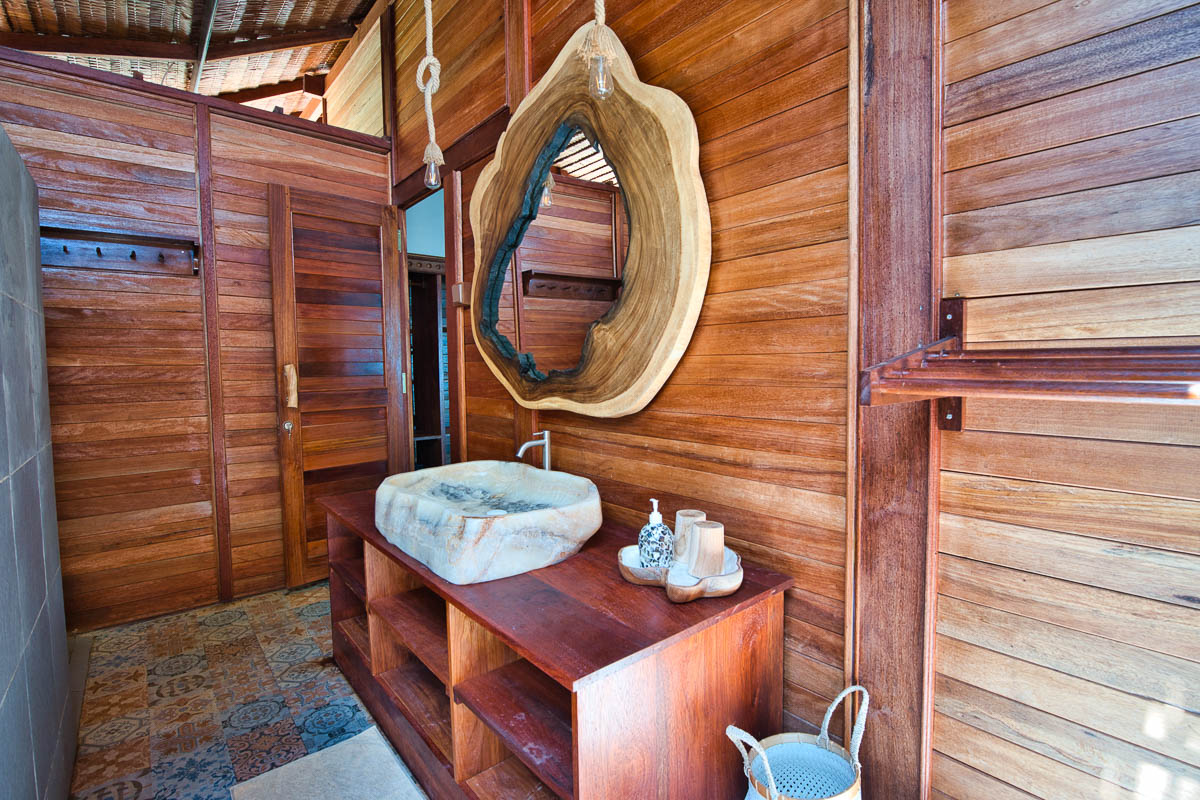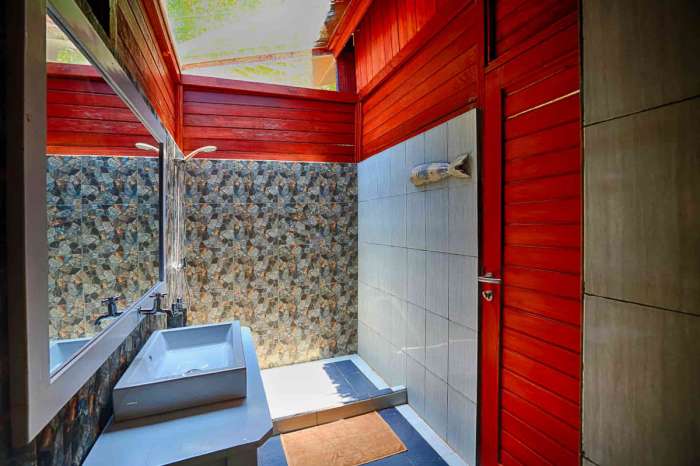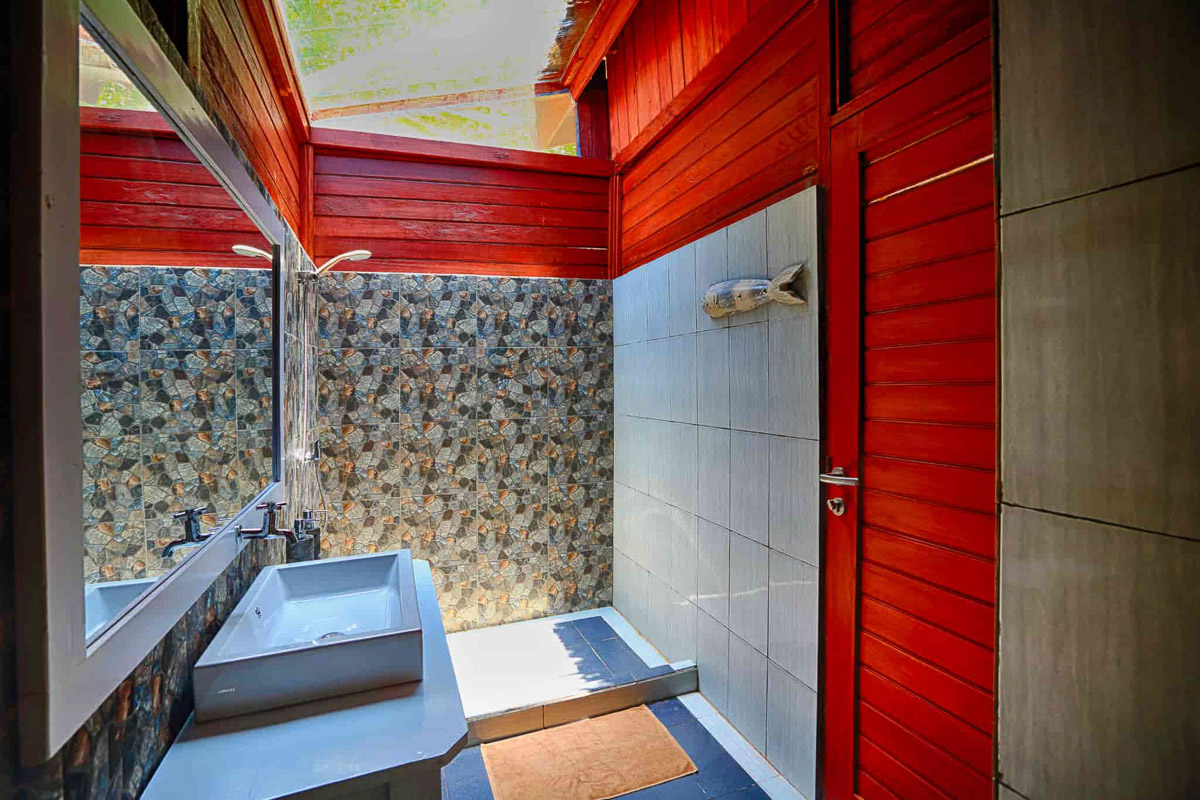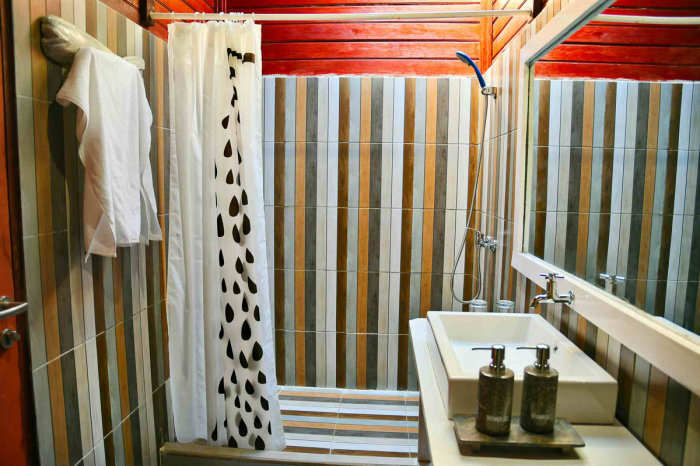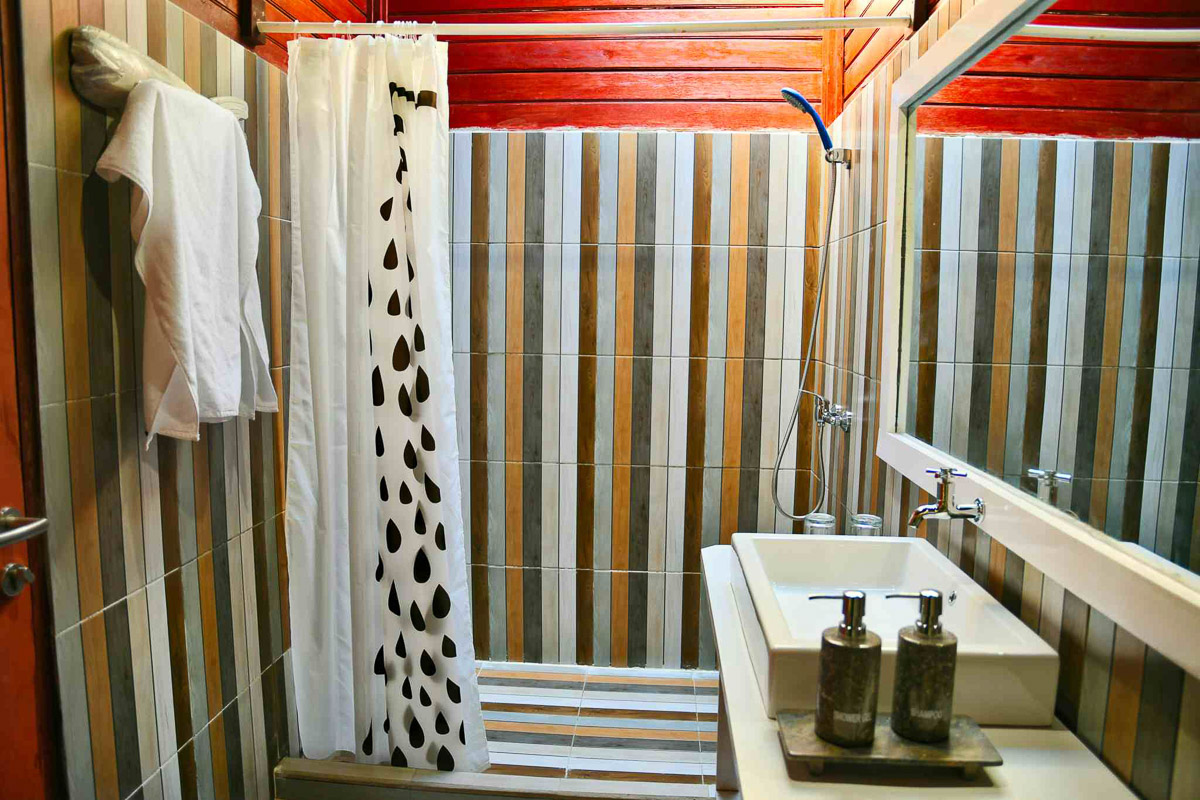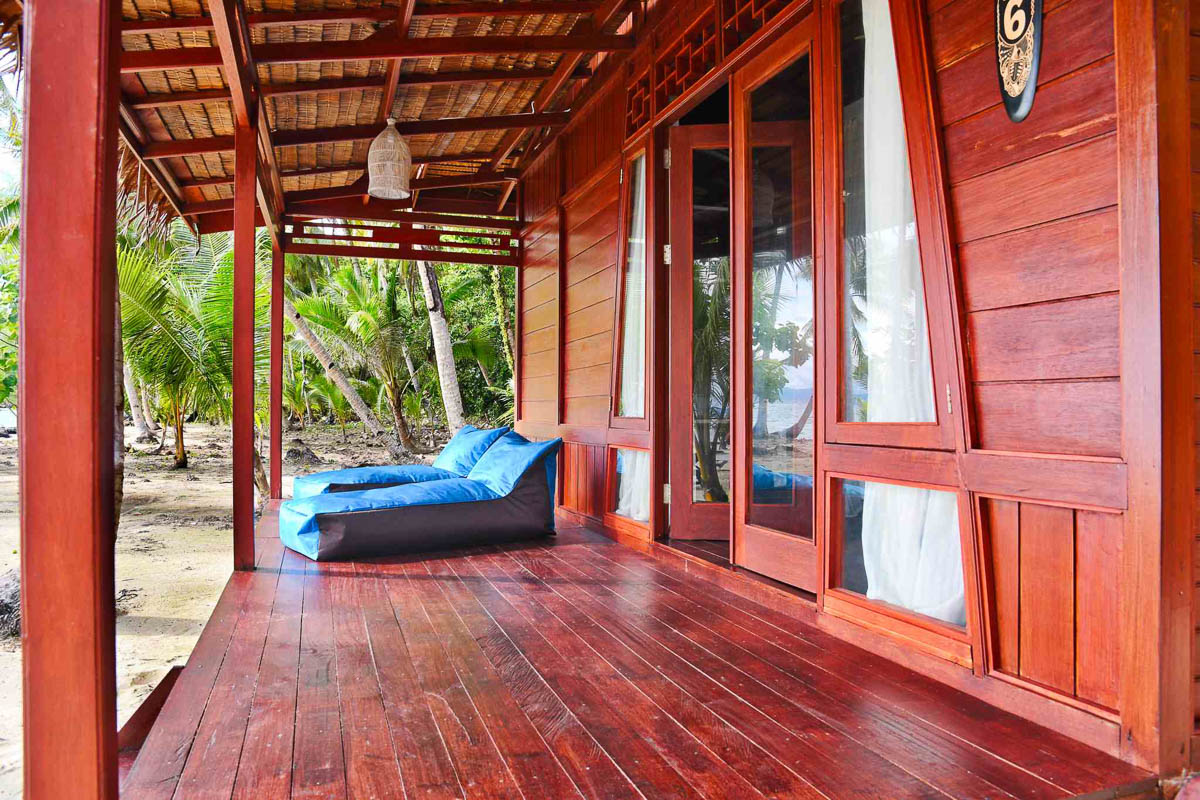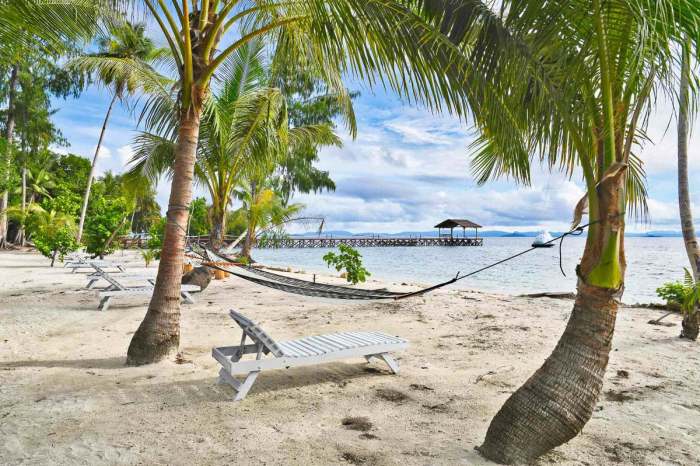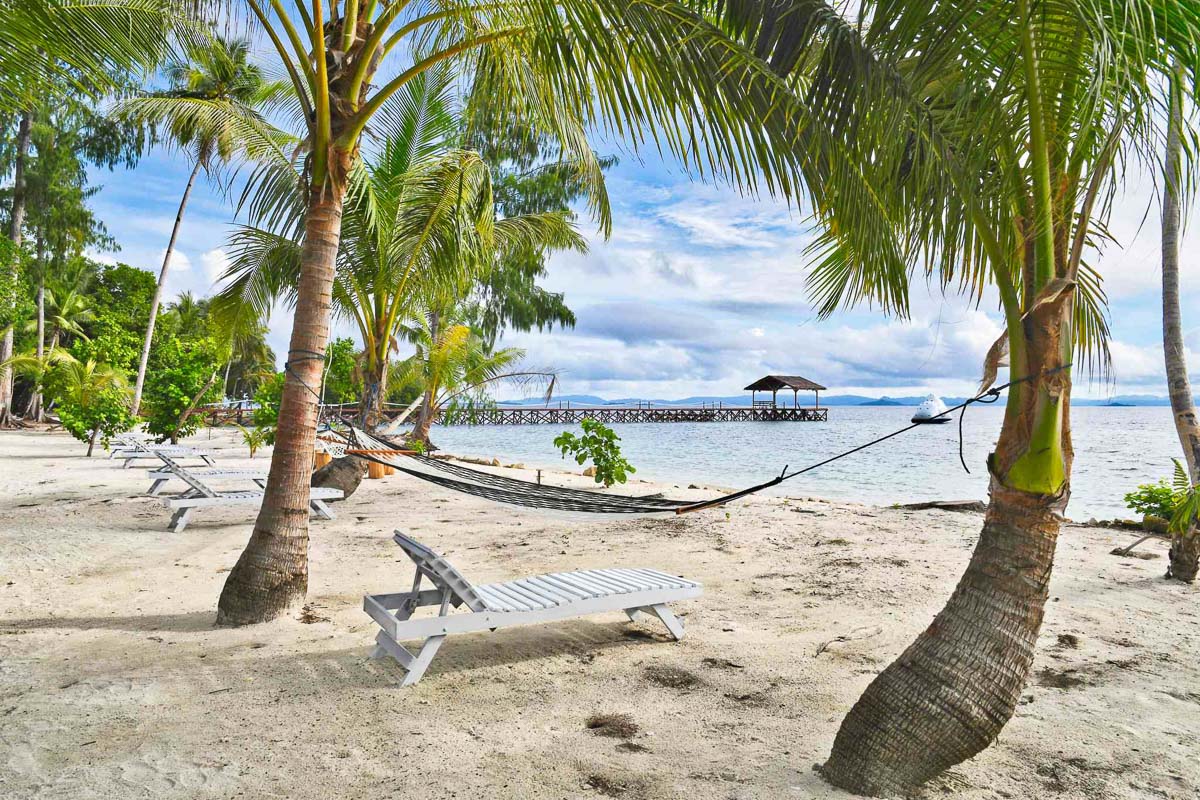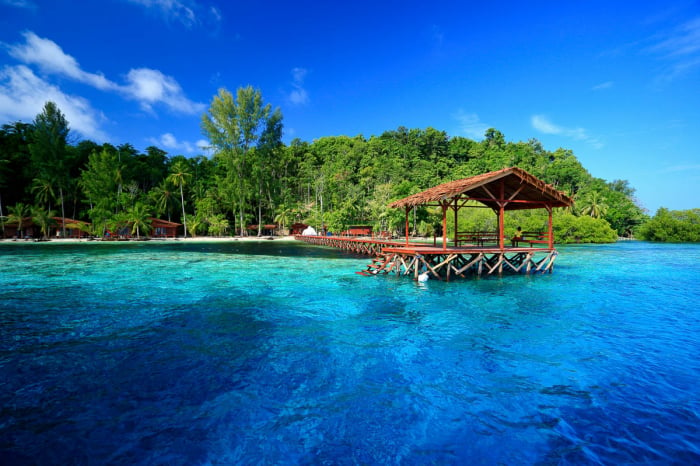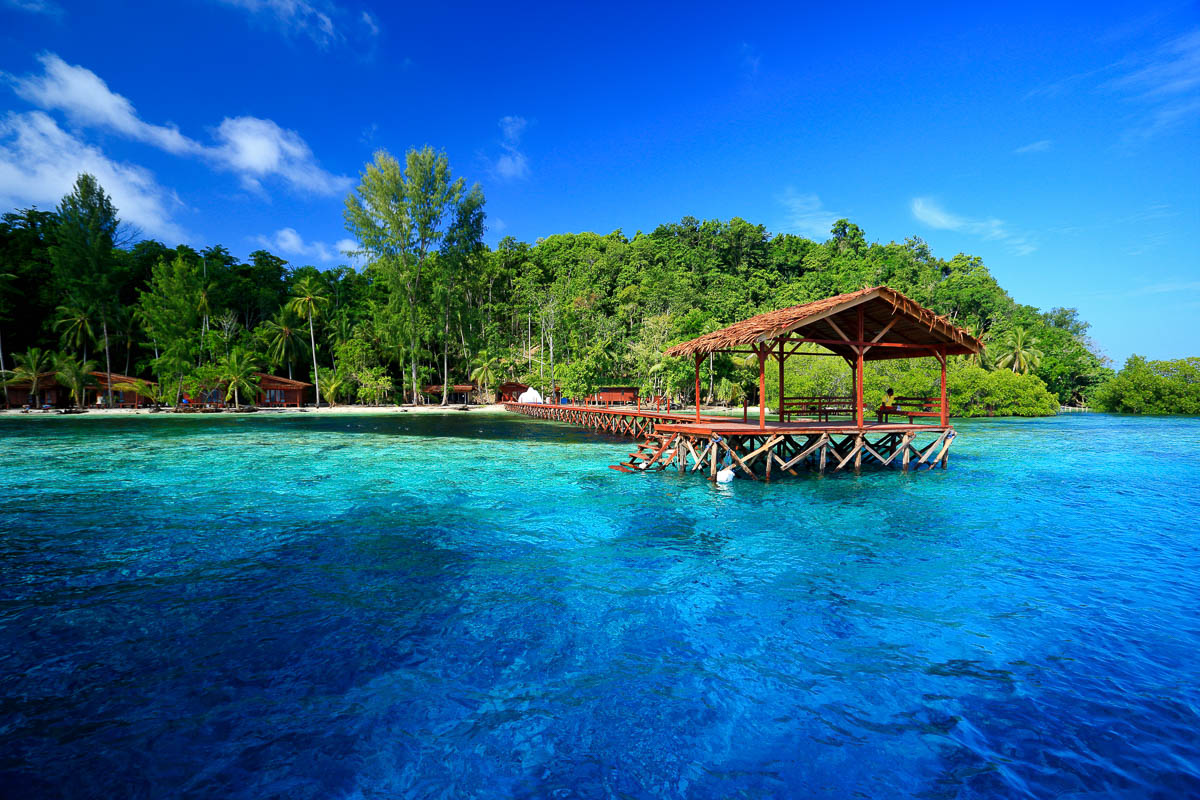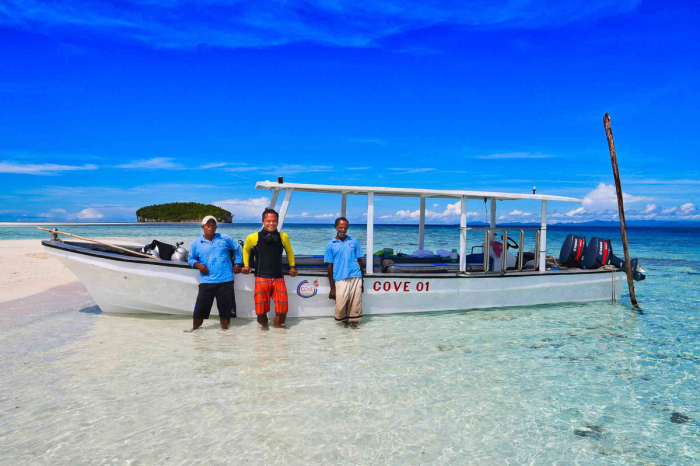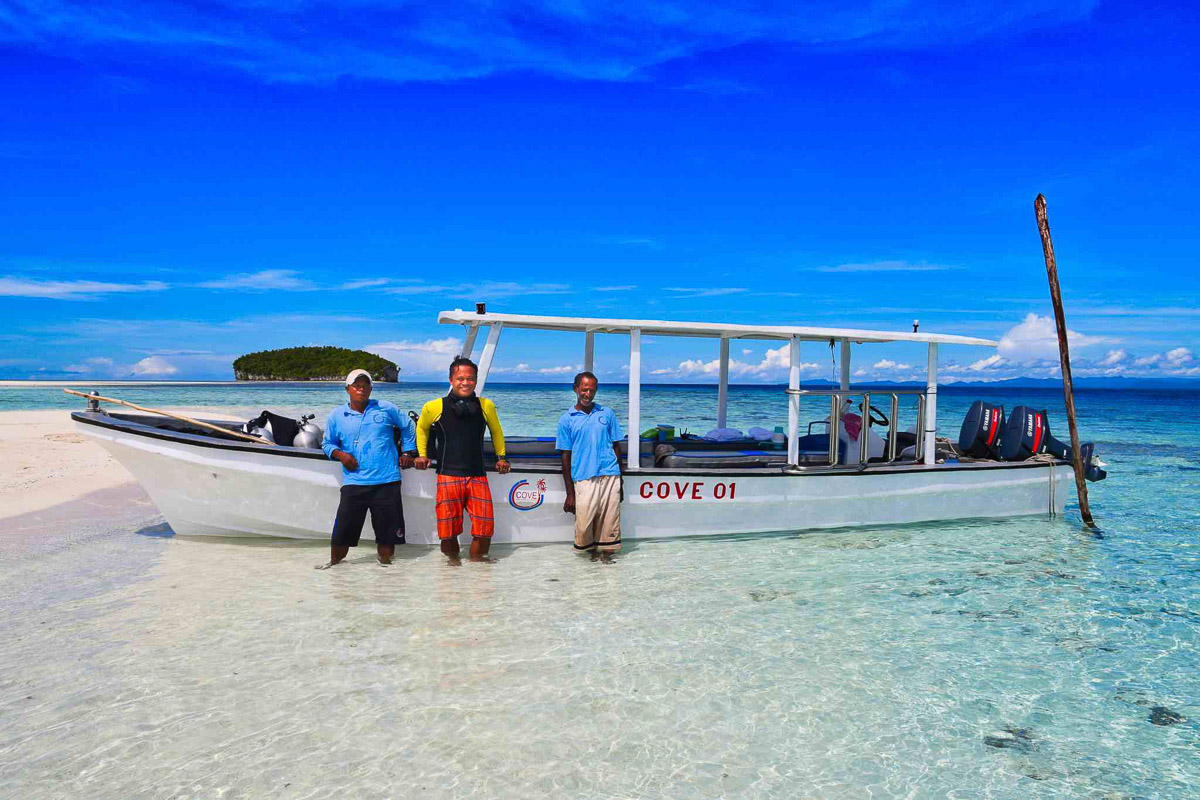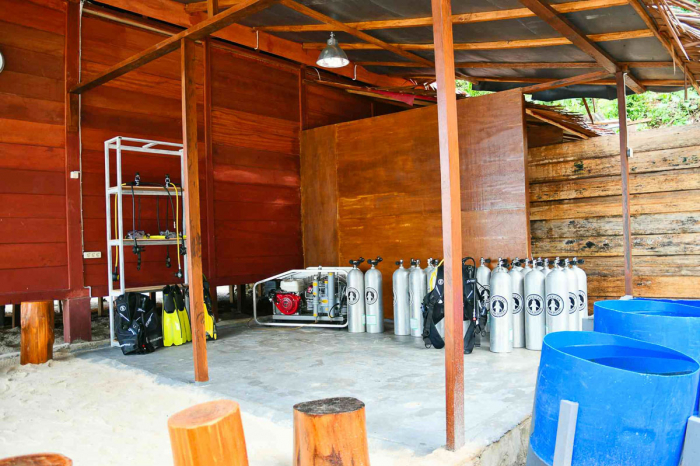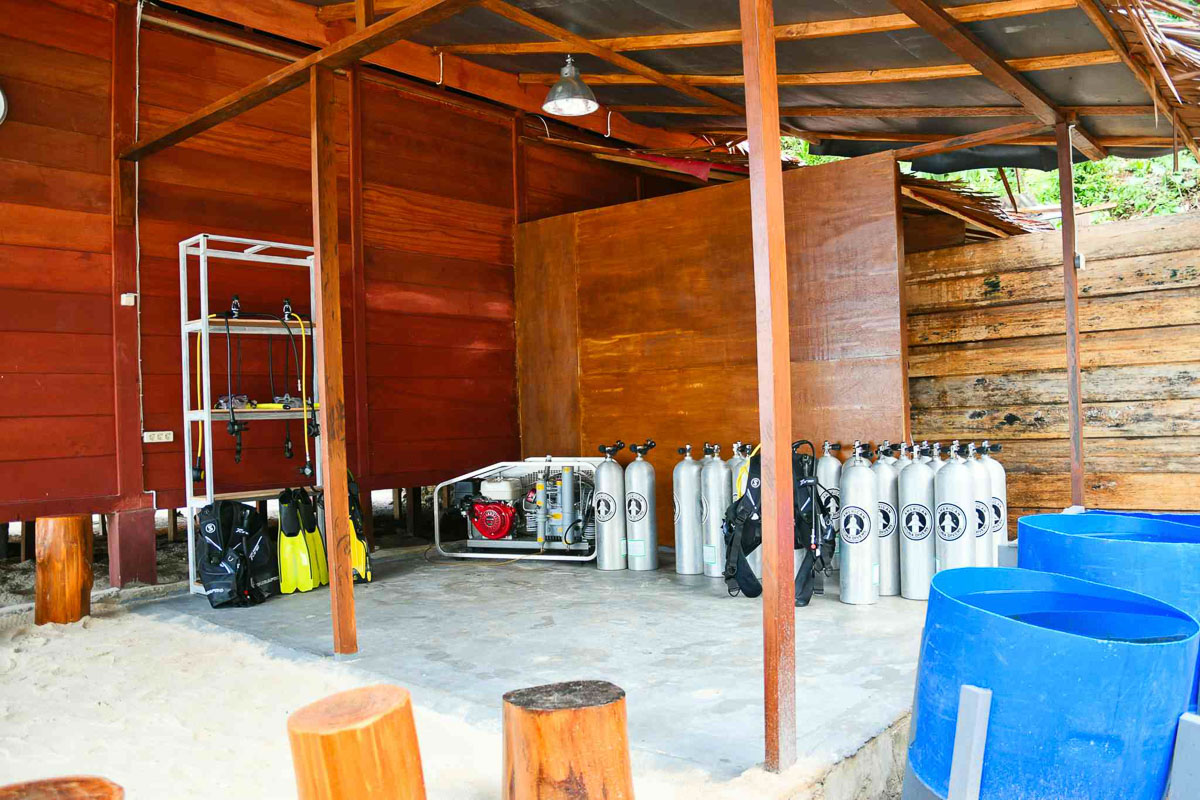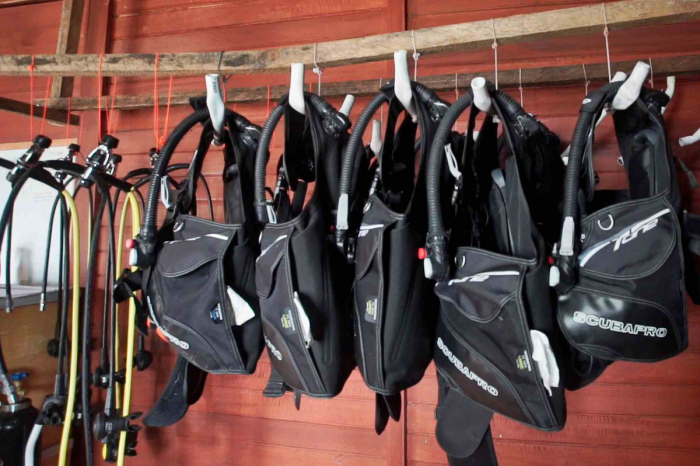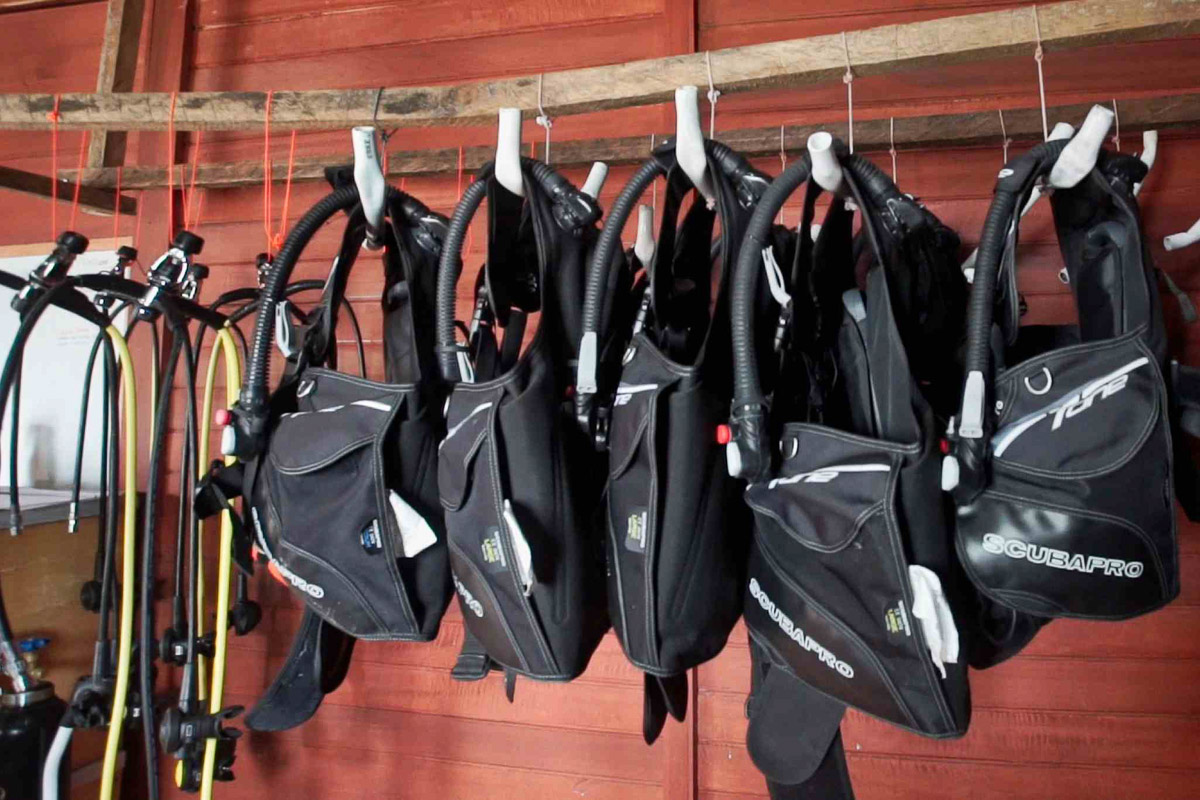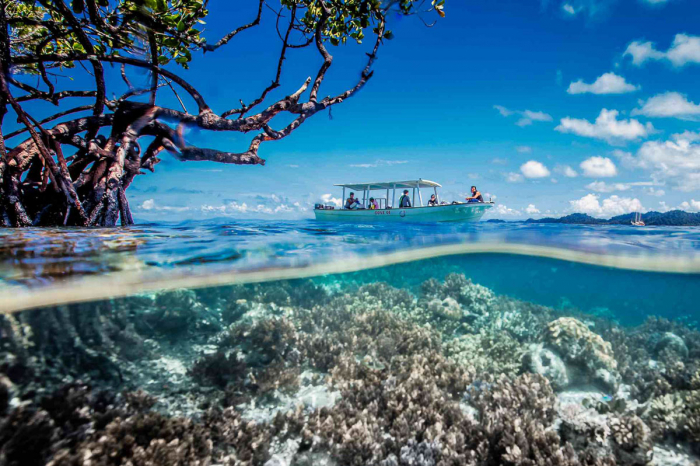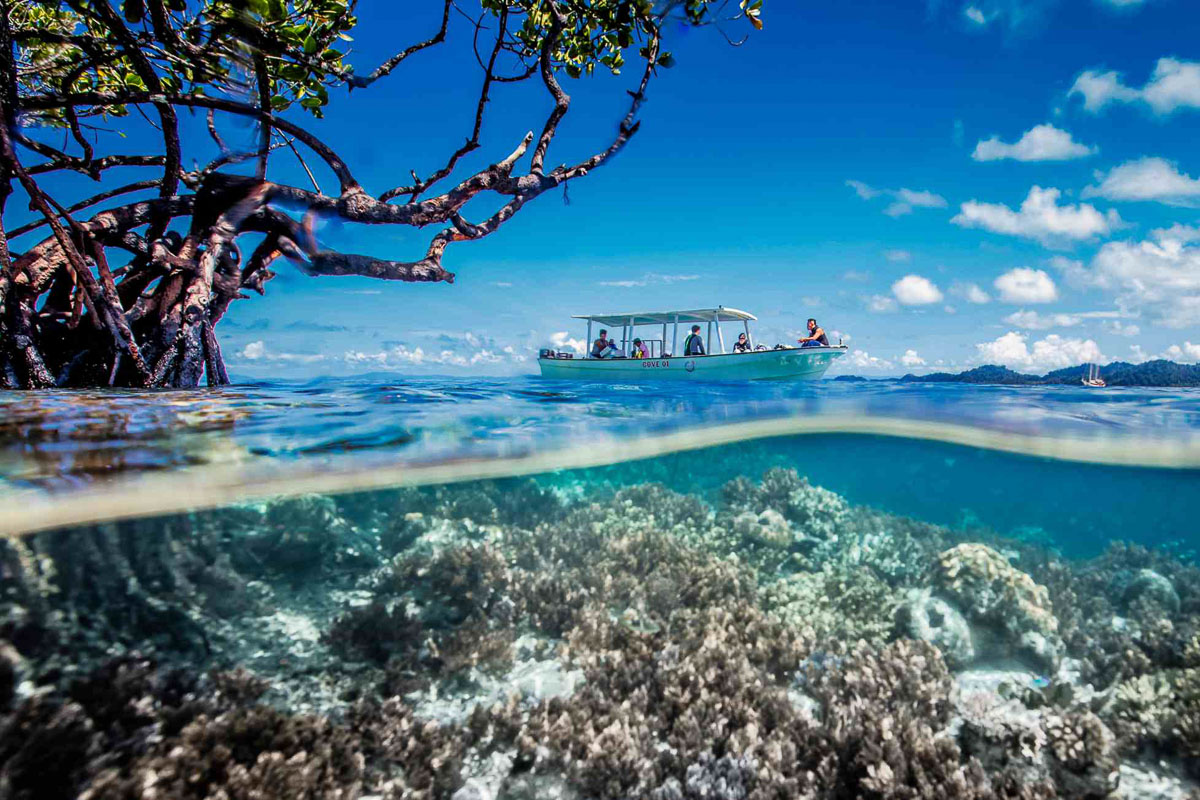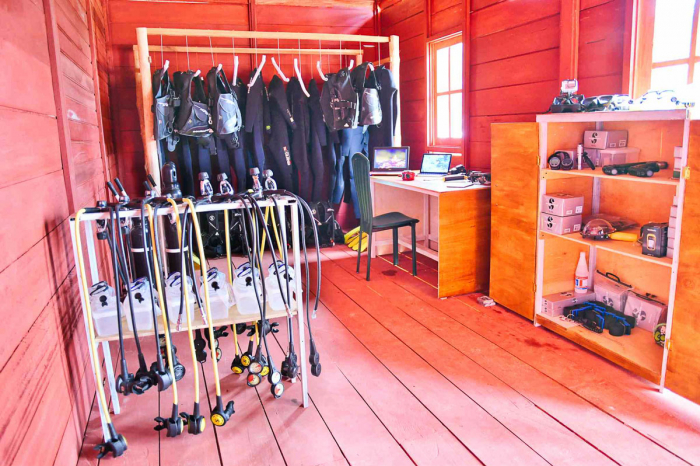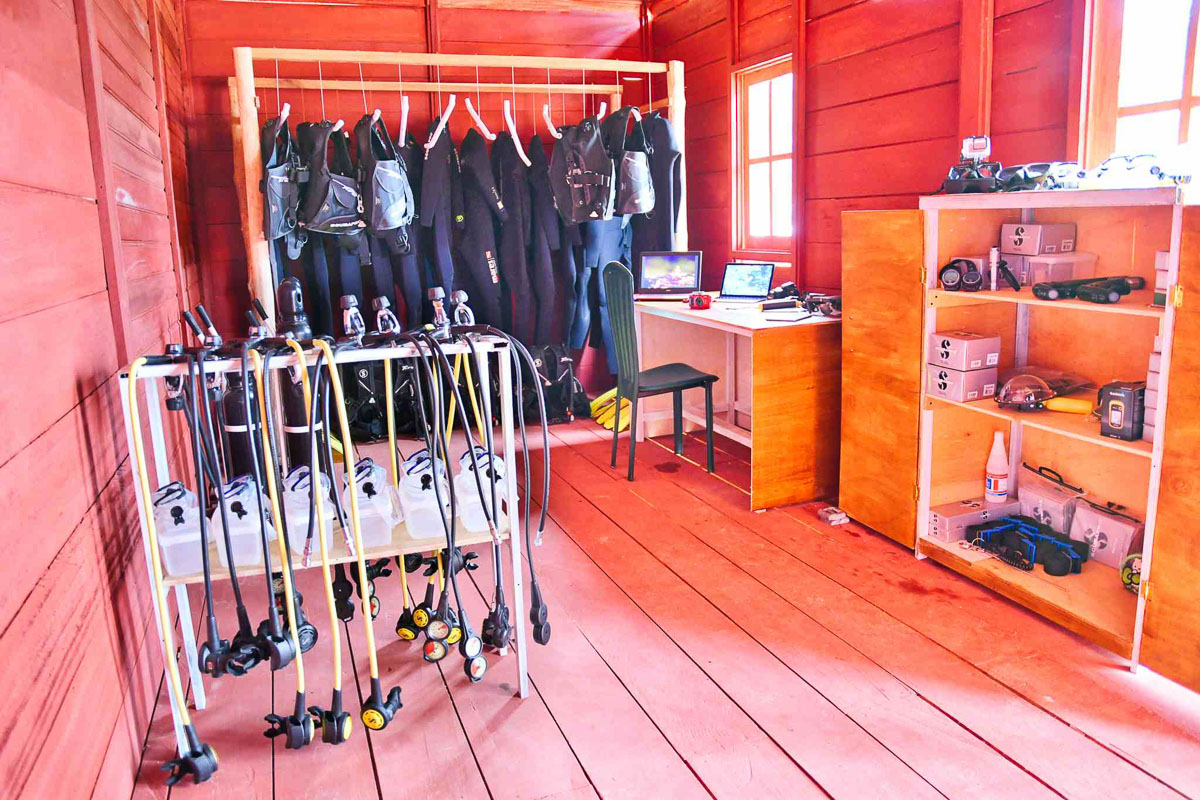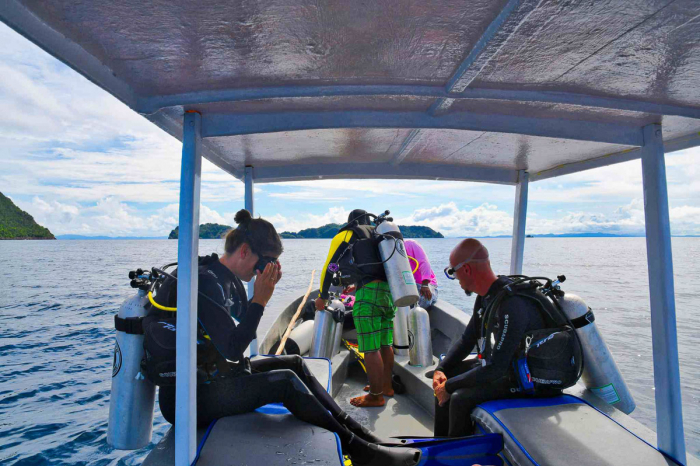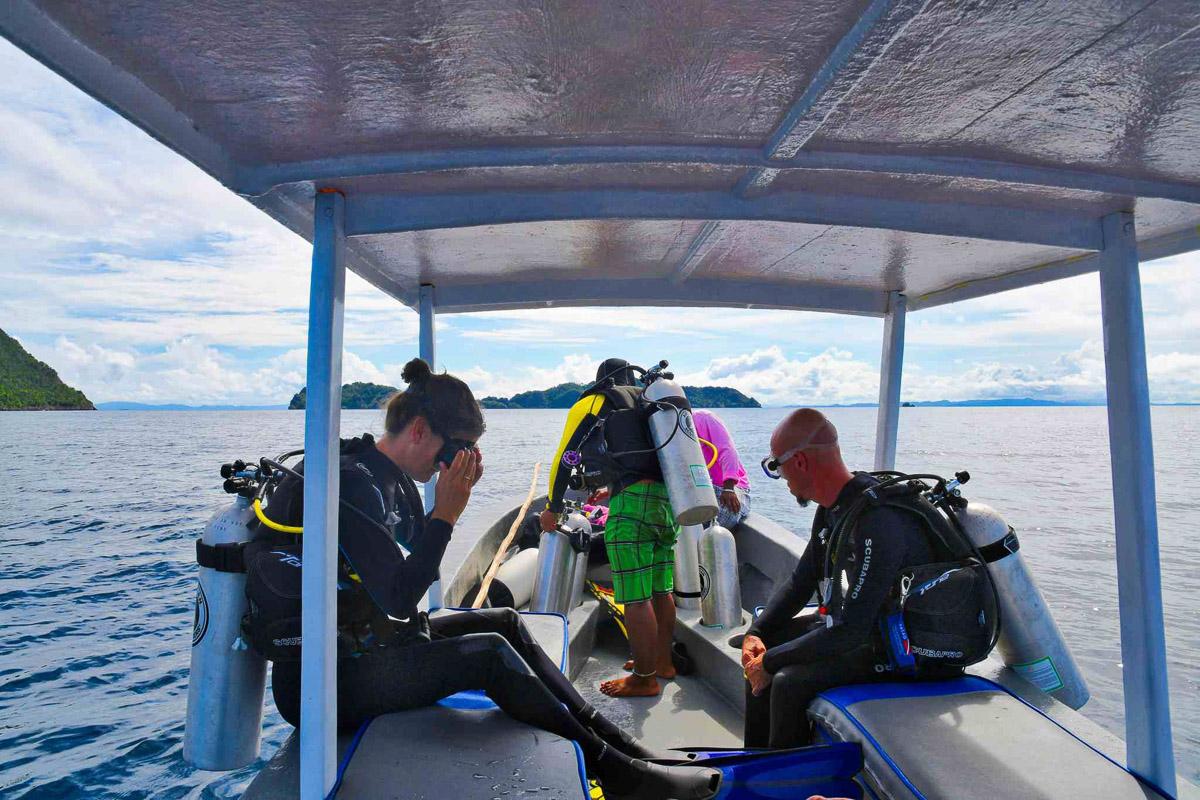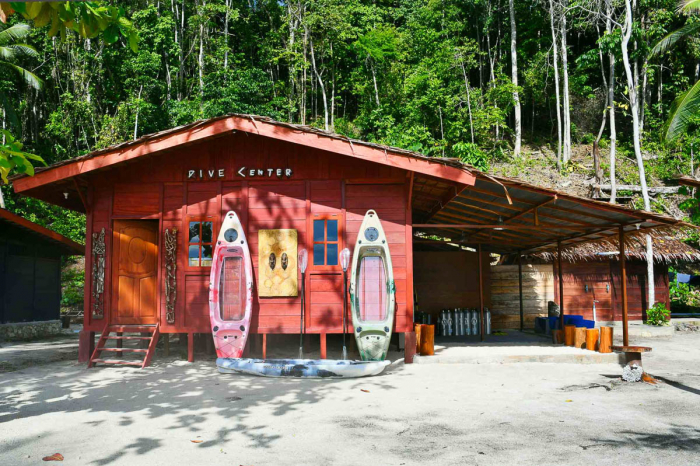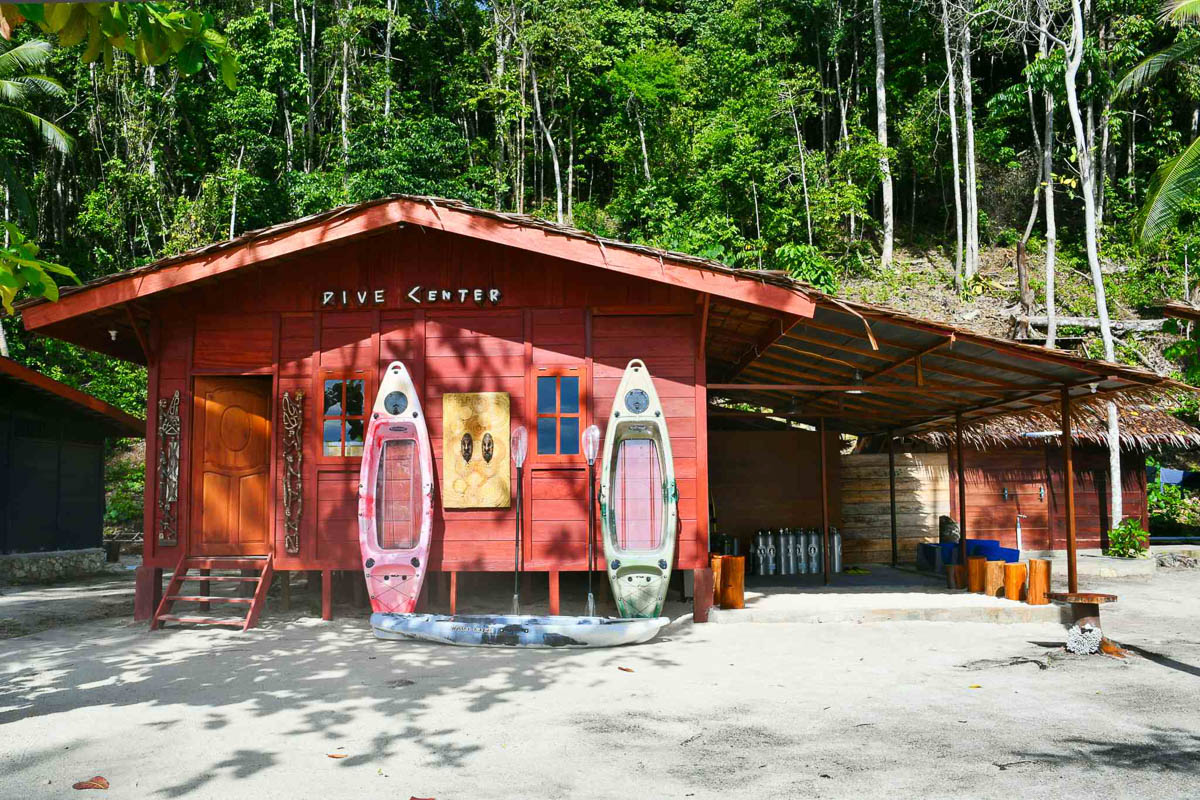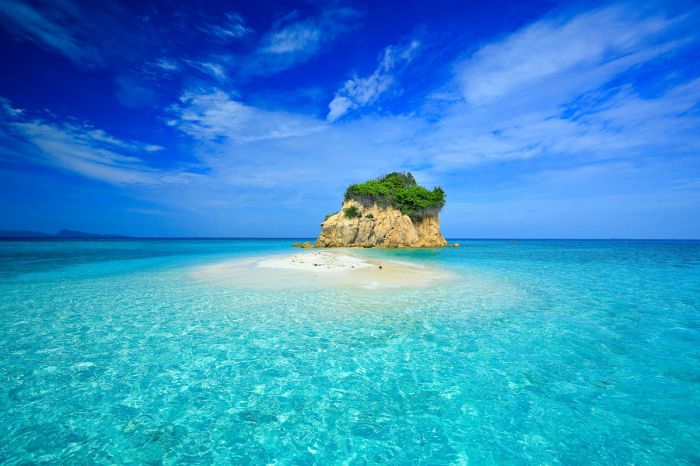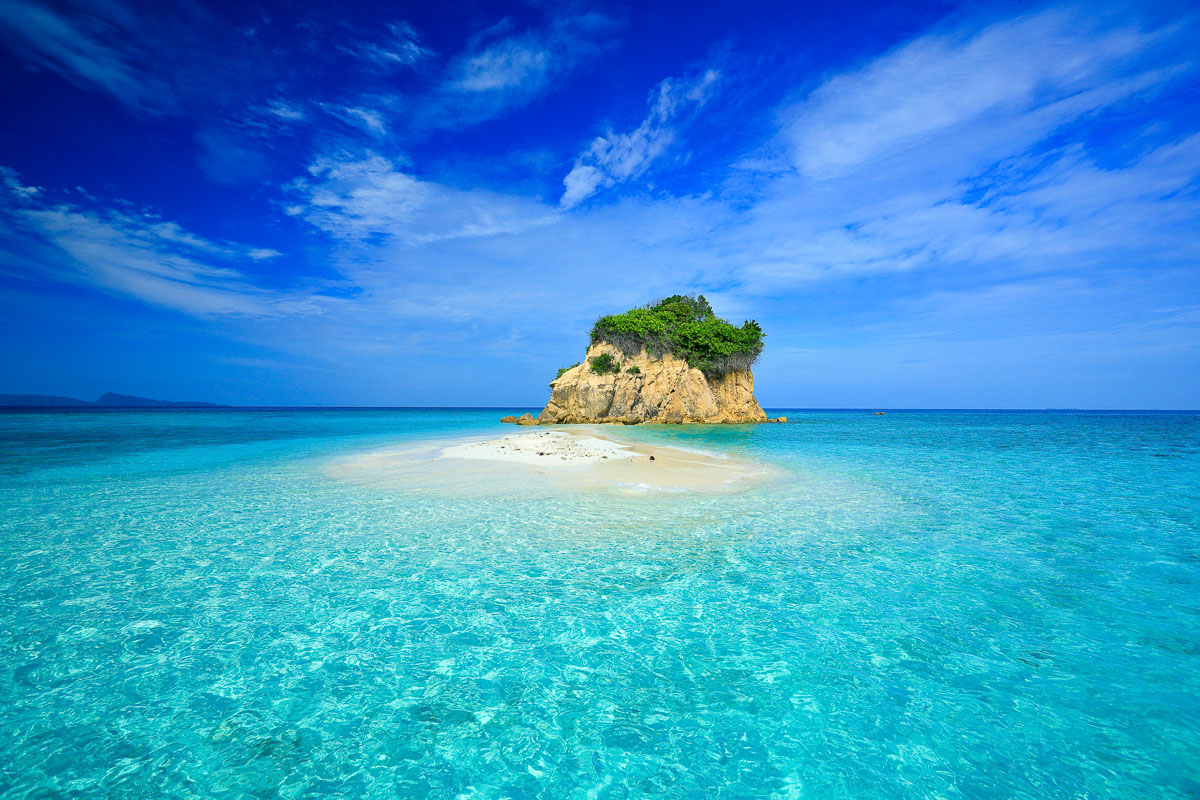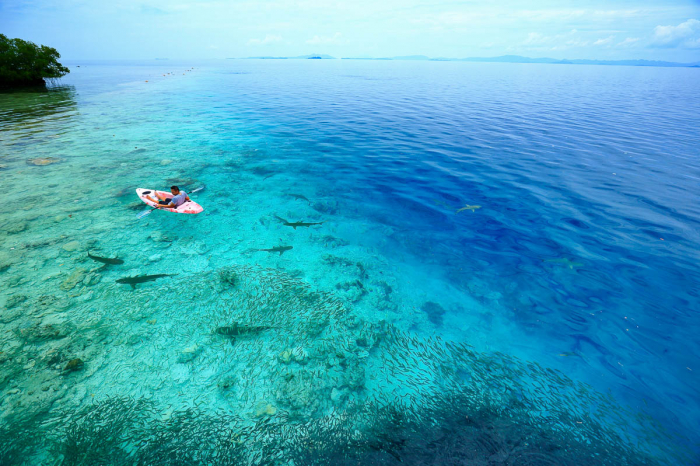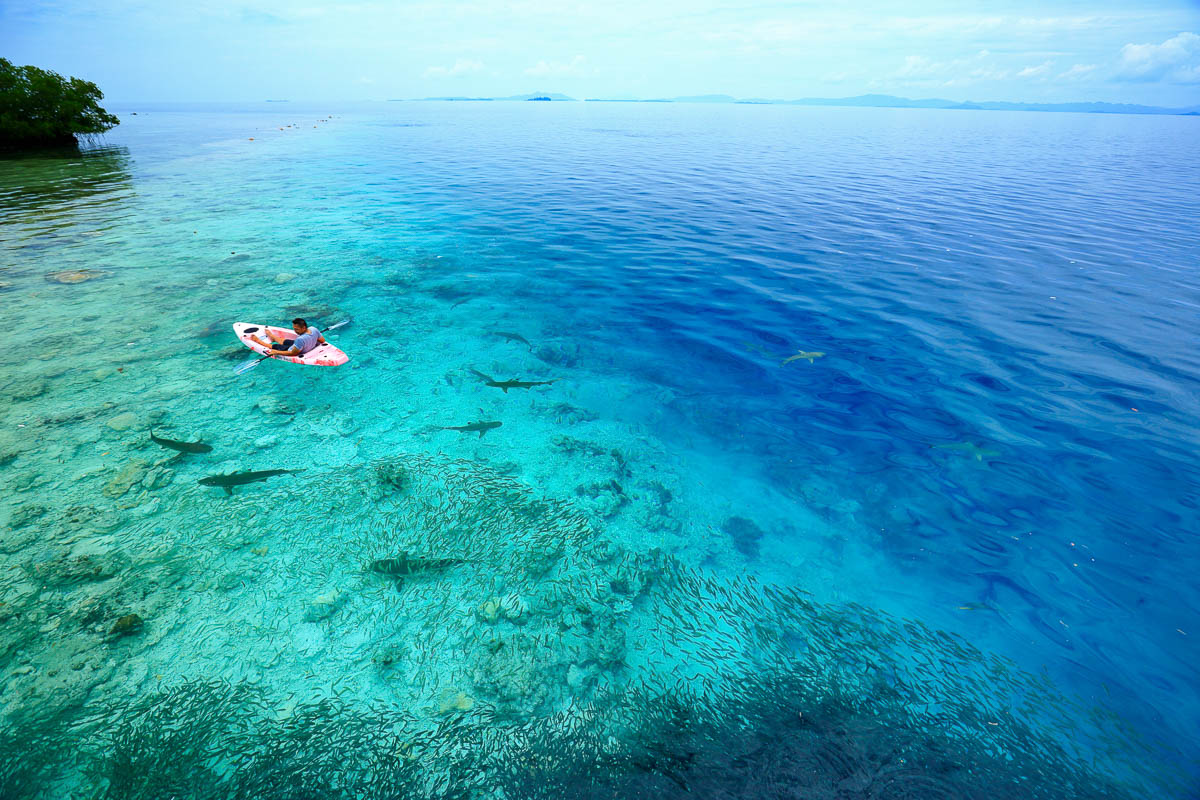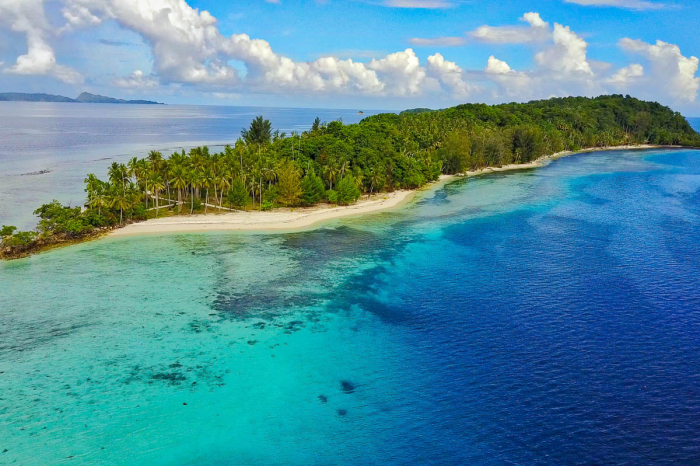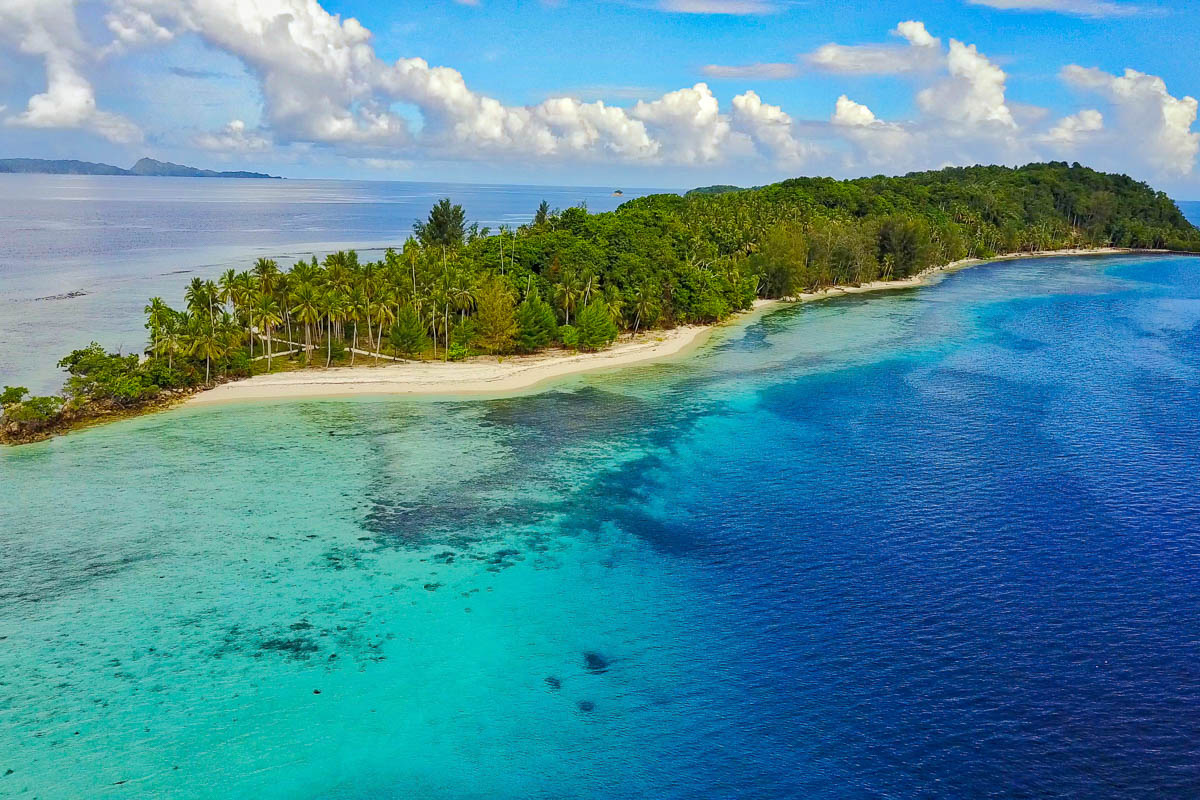 Overview
Remote location in one of the best preserved areas of Raja Ampat
A private island resort with just 20 guests on average
Close to dive sites such as Mayhem, Melissa's Garden and Manta Sandy
World-class diving, unlimited snorkelling and free kayak use
Cove Eco Resort is an inviting eco resort located on the remote, private island of Yeben and surrounded by some of Raja Ampat's best coral reefs. Highly recommended for divers and non-divers alike, Cove Eco Resort is a welcoming tropical paradise where memorable moments occur naturally and in abundance and, while it takes a little extra effort to get to, the island's isolation has nurtured an intimate, family-like atmosphere throughout the resort. Dive some of Raja Ampat's world-famous sites, snorkel and kayak above sun-soaked coral reefs, and spend your days exploring local Papuan culture - or simply relax into the slower pace of life and enjoy the sound of nature.
---
---
Amenities
---
About
About Cove Eco Resort
Cove Eco Resort is tucked away on the northern side of beautiful Yeben Island in northwest Raja Ampat, roughly two hours by boat from Waisai. Due to this remote location, Yeben remains one of the best preserved parts of the entire area, making it the ideal location for an environmentally-conscious escape into nature. The private island is approximately 50 hectares in size and covers some seven-kilometres of coral reef, around three-kilometres of white sandy beaches, dense mangroves and tropical jungle.
This three-star eco resort features ten cottages with aircon built by local craftsmen from the neighbouring villages using sustainable natural materials. They are located along the beachfront and carefully arranged to cause the least disturbance to the surrounding nature. On average, the resort accommodates just 20 guests at a time, with an entire island to explore and find your own space. Cove Eco Resort aims to provide a home away from home in one of the last true paradises on earth, welcoming both divers and non-divers with open arms and helping them to create memorable moments together.
Explore the resort
During your stay, the resort's chef will prepare fresh, tasty and unique meals that blend both Asian and Western flavours. Three meals are offered every day and the menu is regularly changed, ensuring no repetition over seven days. Barbecues of fresh local seafood are also organised regularly. Alcohol and soft drinks are available for an additional charge and guests are free to bring their favourite tipple with them.
Outdoor activities are the main pastime at Cove Eco Resort. Yeben's reefs are great for snorkelers, with an amazing variety of fishes and coral, and can be explored from the jetty or from any beach. Guided snorkelling is also available on the house reef or at other locations with a boat. The resort also has a selection of glass-bottom kayaks which can be utilised on a first-come-first-served basis.
Guests can embark on a range of excursions throughout Raja Ampat, visiting areas such as Wayag, Arborek, Waigeo and the Fam Islands. Traditional Papuan dance displays are also organised regularly. On days when you'd prefer to take things easy, facilities such as table tennis and a pool table are provided. Wifi is available throughout the resort but connection can be slow due to the remote location
Diving from Cove Eco Resort
Cove's onsite PADI dive centre is stocked with a range of high-quality and well-maintained Scubapro dive equipment. With all-inclusive packages, guests are provided with a mask, snorkel, fins and rashguard for the duration of their stay, with additional diving equipment available to rent. Non-certified divers don't have to miss out, with the option of undertaking a discovery dive alongside a dedicated guide. PADI Open Water and PADI Advanced Open Water dive certifications are also offered.
A typical dive day at this resort starts around 8am. You will either enjoy two morning dives and go back to the resort for lunch, or conduct three dives followed by a picnic at a nearby beach close to the next dive site. The guides will always endeavour to show guests a new dive spot each time, so that you never return to the same reef twice. Divers are sure to enjoy this resort's proximity to world-famous dive sites including Mayhem, Melissa's Garden, Manta Cove, Yeben Shallow, Rufus Wall, and Manta Sandy. Plus, with a five-kilometre protected zone surrounding the island, these waters are incredibly biodiverse - the resort even boasts a 'secret' manta cleaning station.
---
Top tips
All packages include unlimited snorkelling excursions, kayak use and a free excursion to Piaynemo, Star Lagoon and Melissa's Garden each Wednesday.
Babysitting is available for children over the age of four at an additional charge. Children younger than four must be under parental supervision.
Conservation
Cove Eco Resort aims to have a positive impact on the environment and community and strives to preserve and maintain the greatness of the Papuan way of life and the beauty of Raja Ampat. The team set up security patrols to deter dynamite fishing in the surrounding waters and have successfully worked together with local communities to enforce a "No Fishing Zone" which stretches for five-kilometres from the island. Having extensively cleaned the island and surrounding waters of rubbish left behind by irresponsible locals and foreign tourists, Cove Eco Resort now provides guests with free reusable water bottles to reduce single use plastics.
---
Diving
Diving in Raja Ampat
Schooling reef fish

Year round

Pygmy seahorse

Year round

Healthy corals

Year round

Plentiful reef life

Year round
Located off the northwestern tip of Papua, Raja Ampat's diving offers some of the most exciting underwater experiences in Southeast Asia, if not the world. The marine diversity of these islands is staggering and - quite literally - like nowhere else on earth. From the fabulous hard coral sites in the north to the colourful soft corals of Misool in the south, Raja Ampat is reef diving perfection. And with plenty of liveaboards and idyllic tropical dive resorts to choose from, Raja Ampat is an undisputed king of dive holiday destinations.