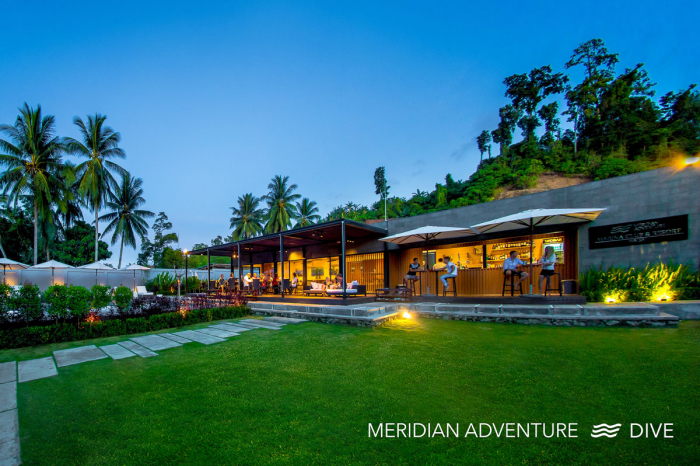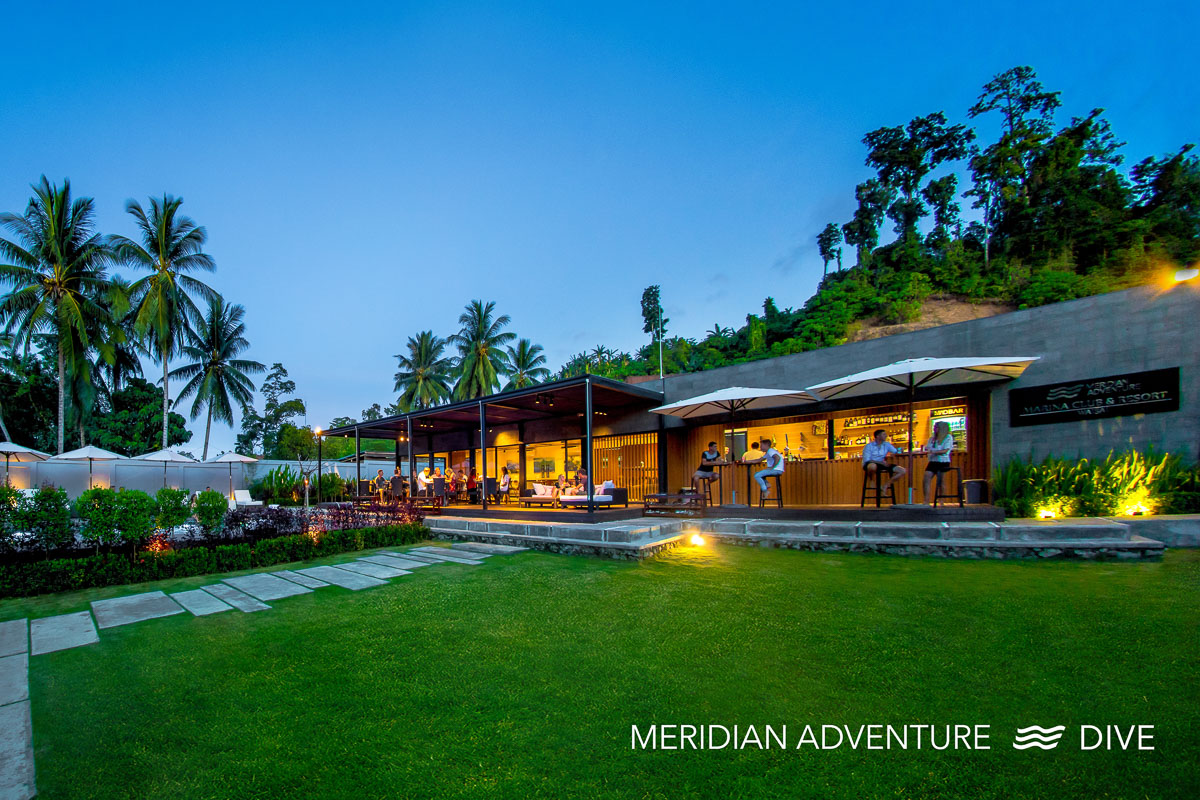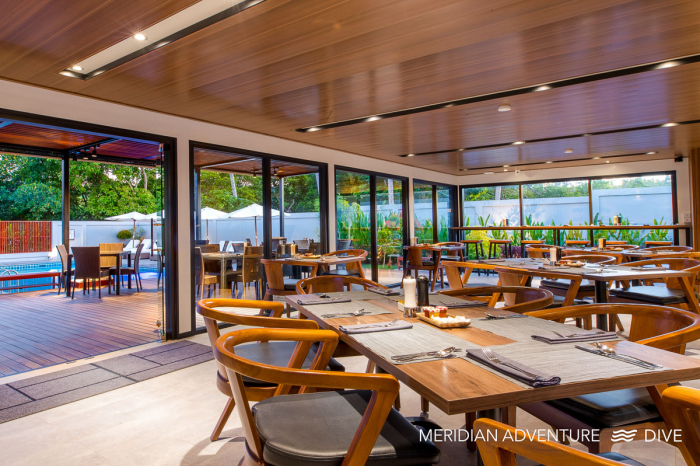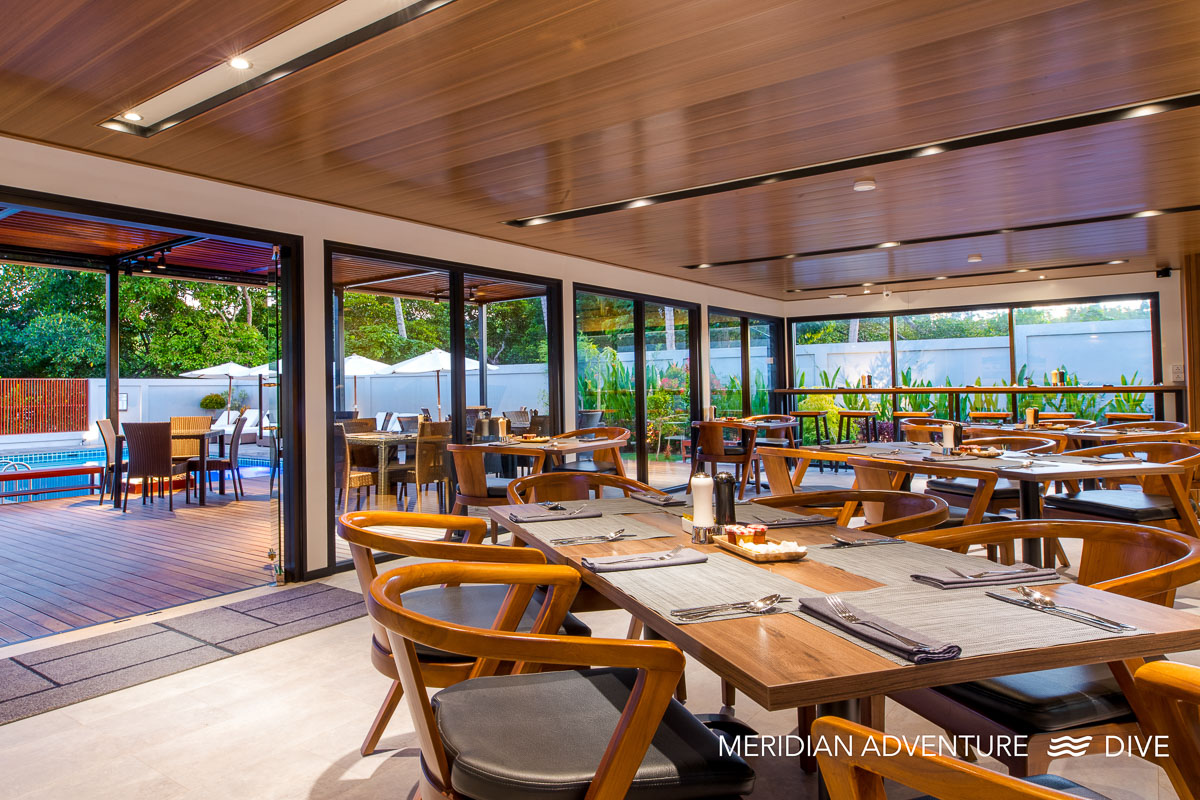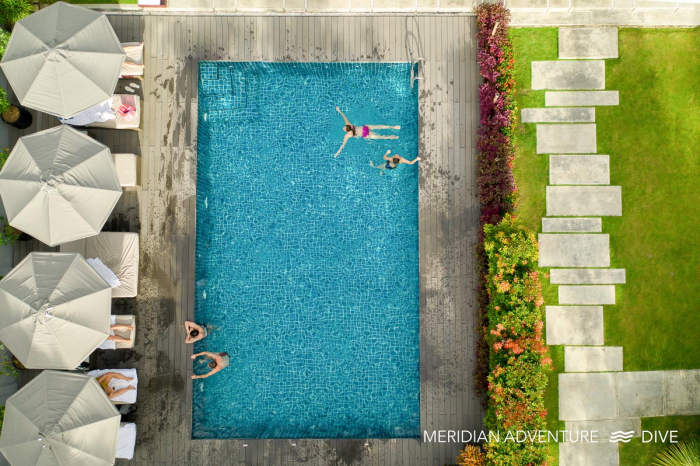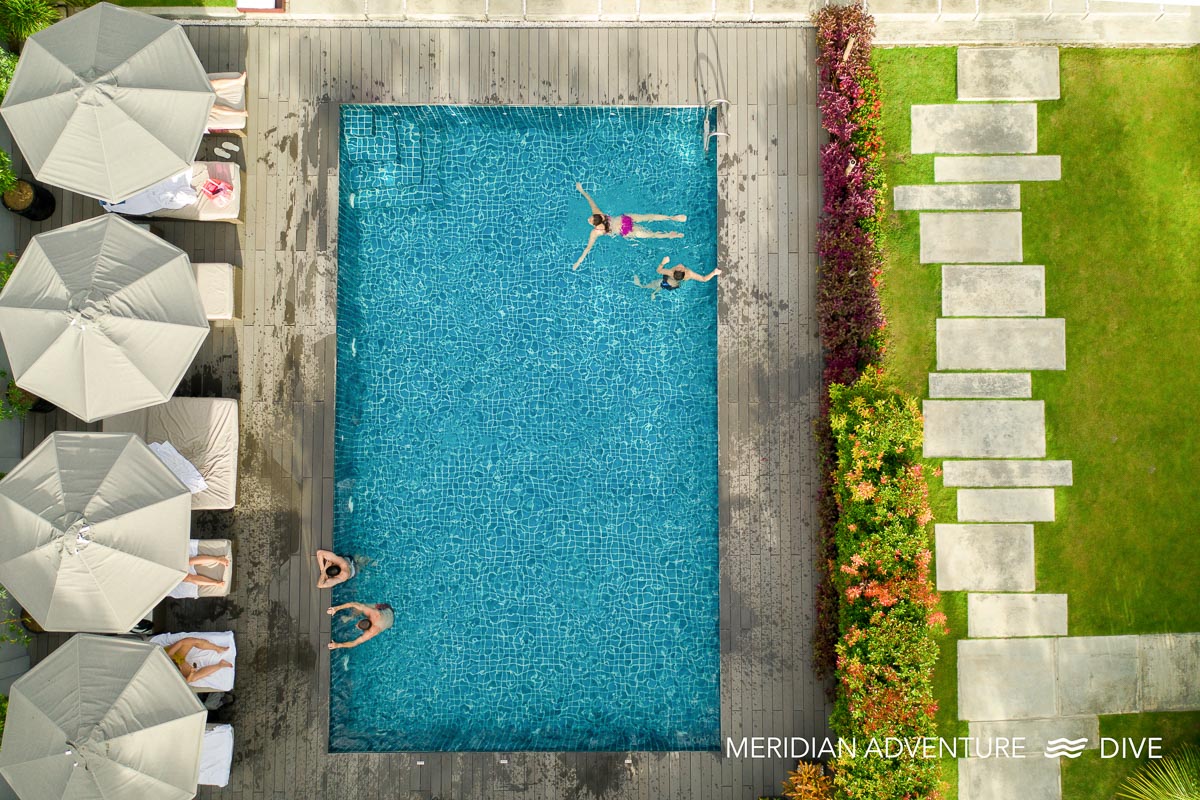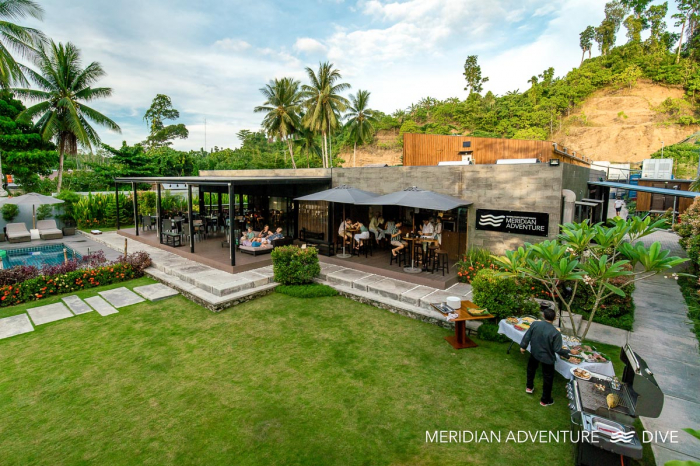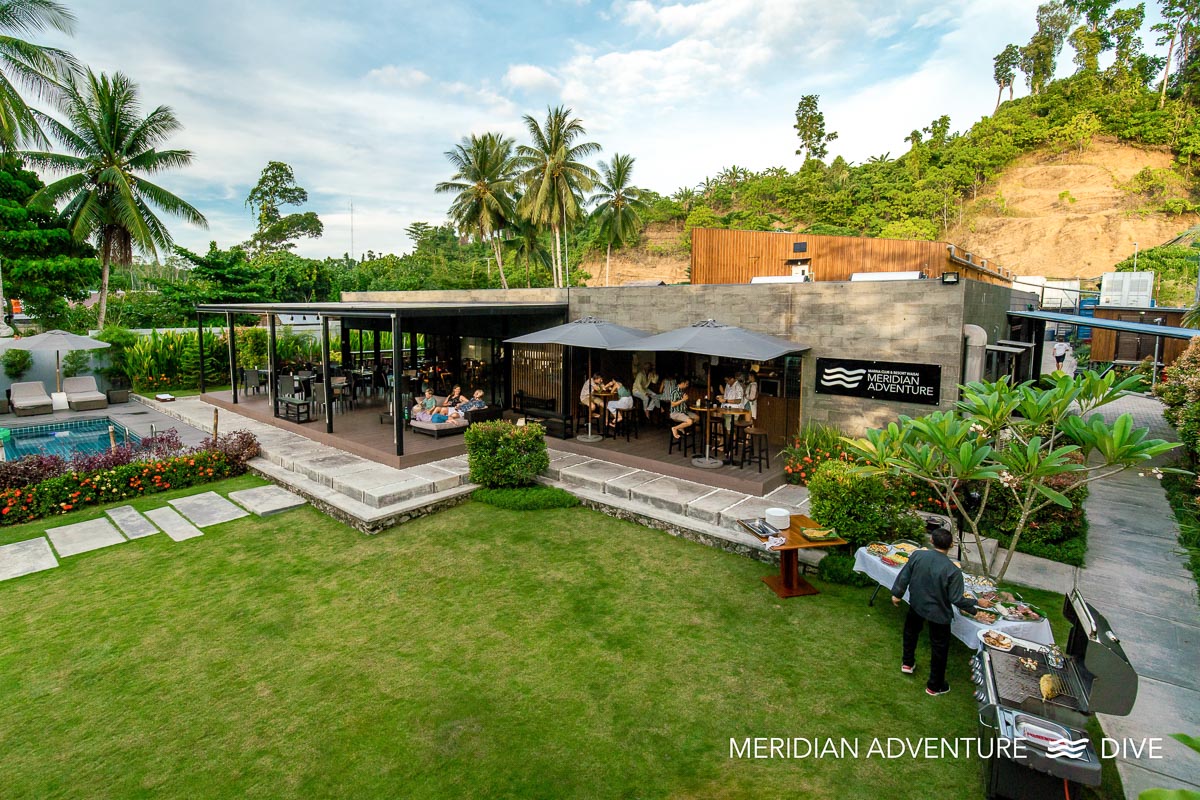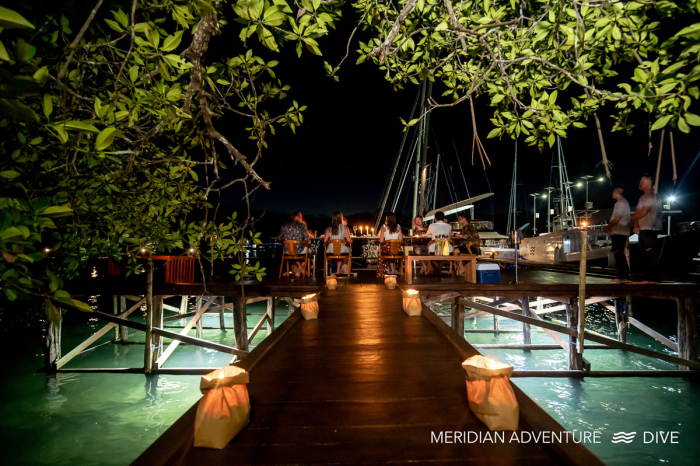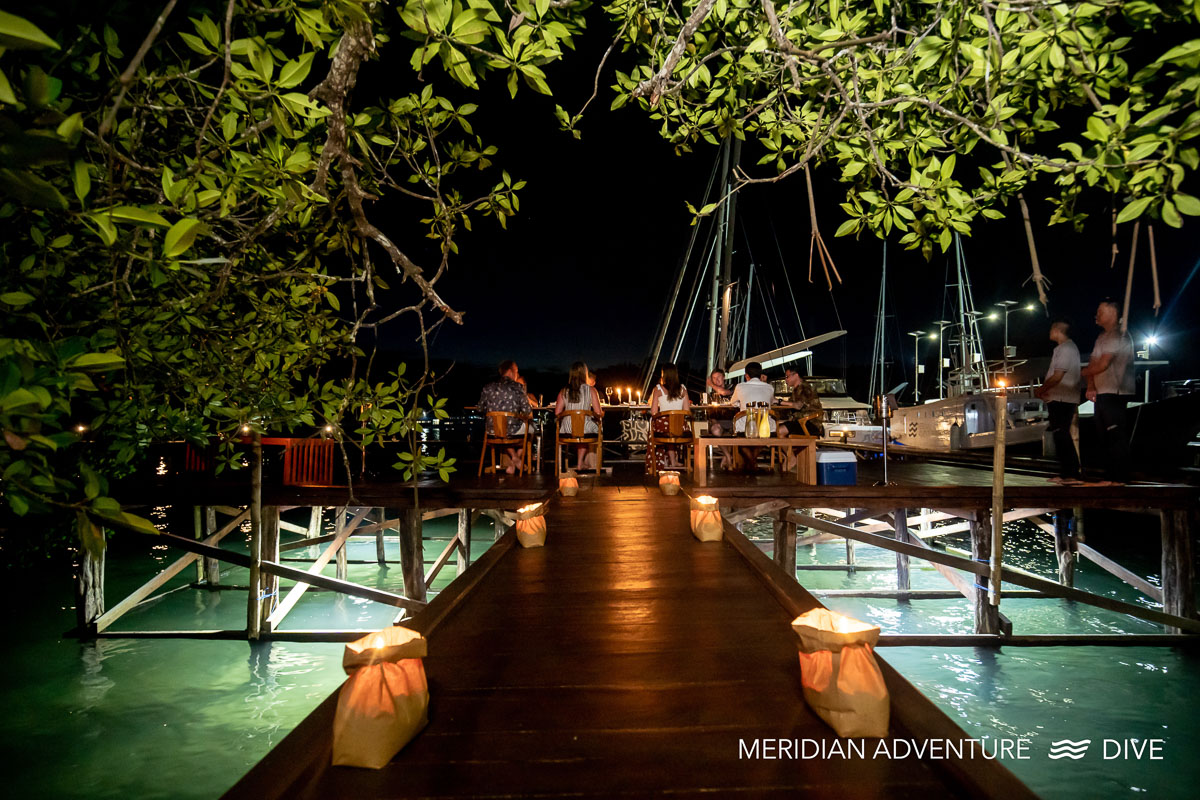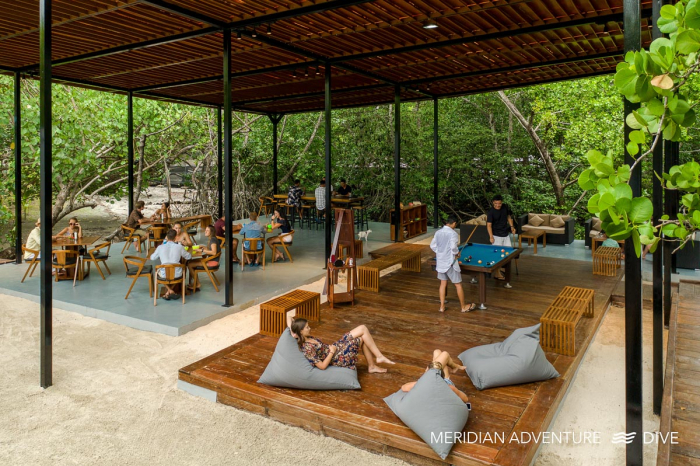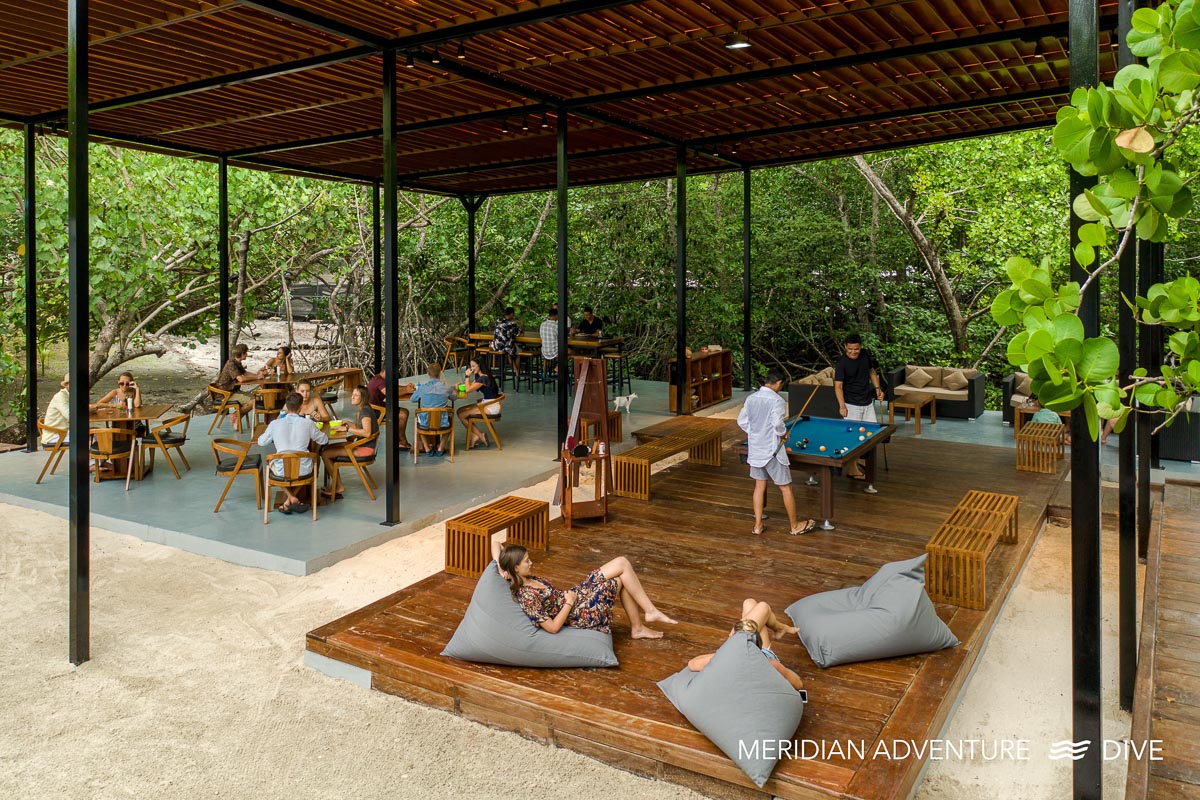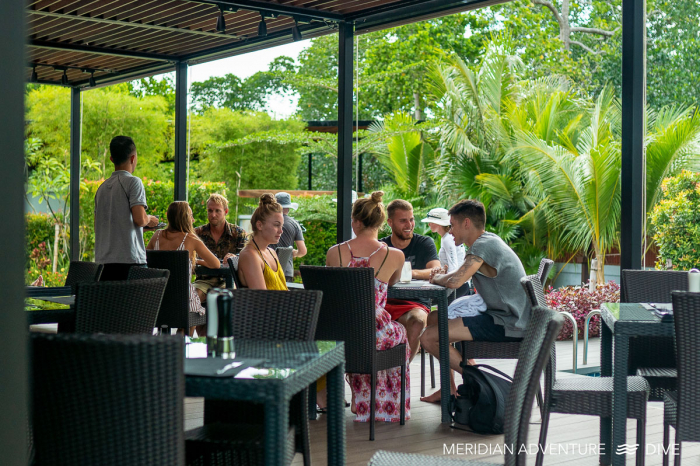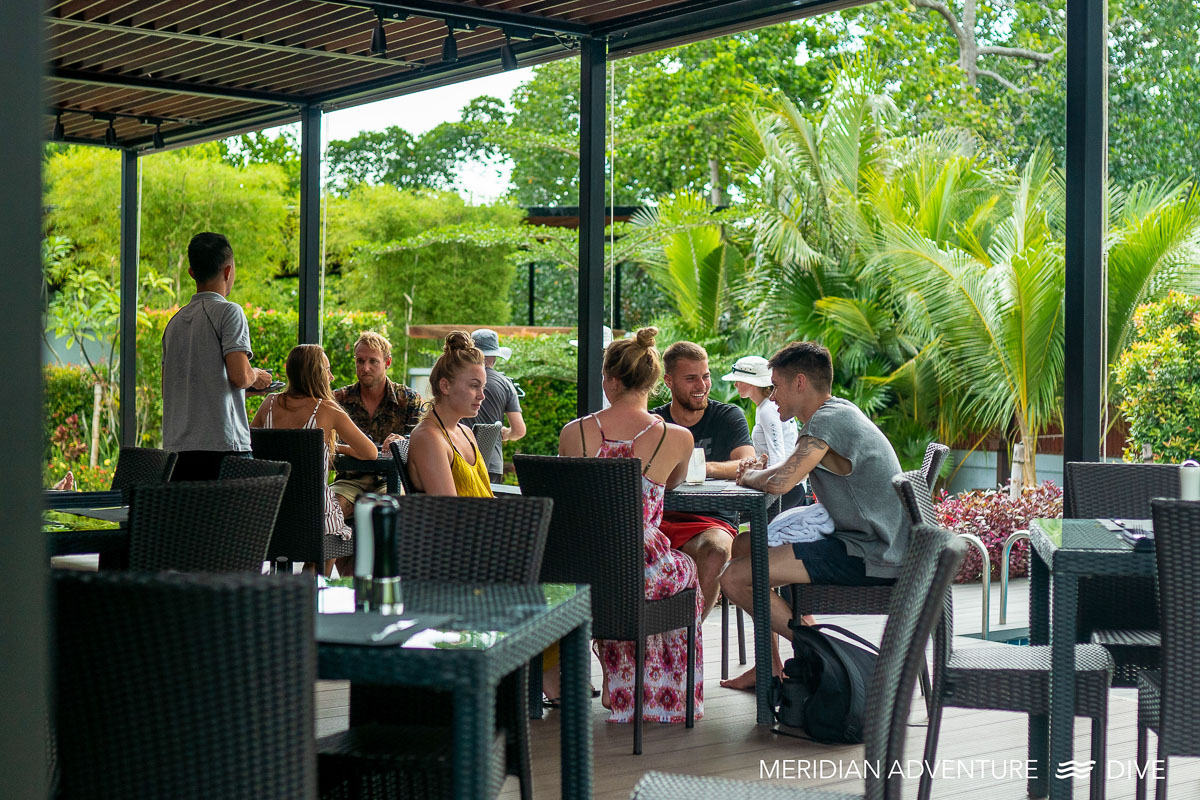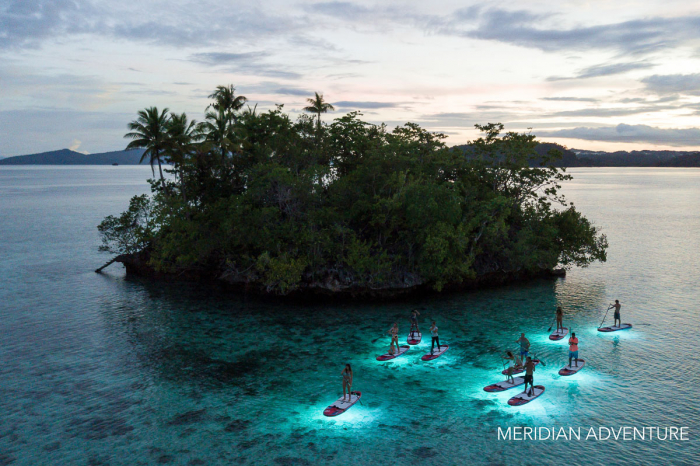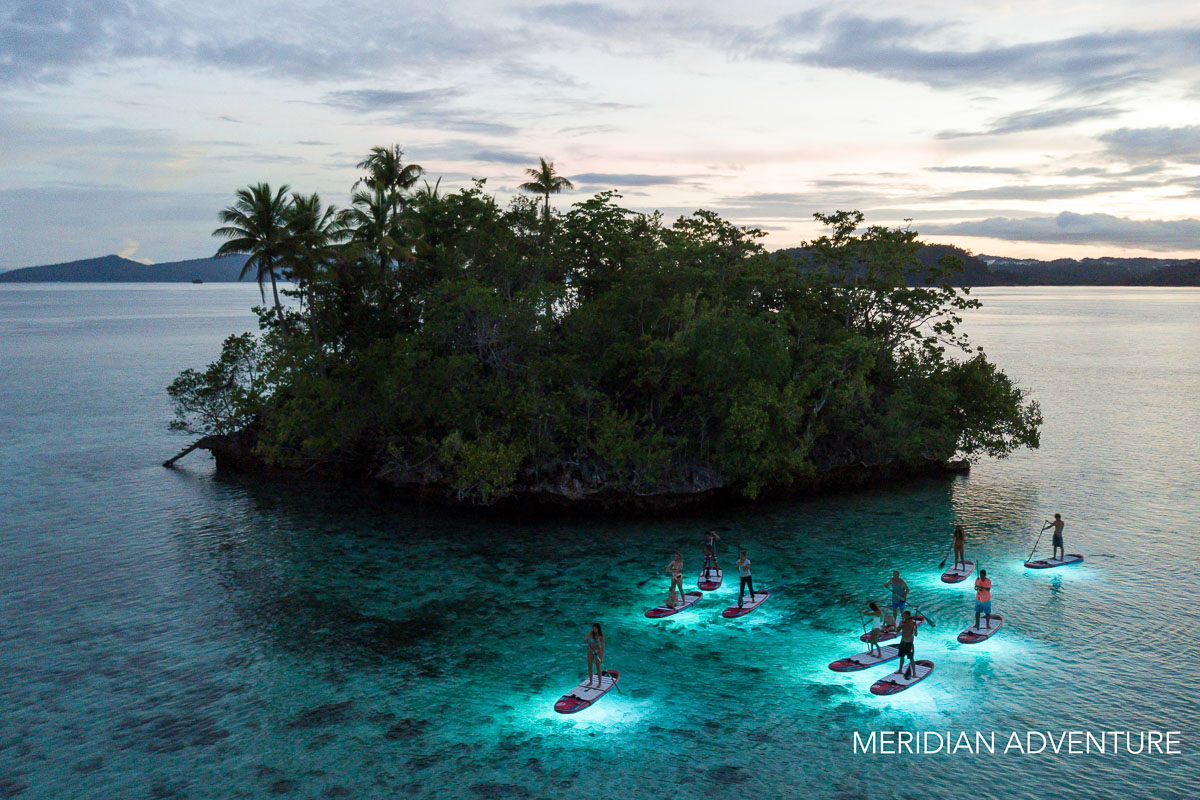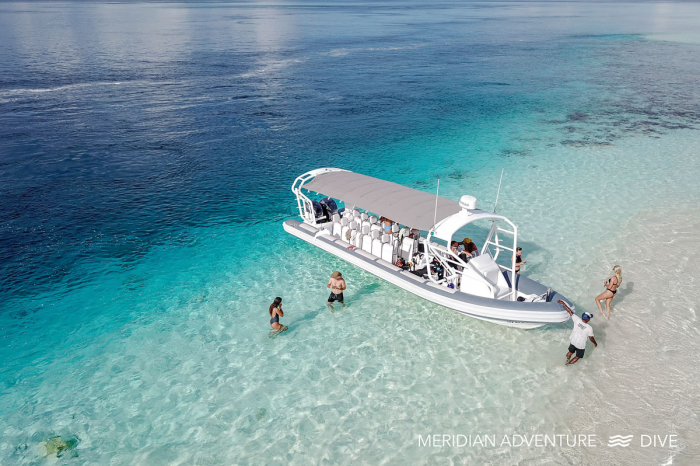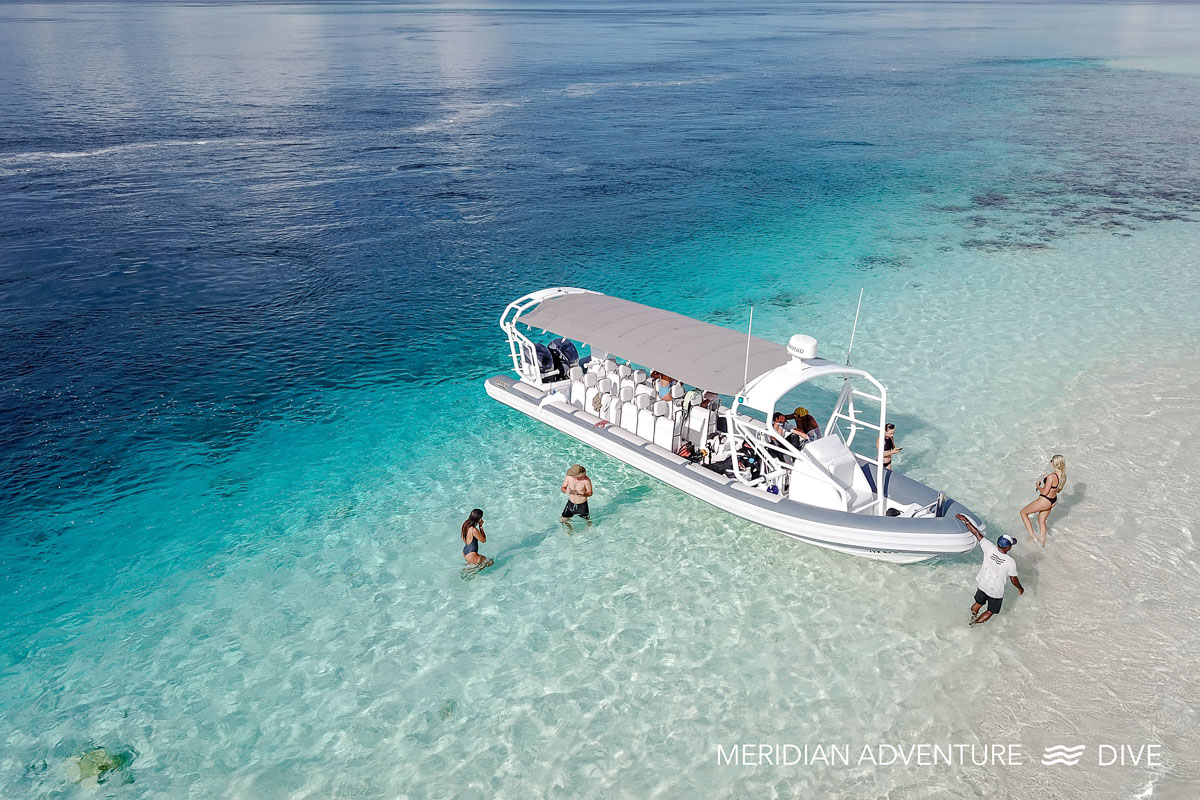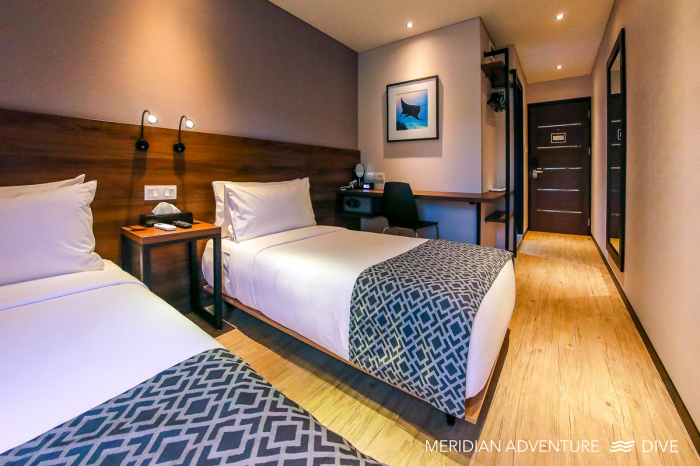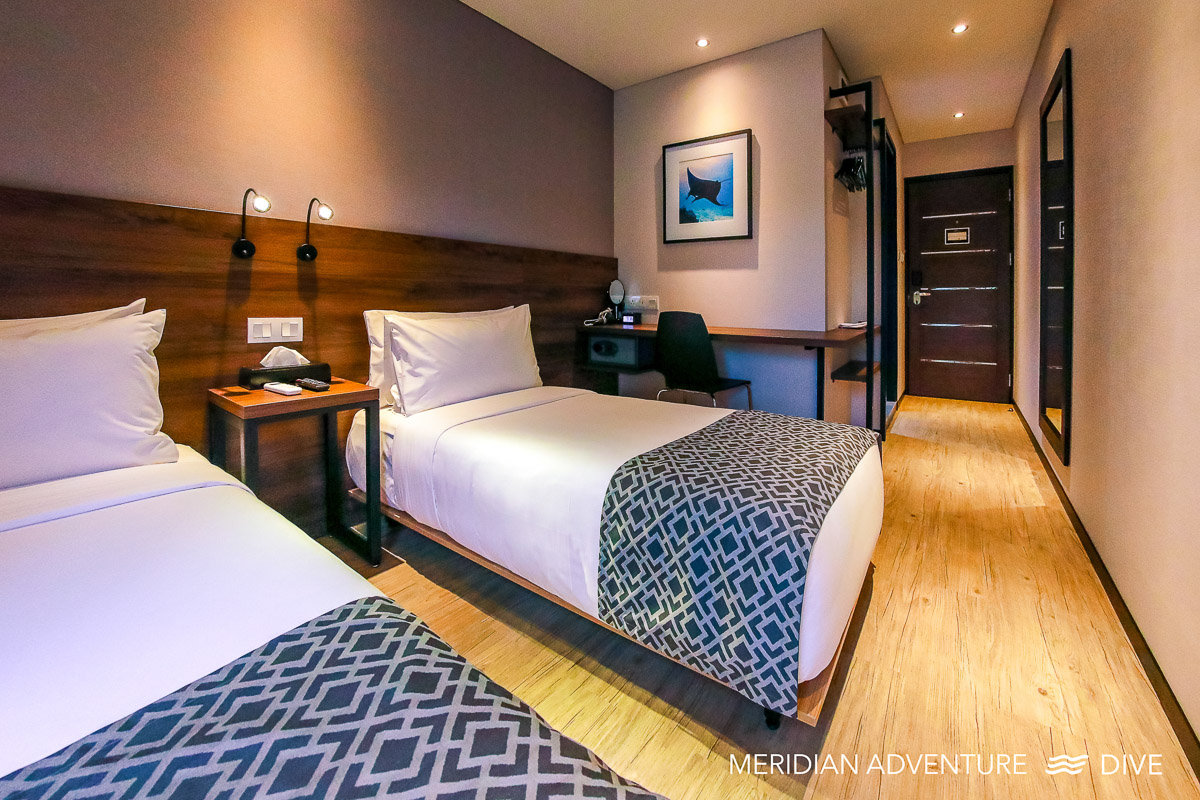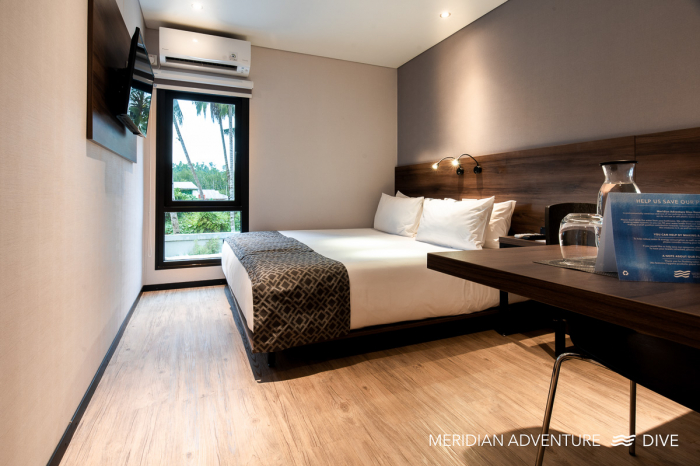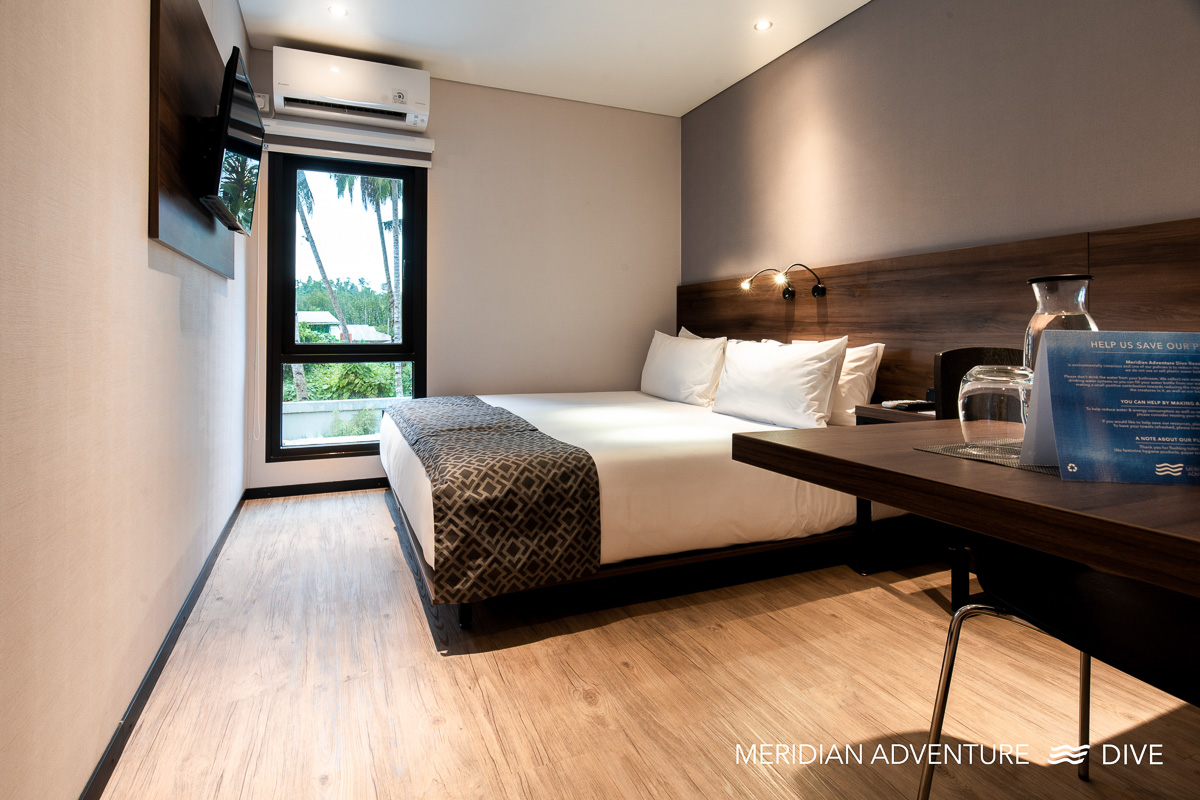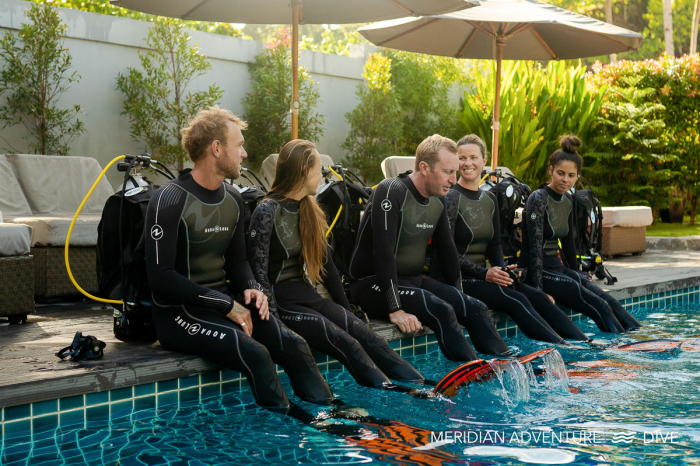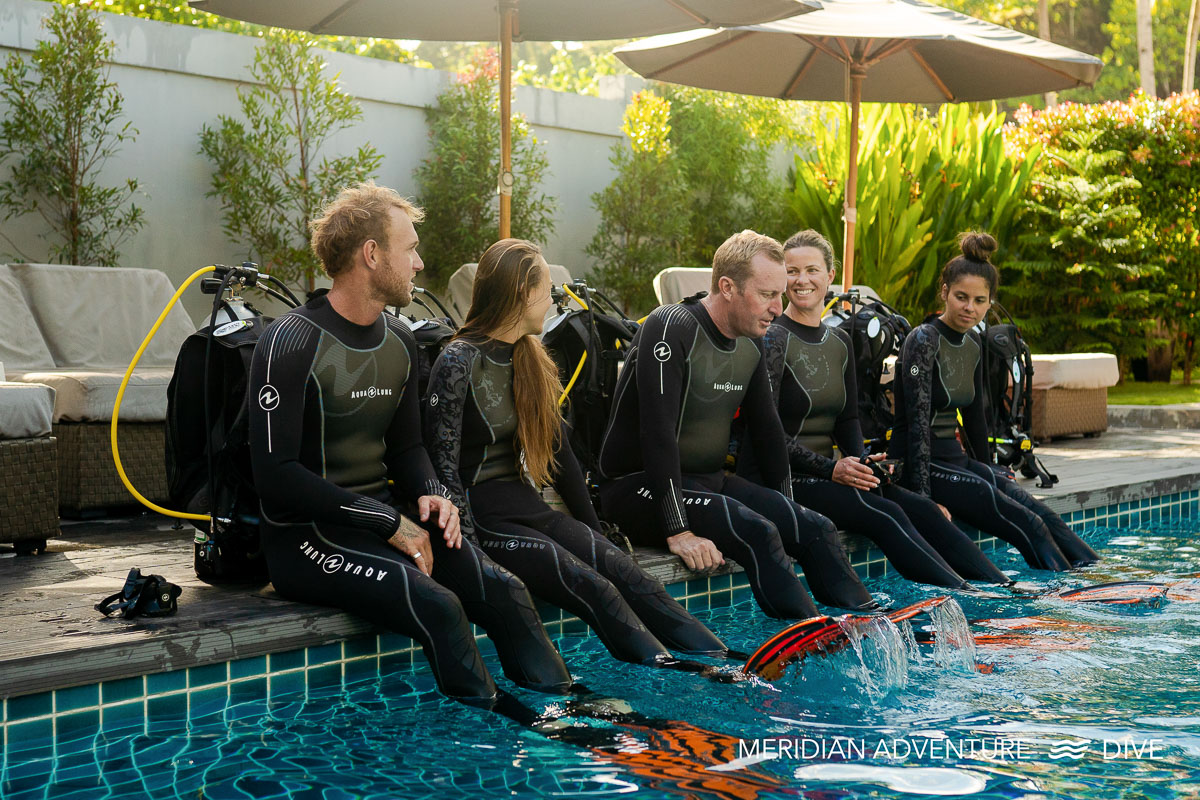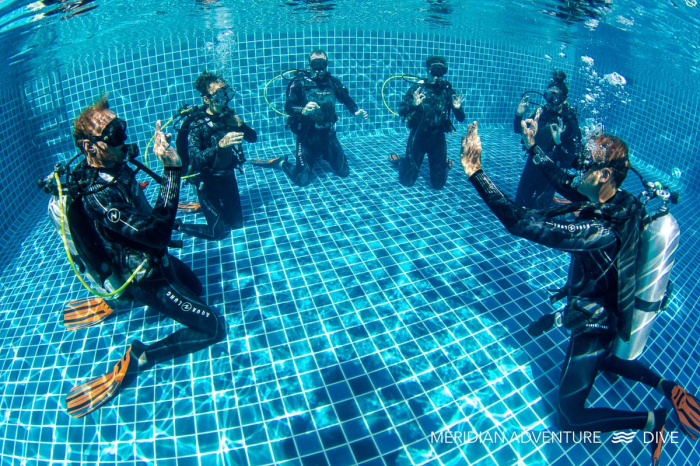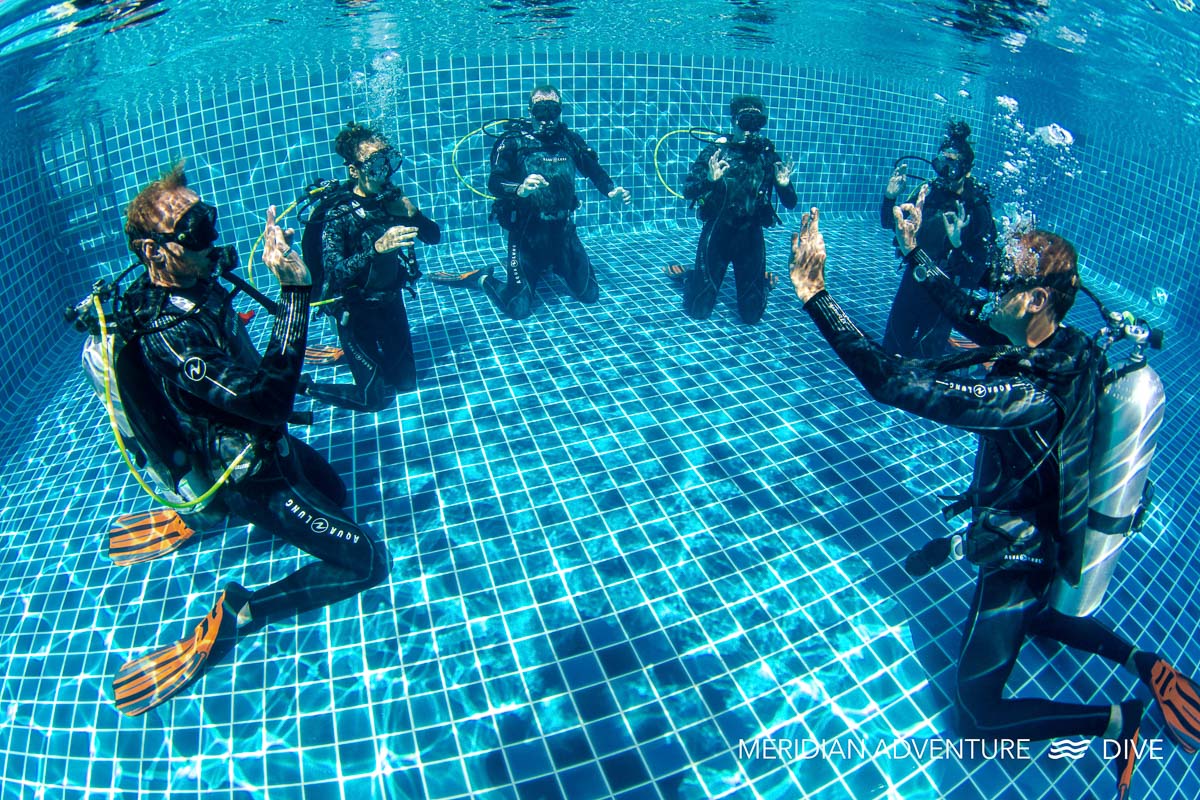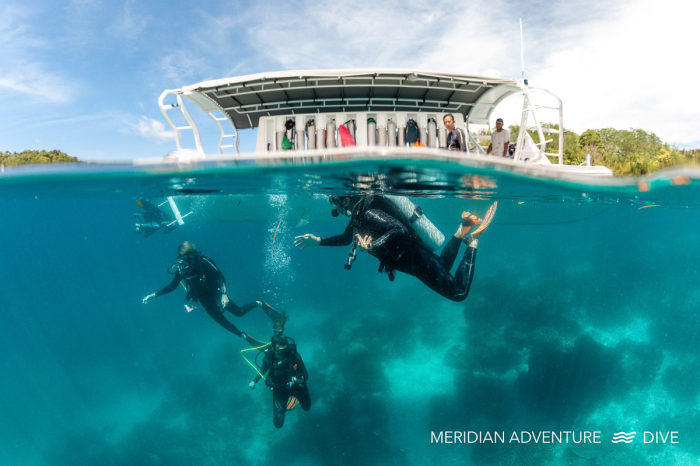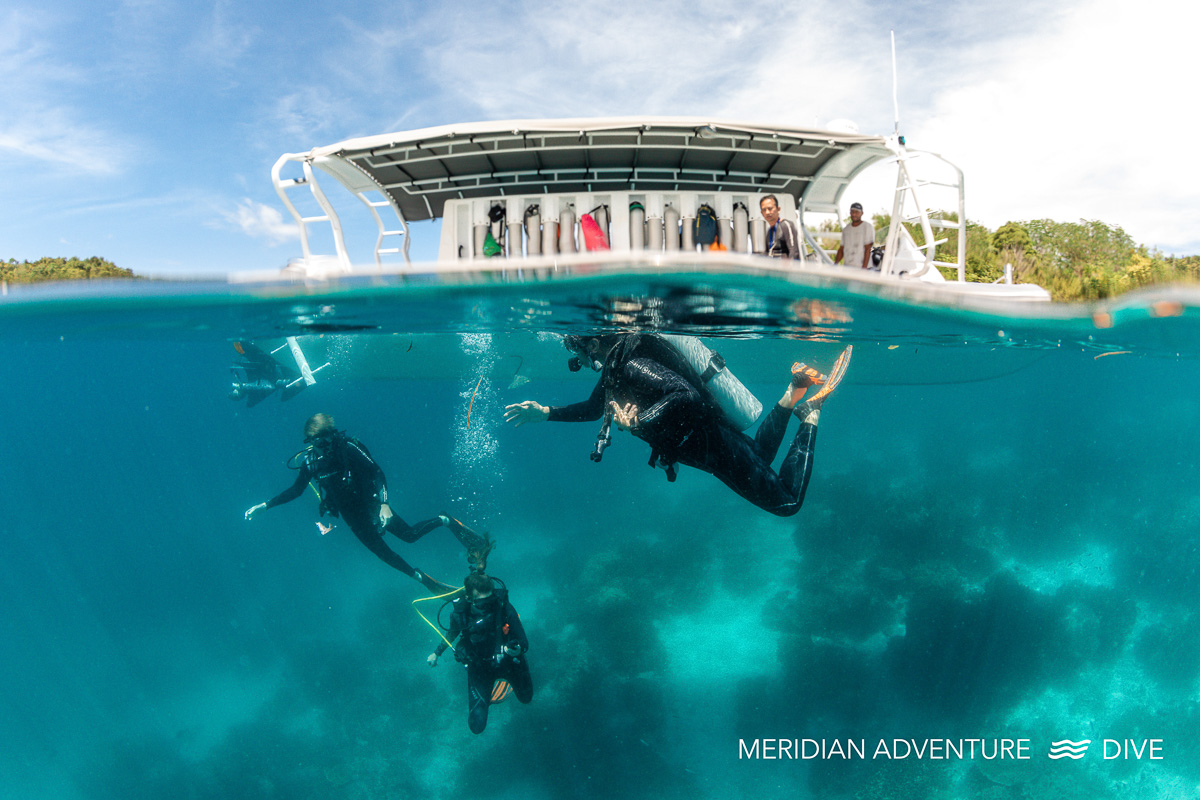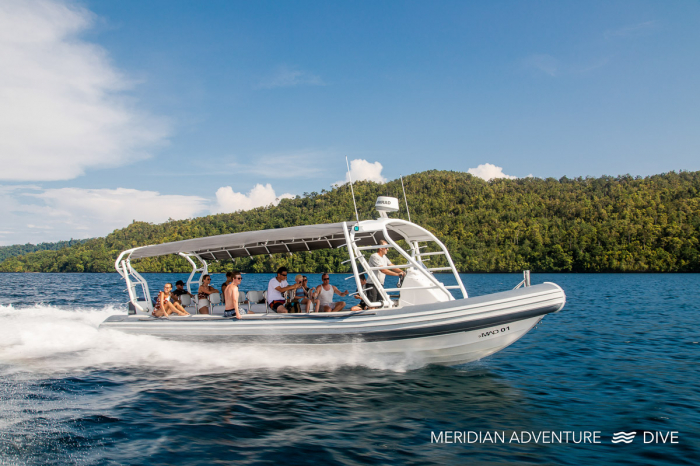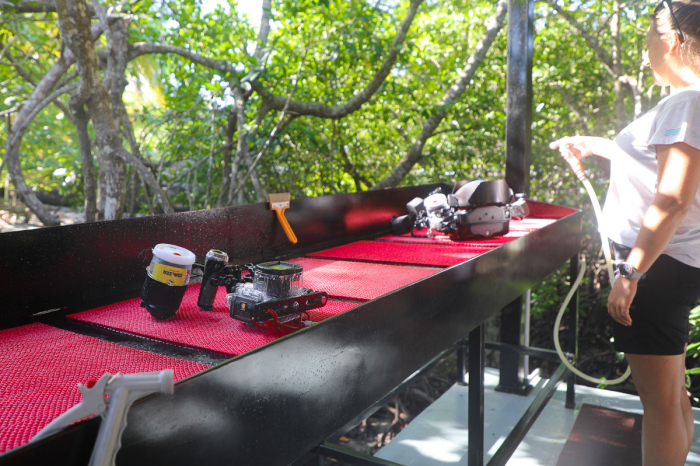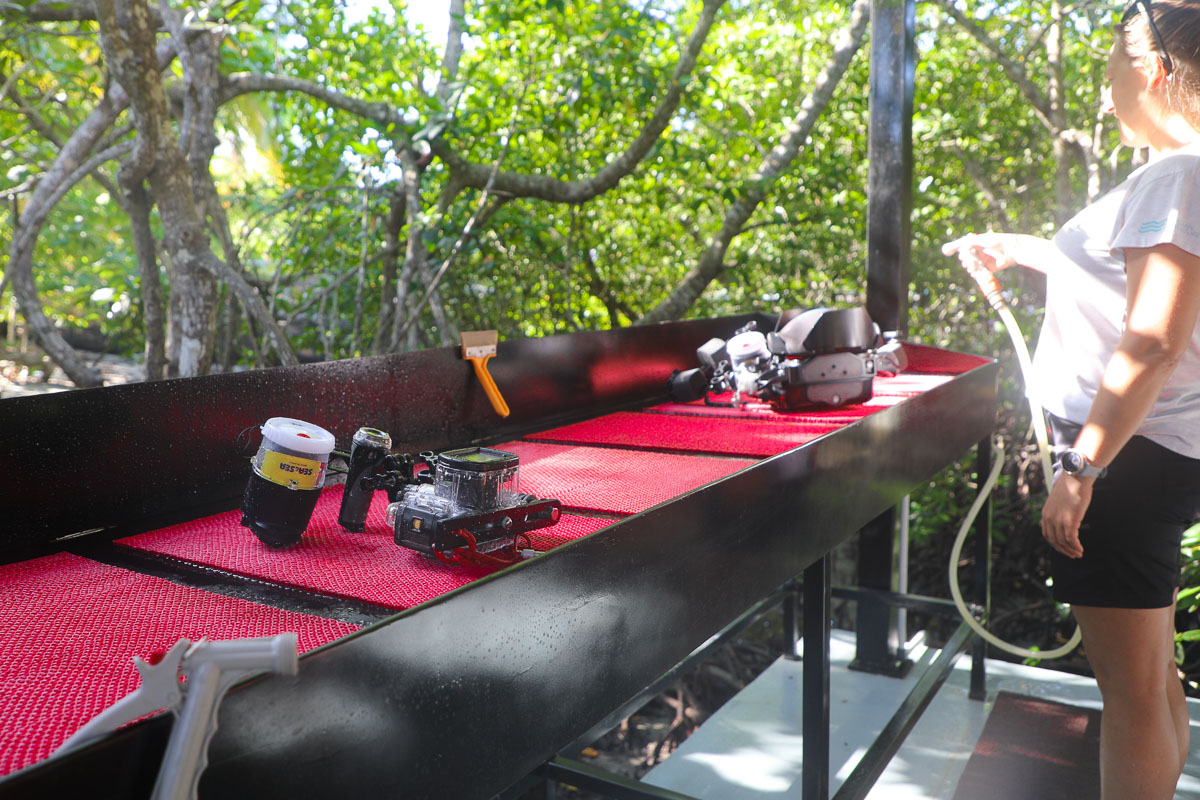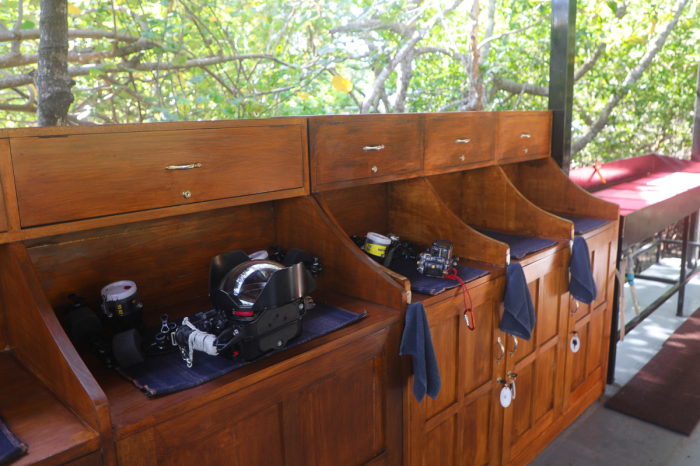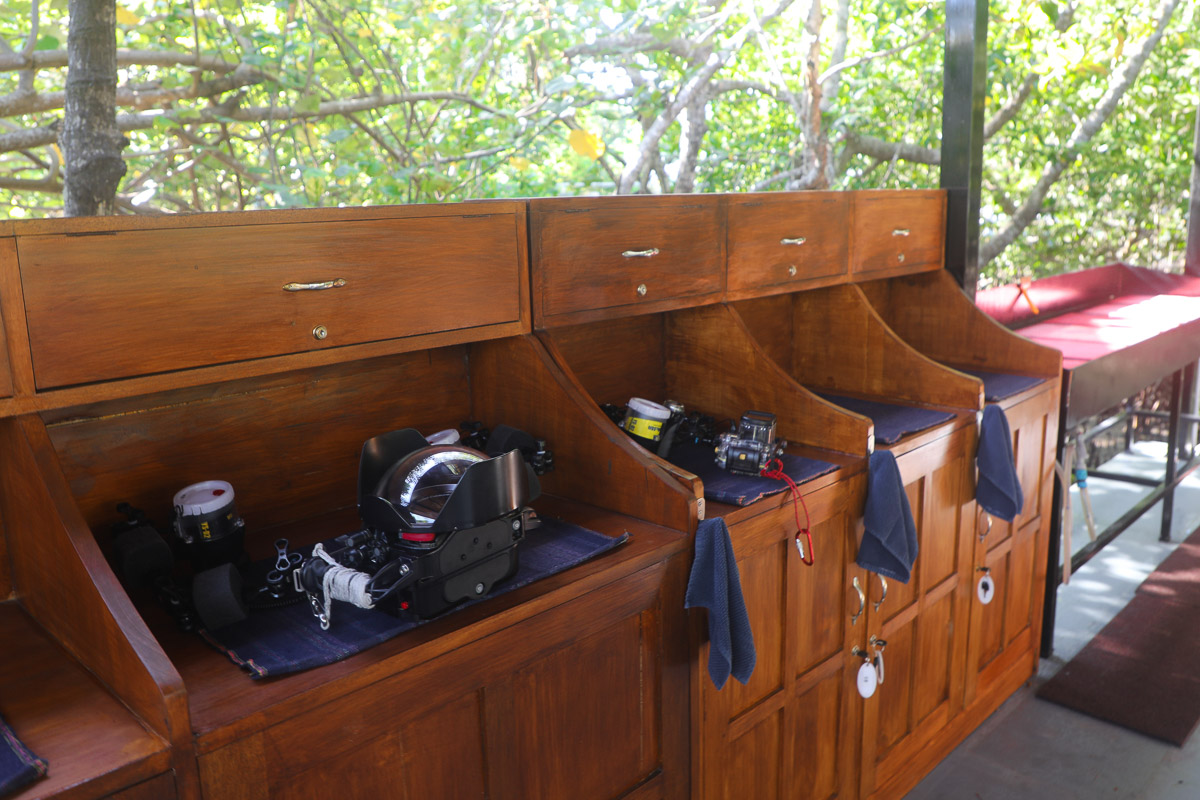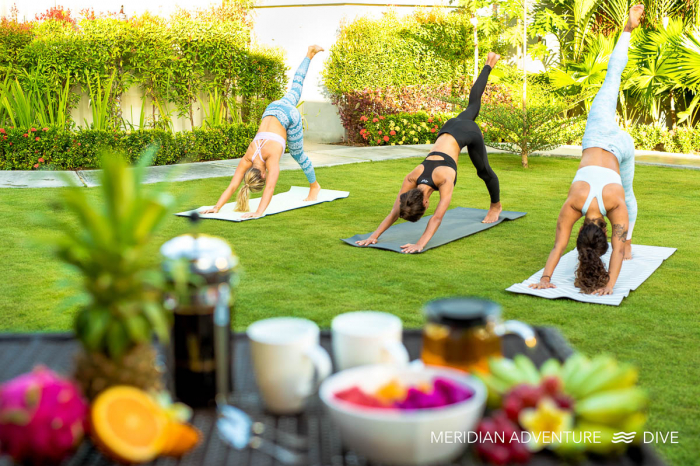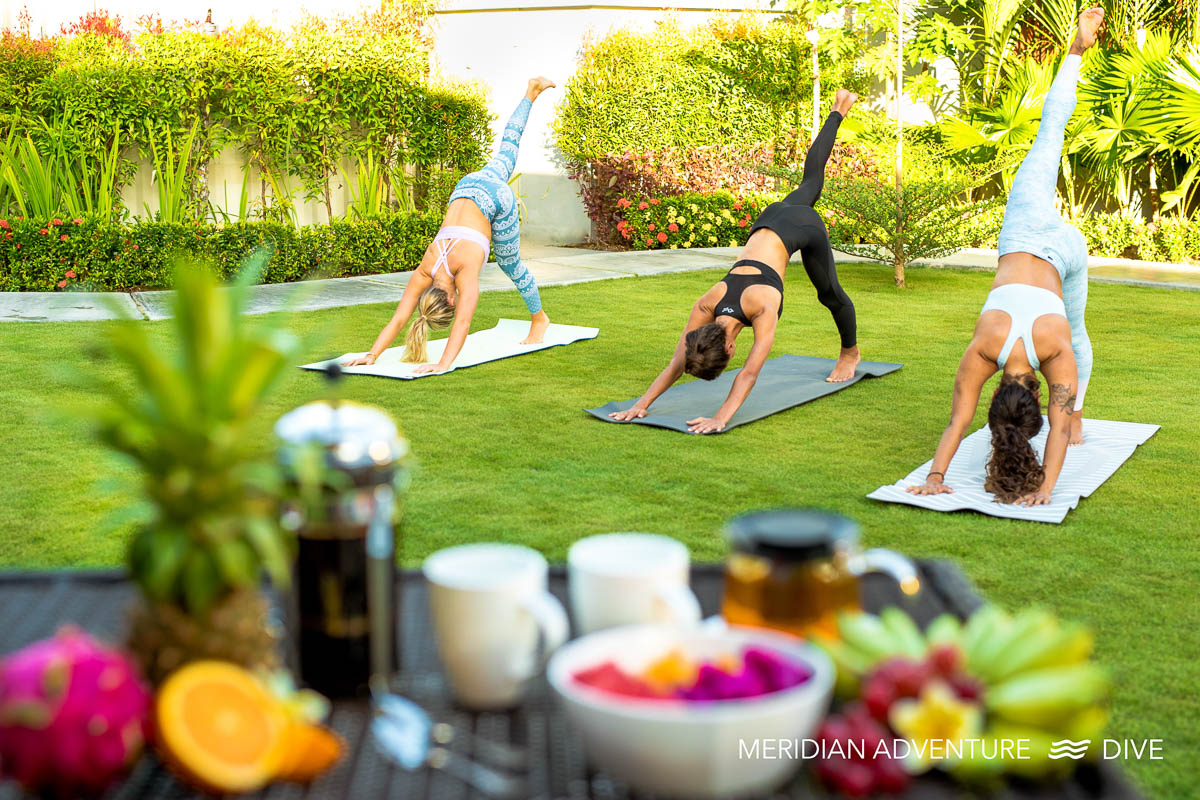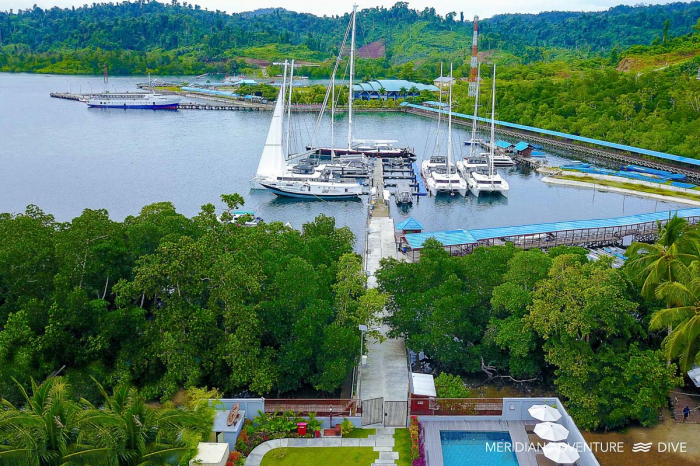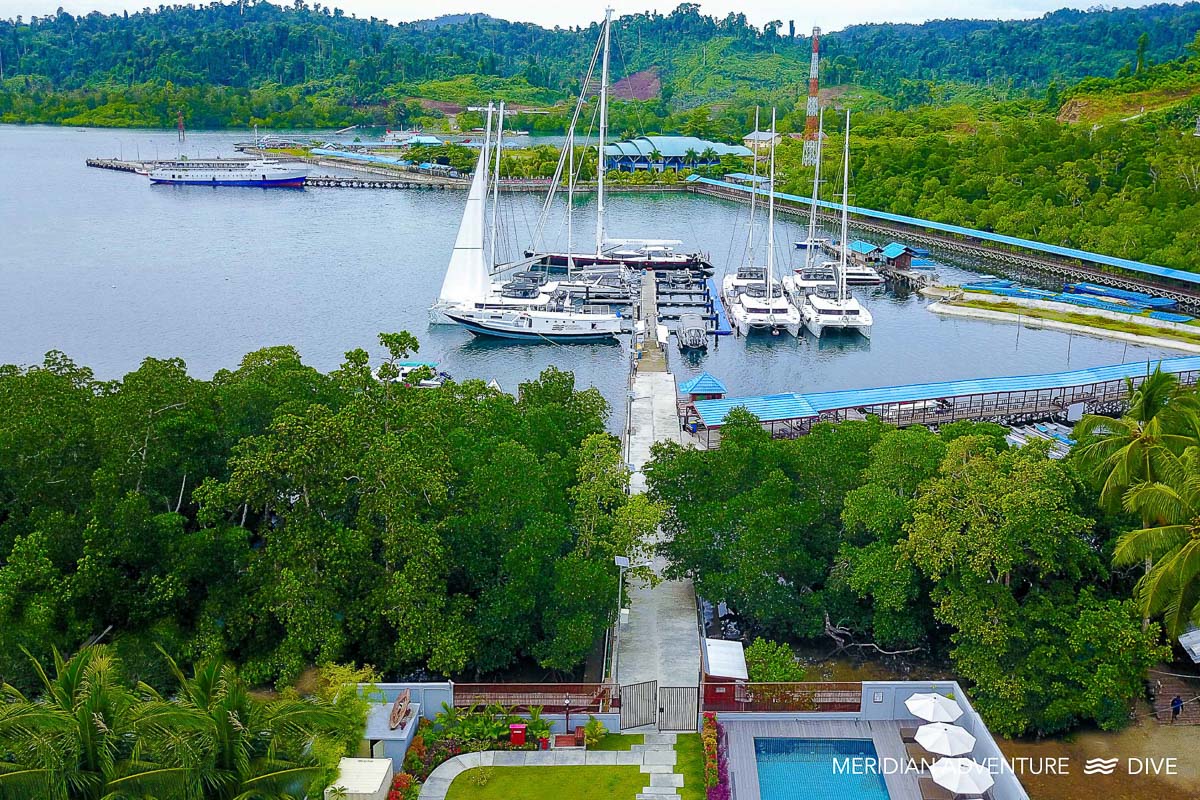 Overview
Explore Raja Ampat's best dive sites from custom speed boats
Choose to stay in a stylish resort room or authentic local homestay
Attractive packages with adventurous activities and tours
New resort and dive centre designed with sustainability in mind
Meridian Adventure Dive is a luxurious tropical paradise, offering a tranquil escape into nature and unsurpassed access to Raja Ampat's top dive sites. This private retreat strikes the perfect balance between lush creature comforts and unspoilt scenery, with a pool complex, modern and minimalist decor, and indulgent spa services, all backed by mangroves and set to the sound of waves. Spend each day snorkelling, scuba diving and touring the islands, then rest and relax with delicious dinners, entertainment under the stars, and a restful night's sleep in your spacious room or authentic homestay.
---
---
Amenities
---
About
About Meridian Adventure Dive
If you're looking to dive the best sites in Raja Ampat from a resort, Meridian Adventure Dive should be on your list. This stunning luxury property offers a breathtaking blend of pristine nature and creature comforts, with something for everyone. You'll enjoy all kinds of adventures including hiking, wildlife-watching, paddleboarding, island-hopping, and beachcombing, as well as world-class scuba diving and snorkelling amid some of the planet's most impressive waters. Packages include a variety of adventures, and it's easy to add more to create a custom itinerary. 
The property itself is a tranquil oasis of calm, with beautiful outdoor common areas and plenty of privacy, plus complimentary activities of all kinds to ensure every guest enjoys their stay. Feel like getting further off the beaten path? This resort's unique homestay programme allows backpackers and budget travellers to take a walk on the wild side, slipping into local village life while still enjoying legendary scuba diving and natural attractions. No matter which option suits you best, you'll enjoy incredible diving, easy to book packages, and plenty of personalised customer service.
Explore the resort
Meridian Adventure Dive is one of Raja Ampat's more modern and luxurious dive resorts. Guests will enjoy the beautiful grounds, minimalist guest rooms, and brand new facilities. All of the dining and lounge areas offer protection from the elements without disrupting their world-class views, helping you sink into surrounding natural beauty. The property also boasts a number of hideaways, with over-water hammocks, grassy lawns perfect for a morning workout or yoga, sun loungers, and an entire marina to explore. Nightly entertainment includes live music, fire spinners, traditional local dance, and more. Guests can also take advantage of the resort's homestay programme, allowing them to spend their trip as part of a local family. These authentic experiences include home-cooked meals, language exchange, and leisure time with your host family. 
While away the hours wandering quiet paths through the local jungle and mangrove forests, spend an indulgent day at the spa, sip a cocktail or two in the sophisticated lounge, or catch some sun at the pool. A sumptuous breakfast buffet is included with your stay, and two delicious a la carte meals are served each day - boasting an exotic blend of local dishes and Western favourites. Tempting snacks and finger food, authentic Indonesian barbecues, and romantic destination dining are also offered. 
Diving from Meridian Adventure Dive
Raja Ampat is among the planet's best-known destinations for incredible coral reef diving, with the highest levels of biodiversity seen anywhere on Earth. And Meridian Adventure Dive is perfectly positioned to help you explore the region - with over 100 of the park's very best dive sites to explore. Lucky divers might spot turtles, manta rays, different species of sharks, and schooling reef fish by the thousand in addition to Raja Ampat's signature coral gardens and cool macro critters. 
Meridian Adventure Dive proudly offers PADI courses and guided experiences for all skill and comfort levels, led by a team of skilled instructors and divemasters. Up to four dives are offered each day, with well thought out schedules to help guests experience the most dive sites possible during their stay. You can expect small groups with four divers per guide and plenty of personal attention, both above and below water. Back on land, you'll find world-class facilities with private equipment storage, a comfortable and social dive centre atmosphere, and all that you'll need to care for your camera setup. Or, if you don't have your own camera, you can receive complimentary GoPro footage of your dives, taken by the guides. Well maintained rental equipment by Aqualung is offered, and this resort boasts some of Raja's fastest boats!
---
Top tips
For an authentic local experience, try Meridian's dive and homestay program.
The Meridian Marina offers top-notch facilities and calm, safe, and clean anchorage for yachts and cruisers of all kinds!
Bring your own refillable water bottle, plus reef-safe sunscreen and insect spray to help preserve the local environment.
Be sure to pack plenty of comfortable clothes for hiking and other sports - there's way more than just diving to do here!
Conservation
Meridian Adventure Dive is an eco-conscious resort and considers the environmental and socio-economical impact of every aspect of its operation. This starts with resort-wide initiatives, including the use of sustainably sourced reverse-osmosis filtered drinking water and a ban on single-use plastics. Guests are kindly asked to bring their own refillable bottles and in-room toiletries are offered in refillable containers. Other on-site initiatives include sustainably sourced local food and menus that don't compete with other local Wasai businesses. The resort also offers jobs to regional communities where work is scarce. 
Regular beach and mangrove clean-ups are conducted, helping to maintain the pristine natural beauty that made the region famous. Guests are invited to get hands-on and collect any trash that they find throughout their stay and underwater explorations. The resort also asks that visitors use reef-safe products, including insect repellent and sunscreen. 
Raja Ampat is one of the planet's most pristine marine environments, thanks to decades of strict protection. Meridian Adventure Dive supports the park with strict 'no-touch, no-take' policies and environmental briefings before all in-water activities. Their high-speed pontoon boats were designed especially for avoiding reef damage and have lower emissions than traditionally constructed vessels. 
---
Diving
Diving in Raja Ampat
Schooling reef fish

Year round

Pygmy seahorse

Year round

Healthy corals

Year round

Plentiful reef life

Year round
Located off the northwestern tip of Papua, Raja Ampat's diving offers some of the most exciting underwater experiences in Southeast Asia, if not the world. The marine diversity of these islands is staggering and - quite literally - like nowhere else on earth. From the fabulous hard coral sites in the north to the colourful soft corals of Misool in the south, Raja Ampat is reef diving perfection. And with plenty of liveaboards and idyllic tropical dive resorts to choose from, Raja Ampat is an undisputed king of dive holiday destinations.