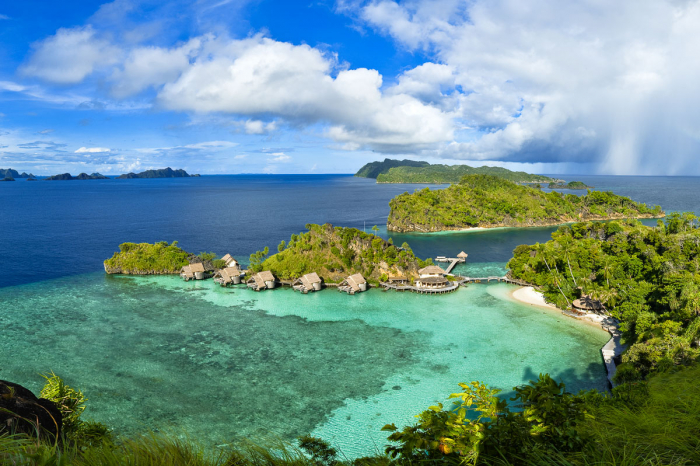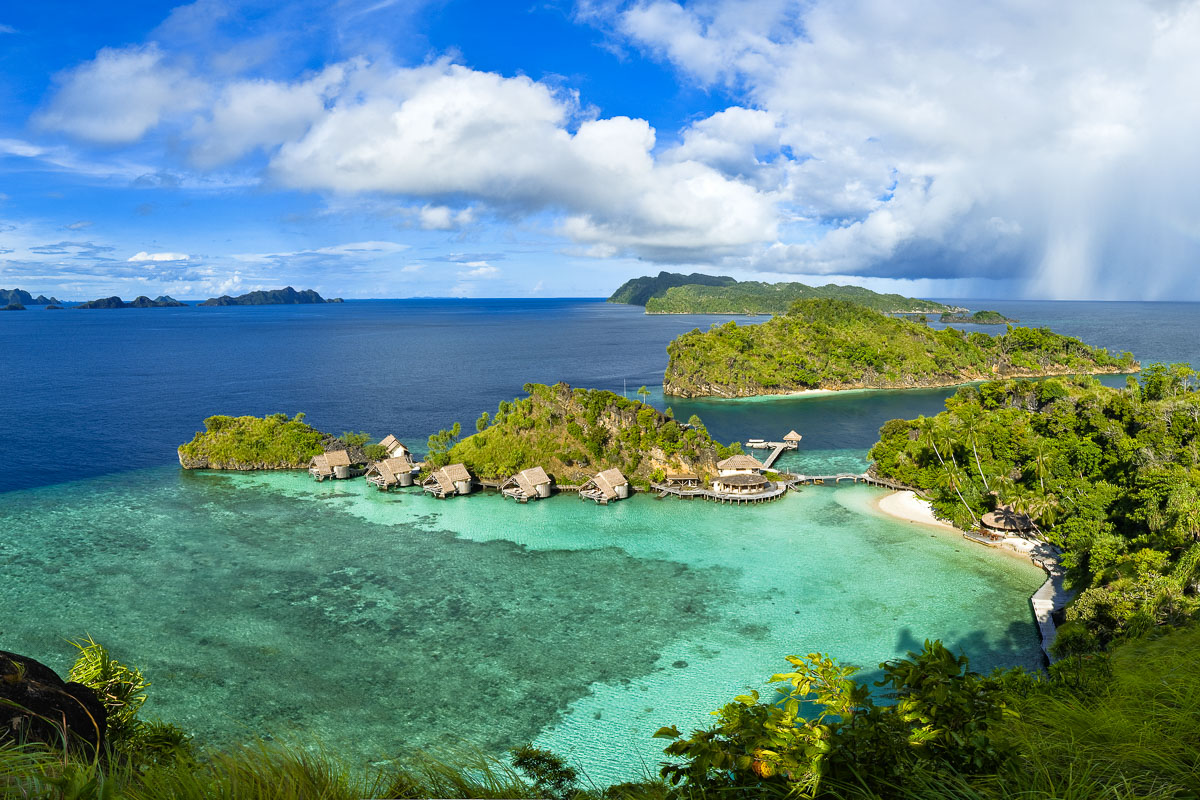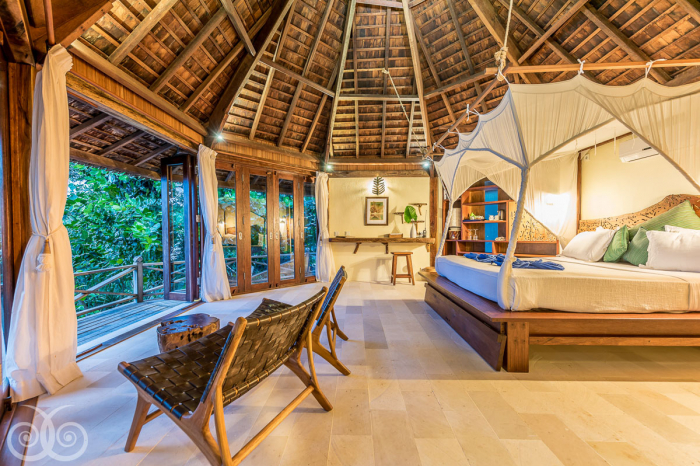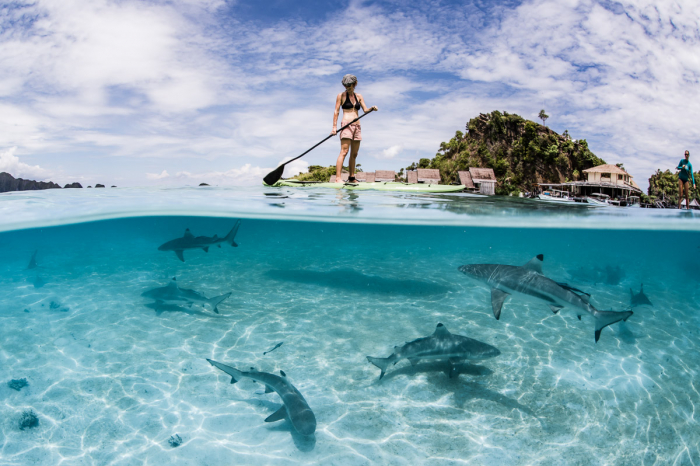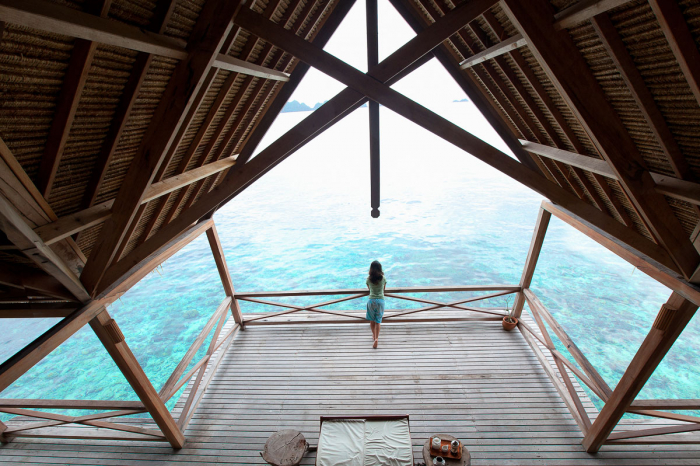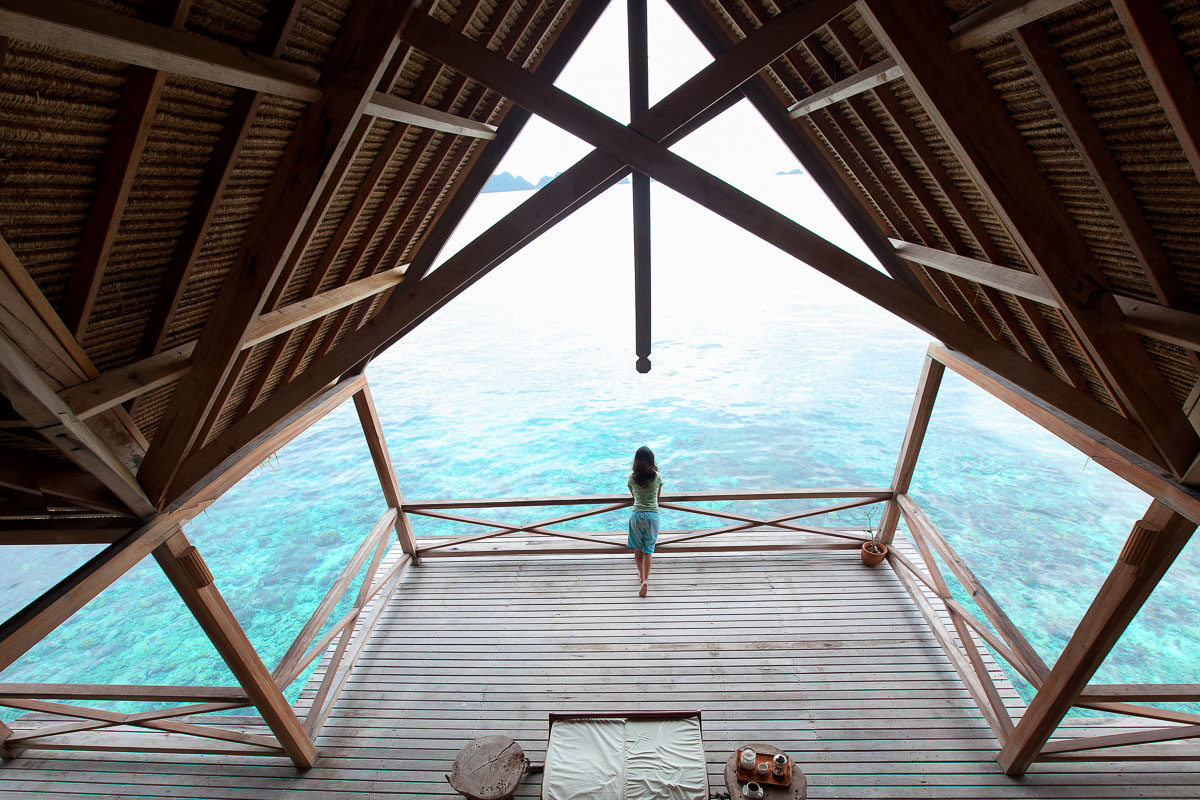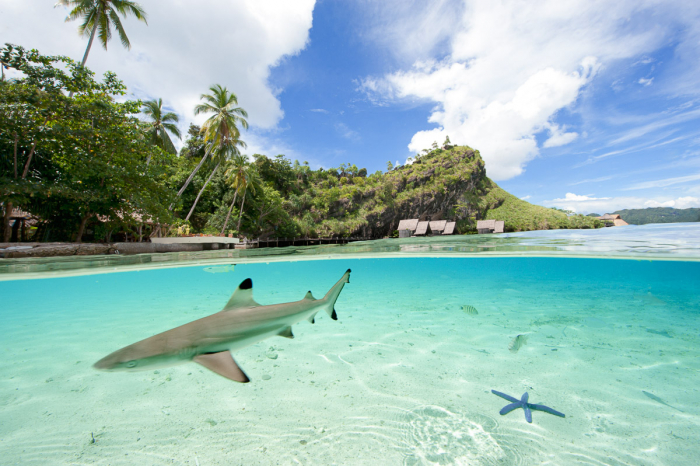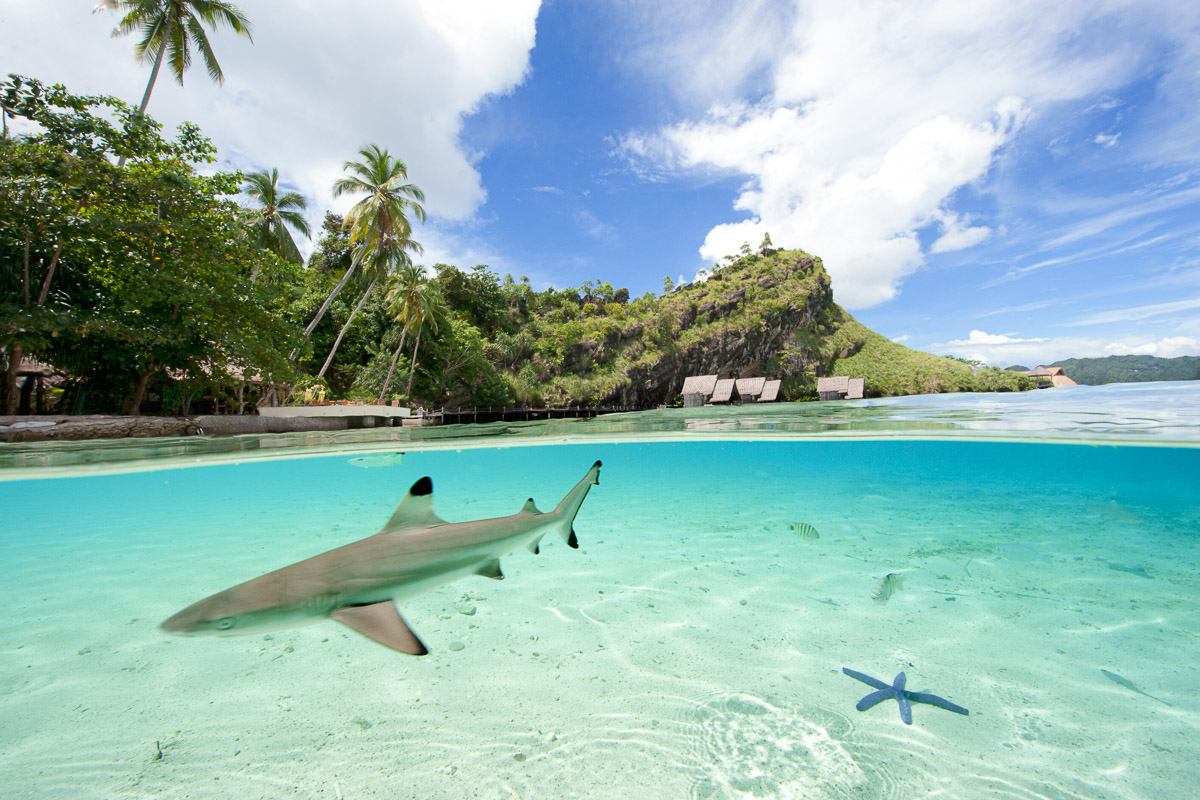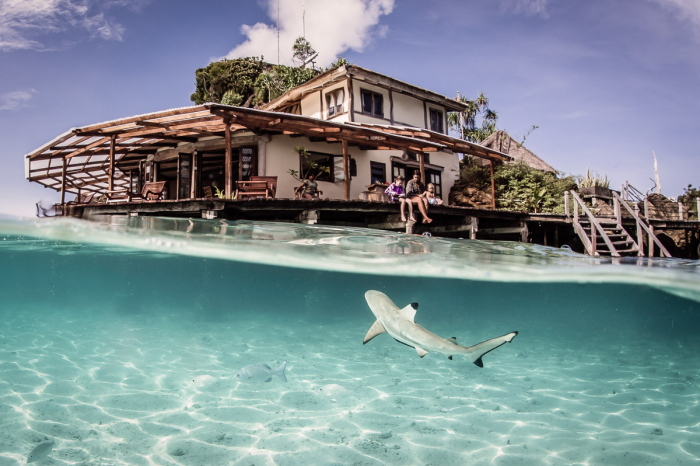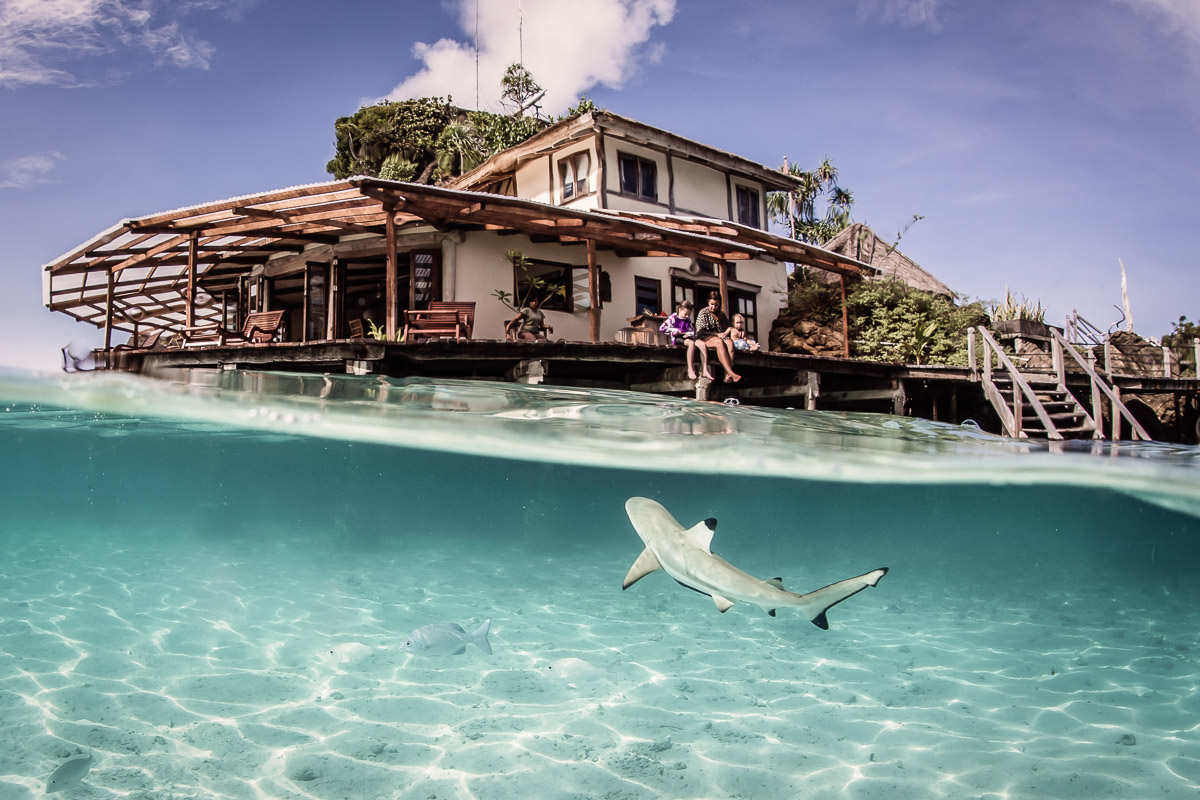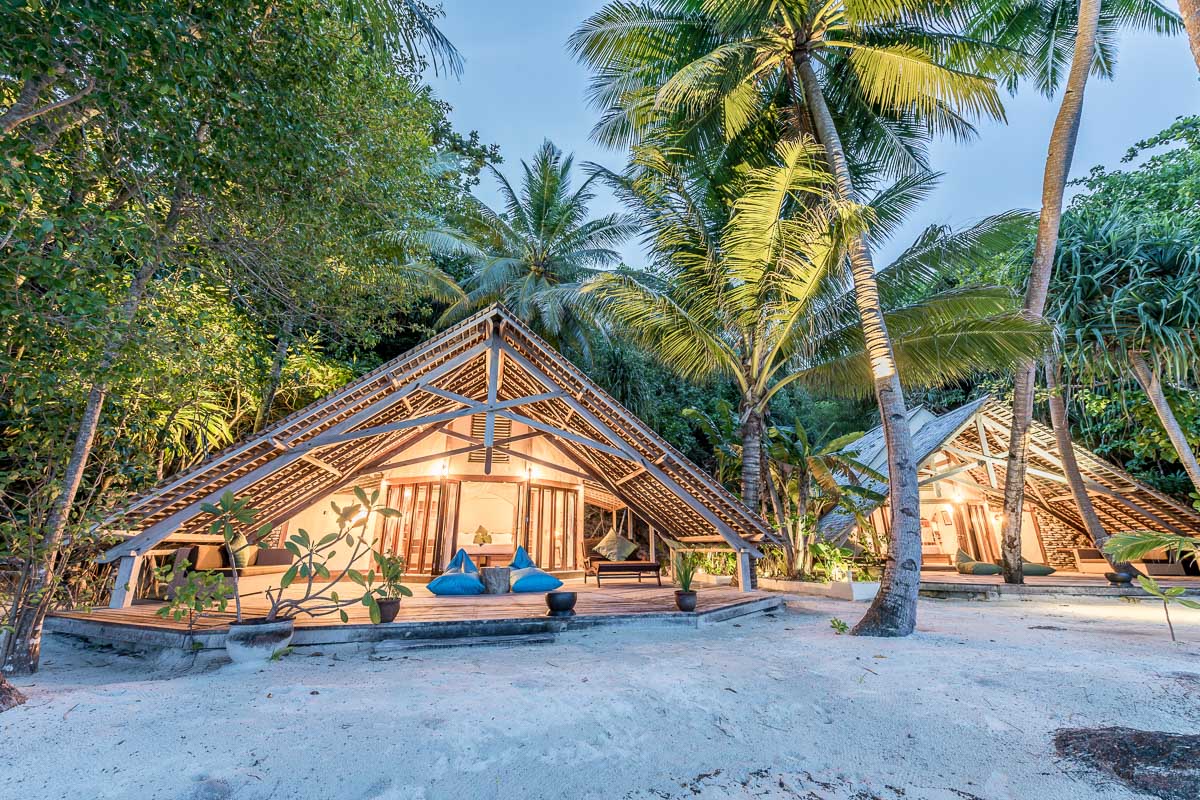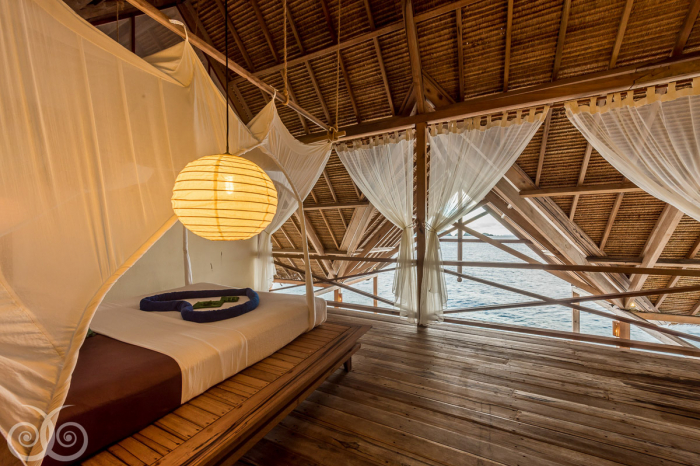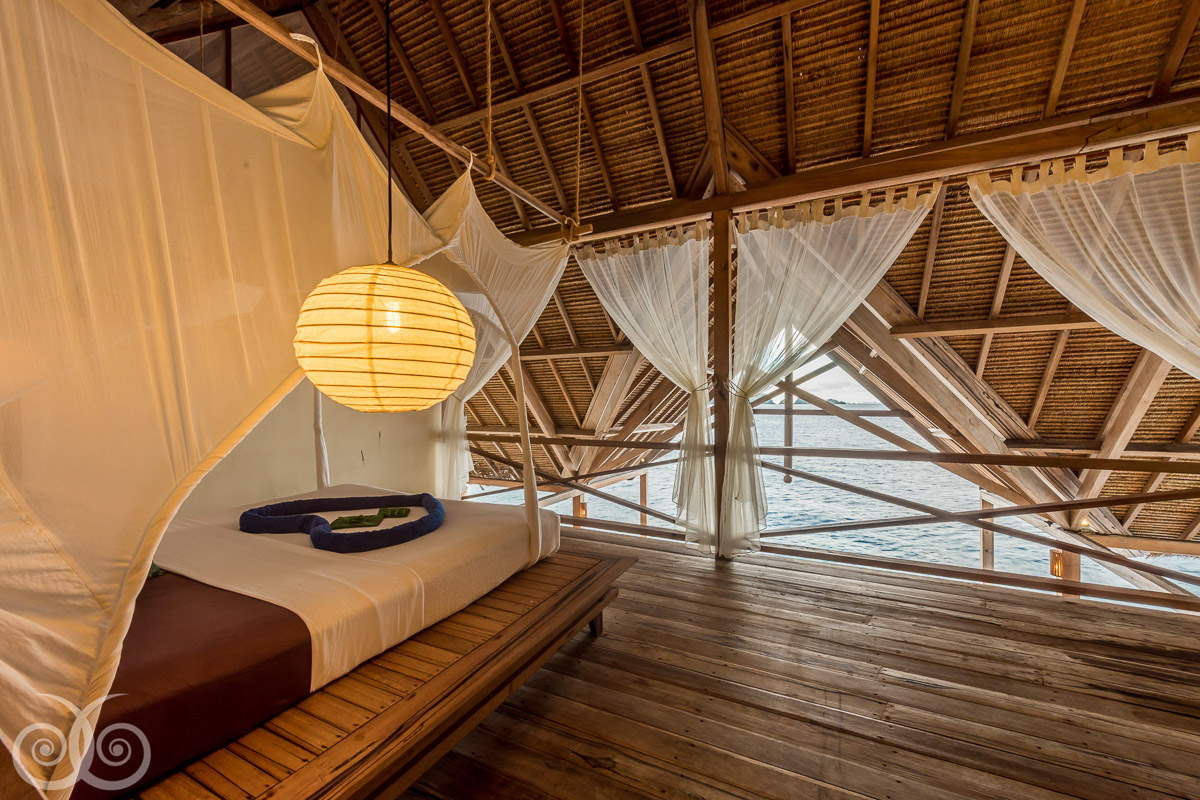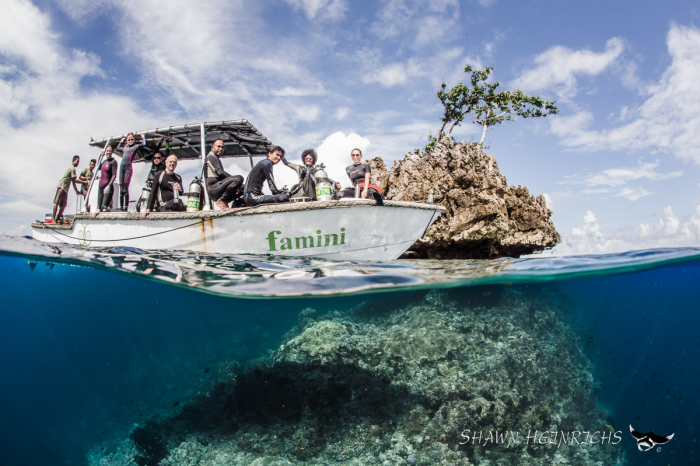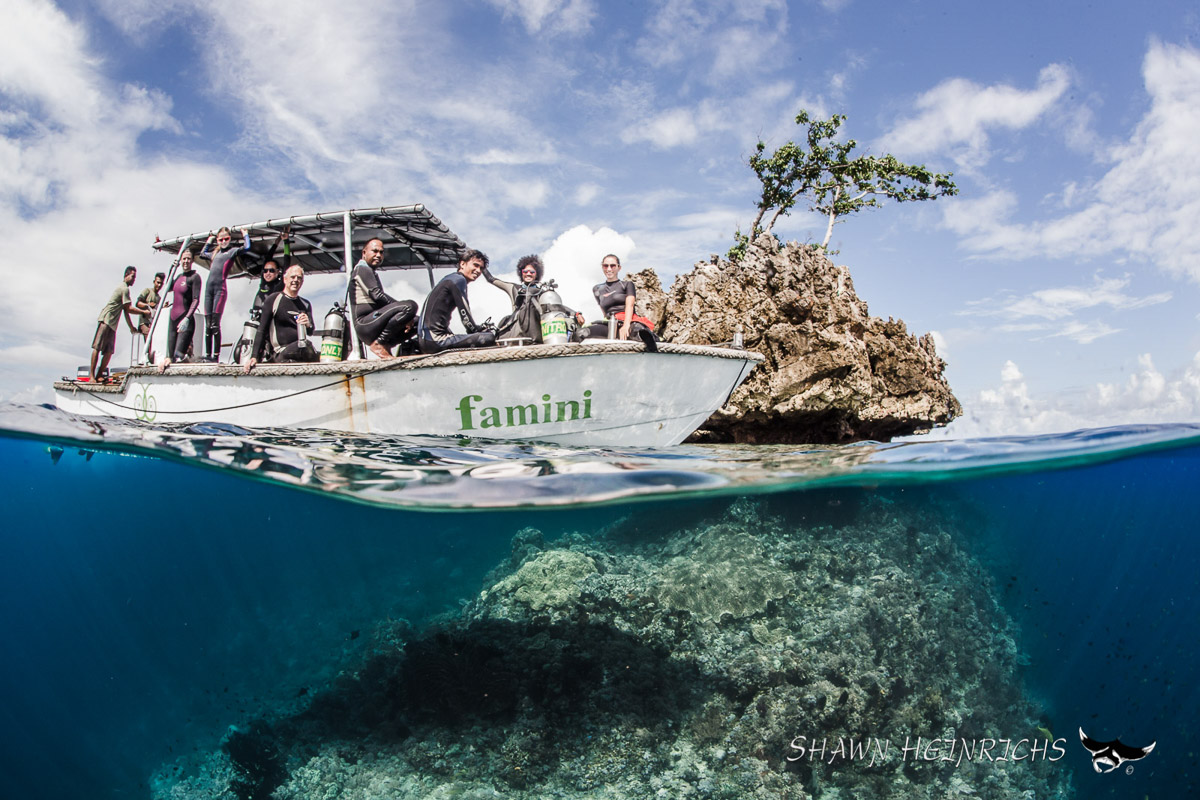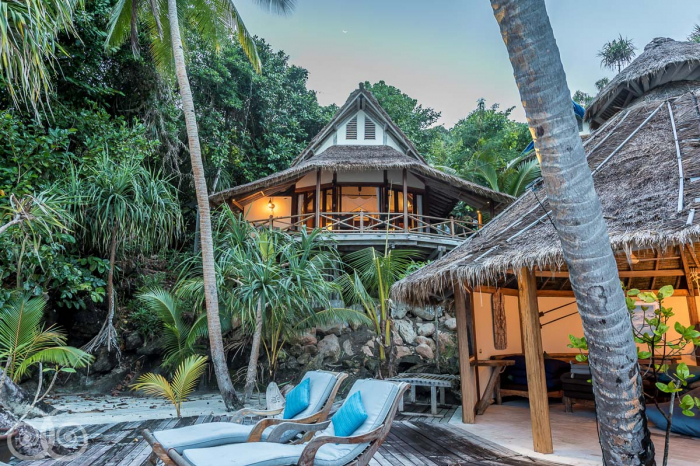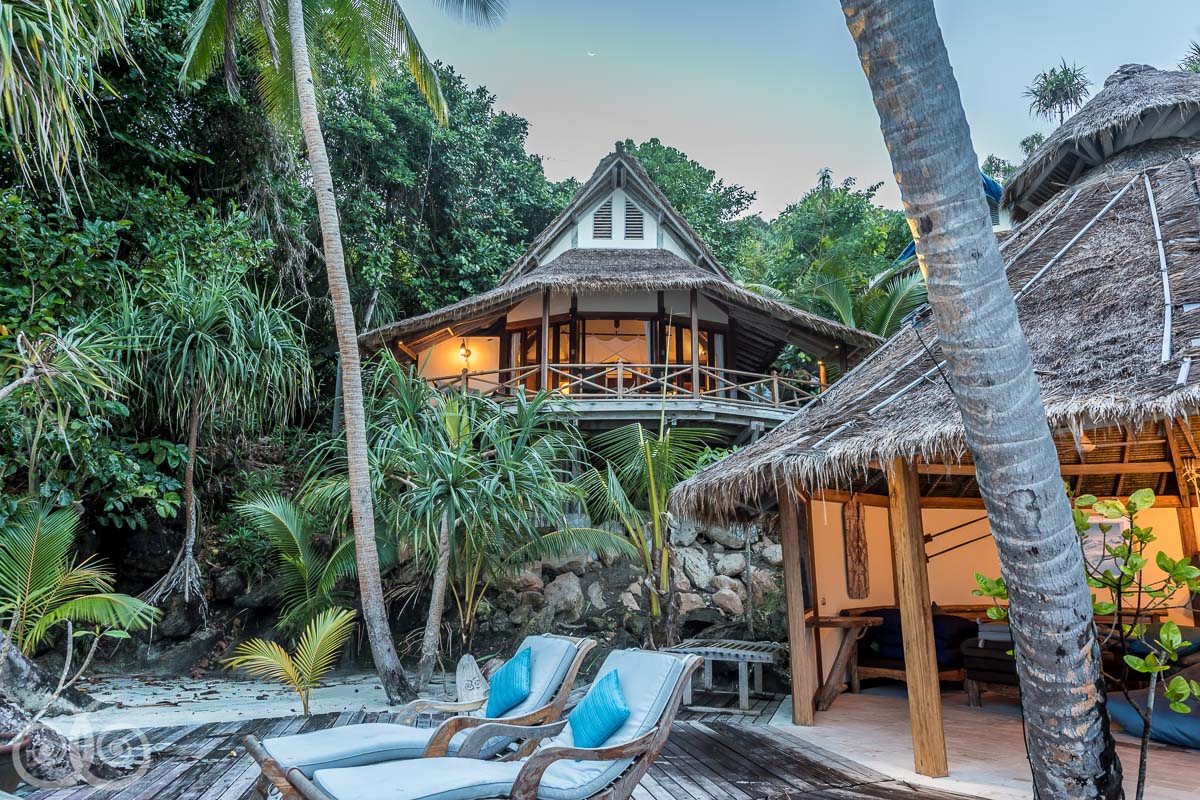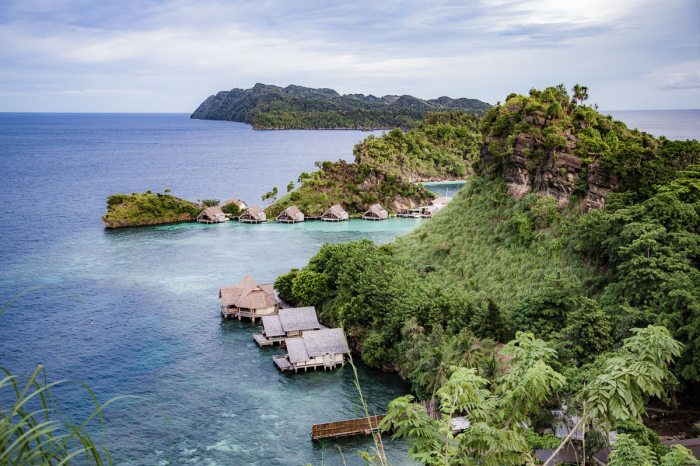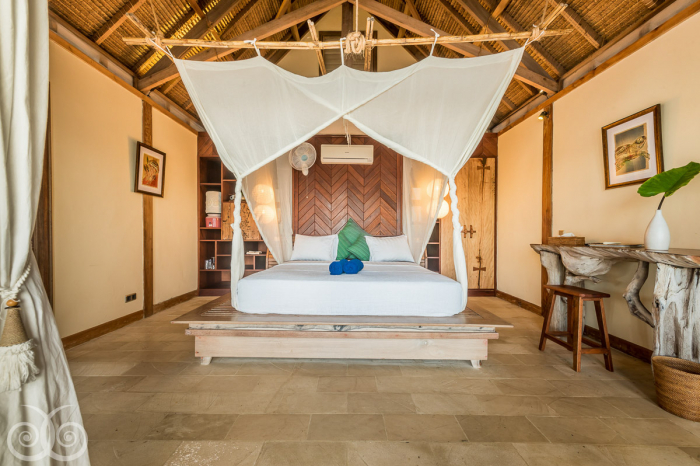 Overview
Located in the heart of the 300,000 acre Misool Marine Reserve
Experience a variety of diving from a secluded private island resort
Enjoy an exceptional four to one staff-to-guest ratio
Dedicated to sustainability in all areas of its operation
Hidden amongst an archipelago of uninhabited islands, in the remote southern region of Raja Ampat, Misool Eco Resort is a spectacular private island hideaway dedicated to sustainable-tourism. Lying at the heart of a stunning marine reserve, Misool Eco Resort offers the variety and quality of liveaboard diving, combined with the comforts of a private island resort and the guilt-free conscience of an eco-lodge.
---
Rooms
---
Amenities
---
About
About Misool Eco Resort
Located in remote Raja Ampat, hidden amongst an archipelago of uninhabited islands, Misool Eco Resort is an idyllic private island hideaway, fringed by white-powder beaches and pristine coral reefs. Situated some 165-kilometres from the nearest port, and around a 20-kilometre boat ride from the nearest village, the resort offers a genuine sense of escape from the hustle and bustle of modern life. Embracing a sustainable model from the outset, Misool Eco Resort is built entirely from reclaimed tropical hardwoods milled on site, and the resort can now accommodate a maximum of 40 guests with an impressive staff-to-guest ratio.

Established on the former shark finning island of Batbitim, Misool Eco Resort and its sister organisation Misool Foundation, created the 300,000 acre Misool Marine Reserve in 2005. Today, the two organisations aim to provide exceptional and enriching experiences in a sustainable environment whilst protecting their natural surroundings and the community in which they operate. Together, the resort's dive team have explored more than 60 dive sites within Misool's Marine Reserve and offer exploration of over 25 world-class locations within 15-minutes of the resort – including Fiabacet, Boo, Yilliet, Wobbegong City, and Magic Mountain.
Explore the resort
Located on the beach overlooking the north lagoon, the resort's restaurant offers the perfect respite from the midday heat, while the terrace is the ideal place to enjoy a sunset cocktail. Four meals are provided every day, with a range of Asian and Western cuisine and a focus on fresh, local and organic produce. The resort strikes a balance between healthy, indulgent, and sustainable fare, boasting an organic hydroponics lab providing fresh fruit, vegetables and herbs. Breakfast and lunch are served buffet-style, while dinner service is plated so guests can enjoy a fresh meal even after a night dive or star-gazing tour.

Misool Eco Resort's stunning House Reef can be snorkelled at any time and is accessible from the jetty, dive centre, or Water Cottages. The resort also offers guided snorkelling trips to the local surrounding reefs which run twice daily and include night snorkelling and manta encounters. The in-house spa delivers a range of massage and beauty treatments using Misool's signature range of natural products, created fresh each morning from food-grade ingredients. Other activities include turtle releases, romantic beach castaway experiences, village visits, stand-up paddleboarding, lagoon swimming on Wayil Batan islands, and traditional Indonesian cooking classes.
Diving from Misool Eco Resort
Misool Dive Centre is located in the north lagoon and is built on stilts overlooking the turquoise water. It is spacious, airy, and well-suited to professional photographers and videographers featuring a huge wet area equipped with a massive workstation – perfect for setting-up cameras, charging torches, etc. The adjacent dry area is furnished with comfortable lounge chairs, a small library, and a monitor for reviewing the day's images. There is also a large sunny veranda just outside, providing the perfect space for warming up between dives.

With the Misool Marine Reserve at its doorstep, this resort offers over 25 world-class dive sites within a short 15-minute boat ride from the dive centre. Three boat dives are offered daily, as well as either a dusk or night dive, and trips generally return to the dive centre during surface intervals. Misool Eco Resort is very flexible and happy to tailor their dives to suit guests' needs and interests. A variety of different dive packages are offered, all including complimentary nitrox for qualified divers. The resort requires prior notice if guests wish to book a course, hire dive gear or use a private guide.
---
Top tips
Due to the extremely remote location, this resort does not allow deco diving, solo dives, or dives deeper than 30-metres.
Sumptuous massage services can be provided at the in-house spa's Look Out or in the comfort of your own room.
Conservation
Misool Foundation is the registered charity arm of Misool Eco Resort. Their joint mission is to safeguard the most biodiverse reefs on Earth through the empowerment of local communities. Together, they created the 300,000 acre Misool Marine Reserve, eliminating shark finning and other destructive fishing practices in the heart of global marine diversity. Misool Foundation has also built a local kindergarten in the village of Fafanlap, around 75-minutes from the resort by speedboat, as well as sponsoring teachers in other local schools.
The Misool Manta Project educates guests, engages local community members, and conducts critical research on both oceanic and reef mantas. The project provides population data to the government, NGO's, communities and conservationists. Misool Foundation also purchases 36 types of rubbish directly from under-served coastal communities, shipping it back to the mainland, where it is sorted, cleaned, chipped, and packed for recycling. In keeping with its sustainable ethos, Misool Eco Resort is aiming to reduce its carbon footprint by 20% each year, through the use of solar power, reducing petrol engines in favour of electric vessels, and the use of an in-house hydroponics vegetable garden.
---
Diving
Diving in Raja Ampat
Schooling reef fish

Year round

Pygmy seahorse

Year round

Healthy corals

Year round

Plentiful reef life

Year round
Located off the northwestern tip of Papua, Raja Ampat's diving offers some of the most exciting underwater experiences in Southeast Asia, if not the world. The marine diversity of these islands is staggering and - quite literally - like nowhere else on earth. From the fabulous hard coral sites in the north to the colourful soft corals of Misool in the south, Raja Ampat is reef diving perfection. And with plenty of liveaboards and idyllic tropical dive resorts to choose from, Raja Ampat is an undisputed king of dive holiday destinations.
---
Resort checklist
Number of rooms
19
Official dive center rating
PADI
Courses offered
Bubble Maker, Discover Scuba Diving, Open Water, Advanced Open Water, Nitrox Speciality
---