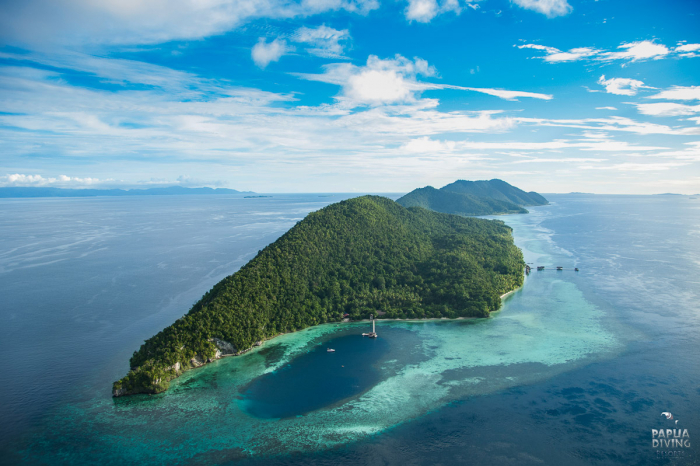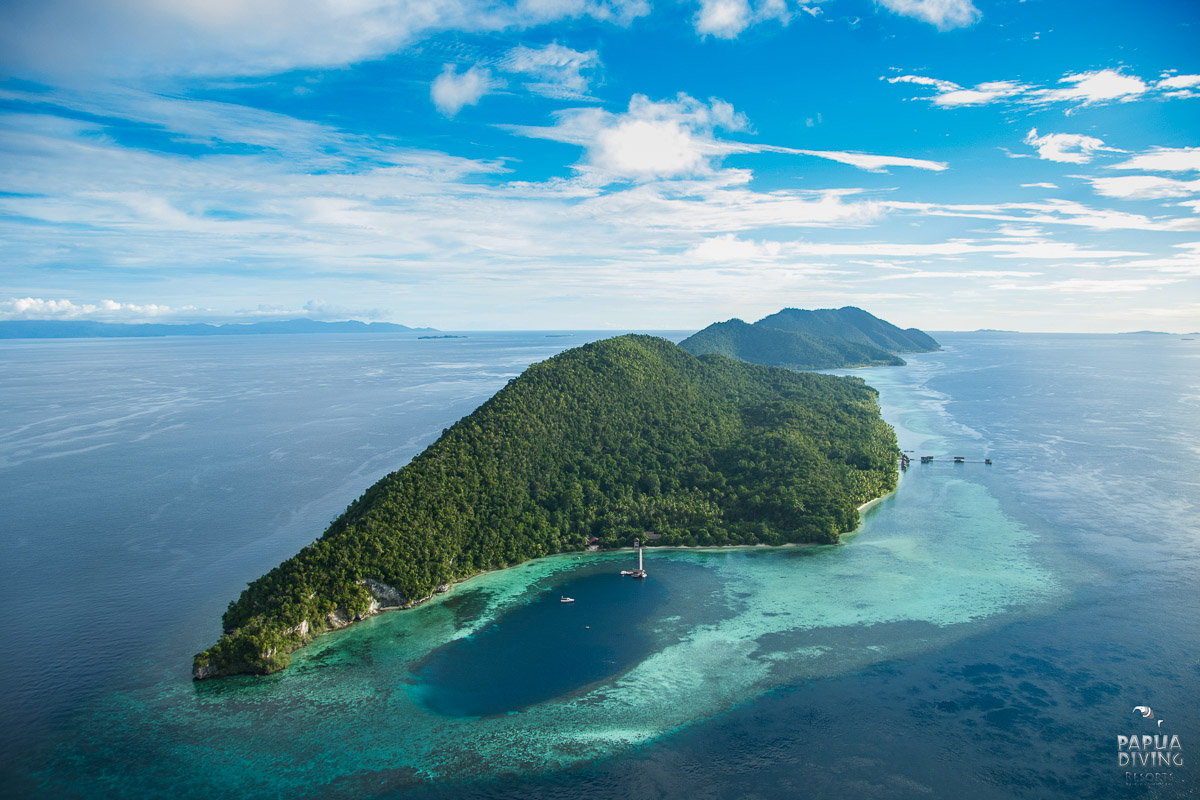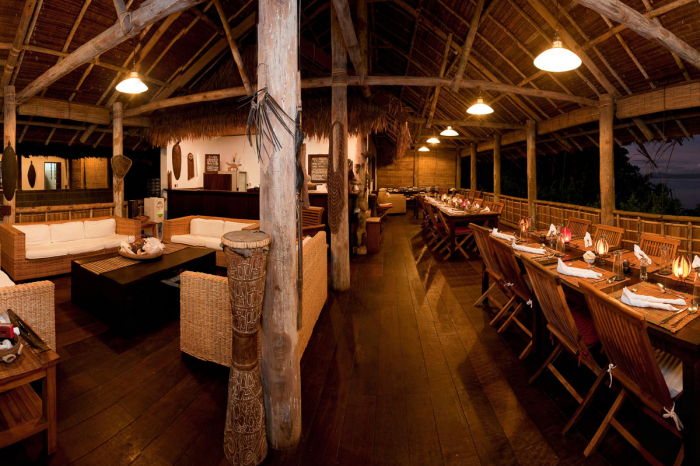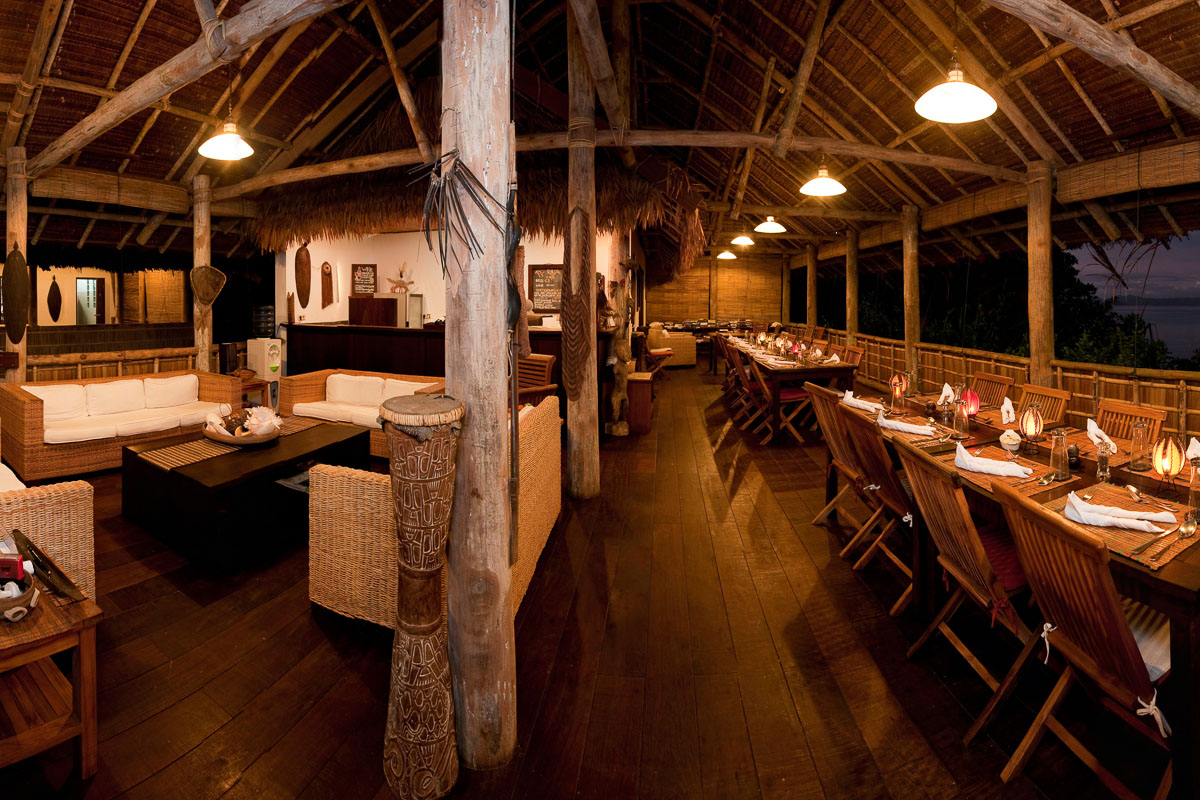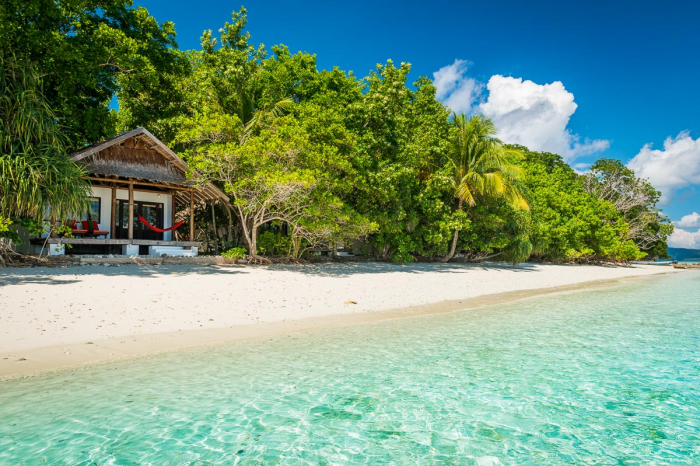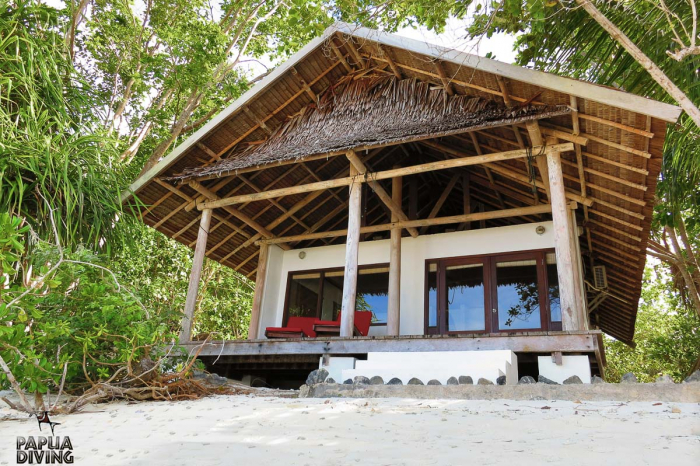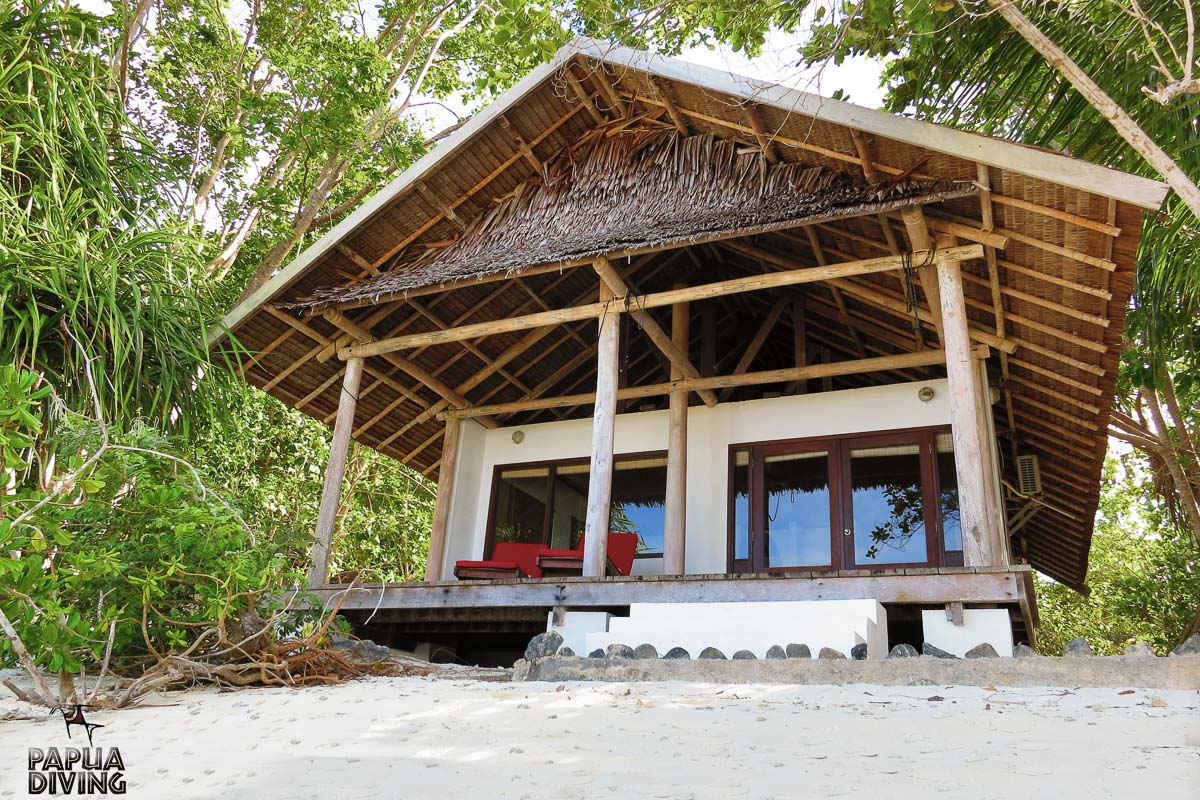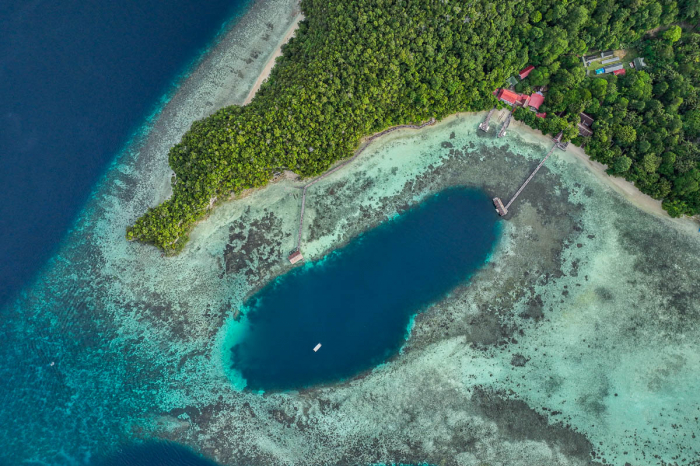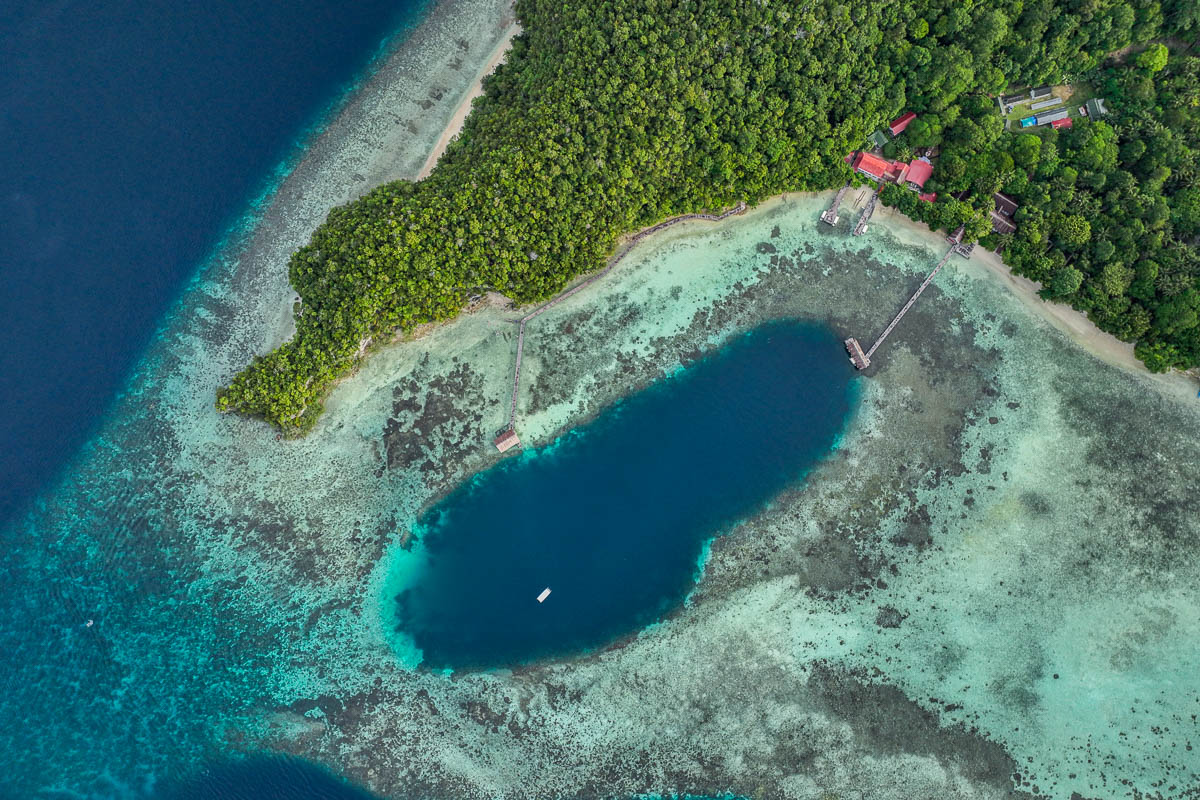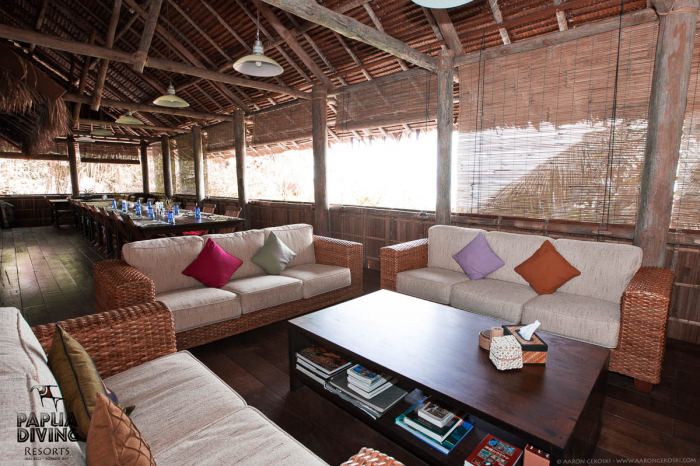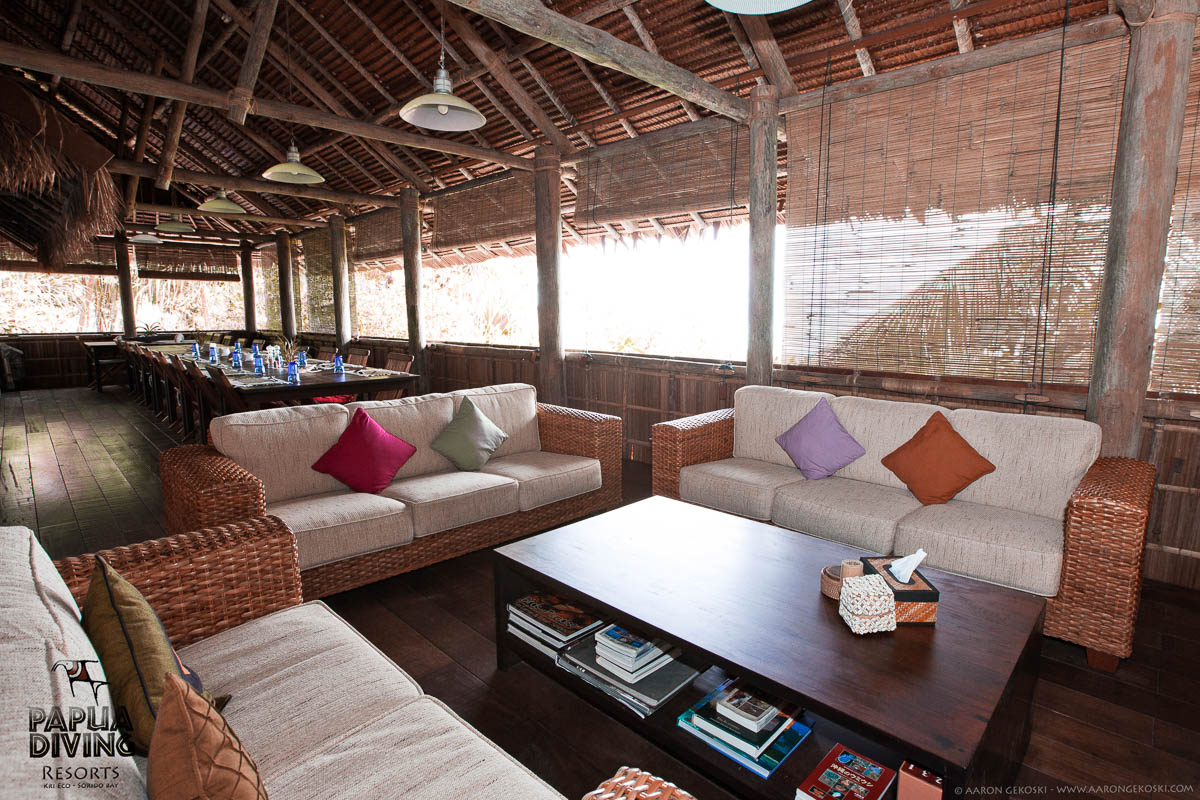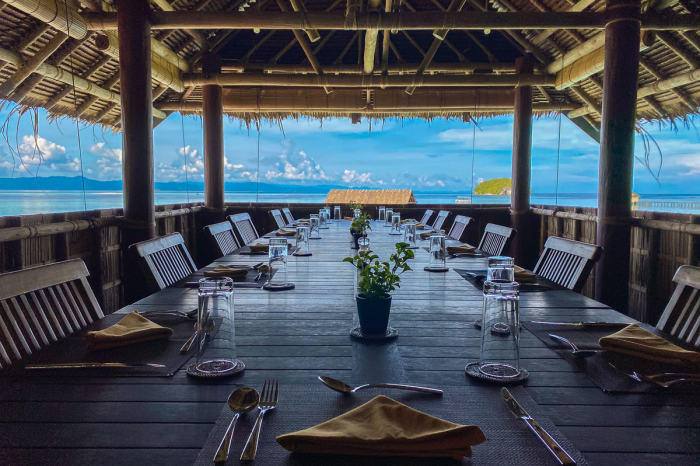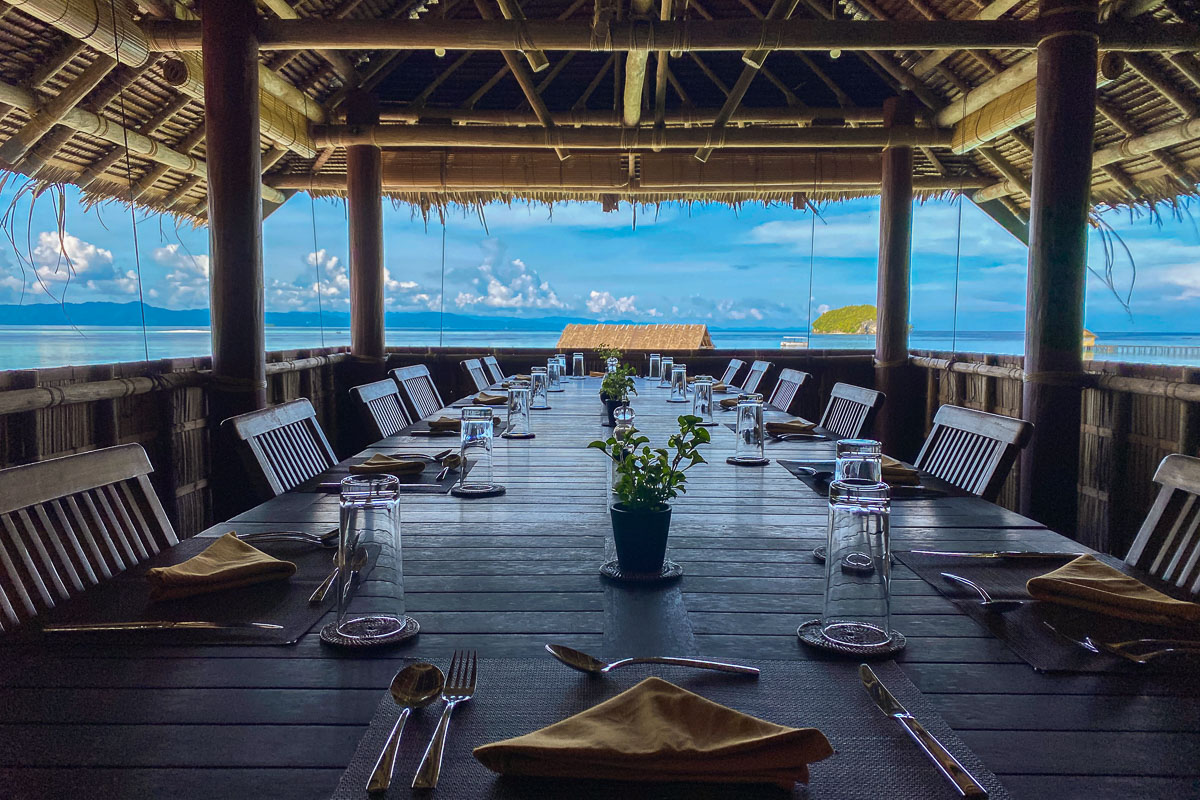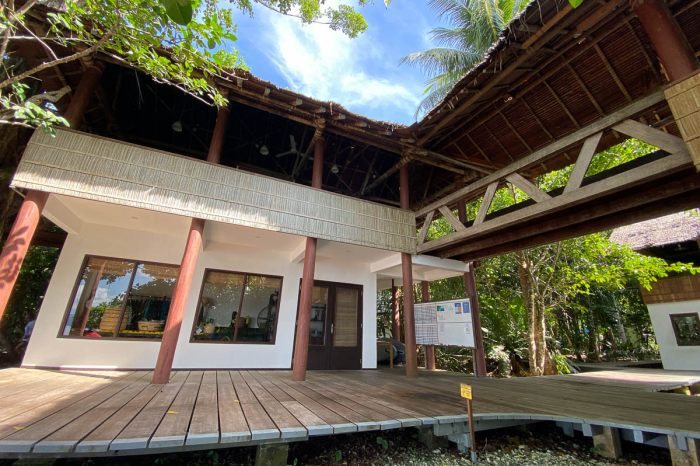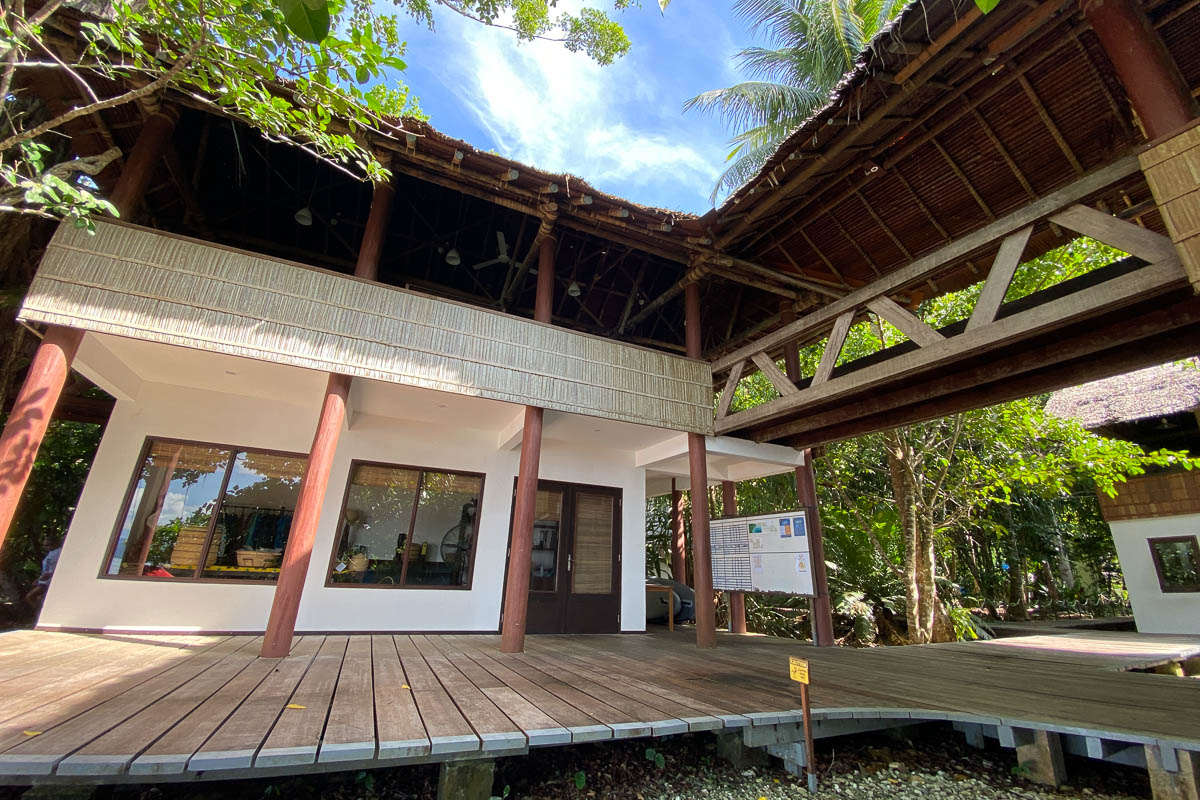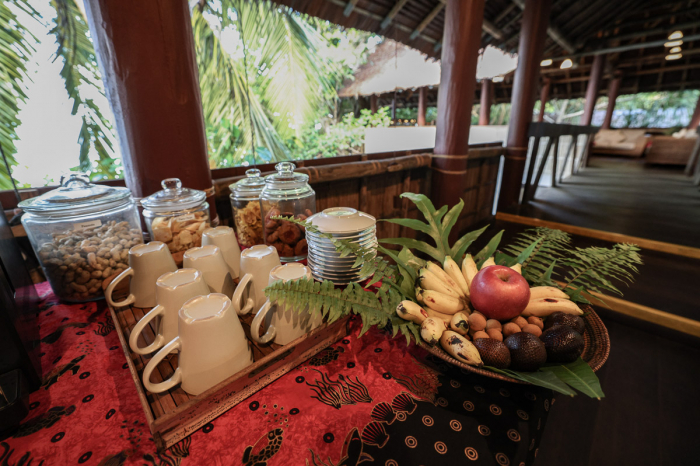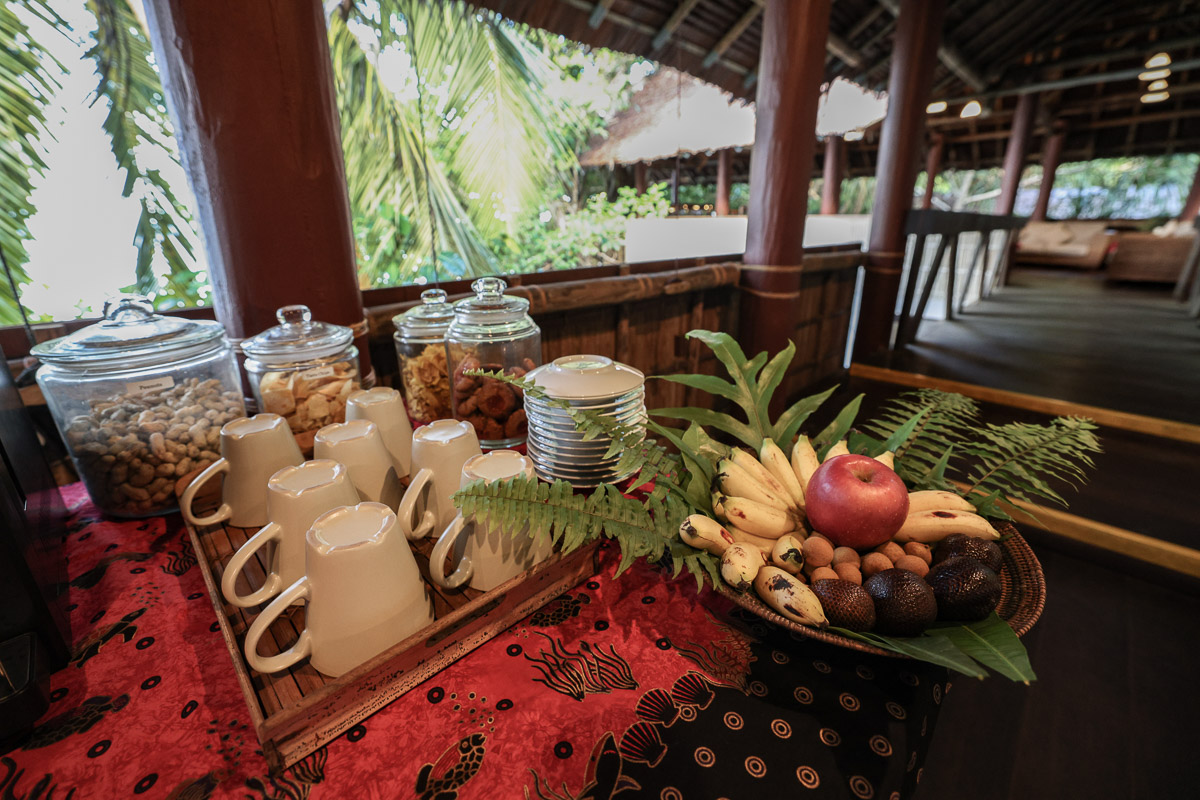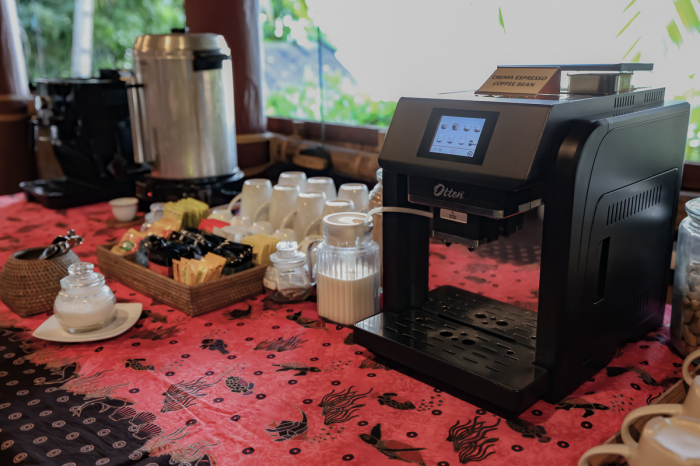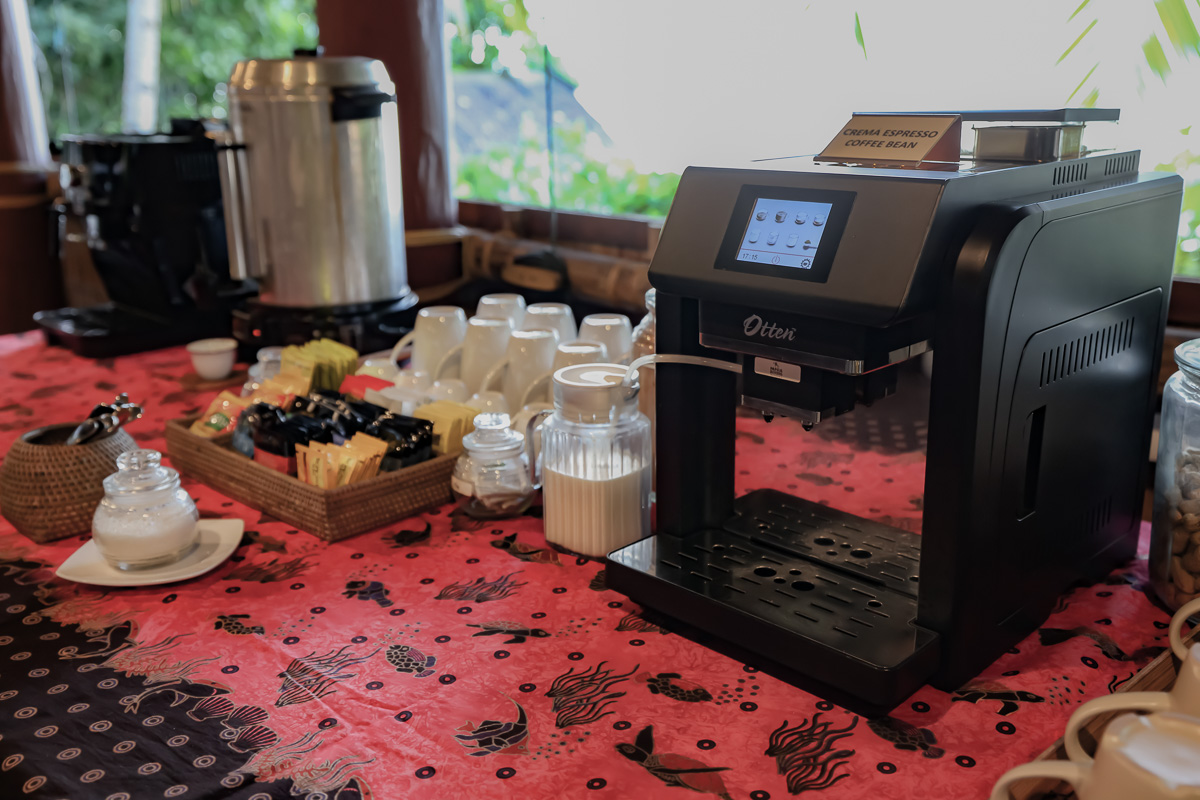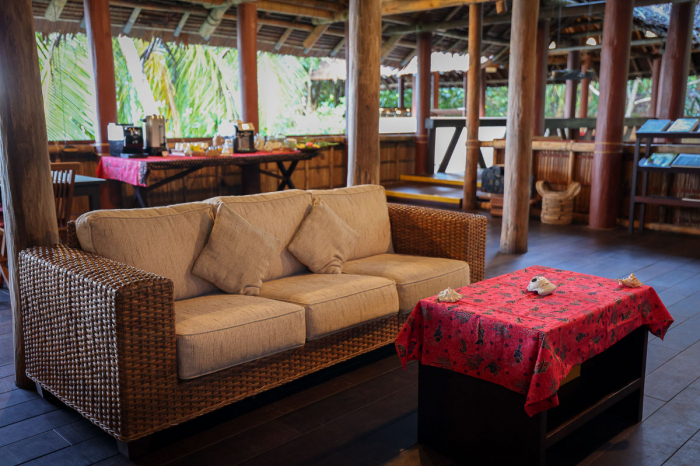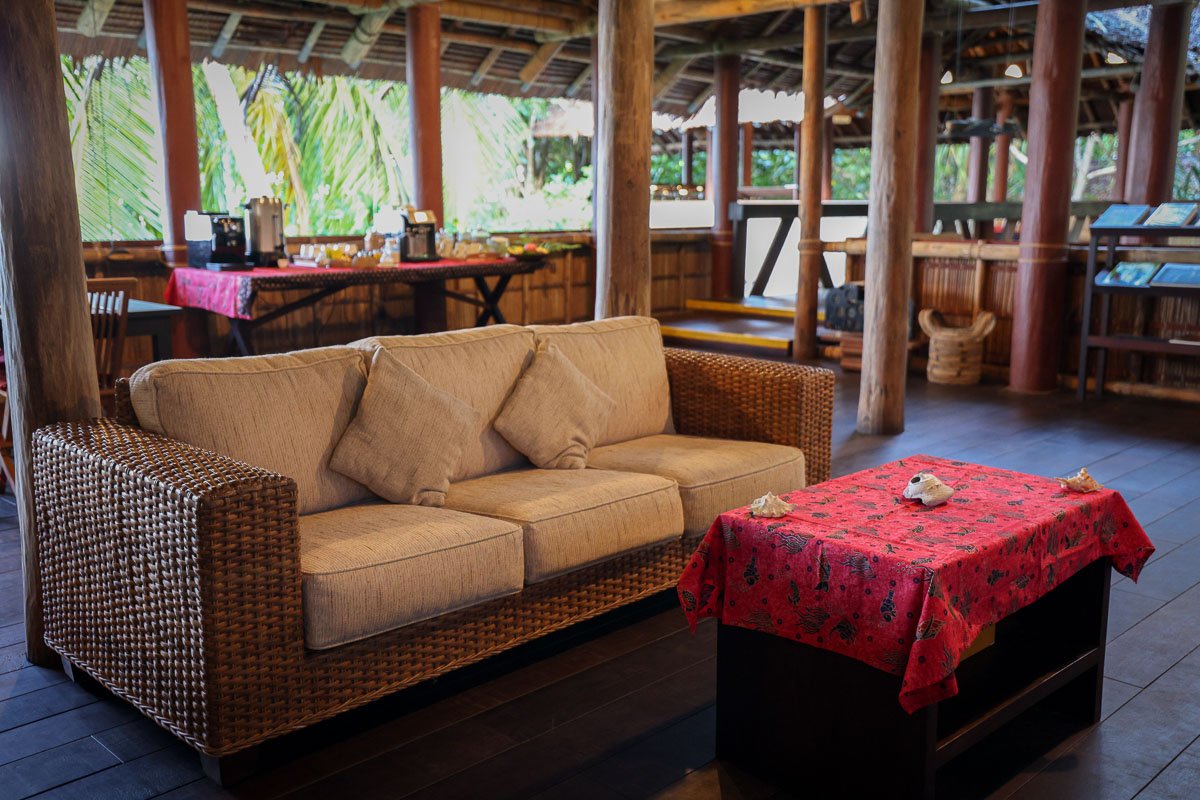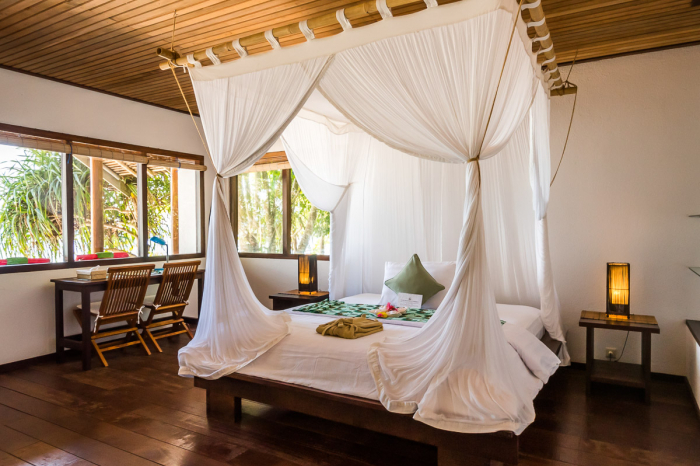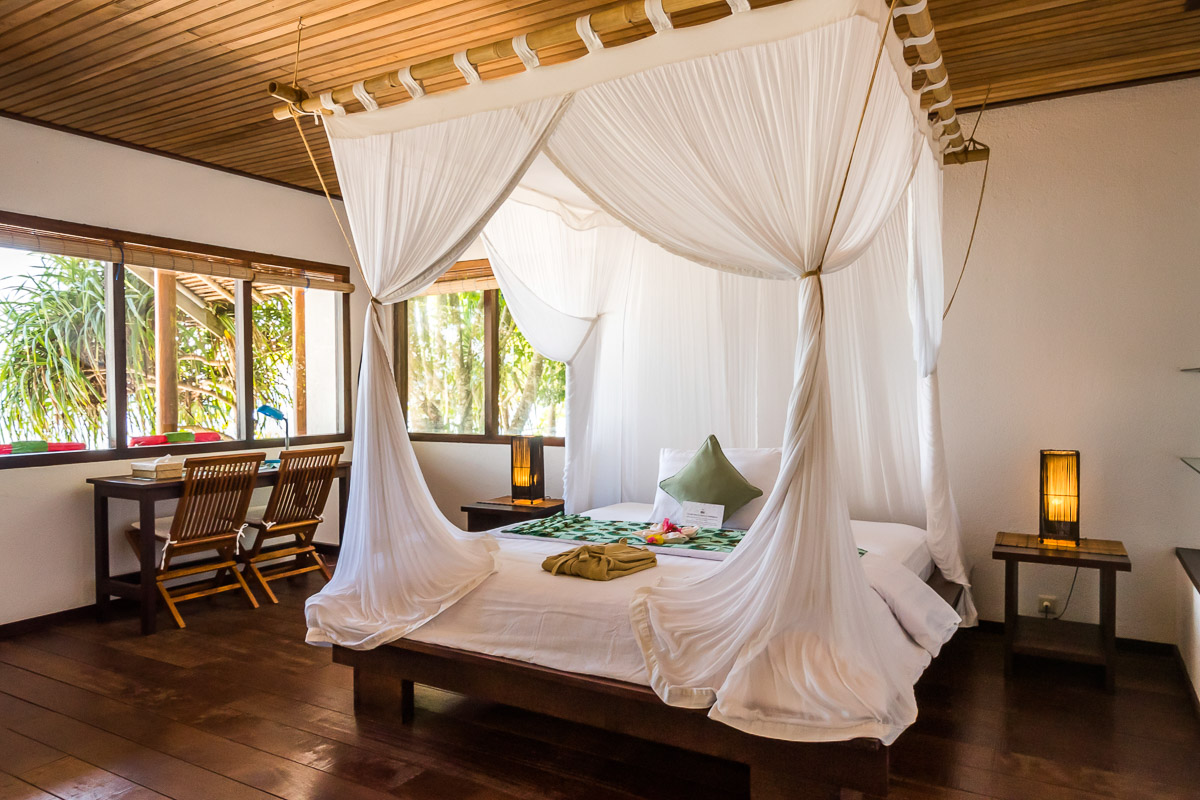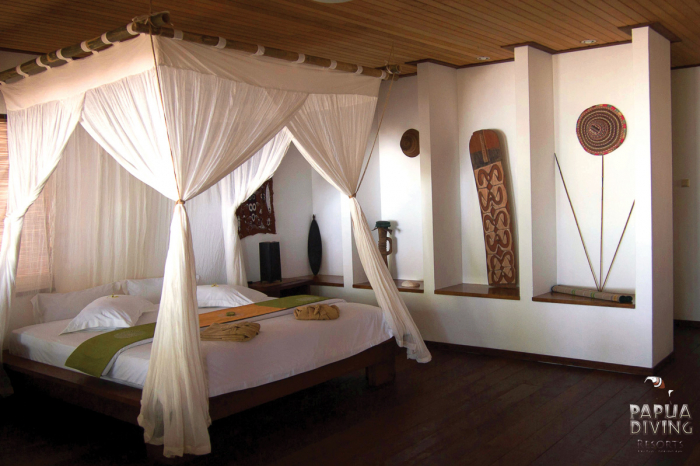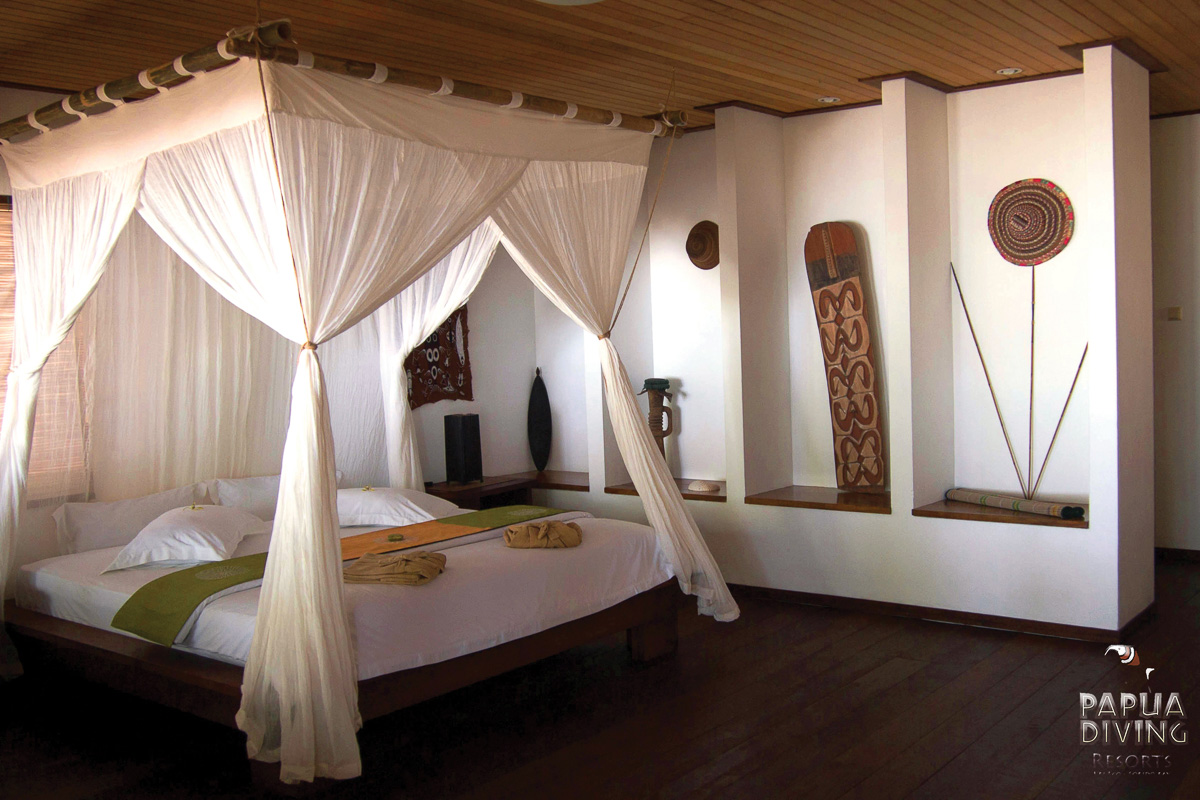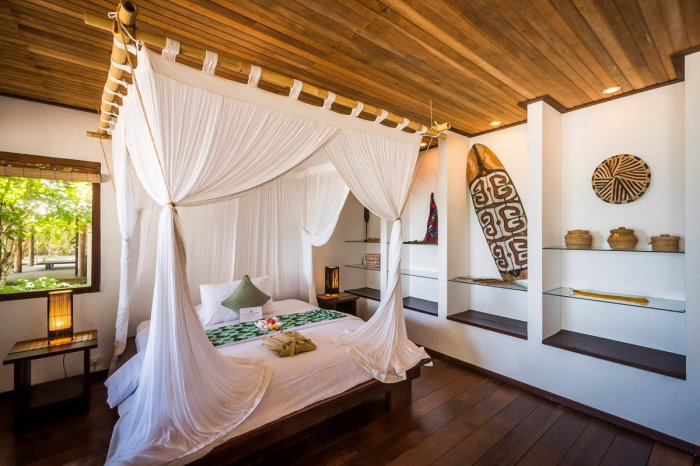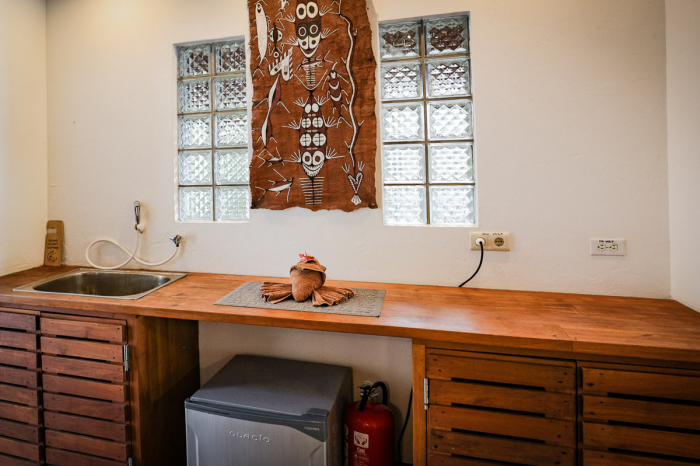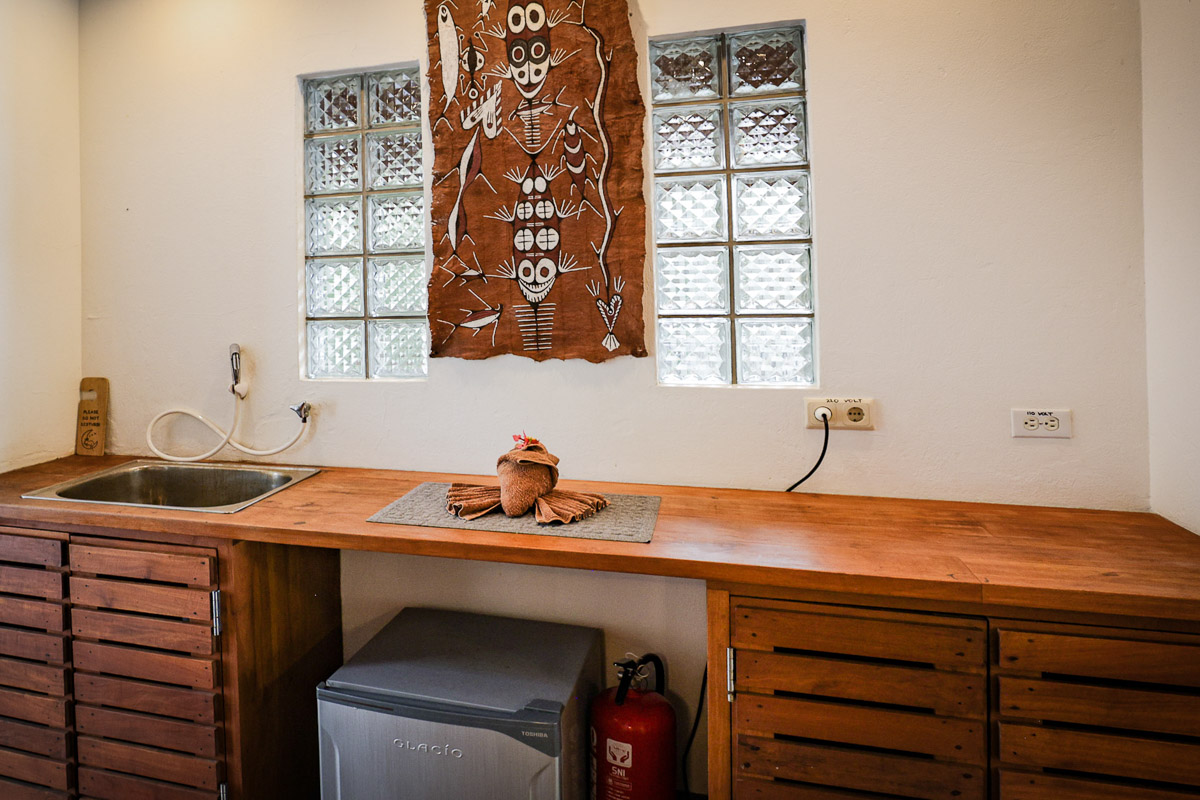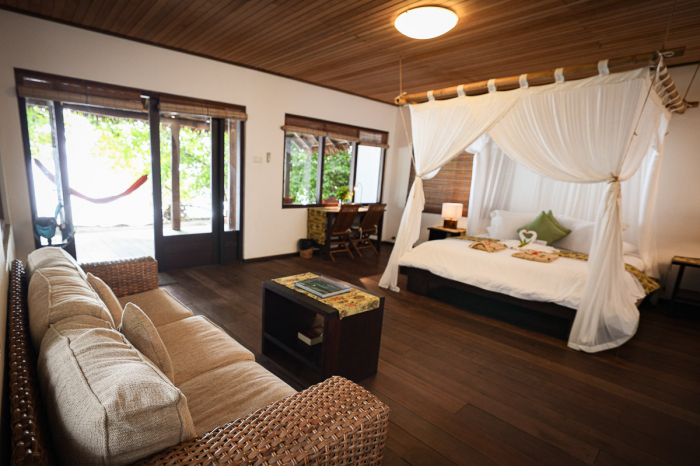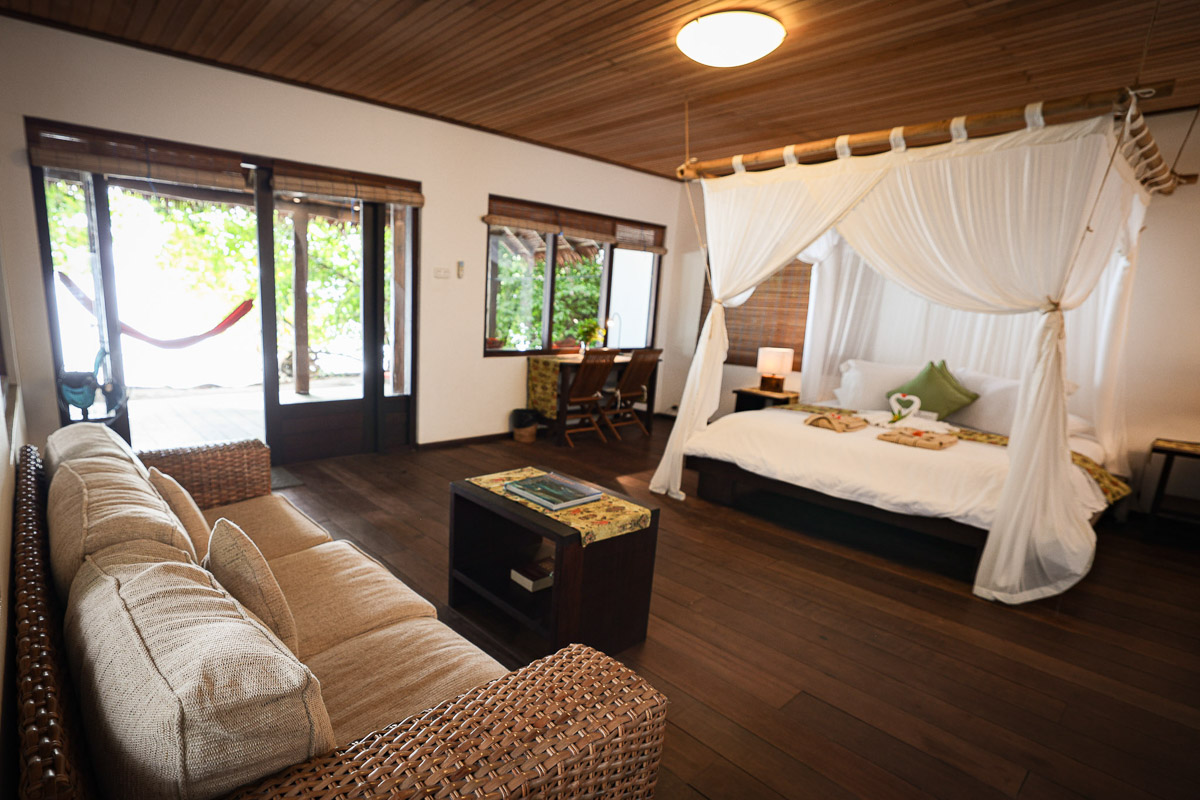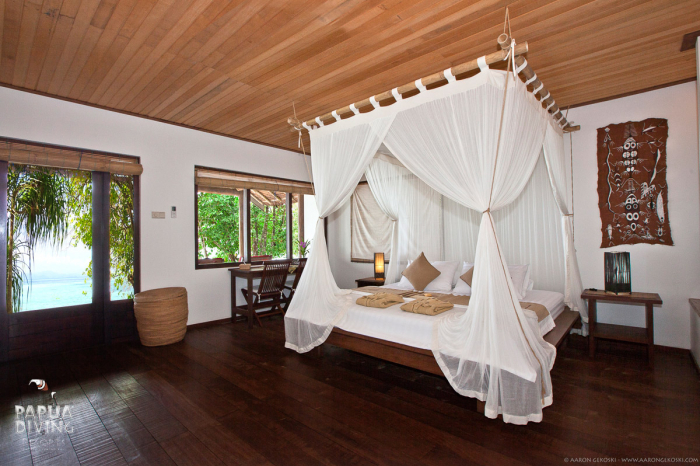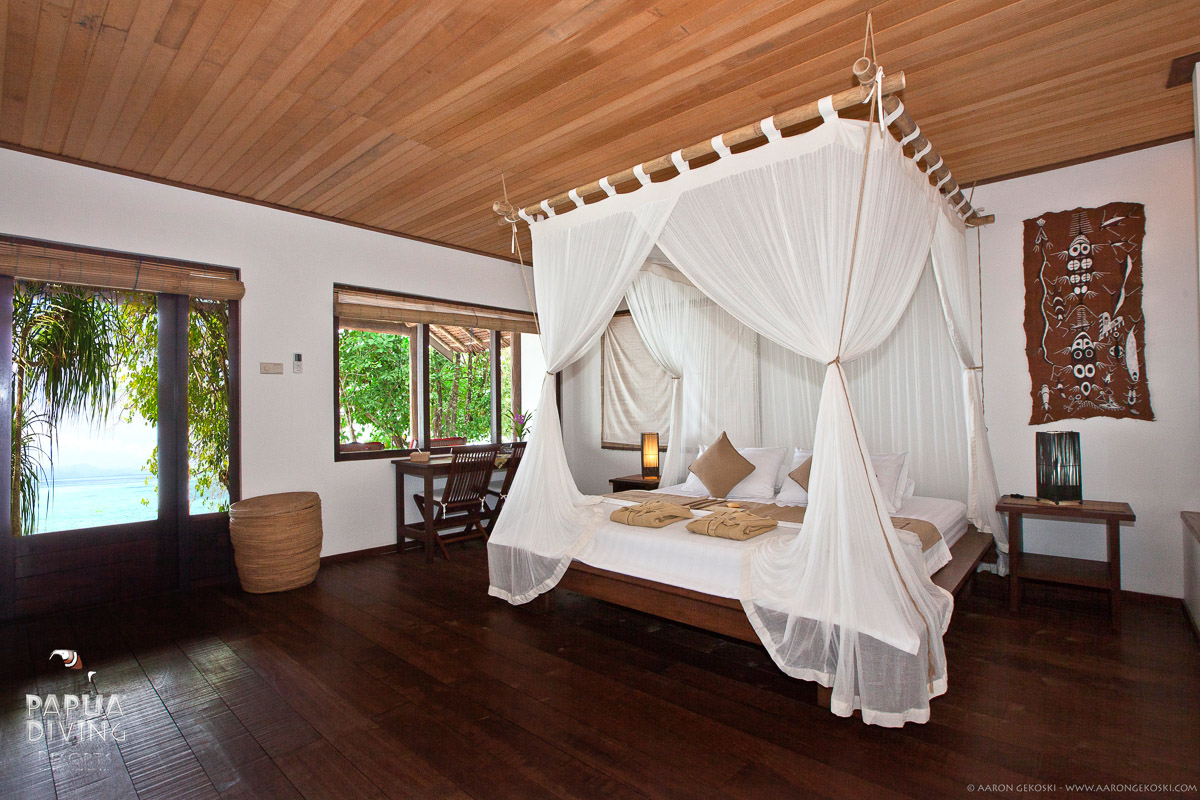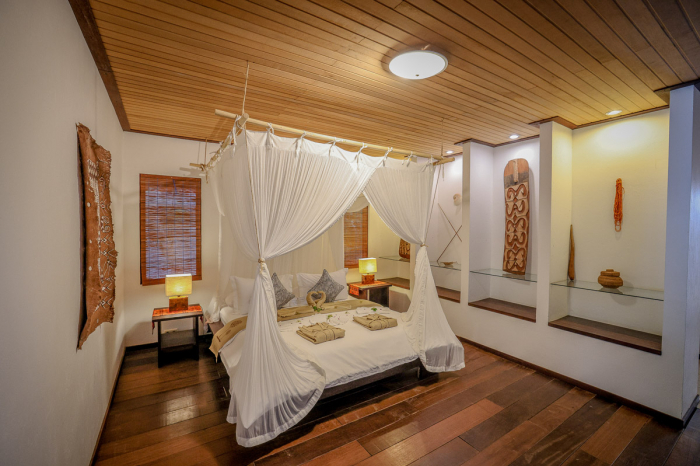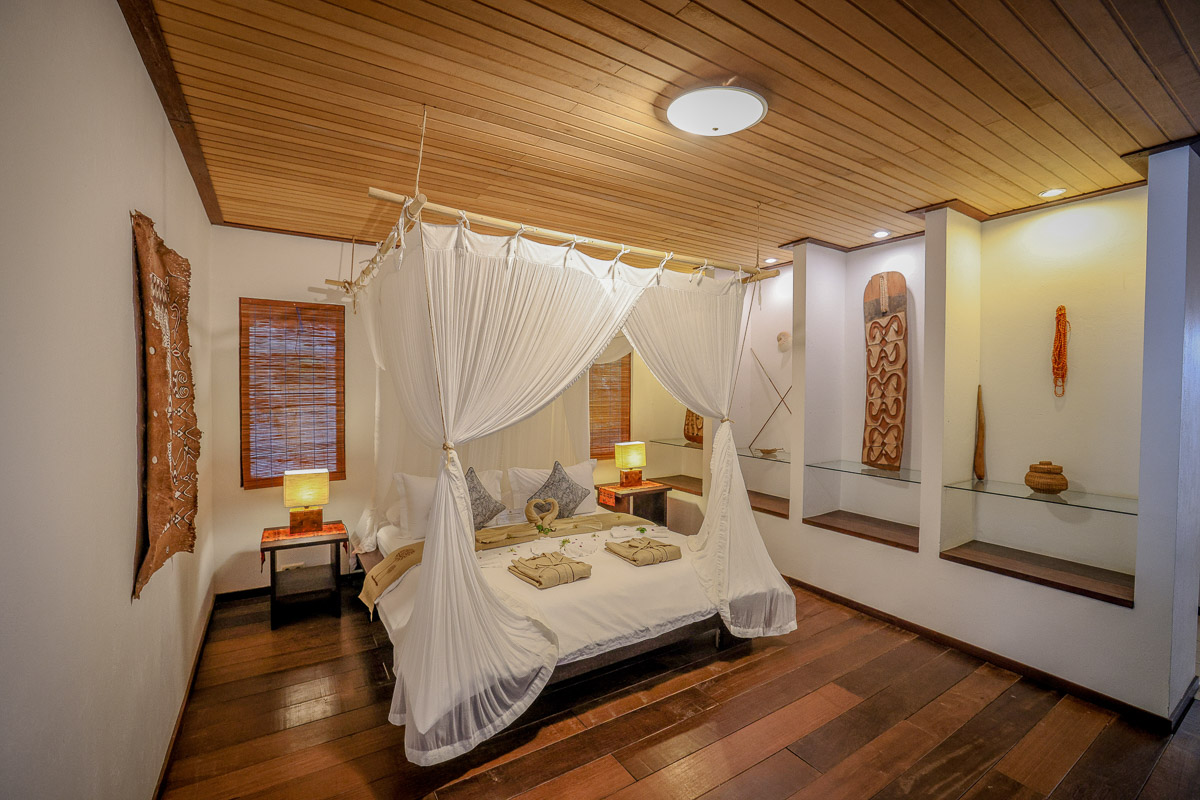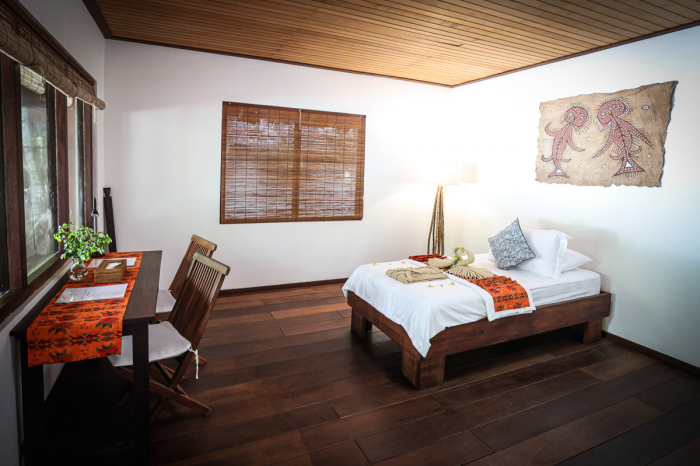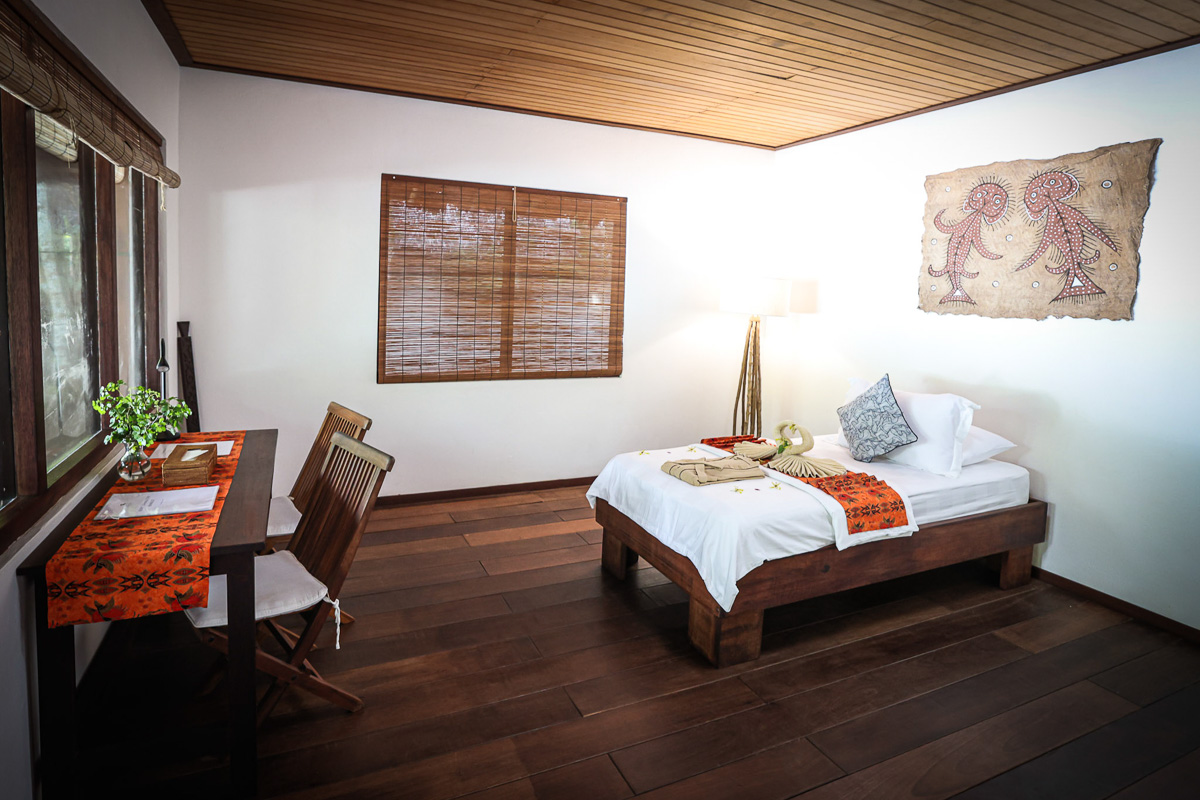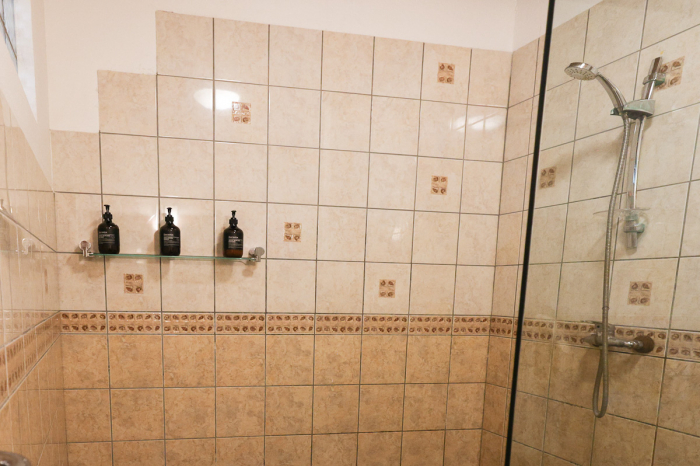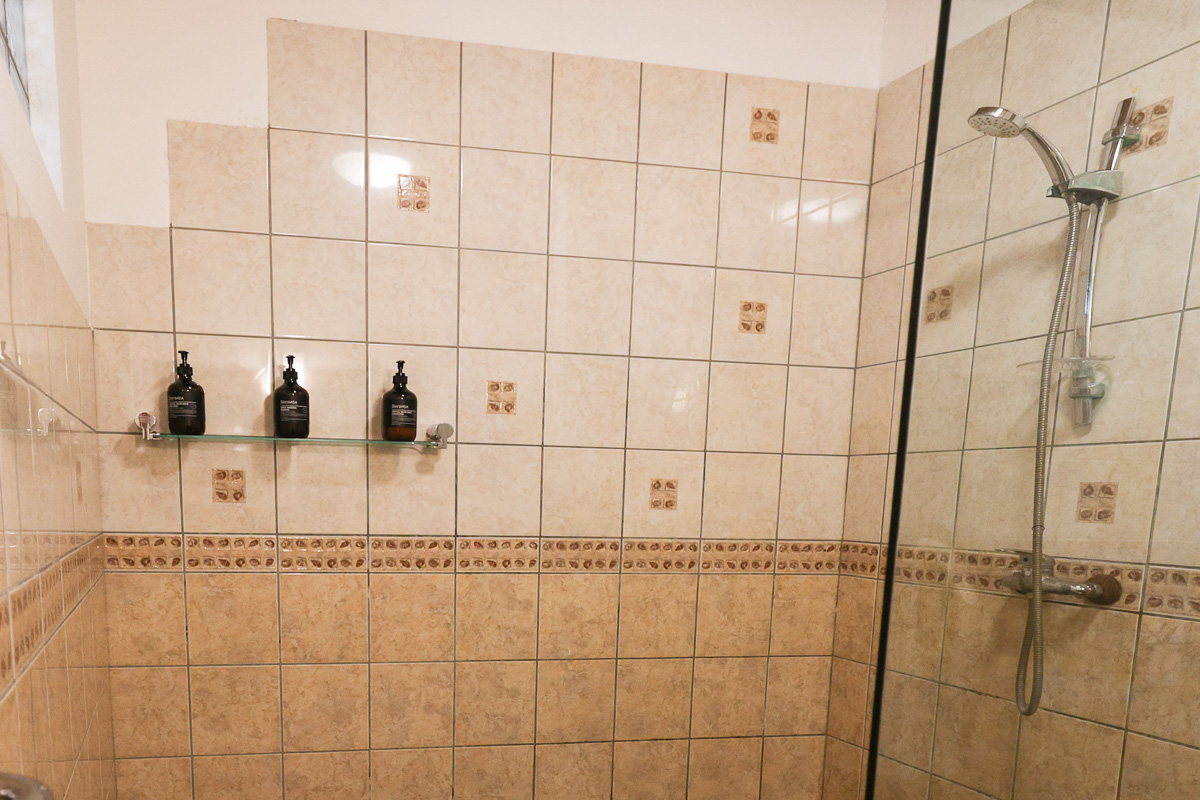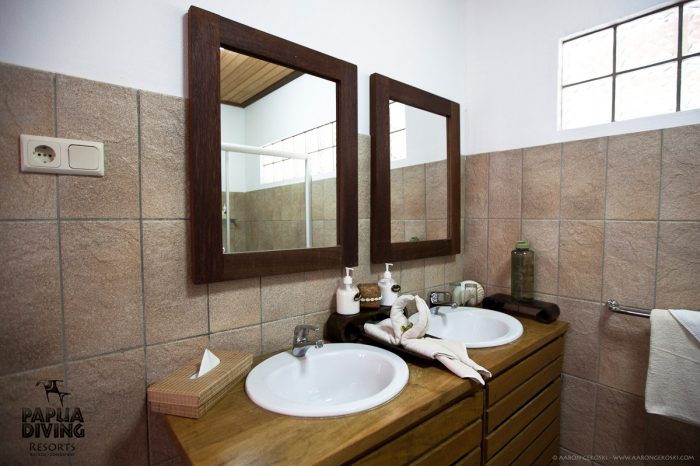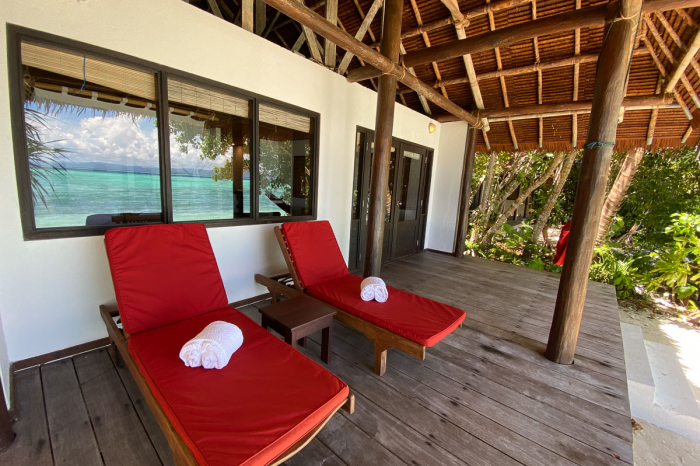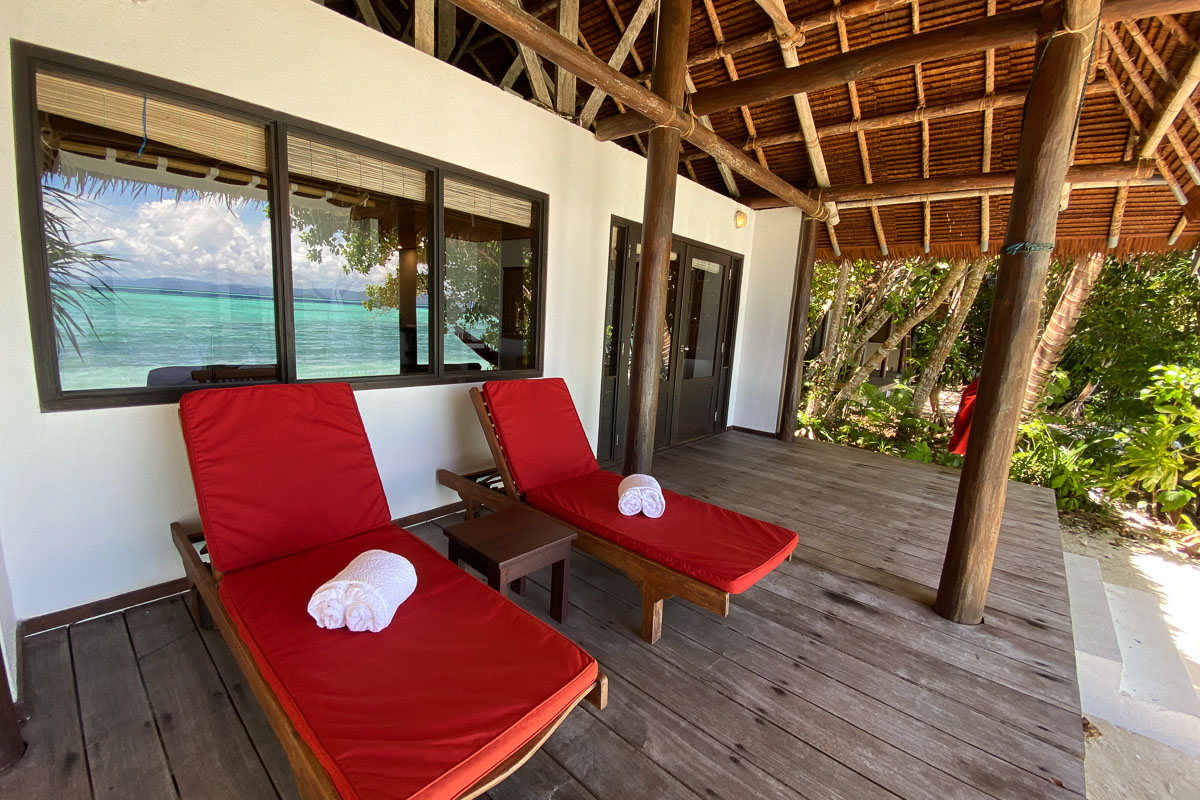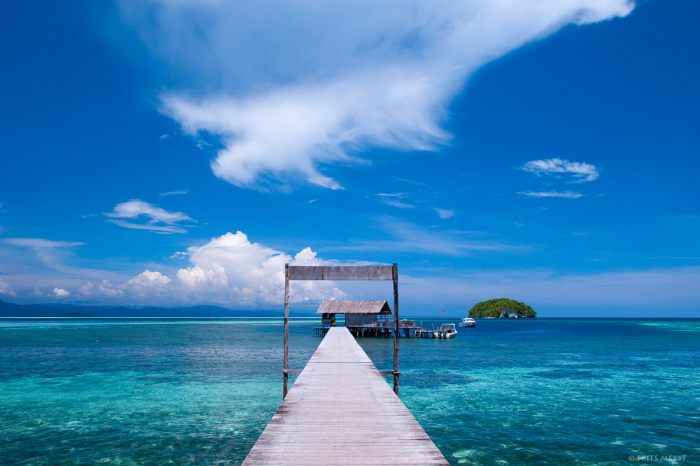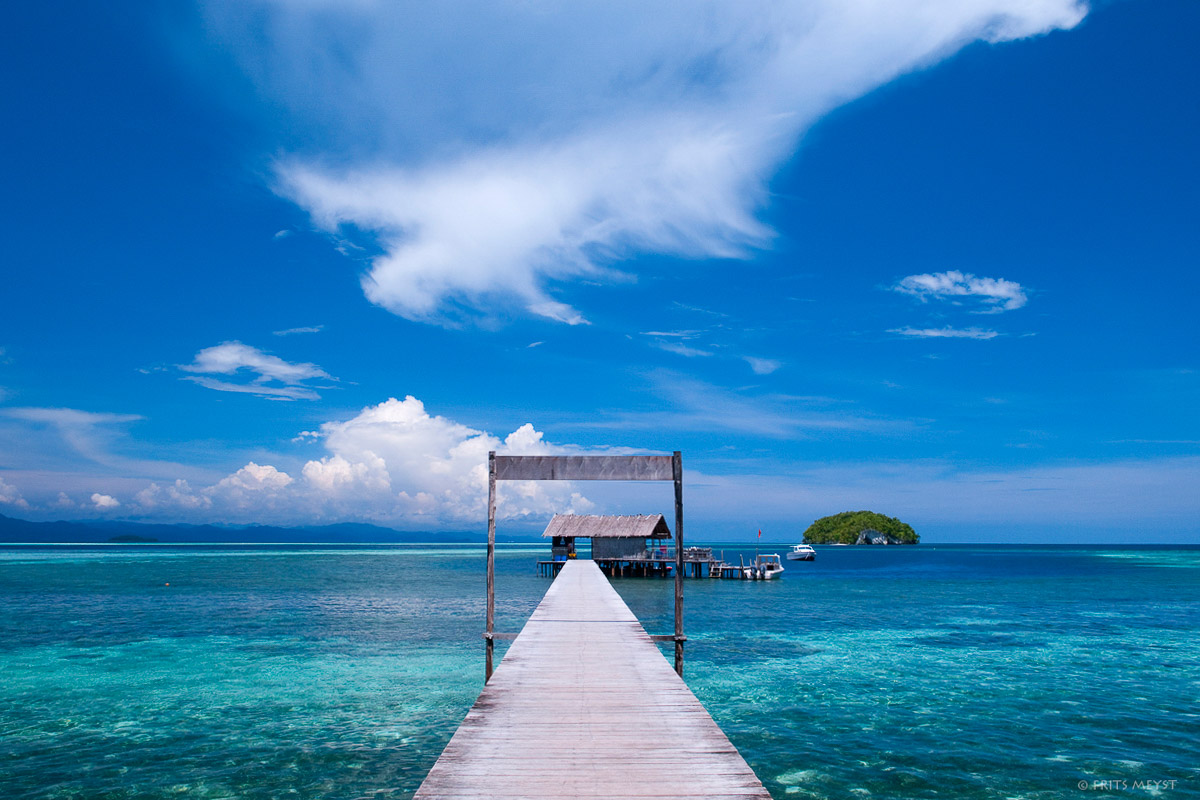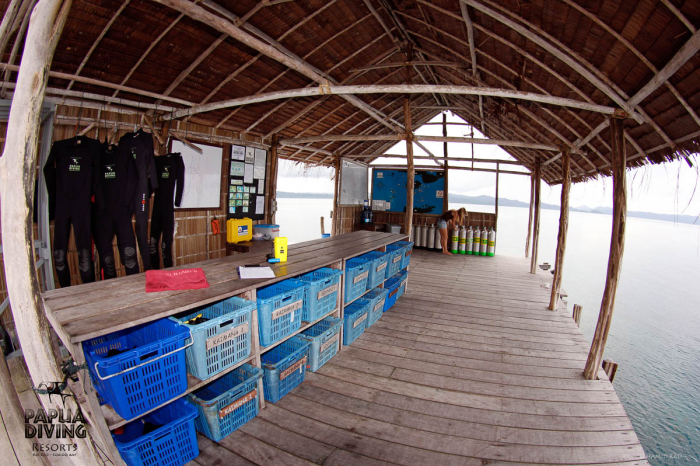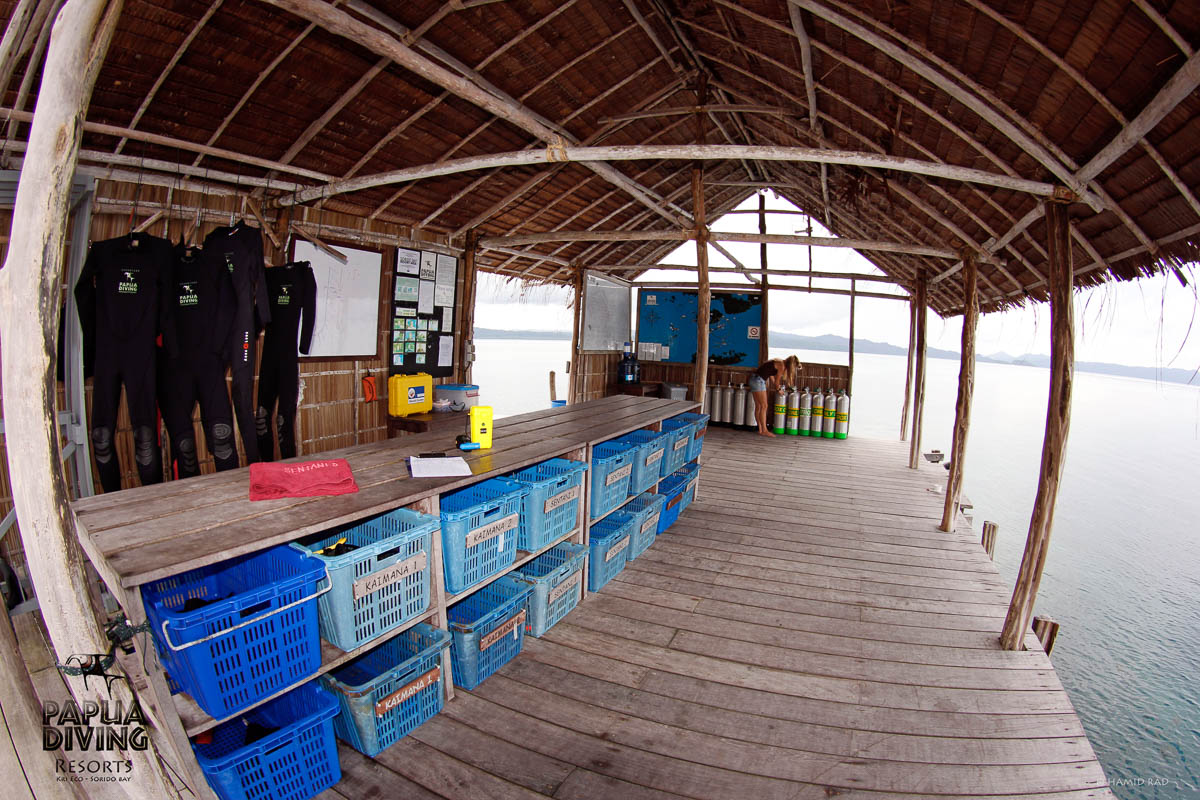 Overview
Traditional Papuan-style accommodation surrounded by nature
Short boat rides to the incredible dive sites of the Dampier Strait
Total relaxation with a tranquil environment free from modern distractions
Cape Kri, just metres from the resort holds the record for the most fish species recorded on a single dive site
Sorido Bay was one of Raja Ampat's original dive resorts, once a simple dive camp that has since grown into a tranquil tropical getaway, with rustic yet comfortable accommodation close access to the Dampier Strait's stunning underwater world. Built in balance with the surrounding environment, this resort features stunning views, sparkling white sand beaches, and a cool sea breeze, plus secluded jungle paths and perfectly preserved ecosystems both above and below water. Dedicated divers can make the most of their time here with short boat rides to an incredible variety of dive sites including world-renowned spots like Cape Kri, The Passage, and Hidden Bay. This is the perfect place to get away from it all, and get back to nature, free from the distractions of everyday life.
---
---
Amenities
---
About
About Sorido Bay Resort
Sorido Bay Resort is located on Kri island, 90 minutes from Sorong by boat. Situated on a beautiful stretch of sand with cottages over the sea, this was one of the original resorts in Raja Ampat - and offers the same peaceful retreat into nature now as it did on day one. The resort's design showcases local architecture and provides guests with a rustic-chic, close to nature experience - secluded, peaceful and relaxing. Kri Island's traditional ambiance is visible throughout the resort, from materials used in the buildings to the produce in the kitchen and the warm, welcoming Papuan smiles of the staff.

Guests here shouldn't expect fancy decor and lush creature comforts. Instead, Sorido Bay focuses on getting guests in touch with the beautiful natural environment of the island. The resort's team of diving pioneers and local ecologists have developed a profound base of knowledge about the local environment and culture - with the aim of letting each visitor experience the real Raja Ampat. Dive, swim, and snorkel your days away in some of the world's most biodiverse waters, or explore the island on foot for a glimpse into the region's stunning habitats and rare wildlife including water monitor lizards, cuscus, tropical birds, tree kangaroos, and sugar gliders.
Explore the resort
All of this resort's shared structures and guest rooms were made from locally-sourced, low-impact materials, designed to take advantage of any natural cooling from sea breezes. The seven thatched rooms blend seamlessly into nature thanks to their rustic and traditional exteriors, yet boast modern conveniences like 24-hour electricity, warm water, camera tables, and wireless internet. They also feature picturesque ocean views and easy access to the island's sheltered lagoon - perfect for early morning swimming and snorkelling sessions. 
All meals at Sorido Bay Resort are served in the overwater dining area, and feature a mix of Western and Indonesia dishes, along with the freshest seafood and local fruit and vegetables. Head further down the jetty to find the dive briefing area and a covered 'lounge' with bean bags and sun loungers - perfect for clinking glasses with new friends and enjoying picture perfect Papuan sunsets. Both Sorido Bay and Kri Eco Resort also offer a range of different activities, including eco-tours and bird watching trips. And, each cottage includes the free use of watersports equipment including kayaks and paddleboards.
Diving from Sorido Bay Resort
Sorido Bay Resort's dive centre offers guests close access to the amazing sites of the Dampier Strait, with world-famous Cape Kri just metres from the resort. Plus, you'll benefit from short boat rides to legendary reefs and channels like The Passage, Fam, Wai, Hidden Bay and Batanta - famous for their powerful currents and encounters with big fish. Up to four guided boat dives are offered each day, plus optional dusk and night dives, with small group sizes of just three guests to each guide. Saturday's are the resort's off day with no guided excursions, but experienced buddy teams are still welcome to dive from the jetty themselves.

Divers here have access to perfectly-maintained rental gear and dive computers, as well as comfortable custom dive boats outfitted with modern safety equipment. Free nitrox is offered for qualified guests, and speciality courses for those not yet certified. Thanks to Sorido Bay Resort's ultra-remote location, most of its nearby dive sites are in pristine condition, with just a few adventurous guests visiting each year. For divers, this translates to uncrowded sites bursting with Coral Triangle biodiversity, and a relaxed 'dive at your own pace' atmosphere ideal for underwater photographers, macro fans, and anyone who likes to take their time underwater.
---
Top tips
Remember to bring plenty of cash, both USD and Rp - you won't find any banks or ATMs in the nearby towns.
This resort does not offer boat dives on Saturdays, but you can still dive from the jetty - or simply relax and enjoy the stunning island scenery.
Pack lightweight clothing, comfortable walking shoes, and plenty of sun protection for exploring the resort on foot. 
Keep an eye out for the resort's resident tree kangaroo - 'Stinky'!
Conservation
Papua Diving has always strived to conserve the environment and provide a source of income for local communities. They have been involved in conservation for 20 years and donate 10% of all profit to local initiatives. 90% of the resort staff are local Papuans, and the company actively provides further opportunities for growth within the communities of Raja Ampat. 

The Raja Ampat Research and Conservation Centre is located next to the resort.  This project aims to protect and preserve the natural heritage of the Raja Ampat archipelago, encourage, assist and facilitate research on flora and fauna, and combat poverty among the local population. Their other projects include teaching the local community members sustainable use of their natural resources, promoting green awareness among the local population, and assisting the local population to work in sustainable tourism.
Kayak 4 Conservation is a community-based initiative founded by Papua Diving in partnership with the local homestays. These locally-owned guest houses have been selected to welcome sea kayakers to spend the night, without hauling around any large camping gear. Papua Diving now produces fibreglass kayaks for use by Kayaks 4 Conservation which are offered for sale to other resorts. This development initiative will help support the economy of the local area and provide alternative livelihoods.
---
Diving
Diving in Raja Ampat
Schooling reef fish

Year round

Pygmy seahorse

Year round

Healthy corals

Year round

Plentiful reef life

Year round
Located off the northwestern tip of Papua, Raja Ampat's diving offers some of the most exciting underwater experiences in Southeast Asia, if not the world. The marine diversity of these islands is staggering and - quite literally - like nowhere else on earth. From the fabulous hard coral sites in the north to the colourful soft corals of Misool in the south, Raja Ampat is reef diving perfection. And with plenty of liveaboards and idyllic tropical dive resorts to choose from, Raja Ampat is an undisputed king of dive holiday destinations.