Scuba diving in
Arabia and Horn of Africa
Red Sea
Explore the remotest reaches of Arabia and the Horn of Africa, home to uncharted coral reefs, ancient wrecks, and marine megafauna including whale sharks, mantas and hammerheads.
Diving highlights
Remote reefs boasting some of the Red Sea's richest coral cover
Seasonal encounters with whale sharks and manta rays
Low visitor numbers and uncrowded sites even during peak season
Fascinating underwater history and geology with wrecks and a tectonic rift
Sail the crystal-clear waters of the Musandam Islands on a traditional dhow
Explore the vast, unspoilt reefs of Saudi's Farasan Banks
Encompassing often overlooked destinations - including the tiny African nation of Djibouti, and Oman on the southeast tip of Arabia - this region is both rugged and remote, but offers several simply stunning dive destinations. Receiving far fewer visitors than neighbouring countries like Egypt, these less-explored gems of Arabia and the Horn of Africa offer some of the finest frontier dive exploration. With access to the Red Sea, the Gulf of Aden, the Persian Gulf, and the Gulf of Oman - as well as the open Arabian Sea - the diversity on offer here is almost unparalleled, and offers plenty of opportunity for both liveaboard and day-trip exploration.
The many gulfs and interesting geography of this region has given birth to a stunning variety of sites - with pristine fringing reefs, plummeting walls, shipwrecks, and dramatic offshore islands, as well as a diveable tectonic rift, where two sections of the earth's crust meet. Plus, with sites to suit divers of all skill and comfort levels and outstanding opportunities for seasonal encounters with whale sharks, manta rays, hammerheads, and more, Arabia and the Horn of Africa offers a bit of something for everyone. And, best of all, you can guarantee that this region's sites will remain blissfully uncrowded - even during peak season!
---
Destinations in Arabia and Horn of Africa
Ready for your dive adventure in Arabia and Horn of Africa?
Top Arabia and Horn of Africa experiences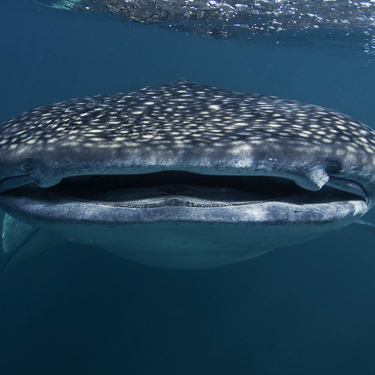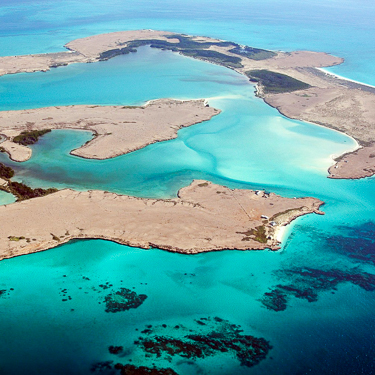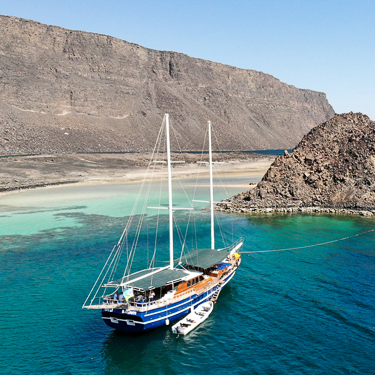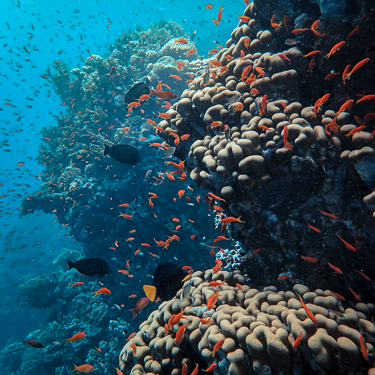 ---
Diving seasons and weather
The climate of Arabia and the Horn of Africa is almost always hot and dry, with year-round sunshine and frequently soaring temperatures. While inland areas and northern mountain regions can experience frigid nights and sometimes even snow, the coastal areas tend to offer a steady sultry climate.
The year is split into two main seasons, with the hottest time of year running from May to September, and October to April offering more comfortable cooler weather. Between May and September, temperatures can soar, with averages between 30-40°C and beyond, particularly in the south. The temperate season, from October to April, sees the mercury fall between 20-30°C, or perhaps a little further, but still offering perfect conditions for a holiday.
While conditions throughout much of this region allow for year-round diving, the intense summer heat in the south is simply too much for most visitors. For that reason, the months from October through April are often considered the best time to visit, particularly if you're heading south. Heading north from the Musandam Islands, these seasonal variations are often less noticeable.