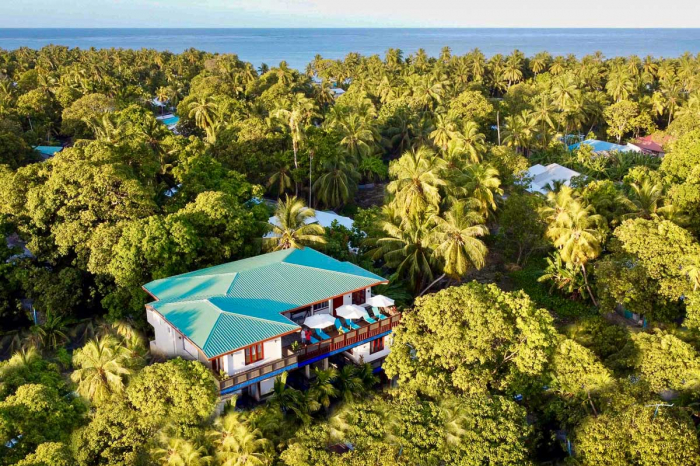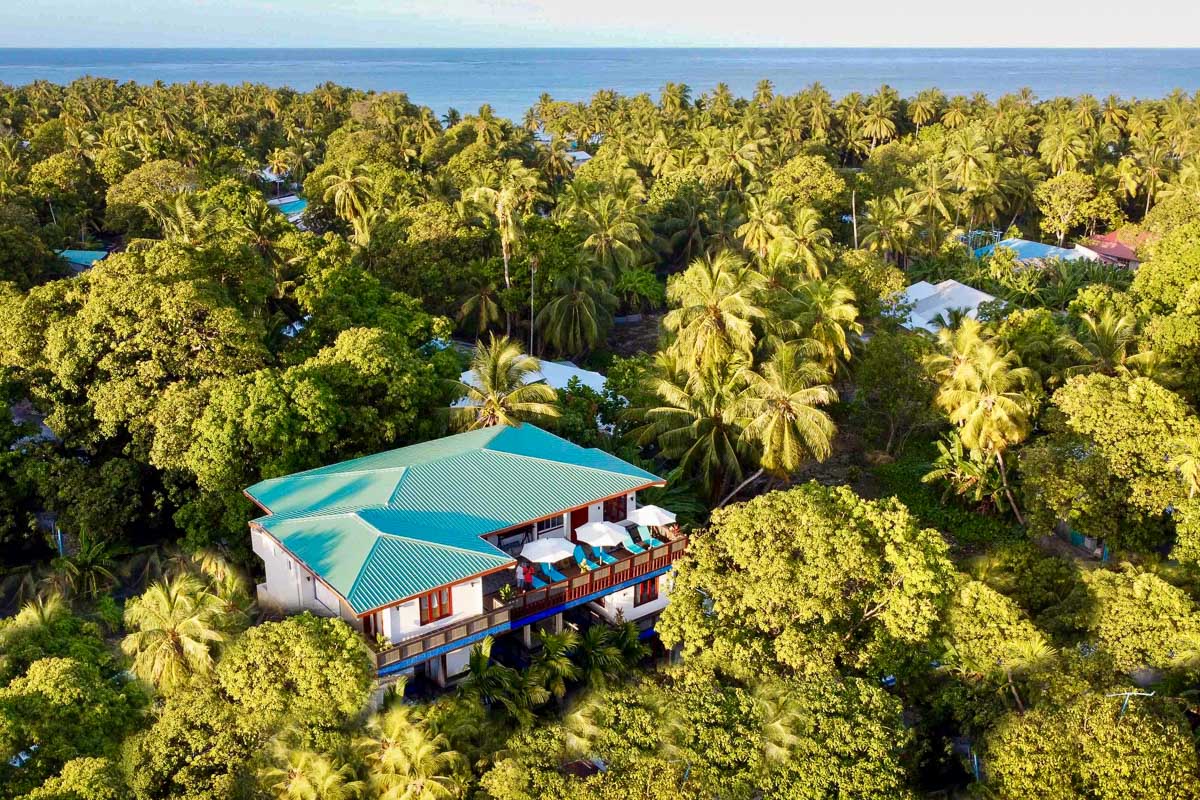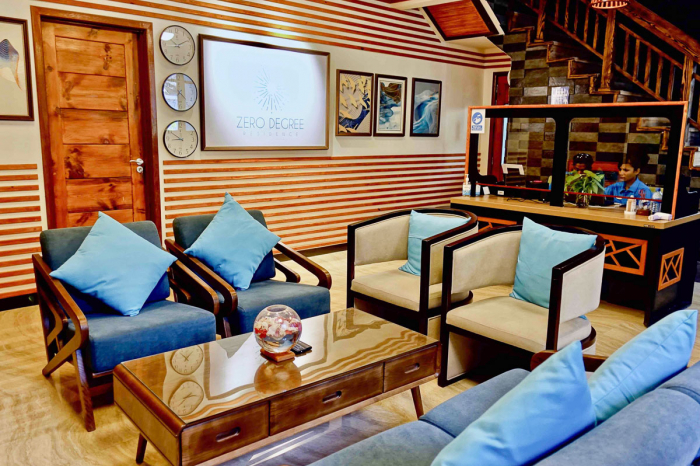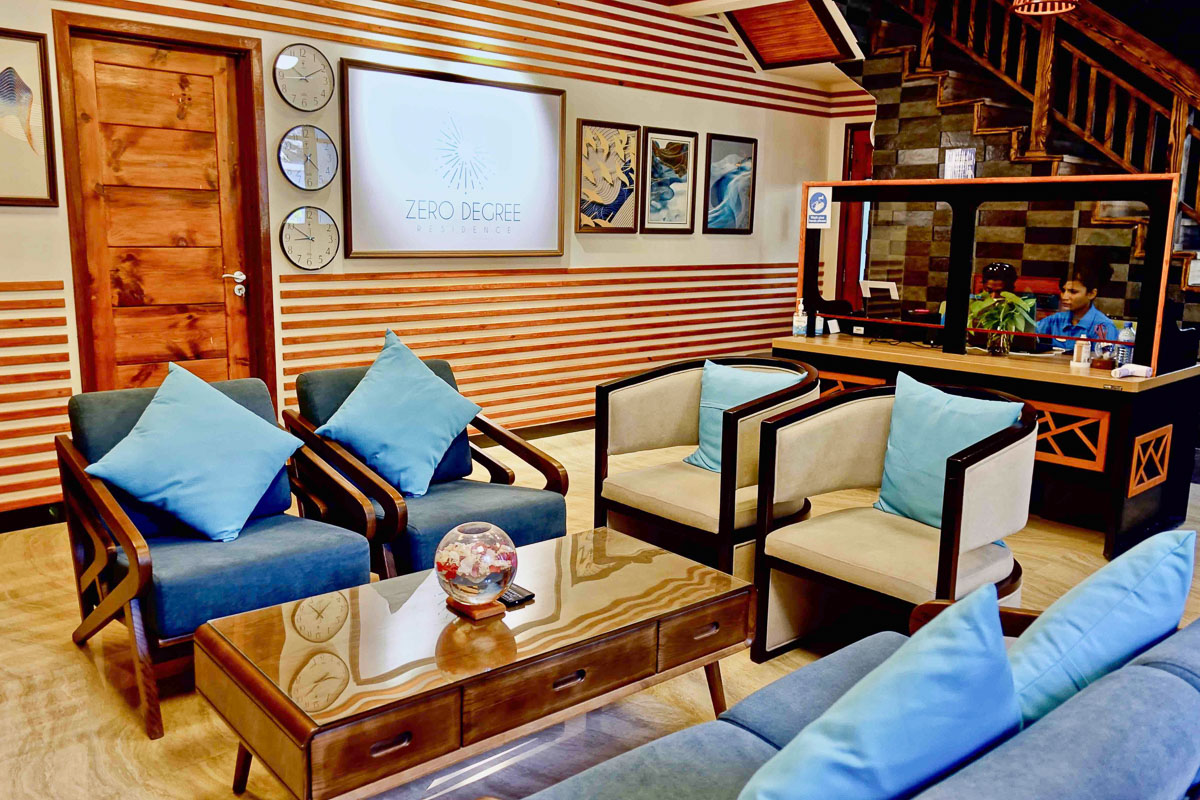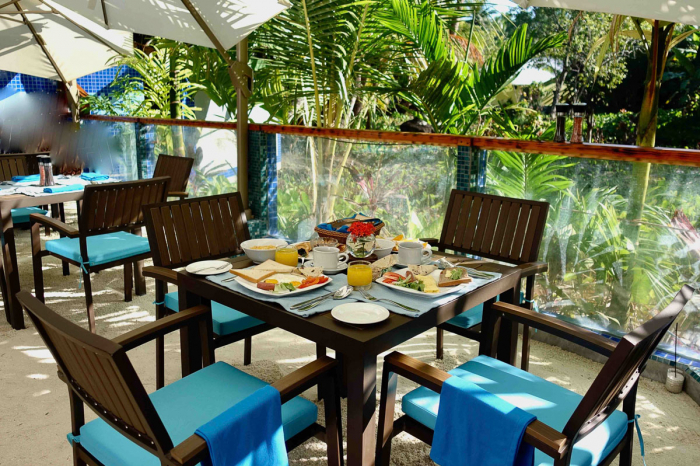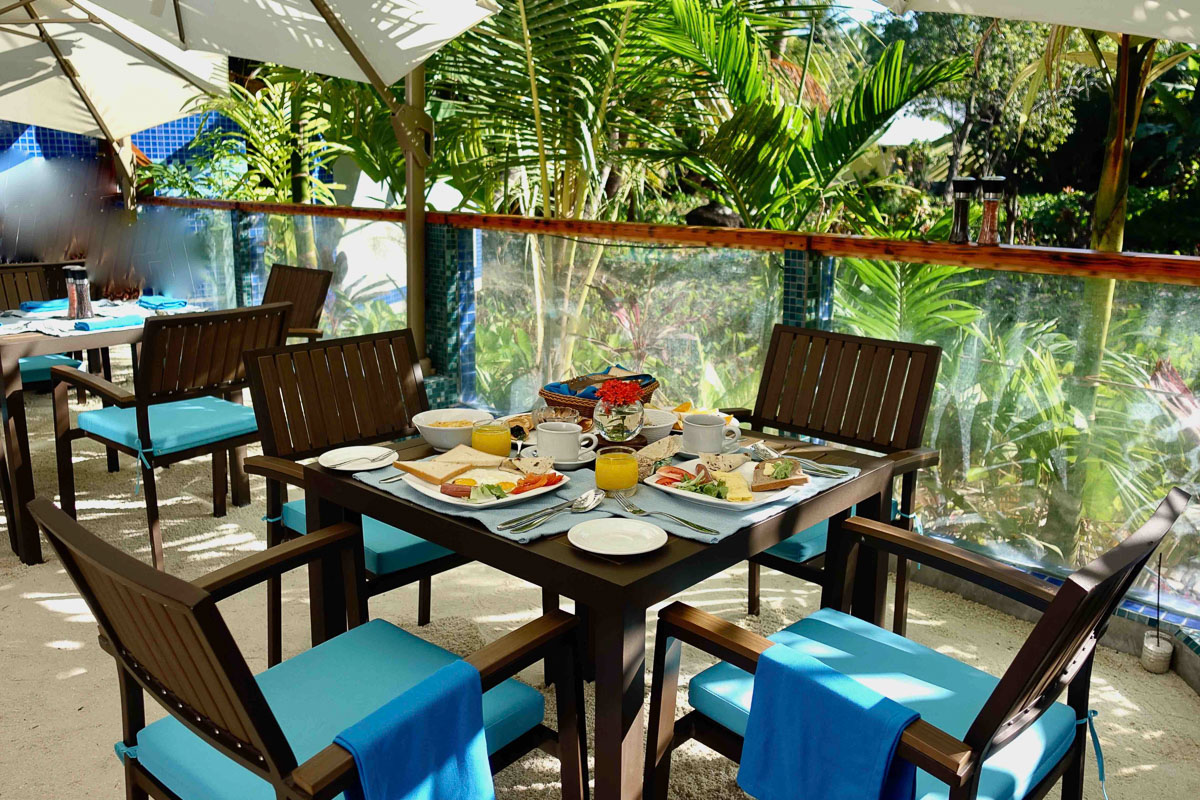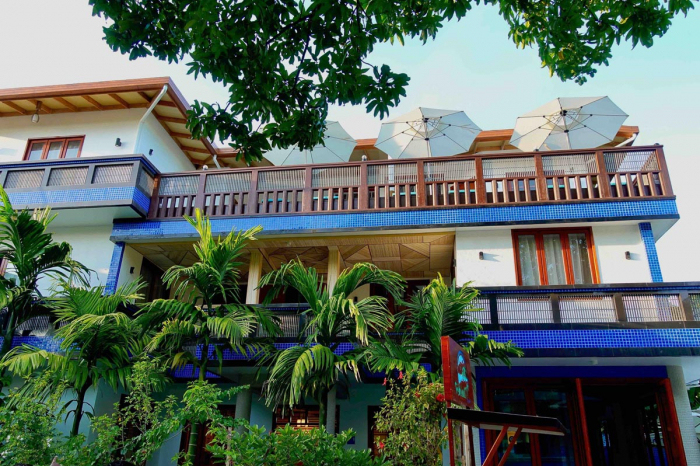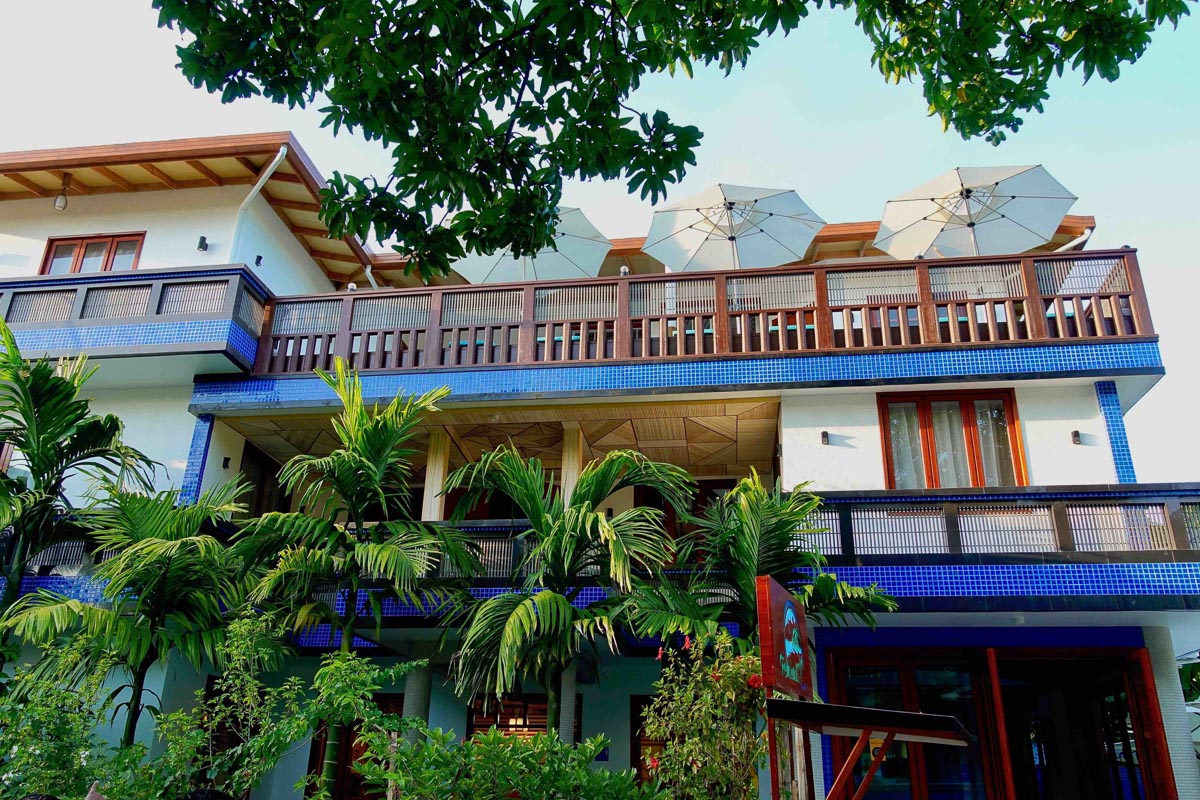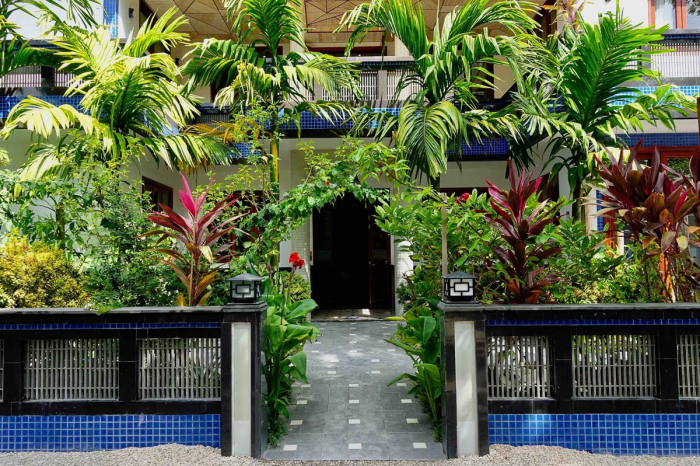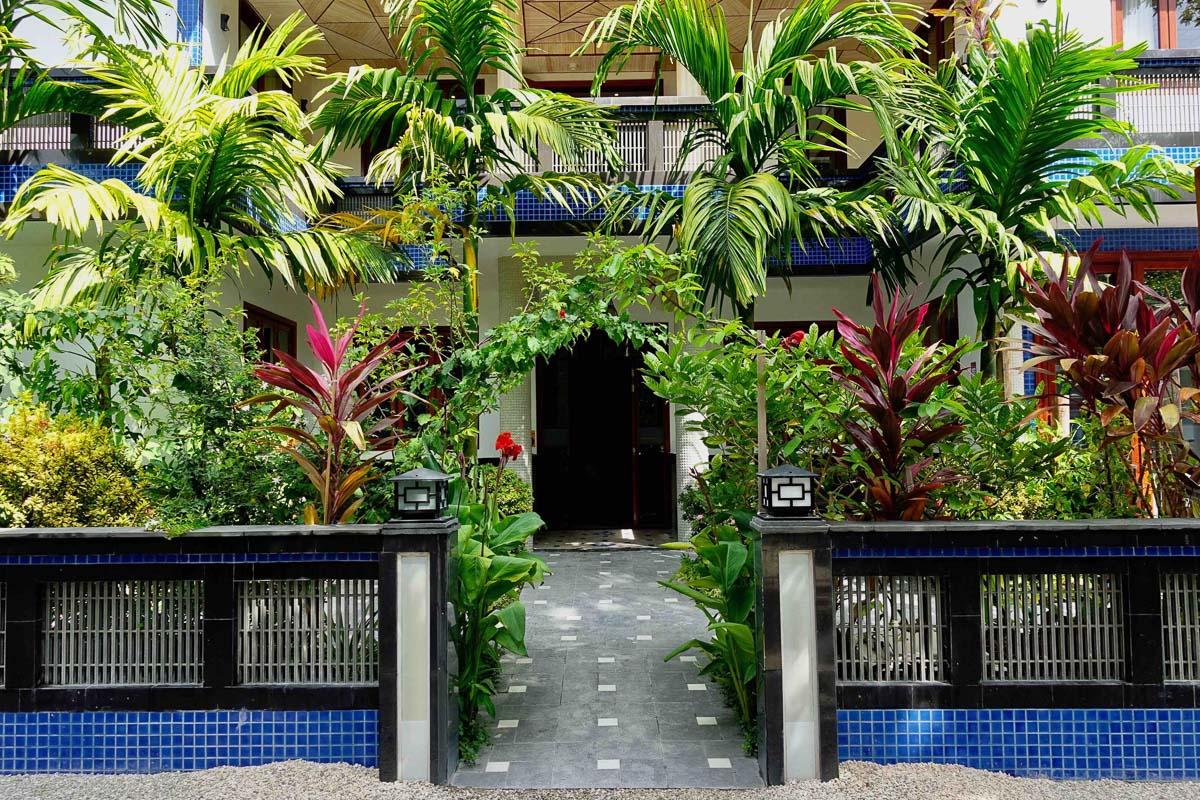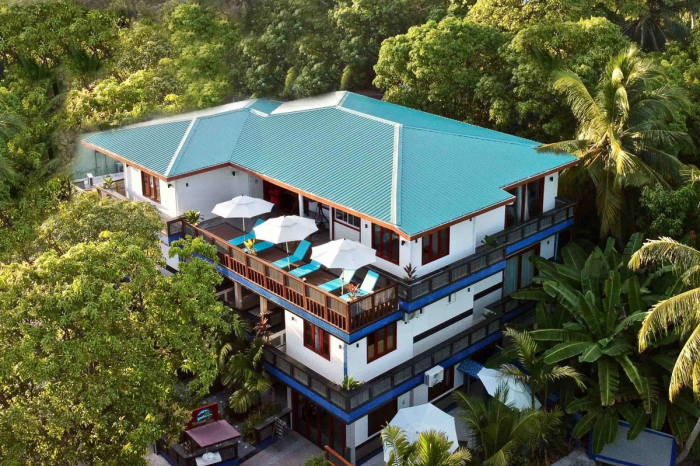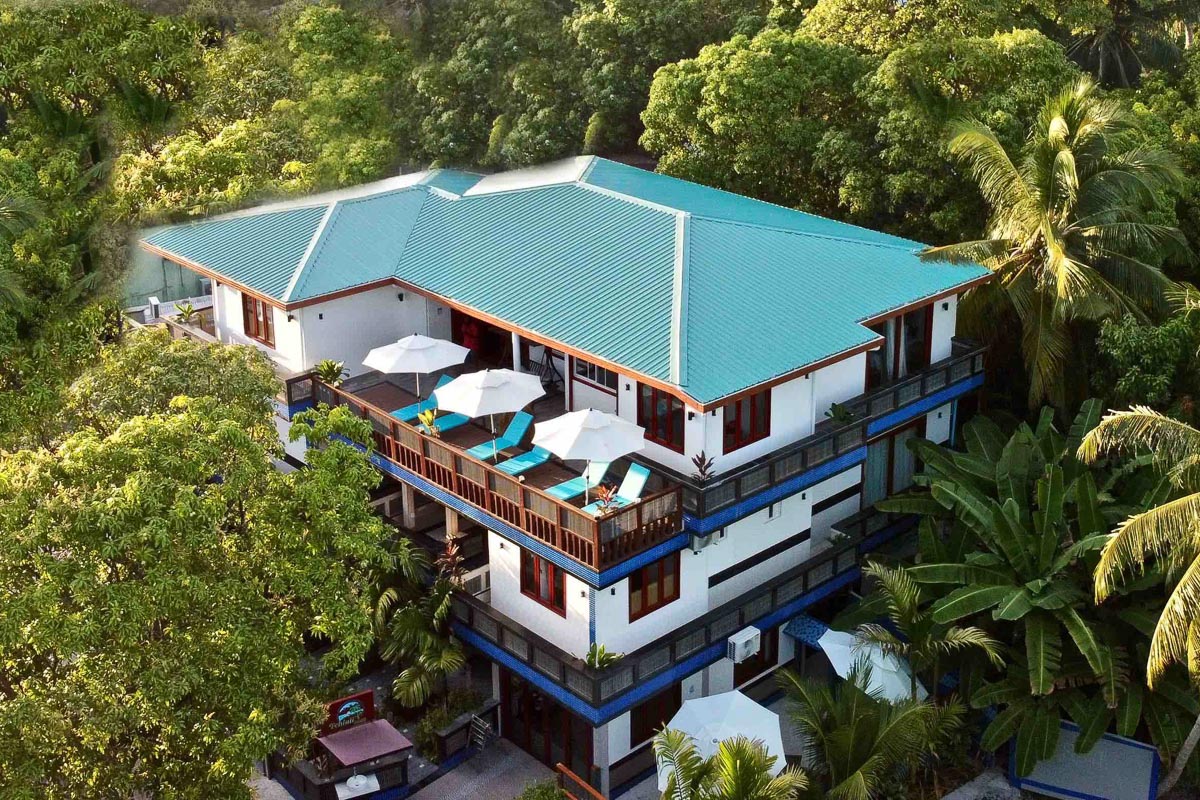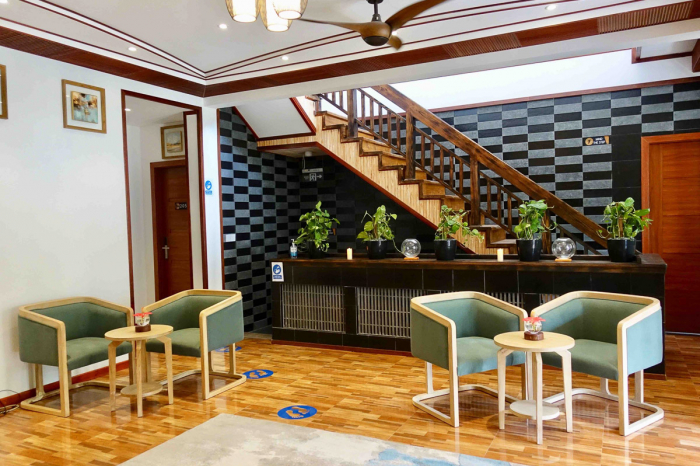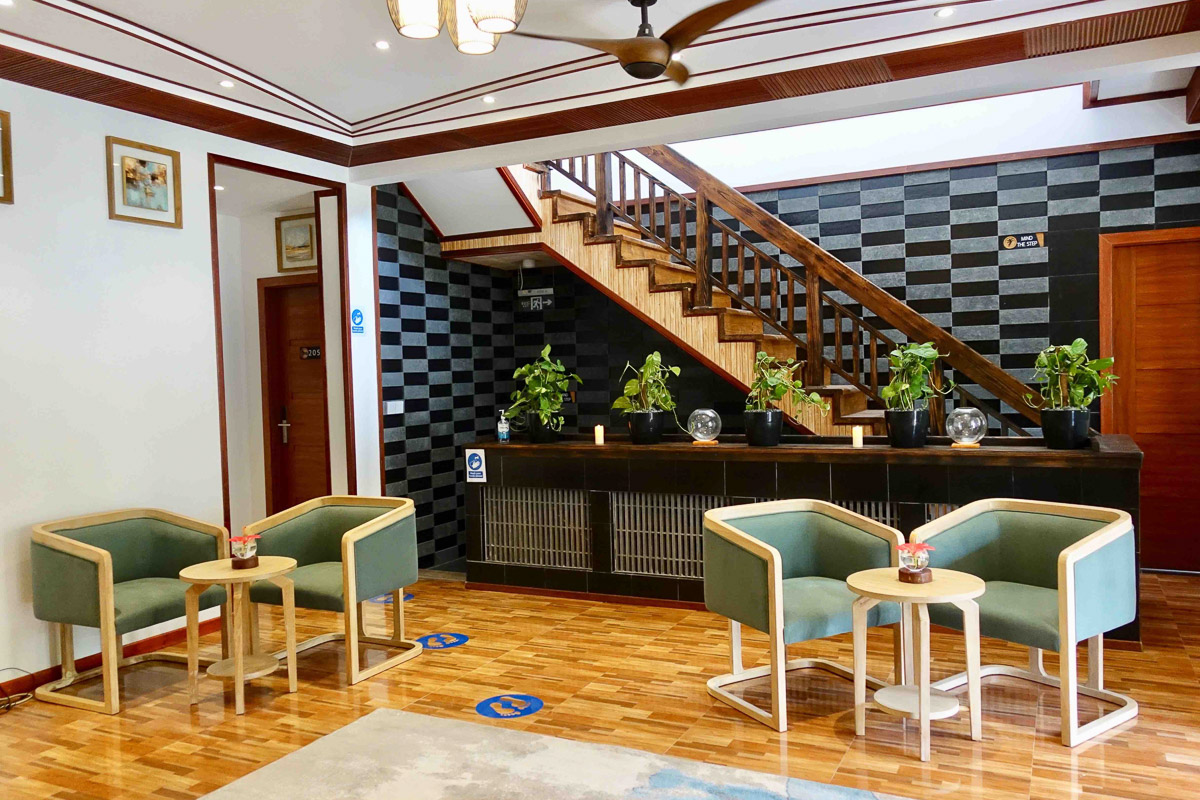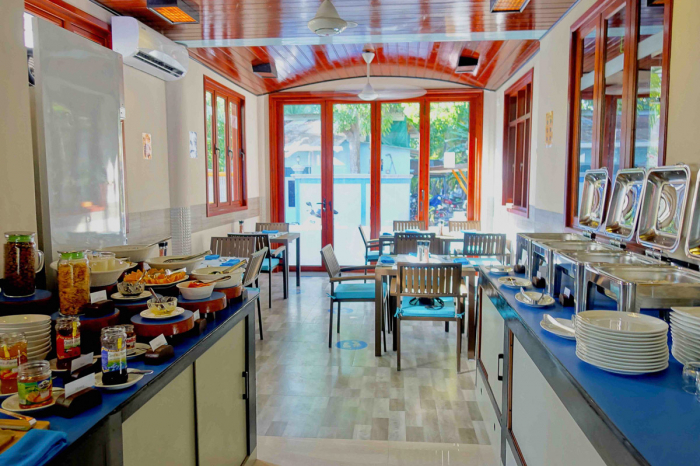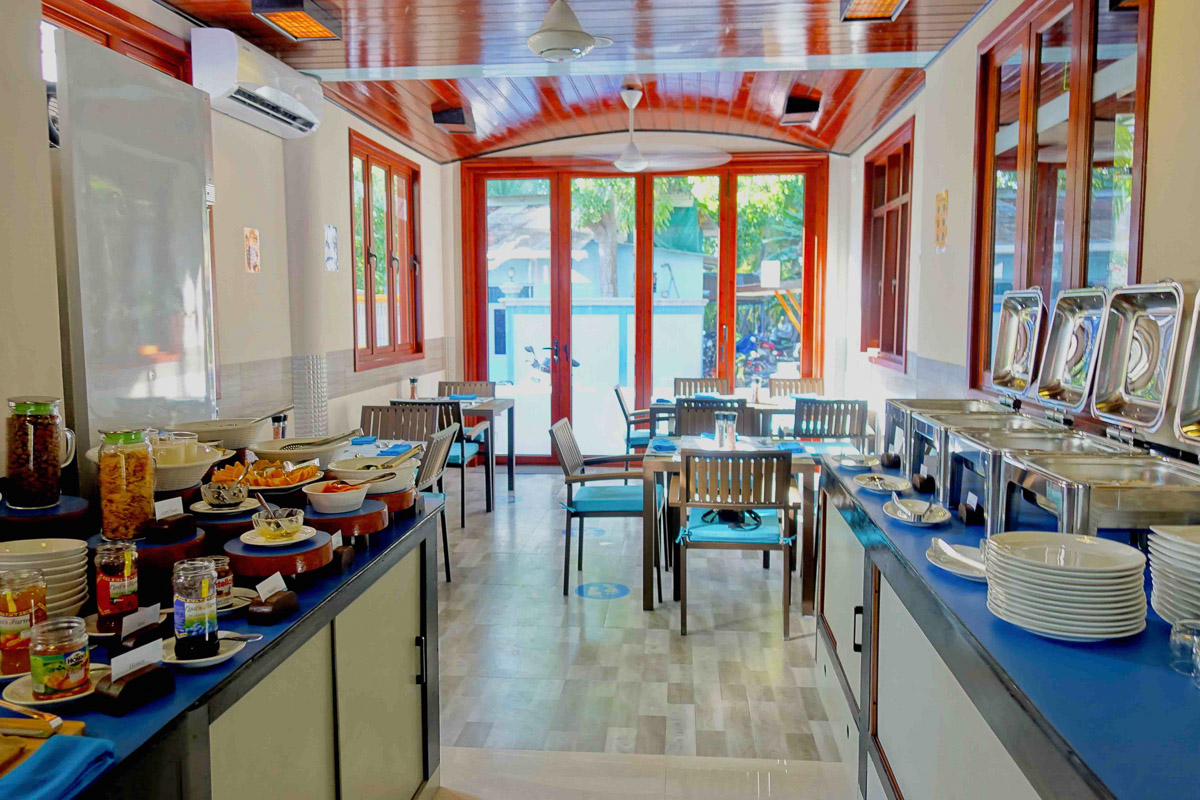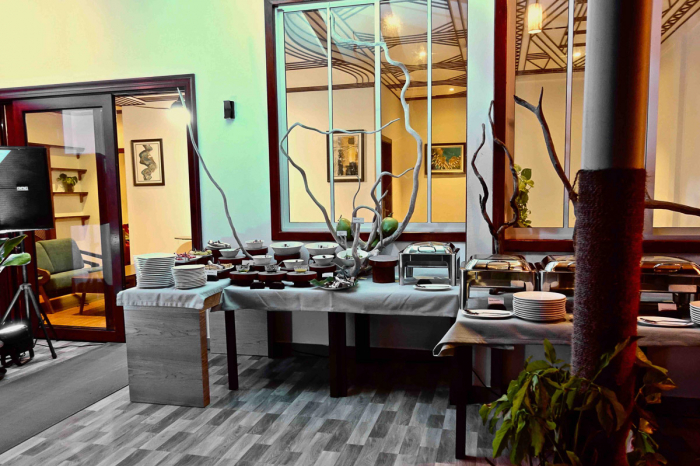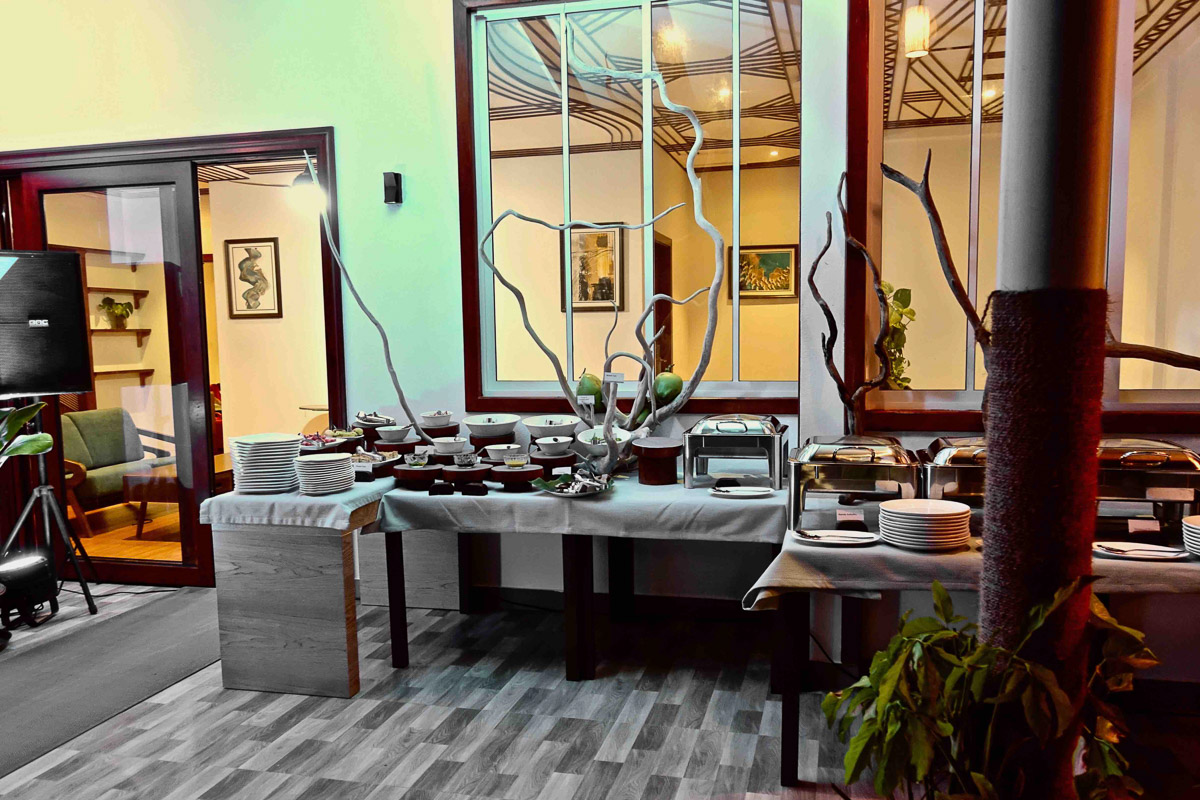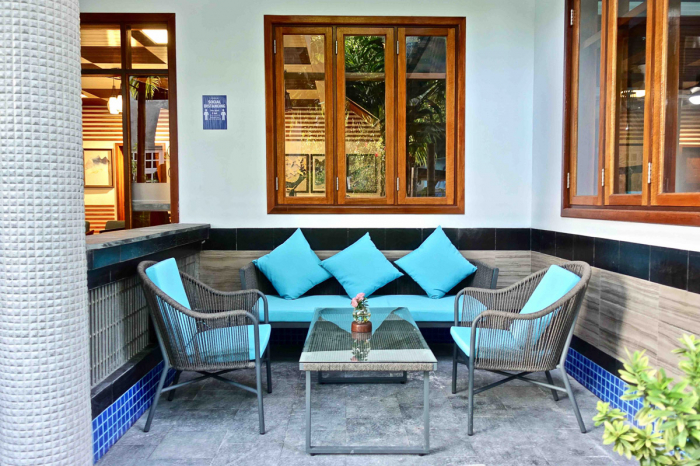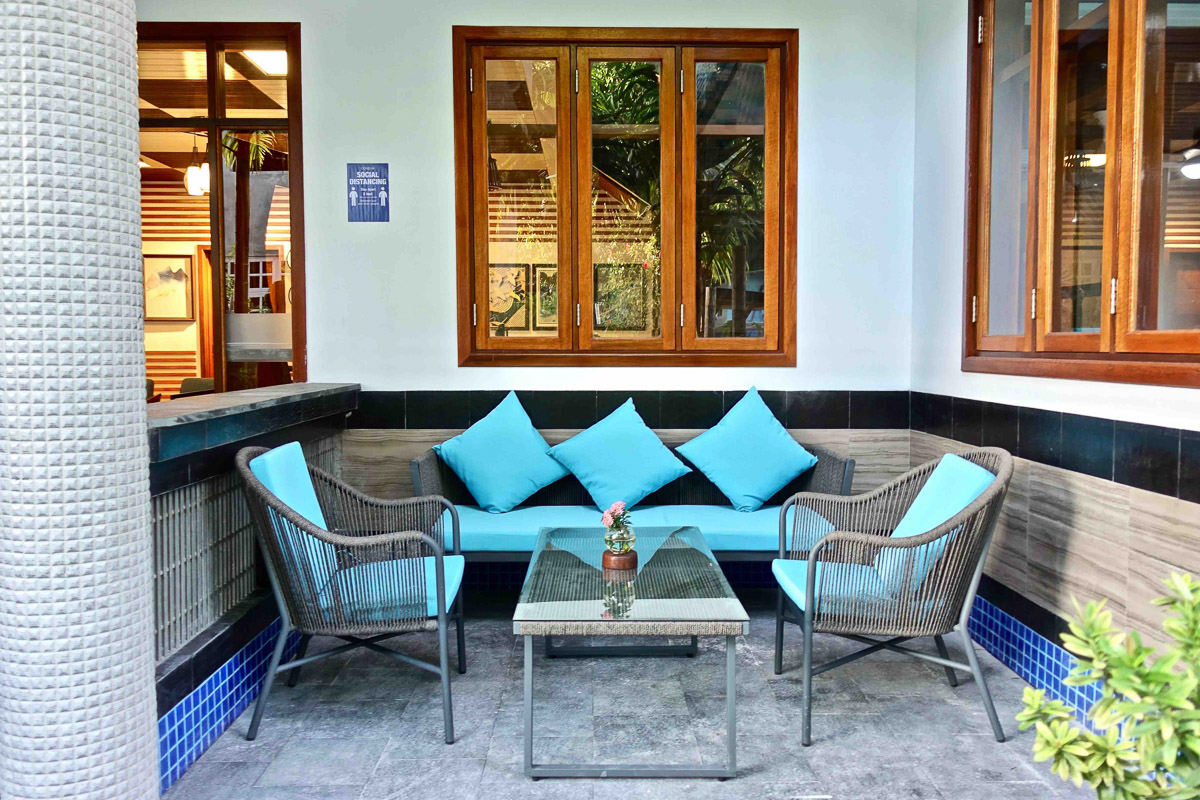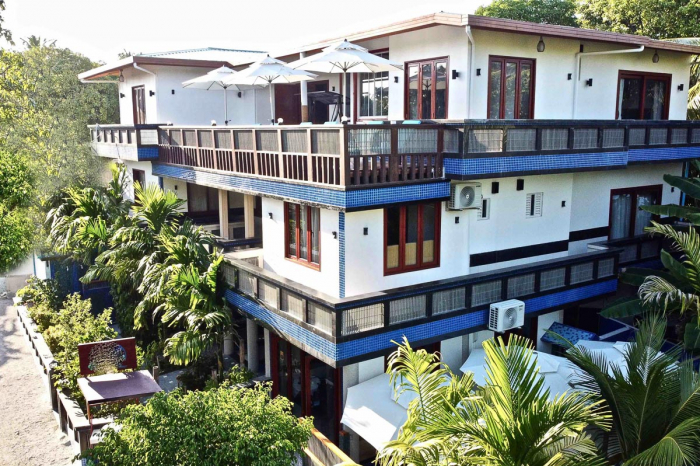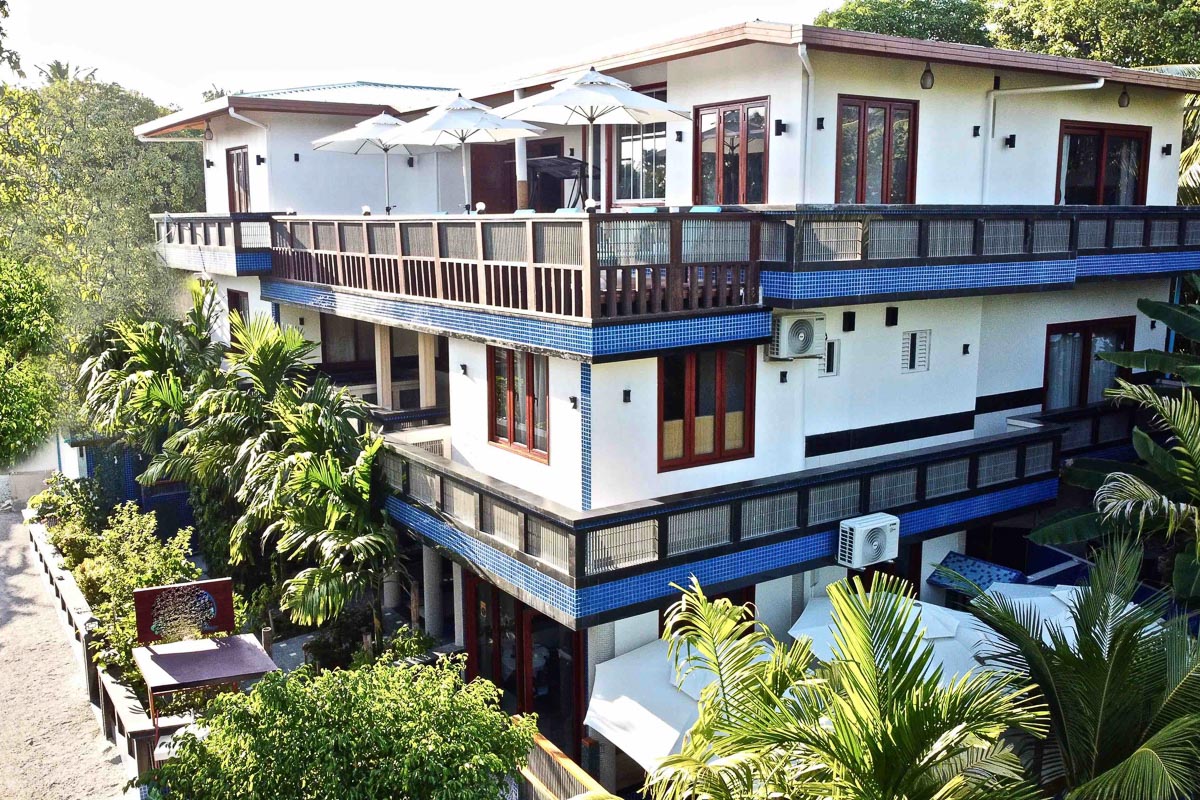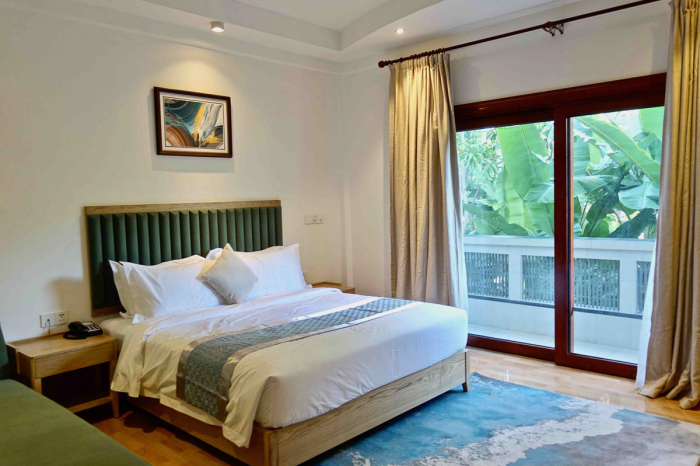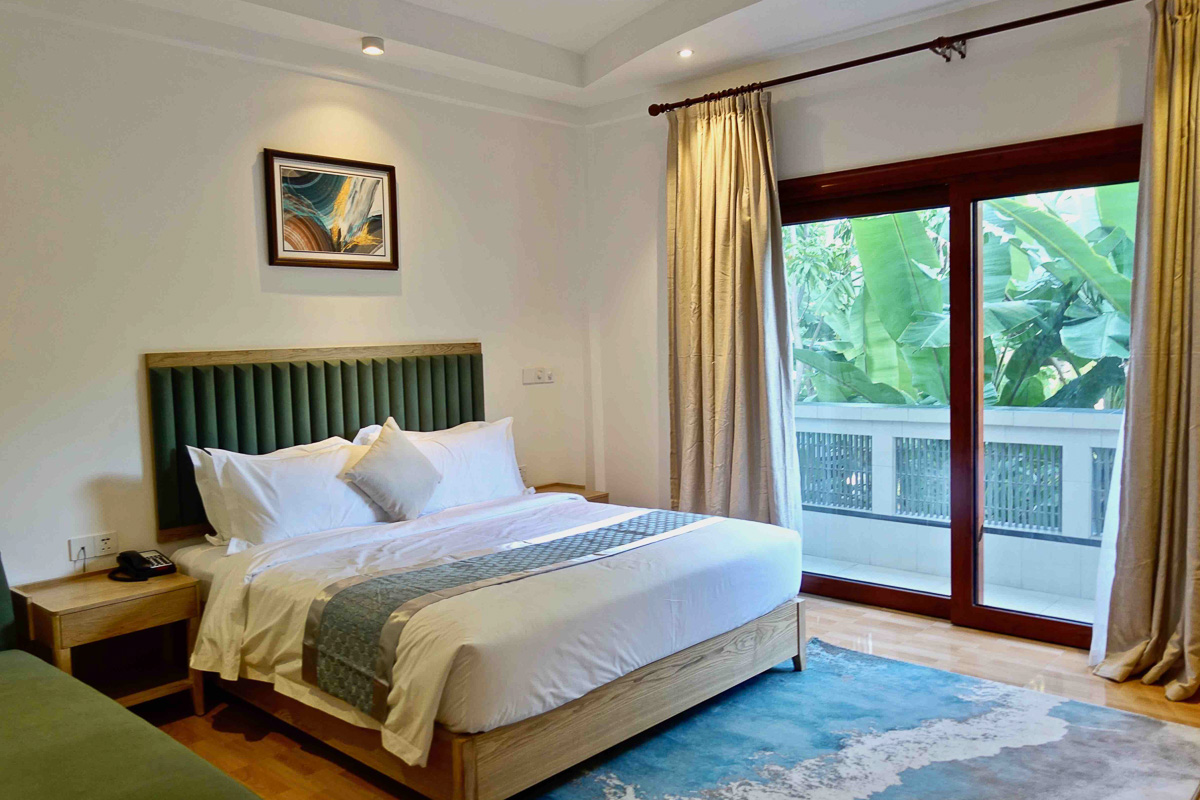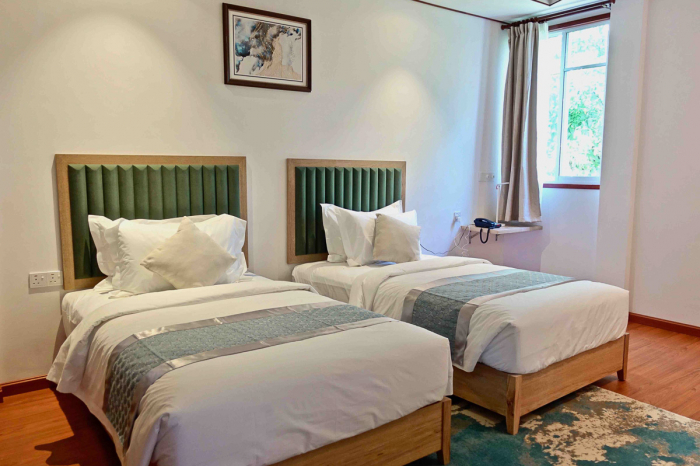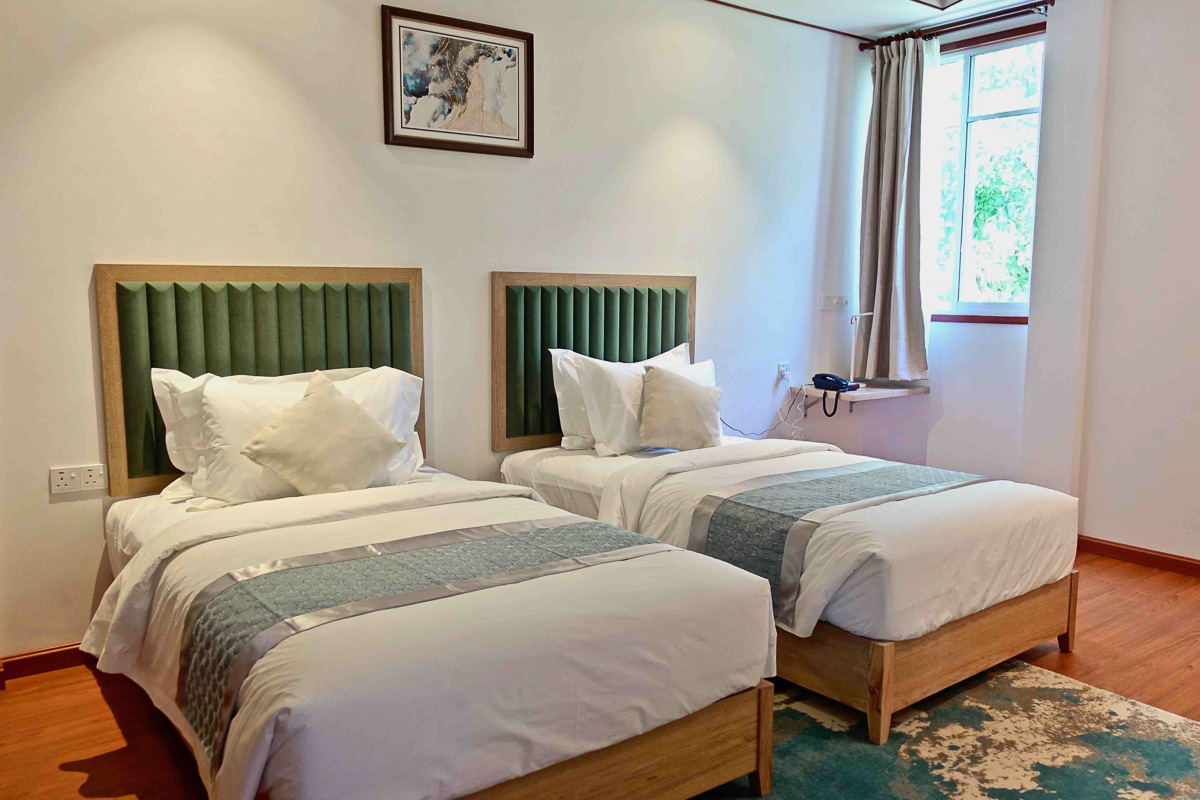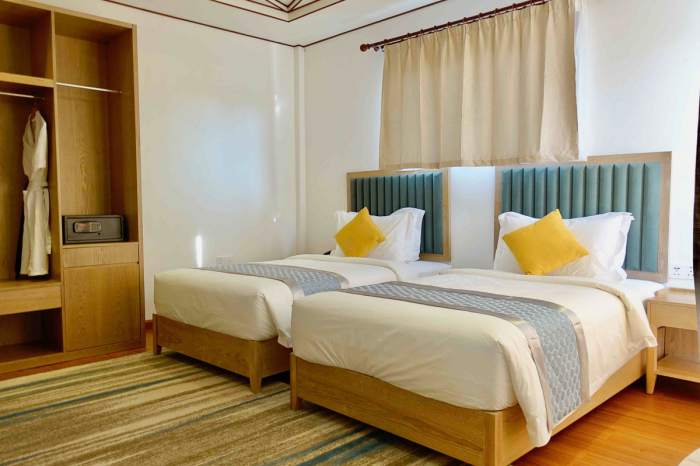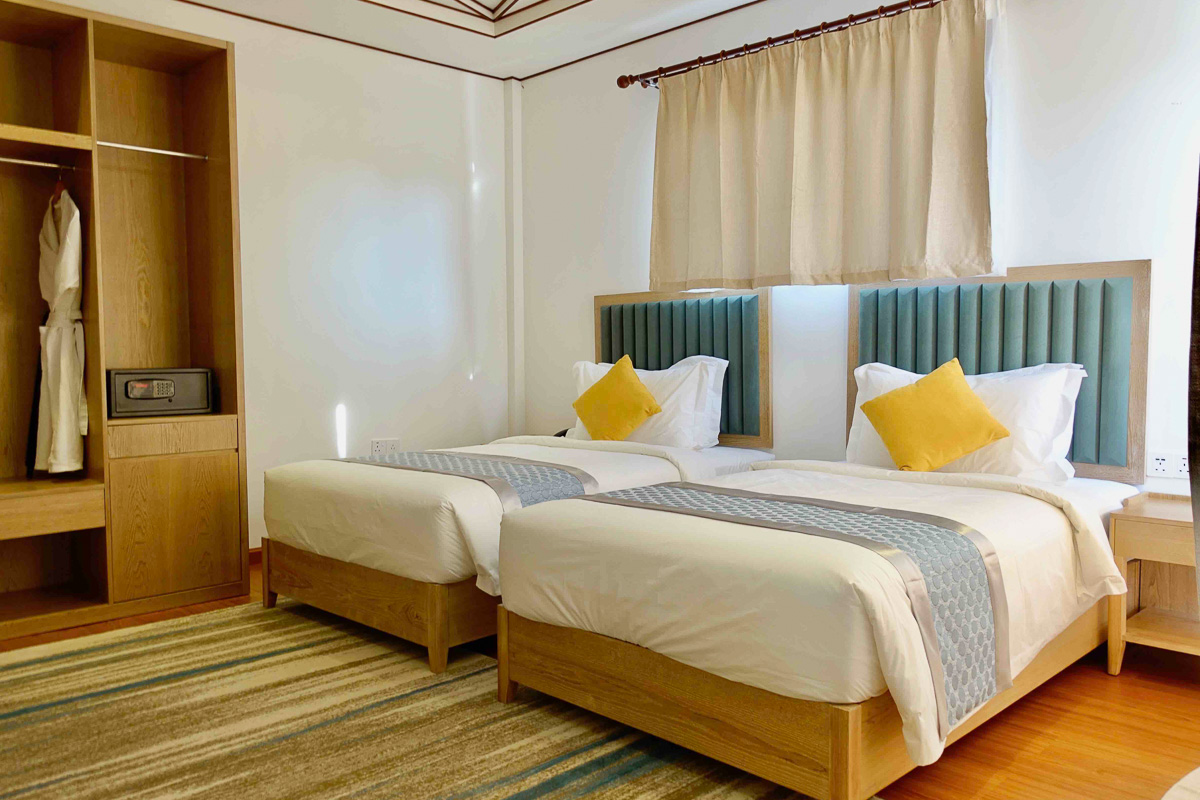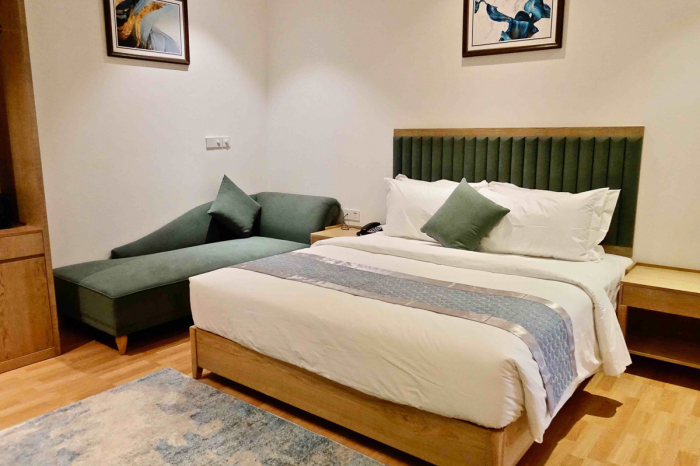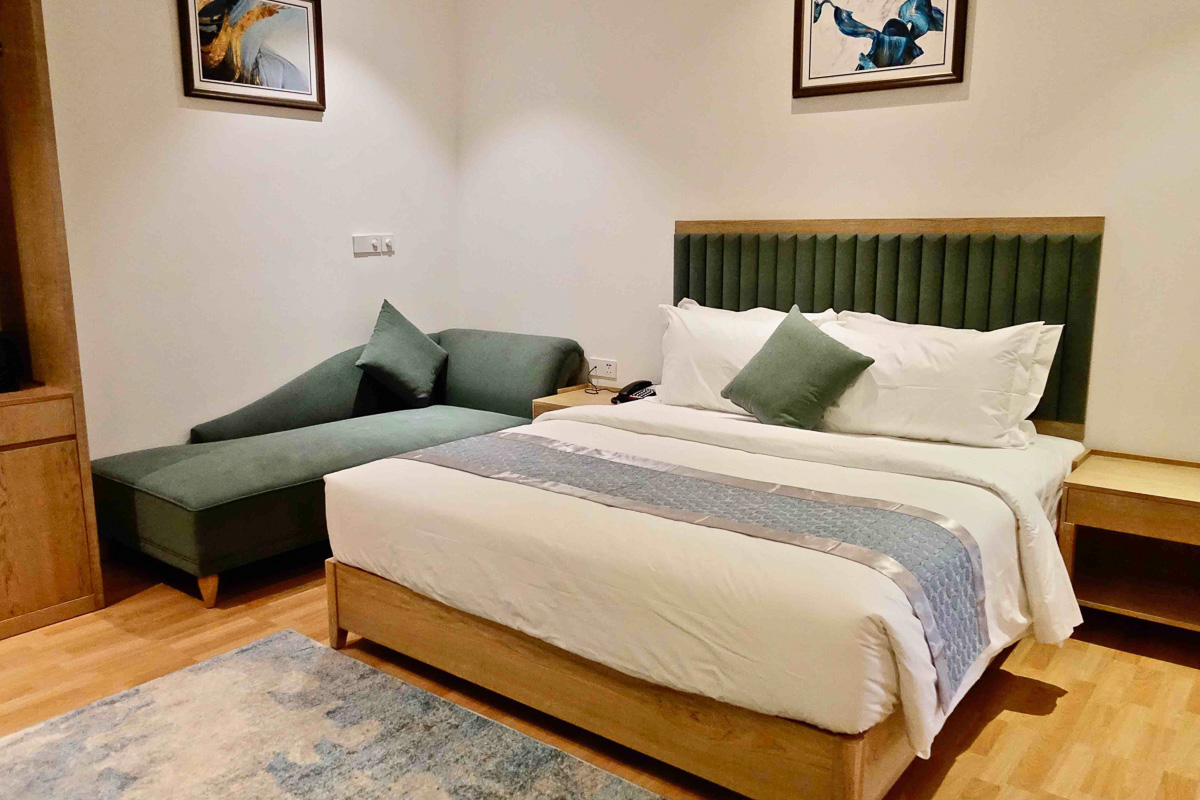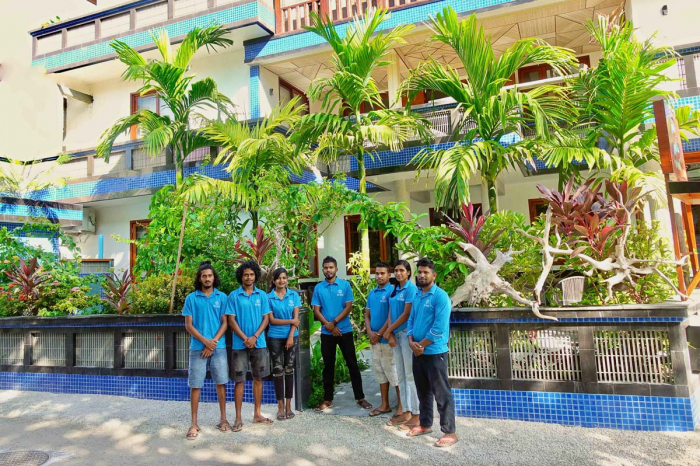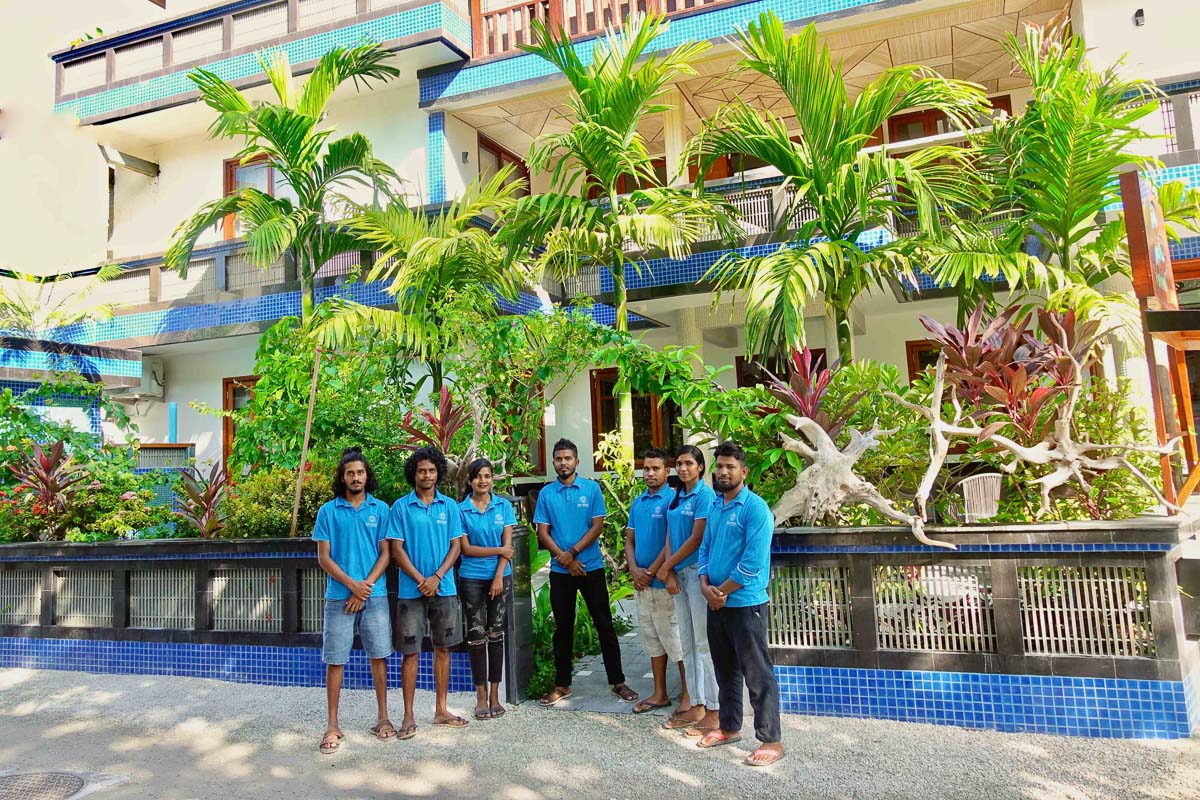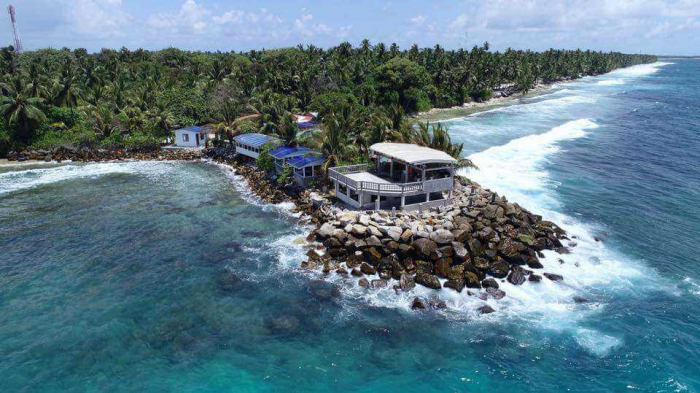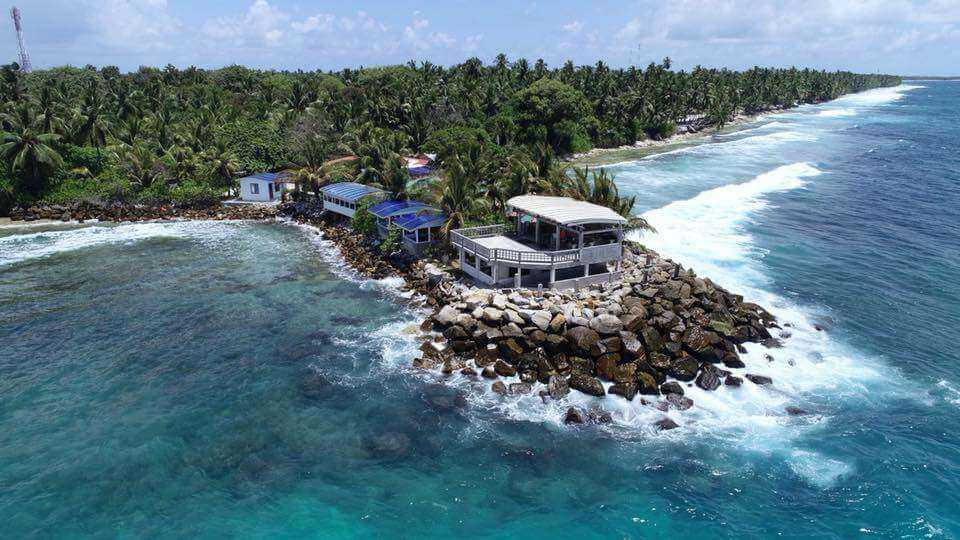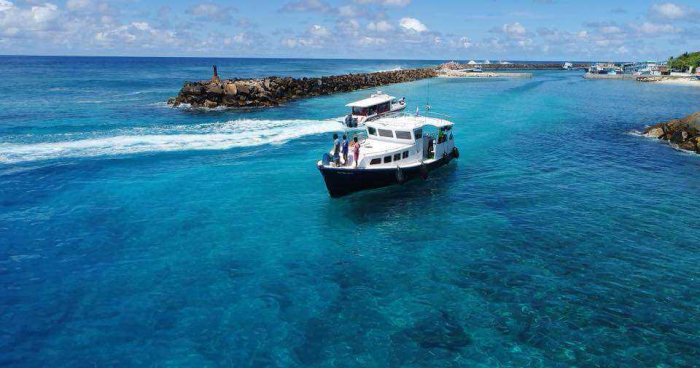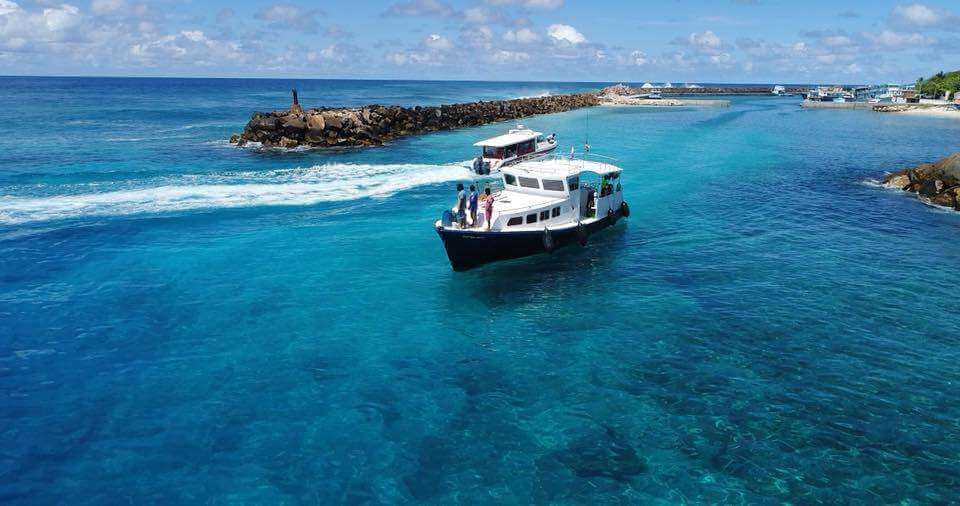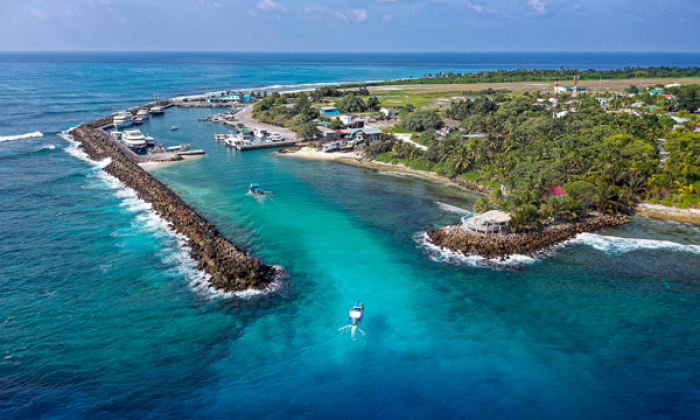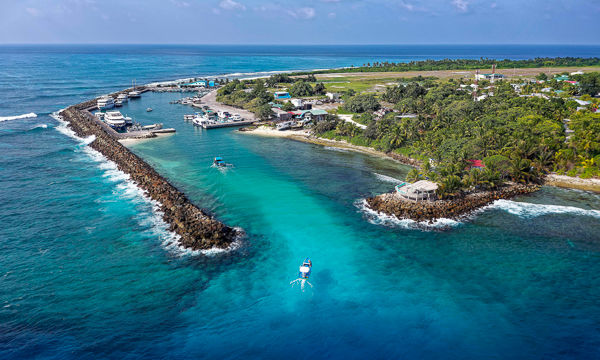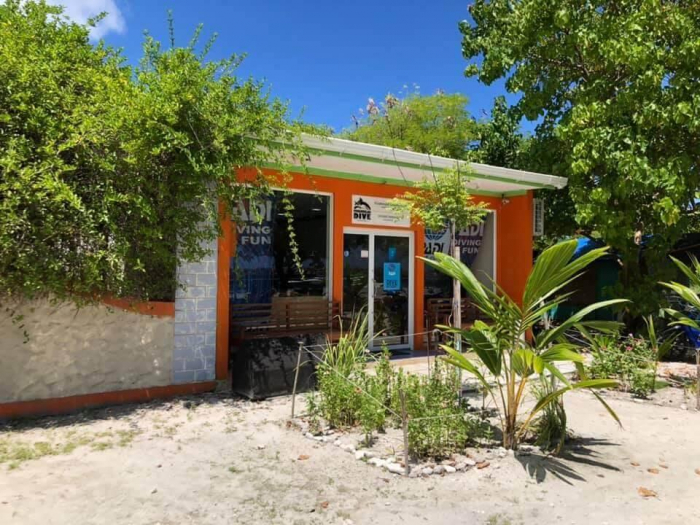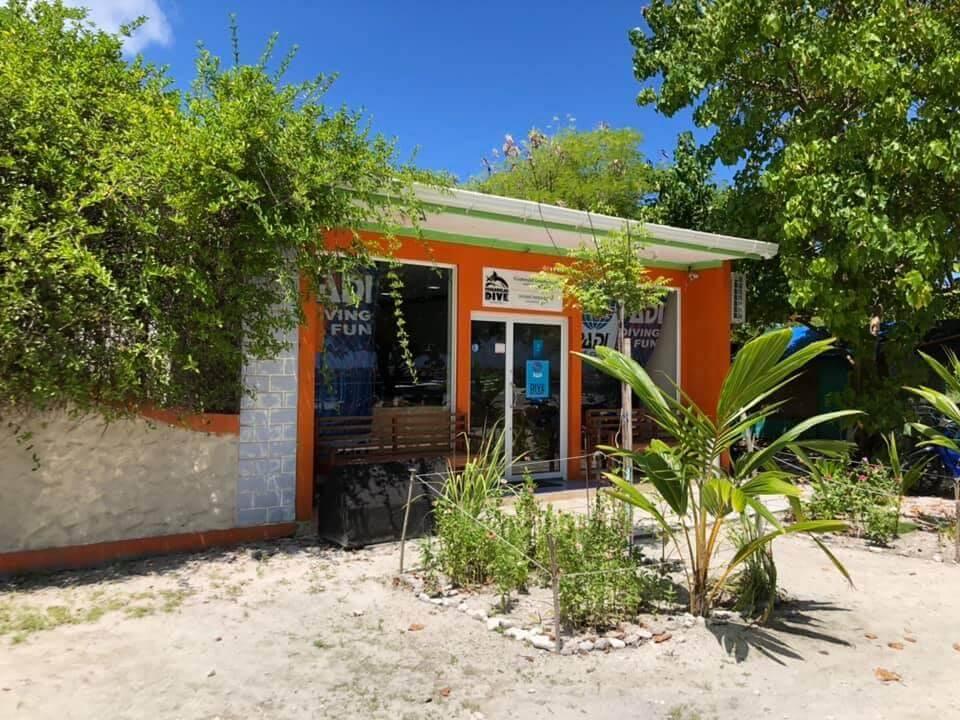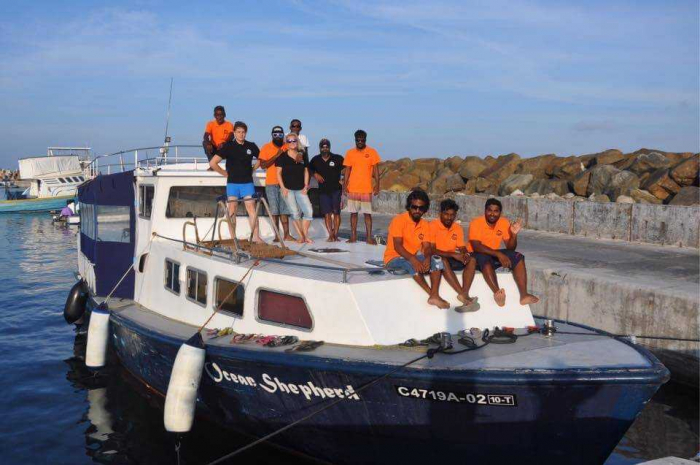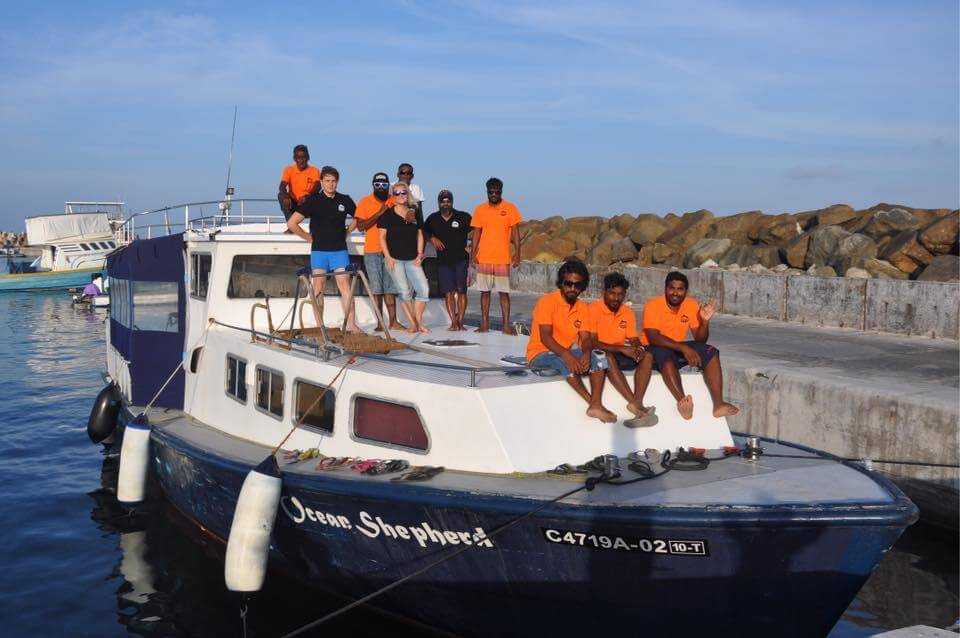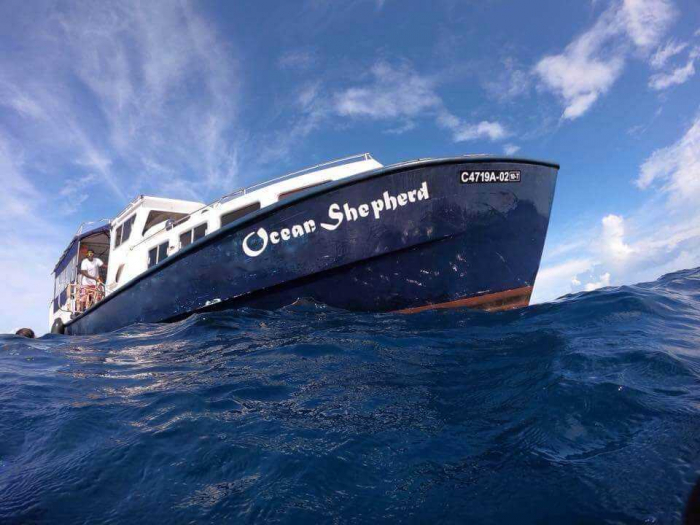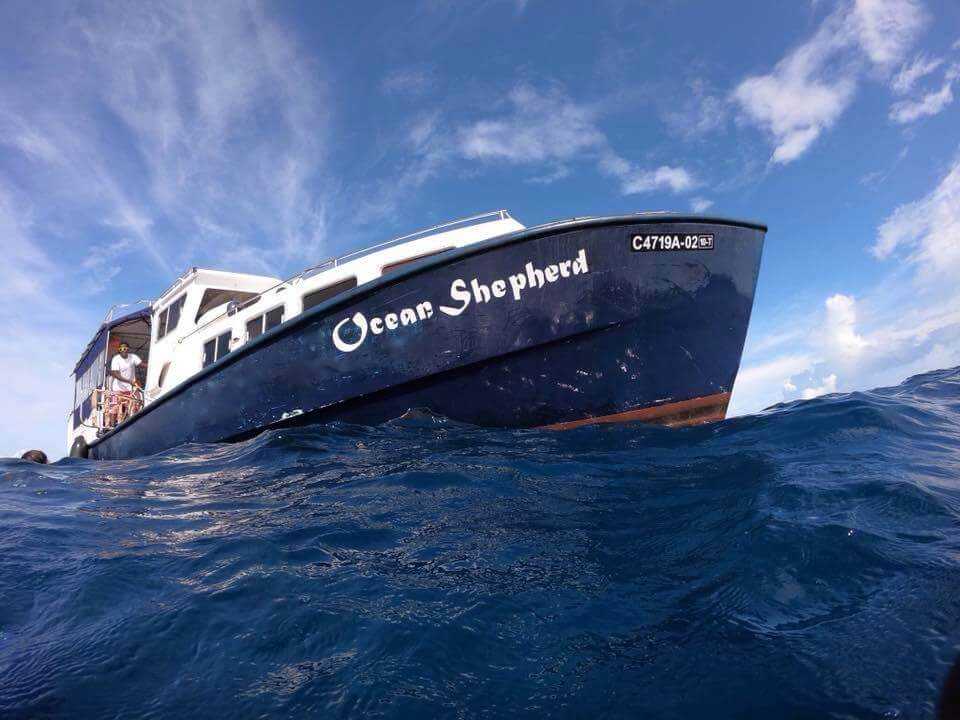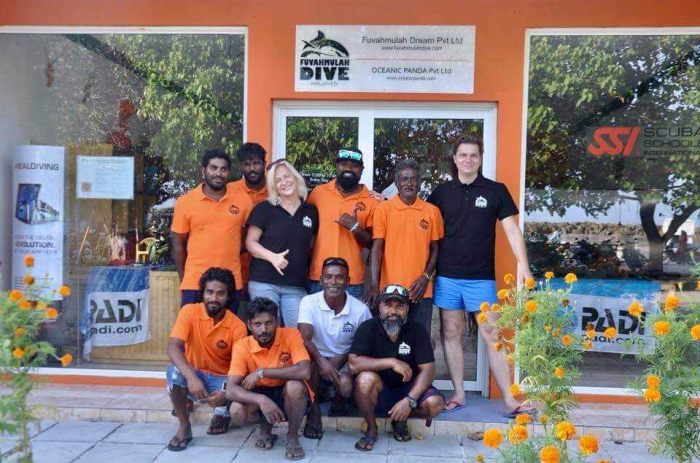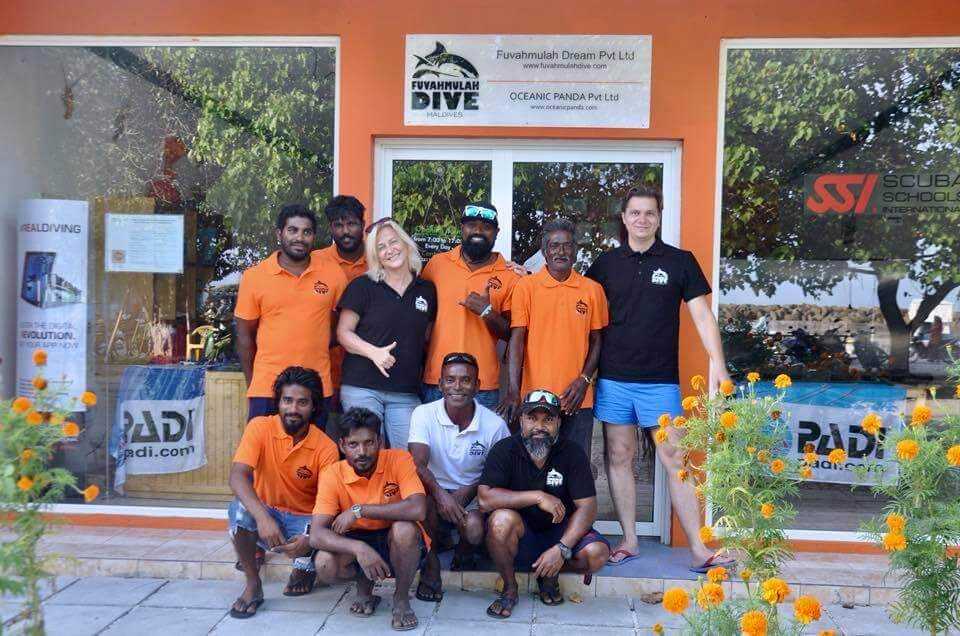 Overview
Dive with tiger sharks, hammerheads, thresher sharks and oceanic manta rays
Explore Fuvahmulah's incredible oceanic diving - safely and responsibly
Enjoy local island life and stay in small guesthouses and B&Bs
Friendly service from an expert team who assure you a perfect diving holiday
Few other places in Asia offer such exciting diving as Fuvahmulah Atoll. Nicknamed the 'Galapagos of the Maldives' the island is renowned for its incredible encounters with tiger sharks, thresher sharks, hammerhead sharks and giant oceanic manta rays. Much of what we know about the atoll's incredible marine life comes from the dedicated team of explorers and dive guides at the Fuvahmulah Dive School - the pioneers of safe and responsible diving at this exhilarating destination.
---
---
Amenities
---
About
About Fuvahmulah Dive School
Located in the deep south of the Maldives, Fuvahmulah Dive School describes itself as the 'one and only' choice if you're looking for a dive adventure of a lifetime exploring the 'Galapagos of the Maldives'. Fuvahmulah Dive School is the first professional diving school based in Fuvahmulah Atoll and the only one to offer tiger shark encounters in a safe and responsible manner. This exceptional dive centre first opened its doors in January 2017 to fulfill the owners' dream of offering adventurous divers the opportunity to explore one of the world's last diving frontiers. The dive school is now run by a team of dive professionals who have logged thousands of dives exploring and researching Fuvahmulah's unique marine environment. Plus, it has an excellent location in the harbour area, in front of a fish market and cosy local cafe, where guests can have snacks, coffee and tea between dives.

Fuvahmulah is the ultimate destination if you are looking for an encounter of a lifetime. No other place in the Maldives, or Asia for that matter, offers the chance to encounter seven types of sharks in a single day. The famous tiger sharks are the stars of the show, but you can also get up-close with thresher sharks, encounter hammerhead sharks, search for schools of silvertip sharks, grey reef sharks and whitetip reef sharks. Whale sharks make an appearance every year and oceanic manta rays gather around the atoll in March and April. In fact, Fuvahmulah is one of the best places in Asia for diving with so many different big animals in a wild and little-dived destination. Combining incredible diving with a laid-back Maldivian local island experience, pretty beaches, friendly islanders and authentic culture, Fuvamulah offers a truly unique Maldives holiday.
About the resort
Catering for all budgets, as well as individuals and groups, Fuvahmulah Dive School offers accommodation at its own Zero Degree Residence, as well as a variety of carefully selected partner guesthouses. Just a three-minute walk from the ocean, and surrounded by thick verdant foliage, Zero Degree Residence provides a warm, homely atmosphere with five-star comfort and service. The in-house restaurant serves three delicious buffet meals every day, alongside a la carte specialities from the chef. And for an extra personal experience, why not try a romantic private dinner on the ocean beach, seafood barbeque, or breakfast in bed.
The island is a little different from the typical Maldivian island paradise as it doesn't have swimming pools, big resorts and bikini beaches. Instead, it offers up a slice of island life where you can both explore the amazing diving around the atoll, as well as enjoy some real Maldivian hospitality and culture.
Fuvahmulah Dive School offers all inclusive packages that include all diving, meals, accommodation and return flights from Malé, but if you would like to plan a customised trip, please contact a travel specialist at ZuBlu who will be able to assist you with your trip planning.
Diving with Fuvahmulah Dive School
Fuvahmulah Dive School prides itself on its excellent service to both individuals and groups, and for running the tiger shark encounters in a safe and responsible manner. Every guest is given a comprehensive briefing and explanation of shark behaviour, and the dive team are all local islanders who know the sharks, local weather and ocean conditions very well. Full sets of Mares, Cressi, ScubaPro and Aqualung dive equipment are available for rent as well as nitrox, plus 15-litre tanks are on offer to those who need them. There's also a range of convenient dive packages available, so you can dive more for less.
The dive school offers three dives a day from their custom-built dive dhoni that was designed for working in the open seas around the atoll. The daily schedule can be extended to four dives a day on request. After each dive, the boat arrives back to the harbour for a break, allowing guests to recharge. For safety reasons, Fuvahmulah Dive School does not offer night dives.
Given the advanced nature of the diving around the atoll, Fuvahmulah Dive School requests that divers are already qualified before a trip to the atoll. The team of experienced PADI instructors offer a range of PADI courses and specialities. However, they do not offer Discover Scuba or Open Water training due to ocean conditions that require prior experience.
---
Top tips
Ask about taking the unique shark and ray specialities during your stay. Fuvahmulah is one of the only places in the Maldives to take these courses!
It's best to have done your open water certification and got some experience before your trip – ocean conditions can be challenging and the diving is best appreciated as a more advanced diver.
Make sure you explore the island with its freshwater lake and lush green interior. And if you are a surfer, Fuvahmulah has the only decent beach break in the Maldives.
The island doesn't have resorts, pools or bars, so pack a book and enjoy sunset on the beach with a good read, then head to one of the local cafes for dinner.
Conservation
Fuvahmulah Dive School has proved itself a leader in providing dive tours with a difference, and ensuring that encounters with the atoll's famous tiger sharks are run in a safe, responsible and sustainable manner. The dive team also conducts research dives and surveys around the atoll, contributing all of their information to databases of big animal sightings. Those managed by the Manta Trust, Maldives Whale Shark Research Programme and the Tiger Shark Identification Database all receive the team's contributions. Thanks to the work done by the Fuvahmulah Dive School team, the seasonal movements and mating behaviour of the oceanic manta rays that gather around the atoll every year are slowly being unraveled.

---
Diving
Diving in Fuvahmulah Atoll
Thresher shark

Year round

Healthy corals

Year round

Grey reef shark

Year round

Hammerhead shark

Year round
Nicknamed the Galapagos of the Maldives, Fuvahmulah Atoll is fast becoming the hottest destination in an island nation packed with incredible dive experiences. This isolated atoll promises pristine reefs, large pelagics such as oceanic manta rays and Mola mola, as well as big-shark diving with thresher sharks, tiger sharks and hammerhead sharks. So if you love sharks and mantas and are looking for an epic, exploratory dive trip, this isolated and pristine atoll should be at the top of your bucket list!