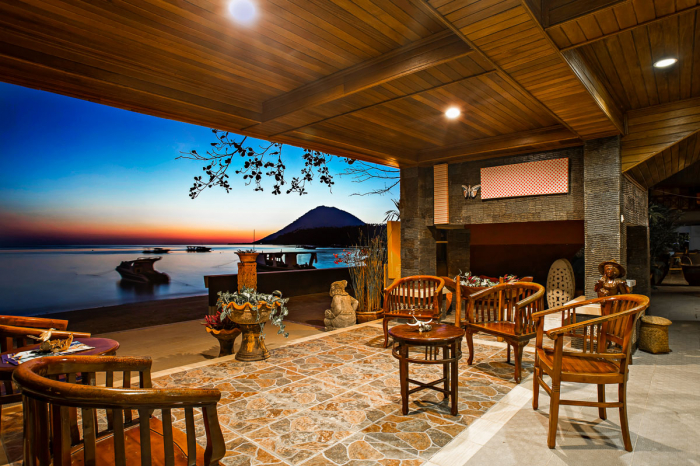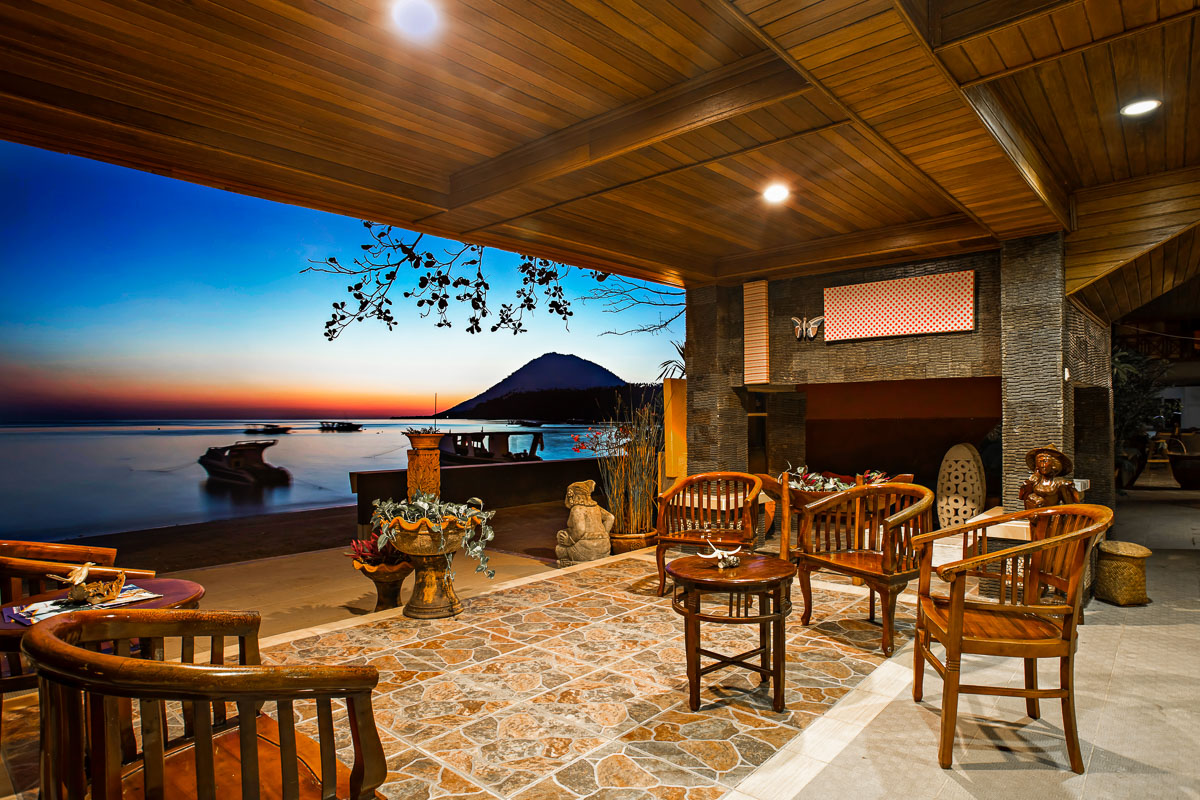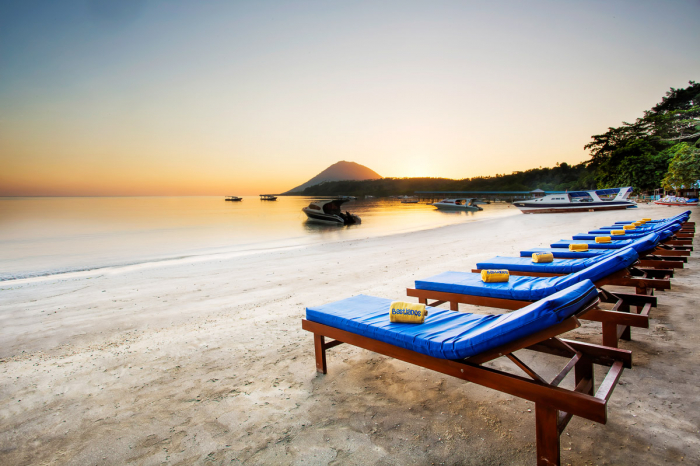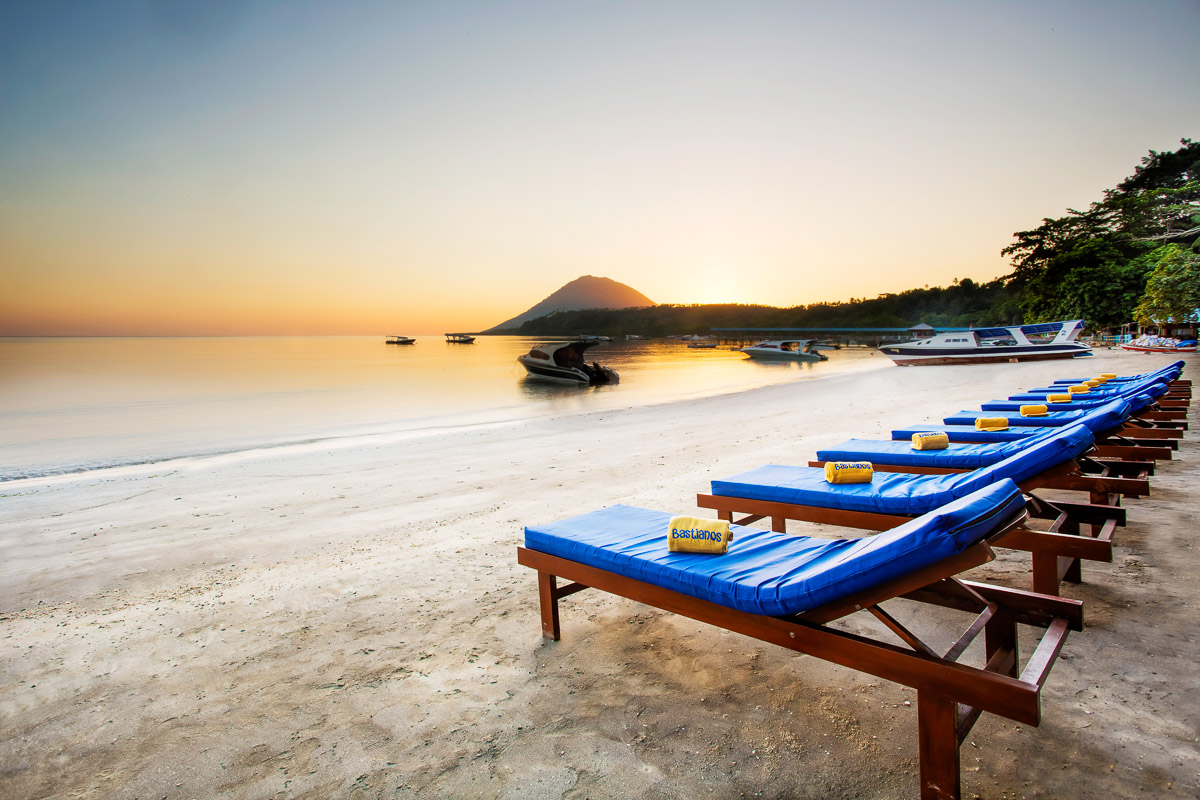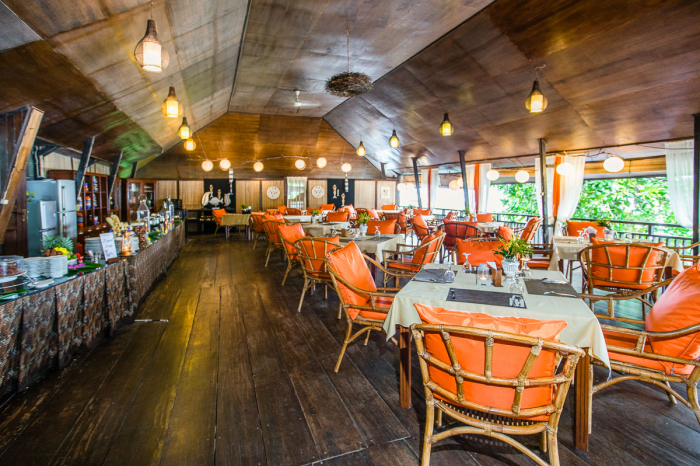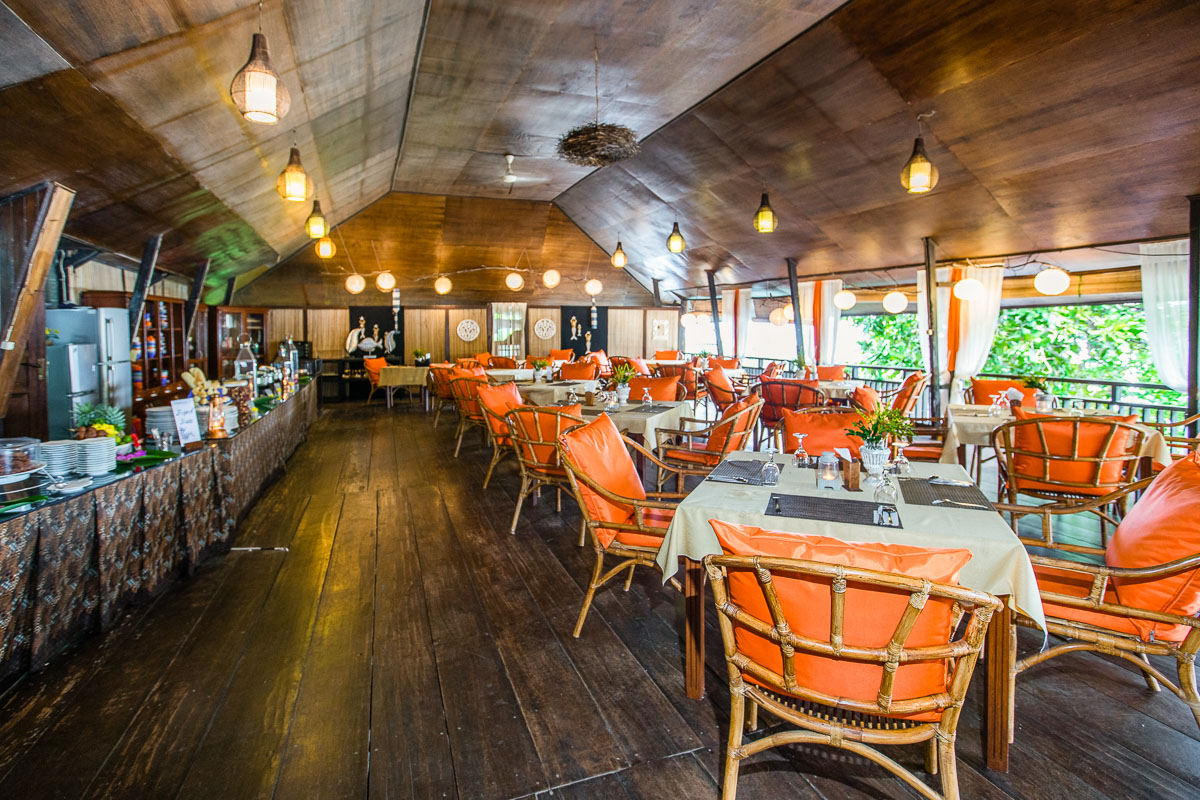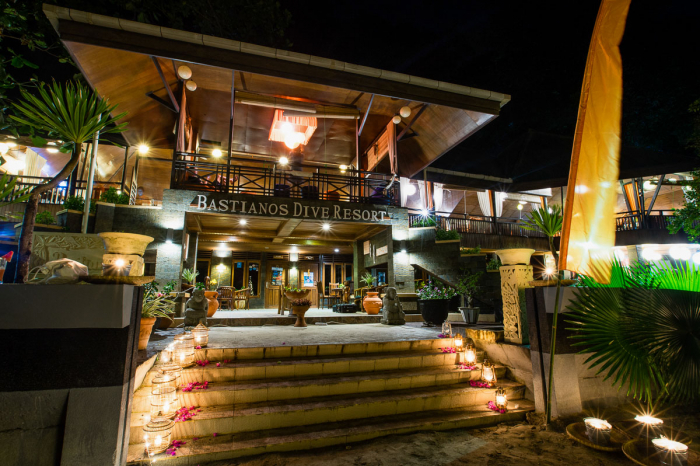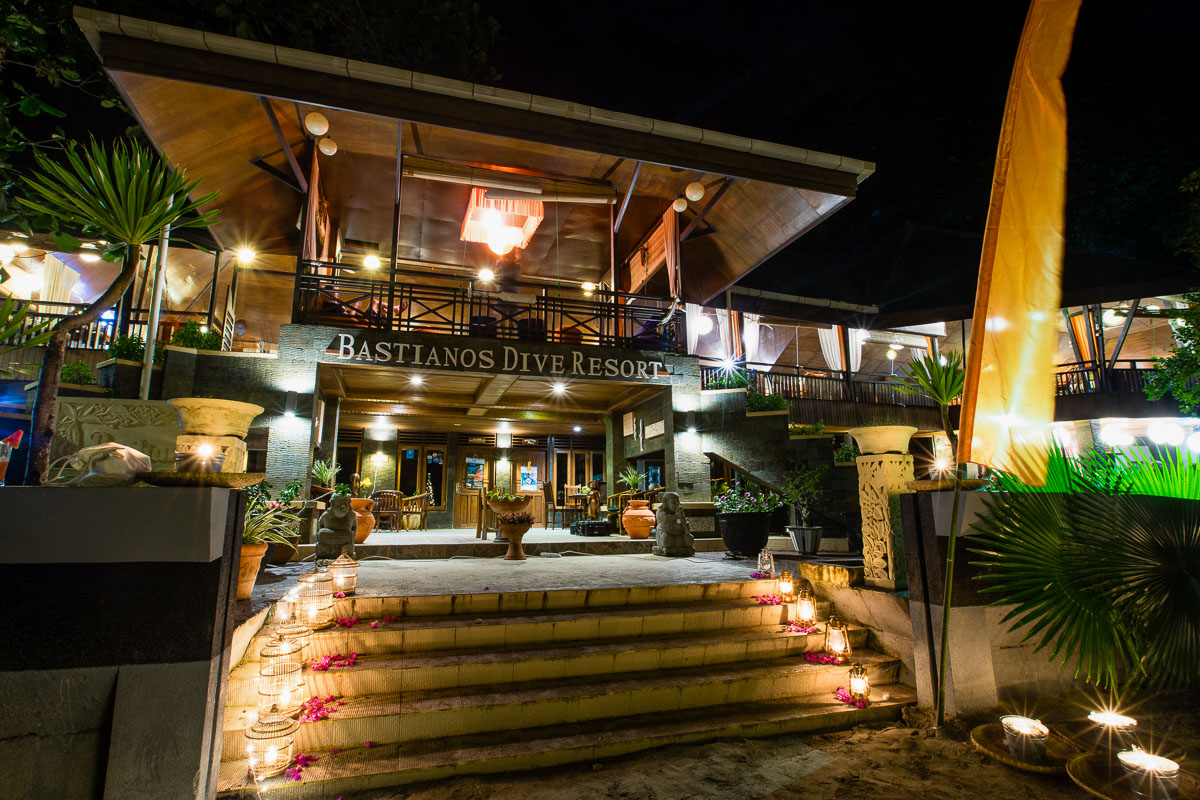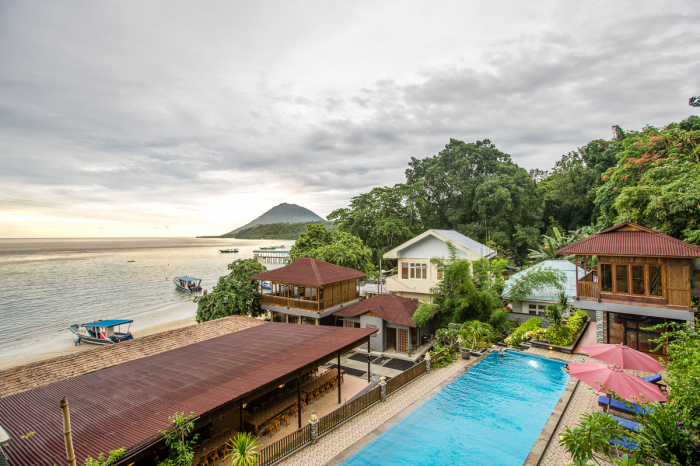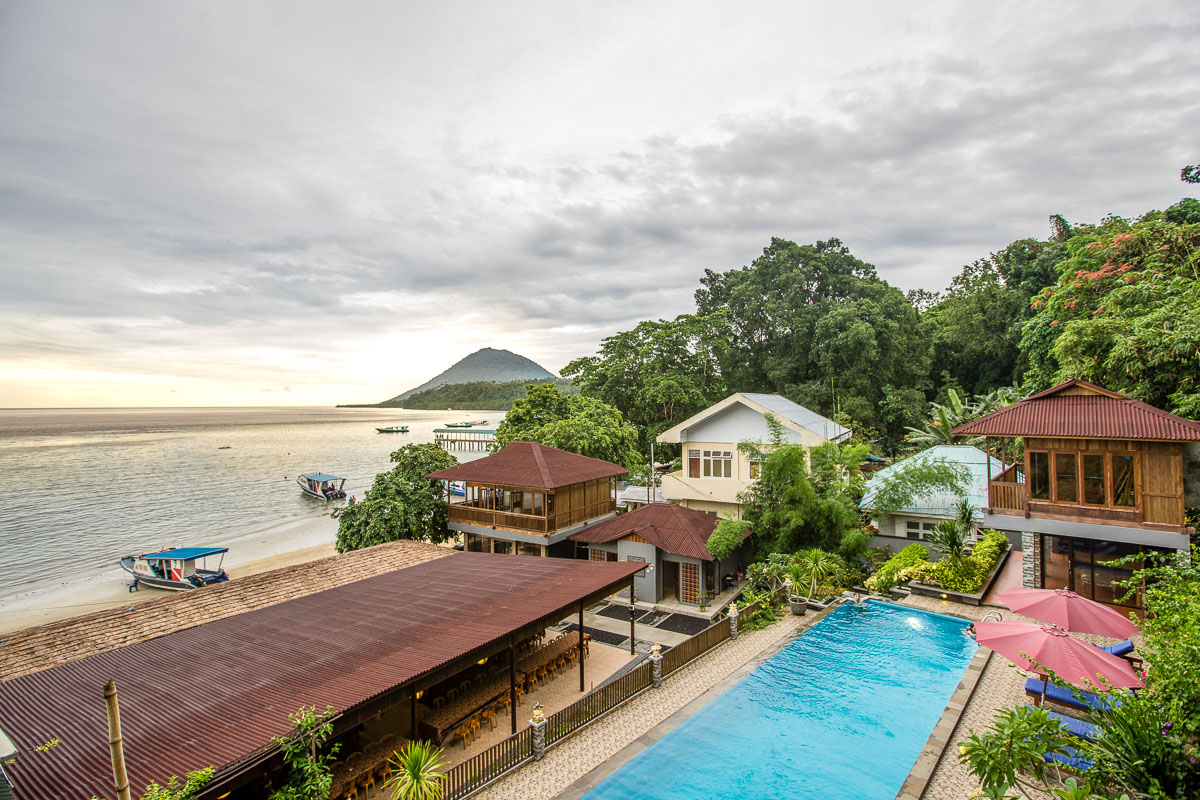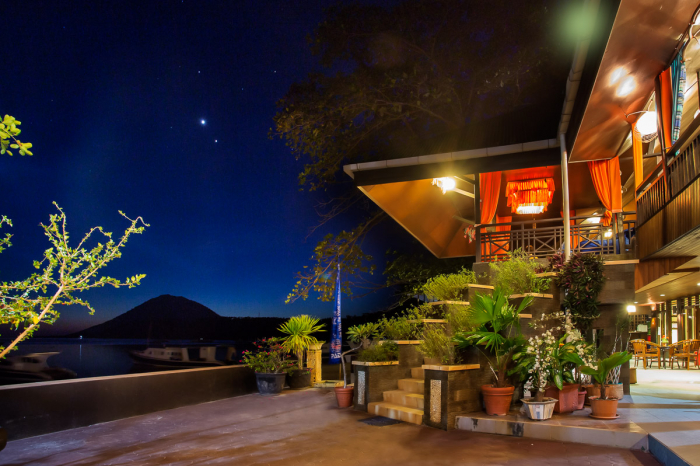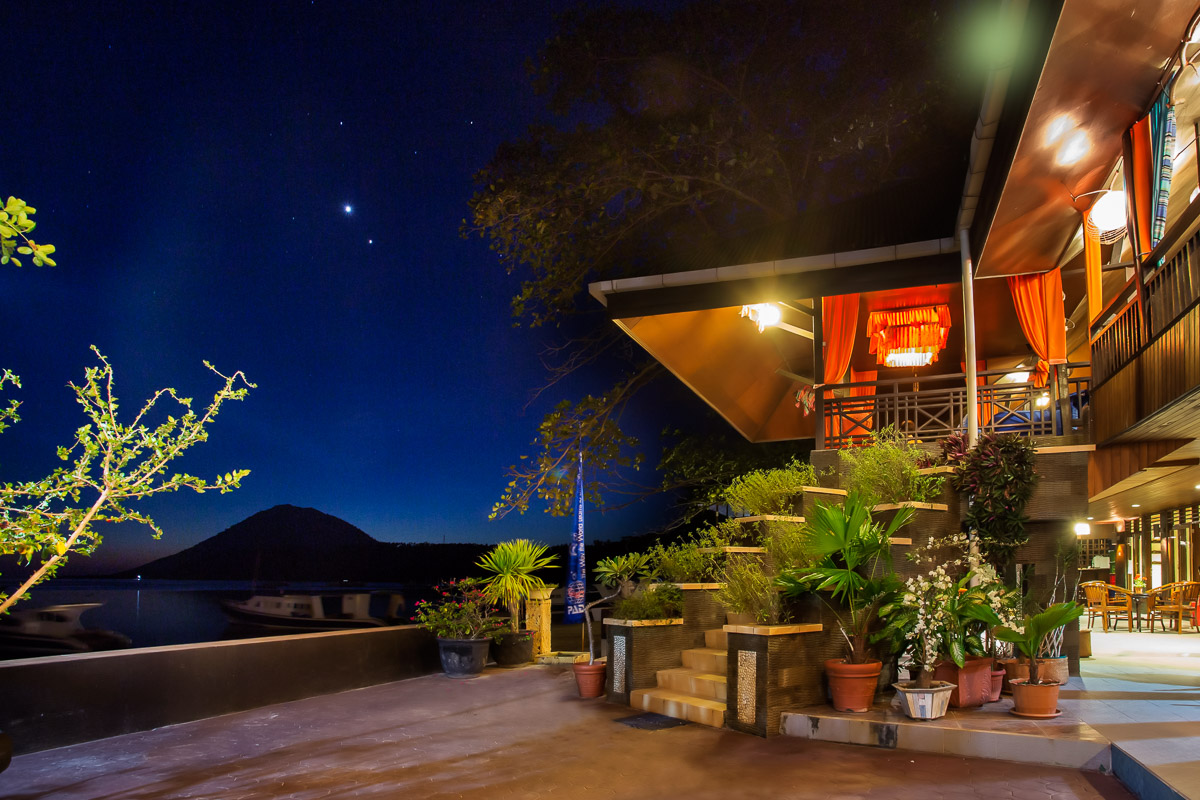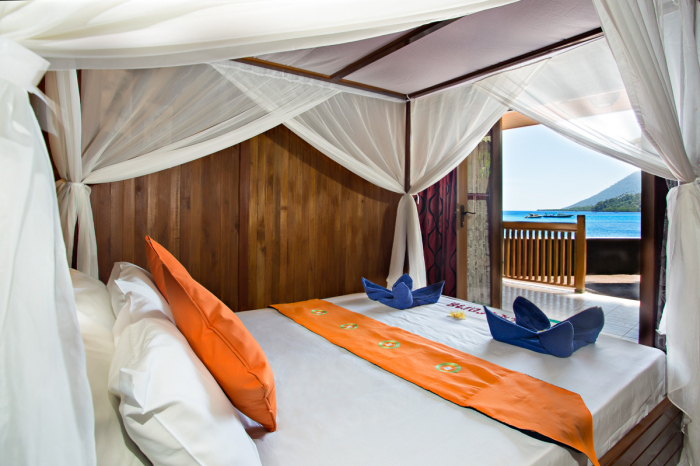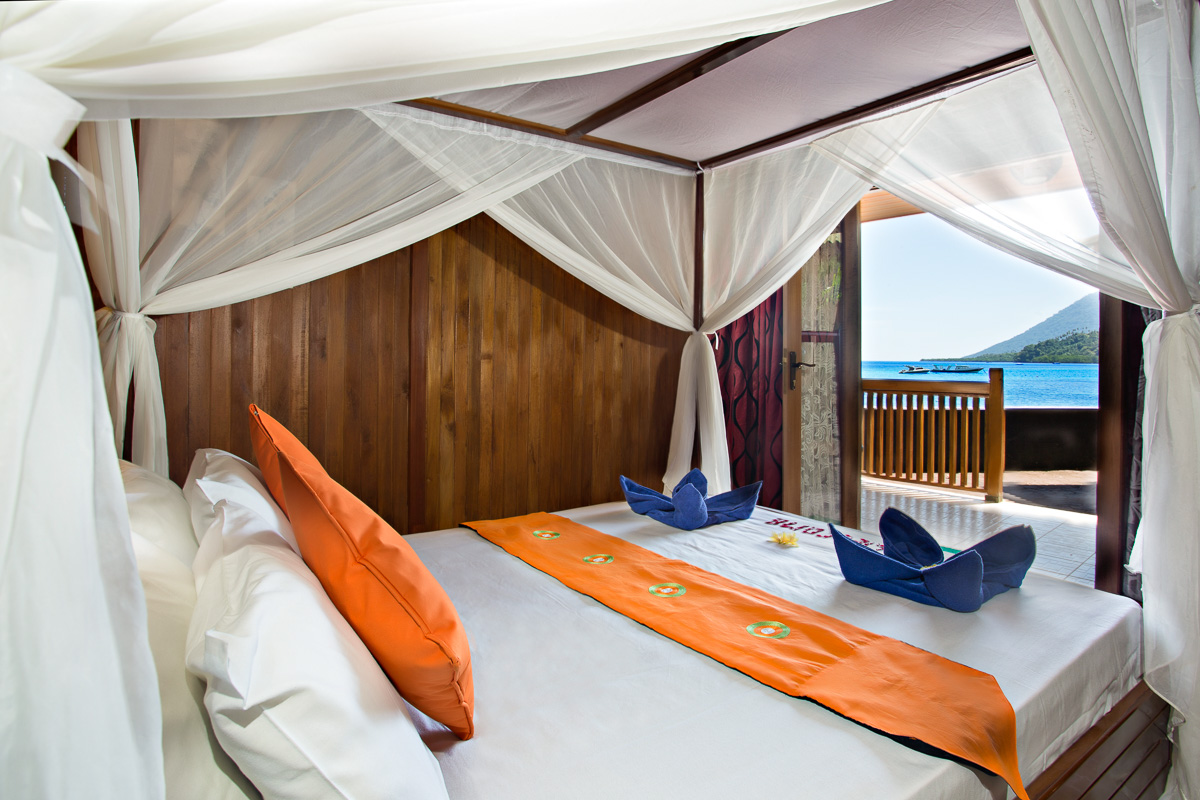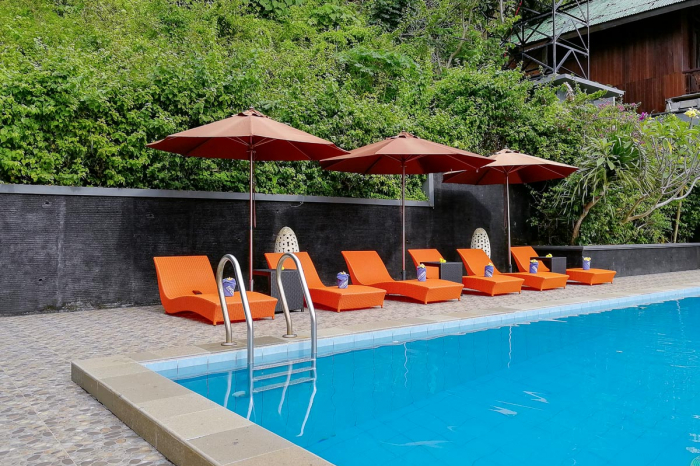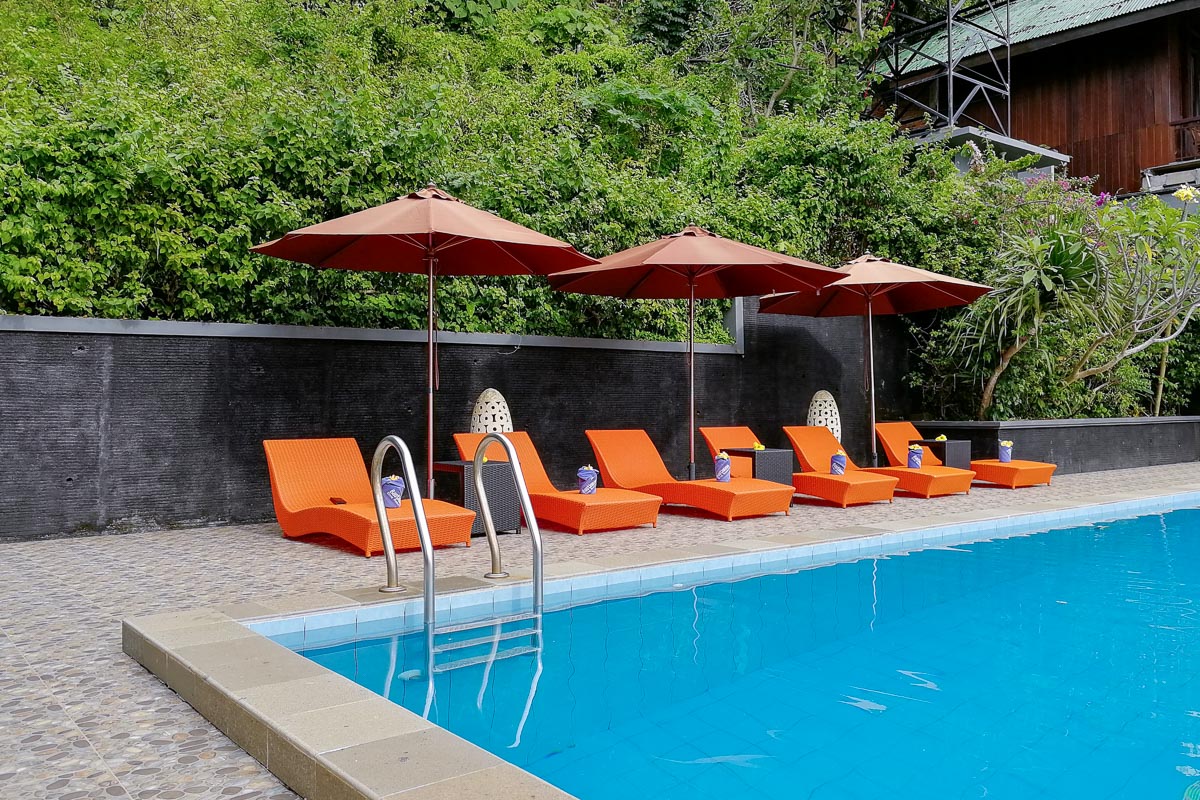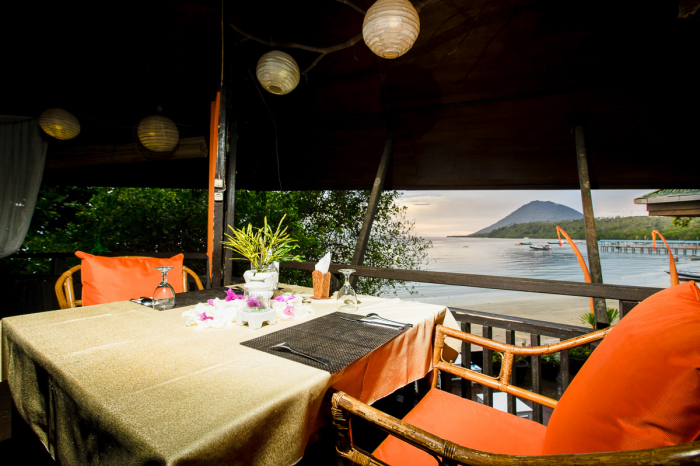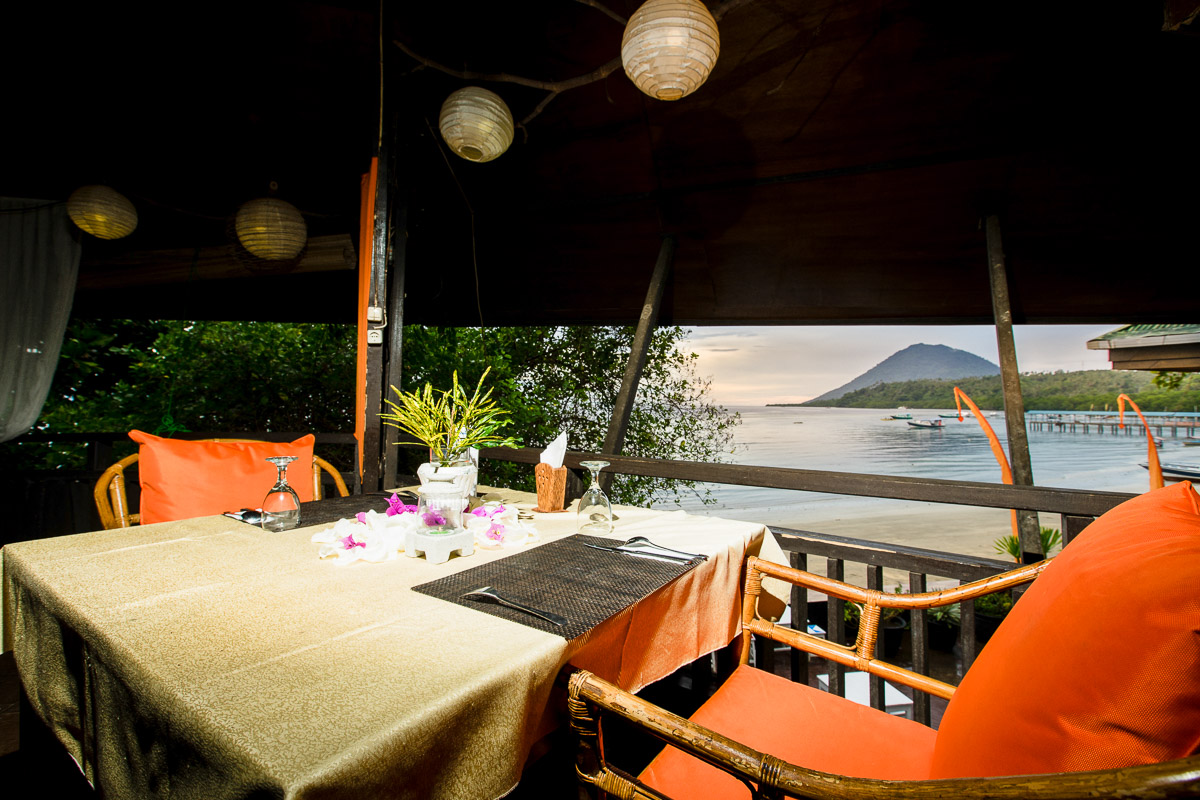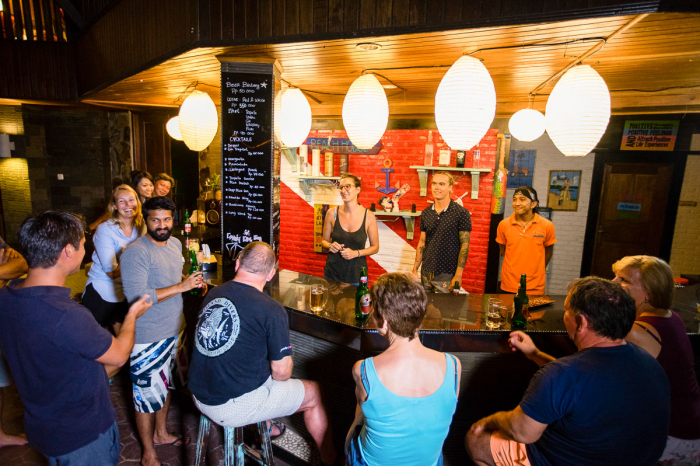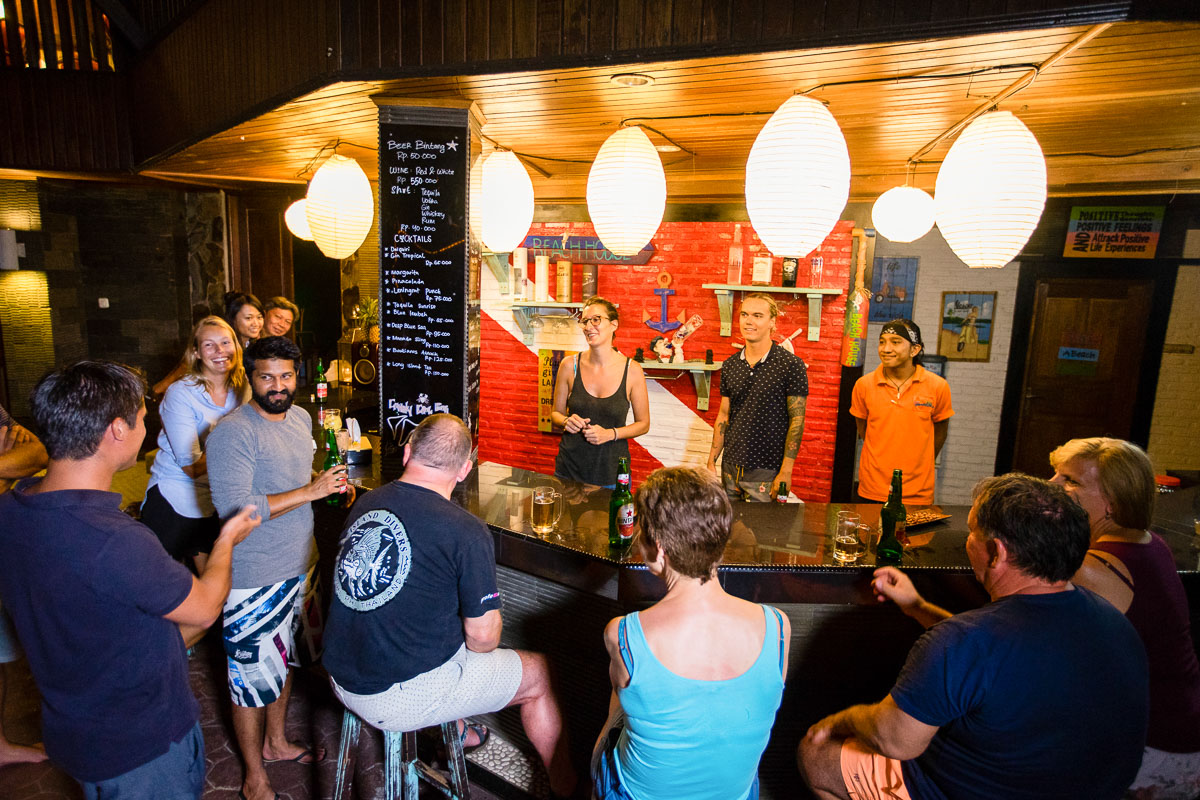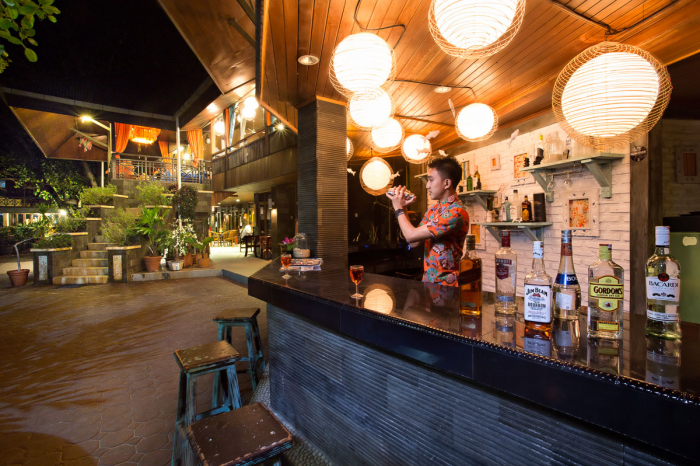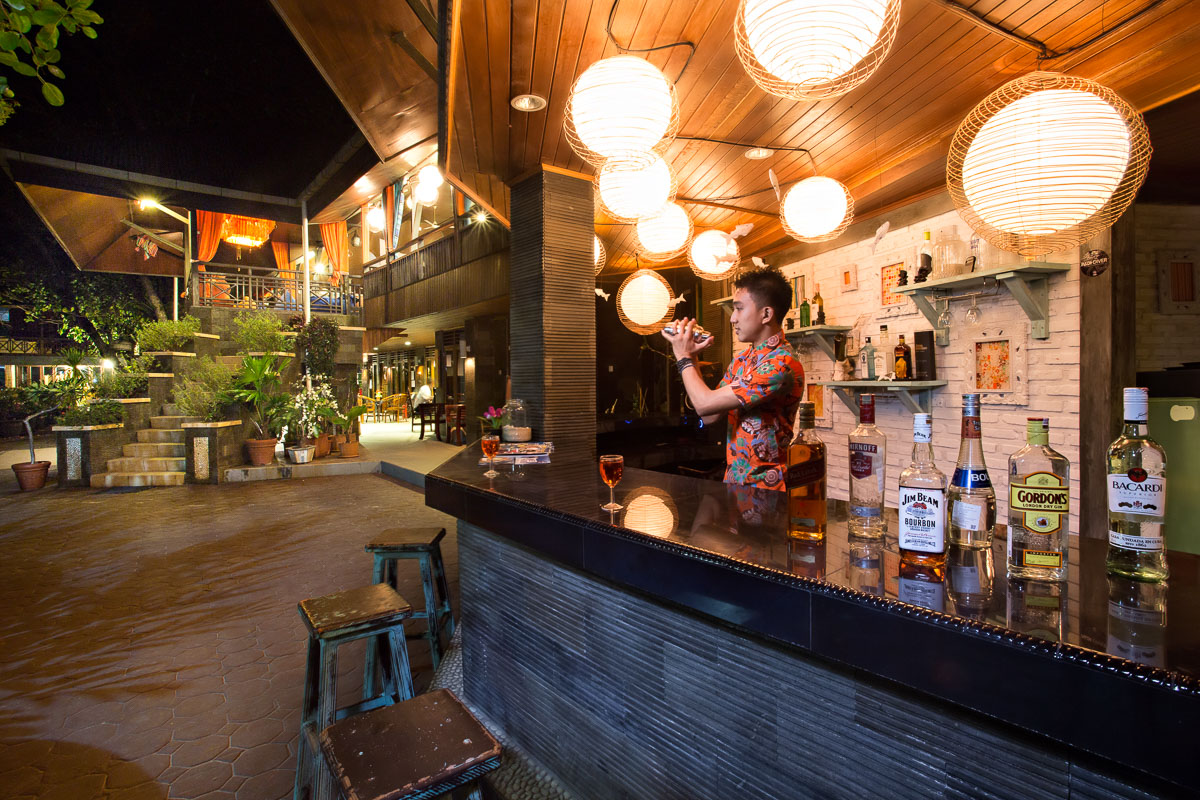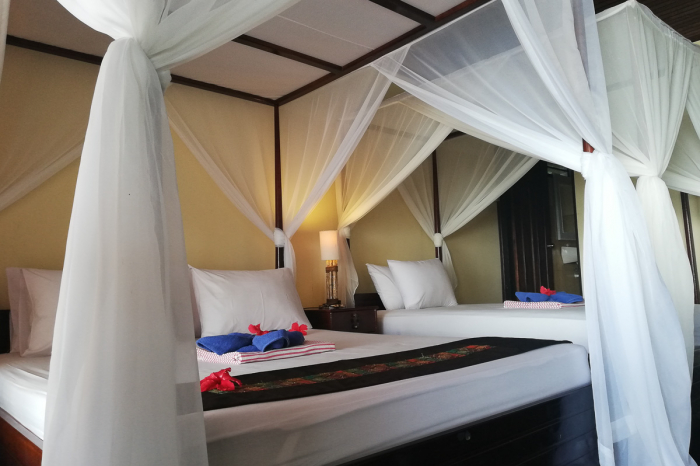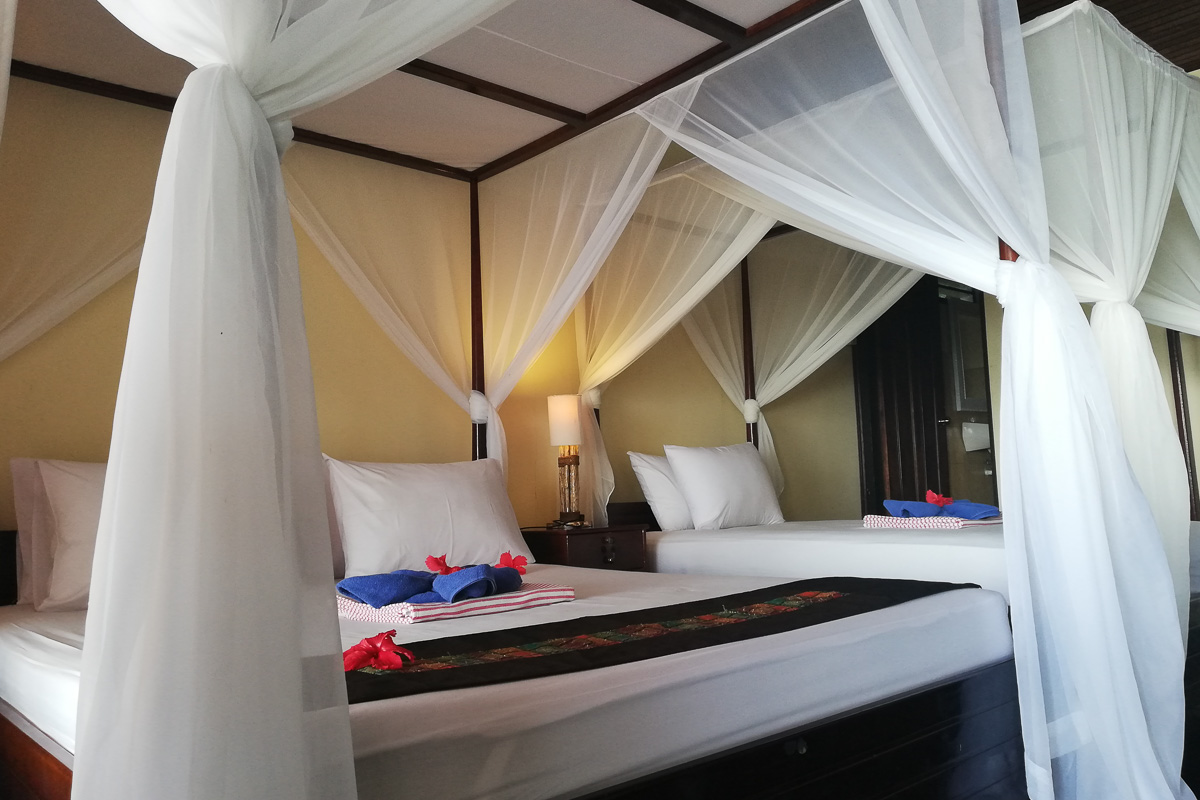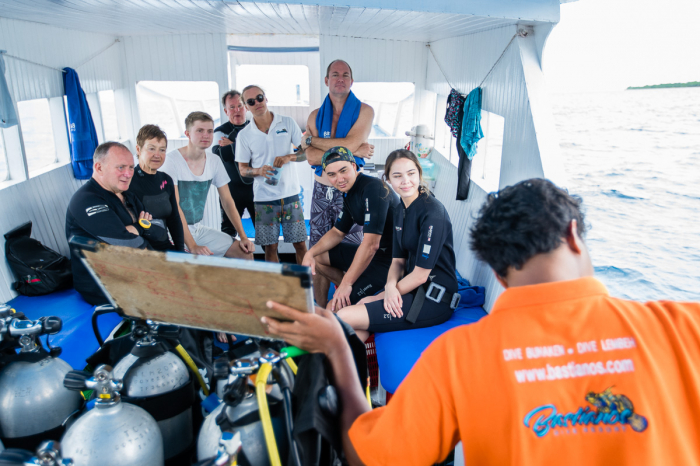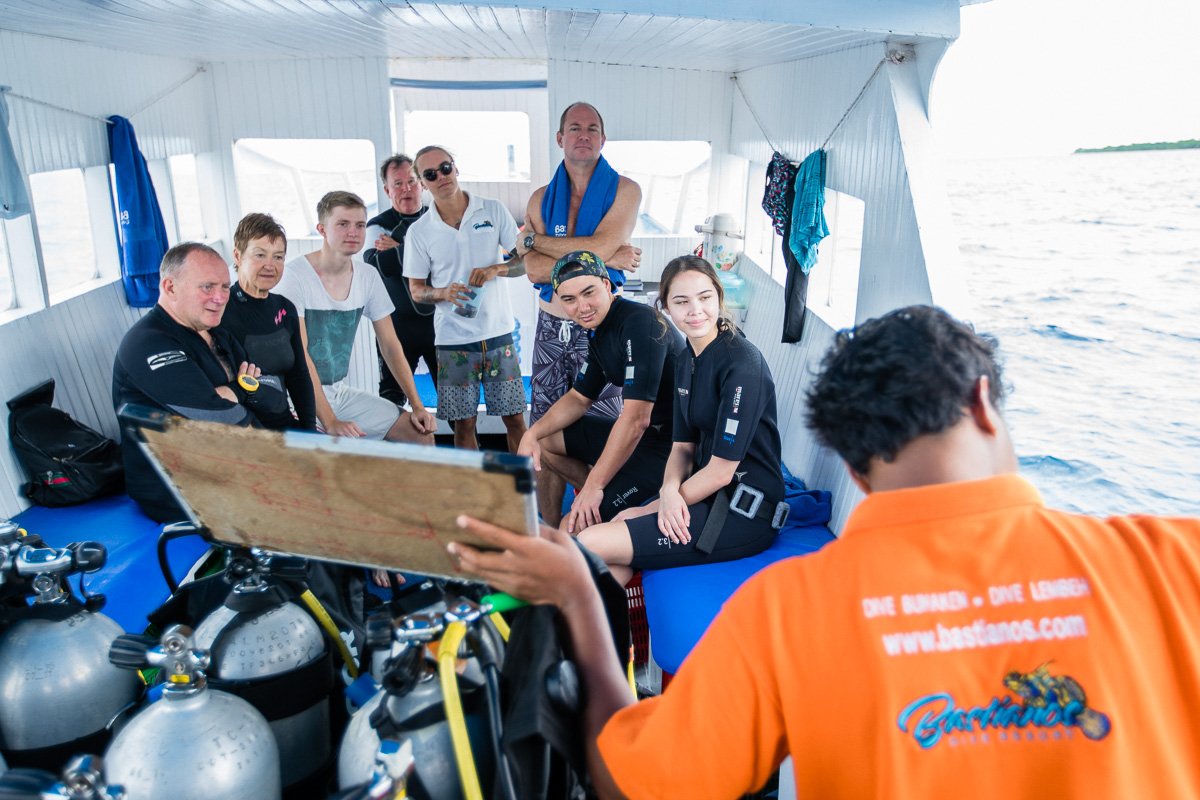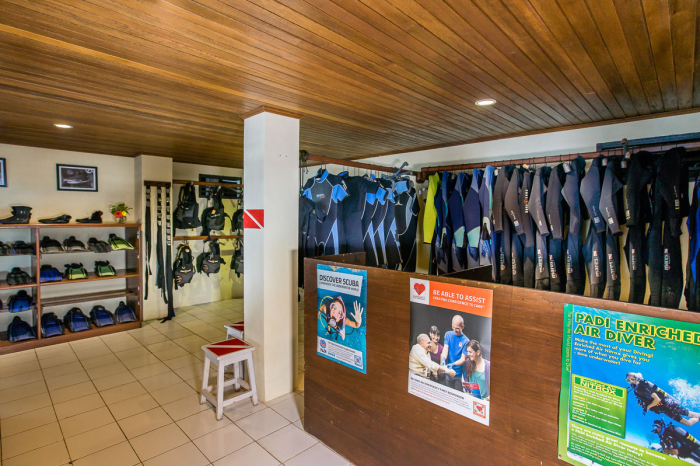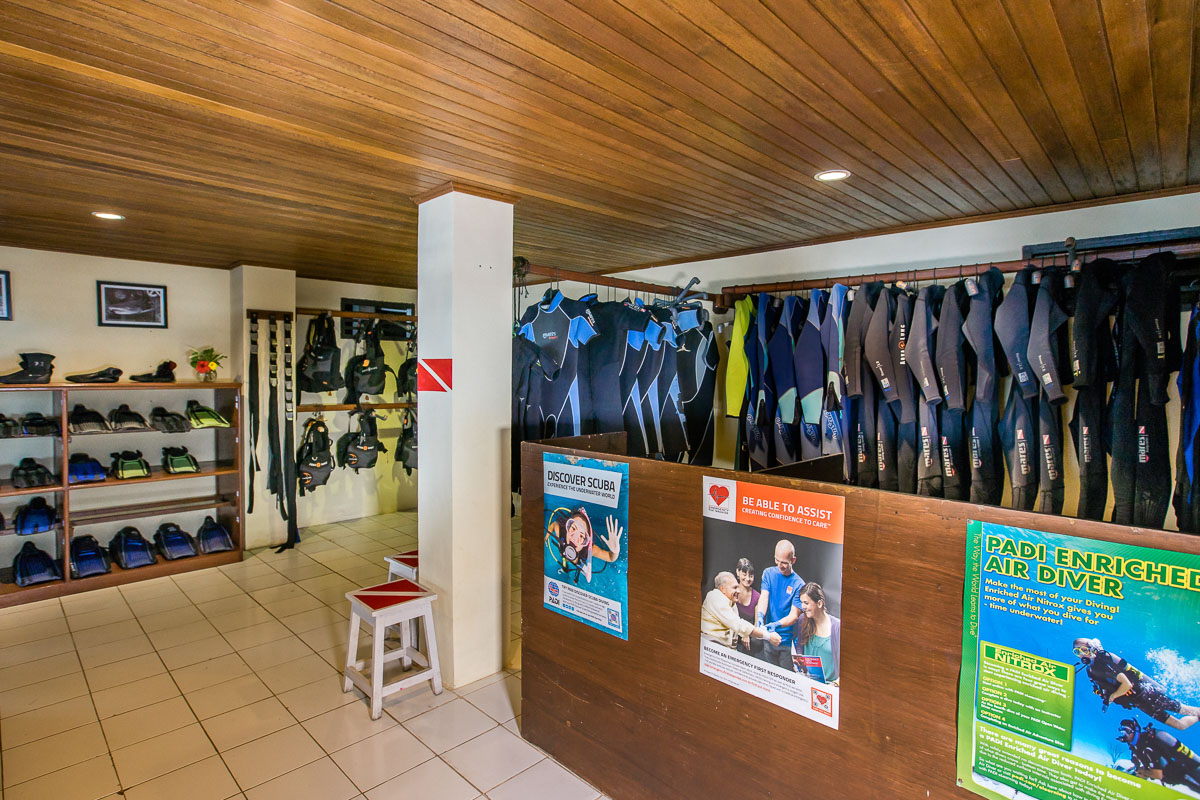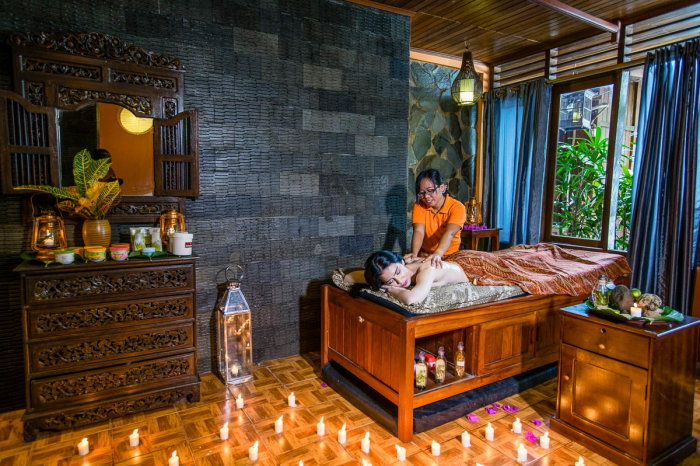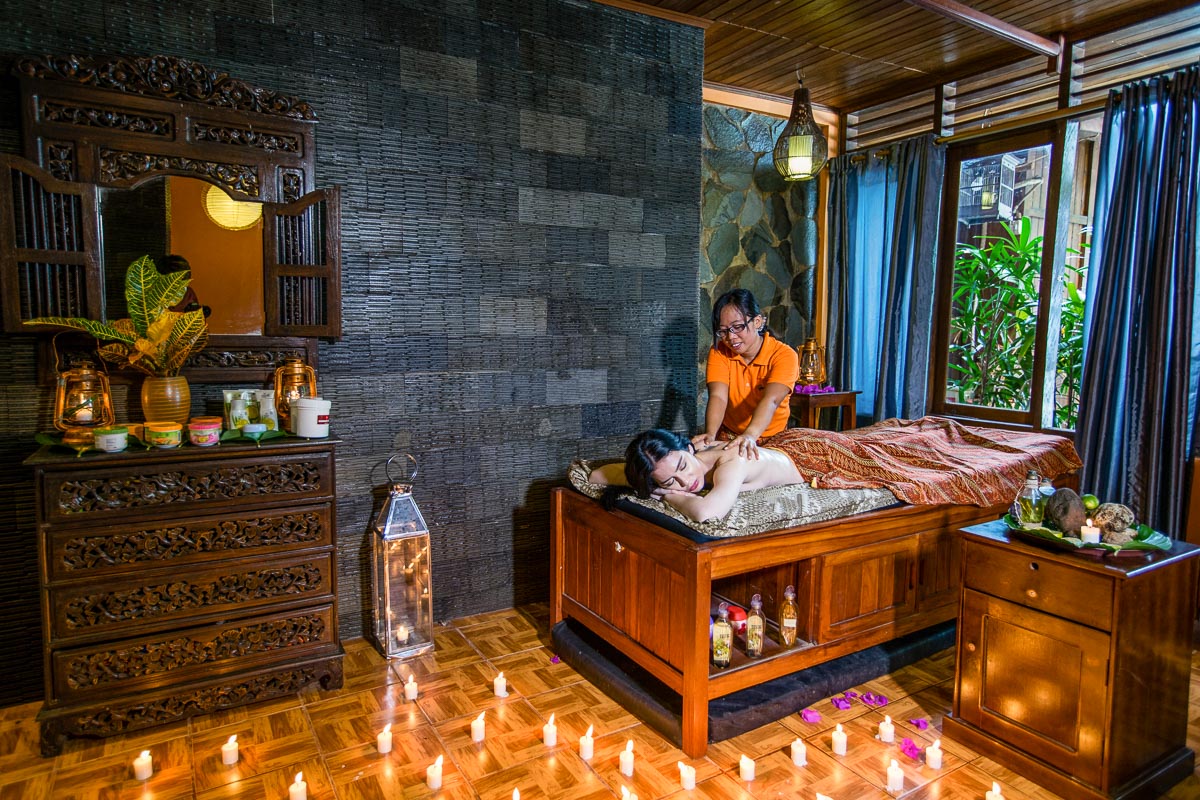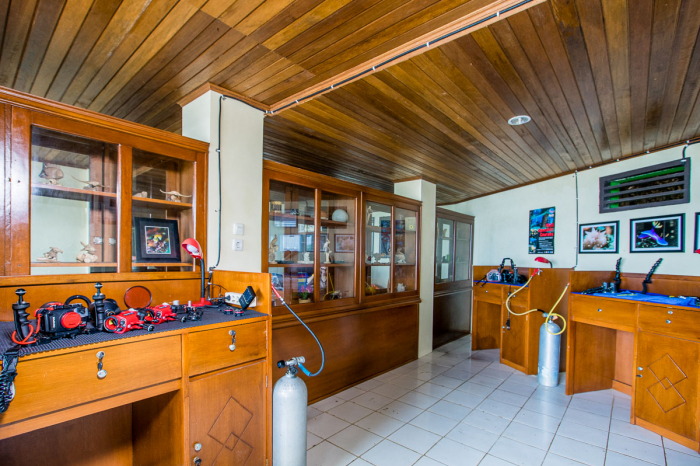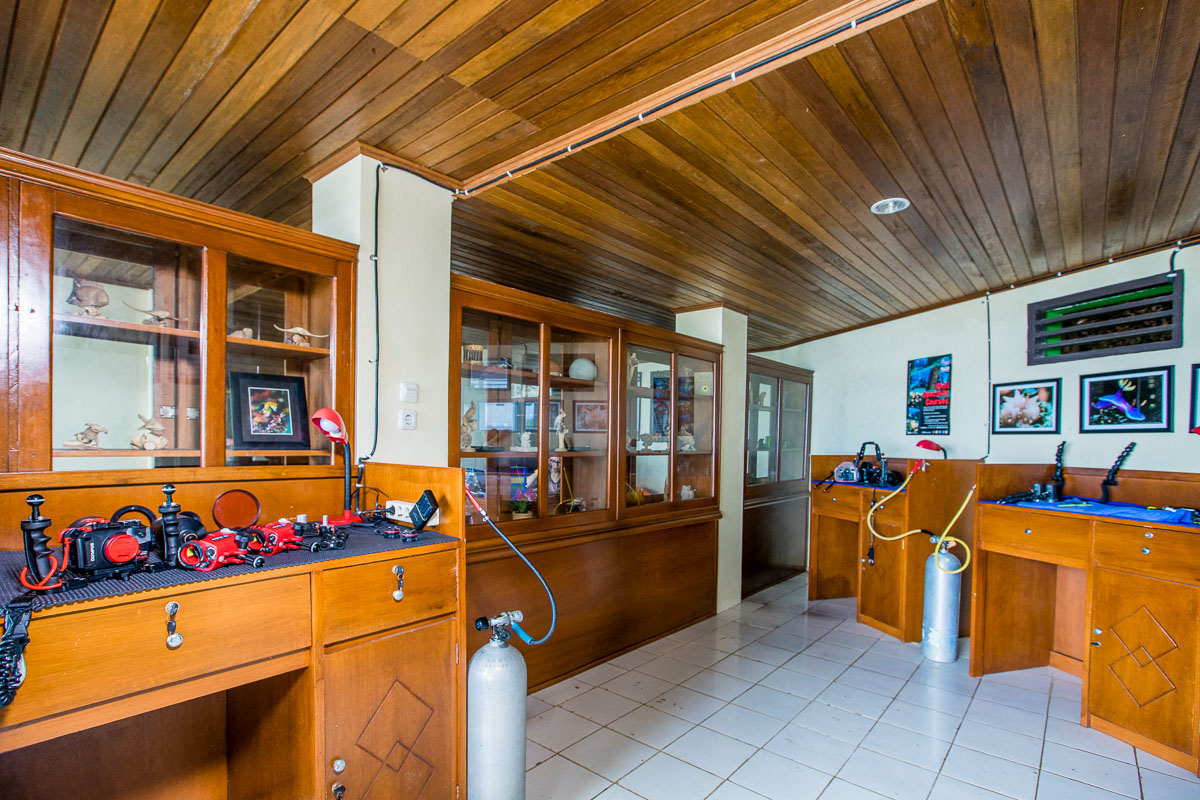 Overview
Easy access and short boat rides to the islands of Bunaken National Park
Indulgent experiences with a spa, delicious meals, and tropical surroundings
Perfectly appointed wooden rooms with updated interiors and furnishings
Outstanding facilities for divers and photographers with personal gear stations and a modern camera room
Perfectly located on Bunaken's beautiful Liang Beach, and with easy access to the surrounding reefs of the national marine park, Bastianos Bunaken is an ideal base for exploring North Sulawesi's world-famous diving. This highly-reputable resort features everything you need for an unforgettable holiday - stunning white sand, exotic chef-prepared cuisine, incredible tropical scenery, and perfectly comfortable guest rooms. Plus, Bunaken's legendary dive sites, known for their weird and wonderful macro wildlife, lie just minutes away by boat.
---
---
Amenities
---
About
About Bastianos Bunaken
One of the biggest names in North Sulawesi diving, Bastianos offers multiple resorts in the region, renowned for delivering high standards of service and incredible experiences both above and below the water. Bastianos' customer-focused approach means guests don't have to choose between these incredible diving destinations, and can explore them all in one single trip. Divers of all stripes can make the most of their time in Bunaken with spacious custom dive boats, state-of-the-art equipment and camera facilities, and an expert international team dedicated to safety and fun at sea. 

Situated on Liang Beach on Bunaken Island's west coast, Bastianos Bunaken is a fantastic place to relax and recharge, with excellent service and facilities, plus quick and easy access to the national marine park's incredible diving. The resort's flexible options for meals and accommodations suit a range of budgets, making this an ideal choice for every travel style. Dive to your heart's content with multiple scheduled boats each day, treat yourself to a soothing spa service and sumptuous dining, or just chill your days away at the pool and white sand beach. You're guaranteed to feel perfectly at home thanks to a relaxed island ambience and warm Balinese hospitality.
Explore the resort
Meals at Bastianos Bunaken are served buffet-style at the beach-front restaurant, a perfect setting for spectacular sunset dining each evening. Each day's offerings include a delicious mix of Indonesian and International dishes showcasing fresh seafood and Balinese-style BBQ. The oceanside bar offers expansive views from an elevated lounge area, as well as free wireless internet, satellite TV, billiards, and of course, refreshing beer, wine, and cocktails. Beside the restaurant and bar, you'll find a perfectly manicured pool and garden, perfect for relaxing in the sun or shade. And, you're guaranteed a peaceful night's sleep from a rustic-chic room complete with all-wood interiors, a thatched roof, and all the modern comforts of home. 
Just a few fin kick's from the resort's white sand beach, swimmers and snorkellers will find an extensive house reef open for self-guided exploration. Had enough adventure for one day? No worries. Head to Bastianos Spa and Shiatsu to rest and recharge with a wide variety of treatments to ease the stress of travel, soothe tired skin, and help visitors look and feel their best. This is one of Bunaken's best-established resorts, with local travel experts on hand to help with anything you might need during your stay!
Diving from Bastianos Bunaken
Bastianos Bunaken's PADI dive centre is equipped with individual equipment storage and camera rinse tanks as well as a modern workroom and comfortable classrooms for scuba students. You'll also find a spacious changing area, bathrooms, and showers to help you feel fresh during surface intervals. Courses and guided diving experiences are conducted by a passionate and professional team of instructors and divemasters, happy to offer as much hands-on assistance as you need. The shop also offers top of the line rental equipment, spacious shaded dive boats, and nitrox for certified divers. 

A wide range of dive sites lies close to this resort, with the most distant areas about 30 minutes away by boat. Dive groups are kept small, with a maximum of four divers to every guide, and groups split by skill and comfort level. While you'll likely spend a lot of your time underwater combing the silt and rubble slopes for a stunning array of pint-sized critters, Bunaken is also famous for vertical drop-offs, where tuna, jacks, barracuda, turtles, and sharks can all be seen passing by in the blue.
---
Top tips
Combine your stay here with the other Bastianos locations in Lembeh, Bangka, and Manado for a once-in-a-lifetime underwater adventure!
Keep your camera handy during the one-hour boat ride to Bunaken - whales and dolphins are sometimes spotted on the way.
Standard rooms are a surprisingly good value here, ideal for budget travellers and divers who plan to spend most of their time underwater. 
Bunaken is famous for macro wildlife, but there are plenty of big fish here too! Keep an eye out for sharks, barracuda, and turtles.
---
Diving
Diving in Bunaken and Manado
Whitetip reef shark

Year round

Schooling reef fish

Year round

Clown frogfish

Year round

Giant frogfish

Year round

Pygmy seahorse

Year round

Ghost pipefish

Year round

Walls & pinnacles

Year round

Plentiful reef life

Year round

Healthy corals

Year round
Bunaken's diving is renowned for its dramatic coral walls, spectacular marine life and of course, those warm, inviting seas. This national park is seen as a classic example of how conservation programmes and tourism can work together, and for over 30 years, divers have traveled to Bunaken intent on exploring its amazing reefs. Bunaken and Manado together offer that rare blend of beautiful scenery, amazing reef diving and interesting muck sites - the perfect dive holiday combination!