A relaxing liveaboard trip to the Maldives, the remote Similan Islands or the vast marine landscapes of Raja Ampat and Komodo would be a once-in-a-lifetime experience for many scuba divers. But you don't have to break the bank to book one of these extraordinary trips!
In fact, there are plenty of affordable liveaboards cruising some of the world's greatest dive destinations and offering first-class service, incredible experiences and amazing value for money.

Discover Asia's best, affordable liveaboards!
Affordable liveaboards - the highlights
Dive the same amazing destinations, on board a value-for-money boat
Communal and sociable cruises with like-minded guests
Turn a once-in-a-lifetime holiday into multiple trips
Smaller boats can mean fewer divers
Action-packed diving itineraries without unnecessary 'frills'
Friendly, intimate and personalised experiences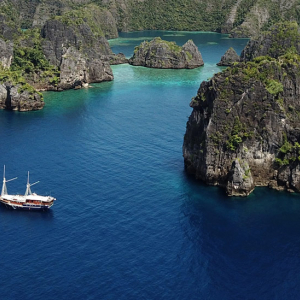 Recommended insight
The ultimate guide to liveaboard diving in 2021
Everything you need to know about liveaboard dive boats, what to consider when booking a dive safari, and the best liveaboard dive destinations in the world!
---
1. Akomo Isseki, Indonesia
Liquid Adventure's two traditional Phinisi style vessels - the Kira Kira and Akomo Ikessi - are handcrafted and designed specifically for Indonesian liveaboard diving, combining classical appeal with 21st-century technology.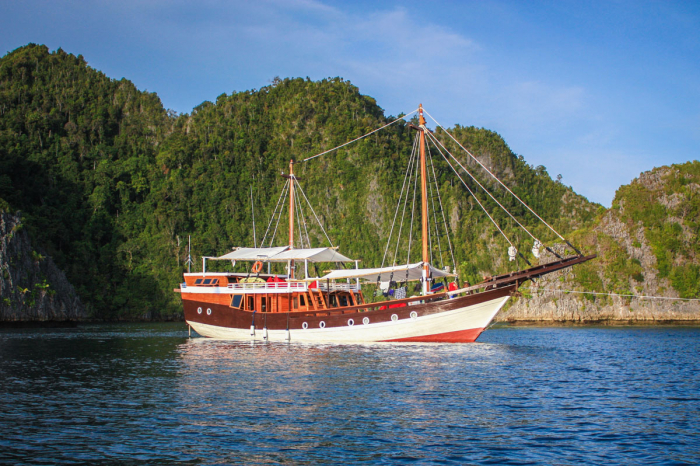 Each liveaboard accommodates eight passengers, providing intimate trips around the Indonesian Archipelago at great value for money. Their boats were built to be environmentally conscious and highly economic, running all electrical systems from solar panels to reduce emissions and operational noise. Both Indonesian and Western meals are served including freshly baked bread, hot coffee and treats. Guests are free to use onboard kayaks as well as fishing, snorkelling and spearfishing equipment, where permitted and safe to do so.
Best for: Environmentally friendly, Citizen science
2. Ratu Laut, Indonesia
Ratu Laut, meaning 'Queen of the Sea', is a recently refurbished traditional phinisi boat offering great service with a personal touch. All profits from the trips exploring Raja Ampat help fund conservation and community projects operated by Barefoot Conservation, making Ratu Laut the perfect option for those wanting an eco-friendly liveaboard experience.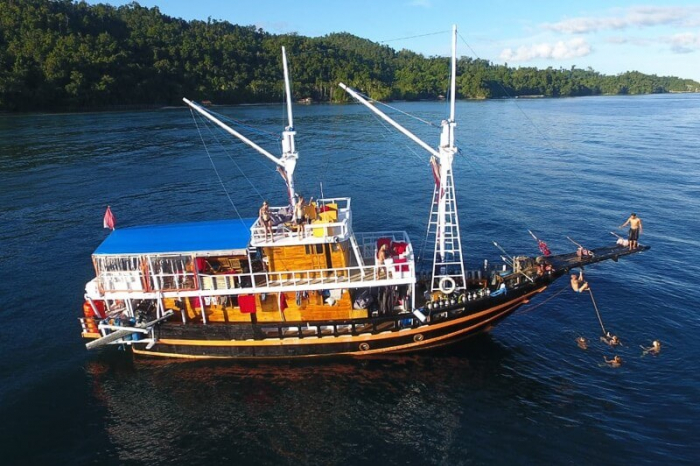 During the trip, guests can view presentations and hear talks from resident marine biologists on topics such as marine megafauna research, reef checks, climate change surveys and manta ray identification. Ratu Laut accommodates ten divers in four cabins which are equipped with both air-con, ceiling fans, fresh towels and linen.
Best for: Citizen science, Conservation
3. Sokaraja, Indonesia
Sokaraja is a stunning Indonesian phinisi offering intimate three or four night cruises around Komodo National Park. Traditionally-crafted, and refurbished in 2019, Sokaraja combines modern comforts with classic style and delivers high standards of personal service.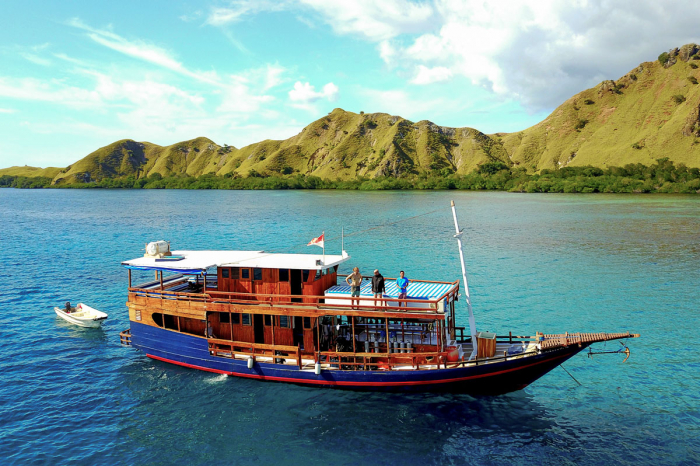 At 25-metres long, this vessel accommodates just ten guests in three cabins, while still allowing plenty of personal space for everyone. The dive deck is well shaded and comes equipped with showers, rinse hoses and camera wash tanks. And, with complimentary dive and snorkel gear, this vessel provides unbeatable value-for-money – particularly for budget-savvy travellers after an adventurous getaway with family or friends.
Best for: Private charter, Families and friends
4. Blue Voyager, Maldives
Blue Voyager is a recently refurbished steel-hulled liveaboard offering affordable luxury trips around the Maldives. The 37-meter vessel accommodates 26 passengers in comfortable modern cabins fitted with ensuite bathrooms, air-con, TV, towels, entertainment system and storage facilities.
Blue Voyager offers four separate sun decks, a jacuzzi and a unique ocean deck, allowing guests to relax in the open air while close to the water's edge. Floodlights are used to illuminate the water near the ocean deck, attracting manta rays and whale sharks which come to feed on the plankton. Nitrox is available on this liveaboard which is also rebreather, sidemount and photography friendly.
Best for: Photography, Relaxation
5. Eco Pro Divers, Maldives
Eco Pro Divers offer affordable luxury on both their spacious and beautifully furnished liveaboards, MV Eco Blue and Blue Shark One.
With a passion for marine conservation, Eco Pro Divers provide high levels of service to discerning divers who are committed to responsible travel. For over ten years the company has been involved in coral breeding research across almost all of the Maldives' atolls and they also participate in manta and whale shark research cruises. Both newly updated vessels boast superb relaxation areas and elegant ensuite cabins with hot water and air-con. Diving takes place from dedicated dive Dhoni's and sidemount diving is catered to.
Best for: Citizen science, Environmentally friendly
6. MV Hallelujah, Thailand
Operated by Big Blue Diving, who have a wealth of experience, exceptionally high standards and reputation for quality, MV Hallelujah has become one of the best liveaboards in the Similan Islands.
MV Hallelujah offers up to 14 dives during each four-day trip around the Similan and Surin islands, Richelieu Rock and Koh Bon. The 35-meter steel vessel accommodates 25 divers in 13 comfortable, air-conditioned cabins equipped with large windows, ensuite bathrooms, hot-water showers and 24-hour electricity. MV Hallelujah provides nitrox, personal storage space for every diver and a dedicated camera room for guests interested in photography.
Best for: Photography, Solo travellers
Why dive from liveaboards?
Liveaboards offer a completely immersive scuba diving experience and are considered by many to be the perfect way to enjoy a dive holiday. In truth, certain destinations are actually better dived from a liveaboard, allowing guests to explore larger geographical areas and visit many dive sites in just one trip. Boats often travel from one destination to another over-night or during mealtimes, providing relaxing and hassle-free holidays with action-packed diving itineraries.
Although liveaboards are seen as luxurious and expensive, it's worth remembering that accommodation, meals and diving are usually covered in the price, keeping costs to a minimum once onboard. And don't forget, there are also many affordable liveaboards offering high levels of comfort and service, meaning no diver should have to miss out on that trip of a lifetime.
What does an affordable liveaboard do differently?
Affordable liveaboards keep costs low by removing some of the 'frills' associated with more luxurious boats and focussing on the fundamentals. Vessels might be slightly smaller, offering less private spaces and encouraging the use of communal areas such as lounges and sundecks. Accommodation can include double, twin or even shared bunk cabins which are likely to be fan-cooled and use shared bathrooms. And while dormitory cabins may not immediately appeal to everyone, they are great for socialising with other guests and expanding your network of world-wide dive buddies.
Simple but tasty meals are often served buffet-style for guests to enjoy around communal tables or on the sundeck, and affordable liveaboards also tend to remove a lot of the free perks available on more luxury boats - you might need to pay extra for nitrox, photography facilities, airport transfers, beer and wine.
How do they compare to more expensive liveaboards?
Most importantly, affordable liveaboards visit the same destinations and offer the same action-packed diving itineraries as any other liveaboard – after all, diving is what it's all about!. With this in mind, they provide exceptional value for money, bringing the cost of a once-in-a-lifetime trip down to a budget-friendly level.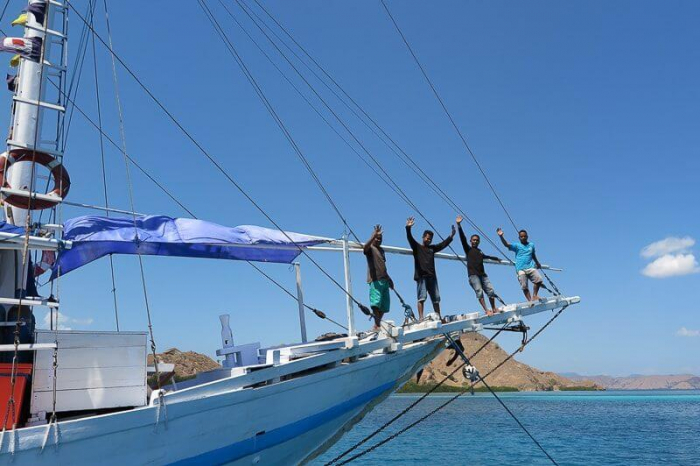 Affordable liveaboards also offer the same great atmosphere as you and a group of like-minded diving enthusiasts explore some of the most incredible destinations nature has to offer. In fact, as the boats are often slightly smaller, guests tend to spend more time in the communal areas, forming strong bonds as they dive, eat and relax together. Smaller boats can also mean fewer people and some affordable liveaboards are guaranteed to depart with just three divers on board, providing truly intimate experiences with dedicated personal service.
What else can you do to get a great price?
While the affordable liveaboards listed above offer exceptional value for money, there are other ways to get a great price on your next liveaboard trip. For all-round lower rates, consider diving 'off season', such as Raja Ampat in the summer months or Komodo over winter. While the conditions might be a little different from the prime season, in some spots they barely change at all and prices are likely to be lower. Remember some destinations, such as the Similan Islands, are closed to divers during the 'off season'.
Many liveaboards also offer great deals on last-minute availability as well as reduced rates for early bird bookings – so be sure to sign up for the ZuBlu mailing list.
---
---
---