Back to ZuBlu Tips & Articles
The Best Affordable Liveaboards in Asia
---
A relaxing liveaboard trip to the Maldives, the remote Similan Islands or the vast marine landscapes of Raja Ampat and Komodo would be a once-in-a-lifetime experience for many scuba divers. But you don't have to break the bank to book one of these extraordinary trips!

In fact, there are plenty of affordable liveaboards cruising some of the world's greatest dive destinations - offering first-class service, incredible experiences and amazing value for money.

Read on and discover Asia's best, affordable liveaboards!
AFFORDABLE LIVEABOARDS - THE HIGHLIGHTS
Dive the same amazing destinations, onboard a value-for-money boat
Communal and socialable cruises with like-minded guests
Turn a once-in-a-lifetime holiday into multiple trips
Smaller boats can mean fewer divers
Action-packed diving itineraries without unnecessary 'frills'
Friendly, intimate and personalised experiences
WHY DIVE FROM A LIVEABOARD?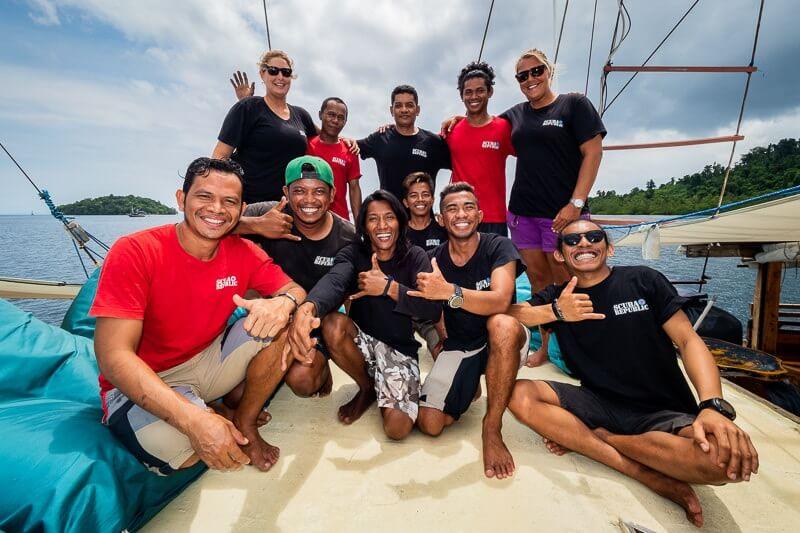 Liveaboards offer a completely immersive scuba diving experience and are considered by many to be the perfect way to enjoy a dive holiday. In truth, certain destinations are actually better dived from a liveaboard, allowing guests to explore larger geographical areas and visit many dive sites in just one trip. Boats often travel from one destination to another over-night or during mealtimes, providing relaxing and hassle-free holidays with action-packed diving itineraries.

Although liveaboards are seen as luxurious and expensive, it's worth remembering that accommodation, meals and diving are usually covered in the price, keeping costs to a minimum once onboard. And don't forget, there are also many affordable liveaboards offering high levels of comfort and service, meaning no diver should have to miss out on that trip of a lifetime.
WHAT DOES AN AFFORDABLE LIVEABOARD DO DIFFERENTLY?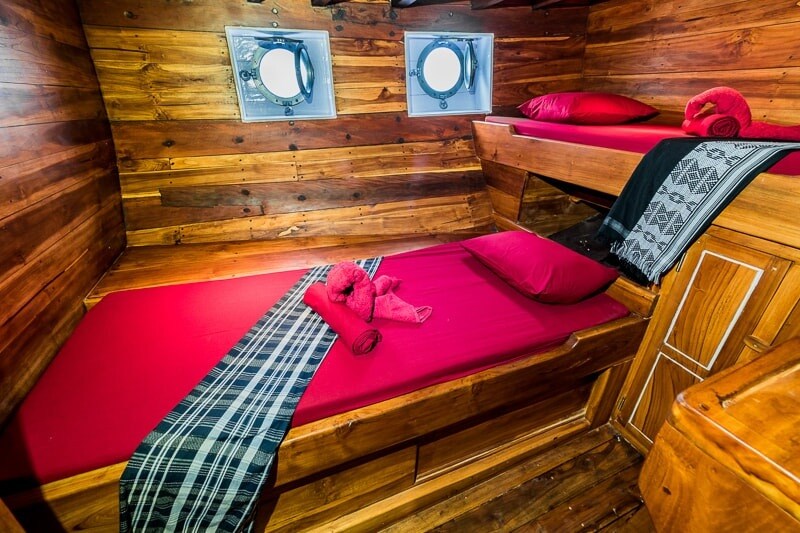 Affordable liveaboards keep costs low by removing some of the 'frills' associated with more luxurious boats and focussing on the fundamentals. Vessels might be slightly smaller, offering less private spaces and encouraging the use of communal areas such as lounges and sundecks. Accommodation can include double, twin or even shared bunk cabins which are likely to be fan-cooled and use shared bathrooms. And while dormitory cabins may not immediately appeal to everyone, they are great for socialising with other guests and expanding your network of world-wide dive buddies.
Simple but tasty meals are often served buffet-style for guests to enjoy around communal tables or on the sundeck, and affordable liveaboards also tend to remove a lot of the free perks available on more luxury boats - you might need to pay extra for nitrox, photography facilities, airport transfers, beer and wine.
AND HOW DO THEY COMPARE TO MORE EXPENSIVE LIVEABOARDS?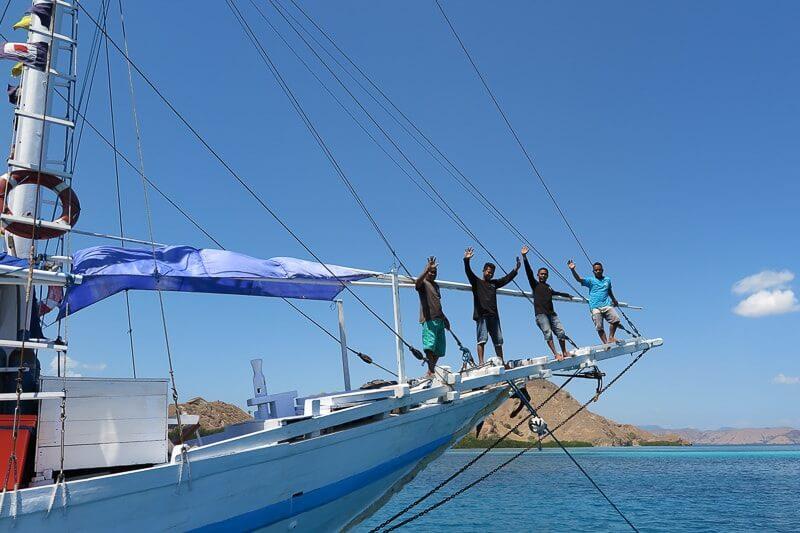 Most importantly, affordable liveaboards visit the same destinations and offer the same action-packed diving itineraries as any other liveaboard – after all, diving is what it's all about!. With this in mind, they provide exceptional value for money, bringing the cost of a once-in-a-lifetime trip down to a budget-friendly level.
Affordable liveaboards also offer the same great atmosphere as you and a group of like-minded diving enthusiasts explore some of the most incredible destinations nature has to offer. In fact, as the boats are often slightly smaller, guests tend to spend more time in the communal areas, forming strong bonds as they dive, eat and relax together. Smaller boats can also mean fewer people and some affordable liveaboards are guaranteed to depart with just 3 divers on board, providing truly intimate experiences with dedicated personal service.
WHAT ELSE CAN YOU DO TO GET A GREAT PRICE?
While the affordable liveaboards listed above offer exceptional value for money, there are other ways to get a great price on your next liveaboard trip. For all-round lower rates, consider diving 'off season', such as Raja Ampat in the summer months or Komodo over winter. While the conditions might be a little different from the prime season, in some spots they barely change at all and prices are likely to be lower. Remember some destinations, such as the Similan Islands, are closed to divers during the 'off season'.
Many liveaboards also offer great deals on last-minute availability as well as reduced rates for early bird bookings – so be sure to sign up for the ZuBlu mailing list.

YOUR PERFECT LIVEABOARD
Browse all of ZuBlu's liveaboard partners