With over 7,000 islands to choose from, the possibilities for diving in the Philippines are almost endless. Lying at heart of Southeast Asia's Coral Triangle, this archipelago is home to incredible biodiversity, alongside numerous other exciting underwater attractions. Boasting everything from thriving coral reefs and WWII era shipwrecks to bustling cleaning stations and curious caverns and caves, the Philippines is a truly unique diving destination with something for everyone.
But, it's not just diving that draws travellers to this archipelago! Resorts in the Philippines offer top-quality service and plenty of luxurious details, making them perfect for resting and relaxing after a long day in the water. And, best of all, some of the country's most impressive properties also feature the very best dive sites right on their doorsteps. 
Read on and discover the top luxury dive resorts in the Philippines, and start planning the dive trip of your dreams!
---
Need help planning your dive holiday to the Philippines?
Contact one of our dive travel experts today!

---
---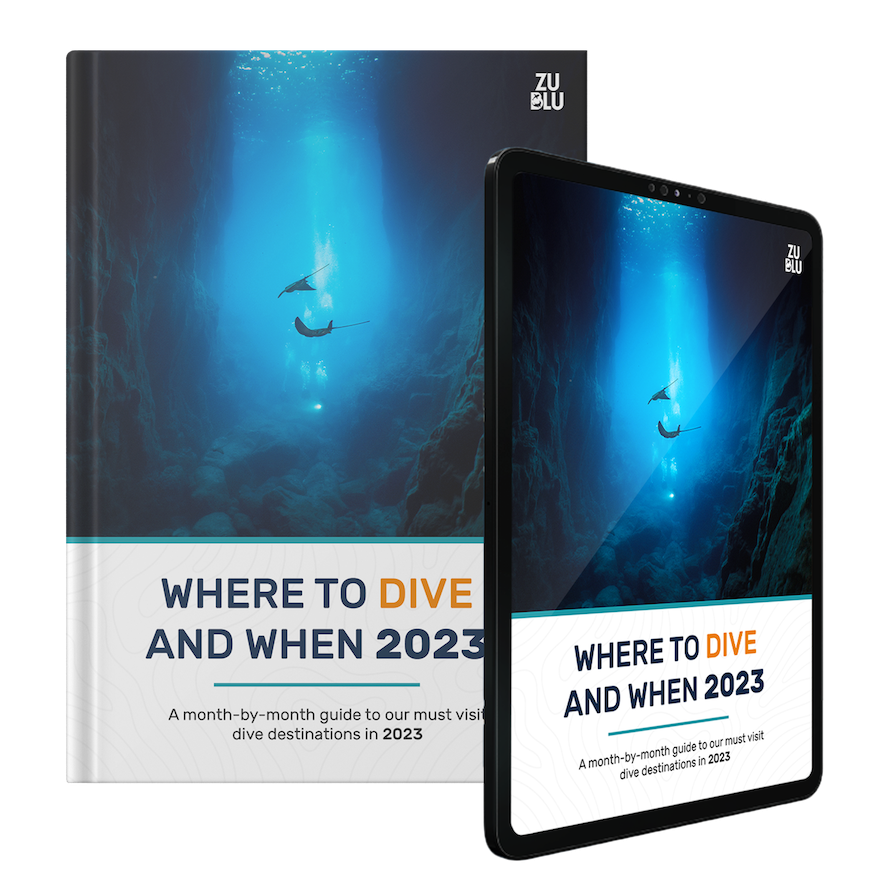 Need some inspiration for your next diving holiday? Download this FREE month-by-month guide to ZuBlu's top diving destinations in 2023.
---
1. Atlantis Puerto Galera
A diver's paradise featuring spacious and well-appointed suites, lush gardens, an incredible ocean view, and the best dive sites in Puerto Galera just minutes away.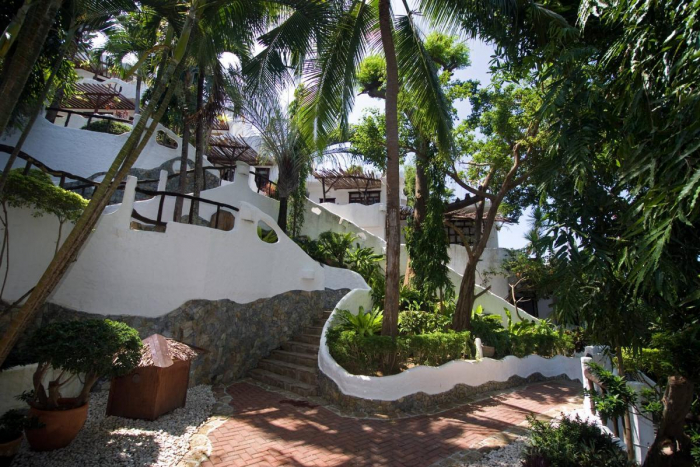 Part of the world-famous Atlantis Group, this luxury beachfront dive resort is built into the hills of Sabang Beach, for a secluded and tropical experience. This resort offers some of the region's best facilities for divers with a modern camera room, well-stocked scuba store, and up to five dives a day in some of the most exciting sites in the Philippines. Plus, support for technical and rebreather divers. 
Atlantis Puerto Galera is also a perfect place to unwind with chef-prepared meals, on-site spa facilities, and sundown cocktails at the beach bar. After a long day of sun and fun, you'll feel perfectly at home lounging around in your oversized guest suite or private veranda. 
Great for: Dedicated divers and underwater photographers – this resort features top-end facilities for cameras and personal equipment!
Best time to visit: Plan your trip between April and September for warm water, excellent visibility, and calm surface conditions.
2. Asia Divers El Galleon
This luxurious and family-friendly resort offers world-class service, superb facilities, and scuba adventures for divers of all skill and experience levels.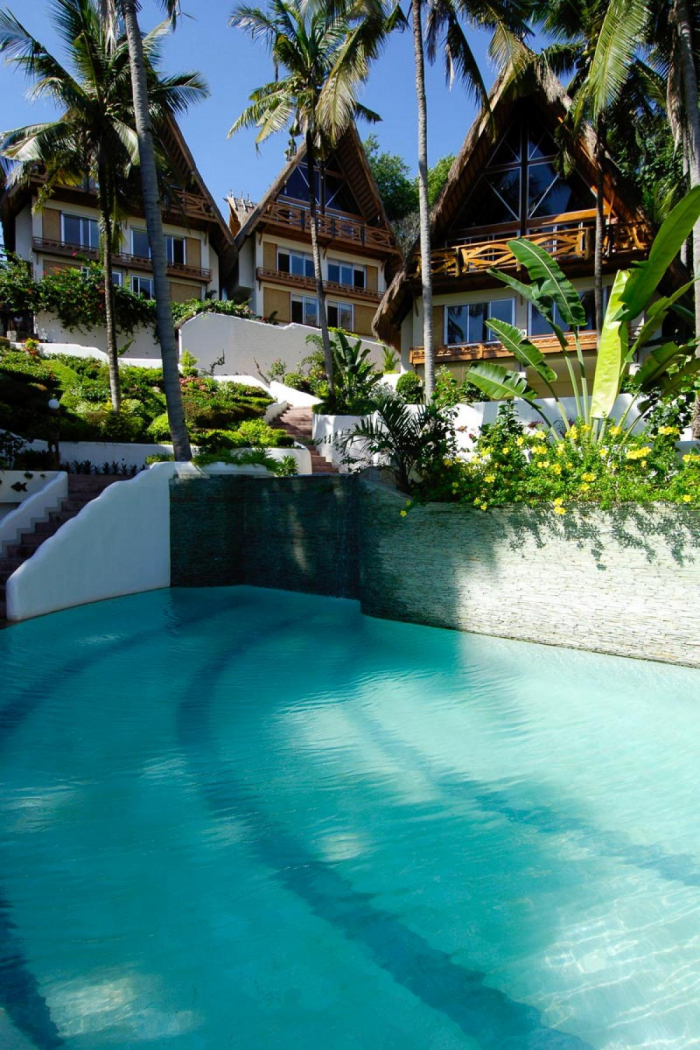 Located in the vibrant coastal town of Puerto Galera, Asia Divers El Galleon is a relaxed and peaceful beachfront retreat boasting fabulous views over Sabang Bay. Divers will love this resort's outstanding facilities for cameras and personal equipment, plus support and instruction for explorers of all kinds, from beginner to pro. Asia Divers also offers a variety of unique experiences like blackwater and technical diving. 
After a long day diving some of the region's most exciting sites, you'll be happy to kick back with a poolside cocktail, spa session, and delicious gourmet dinner. Are you planning a dry day or two during your stay? This resort also features excursions like jungle trekking, zip-lining, and cultural village tours, perfect for families and groups with non-divers. 
Great for: Divers of all skill levels, families with kids, and mixed groups. This resort offers plenty of activities for every guest in your group!
Best time to visit: For the best diving conditions and comfortable weather above water, plan to visit Puerto Galera between April and September.
Start planning your dive holiday to the Philippines
Search, compare and book from our hand selected dive resorts
3. Atmosphere
Atmosphere is one of the Philippine's most luxurious dive resorts, with an emphasis on first-class amenities and exceptional service, plus excellent diving just metres from shore.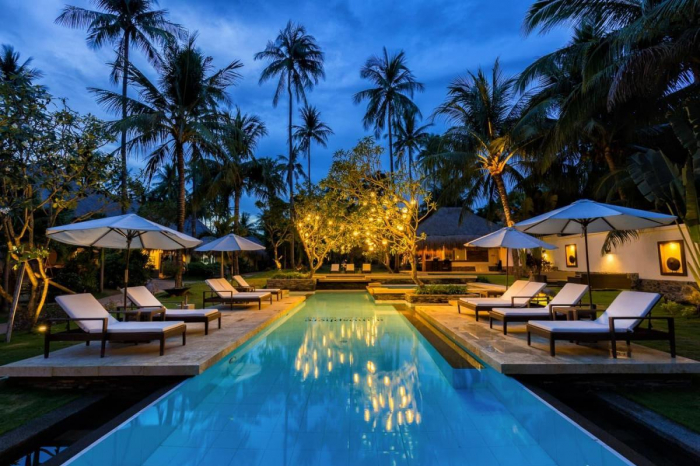 This resort strikes a perfect balance between lush facilities, fantastic diving, and the warmest of Filipino hospitality, so it's a top pick for families, groups, and couples. A diverse selection of dive sites around Dauin, Dumaguete, and Apo Island makes this an ideal base for exploration. And, dedicated divers will love Atmosphere's facilities including free nitrox, specialised areas for cameras and personal equipment, and an in-house marine biologist. When you aren't busy blowing bubbles, relax and unwind with beachside fine dining, spa services, guided yoga, and tropical drinks next to the resort's generous infinity pool. Atmosphere also provides daily childcare, perfect for parents who dive.
Great for: Adventurous divers and underwater photographers exploring in the region, and families with kids. 
Best time to visit: Plan your holiday between October and June for the best visibility and calmest ocean conditions.
4. Atlantis Dumaguete
This stunning tropical resort offers fantastic diving services, luxurious amenities, and easy access to Dumaguete's exceptional muck diving and lovely Apo Island.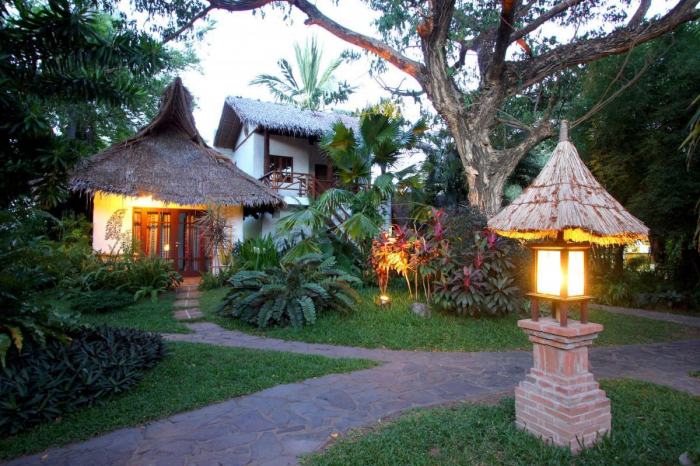 Part of the well known Atlantis Group, this high-end dive resort combines outstanding diving facilities, spacious and superbly appointed guest rooms, and excellent service. You'll love the property's peaceful setting, situated on a golden stretch of sand. And with luxurious extras like a pampering spa, fine dining, and calming outdoor areas, you're guaranteed to feel absolutely spoiled. 
Atlantis Dumaguete also offers land-based activities like birdwatching, tours to local villages, and short boat rides to the best dive sites in the area, including Apo Island. With small dive groups, a modern camera room, and up to five tanks a day, you're guaranteed to make the most of your time in the water. 
Great for: Dedicated divers, underwater photographers, and macro fanatics who enjoy a few creature comforts after a long day of diving.
Best time to visit: For the calmest and clearest water, plan to dive in this region between October and June.
5. Club Paradise
Enjoy barefoot luxury, indulgent guest services, and world-class diving in the Palawan Biosphere Reserve from this exclusive island resort located in Coron.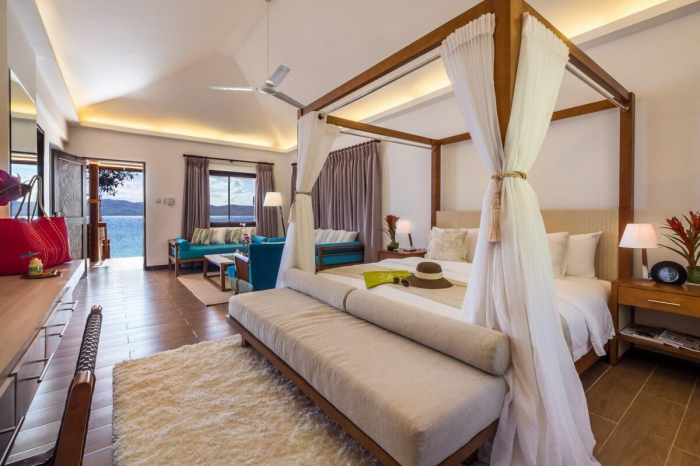 This paradise for divers offers a luxury tropical island experience with 700-metre pristine sand beach, multiple house reefs waiting to be explored right from the shore, and easy access to incredible diving in Palawan, Apo Reef, and beyond. Club Paradise is ideally situated for wreck divers as well, with twelve diveable World War II shipwrecks less than thirty minutes away by speedboat. 
When you aren't exploring the region's best sites, you'll feel utterly relaxed with high-end spa services, fine dining, sea and poolside cocktails, and seamless customer care. Club Paradise's stylish minimalist villas and suites are incredibly spacious, with plenty of room to spread out after an exciting day of diving. 

Great for: Dedicated divers, underwater photographers, and history buffs, just a short boat ride from the region's most vibrant coral reefs and WWII era wrecks.
Best time to visit: Coron's very best diving conditions and visibility fall between the months of December and March. 
---
Need help planning your dive holiday in the Phillipinnes?
Contact our expert team of passionate dive travellers and book your trip today!

---
---
Join the ZuBlu community to receive the latest insights and unmissable adventures
Don't worry, we'll only send you really good stuff - and we never share your details
---