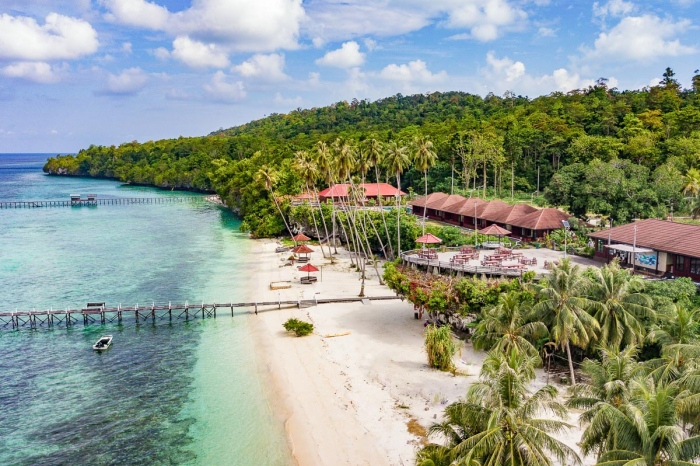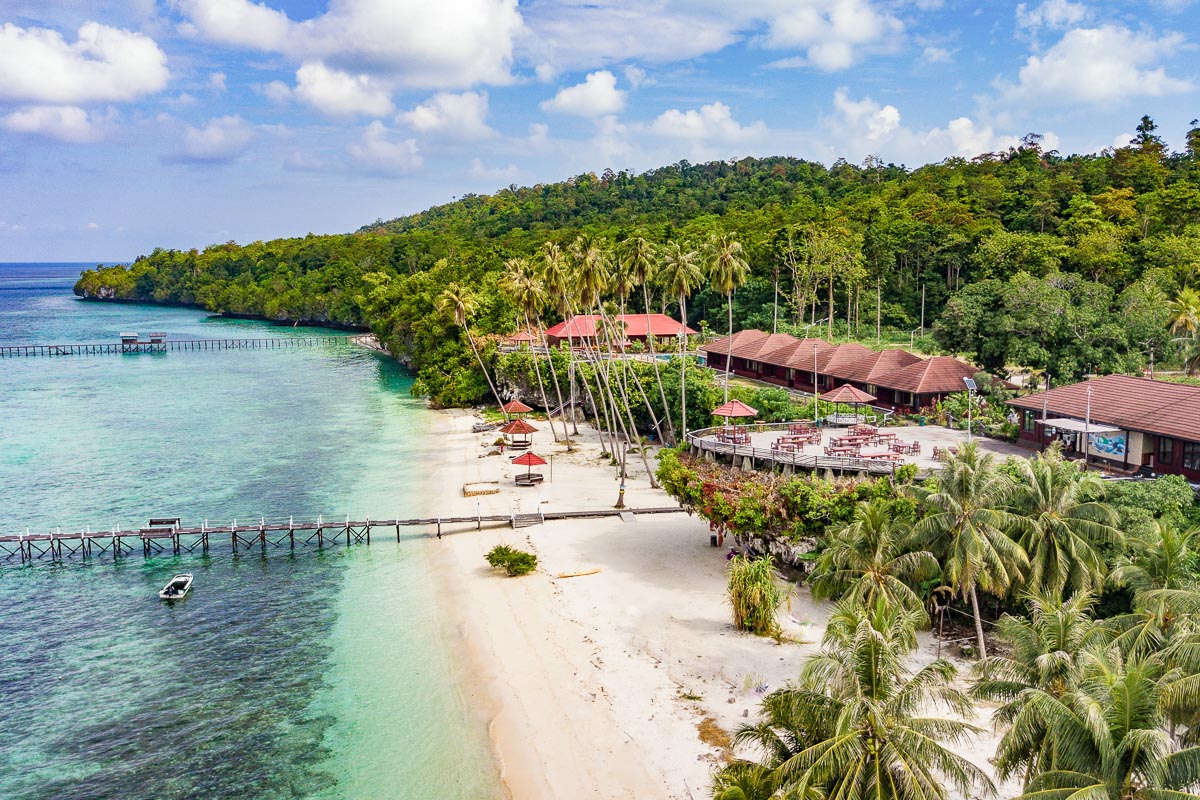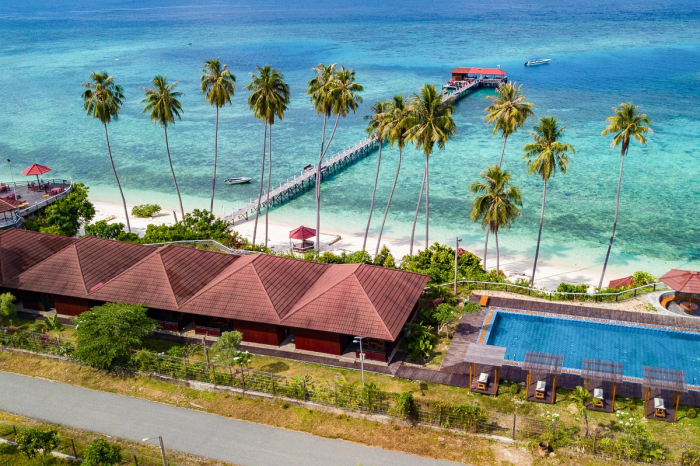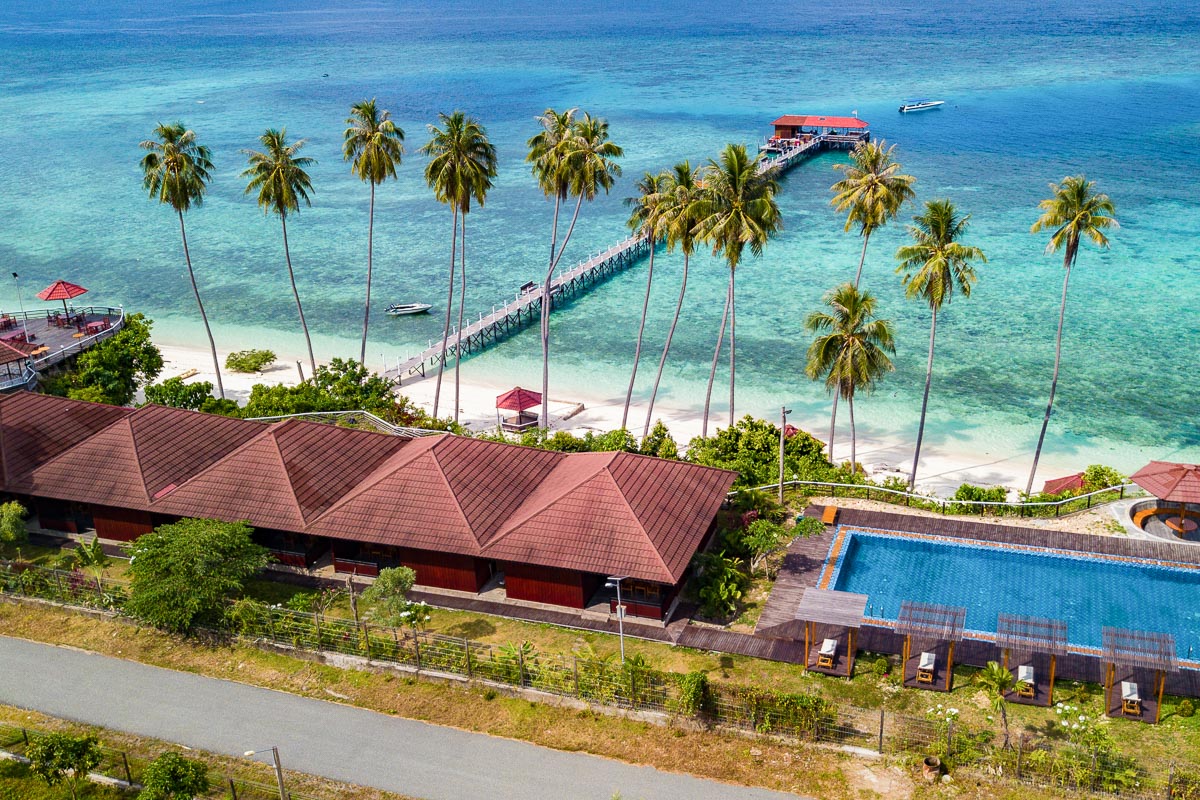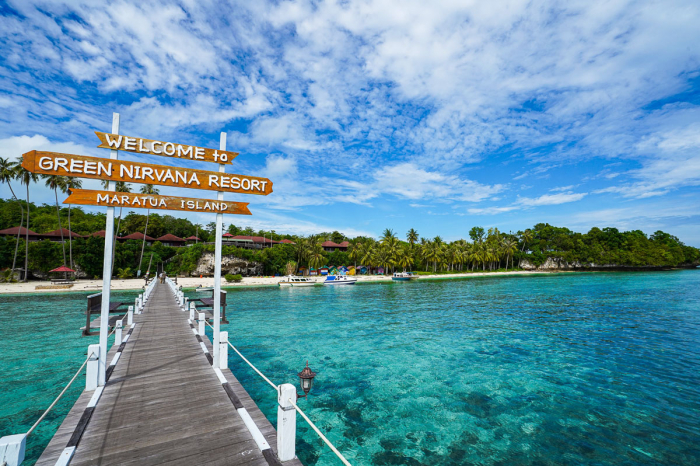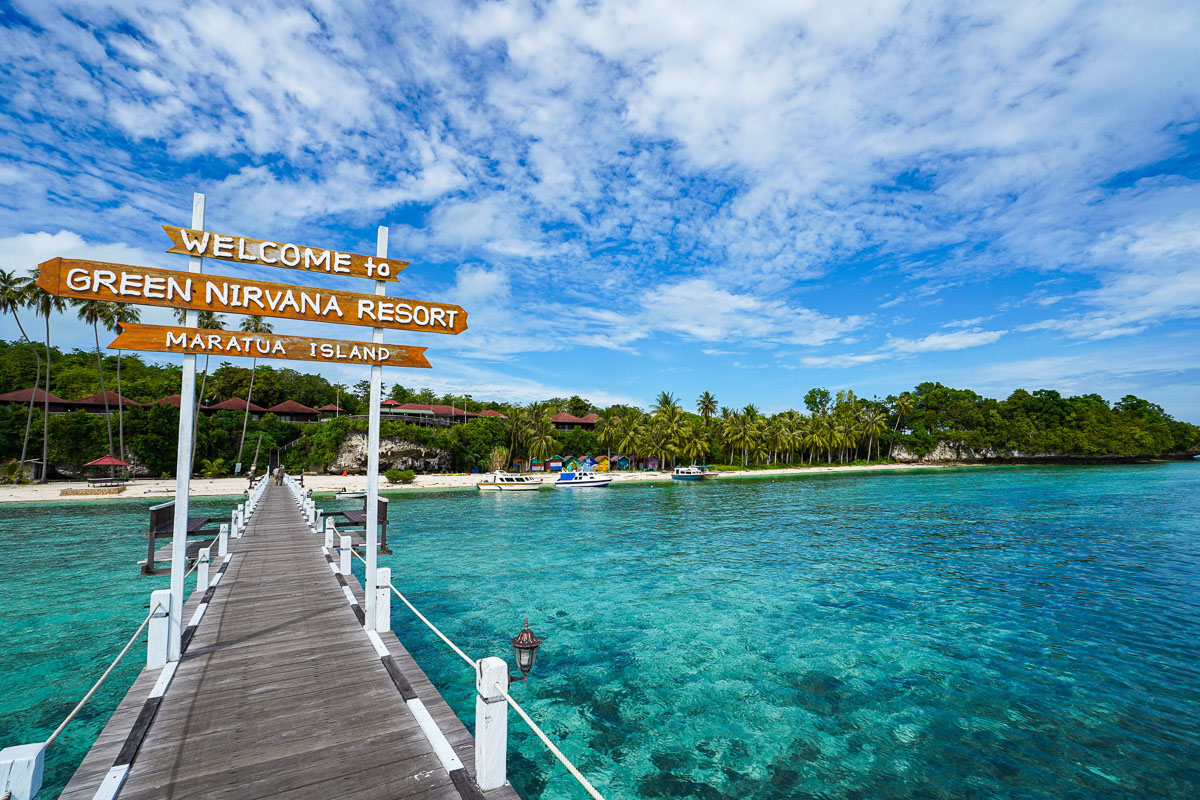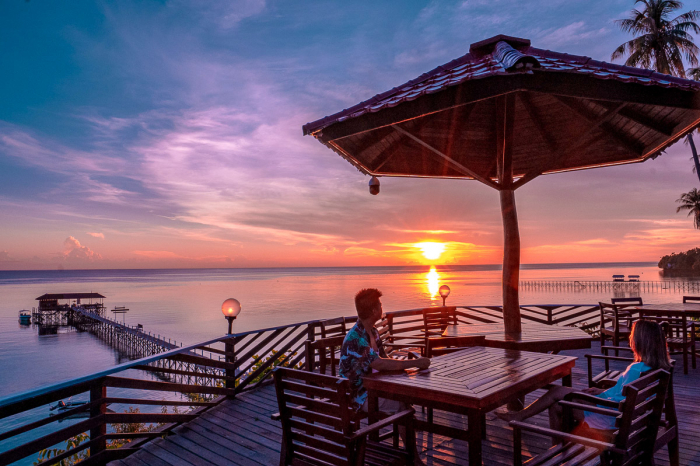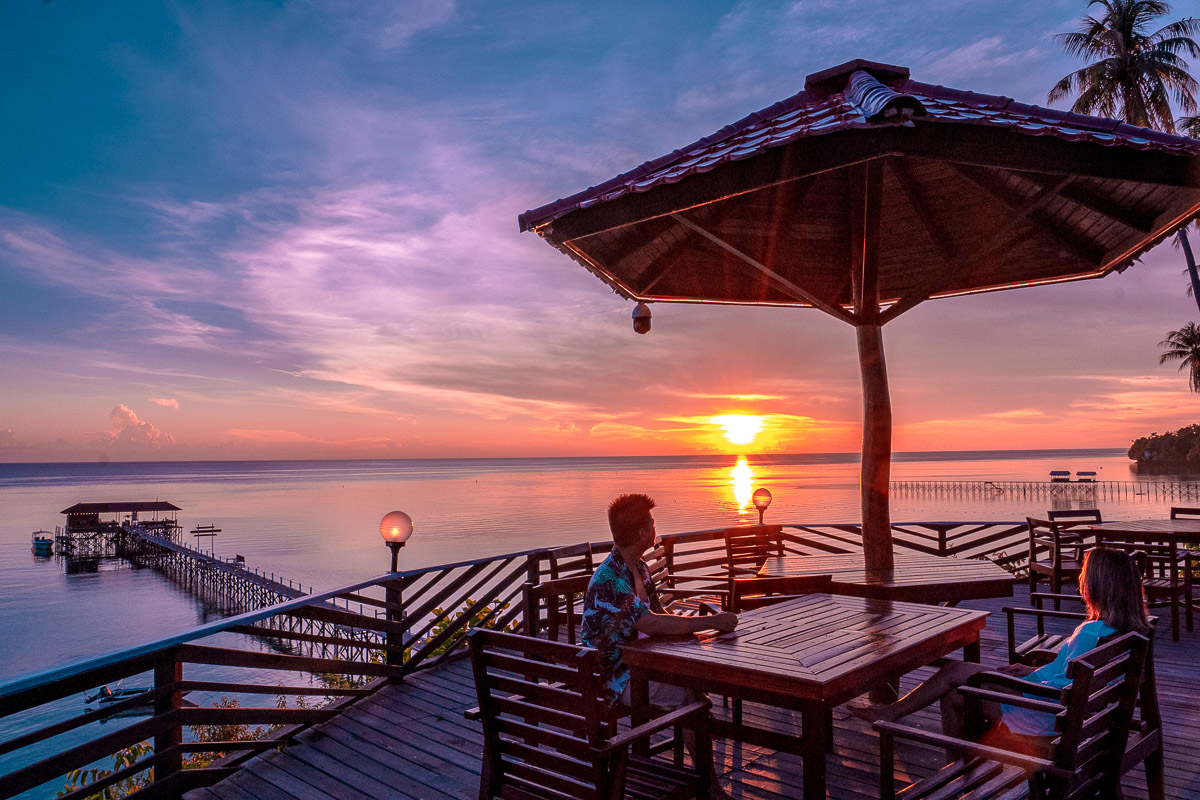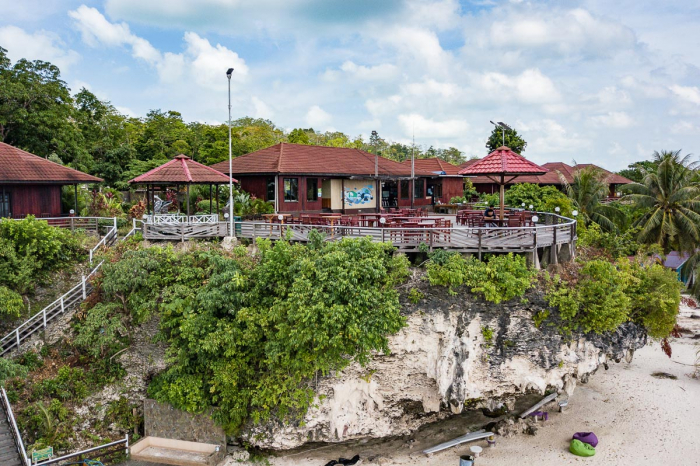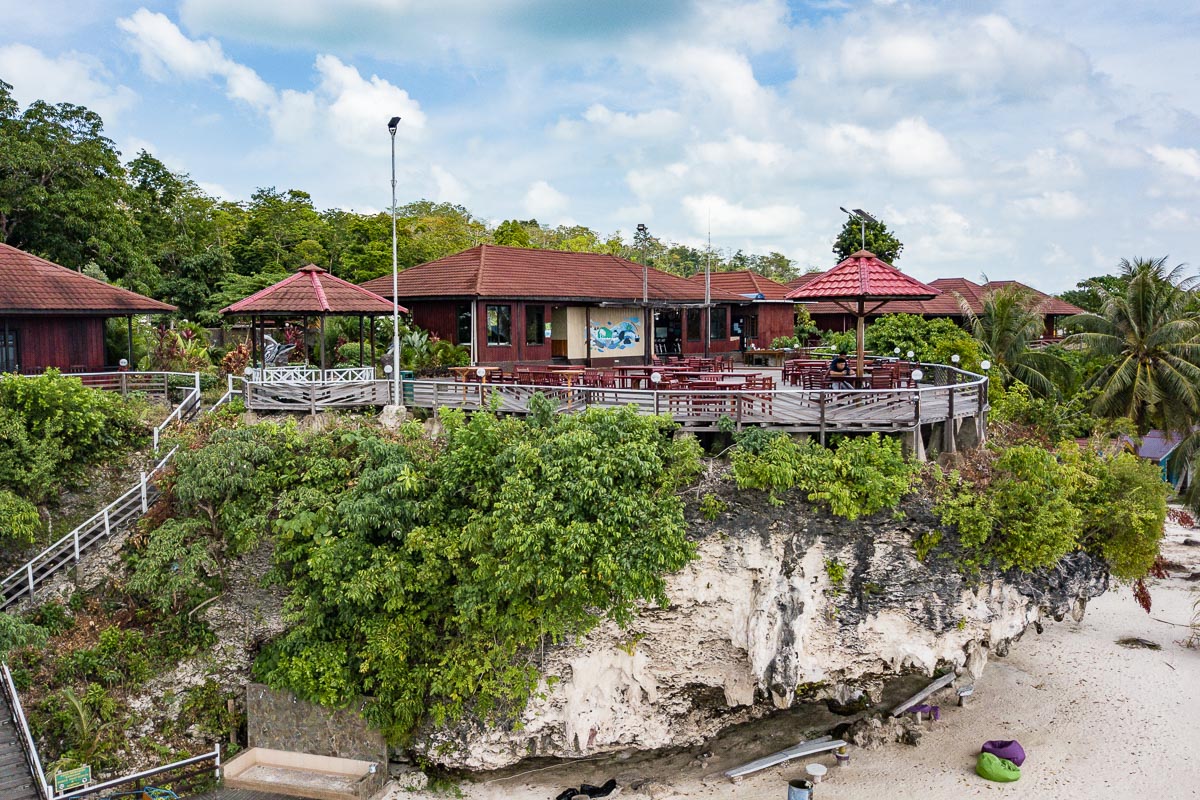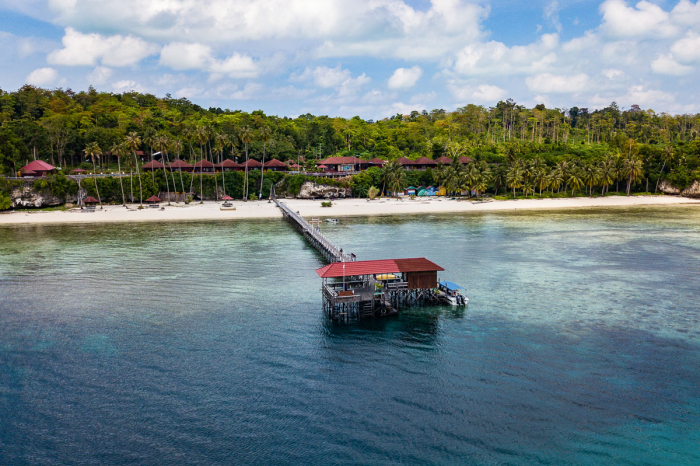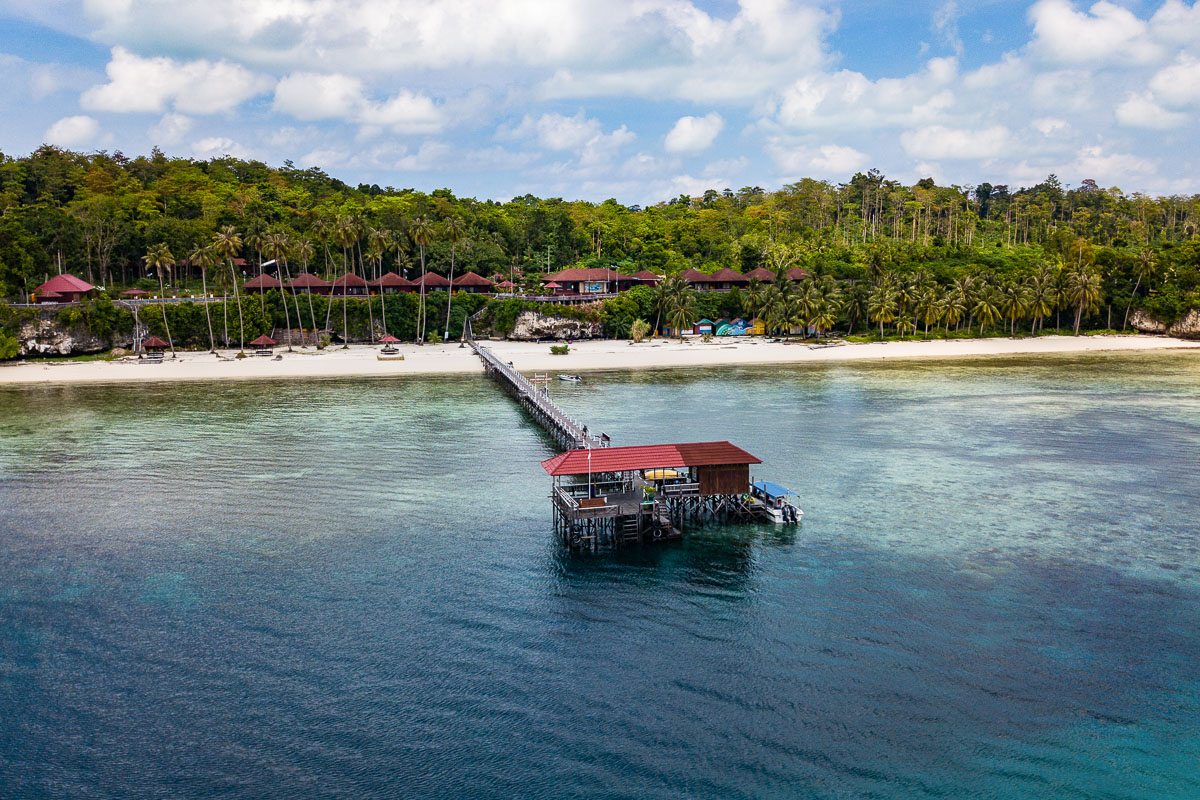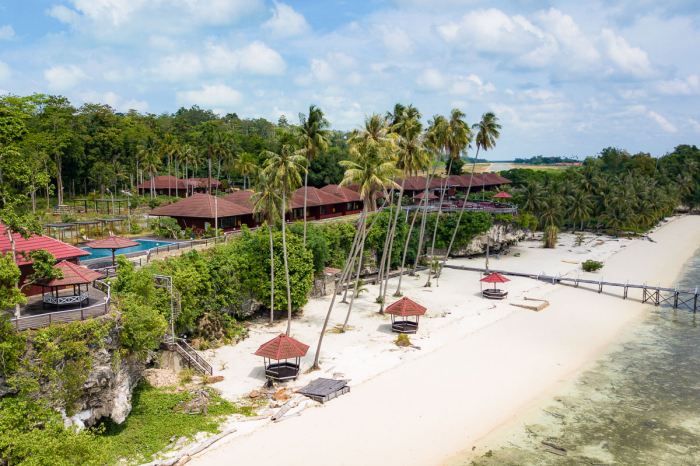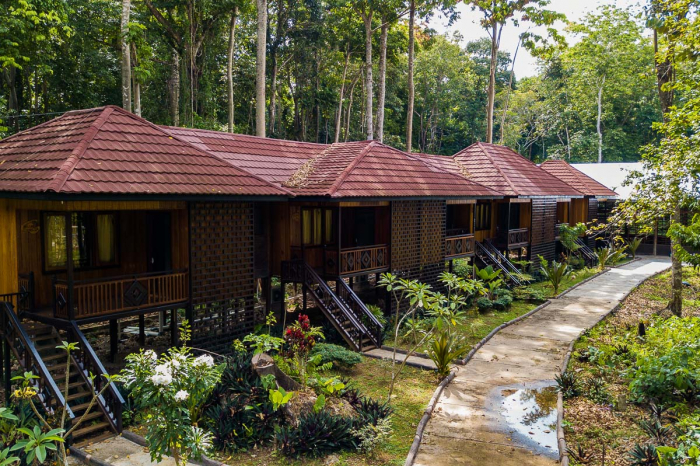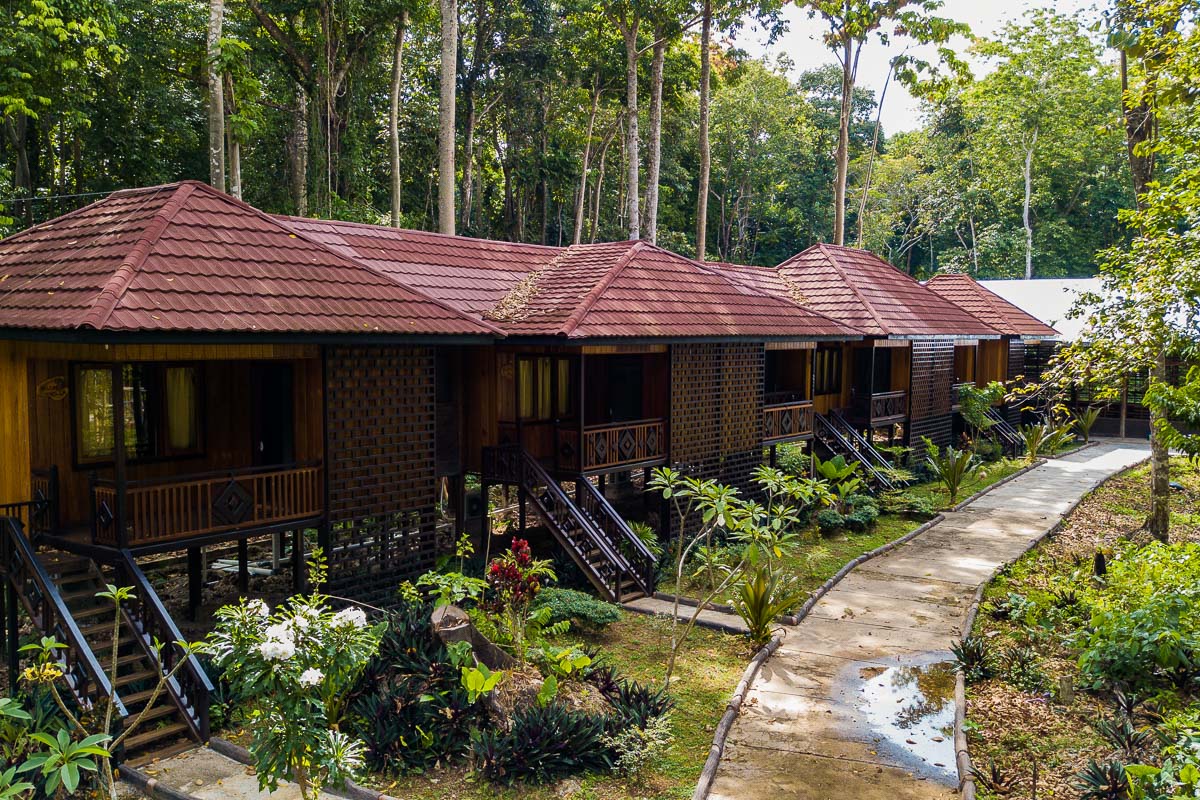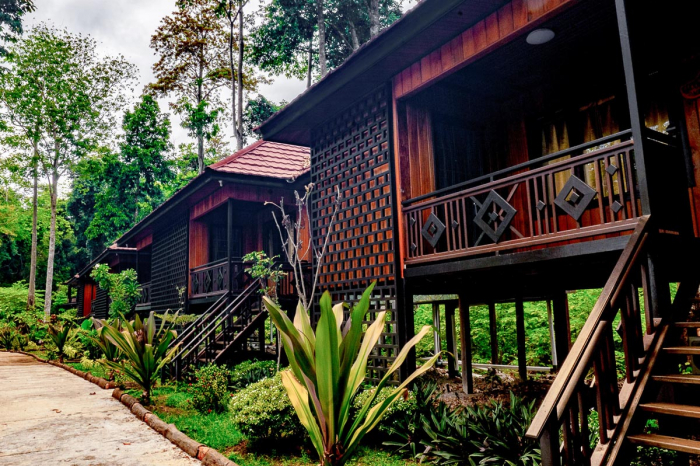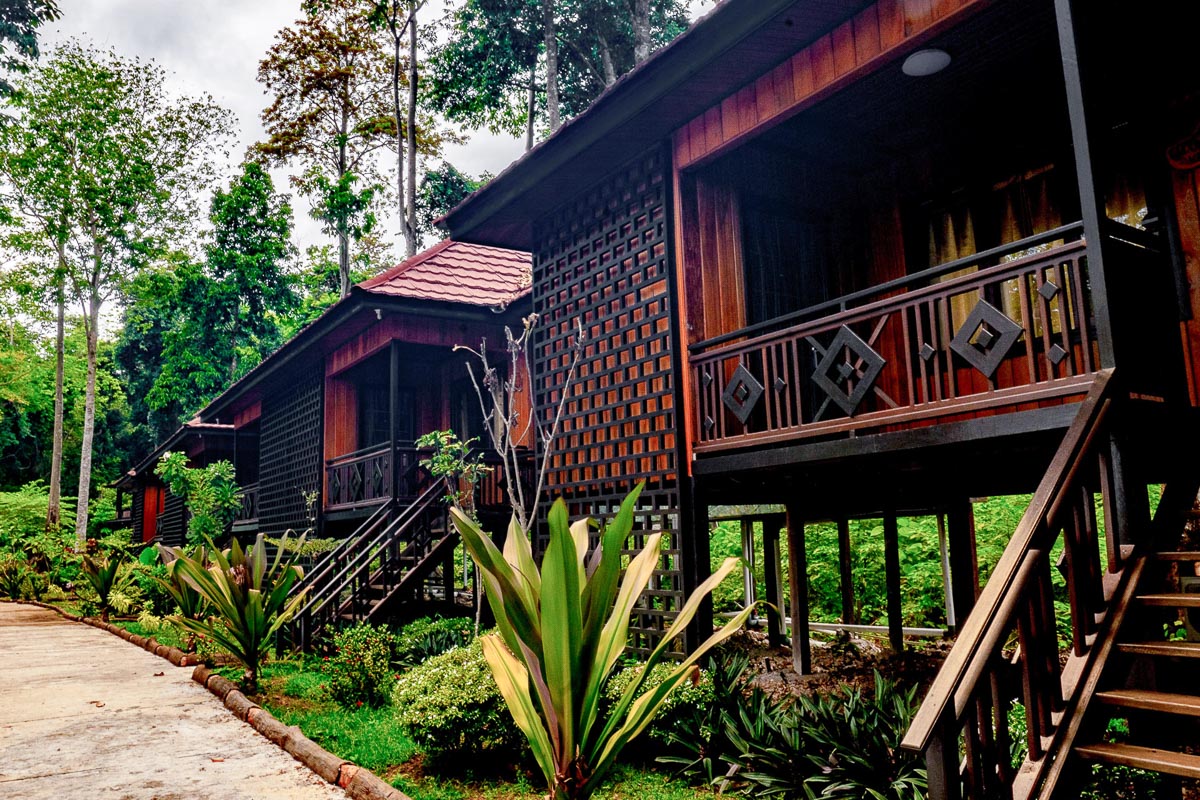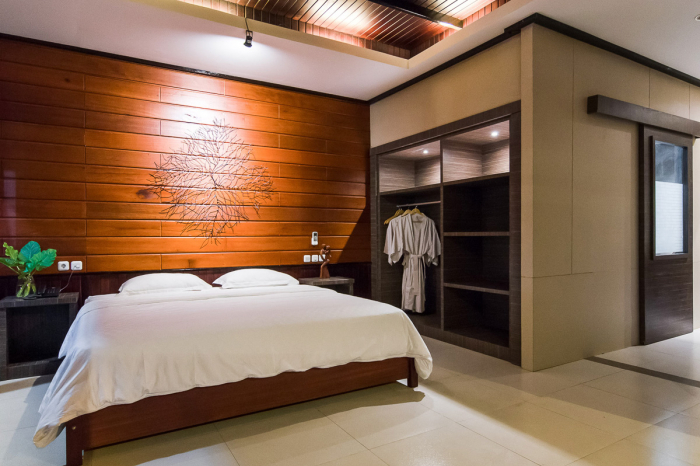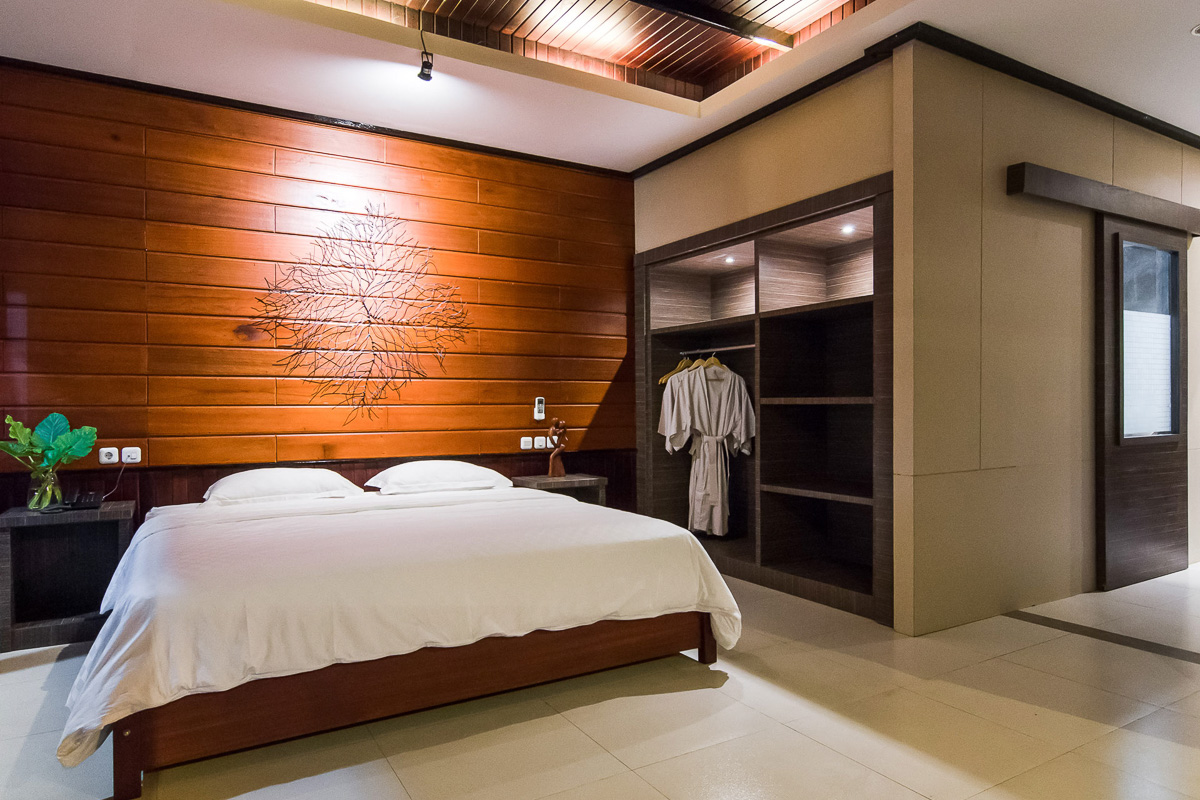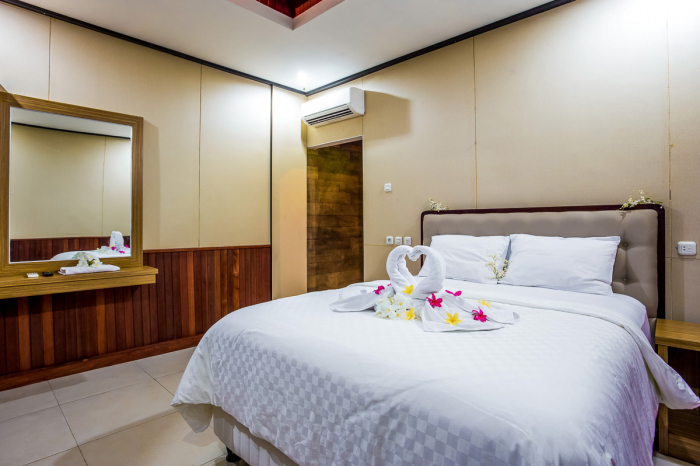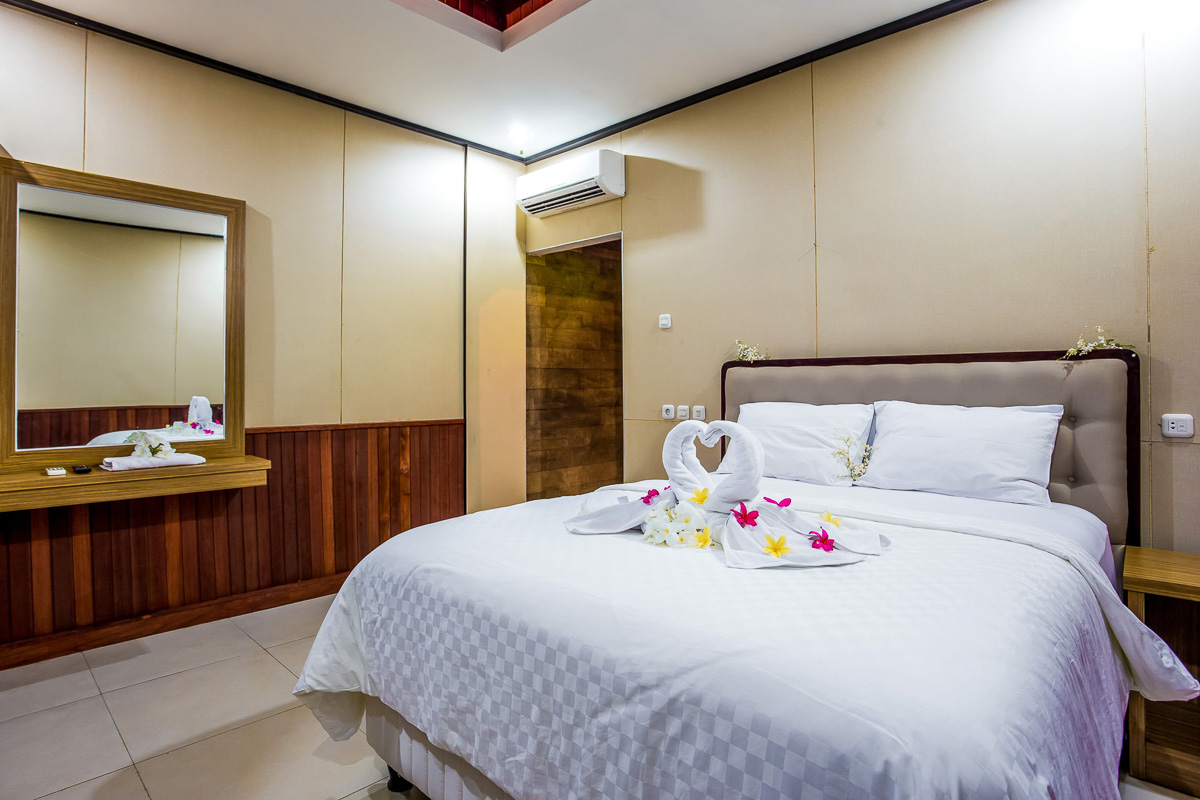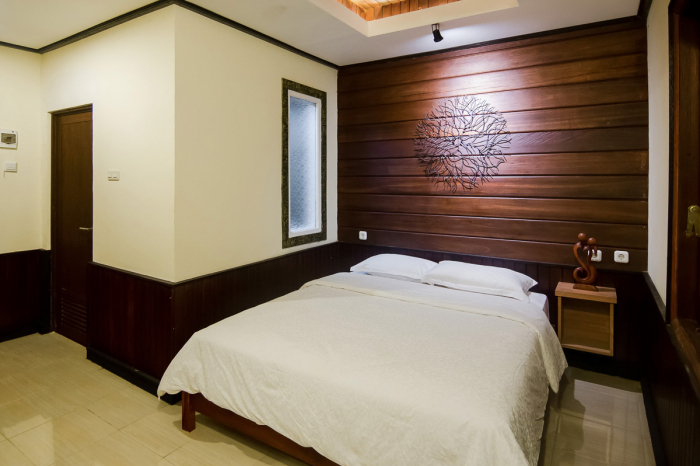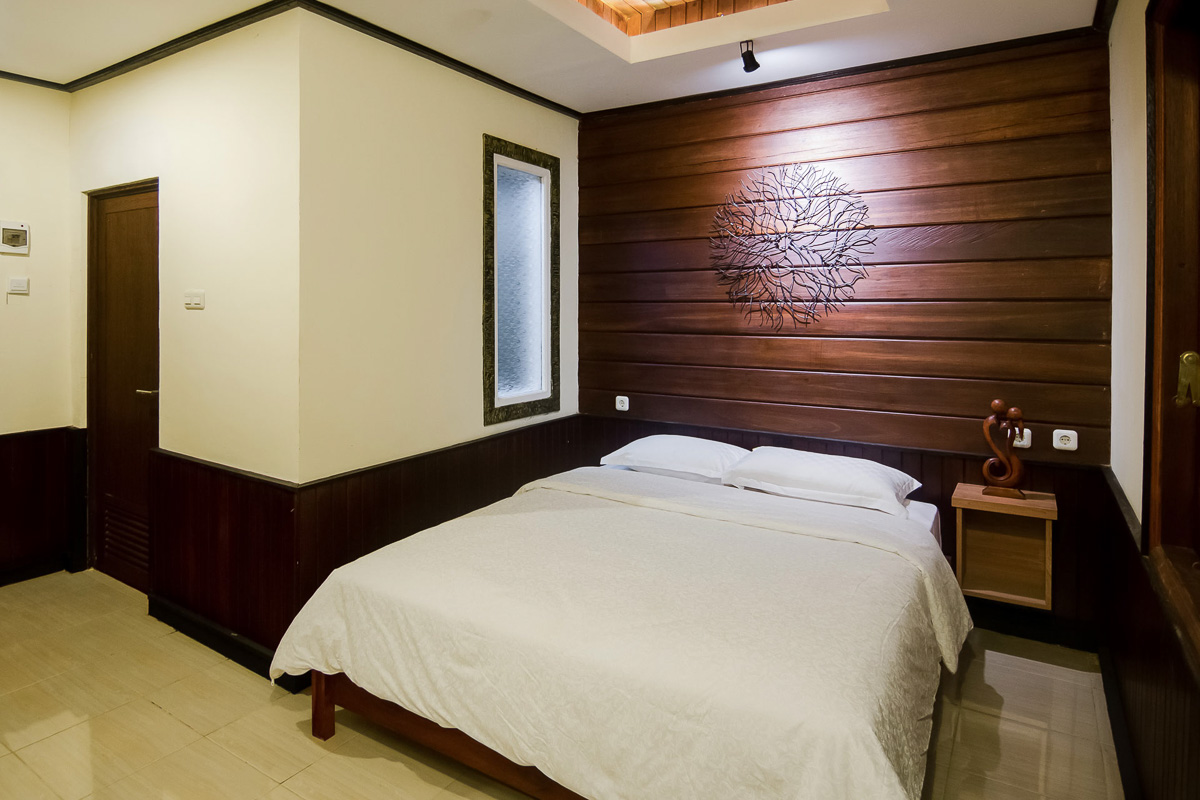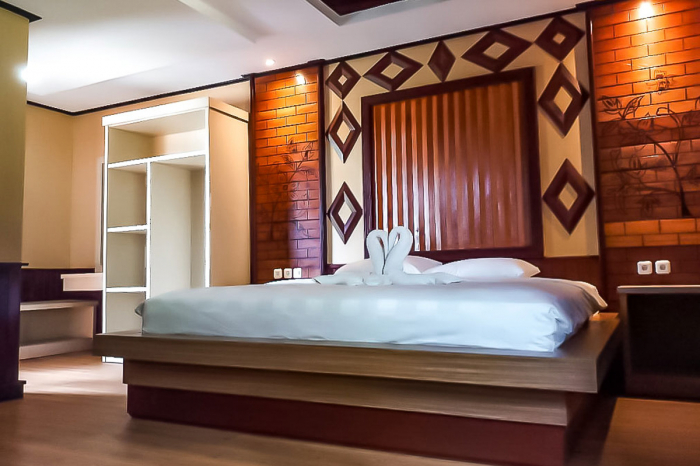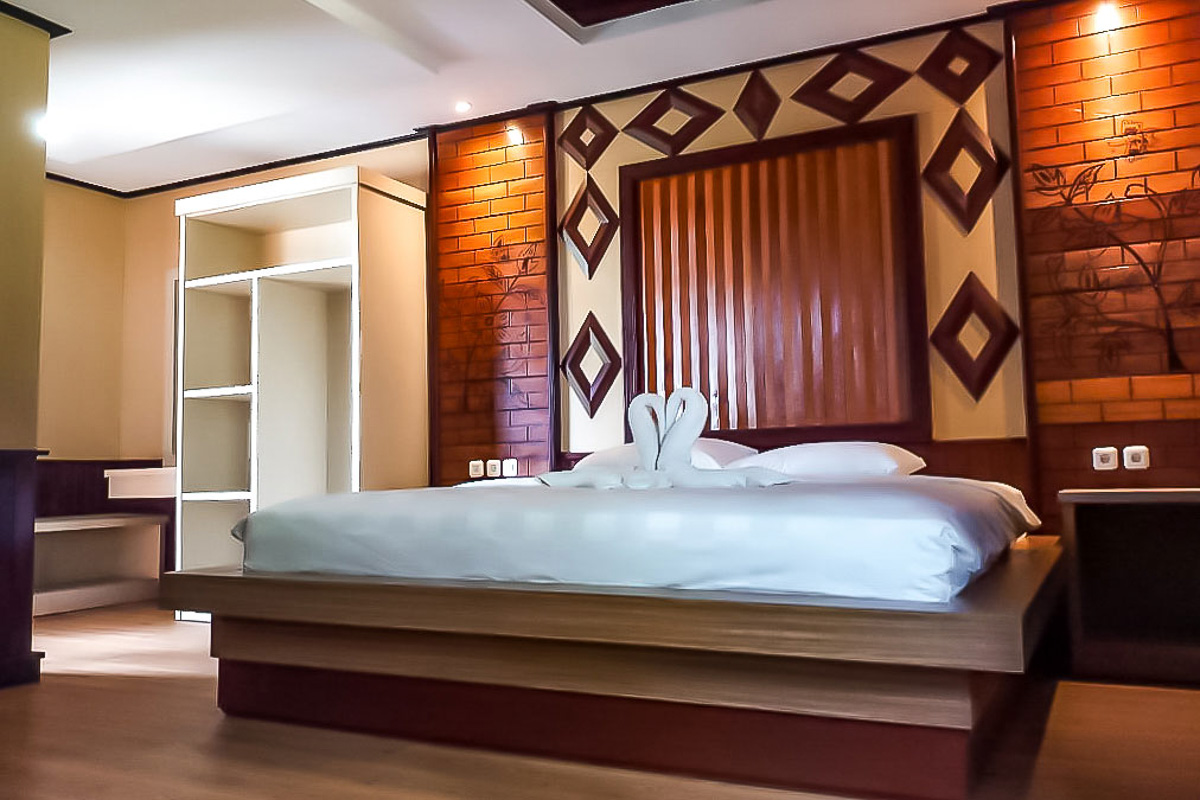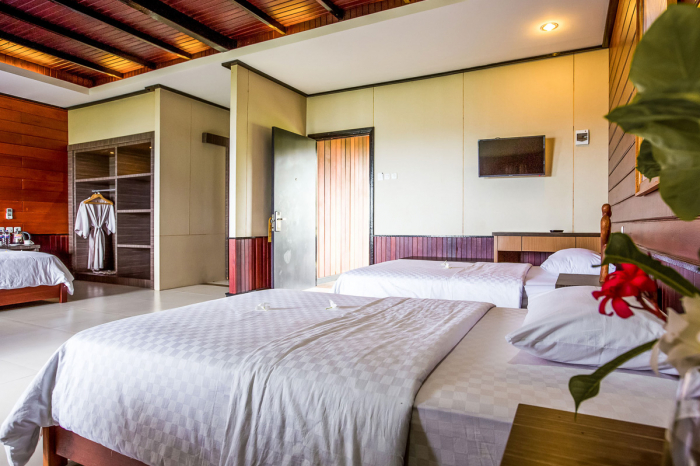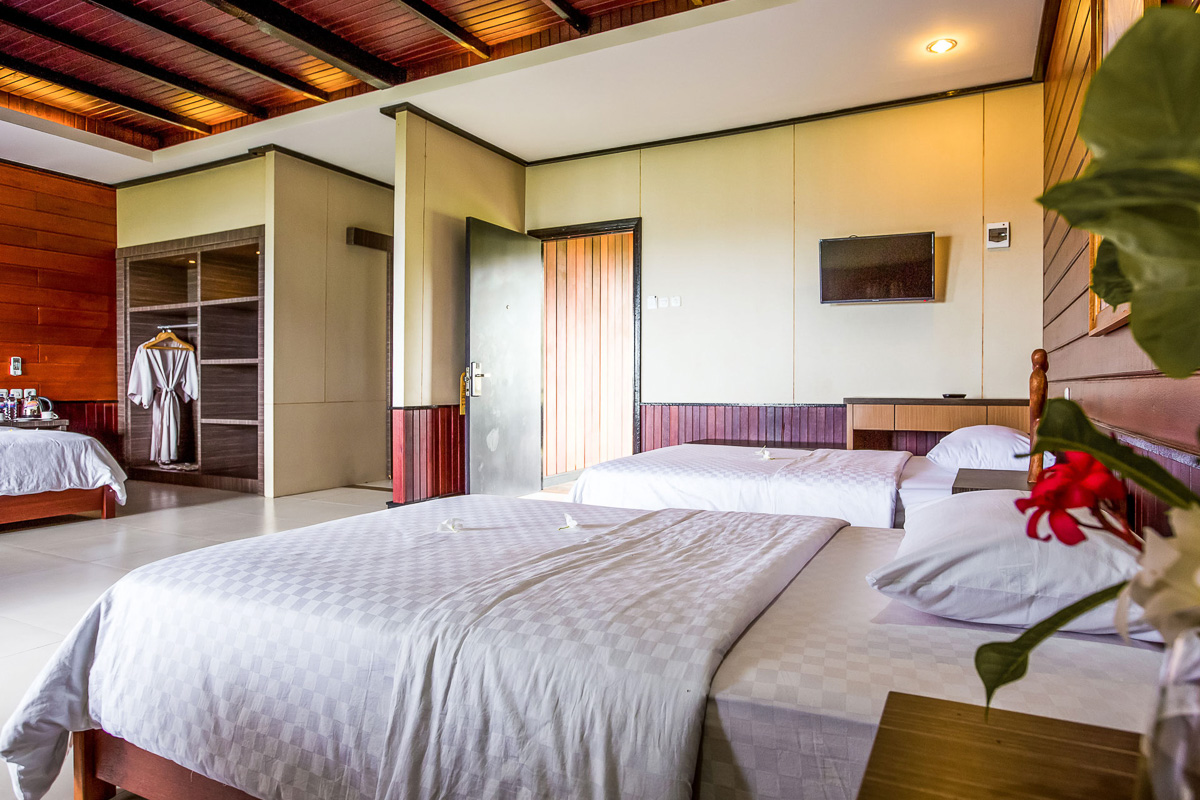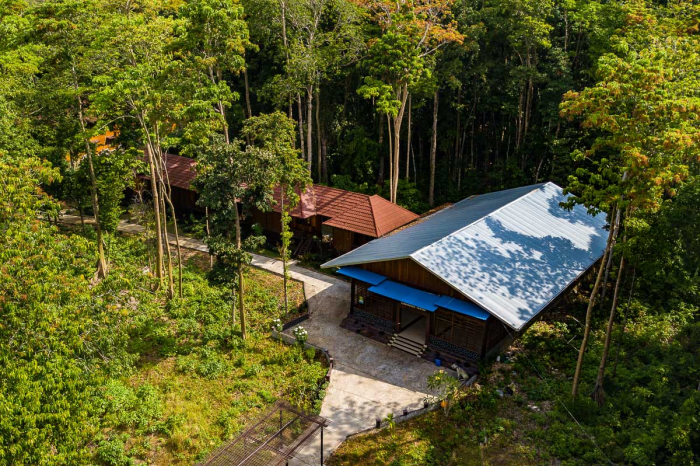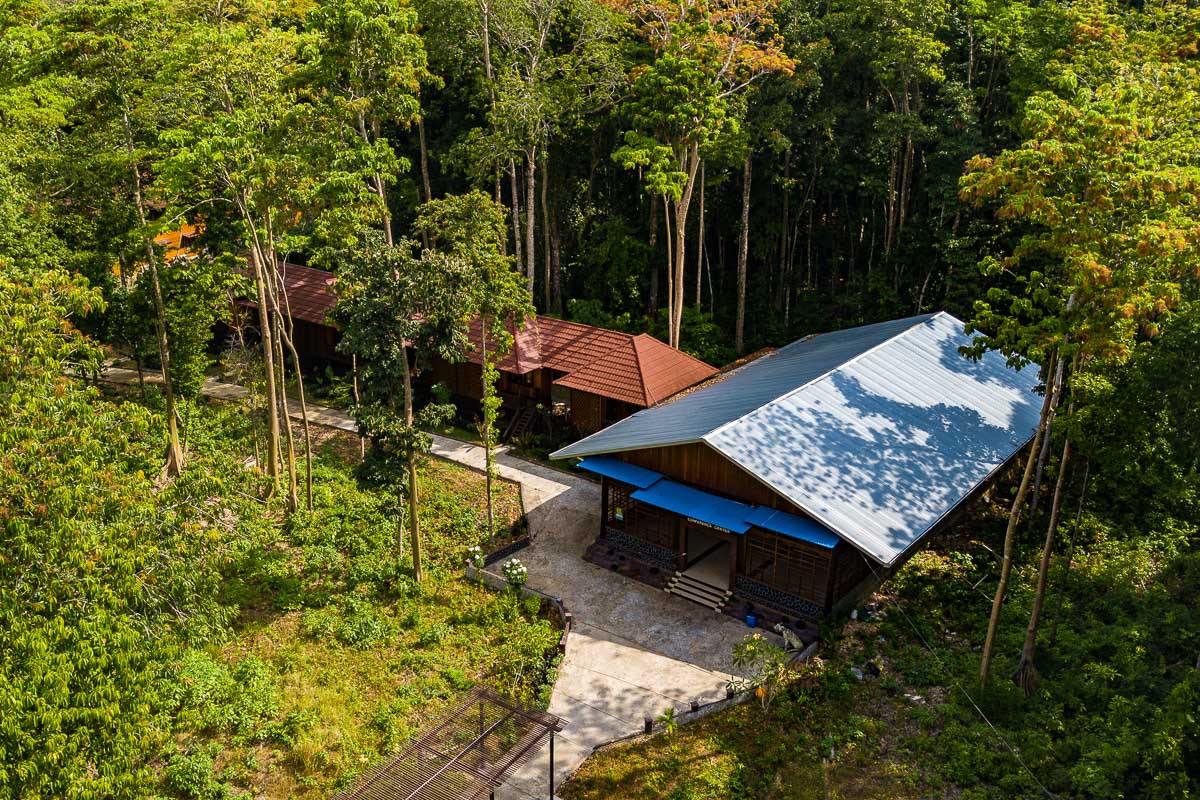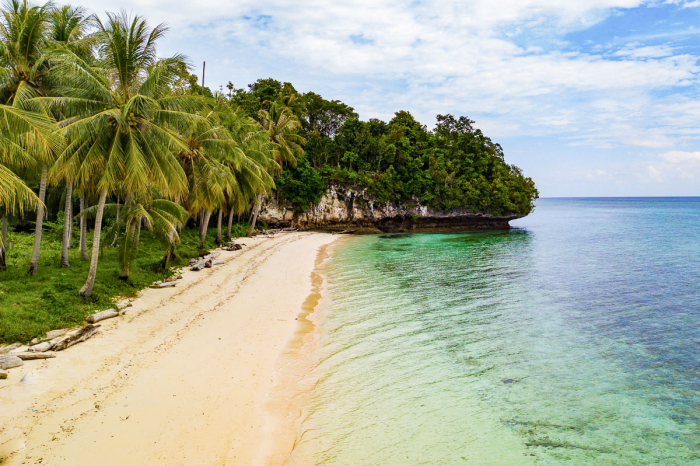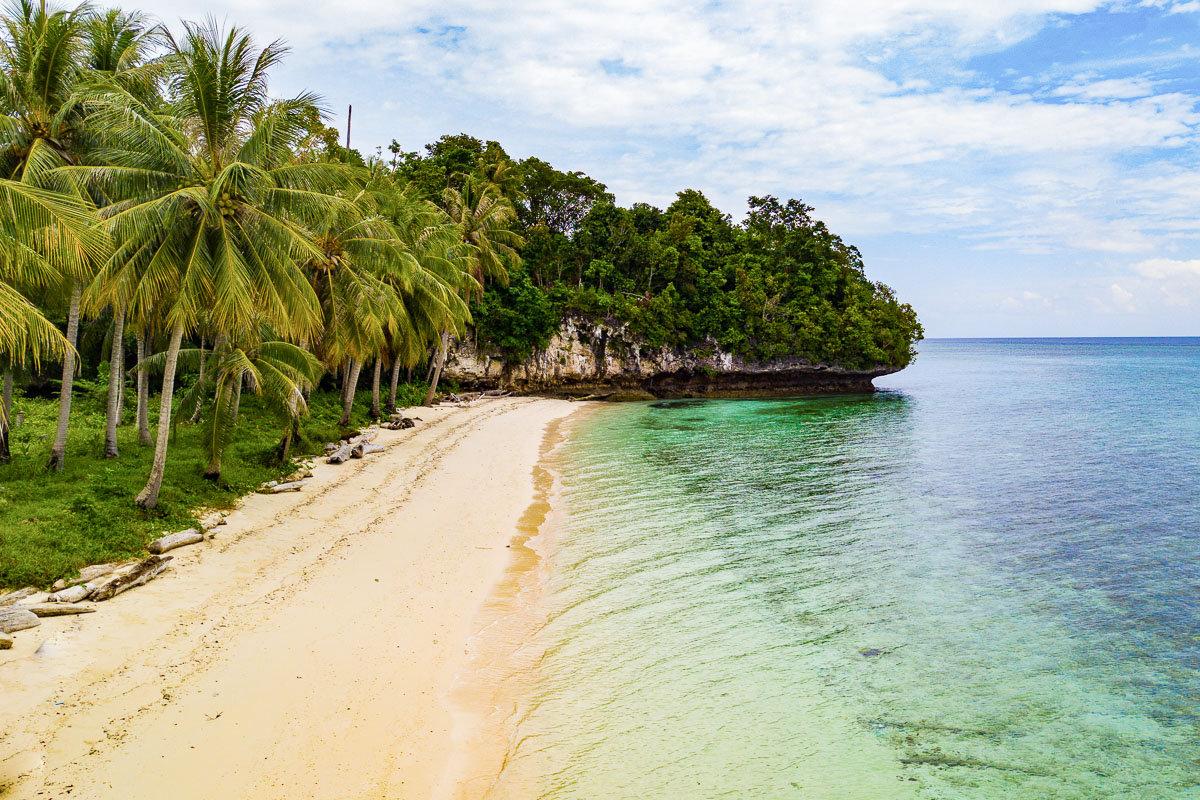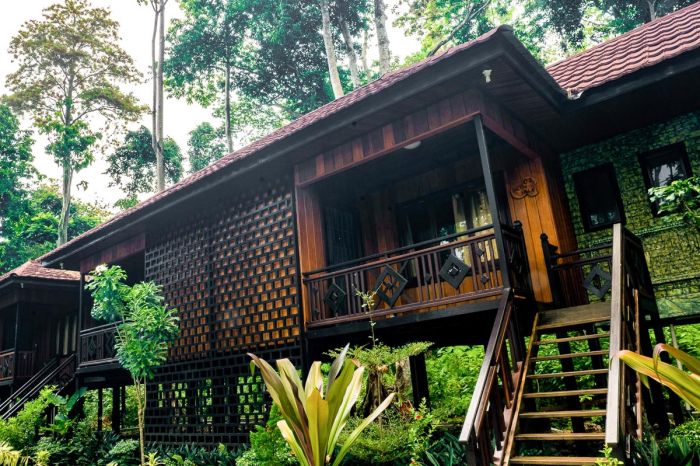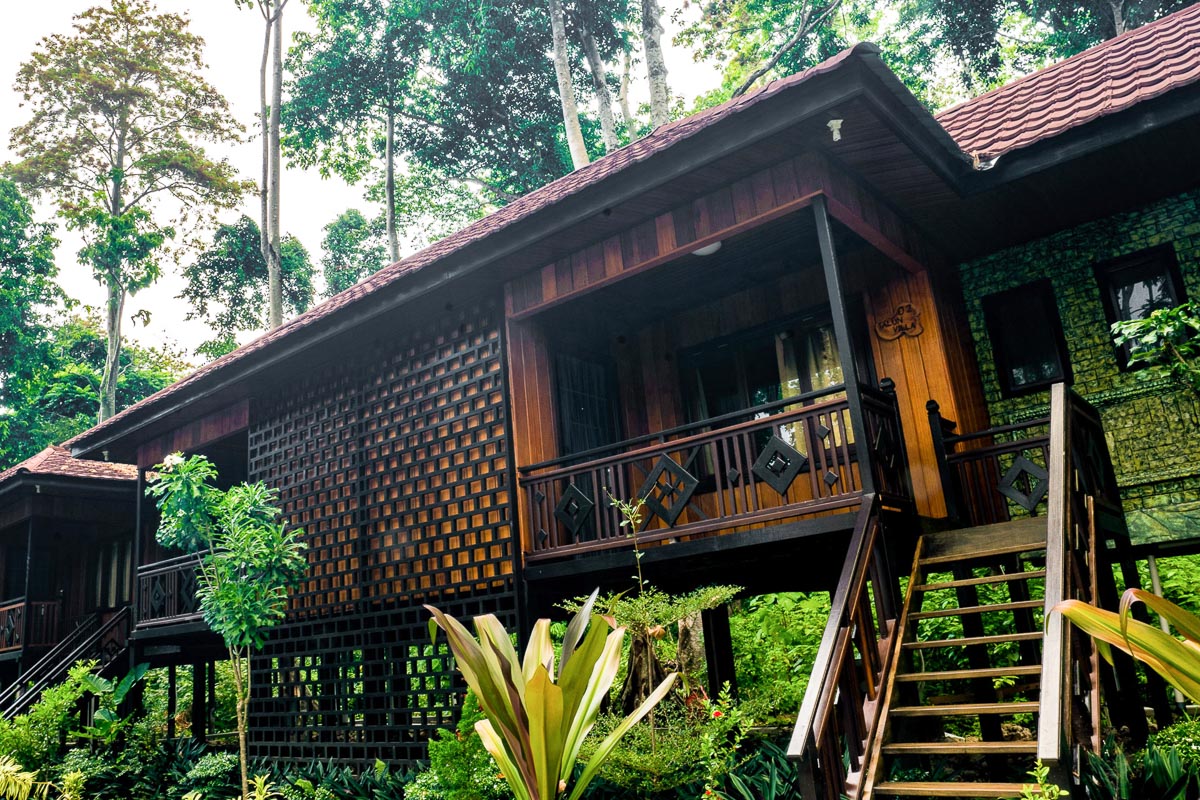 Overview
Dive Maratua's prolific reefs and channels, home to sharks and schools of fish
Explore nearby Sangalaki and Kakaban on day trips 
Savour a delicious, sustainable earth-to-table dining experience
Relax in natural surroundings at a sustainable, eco-friendly resort full of Indonesian character
Well known for its warm hospitality and friendliness, Green Nirvana on Maratua Island offers a memorable family-friendly getaway in the Derawan Archipelago. Set on an idyllic beach backed by dense tropical forest, it's the perfect eco-friendly resort for guests of all ages. Whether you're looking for world-class diving with sharks and mantas, lazy sunset cocktails, delicious earth-to-table dining, or simply a relaxing holiday, Green Nirvana has it all.
---
---
Amenities
---
About
About Green Nirvana
Green Nirvana is situated on Maratua Island in the Derawan Archipelago - the Indonesian side of Borneo. The resort is set amidst two hectares of coastline and pristine tropical forest, with a 300-metre long private beach backed by stunning cliffs. Taking the island's natural beauty as a source of inspiration, Green Nirvana was built with sustainability in mind. The entire postcard-worthy landscape has been carefully merged into the resort's design, giving the entire property a sustainable, authentic Indonesian feel that blends with stylish, modern comforts. 

Thanks to the ocean-facing pool, earth-to-table restaurant, and well-appointed Indonesian-style rooms, couples and families alike will feel right at home here. Combine all this with the island's lush jungles, caves, saltwater lakes, and magnificent reefs, and you'll have yourself all the ingredients for your dream Indonesian getaway.
Explore the resort
Green Nirvana has convenient, comfortable facilities for all the family. The resort's duplexes, beachfront villas and garden bungalows all blend into lush green surroundings - some just steps from the beach, while others overlook the pool and sea. The ocean-facing pool is the perfect relaxation spot after a run at the jogging track, and the sundeck boasts stunning ocean views where guests lounge and sip sunset cocktails. A long jetty stretches from the beach to the edge of the reef, offering jaw-dropping views of the island - ideal for getting that perfect holiday snap while you enjoy a cold beer over the ocean. The resort's eco-theme extends to the earth-to-table restaurant and bar, which serves flavourful dishes made with the freshest ingredients obtained sustainably from local farmers and fishermen.

If you're looking for adventure, the helpful staff are happy to organise tours and excursions. Rent a bike and explore the tropical forest of Maratua Island, or kayak around the nearby Haji Buang Lake. For a truly memorable experience, you can even swim with whale sharks at Talisayan or Derawan.
Diving from Green Nirvana
Green Nirvana's Kuhita Dive Centre offers excellent diving services, full equipment rental and NAUI dive courses. Daily diving starts at 6am, and continues with five dives per day including a night dive from 7pm. Divers can explore the stunning house reef from the beach or take a trip aboard the dive boat to the incredible sites around Maratua, Sangalaki, Kakaban, and Derawan. All are within 20-40 minutes of the resort and most are suitable for all skill levels, though some do require experience. The dive boat sometimes visits the stingless jellyfish lake on Kakaban Island during surface intervals - a unique experience to add to your diving day.
The entire Derawan Archipelago is famous for its extraordinary topography, healthy reefs and magnificent encounters with manta rays, various shark species and turtles. Maratua Island itself has a gorgeous lagoon that fills and drains through a single channel, creating strong tidal flows and currents that attract big pelagics. Don't be surprised to see grey reef sharks, leopard sharks and white tip reef sharks, as well as eagle rays, devil rays, giant stingrays and schools of barracuda and jacks. Lucky divers might encounter hammerheads, thresher sharks and even the occasional whale shark - but of course, these aren't guaranteed sightings! Outside the channels, there are fringing reefs teeming with a wealth of vibrant marine life, a huge variety of hard and soft corals, rare macro critters and tons of tropical fish action.
---
Top tips
Nearby Kakaban Island is home to an unusual lake filled with stingless jellyfish. Ask the staff about visiting during your stay to experience this rare phenomenon.
Mid Reef is the best place to spot thresher sharks, while Turtle Traffic offers plenty of  turtle sightings. For enormous schools of barracuda, dive at Big Fish Country!
Experience the Sangalaki Manta Run, where huge numbers of manta rays gather to feed on plankton on Sangalaki's east coast.
Visit between mid-May and mid-September for the best chances of swimming with whale sharks at Talisayan.
Conservation
Recognising the power of the local community, Green Nirvana provides Maratua's islanders with hospitality and tourism skills to make them a part of Indonesia's tourist industry. This mindset is seen in its friendly team - more than 70% of staff come from the surrounding villages. By teaching these skills and combining the wisdom of the local community with professionals from elsewhere, they have created a getaway that can change lives.

Green Nirvana's concern for the environment has led to environmentally friendly practices wherever possible. For example, most toiletries used in the resort are biodegradable and cornstarch-based, and their two-in-one body wash and shampoo is made from chemical-free herbal ingredients. Inspired by the concept of earth-to-table, Green Nirvana strives to offer guests an authentic Indonesian dining experience while maintaining sustainable foraging and organic farming. They work with local farmers and fishermen to serve the best and freshest ingredients, all which are obtained ethically and sustainably.
---
Diving
Diving in Derawan, Sangalaki and Maratua

Running parallel to Kalimantan's northern coast, the Derawan Islands boast some of the best frontier diving in Asia. The effort required to get to these remote reefs and atolls, means that the Derawan Islands have remained 'under the radar' for many divers. But, for those willing to make the long journey, Derawan, Sanagalaki and Maratua offer incredible diving experiences. Whale sharks, turtles, manta rays and huge schools of fish are all on the cards, not to mention the world-class muck diving!