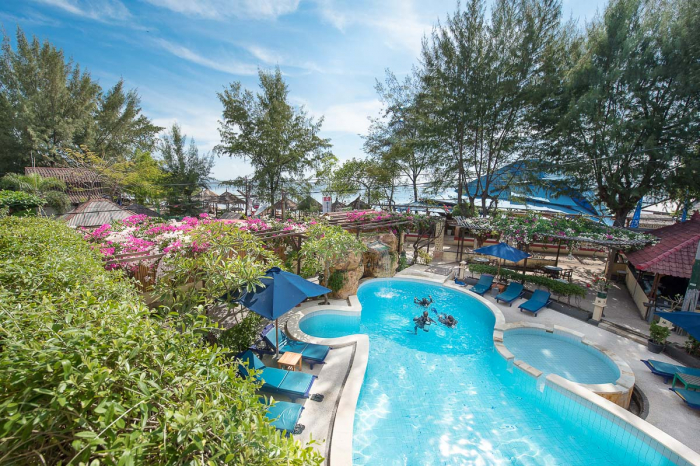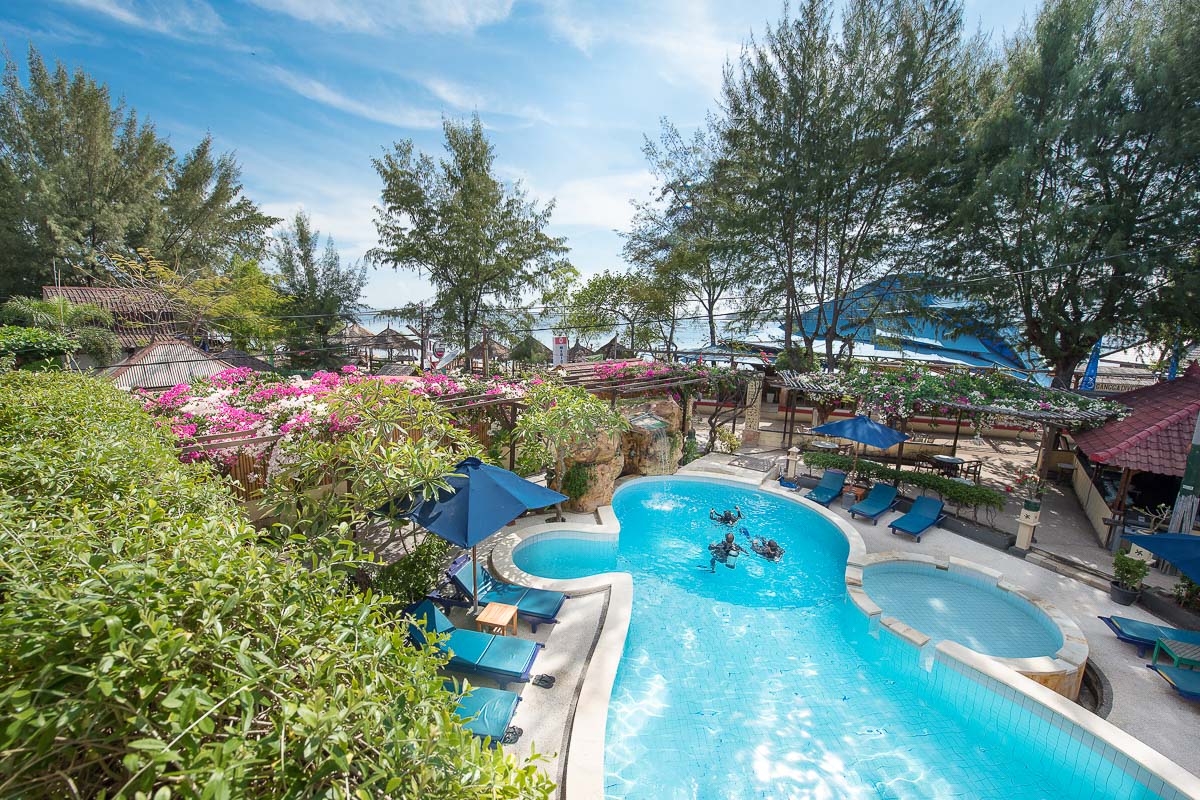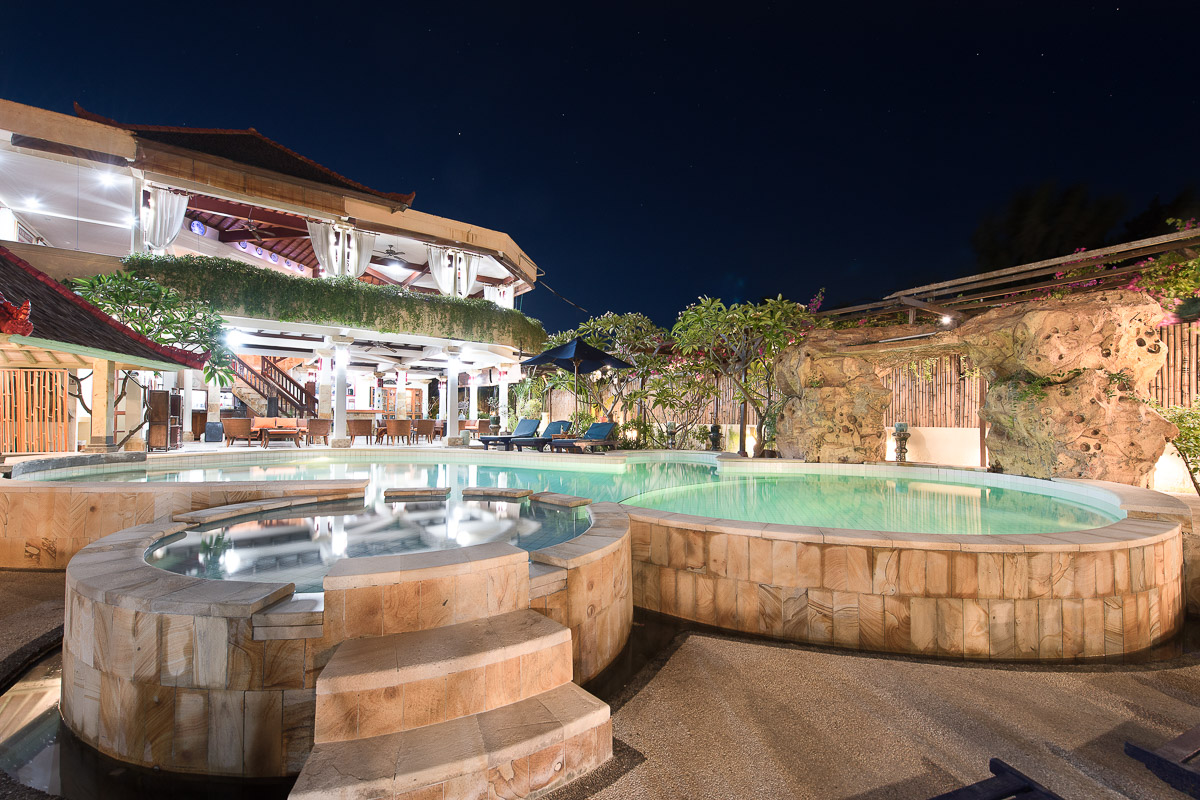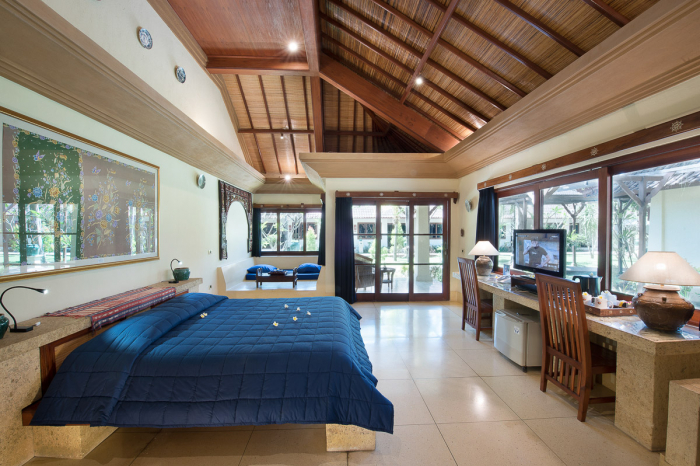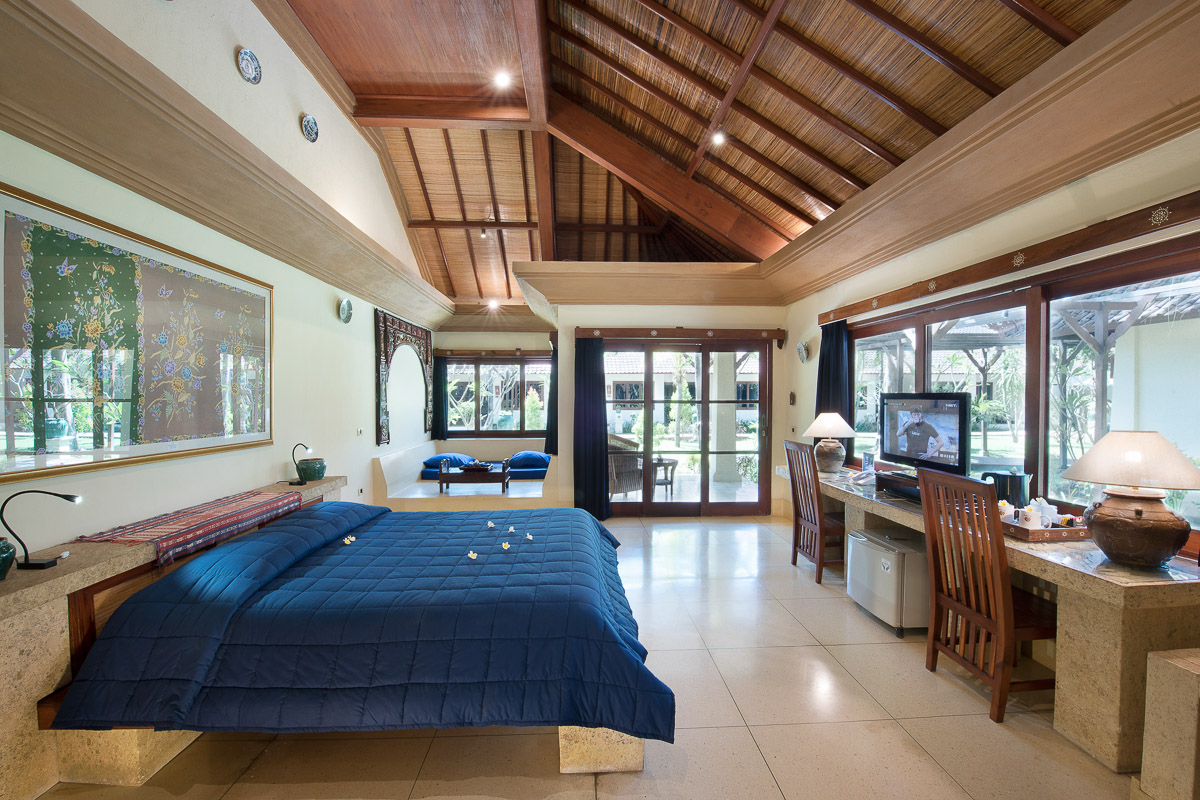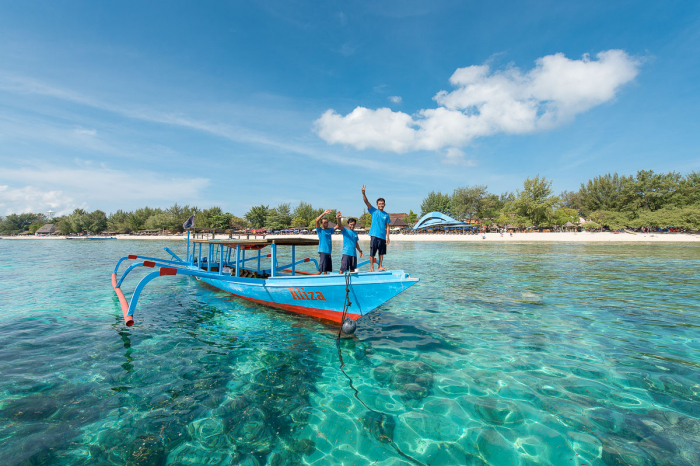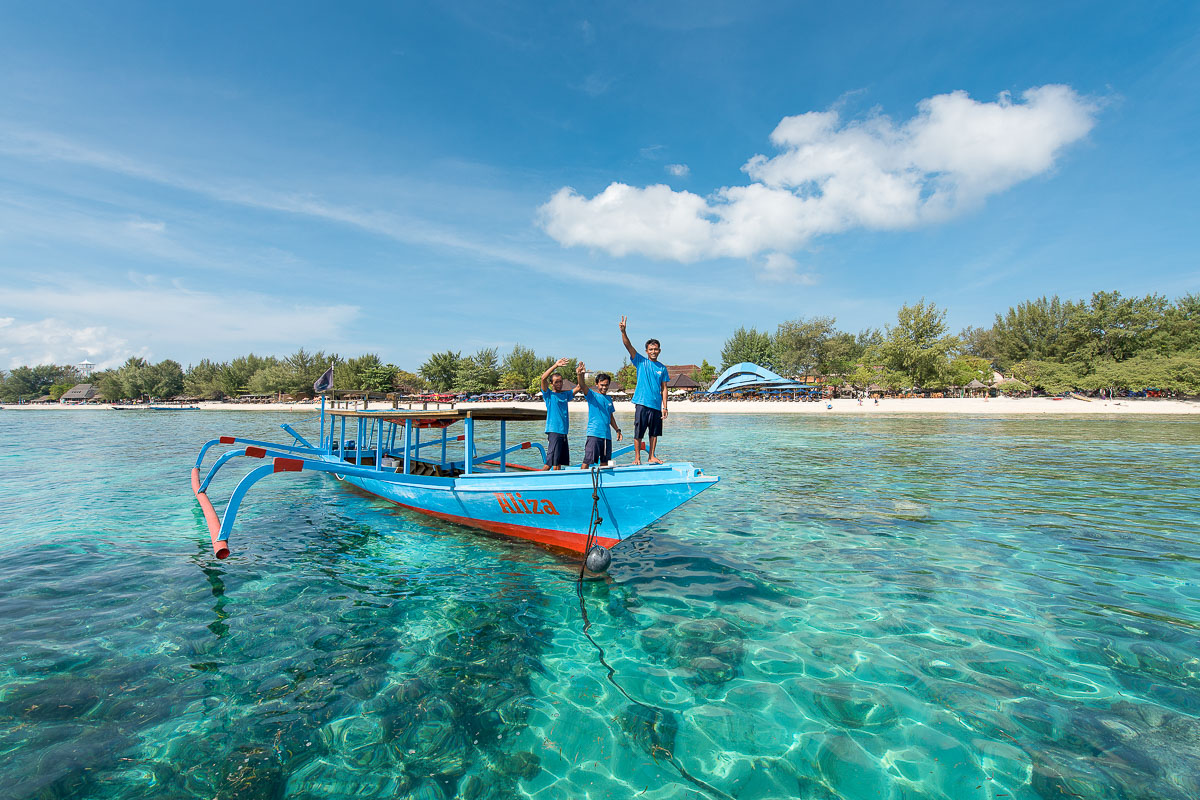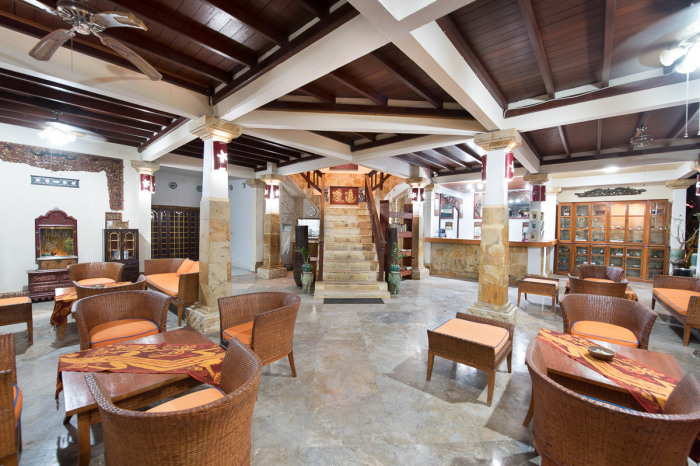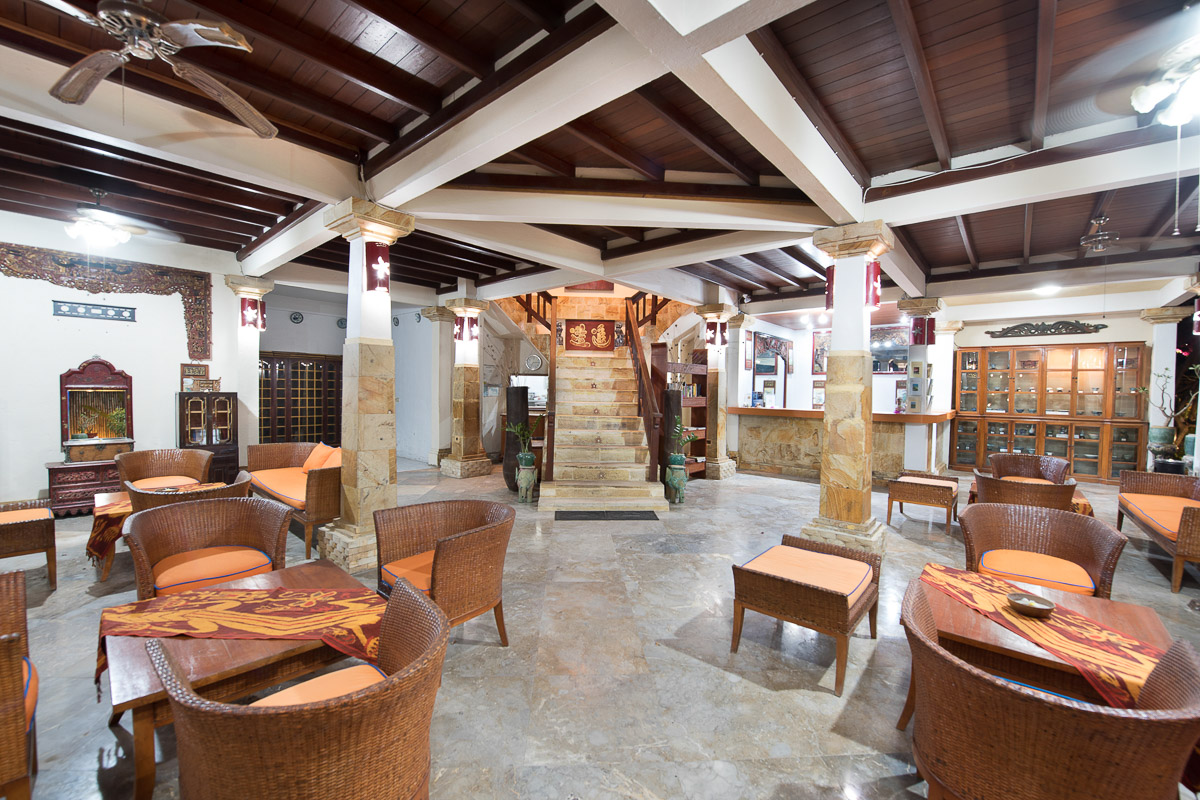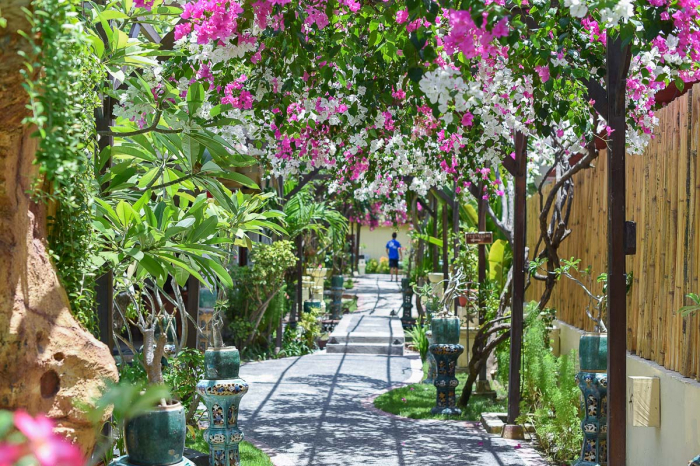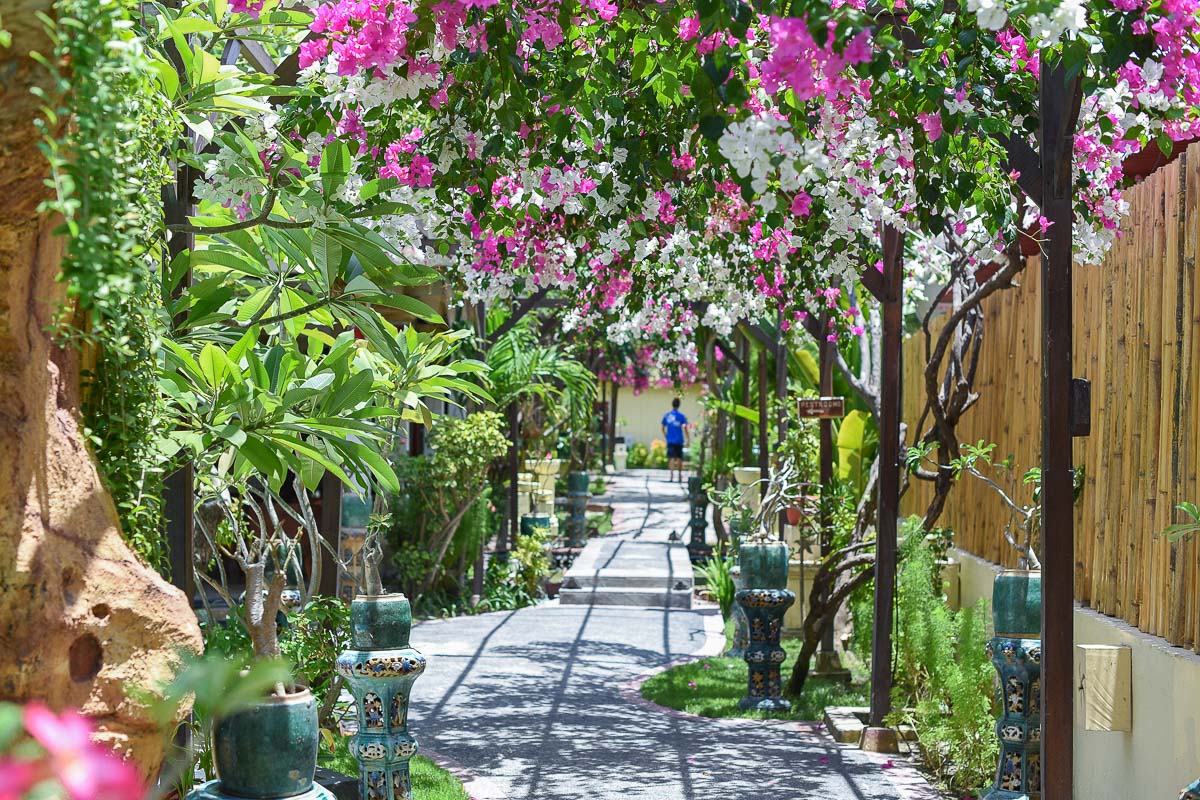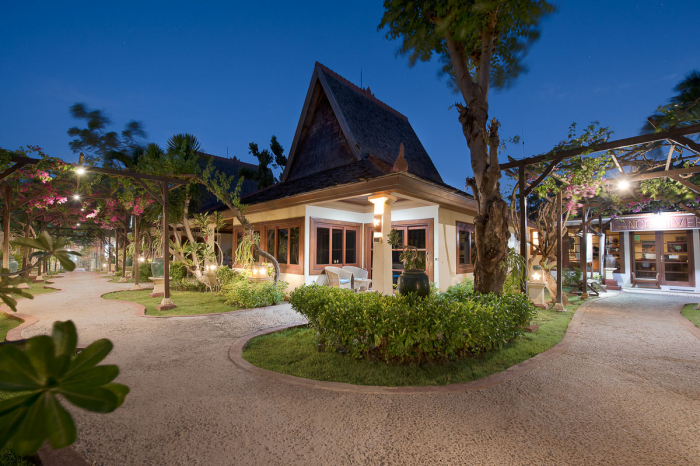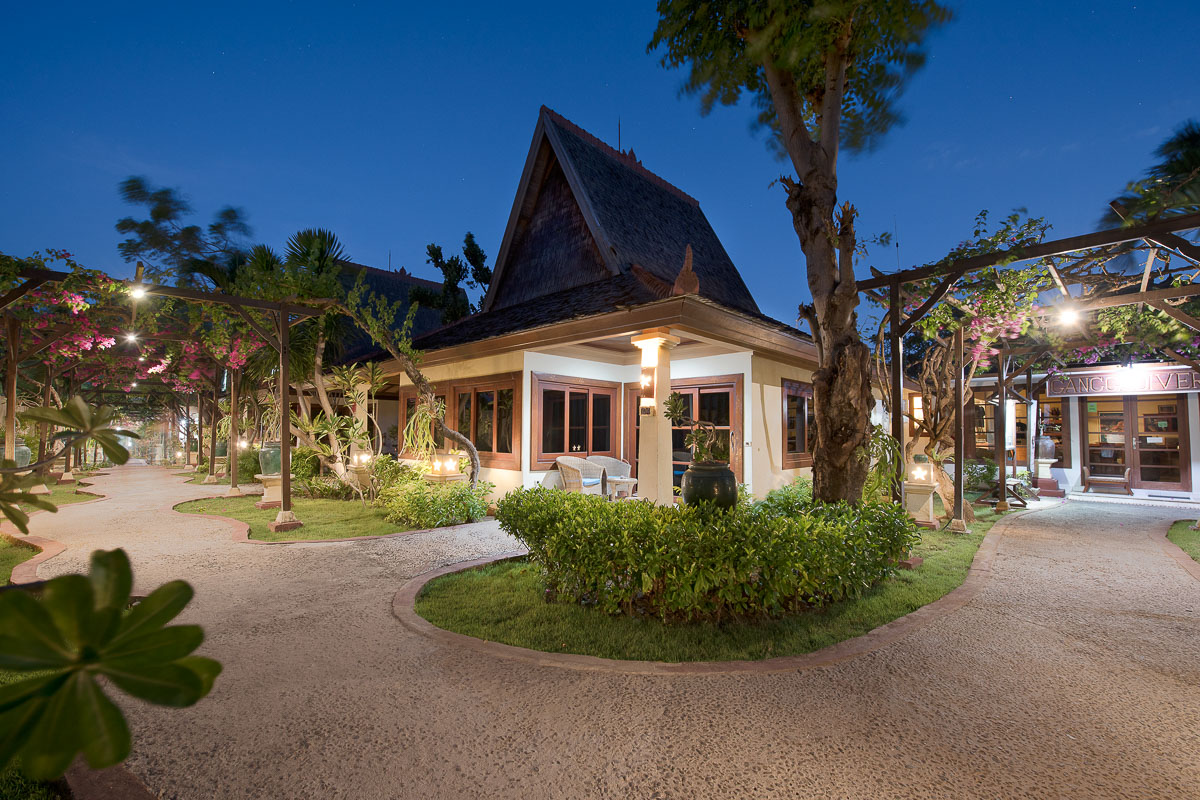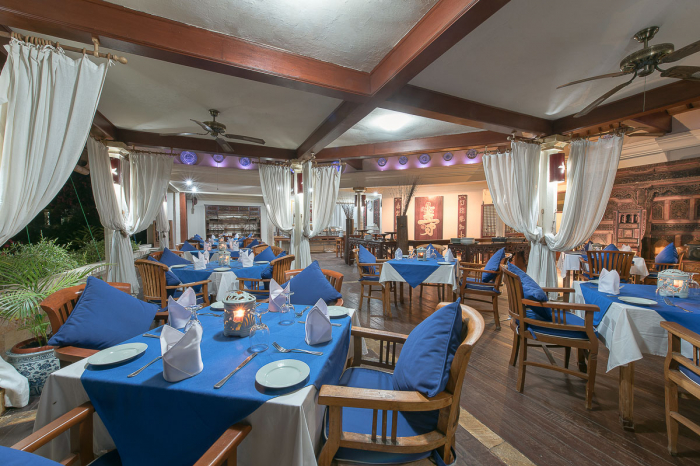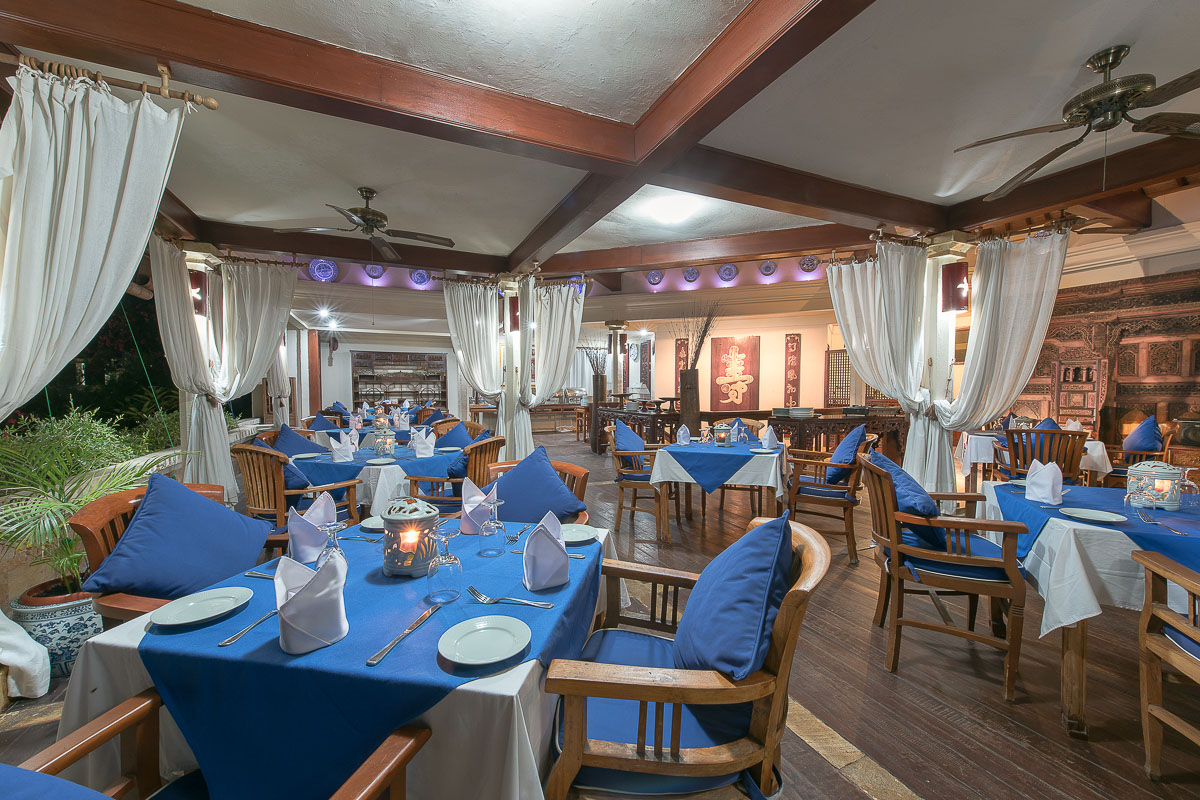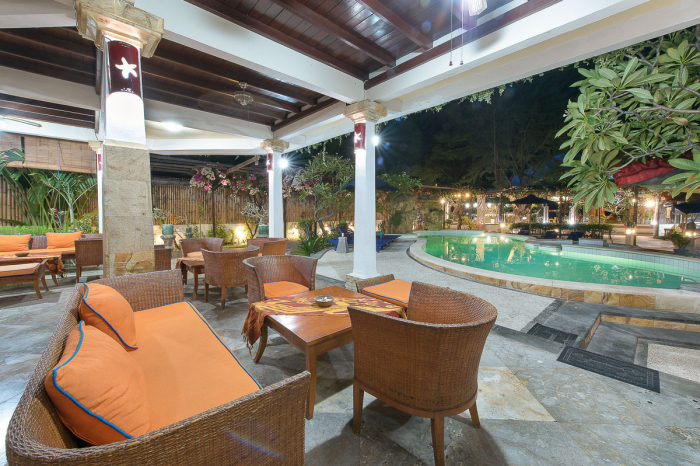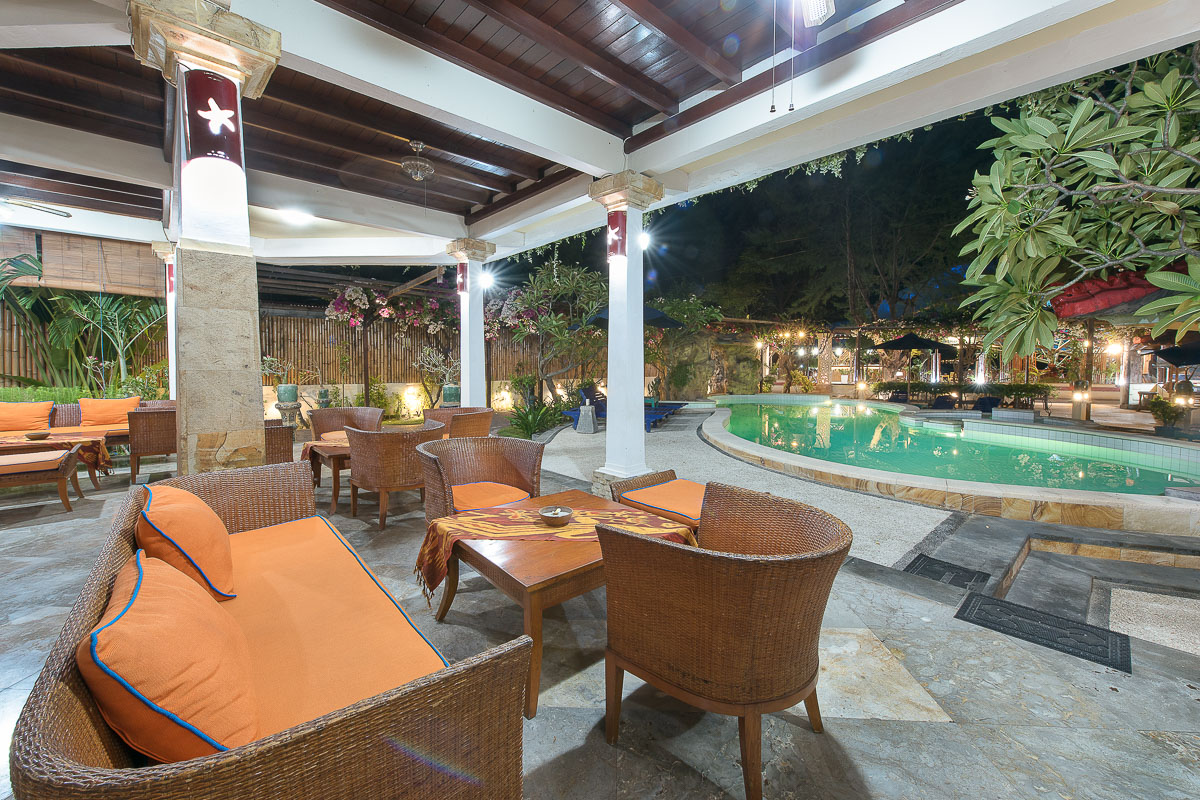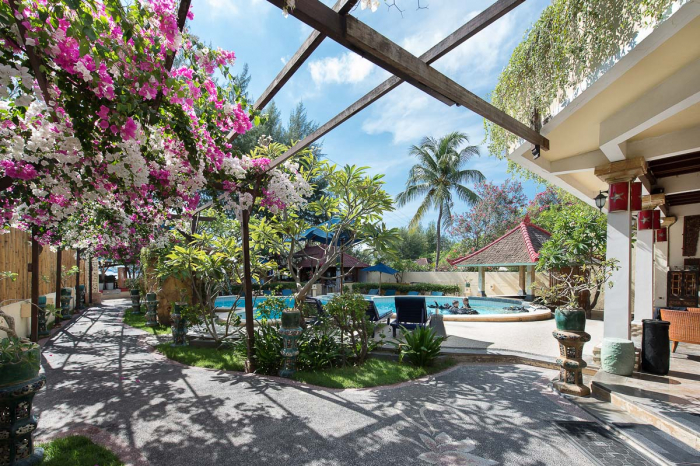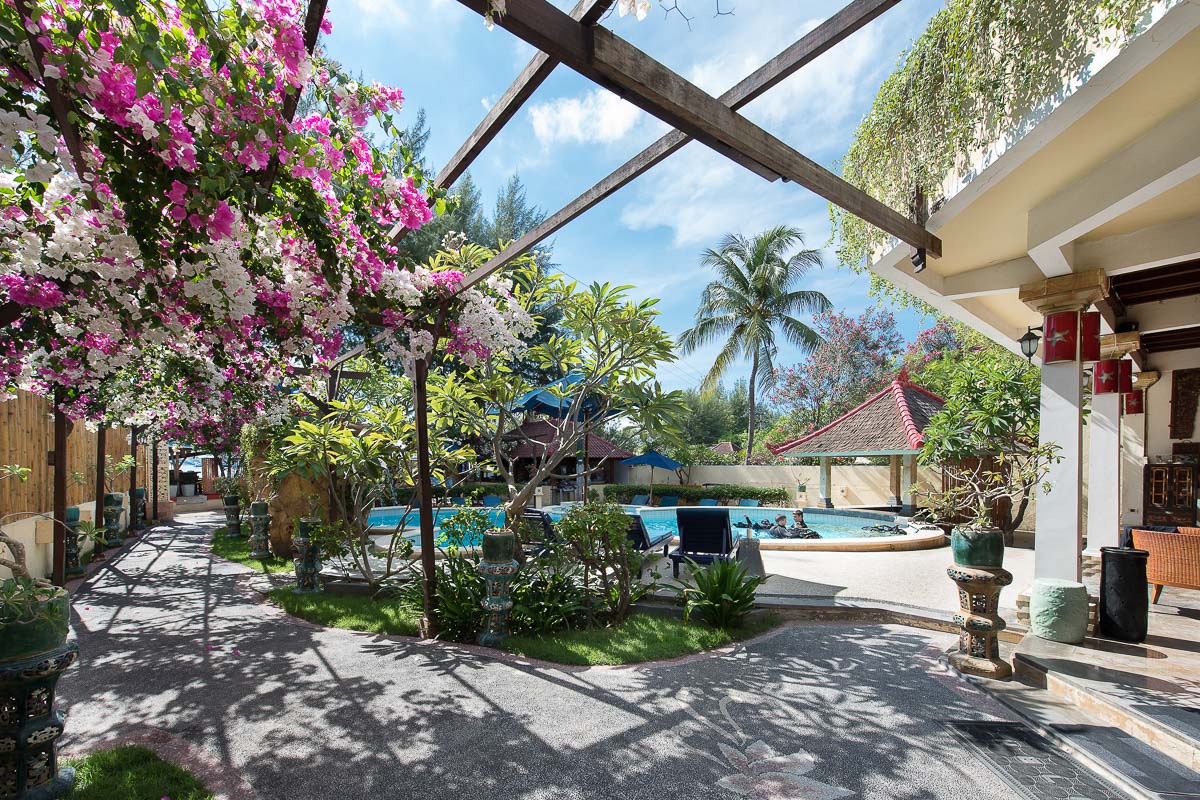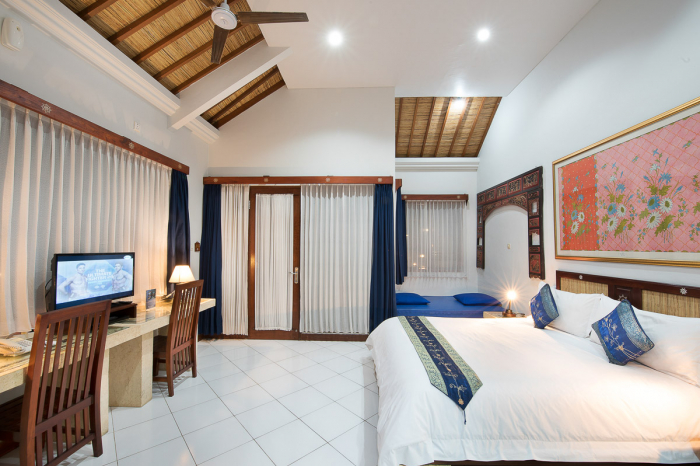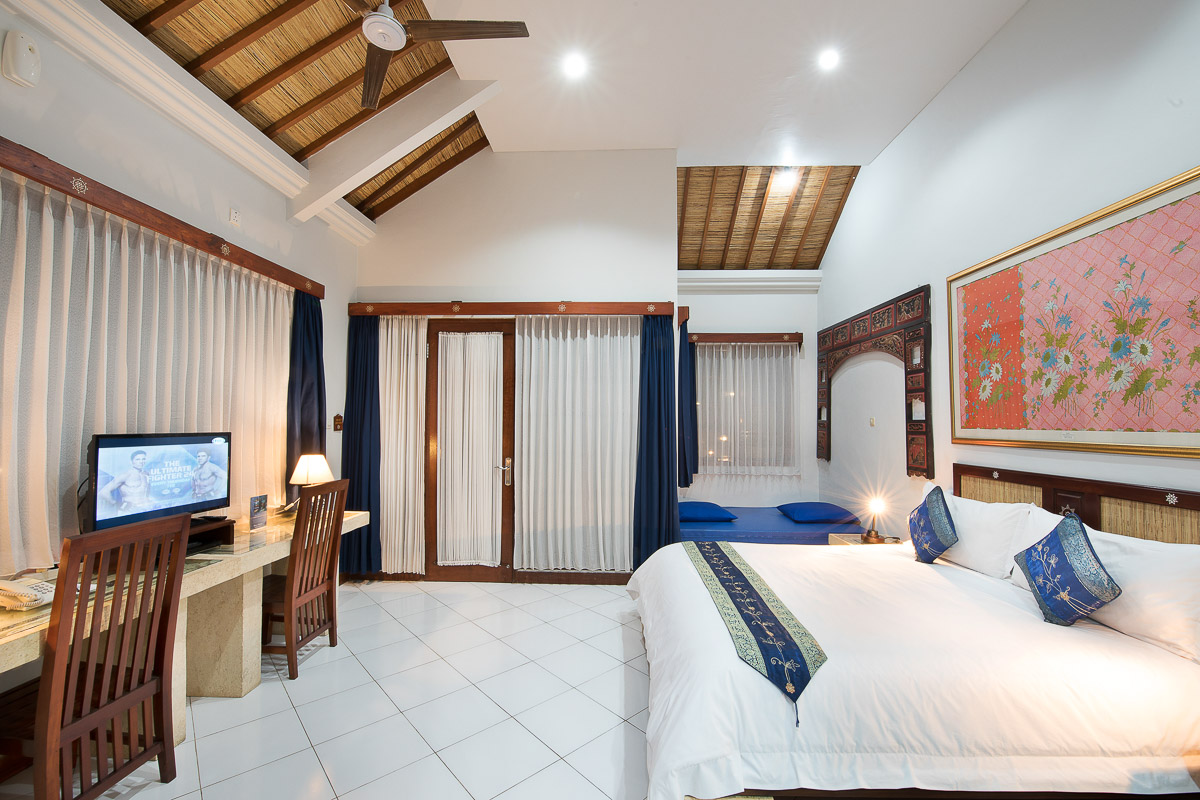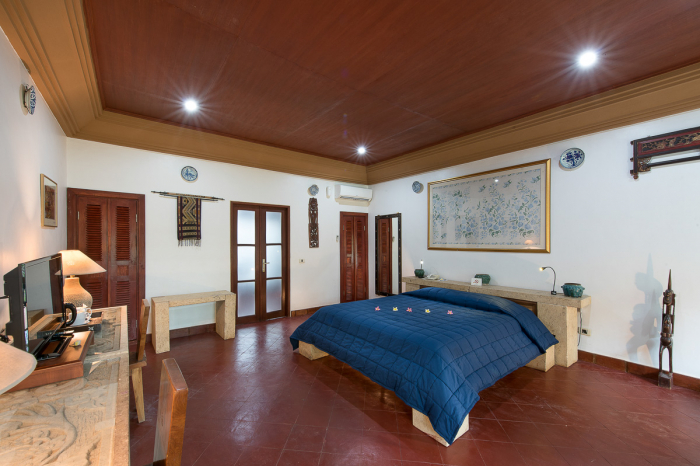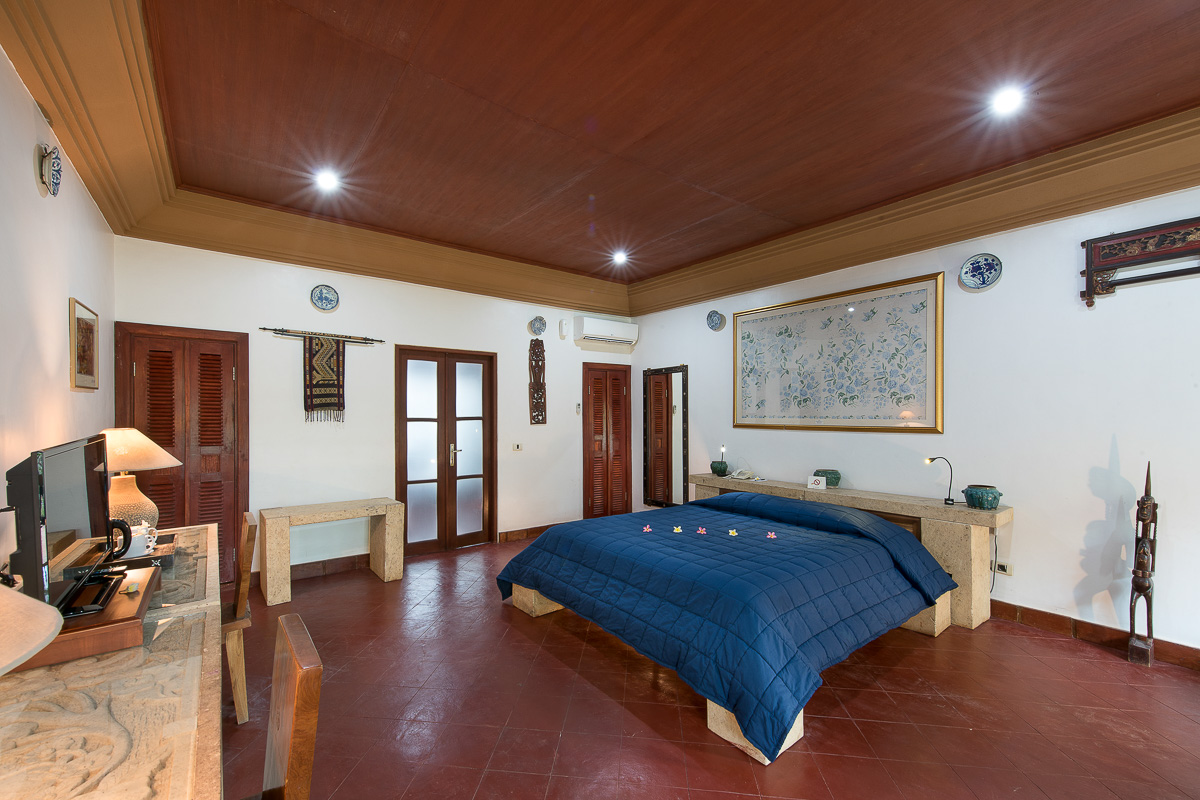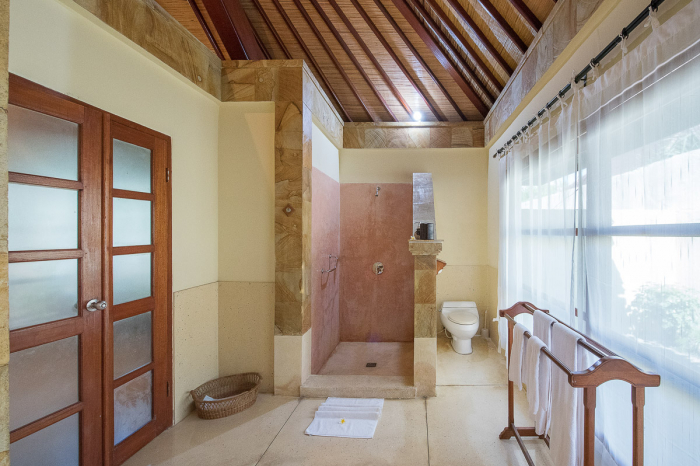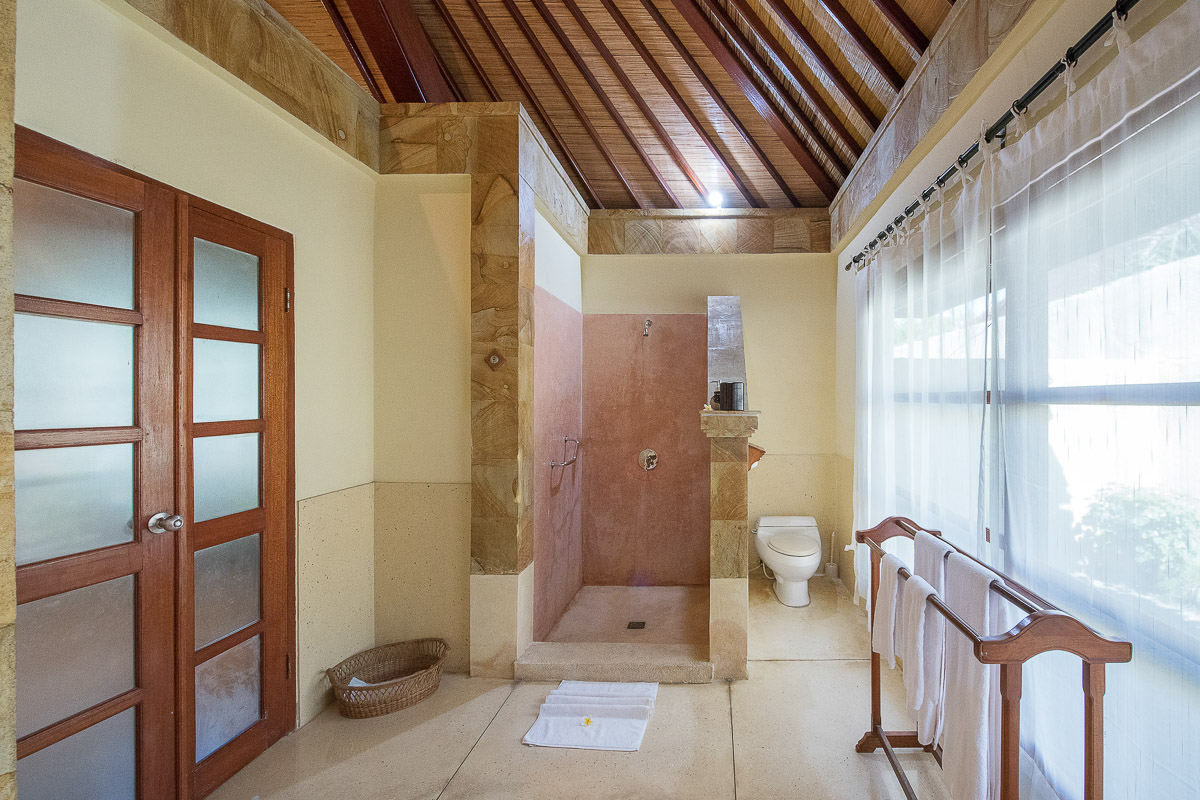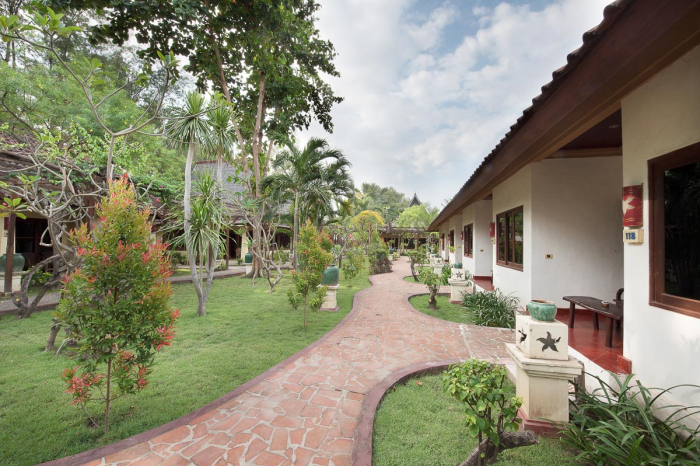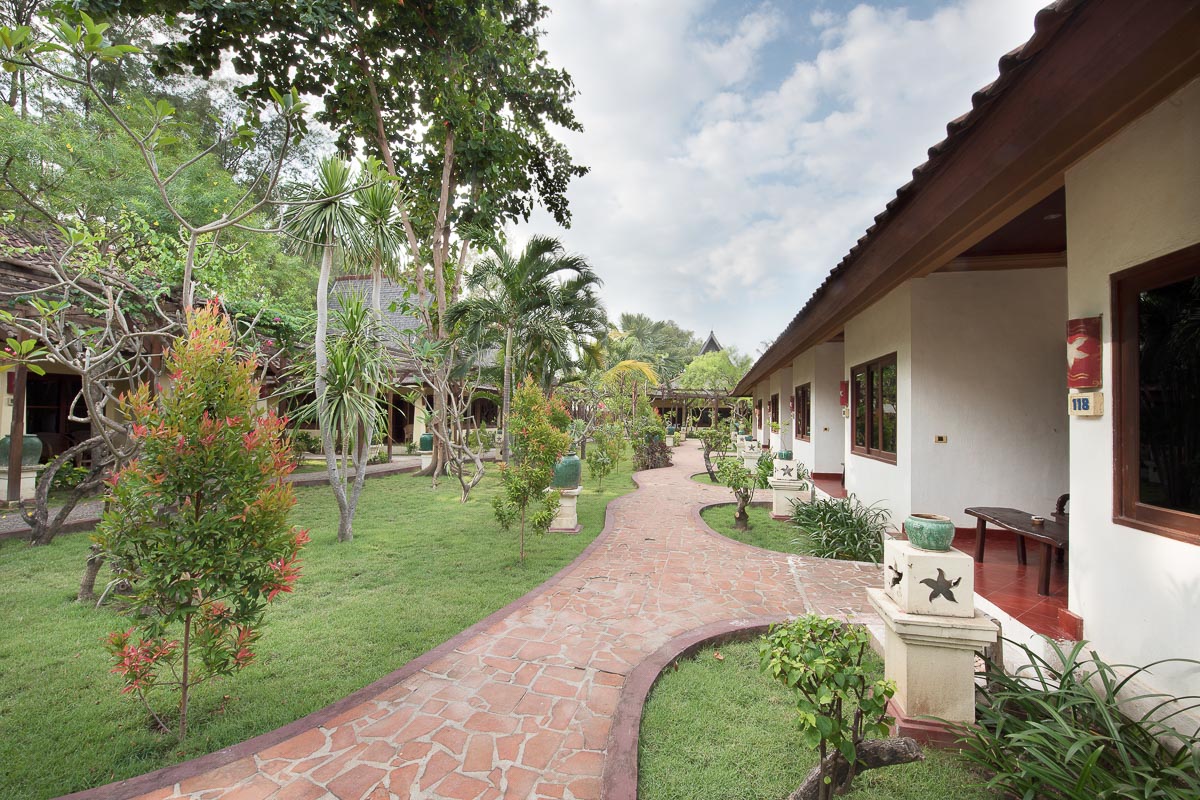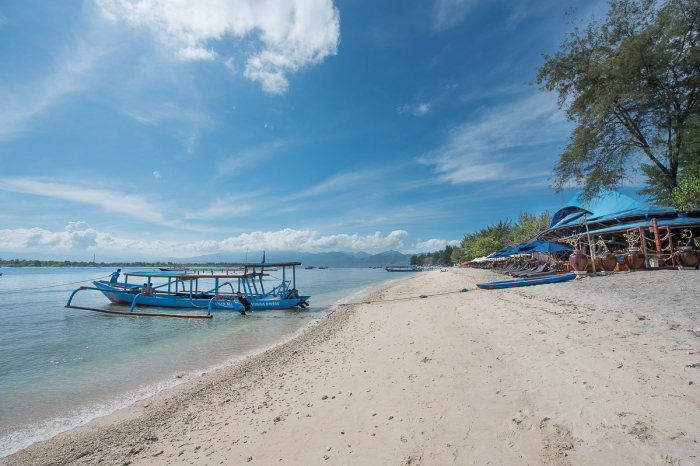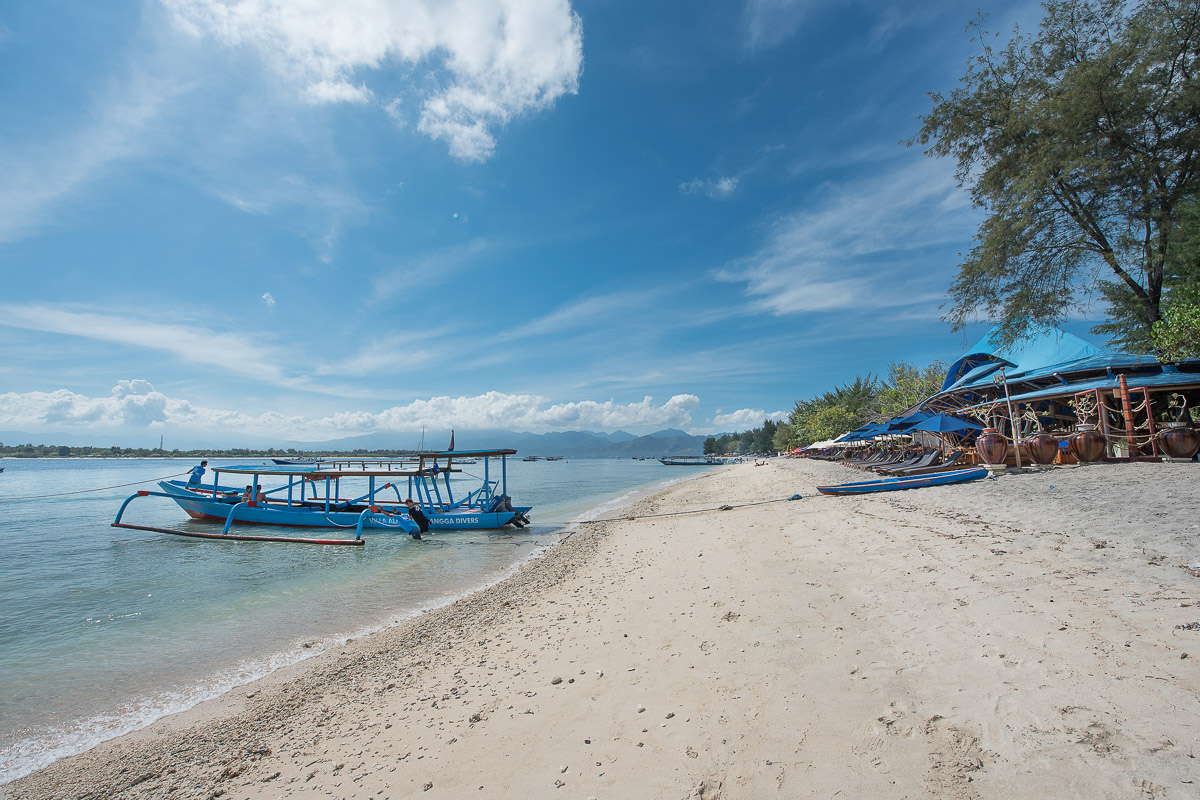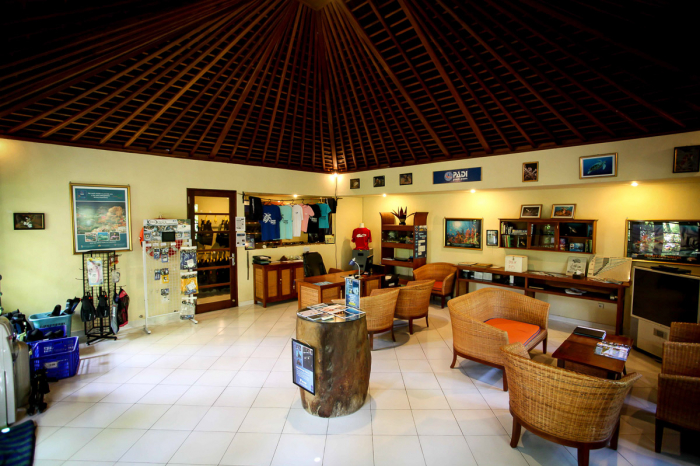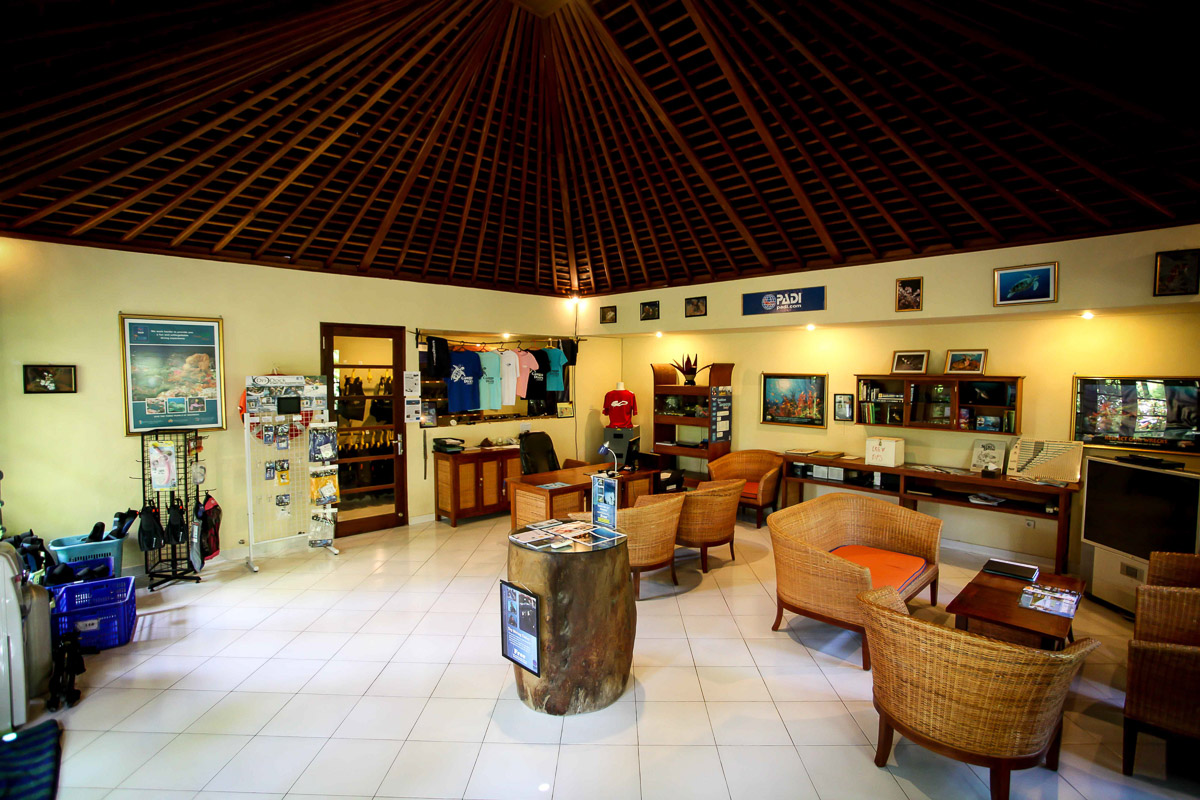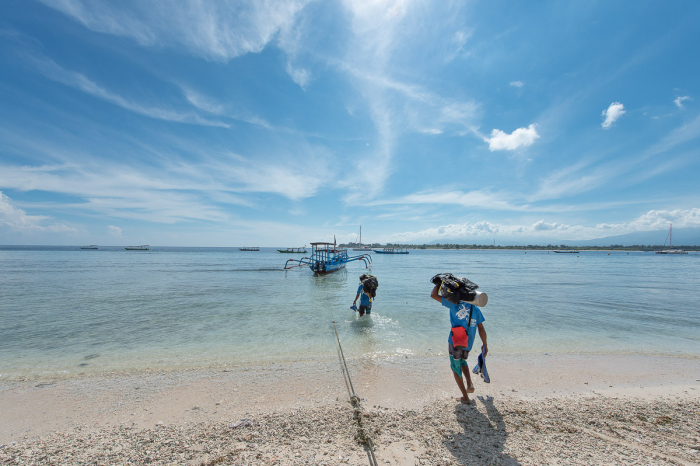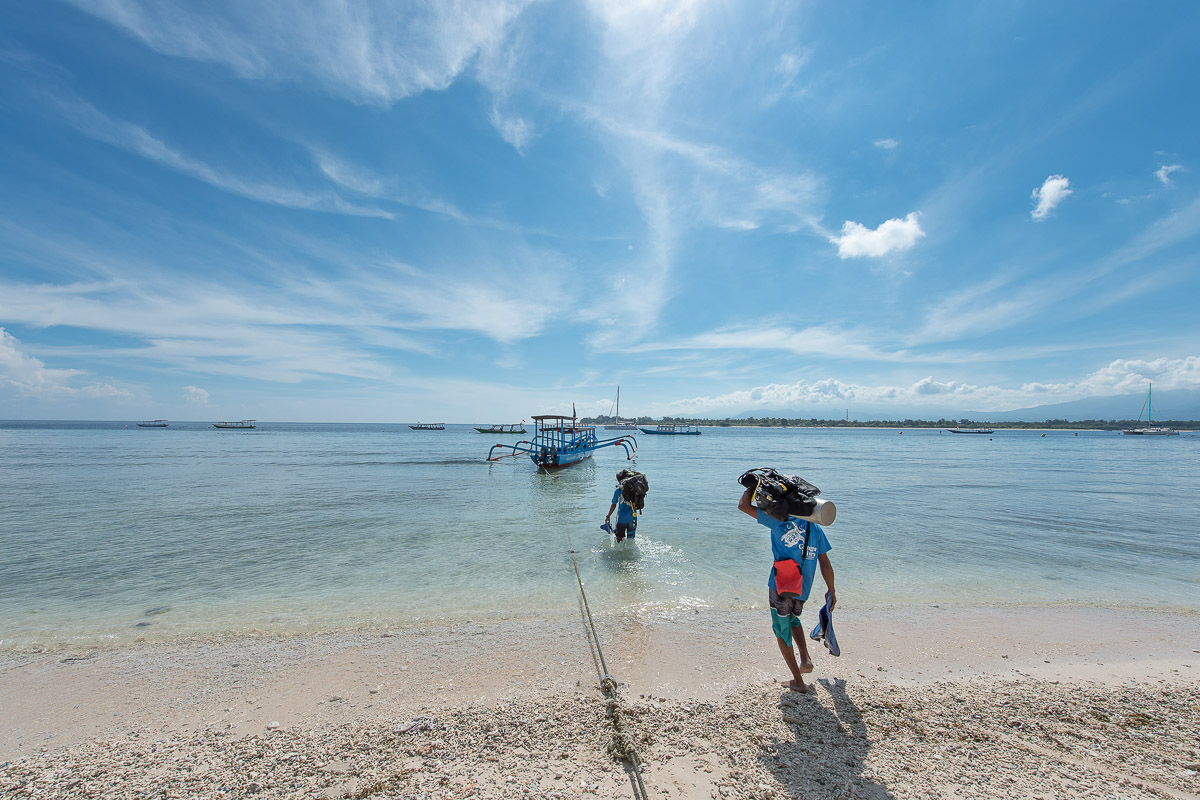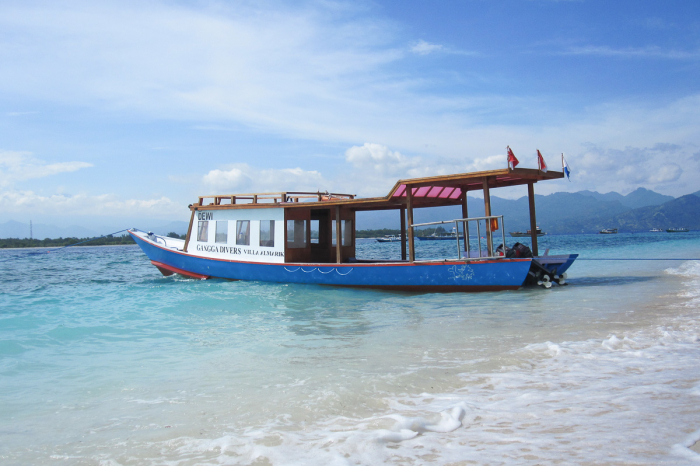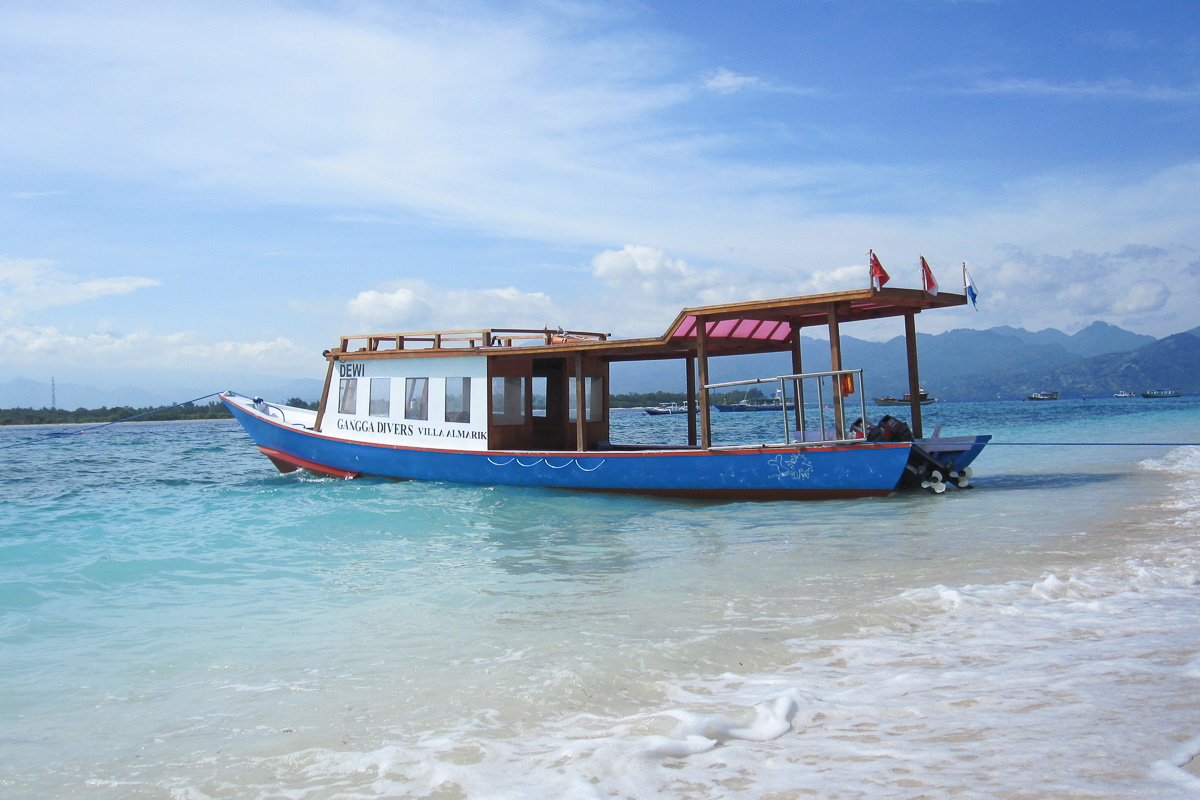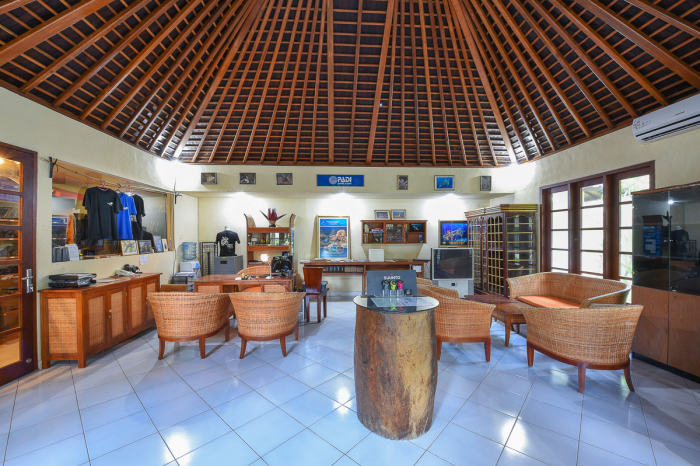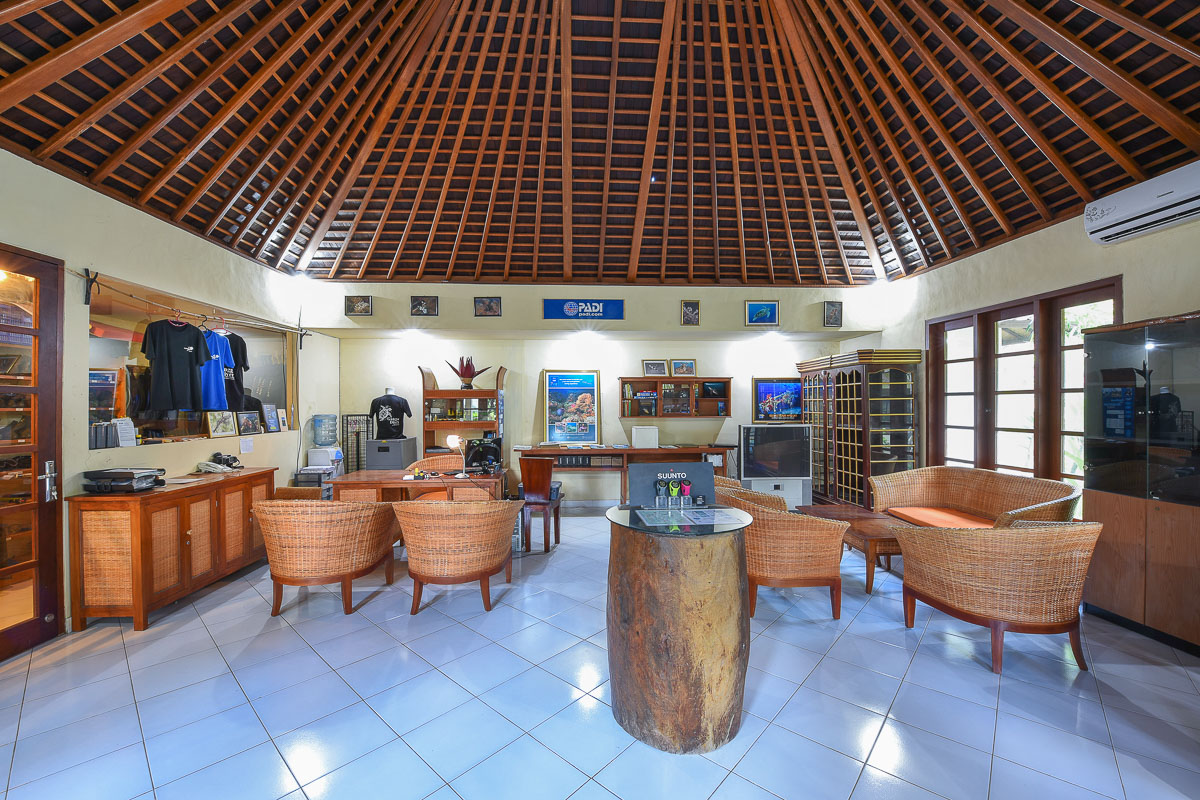 Overview
Tranquil and affordable accommodation away from the busy harbour
Generous pool area and spa facilities ideal for families and groups
Professional dive centre run by Gangga Divers offering courses and day trips
Rental bikes, daily land-based excursions, sports, and more available
Villa Almarik offers the perfect mix of sophisticated accommodation, a great location, fantastic food and, most importantly, easy access to the Gili Islands' incredible diving! Scuba students and experienced divers alike will benefit from this resort's outstanding facilities and a passionate professional staff dedicated to in-water fun and safety. Land lovers can take it easy with relaxing spa services, a stunning pool complex, and close access to the region's most exciting attractions above the waves. This resort is an excellent option for families and groups with non-divers, offering a little something for everyone and all the creature comforts needed to enjoy a perfectly relaxed island vacation!
---
---
Amenities
---
About
About Villa Almarik, Gili Trawangan
Villa Almarik was one of the first resorts on Gili Trawangan and enjoys a prime location offering quick and easy access as well as plenty of peace and quiet.. As part of the well-known Lotus Group of hotels, Villa Almarik is run to the same high standards as the other properties and has a reputation for excellent service and attention to detail. The resort is set back from the beach and features a massive pool amid tropical gardens - providing a shady retreat from the midday sun. The restaurant serves a mix of Indonesian and International dishes - complete with beautiful views over Lombok. And, there's a full-service spa with treatments like massage therapy and bodywork available. 

Access to the region's best diving and snorkelling sites from the resort is simple. Guests walk across the beach, hop onto their boat for the day, and enjoy a short ride - often just 20 minutes or less. Sea kayaks and bikes are also available for rent, ideal for self-guided exploration around the island. If you'd like to get out and see a bit more of Gili T, take a horse-drawn carriage ride, or a resort-arranged tour to Lombok's stunning Mt Rinjani, complete with visits to multiple Sasak villages along the way.
Explore the resort
Villa Almarik caters to guests of all kinds, with outstanding facilities for divers and snorkellers, and plenty to do for land lovers as well. Relax your days away at the resort's stunning pool complex, or trust the day spa's highly-trained staff to soothe your weary body with a variety of massages, bodywork, and healing therapies. Explore the region by land or sea with exciting day trips and excursions. Or, just take it easy with delicious chef-prepared meals, spacious and comfortable guest rooms, and a wide white-sand beach perfect for sunbathing and seashell hunting. 

The resort's sprawling grounds are peppered with individual bungalows, tucked away down quiet garden paths. Villa Almarik's lobby and restaurant are housed in a single building, boasting beautiful indigenous artworks and surrounded by lush tropical greenery and flowers. Three delicious chef-prepared meals featuring Indonesian and Western dishes are served here each day, as well as anytime snacks, drinks, and fresh fruit. Guest rooms and common spaces feature a mix of traditional and modern decor, with rustic details like thatched roofs offset by updated details like satellite TV and fast wireless internet.
Diving from Villa Almarik
Update 0ct 2022 - Gangga Divers dive centre is currently shut. Villa Almarik partners with an experienced dive centre on the island for any divers visiting the resort.
Villa Almarik's dive centre is managed by Gangga Divers, well-known throughout the region for their professional services and commitment to safety. Their patient and experienced international team offers a full range of PADI courses with training in the resort pool, comfortable classrooms, and small group sizes. You'll have access to well-maintained rental gear, spacious custom dive boats, and complimentary nitrox for certified divers. Divers travelling with their own equipment or camera gear will find all the facilities they need for setup and care back at the shop, with individual storage and charging areas and dedicated rinse bins for sensitive electronics. 

Two boat dives are offered each day, with small groups of divers split by skill and experience level. This allows guides to provide more personal attention underwater, as well as assistance for underwater photographers and macro enthusiasts. The sites around Gili Trawangan are exceptionally diverse, with muck and rubble slopes ideal for critter hunting, thriving coral reefs known for encounters with reef sharks and turtles, plus current-swept walls and protected bays ideal for new and nervous scuba divers. From the resort, you'll have access to over 25 unique sites, each with something special on offer!
---
Top tips
There are no cars on the island - you'll get around via bicycle or horse-drawn carriages known as cidomo.
Plan at least one evening out in town, for experiencing Gili T's legendary nightlife.
The dawn view of Mt Rinjani on Lombok is well worth the effort of getting up early for a summit trek!
Combine your stay here with a trip to the even more tranquil Gili Air nearby, for a totally chilled-out Indonesian island getaway.
Conservation
Villa Almarik is involved in a number of environmental initiatives on Gili Trawangan and is a proud supporter of the Gili Eco Trust. The resort also offers financial aid to local schools and kindergartens, helping to fund programmes focused on sustainability and eco-education. 

The resort has recently started a Biorock project aimed at regenerating the region's coral populations - and was recognised by PADI's Project Aware for its conservation activities. Additionally, Villa Almarik relocated its entire bamboo-built restaurant from the beach and now removes all beach chairs and tables at night - creating much better conditions for nesting and hatching sea turtles. Throughout the resort's buildings, energy-efficient bulbs and appliances are used whenever possible. Hotel staff and management also encourage guests to be conscious of water and power use and enforce earth-first guidelines for divers and staff alike.
---
Diving
Diving in Gili Islands
Schooling reef fish

Year round

Giant frogfish

Year round

Plentiful reef life

Year round

Artificial reefs

Year round
Gili Islands are well-known for offering laid-back diving conditions and carefree lifestyles, and for years, have lured backpackers, divers and beach-lovers alike, drawn by the promise of that perfect paradise experience. Known collectively as the Gilis, the three islands of Gili Air, Gili Meno, and Gili Trawangan lie off the north-west coast of Lombok. Each island has its own individual charm, but all offer a relaxing atmosphere, incredible scenery and relaxing diving for beginners and more advanced divers alike.