Scuba diving in
Dili and Atauro Island
Dili and Atauro's diving offers something for everyone, with easy to explore reefs, muck sites swarming with cool macro critters, dugongs and a seasonal whale migration.
Highlights
Ideal conditions for getting scuba certified or brushing up on your skills
Fascinating muck diving focused on the region's smallest marine wildlife
Remote and seldom visited sites with no other divers around
Encounters with marine mammals between October and December
Tucked away between the more well known destinations of Indonesia and Australia, Timor Leste's Dili and Atauro remain well off the tourist radar. But, don't count on it staying that way for long. This region features thriving reefs with easy access right from the shore, exciting deep water sites with plunging walls and endless visibility, and cool encounters with migrating marine mammals. Best of all, with so few visitors in the area, you can expect small class and group sizes, and the very best dive sites all to yourself.
Diving in Dili and Atauro Island
Clown frogfish

Year round

Walls & pinnacles

Year round
Typified by calm waters, easy conditions and great visibility, East Timor diving is perfectly suited to new and nervous divers. Easy access to the dive sites from shore, great visibility, and calm surface conditions make for a relaxed learning environment. And, many operators in the region offer excellent facilities for newbies, with well-maintained rental gear, training pools, and comfortable speedboats for visiting offshore sites.
But, Dili scuba diving isn't only for beginners. This region's sloping reefs and muck sites both east and west of Dili play host to a wide variety of pint-sized creatures, some of which are so strange, you'll barely believe your eyes. Dili's Tasi Tolu—sometimes referred to as Timor Leste's version of the Lembeh Strait—is well-known for its resident nudibranchs, frogfish, seahorses, and more! And be prepared for a surprise, as Tasi Tolu is also home to a friendly dugong that feeds in the bay's seagrass beds.
If you're fascinated by these super small animals, read more about Asia's best muck diving. 
Diving Atauro Island and Beyond
There is excellent diving found just steps from the shore on Atauro Island's east and west coast. The easier to reach eastern sites around Beloi feature a gently sloping fringe of coral, running up most of the coast. The more remote western sites start off sloping too, but quickly transform into dizzying drop-offs and plunging walls with exposure to the open sea. These are the region's best sites for chance encounters with passing pelagics, offering plenty of adventure for even the most seasoned pros.
Located in Nino Konis Santana National Park, Timor Leste's first and only national park, Jaco Island is a diver's dream. This tiny tropical paradise in the country's far east boasts white-sand beaches, turquoise seas, and a pristine reef system. Because the area is uninhabited and few commercial fishing boats make the journey, you'll see more big fish here than elsewhere in East Timor. And, with just a handful of liveaboards and dive operations visiting per year, you'll likely be aboard the only dive boat in sight.
Whales of Timor Leste
One of Timor Leste's main attractions is quite literally the biggest on the planet - blue whales that migrate through the Ombai and Wetar Straits that separate Timor Leste's north coast and the islands of Alor, Atauro and Wetar. In fact, this area is thought to be a 'global hotspot' with over 20 different species including blue, humpback, short-fin pilot and melon-headed whales, along with Orca all regularly seen. Superpods of different dolphins species are also encountered year round. Underwater encounters with the whales and dolphins are difficult but several operators now offer snorkelers the chance to drop in with these cetaceans and underwater encounters with blue whales are reported every year.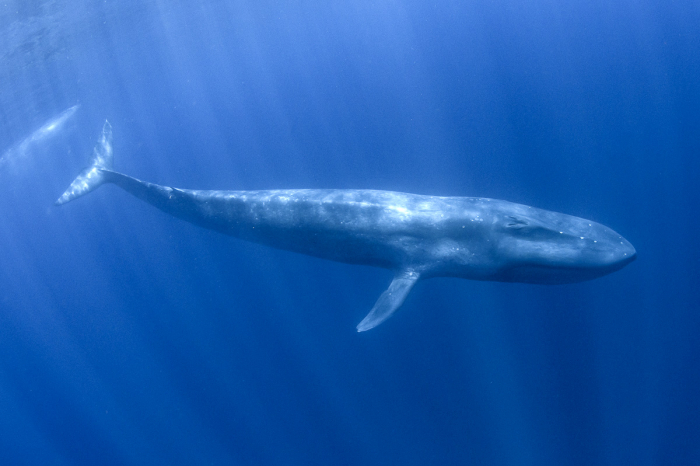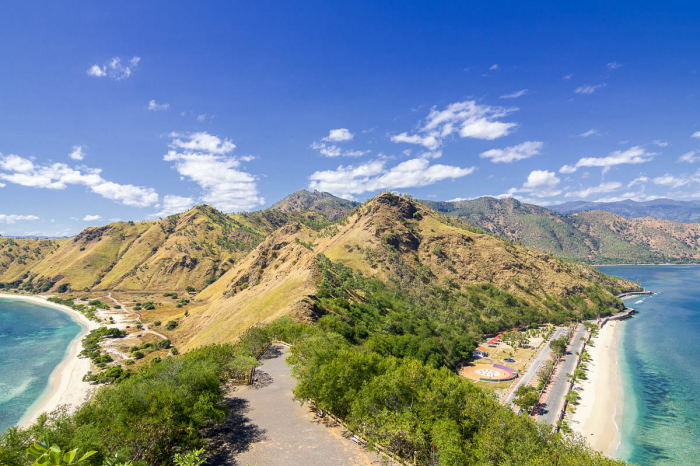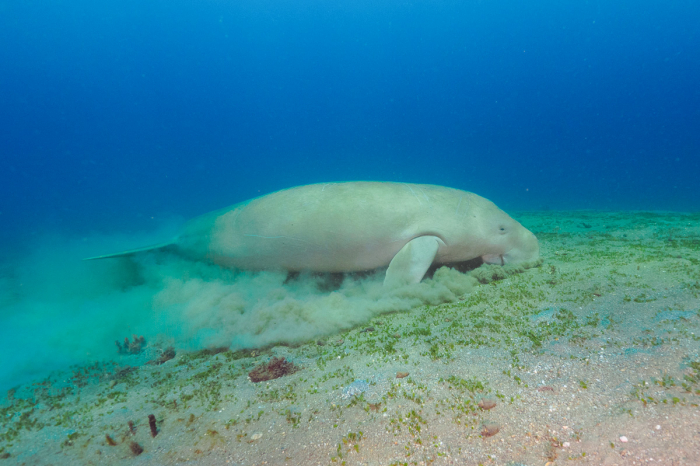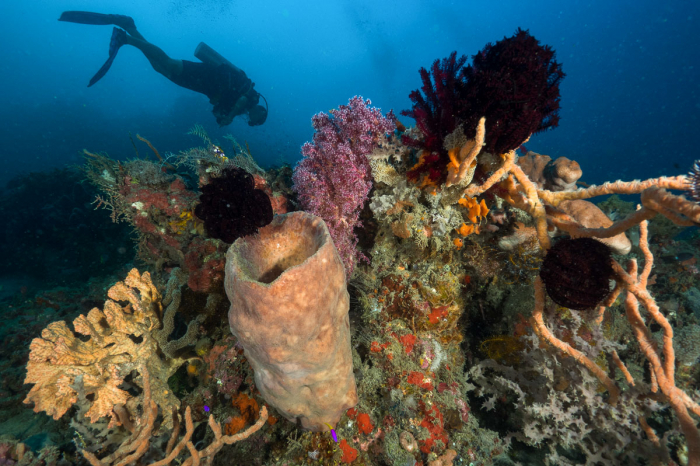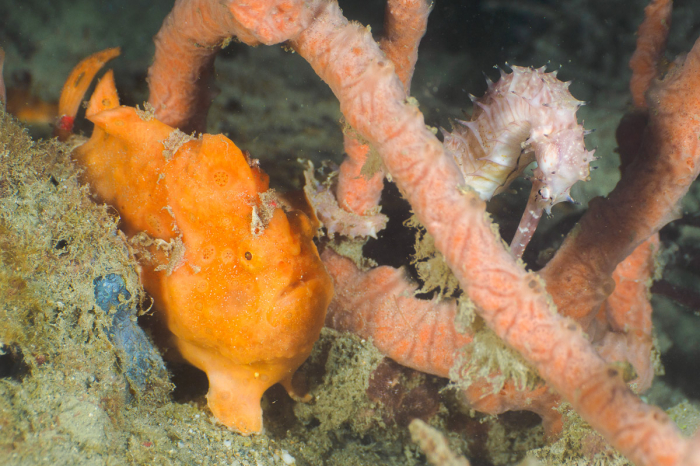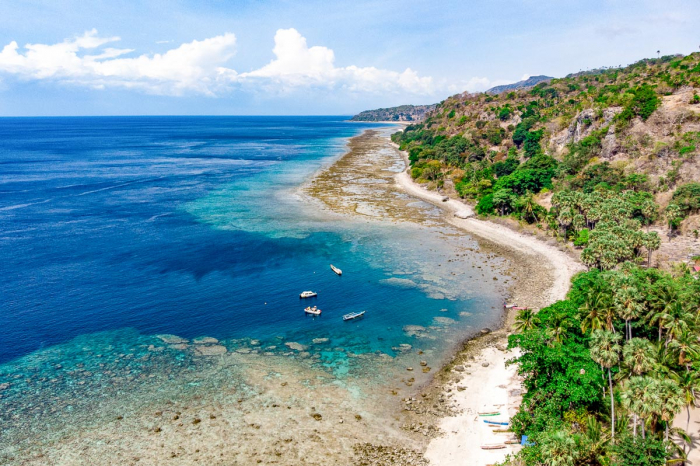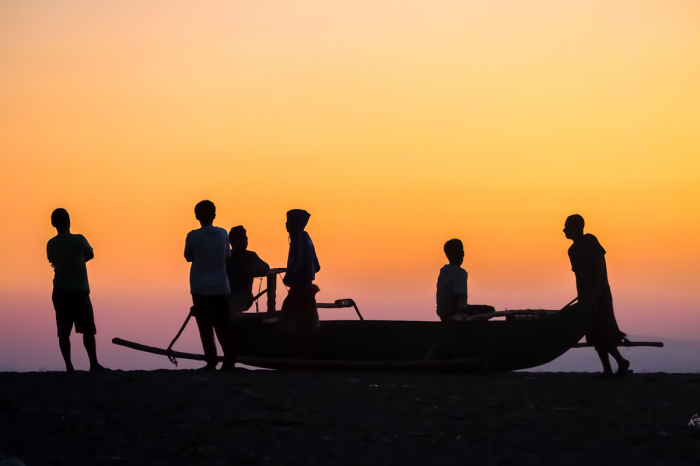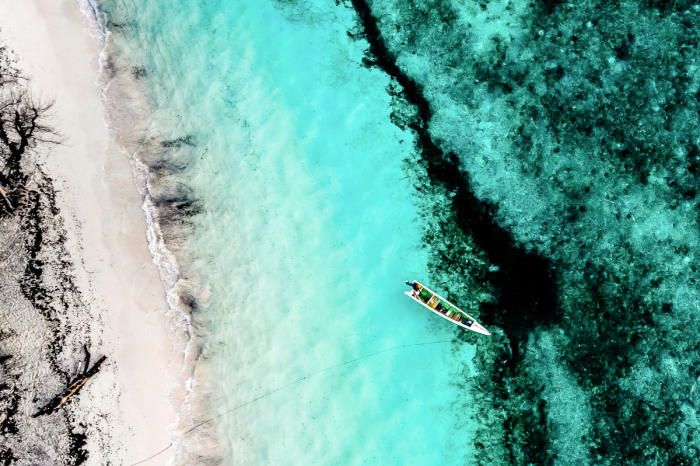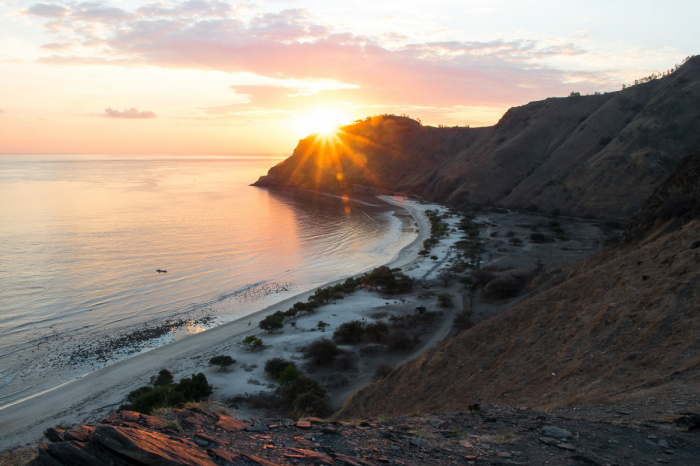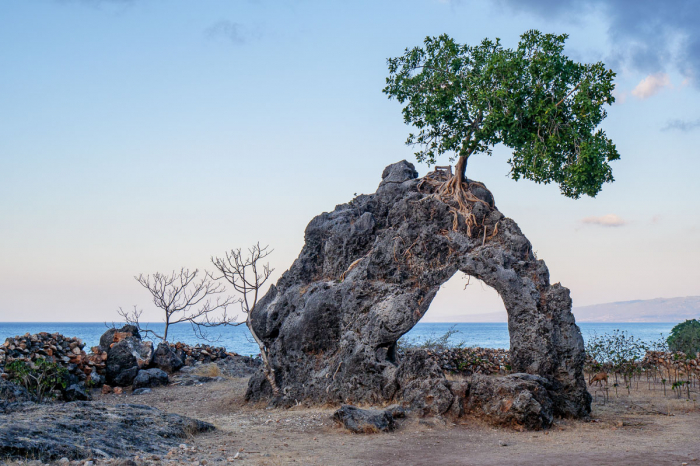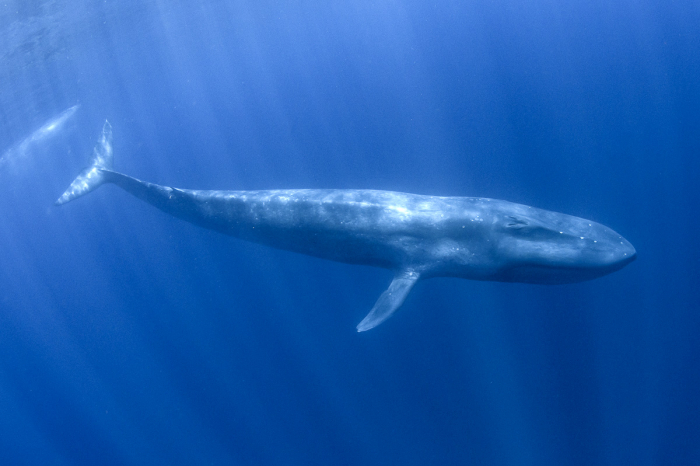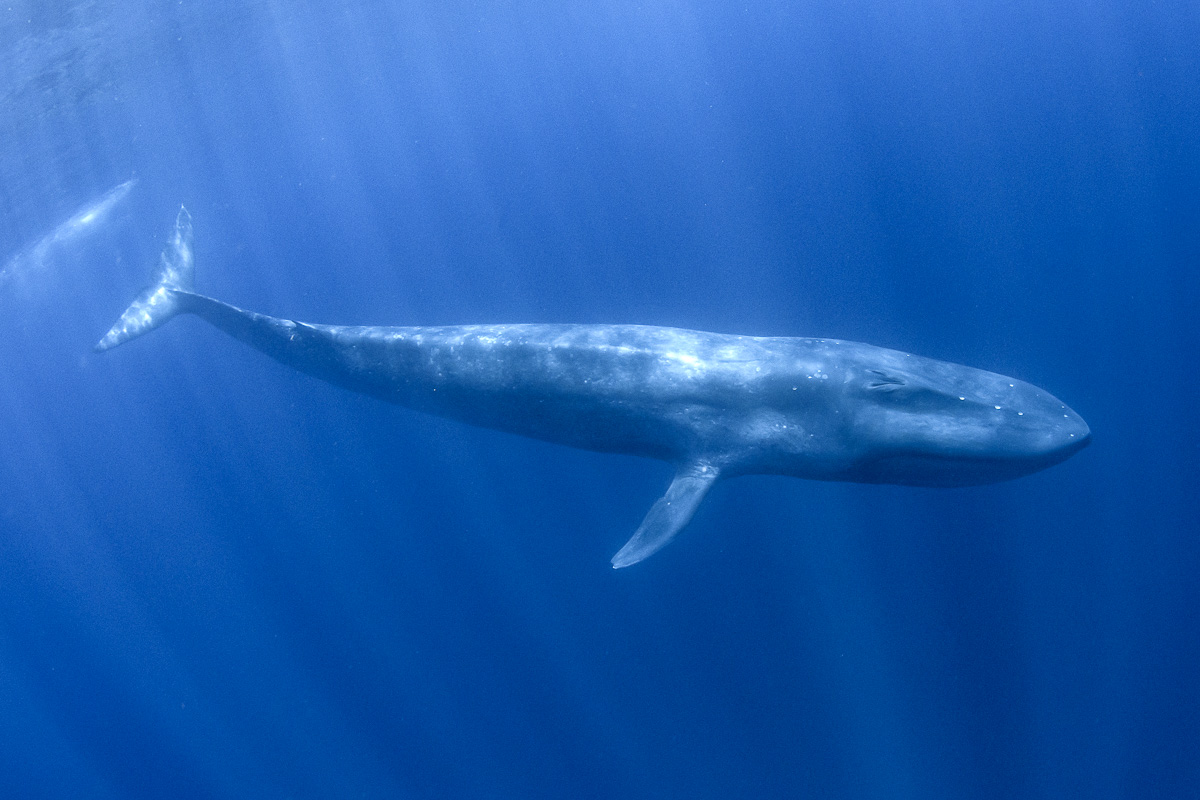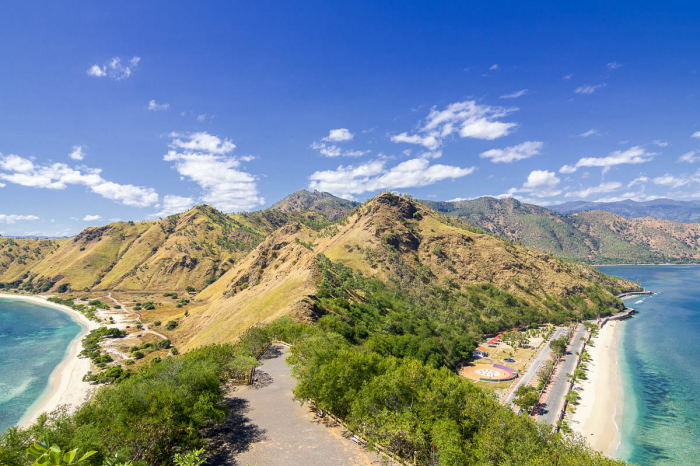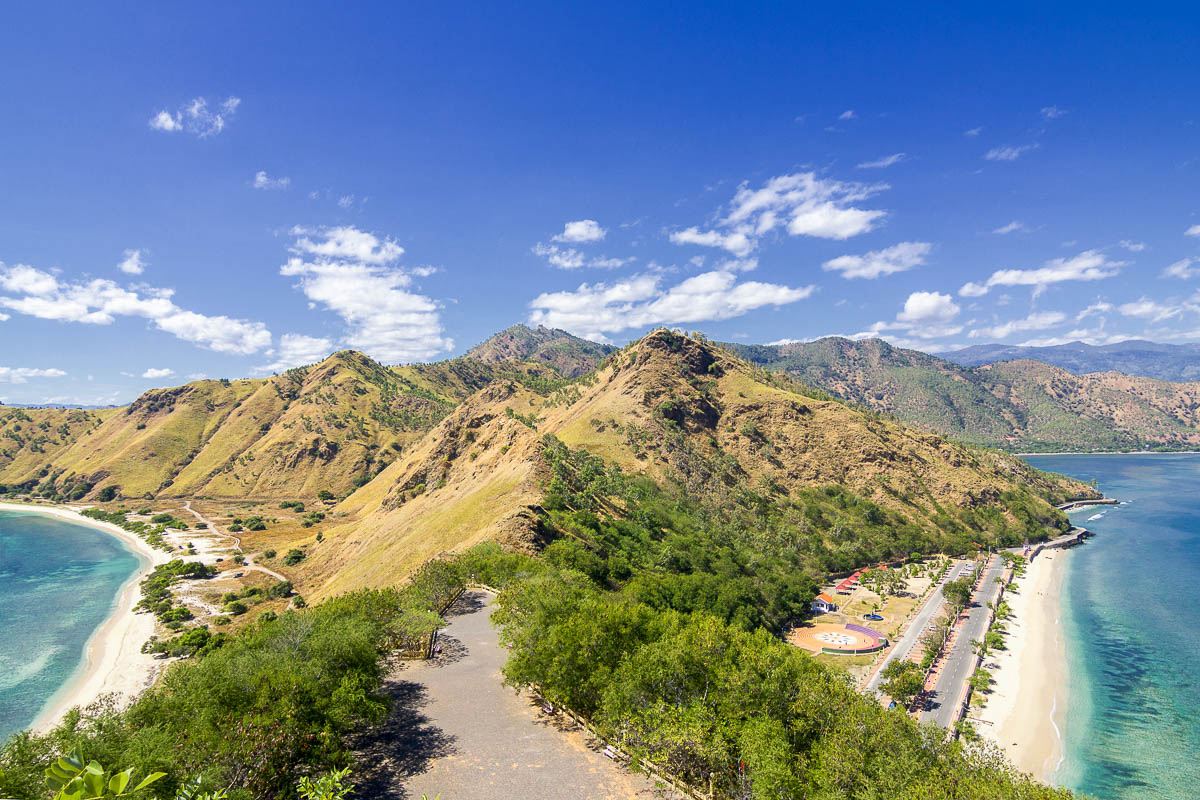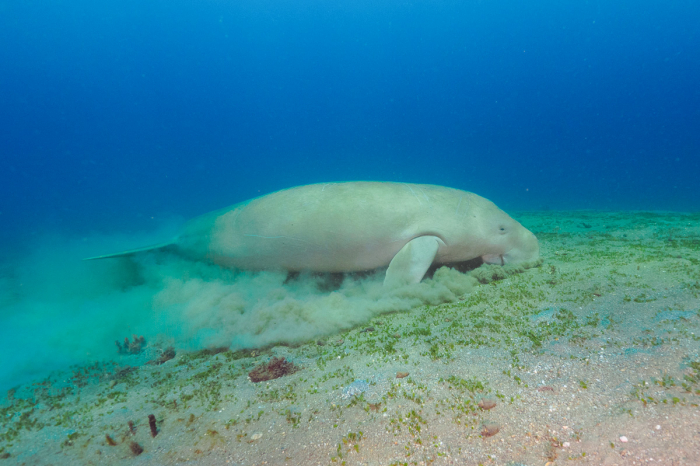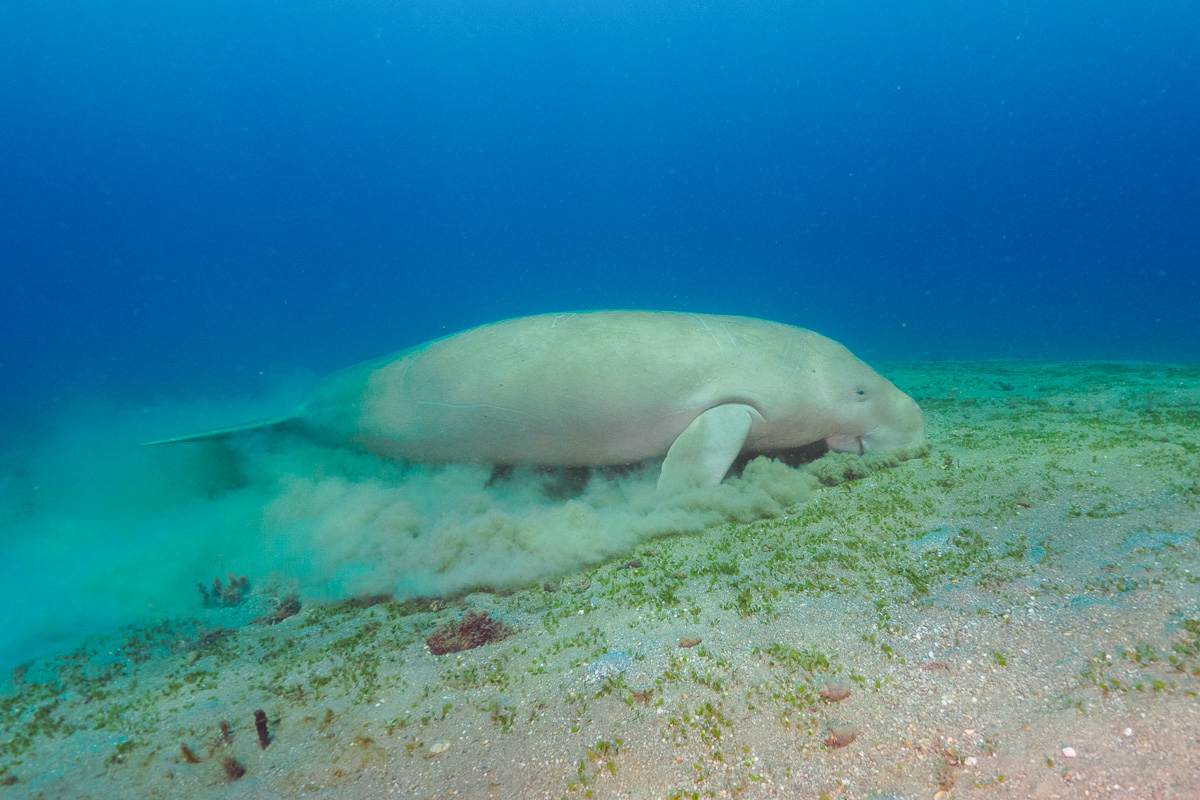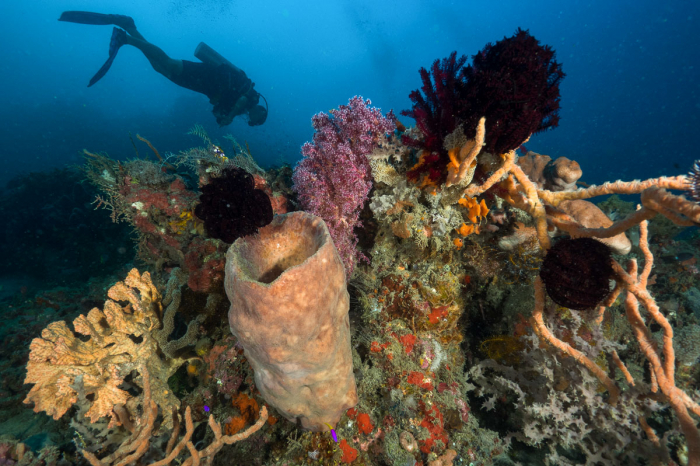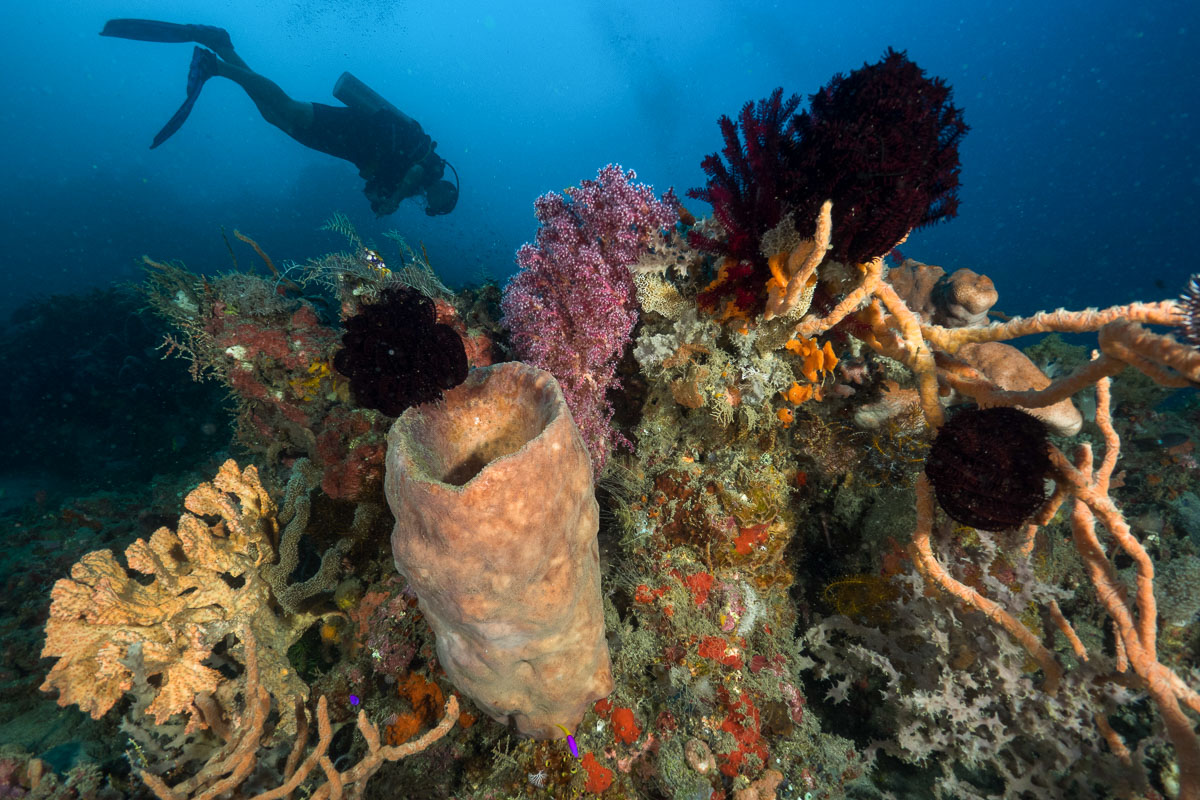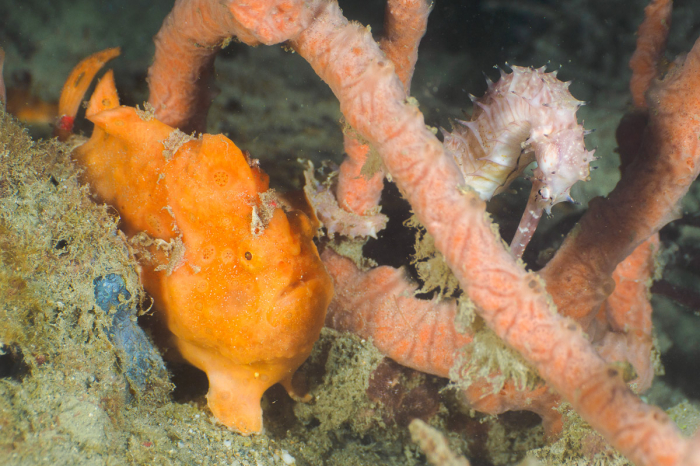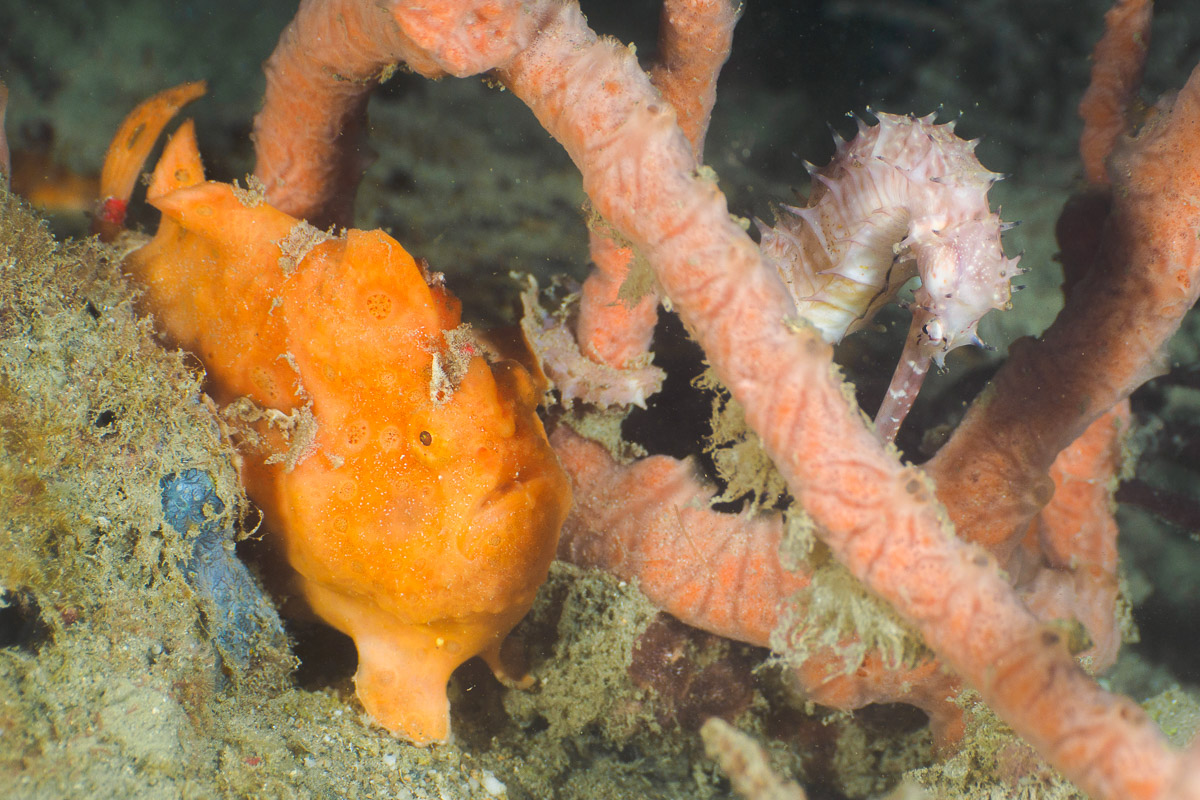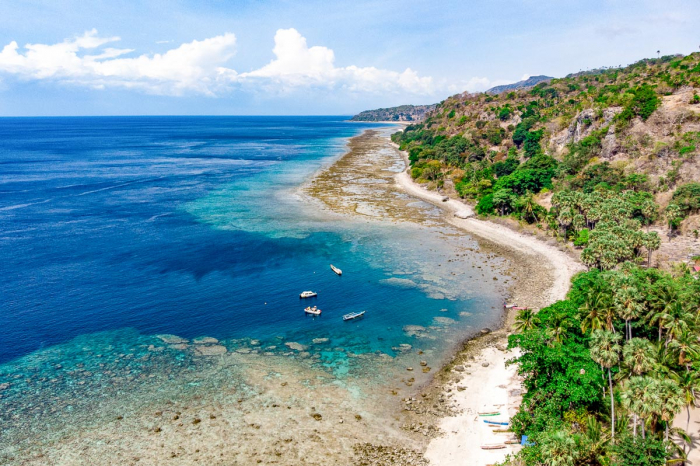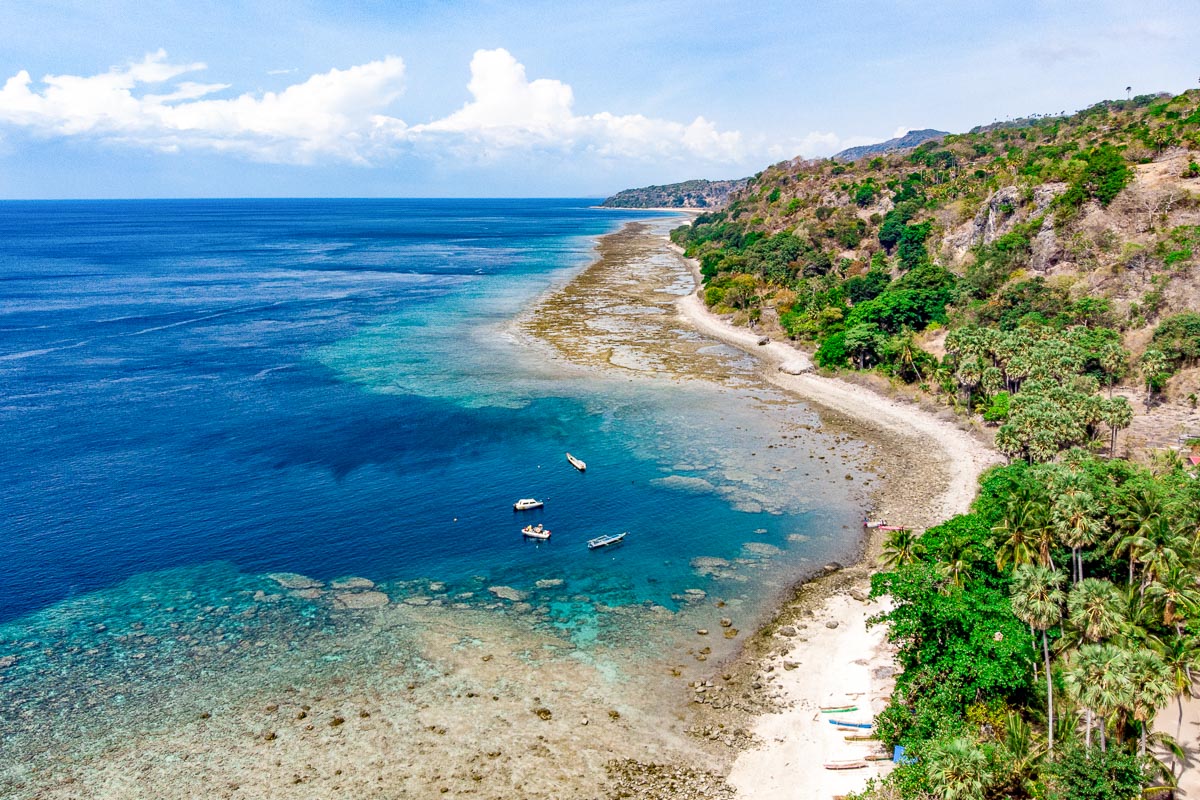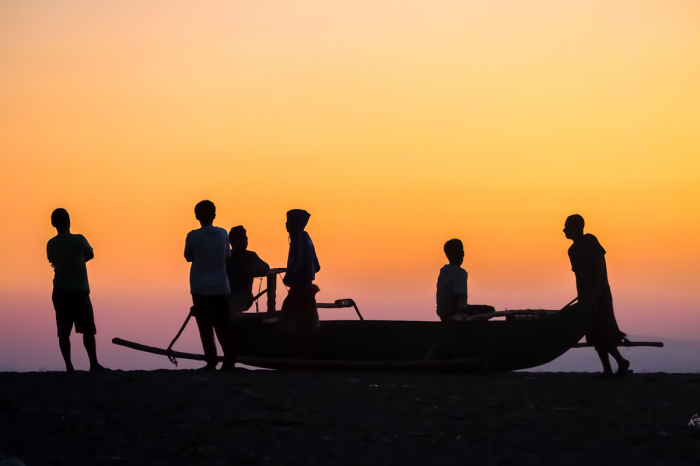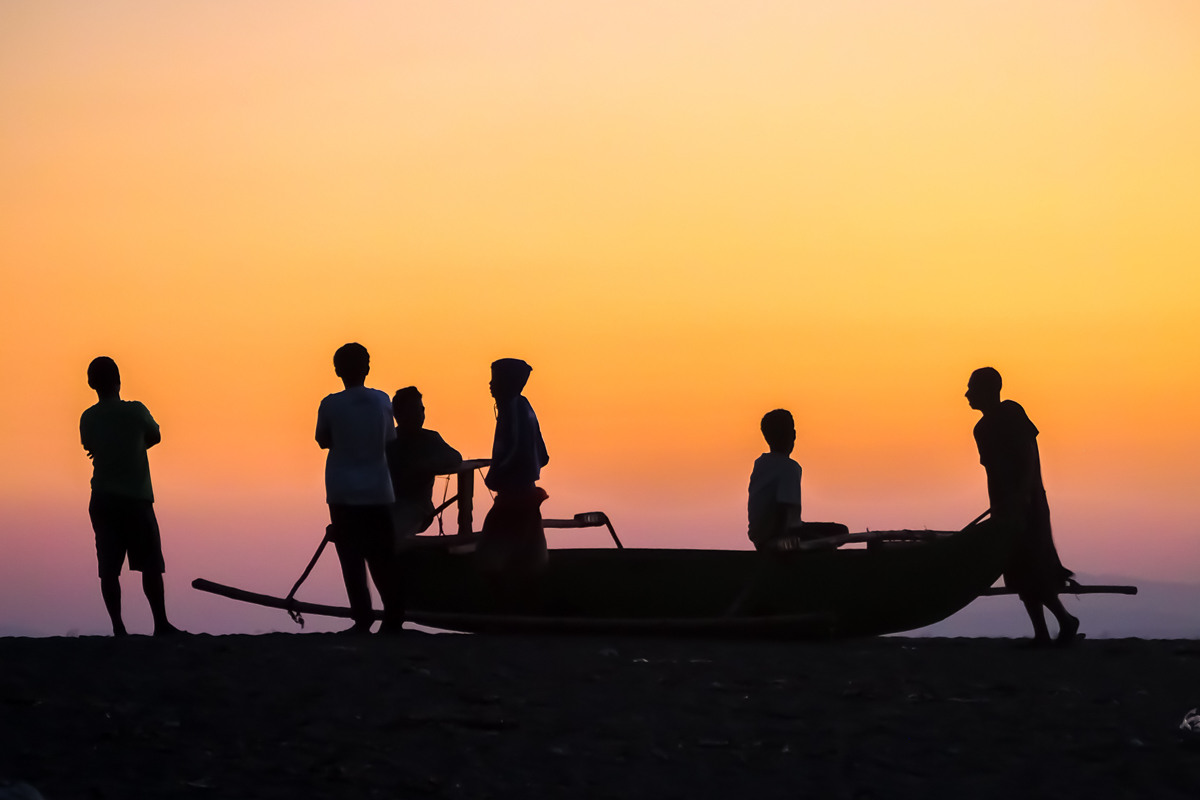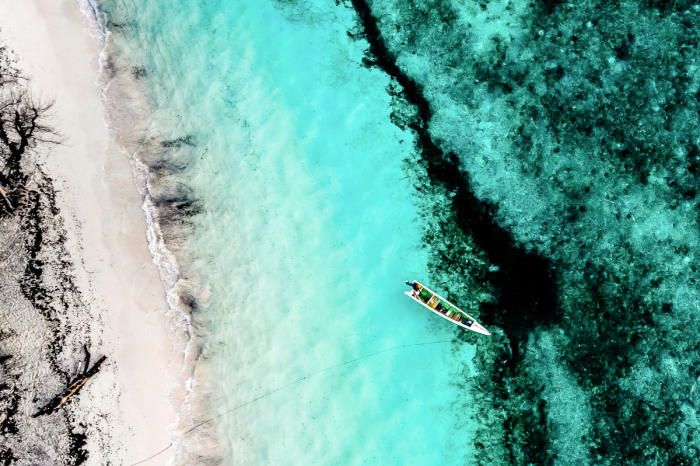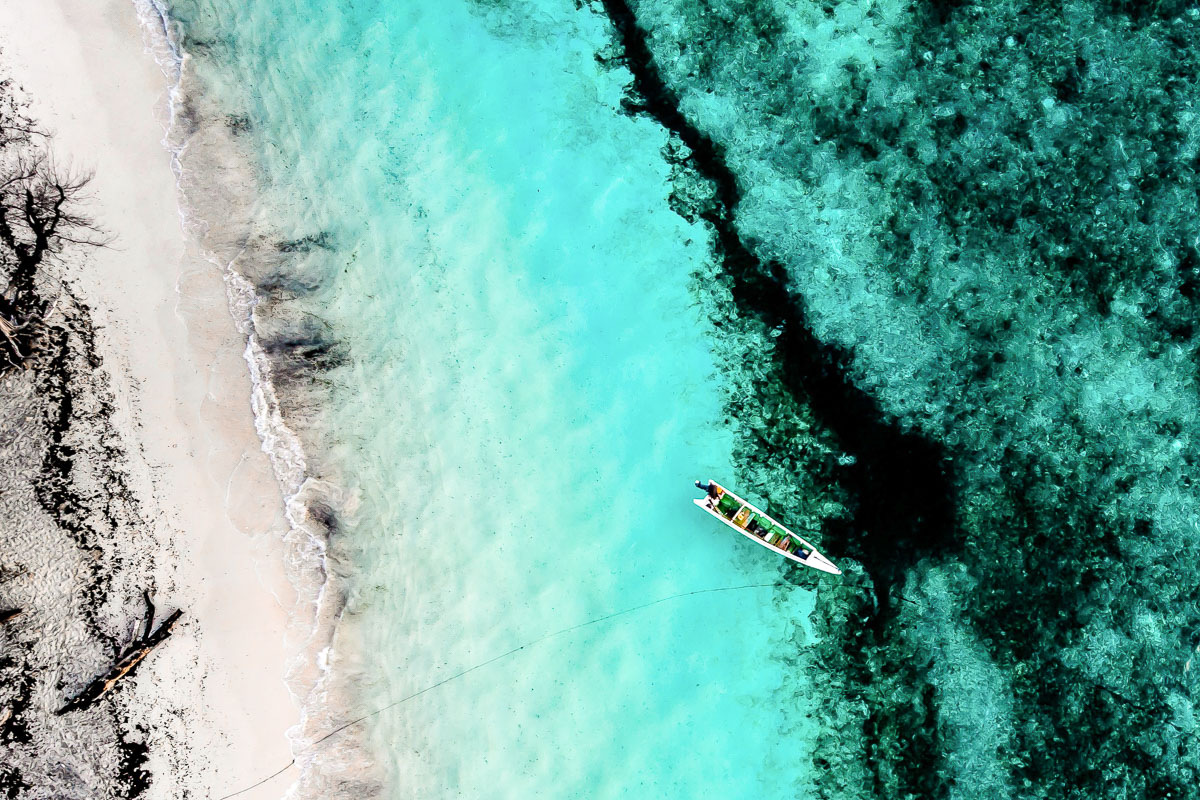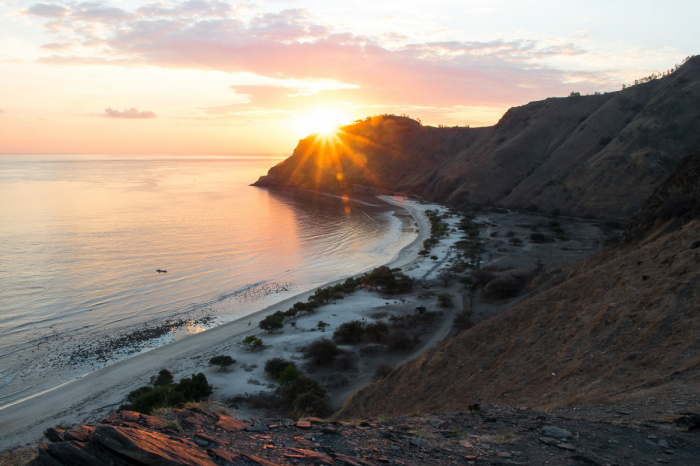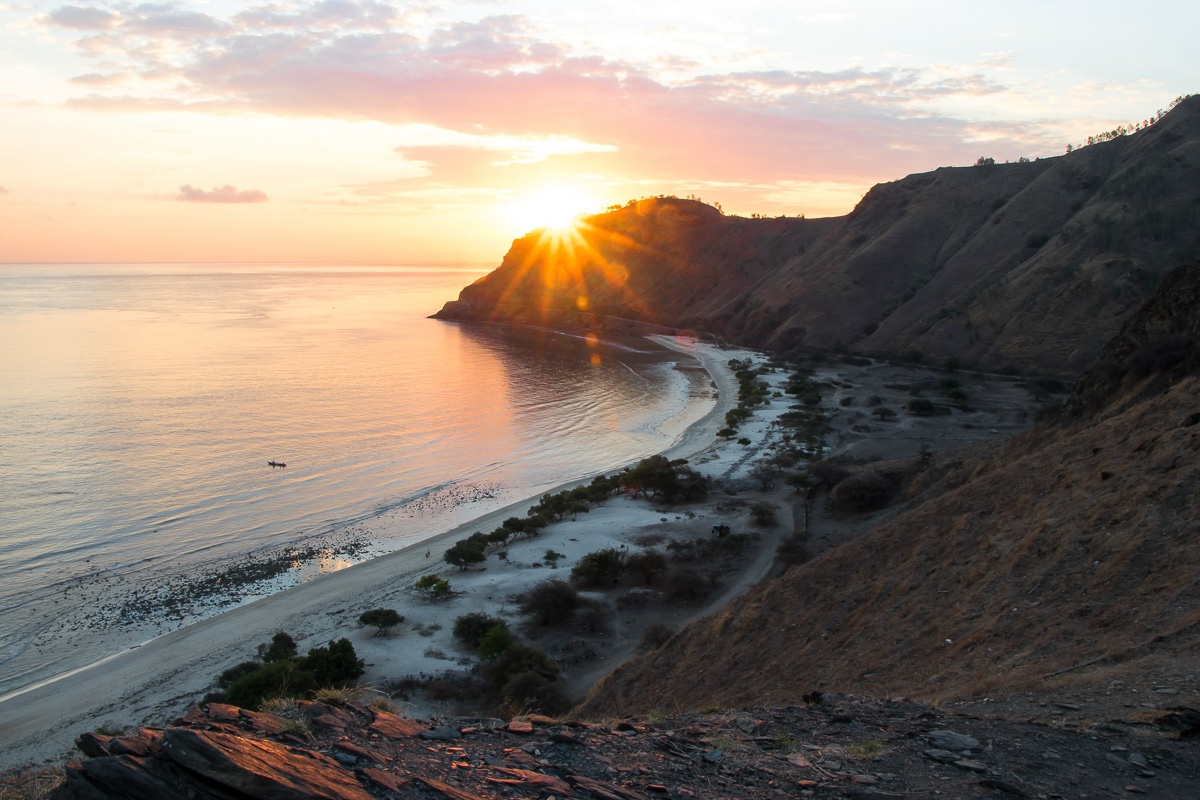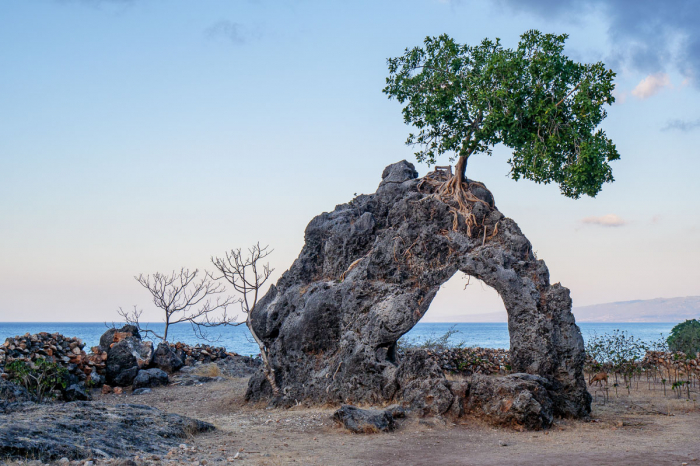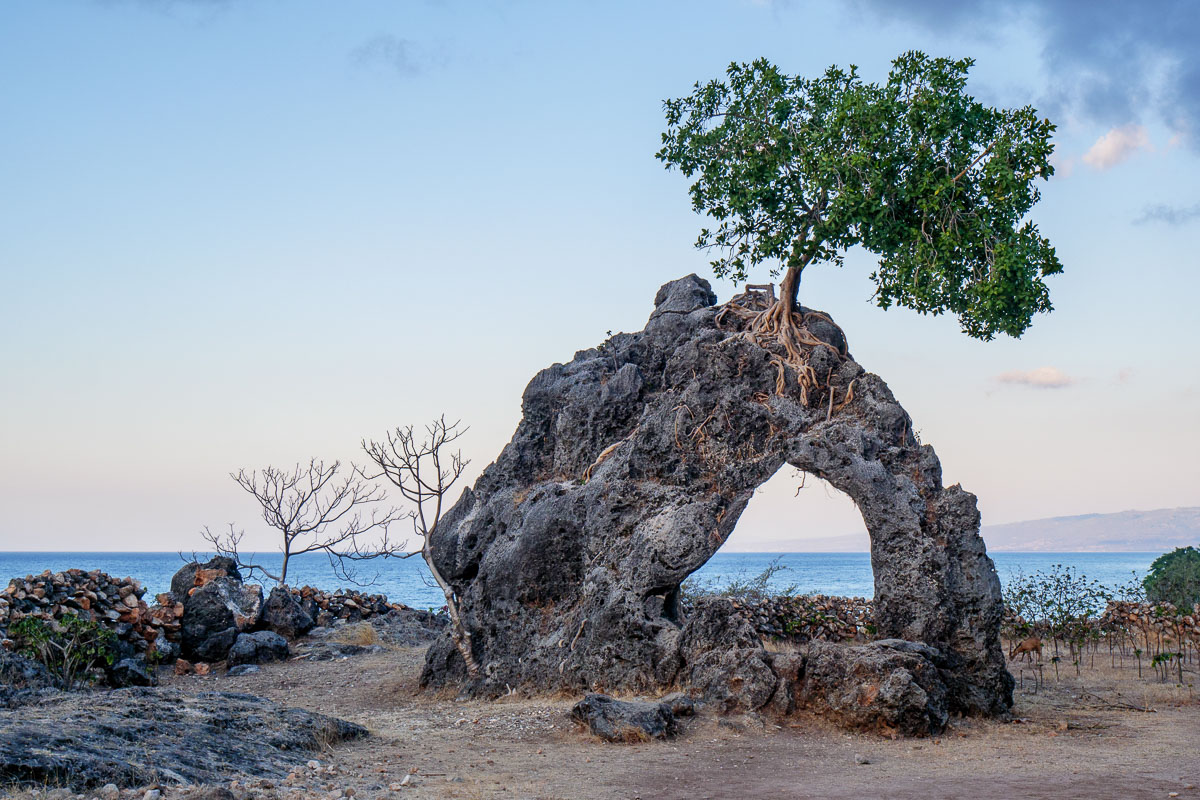 Diving Environment
Type
Reefs and walls, muck diving
Diving Season
Best season May to October
Top tips

If you have time to spare, plan a visit to Nino Konis National Park, home to some of the world's last surviving tropical lowland, rainforest, and an excellent destination for hiking, birdwatching, and exploring archaeological sites.

While Timor Leste is developing quickly, the region is still relatively remote. Pack all the essentials from home, as options for shopping are extremely limited outside of Dili.

If you're hoping to combine diving and whale watching in one trip, try to plan your visit during October or early November. This will give you a chance to witness the annual migration before the monsoon rains dramatically reduce the visibility during your dives.

Be sure to travel with plenty of cash, especially if you're leaving the mainland. There are no banks or ATMs on Atauro or Jaco.
About Dili and Atauro Island
If you've never heard of Timor Leste, don't worry, you're not alone. This small country, often known by its old name of East Timor, is one of the planet's newest, having only gained its independence in 2003. And, while tourism in the region is increasing steadily, East Timor is still well off the tourist radar. For visitors, that means kilometres of unspoiled beaches, jungles, and coral reefs, waiting to be explored. The lack of tourist infrastructure here is, in many ways, the number one attraction. Travellers intrepid enough to visit will find friendly locals, quaint rural villages, and some of the planet's most adventurous trekking and scuba diving, with hardly another tourist in sight.
Dili, also known as the City of Peace, is the largest city, capital, and chief port of Timor Leste. And, while the city is relatively developed, it hasn't lost its charms. You'll still find plenty of places to get away from it all, just a kilometre or two out of town. Atauro Island, located only 25 kilometres to the north, is slowly gaining in popularity; but remains largely unchanged, looking much as it has for decades. This island is home to some of the region's best scuba diving, with a variety of exciting sites easily accessed from the shore or via a short boat ride. The channel separating Atauro from the mainland is one of Timor Leste's most exciting attractions, with a seasonal migration of marine mammals taking place between October and December. Humpbacks are the species most commonly seen during these months, blue whales, humpback whales, orcas, pilot whales, and pods of dolphins, make appearances as well.
Getting there
Historically speaking, access to Timor Leste has been limited. But, these days, that's changing quickly. Dili is home to an international airport, offering frequent connecting flights through Australia, Indonesia, and Singapore. It is also possible to enter Timor Leste by land or sea from Indonesia, but don't expect an easy voyage. You'll be travelling through extremely remote areas with little to no tourist infrastructure.
Dili is a surprisingly modern city, and you'll find plenty of options for transportation once you're there. But, just a few kilometres outside the city centre, the landscape transforms quickly. In rural areas, tuk-tuks are the most common and affordable, if not the only option for getting around. This goes for Atauro Island, as well.
Traveling to Atauro
Getting to Atauro is less difficult than you might imagine, with frequent ferry and speedboat trips from Dili. The journey takes one to three hours, depending on your mode of transport and which part of the island you're visiting. If you're hoping to visit East Timor's more remote regions or far-flung islands like Jaco, you'll need to book private transportation. Most dive centres offer day trips and boat transfers to local dive sites, weather permitting.
Dili and Atauro diving seasons and weather
Like the rest of East Timor, diving is best here during the dry season between May and October, when underwater visibility can reach a staggering 40 metres. But, the shoulder months leading into the monsoon are also a very popular time to visit! Each year, between October and December, the Ombai and Wetar Straits separating Atauro from Dili and the mainland transform into a migratory route for whales travelling between the Pacific and Indian Oceans.
While it is possible to dive in Dili all year round, visitors during the monsoon season will miss out on the region's typically stunning visibility. If you're trying to combine scuba diving and whale watching, visit as early into the rainy season as possible, and still come prepared for daily tropical downpours.
Some operators do offer diving on Atauro during the rainy season. But, throughout the monsoon, this area is subject to rough ocean conditions, poor visibility, and challenging boat rides from the mainland. If your focus for the trip is diving not whale watching, or you're hoping to explore other remote areas like Jaco Island, plan to visit between June and September.
Where to stay
If you're planning to dive around Atauro, staying on the island is your best bet. You'll find a range of accommodations there, from budget-friendly glamping to high-end resorts complete with private beaches, infinity pools, and luxurious spa services. Most of the island's accommodations are found near the ferry terminal in Beloi, but there are options further afield, as well. Atauro's remote west coast is home to a few isolated resorts and hotels, perfect for getting away from it all in a secluded setting.
Divers who plan to spend the majority of their time exploring the waters around Dili often prefer to stay on the mainland. There are more options for lodging in the city, and a variety of dining and entertainment venues closeby. Whether you prefer a quiet guesthouse or large scale resort, you'll easily find what you're after in the city.
East Timor's tourist infrastructure is still developing, so don't expect to feel spoiled for choice when it comes to accommodations in rural areas. Jaco island and some of the region's farthest-flung diving destinations still offer no facilities for overnight stays.
---
Other popular destinations