Stunning beaches, beautiful scuba diving and one of the best places in Asia to learn to dive
Highlights
Learn to scuba dive, or further your skills at one of many dive centres
Dive pinnacles including Chumphon, Sail Rock, South West & Hin Wong
Soak up the sun on one of the many beaches, then party into the night
Encounter Koh Tao's whale sharks during the right season
Koh Tao's diving is well known for its easy conditions and inviting reefs, perfect for learning, and the island has become one of the most popular destinations for scuba dive training in the world. Combined with its idyllic white sand beaches fringed with palm trees, stunning sunsets and a huge range of accommodation options - as well as the instagram-famous Koh Nang Yuan viewpoint - and you have all the ingredients for a perfect dive holiday destination.
Diving in Koh Tao
Schooling reef fish

Year round

Walls & pinnacles

Year round

Blacktip reef shark

Year round

Hawksbill turtle

Year round

Whale shark

March - May

and

October - December
Koh Tao's beautiful landscapes continue beneath the sea and scuba divers can explore an exciting range of sites including pinnacles and reefs, swim throughs, and colourful hard and soft coral gardens. Koh Tao's easy diving conditions in its sheltered bays offer relaxing dives with opportunities to encounter plentiful reef fish, schools of batfish, trevally, and fusiliers and some interesting species hidden amongst the corals. Further away from the island, jagged pinnacles of rock are home to batfish, barracuda, snappers and grouper, as well as carpets of anemones and dramatic, twisted sea whips.
Open water courses on Koh Tao
Koh Tao's is one of the best places in the world for scuba dive training. Boasting the highest certification rates outside of Australia for both PADI and SSI, you can complete all levels of certification from open water to tech diving as well as the entire range of advanced education, specialties and freediving. And Koh Tao's dive centres offer it all in a relaxed and fun beachside environment.
Koh Tao's whale sharks
As well as being an amazing place to learn to scuba dive, Koh Tao offers a chance to encounter one of the giants of the sea - whale sharks! These huge animals are known to frequent the area around Koh Tao, particularly at famous sites such as Chumphon Pinnacles, Sail Rock, South West Pinnacle, Hin Wong Pinnacle and Shark Island. Although sightings are never guaranteed, visitors to Koh Tao in the main whale shark seasons - March to May, and October to early December - have a very real chance of an encounter with one of these extraordinary animals! And even though the pinnacles are more suited to advanced divers, you never know what might swim by during your Open Water course - every season, a few lucky students get an encounter of a lifetime during a training dive!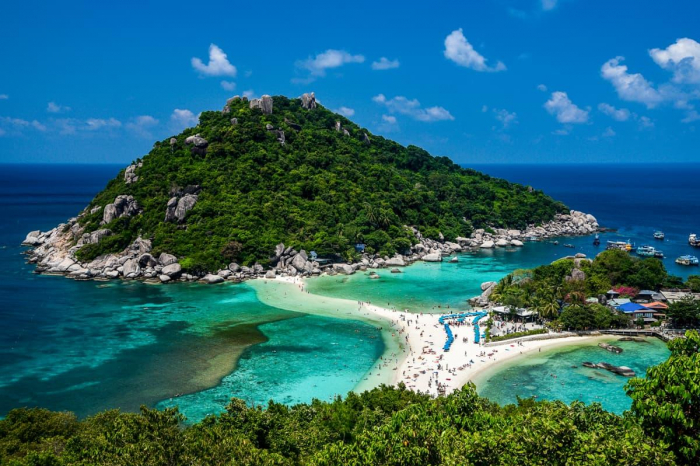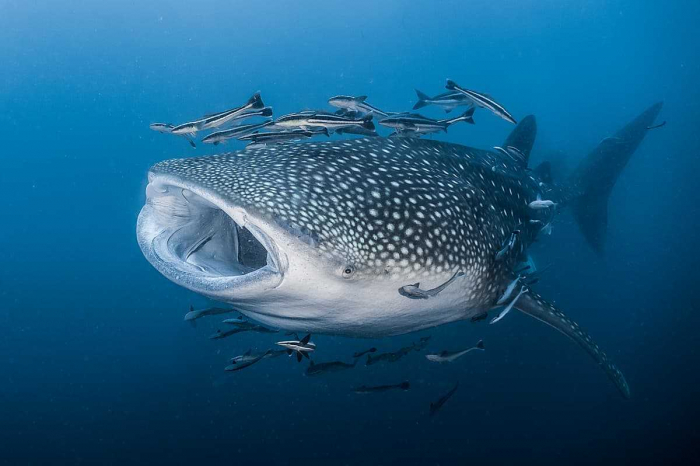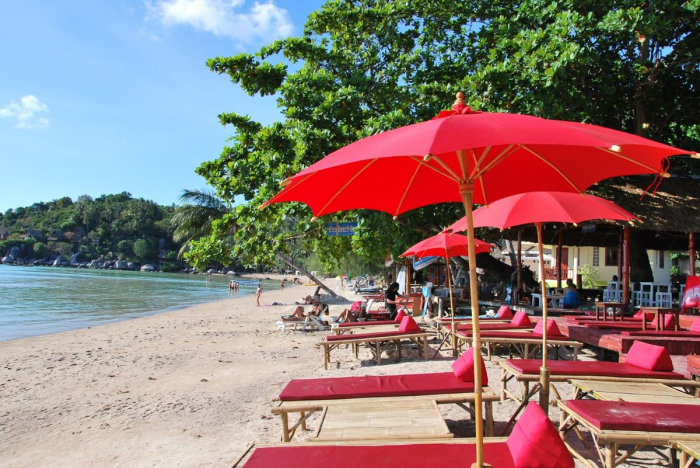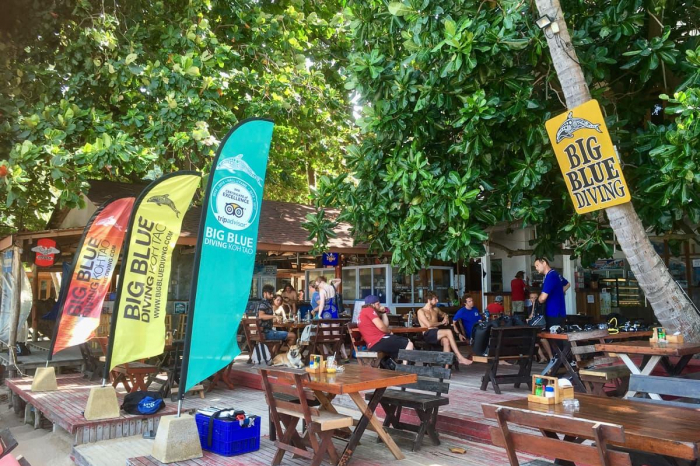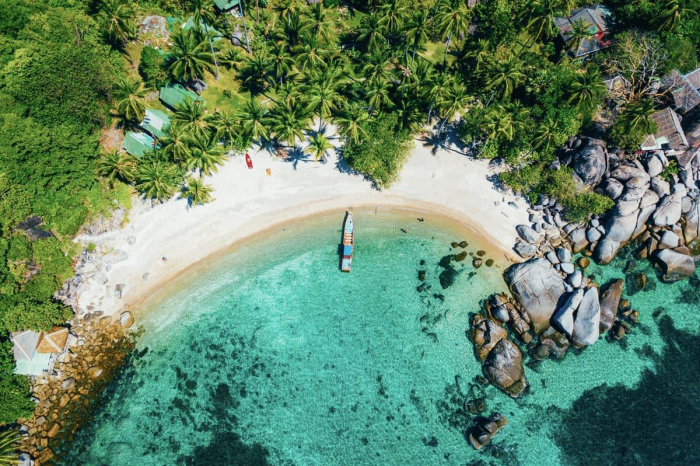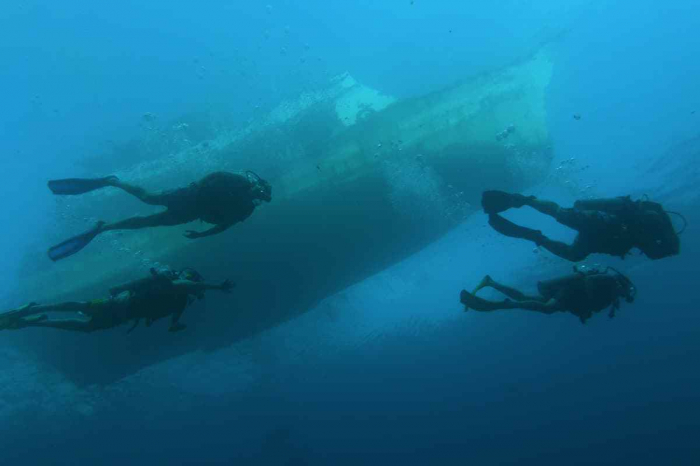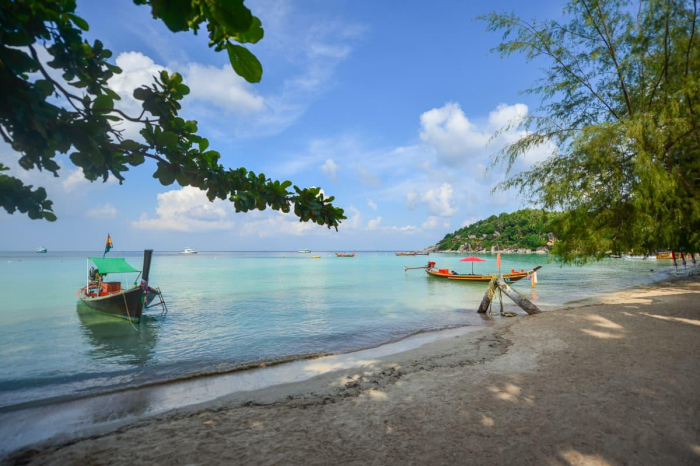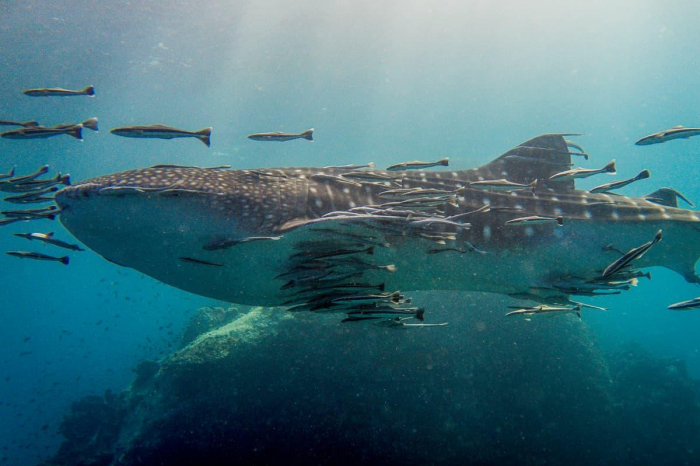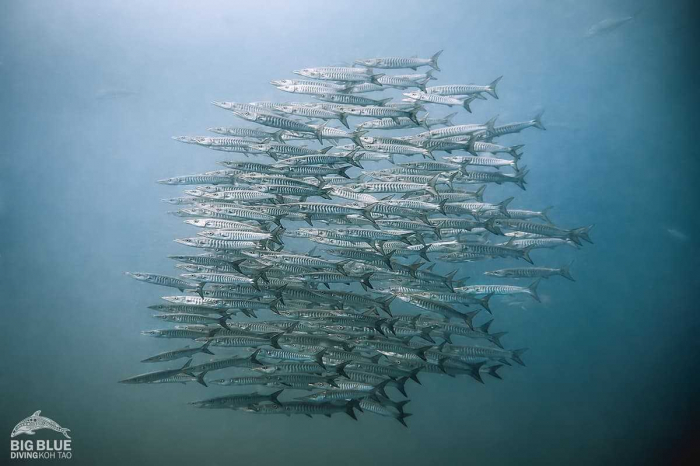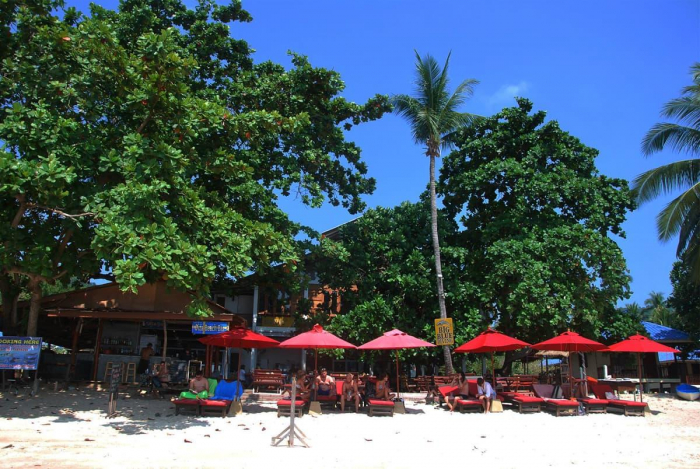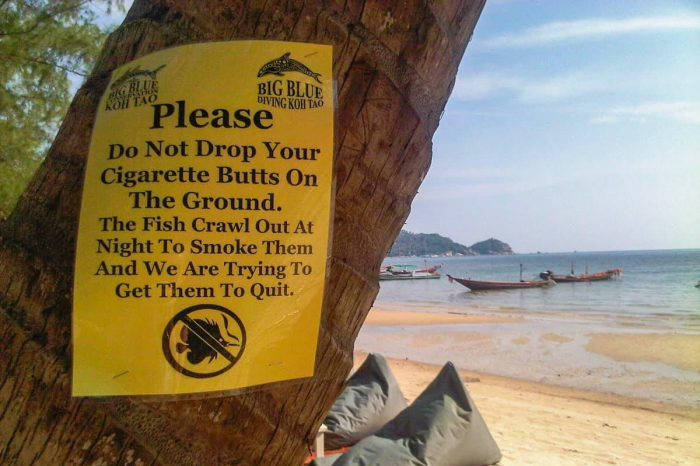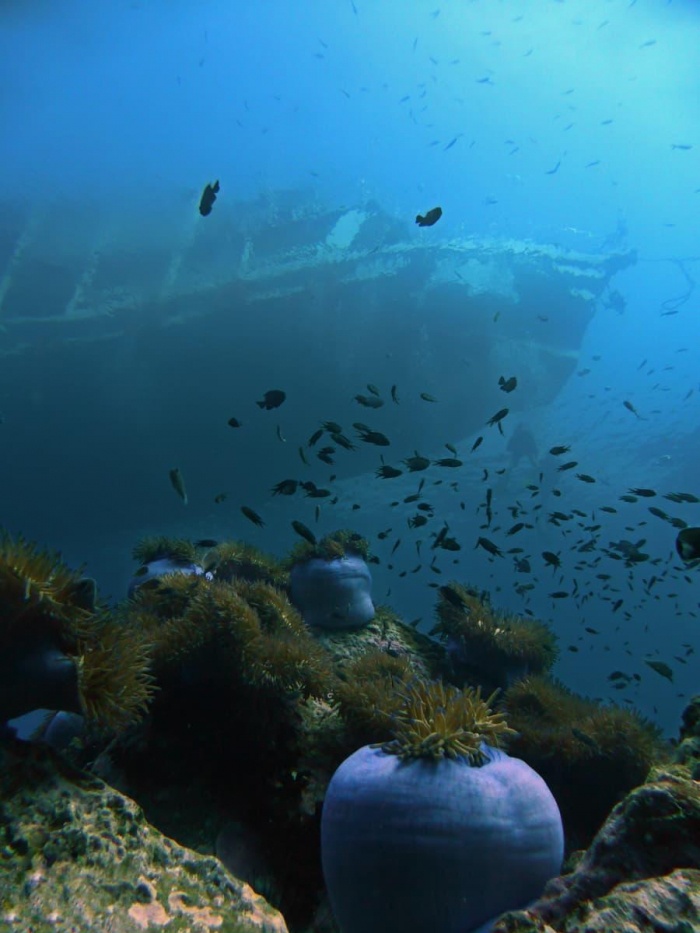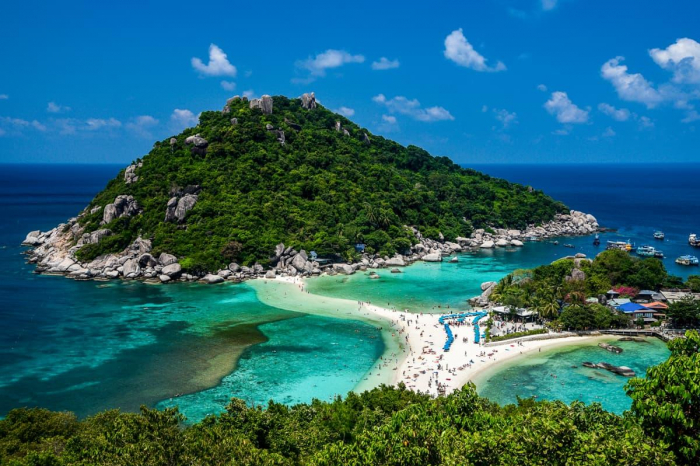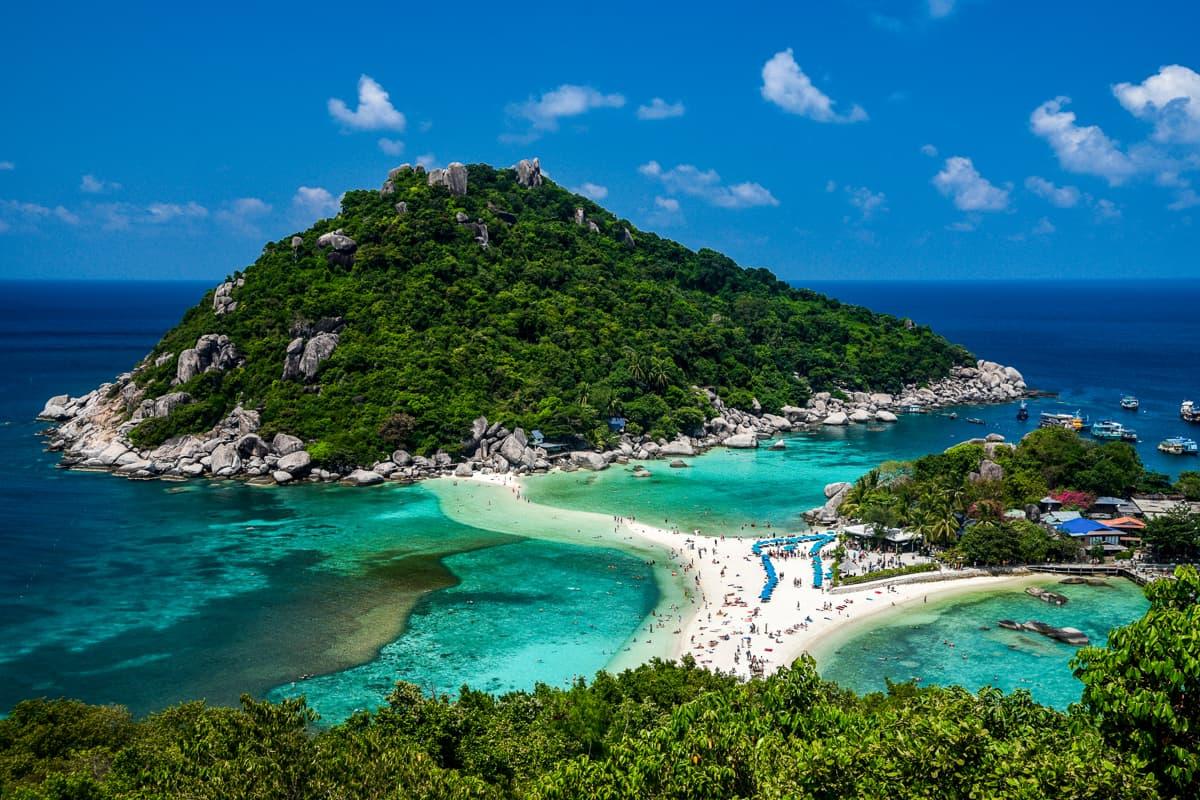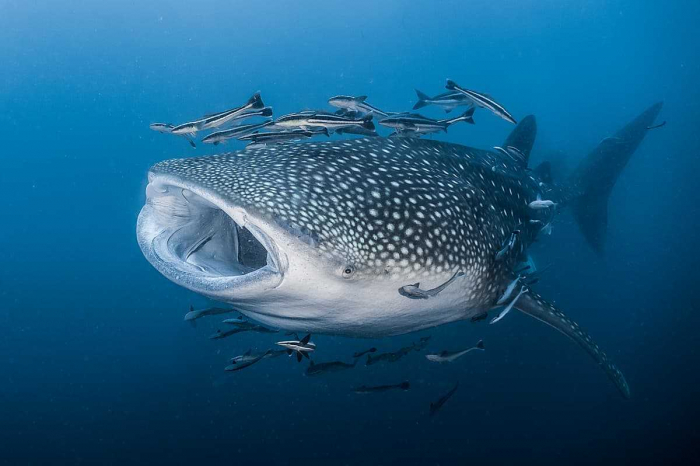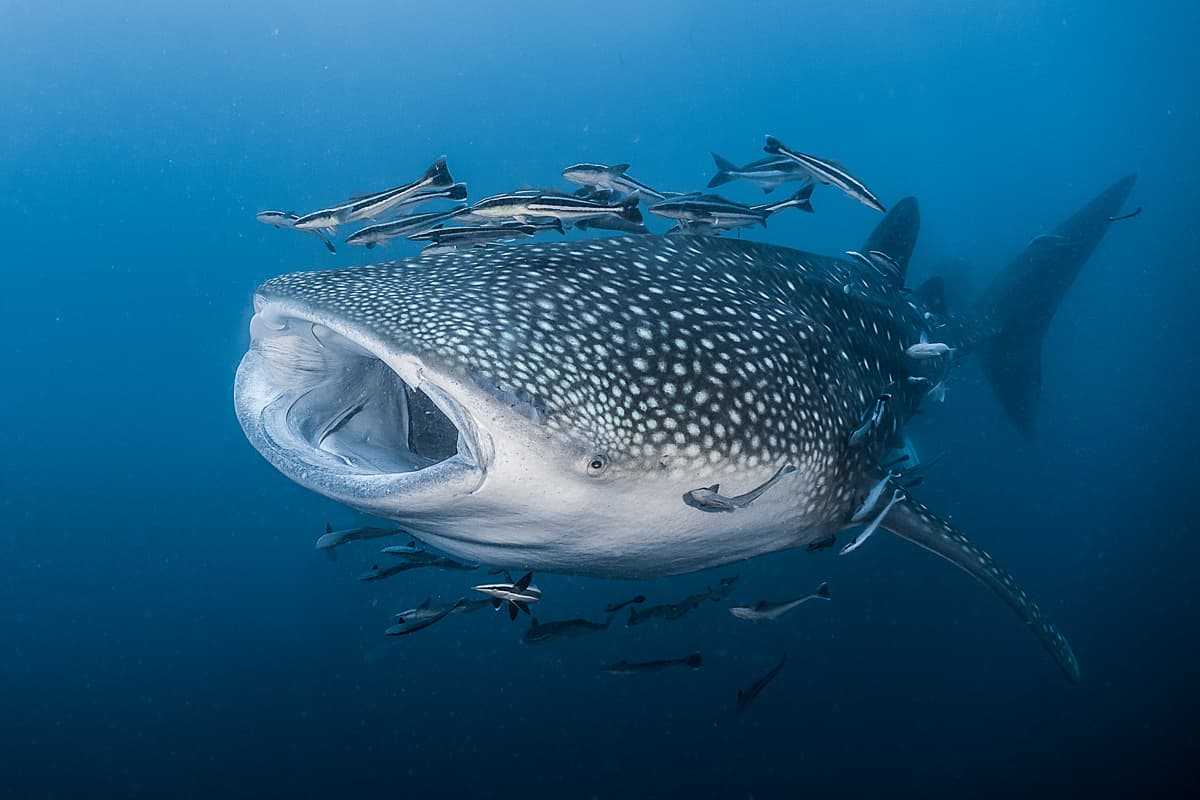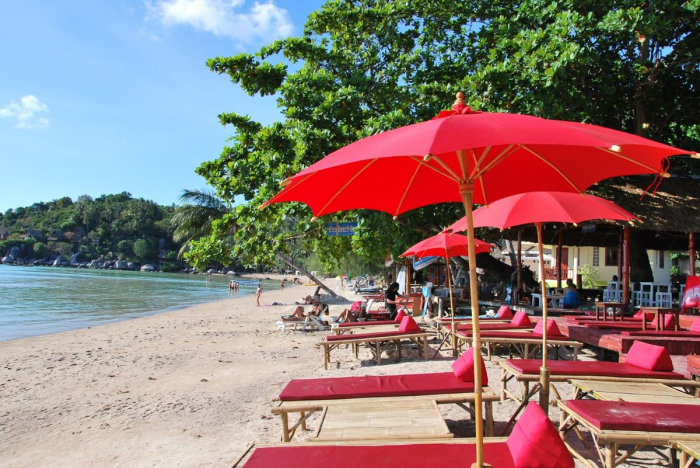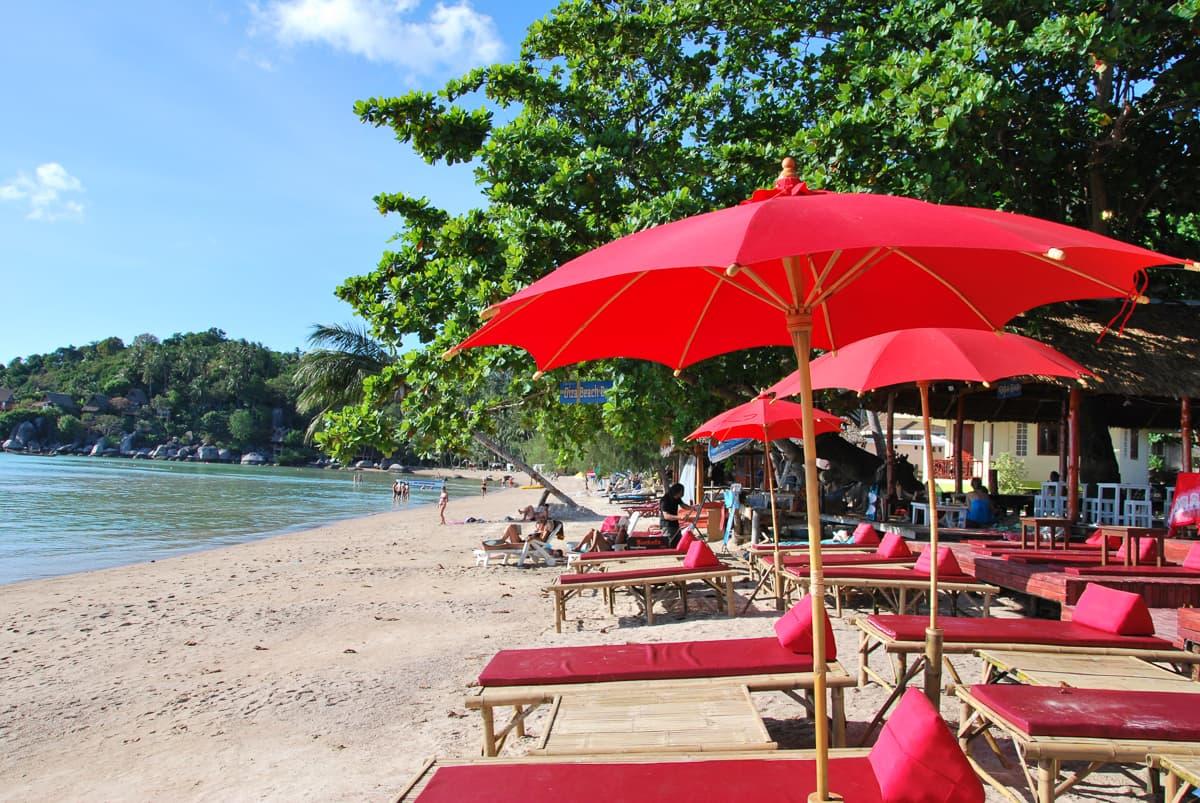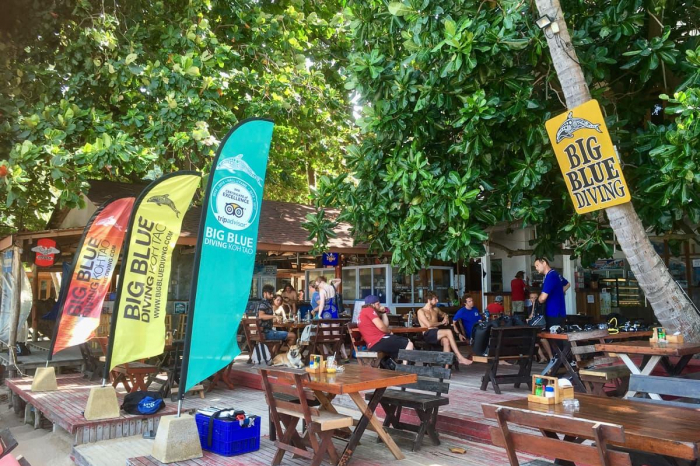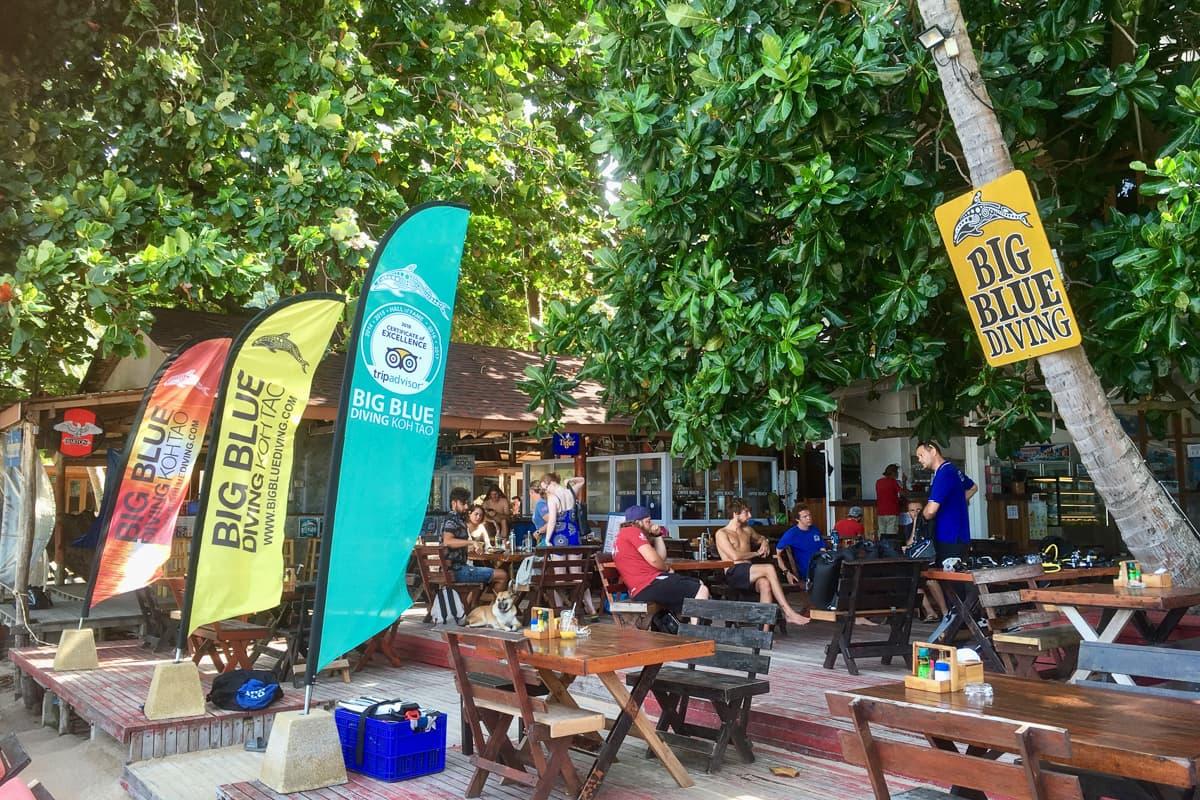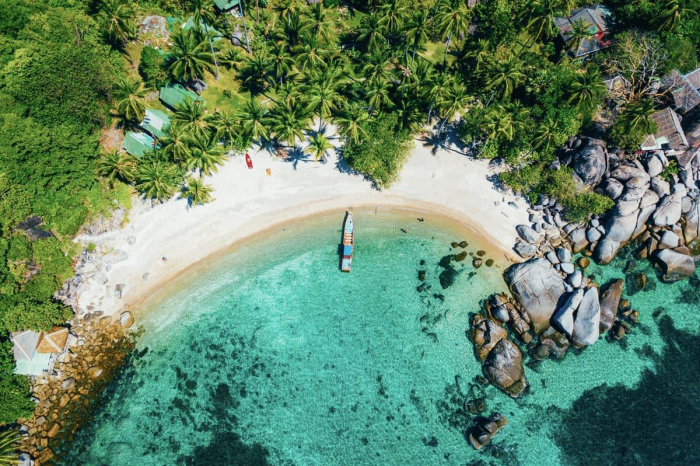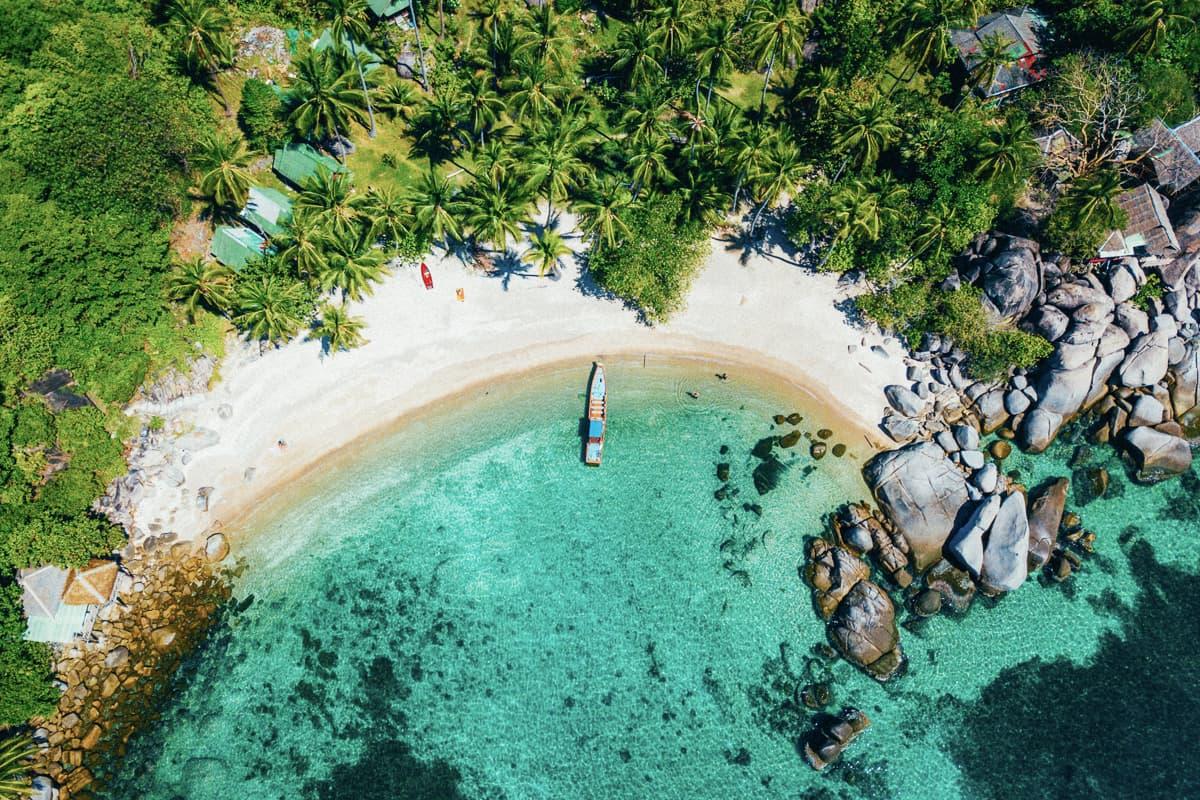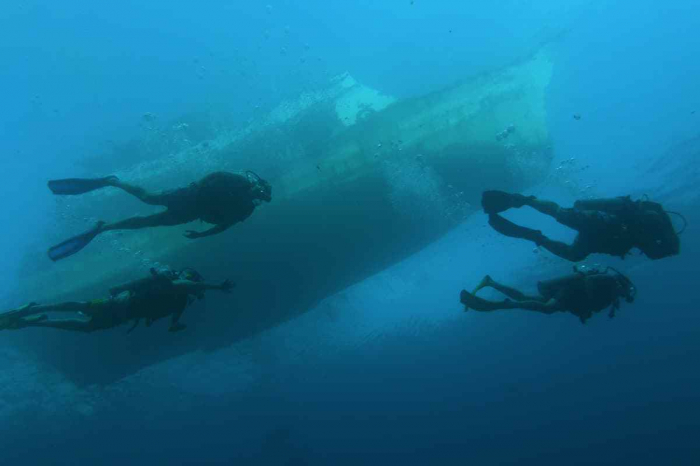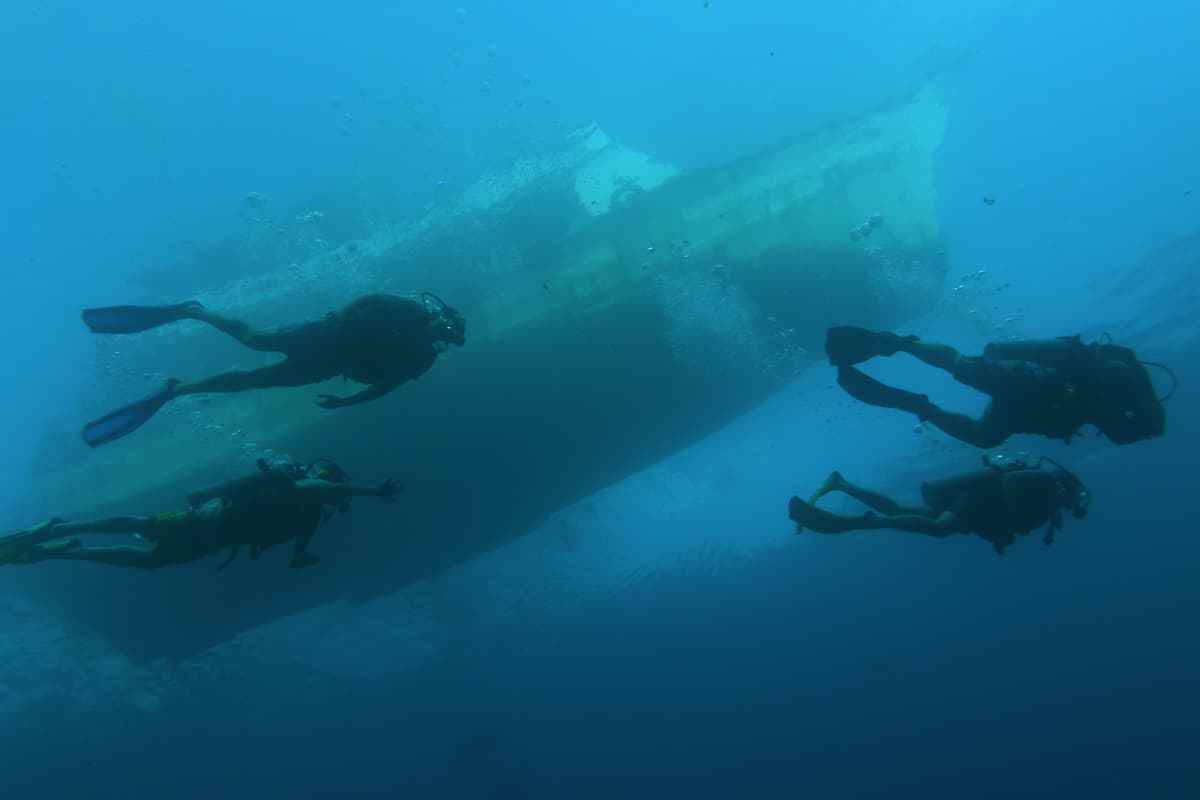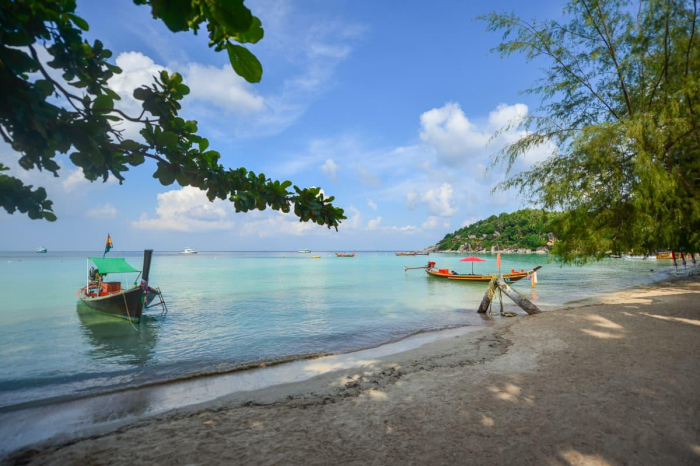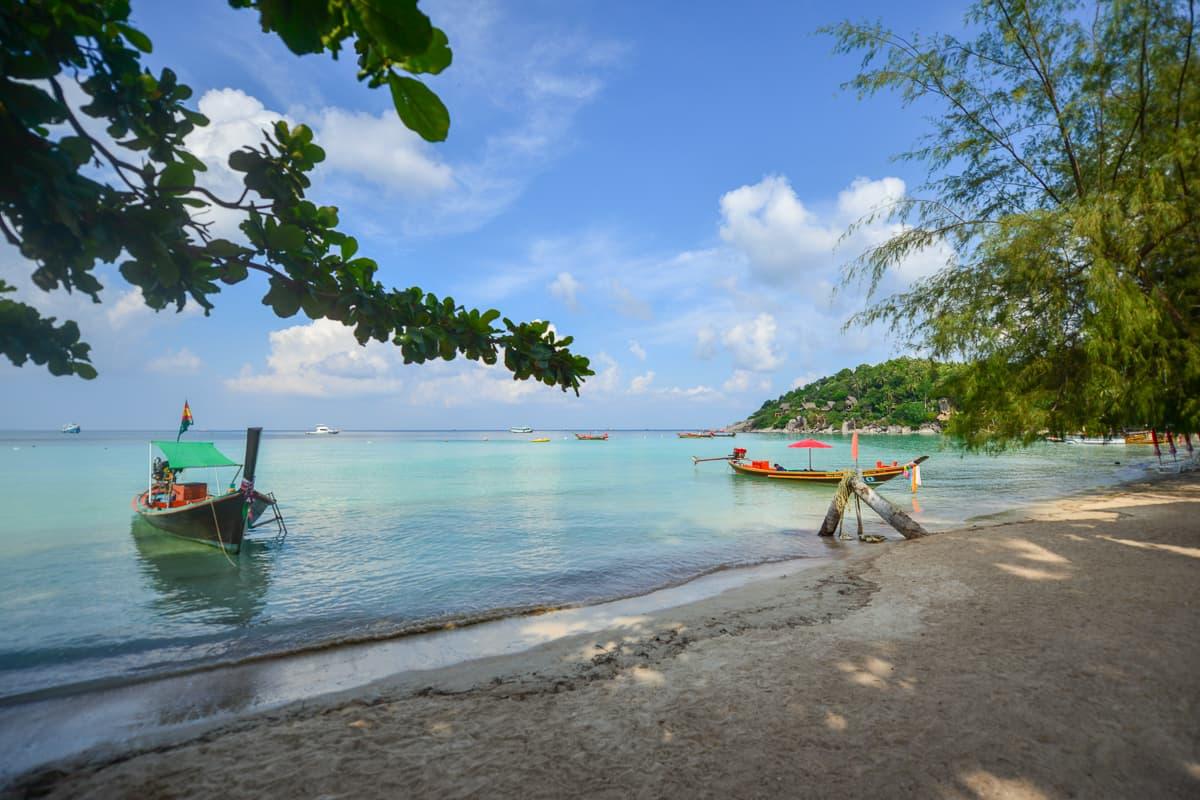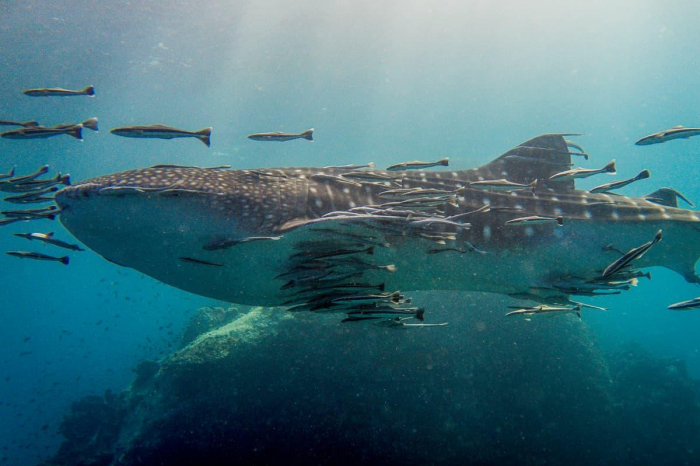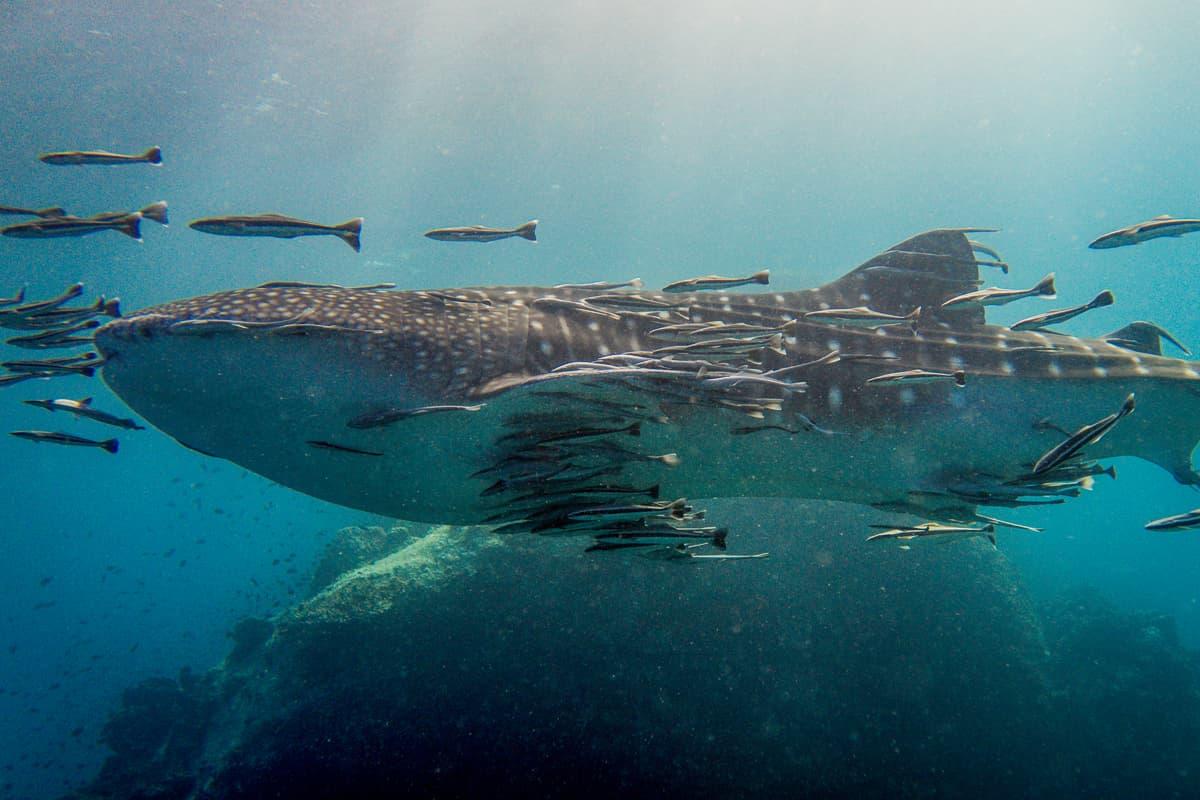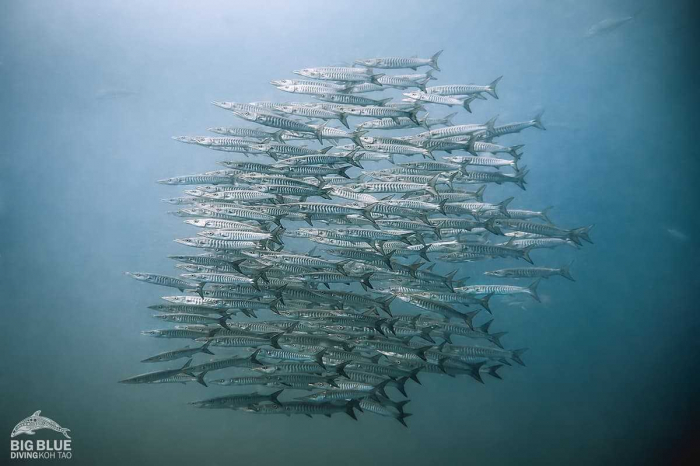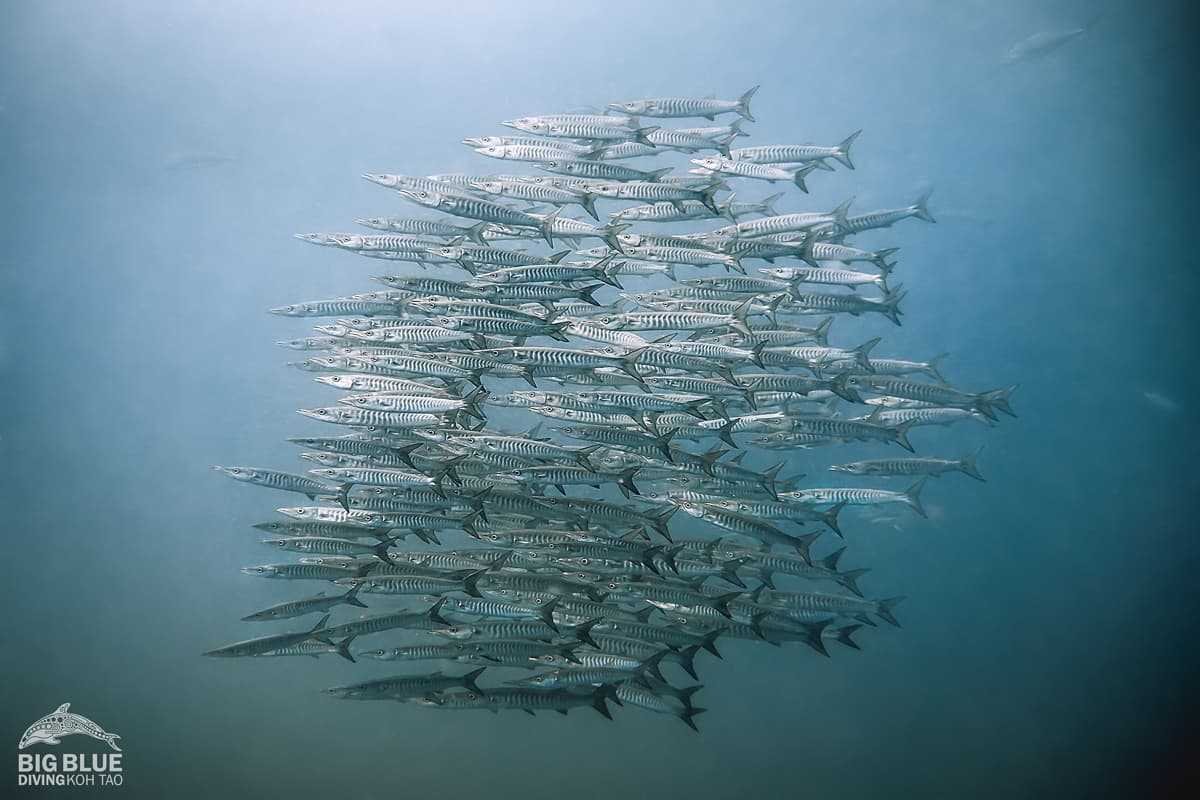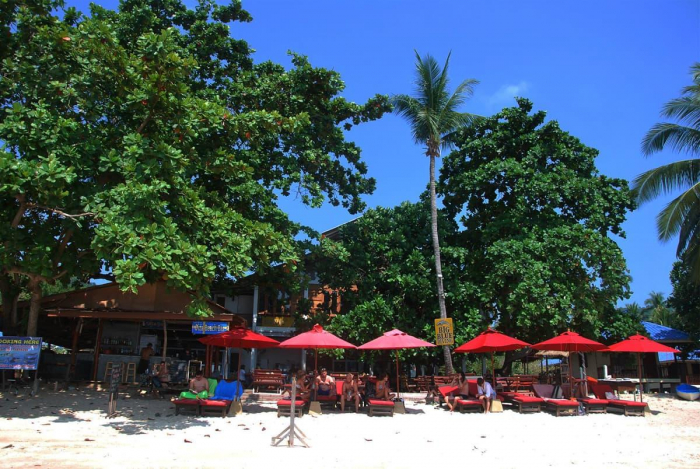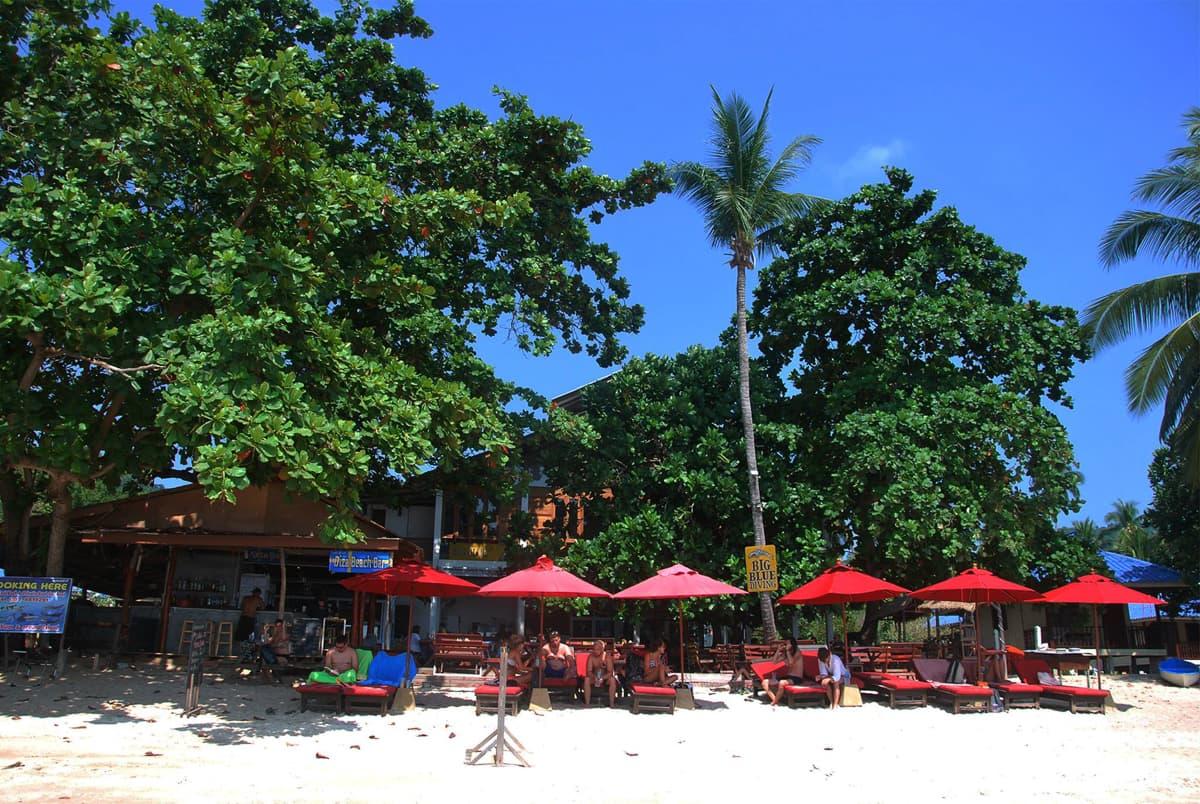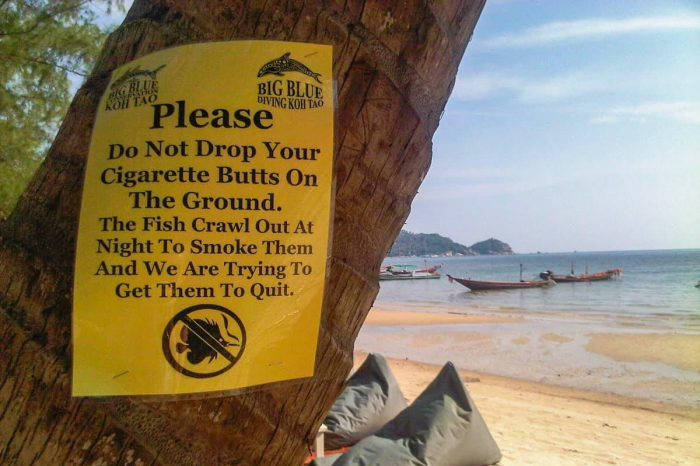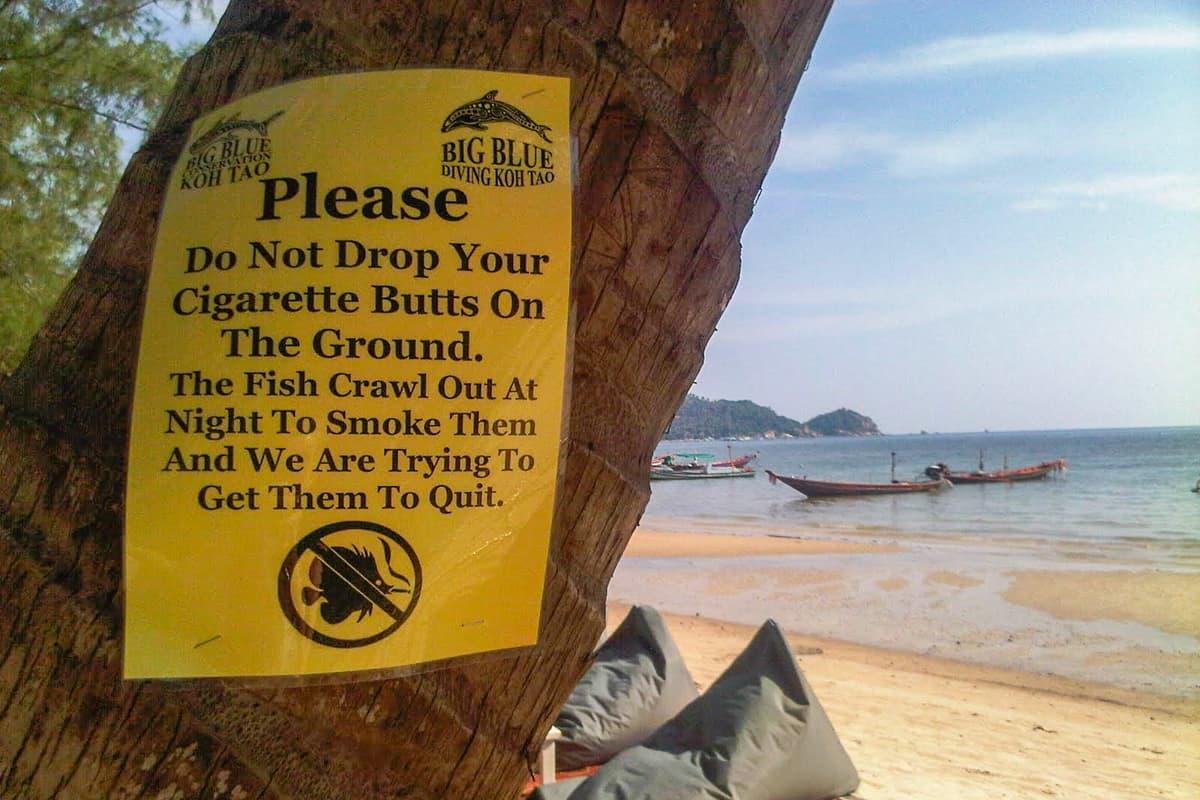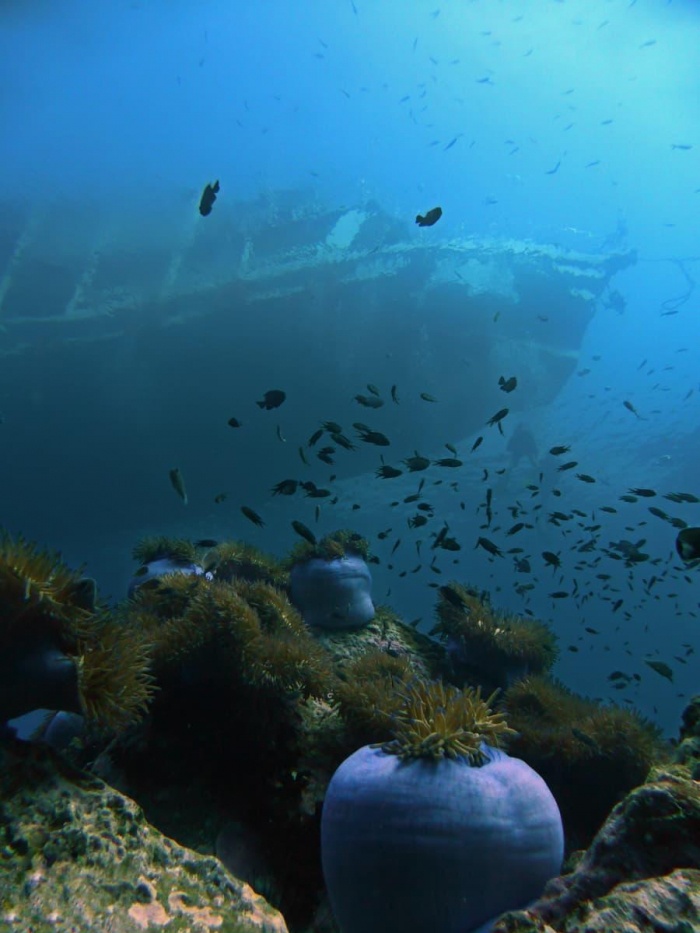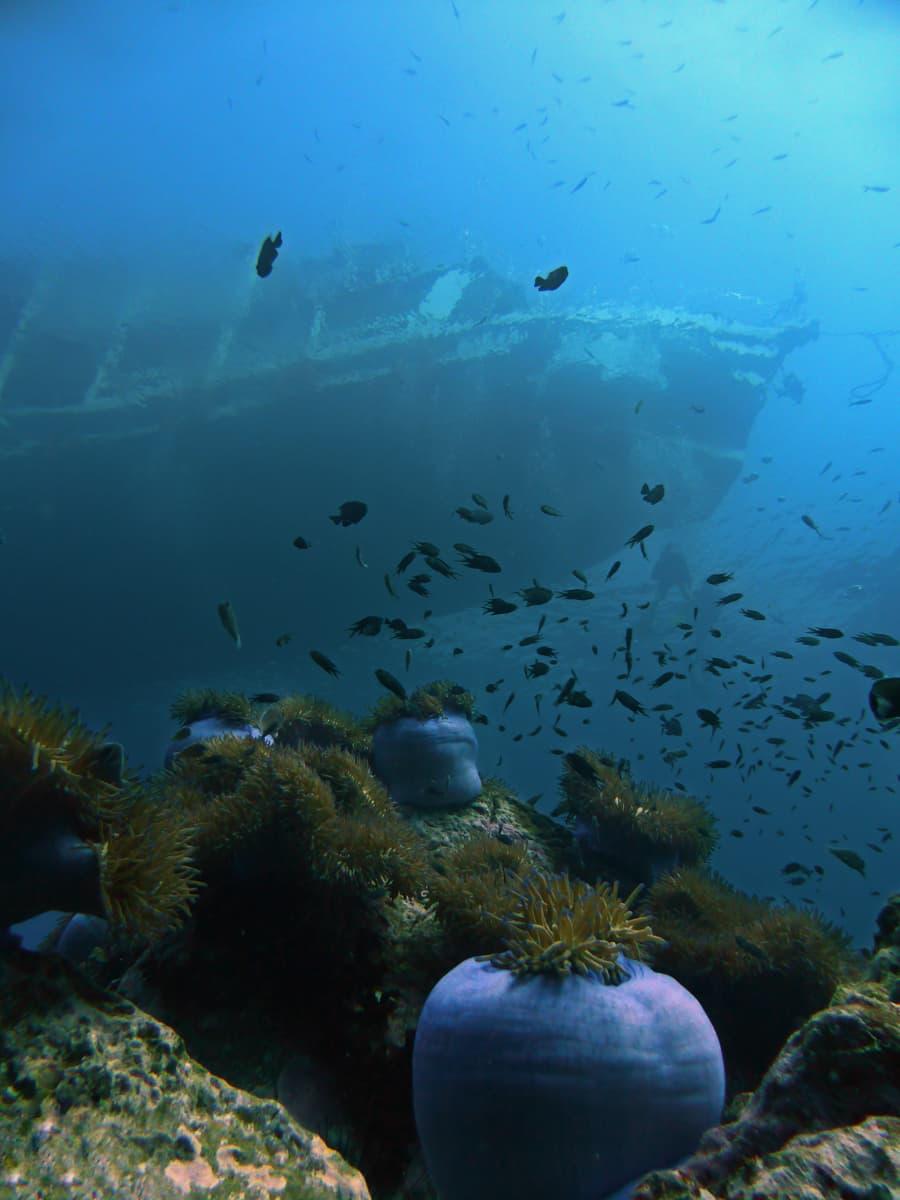 Diving Environment
Diving Season
Year round, best March to May
Top tips

For some beautiful views, head up to Koh Nang Yuan viewpoint, Mango viewpoint or John Suwan viewpoint - all of them offer stunning views across Koh Tao's beaches.
If you are looking for some Thai street food, head to the small night market opposite the Khao Tao leisure park.
You can head over to Koh Phangan to catch one of the big full moon parties, then catch a boat back to Koh Tao the next day.
About Koh Tao
Koh Tao lies off the east coast of Surat Thani Province in the Gulf of Thailand, and like its larger neighbours, Koh Samui and Koh Phangan, the island's landscape is dominated by green hills, giant boulders, and beautiful beaches. In English, Koh Tao is translated as 'Turtle Island'; an appropriate name given the large numbers of sea turtles that used to nest here in the past. The island was largely untouched by tourism until the 1980's when dive operators from Samui began to run trips to the island and discovered the beautiful scuba diving on offer.
This tiny island is graced with over 300 days of sun per year and has everything you'll need for a perfect Thailand dive holiday experience. You can relax on one of many picturesque sandy beaches, snorkel the shallow reefs or take some yoga classes. The more adventurous may want to rent motorbikes, hike the jungle peaks to deserted bays and rocky inlets, go bouldering or rock climbing, or try out some Muay Thai boxing. And if you are looking for some nightlife after a day of diving, you can head to one of the famous beaches such as Sairee to watch the sunset, grab some food and check out the bars and clubs.
Getting there
The only way to travel to Koh Tao is by boat. Like the rest of Thailand, travel is straightforward and there are many options to choose from.

From Bangkok you can take either a sleeper train and ferry, or a bus and ferry combination ticket to Koh Tao via Chumphon. Alternatively, if your schedule is tight and your budget is right, you can fly to Koh Samui with Bangkok Airways then catch the Lomprayah fast ferry across to Koh Tao.
We recommend the Lomprayah ferry or Seatran Discovery Ferry service from Koh Samui via Koh Phangan. From Chumphon, there are several ferry companies that operate daily services direct to Koh Tao. We recommend the Lomprayah Catamaran, Songserm Ferry or the Koh Tao Cruiser. From Surat Thani, you can also catch the night boat that leaves at 9pm and takes 9 hours, but be warned, this is a pretty basic means of travel.
Where to stay
Visitors to Koh Tao are spoilt for choice when it comes to finding a place to stay for the night. Accommodation ranges from affordable guest houses ideal for budget travellers, to luxurious resorts with pools and extraordinary views - and everything in between! Some of Koh Tao's dive centres have their own accommodation, but there are many more that work with a few preferred guest houses and can advise guests on the best place to stay. Of course, a ZuBlu travel specialist can help you find your perfect resort!
Koh Tao has several different areas that all offer something different. Mae Haad is the main town and ferry port and has plenty of different options, from budget to boutique. There are also lots of restaurants and shops. Further north is the lively Sairee Beach where you'll want to stay if you are looking for nightlife and the best bars and clubs. In the south, Chalok Baan Koa and Thian Og or Shark Bay have beautiful beaches and more peaceful atmospheres, whilst over on the east coast is Tanote Bay which is a lot quieter than the rest of the island. Given how small Koh Tao is - it covers just 21 square kilometres - we recommend choosing your dive centre first, then picking your accommodation.
Seasons and weather on Koh Tao
Koh Tao's scuba diving is year-round but like the rest of Thailand, it has two distinct seasons; dry and wet monsoon. February through to September is dry, and October to January is much wetter. During the wet monsoon the rains can last for days and really pour down, but more common are daily storms that move in and out within a few hours. The busiest holiday seasons are in July and August, and March and April, when the island as well as the dive sites can be quite busy.

---