Get off the beaten track and explore Camiguin's stunning volcanic landscapes, both above and below the waves
Highlights
Dive the underwater volcanic landscapes at 'Old Volcano'
Hunt for rare macro critters at Camiguin's black sand muck sites
Pose on stunning White Island sandbar - the perfect instagram location
Climb Mt Hibok Hibok, then unwind in natural springs and waterfalls
With its dramatic volcanoes looming over the entire island, visitors to the beautiful island of Camiguin would find it difficult to ignore the island's dramatic history. However, today visitors can explore a more peaceful landscape of natural springs, beautiful beaches and pristine sandbars, along with some interesting underwater landscapes and great muck diving sites. And yet for all these beautiful attractions and the great diving on offer, Camiguin remains one of the Philippine's best-kept secrets - offering tranquil escapism for those seeking unique dives, stunning hikes and eco-friendly retreats.
Diving in Camiguin
Exotic cuttlefish

Year round

Schooling reef fish

Year round

Healthy corals

Year round

Unique crabs & shrimps

Year round
As well as its beautiful scenery and beaches, Camiguin is known for some great diving on peaceful sites that see few divers. Located in the Bohol Sea, it is no surprise that the diving around Camiguin rivals more well-known areas such as Dauin and Alona. And yet the diversity here can take divers by surprise and Camiguin has started to gain a real reputation for interesting muck diving on several black sand dive sites around the coast. Seahorses and pygmy seahorses, Ambon scorpionfish, flamboyant cuttlefish and mandarinfish can all be found, as well as the extraordinary wonderpus and other unusual cephalopods. Whilst other locations such as the Lembeh Strait in Indonesia may have a wider range of muck diving sites, Camiguin offers the same species, but on sites with few or no other divers to be seen.
Away from the muck diving sites, another unique dive can be found on the west coast beneath a looming volcano. An eruption several decades ago blew large blocks of the volcano down into the sea. These blocks now rest in a tangle of interesting structures on the sea bed, creating some fascinating topography to navigate as well as providing the perfect home for corals that flourish in the nutrient-rich currents. Other sites, including Kantaan, Cabuan Point and the slopes and walls of Jidgup, are all great for beautiful seascapes, corals and patches of anemones, as well as stingrays and sleeping whitetip reef sharks hidden in crevices. Day trips to Mantique Island Nature Park to the east of Camiguin are popular for divers but an absolute must for snorkelers with its large schools of jacks, barracuda, and other schooling reef fish. With a beach picnic often included, these day trips make for an unforgettable day out.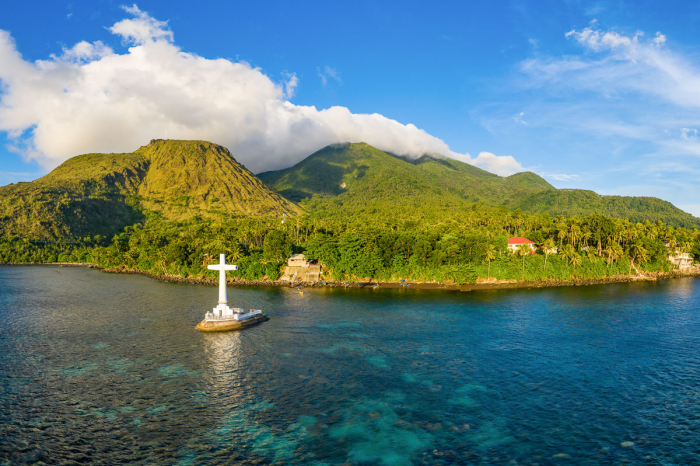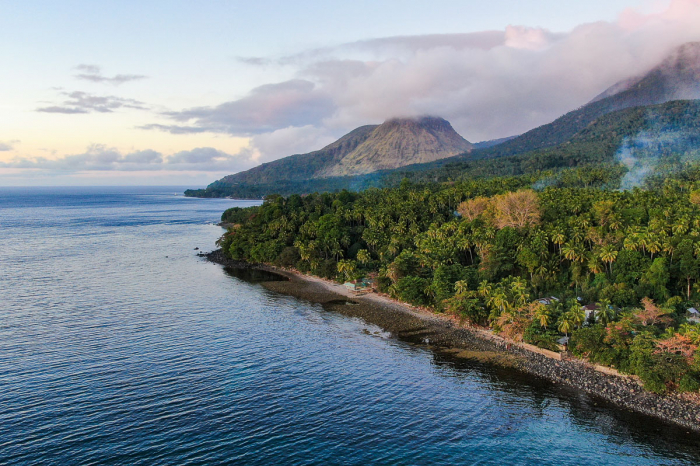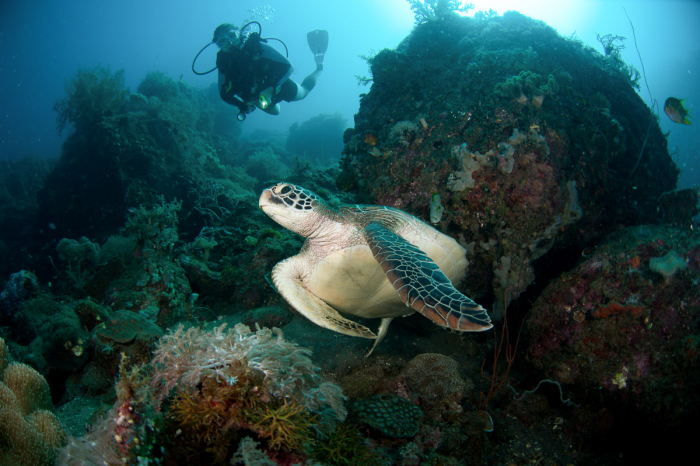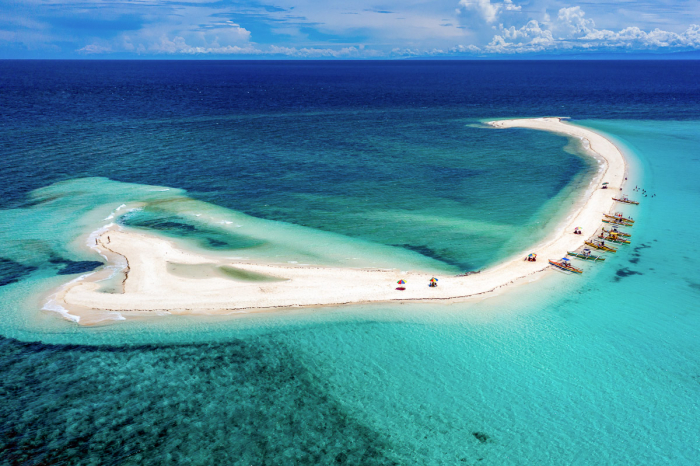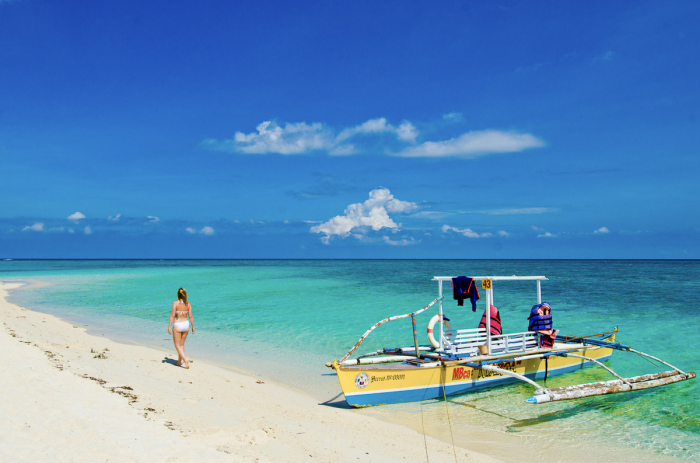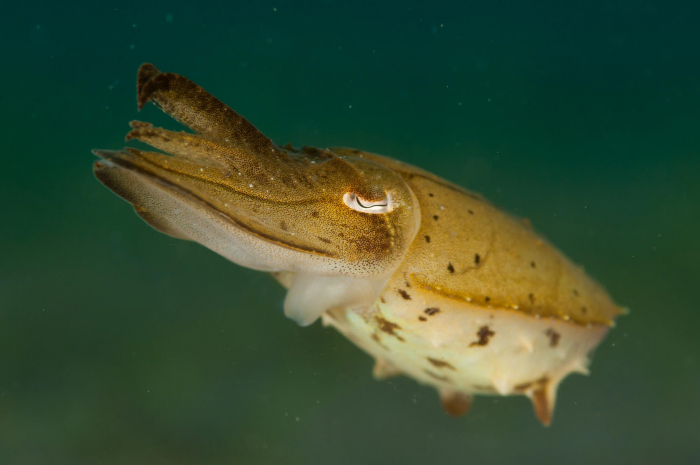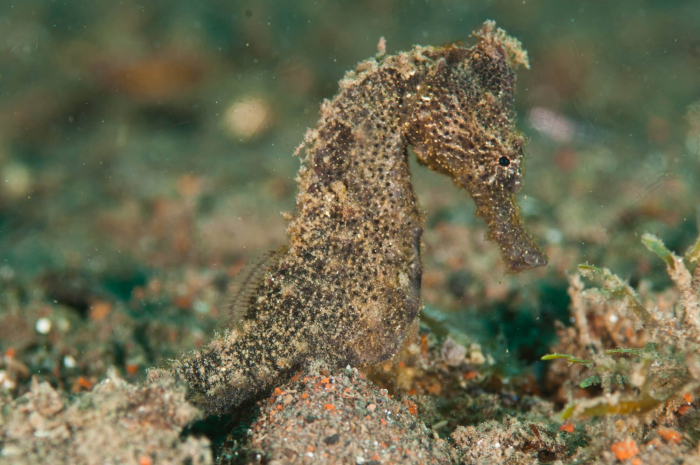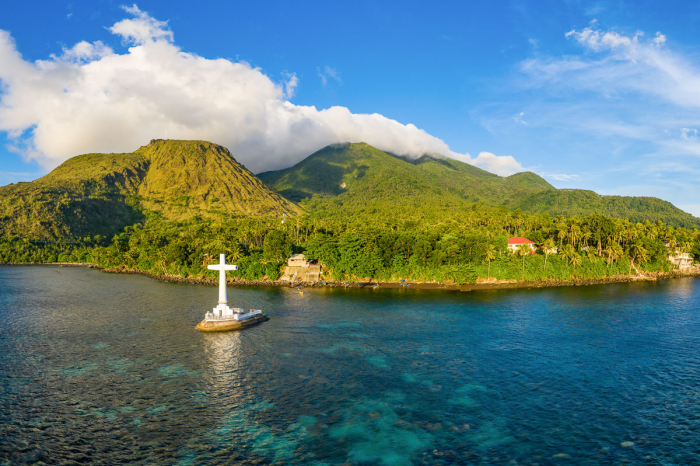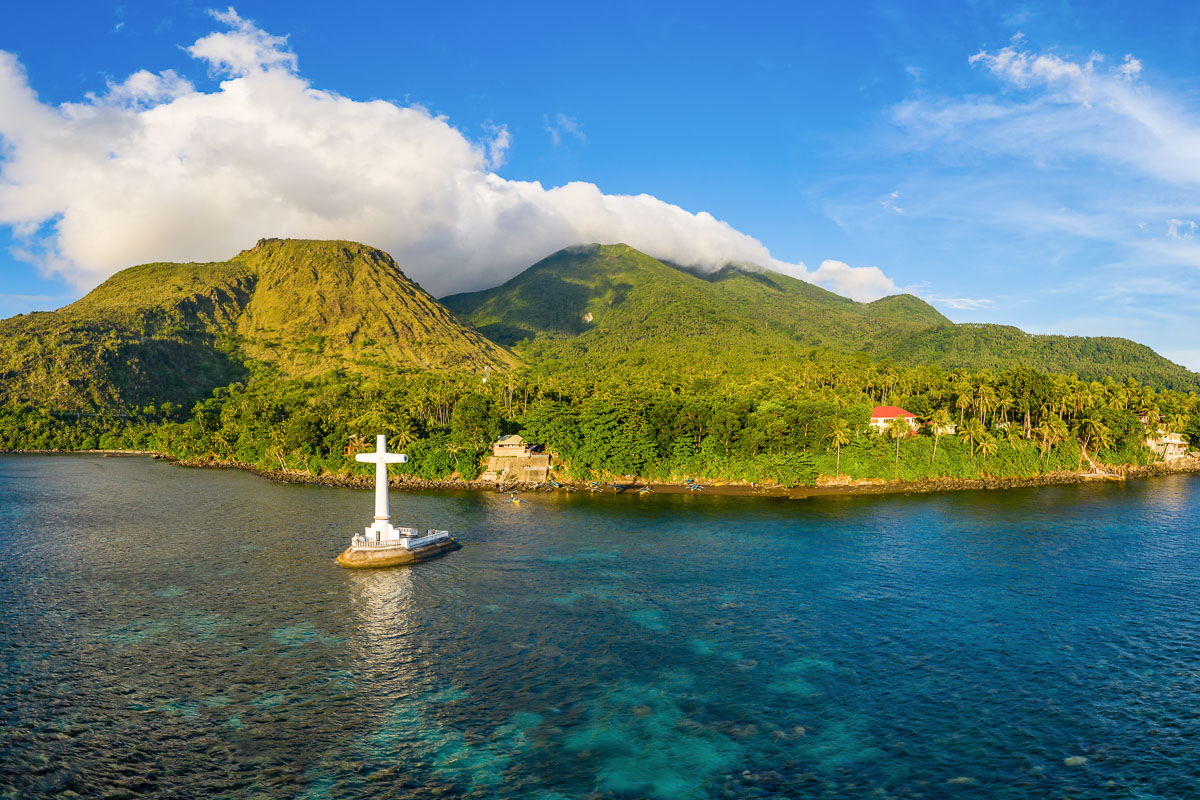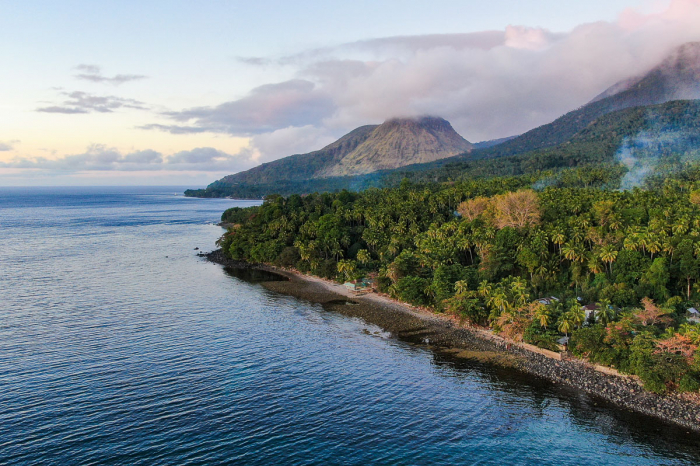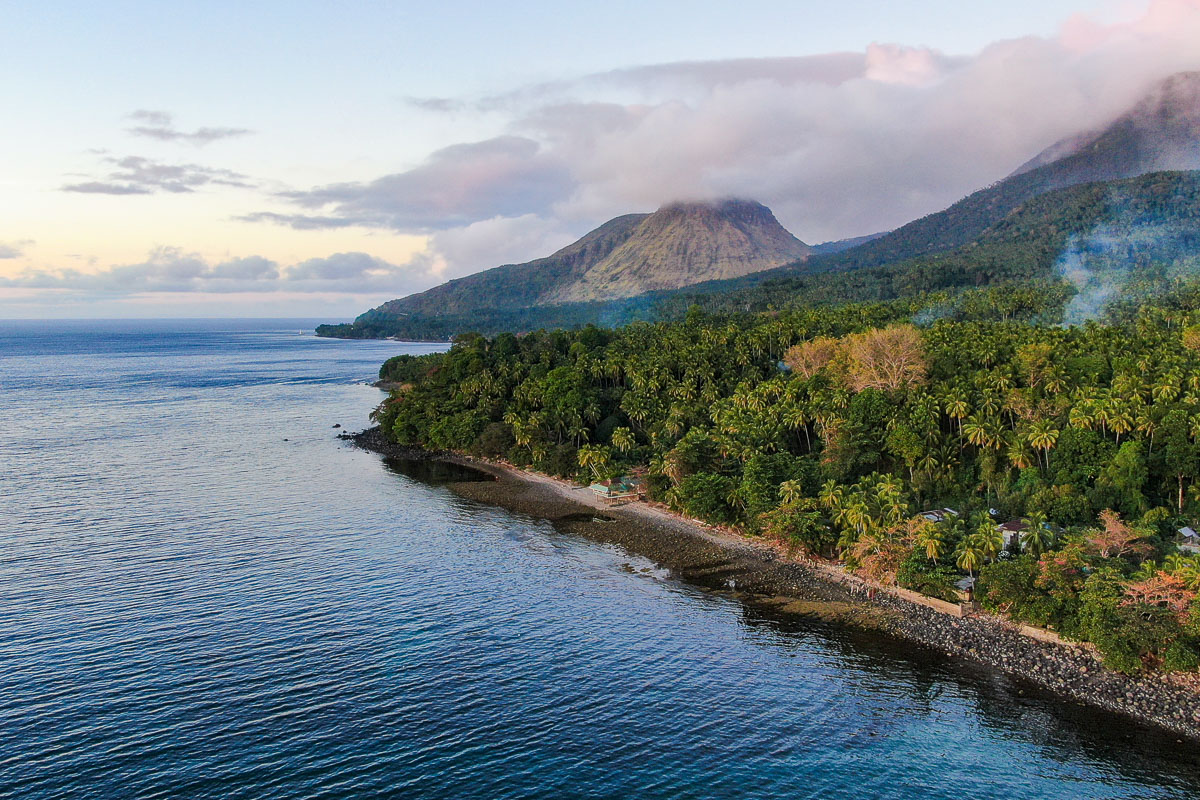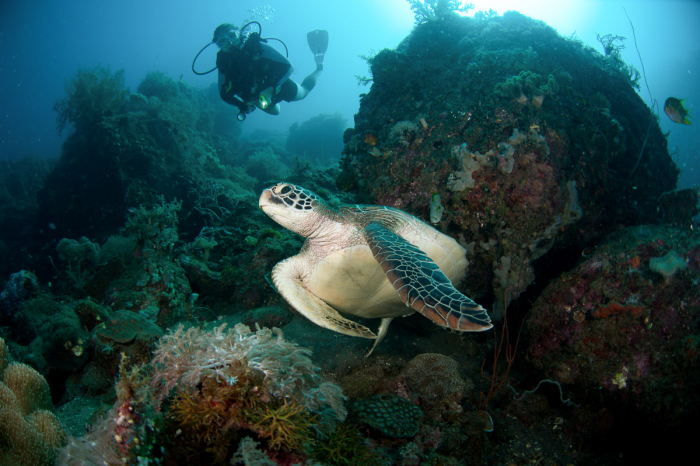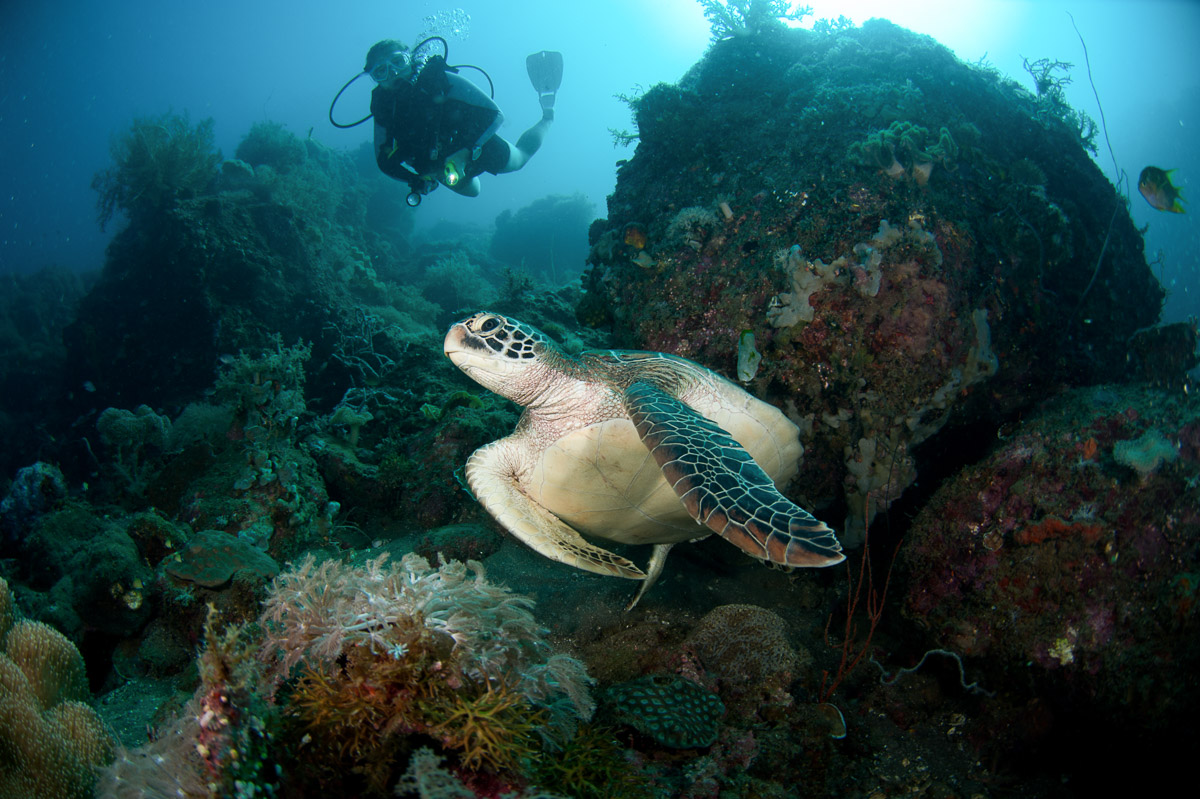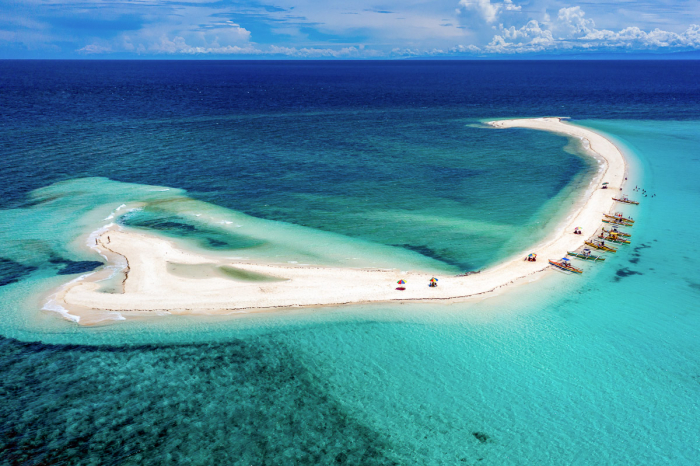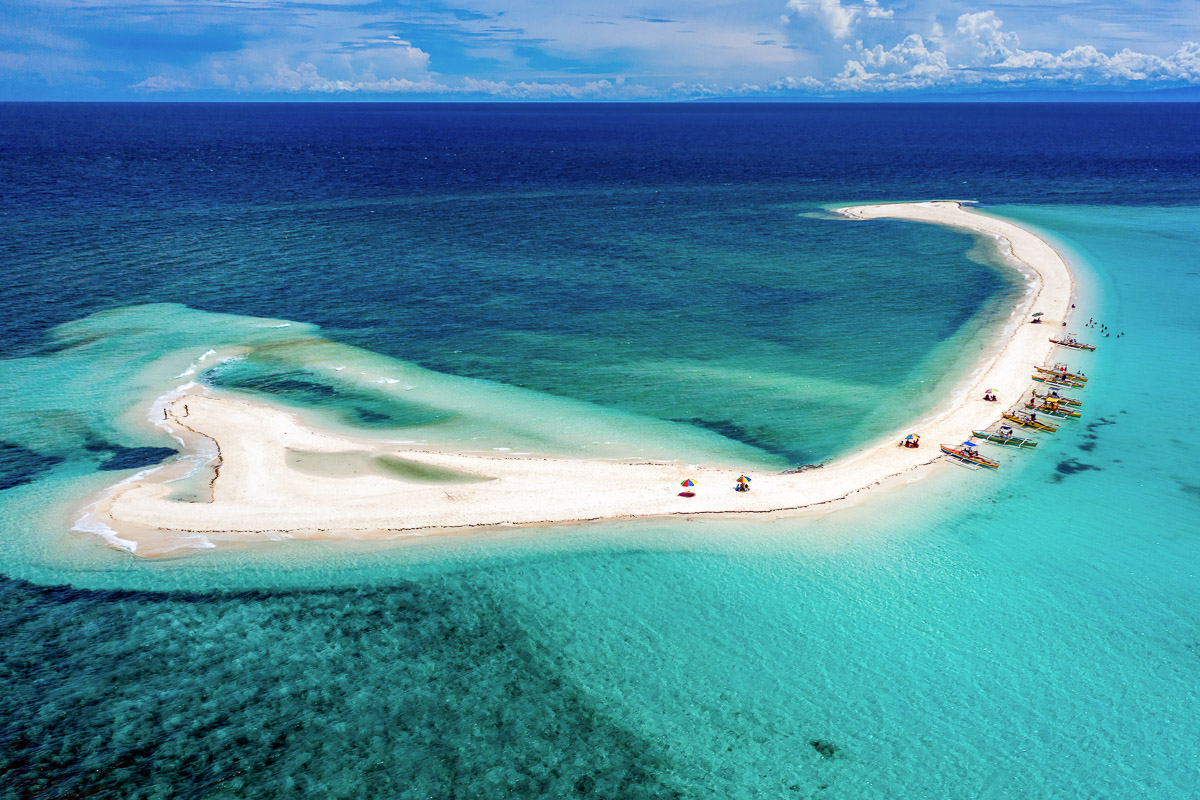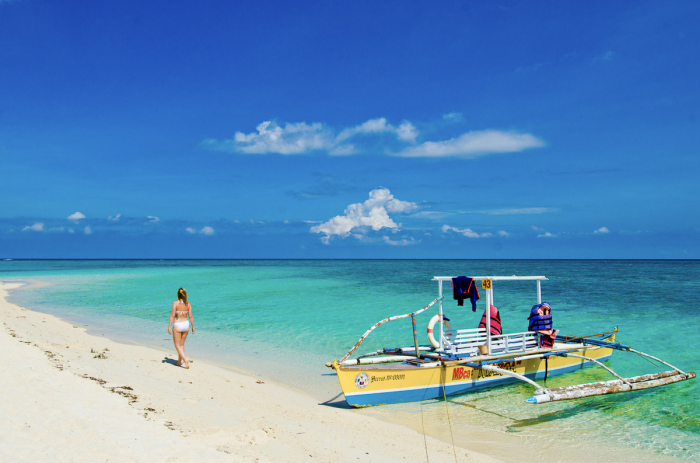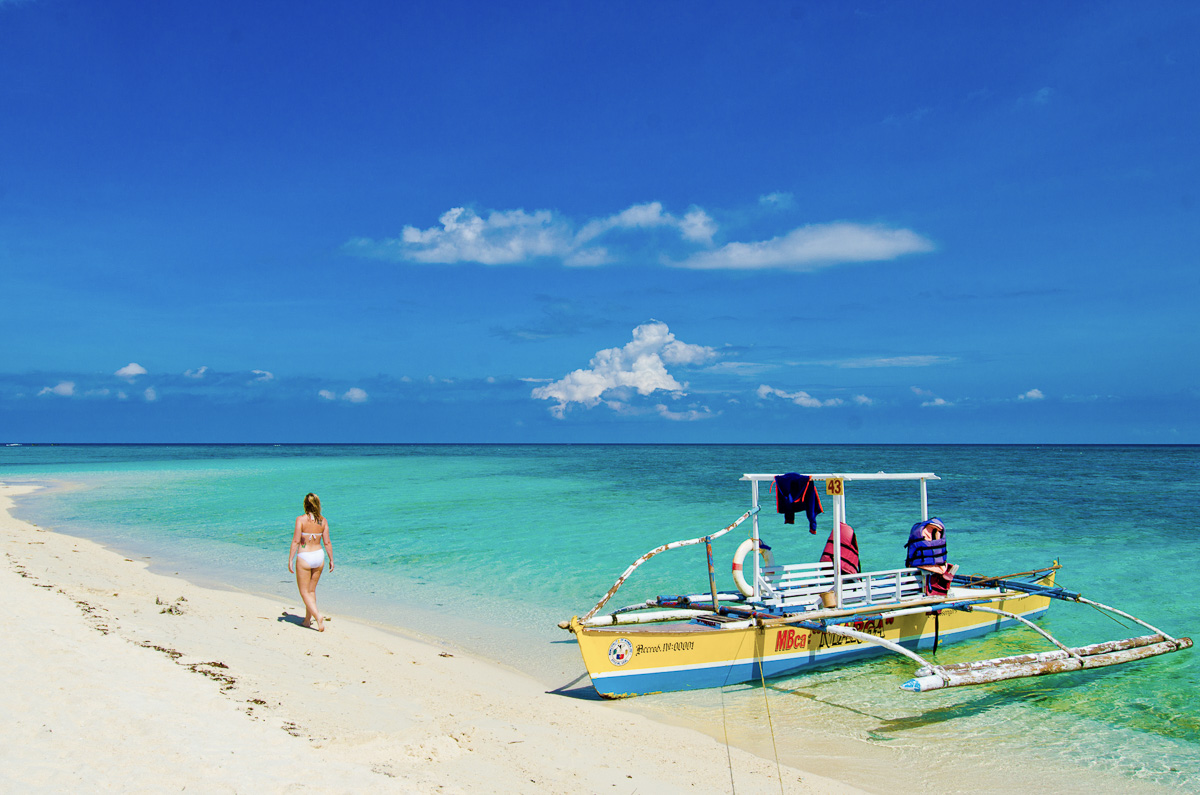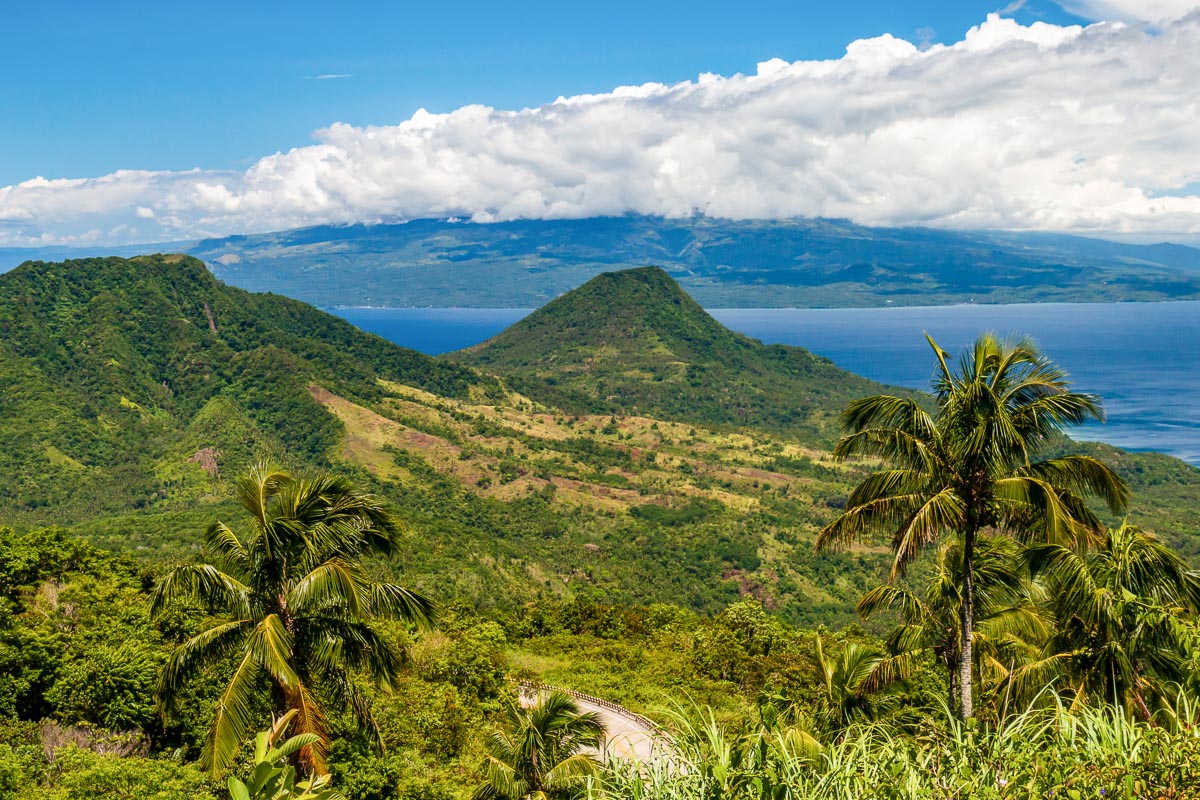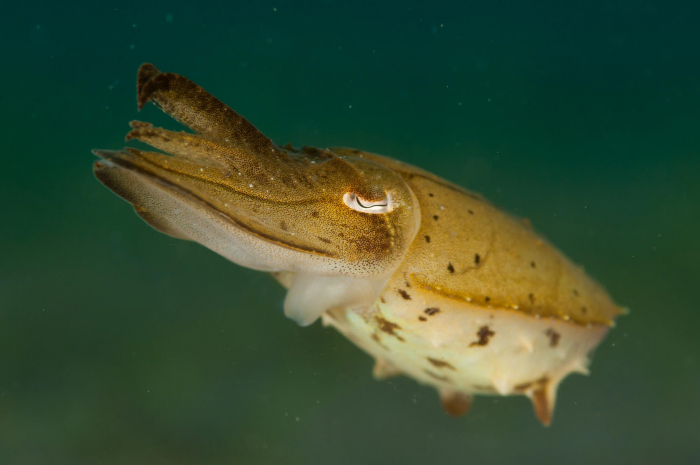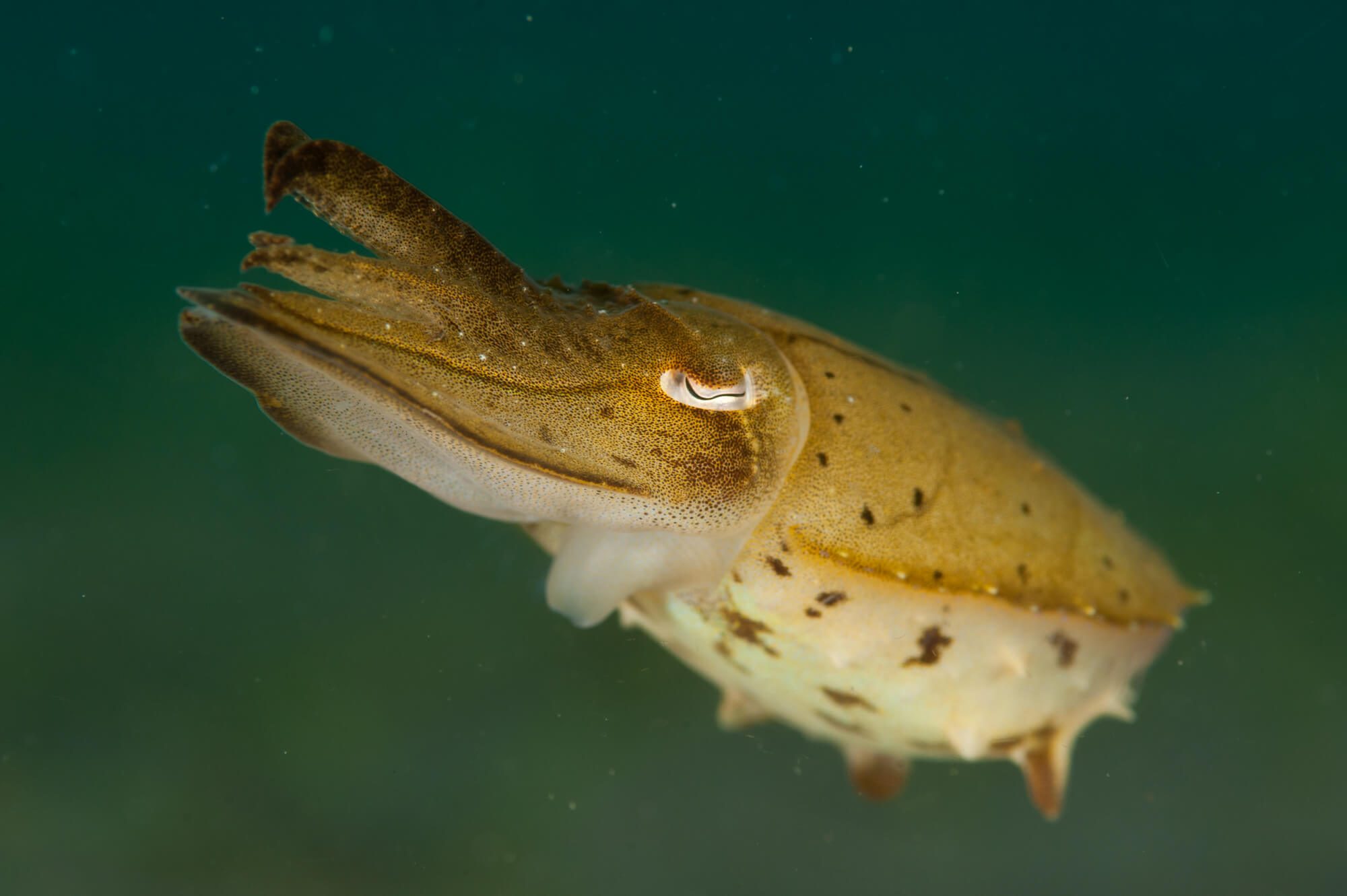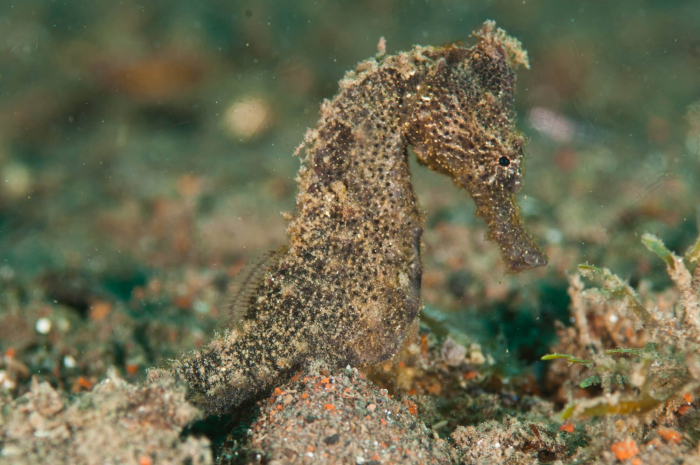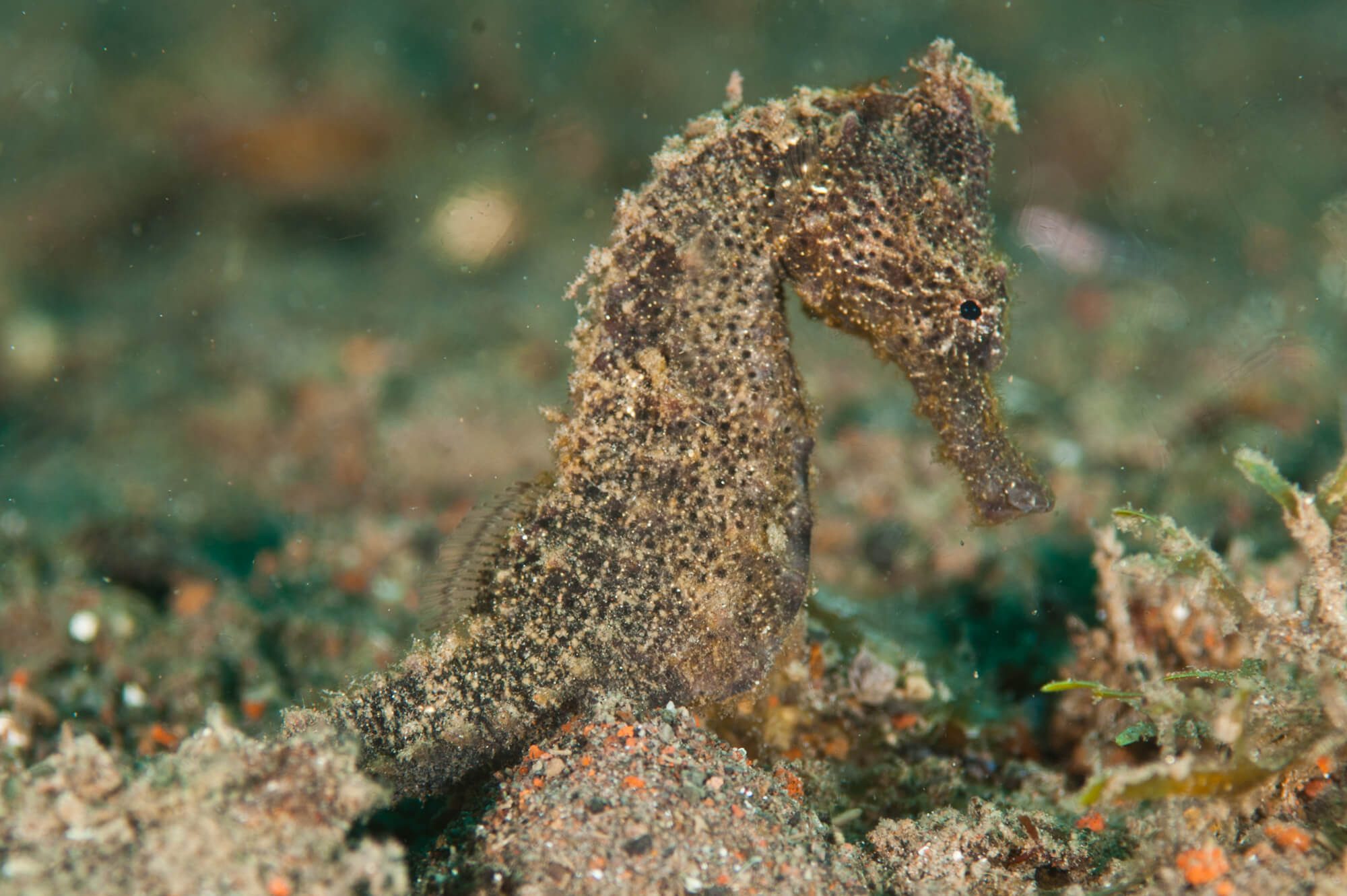 Diving Environment
Type
Macro and reef diving
Diving Season
Year round, best conditions November to April
Top tips

Although there are ATMs in Mambajao they often won't work with foreign cards. We advise bringing in spare cash to help cover expenses beyond your hotel stay or some US dollars that you can change at a Western Union or similar.
Nestled in the middle of its own rice paddy, Guerrera restaurant has some of the best cuisine we've tasted in the Philippines.
Camiguin is best explored by moped along the Camiguin Circumferential Road – ask your dive centre or resort to help you hire one.
About Camiguin
Camiguin - pronounced cah-mee-geen - is a pear-shaped island located in the Bohol Sea, just off the northern coast of Mindanao. Its moniker - the 'Island Born of Fire' - is perfectly appropriate for an island with more cinder cones per square kilometre than any other island in the world, and more volcanoes than there are towns. Mt Hibok Hibok was particularly active in the late 1940s, with constant tremors and landslides, but it wasn't until 1951 that the volcano erupted in a spectacular explosion that destroyed 19 square kilometres of land and claimed over 3,00 lives.
One of Camiguin's most famous landmarks, a sunken cemetery, used to be part of the old capital but slowly sunk beneath the waves after successive eruptions of Mt Vulcan caused subsistence along the nearby coast. The cemetery was marked by a large cross in 1982 but this was then destroyed by a typhoon and a new cross placed more recently - a testament to the natural forces that have played such an important role in shaping Camiguin's landscape. Today the volcanoes are peaceful once again and the slopes of Hibok Hibok and the other volcanoes are covered in green forests and scrubland. The island's small size makes it ideal for exploration and with its lush scenery, waterfalls, hot springs, beaches and fantastic diving, it is no wonder this small island is often seen as one of the Philippines' hidden gems.
How to get to Camiguin
The most convenient and fastest way to reach Camiguin is by air. Cebu Pacific flies from Cebu Mactan to Camiguin every day, departing early morning or mid-afternoon. The return flight leaves Camiguin just 20 minutes after the outbound flights arrives, so again you can expect an early morning or mid-afternoon departure.
For those keen to explore the Central Visayas a little more, it is reasonably easy to reach Camiguin by ferry. Visitors can head to Jagna Port on the southern coast of Bohol, about an hour and half drive from Tagbilaran City. From Jagna, there are several options including a fast jet boat or a typical Filipino inter-island boat that takes a little longer. These ferry crossings are very much weather dependent. We advise reaching Jagna before 1pm on the day of travel, or even earlier during the peak season between November and April, to give you plenty of time to buy a ticket.
Where to stay
Tourism on Camiguin remains very low key and whilst there are plenty of different accommodation options, all are tiny hotels or homestays rather than big resorts. Most are concentrated in the north, not far from White Island, around the Blue Lagoon and Kabila White Beach areas in the southeast or around Pilgrim beach on the southwest coast road. There are also a couple of small homestays up in the mountains. Over the last few years, several dive resorts have sprung up offering both accommodation and in-house diving services.
Seasons and weather
The best time to visit Camiguin is during the dry season between November and April. As temperatures are at their highest in March and April, we would recommend visiting in the cooler months earlier in the season. The wet season falls between May and October, but like many tropical environments, the rain is usually dramatic yet short and rarely has any real impact on travel plans. Typhoons are the only major threat to your holiday but fortunately Camiguin's location puts it to the south of the main typhoon belt that heads up through the Visayas and Luzon.
Islanders would suggest the best time to visit is during the yearly Lanzones Festival, usually around the third week of October. Lanzones, a sweet, fleshy, beige-coloured fruit, that grow particularly well on Camiguin with the island's highly fertile volcanic soil.
---
Other popular destinations