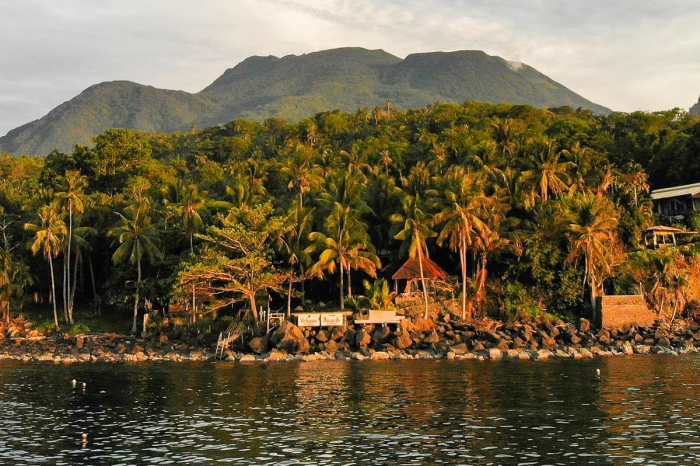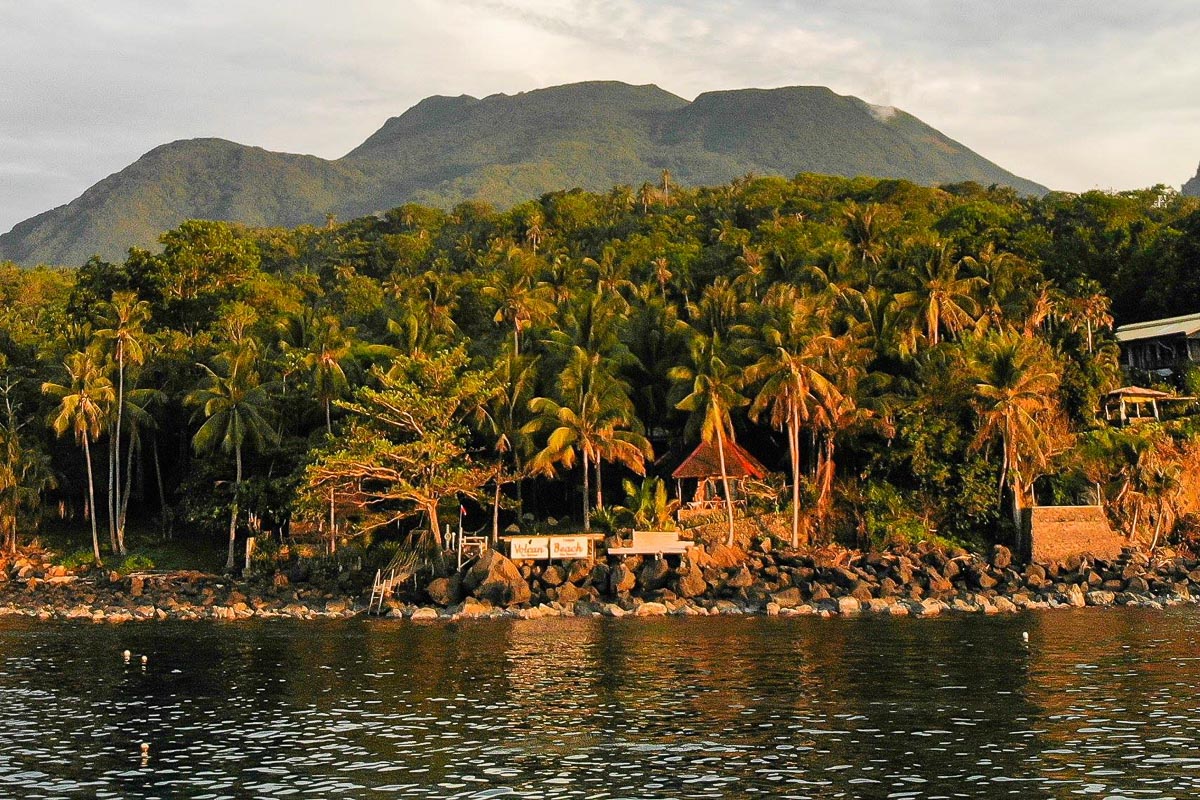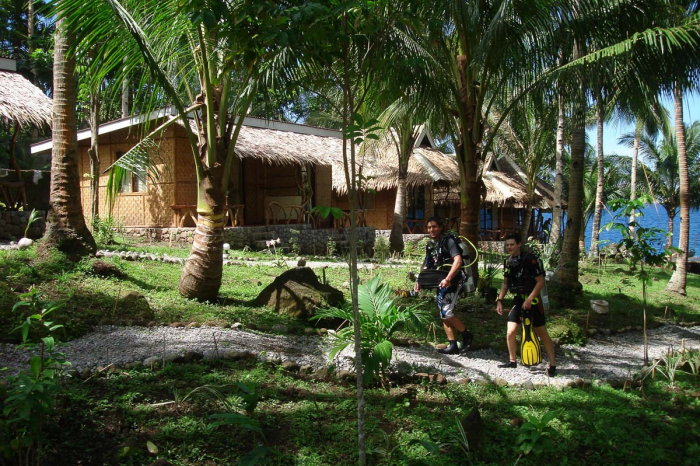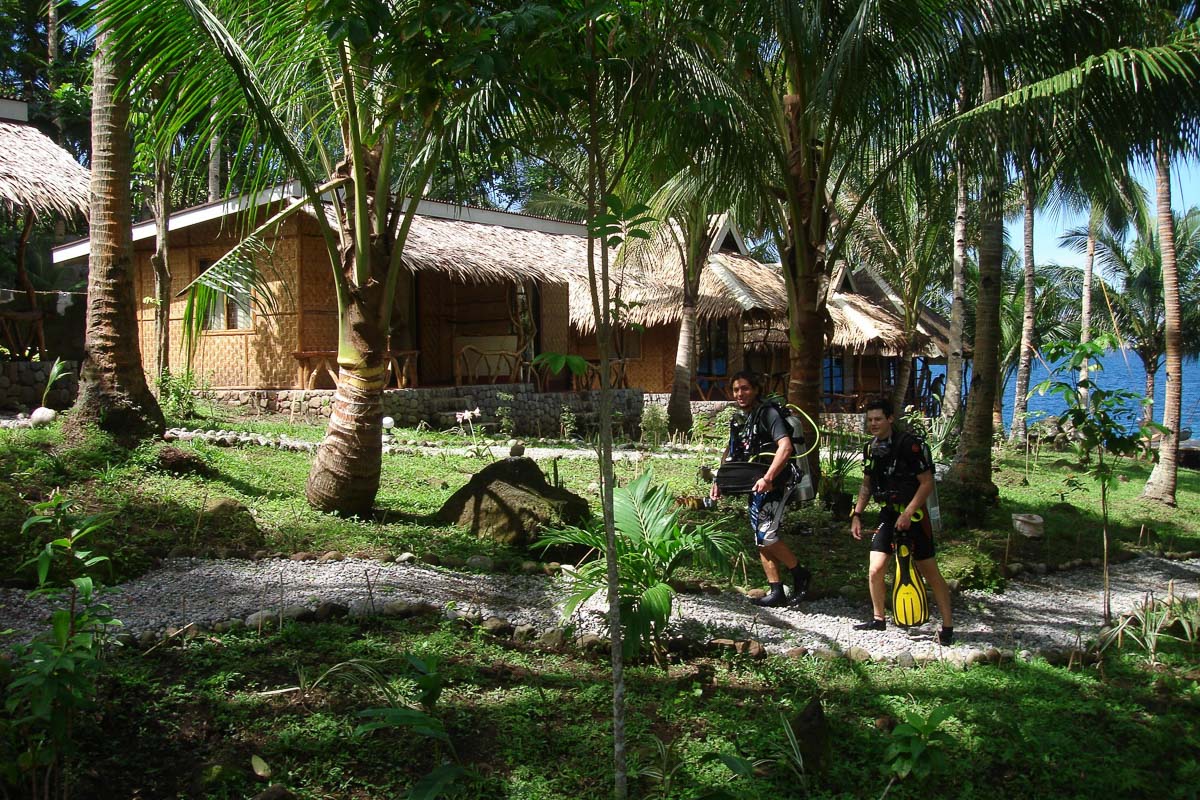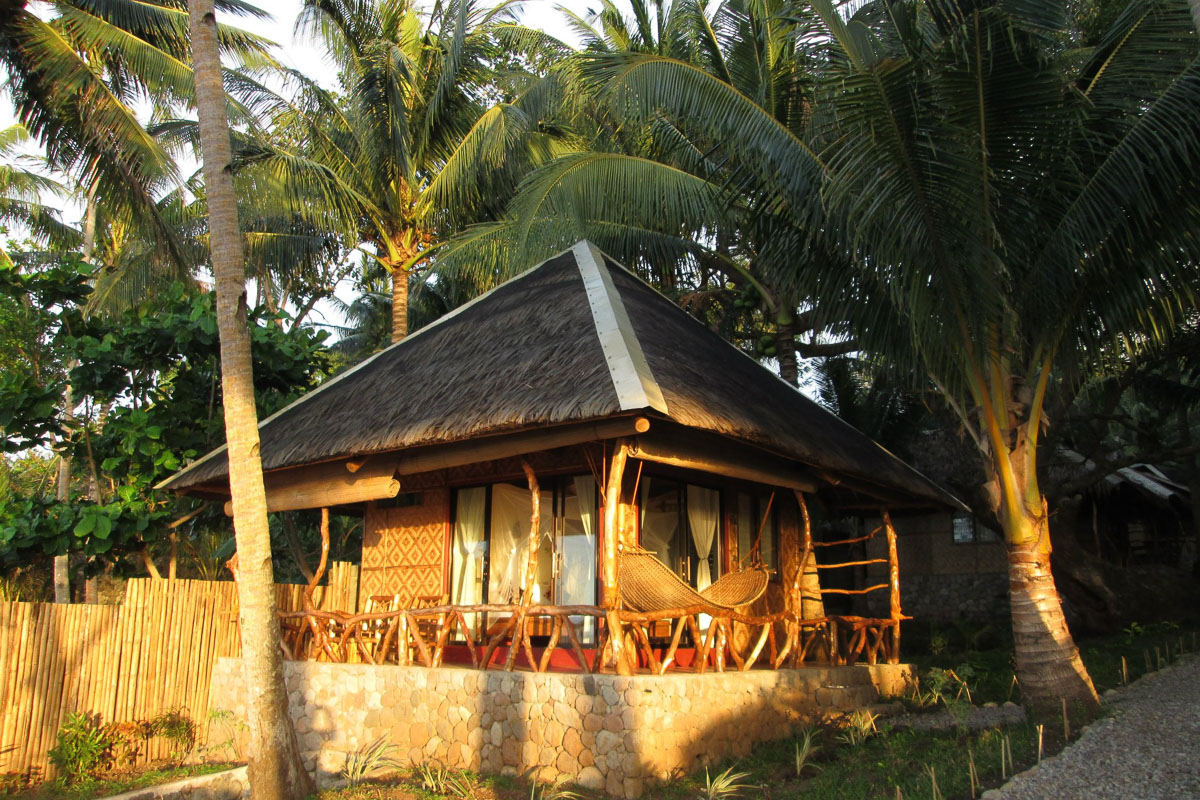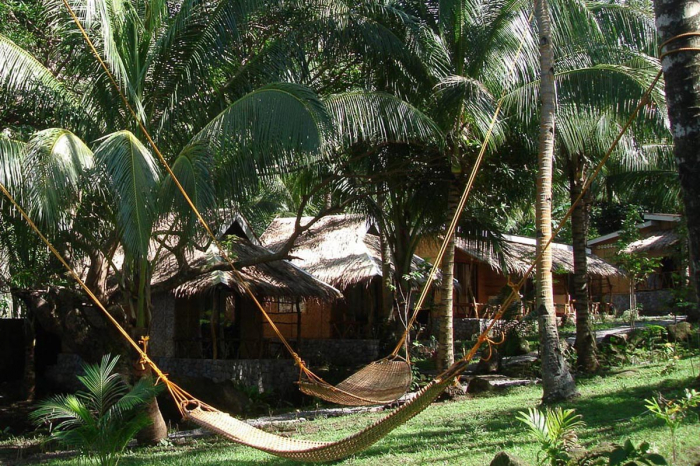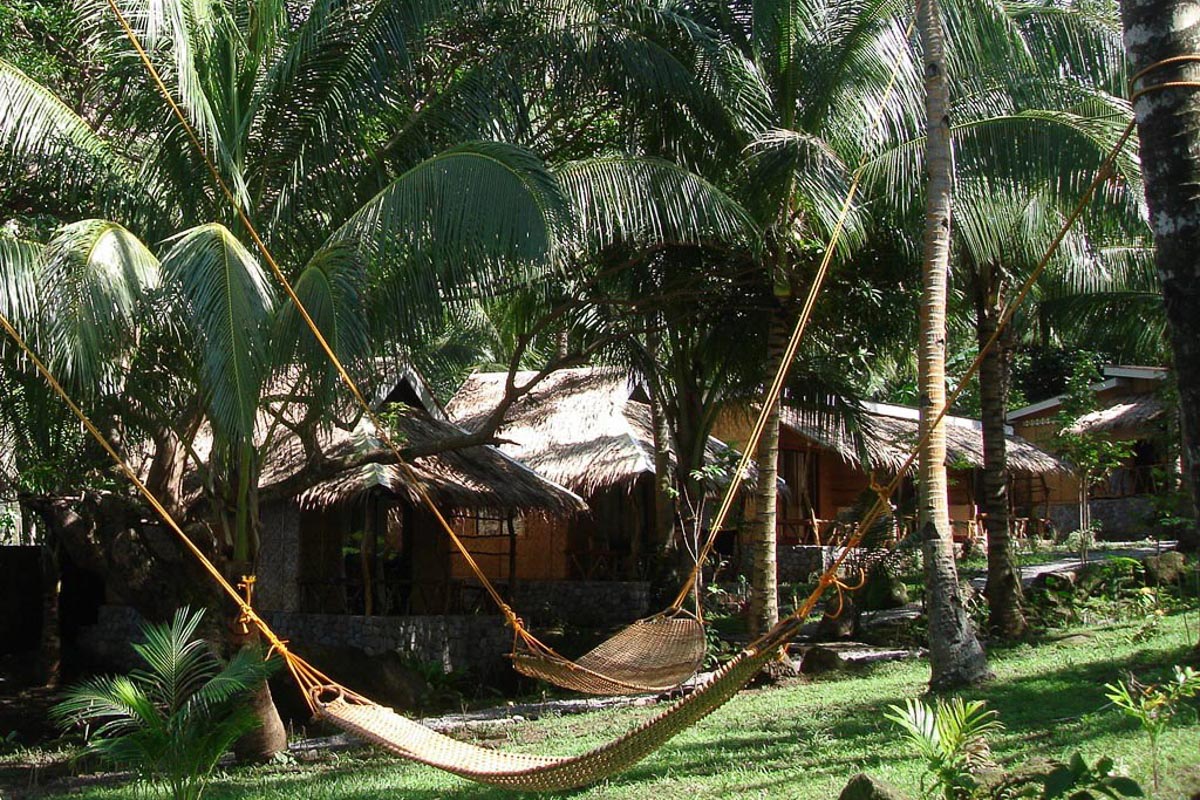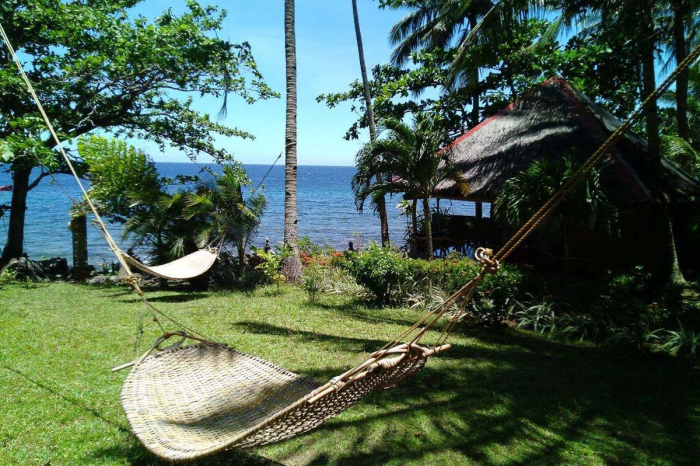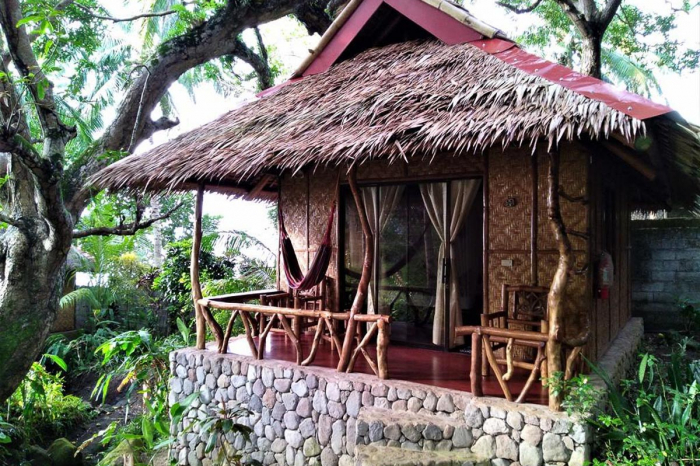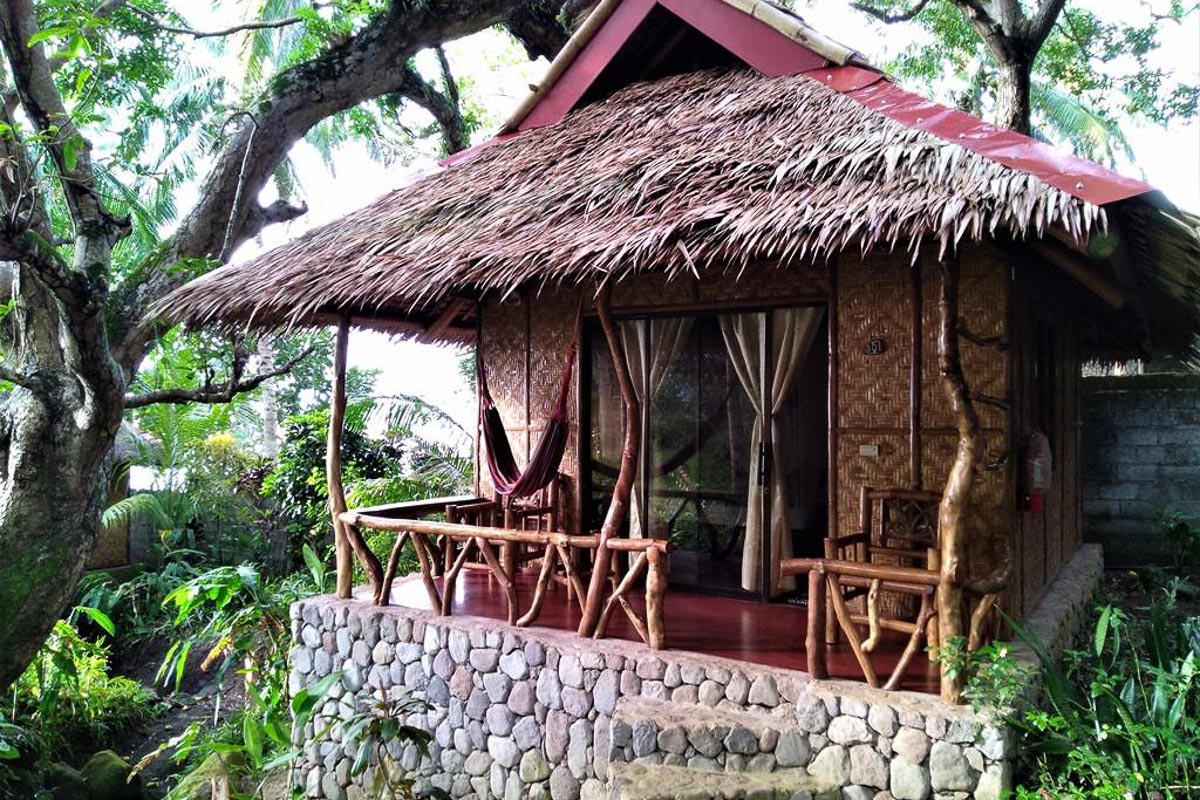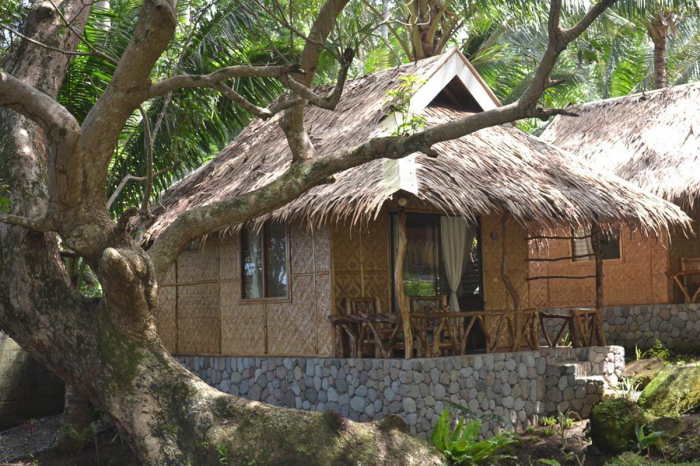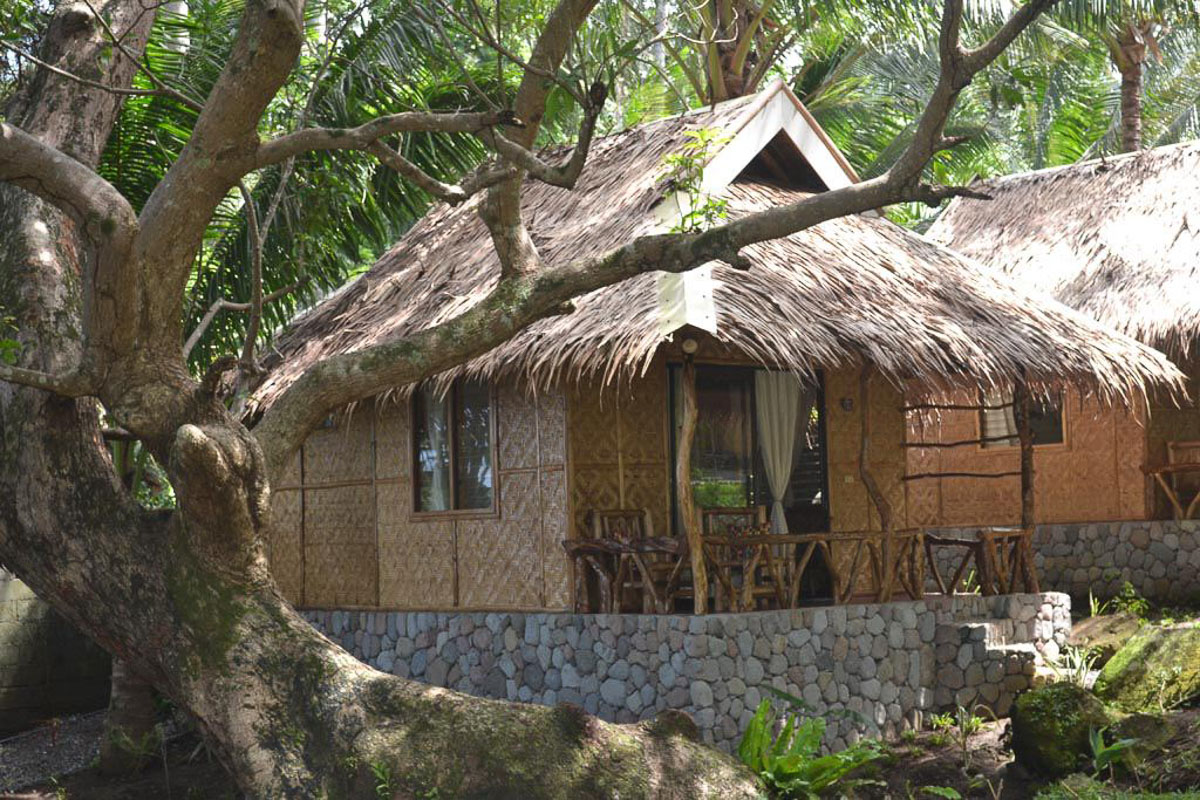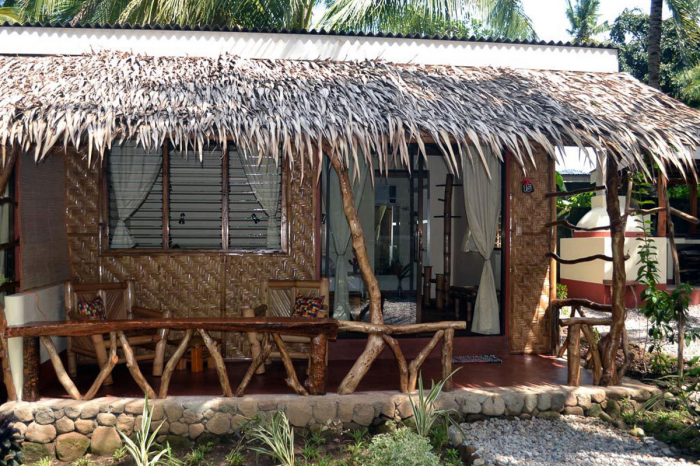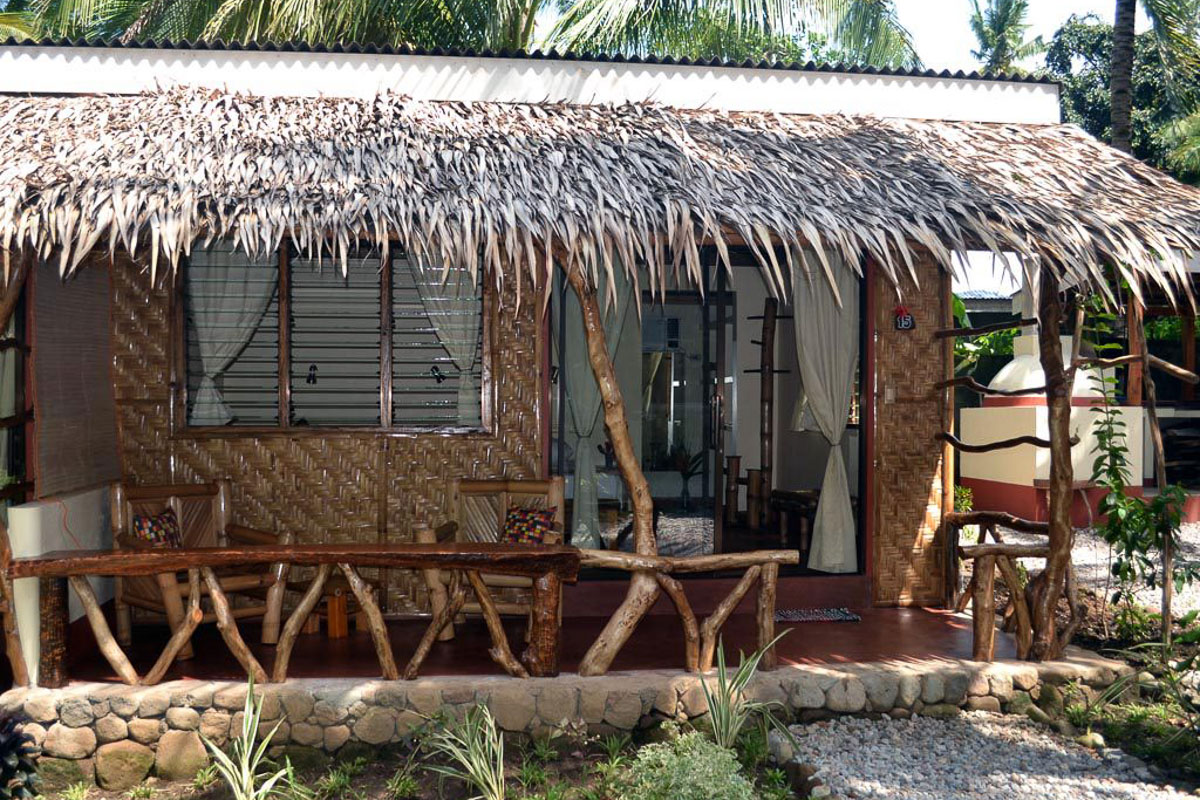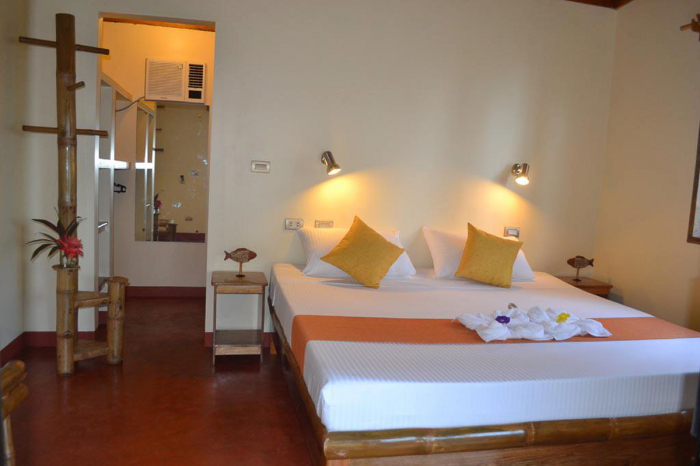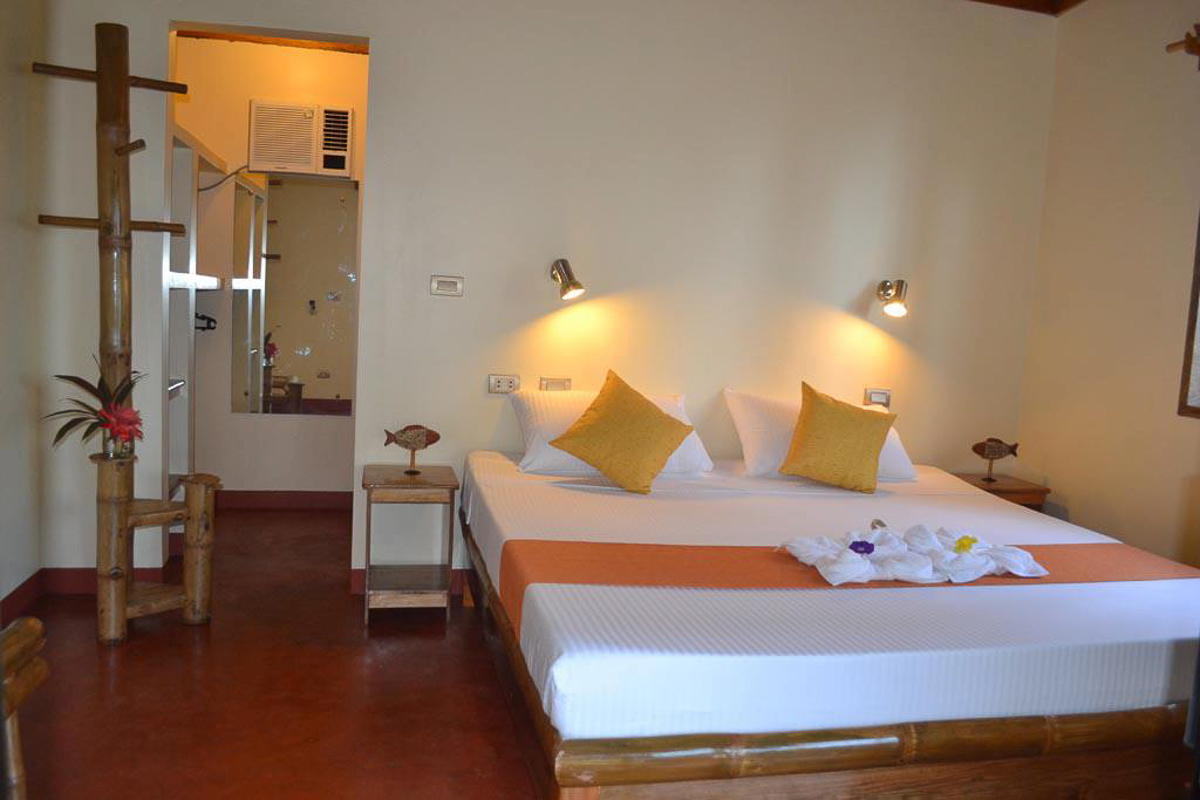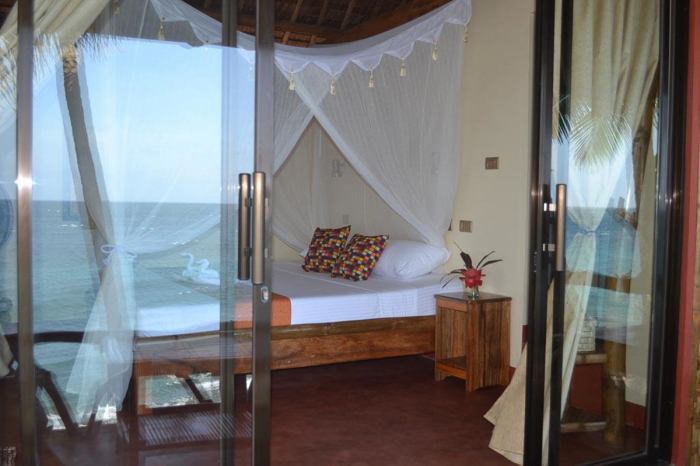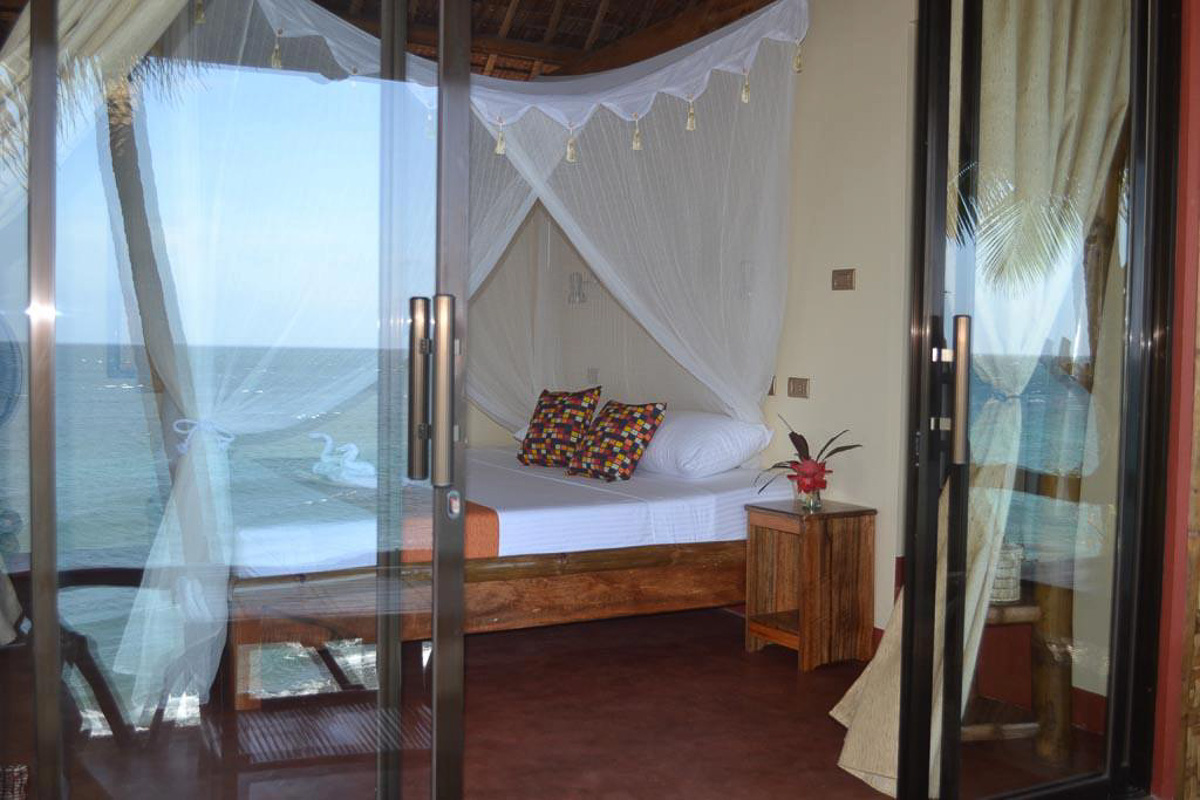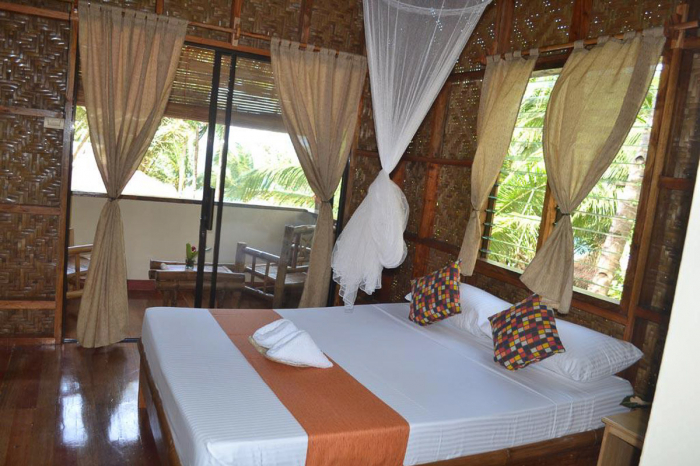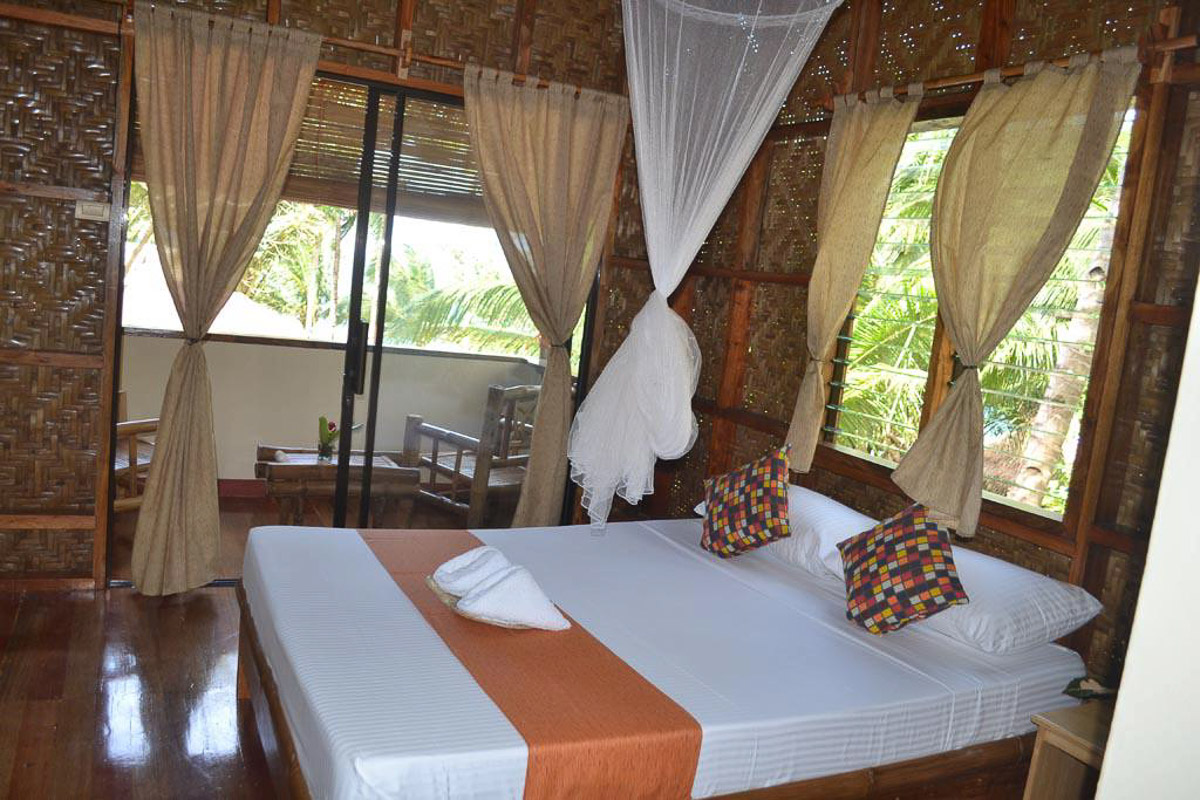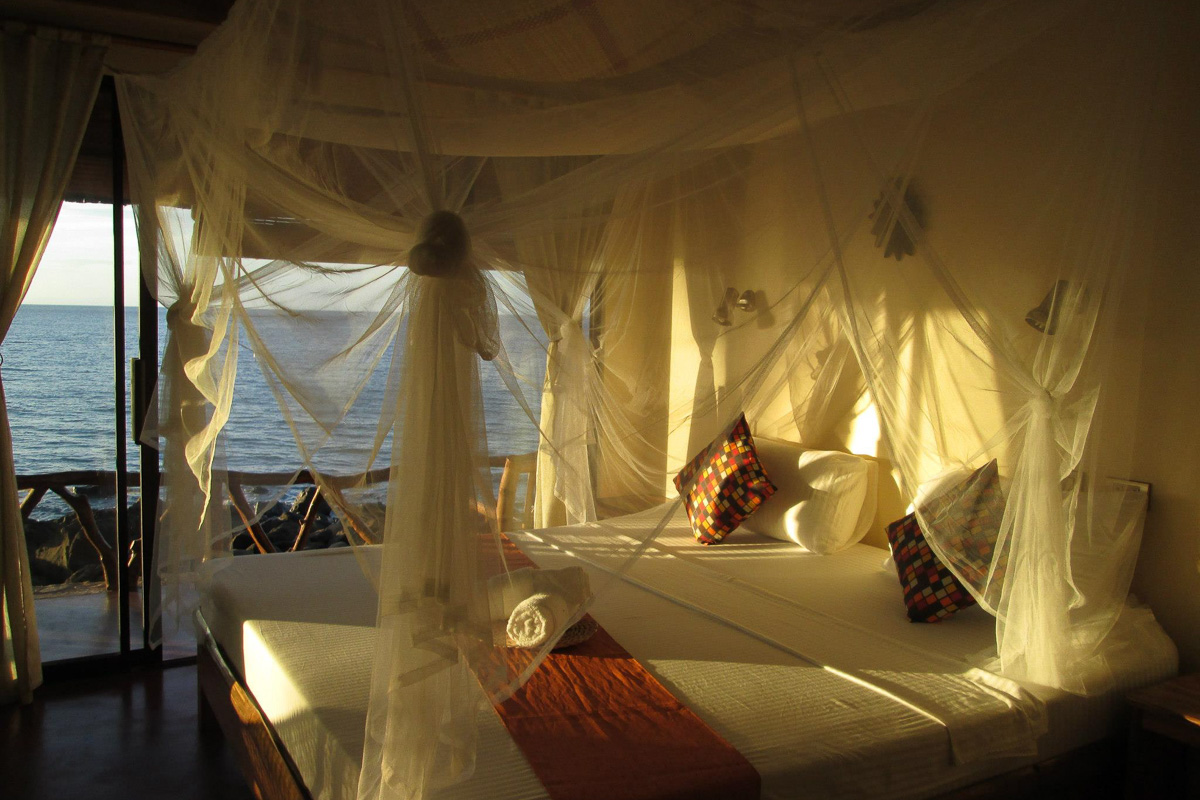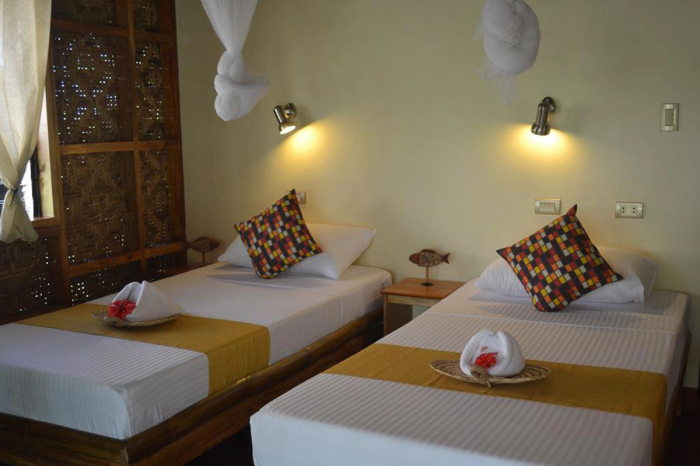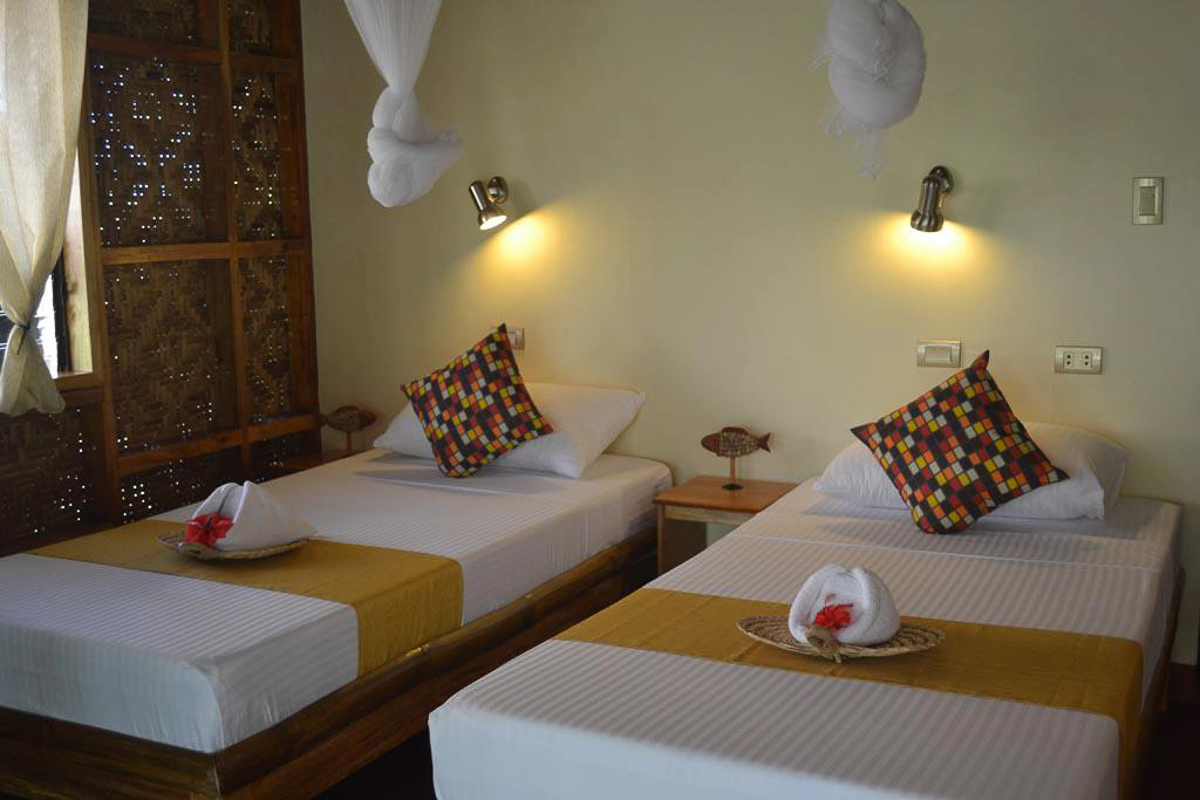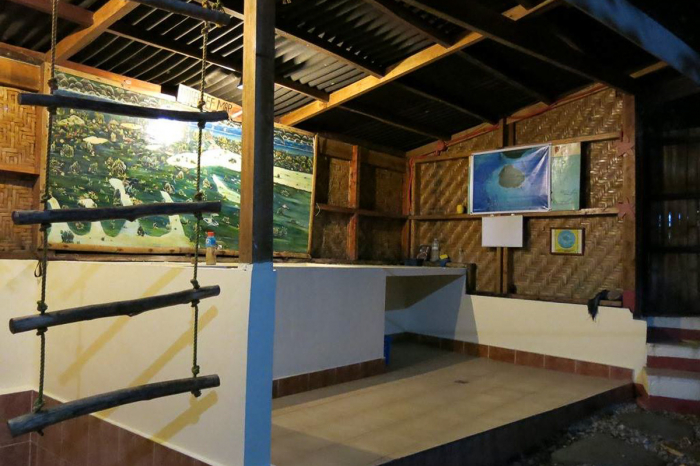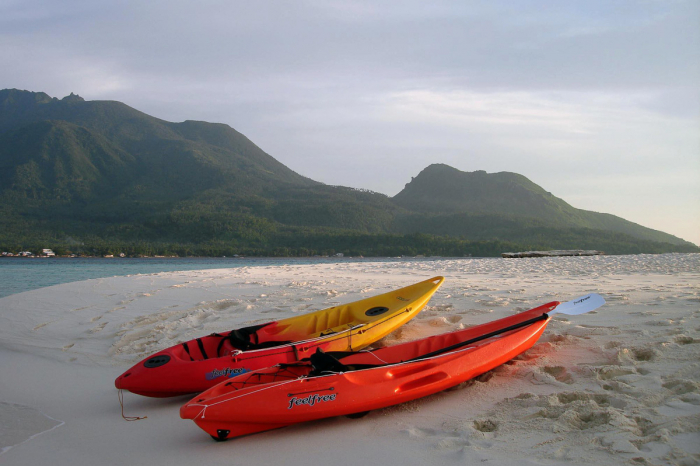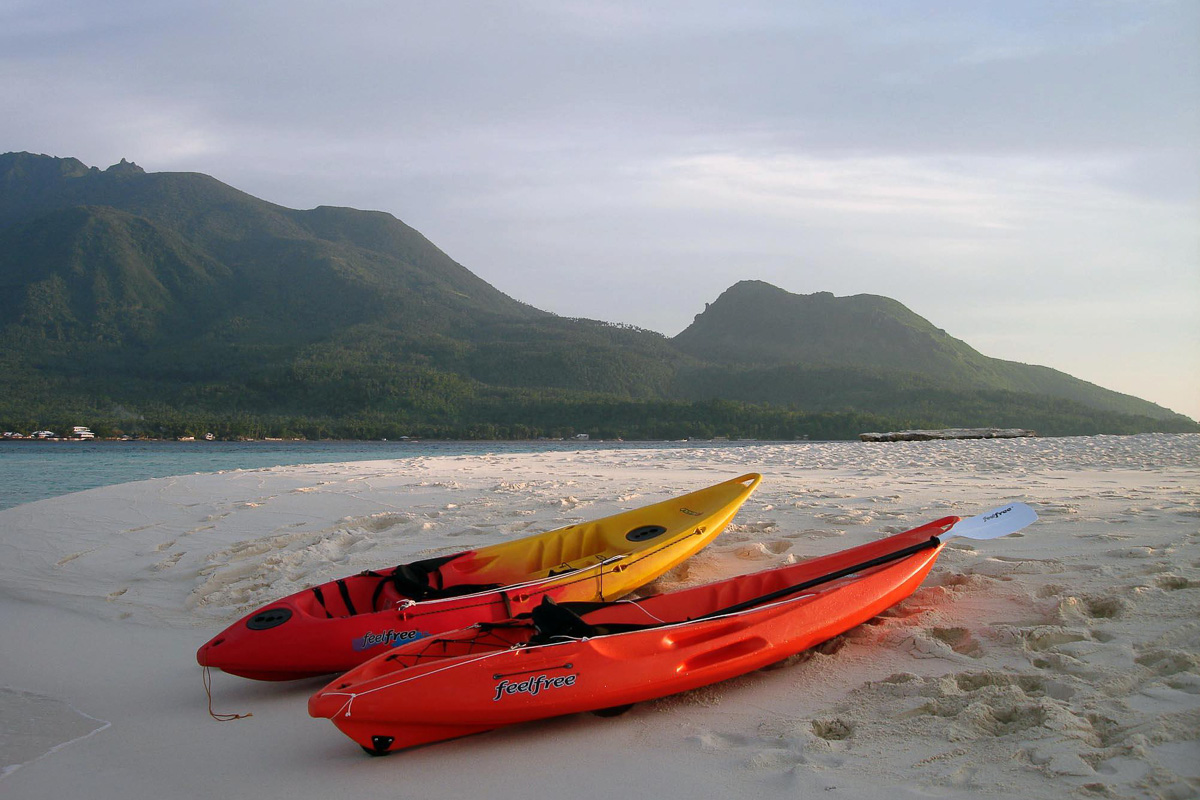 Overview
Experience uncrowded dive sites with abundant marine life and healthy reefs
Explore a truly unique landscape carved by volcanoes for millennia
Support the environment and local people through ecotourism
Sensational eco restaurant delivering daily samples of island-fresh flavours
Volcan Beach Eco Dive Resort was built with sustainability and care for the natural environment in mind. It offers its guests the opportunity to unwind in authentic Filipino hospitality whilst exploring Camiguin's unique natural riches. Discover contrasting white sand and black volcanic beaches, breathtaking mountain waterfalls, and a prolific underwater world in this pristine Philippines paradise.
---
---
Amenities
---
About
About Volcan Beach Resort
Volcan Beach Eco Dive Resort was created in 2012, born from the owners' long-shared dream of nurturing their very own dive resort. This unique getaway is tucked away in a picturesque palm grove on the northwest coast of Camiguin, where seven volcanoes provide a dramatic backdrop to the deep blue ocean, emerald green valleys and lush rainforests.
The resort and its staff live and breathe nature and sustainability, and all buildings have been integrated into the landscape without changing the terrain or cutting down any trees. All construction materials came from Camiguin and were put together by local craftsmen. Today, the resort's gardens are decorated by local fruit trees, such as kanzones, calamansi and a 100 year old mango tree, along with fragrant flowers and orchids which complete the picture of paradise.
Explore the resort
The restaurant is the pride and joy of Volcan Beach Resort, cooking up sublime blends of sustainability, freshness and taste! A breakfast and lunch menu, combined with tasty daily specials and a Saturday BBQ night, are perfect for any hungry traveller. Dishes are prepared using organic fresh fruits, meat, eggs and vegetables, either from the resort's own farm or from the local markets and organic farmers. And, a tantalizing selection of spices and aromas are selected from their herb garden to add the finishing touches. Fishermen bring their daily catch directly from the sea, and the homemade fresh bread and pastries are a very welcome treat.
Guests can indulge in a variety of sensuous treatments delivered by expert therapists at Volcan's in-house spa. Surrounded by tropical foliage, the two treatment beds provide a sanctuary for couples to revitalise both body and mind through a menu of rejuvenating massages. And if you are looking for something different, you can discover exciting eco tours and sightseeing, including guided day and night snorkelling, guided jungle hiking and trekking tours, and visits to natural hot springs and waterfalls.
Diving at Volcan Beach Resort
Volcan Beach Eco Dive Resort boasts an awesome dive centre with convenient facilities. There are three wash basins, outdoor freshwater showers, and a spacious, lockable dry room for equipment. Each diver has their own box and two robust hardwood hangers. The rental equipment is new and of a high standard, with BCDs from Aqua Lung, Apeks regulators, Suunto dive computers and aluminum tanks up to 15-litres. Diving is done from the shore, or using a local jeepney or Filipino-style outrigger boat.
Divers can explore beautiful dive sites around Camiguin, including the resort's own house reef and the famous Mantique Nature Park. With contrasting dive sites that offer anything from coral gardens, critter hunting and breathtaking walls, to energetic drifts and exhilarating night dives, divers of all skill levels will find something they love. There are a number of favourite dive sites in the area, with the most popular being White Island, Old Volcano and Sunken Cemetery, all just around the corner from Volcan Beach. The dive centre offers a range of PADI dive courses in English and German, from entry-level up to divemaster.
---
Top tips
Visit during the third week of October to experience the world-famous Lanzones Festival.
The driest time of year is normally towards the end of the season, March to May, but Camiguin can be dived year round.
Camiguin has more volcanoes per square kilometre than any other island on earth. Nutrient-rich volcanic soil has created a thriving ecosystem - including rich farms that supply the resort's restaurant.
Conservation
Volcan Beach Eco Dive Resort is dedicated to sustainability and conservation of Camiguin's natural environment. The resort was constructed with the utmost respect according to these principles. The coastline has been left in its natural state, and the footbridge and sun deck built on wooden stilts and integrated into the landscape without harming the surroundings.
To protect their own house reef, the resort applied a "Fore-Shore Lease" for an area of around 2000 square metres. Additionally, they have a coral conservation program for breeding corals in order to further enrich the island's reefs with life.
---
Diving
Diving in Camiguin
Exotic cuttlefish

Year round

Schooling reef fish

Year round

Healthy corals

Year round

Unique crabs & shrimps

Year round
With its dramatic volcanoes looming over the entire island, visitors to the beautiful island of Camiguin would find it difficult to ignore the island's dramatic history. However, today visitors can explore a more peaceful landscape of natural springs, beautiful beaches and pristine sandbars, along with some interesting underwater landscapes and great muck diving sites. And yet for all these beautiful attractions and the great diving on offer, Camiguin remains one of the Philippine's best-kept secrets - offering tranquil escapism for those seeking unique dives, stunning hikes and eco-friendly retreats.